Alex & Kara's Lightning Tree Barn Wedding
Circleville, Ohio
Alex and Kara tied the knot a few weeks ago! People from numerous states across the country traveled to celebrate with them on their super hot and joy-filled day!  Here's a little peek into their love story and the story of their day…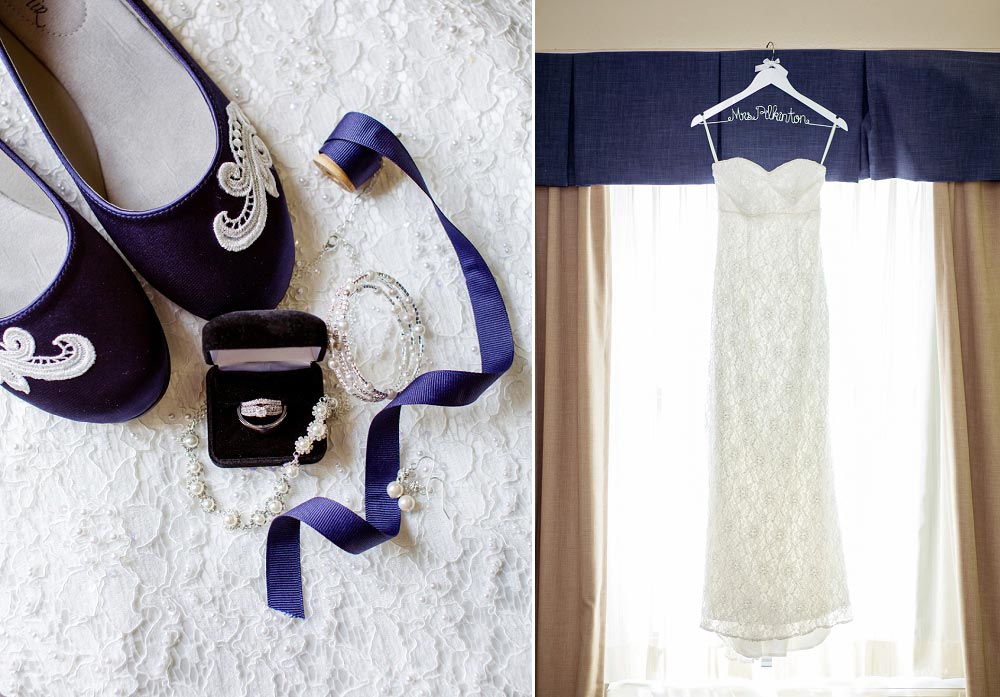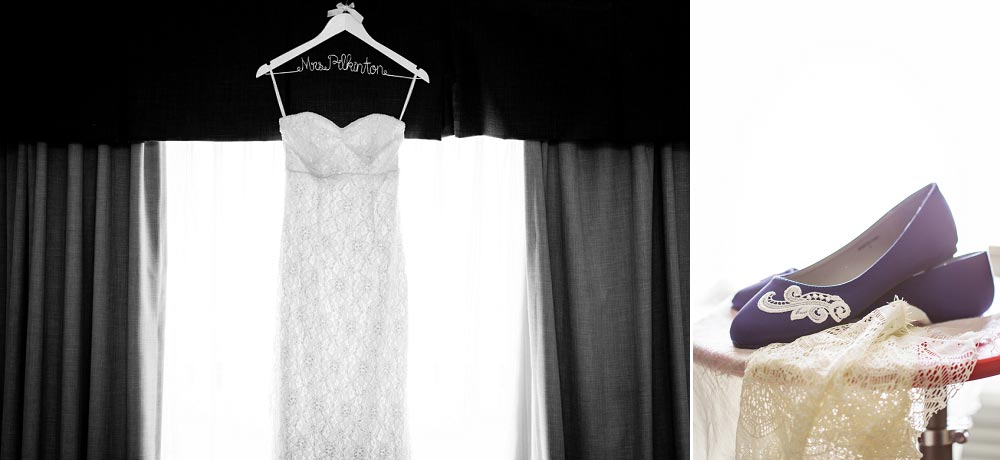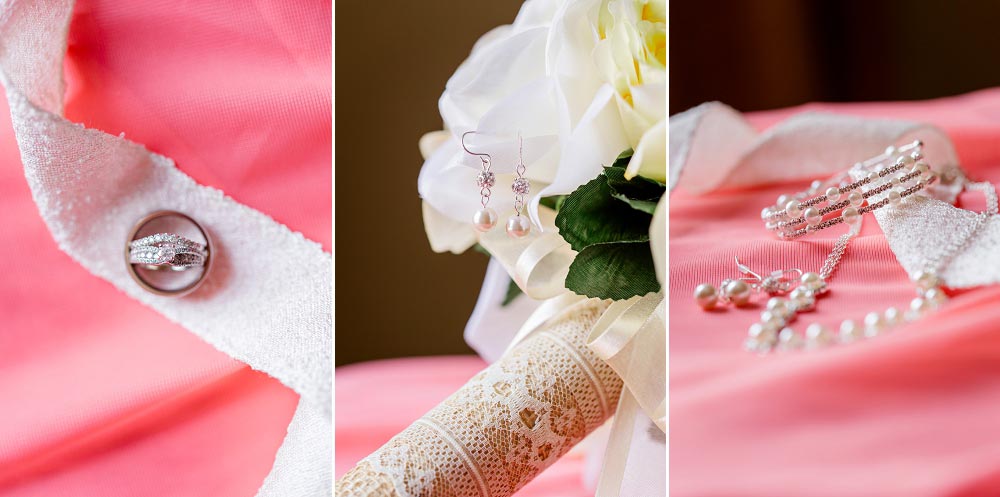 Alex and Kara met in Philadelphia and on their first coffee date chatting and relating with each other came easy.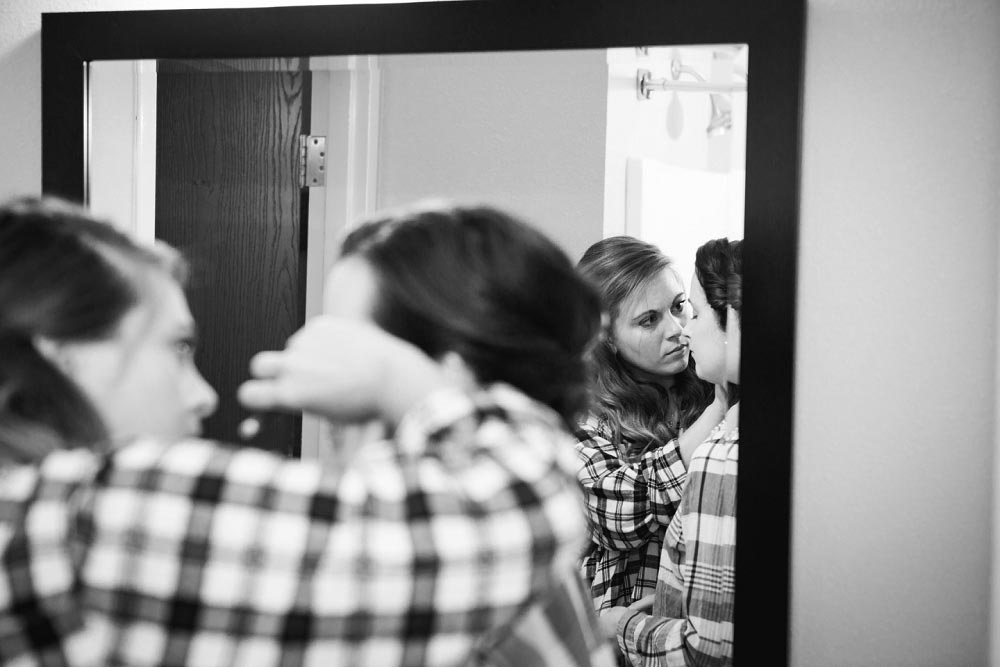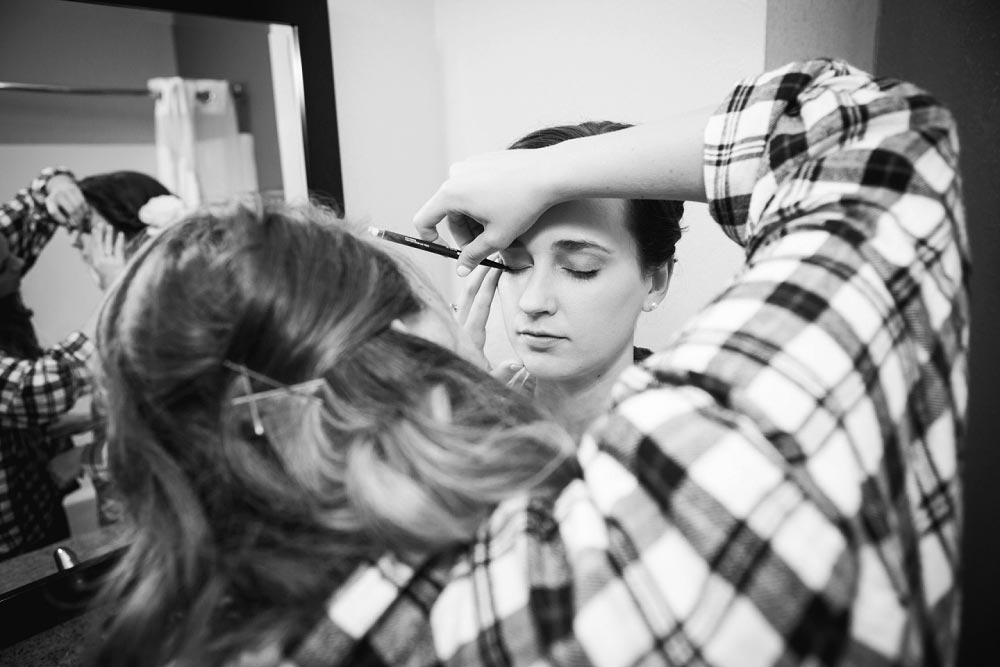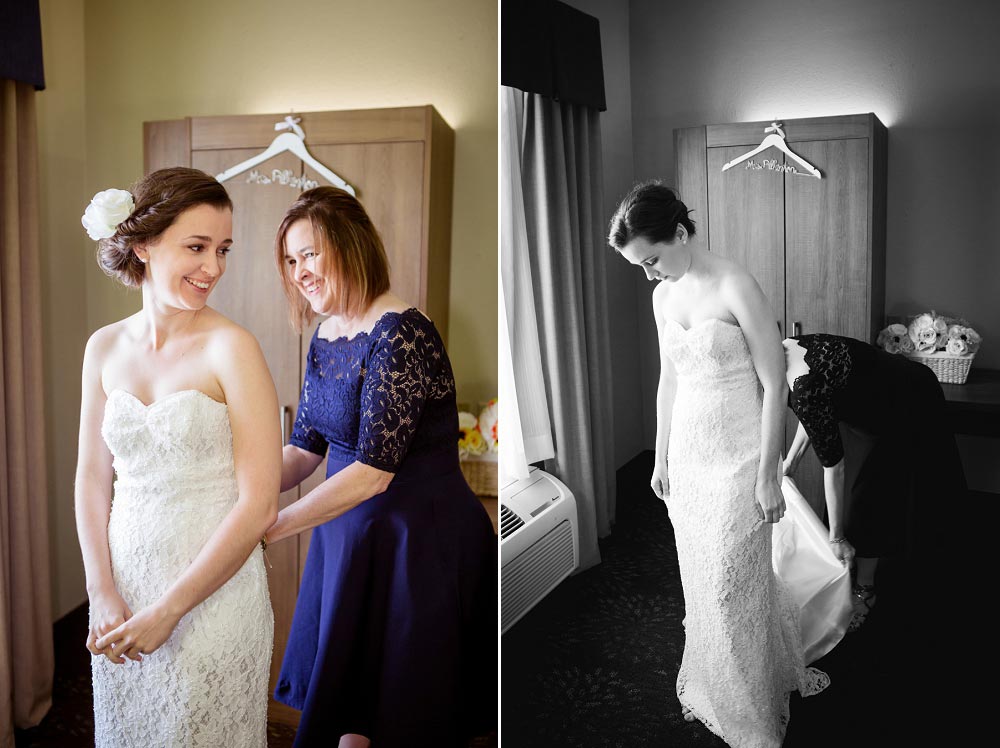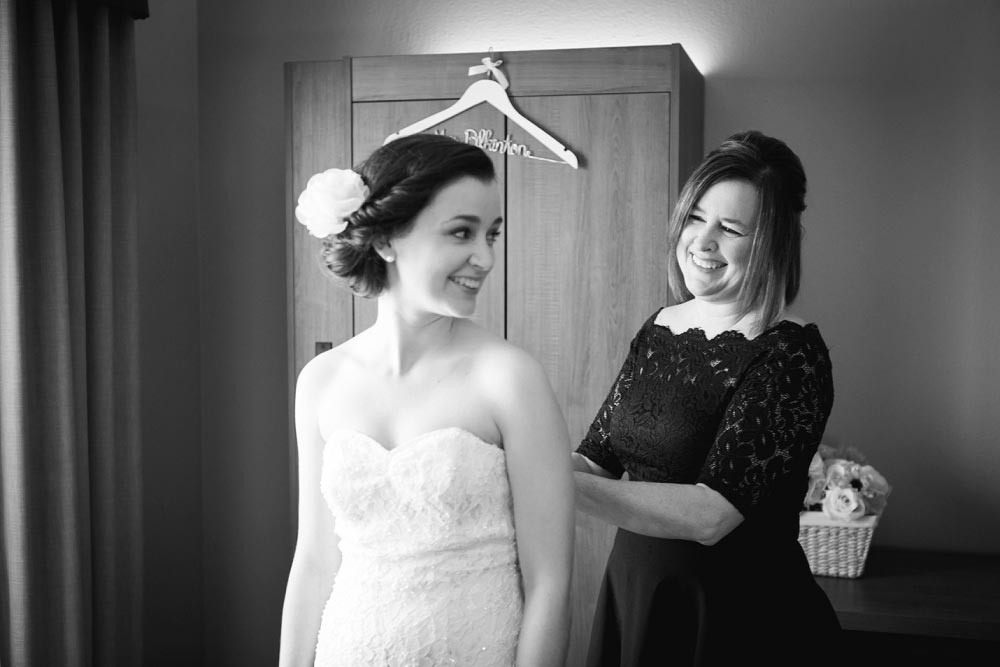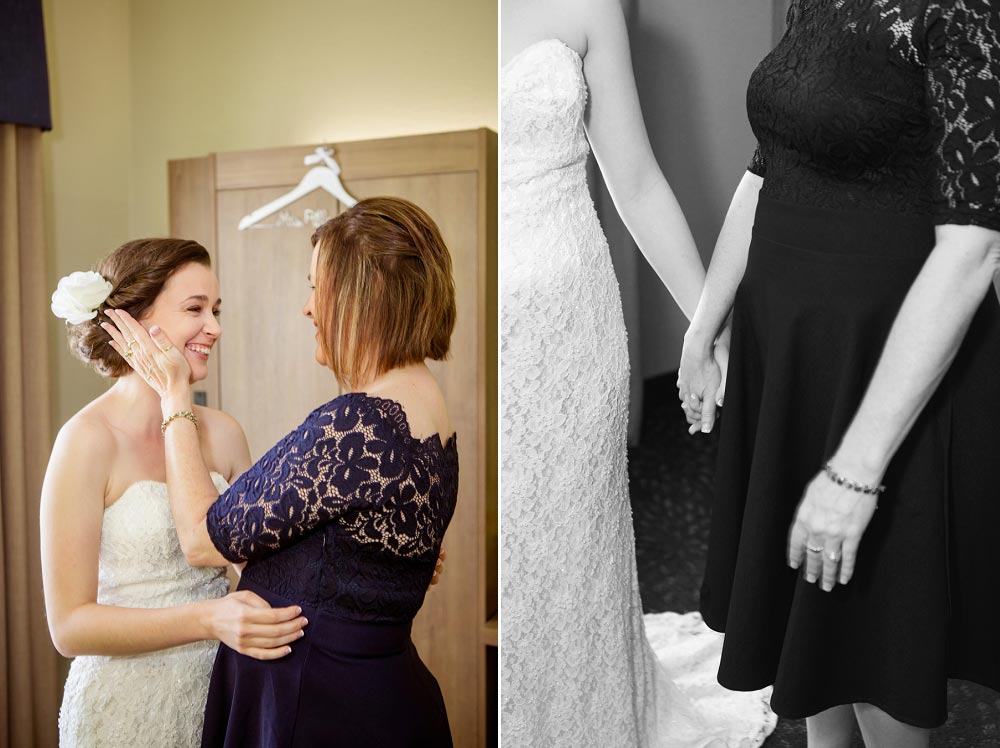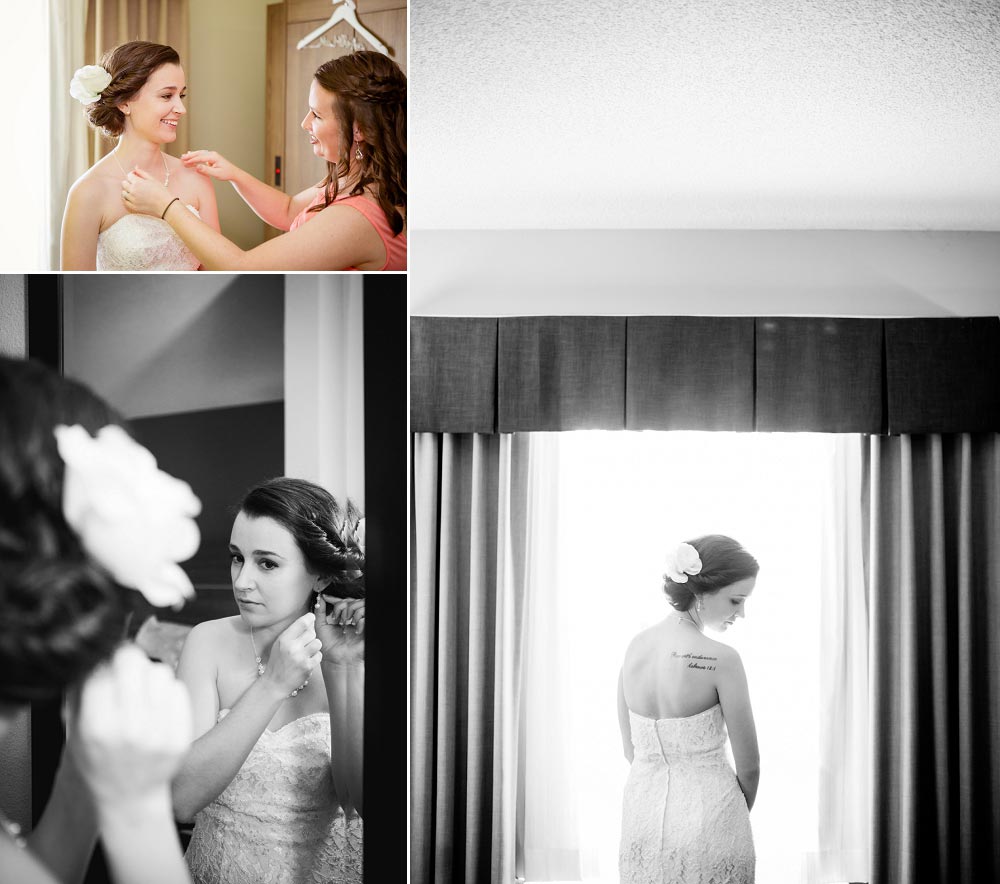 Kara shared that she wanted the theme of their day to be "bathed in prayer." What a great way to start your marriage!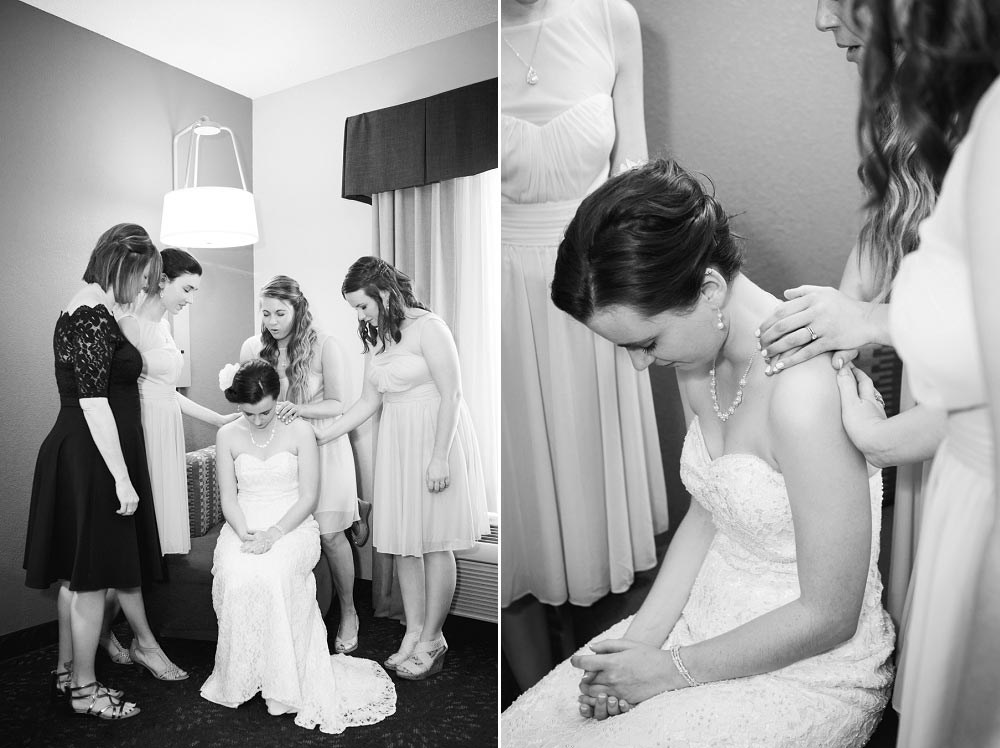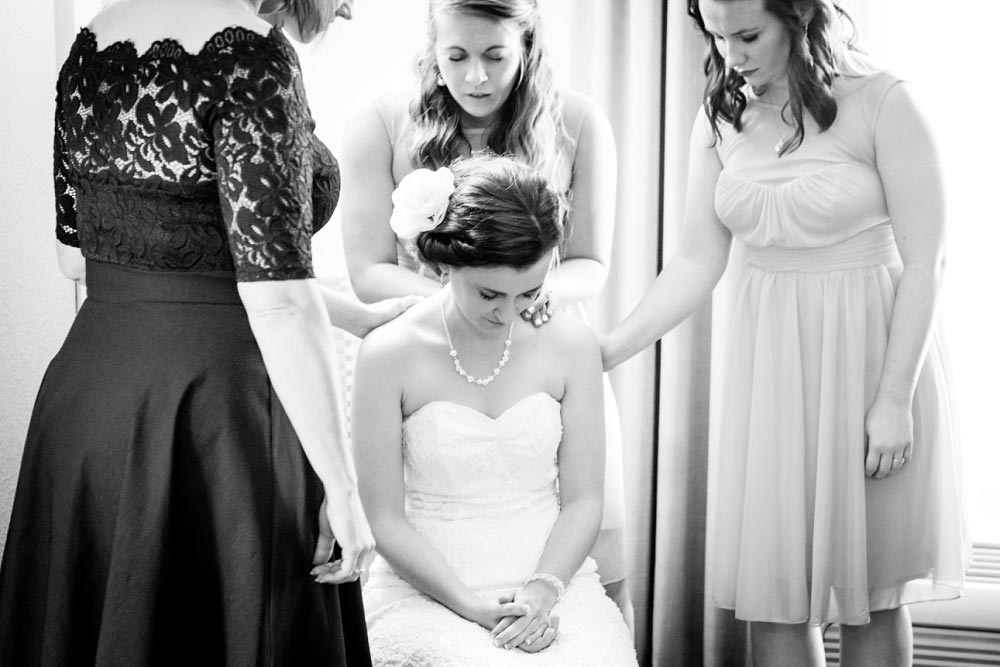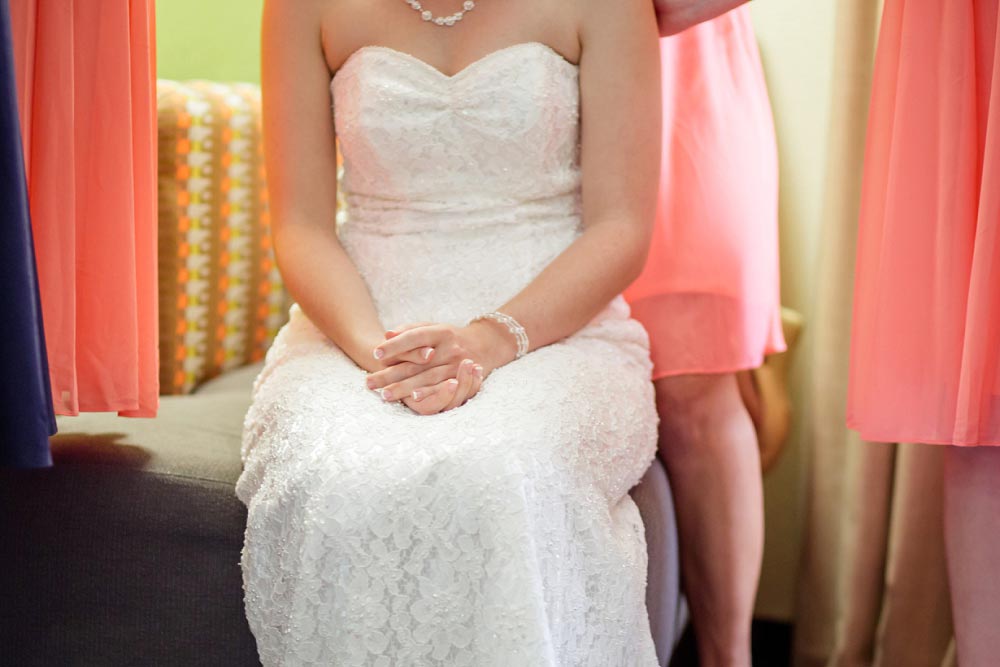 Kara gave Alex this tie clip. Inscribed on the back it says, "I get to love you 5.27.18" Their first dance as husband and wife was to the song "I get to love you" by Ruelle.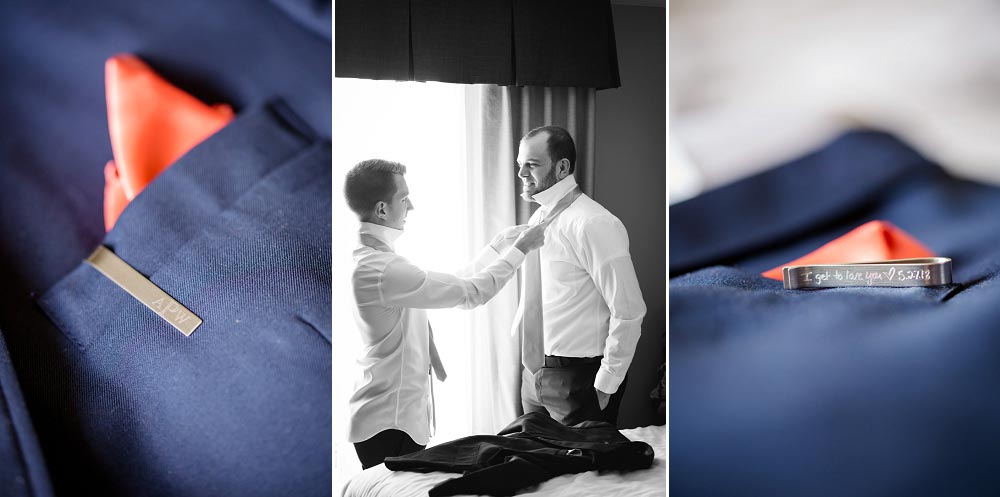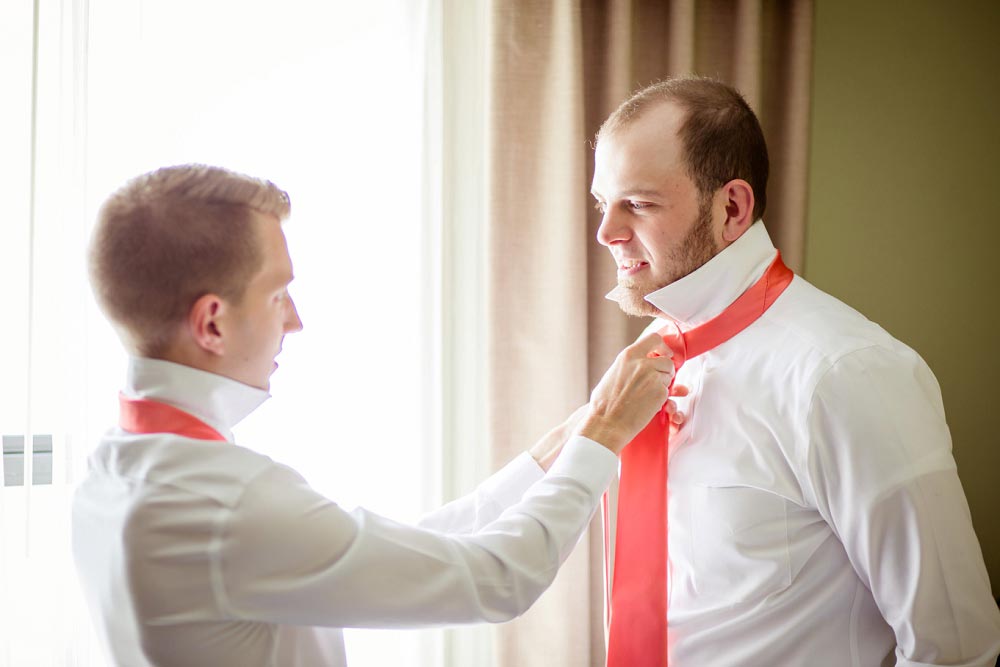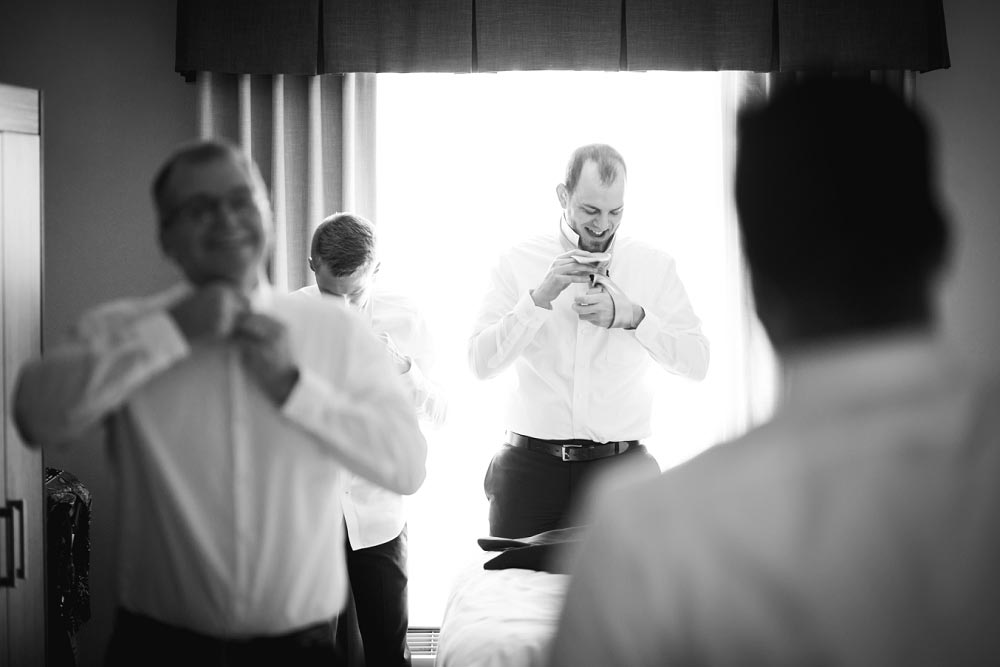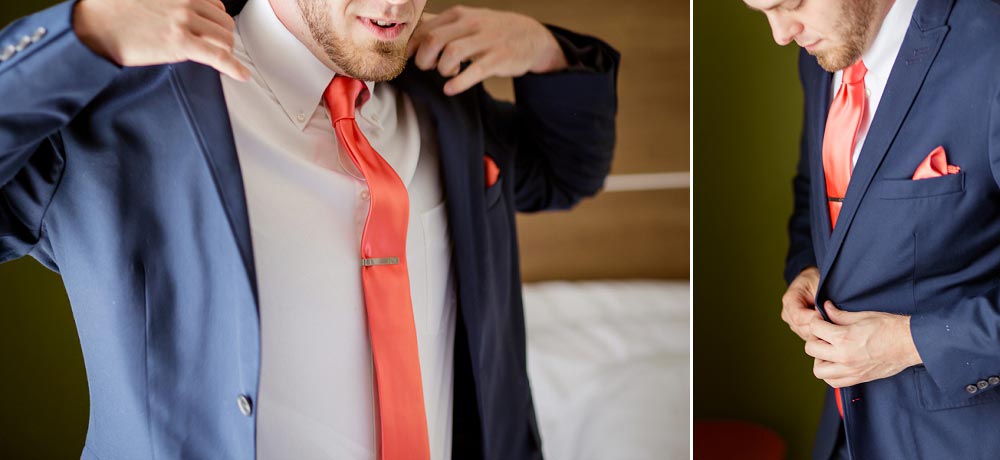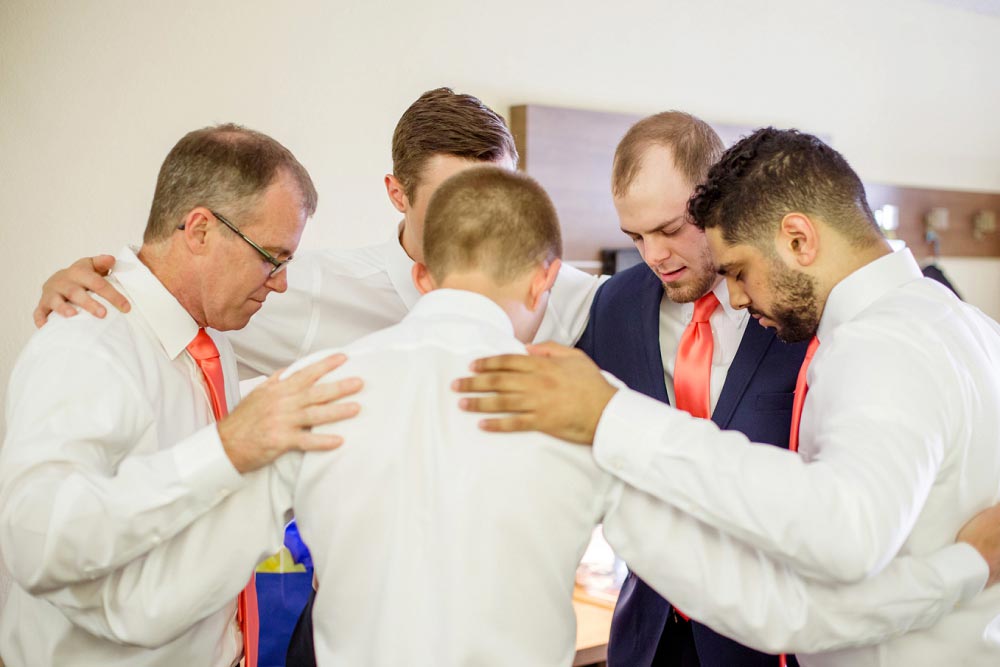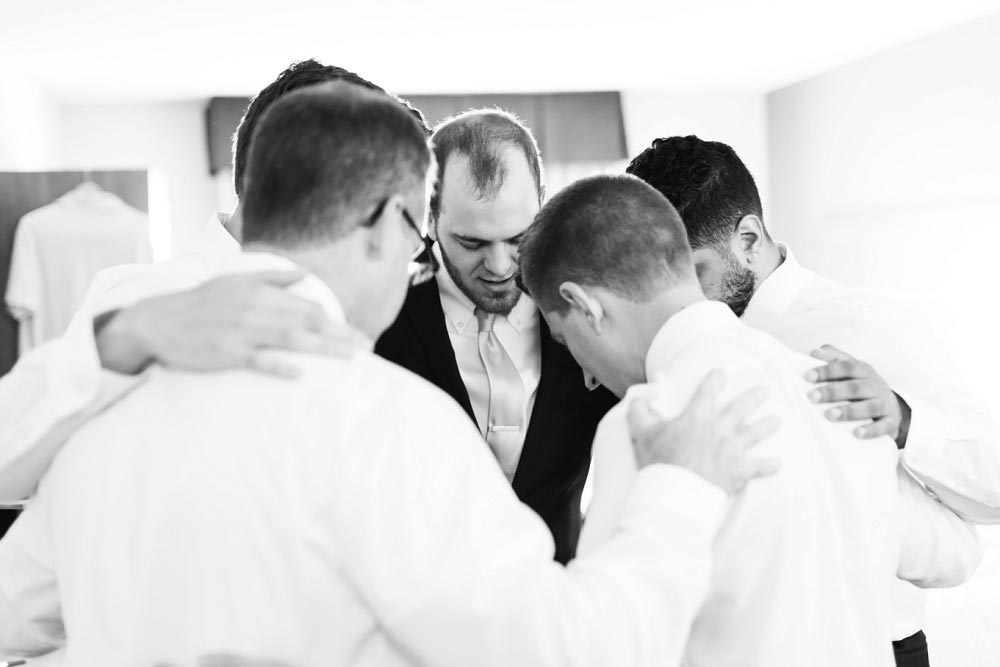 Currently, they call Philly home while Alex continues his studies to become a Podiatrist.  Alex was originally from Tennessee and Kara from Ohio, so a wedding in Circleville, Ohio at Lightning Tree Barn was the setting of their big day.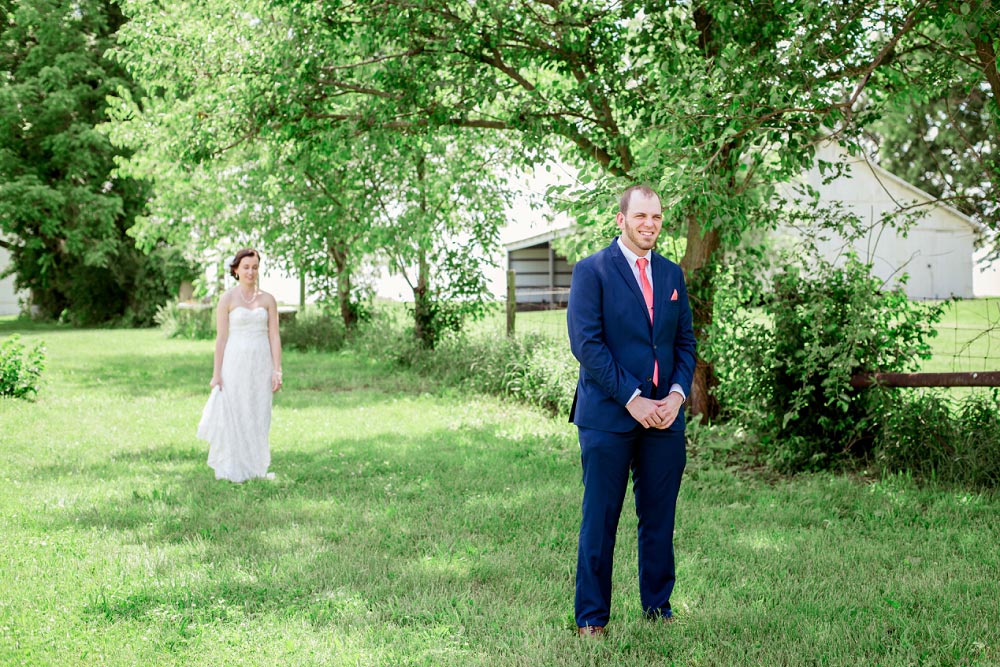 First look!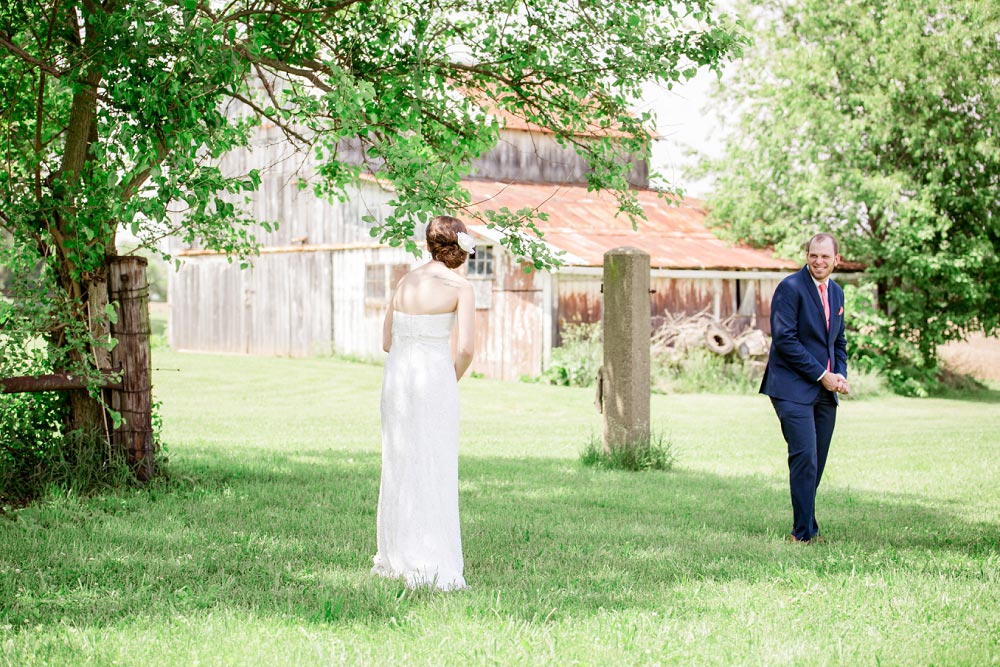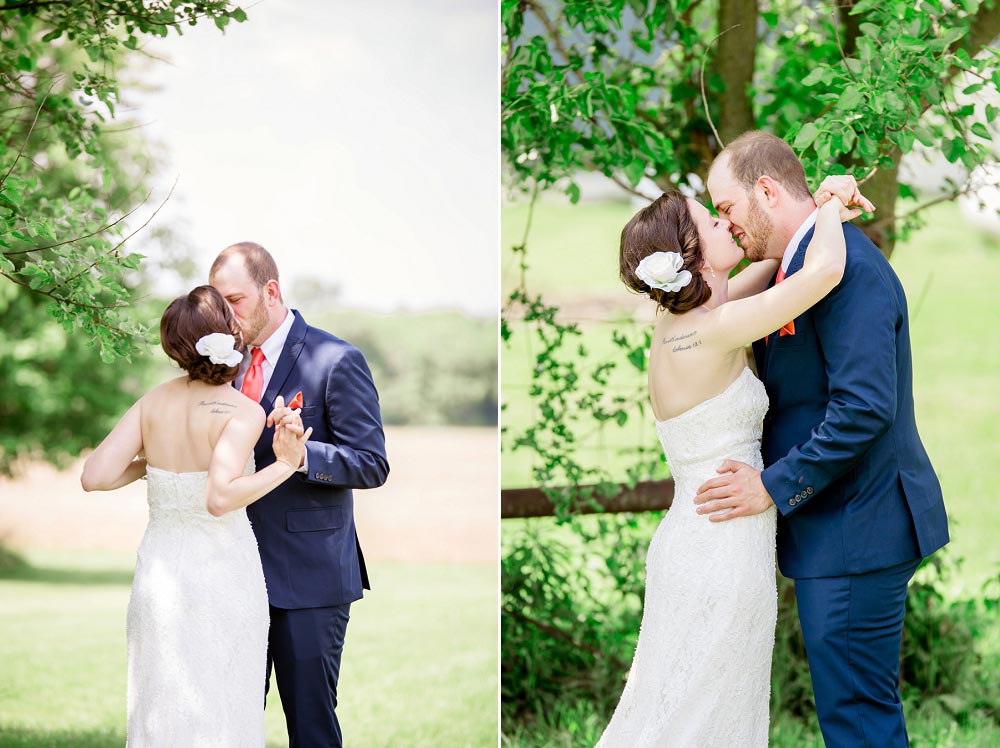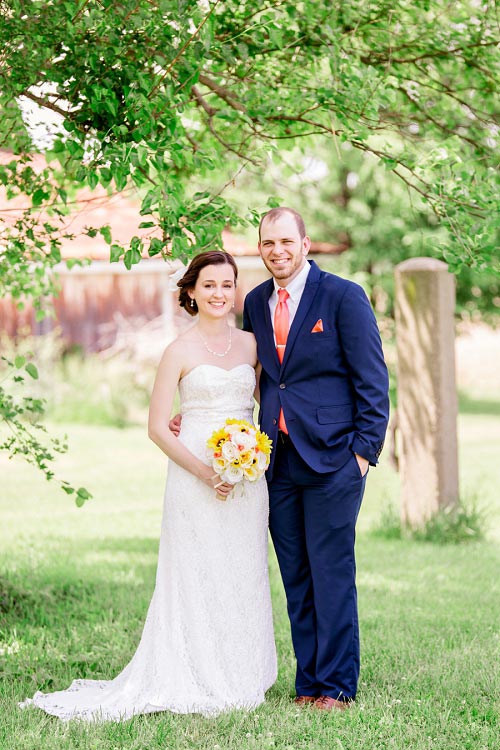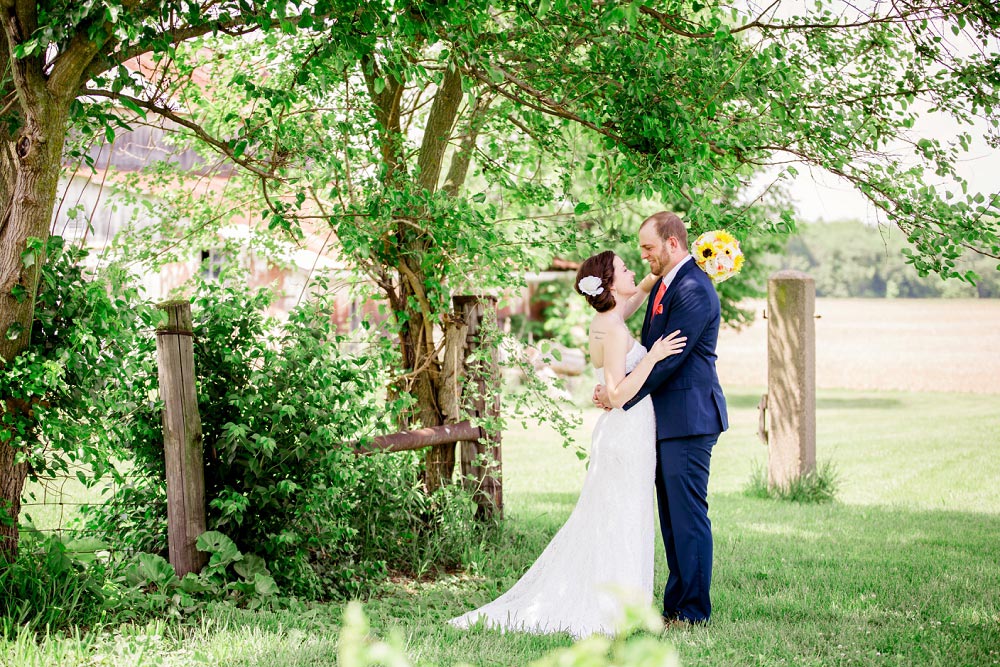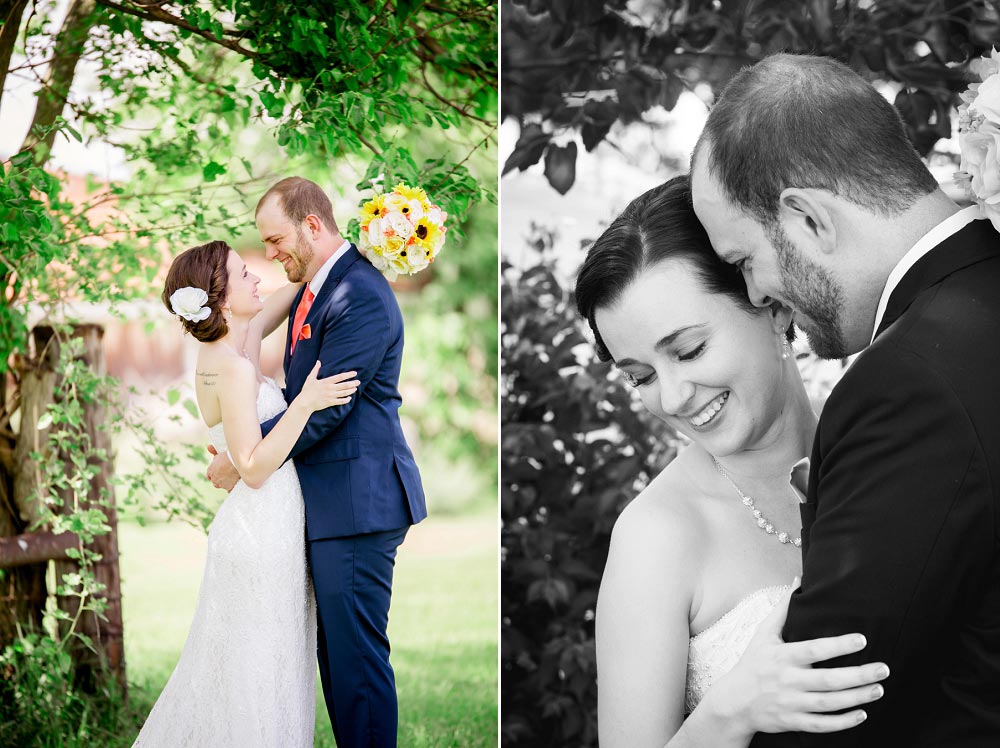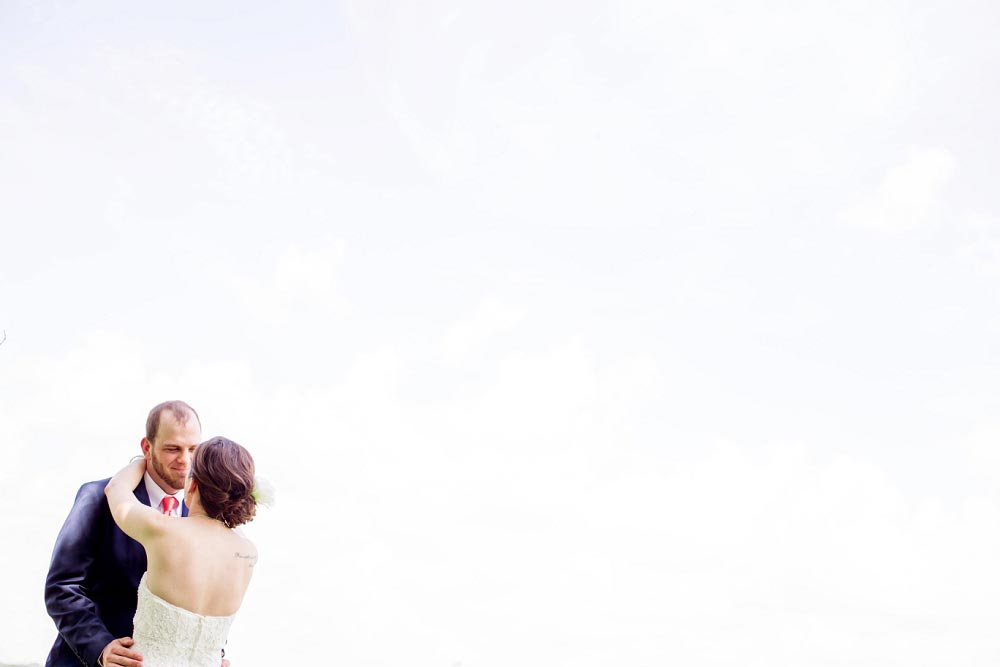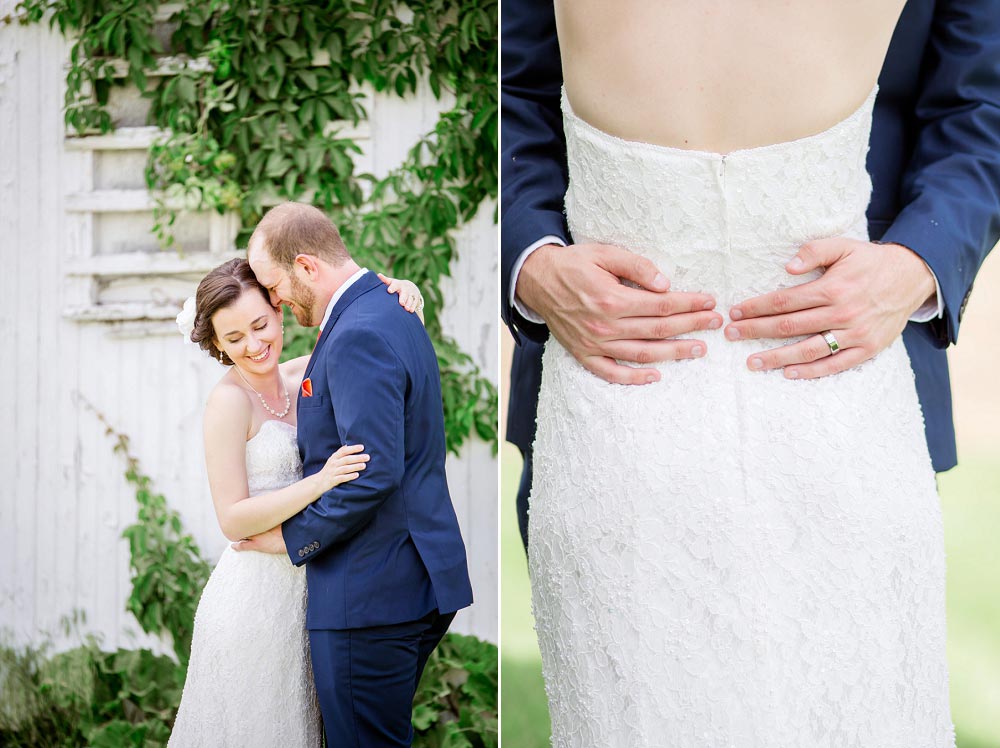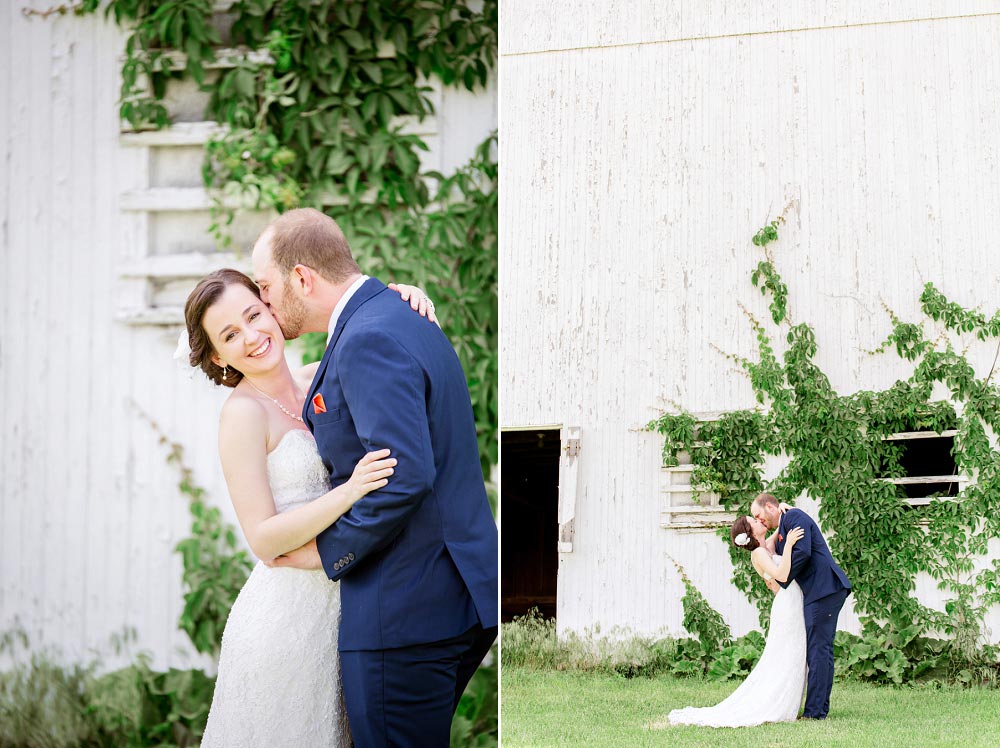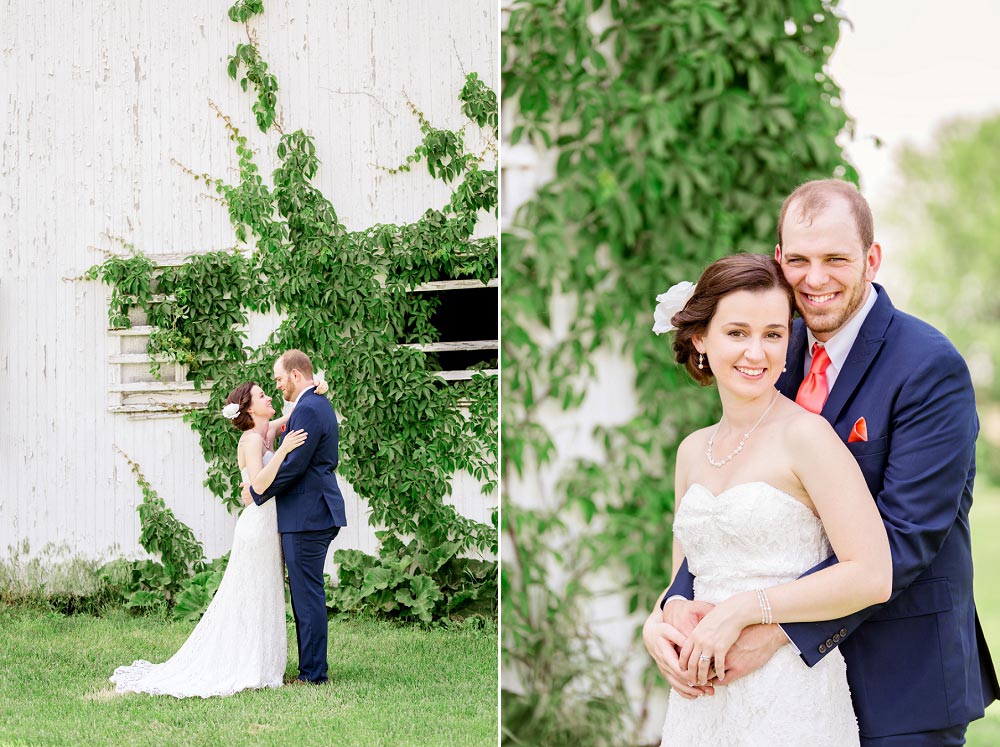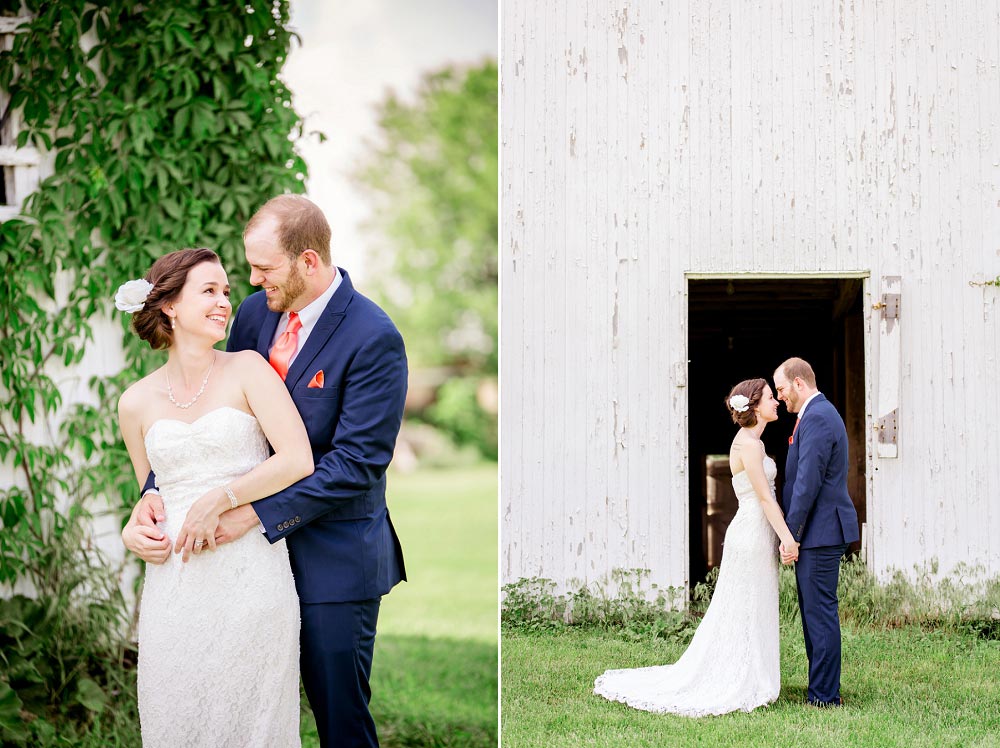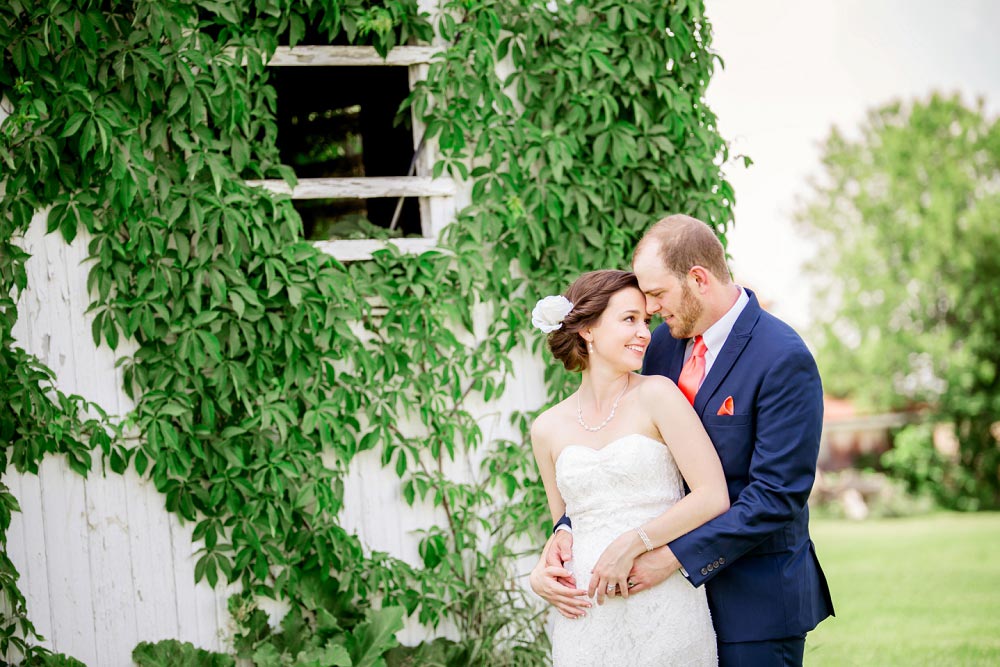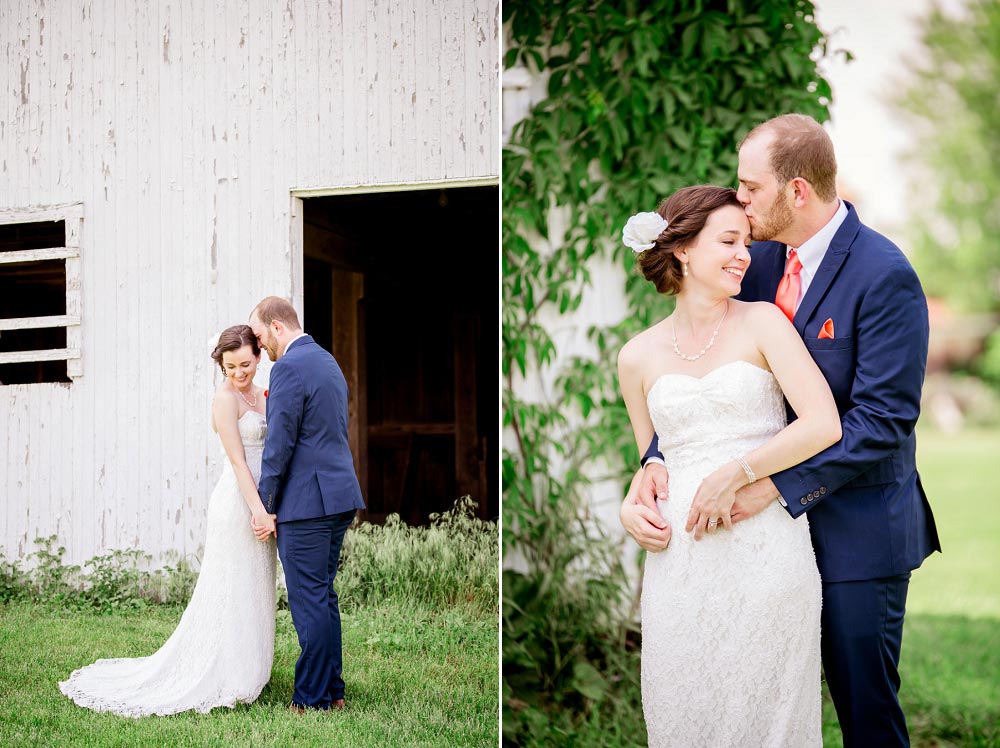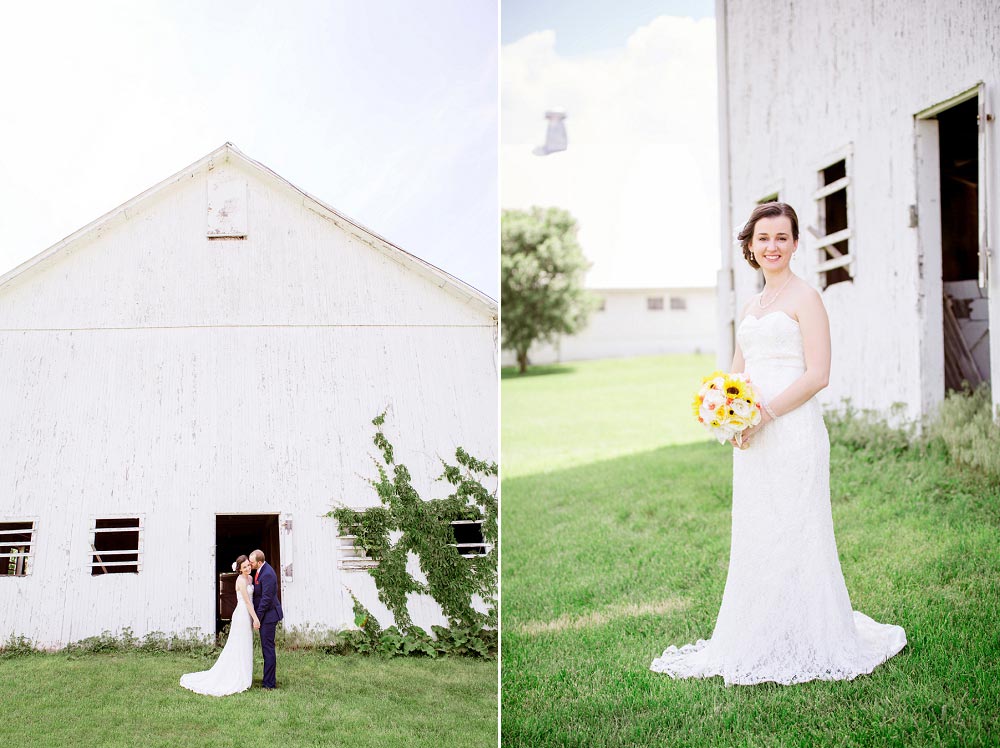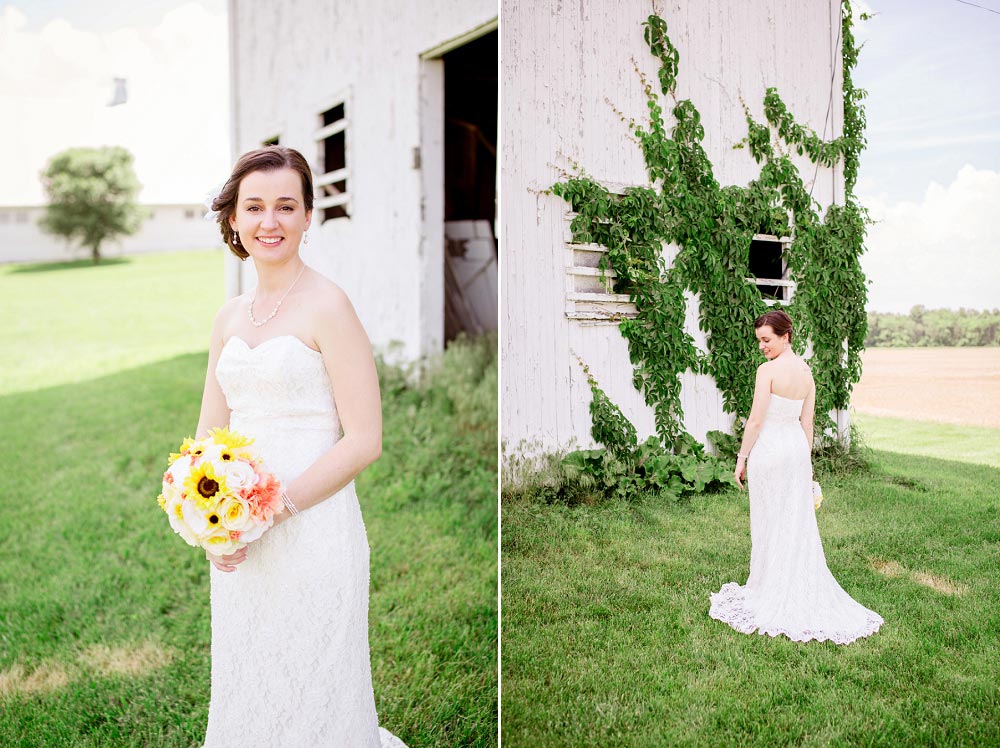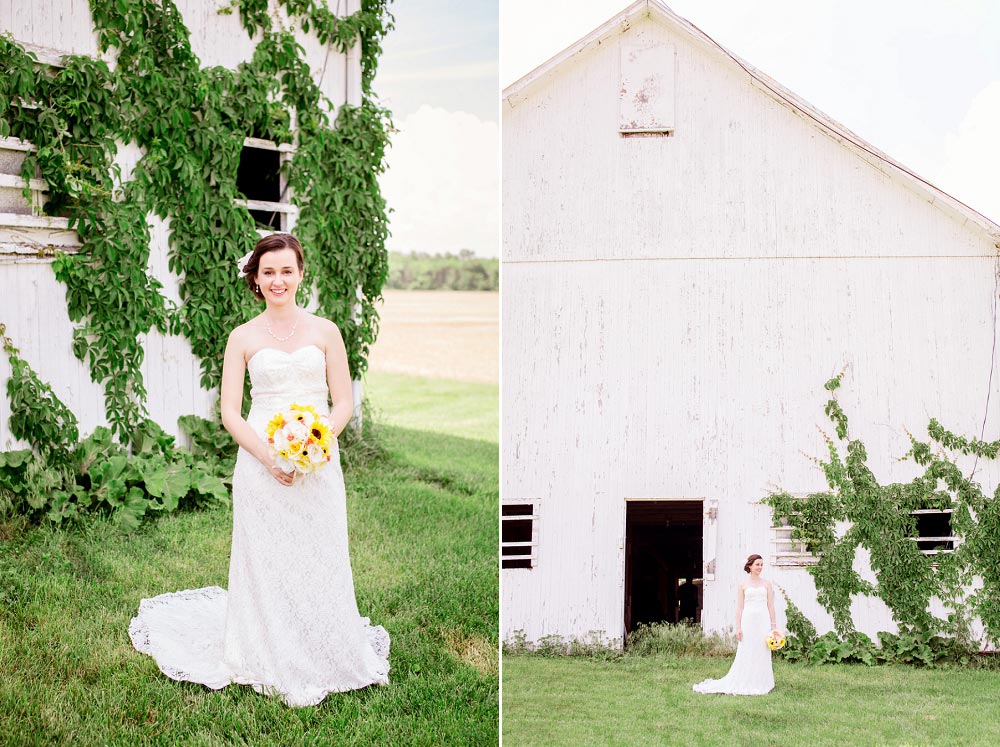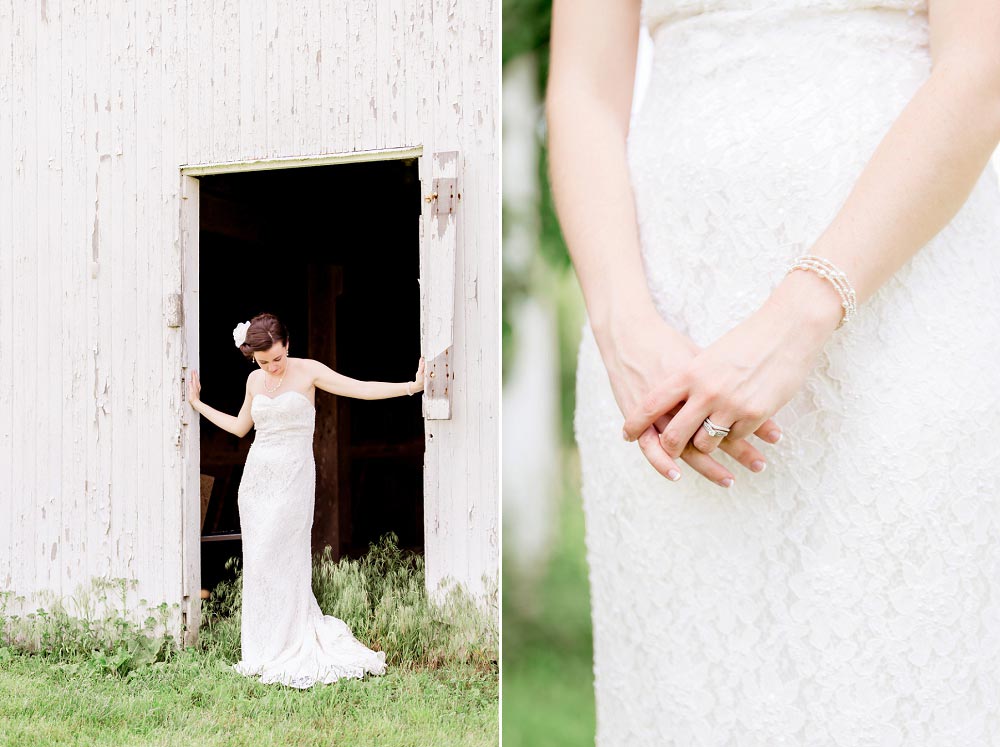 Kara, you're stunning!!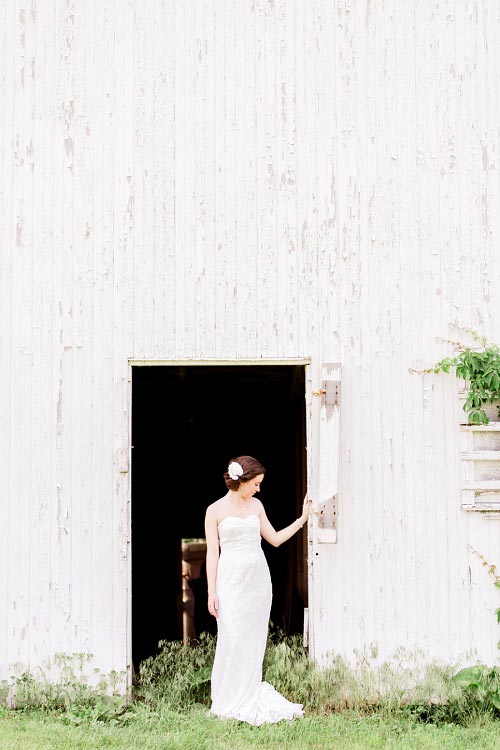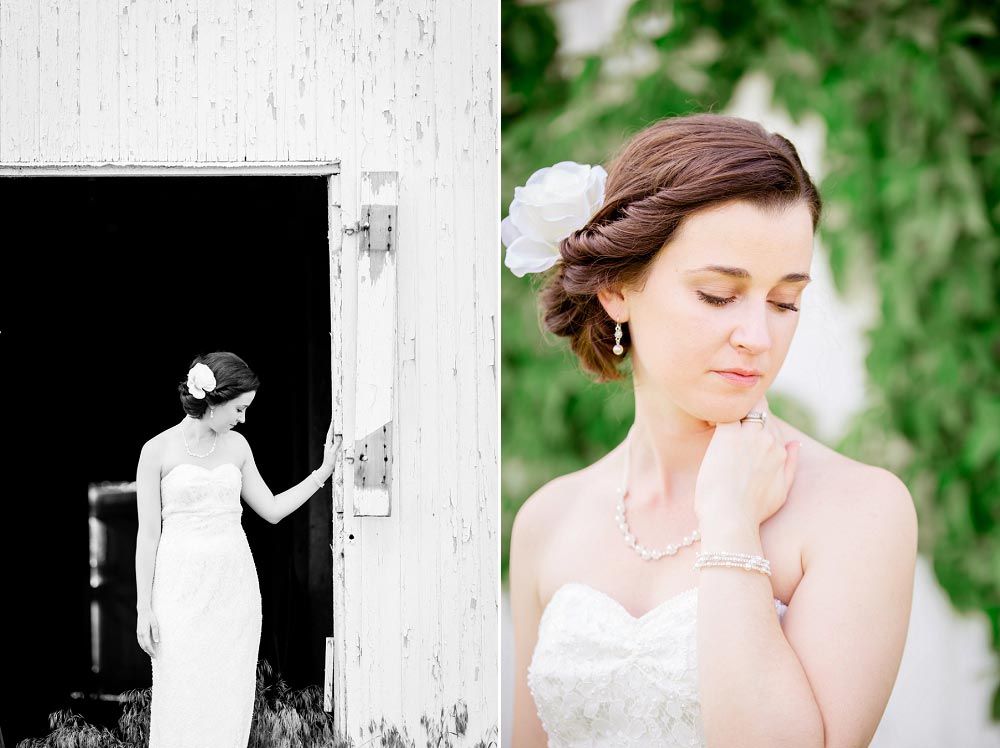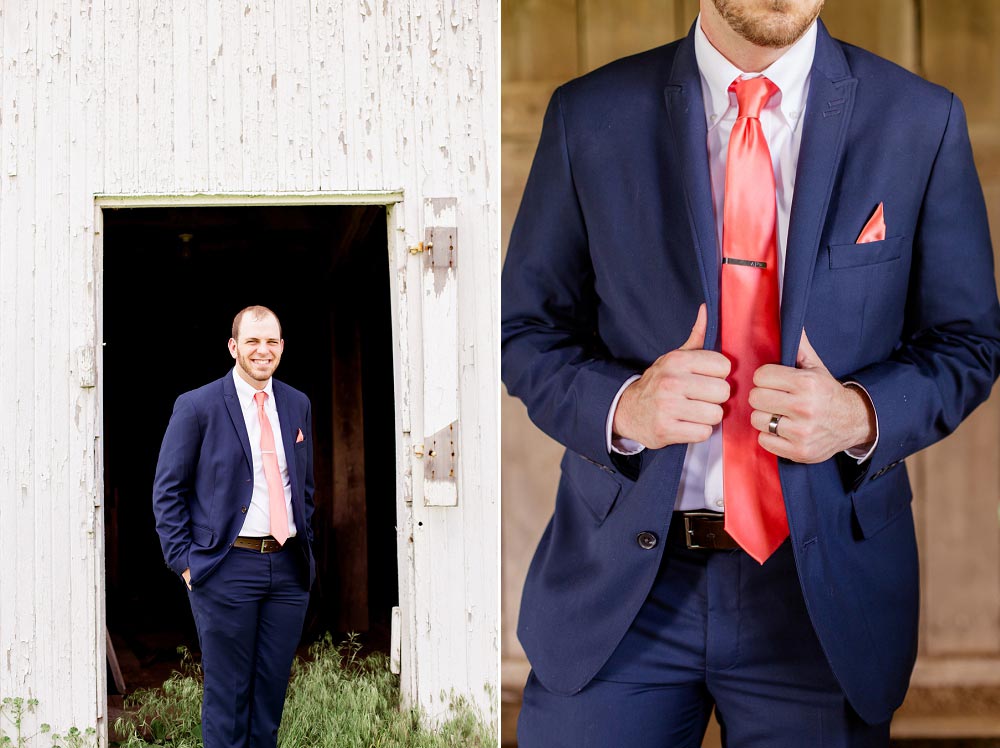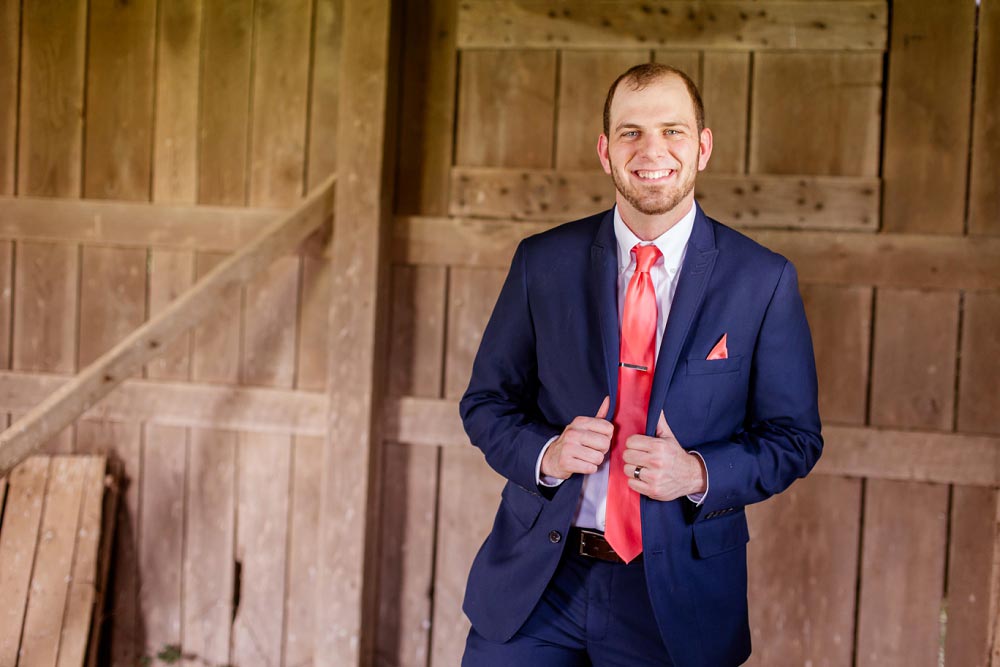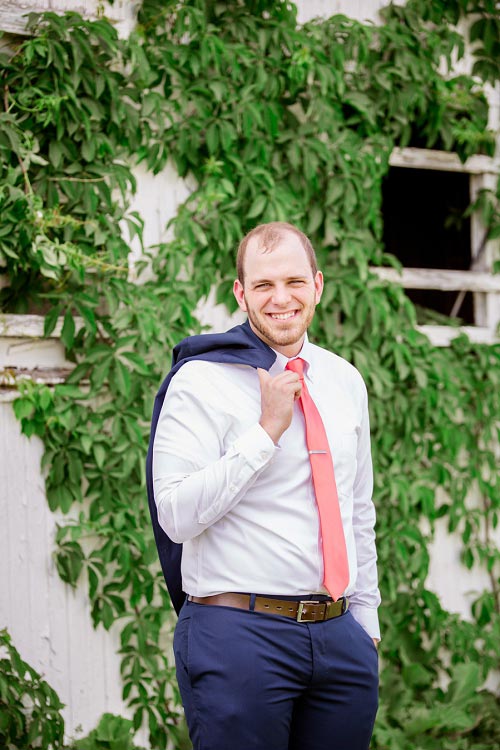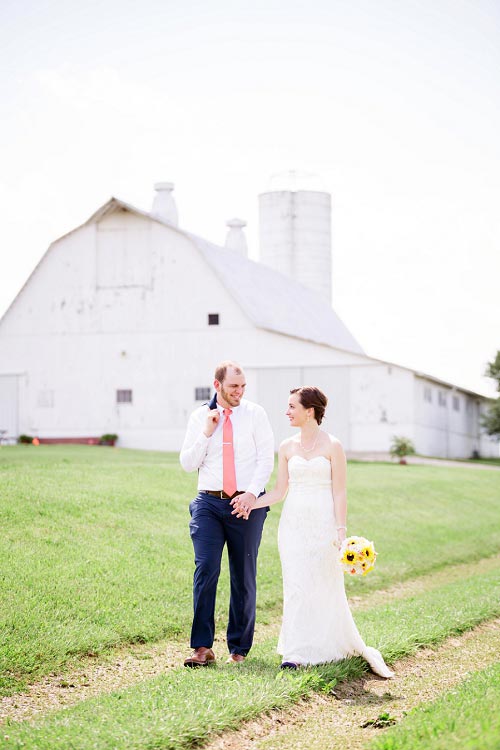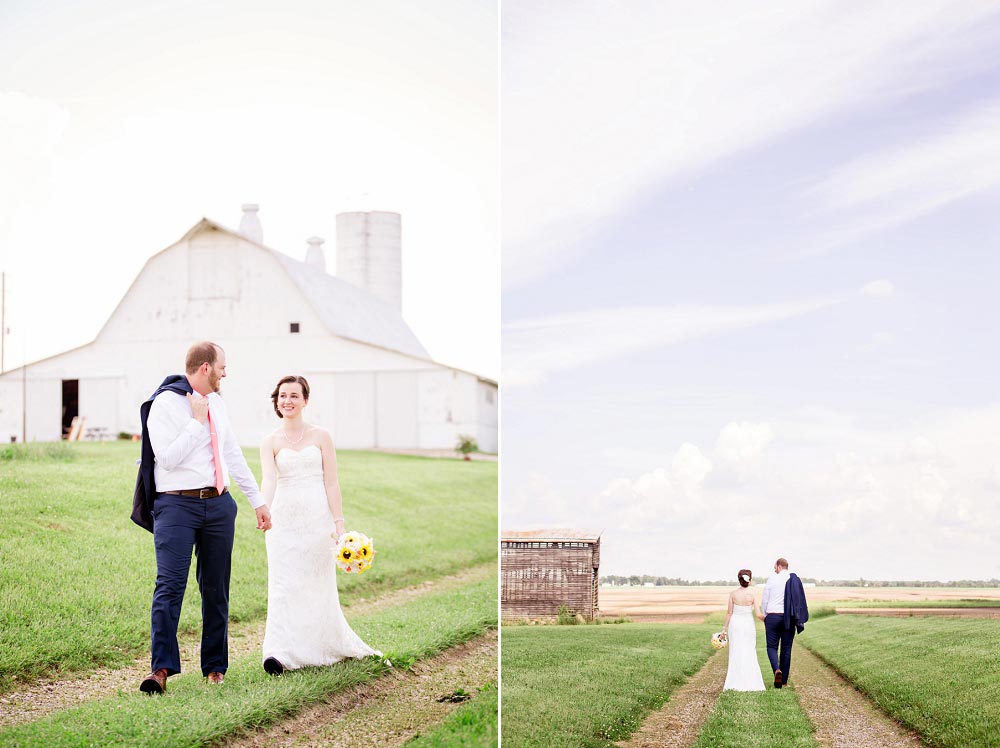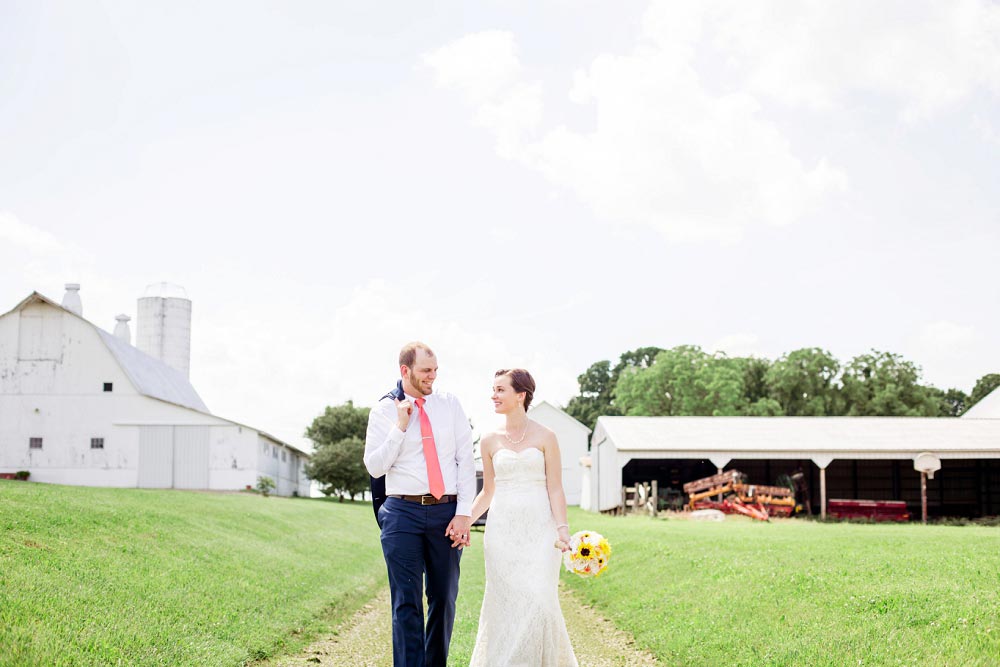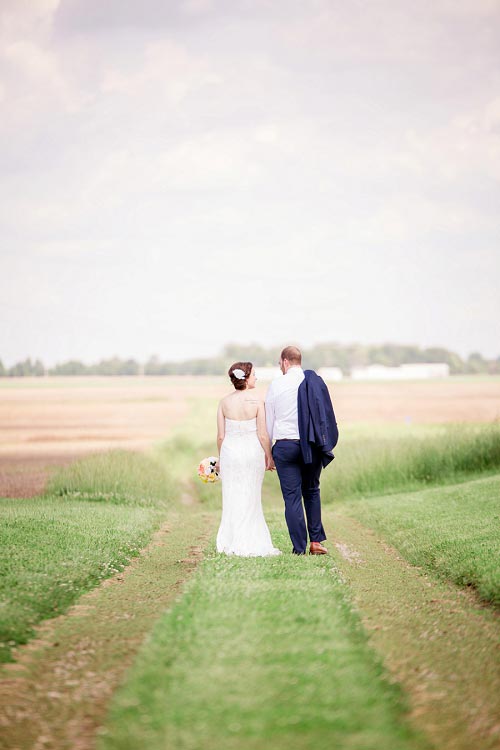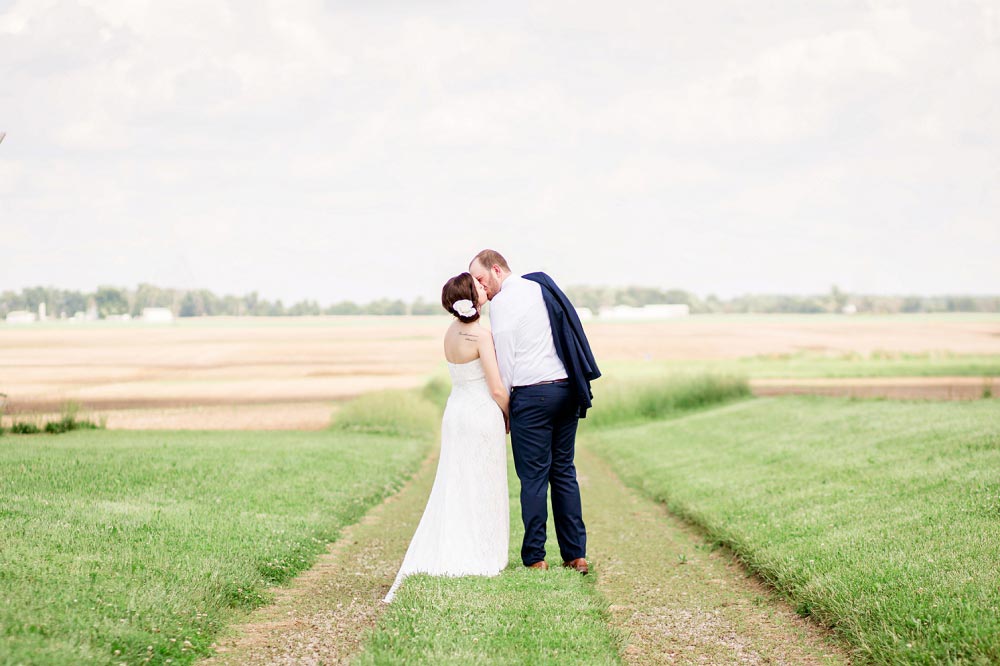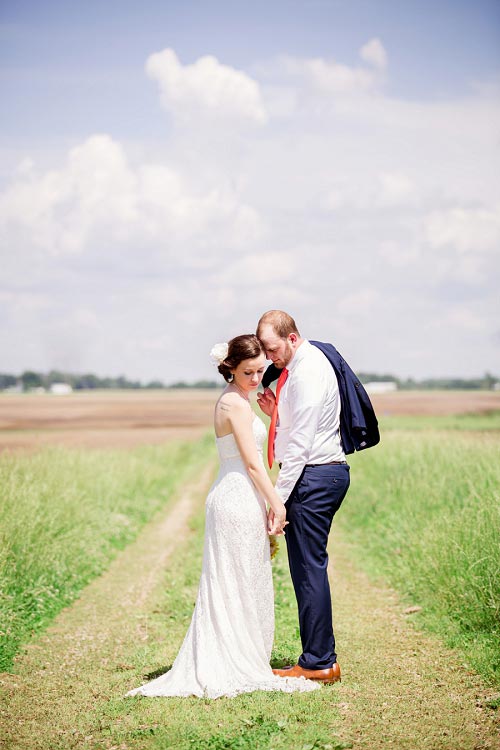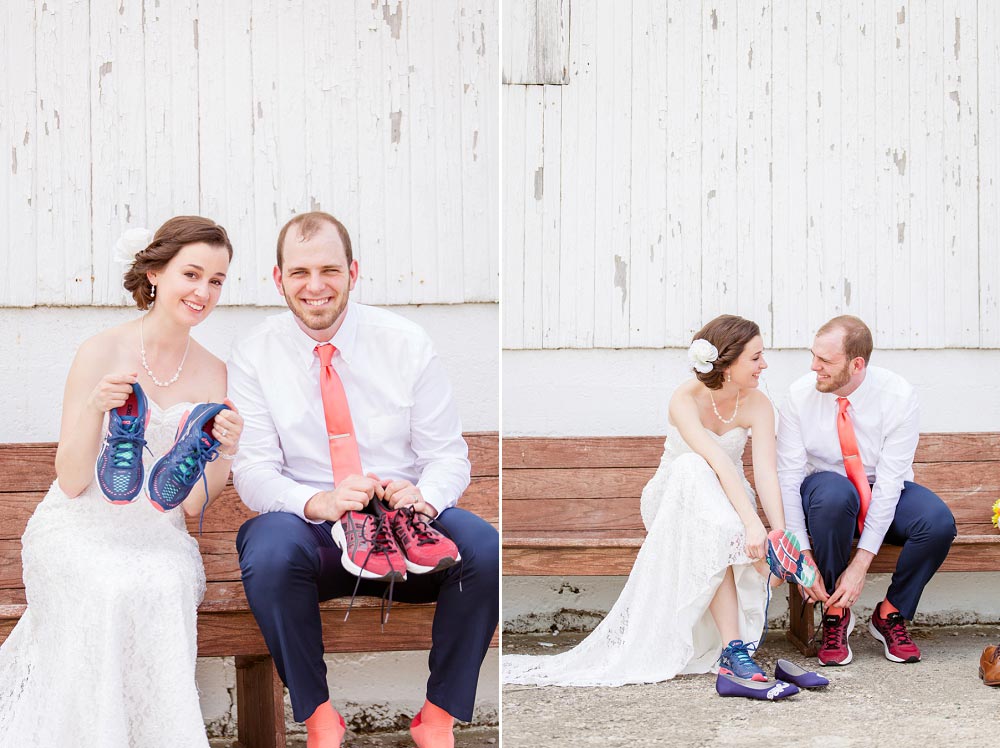 Different shoes you may ask? Here's the story…while they were dating Kara was training for a marathon and Alex couldn't neglect his studies. The solution? Kara would run and Alex would ride his bike a few miles ahead, sit down to study and then when Kara would make it to him he'd be there ready with water! Sounds like a pretty good break to me!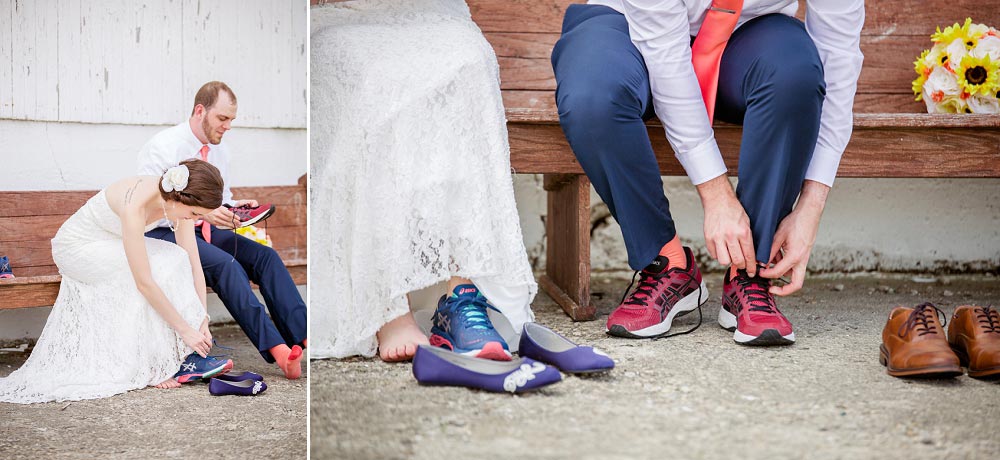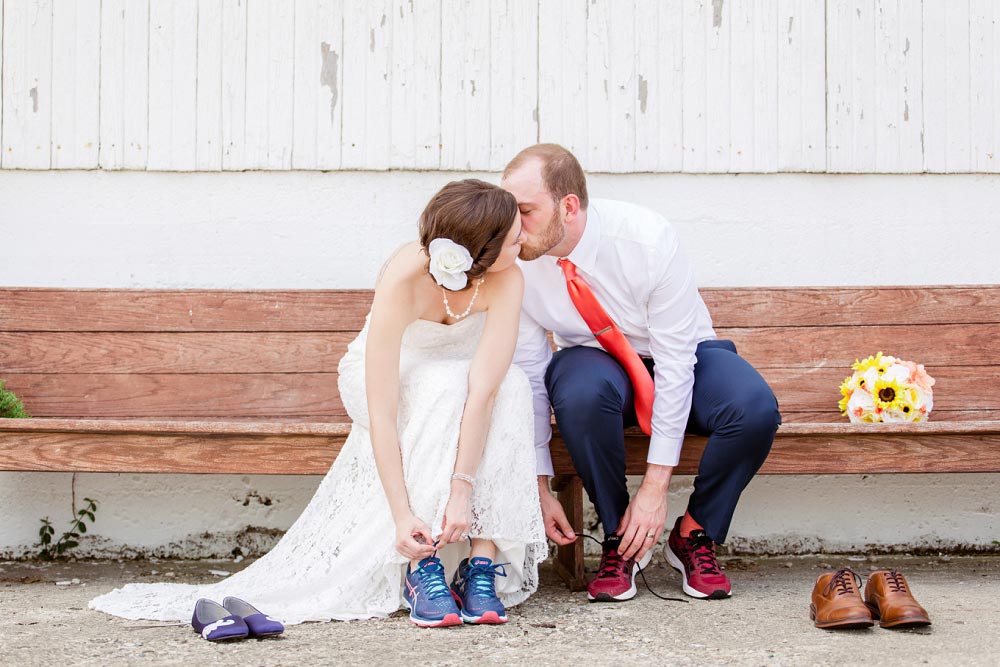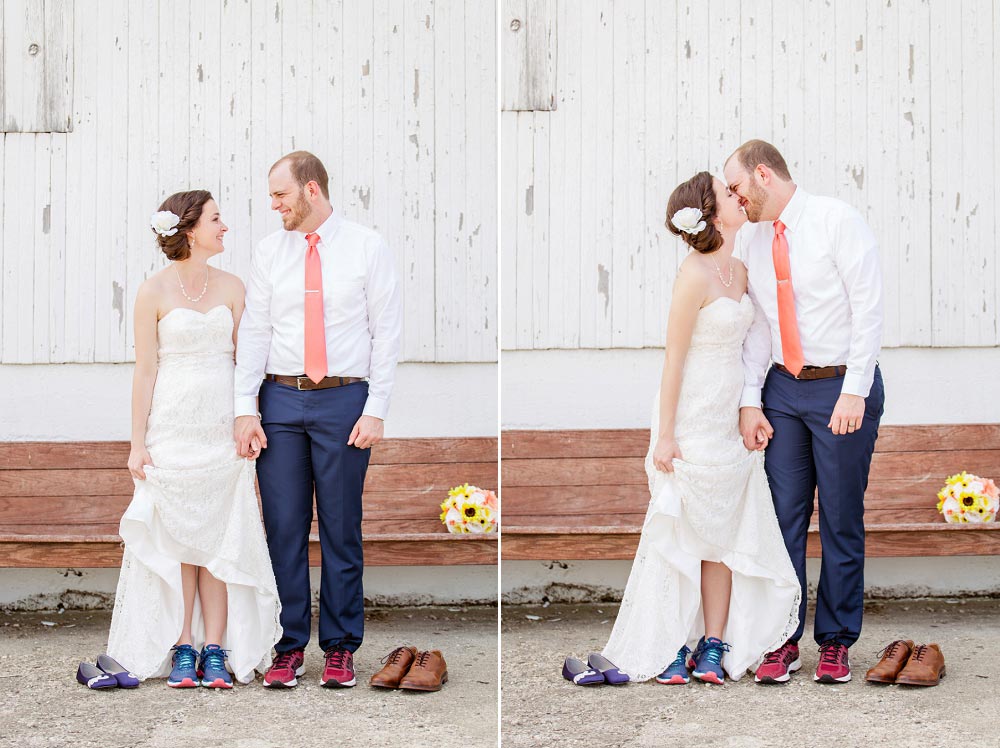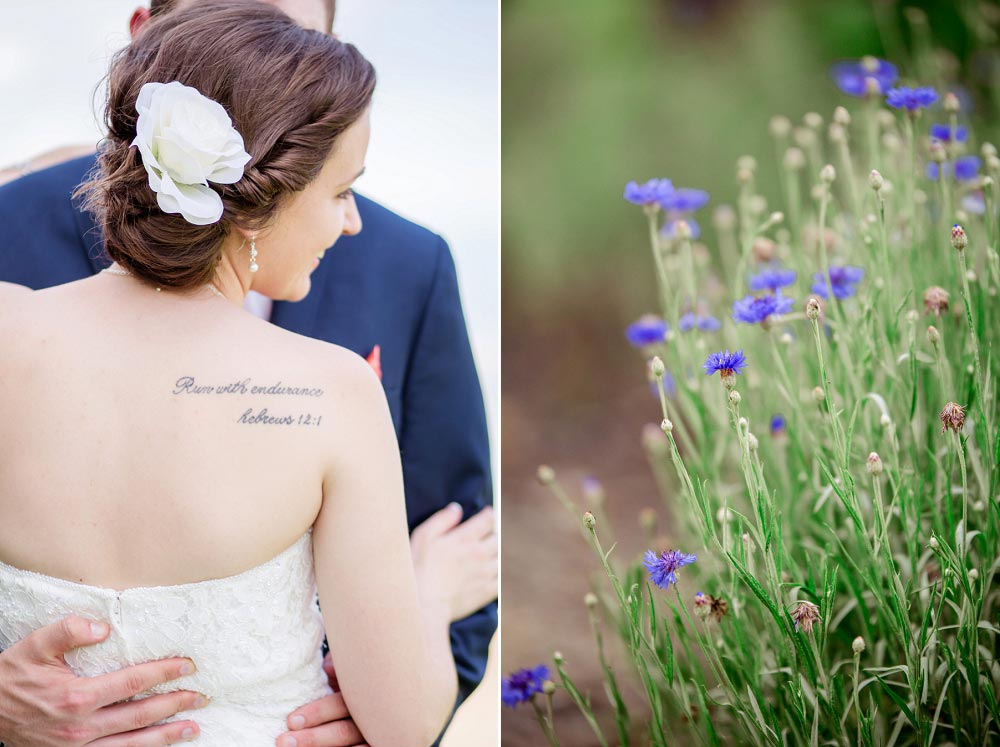 So…if they're runners we might as well take a few running pictures, right?!!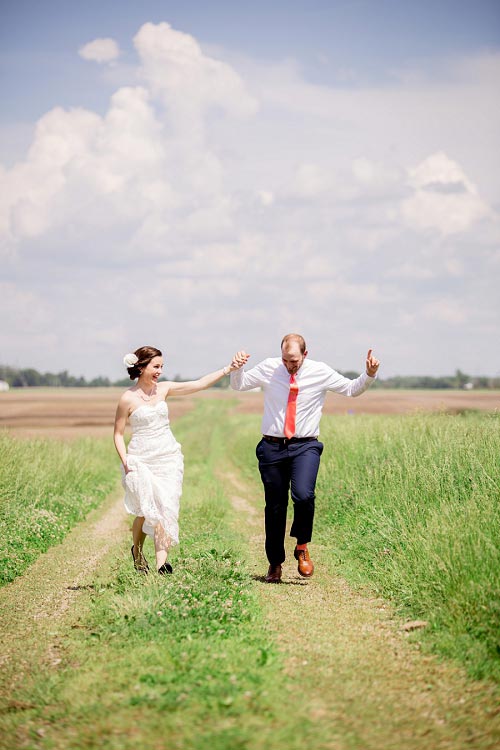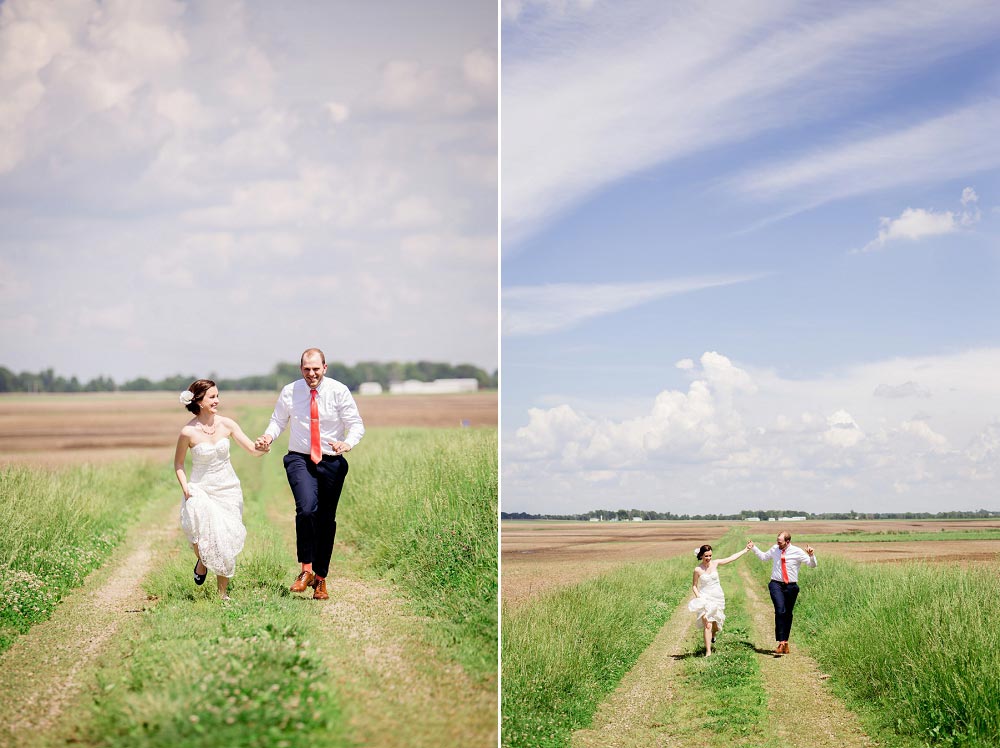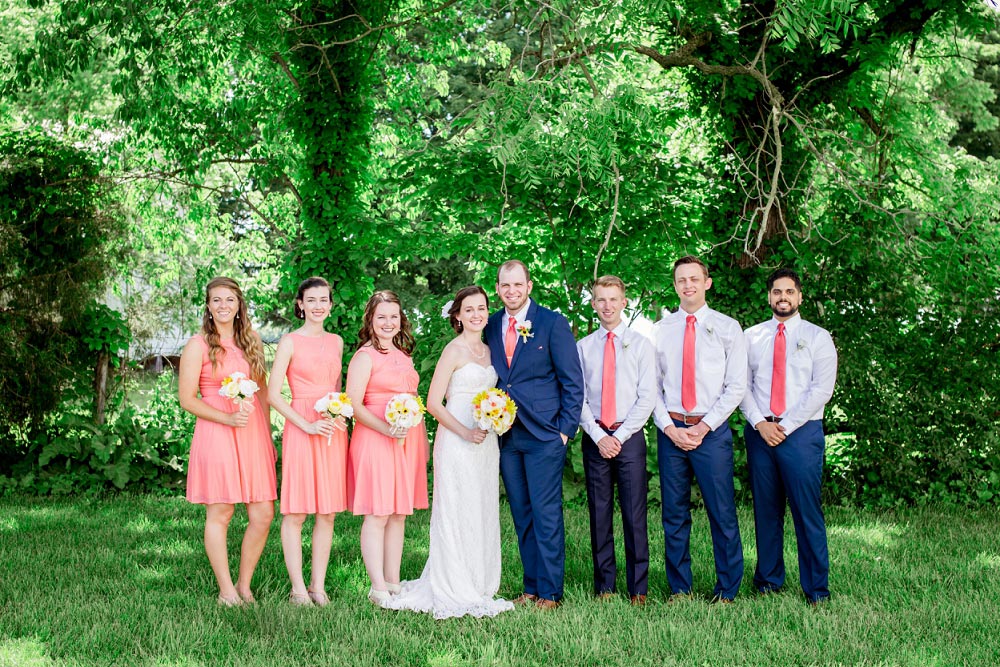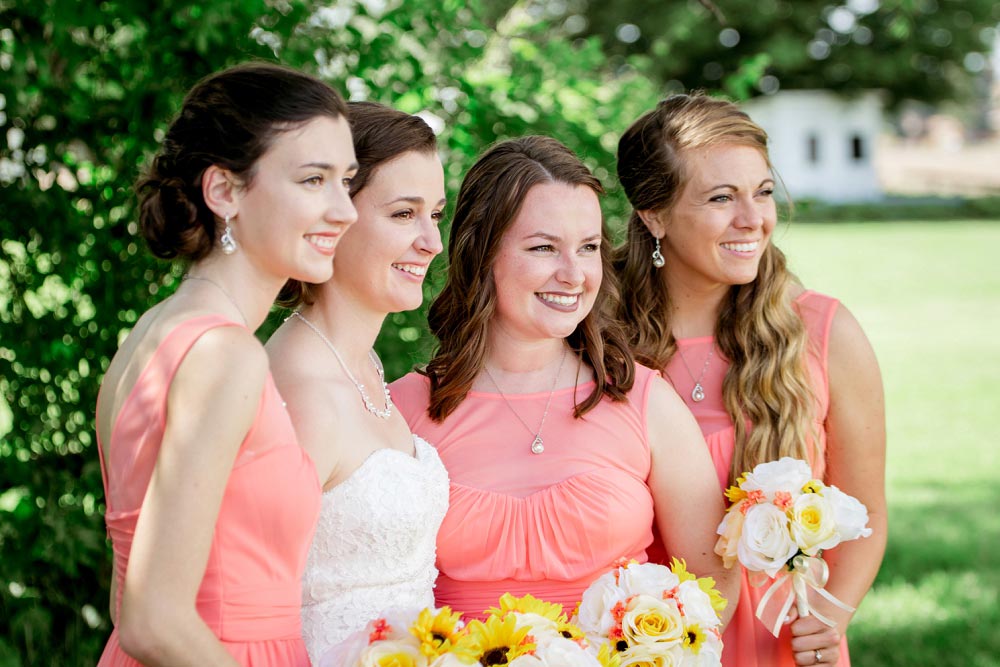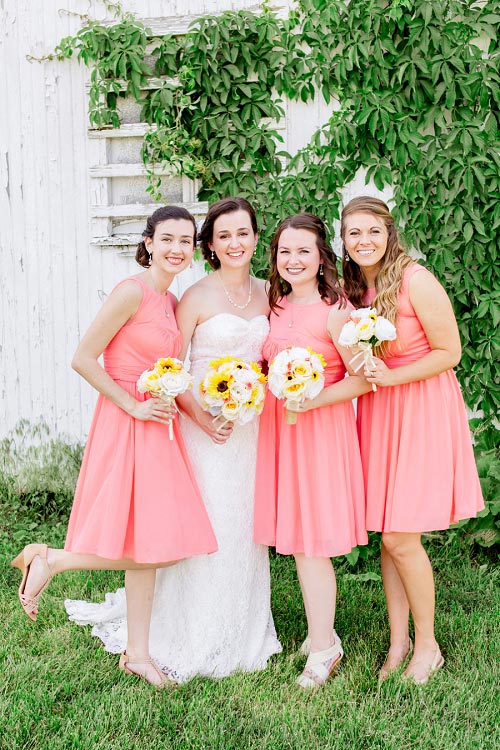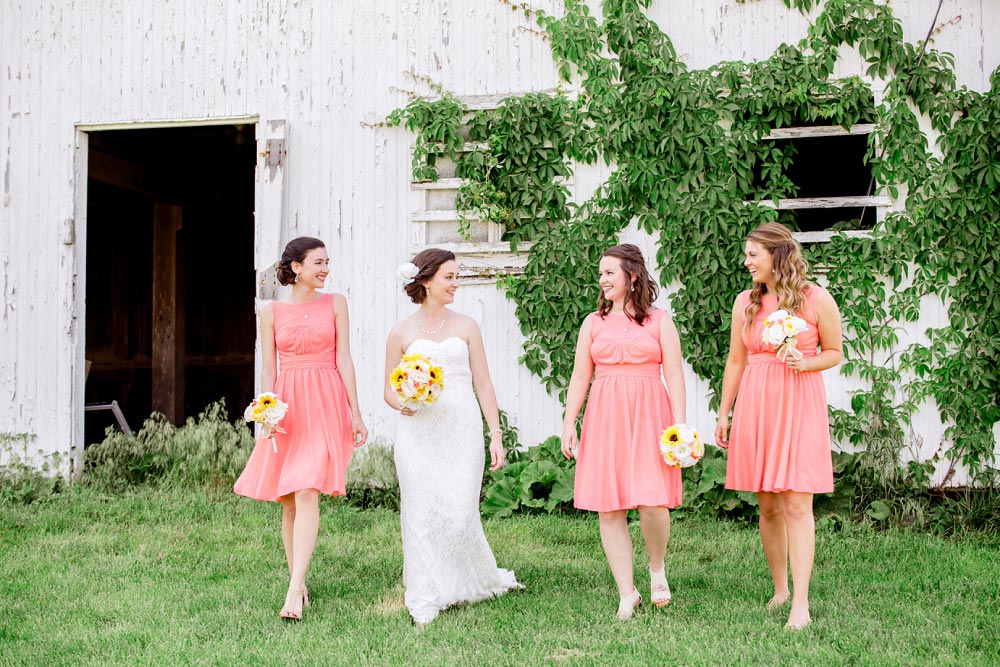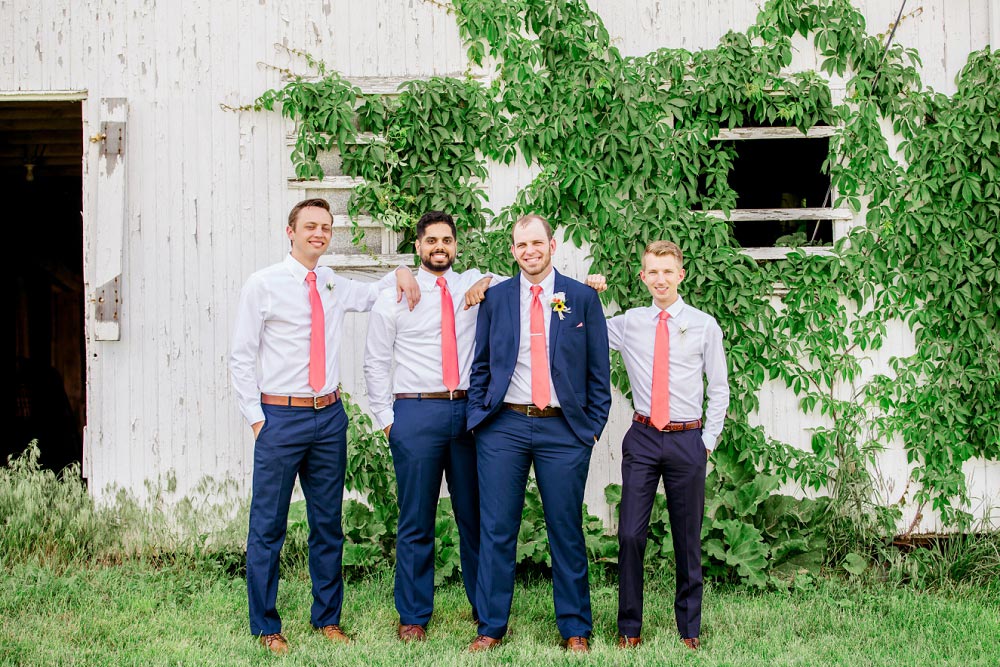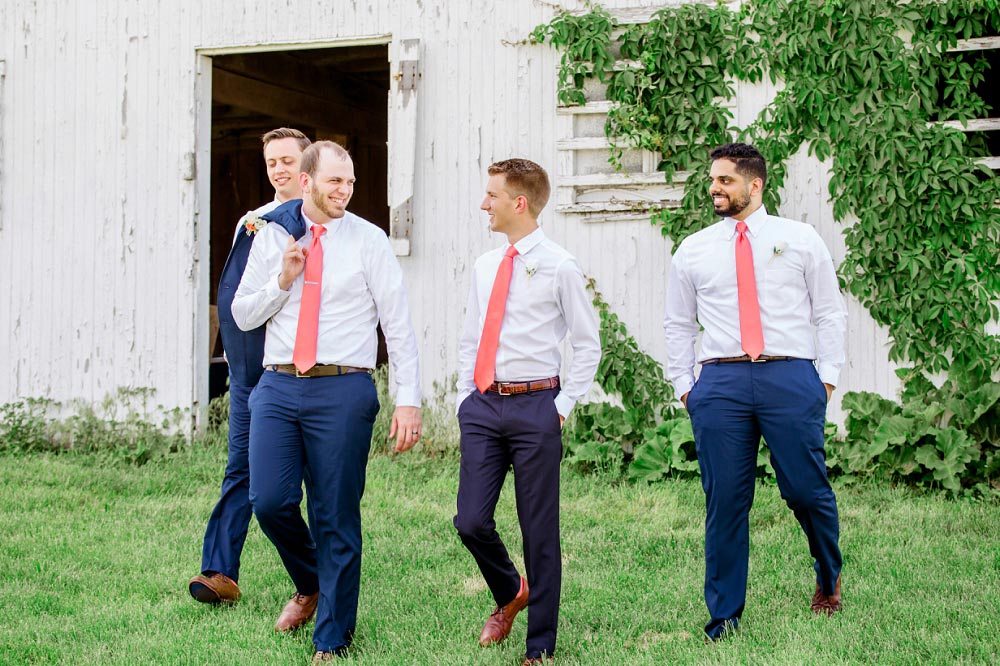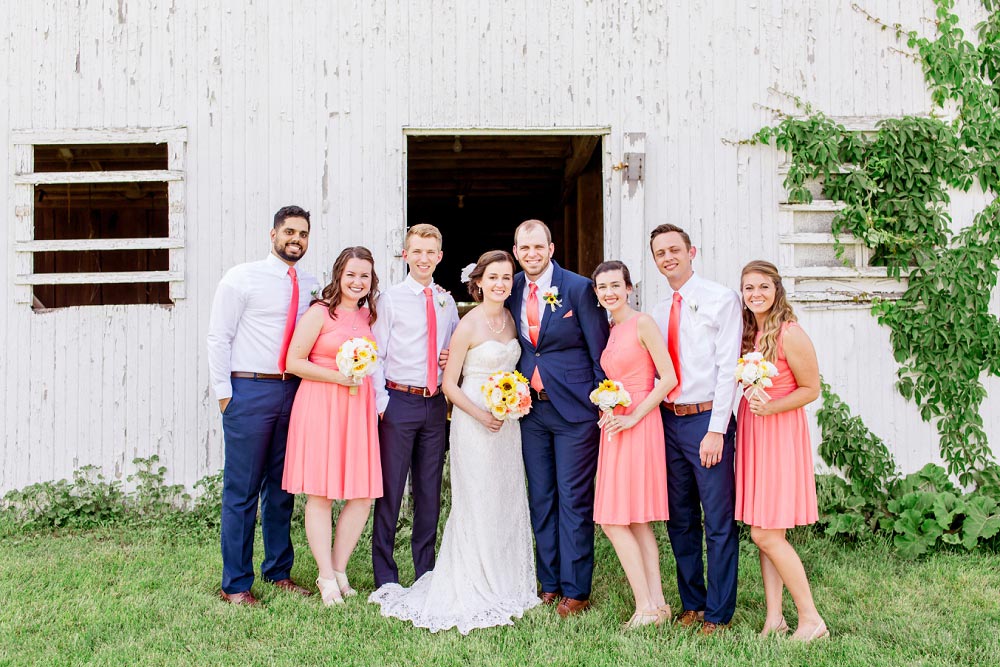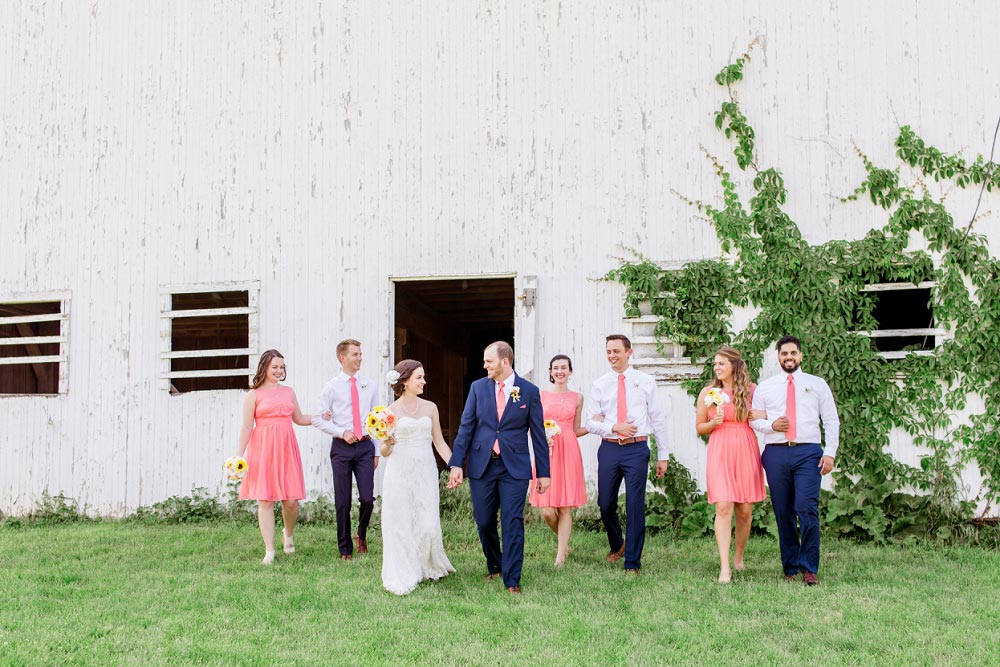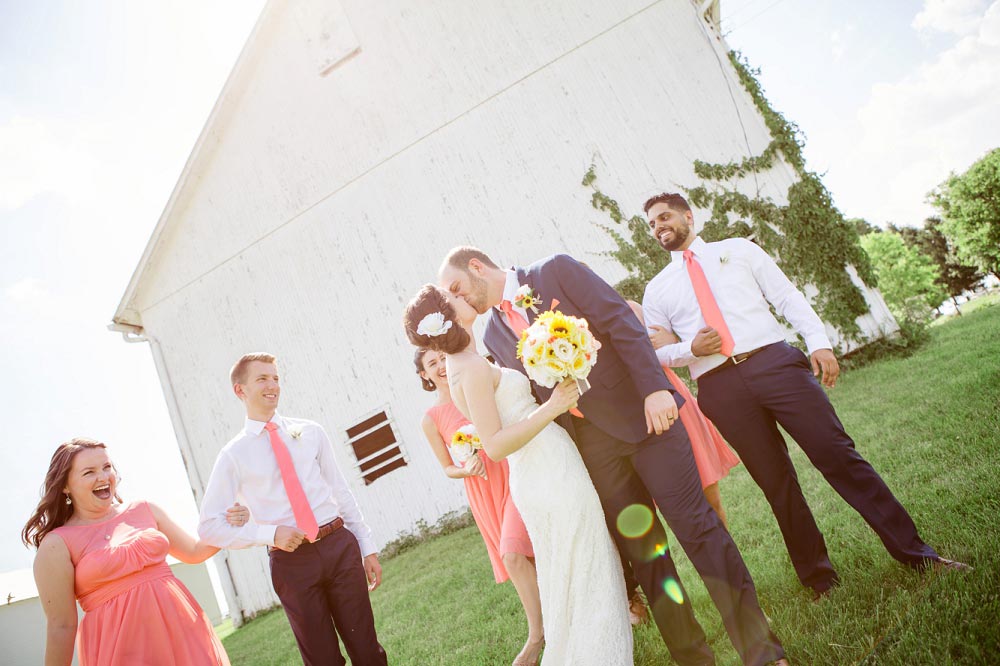 Ceremony time!  If you were in Ohio over Memorial Day weekend, you may remember the 90 degree weather we had that weekend. Yep…the second story of the barn was beautiful, but a bit toasty. 🙂 I wish someone would have taken the exact temperature, but my guess would be at least 105ish!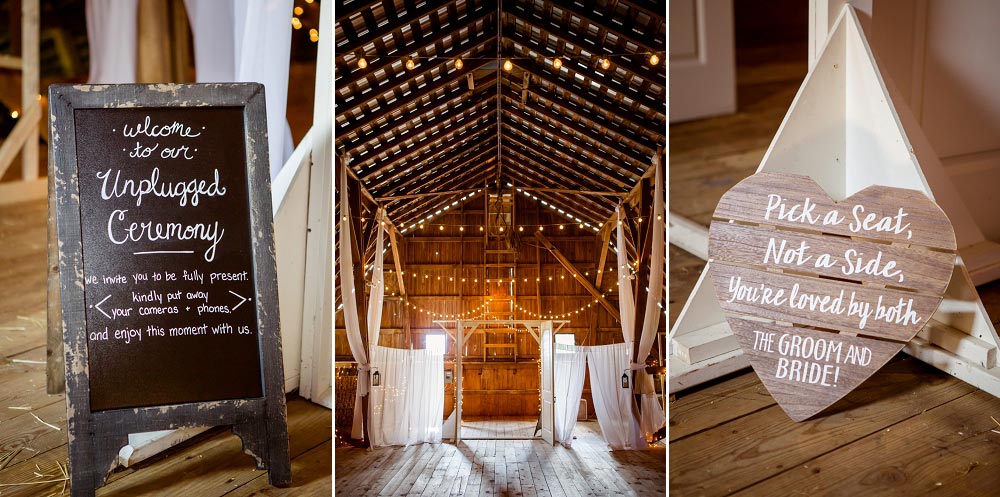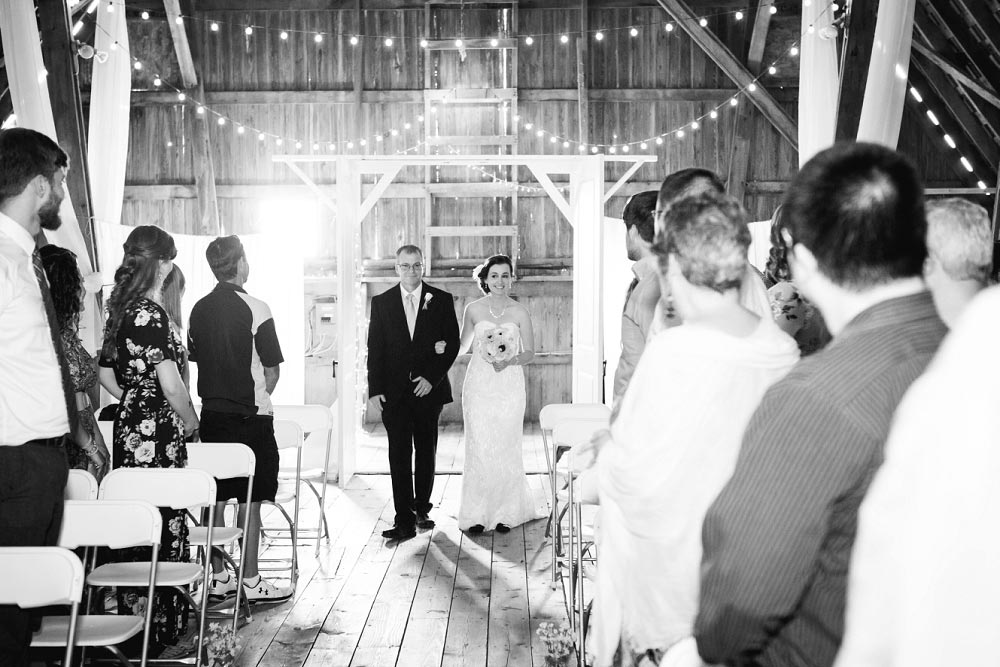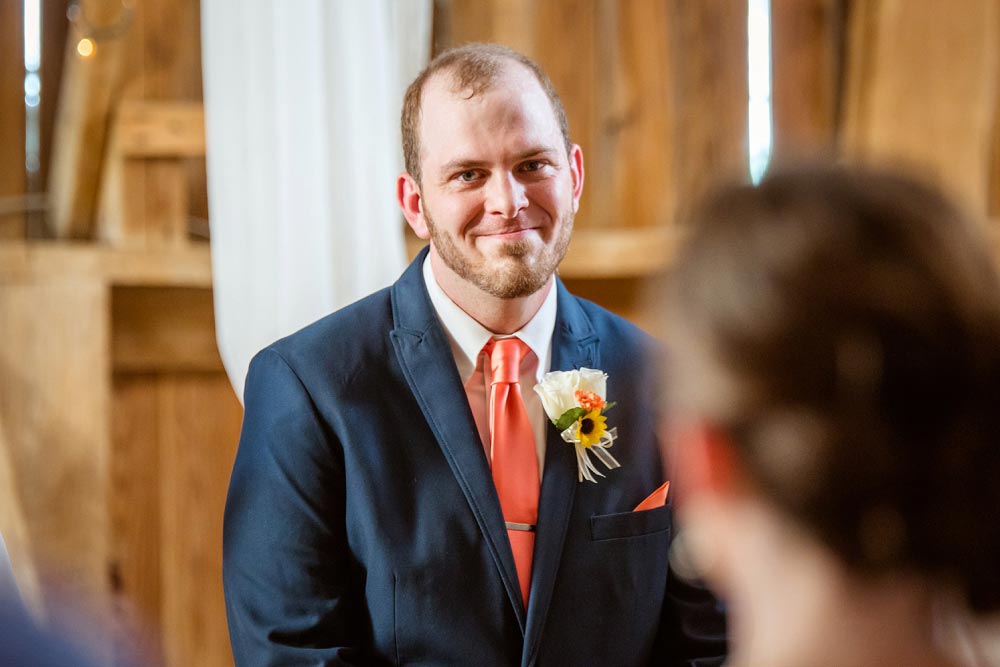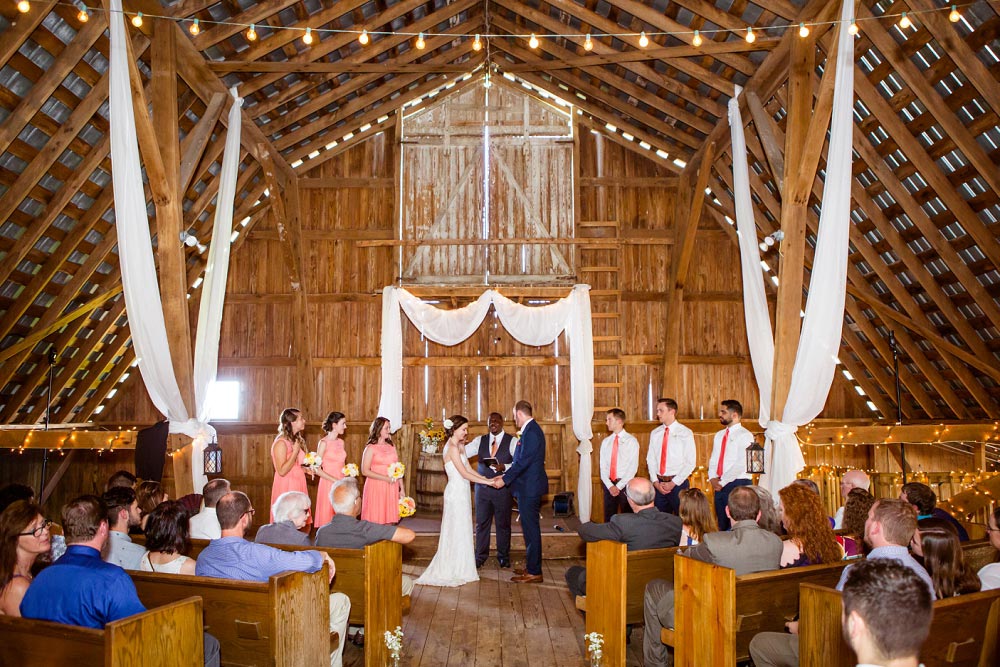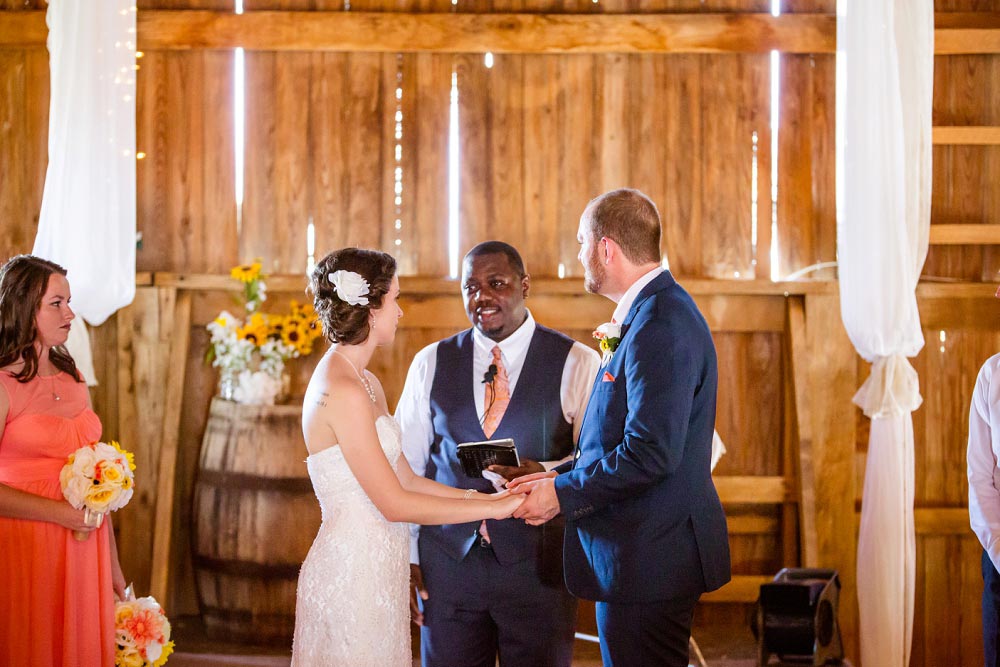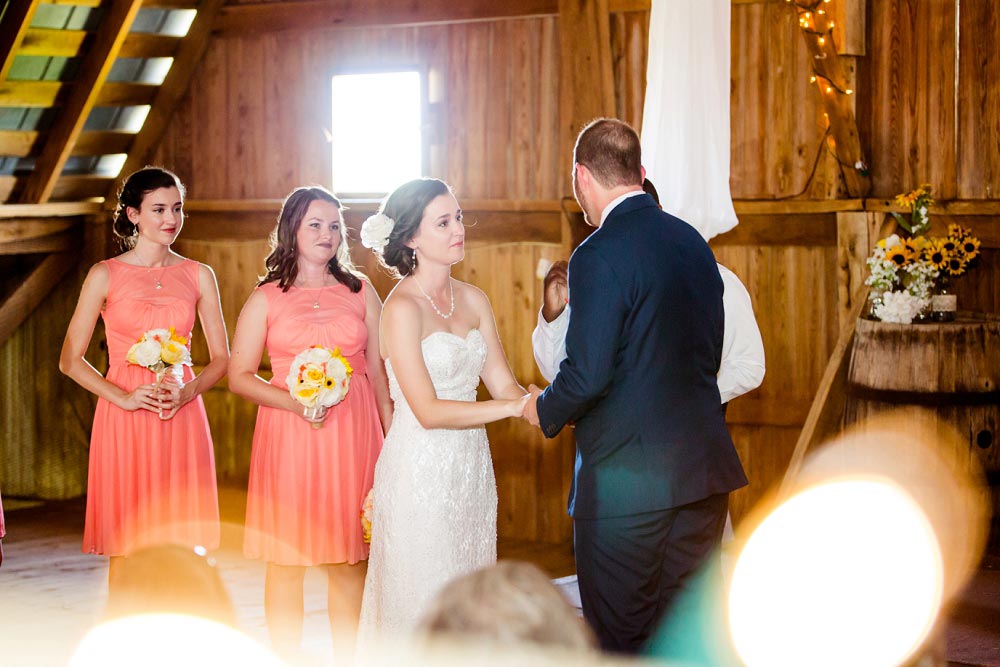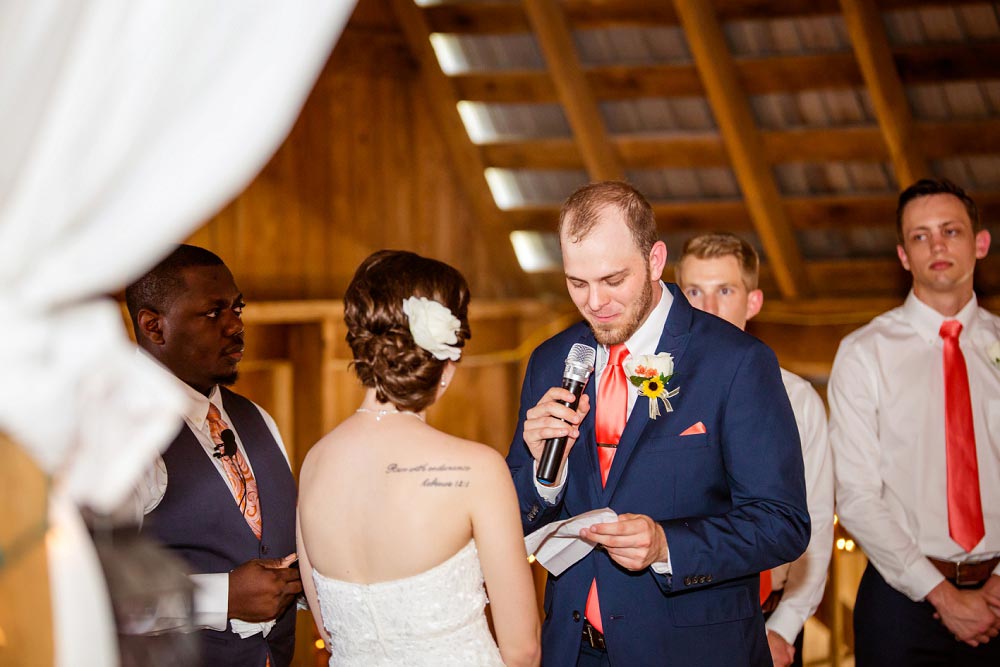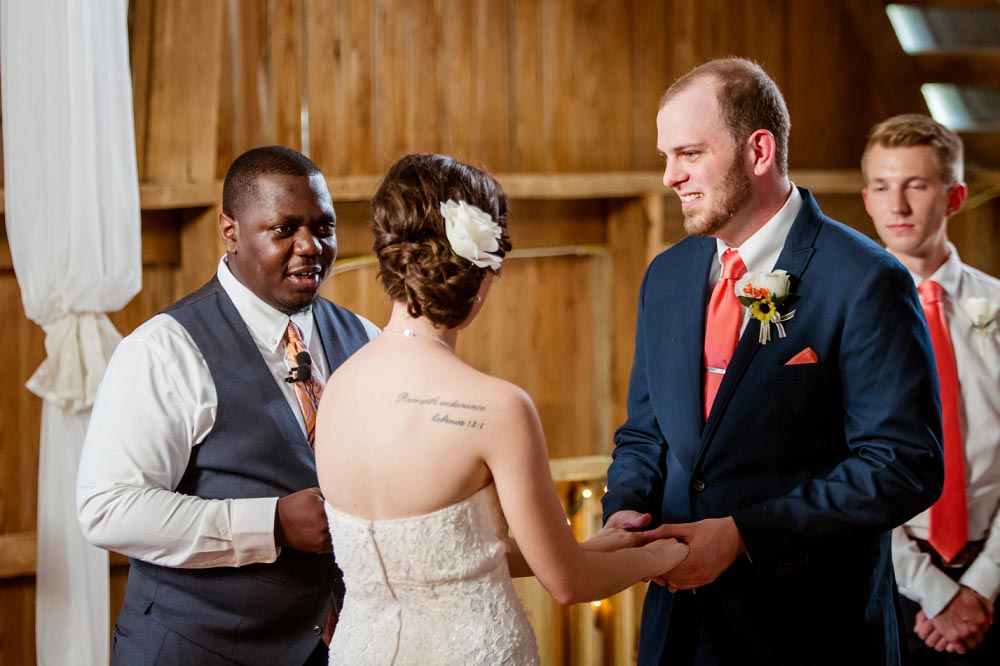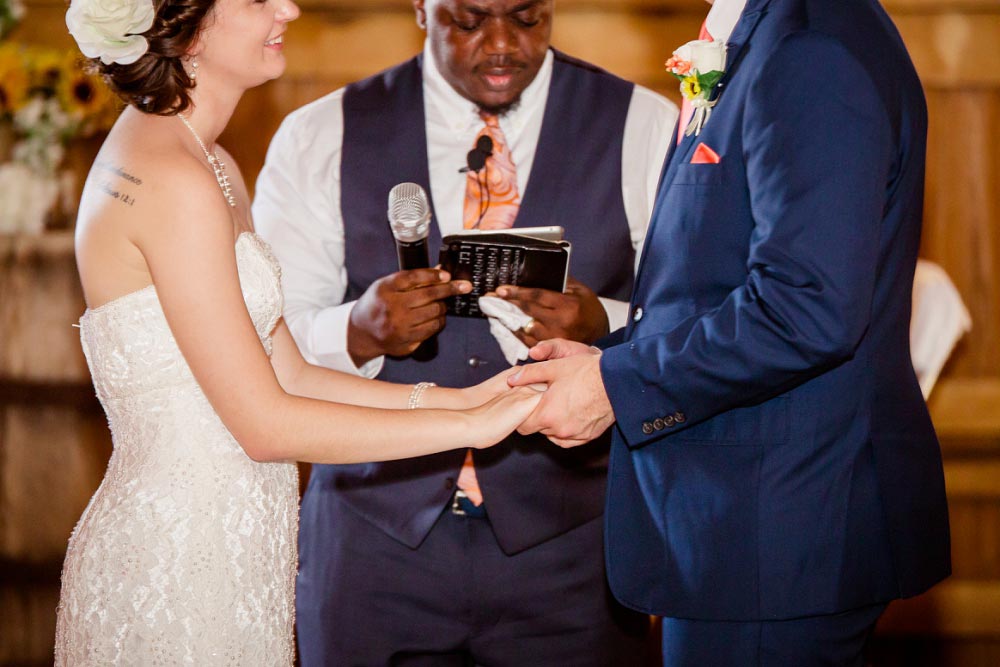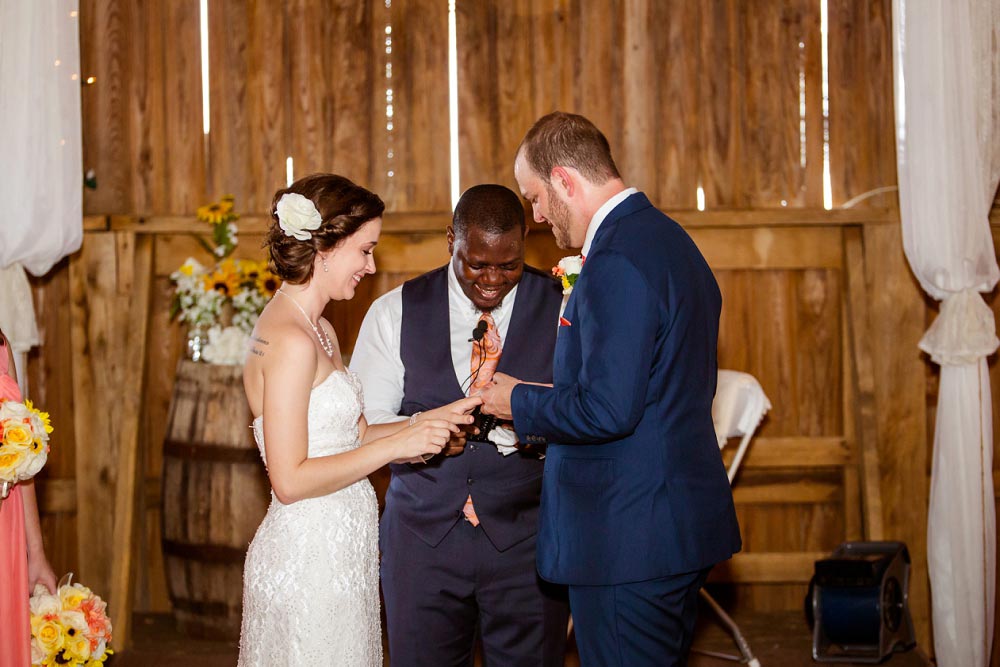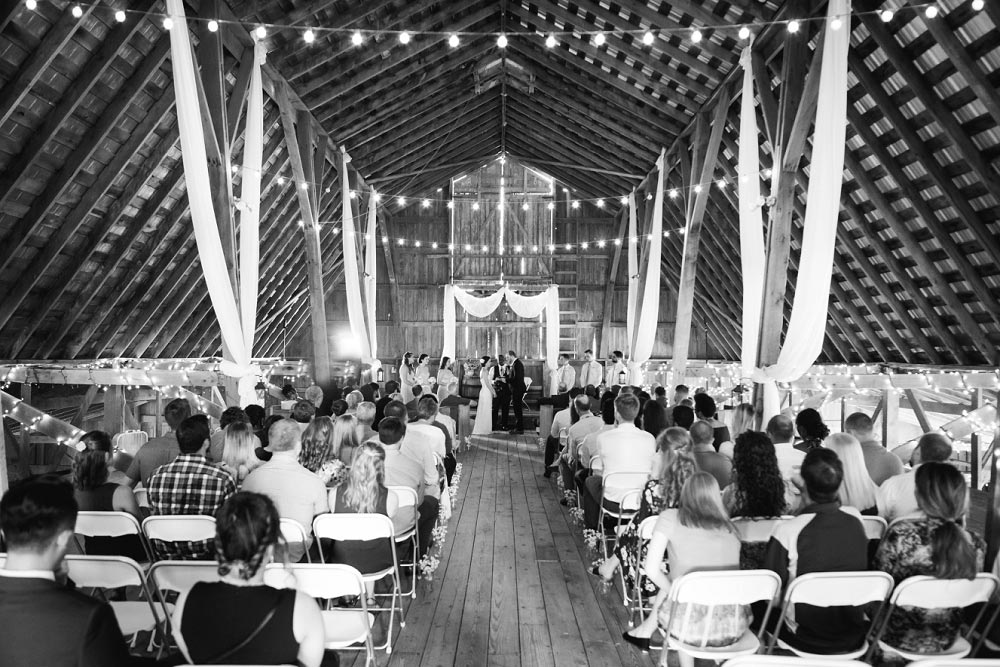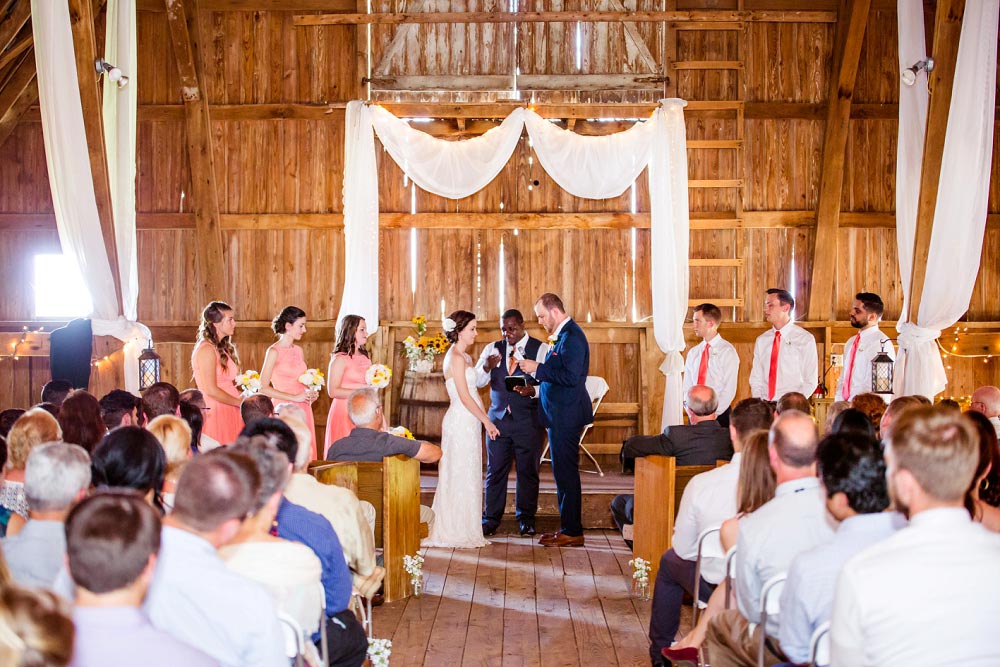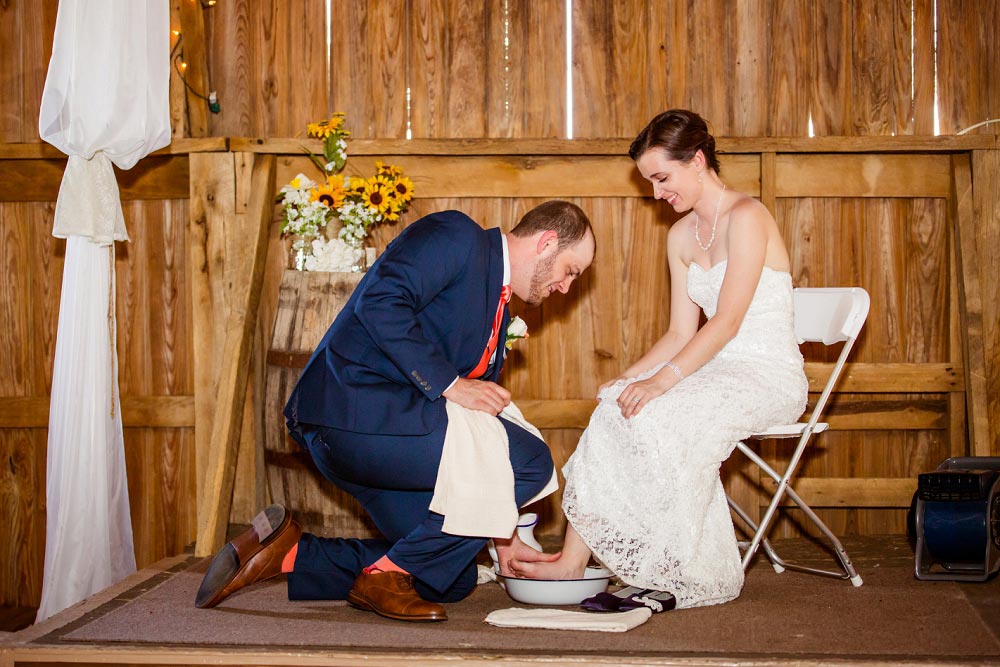 Alex and Kara washed each other's feet during their ceremony. Jesus also washed His disciples' feet as an example of love and being a servant of all in John 13:1-17. For Alex and Kara it was a symbol of putting the other first, love and devotion.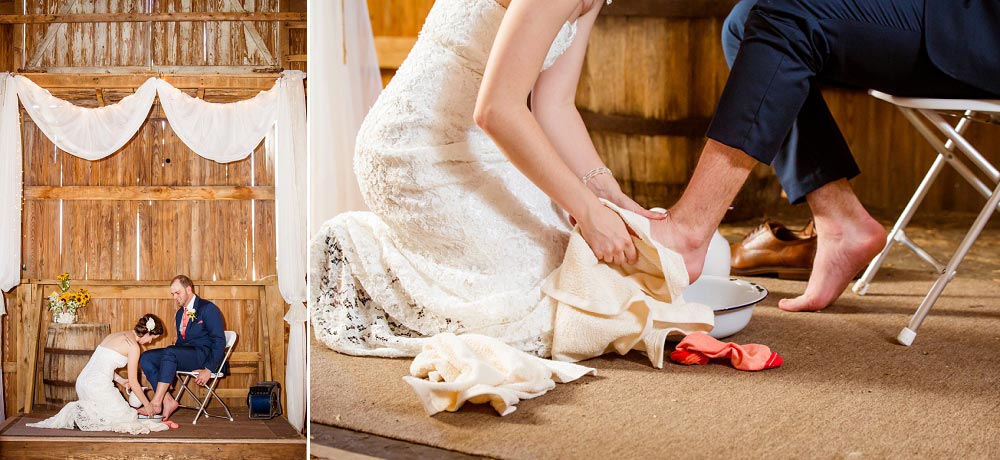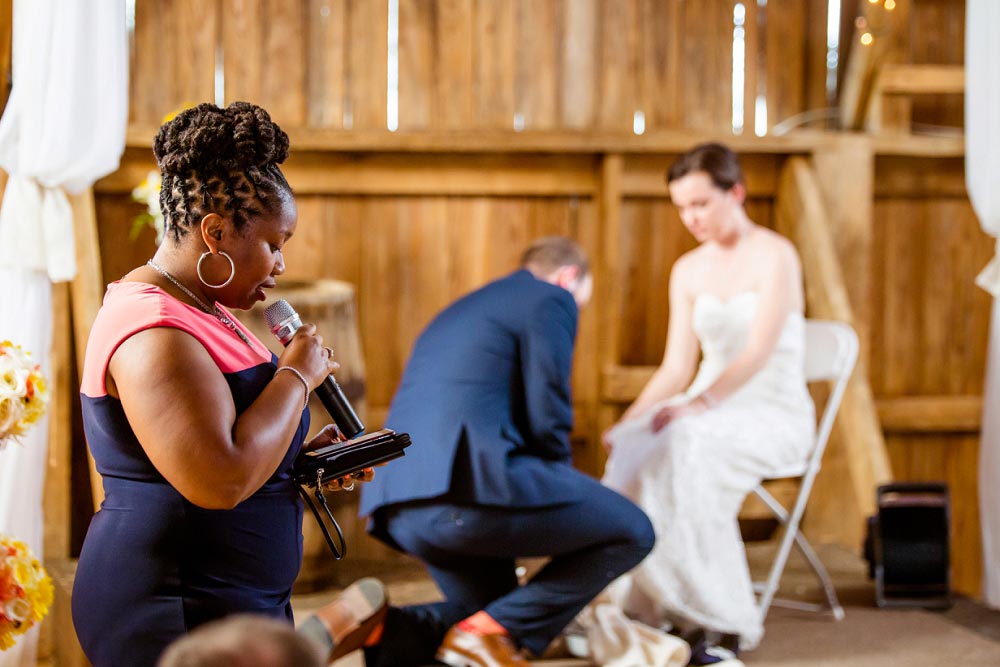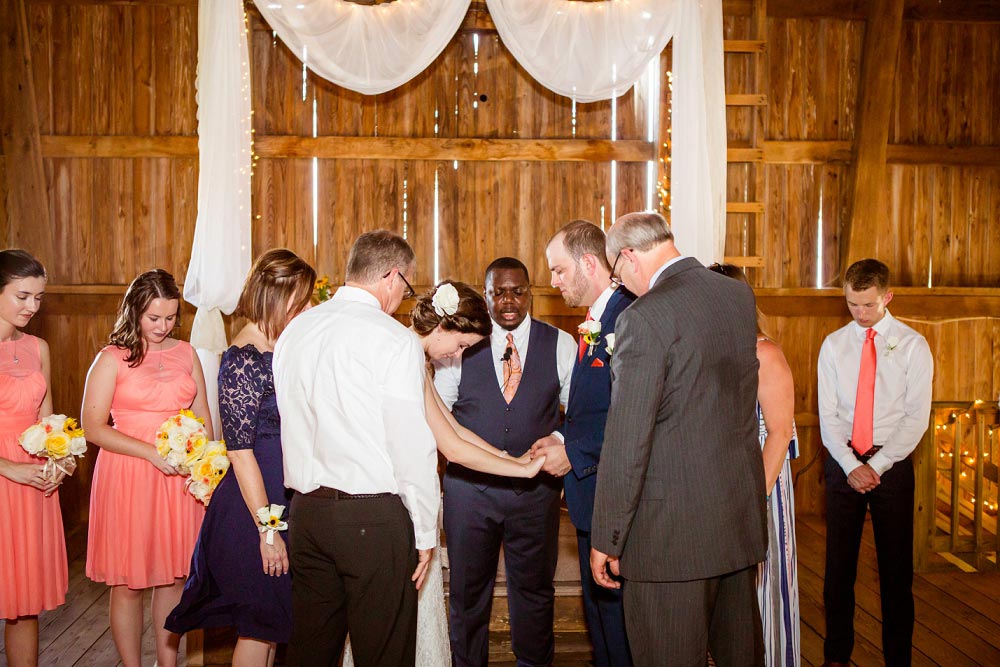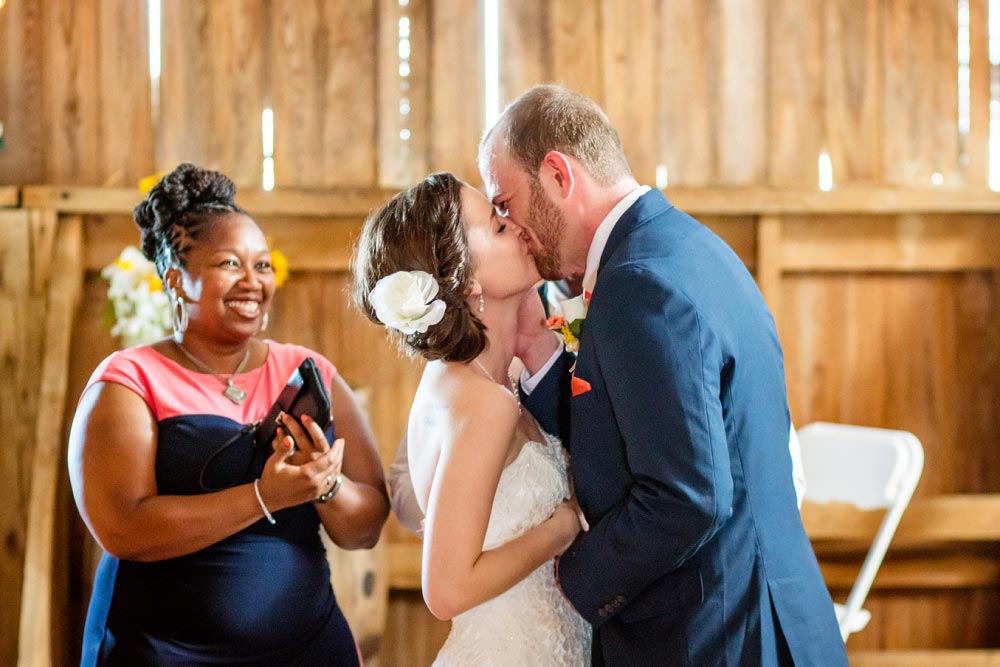 Congratulations Mr. & Mrs. Pilkinton!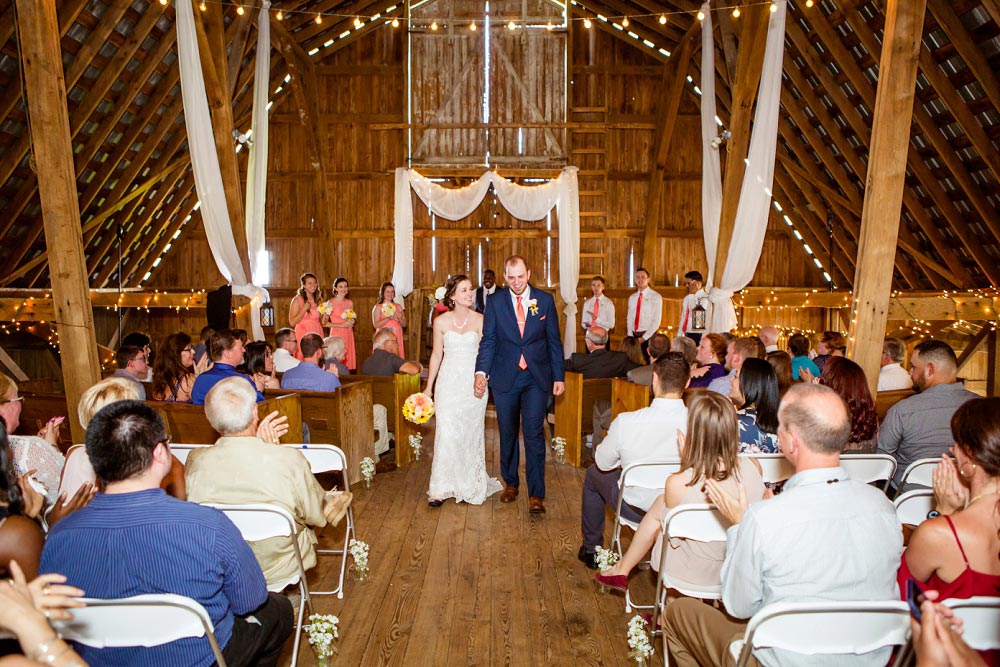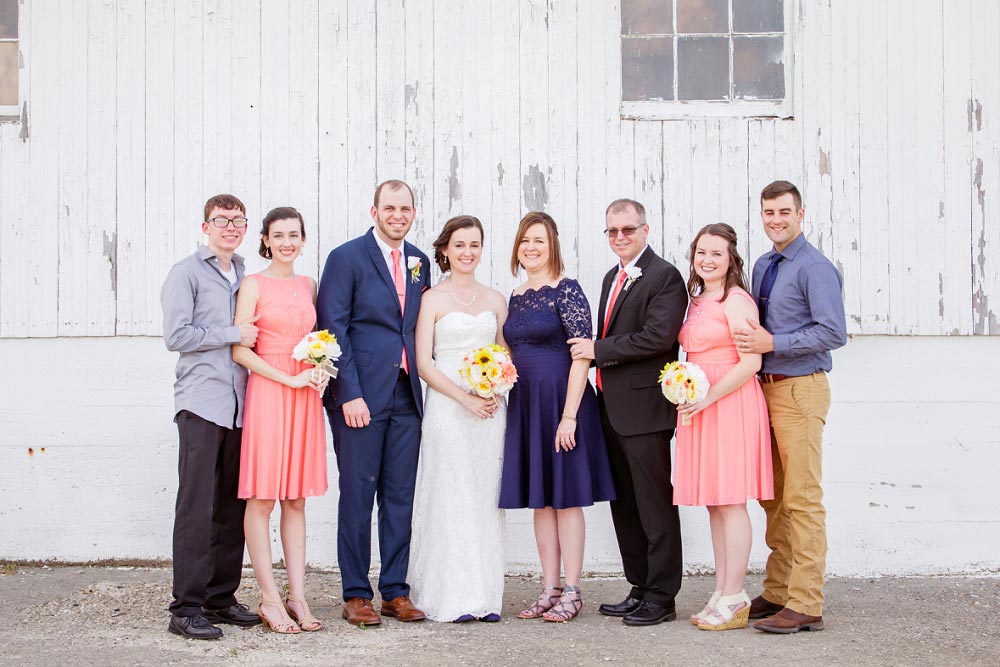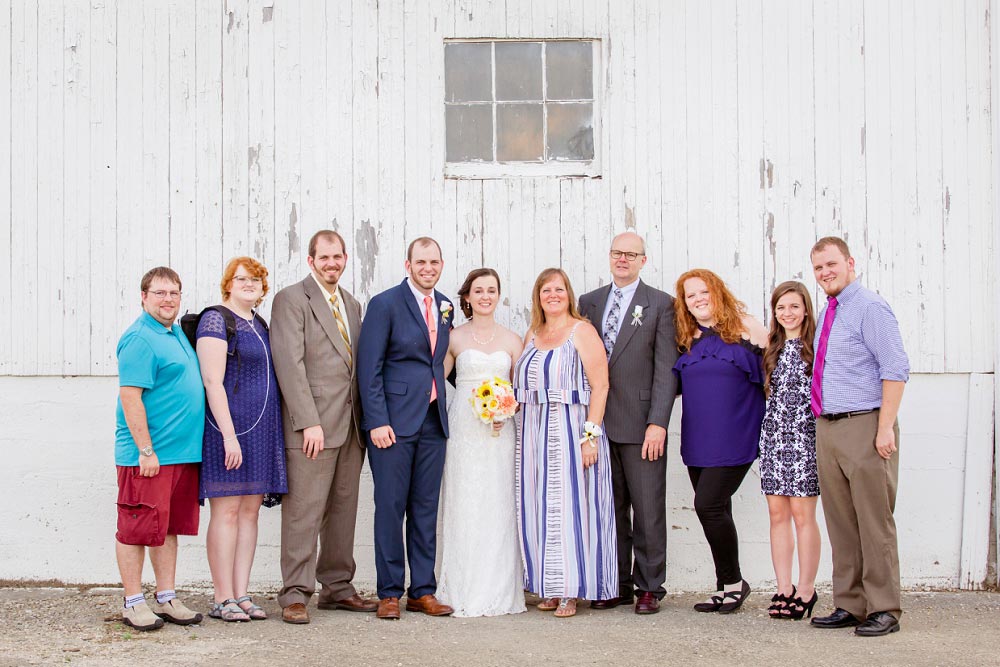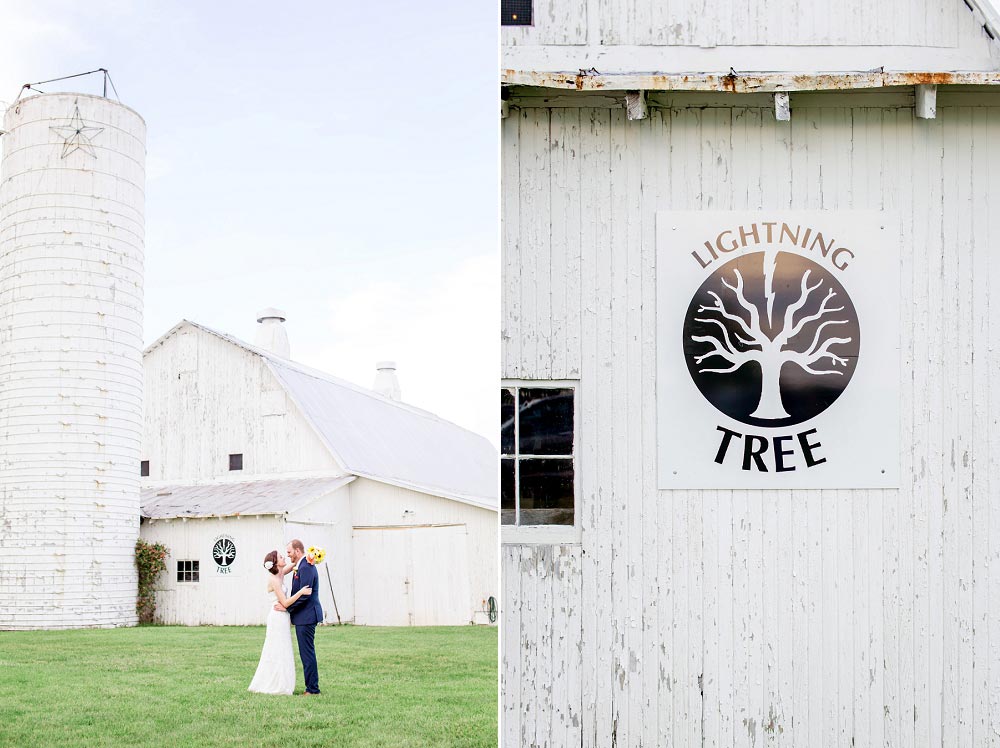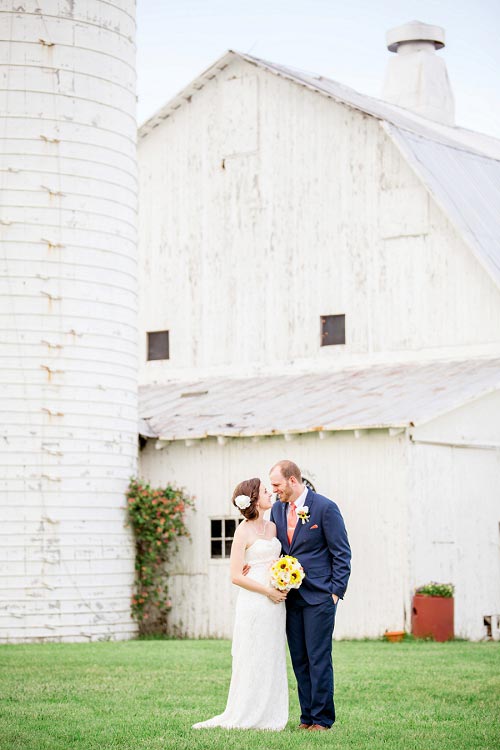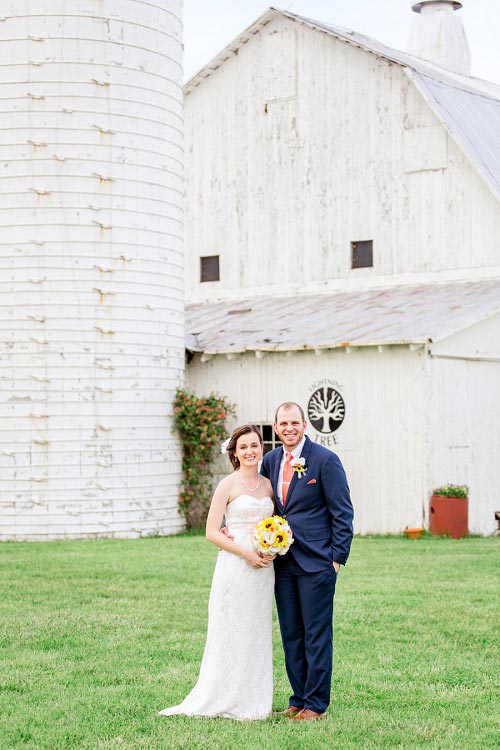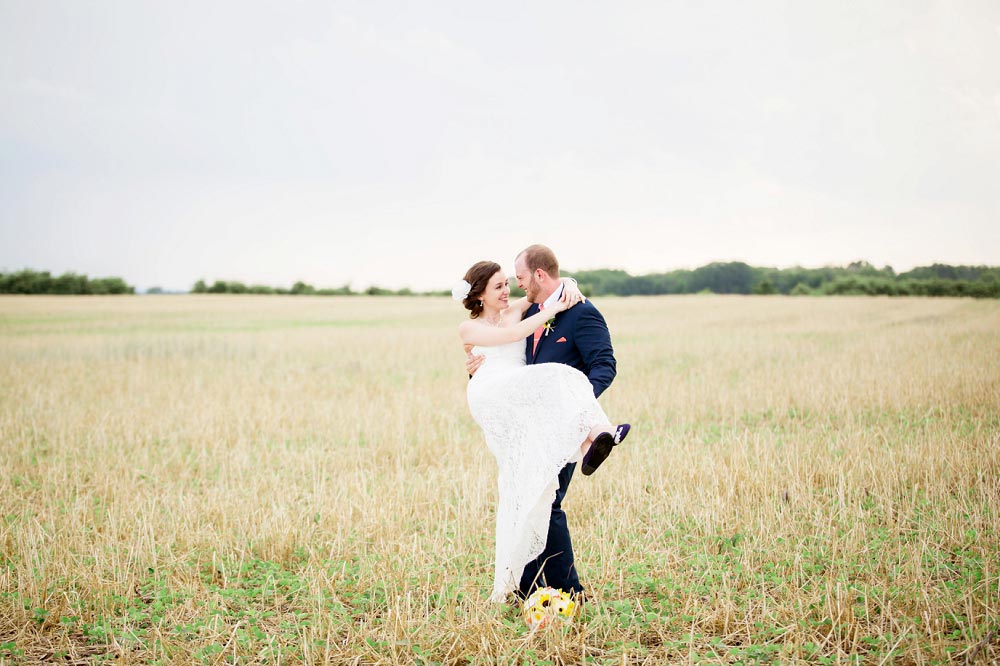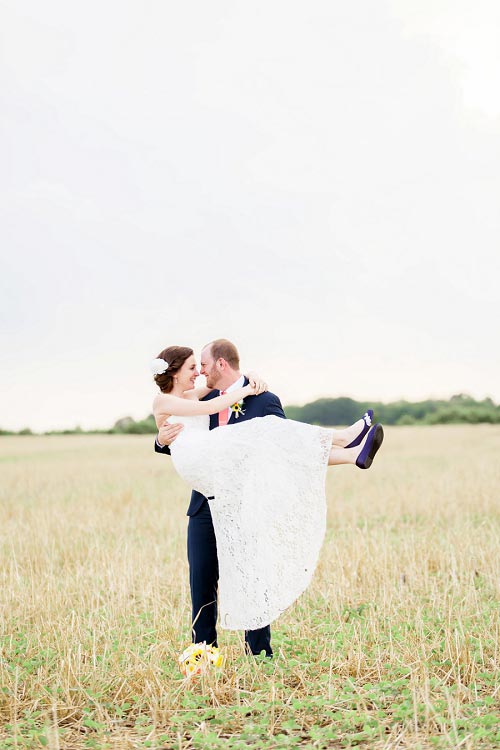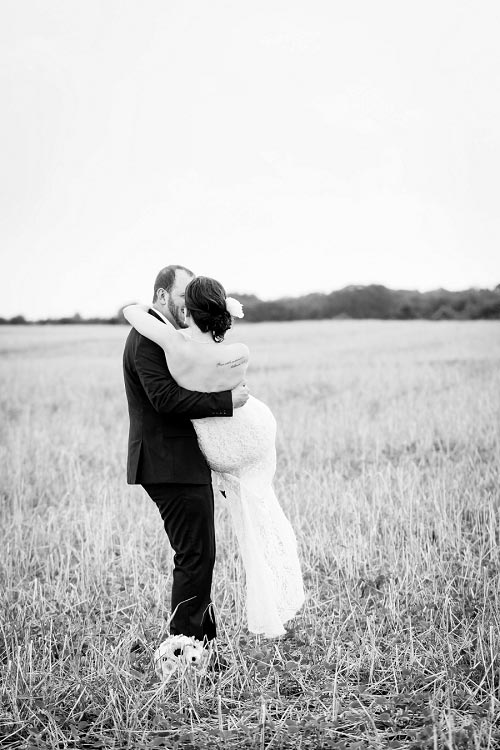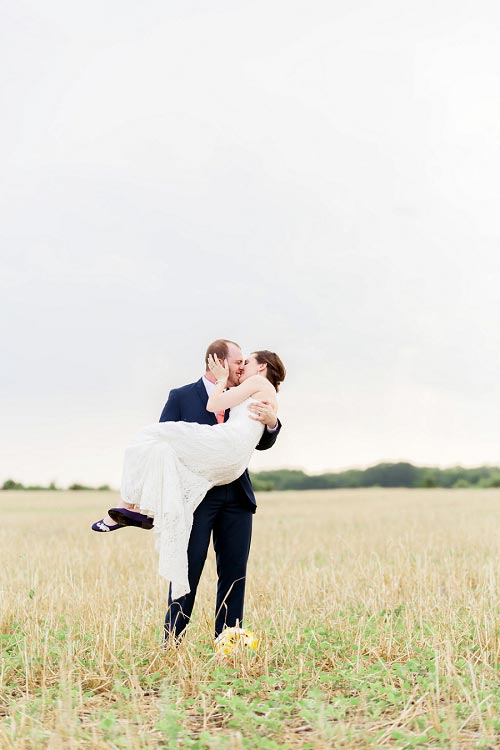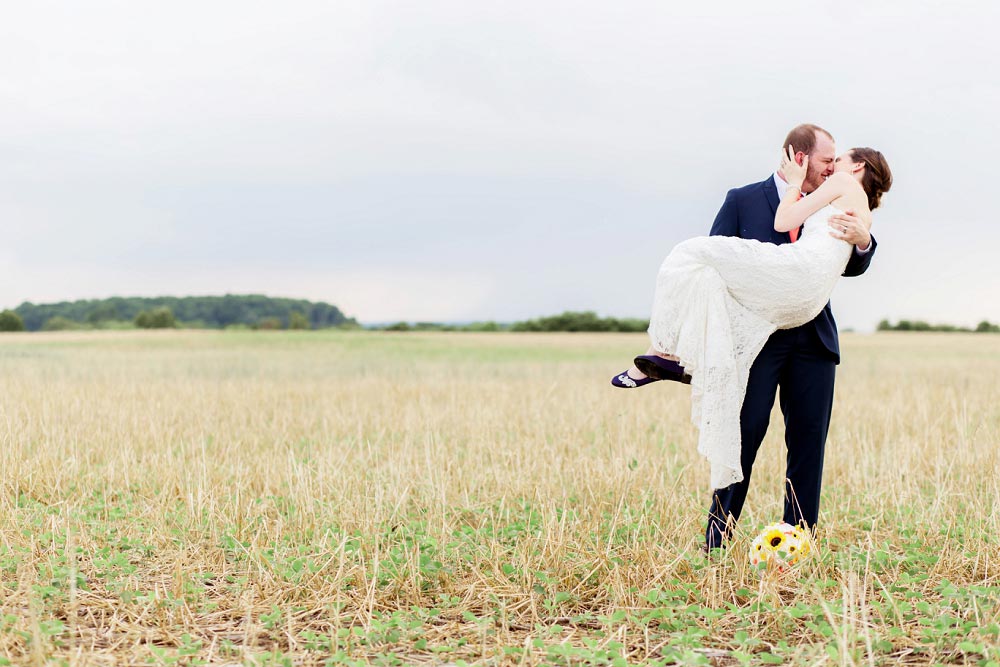 Kara's friends have passed the & symbol pictured below from wedding to wedding. It's been painted a different color for each wedding and Kara had to carry on the tradition!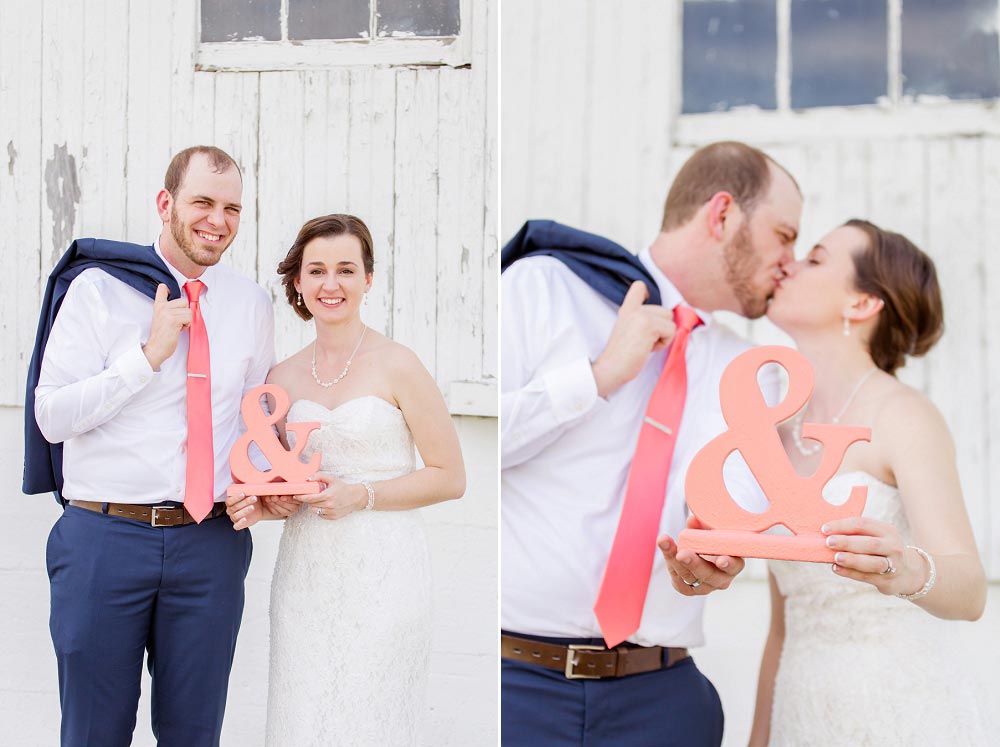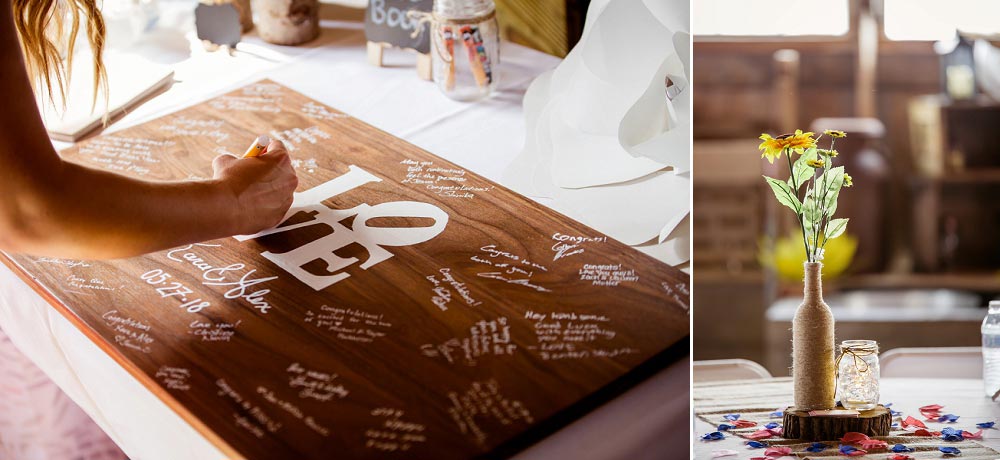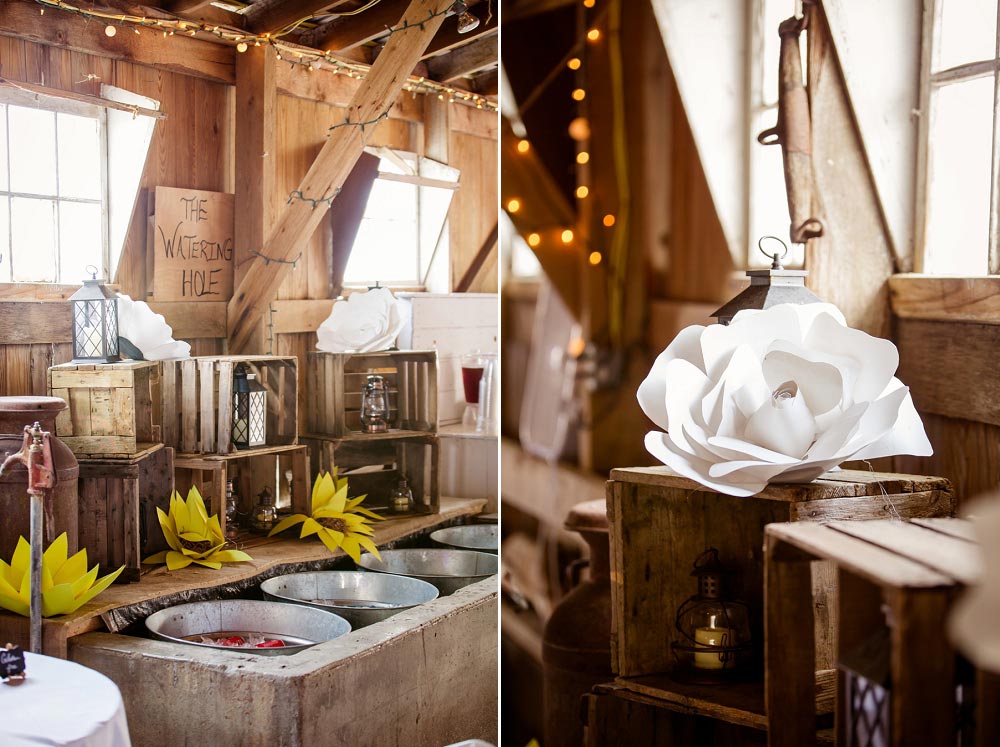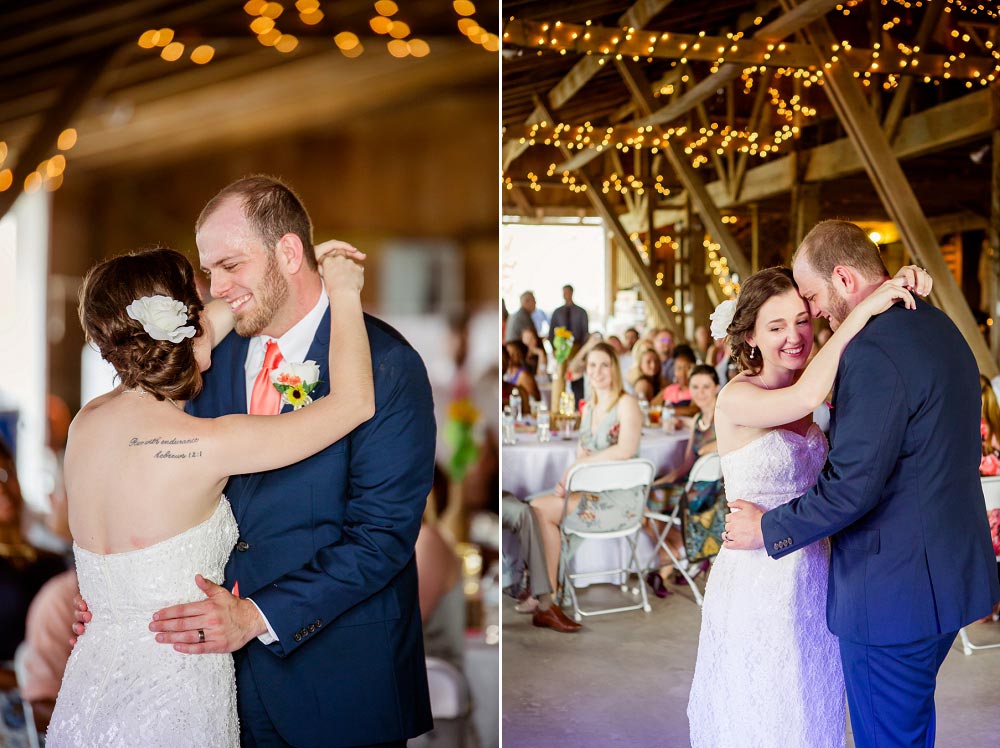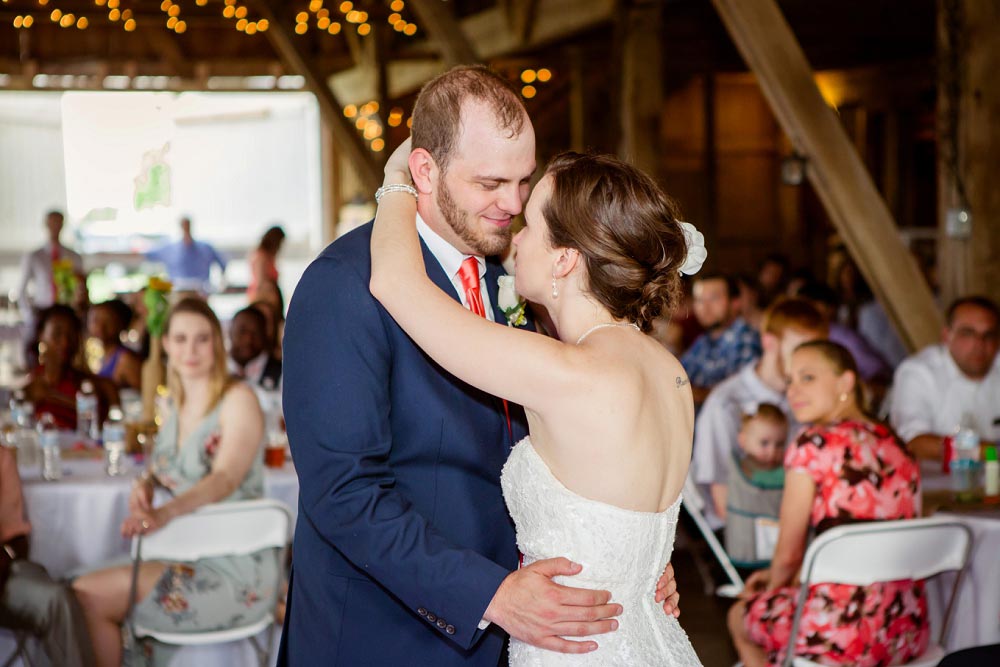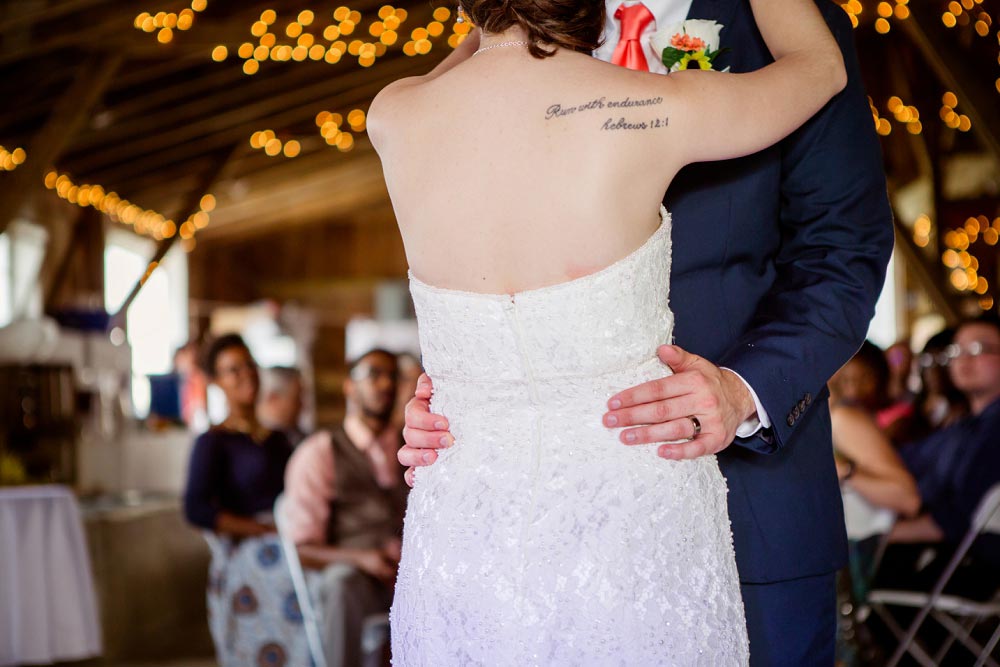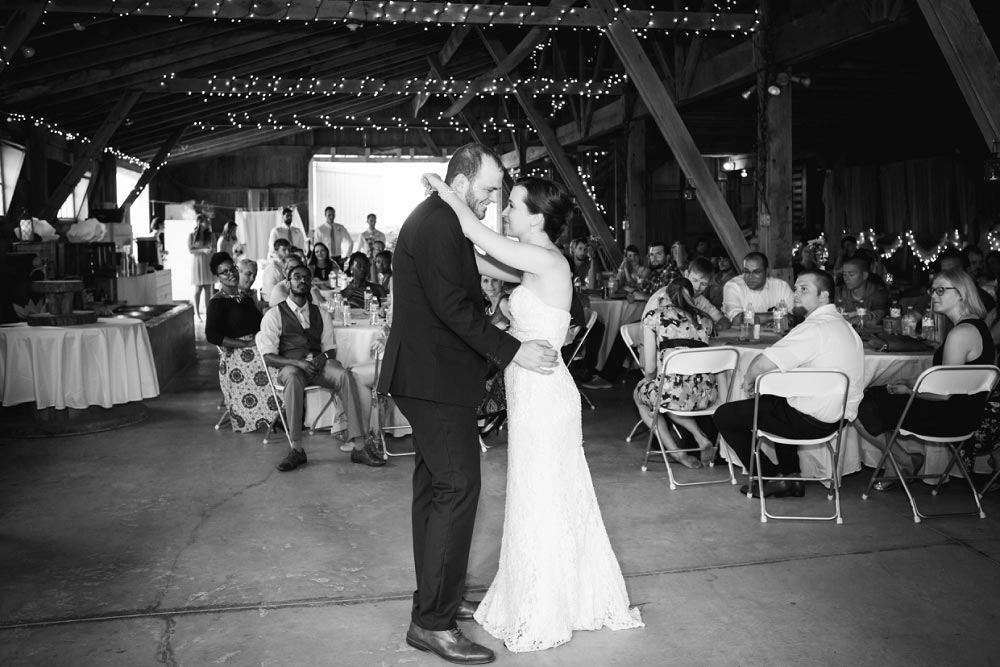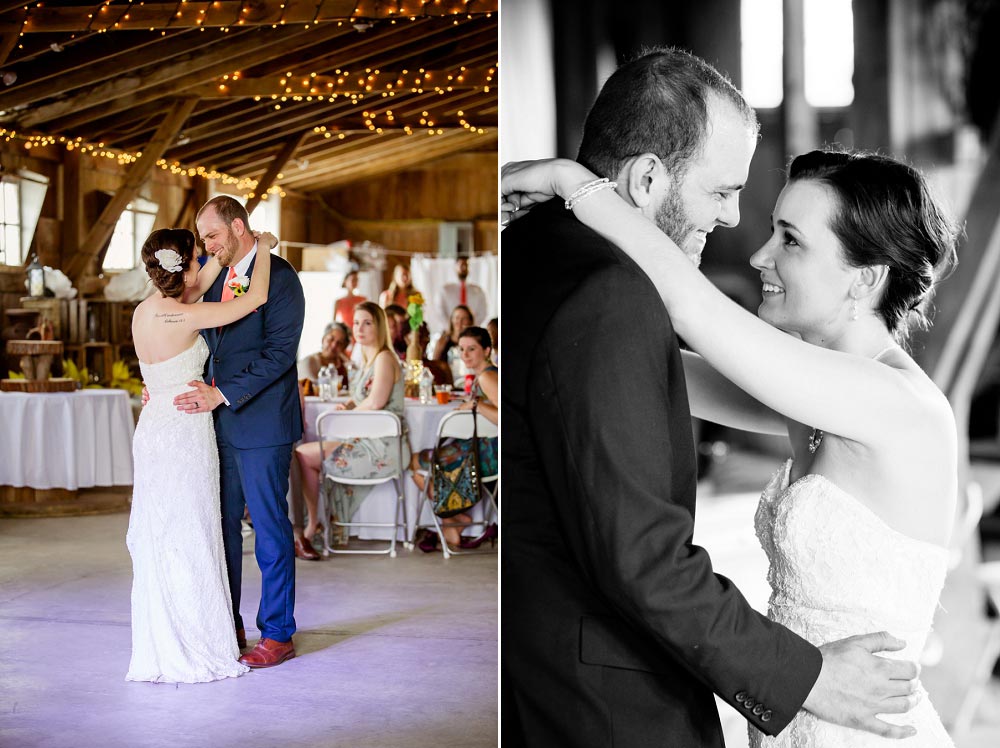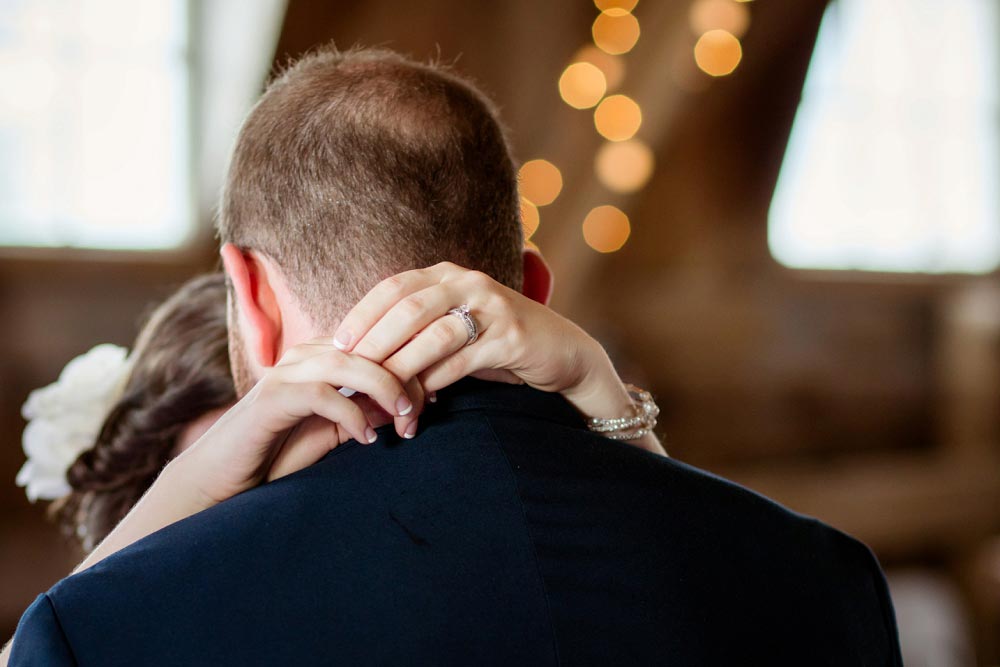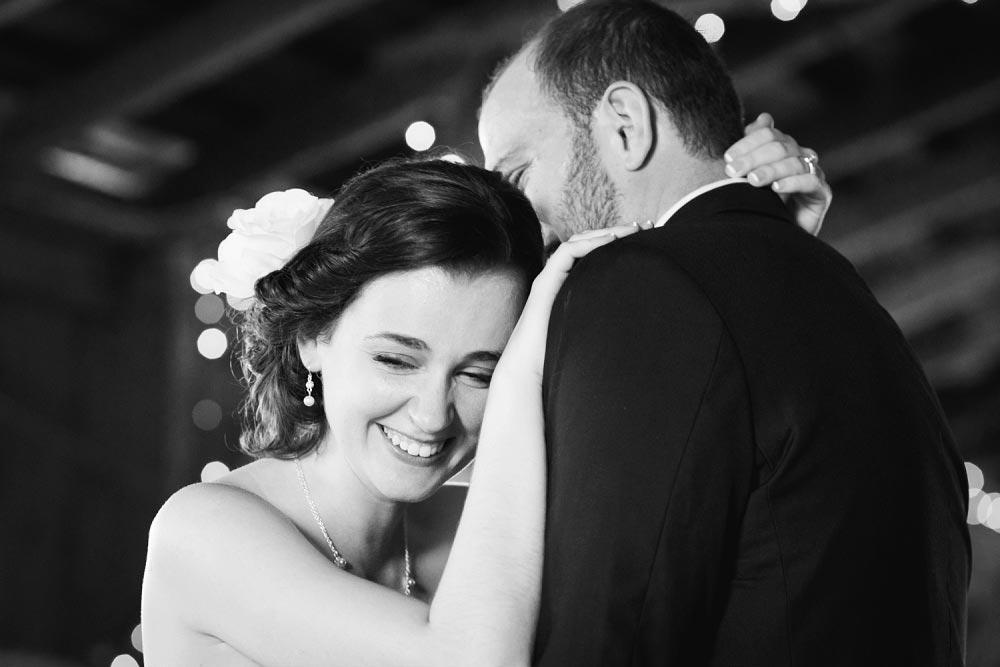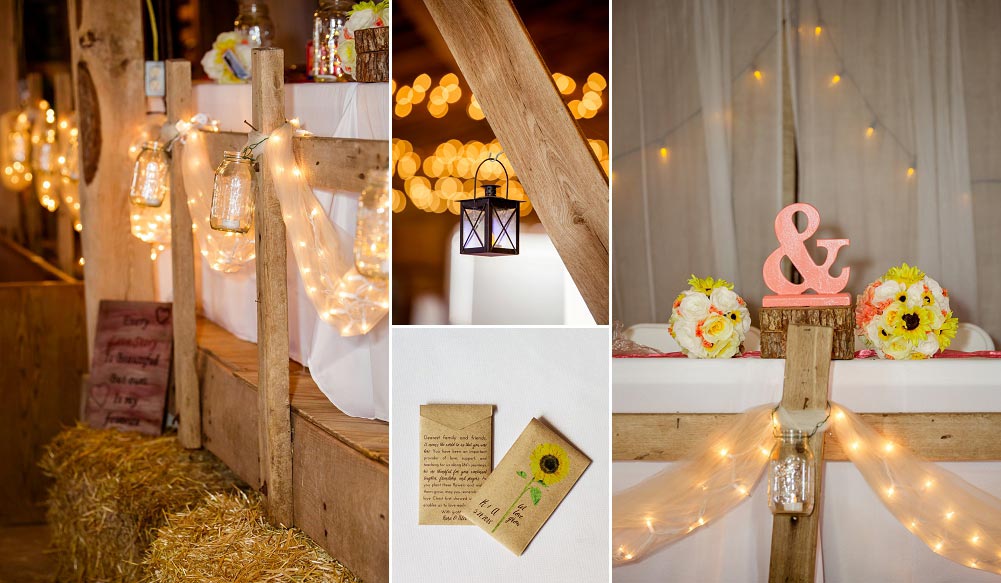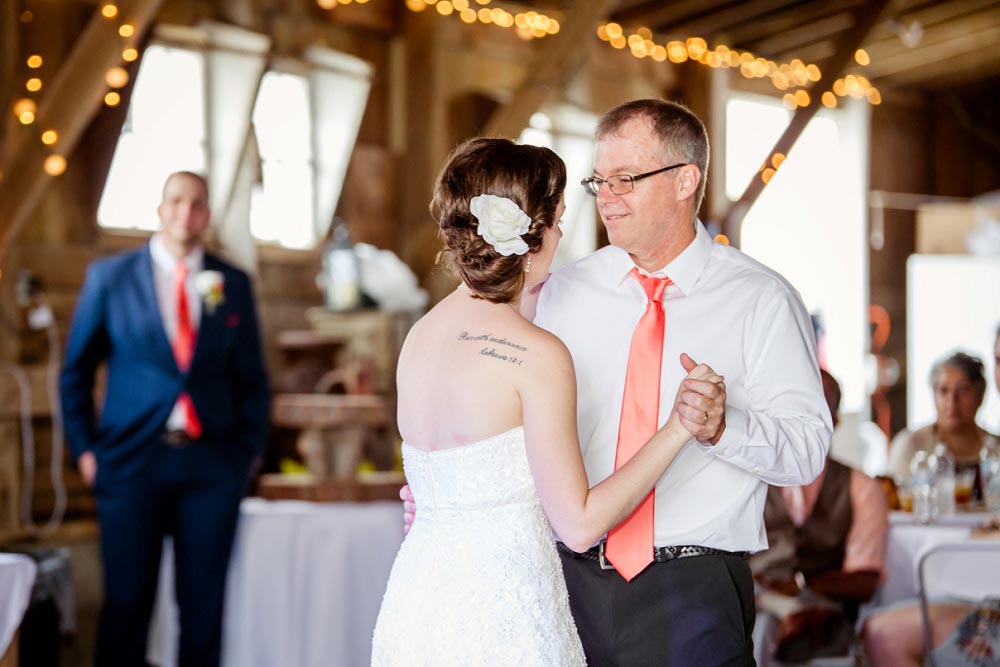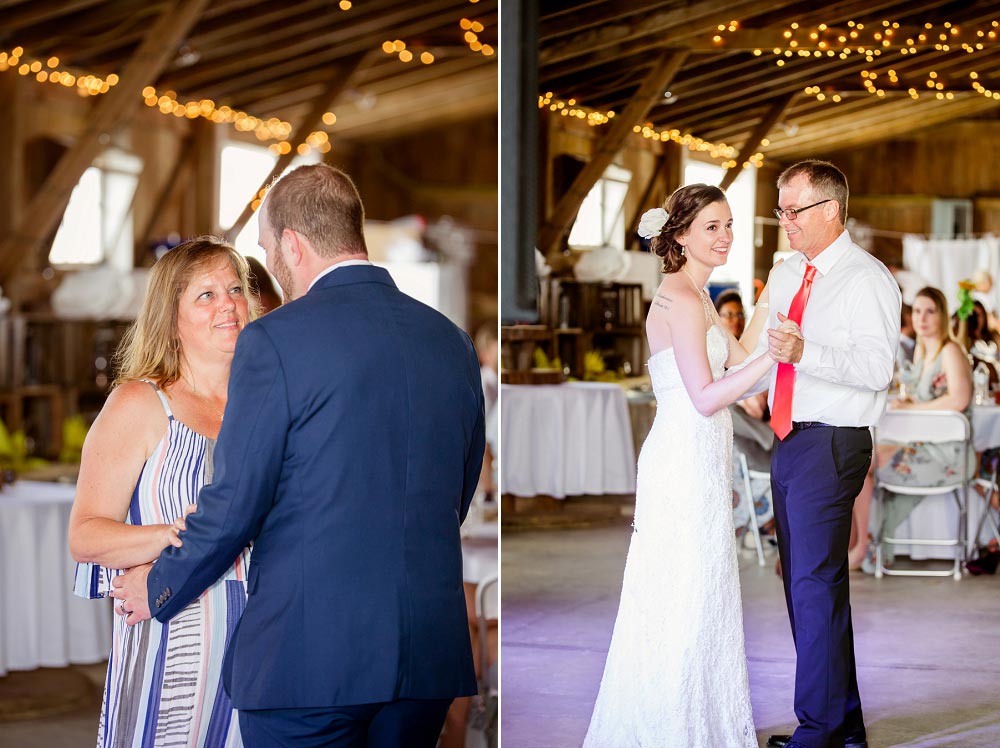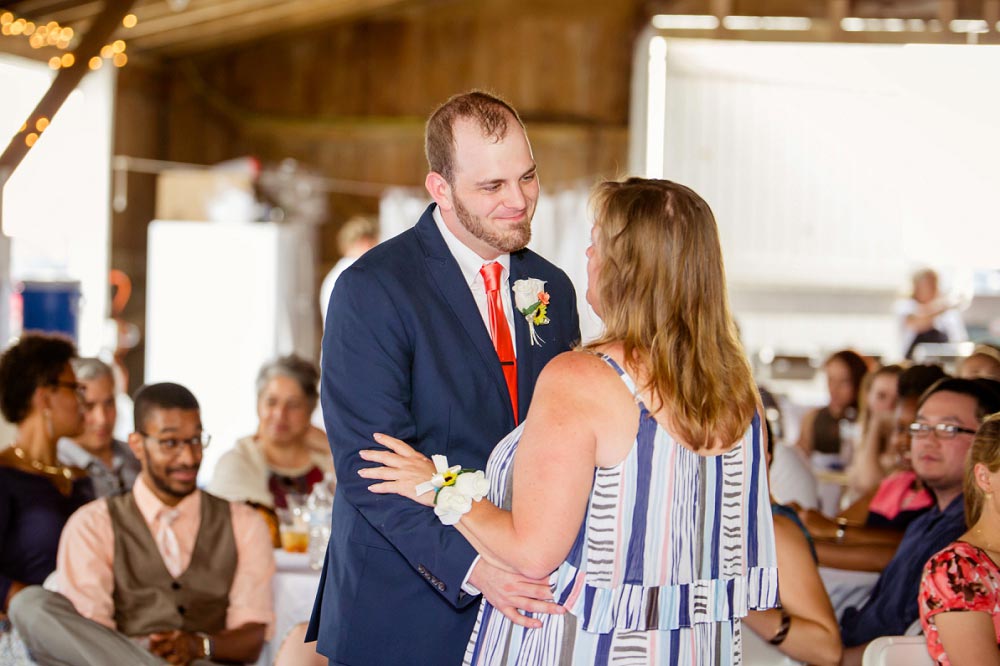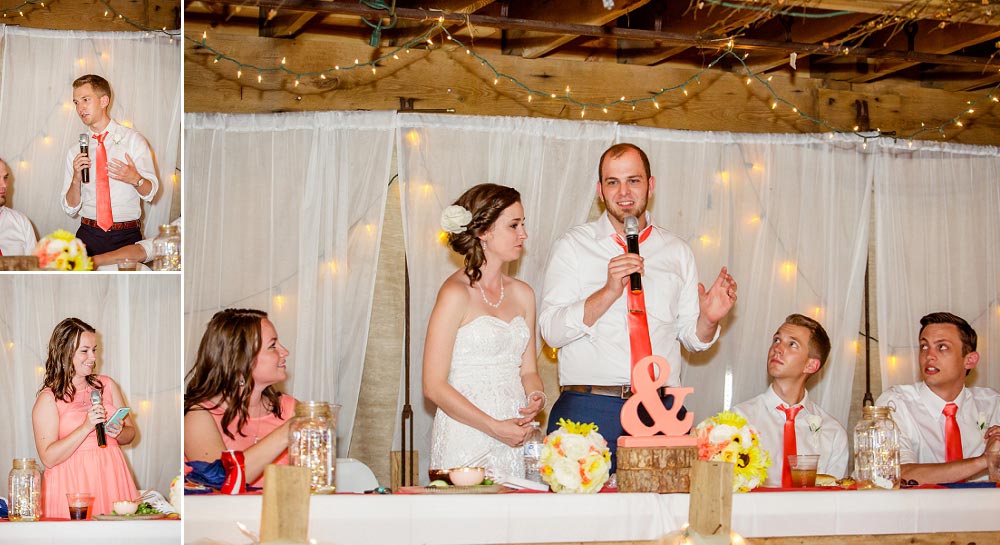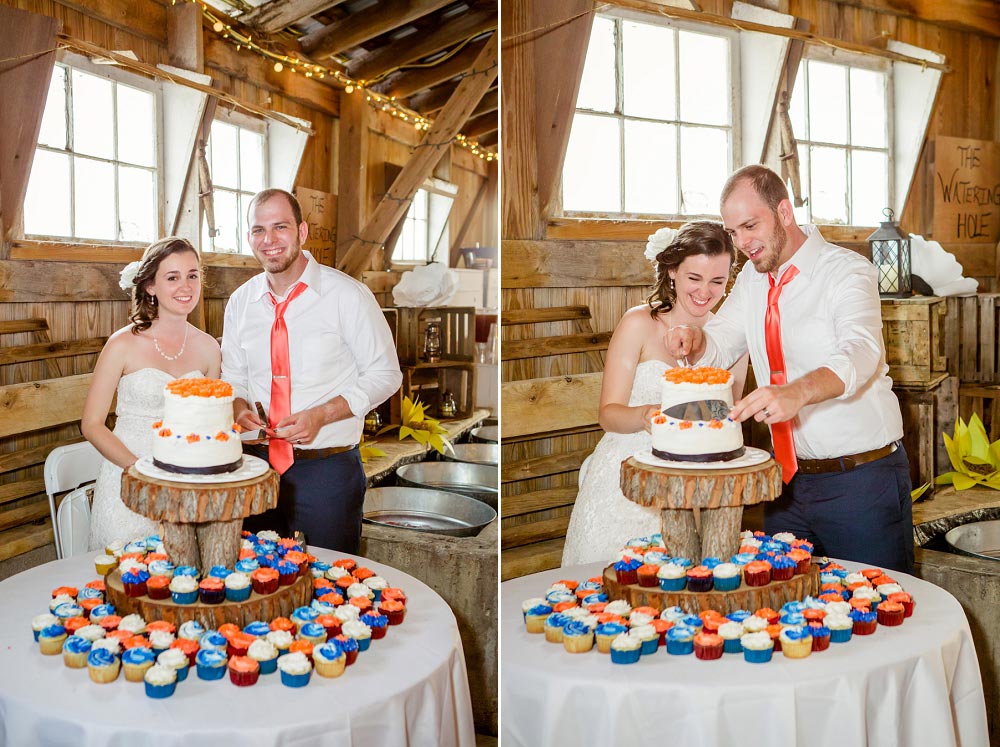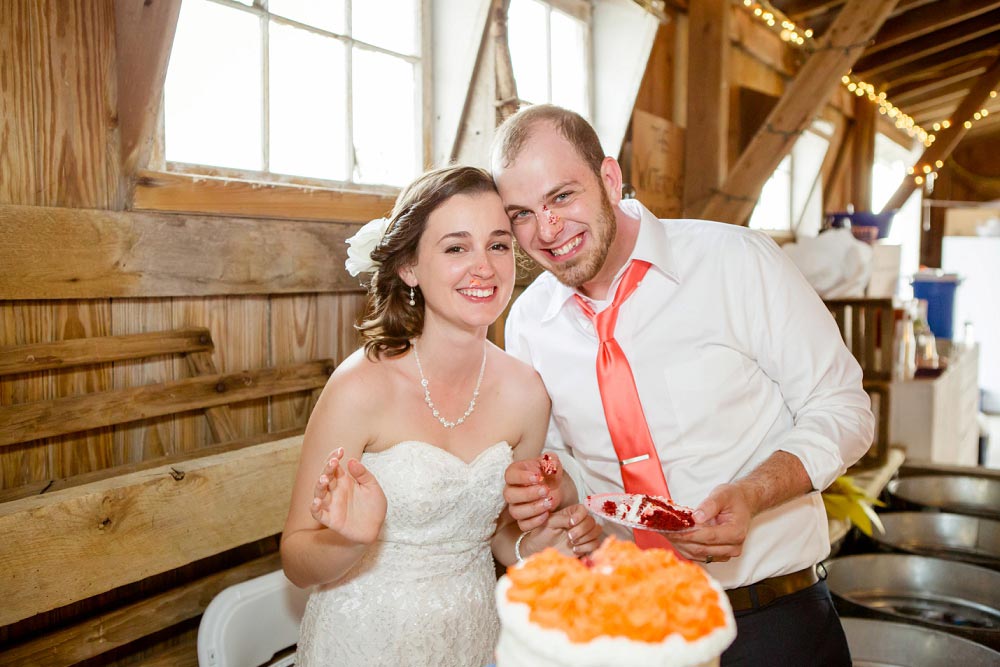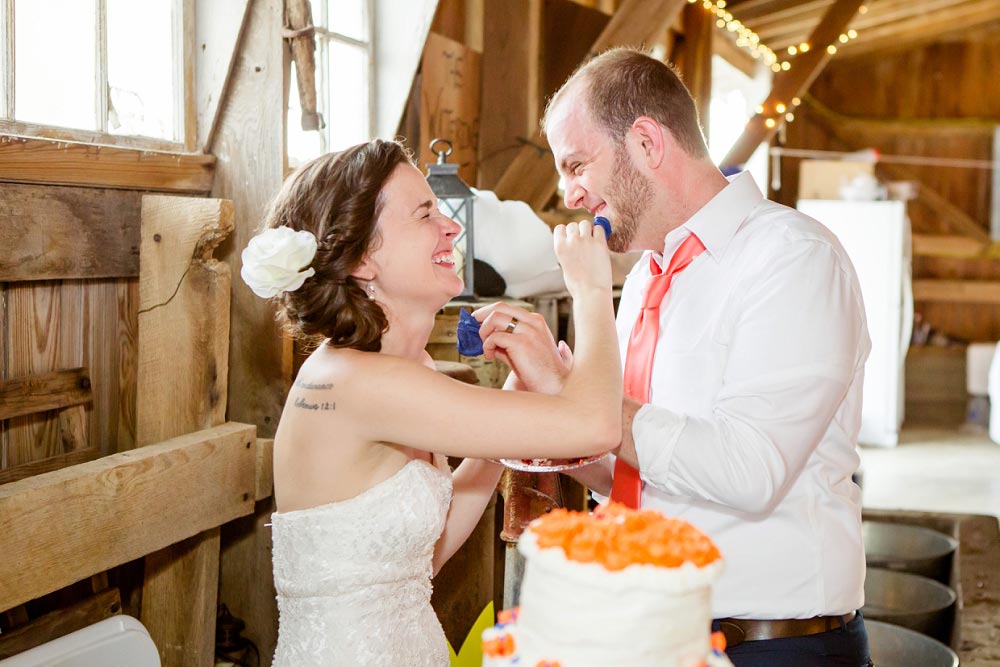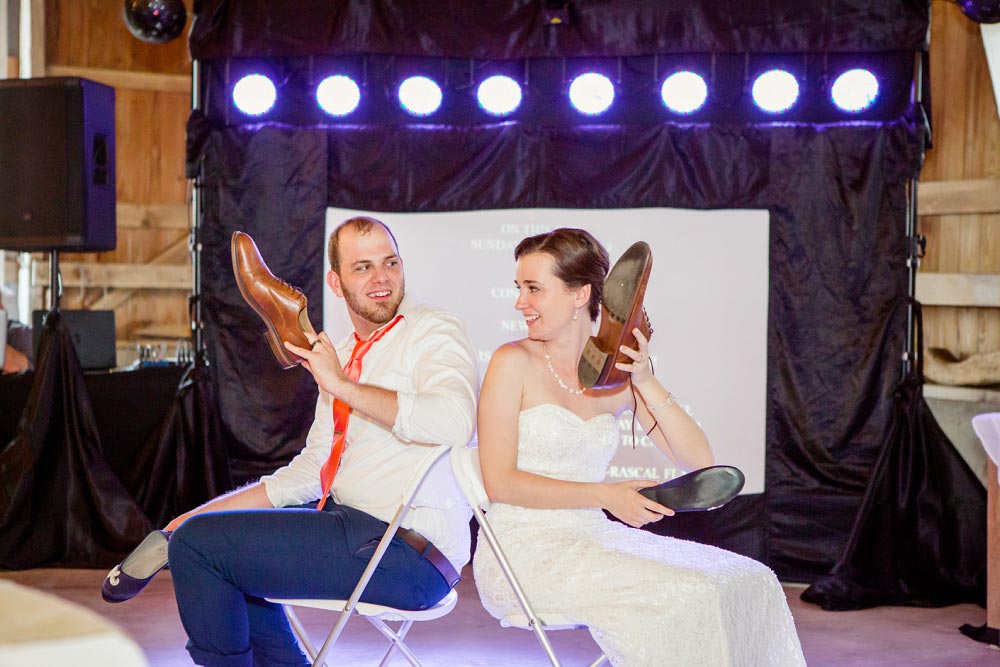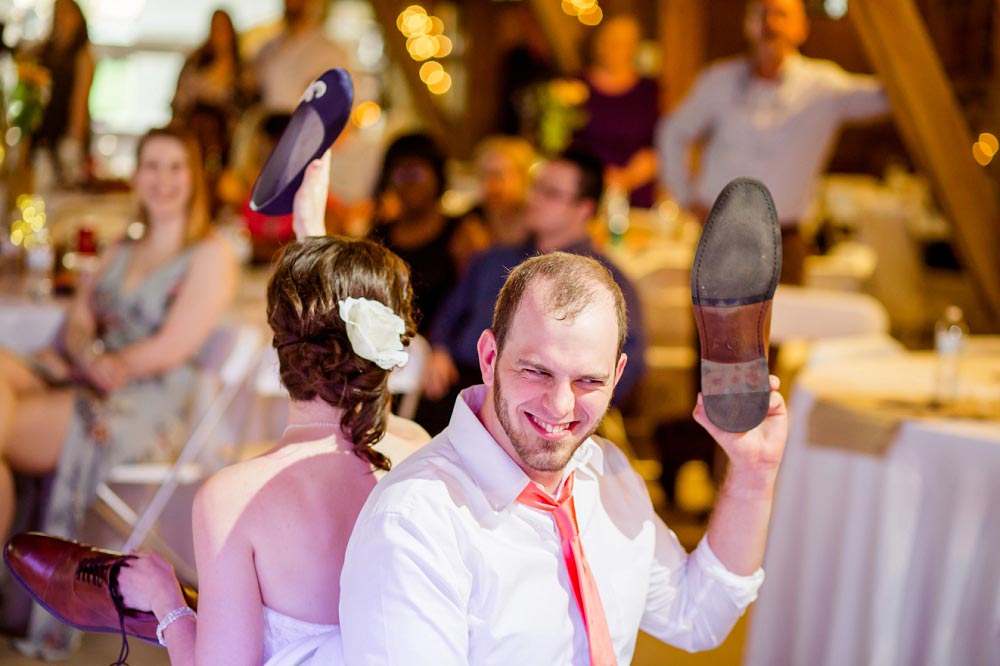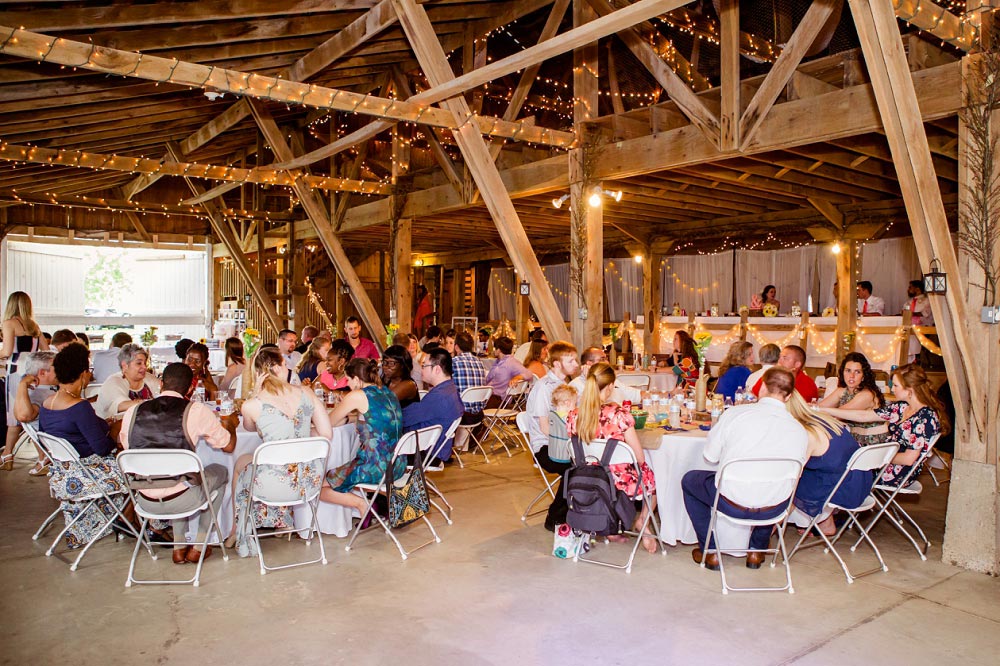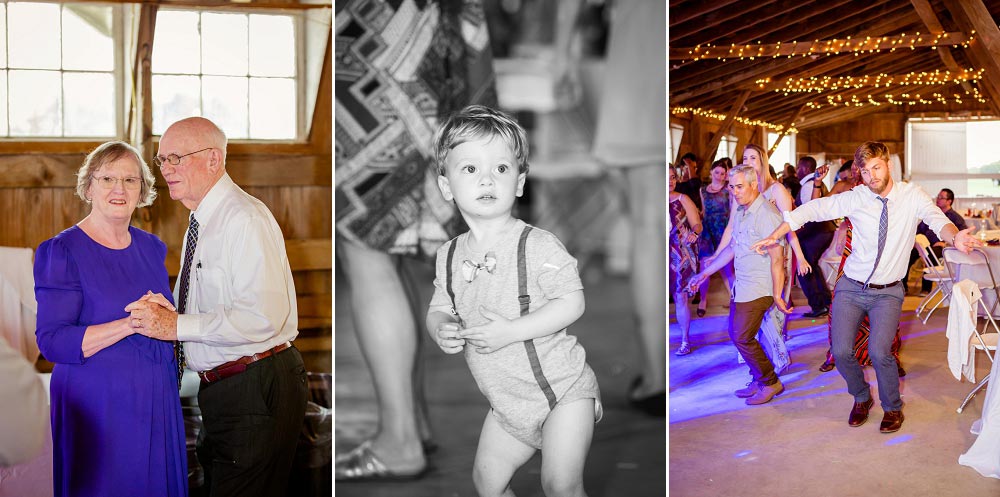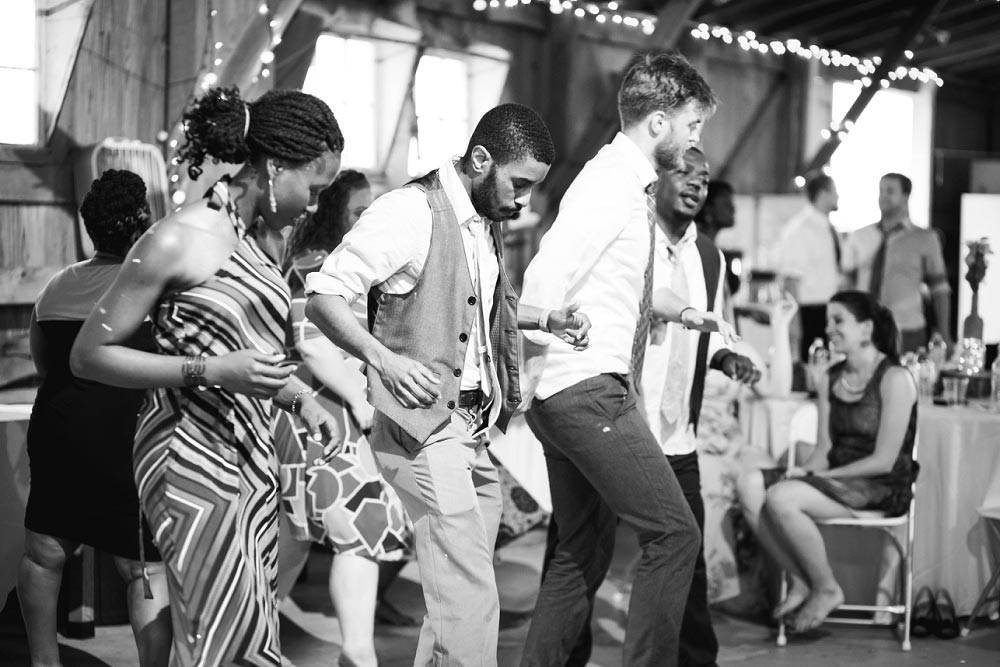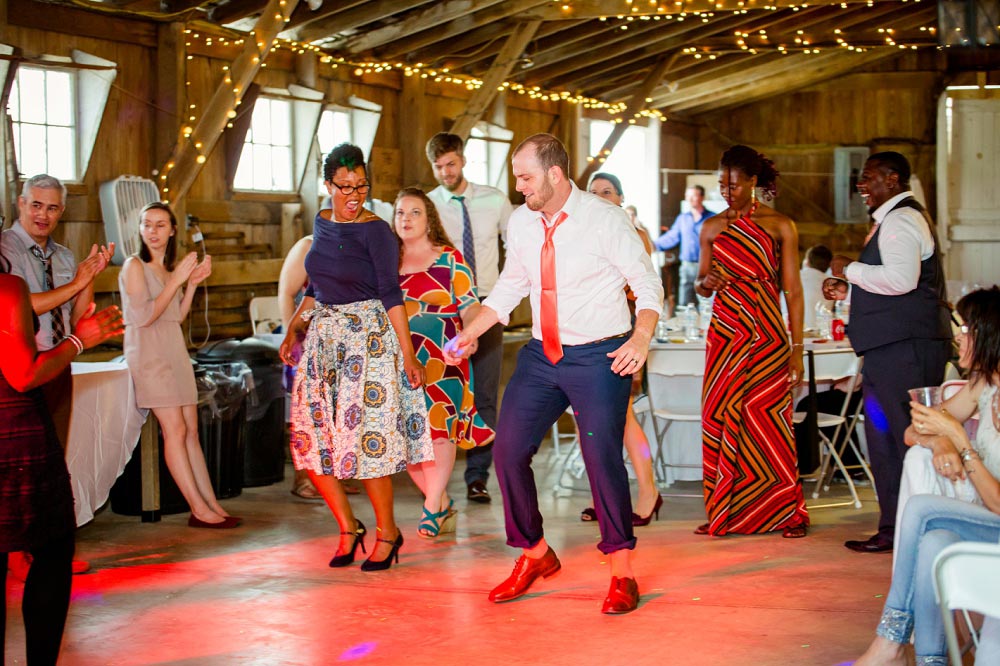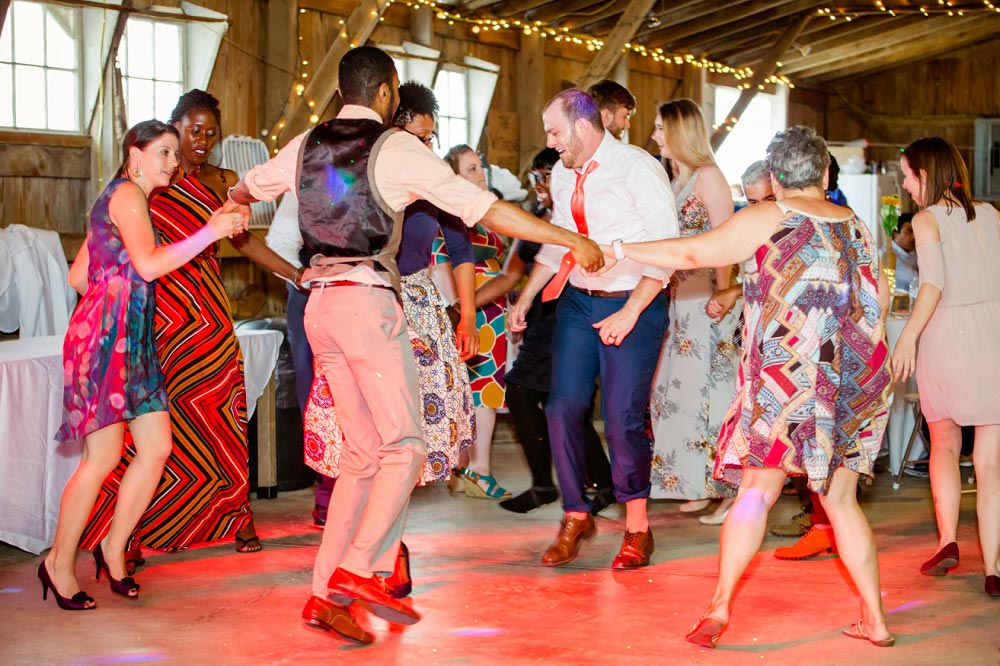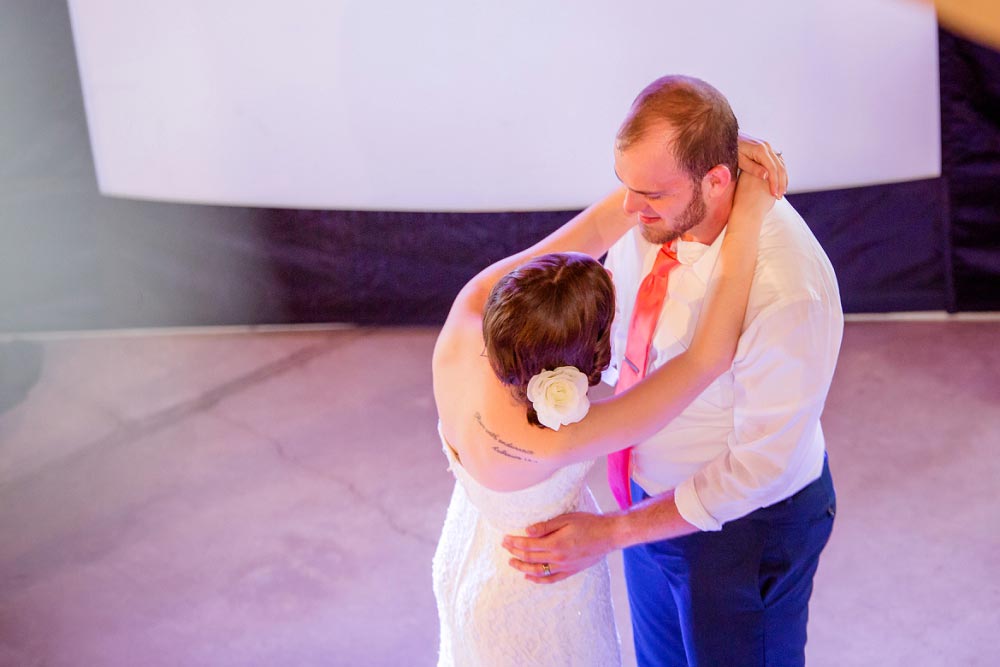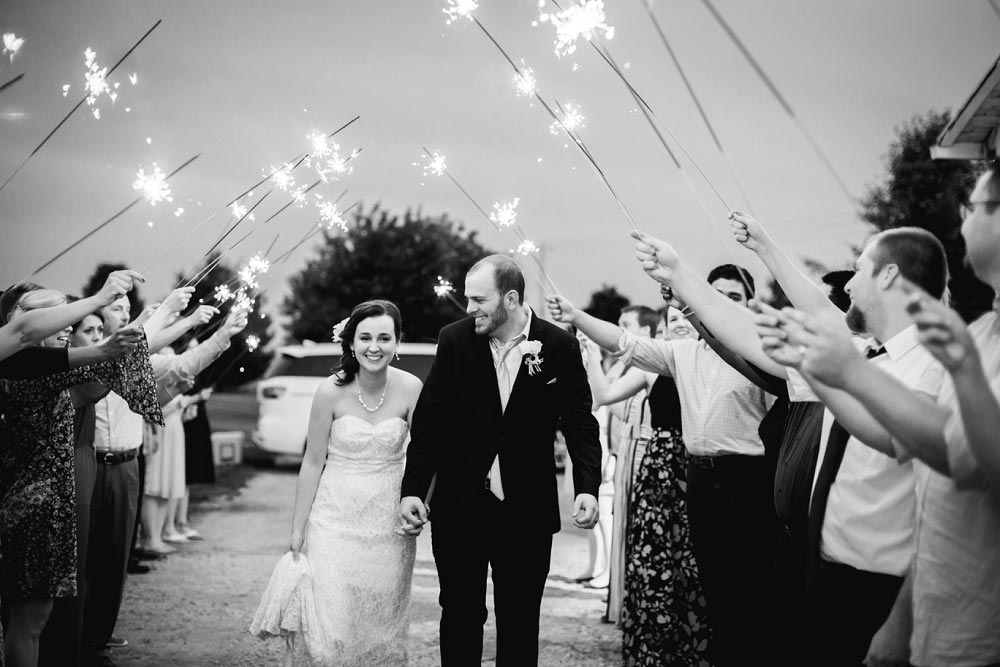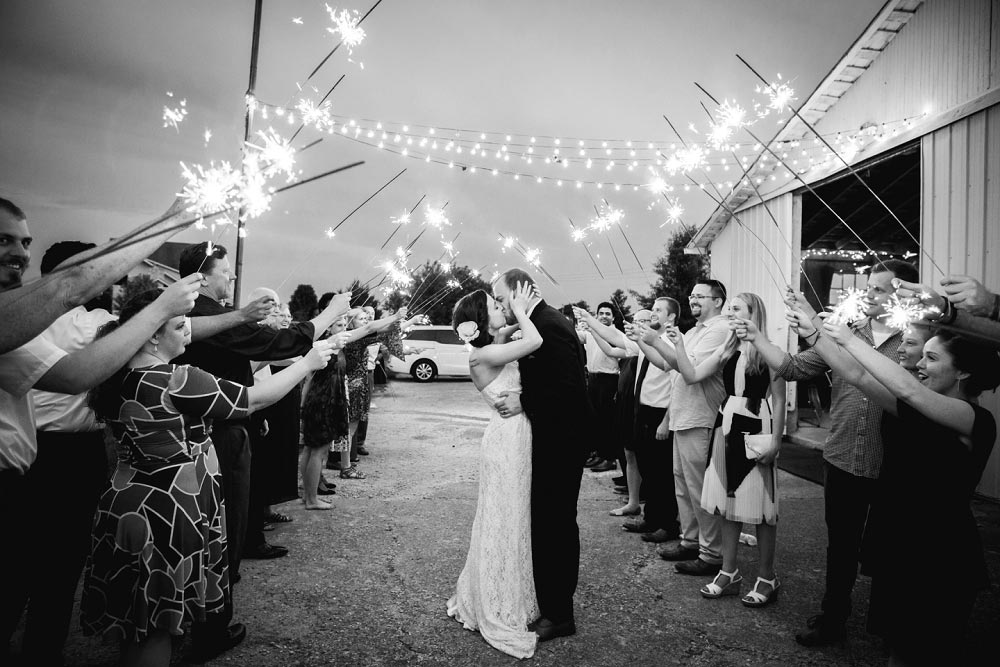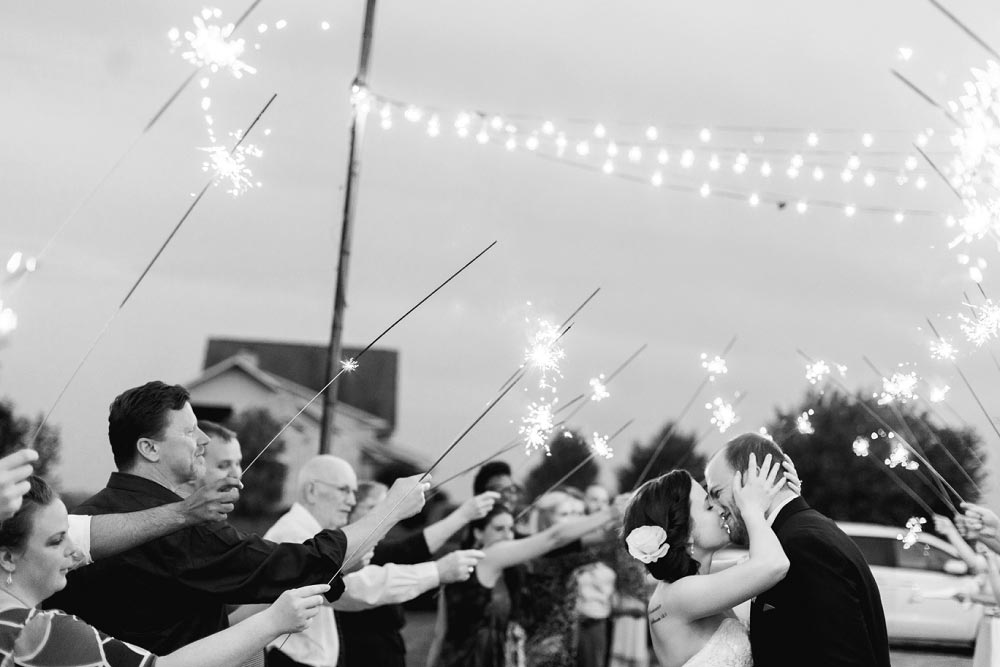 Thank you to Andrew Weber of Andrew E. Weber Photography for second shooting Alex and Kara's wedding with me.