Thaddeus & Cherie's Wedding, Plain City Ohio
Thad and Cherie's May wedding day was filled with smiles and beauty. Seriously, I'm not sure I've ever seen a bride smile as much as Cherie! Here's the story of their day in pictures…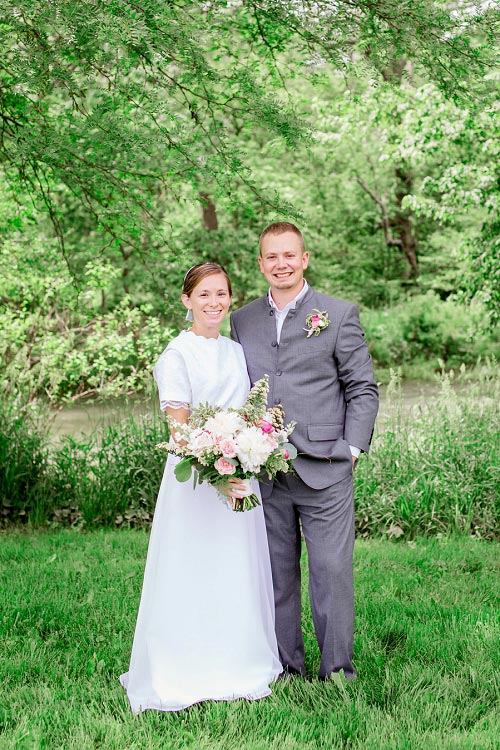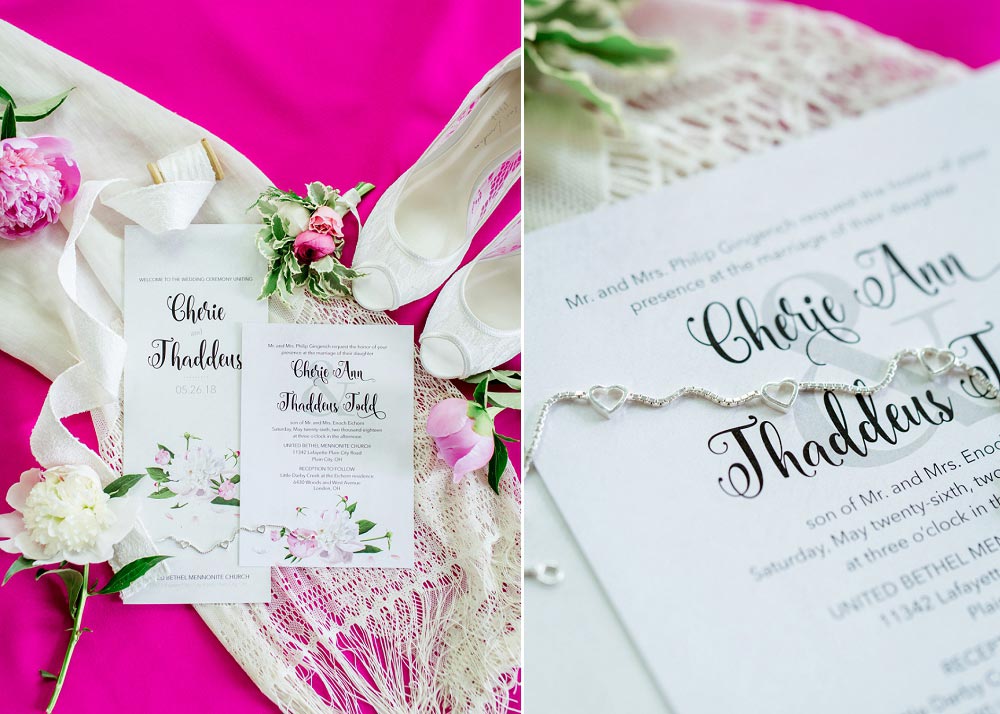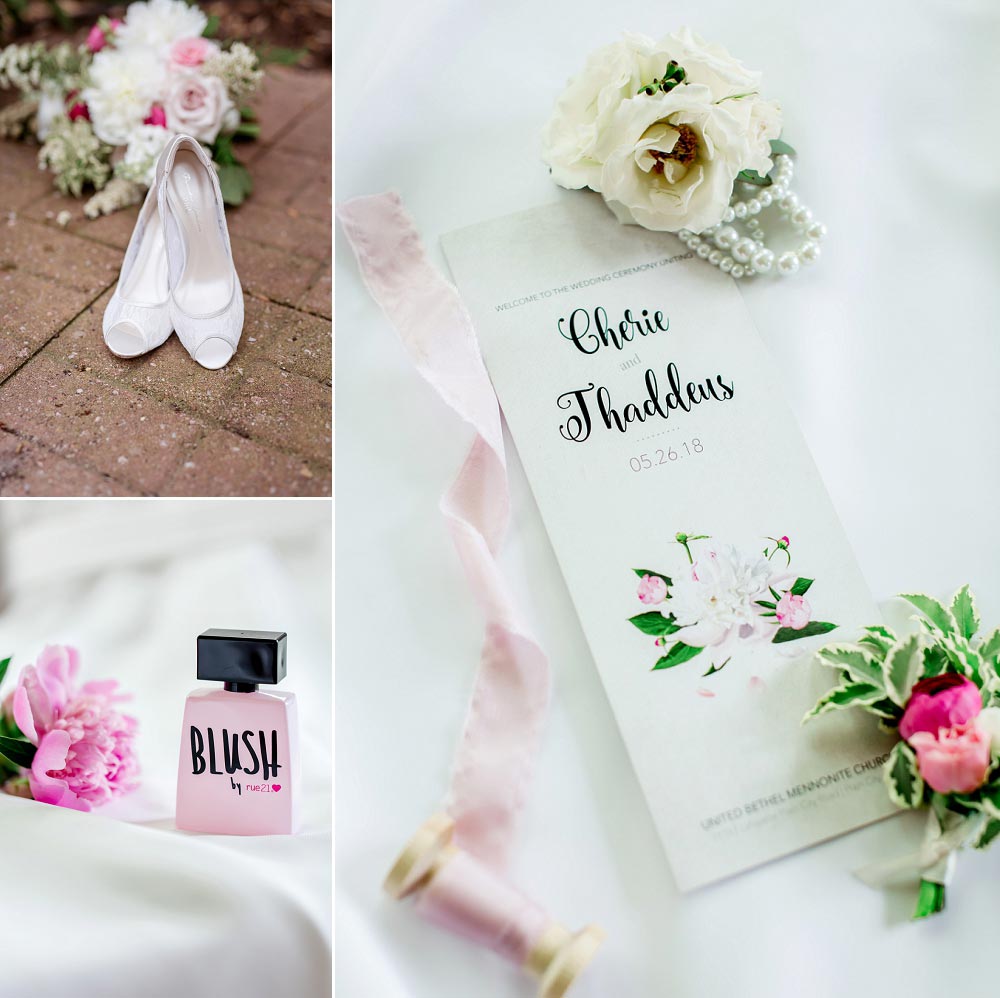 Our day began at Cherie's house. The peonies were blooming outside and complimented Cherie's colors beautifully!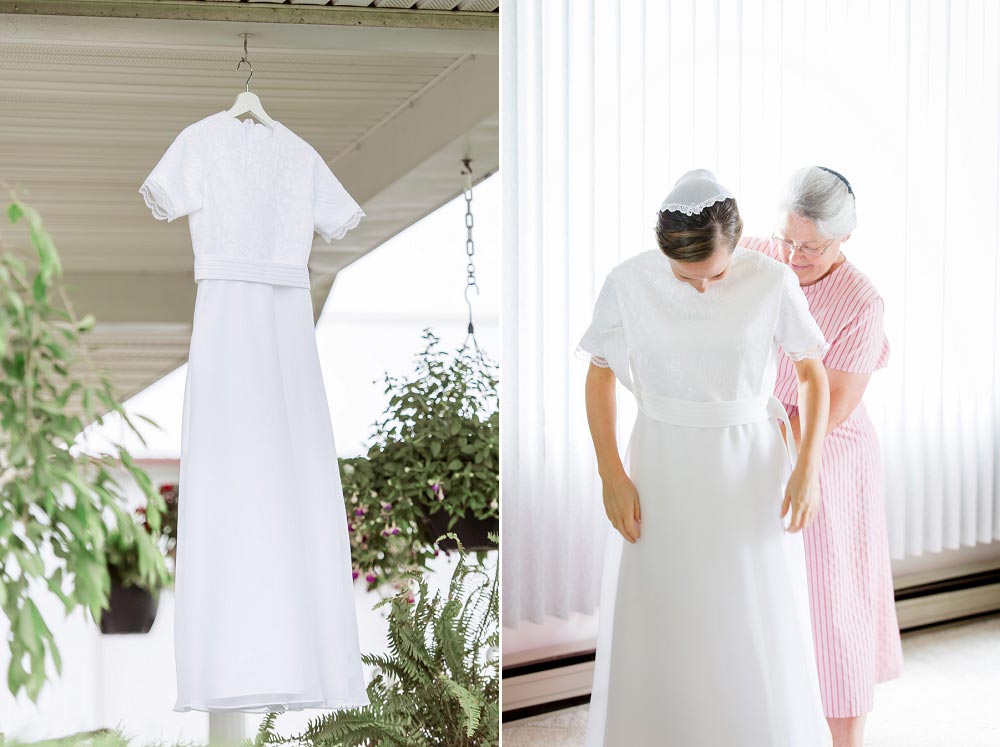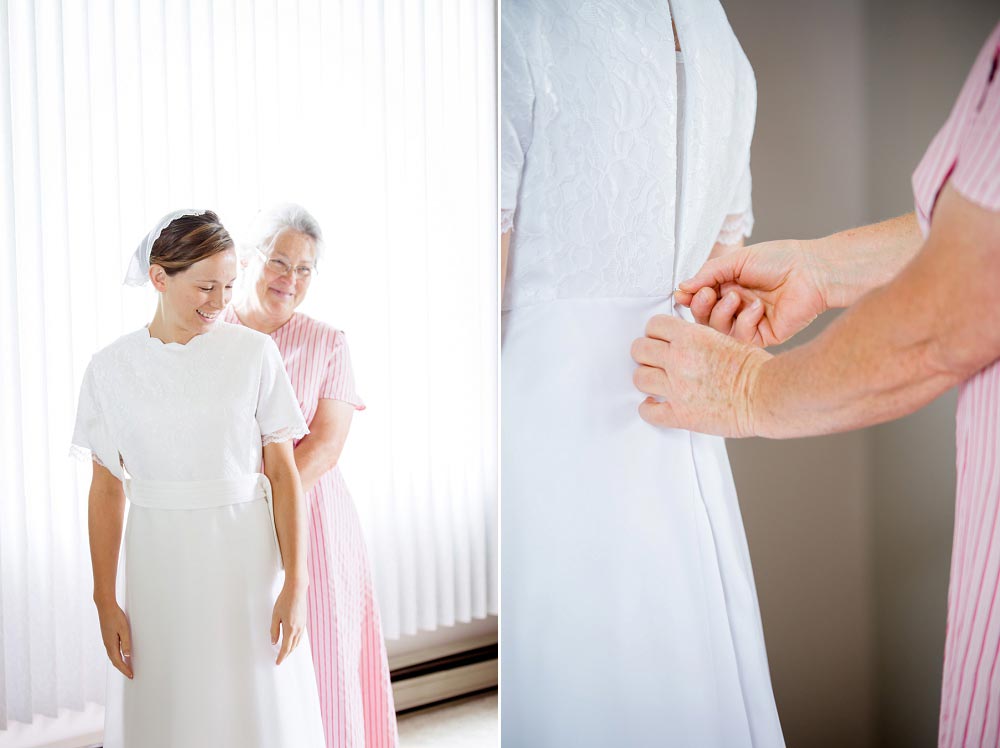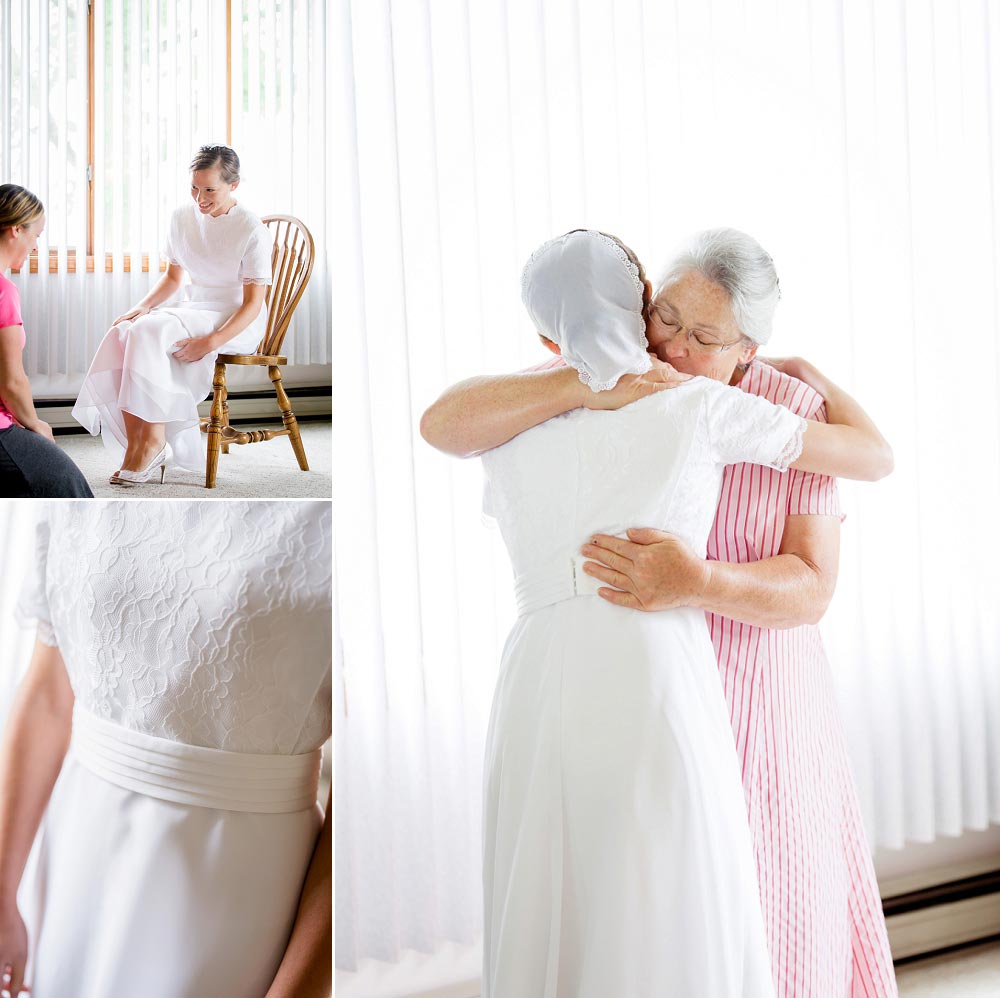 The first look took place beside the Little Darby Creek, which just happens to be in Thad's backyard.  It's such a lovely setting!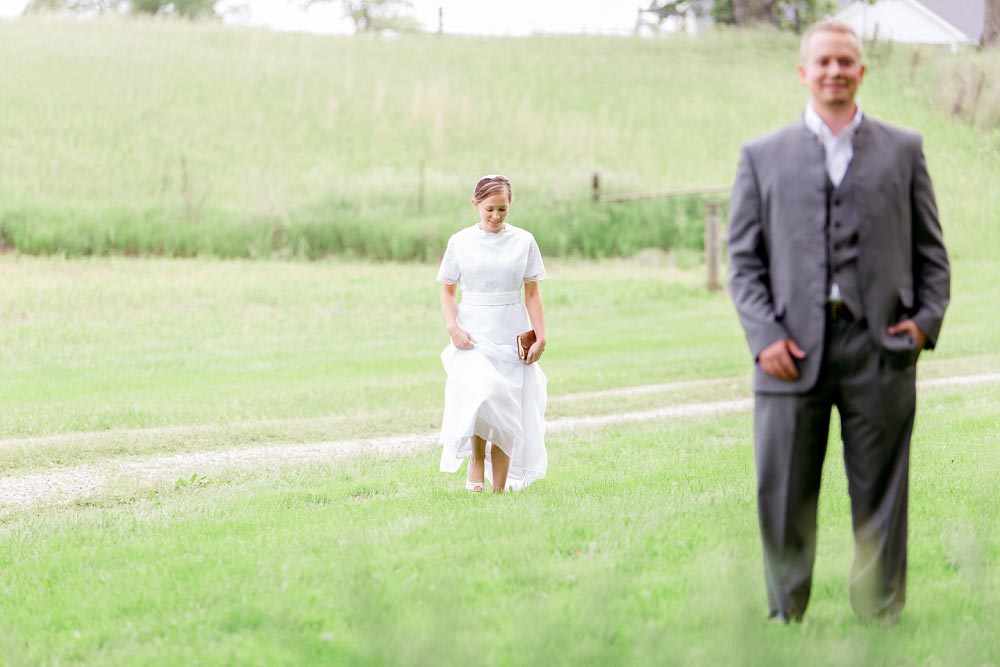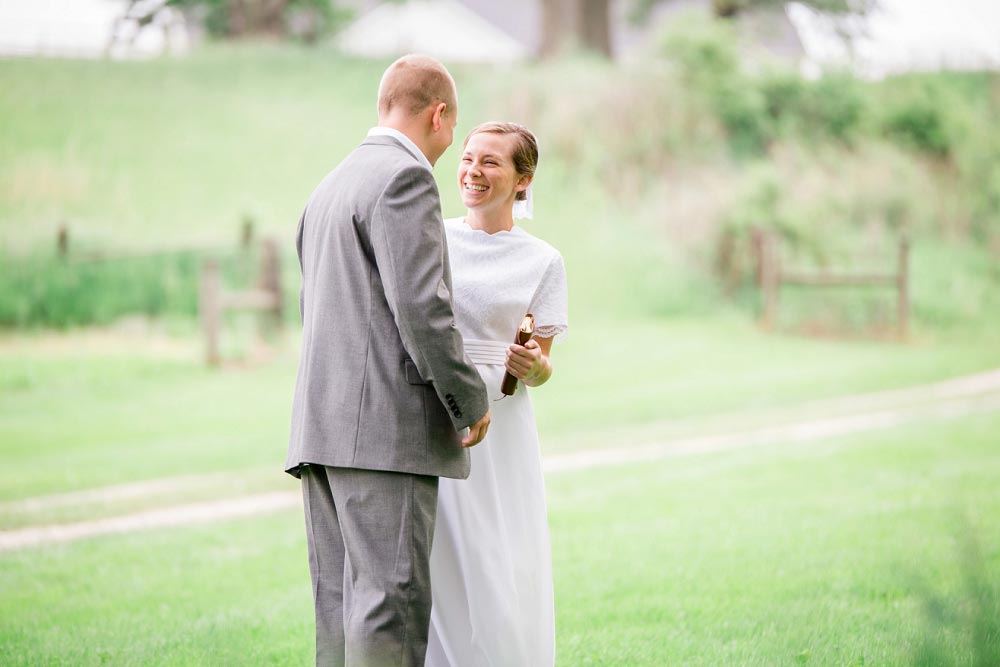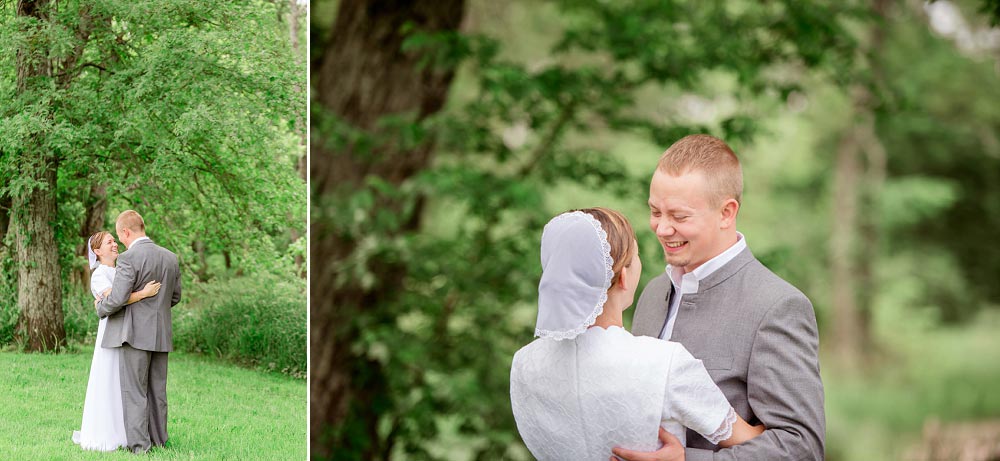 As a surprise gift to Thad, Cherie gave him the journal she'd been keeping over the time they were dating.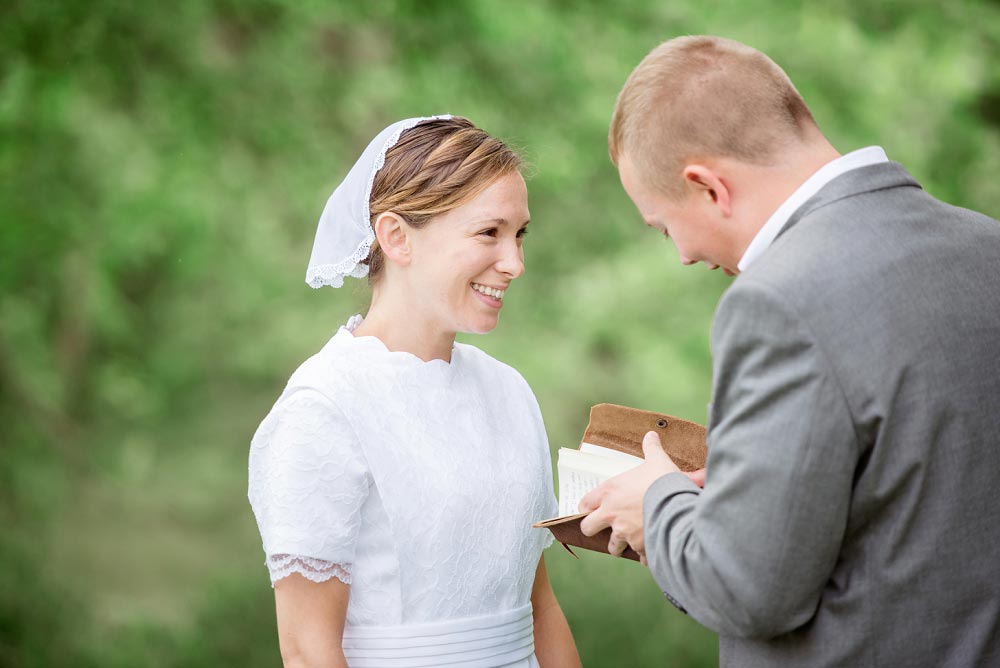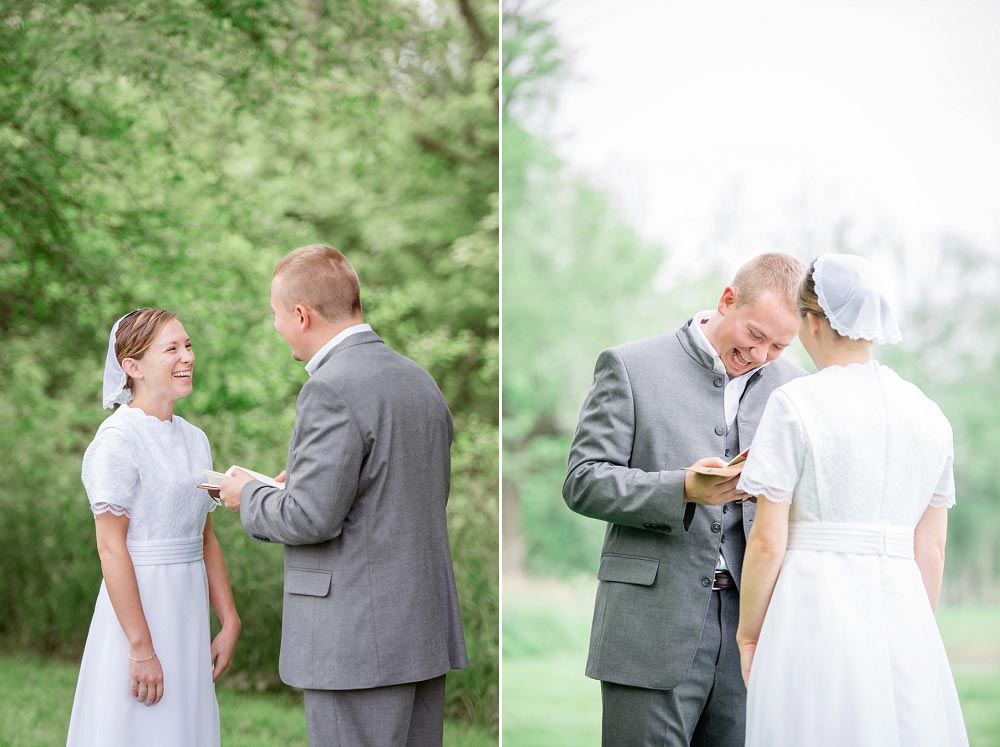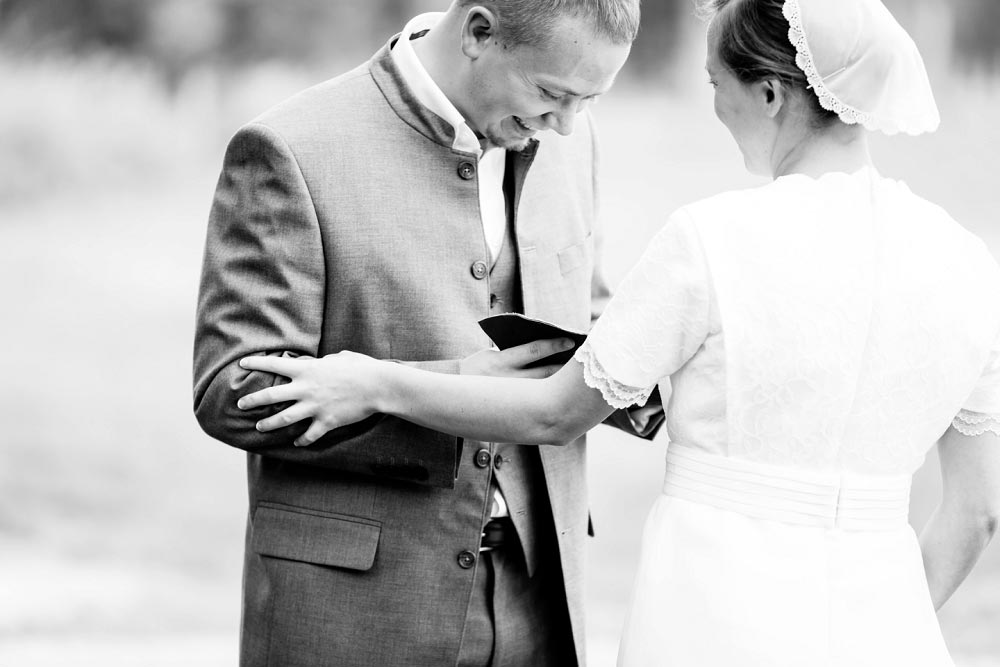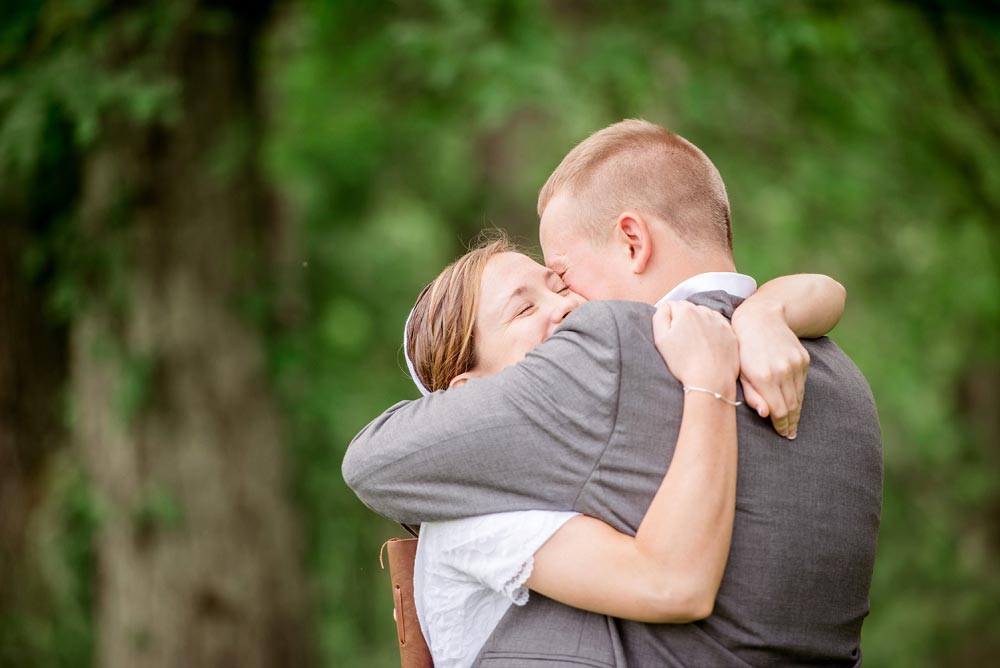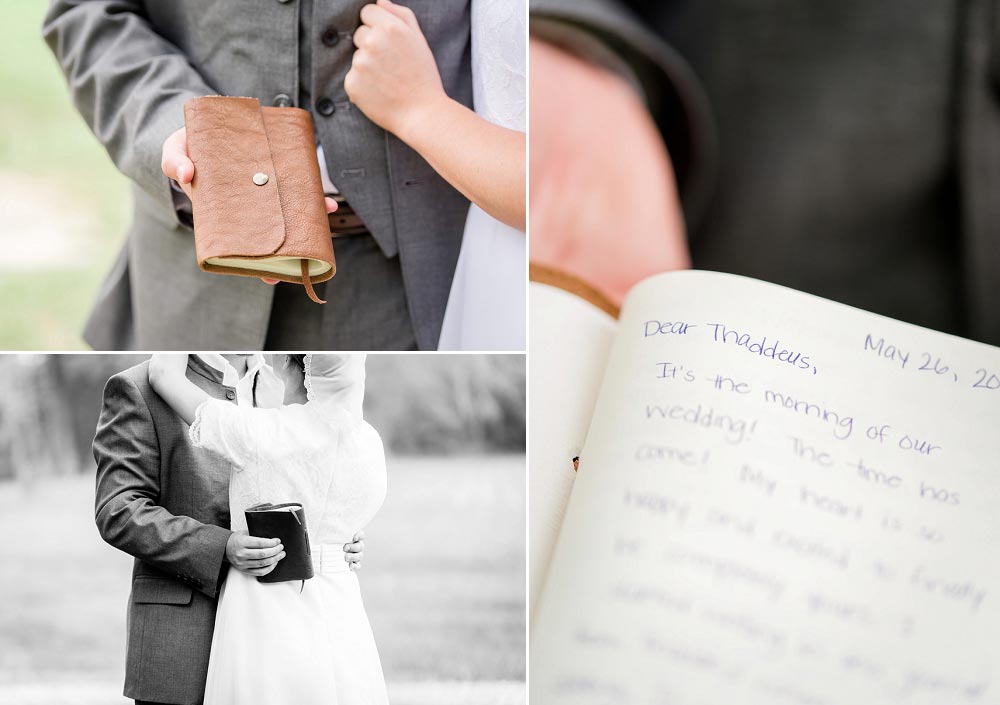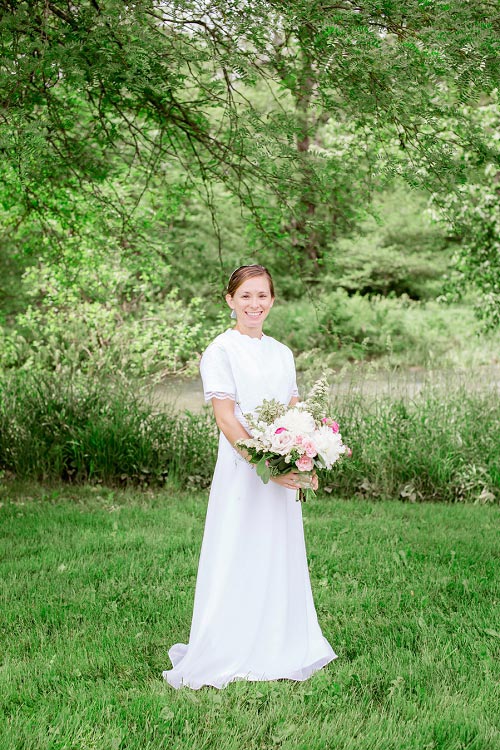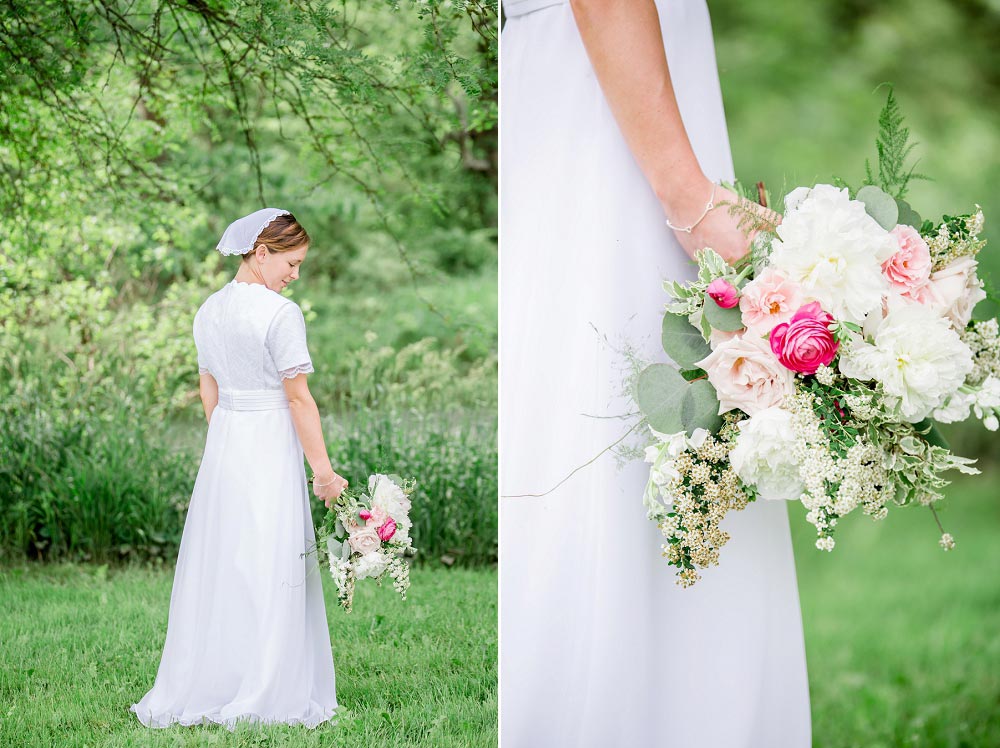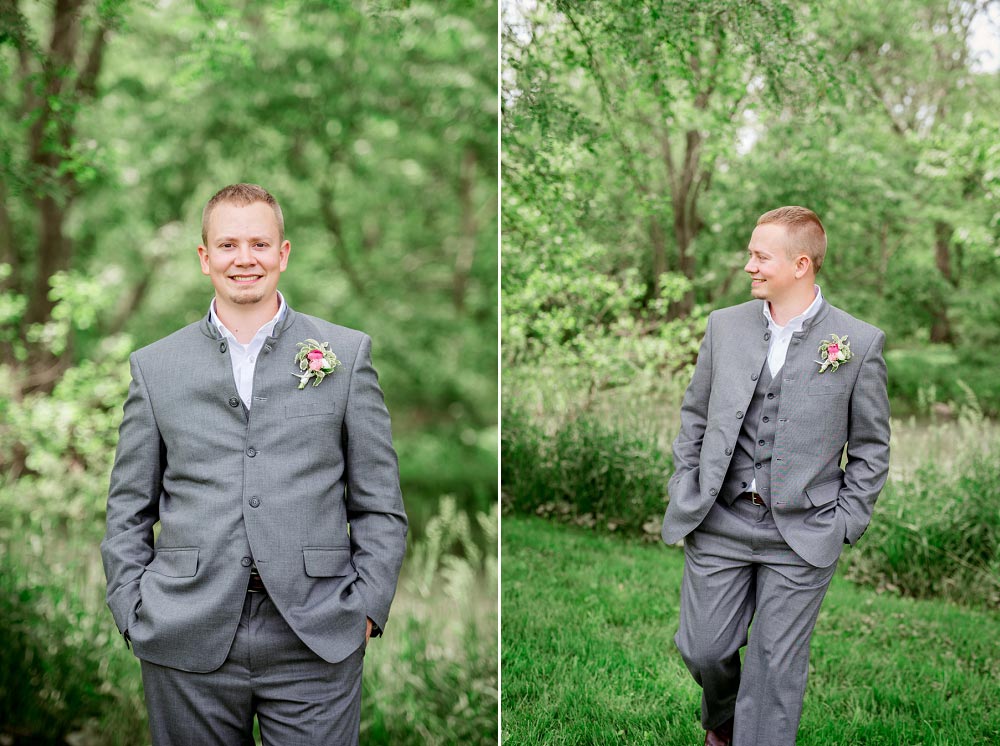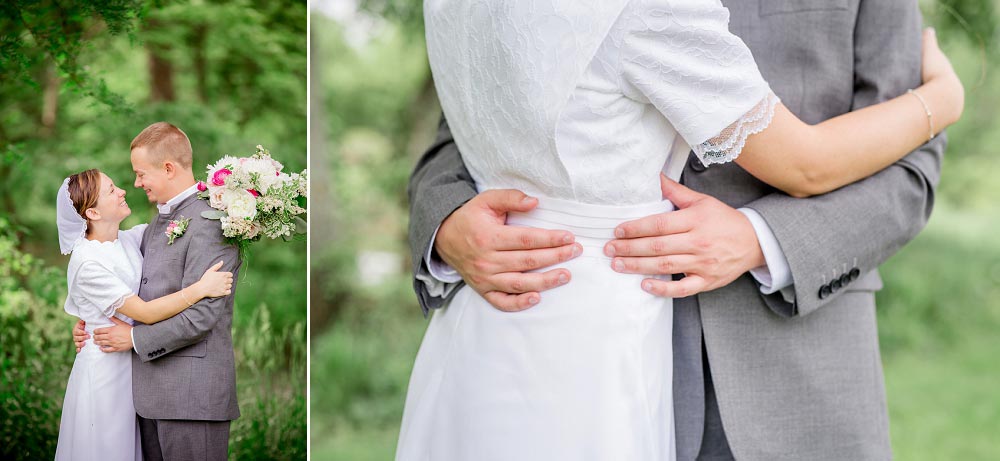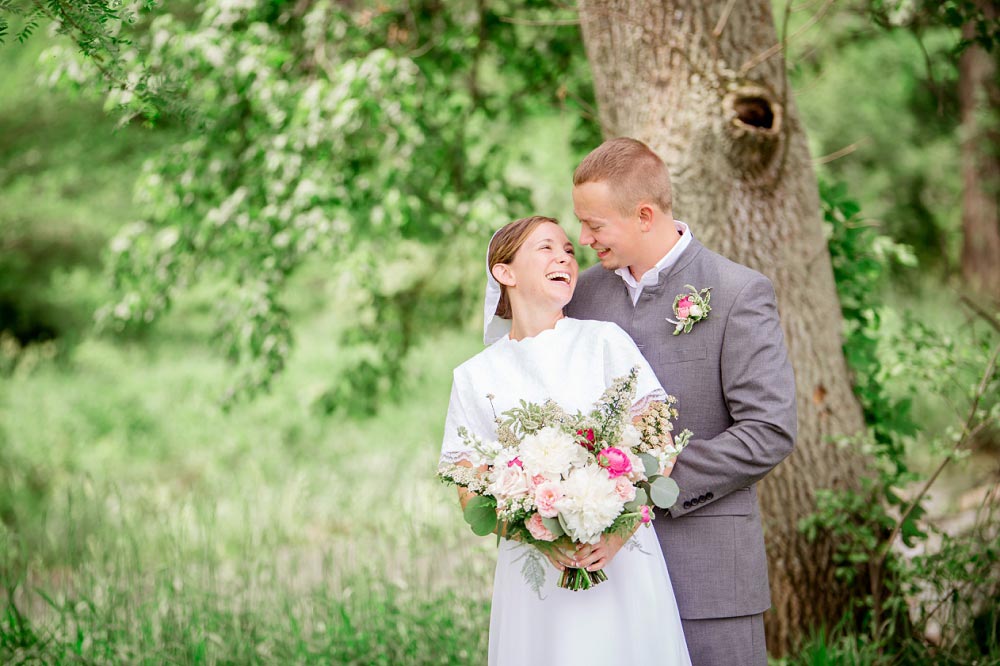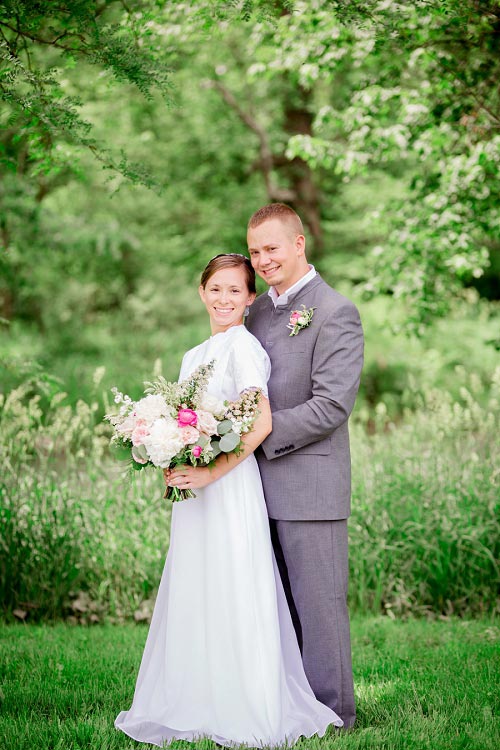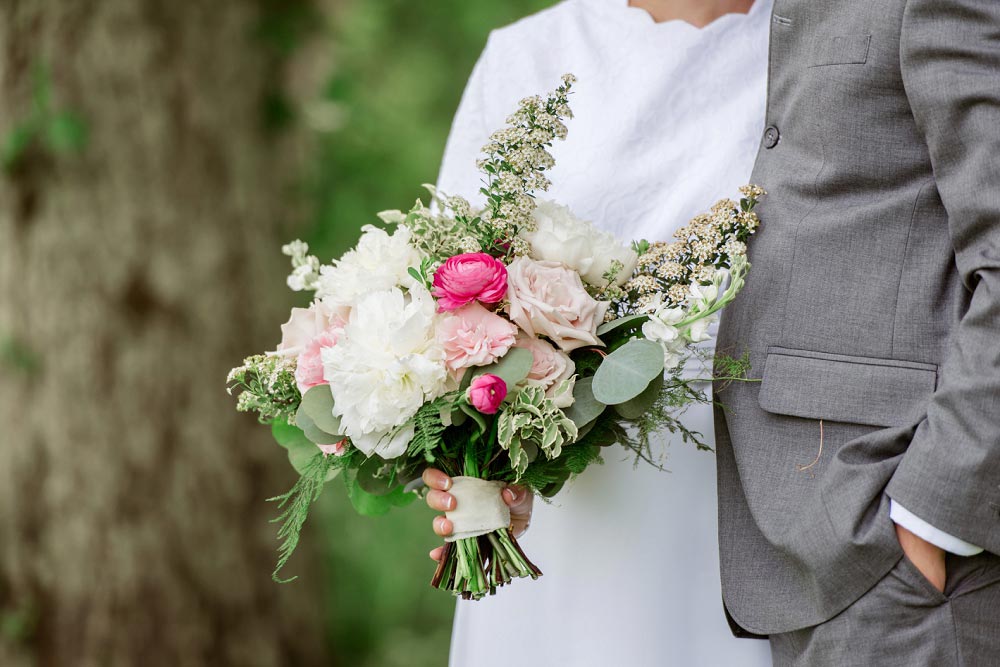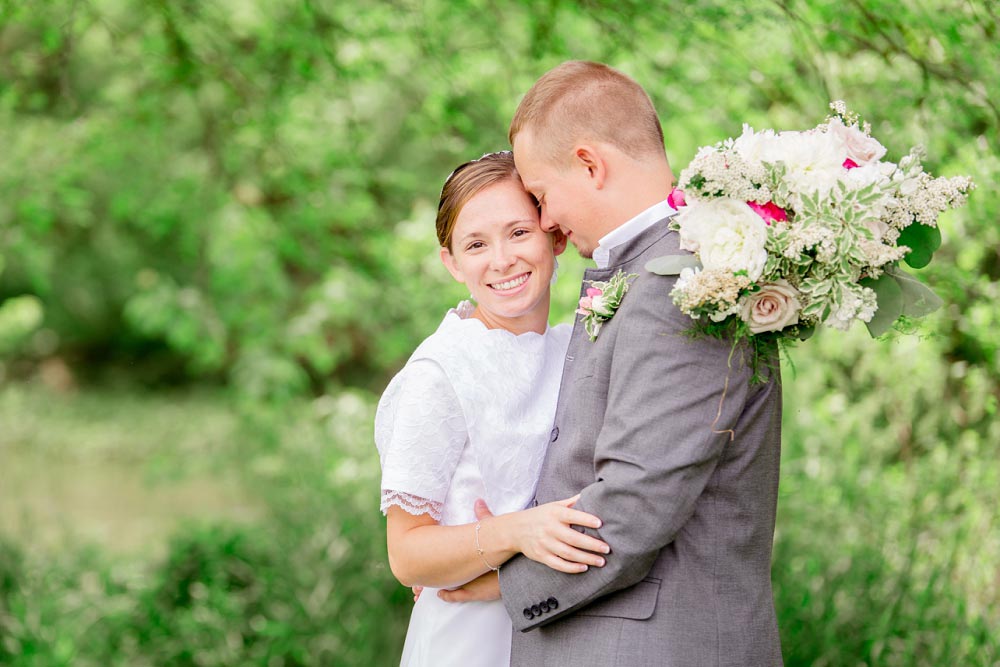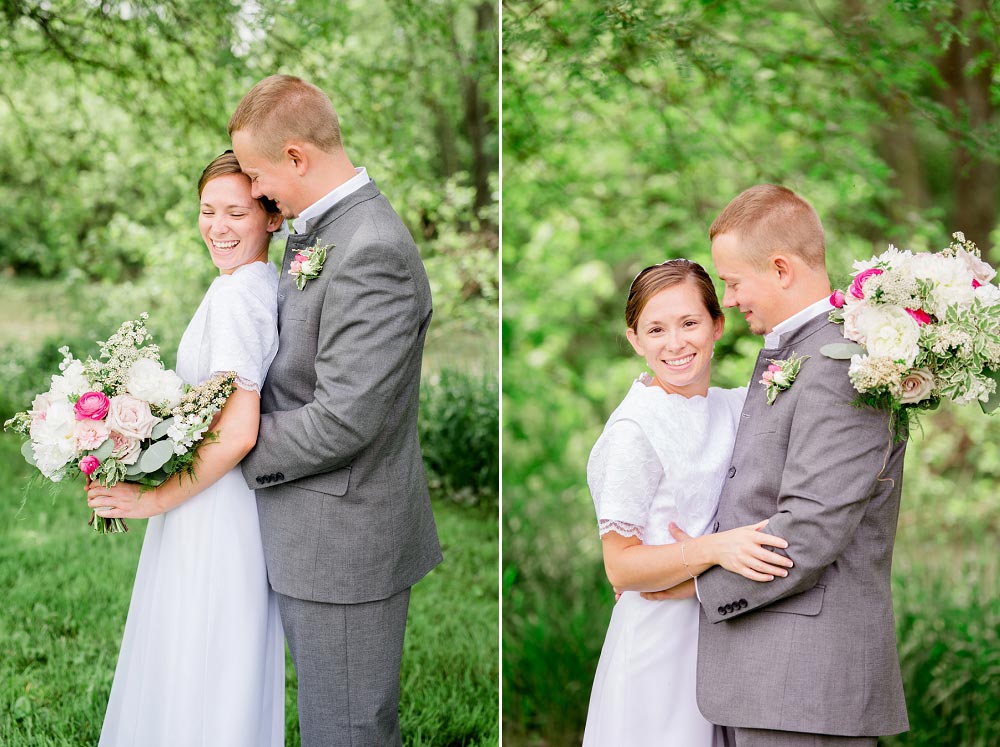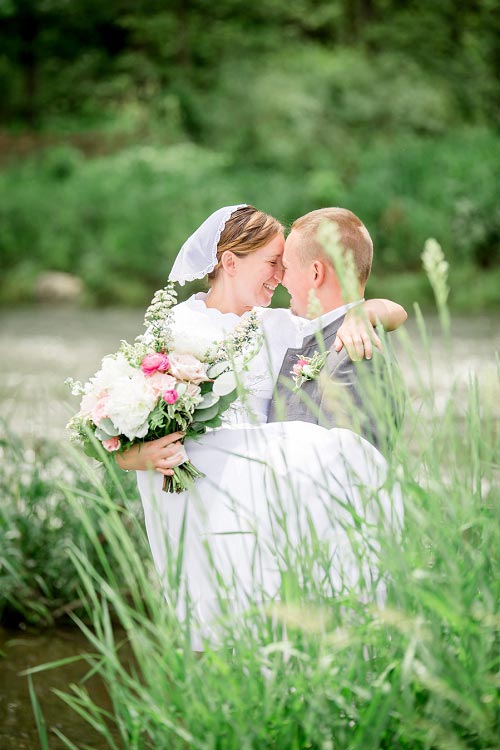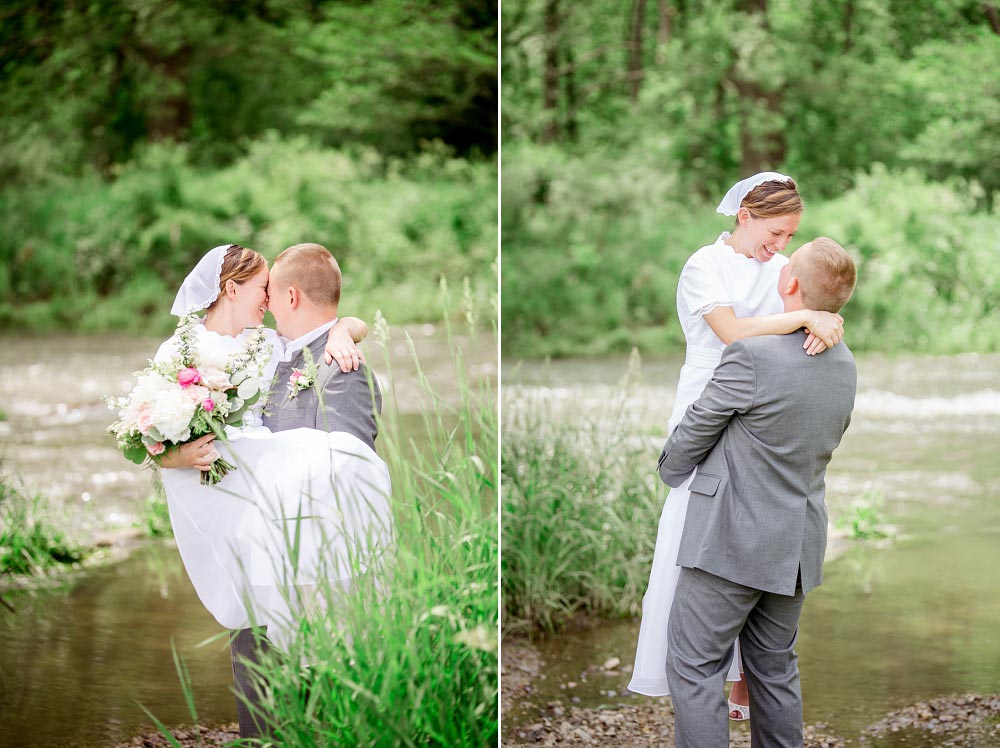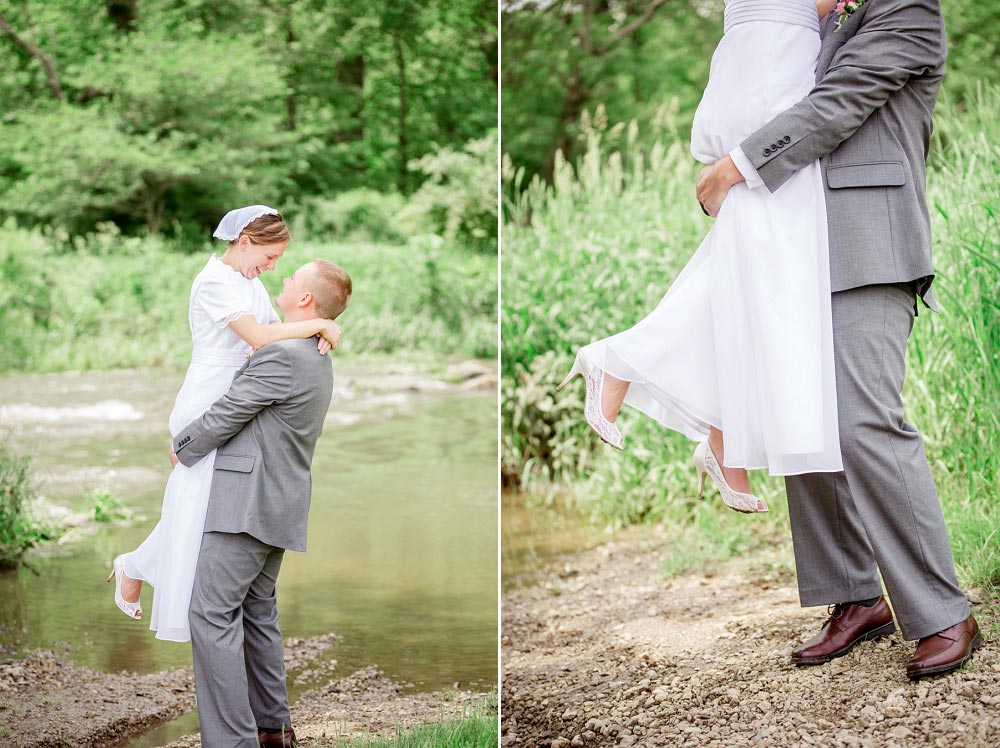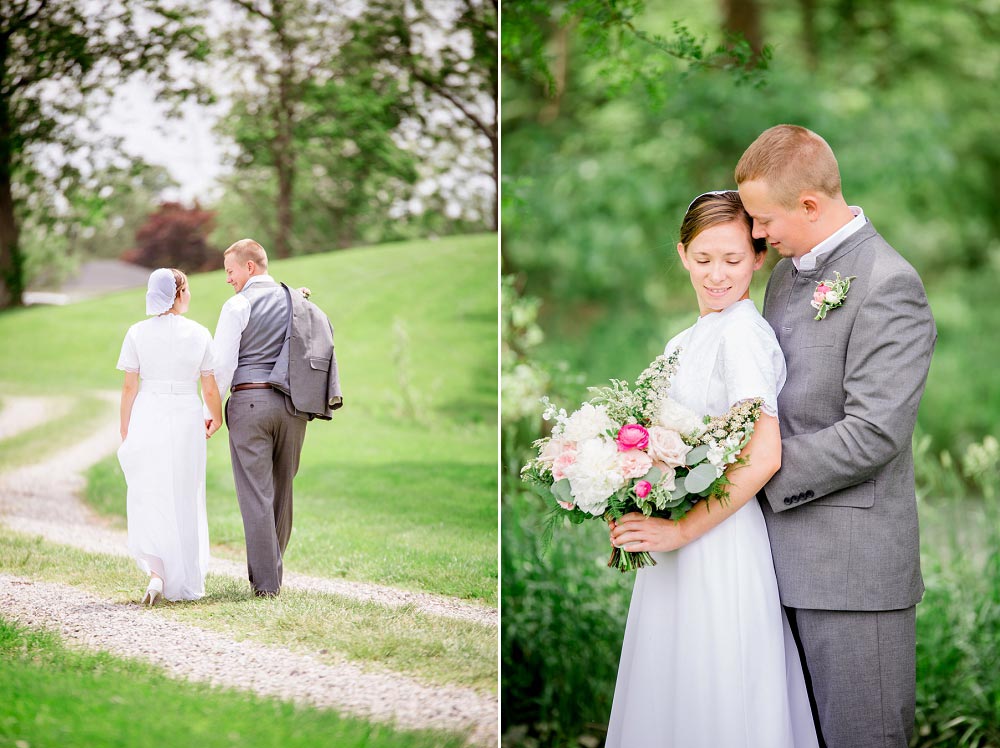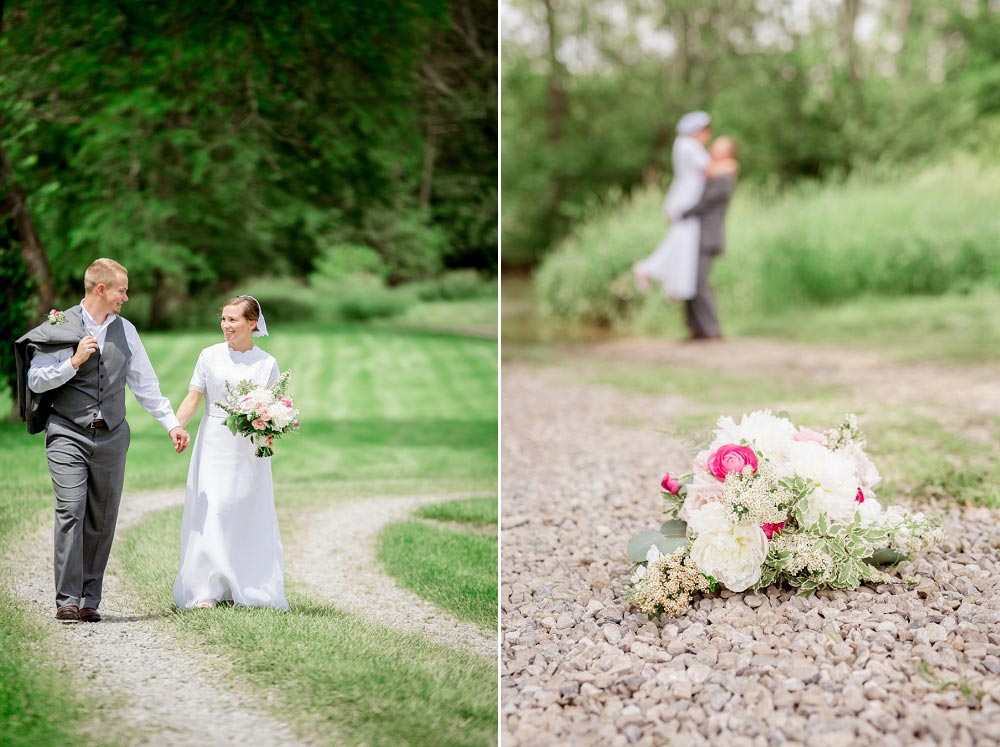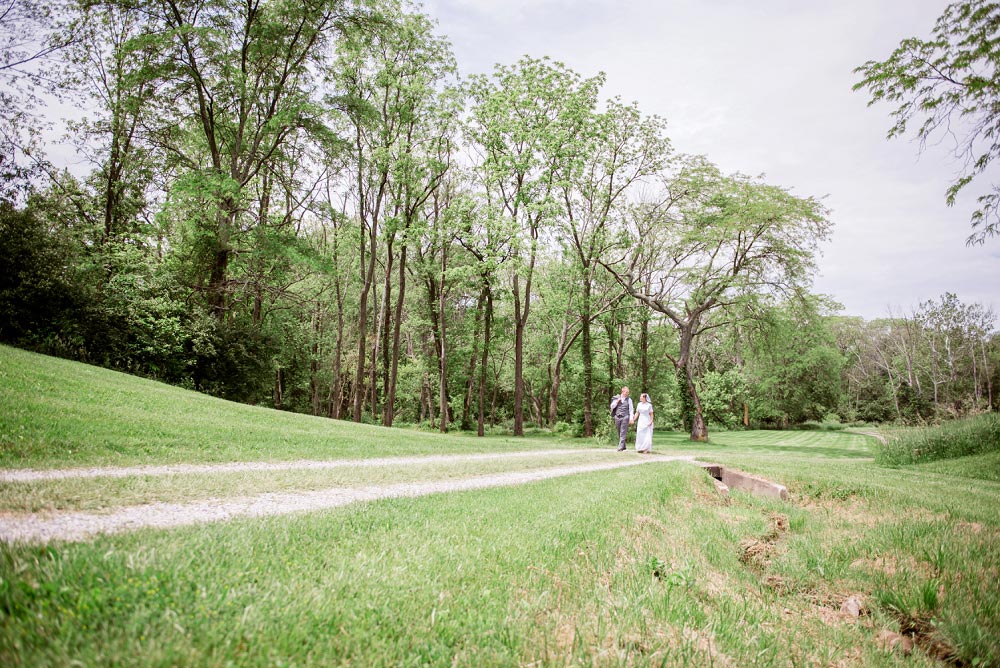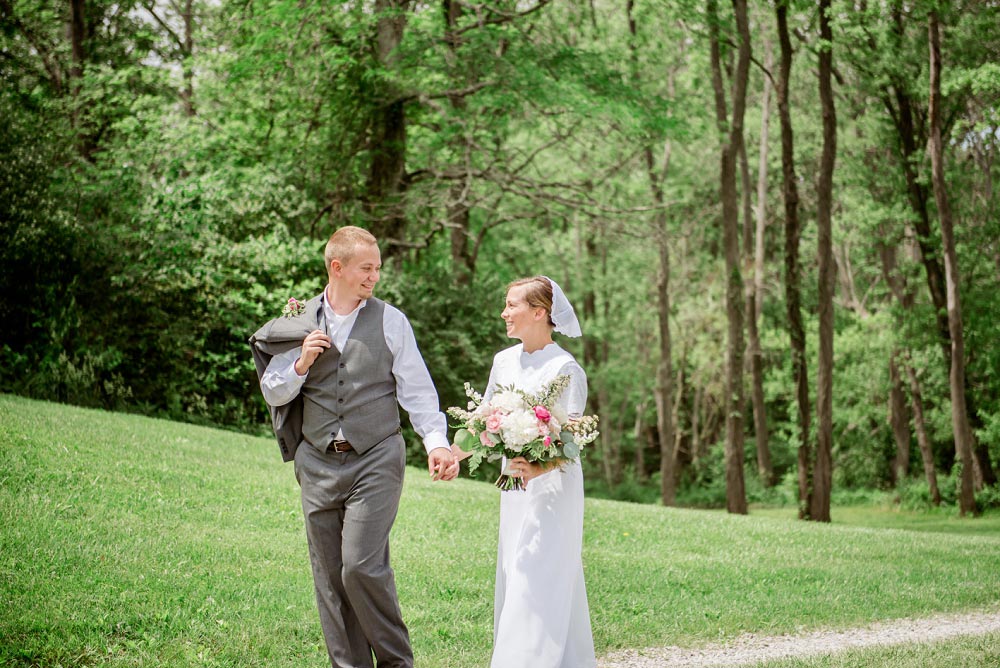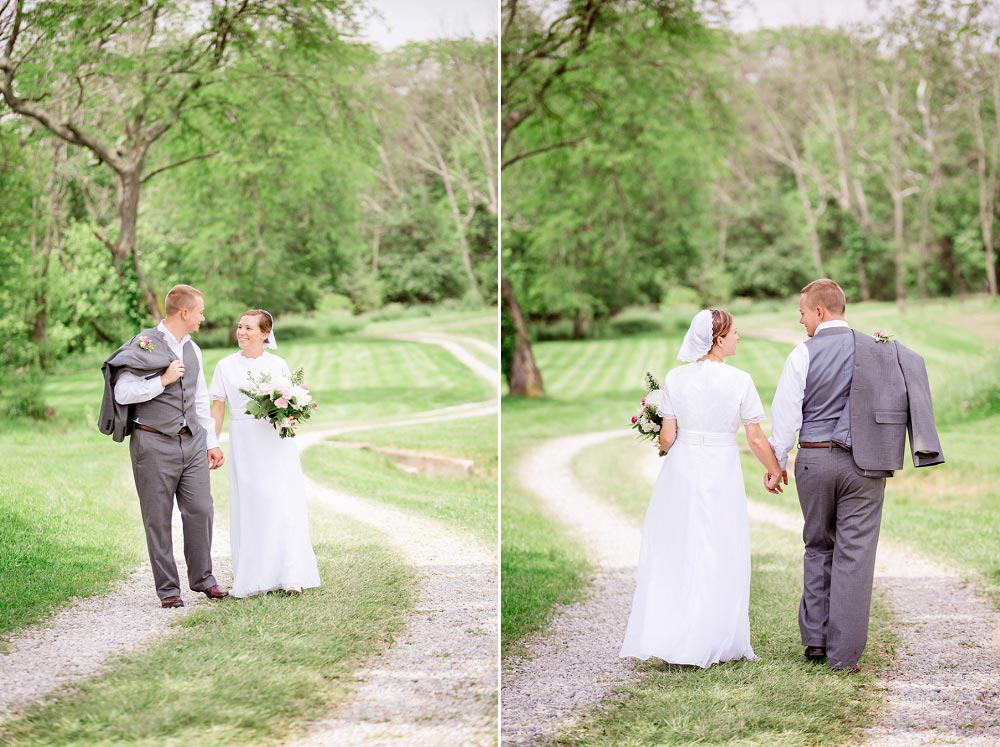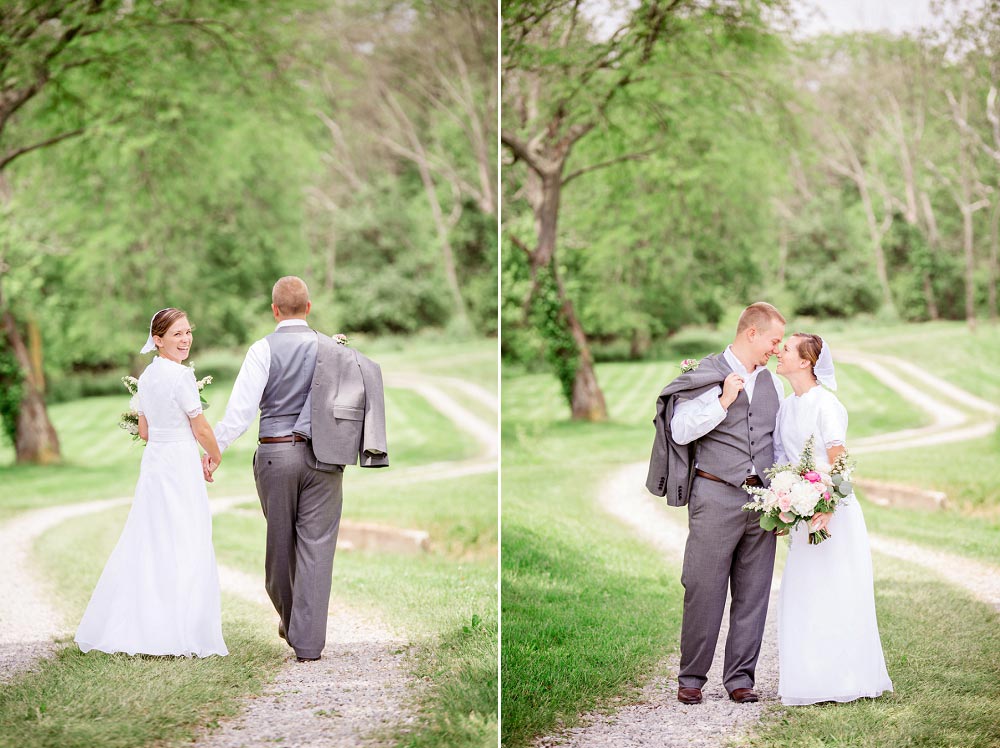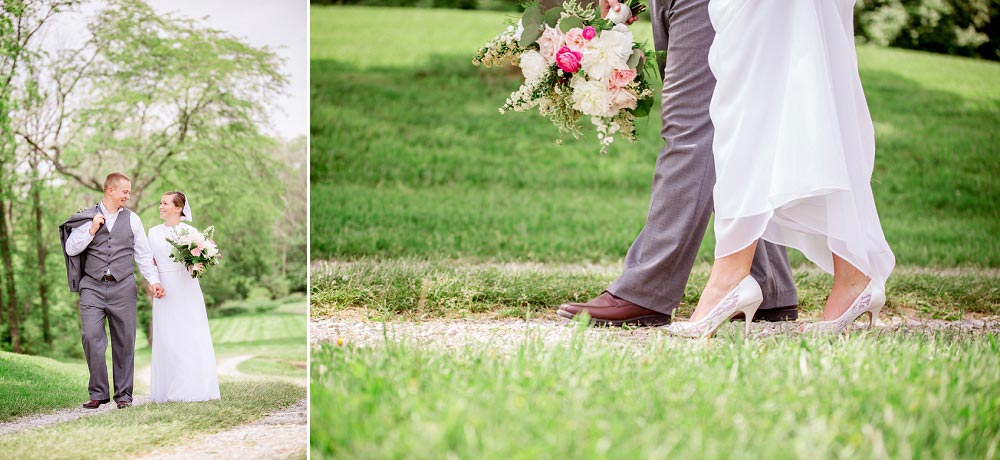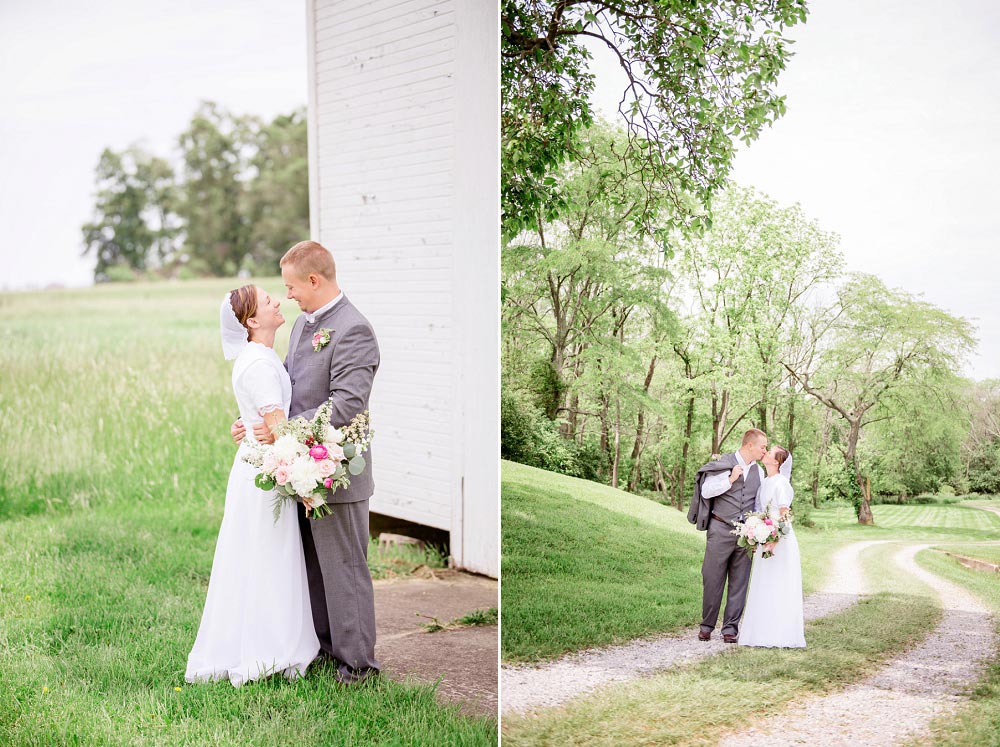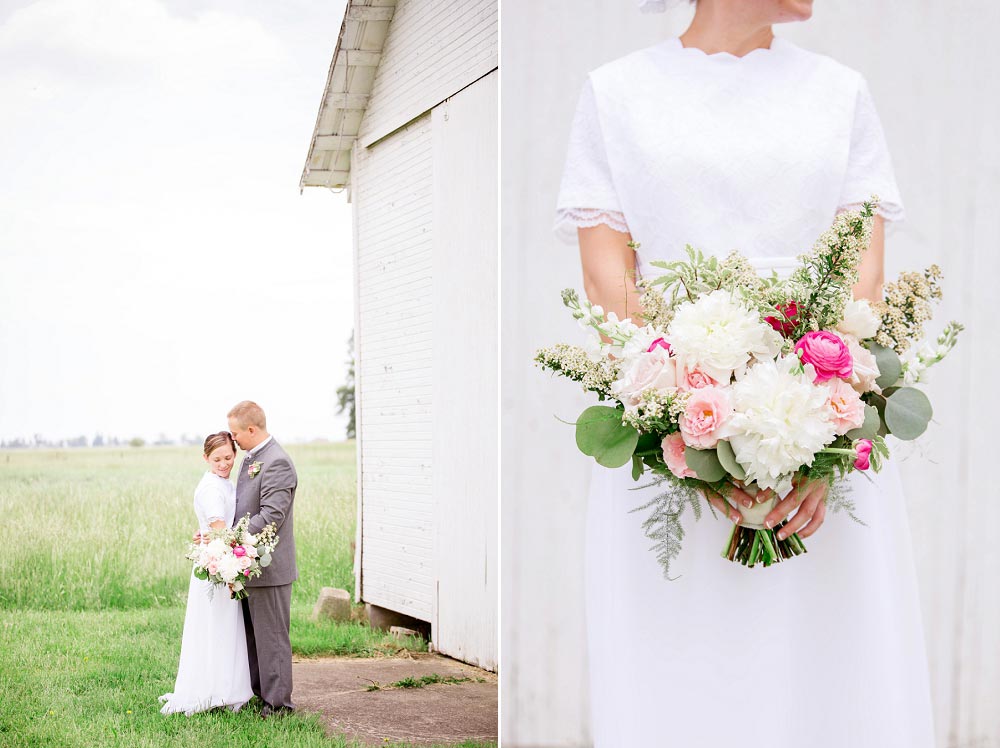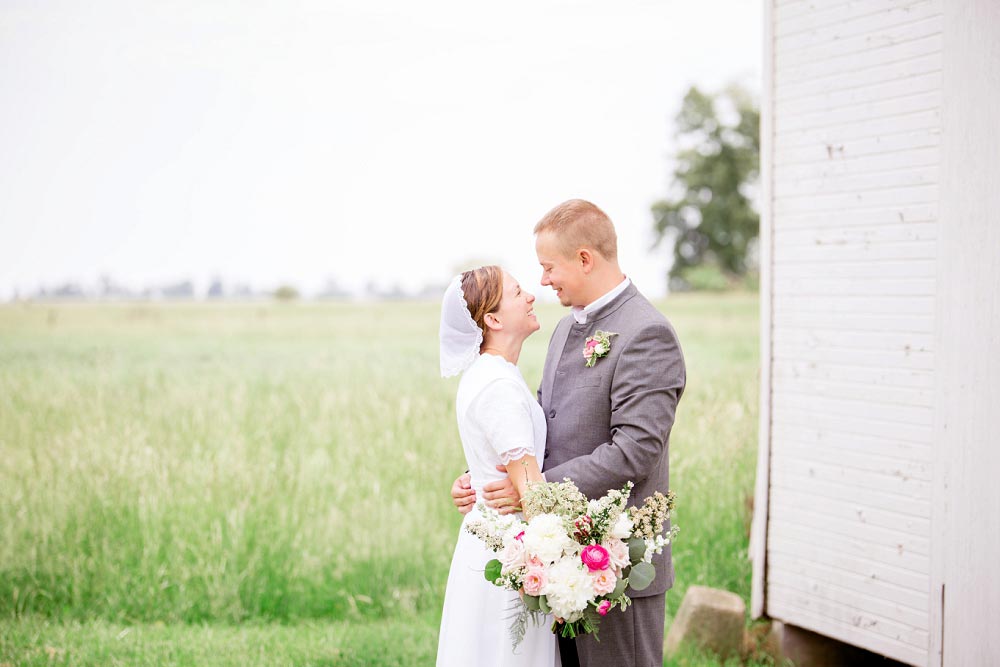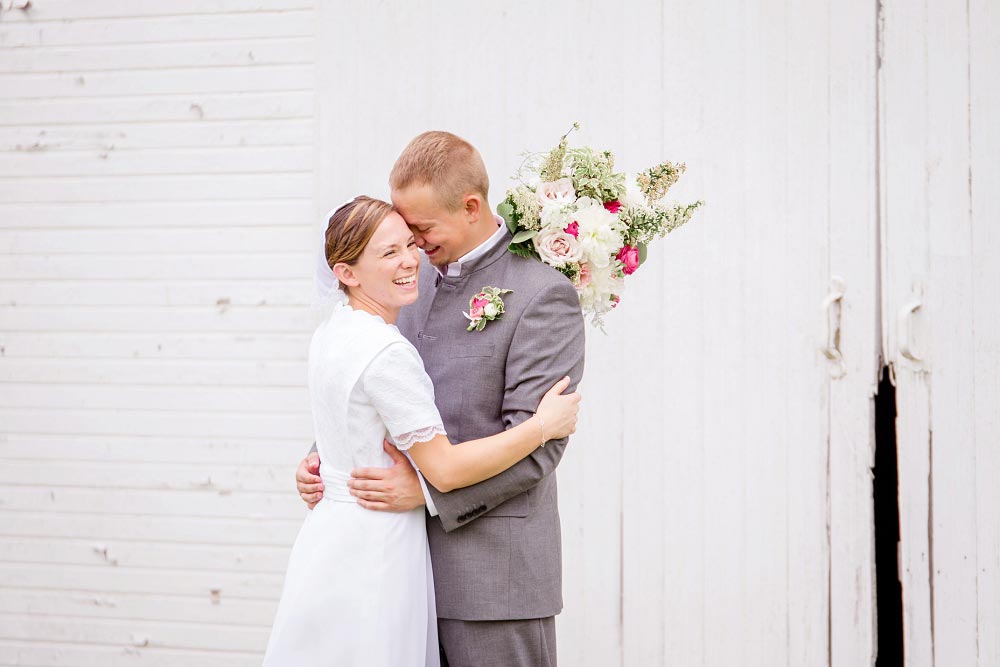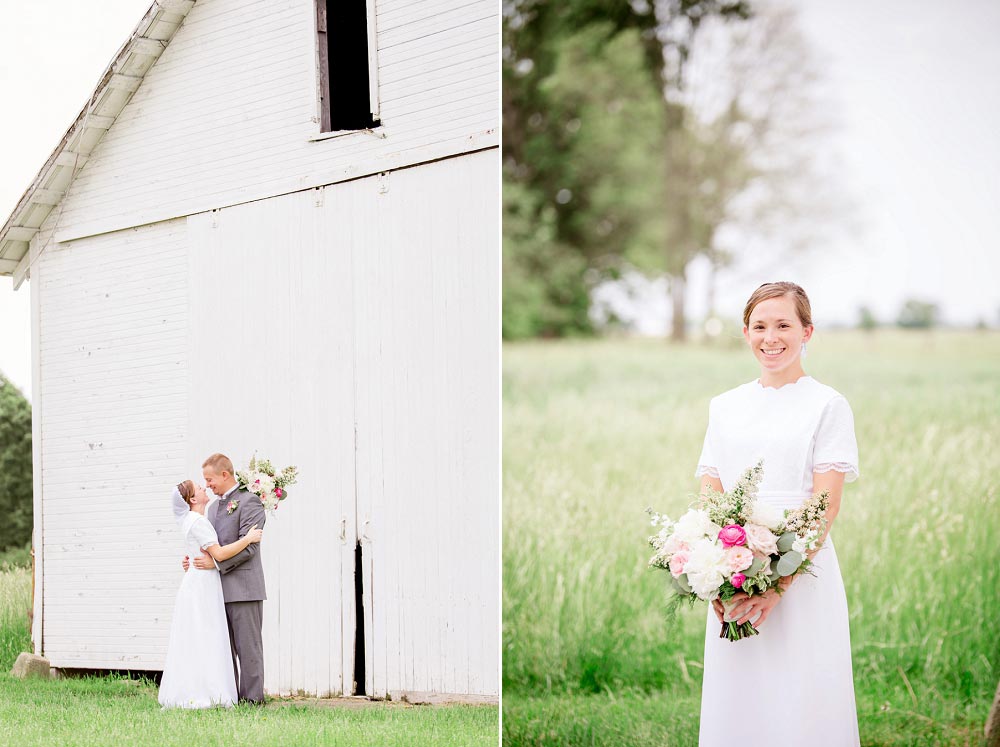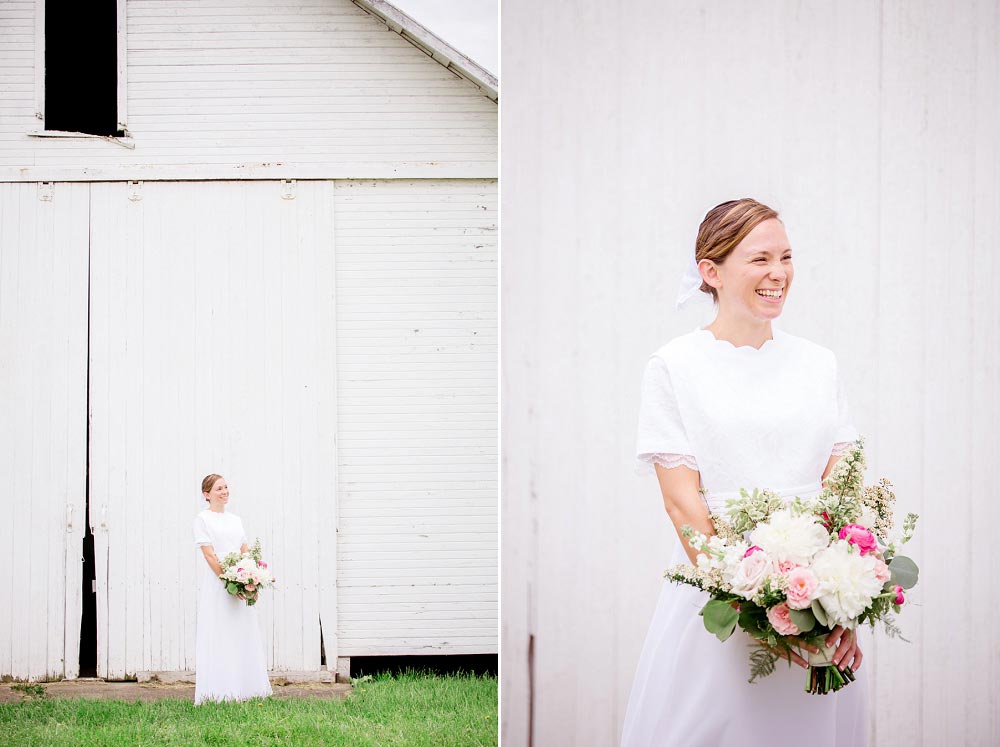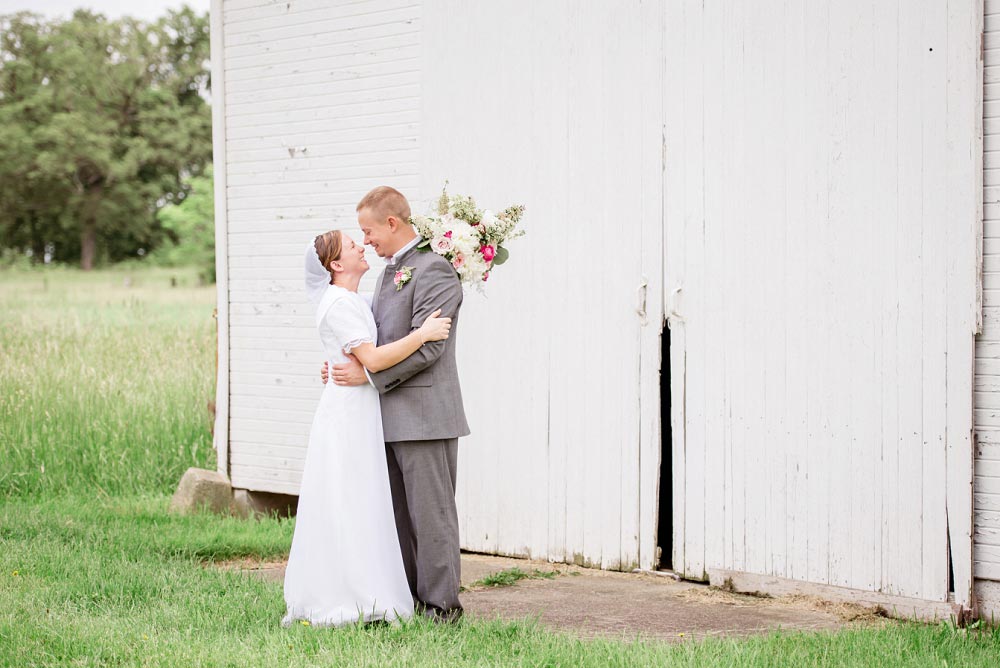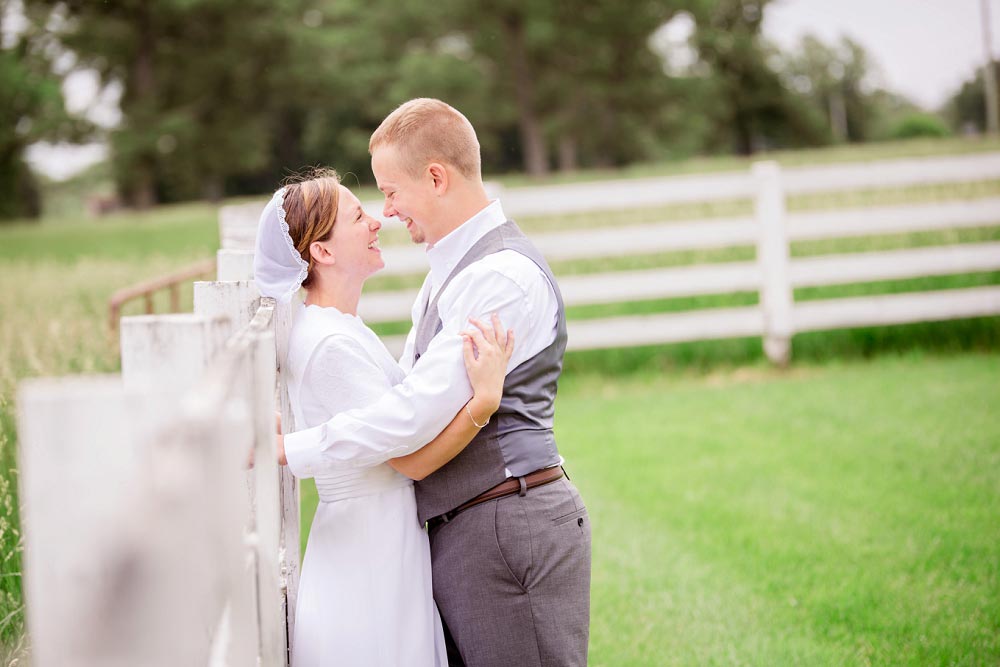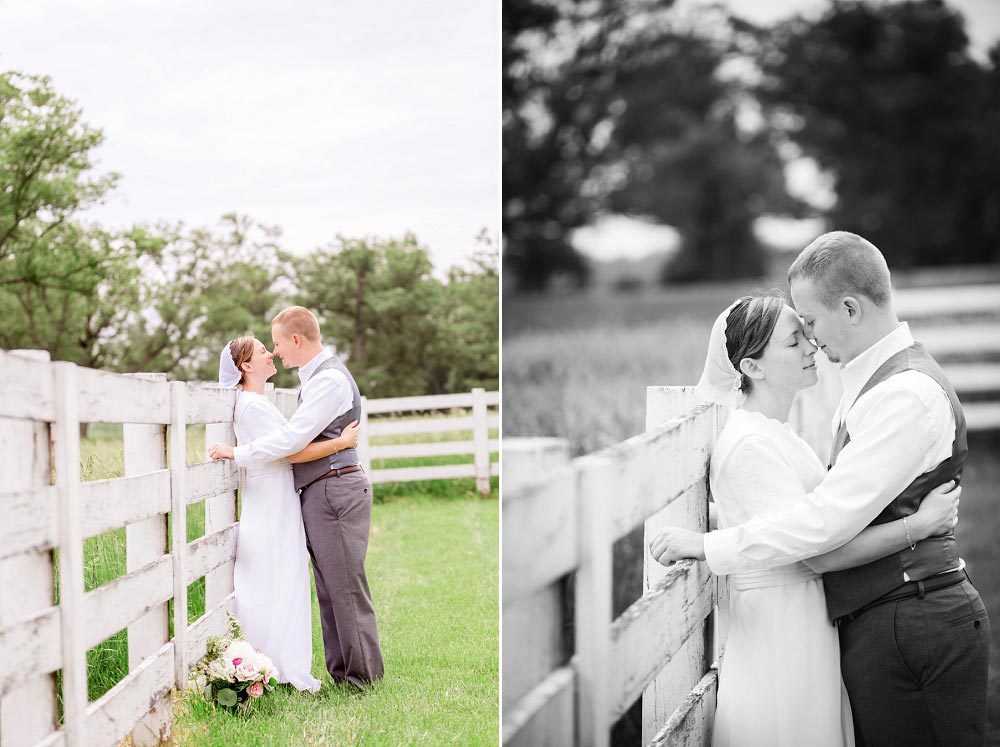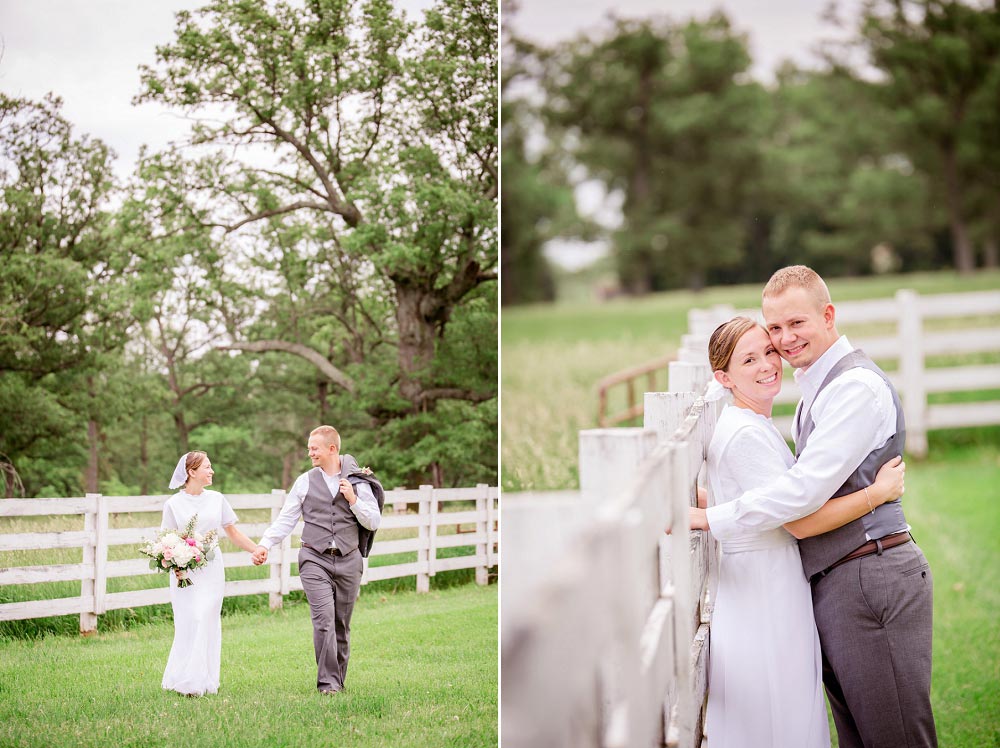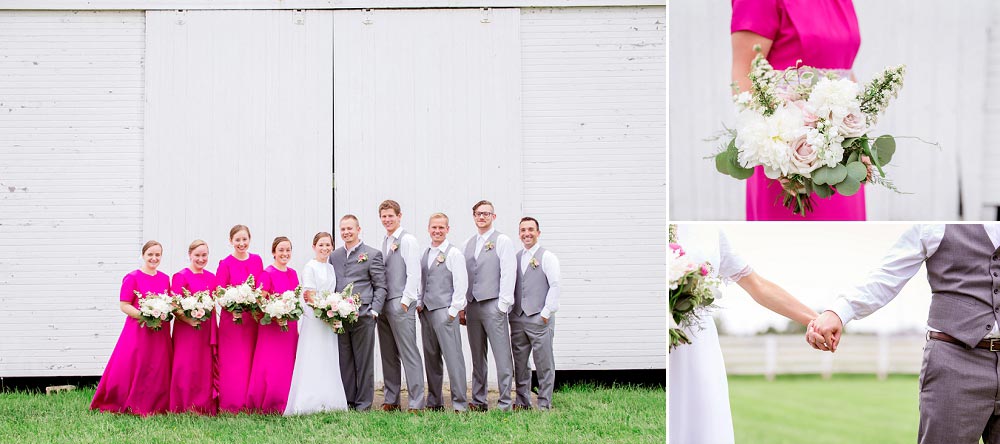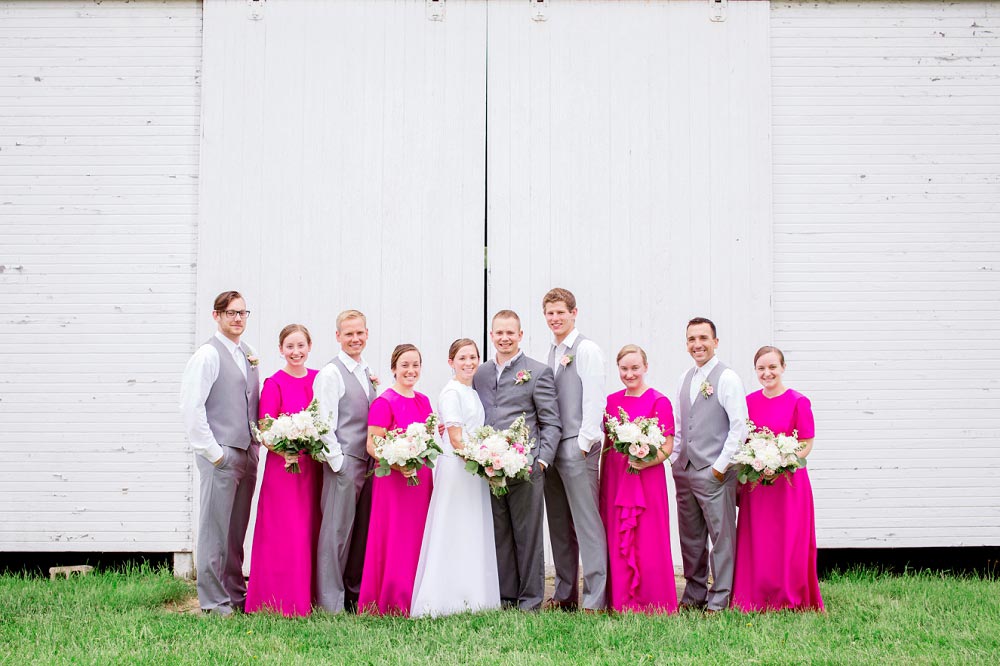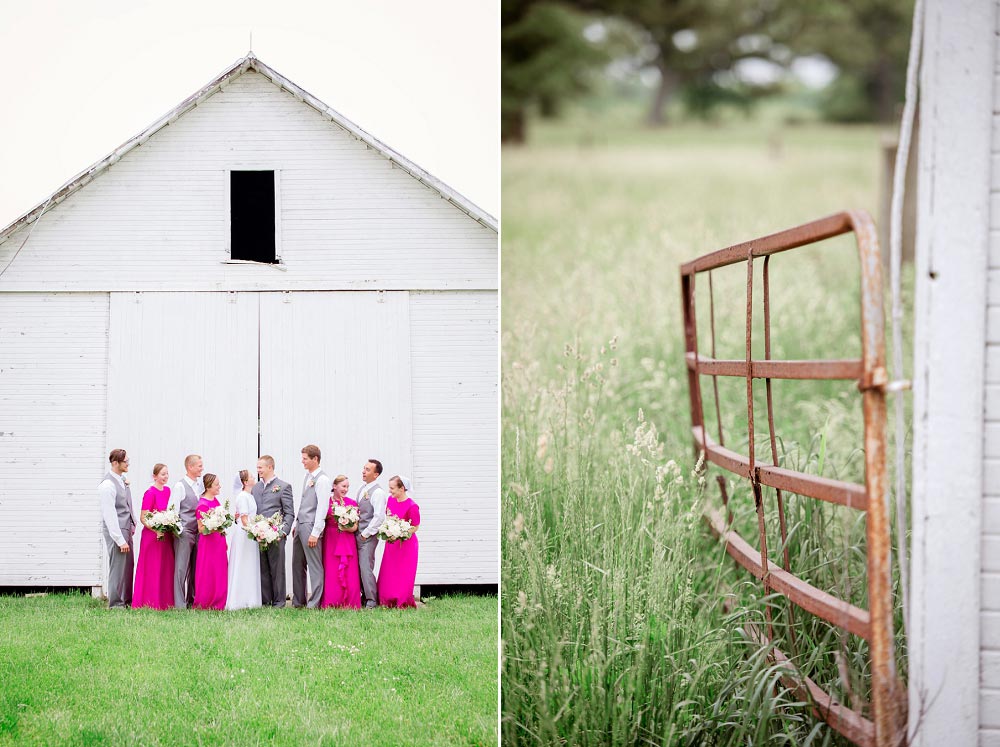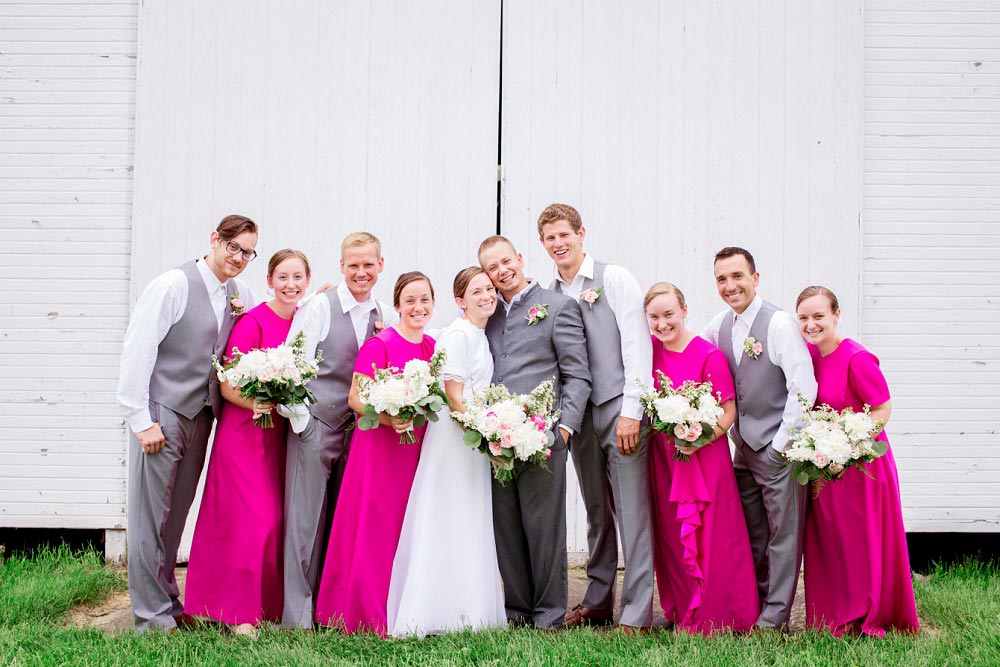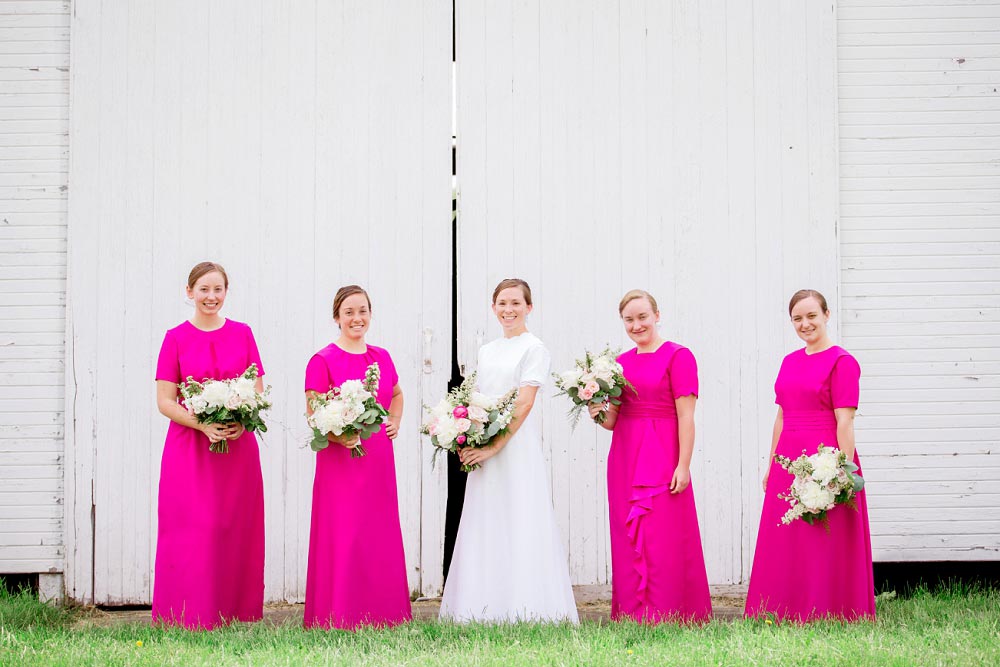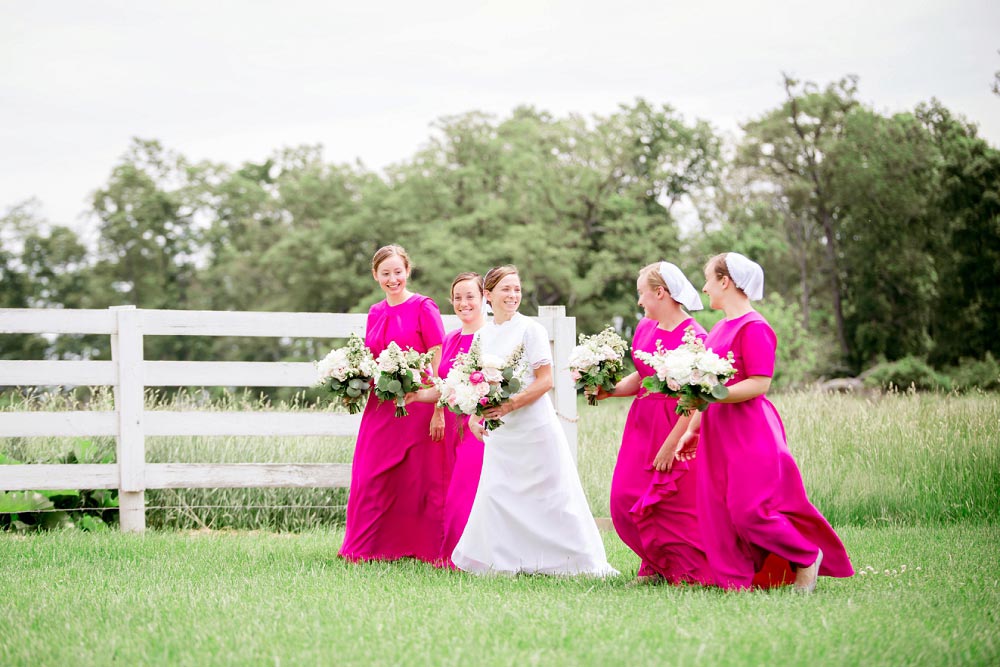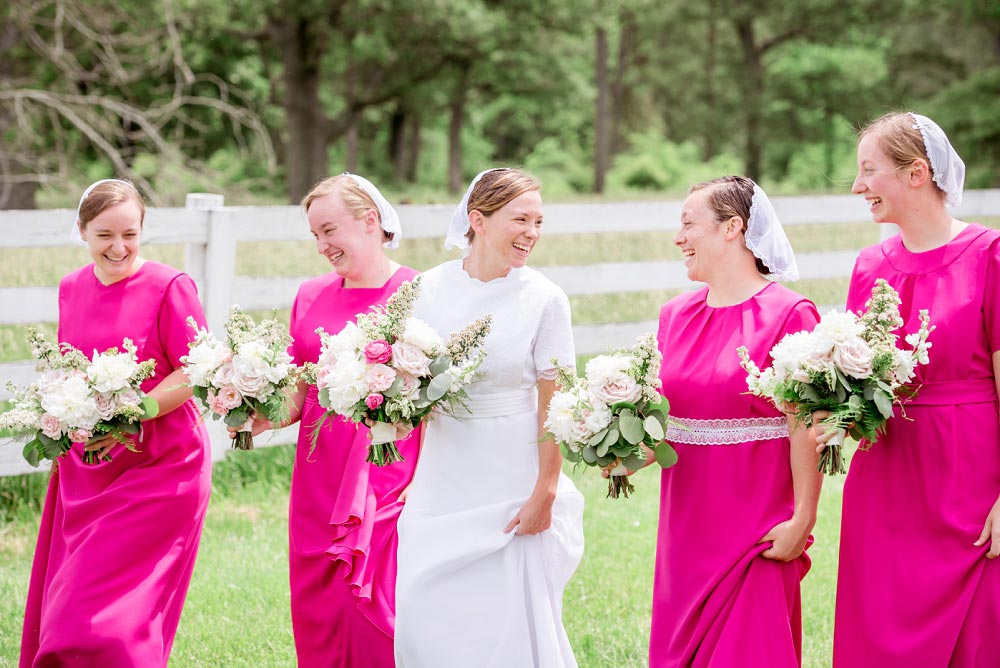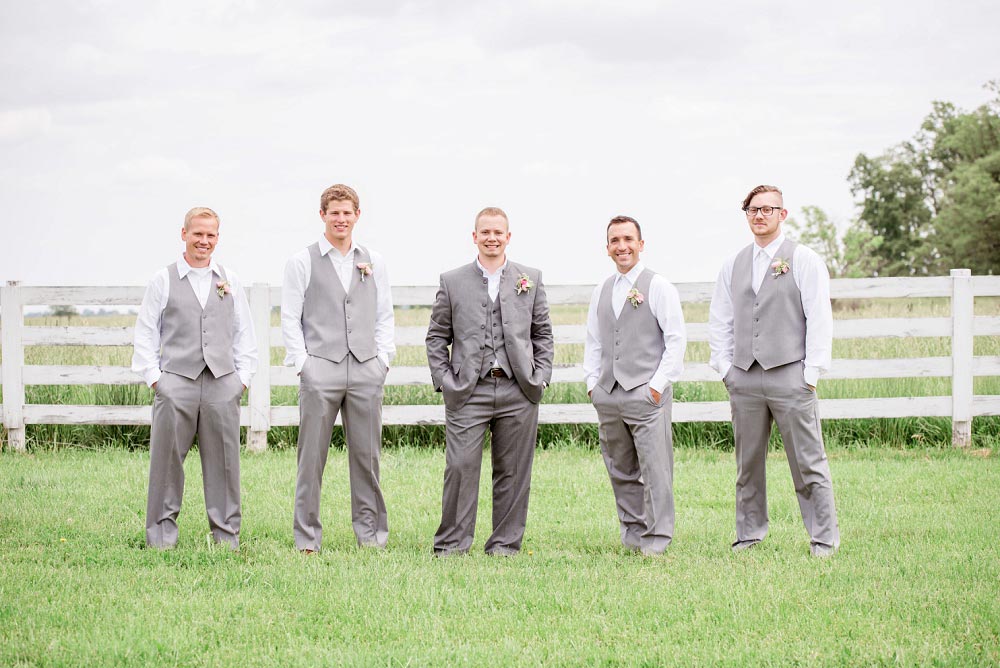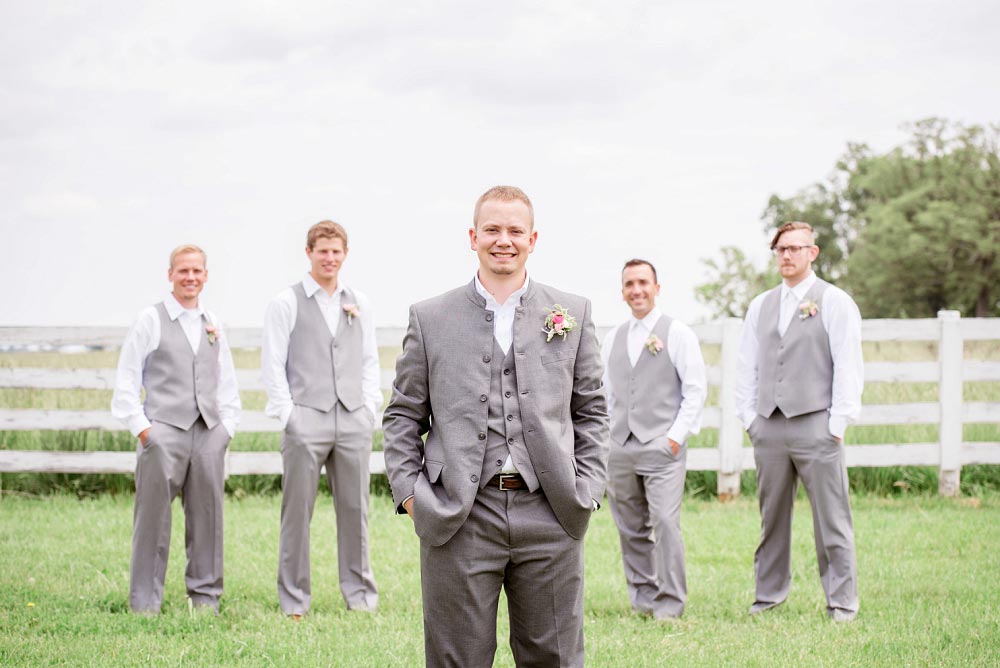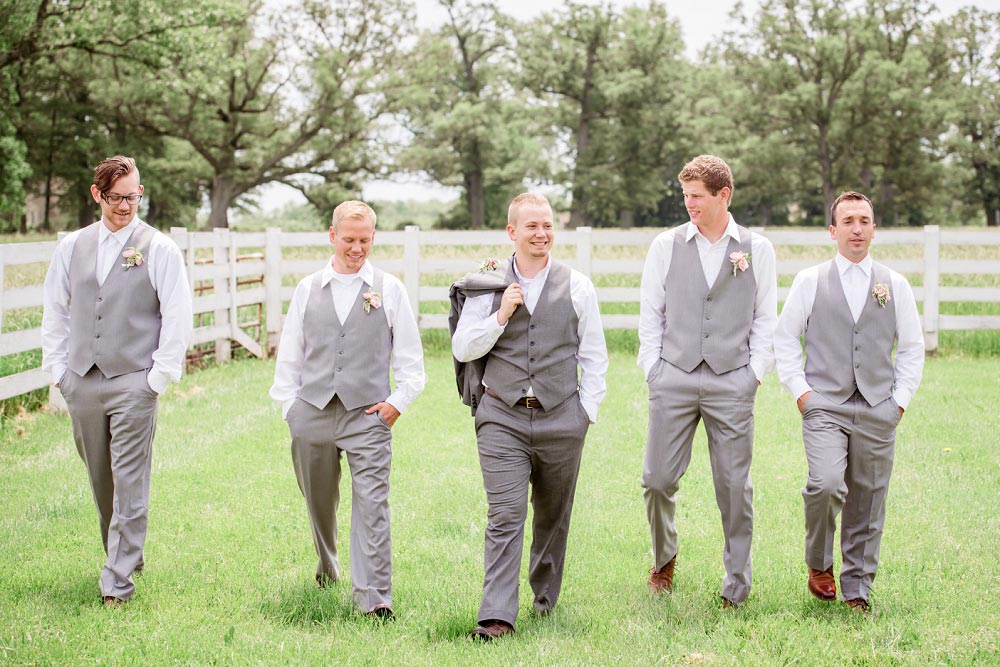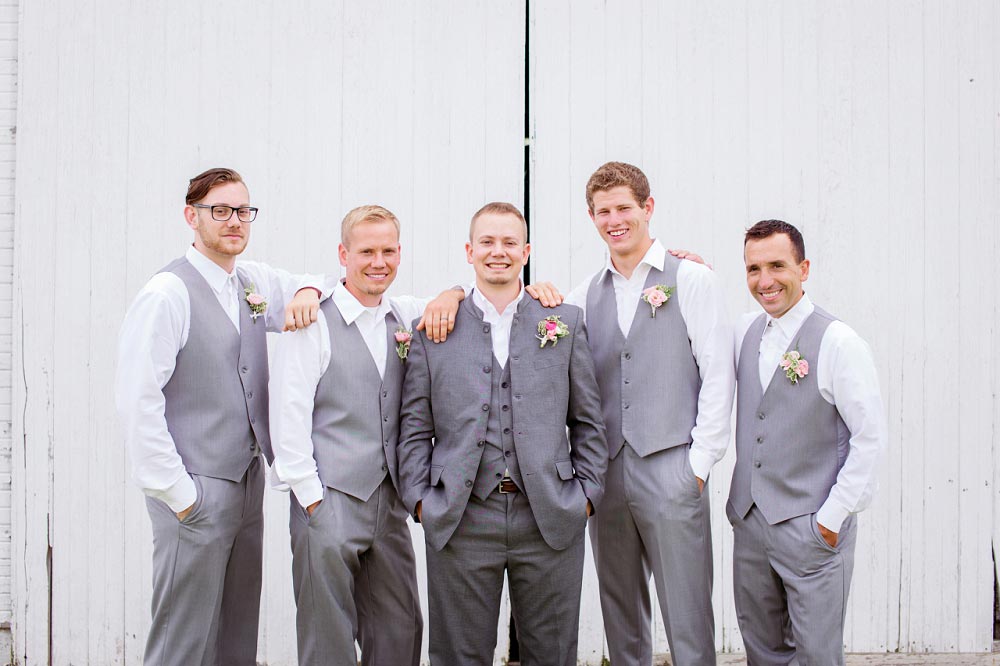 It was a hot and sunny day, and even a little bit buggy with the pesky insects down by the creek. Honestly, I don't think I've seen so many people swatting at bugs during pictures. Haha! But that didn't dampen the joy of the day!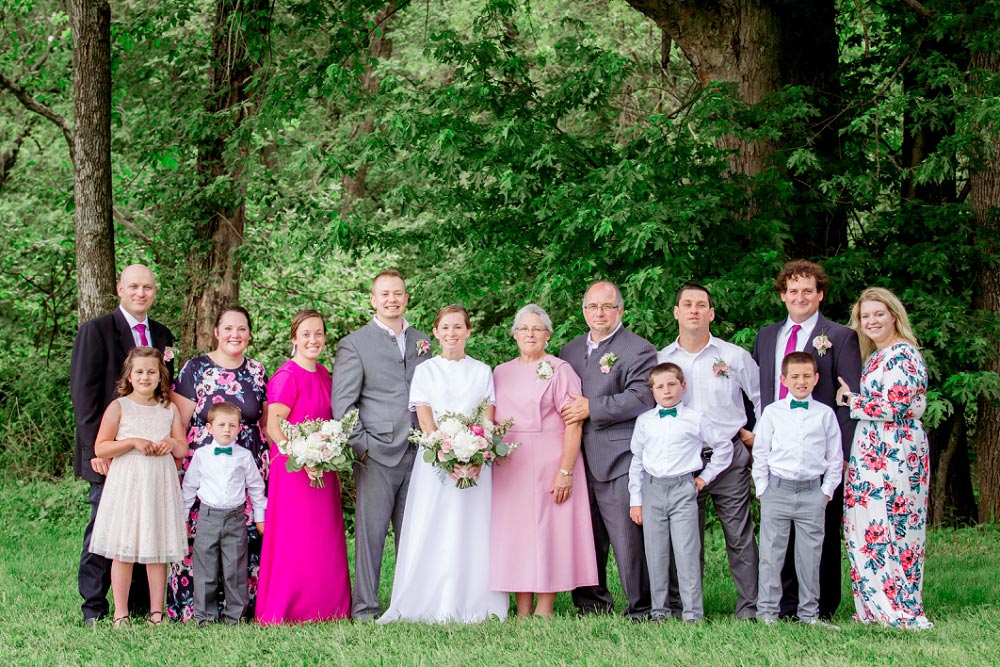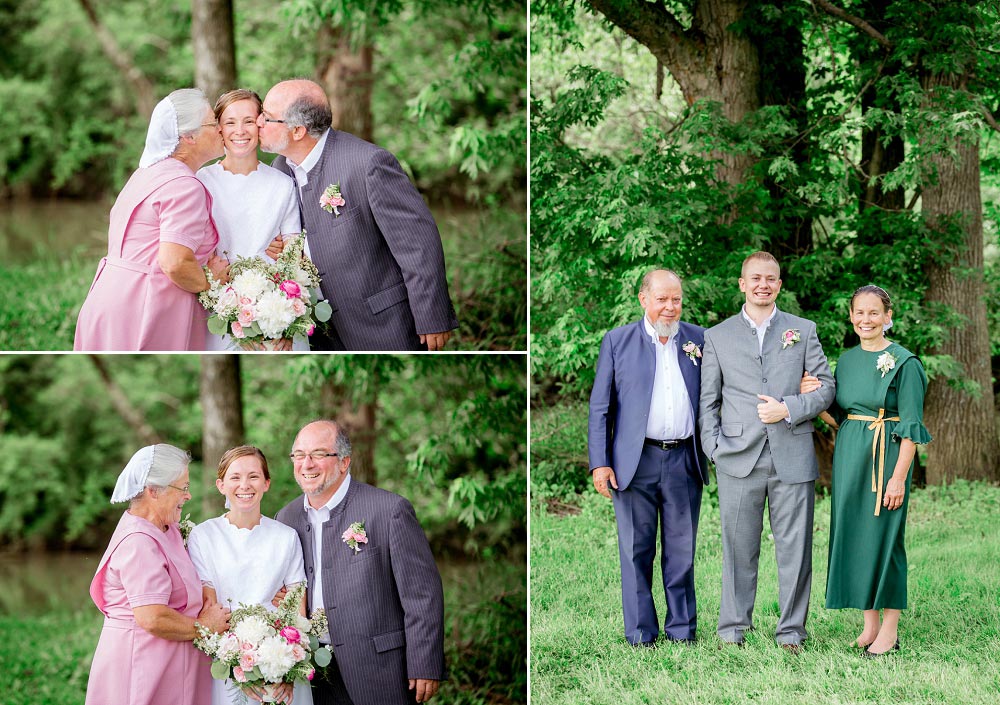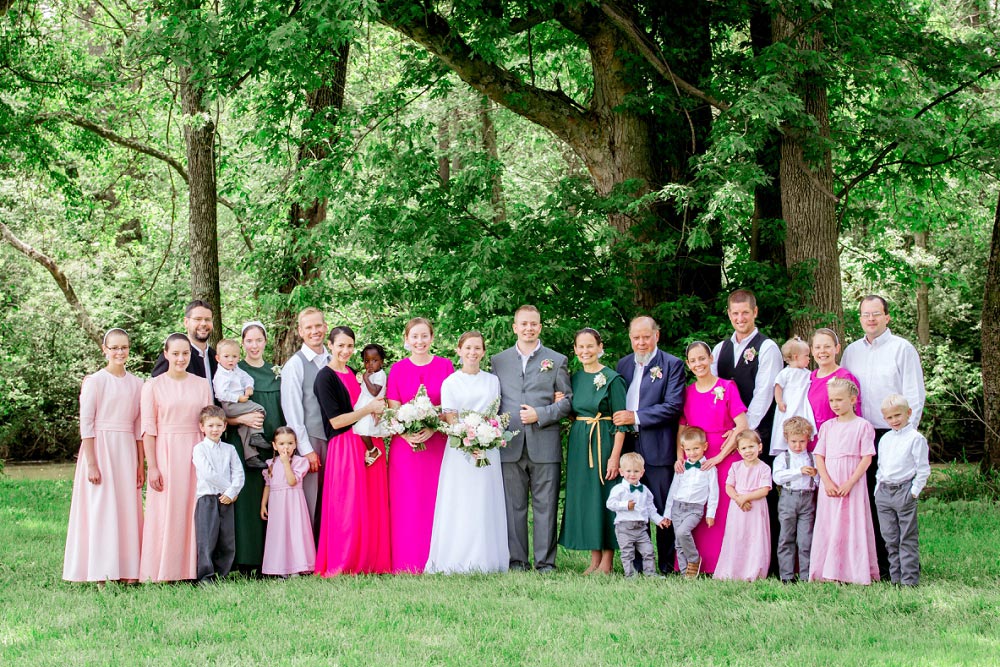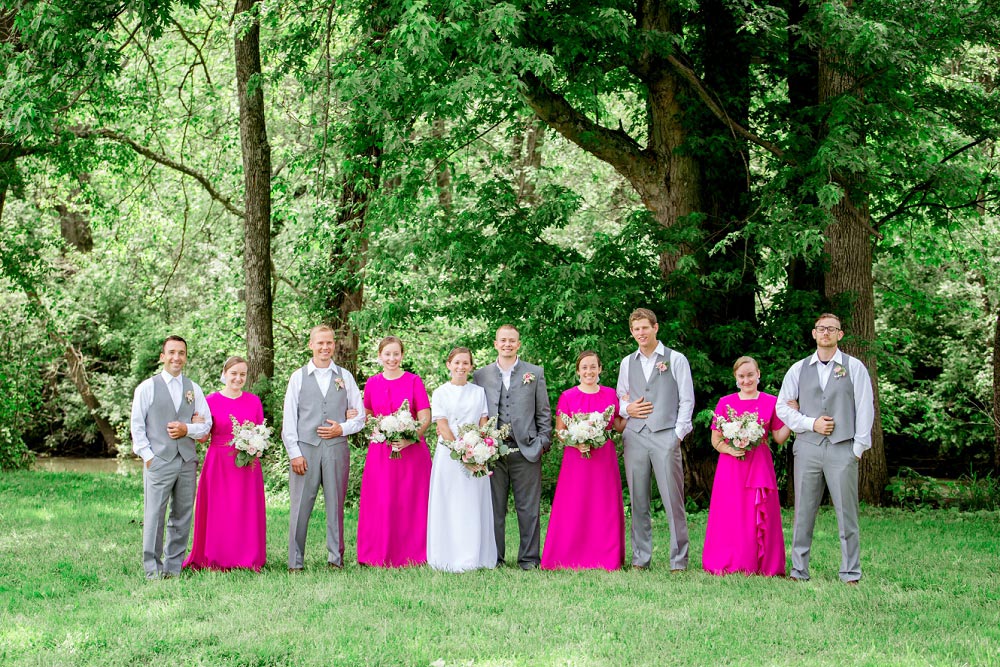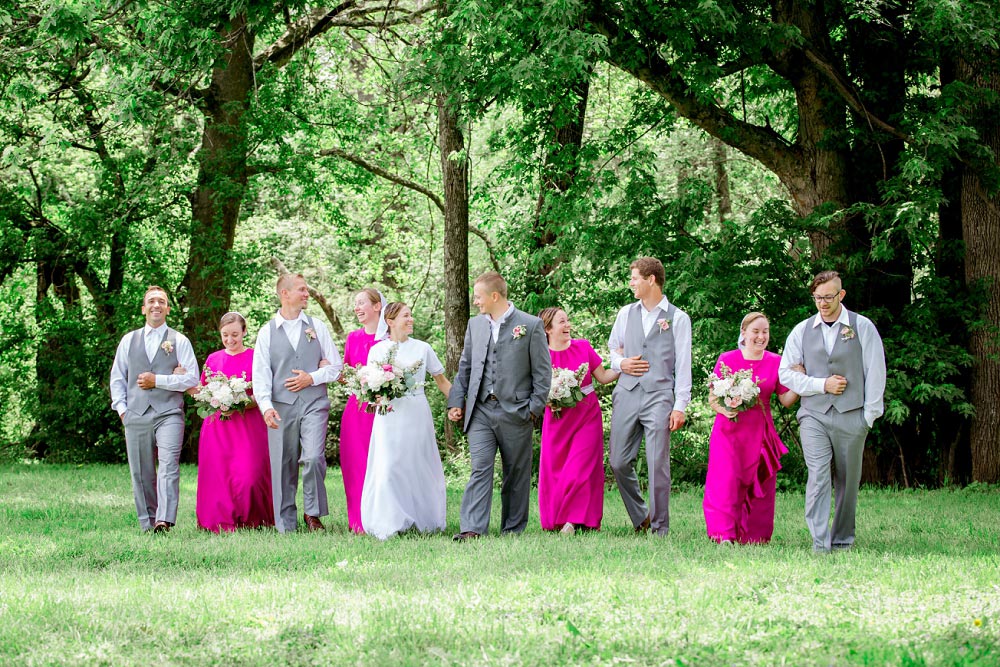 The ceremony and reception took place at United Bethel Mennonite Church in Plain City, Ohio.  The original plan was to have the reception by the creek at Thad's home, but due to a rainy weather forecast the reception was brought indoors. It was a good move, because we would have gotten rained on!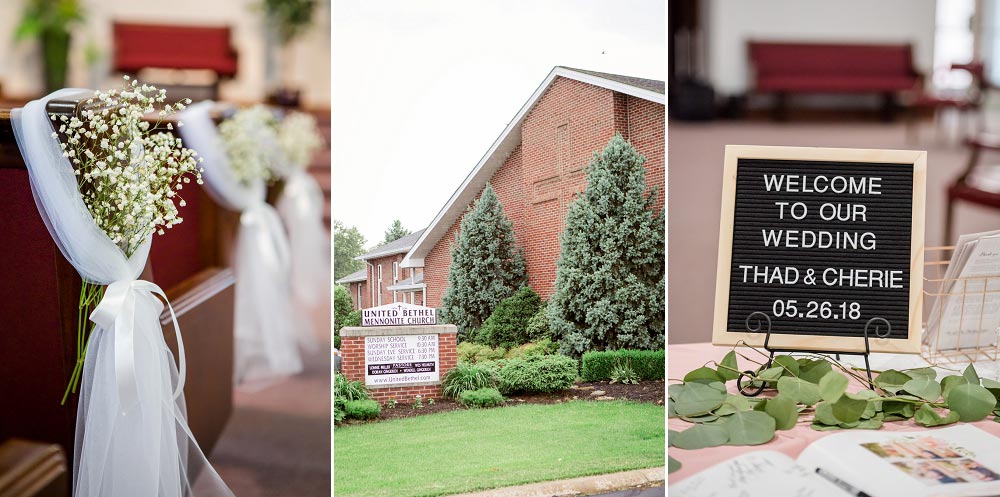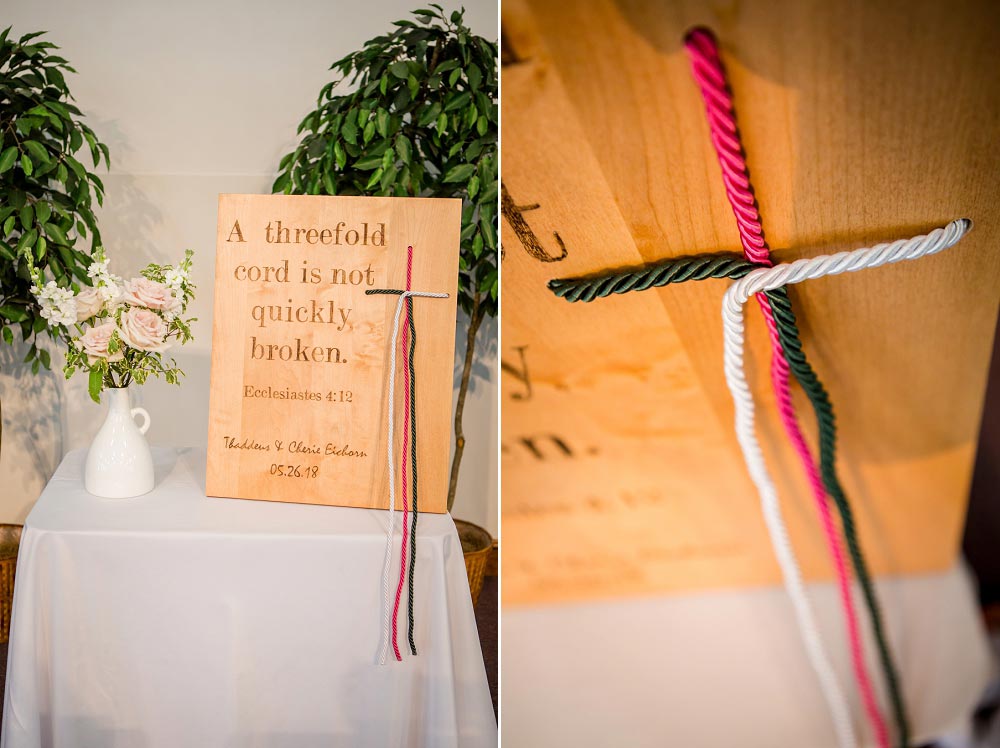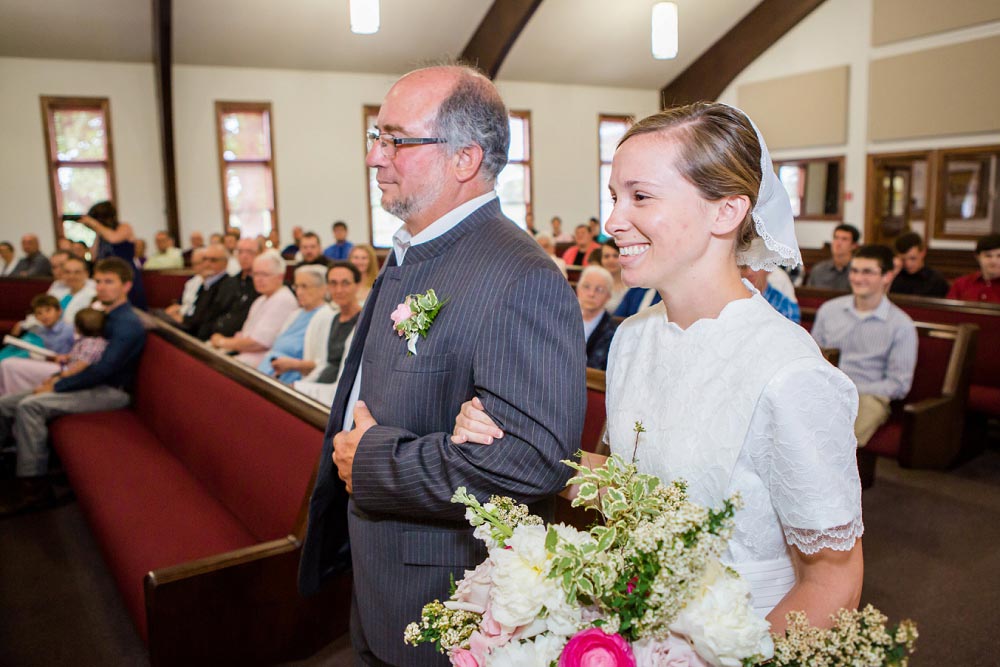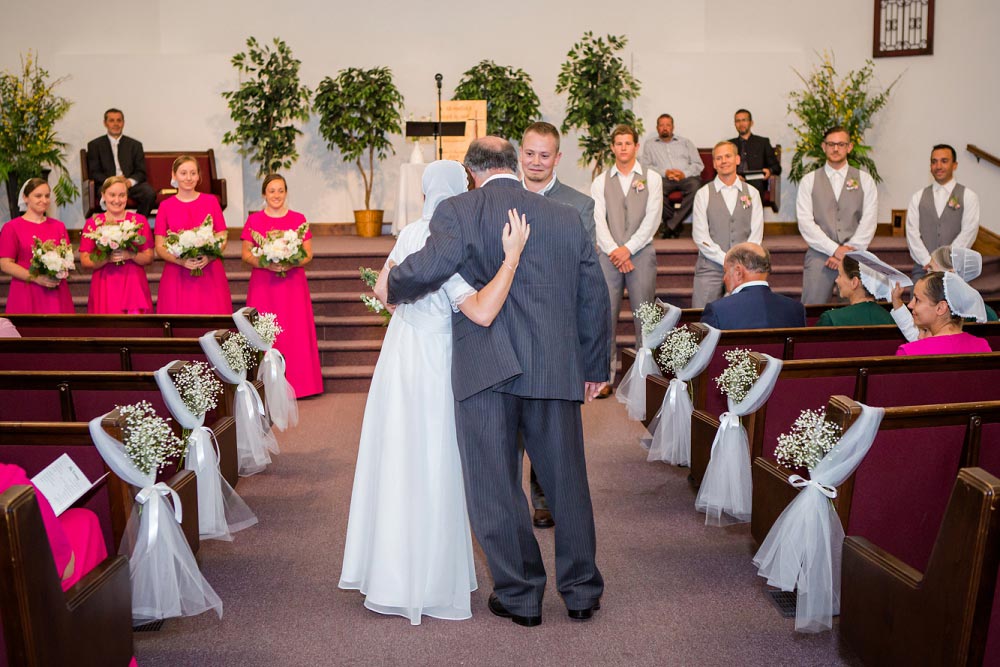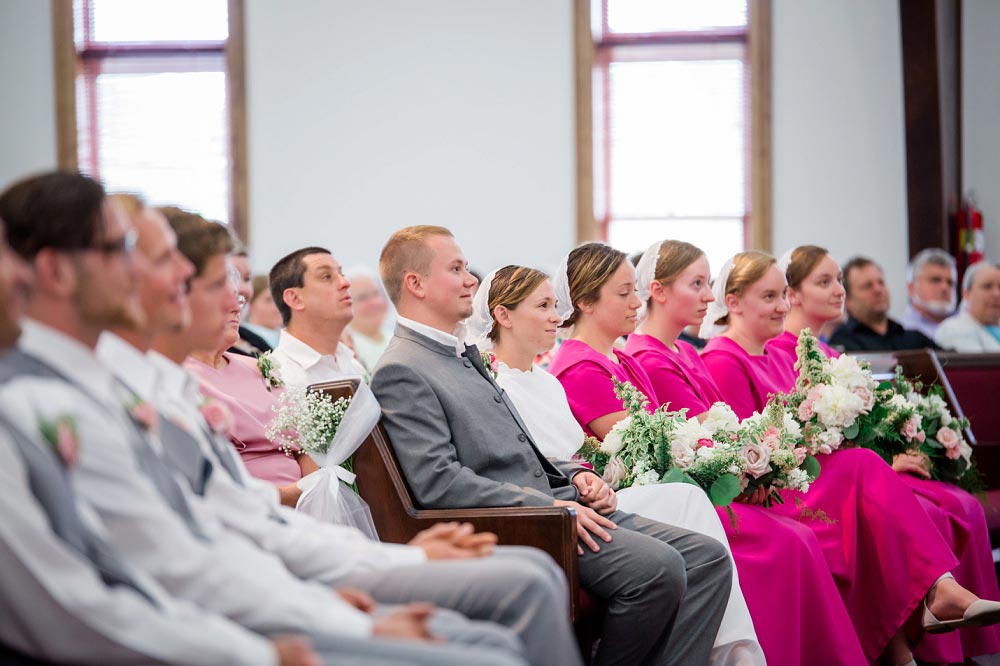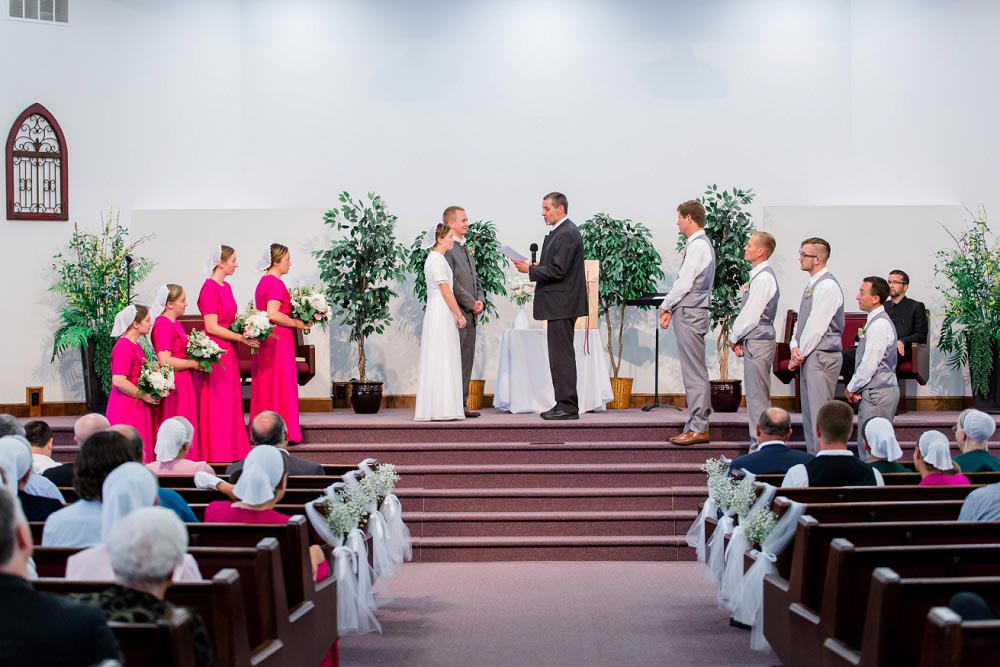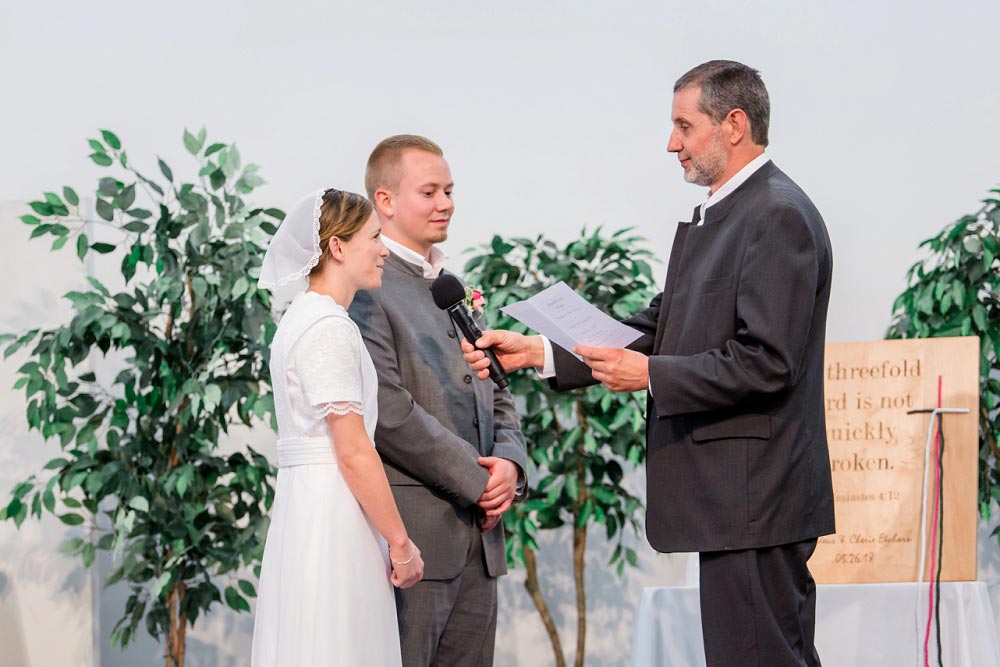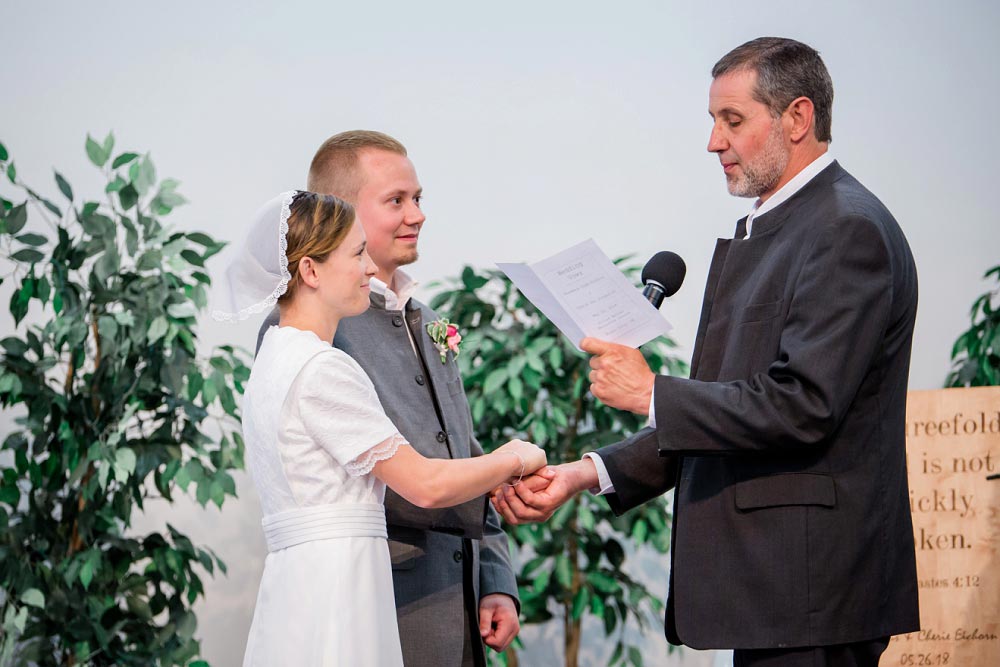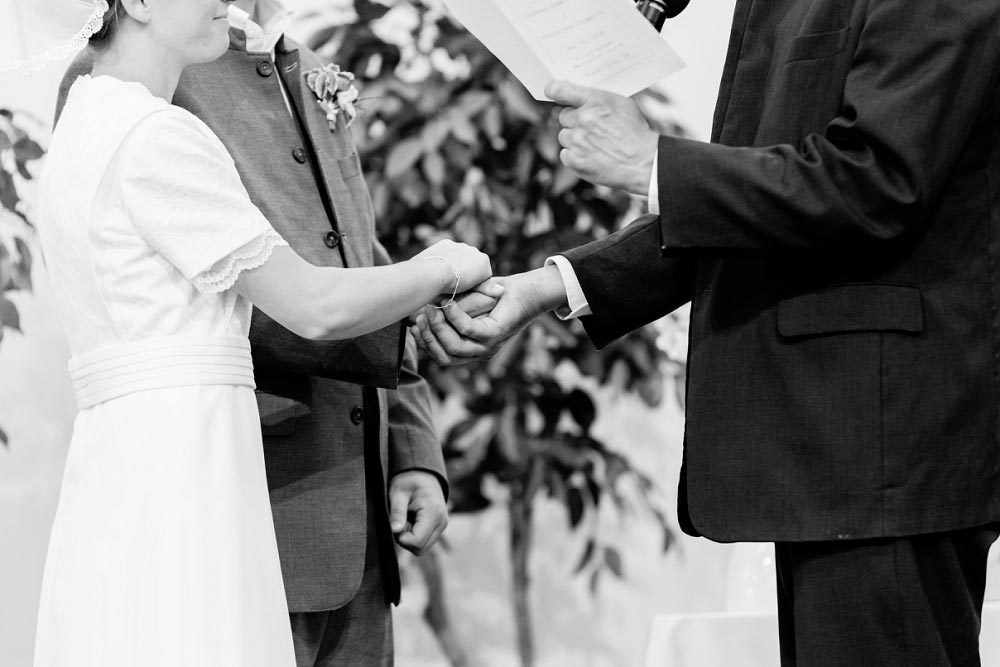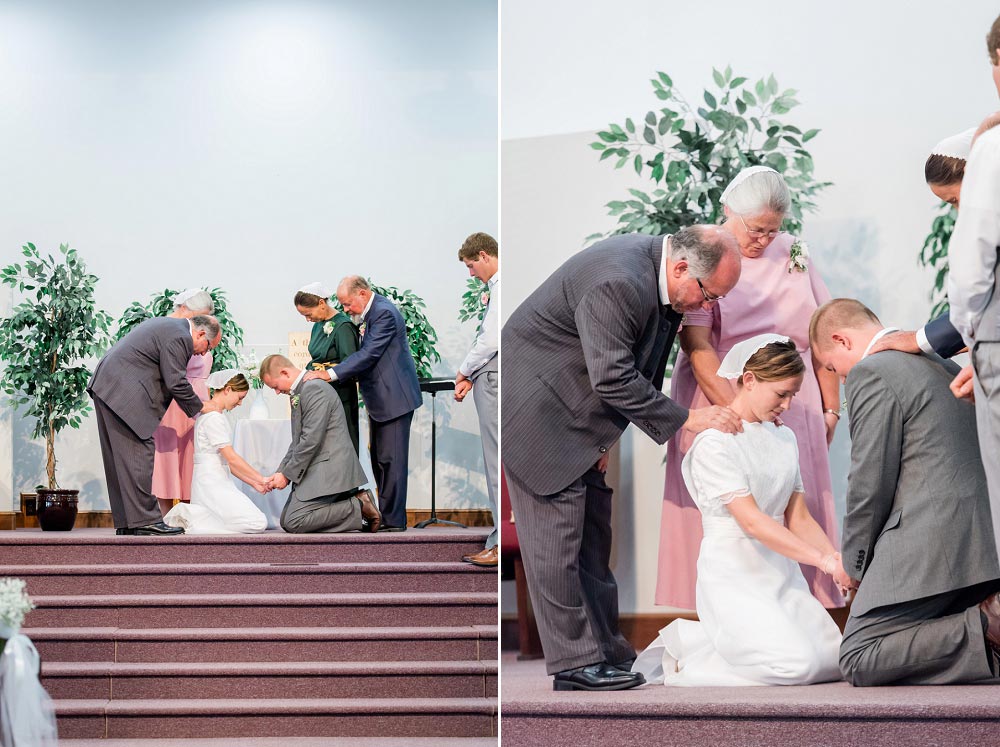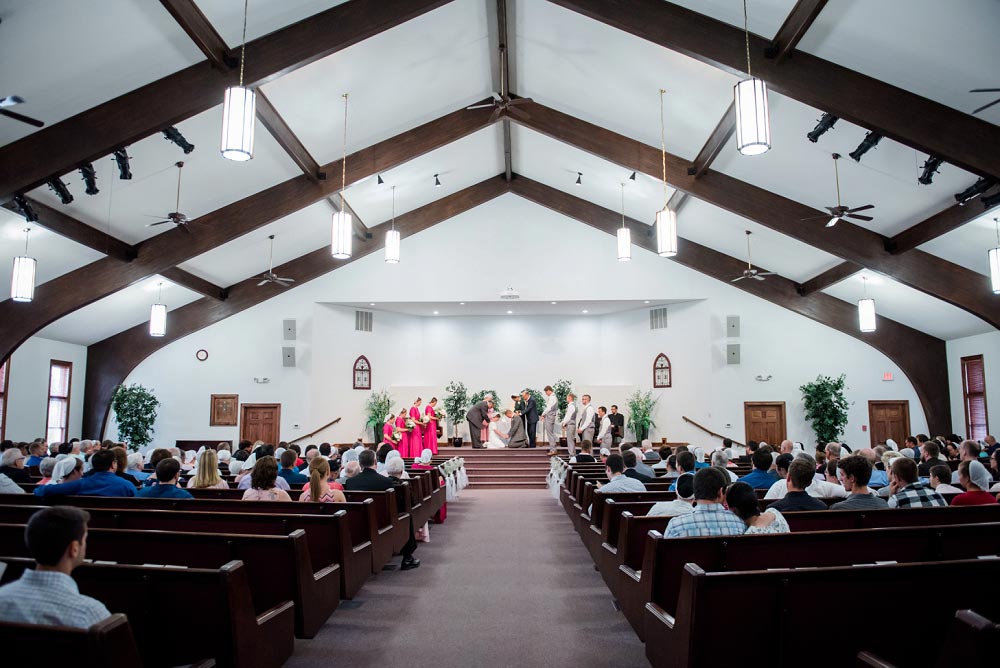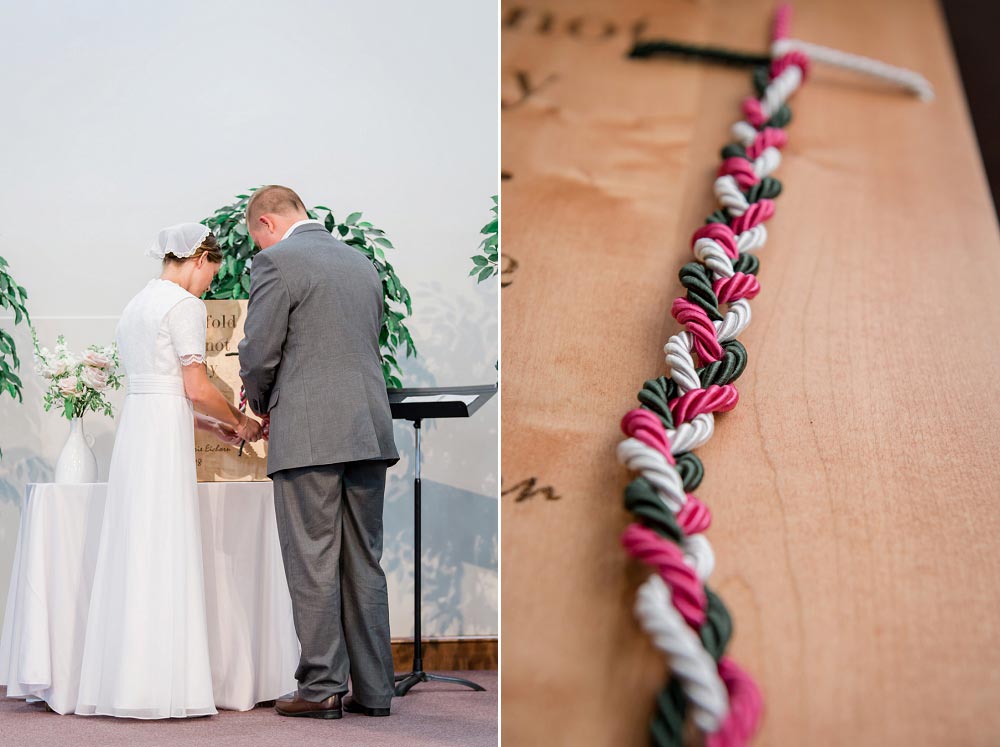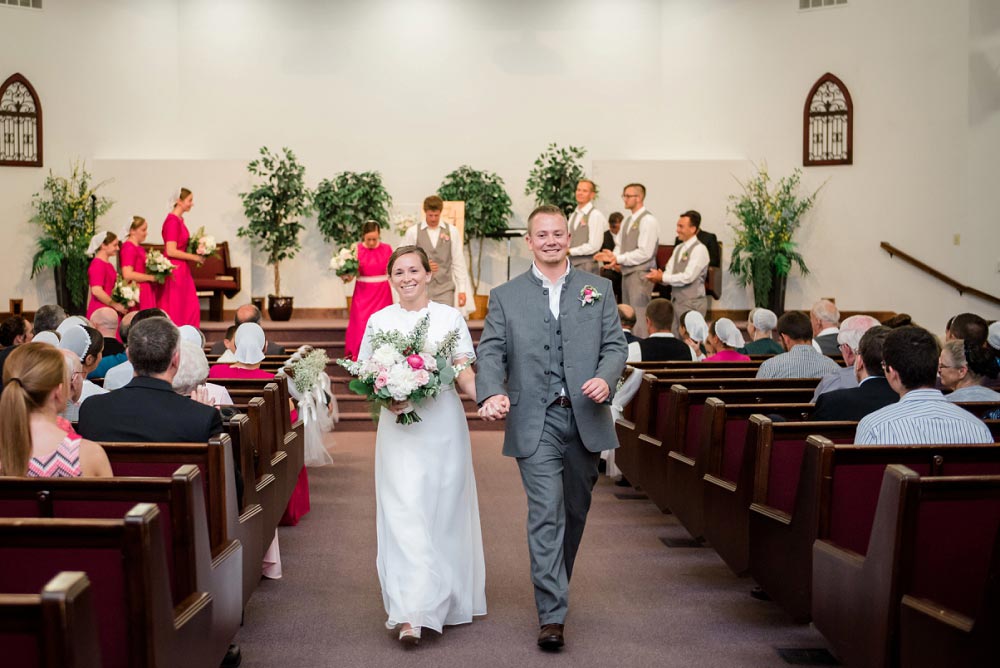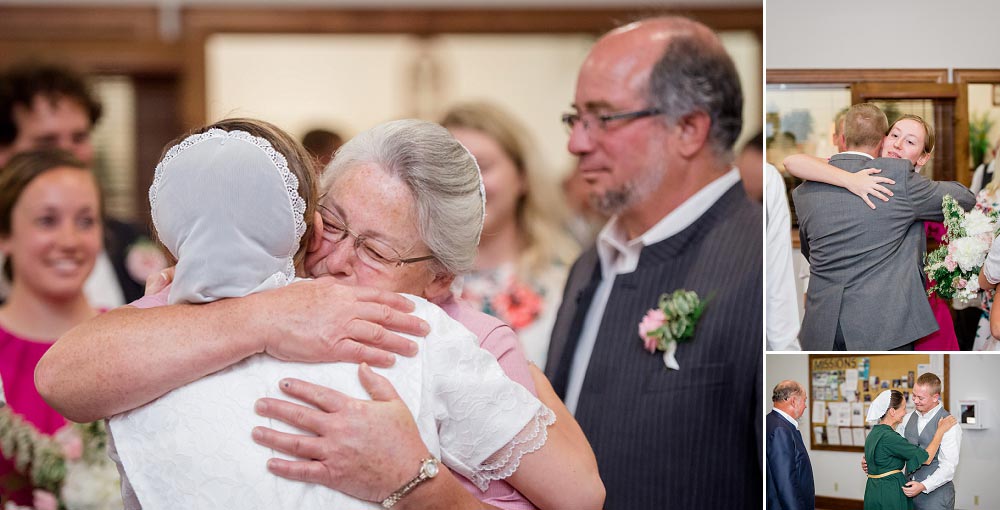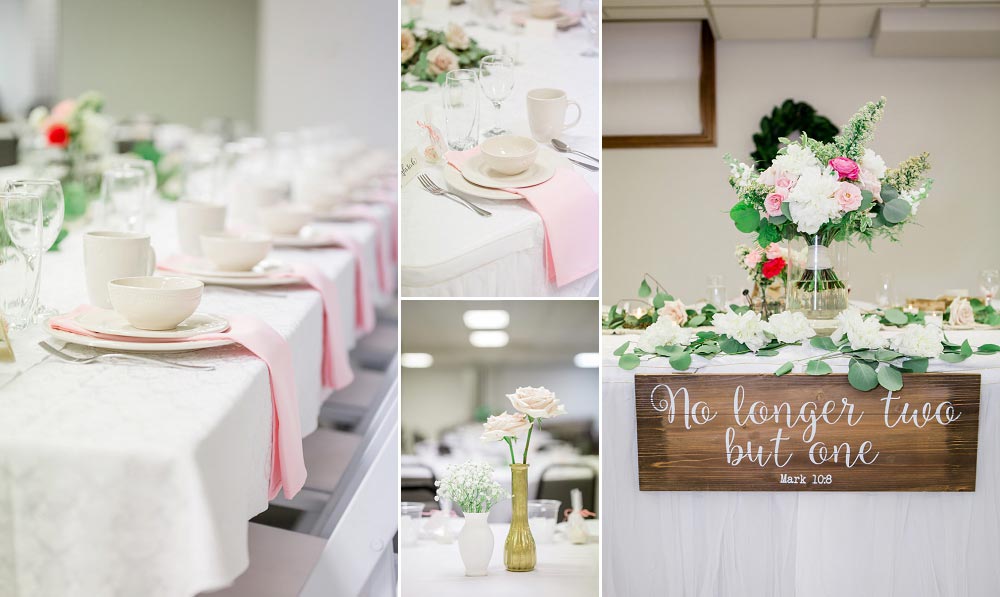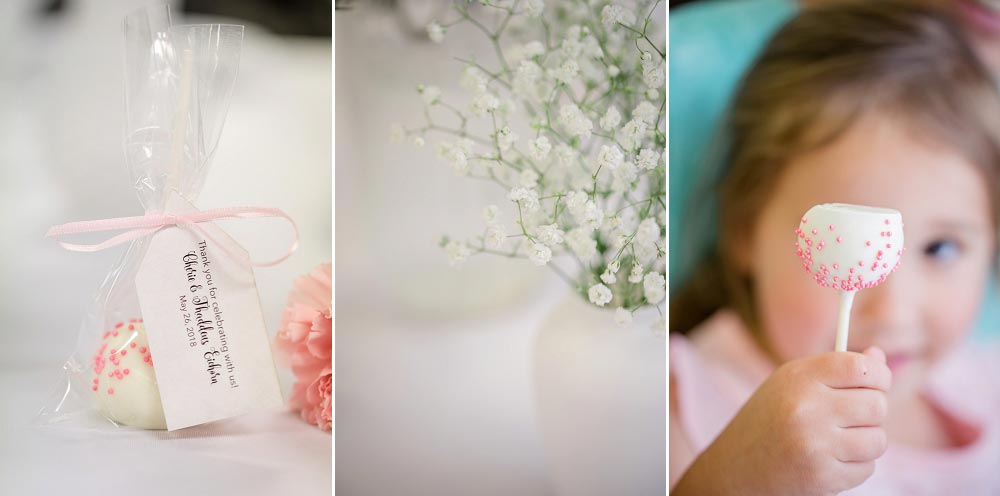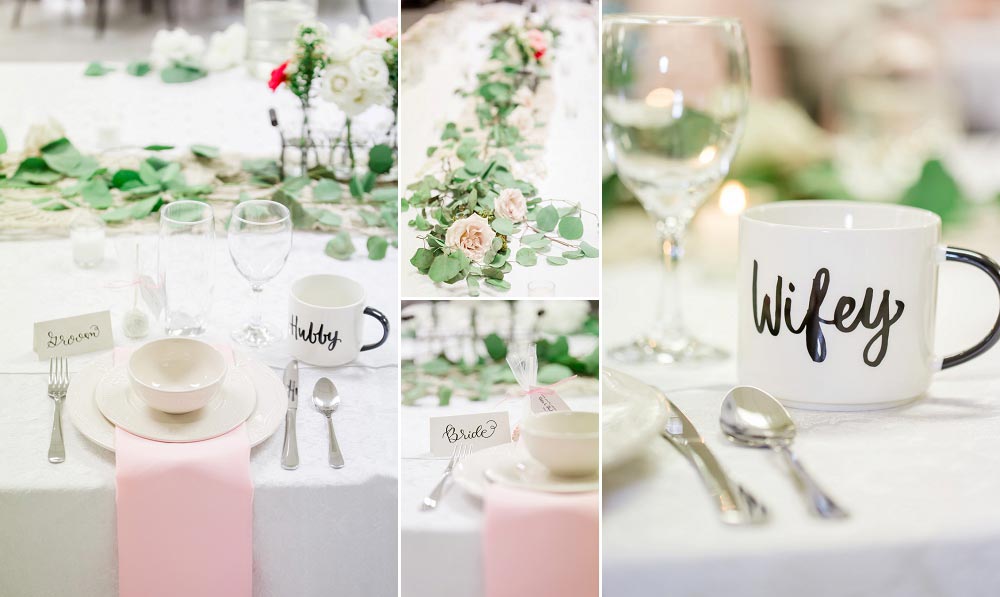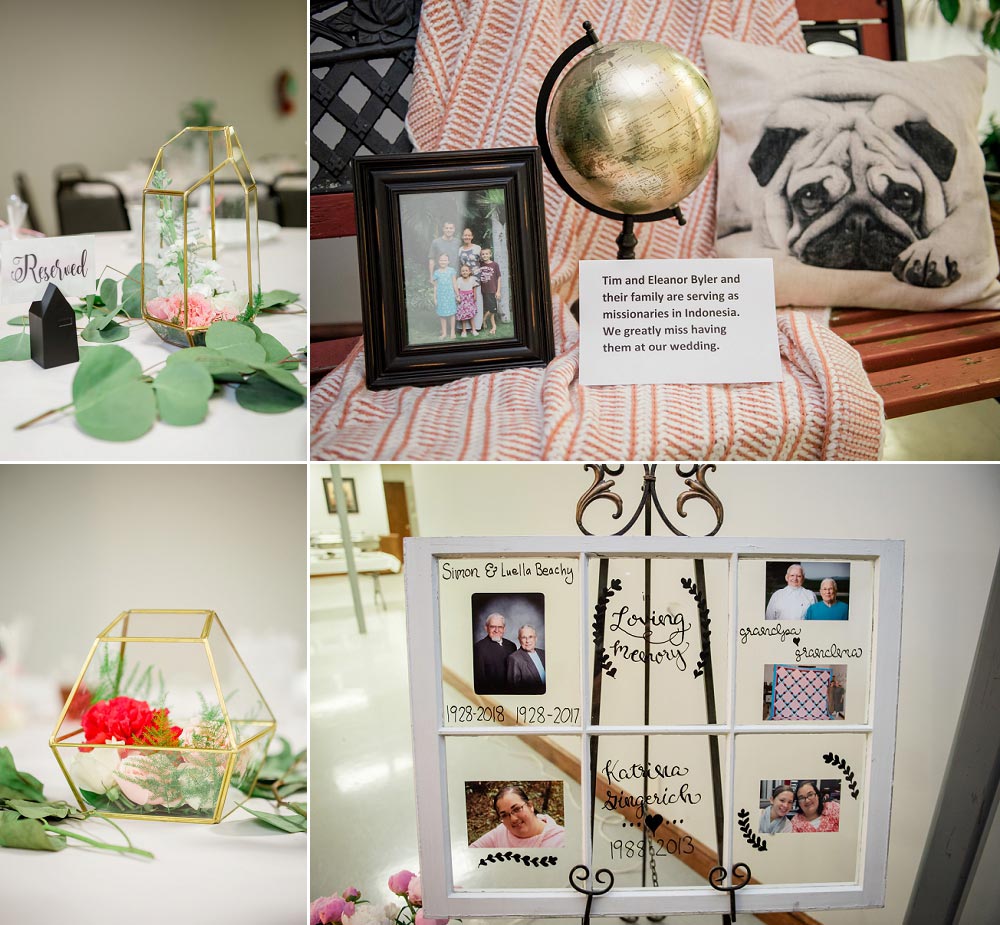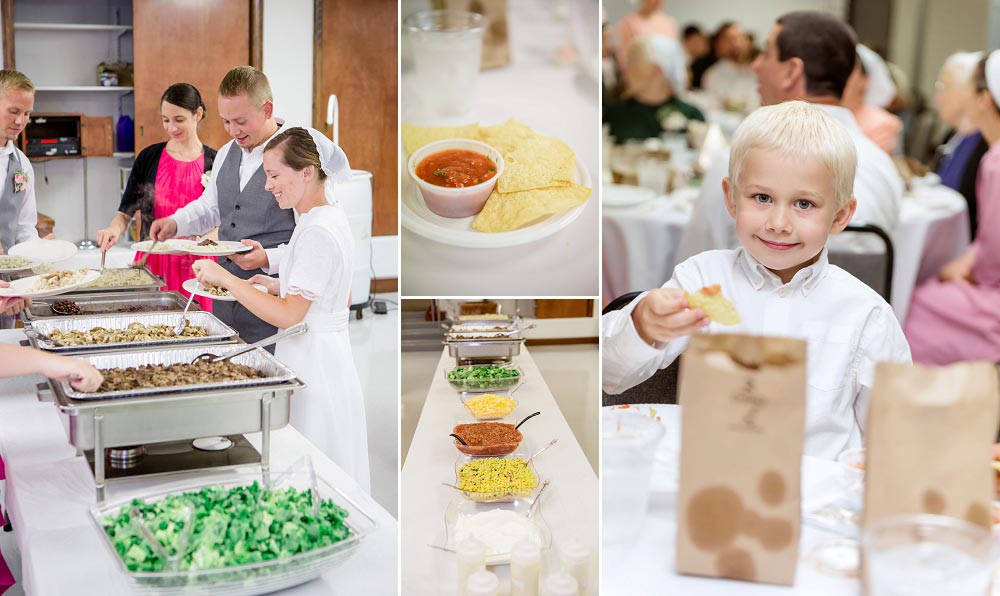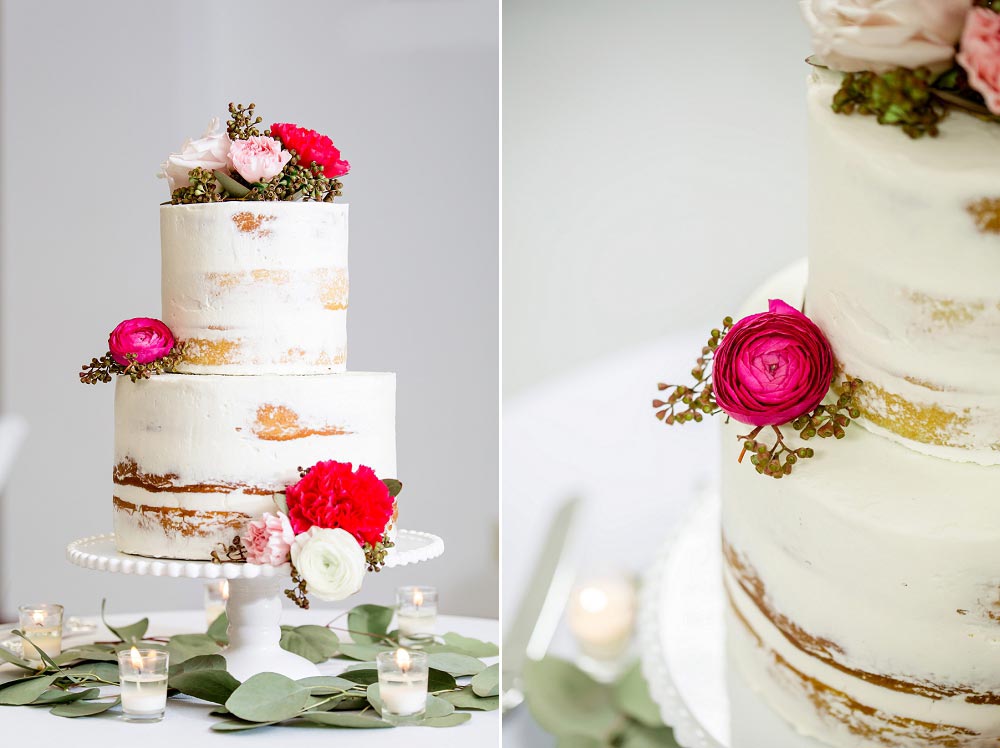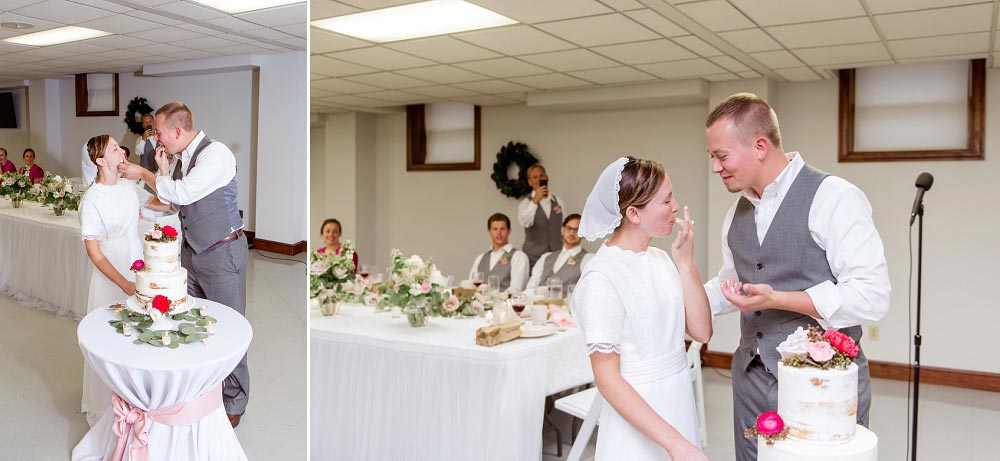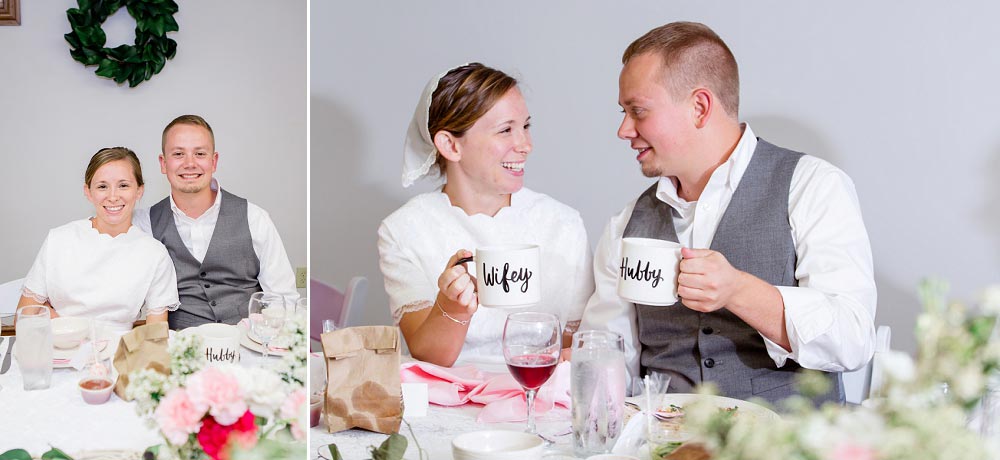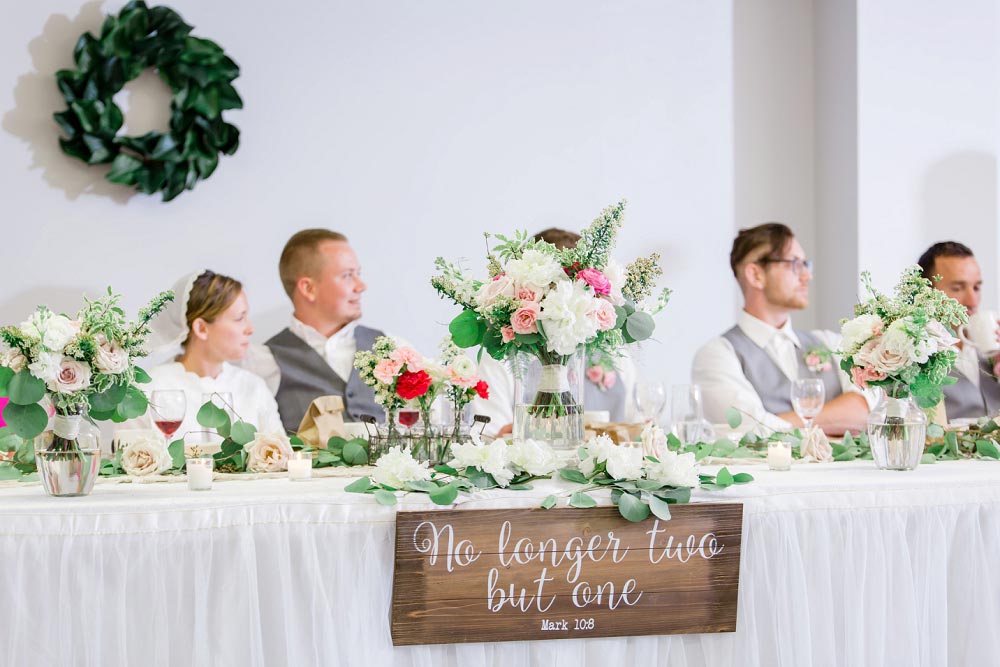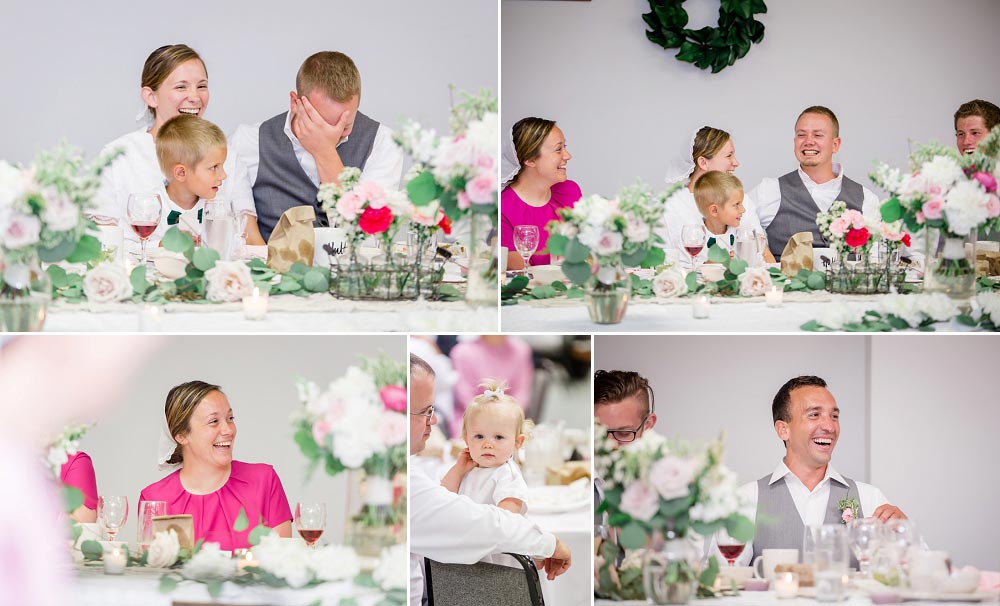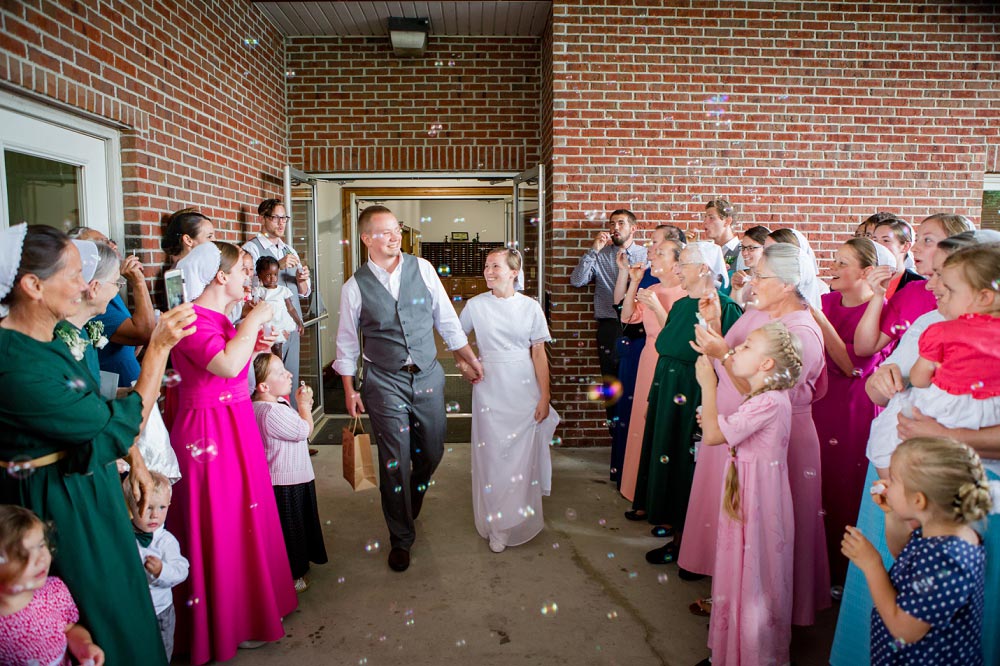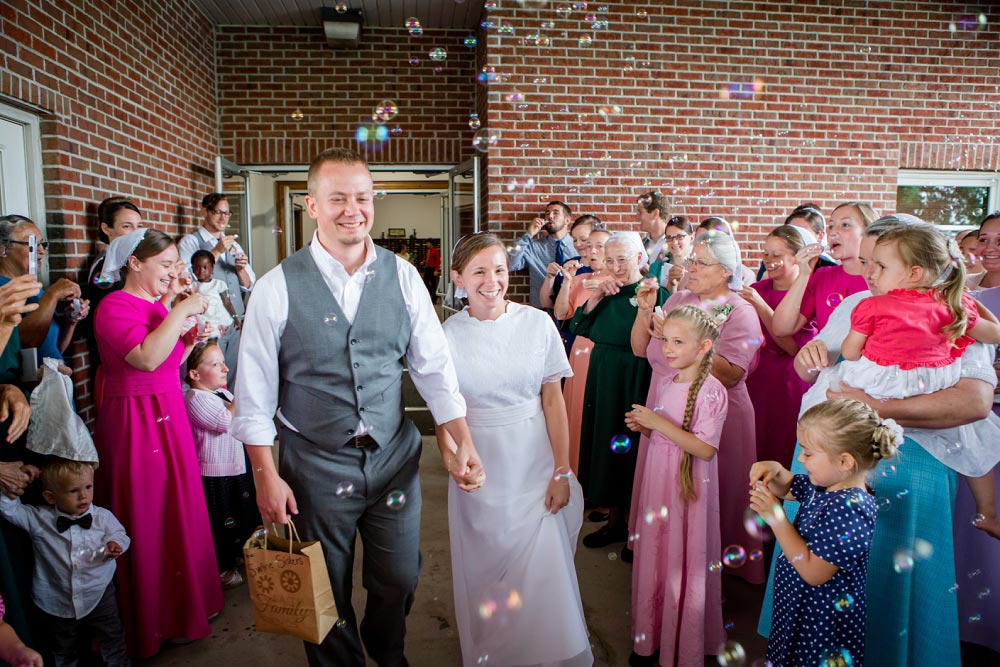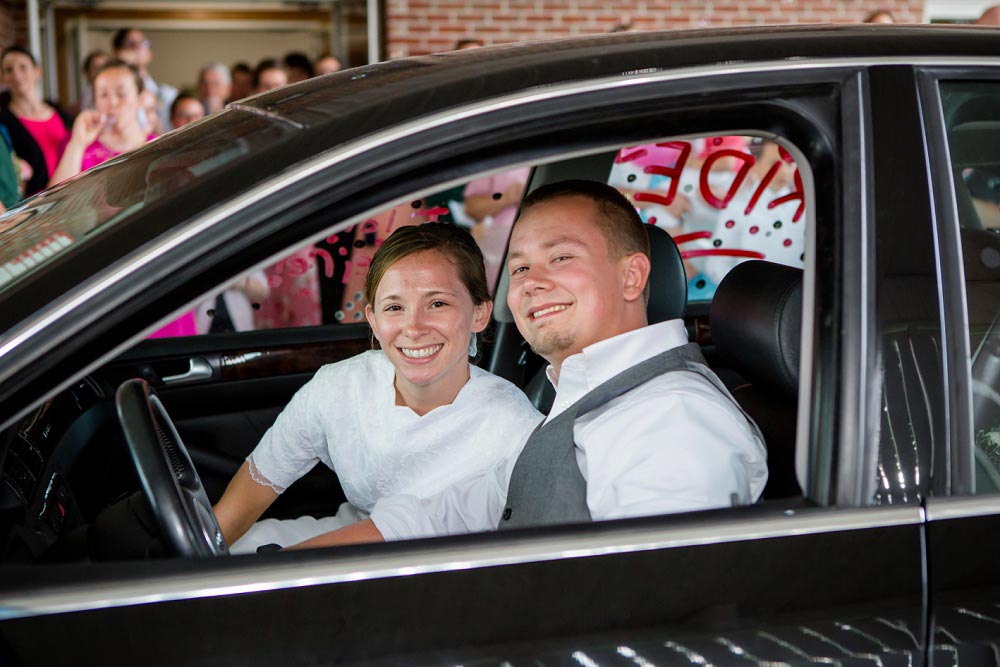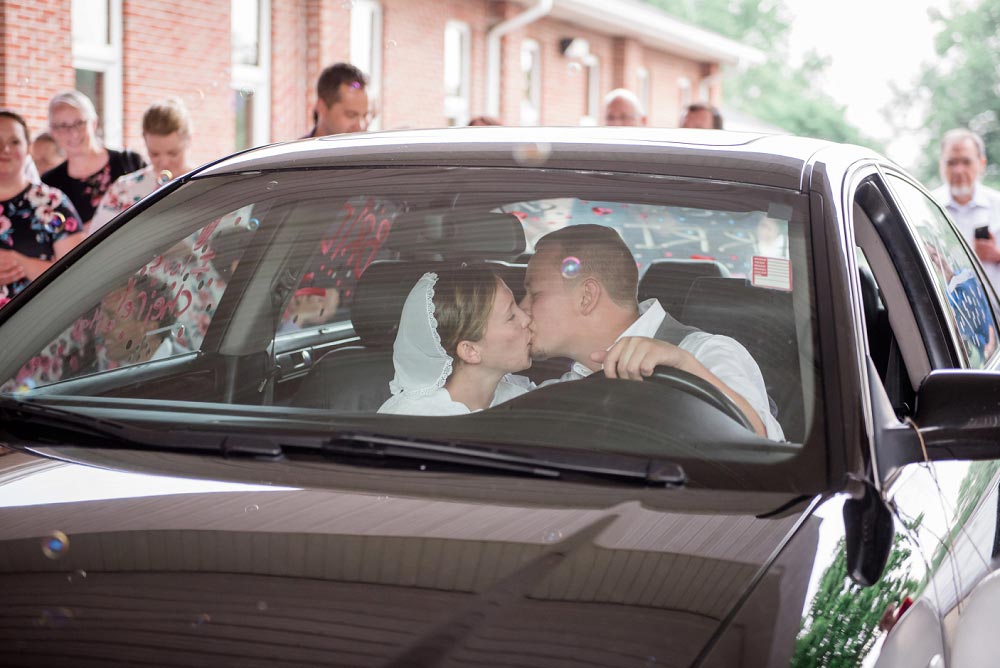 Congratulations, Mr. and Mrs. Eichorn!!
Special thanks to Deborah Beachy of DG Photography (also Cherie's cousin!) for second shooting. As always, she's amazing!
Florist: Everyday Beauty Co.
Bride's Dress: Mary Beachy