Special congratulations to this sweet couple…the new Mr. and Mrs. Strauss! Evan and Erin tied the knot two weeks ago!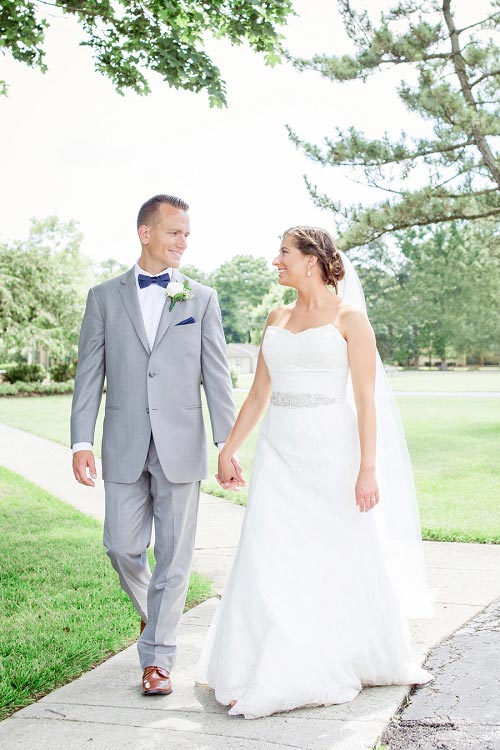 Allow me to give you a little glimpse into the story of their day told through pictures…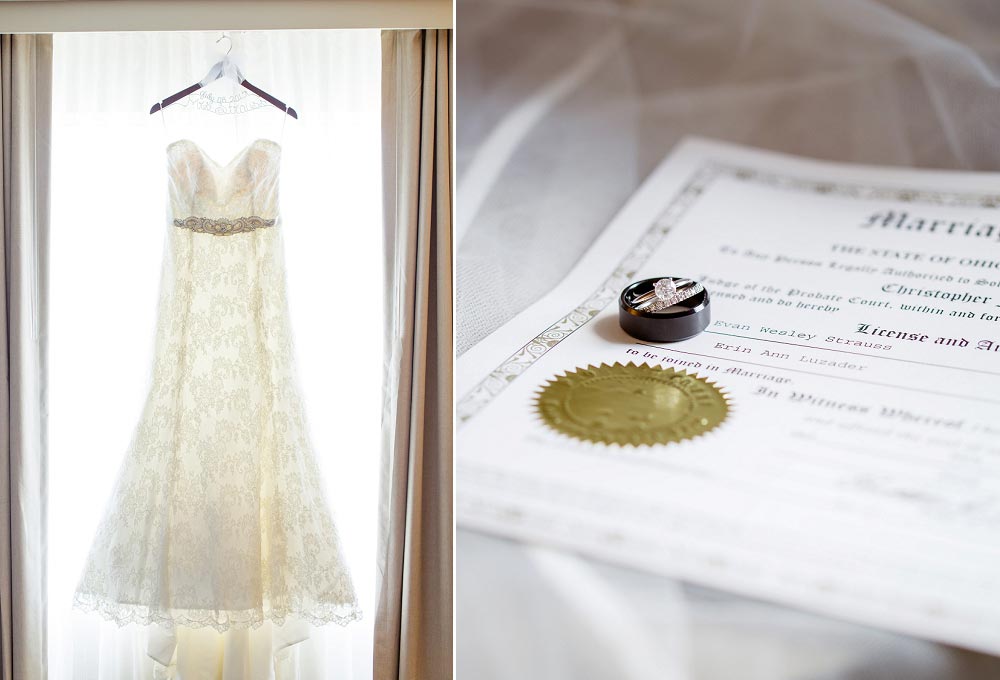 For Erin, the day began in the bridal suite of the Embassy Suites in Dublin. Her beautiful lace dress literally glowed as it hung in the window.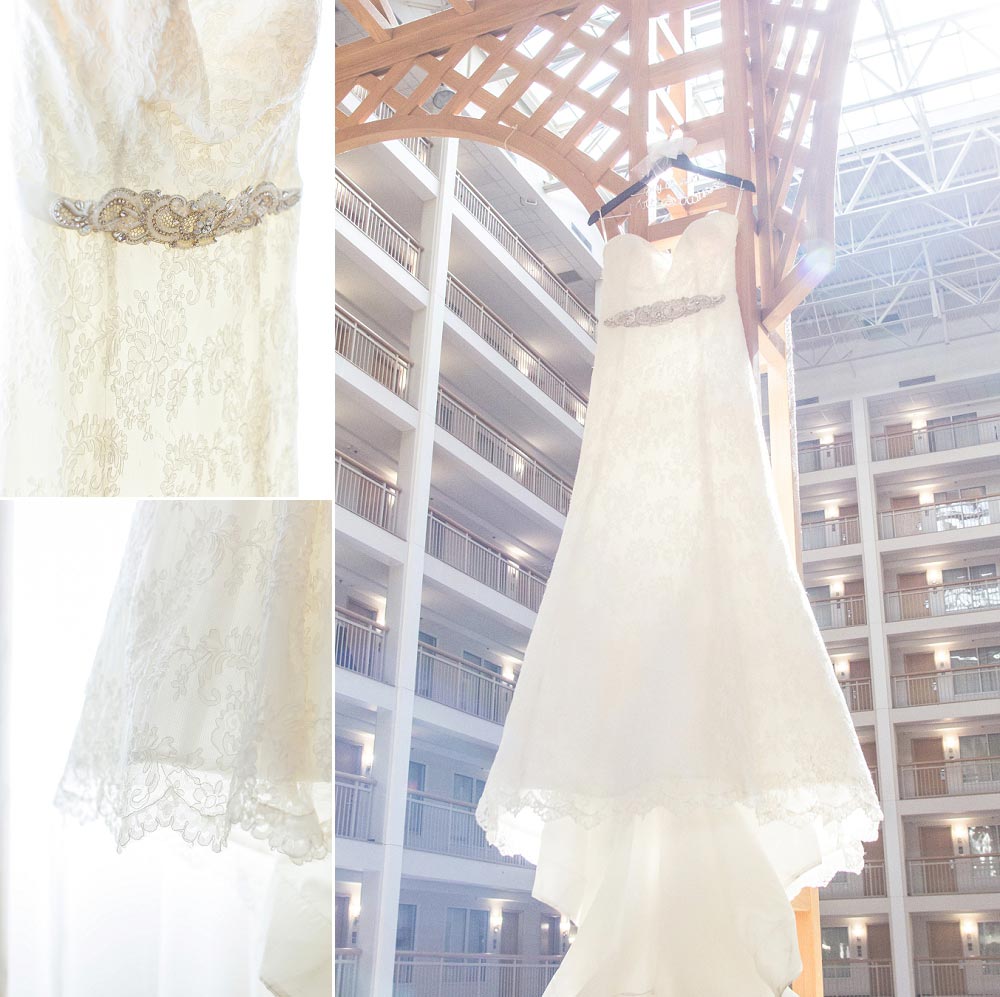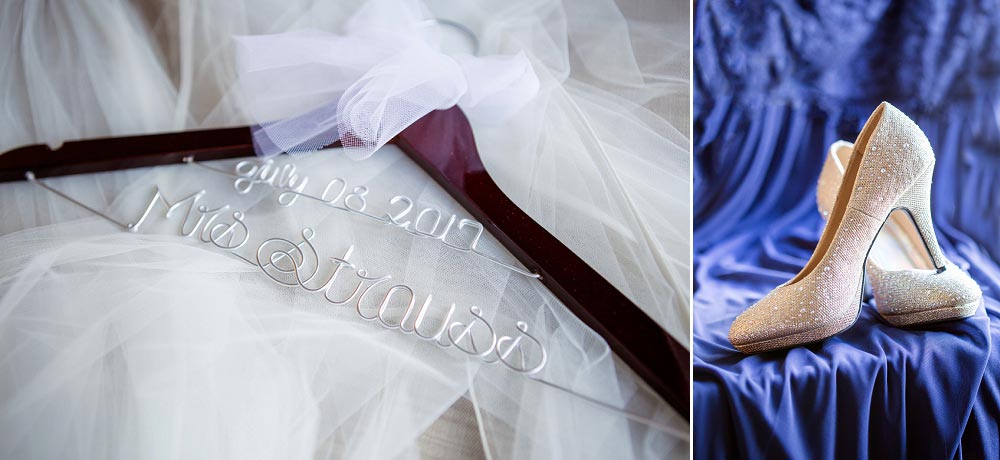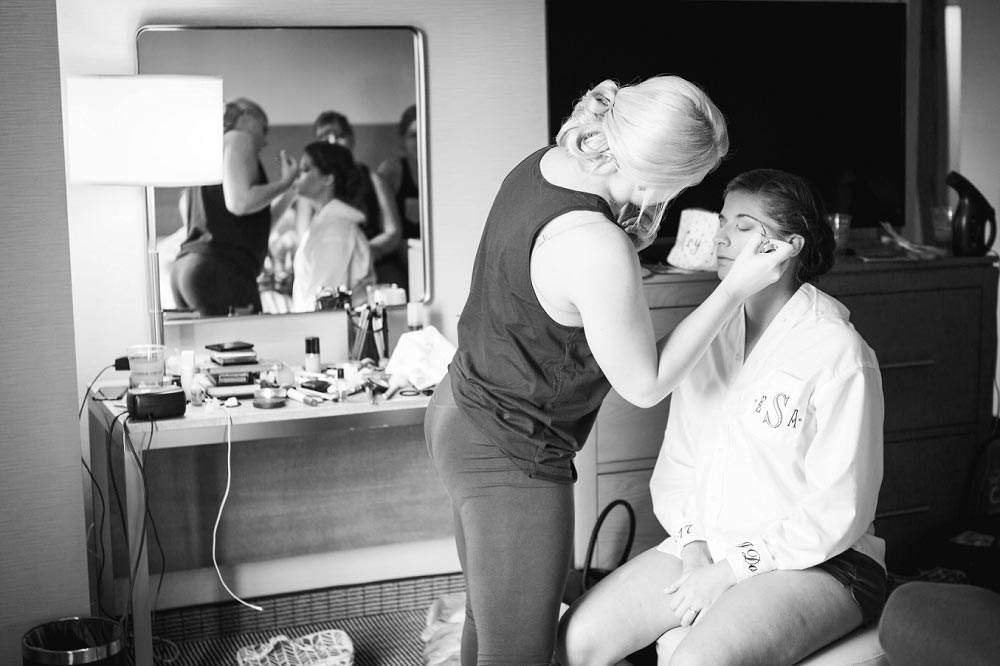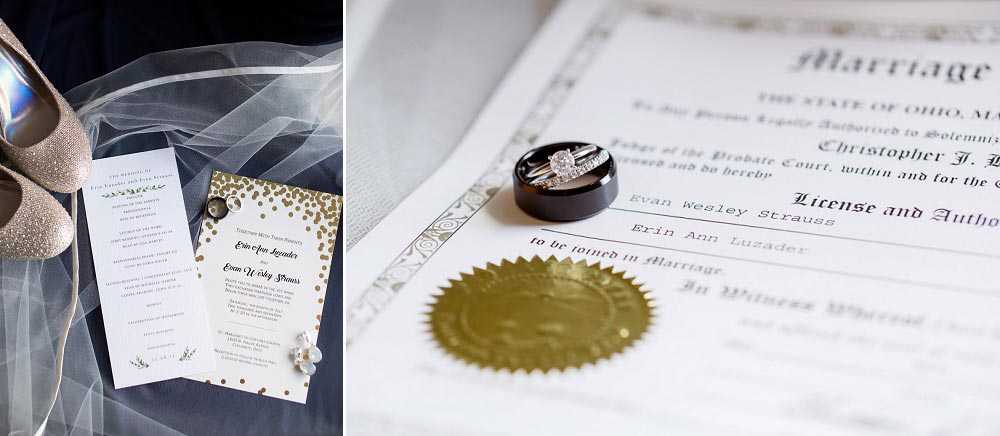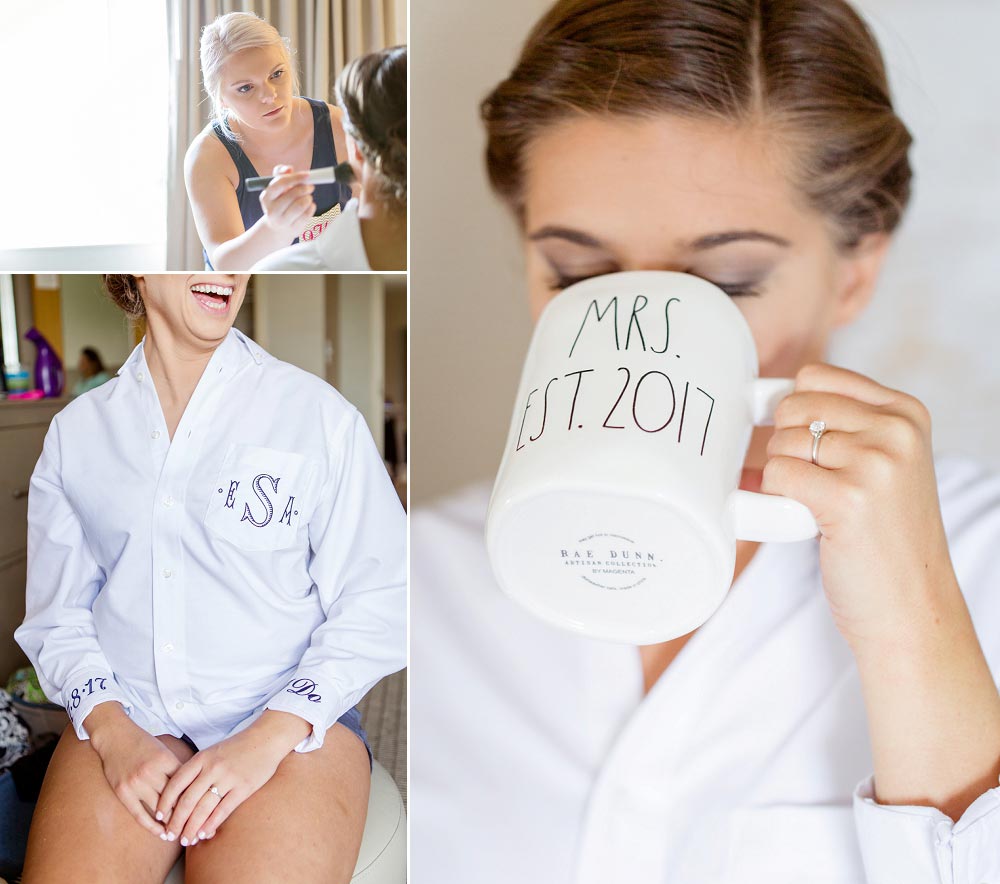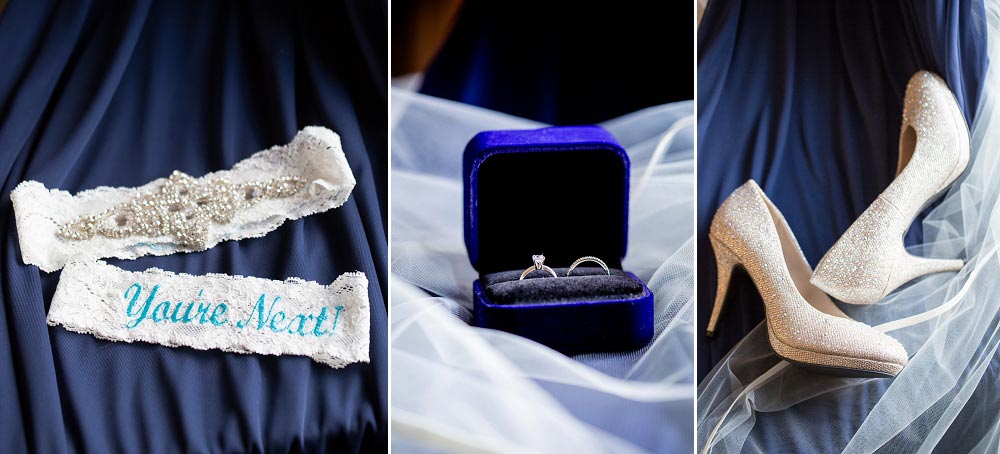 Flowers were sent to her room from the first man in her life…her dad!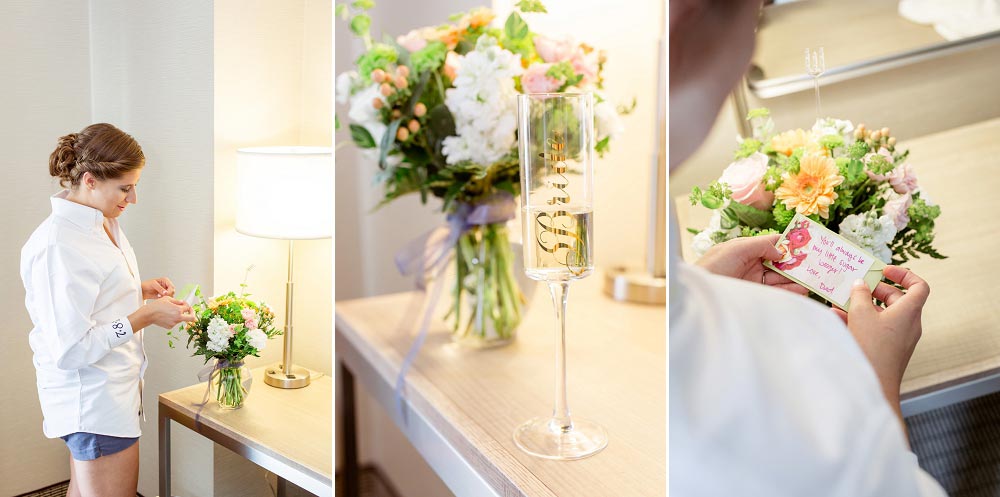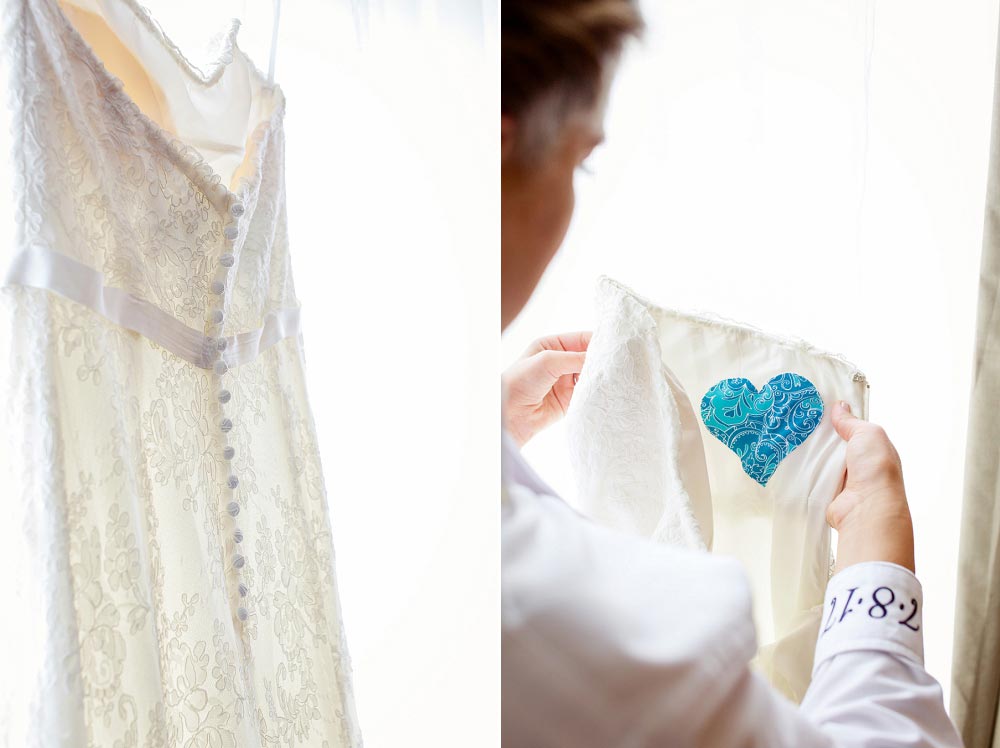 Photographing the wedding details helps to add to the story of a bride and groom's day, and when one of those items is sentimental it makes capturing the story even more special.  One of Erin's extra special details was her "something blue"…a blue heart sewn inside her wedding dress.  The heart had been cut from one of her grandma's dresses.  She was really close with her grandma and in the last days of her life had the privilege of helping to care for her. How special to have a sweet reminder of her grandma close to her heart on her wedding day.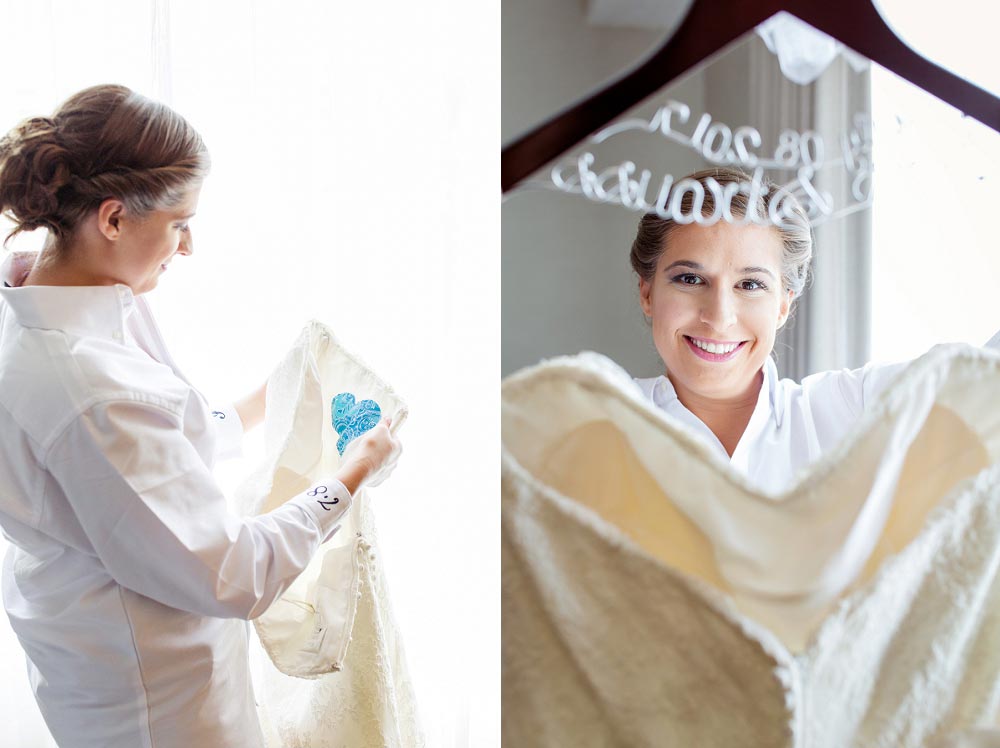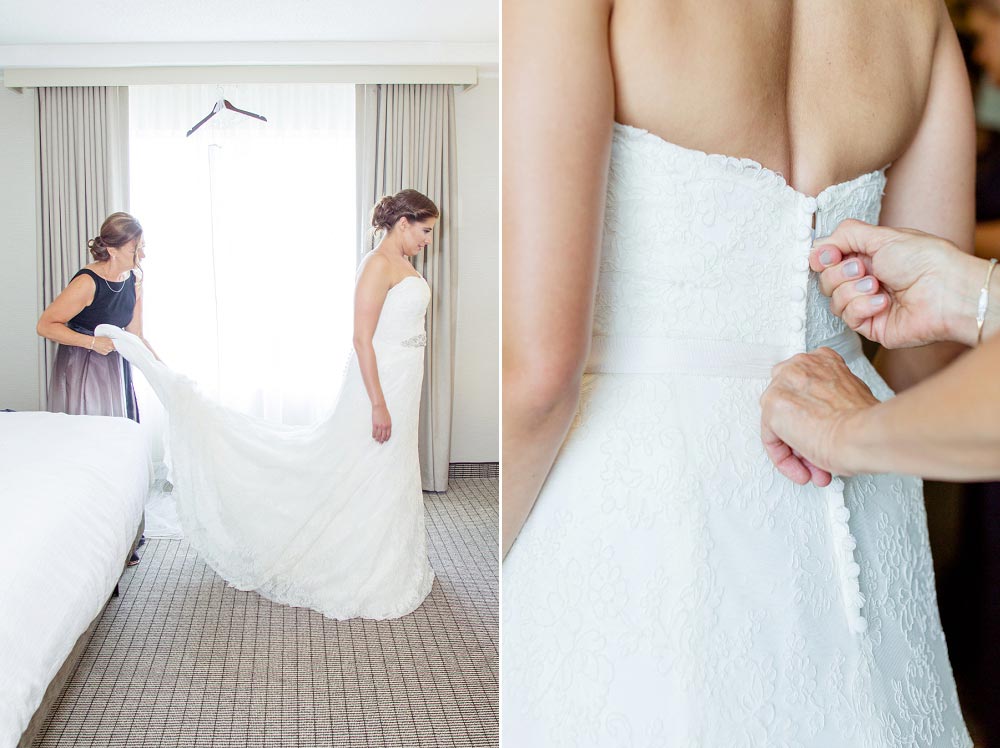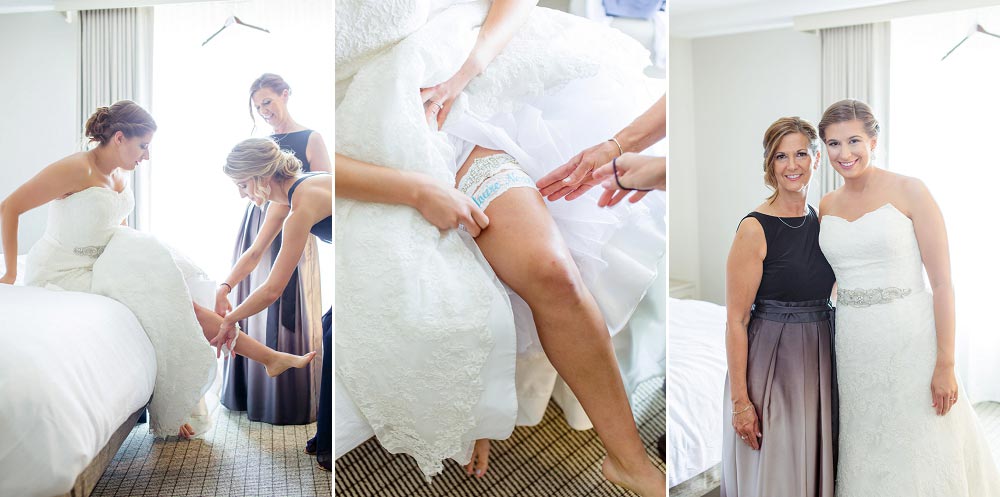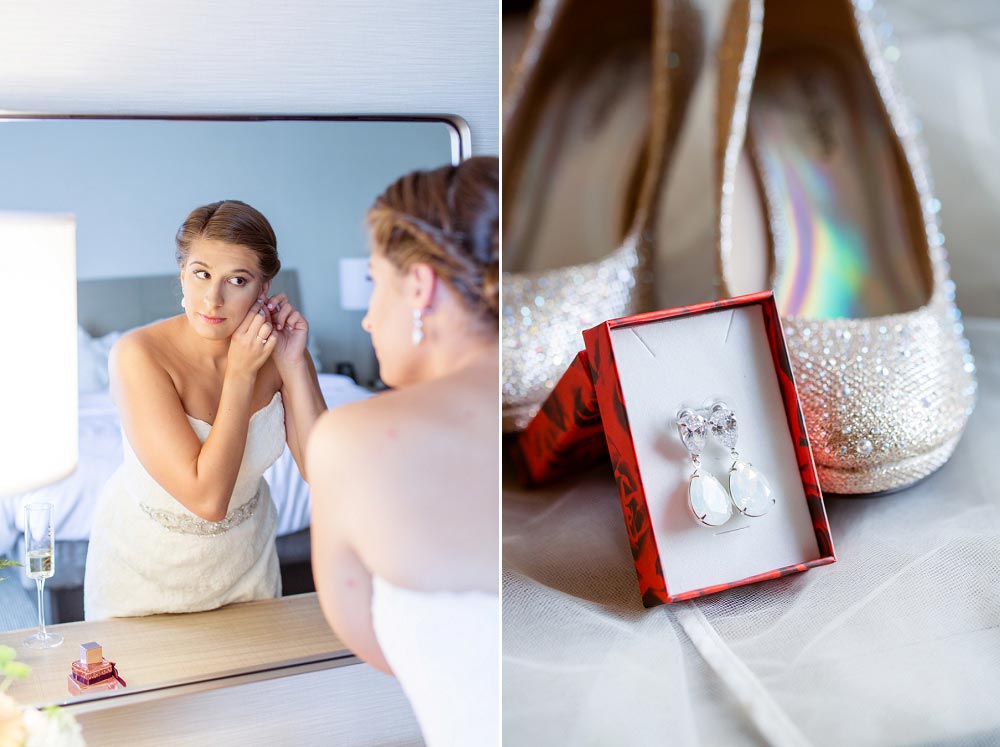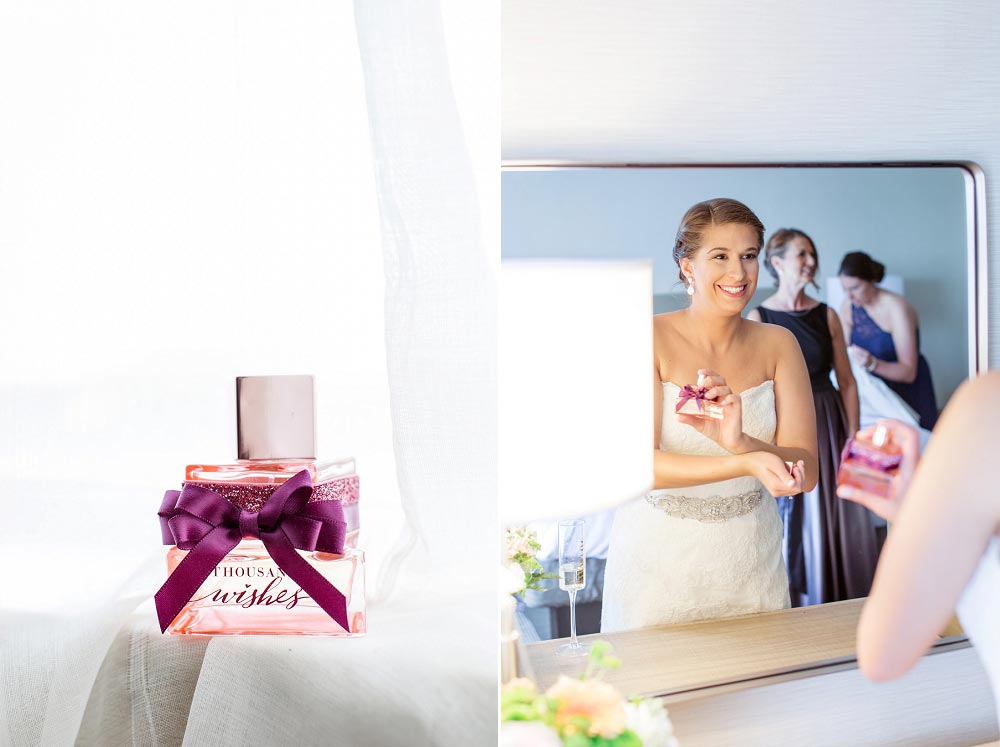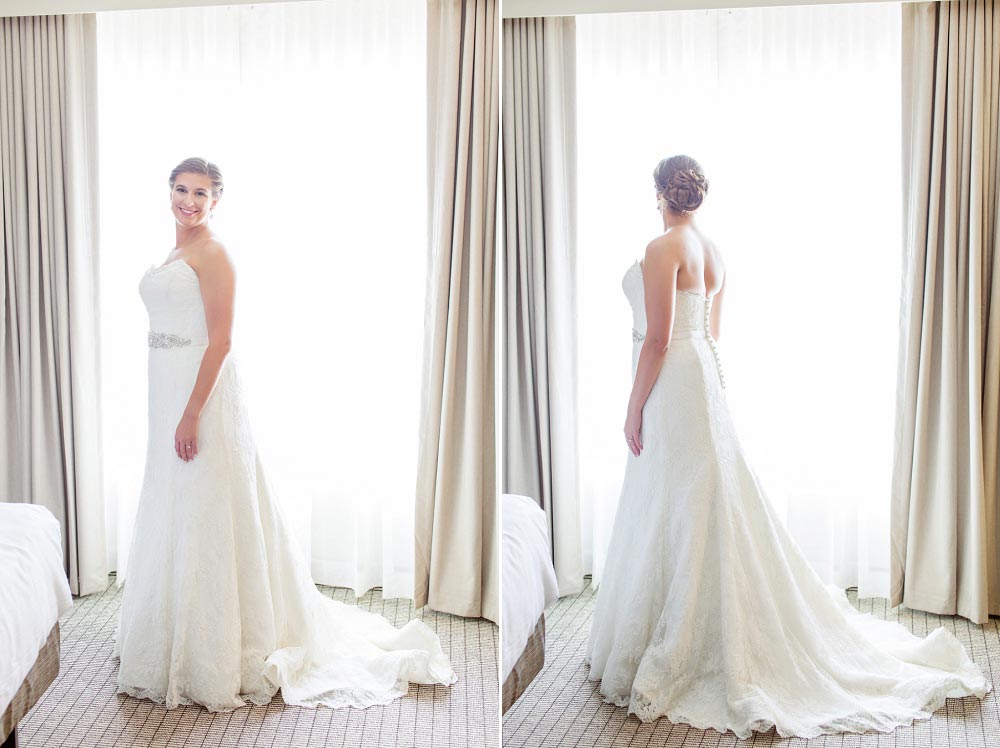 The rest of the wedding day celebrations took place at St. Margaret of Cortona Roman Catholic Church.  Below are moments from their "first look"…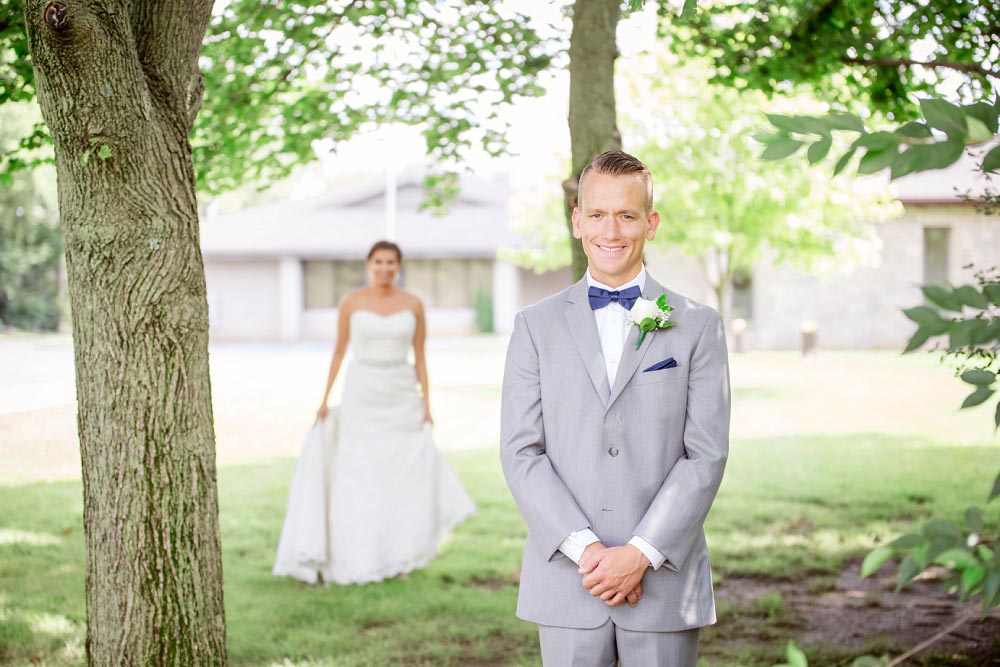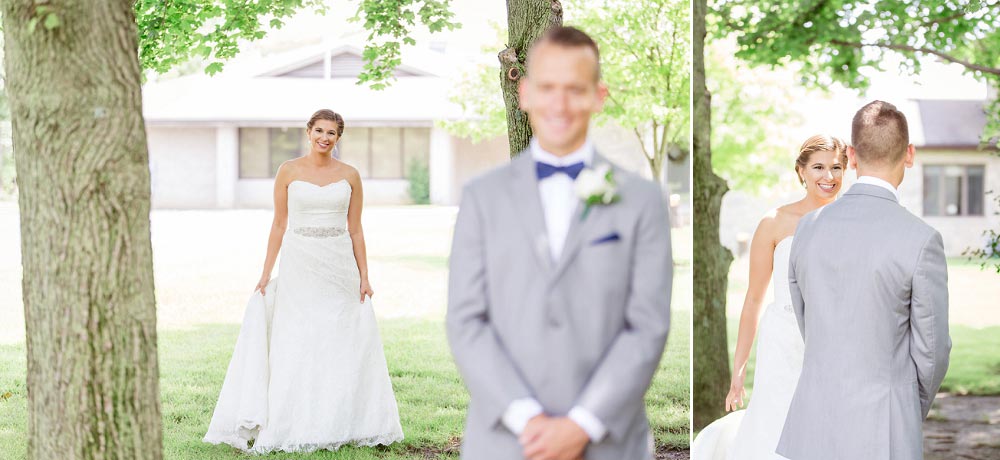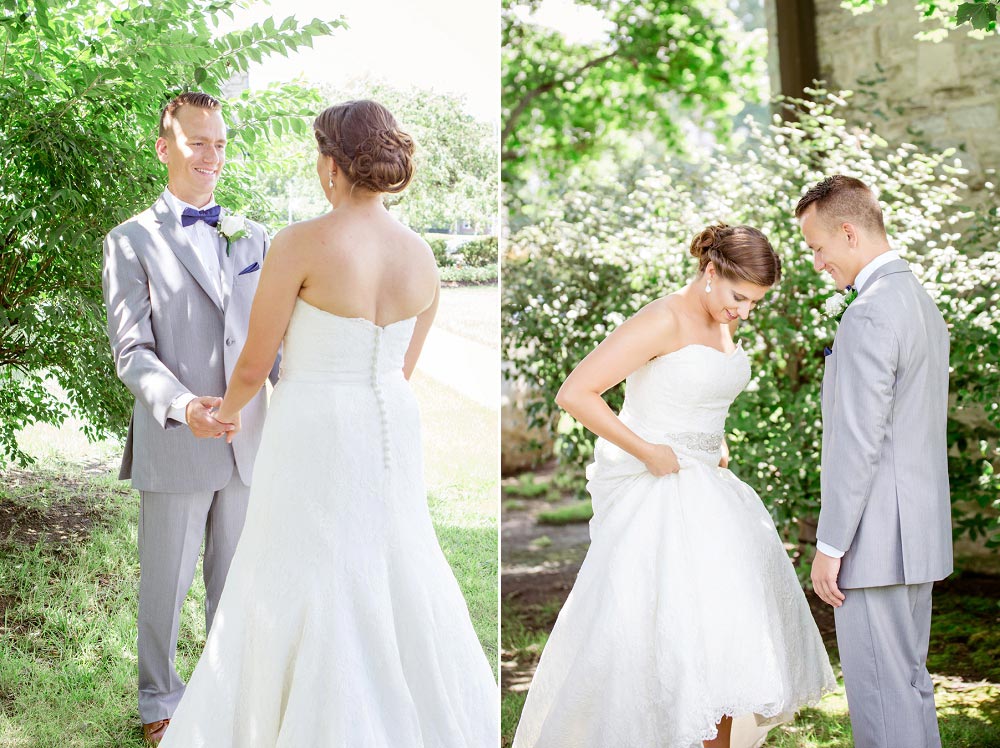 …and then we were able to capture a few portraits before the ceremony!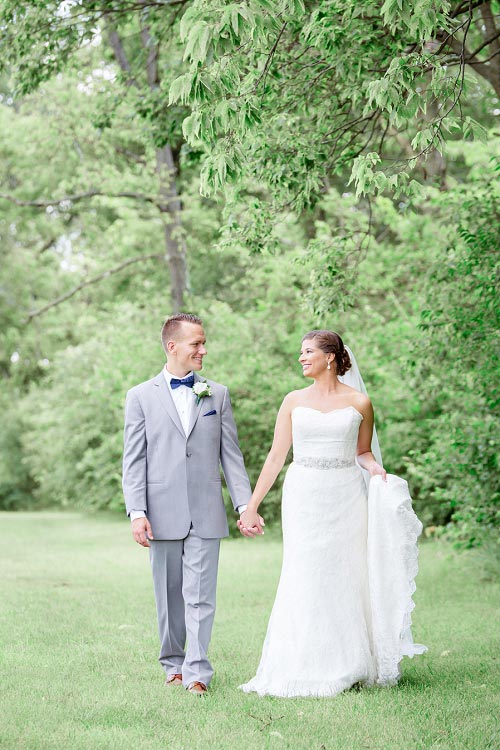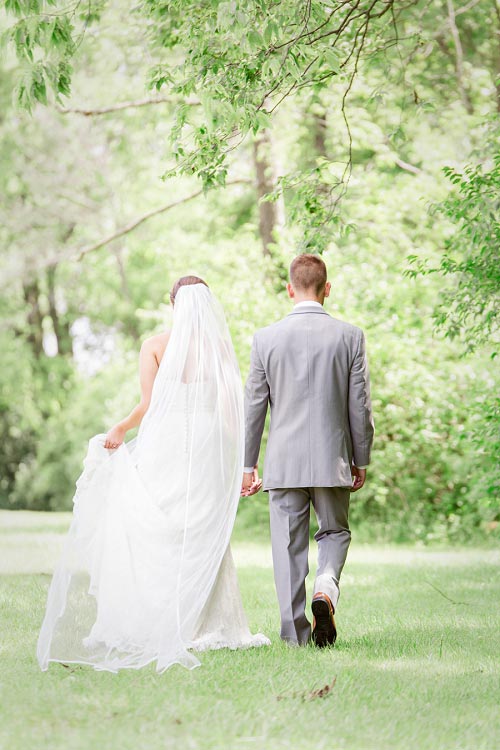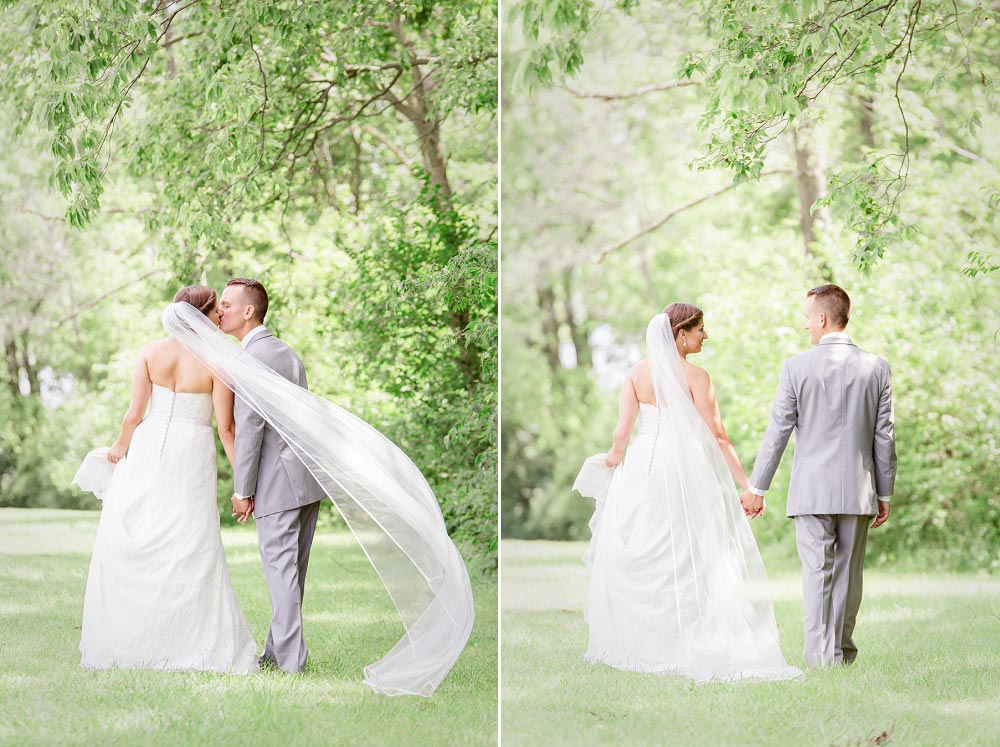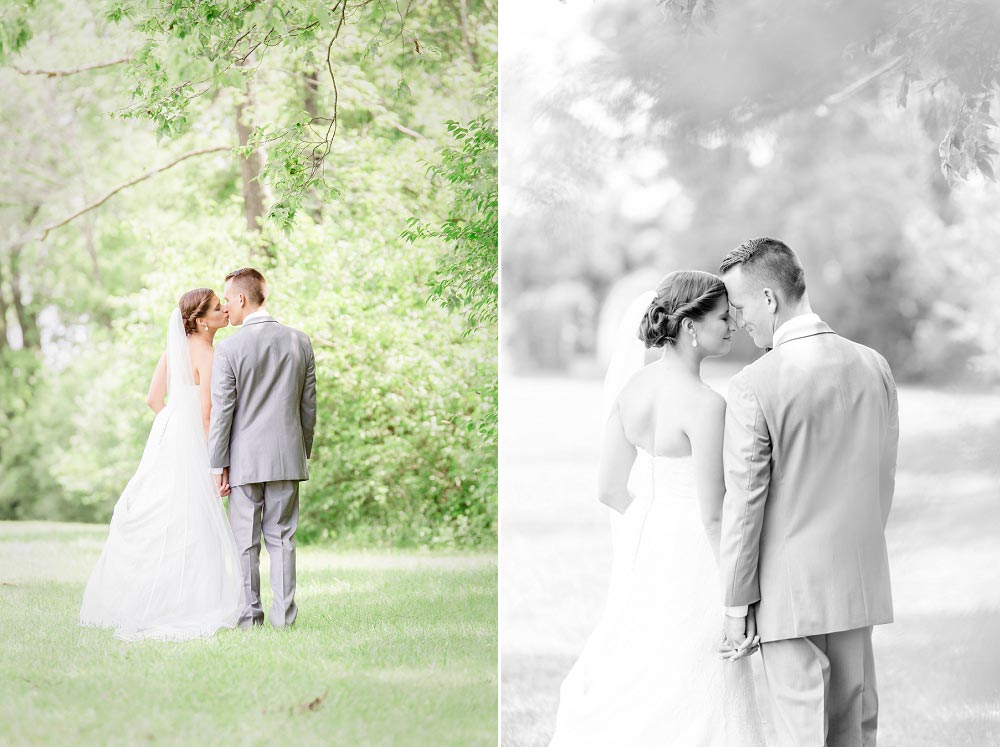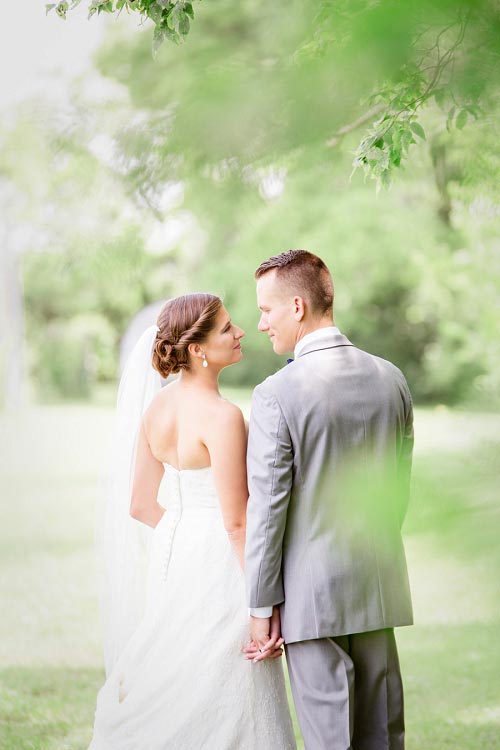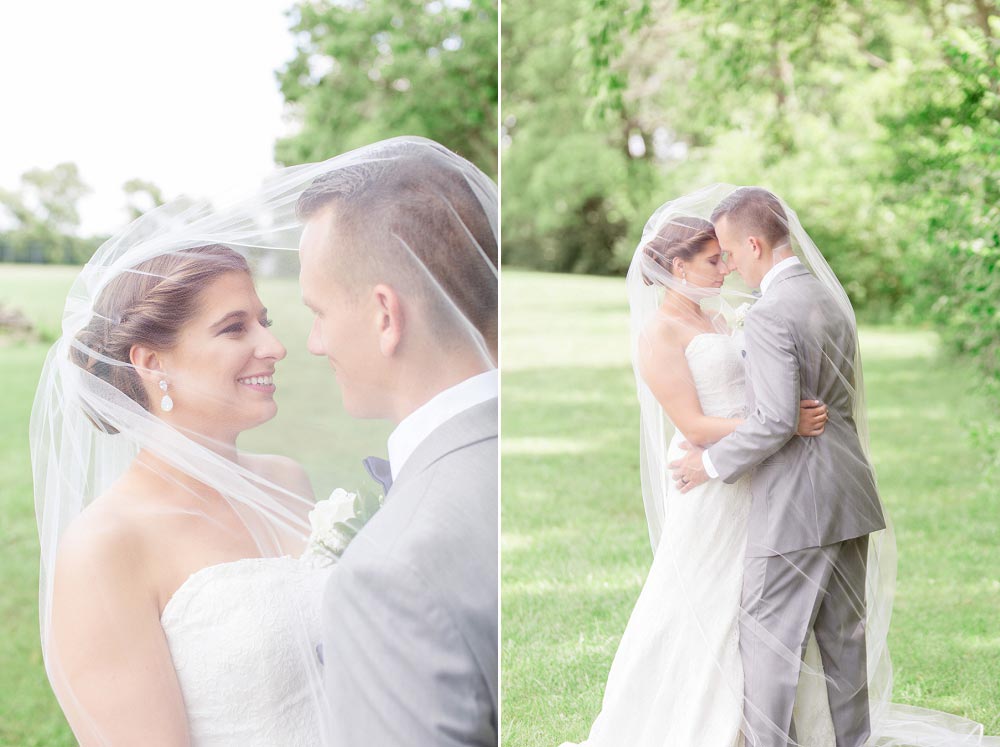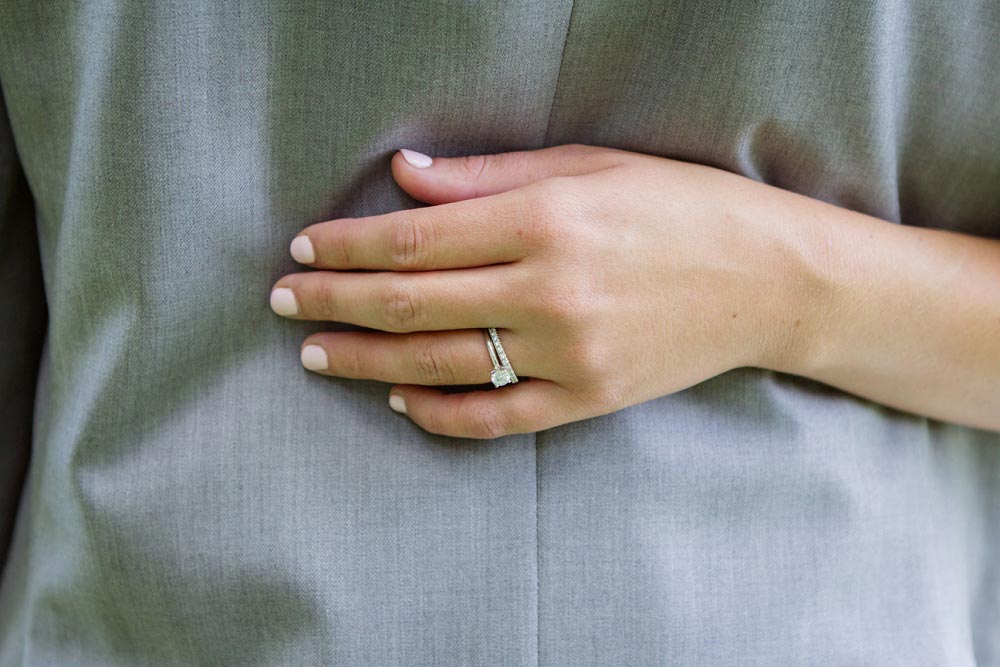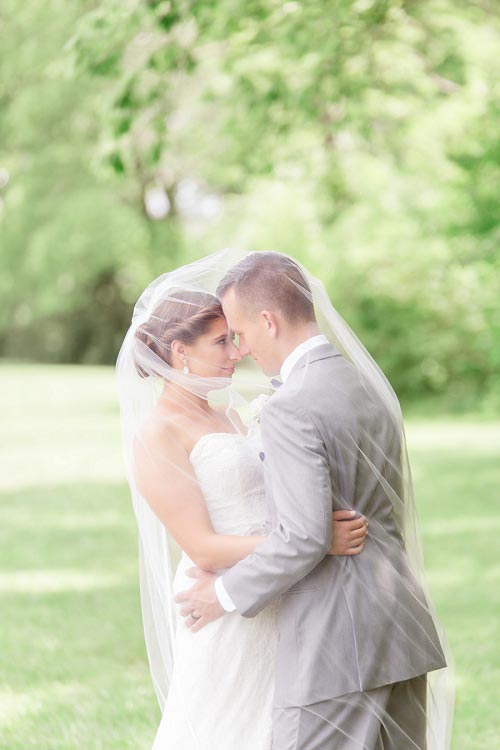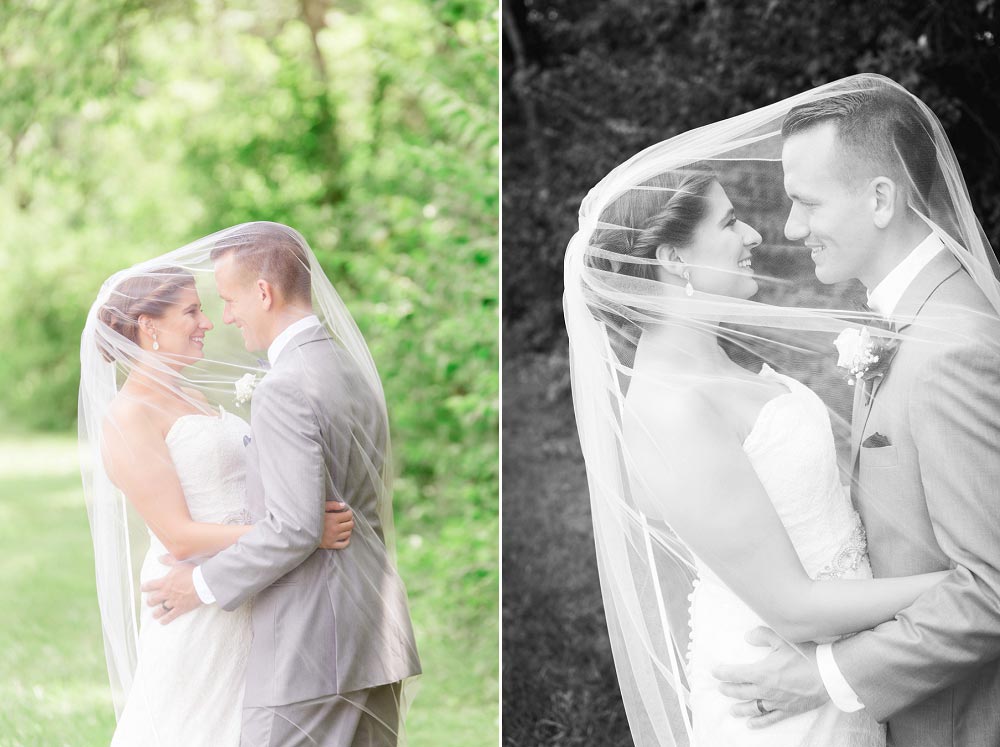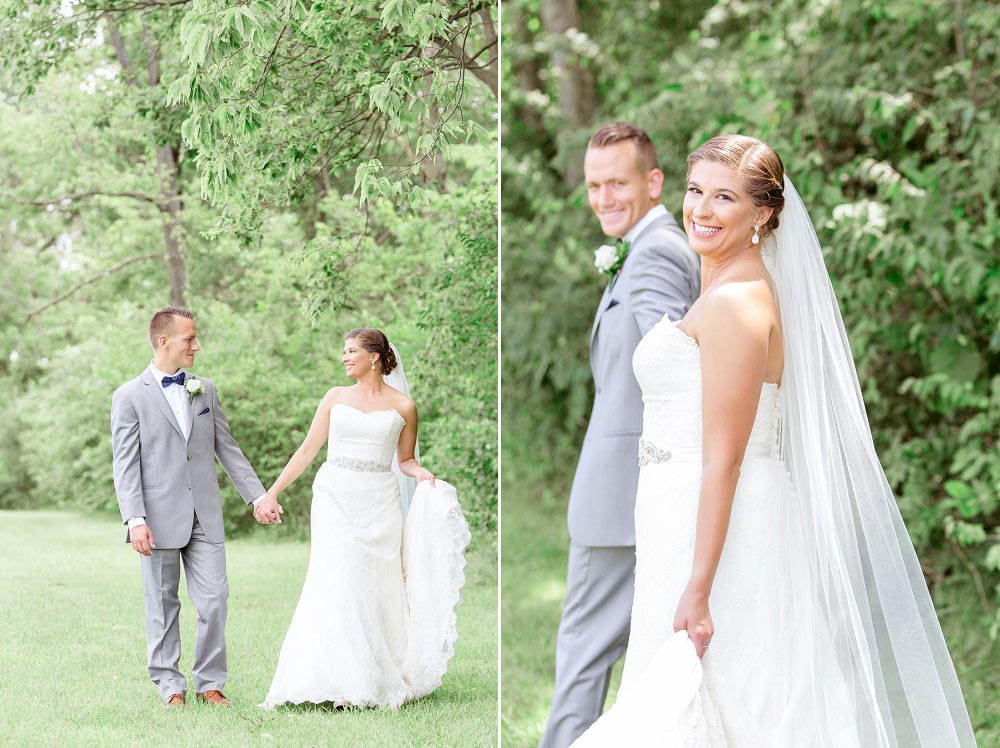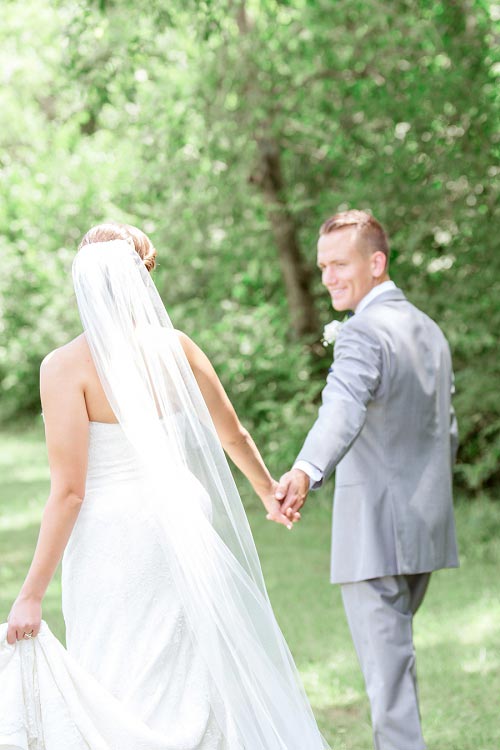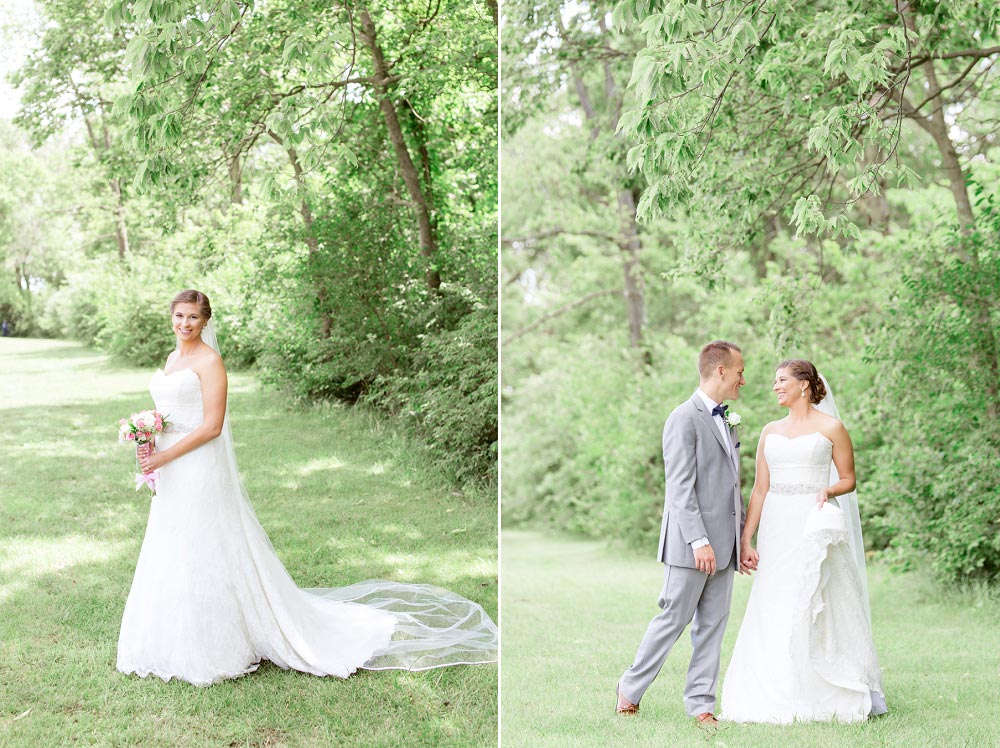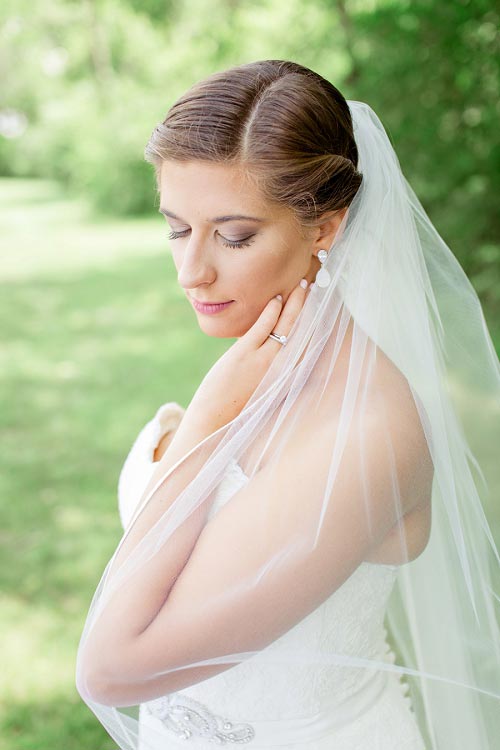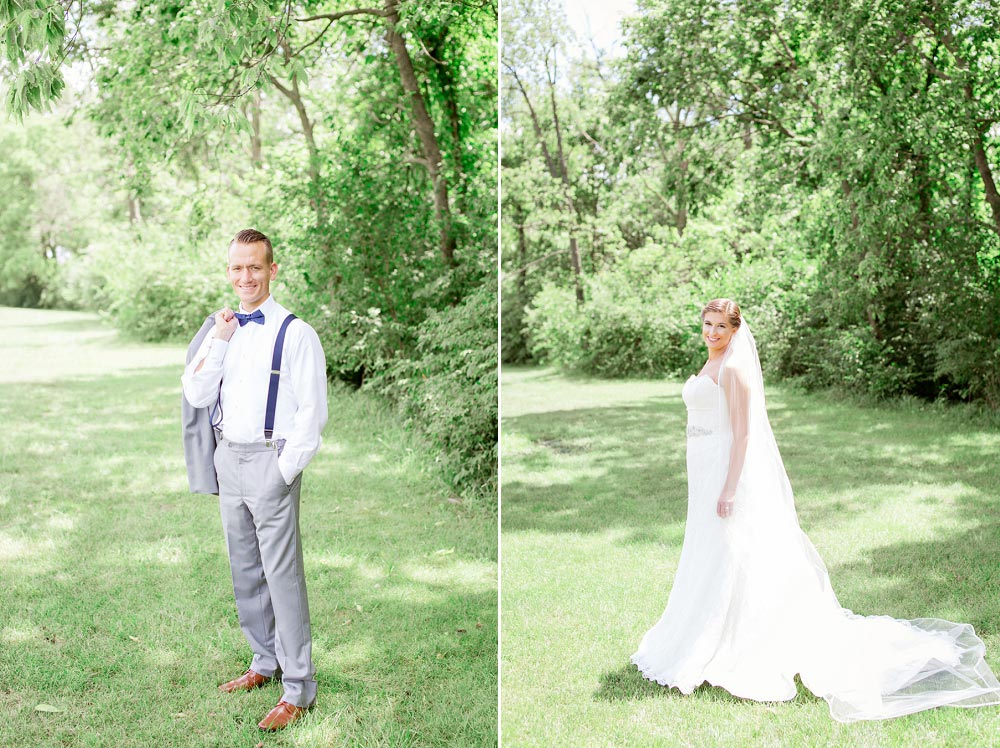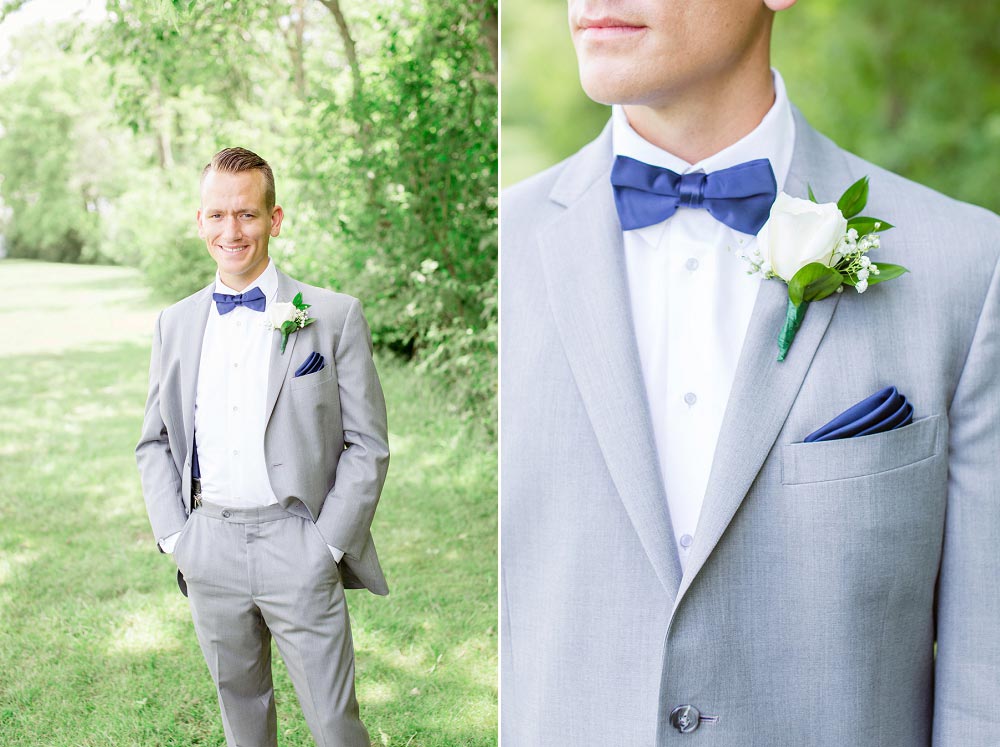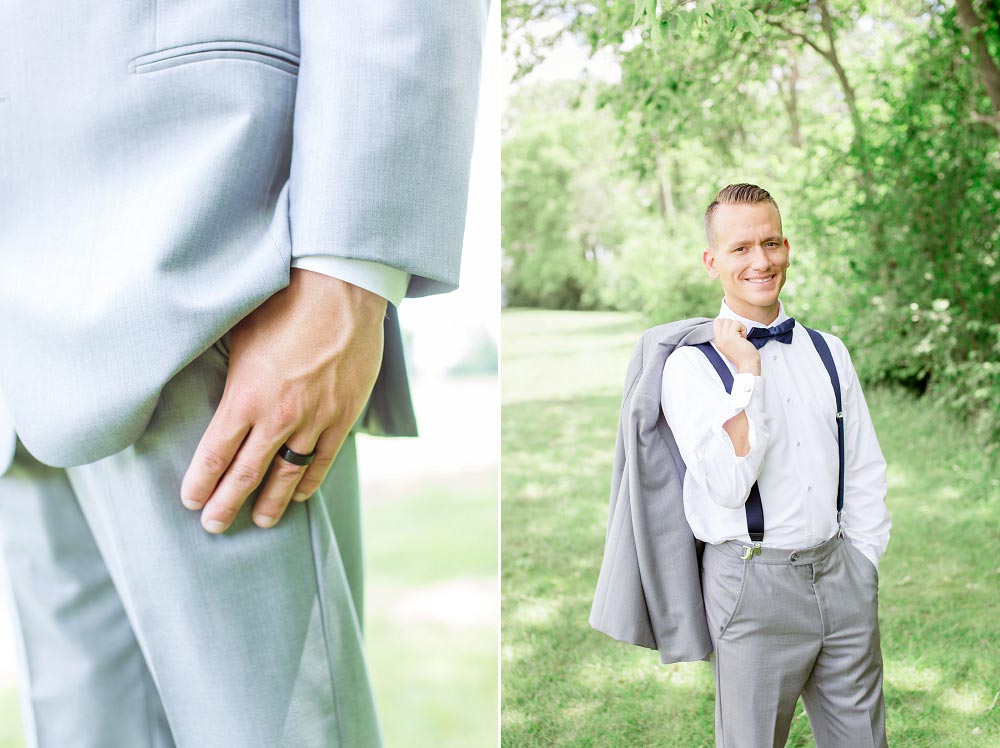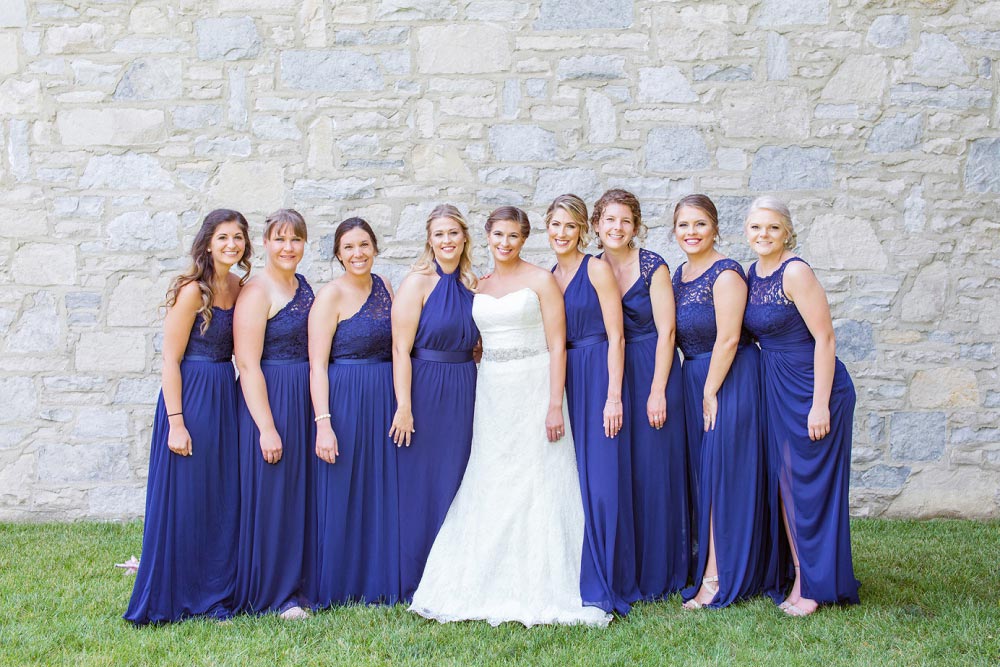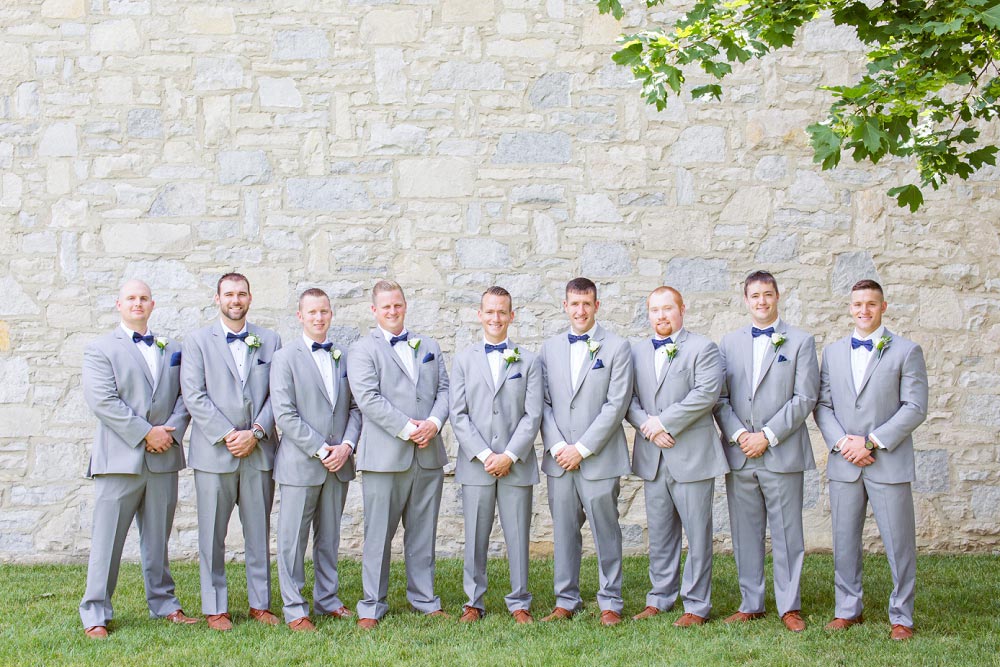 Erin is a triplet! Both of her sisters stood beside her during the ceremony as her Maids of Honor.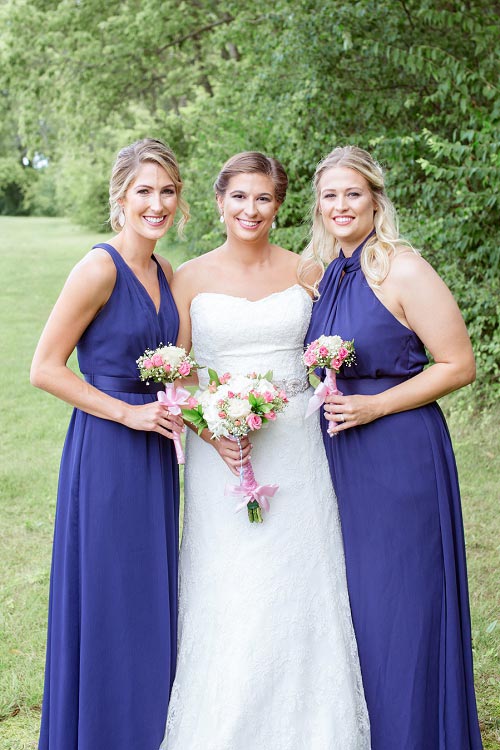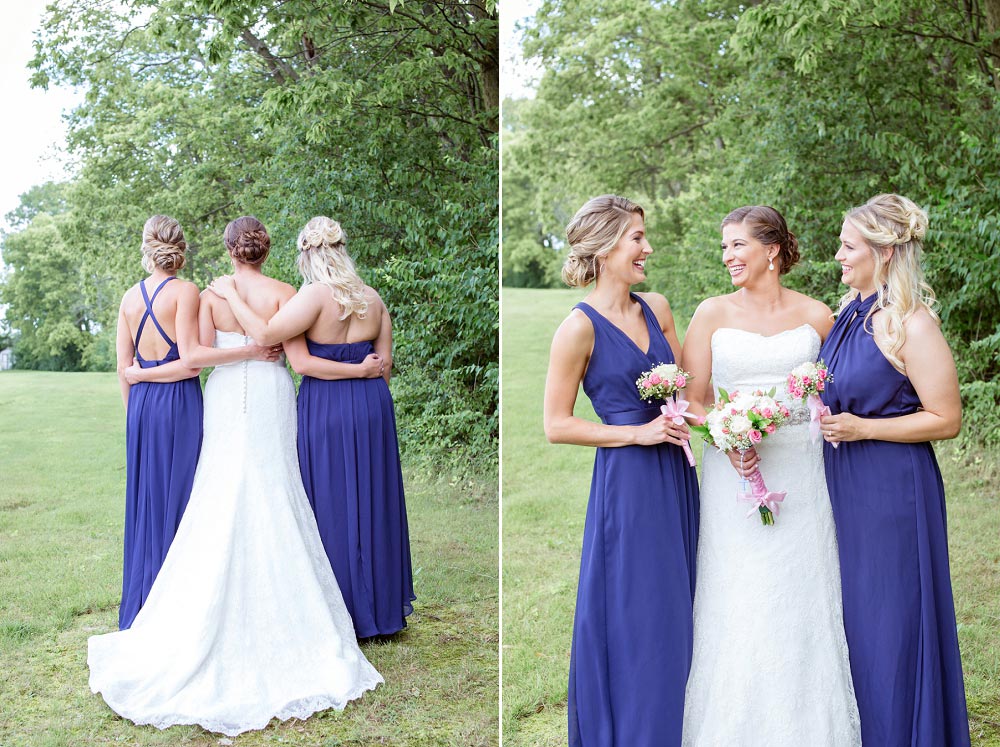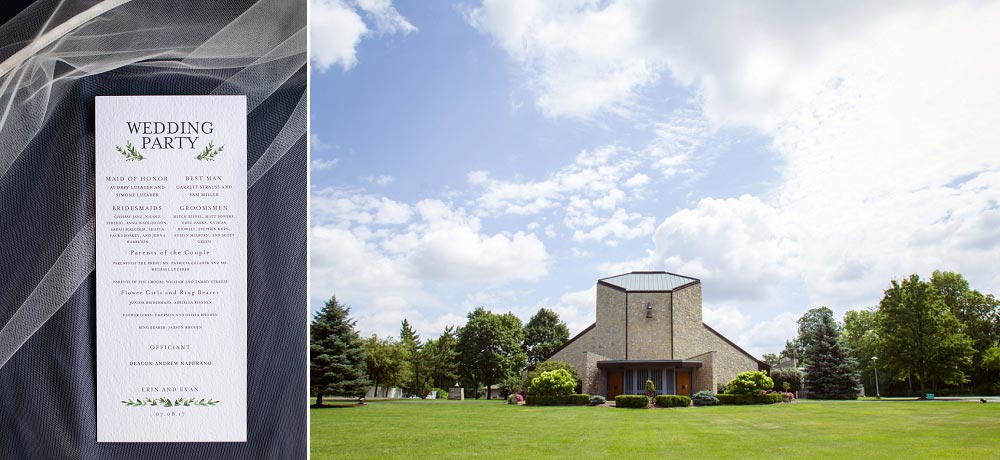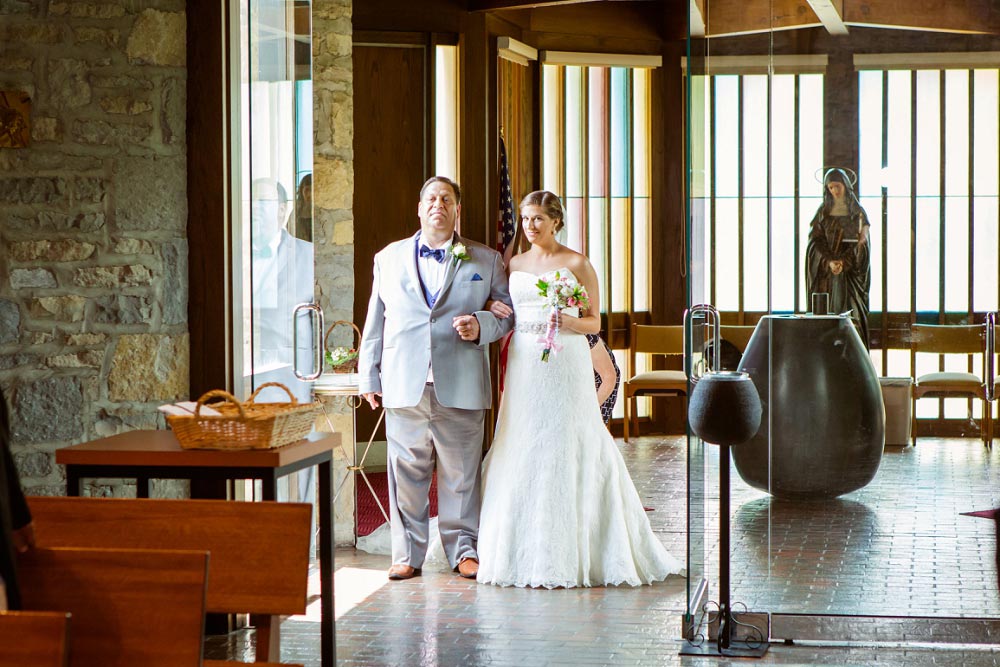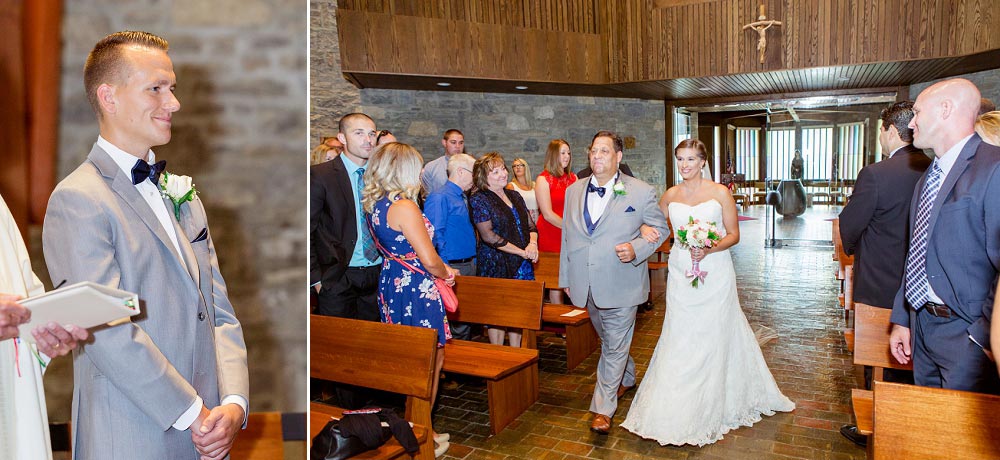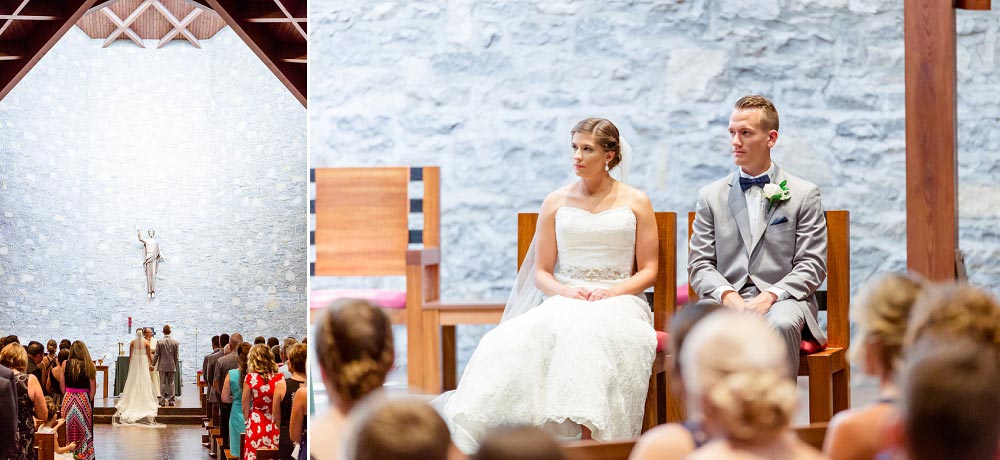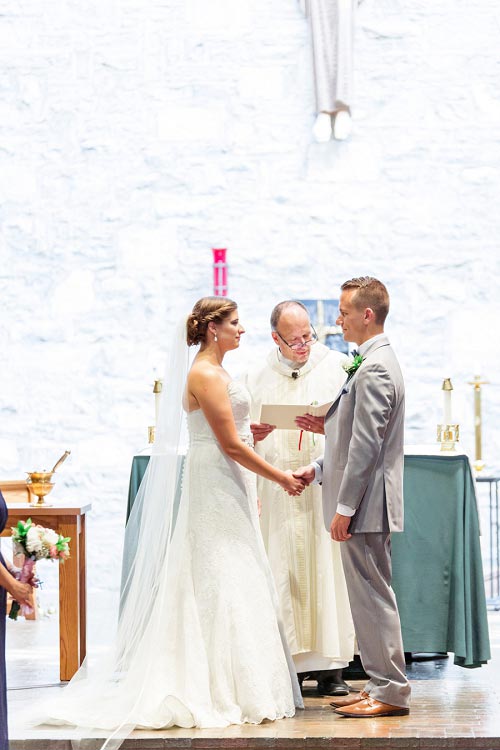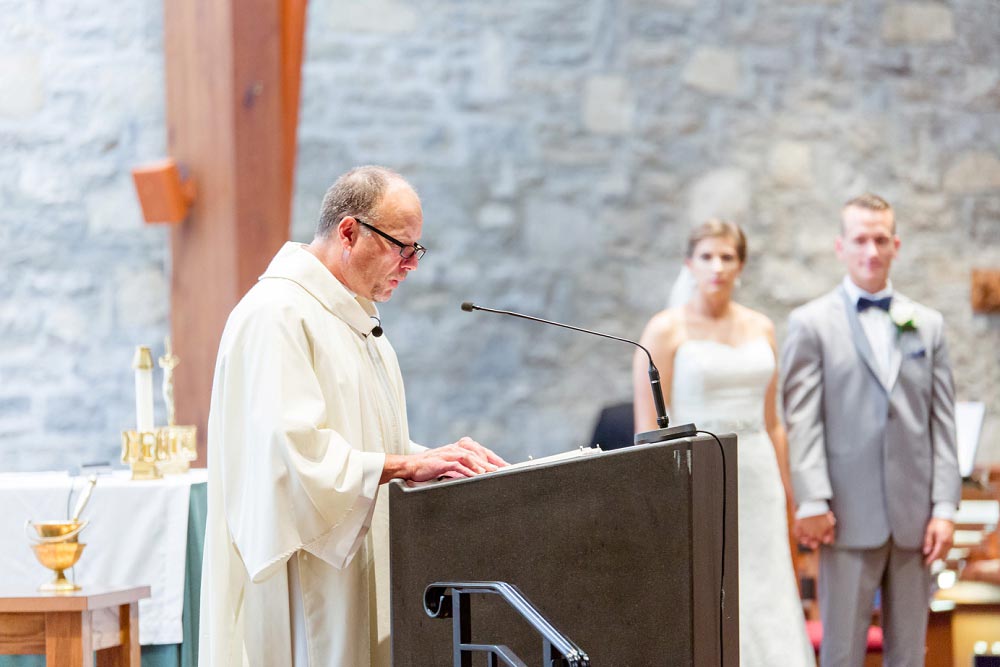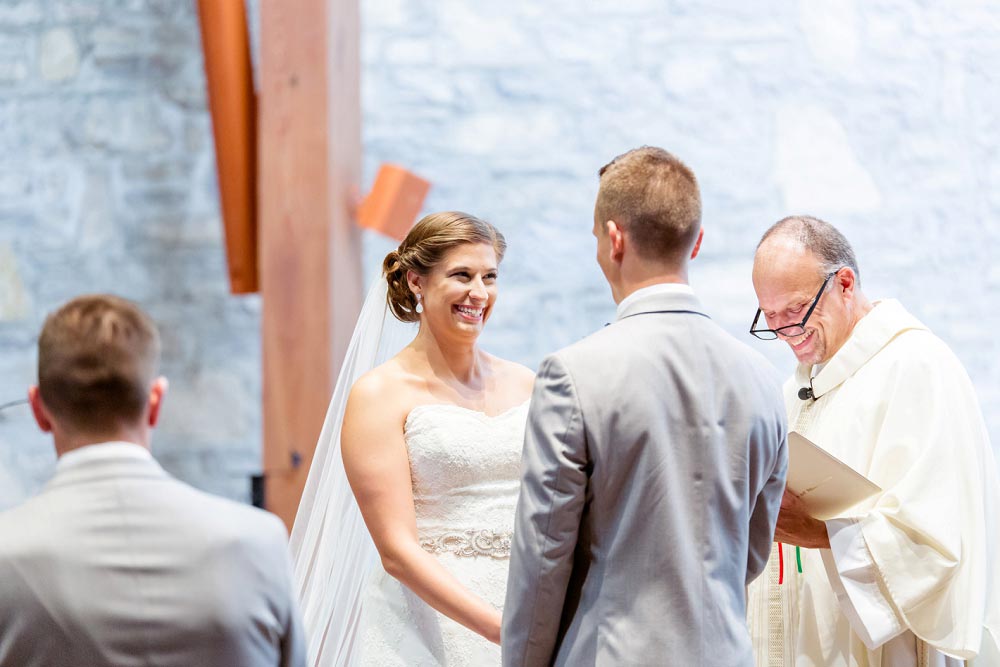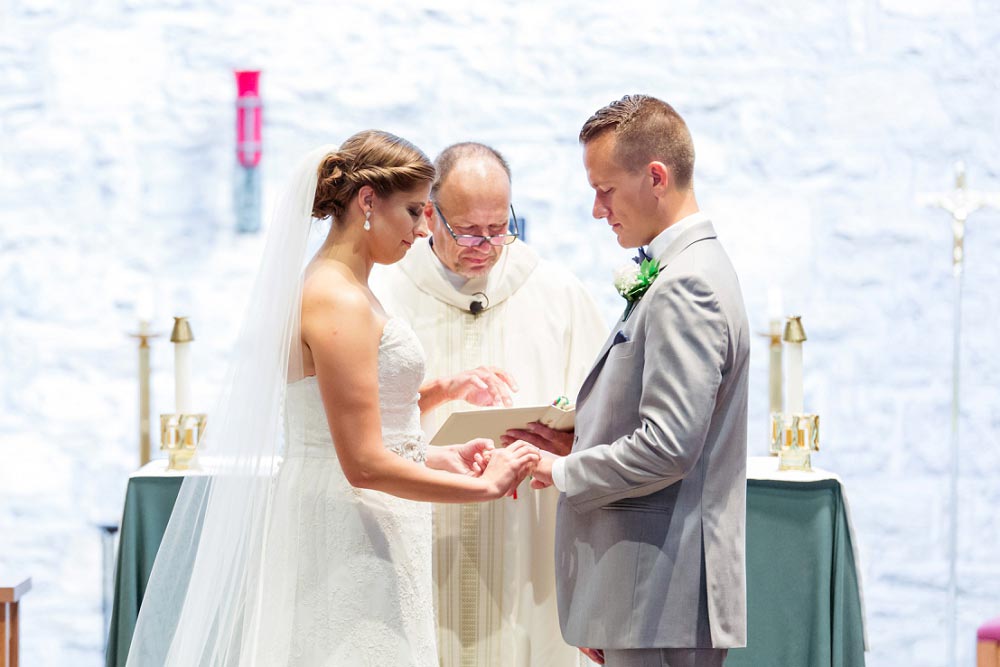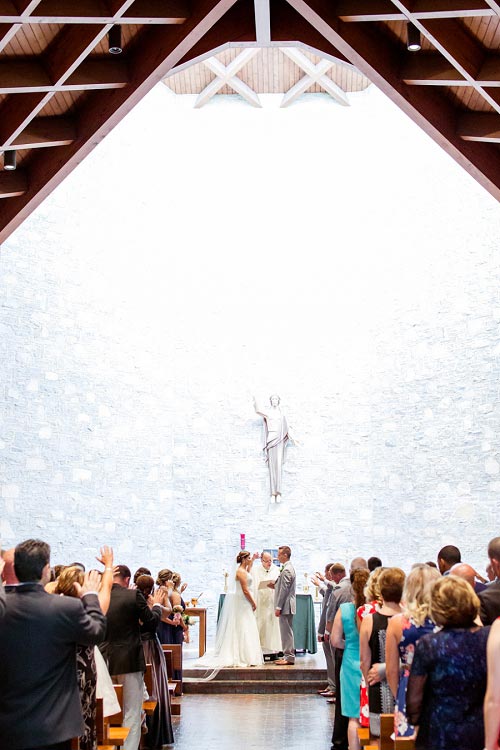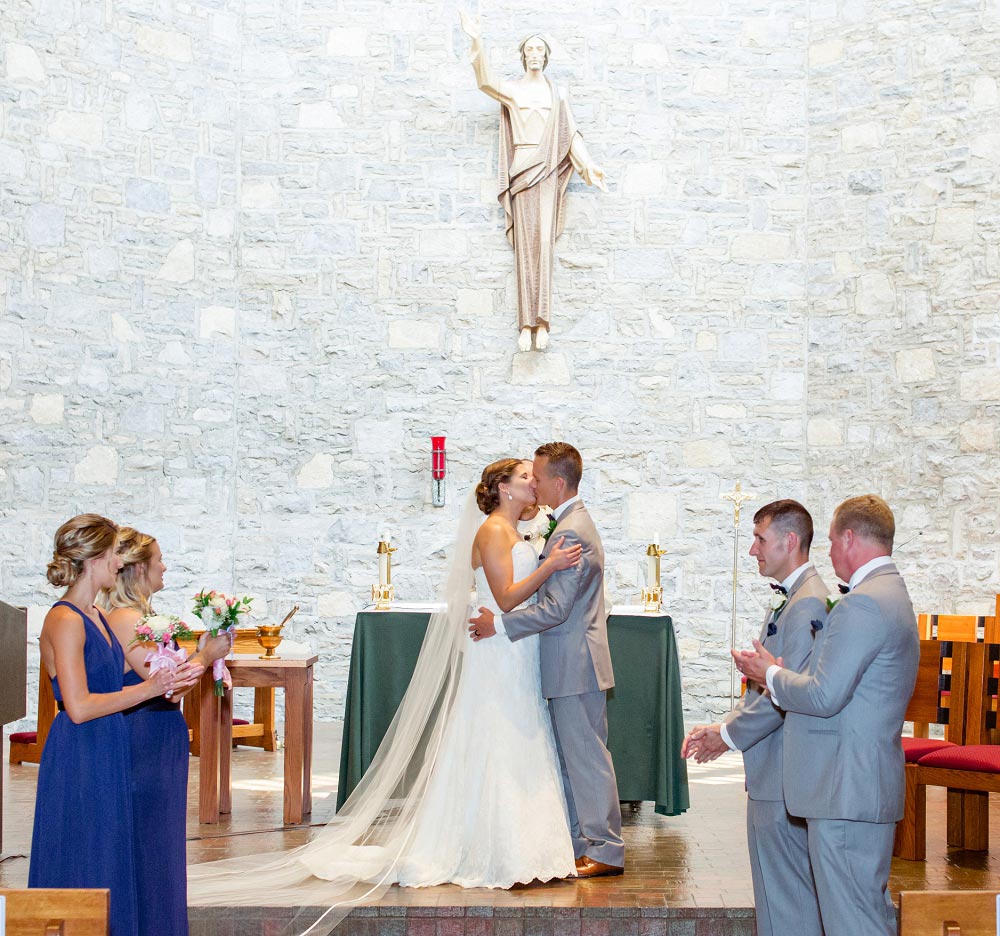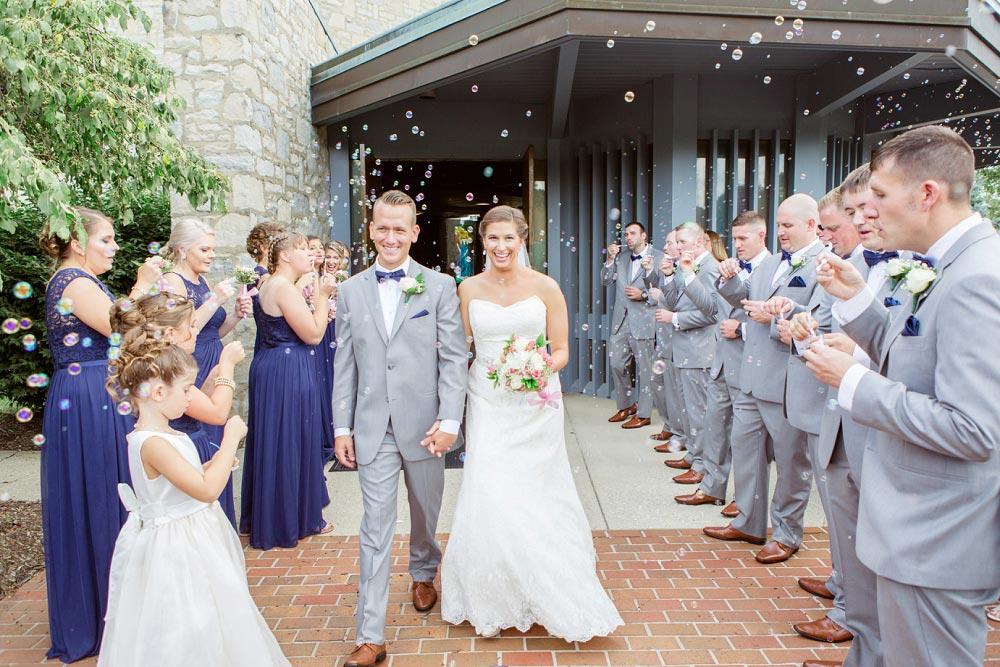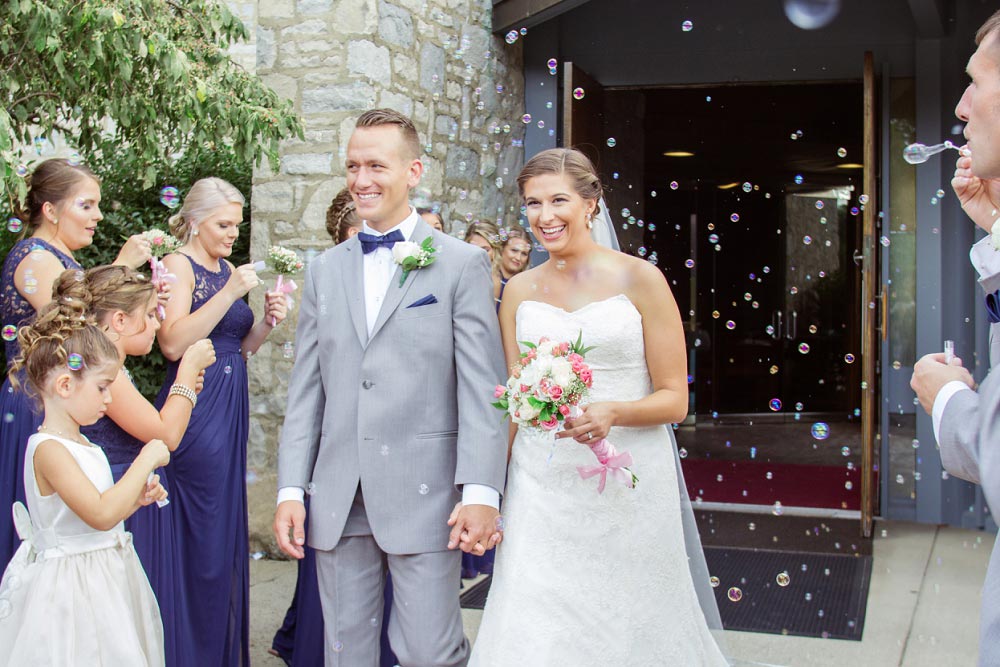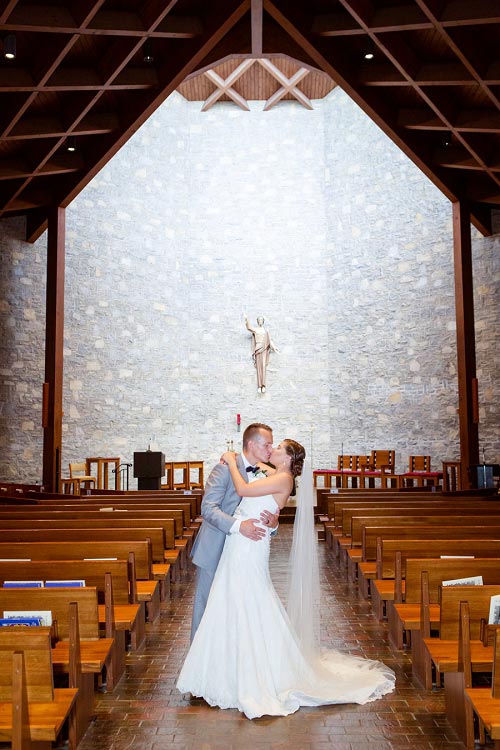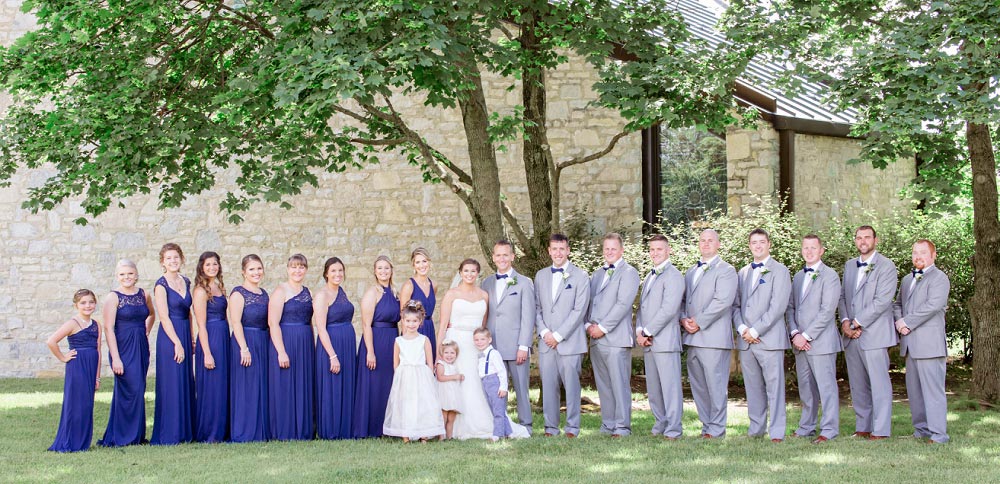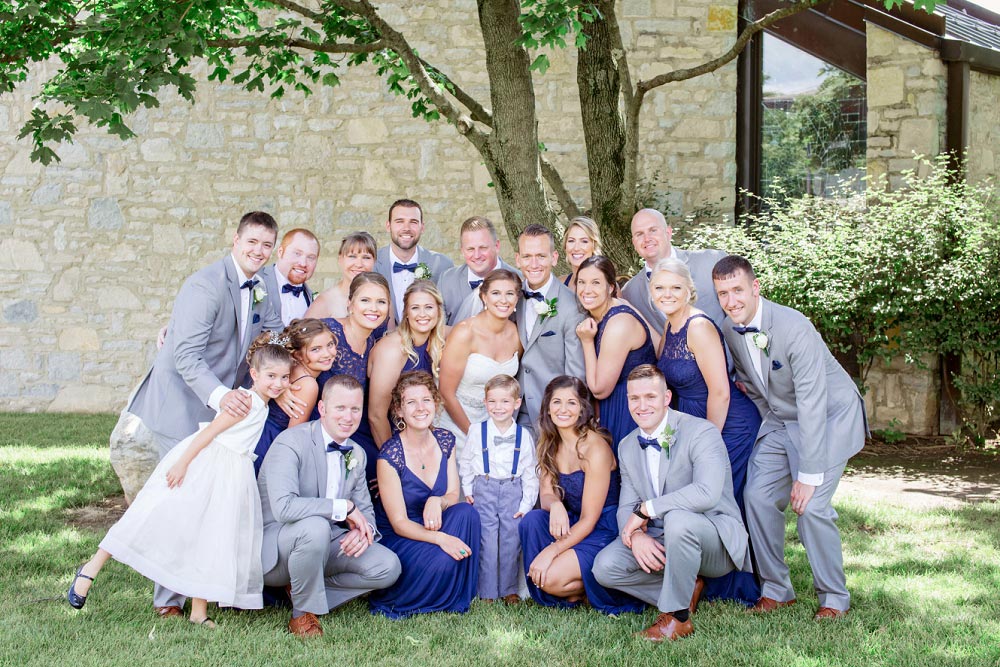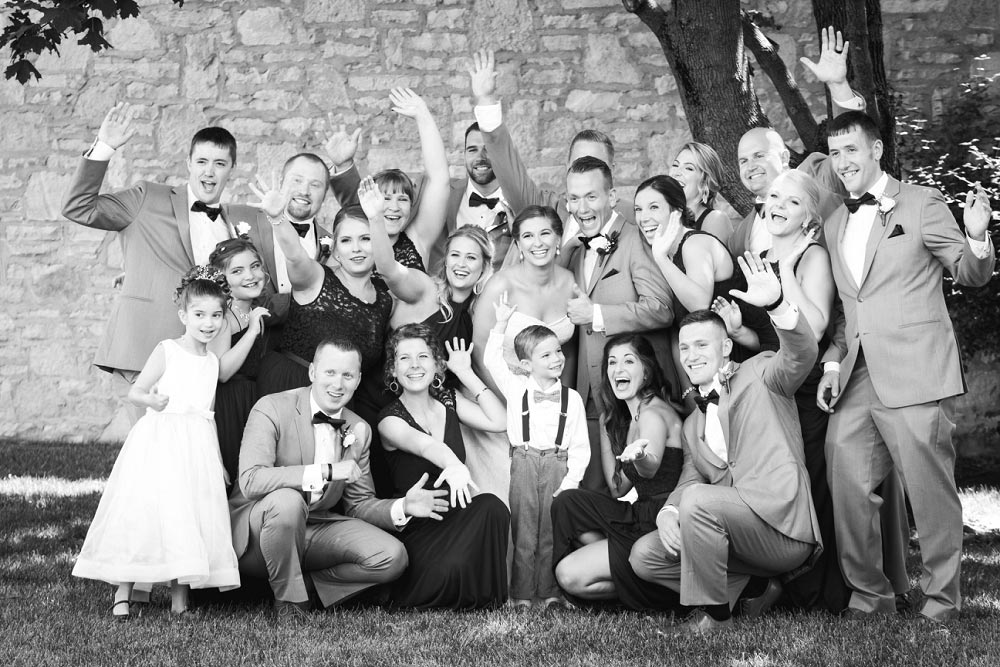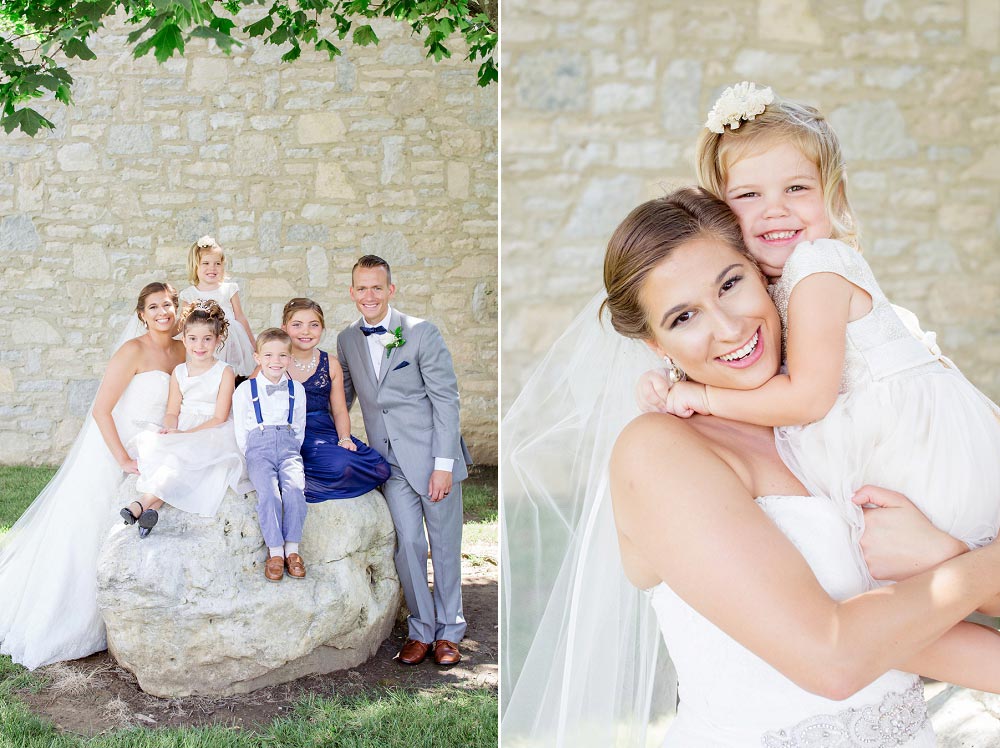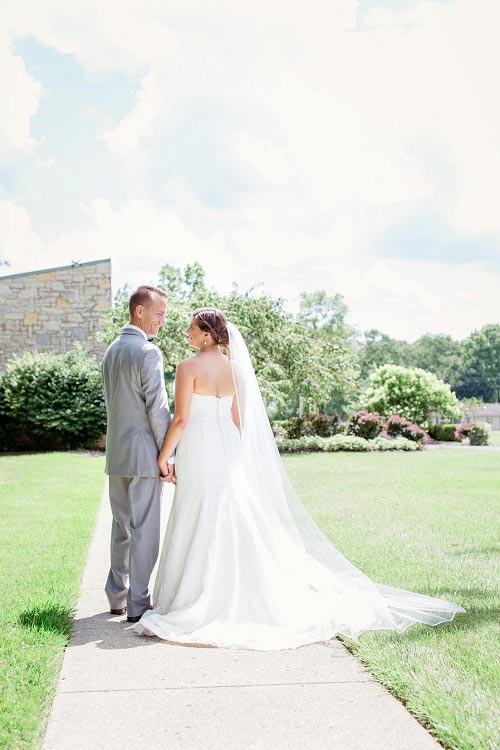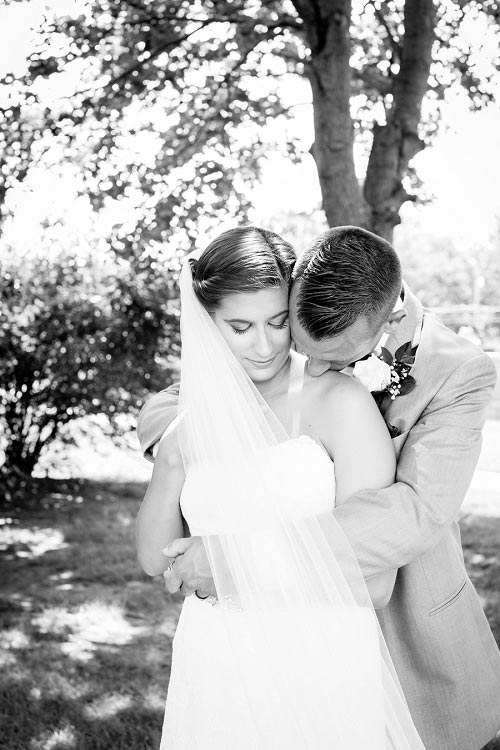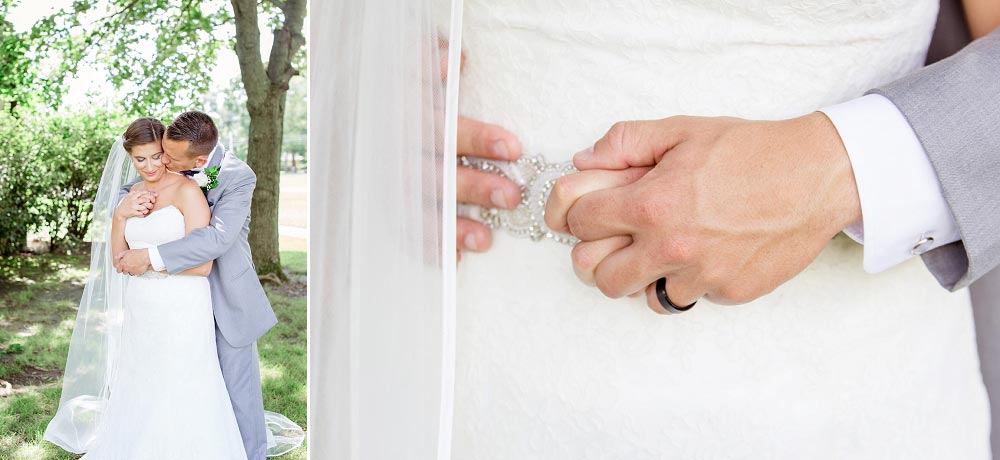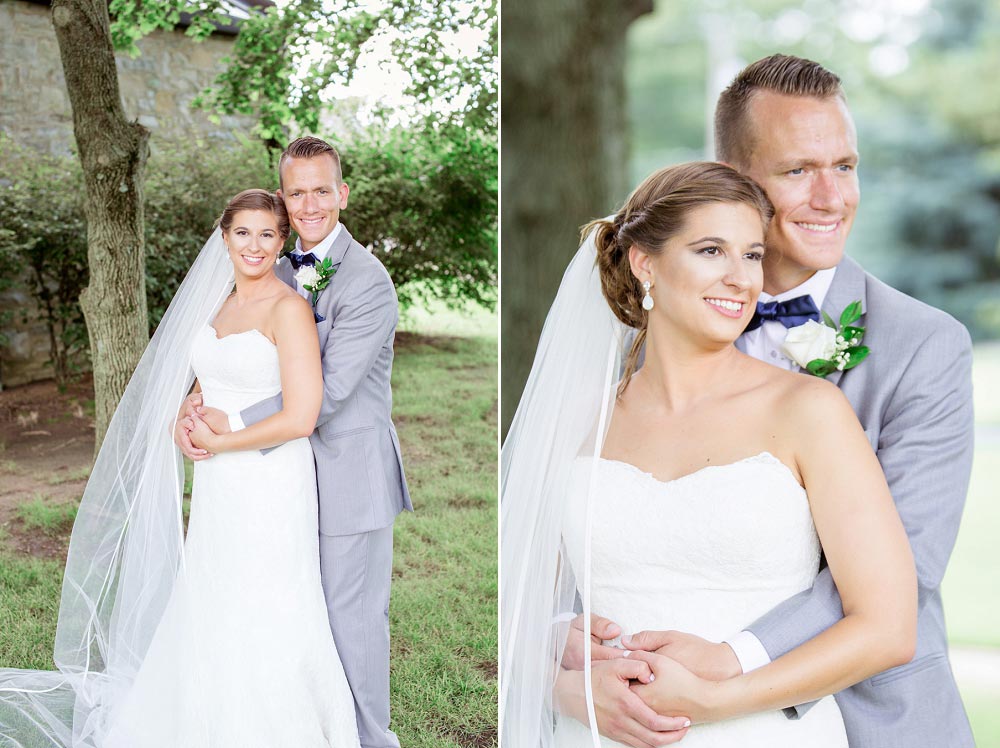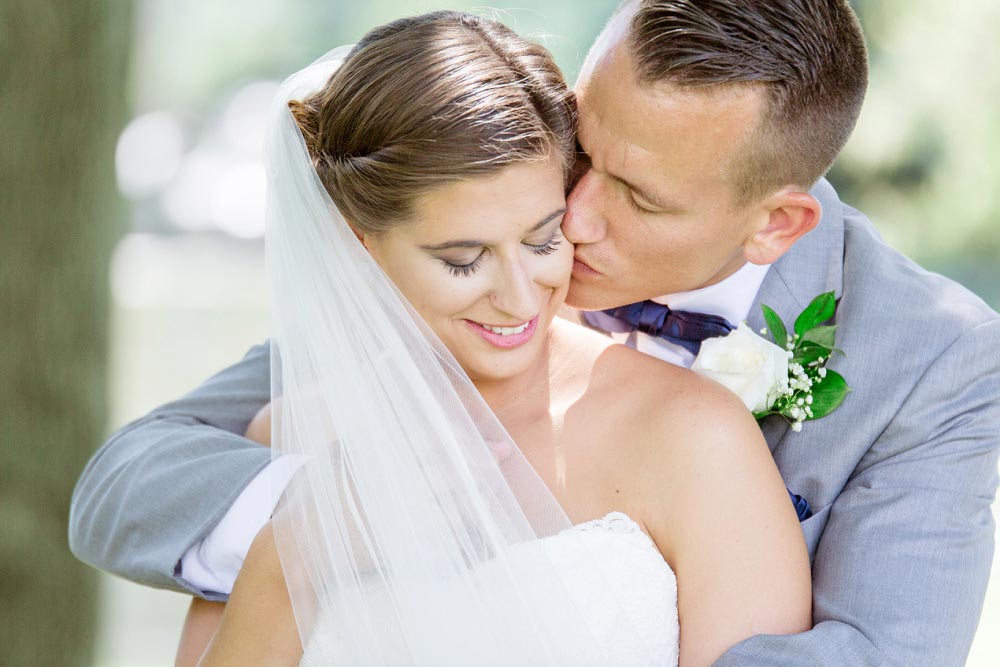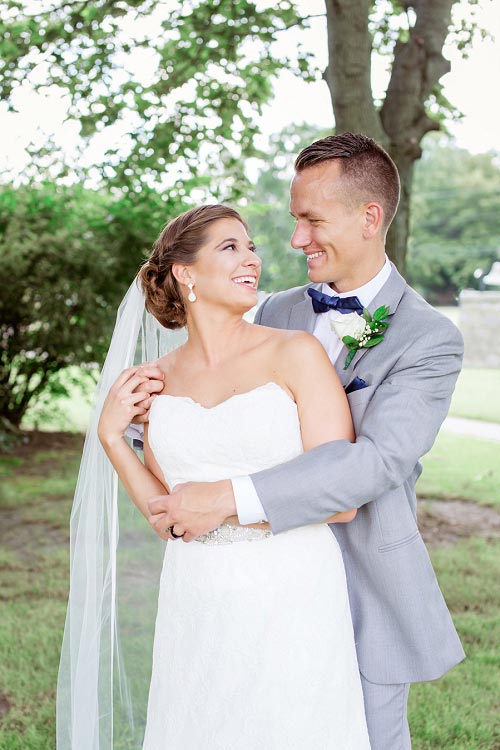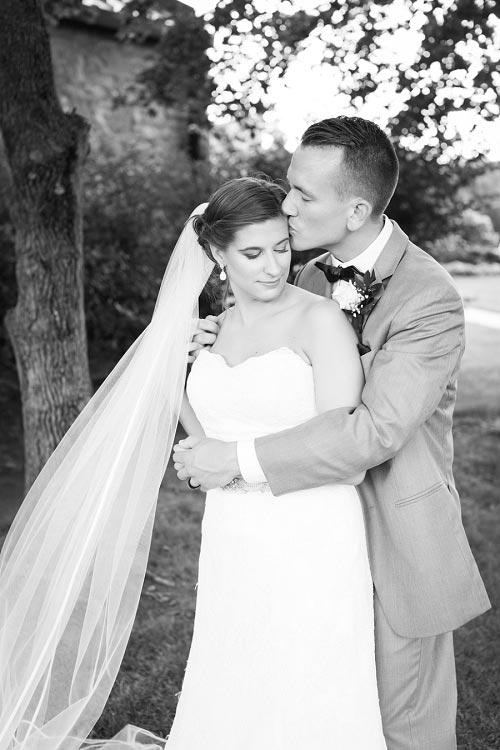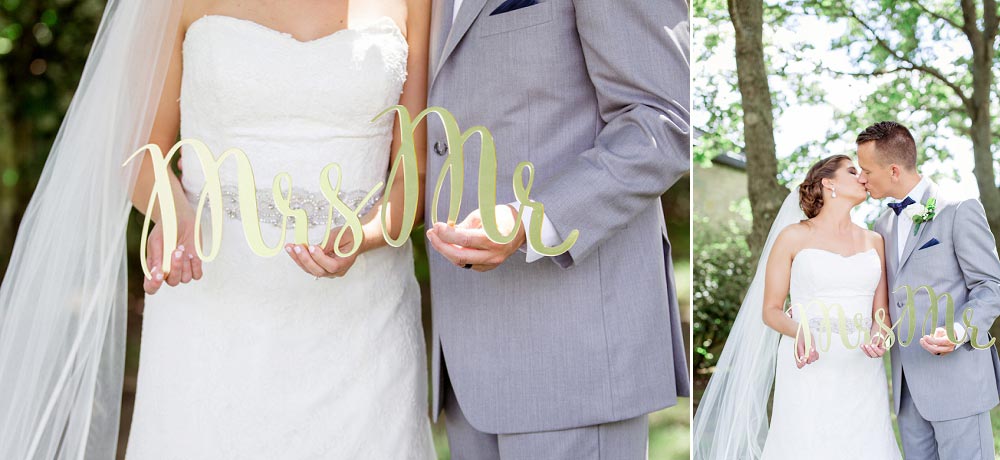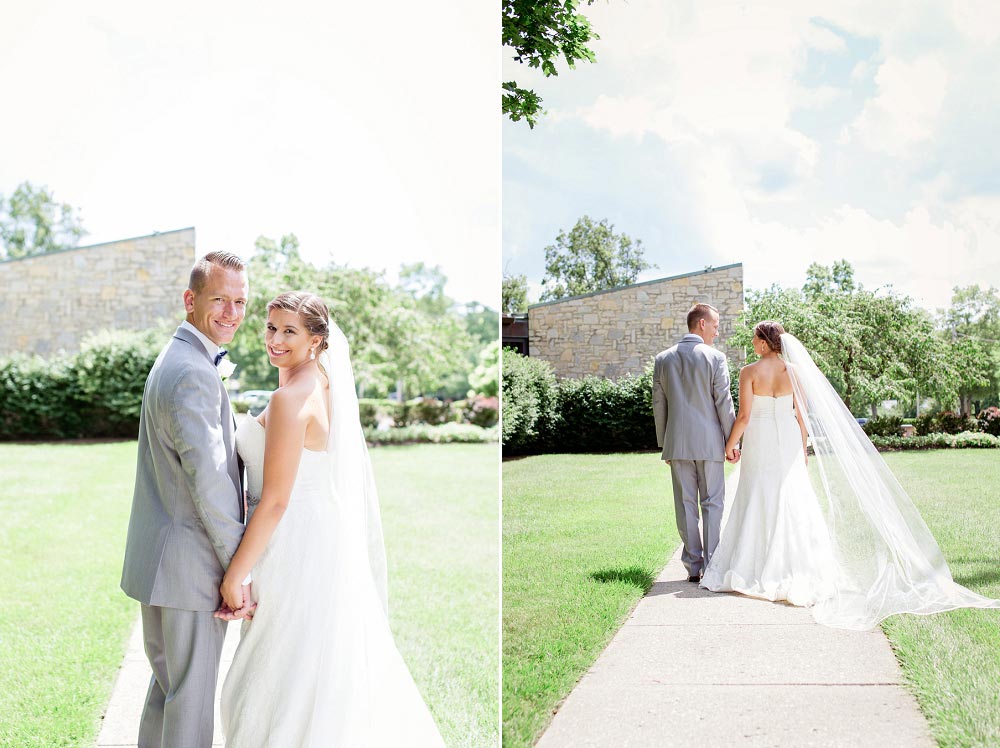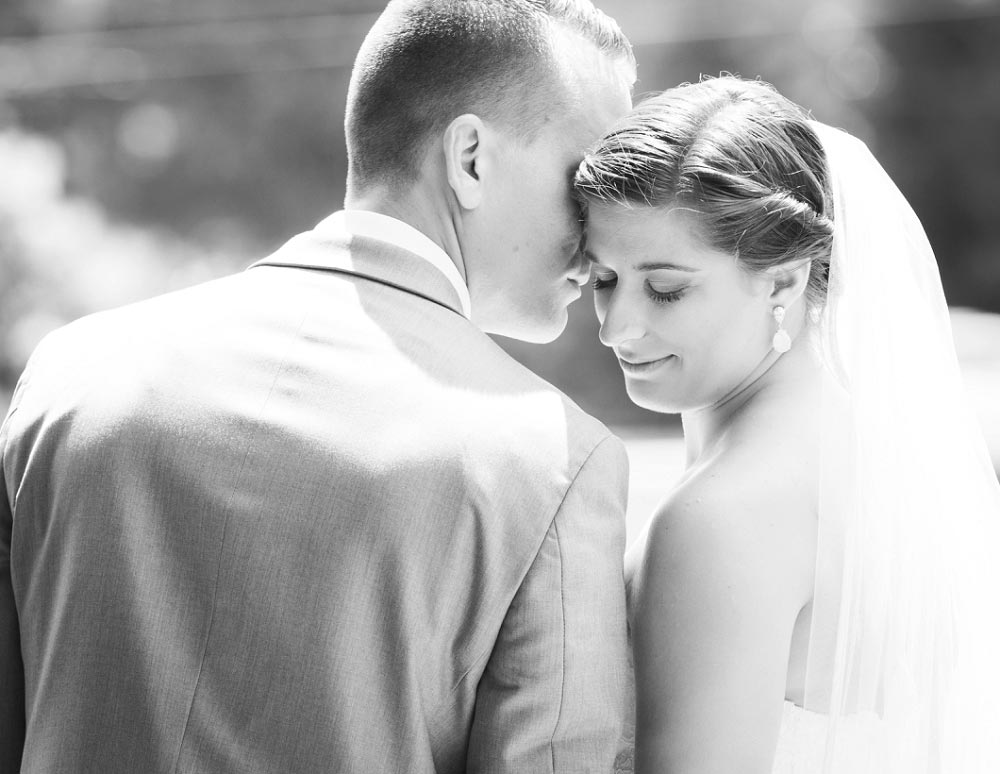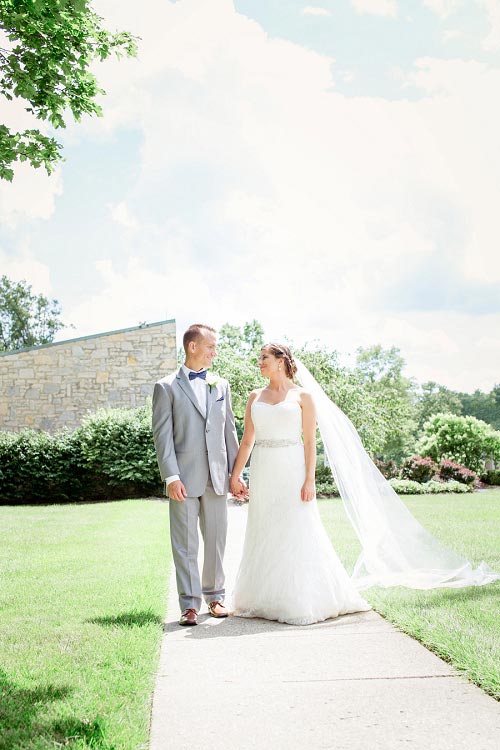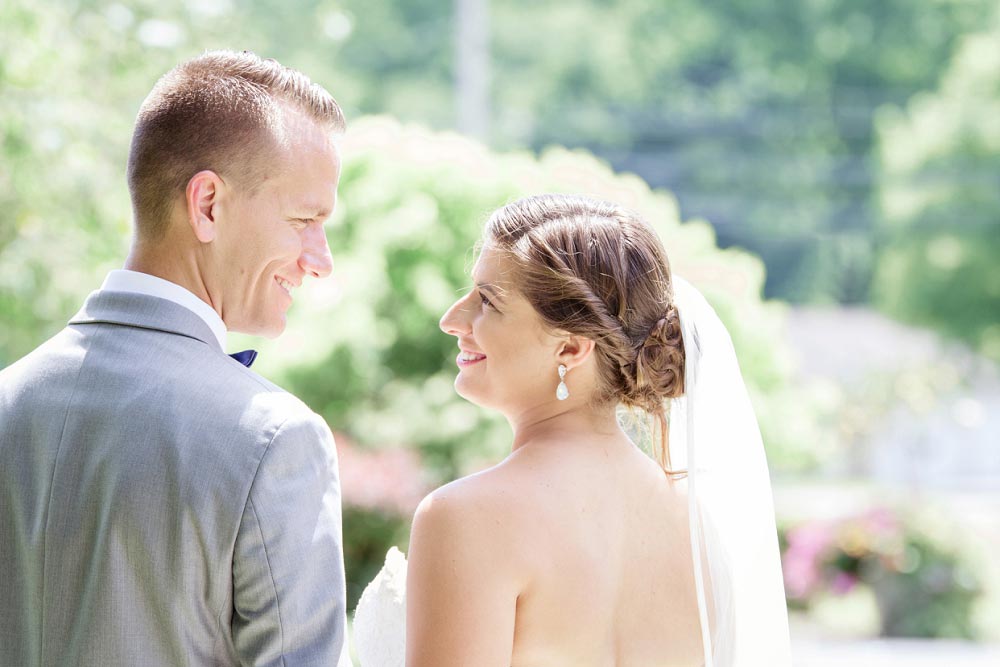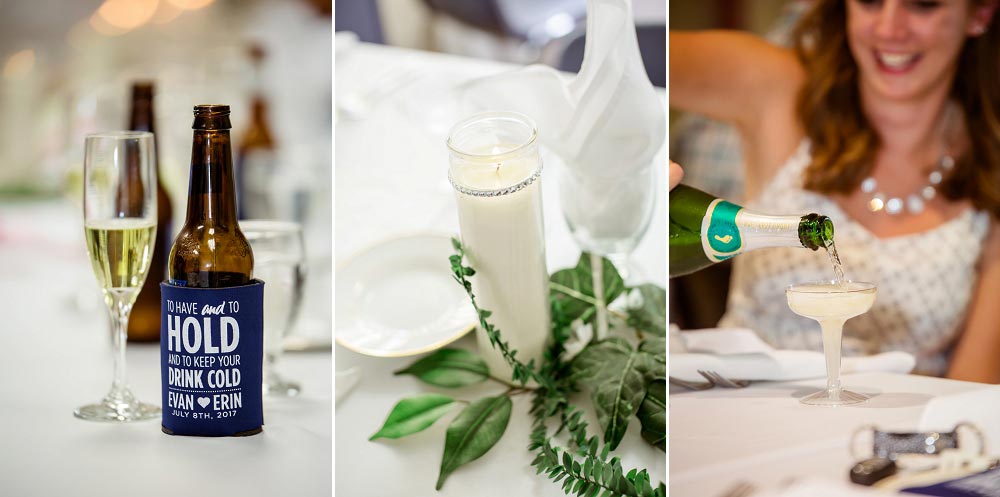 And a few pictures of the party!!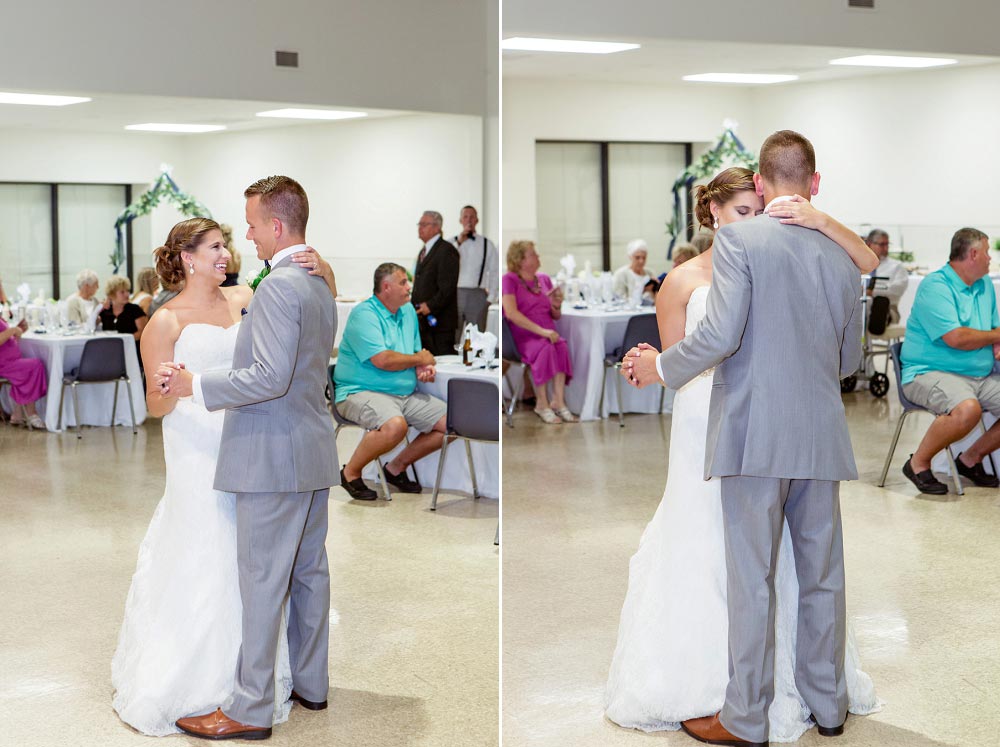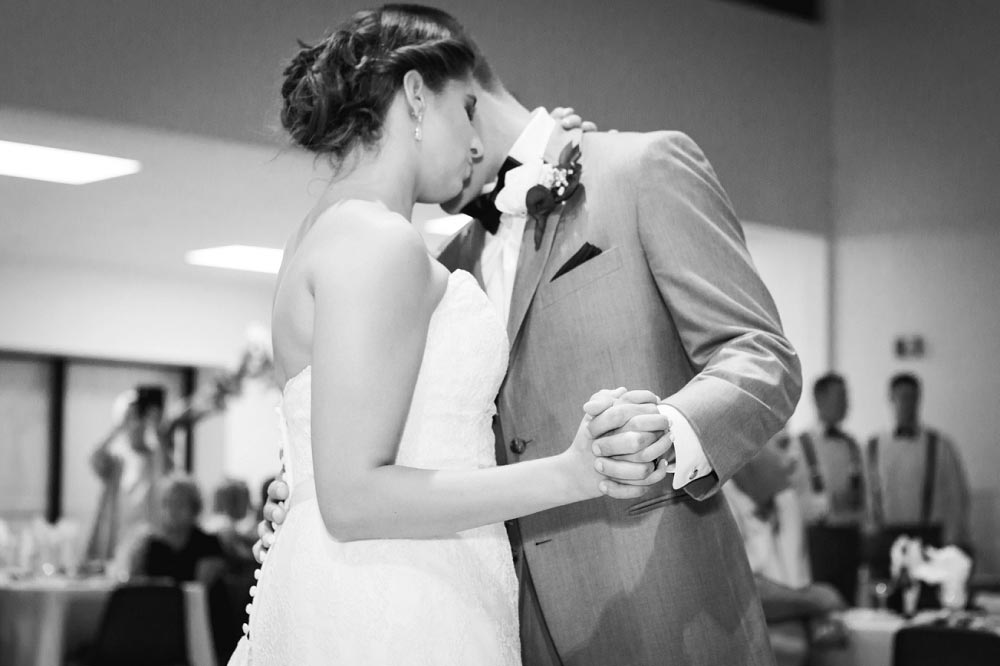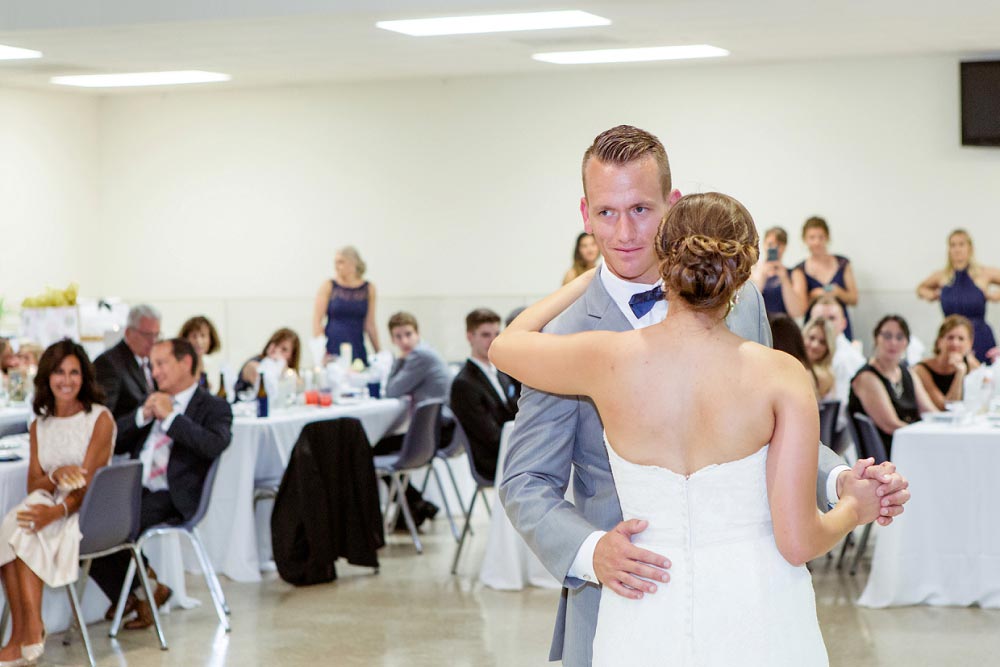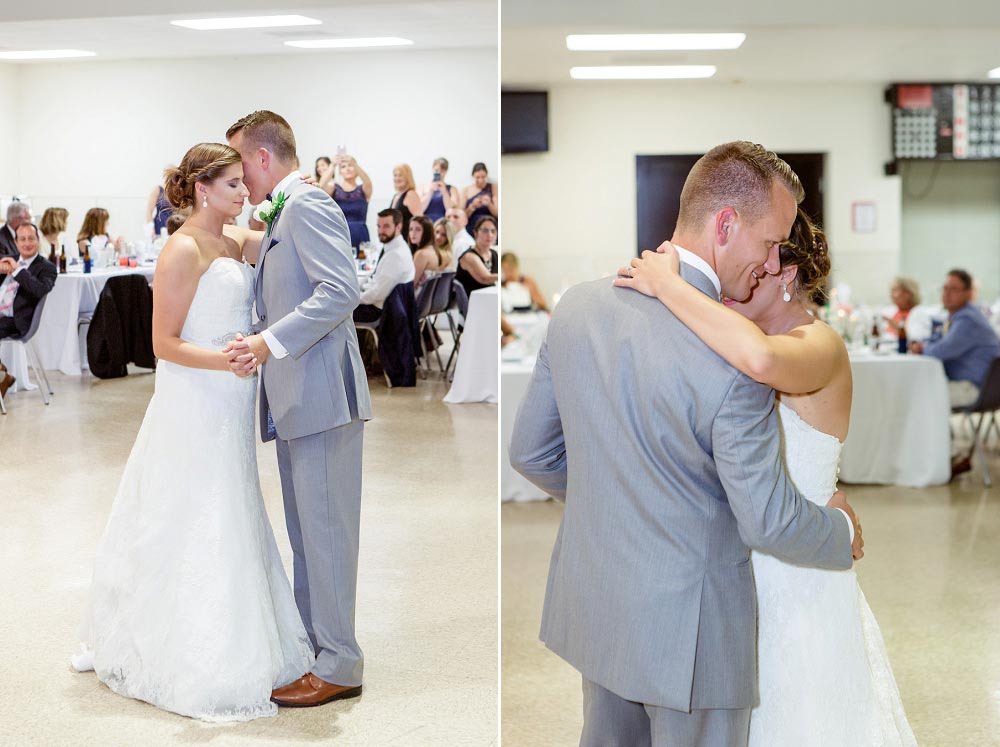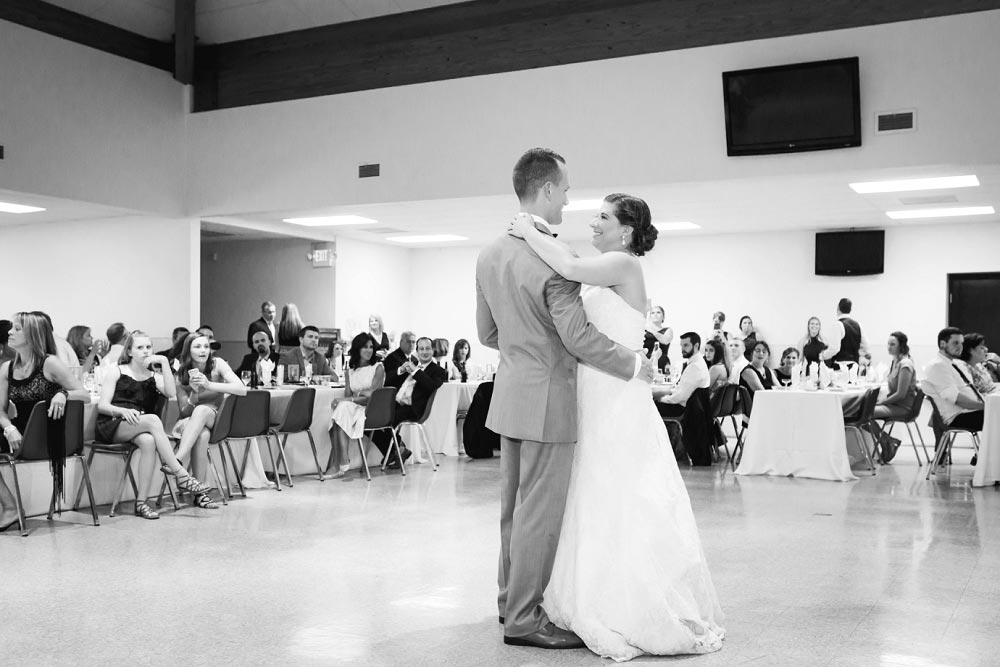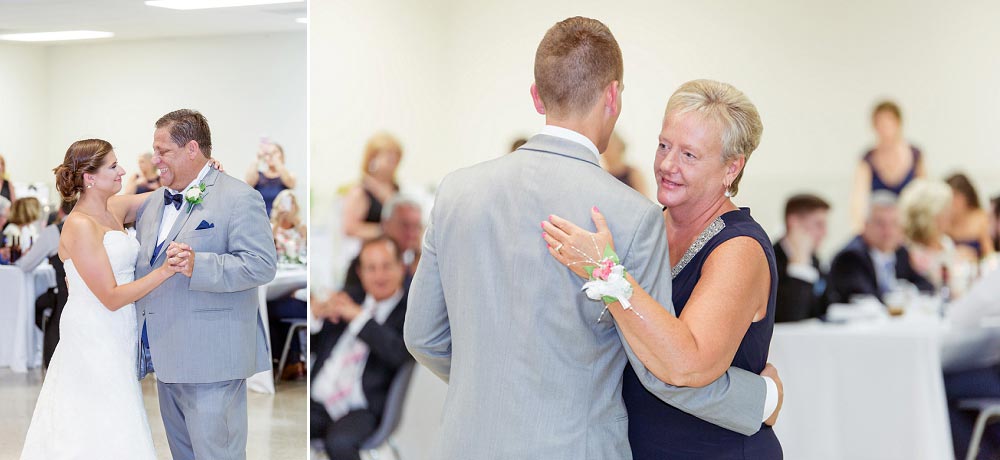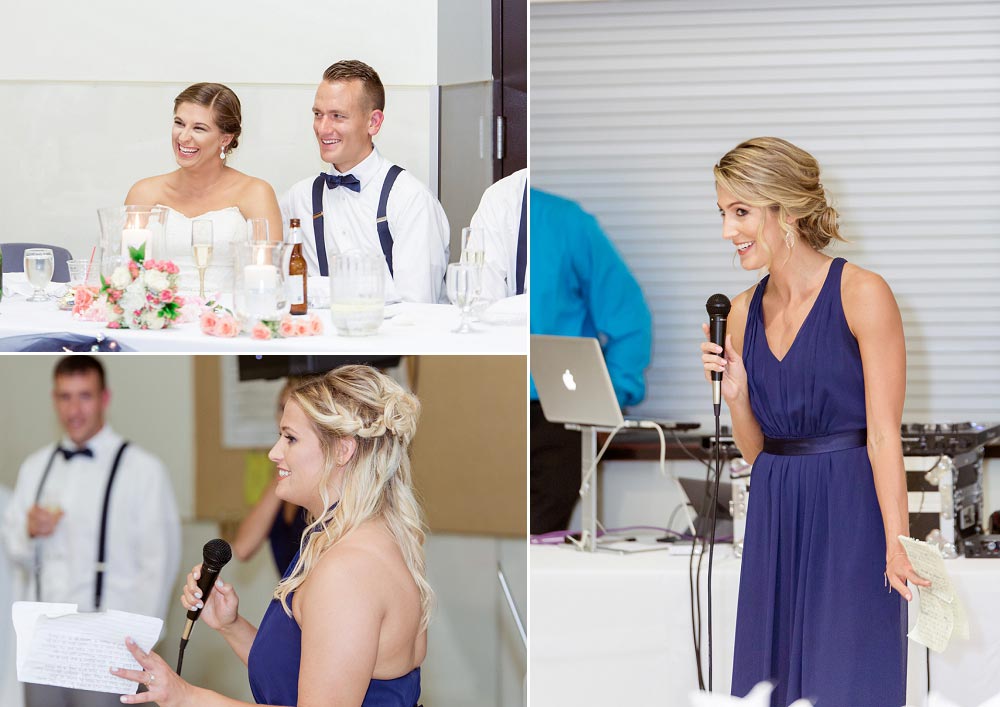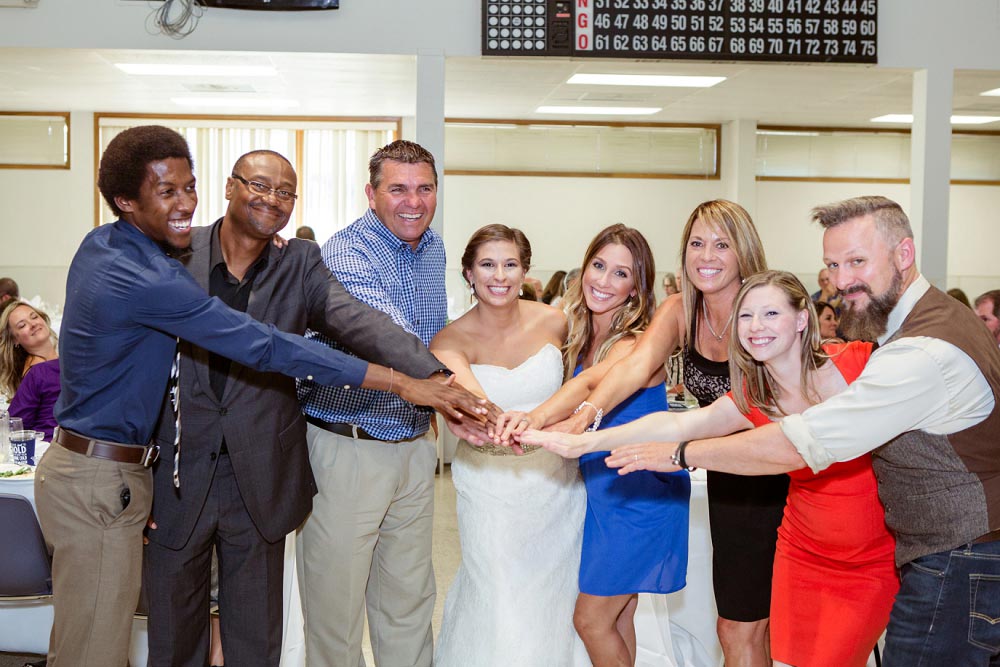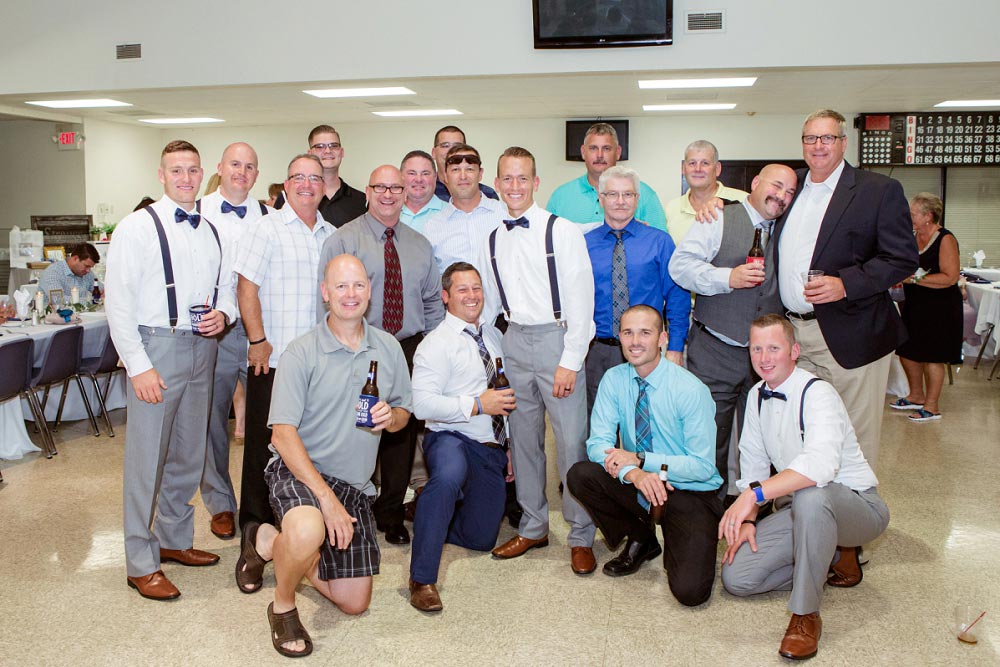 Second Photographer: Jenell Shrock
Bride's Dress: LUXEredux Bridal
Tuxedos: Men's Warehouse
Hair: Sarah Powers