Darby House ~ Galloway, Ohio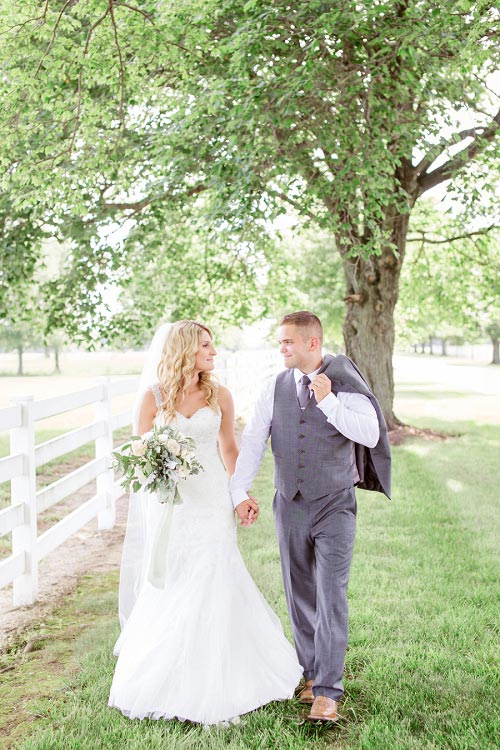 Ivan and Nikki's day fell on a beautiful June day.  The sun was shining brightly and it was a bit warm! The girls started their day at a local hotel for all the getting ready pictures, and the guys got ready at Ivan's house.  Nikki's details, florals, and colors were so pretty!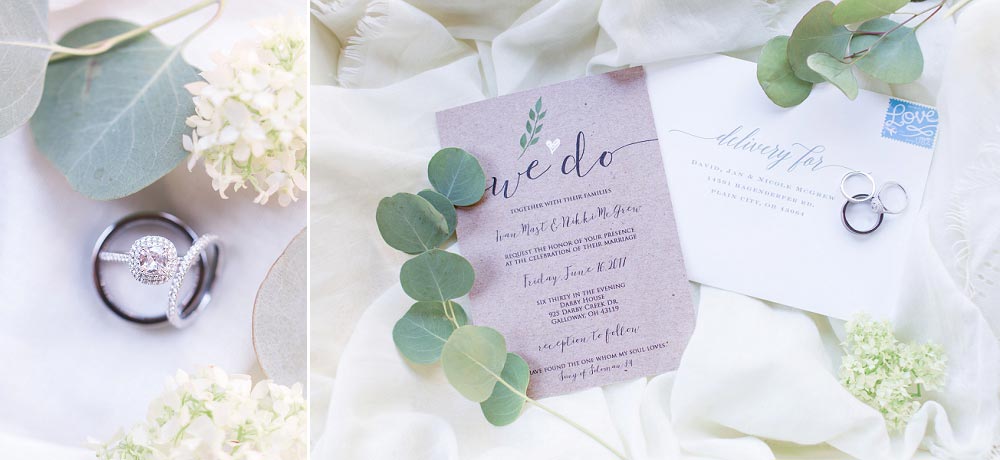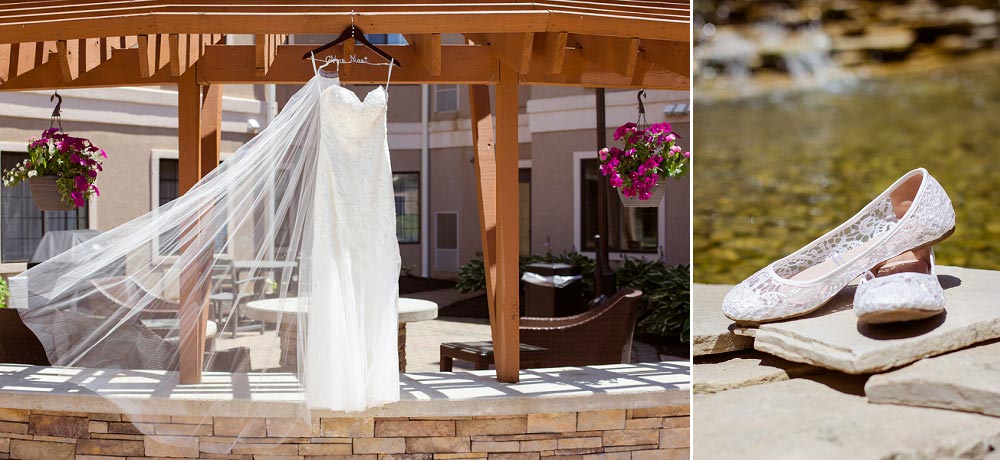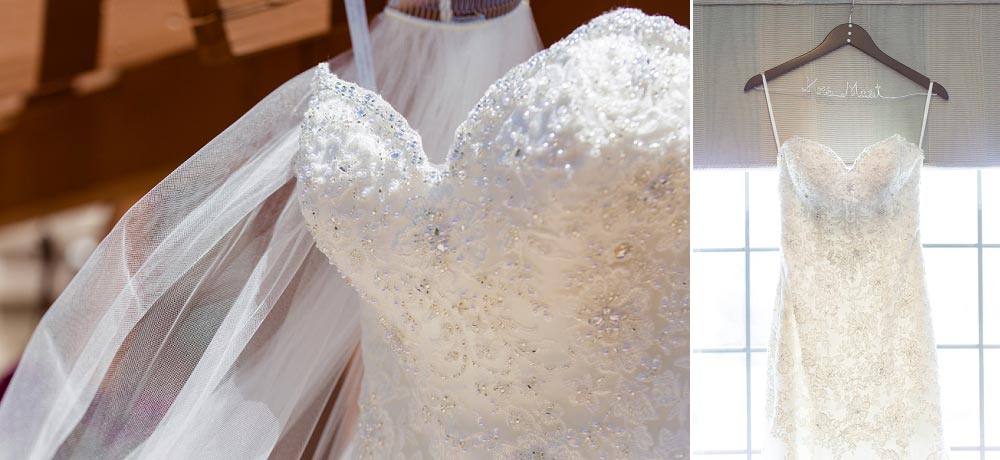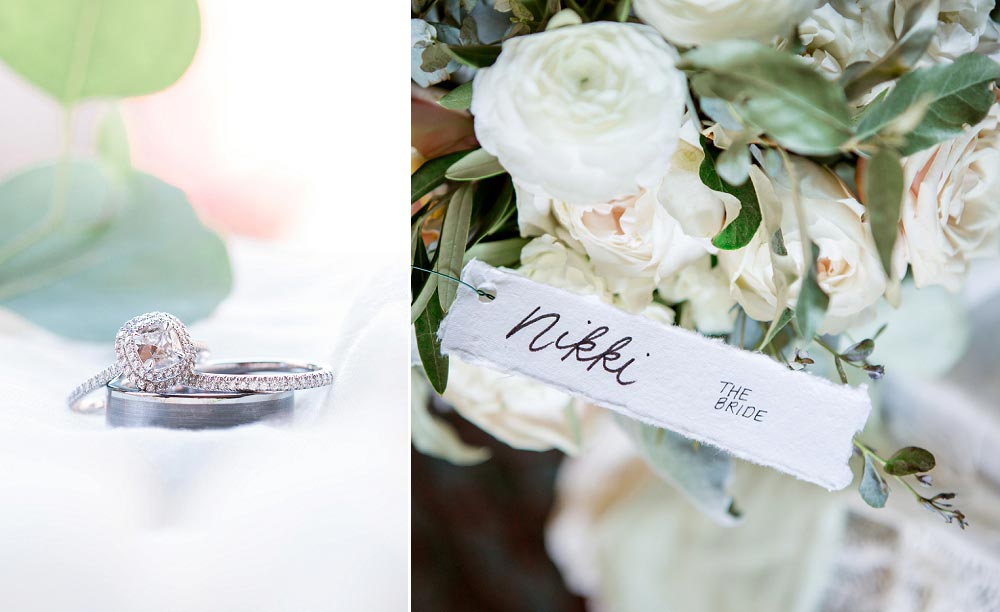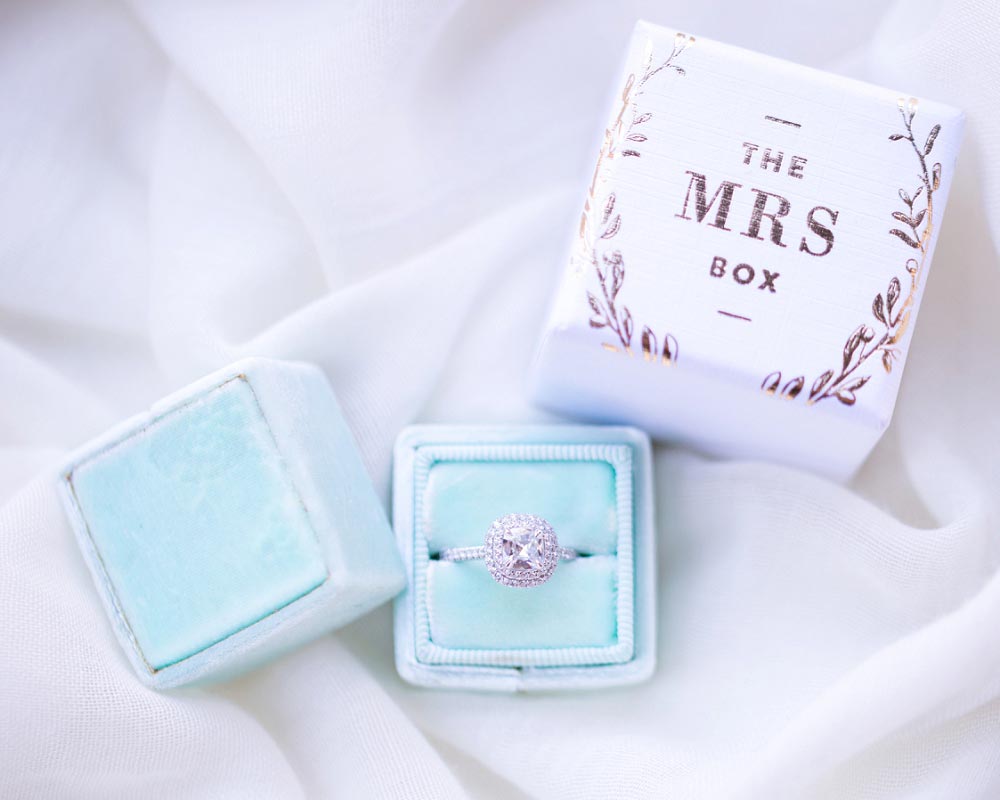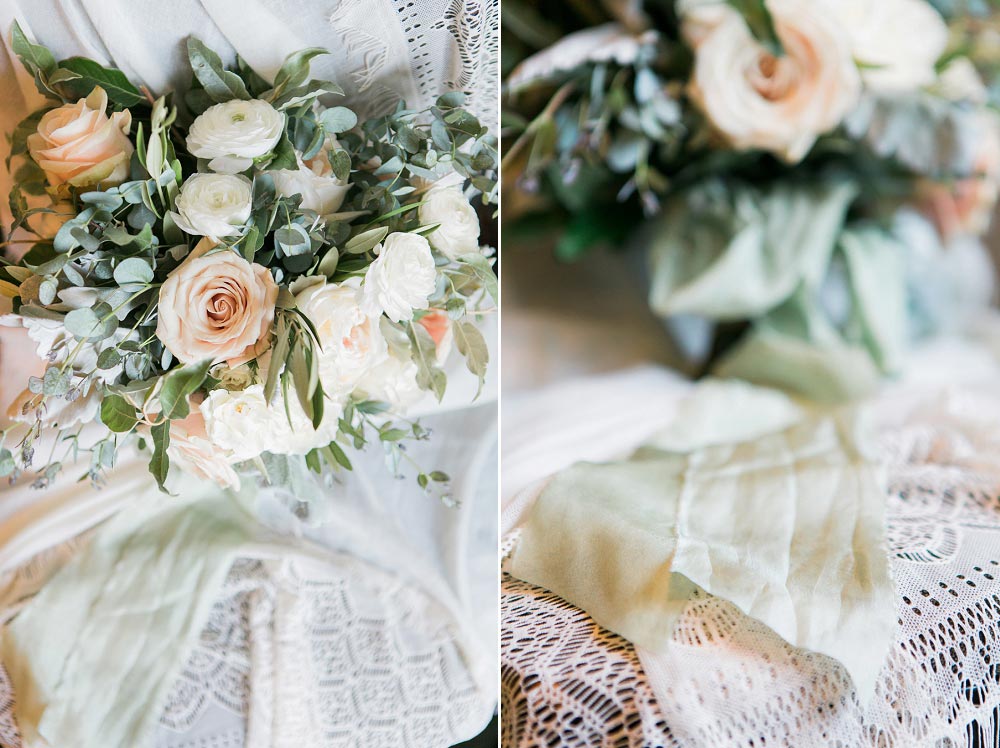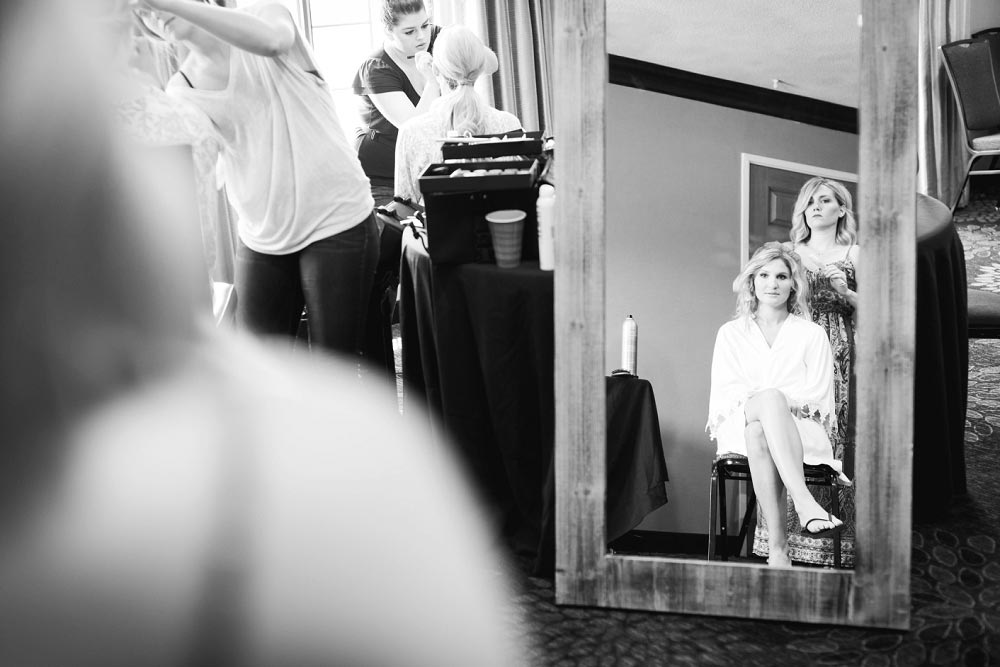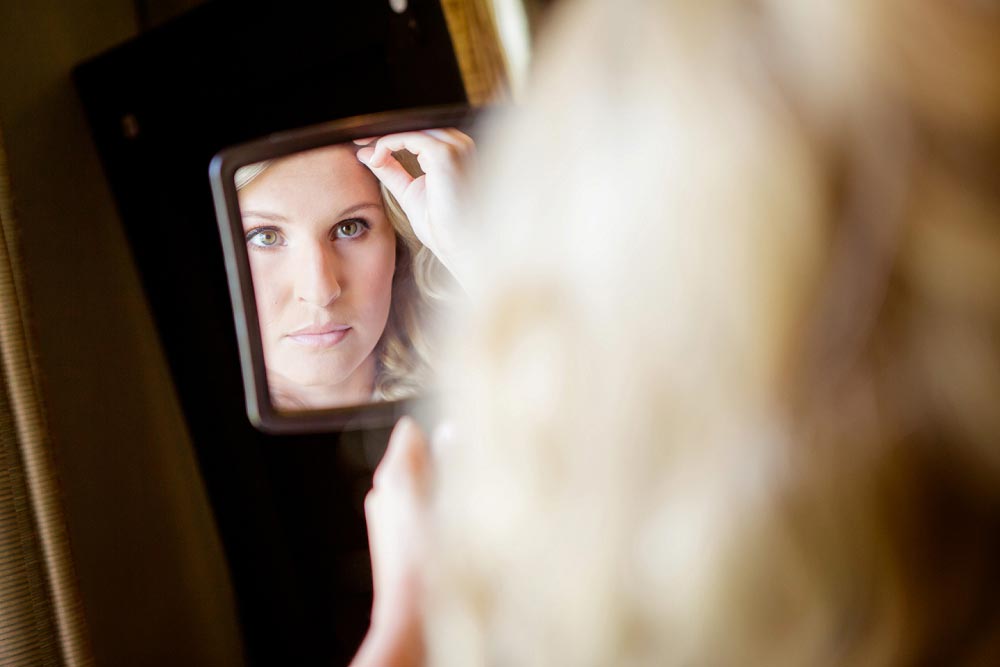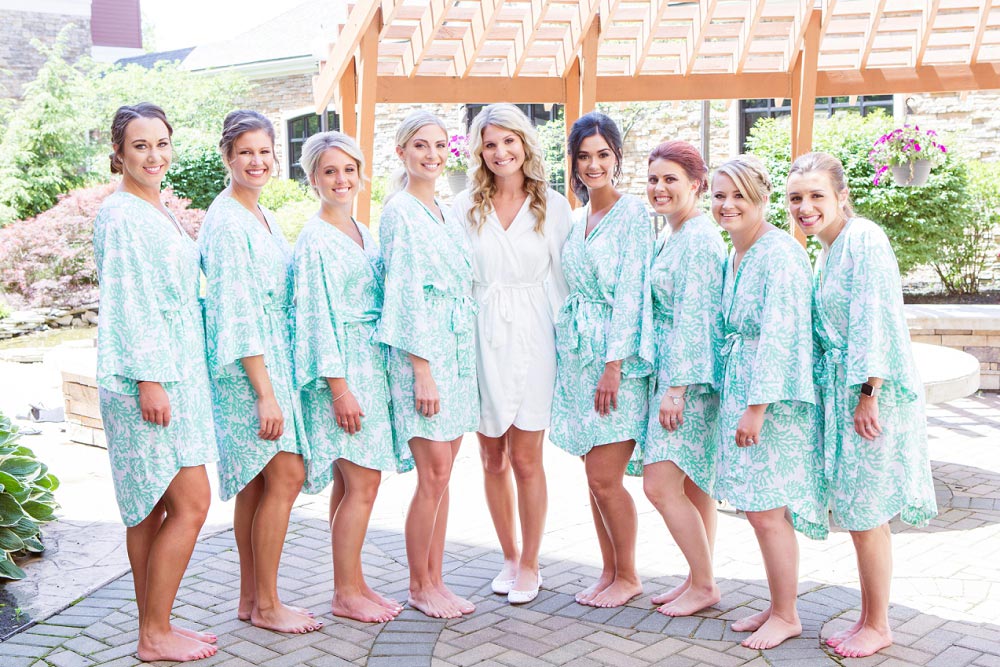 Nikki's dog stopped by for a few pictures.  So cute! Nikki even had a wreath made for her!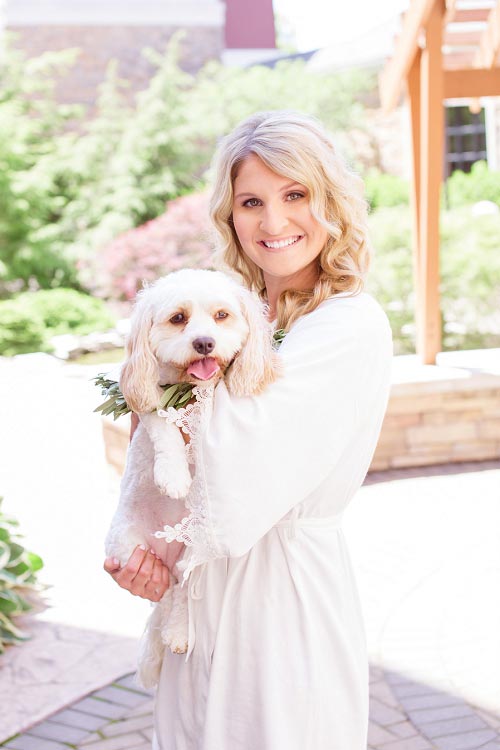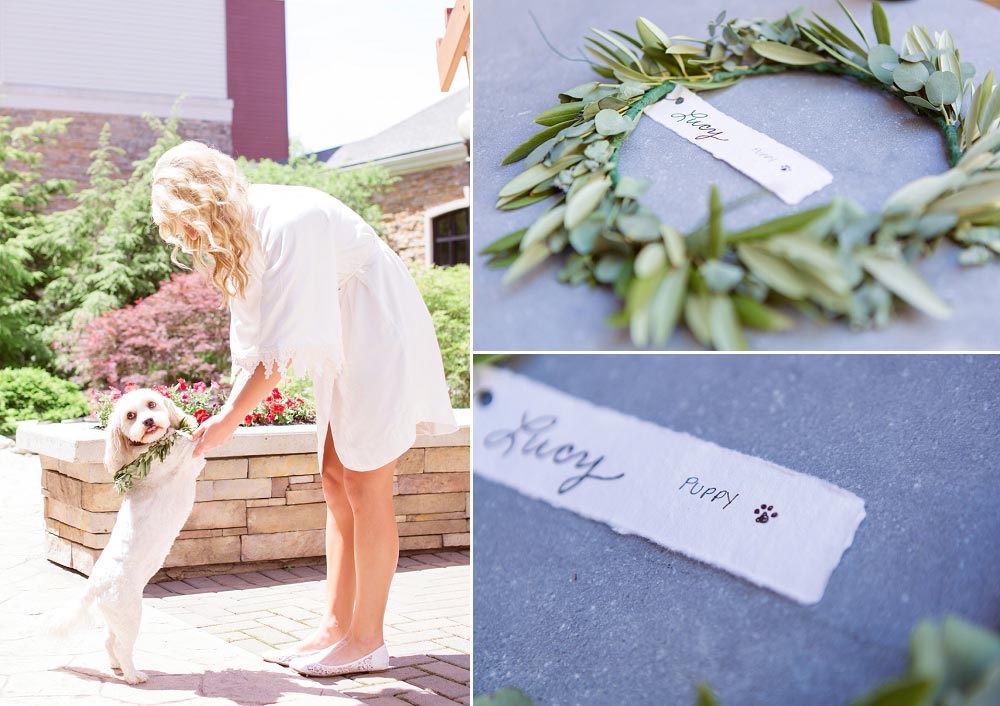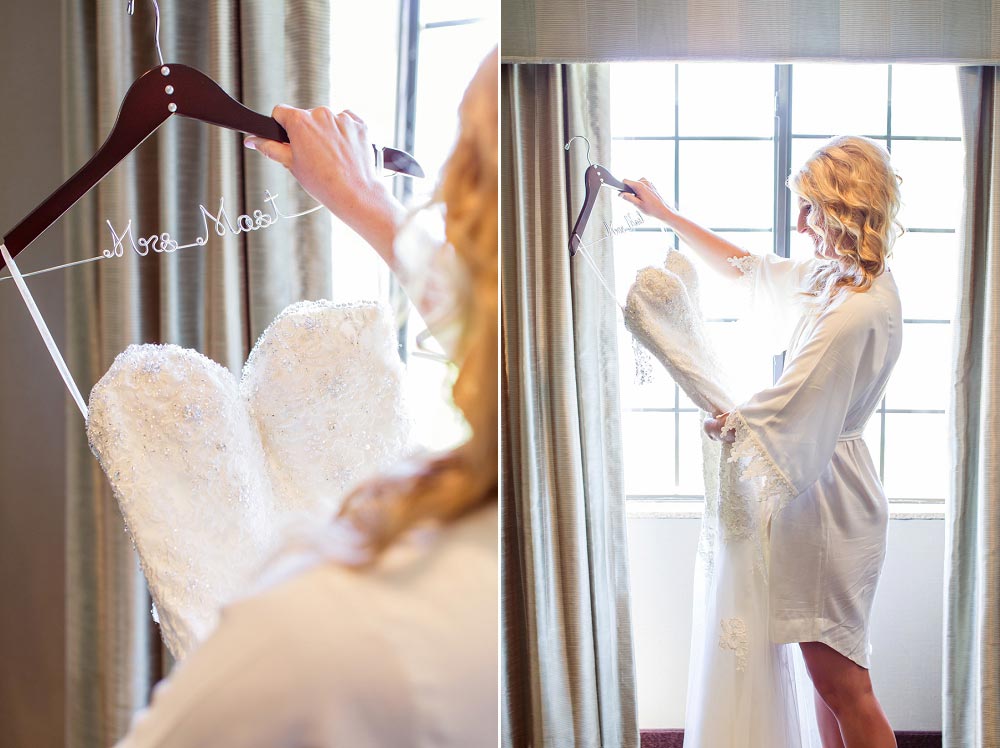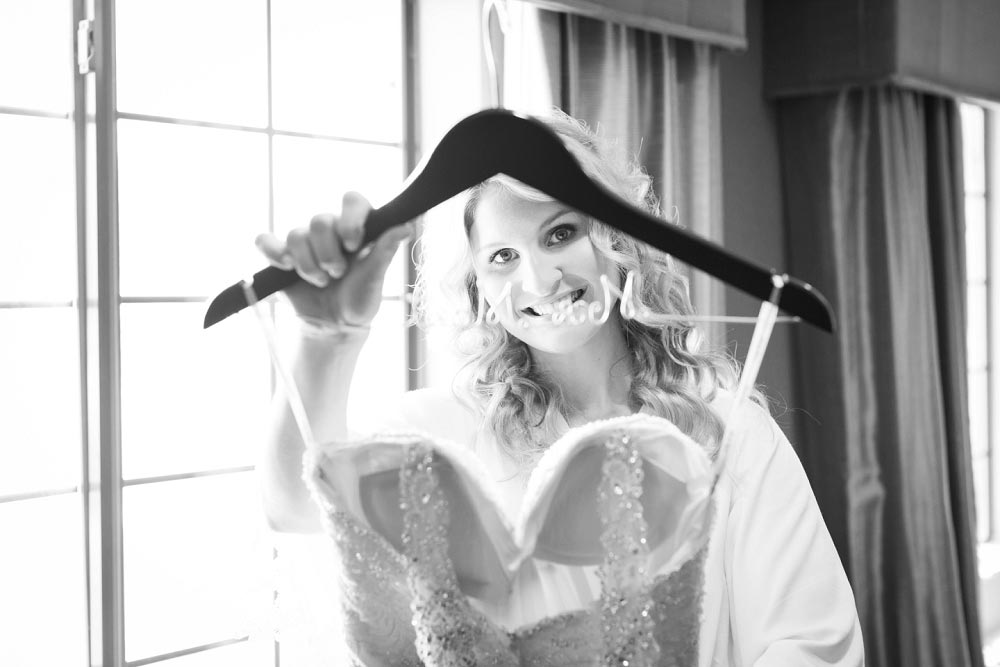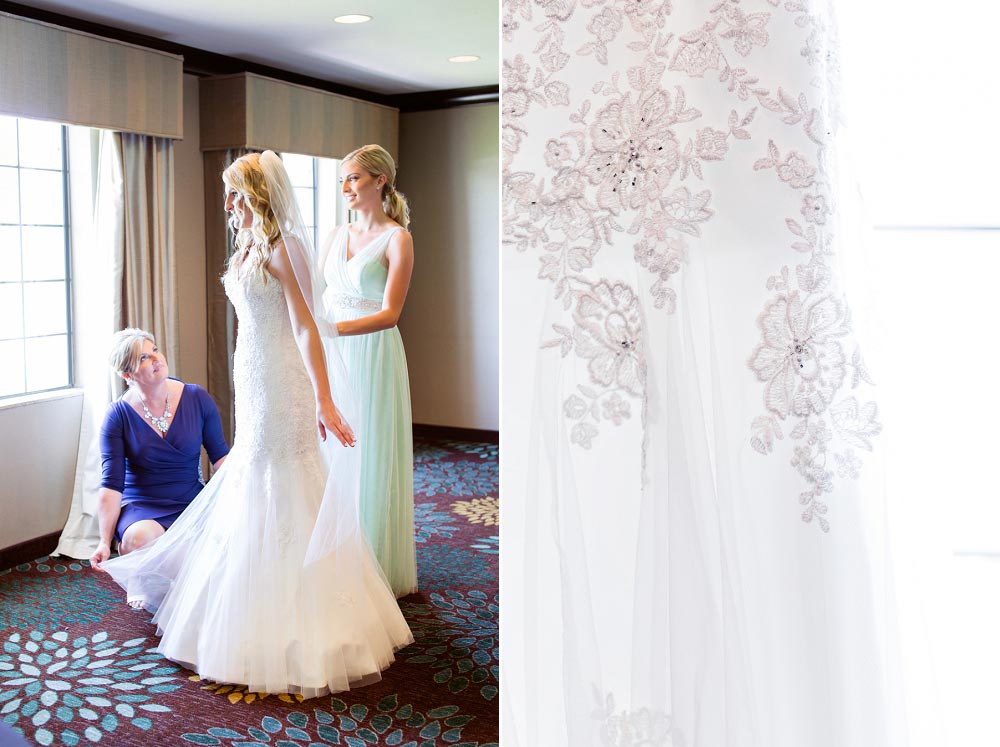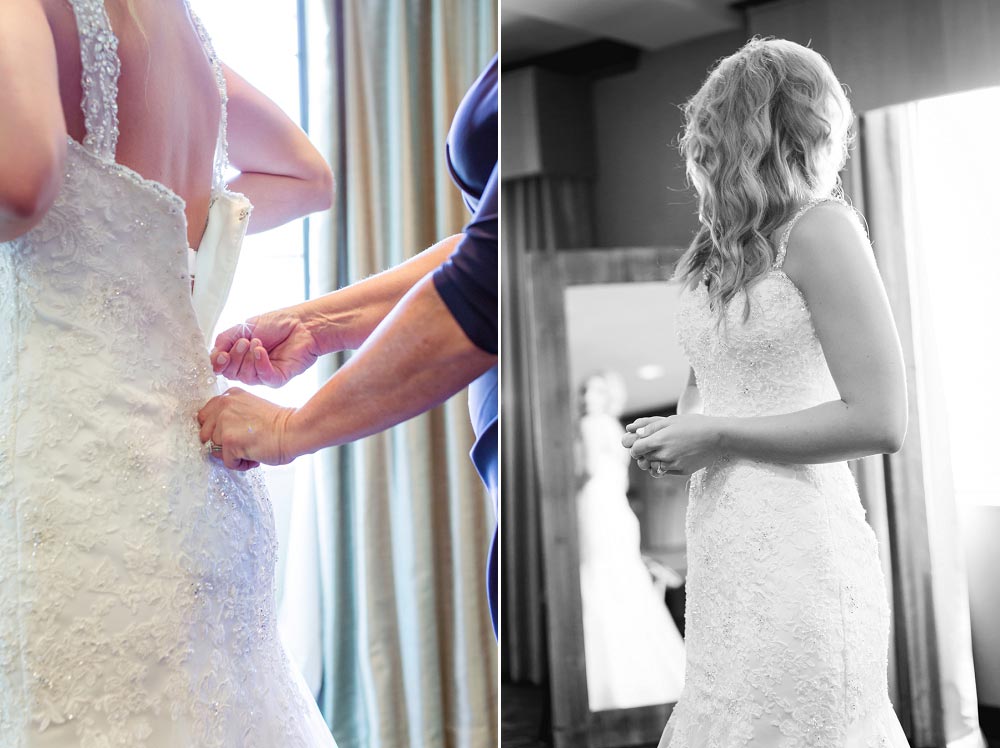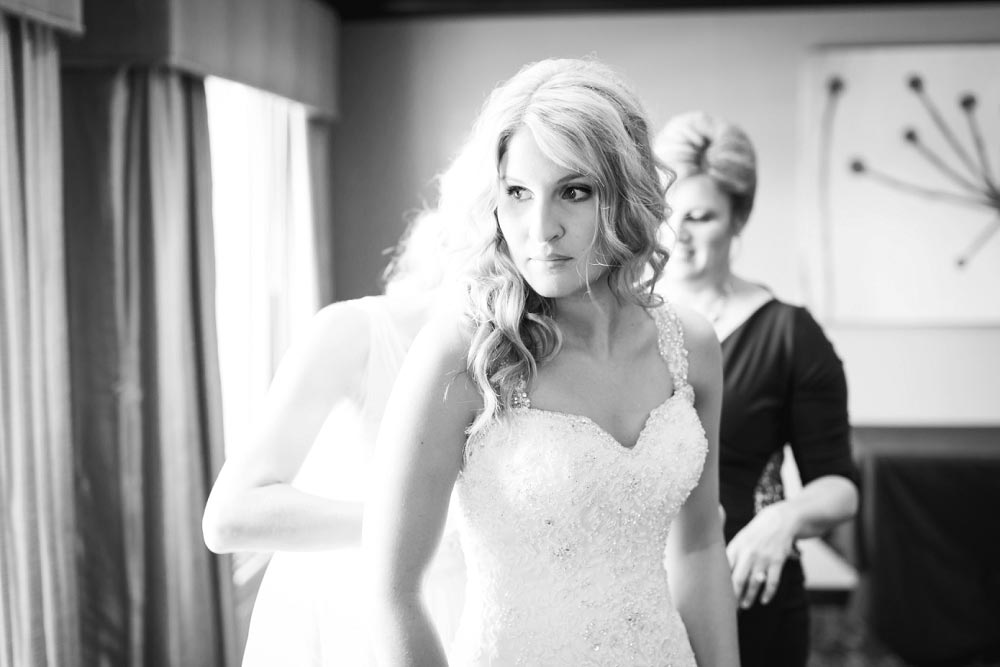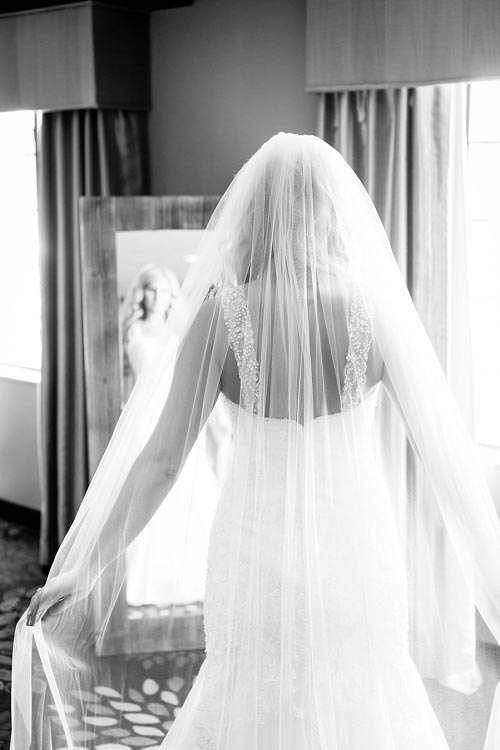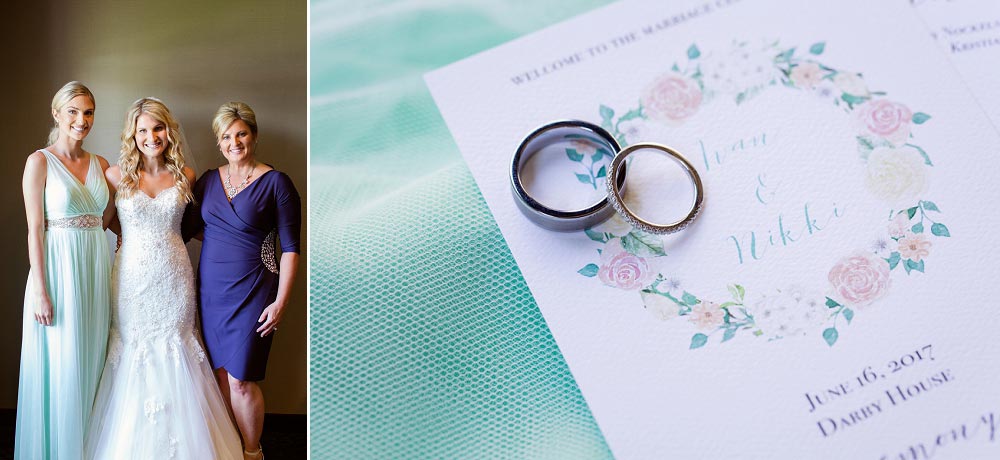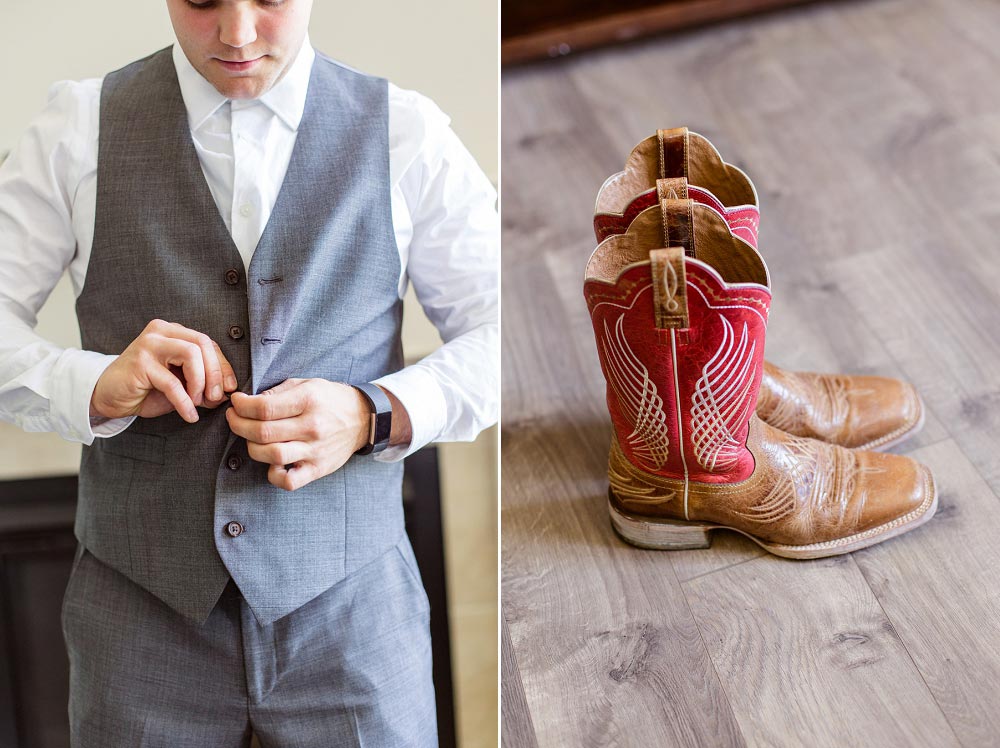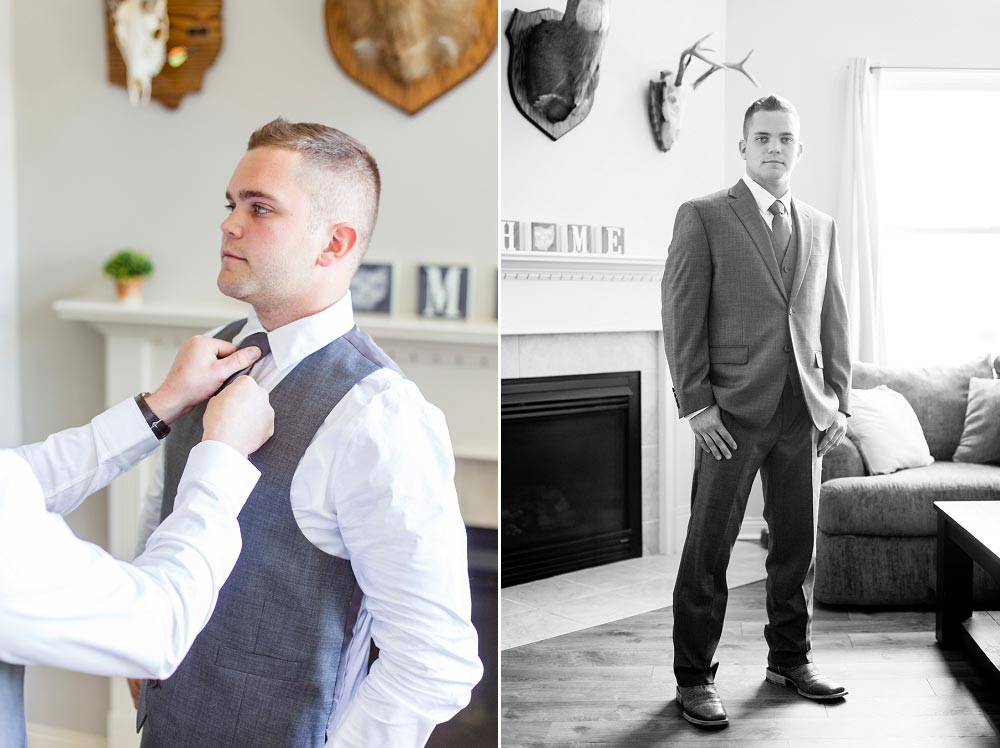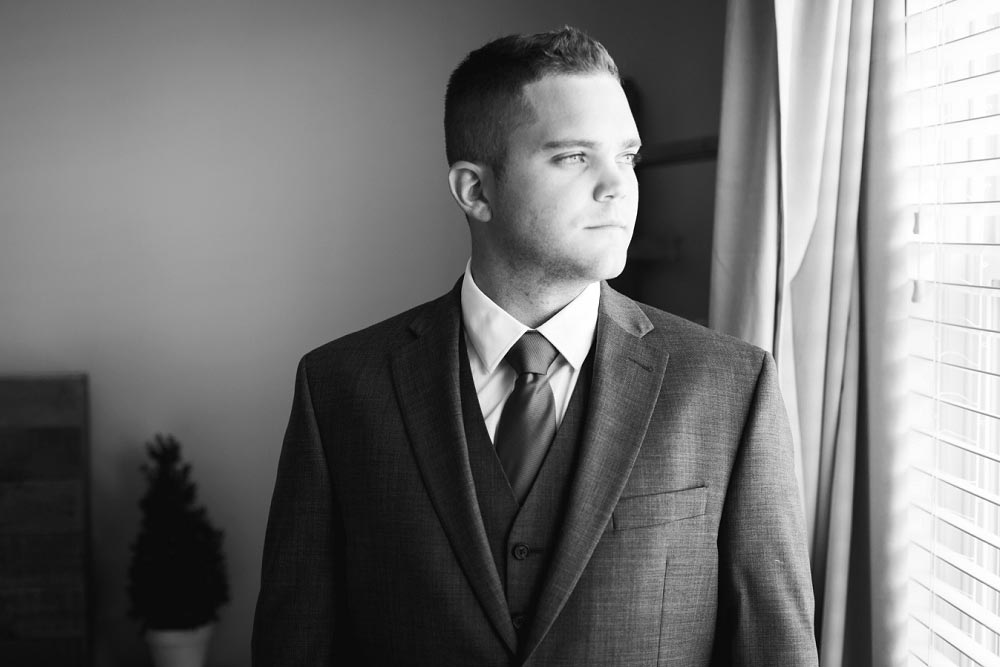 Everyone made their way to the Darby House…a beautiful, white fences, property with acres of pastures and trees!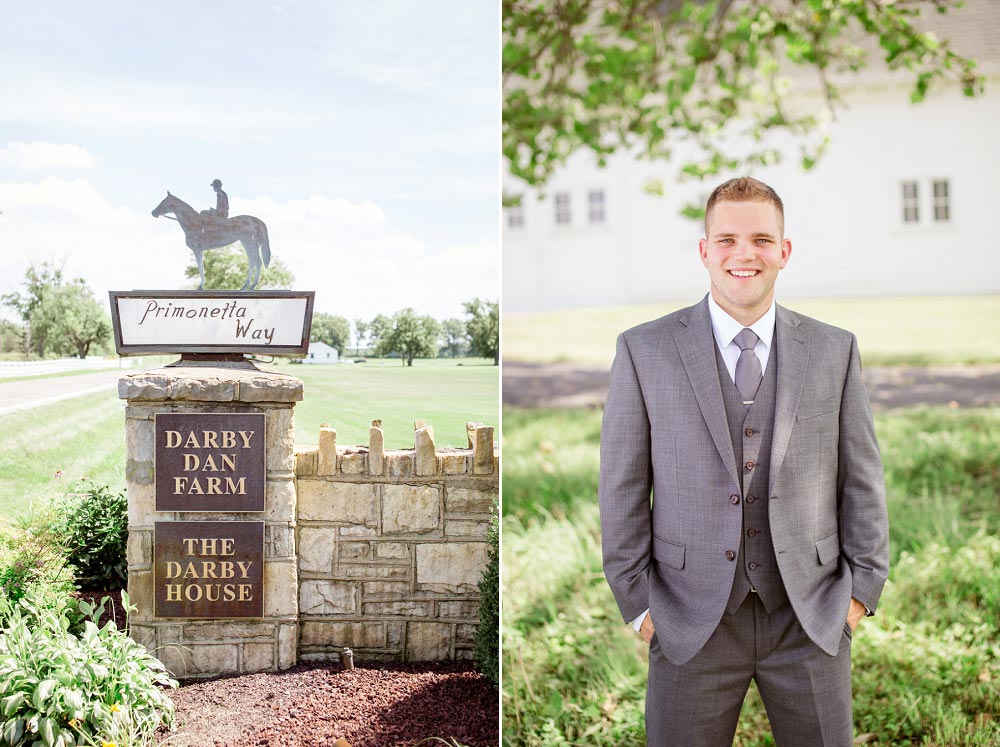 Time for the first look! I love that Nikki's dad presented her to Ivan for this special moment!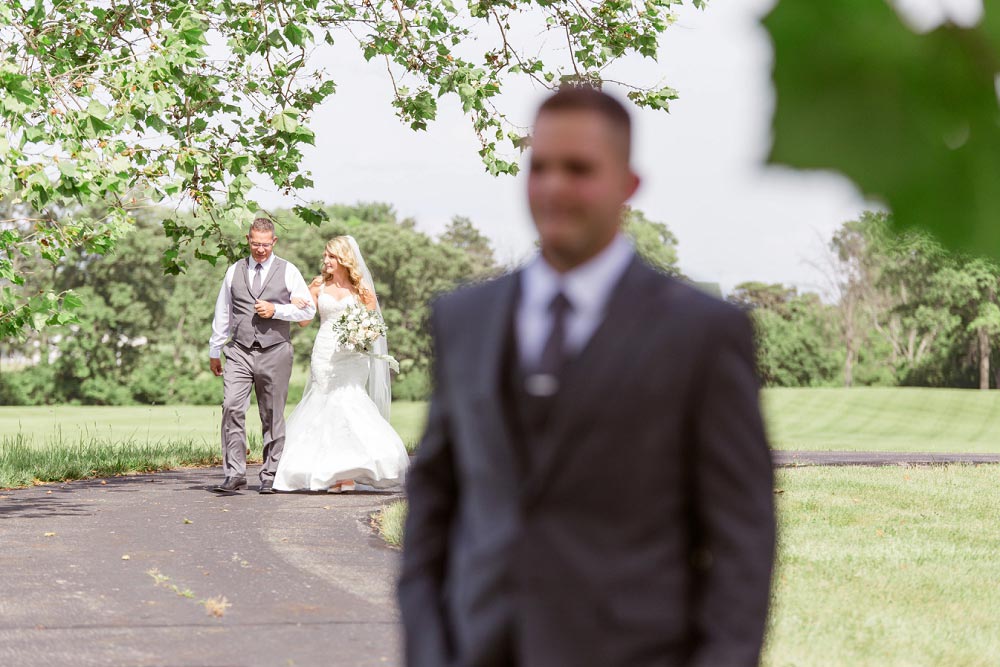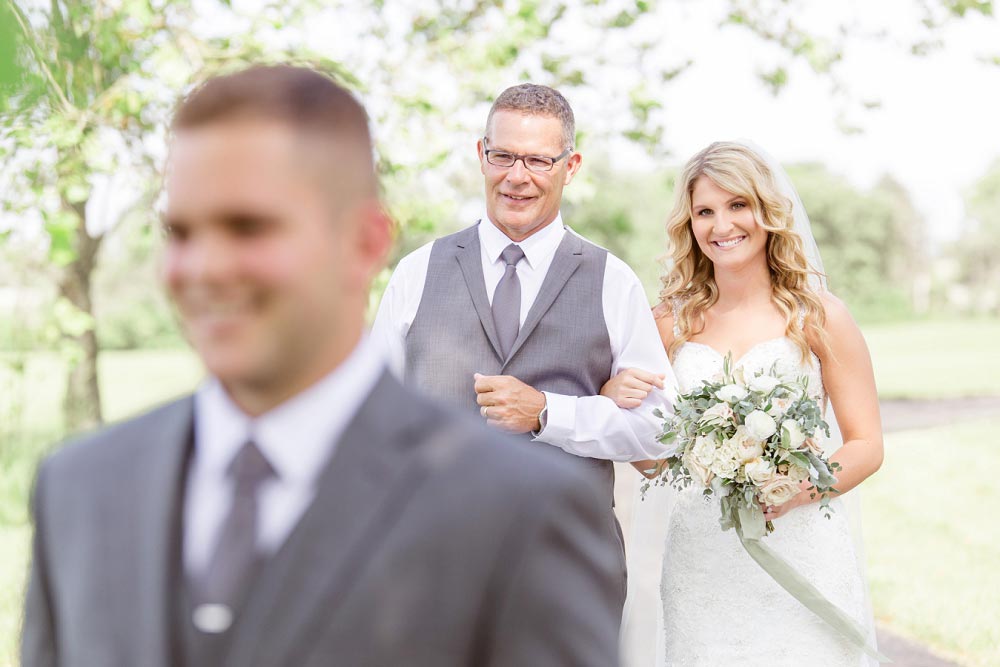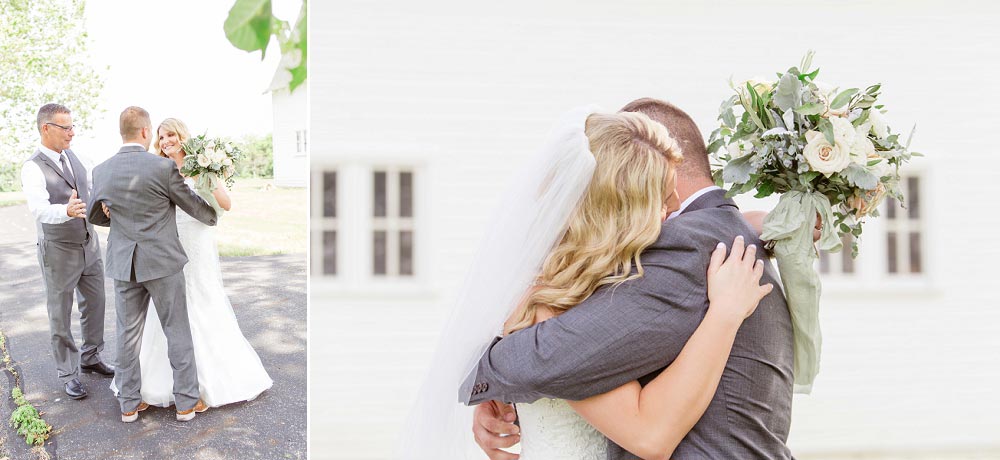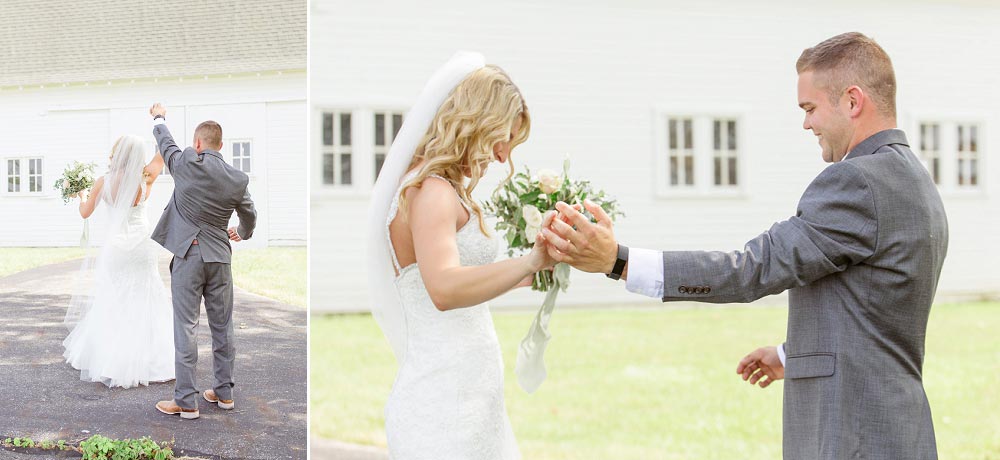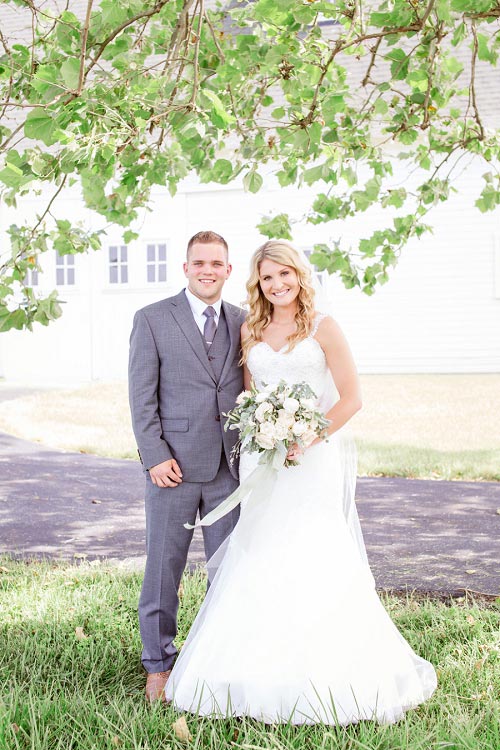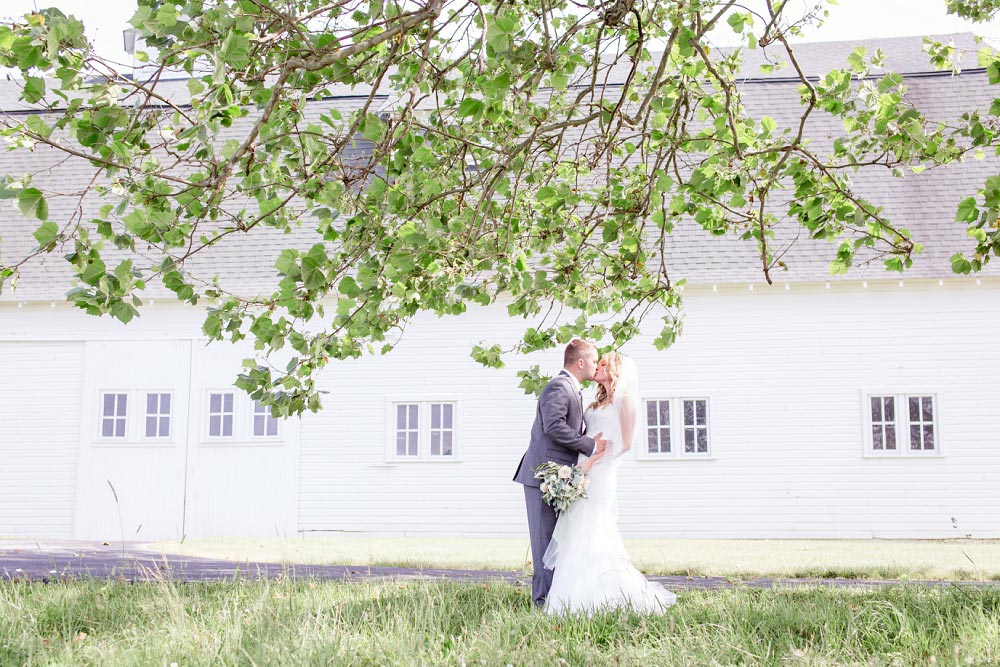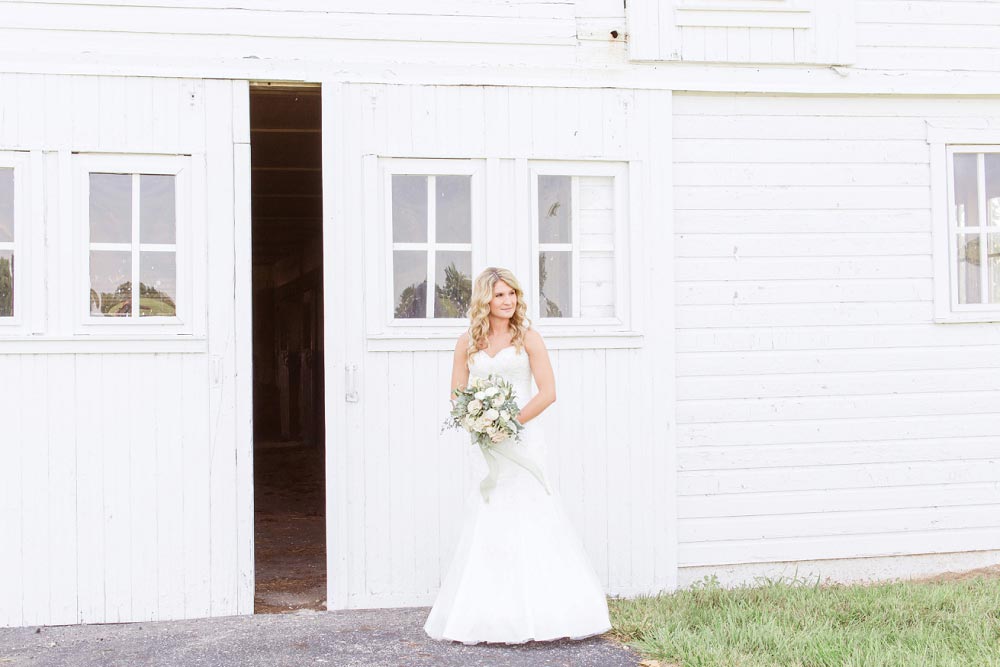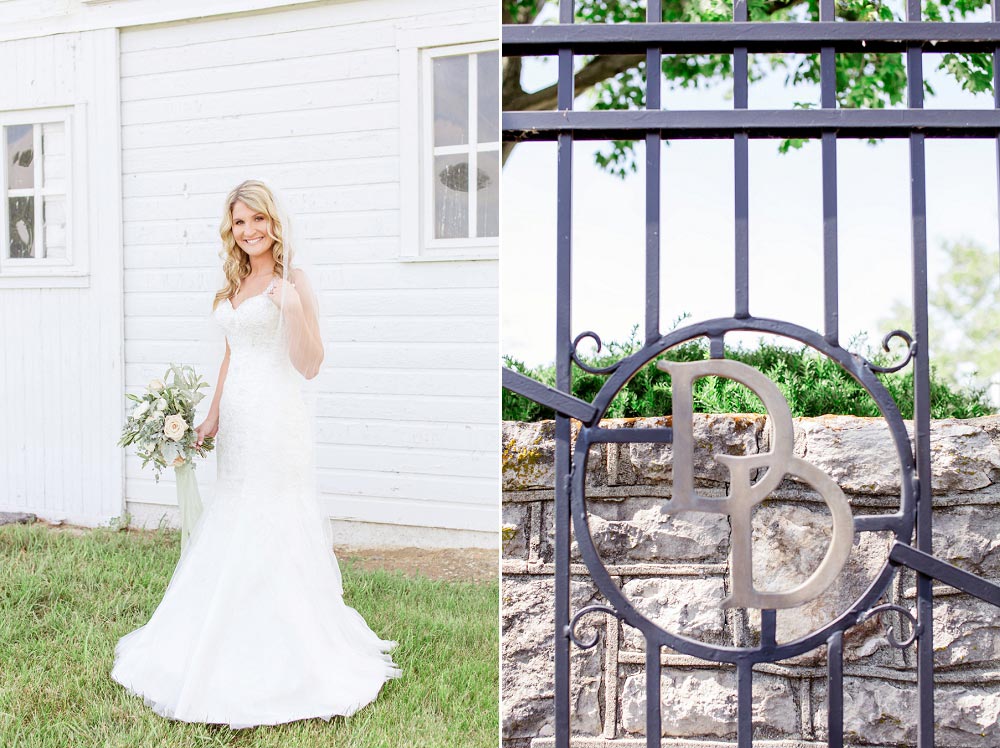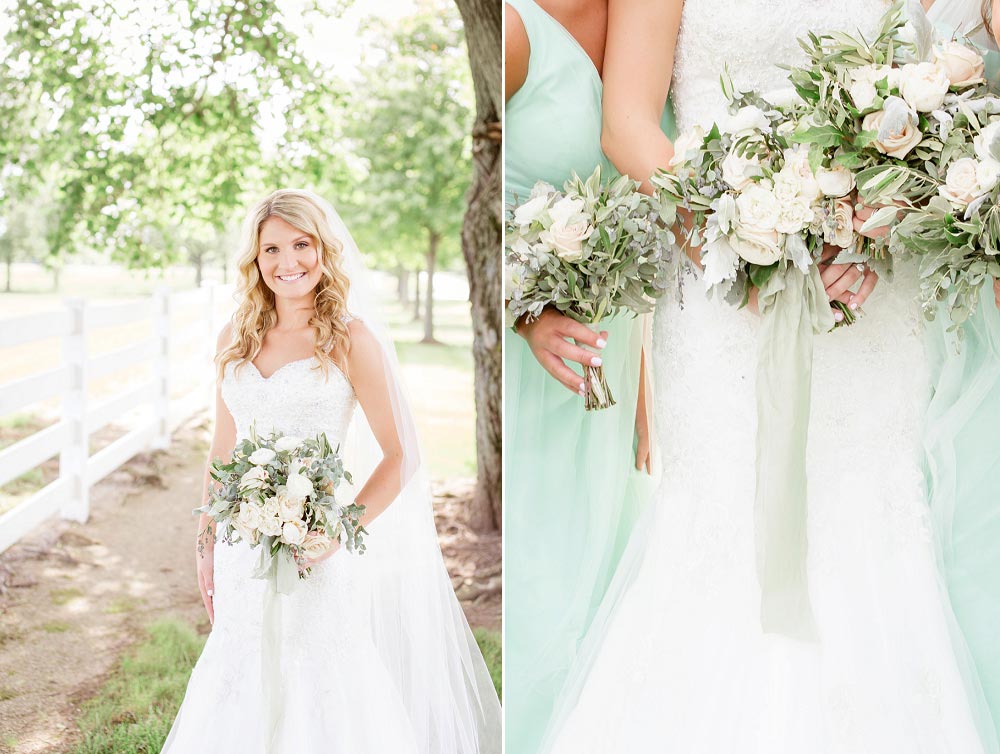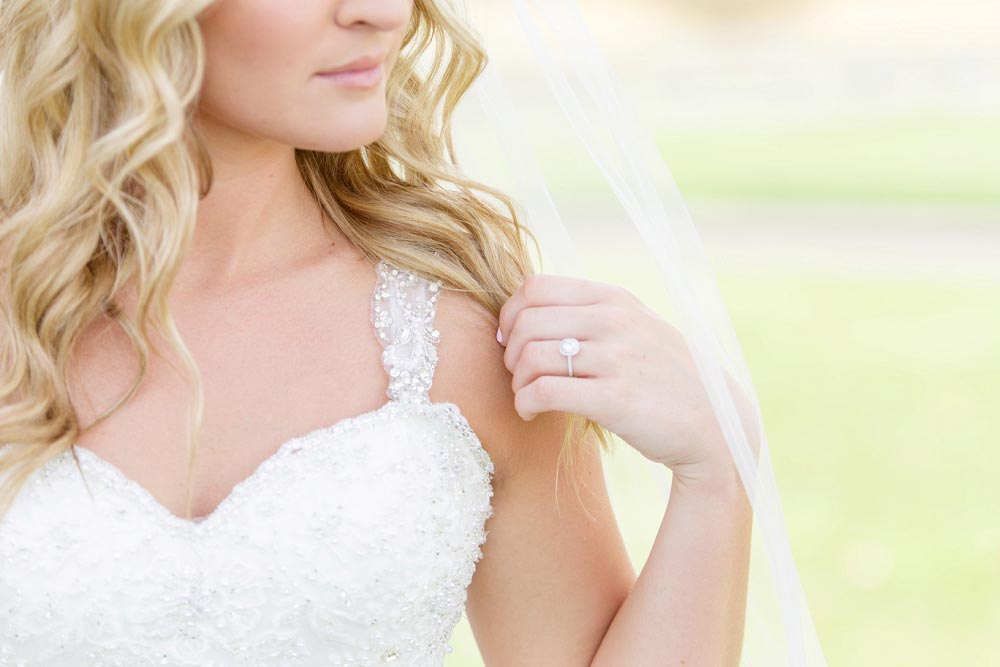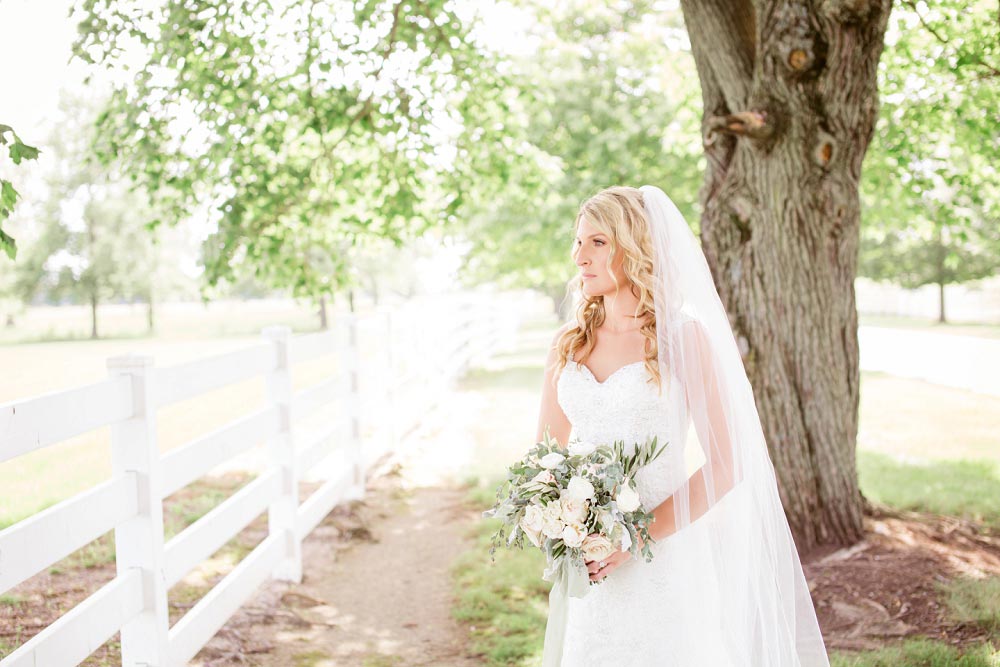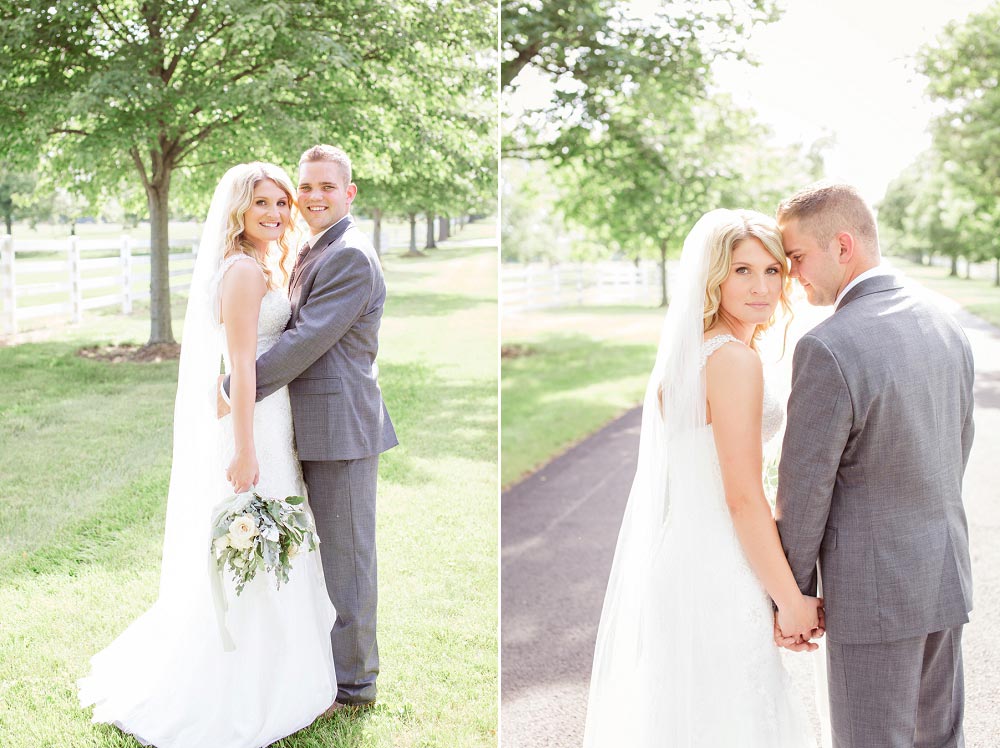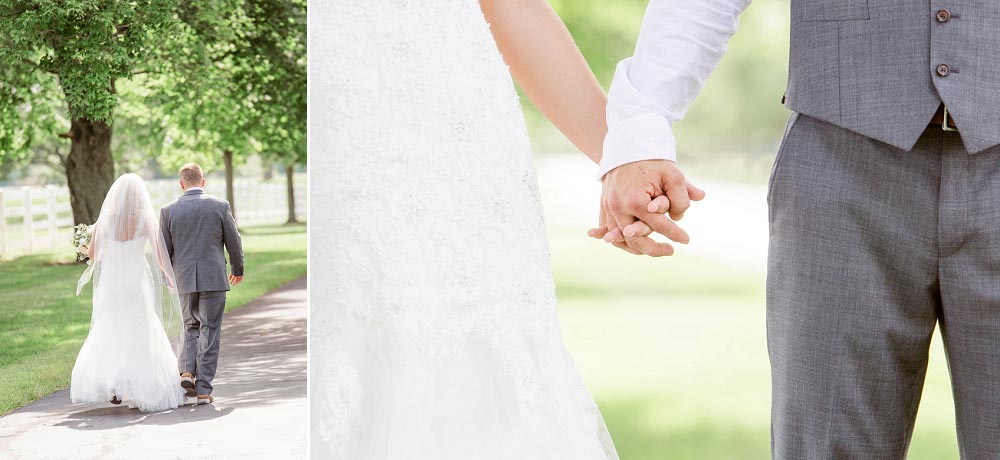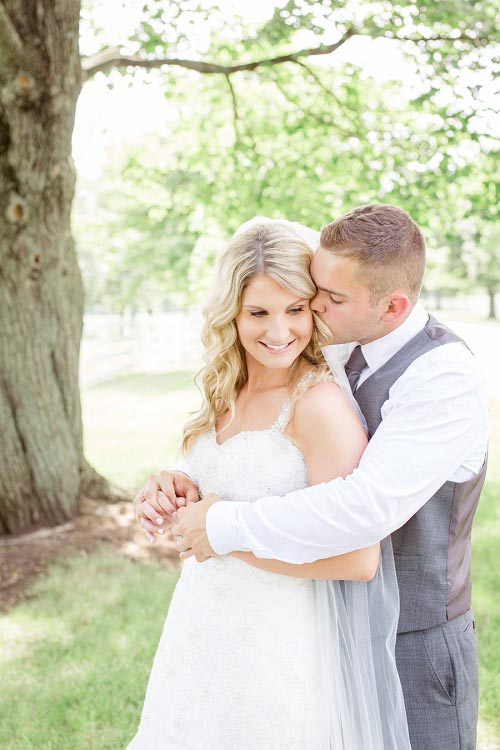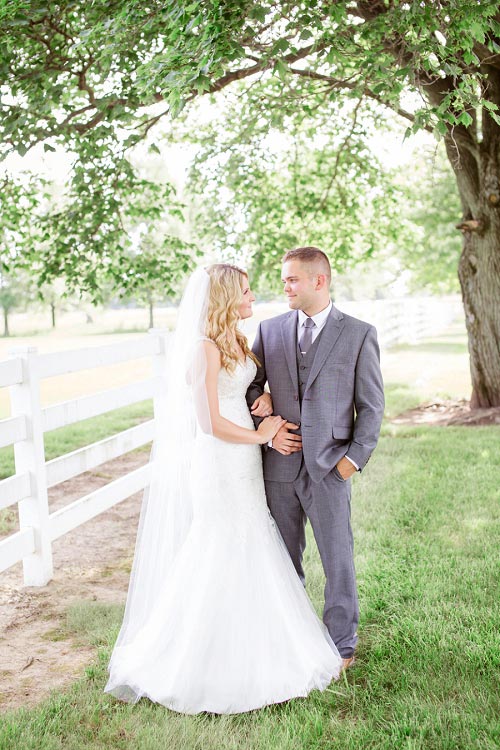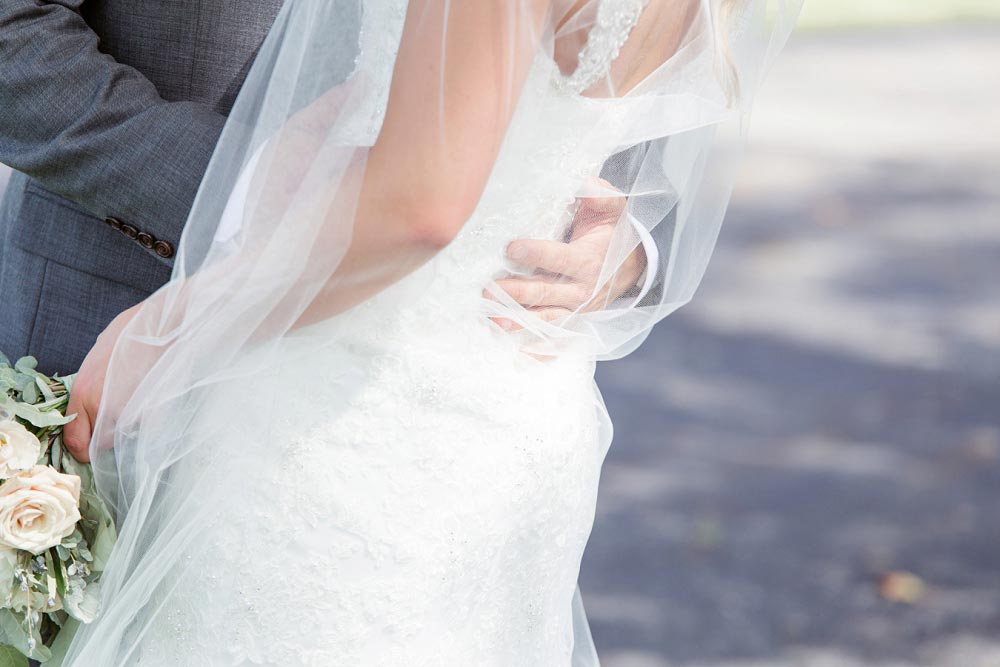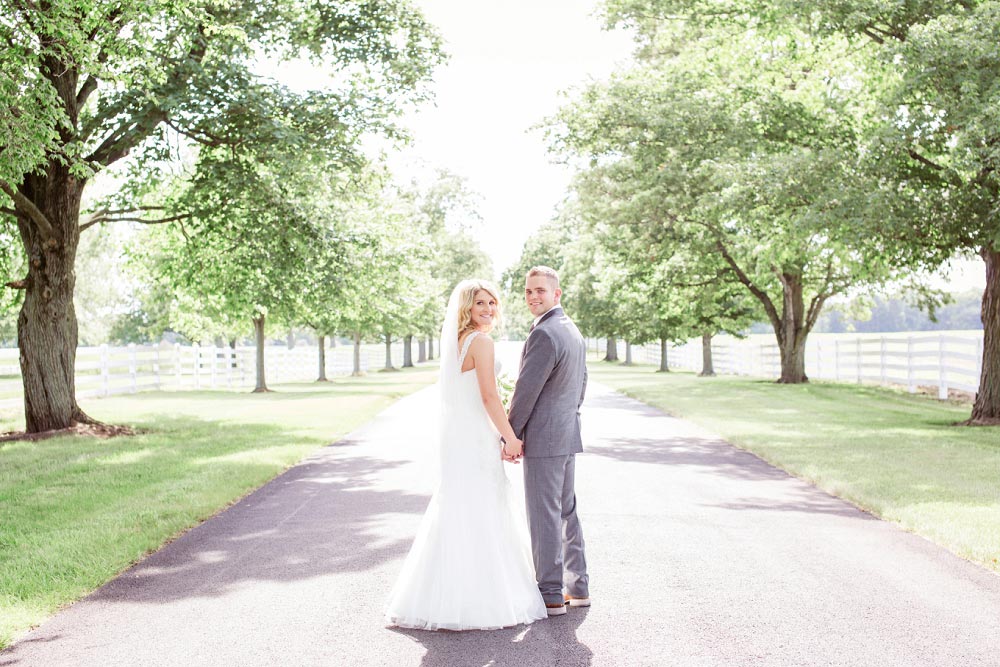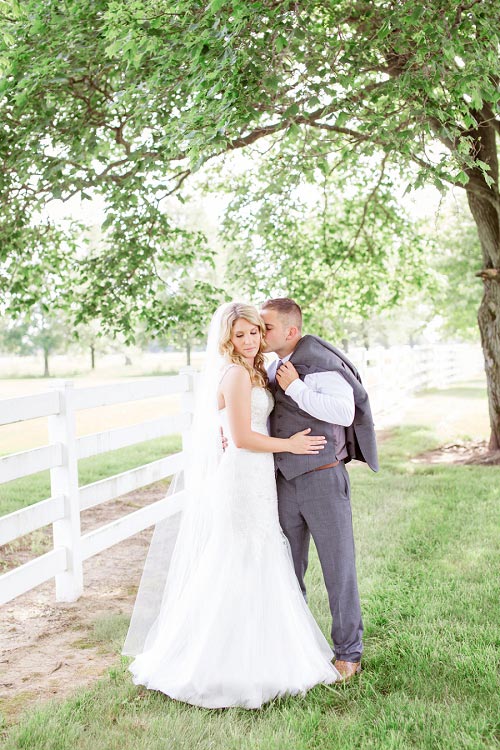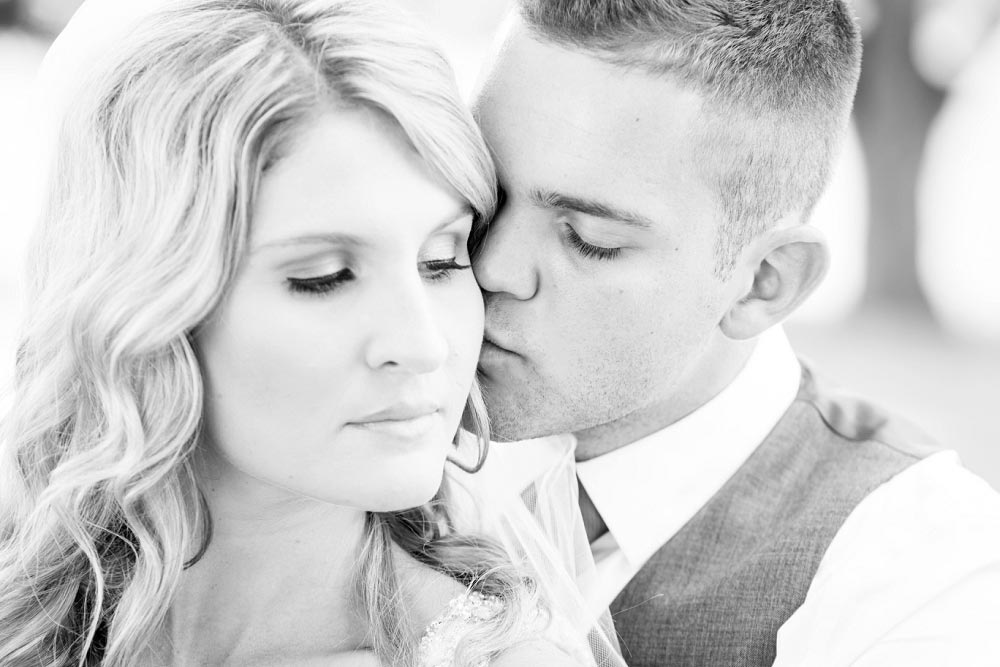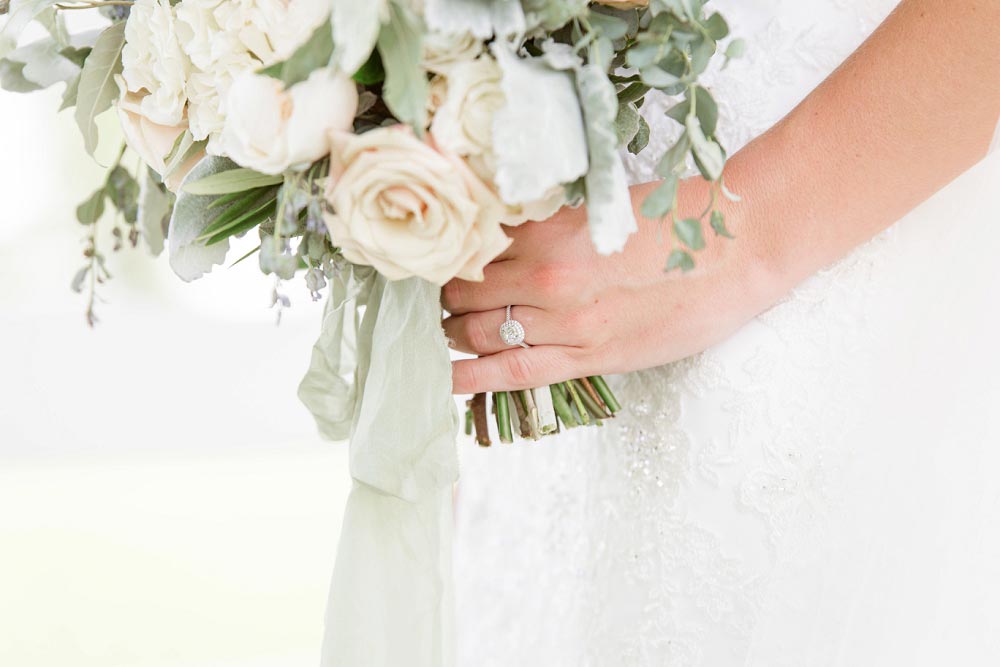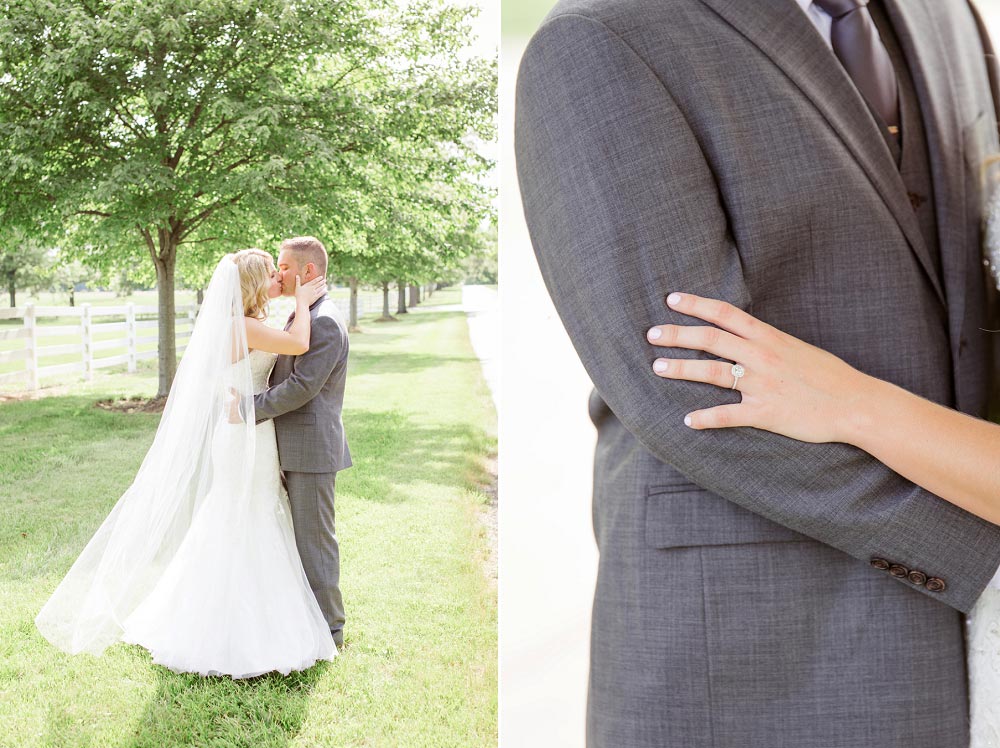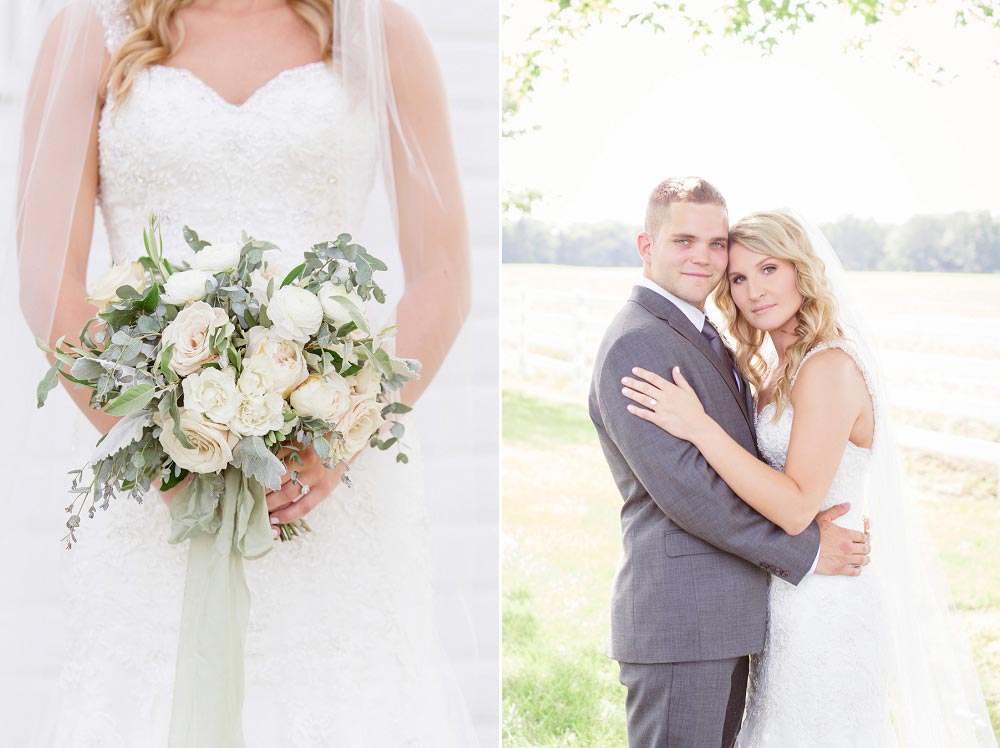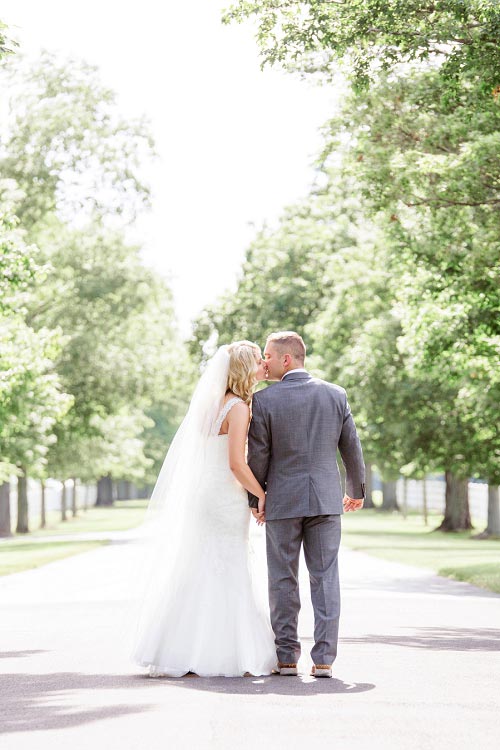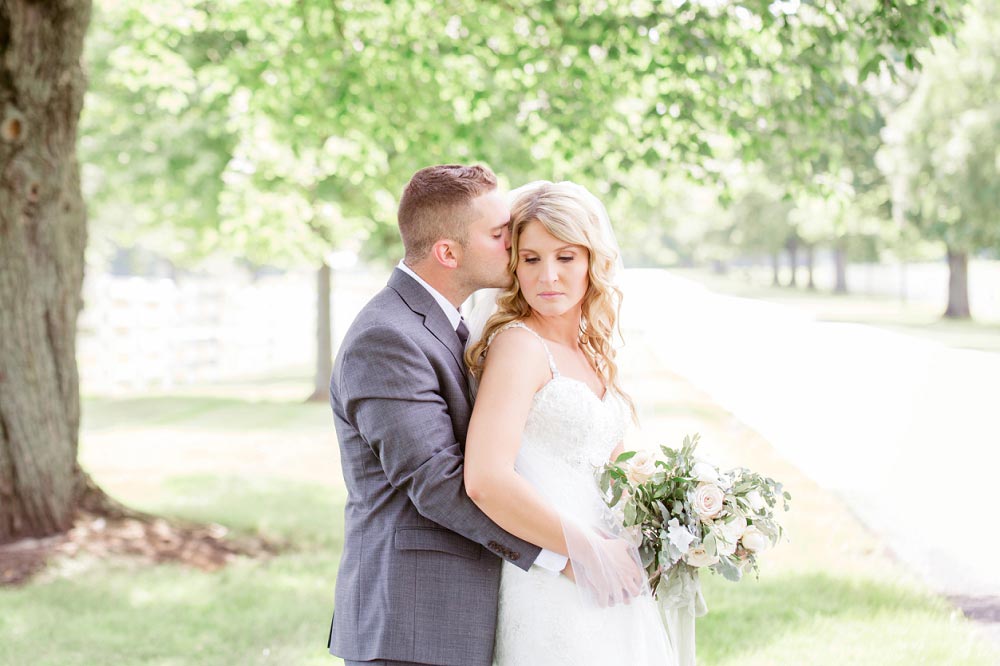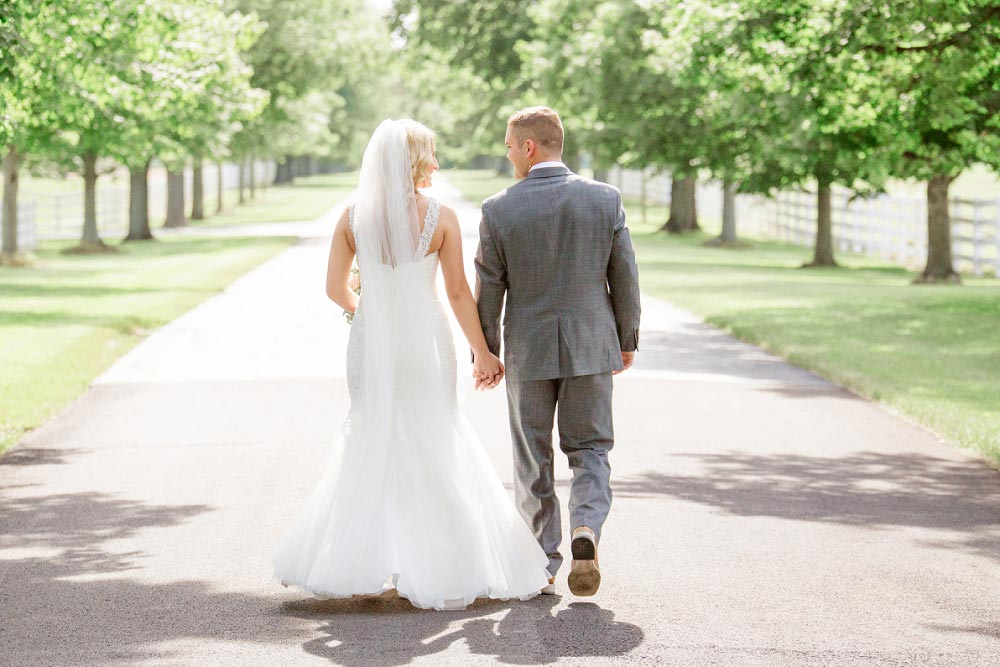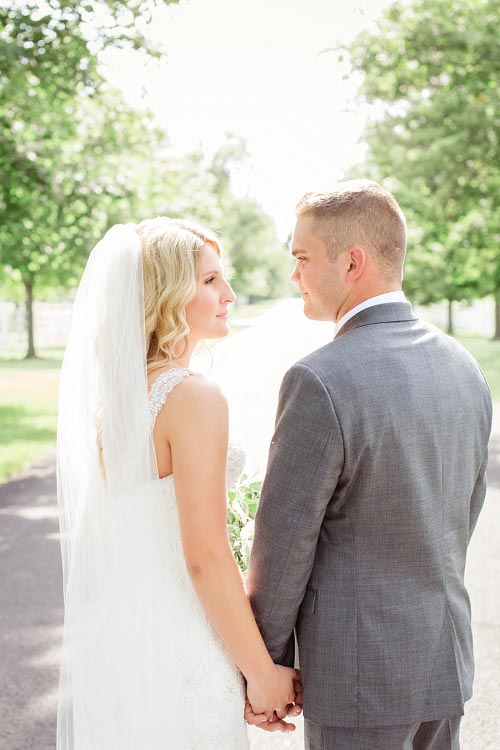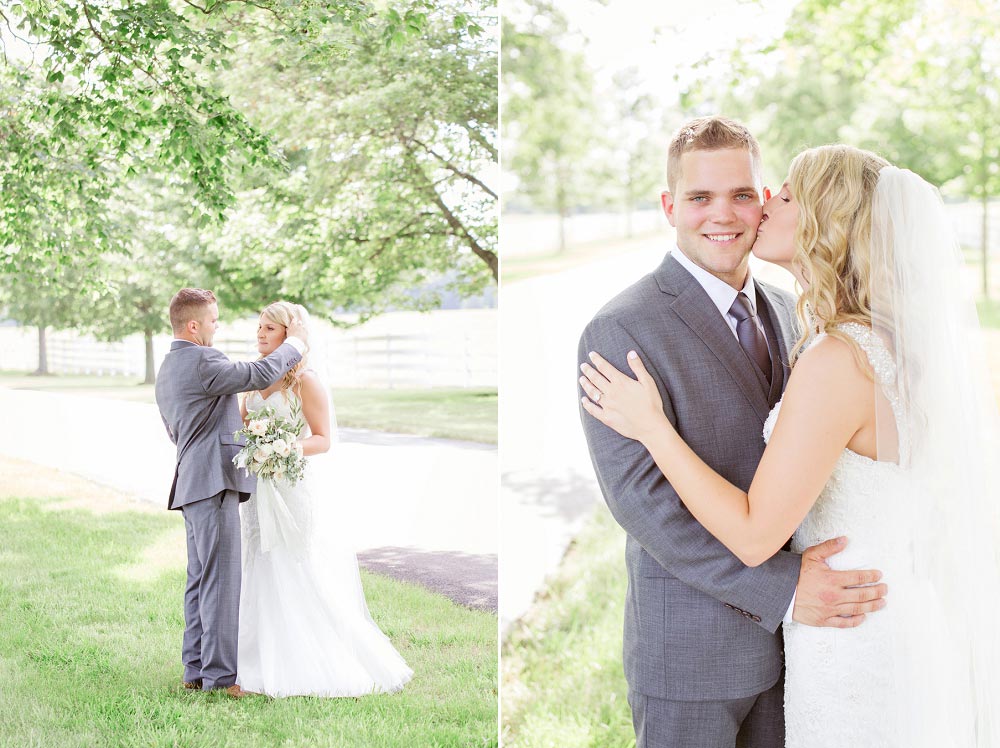 I never ask a bride to run in her wedding dress…BUT as I've gotten to know Ivan and Nikki a bit, I learned they are athletes.  So, when asked if they wanted to do a running shot down the lane the answer was…sure, if I can run in this dress! 🙂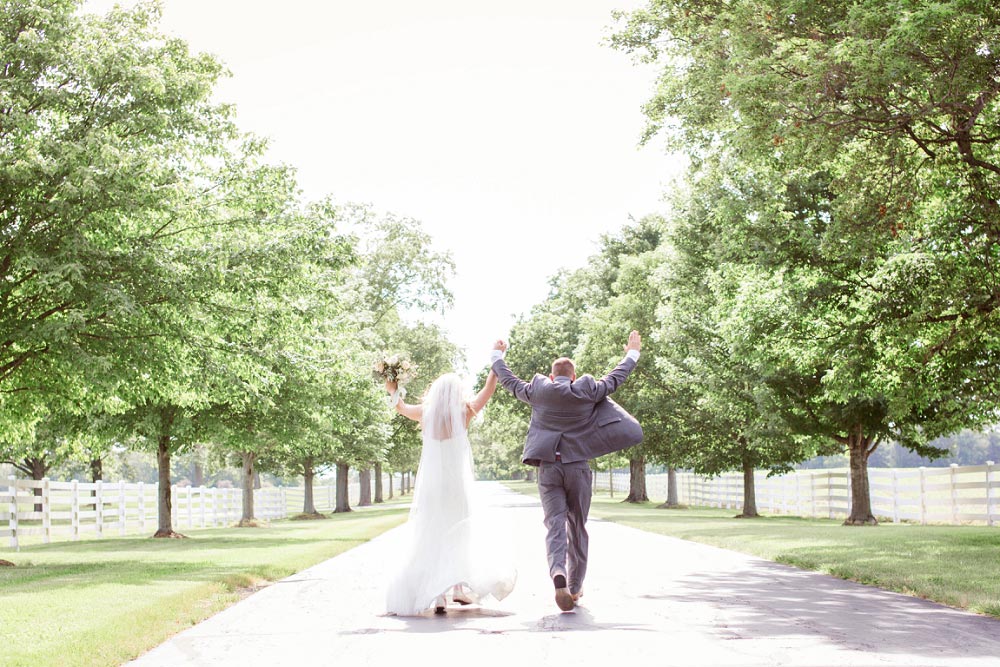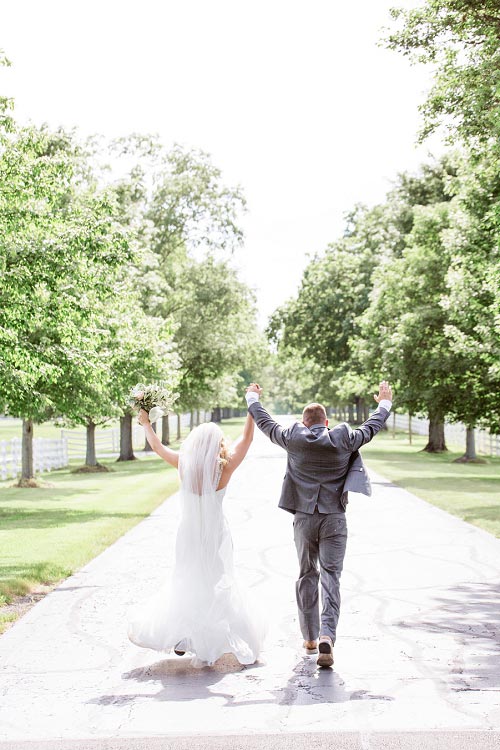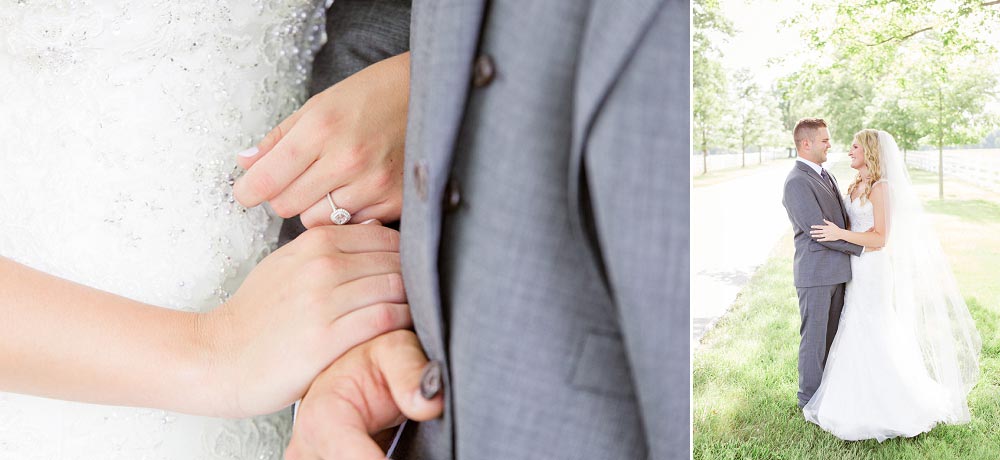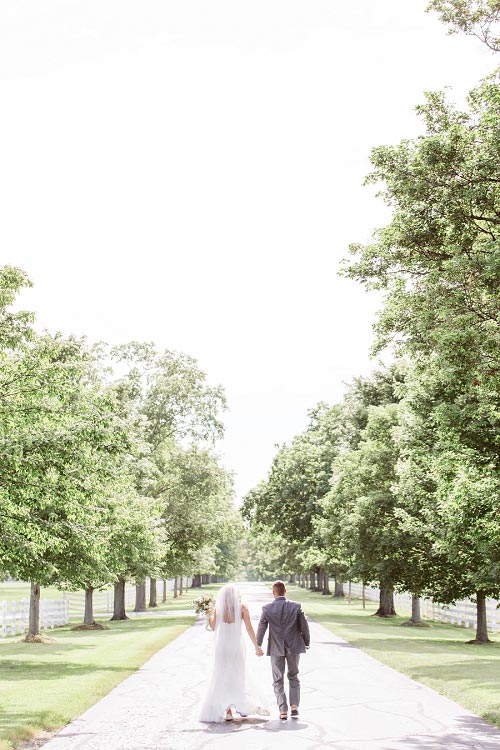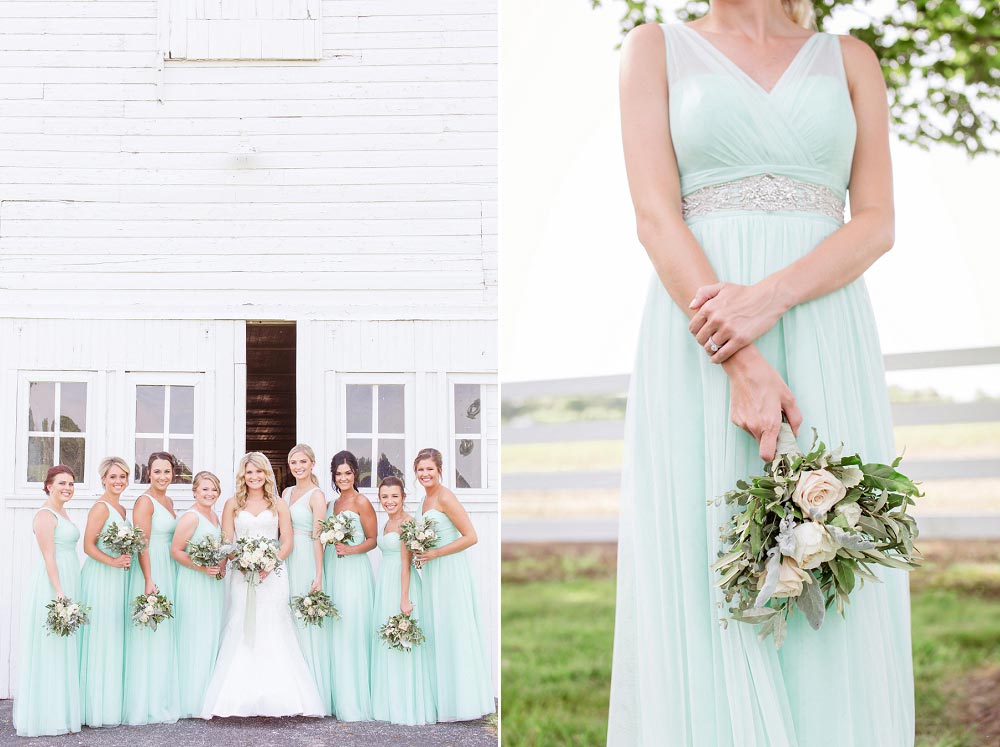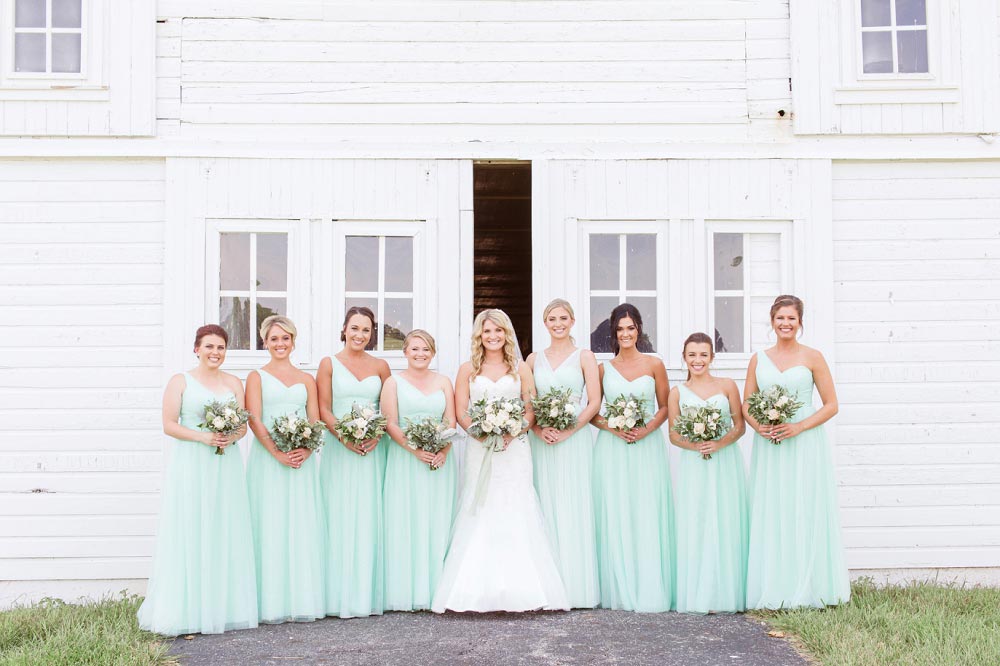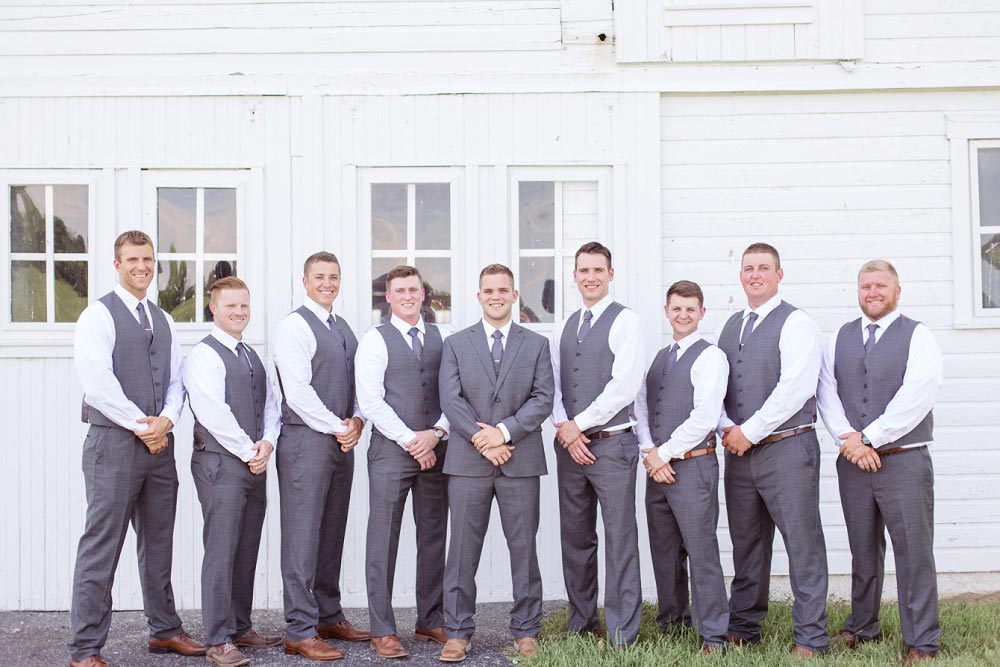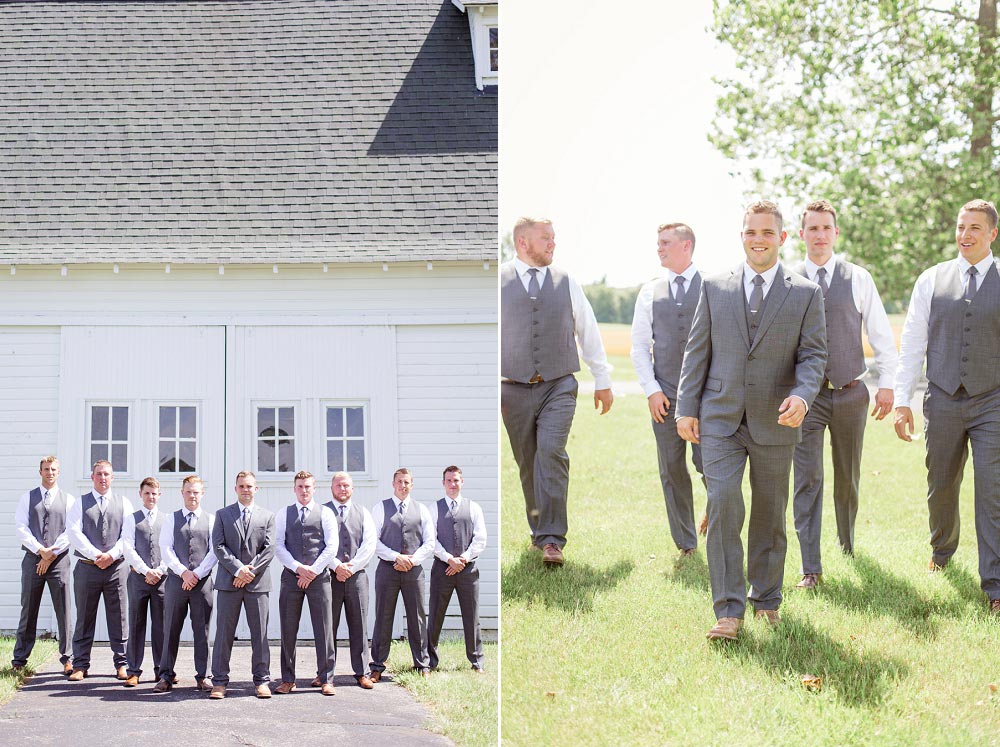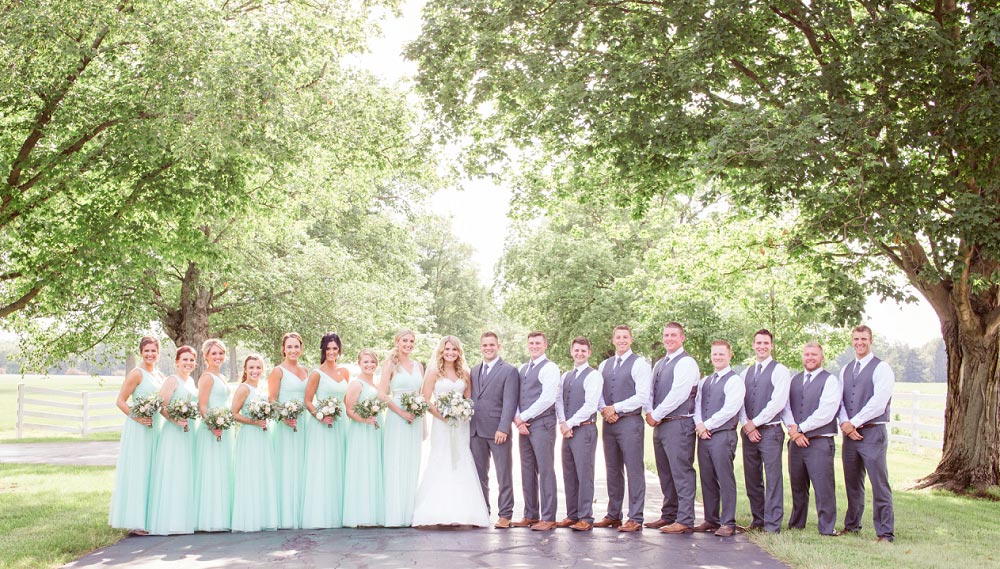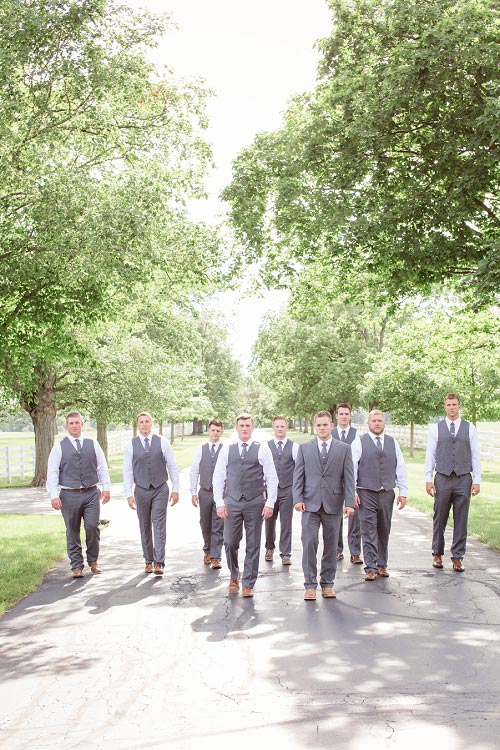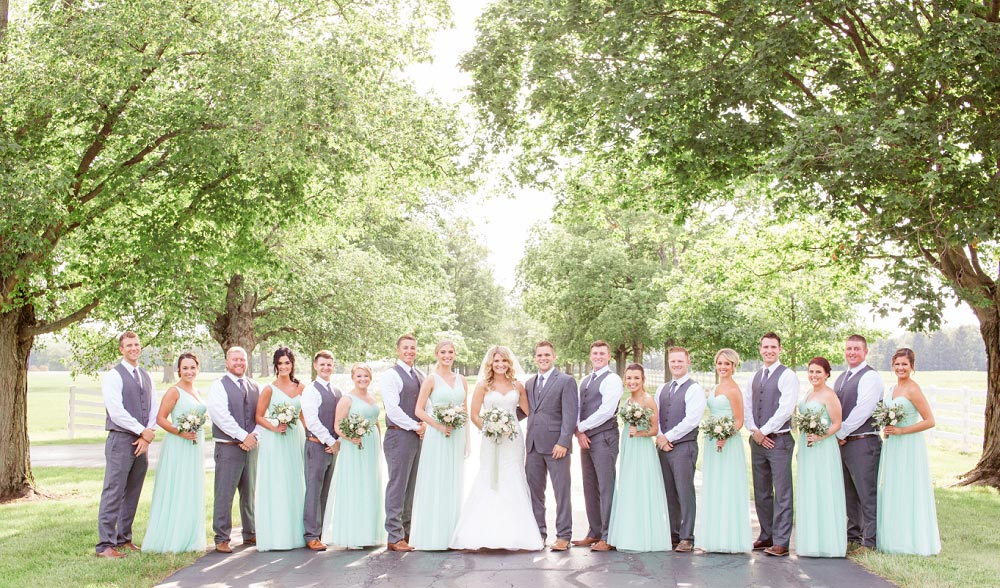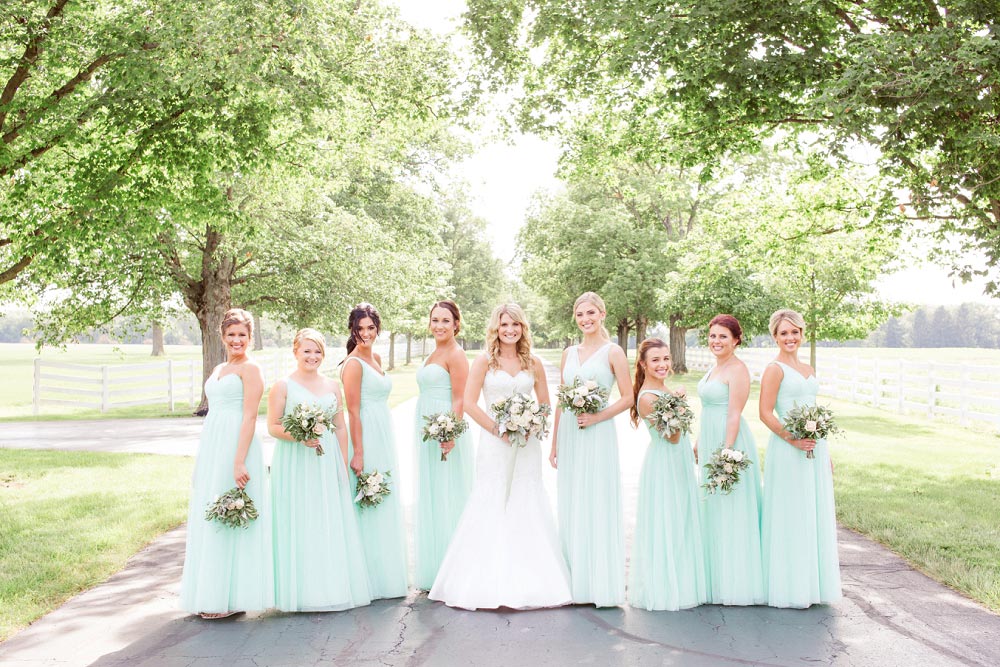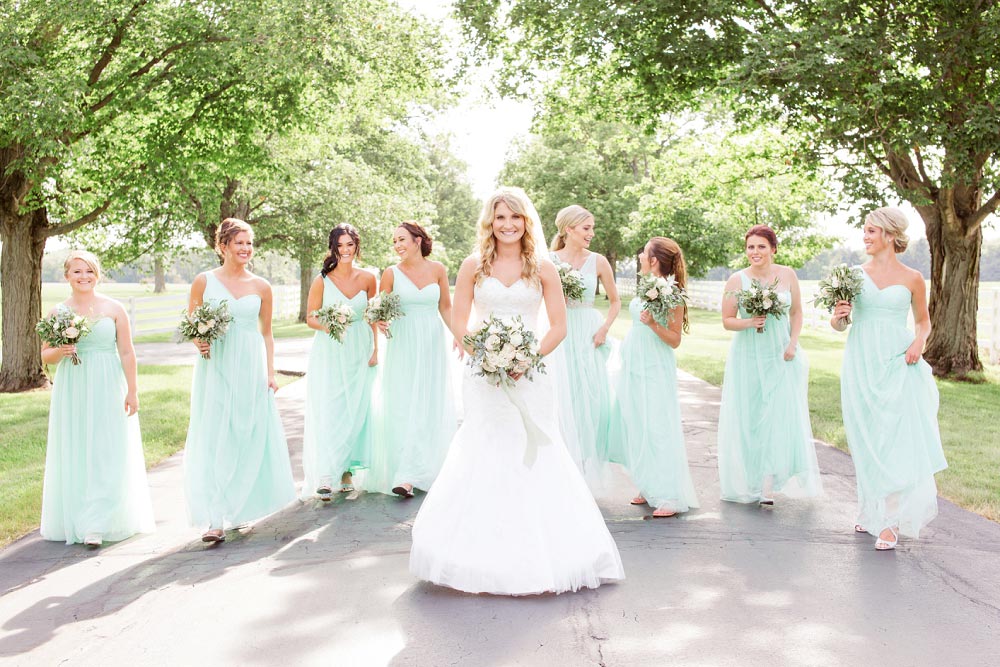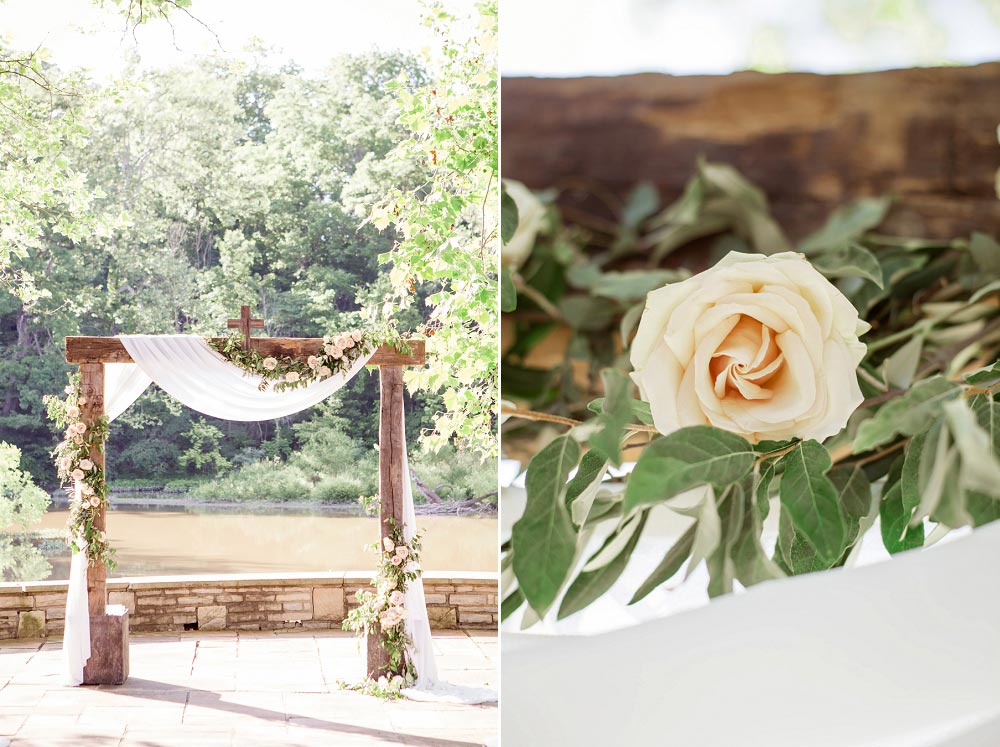 Such a pretty setting for the ceremony along the Big Darby Creek!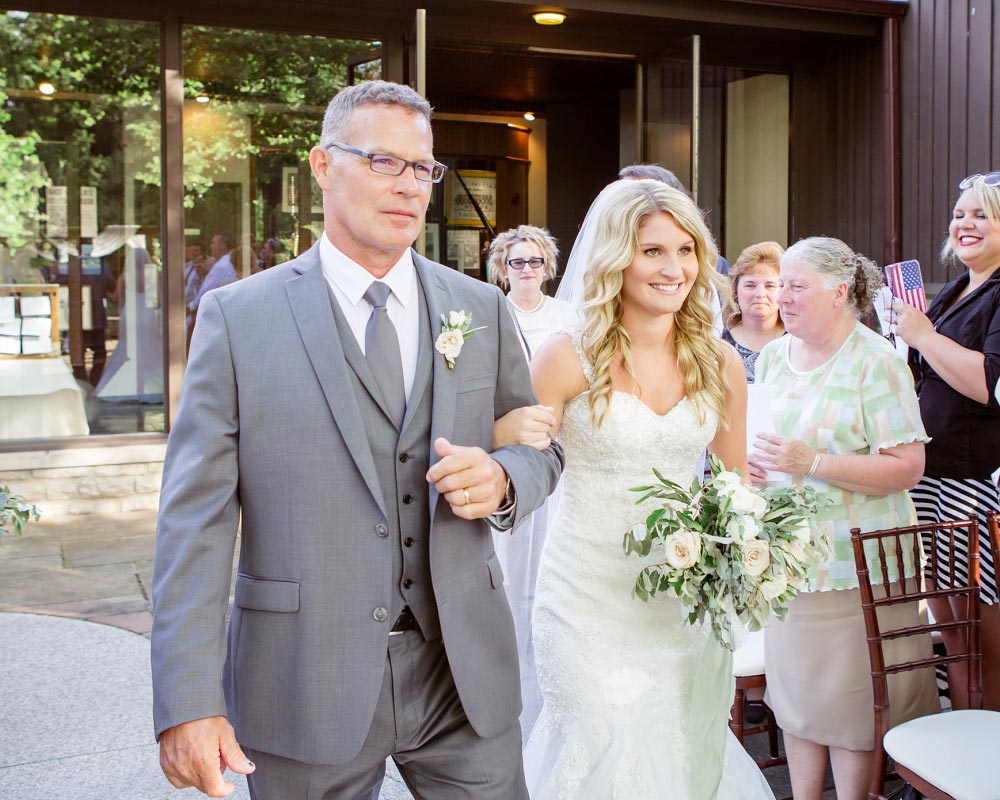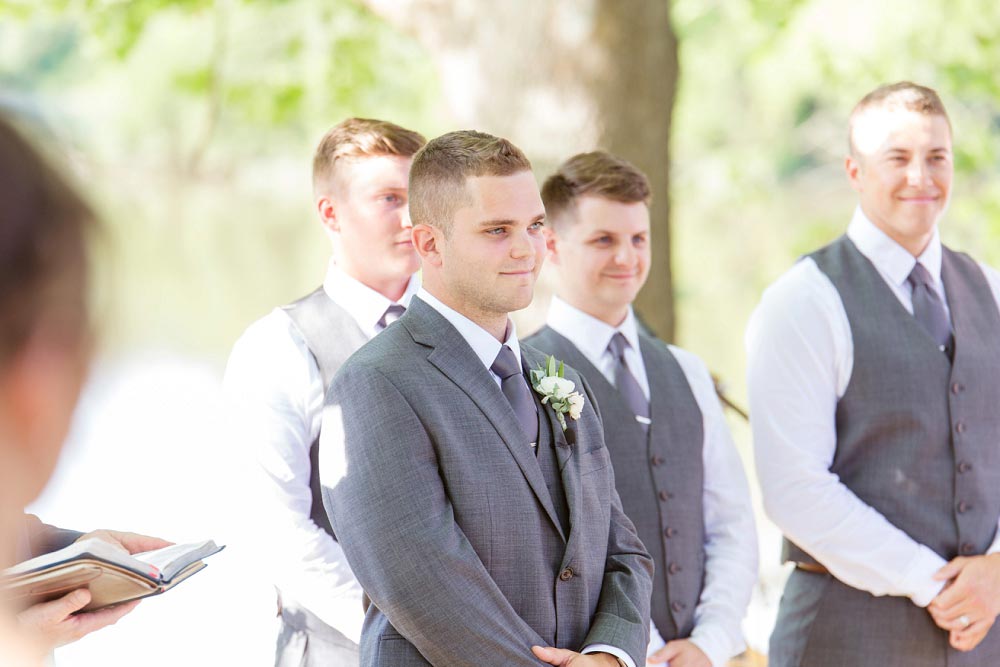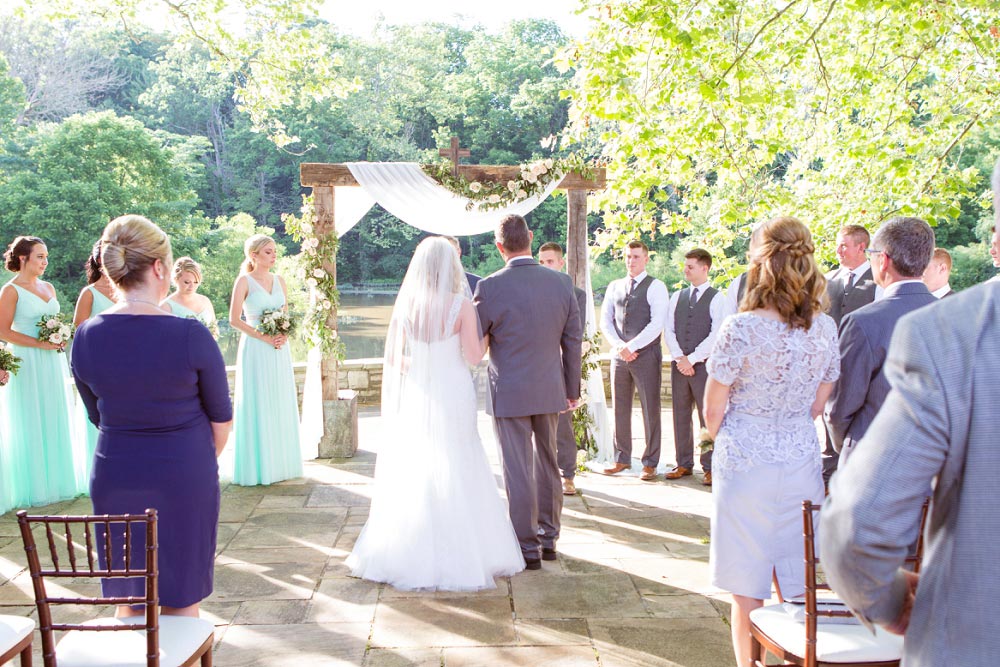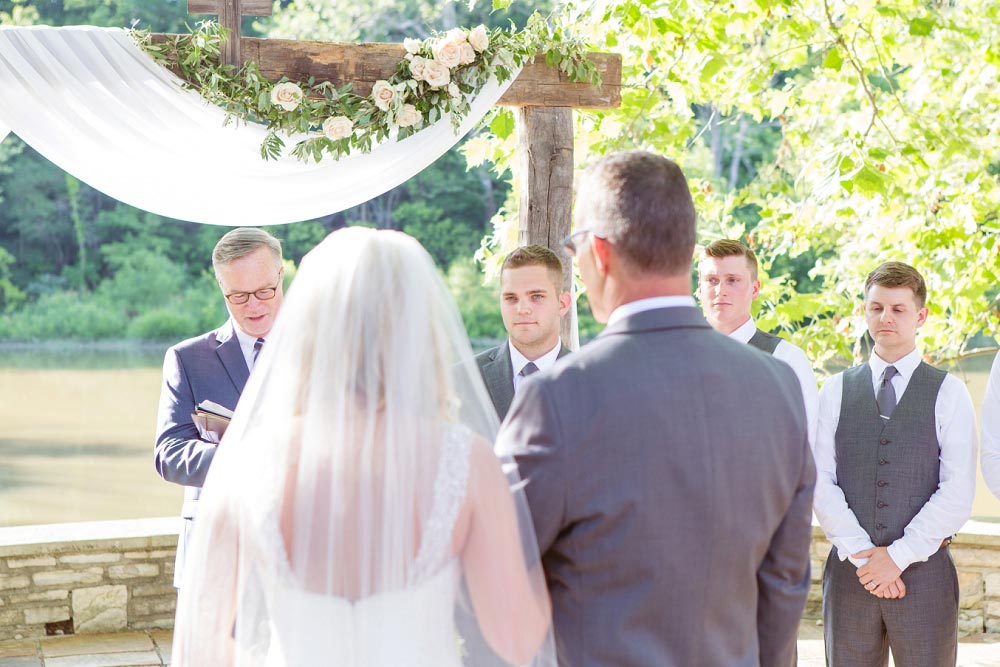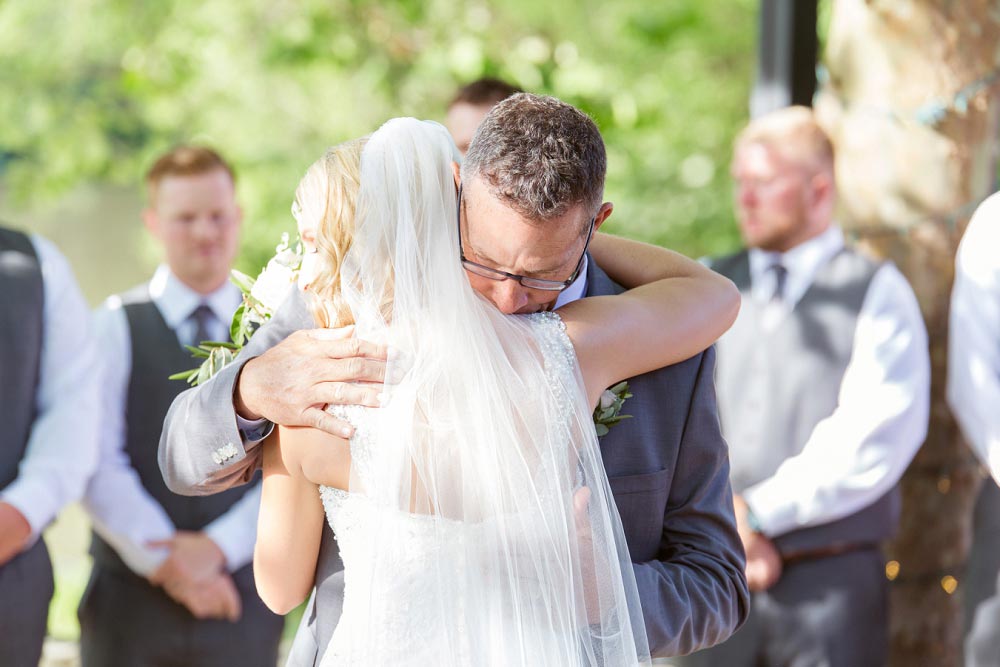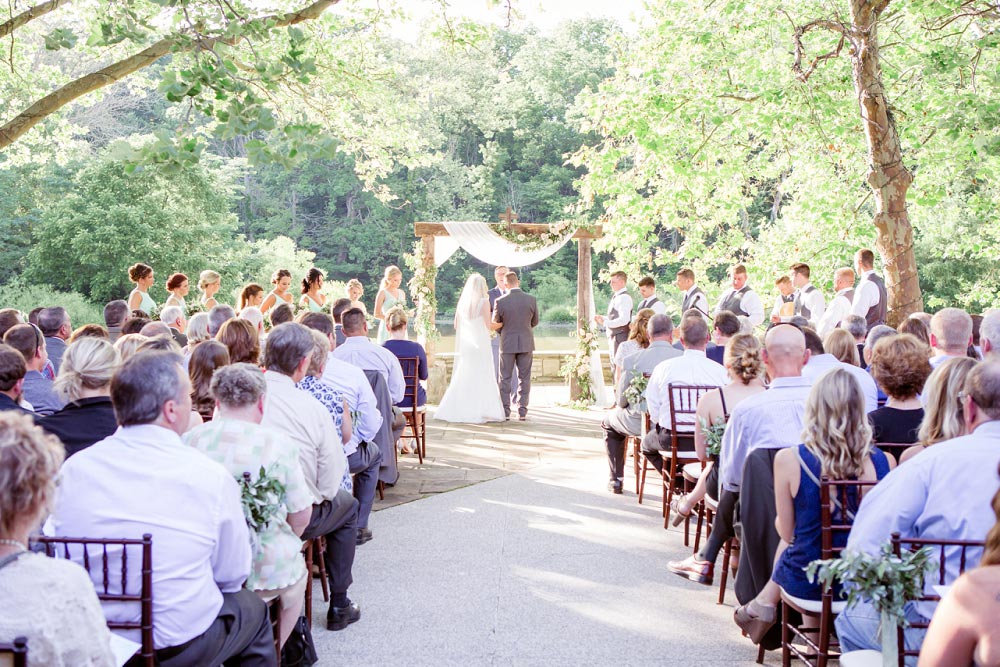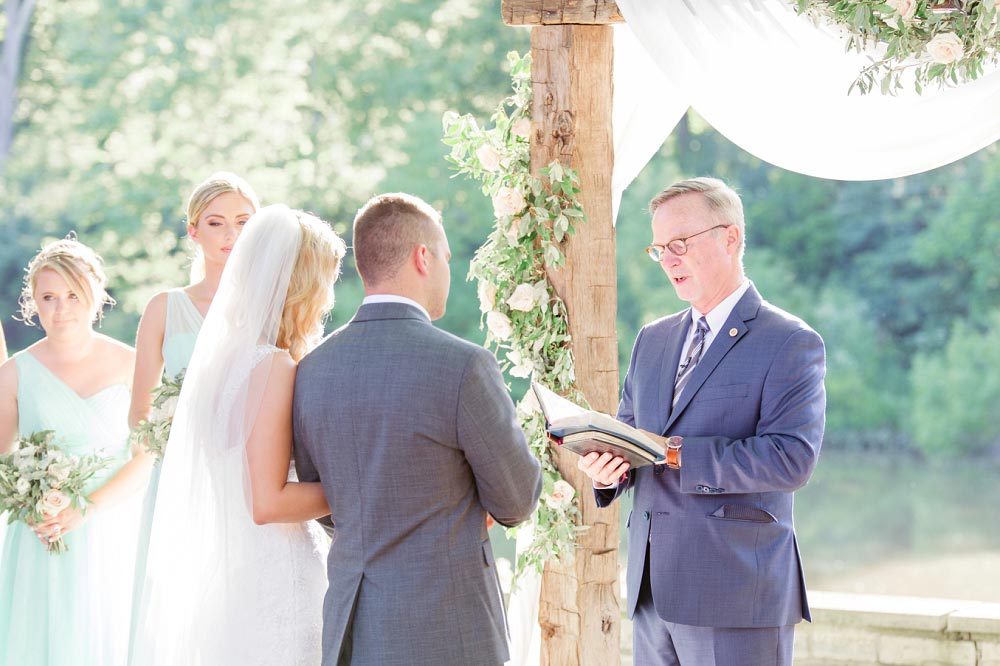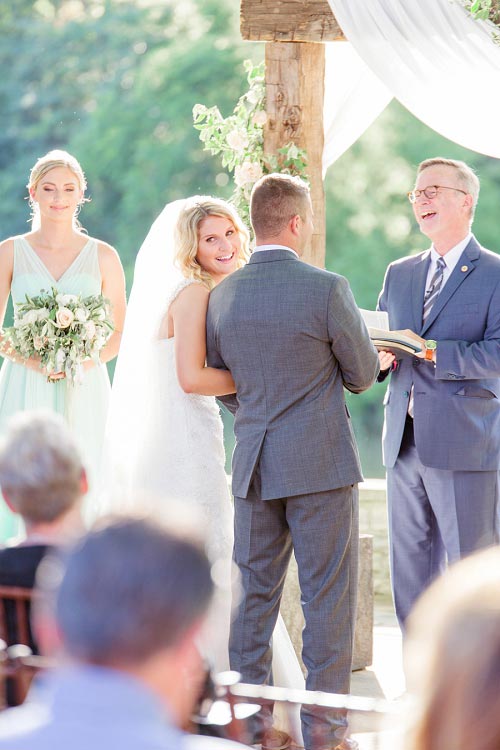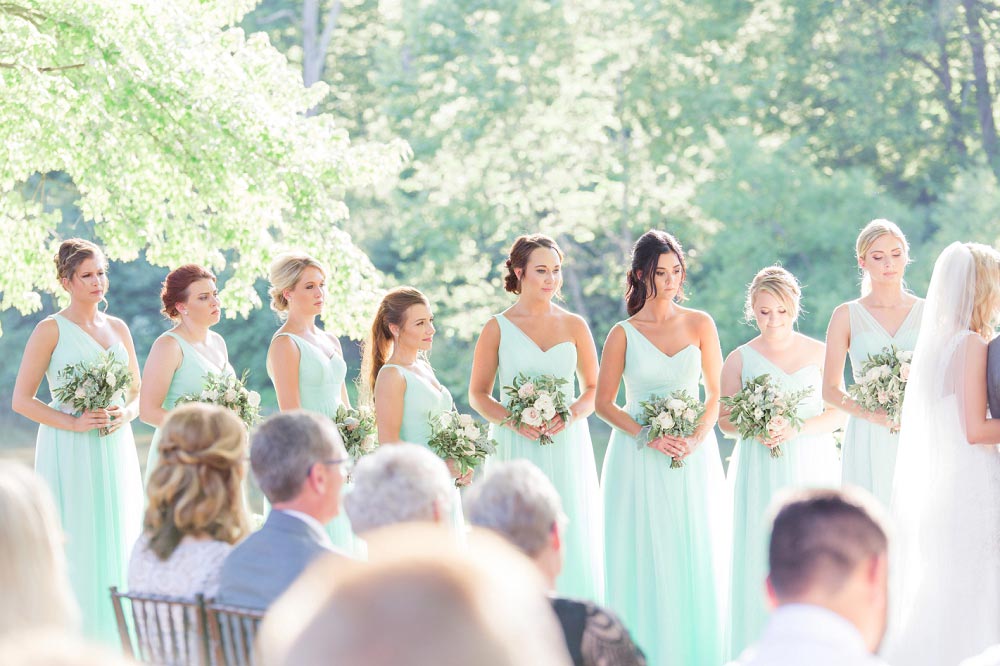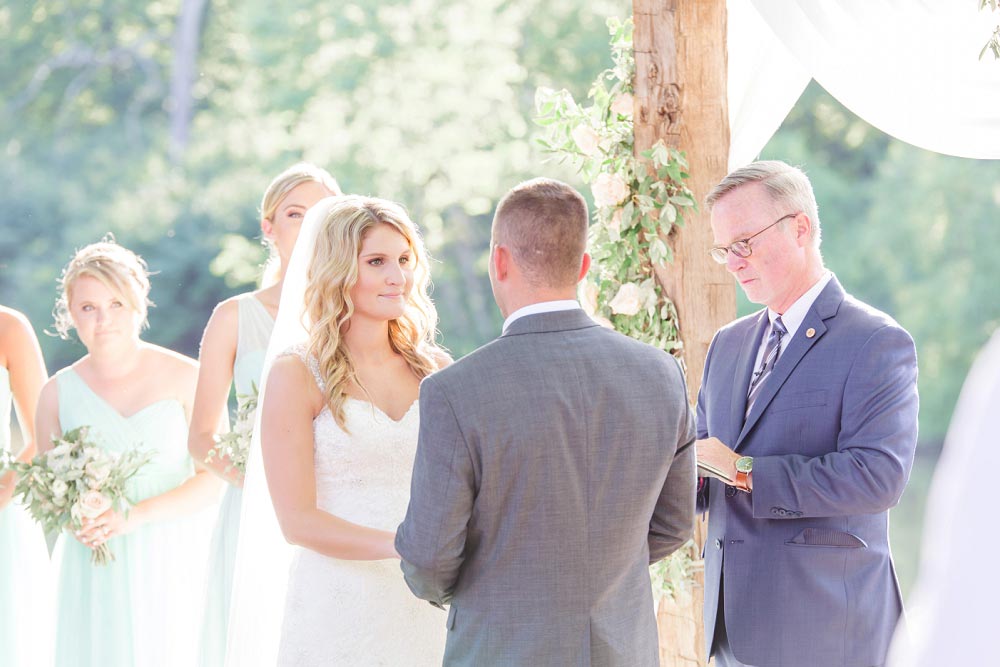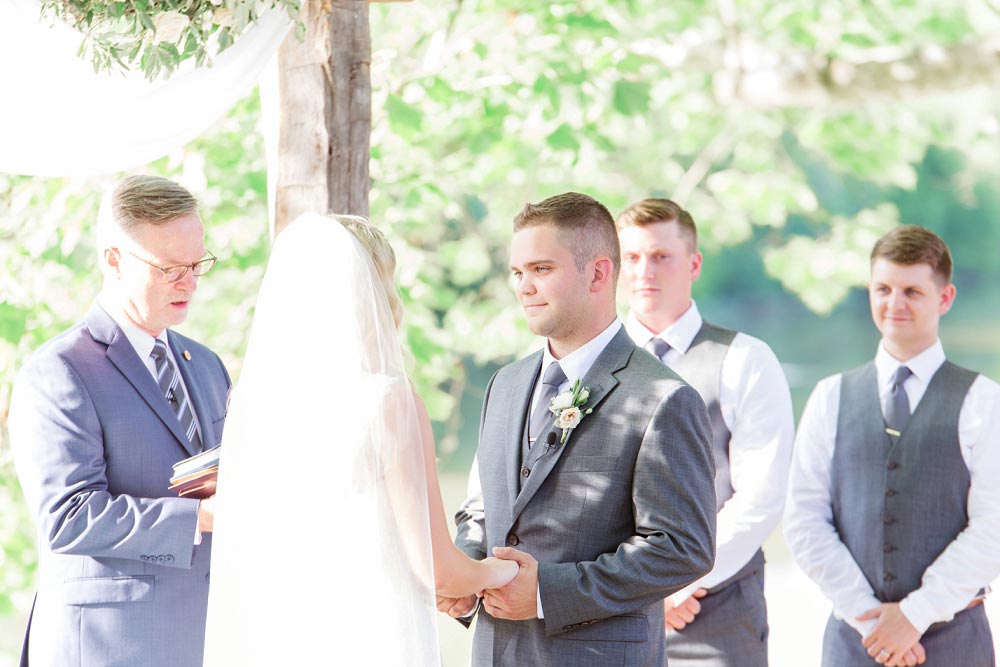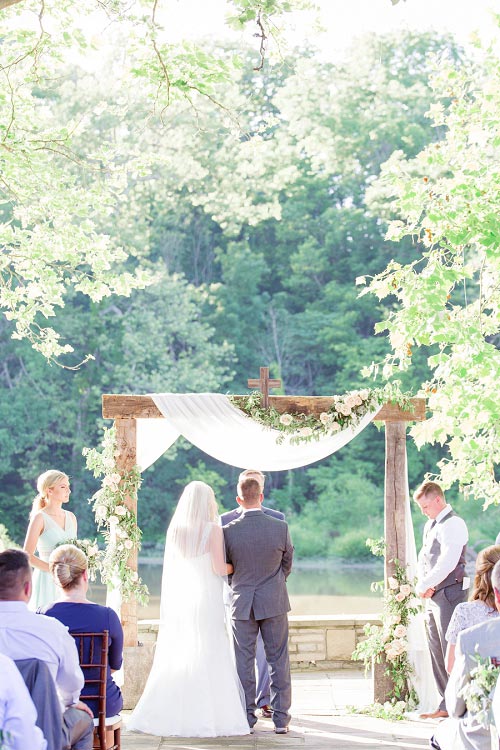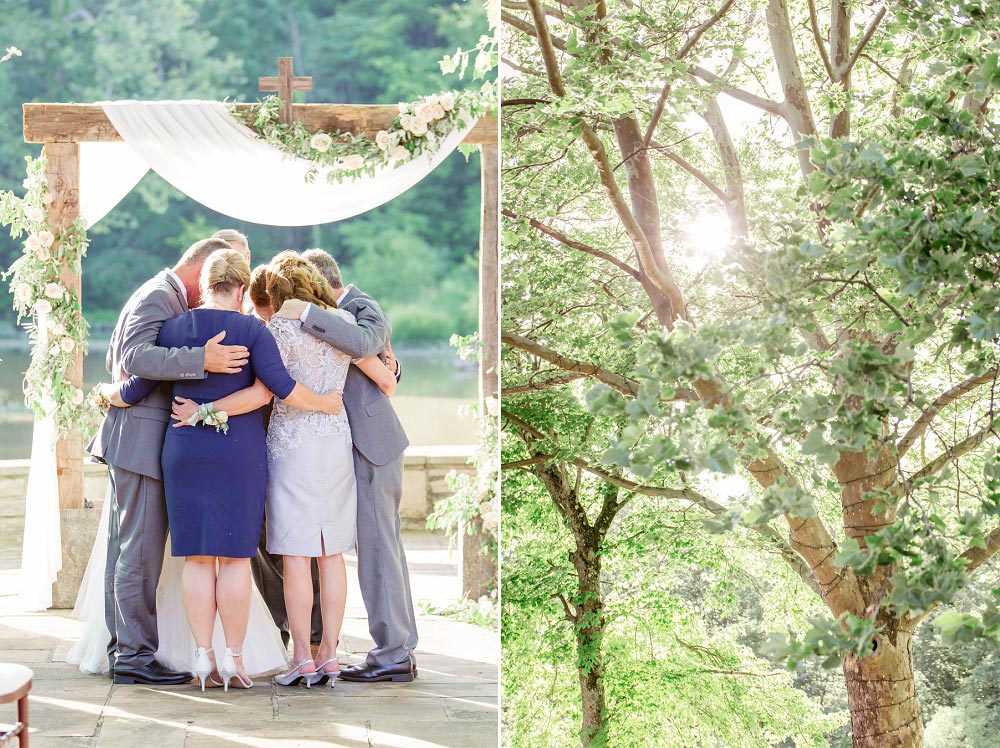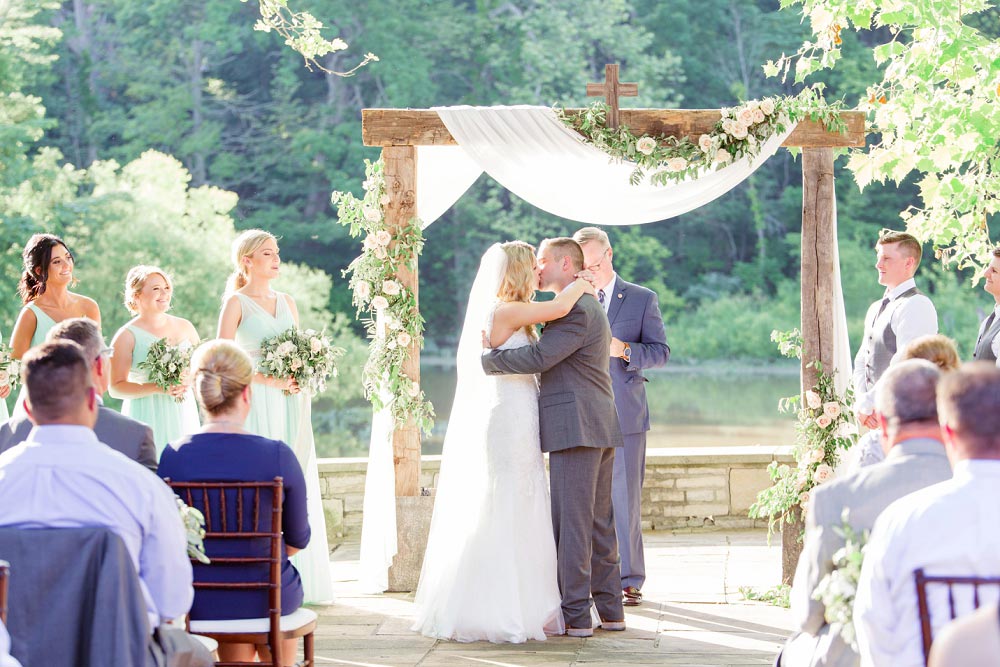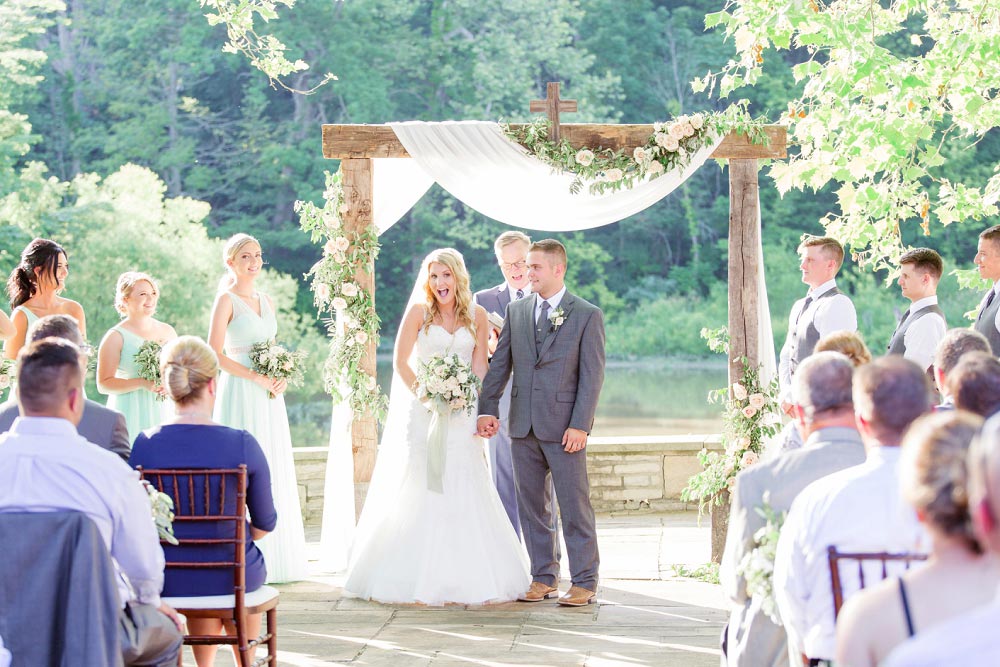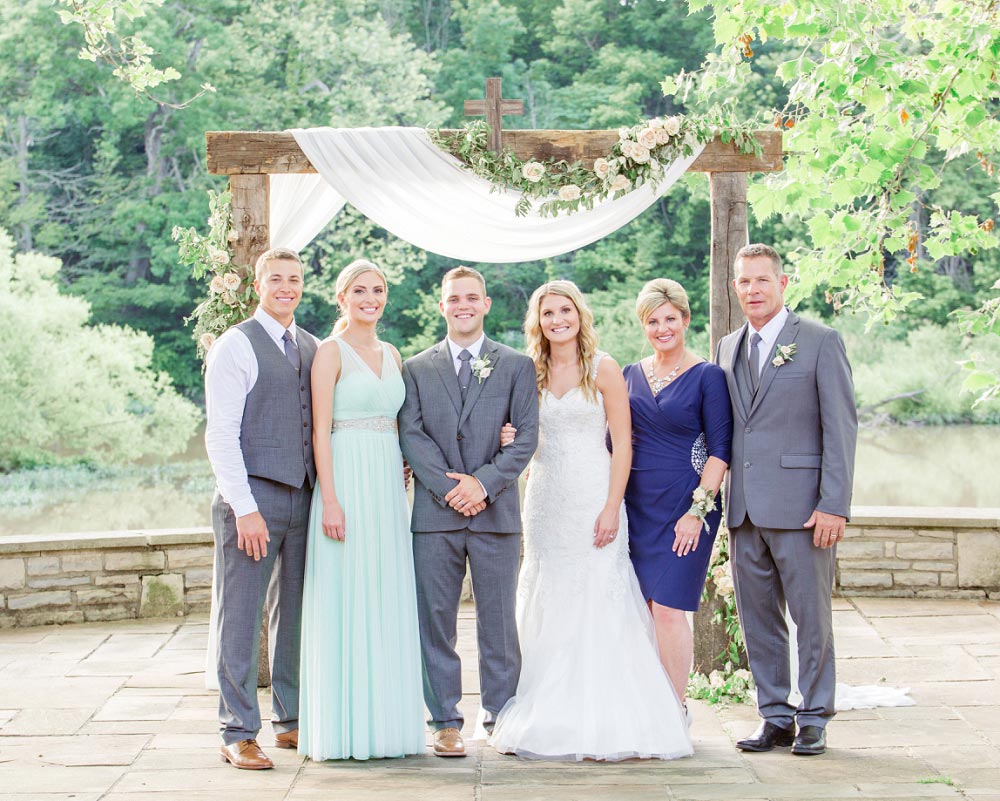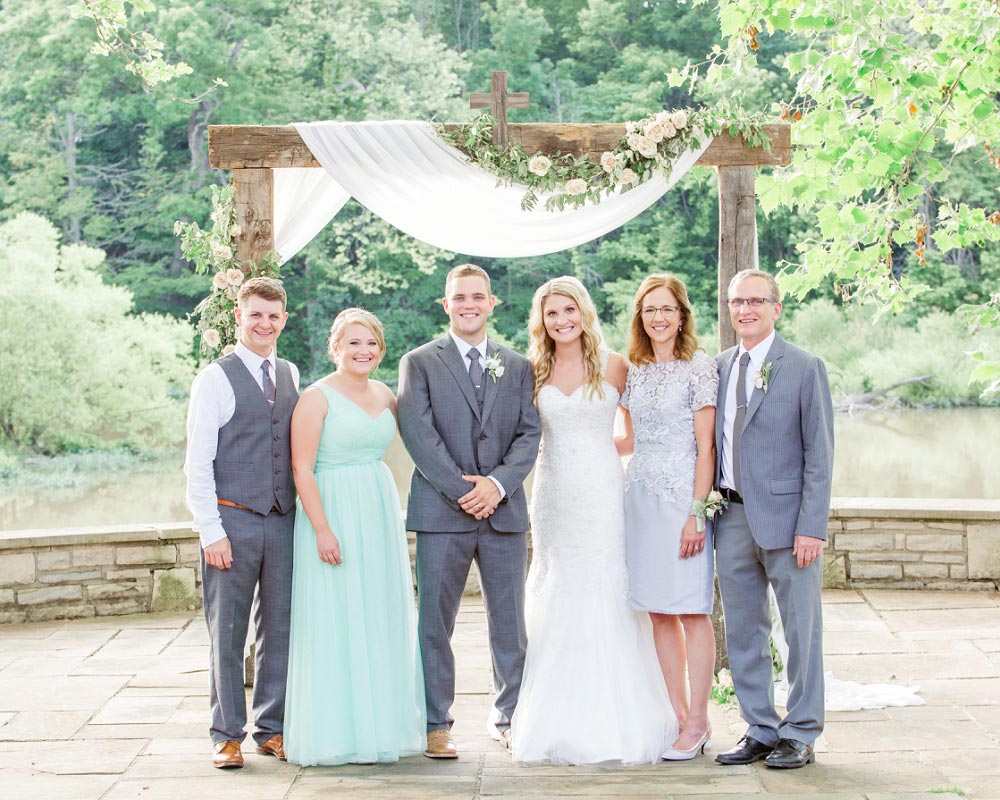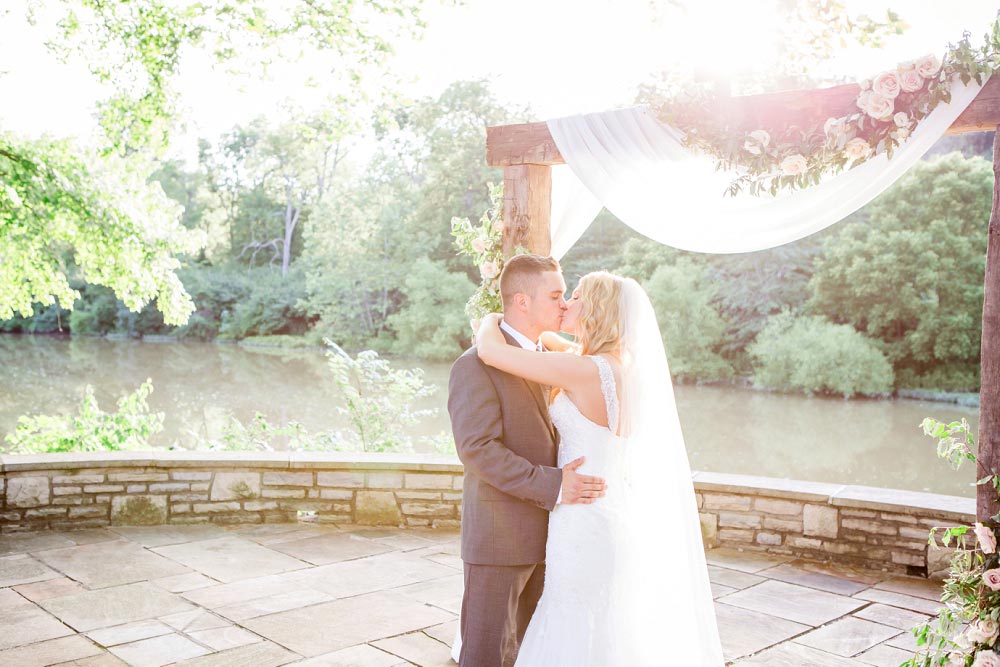 DETAILS!!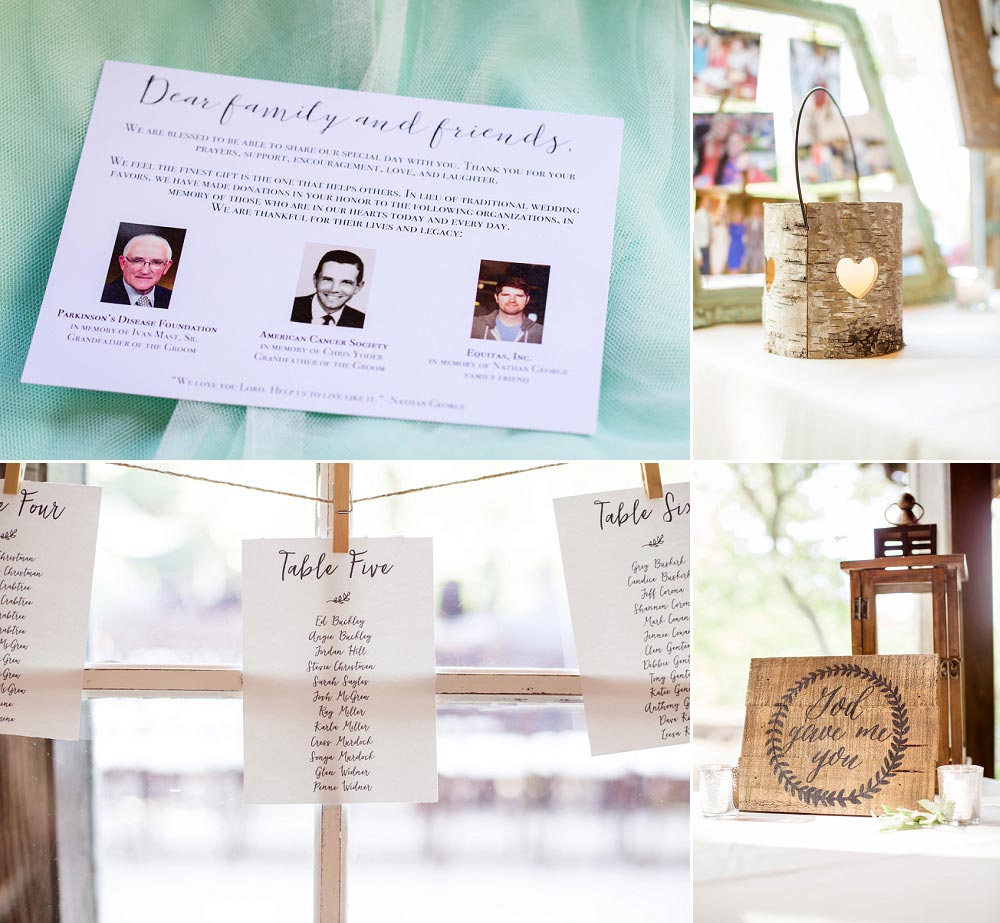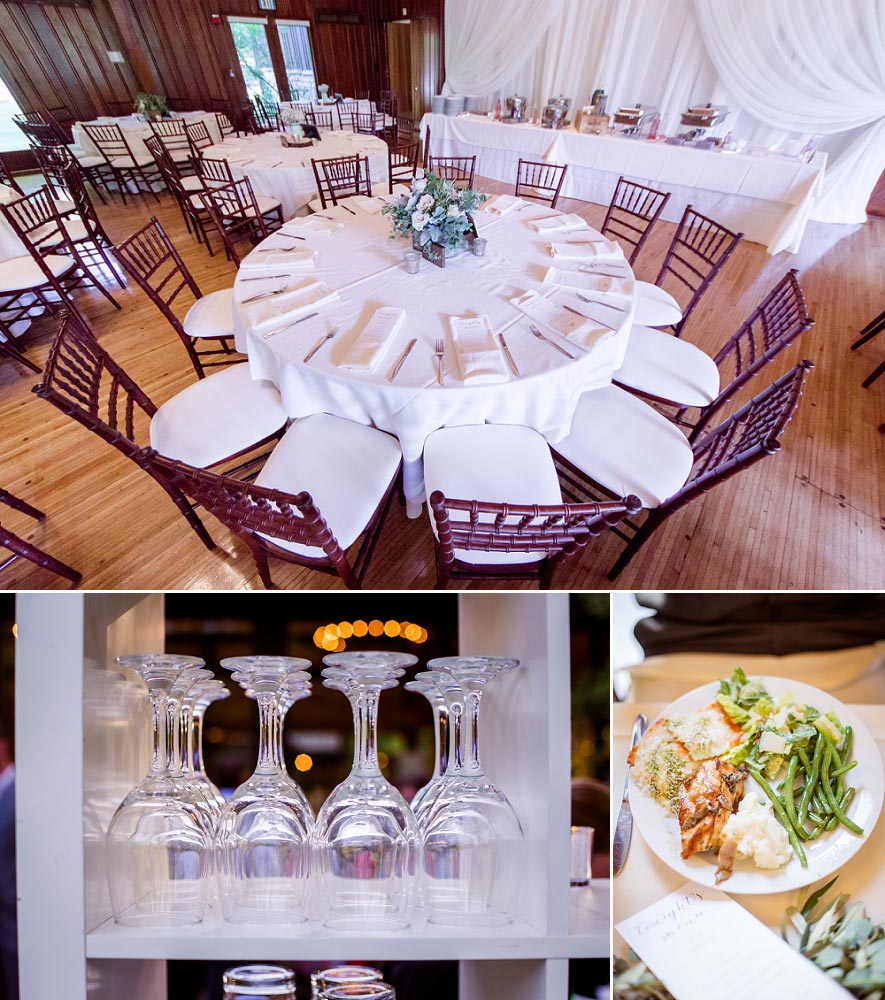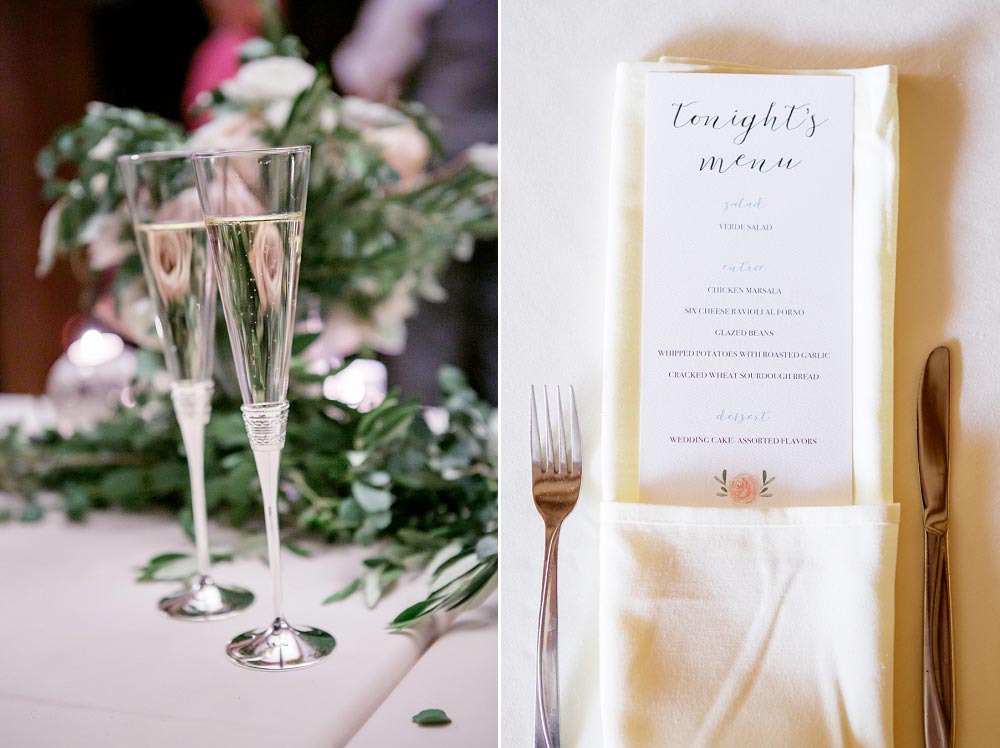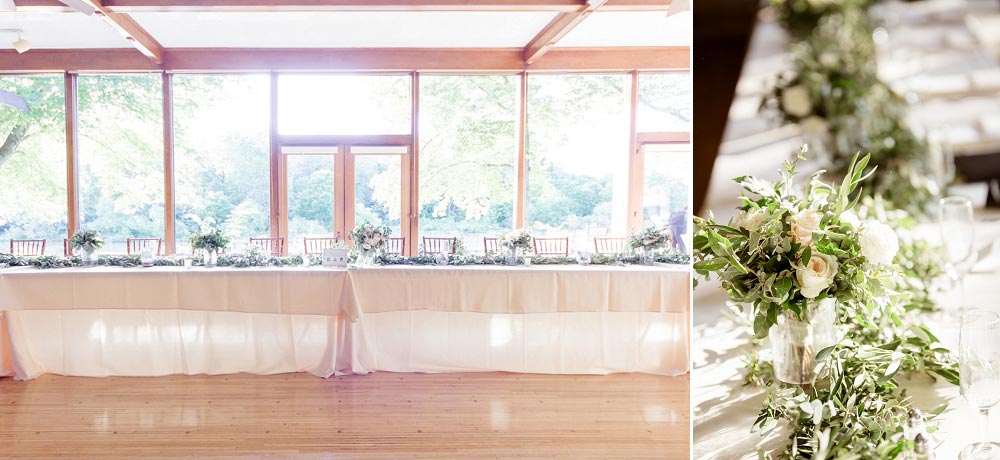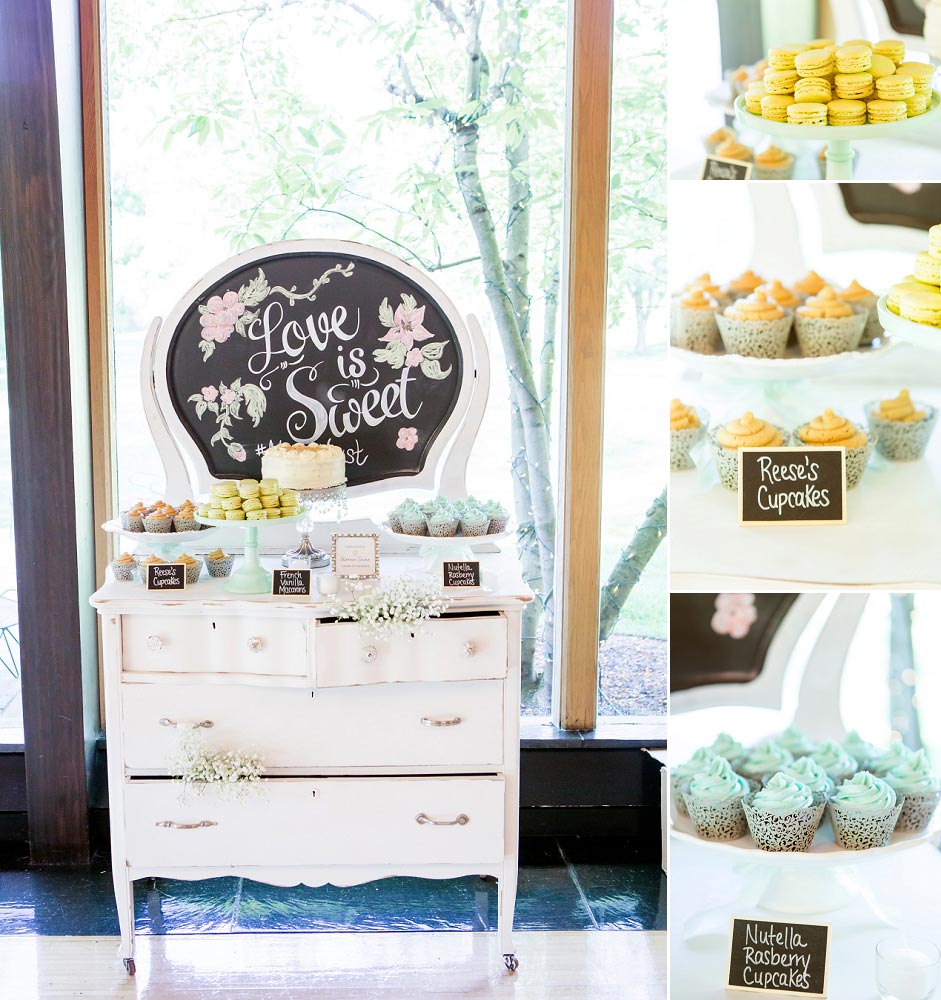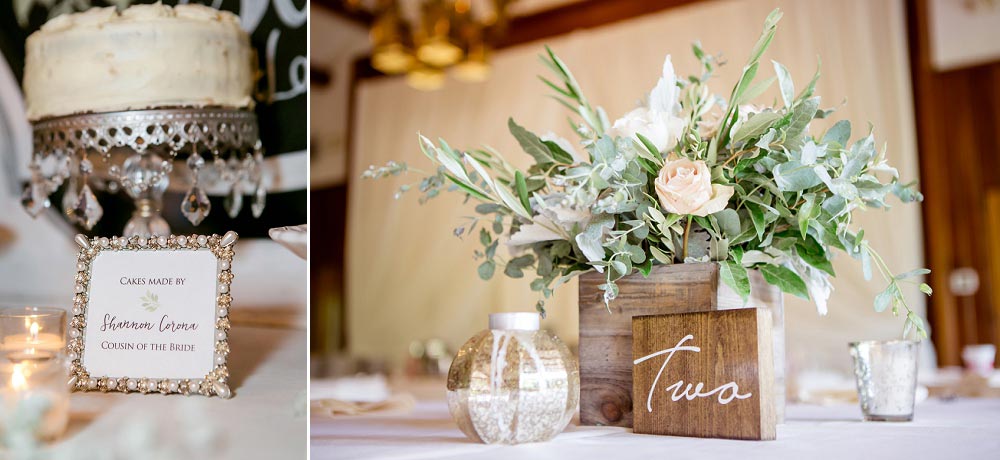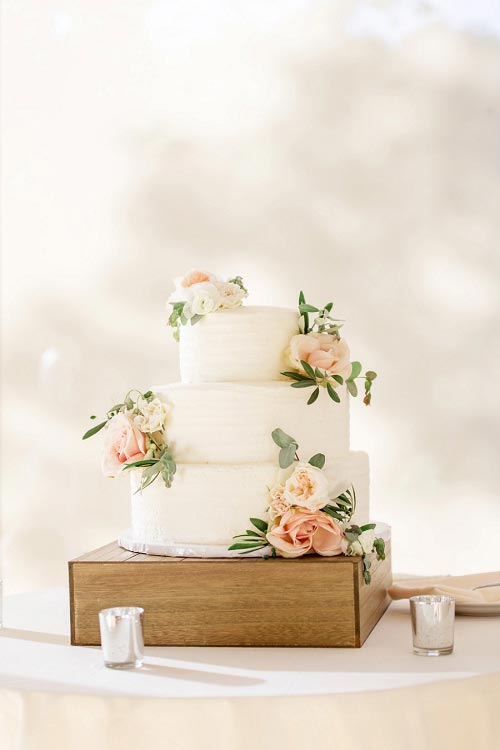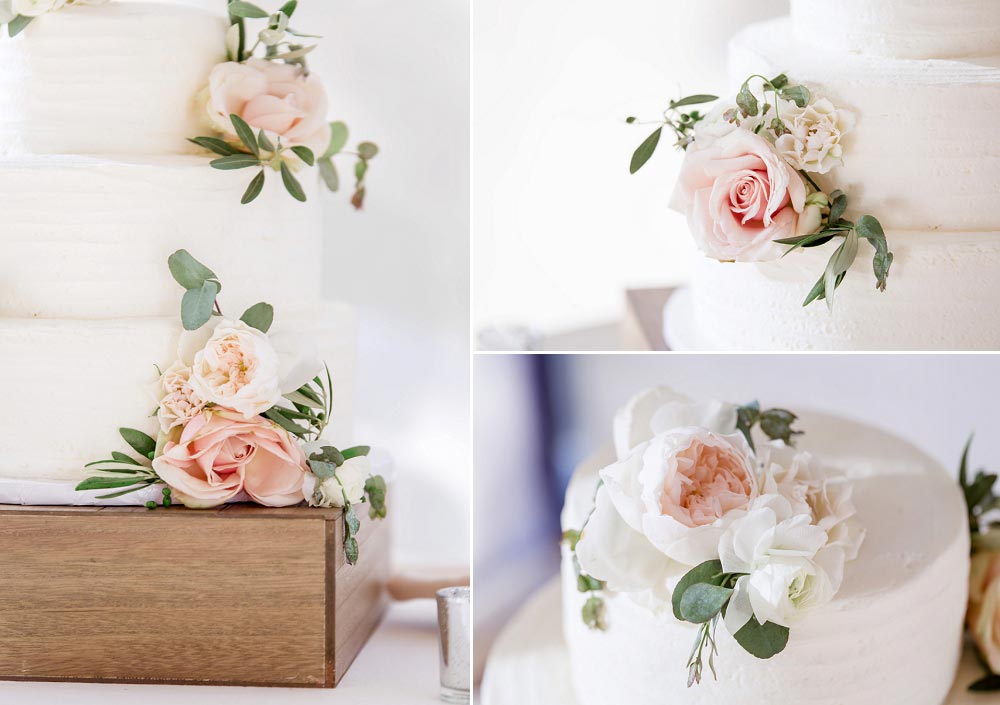 Second Photographer: Andrew E. Weber
Venue: Darby House
Florist: Evergreen Flower Co.
Wedding Dress: Bride and Formal On Main
Tuxedos: Macy's
Wedding Cake: Giant Eagle
Makeup: Shaynah Blair and  Hillary Haughn
Hair: Jamie Strawser and  Caris Whetstone