Hickory Lane Farms
I love when weddings have details that hold unique sentiment to the couple.  This was true for Aaron and Megan's wedding. All throughout the day you could see the special touches unique to them! For instance, the reception took place at Megan's home…the same place where her parents got married! Before I give too much away, allow me to share the story of their day through a few of their wedding pictures…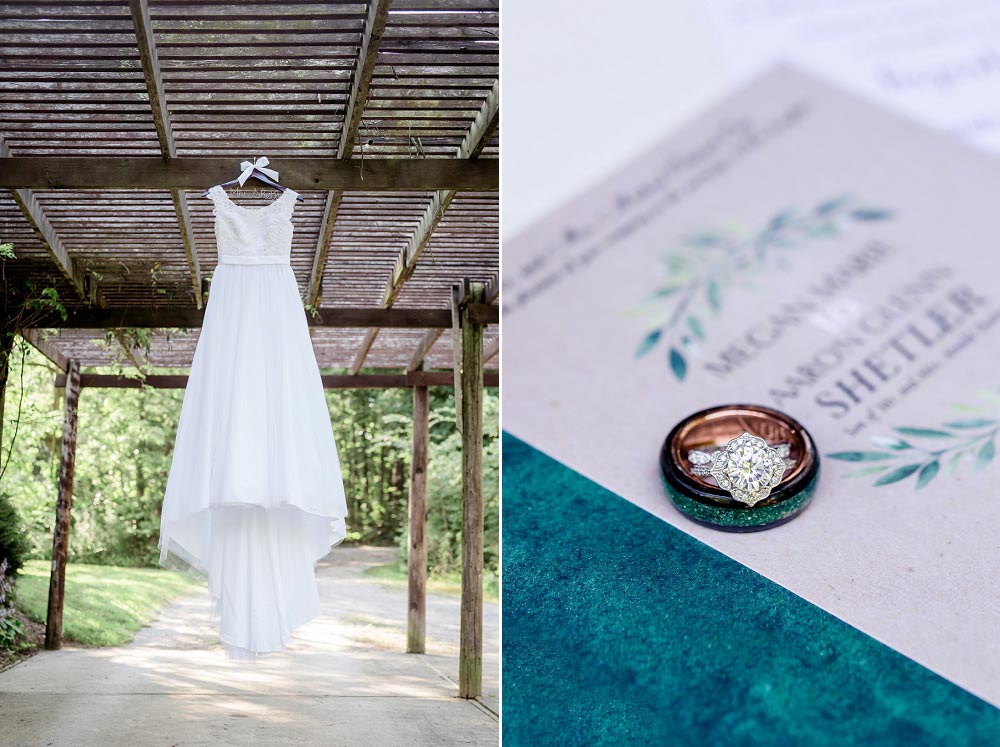 If rings had a story to tell it would be these!! The story began when Aaron and Meg got engaged in Ireland. Aaron's wedding band is hand crafted from Ireland. The marble is from the Connemara National Park where he proposed to Meg! The inner part of the ring is made from an old Irish penny. Another material used to make the ring was Irish bog oak (an ancient oak tree that has been buried and preserved in a peat bog for hundreds to thousands of year. Yeah, I had to look that up!😉) Interestingly enough, right before Aaron proposed to Meg she fell in a bog! Meg's ring is a vintage-style floral ring, because she loves all things vintage!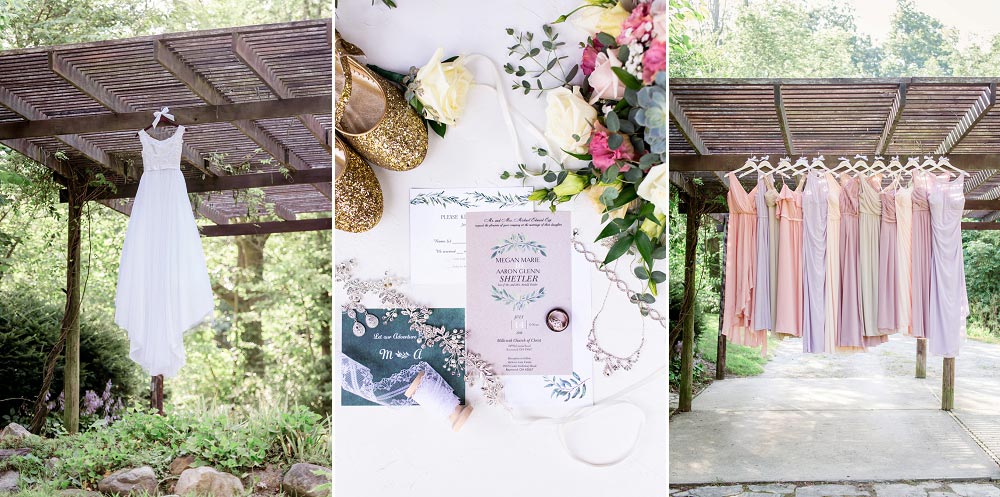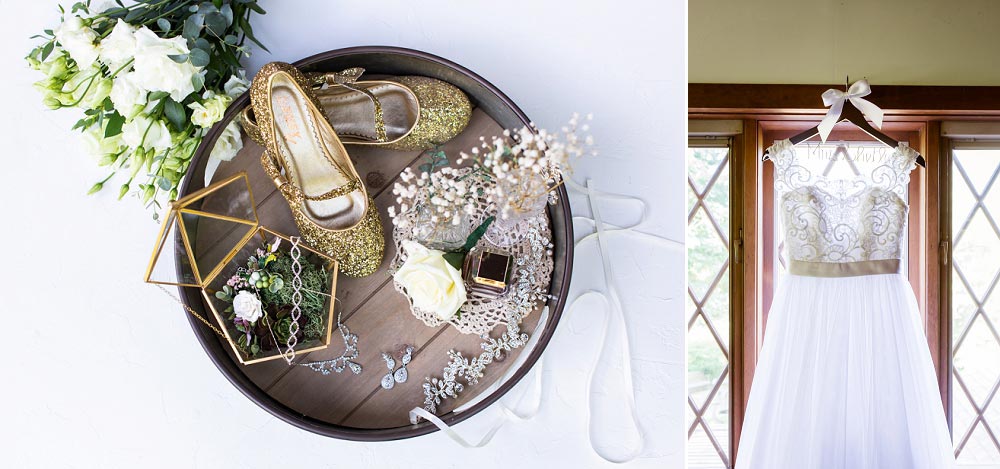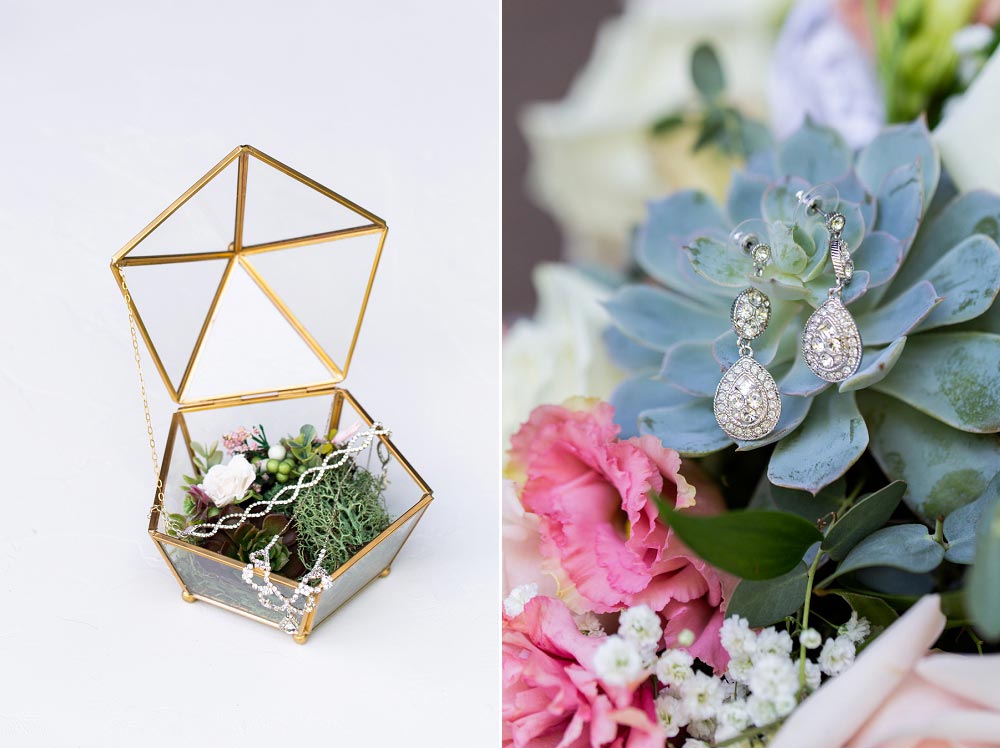 Aaron and Meg exchanged love letters to each other. Meg took a few minutes to read hers before getting ready at her parent's home.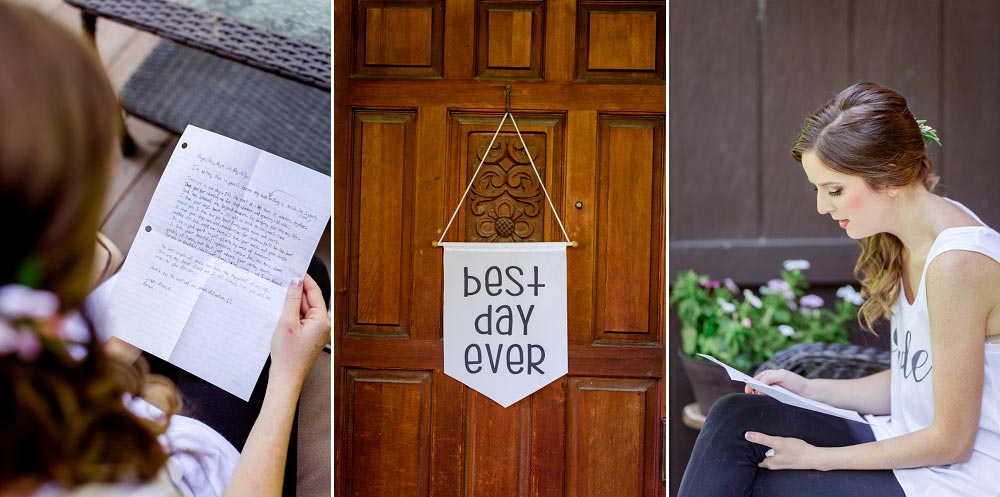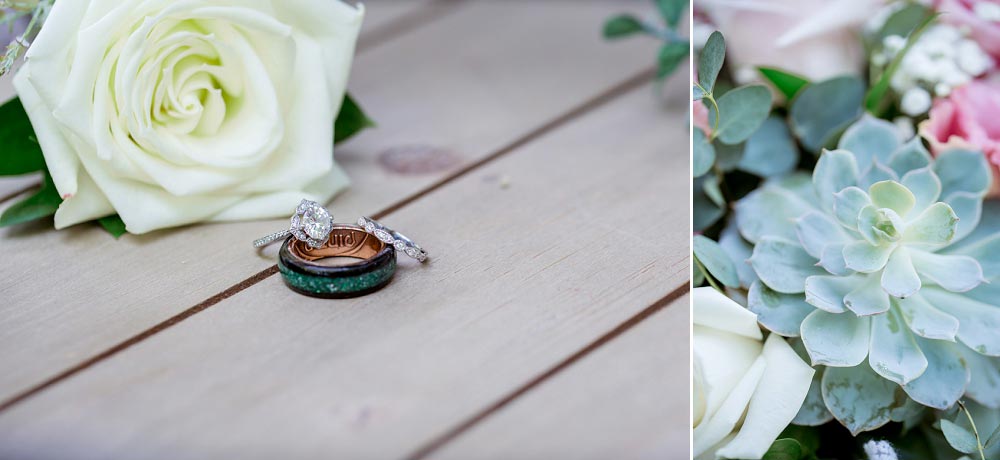 A piece from her grandma's favorite blouse was cut in a heart and sewn into her wedding dress.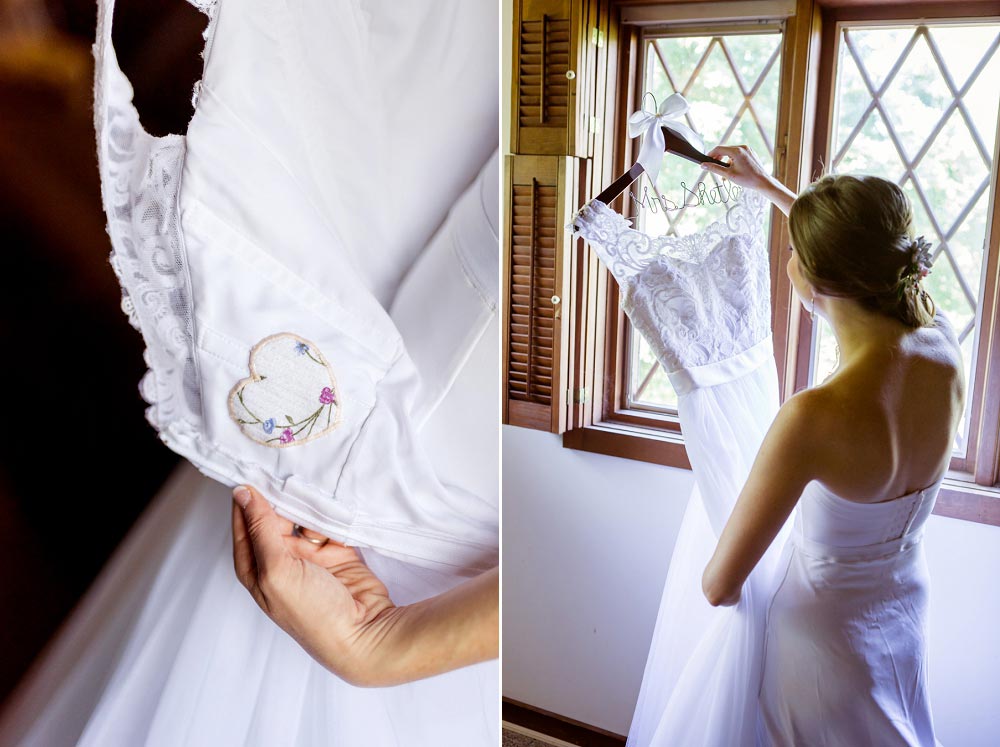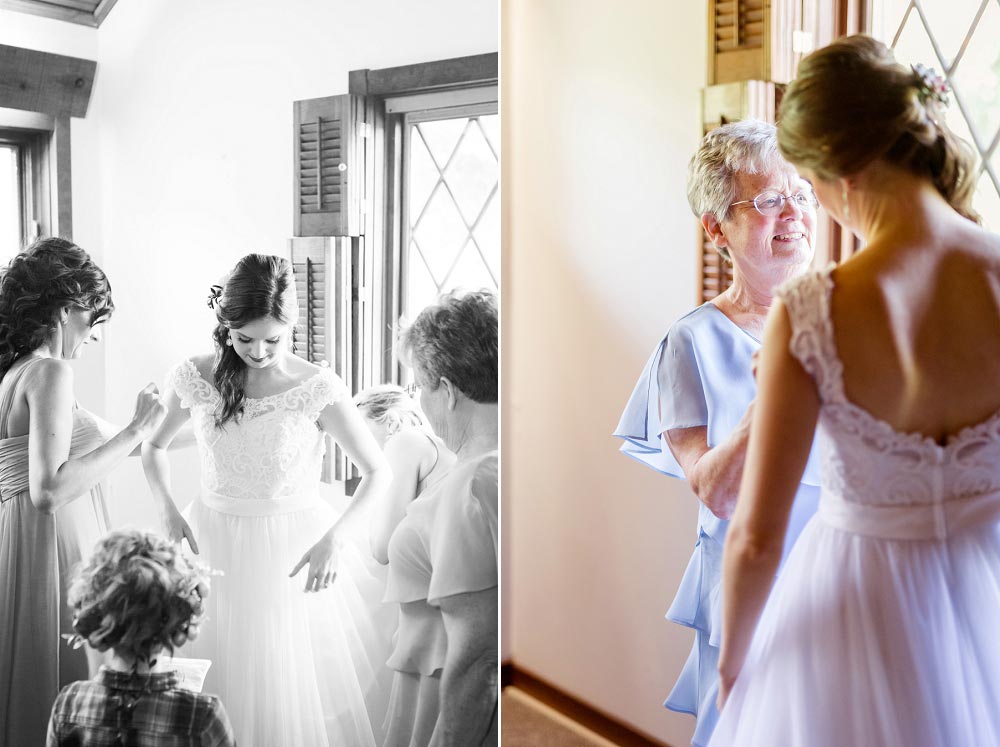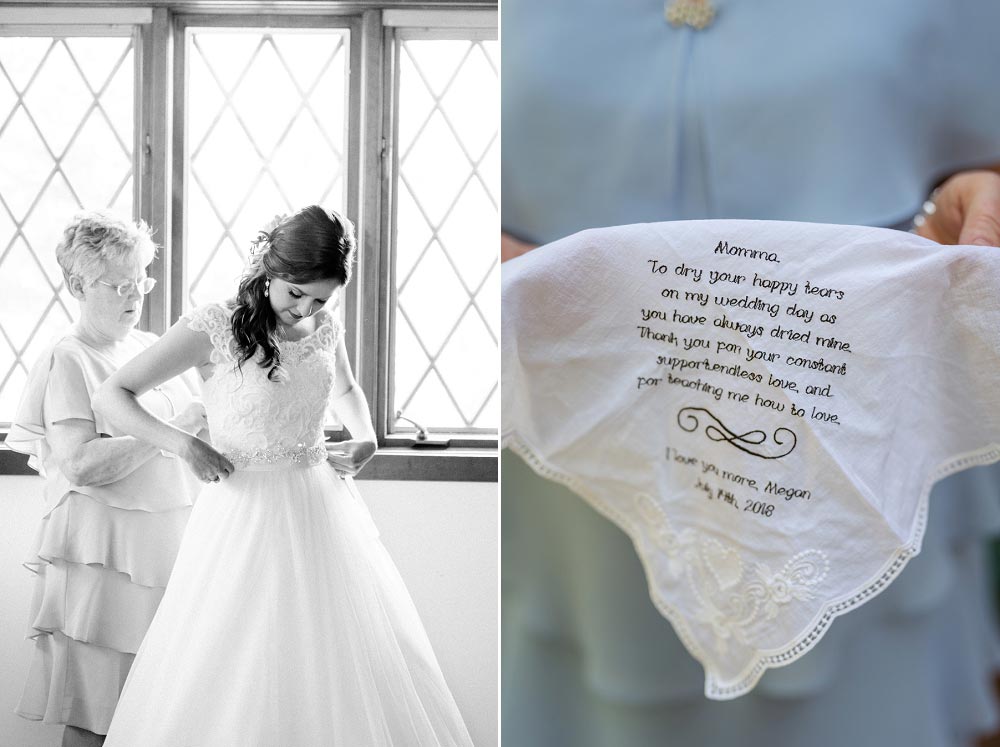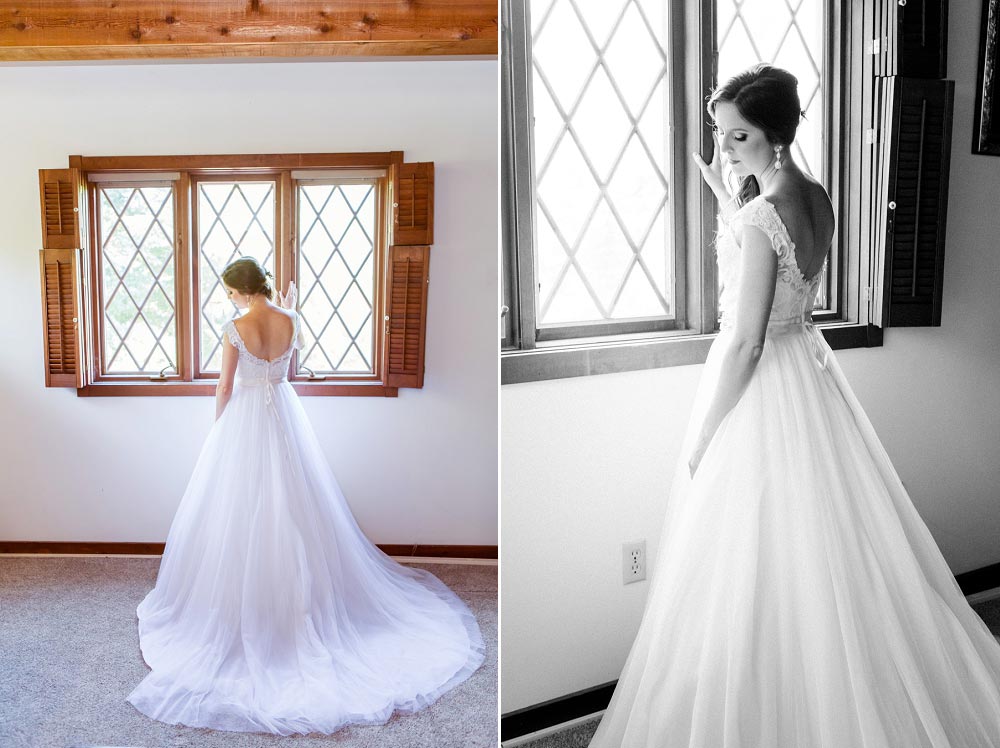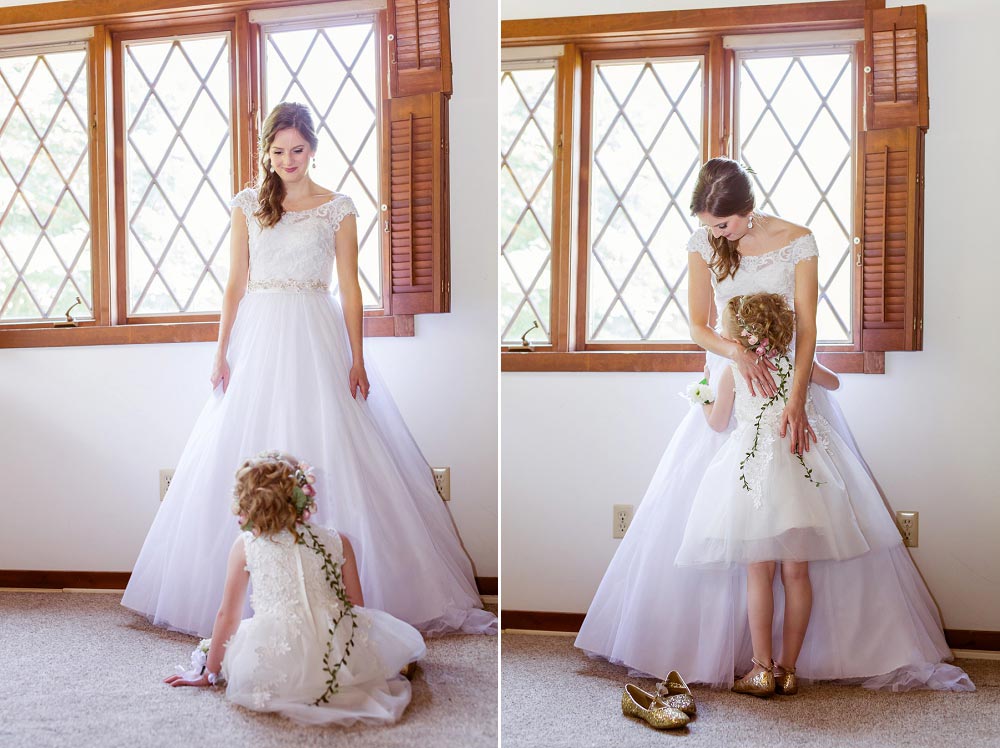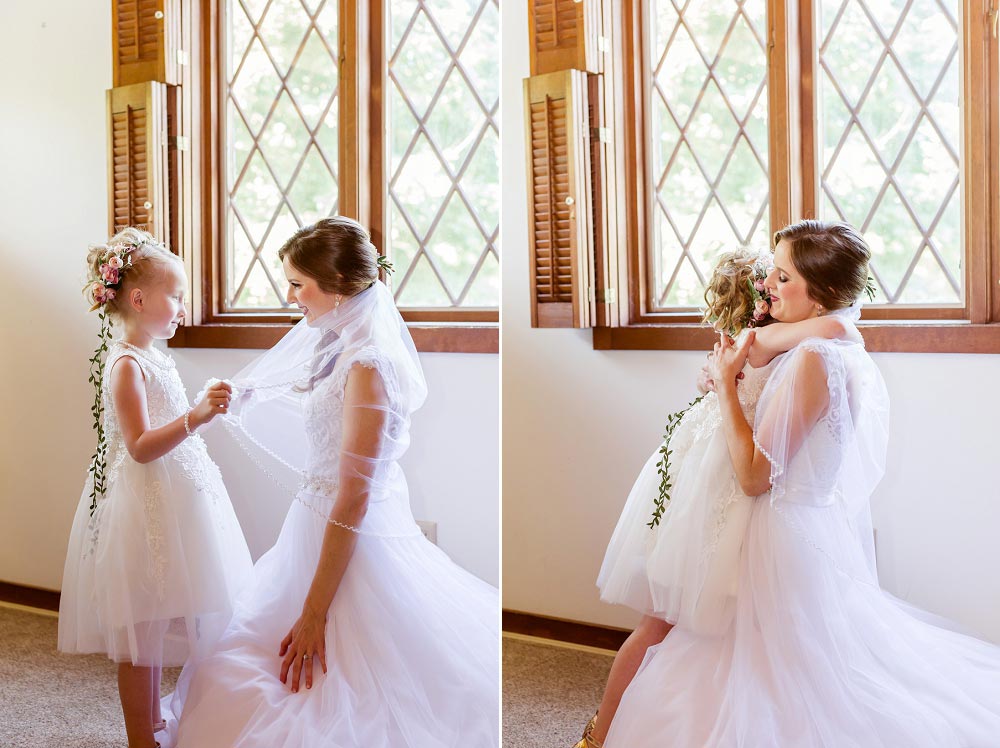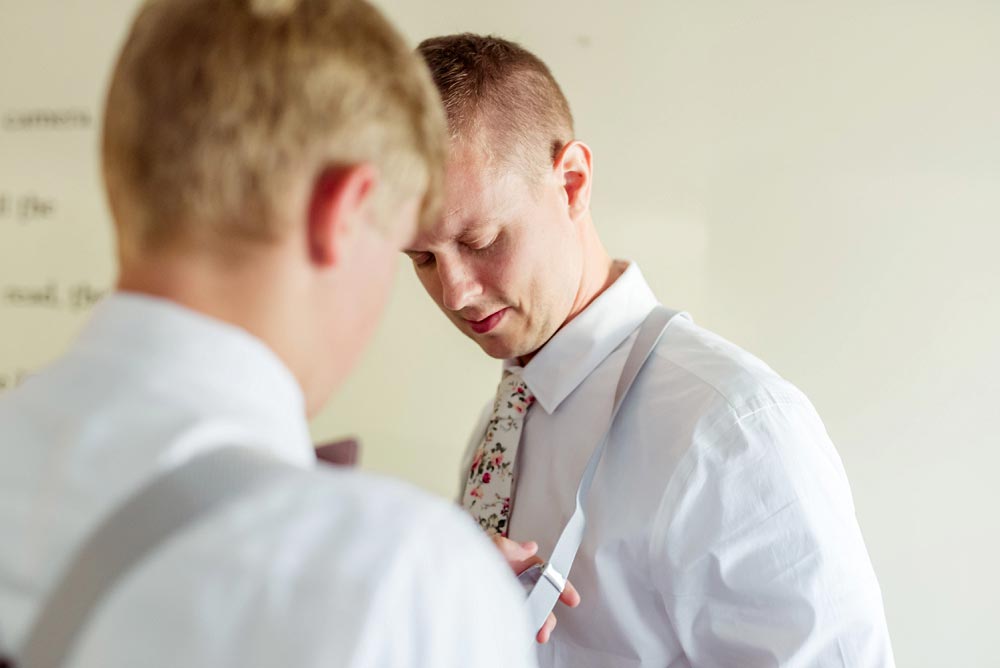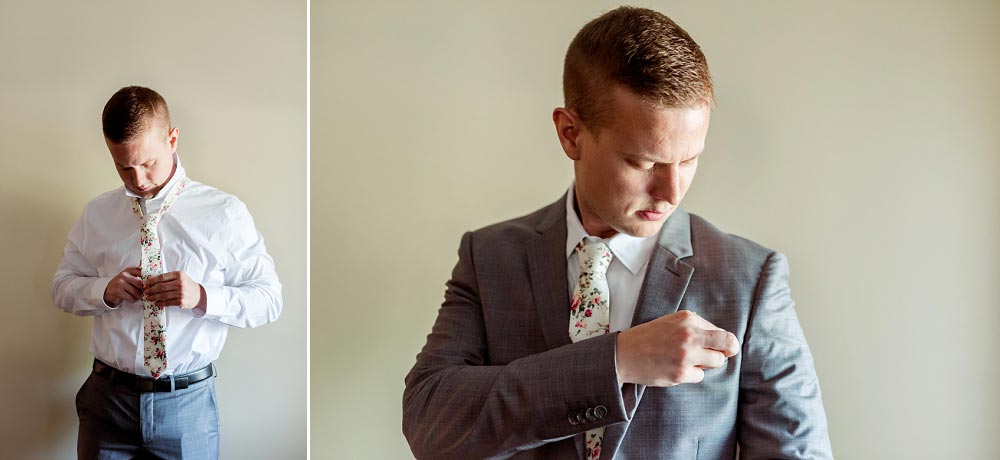 Meg gave Aaron a watch. Carved on the back it said, "Meet me at the altar at 12:30."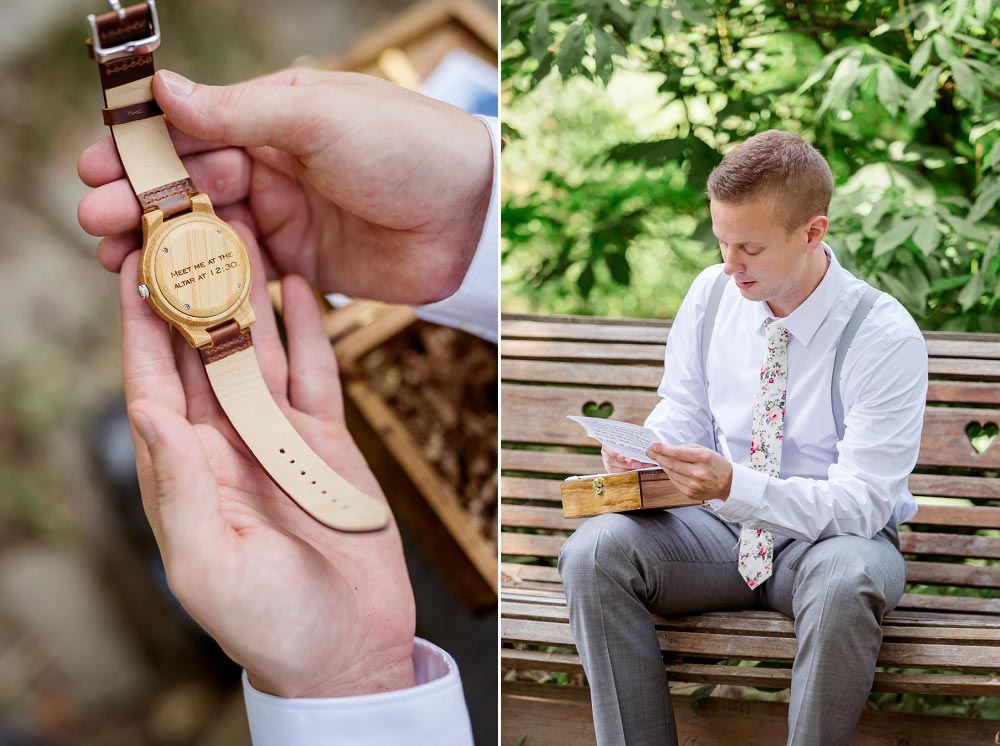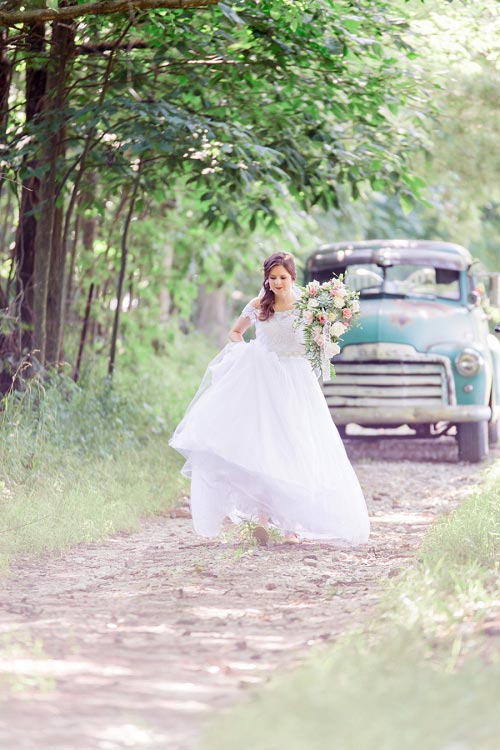 The first look!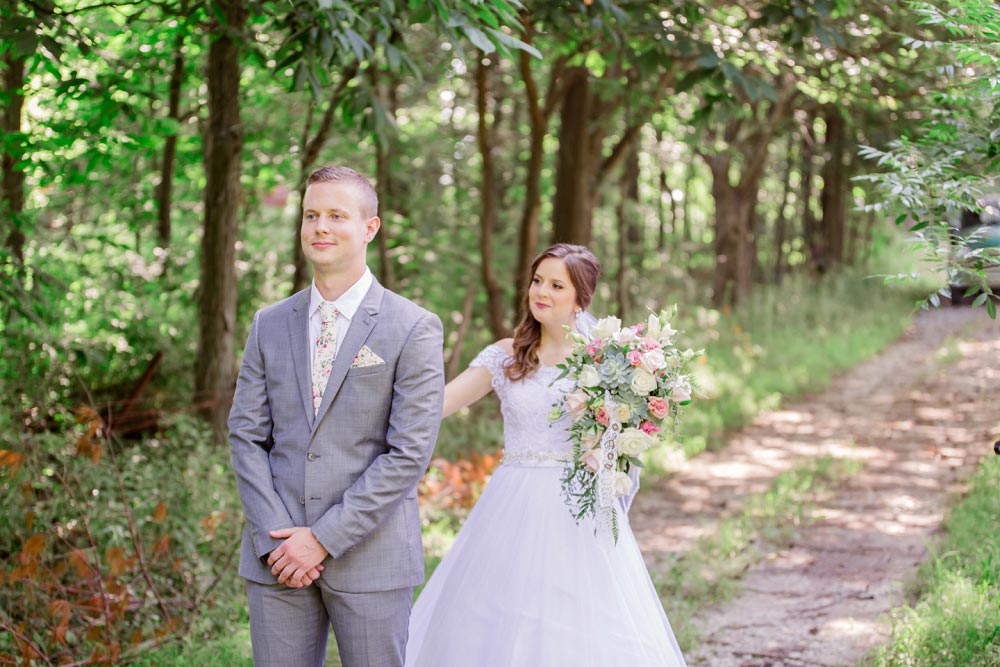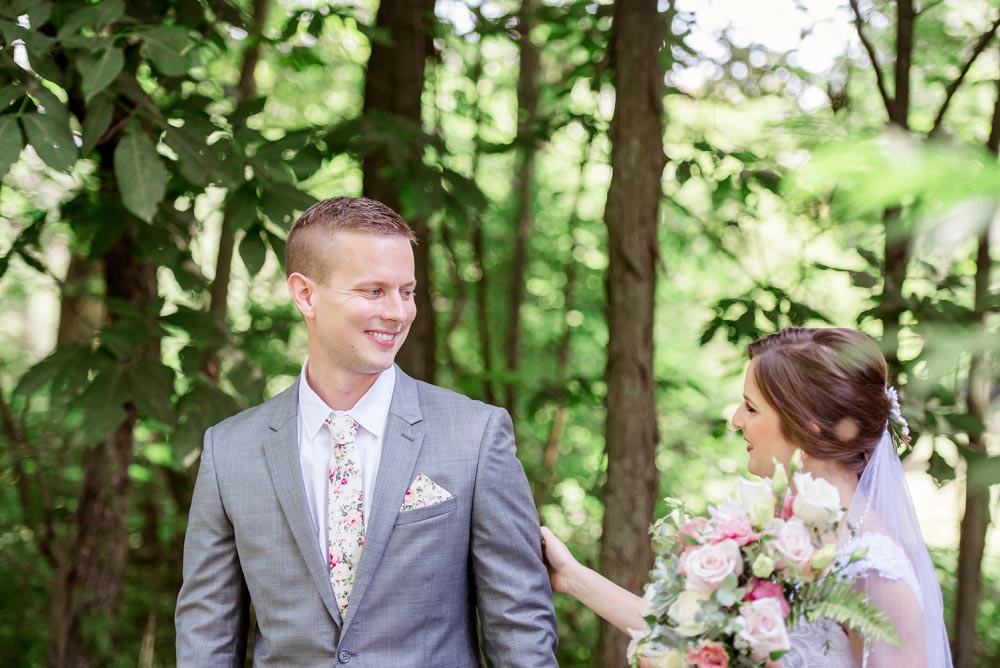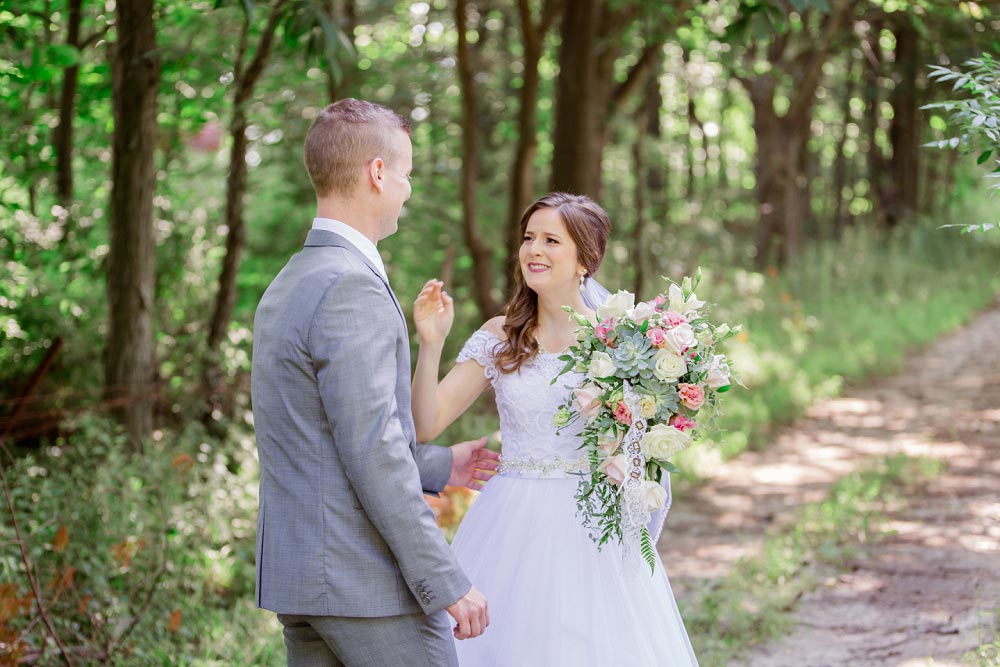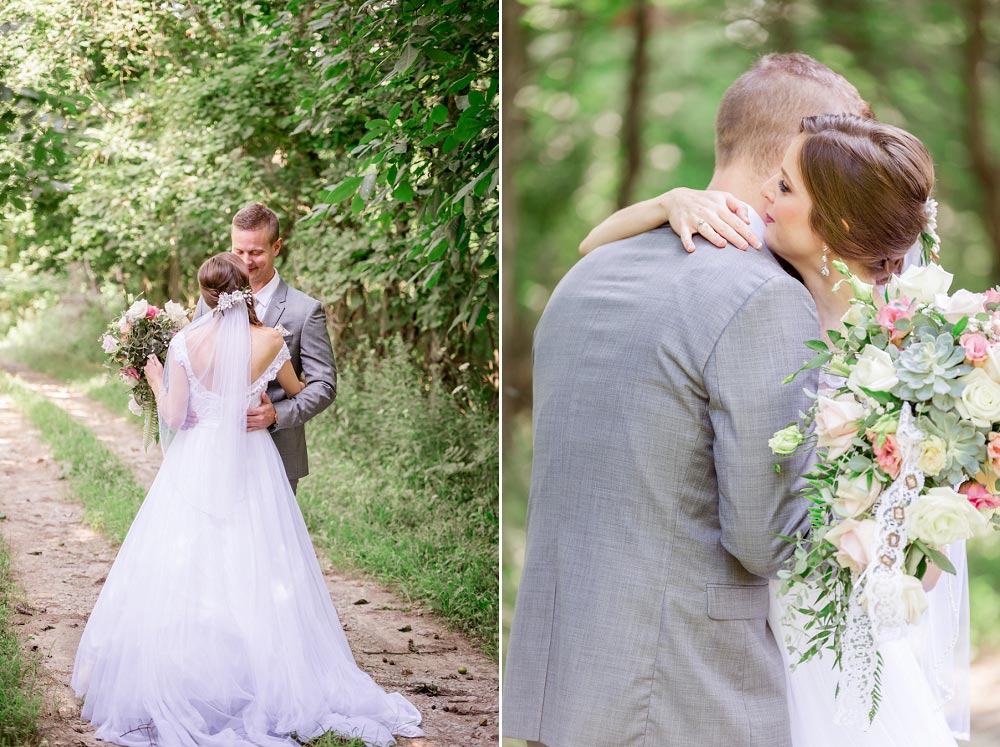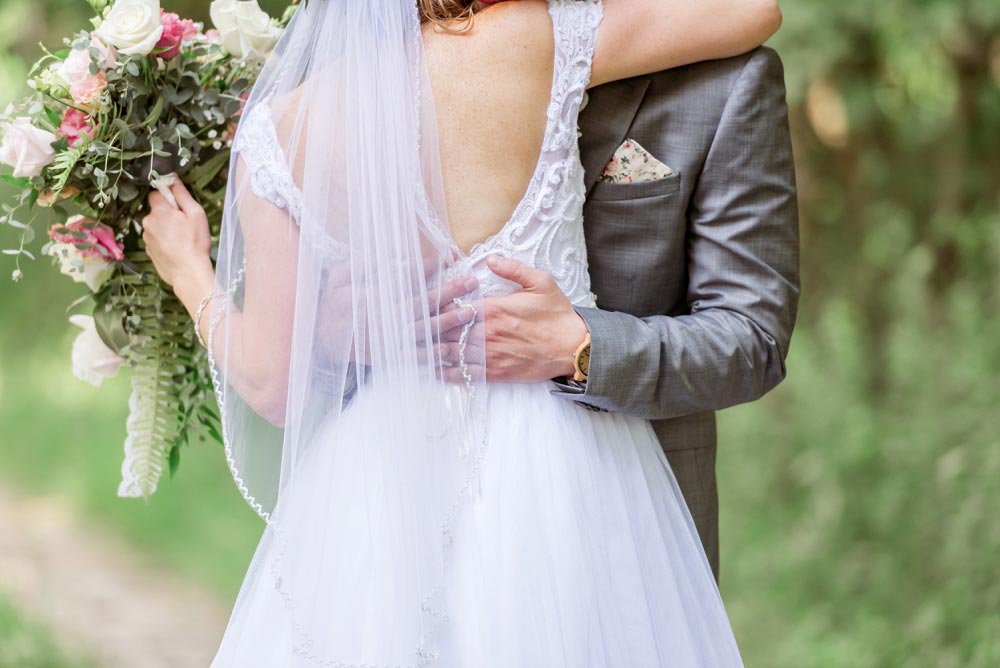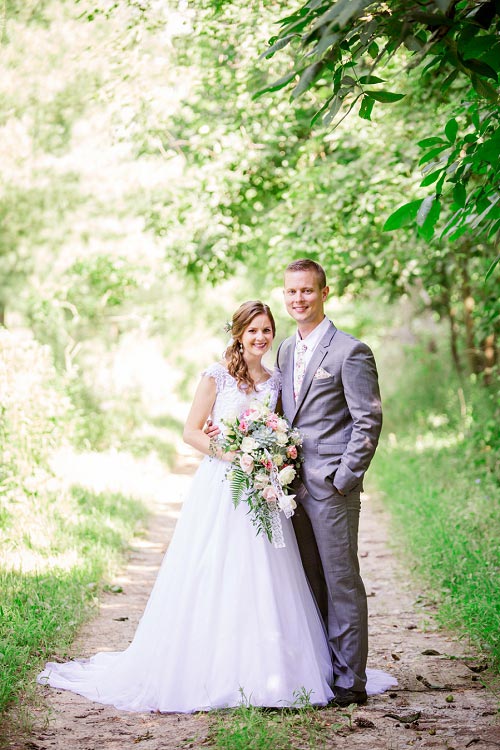 All of Aaron and Meg's wedding portraits were taken at her parents farm, Hickory Lane Farms Nursery & Landscaping. Such a beautiful setting!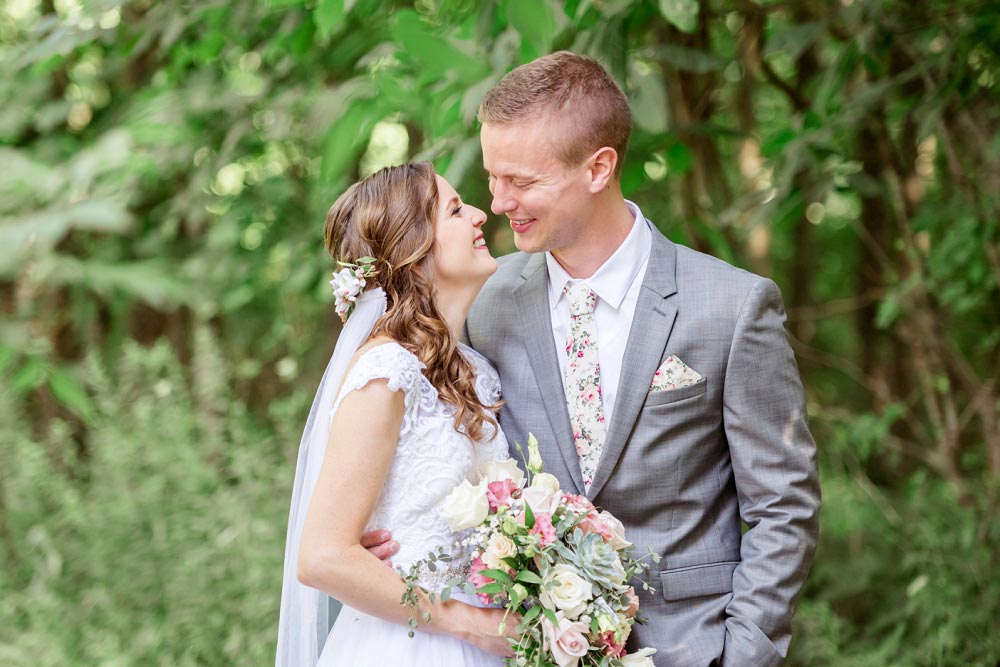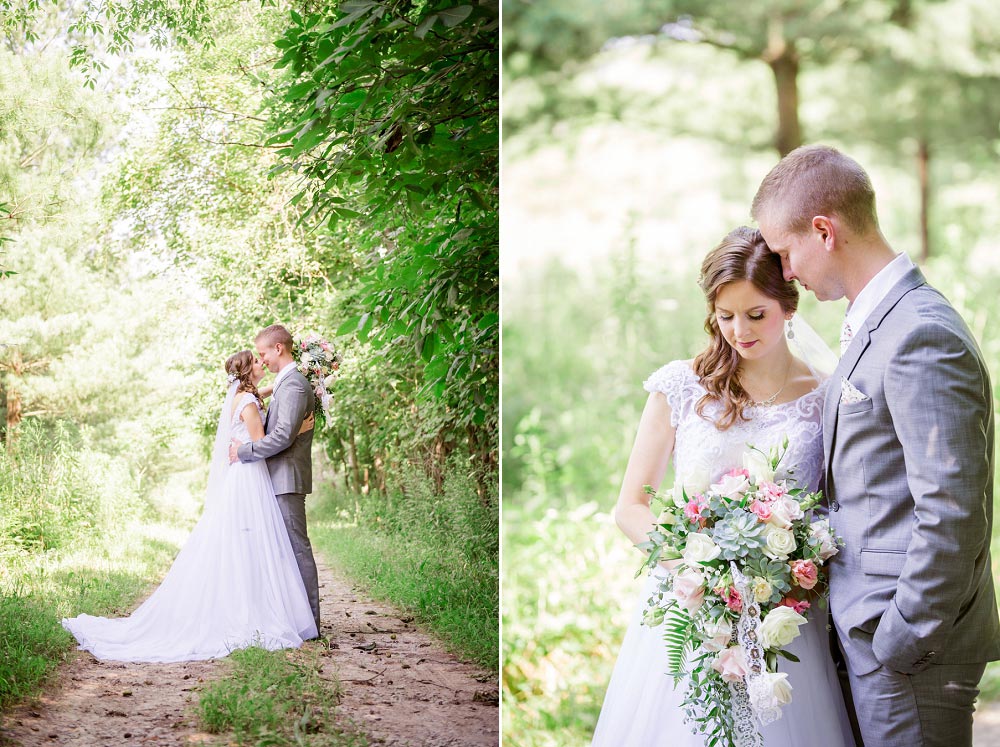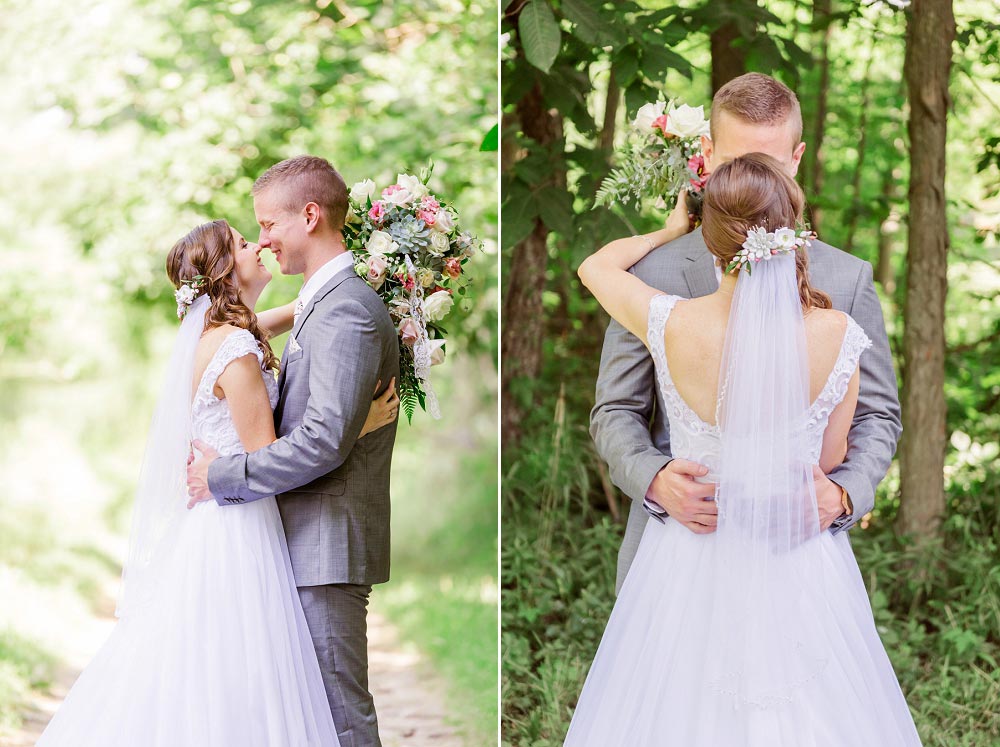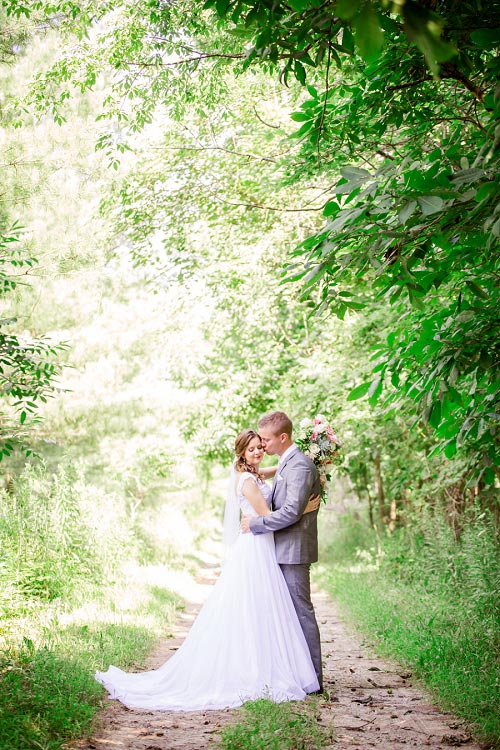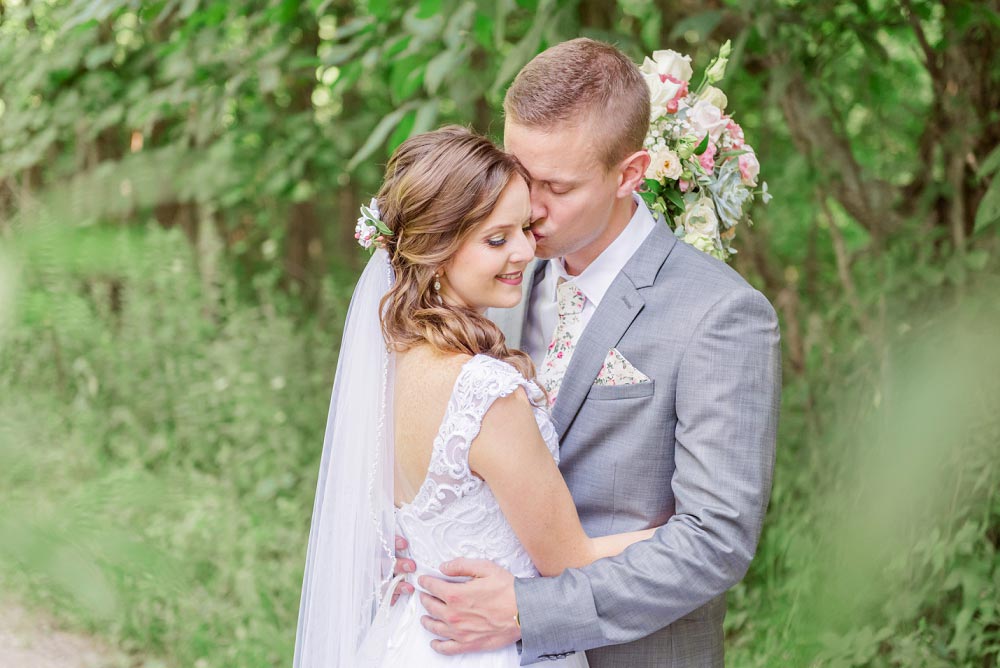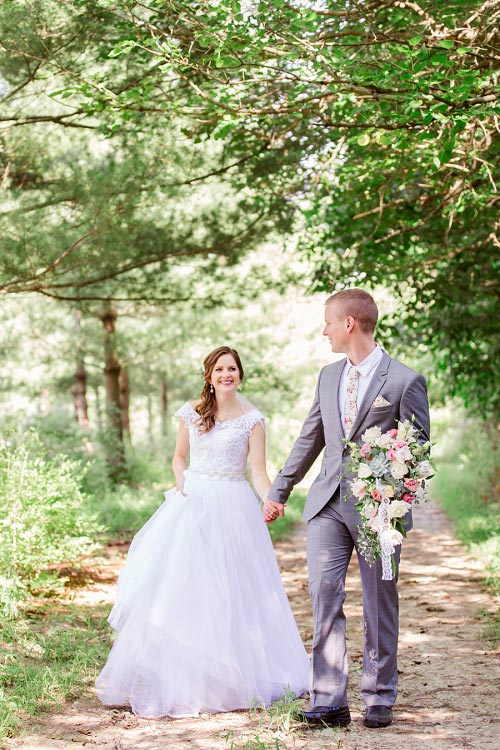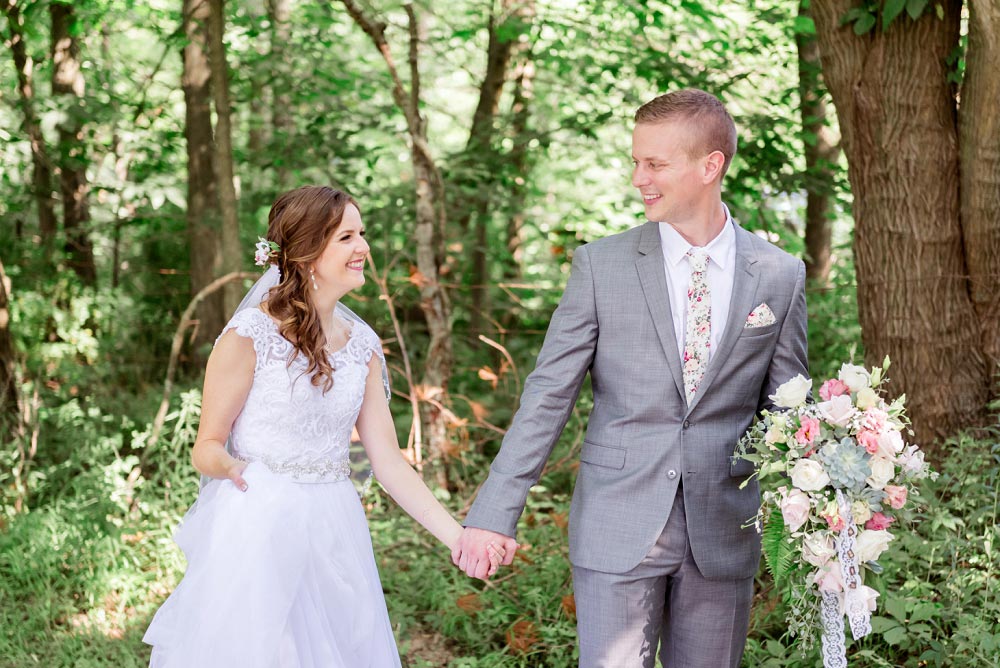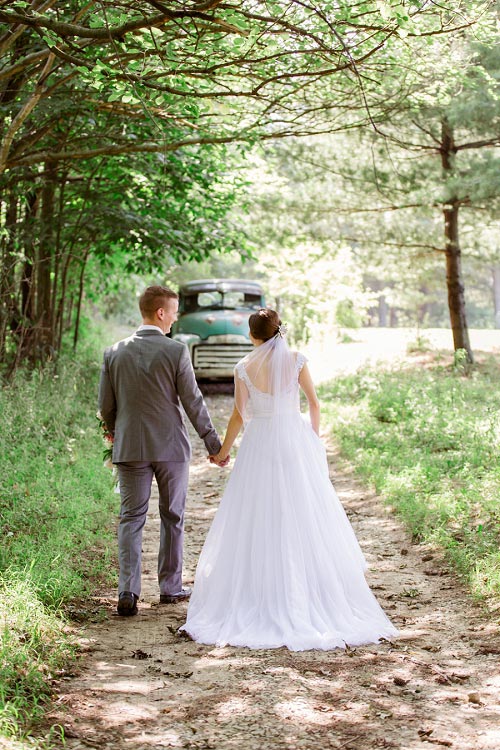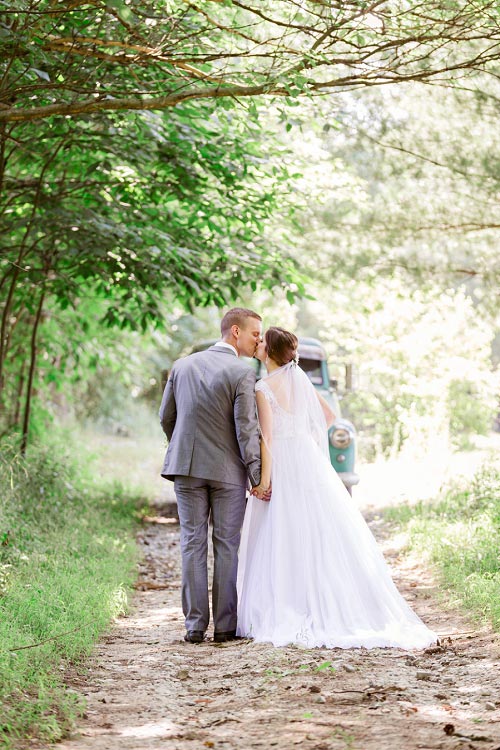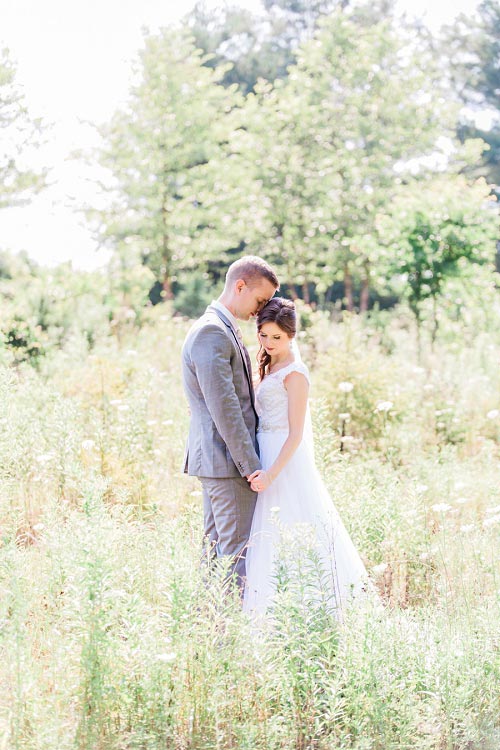 The sun was super bright and honestly, the temperature was REALLY hot! But a few romantic shots with the bright sunlight and meadow setting were called for!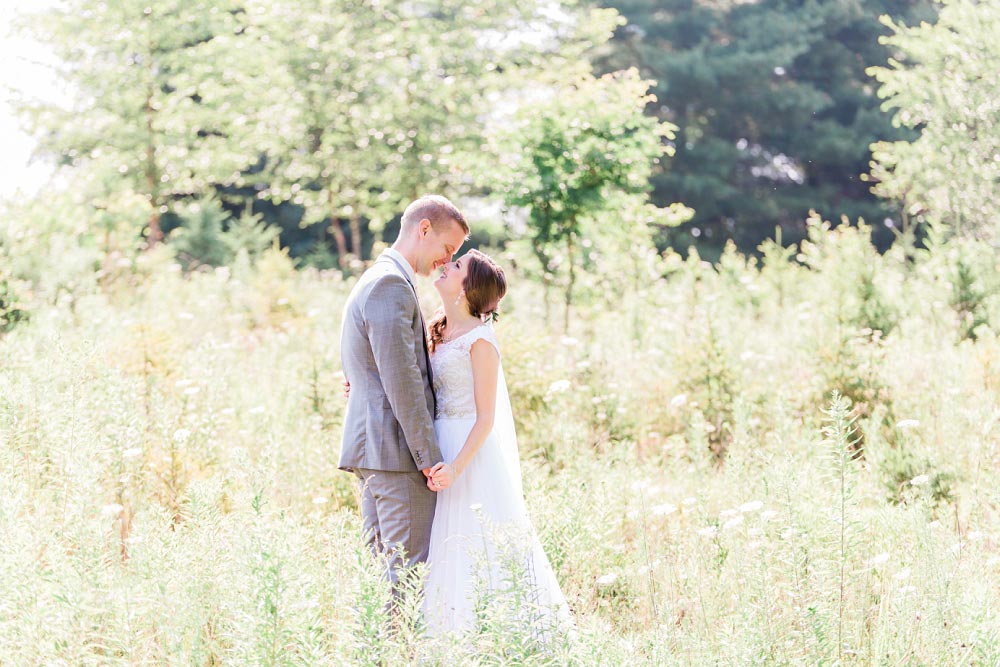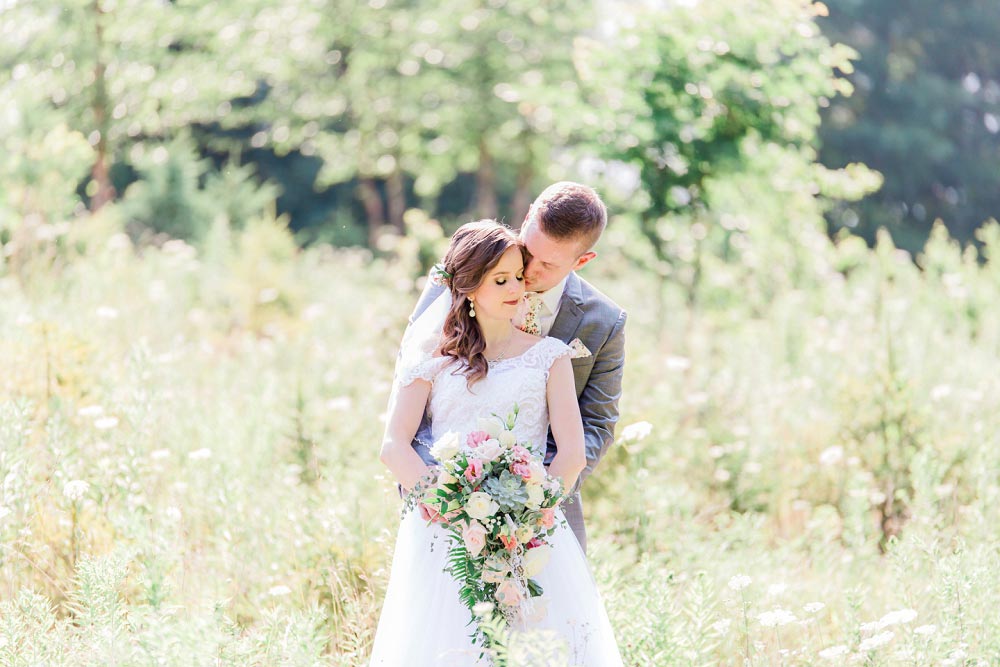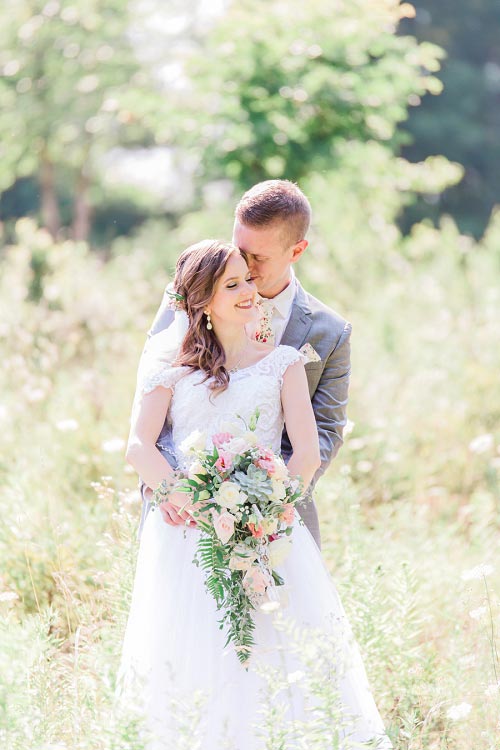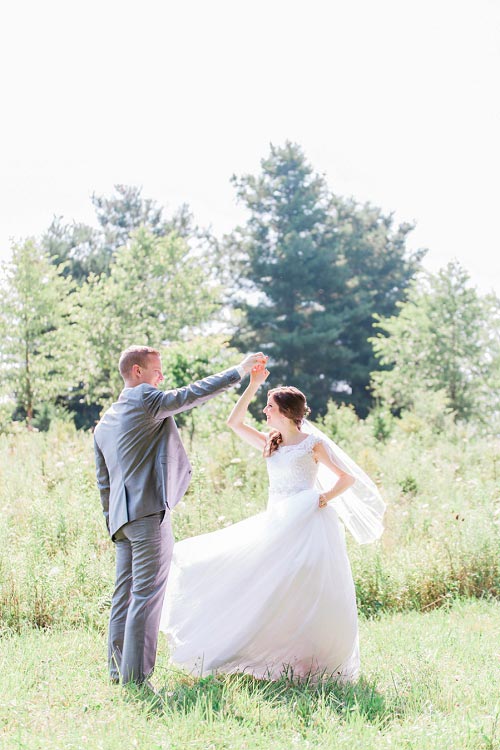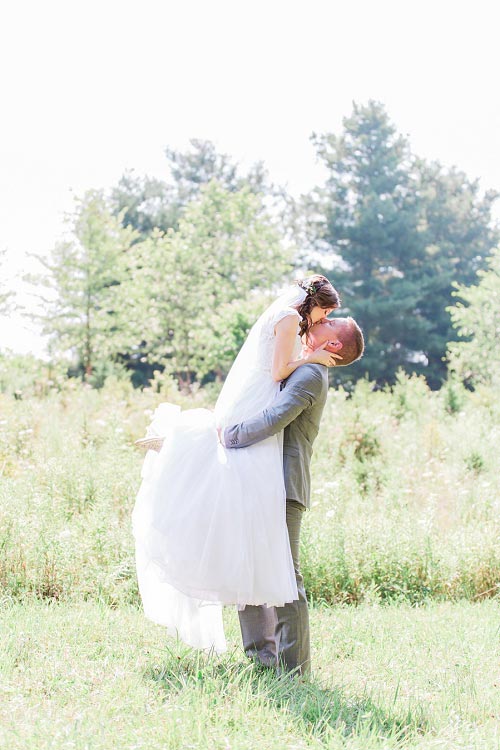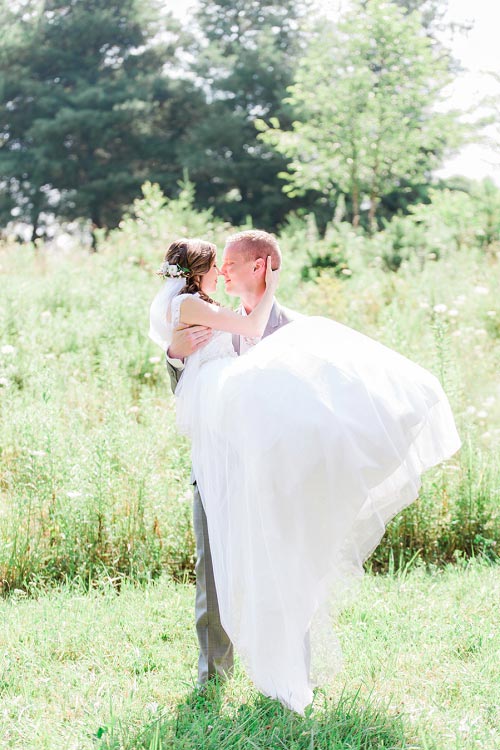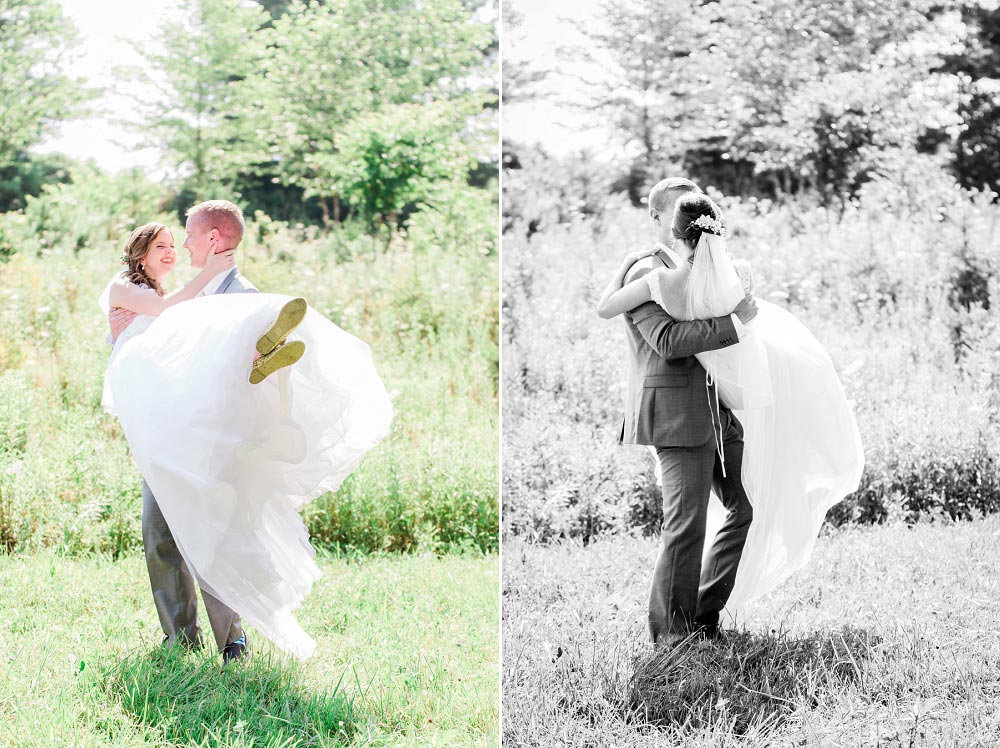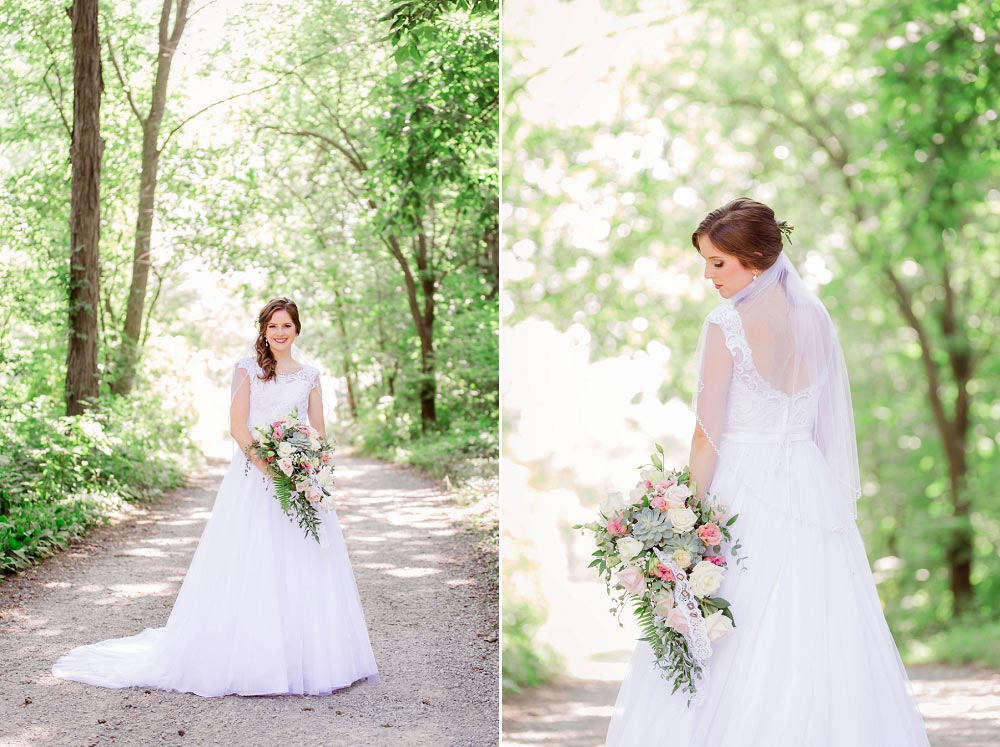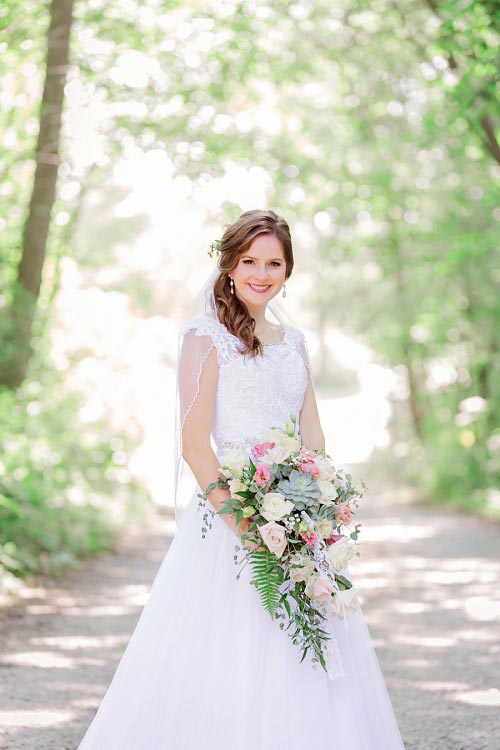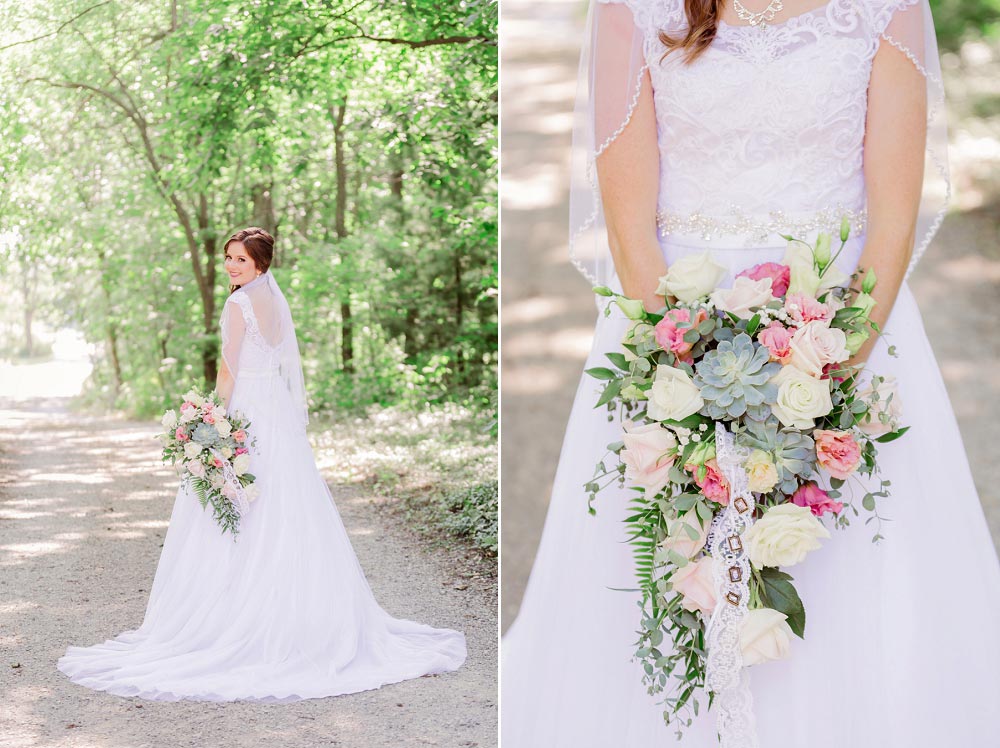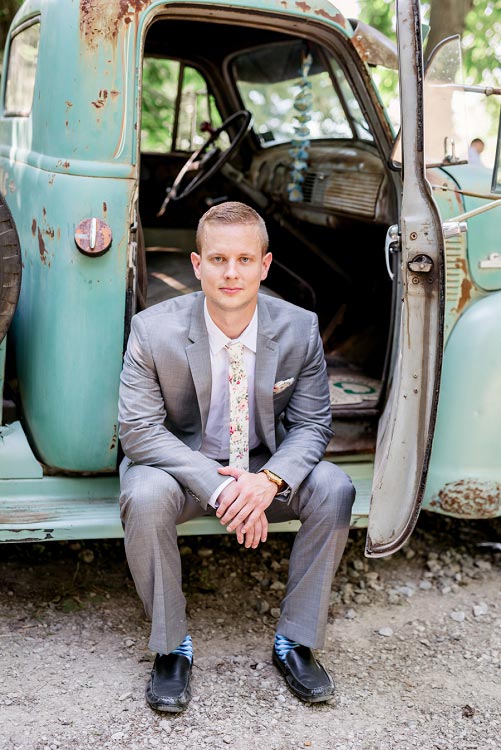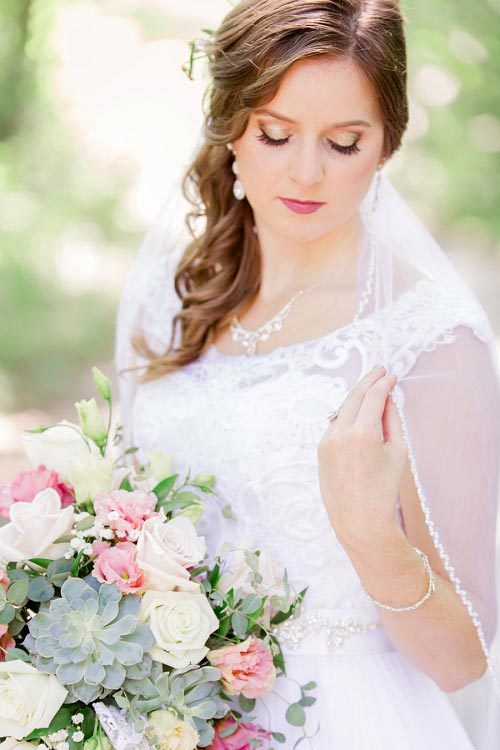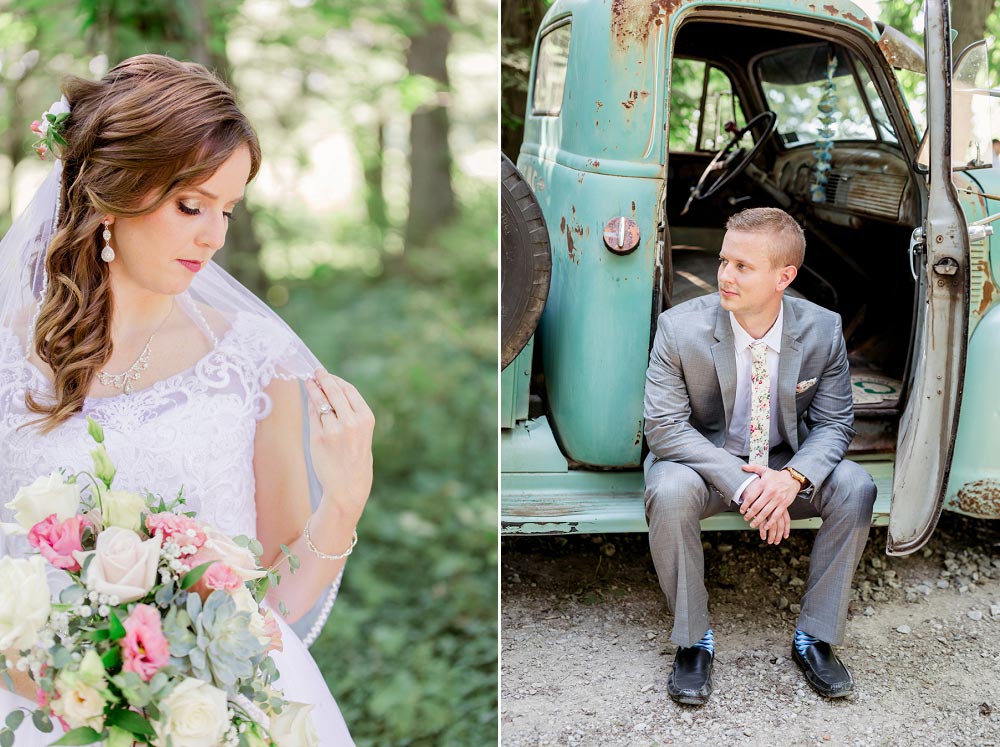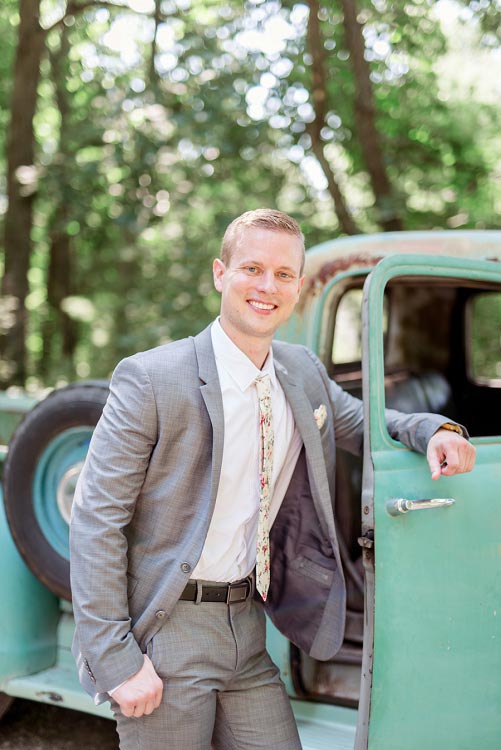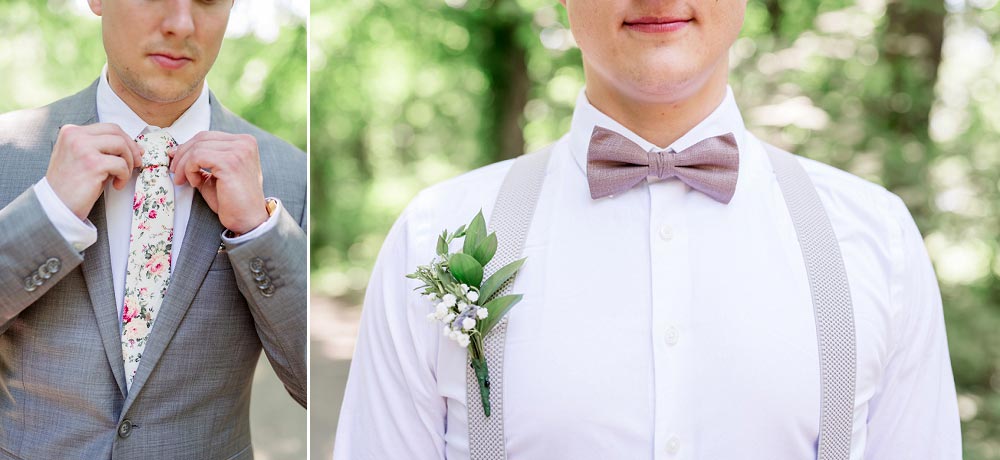 Go ahead and count them!! 🙂 Yep…12 girls, 12 guys, two children, and the bride and groom!! They win the prize for the largest bridal party I've ever photographed! Aaron and Megan are two VERY LOVED people!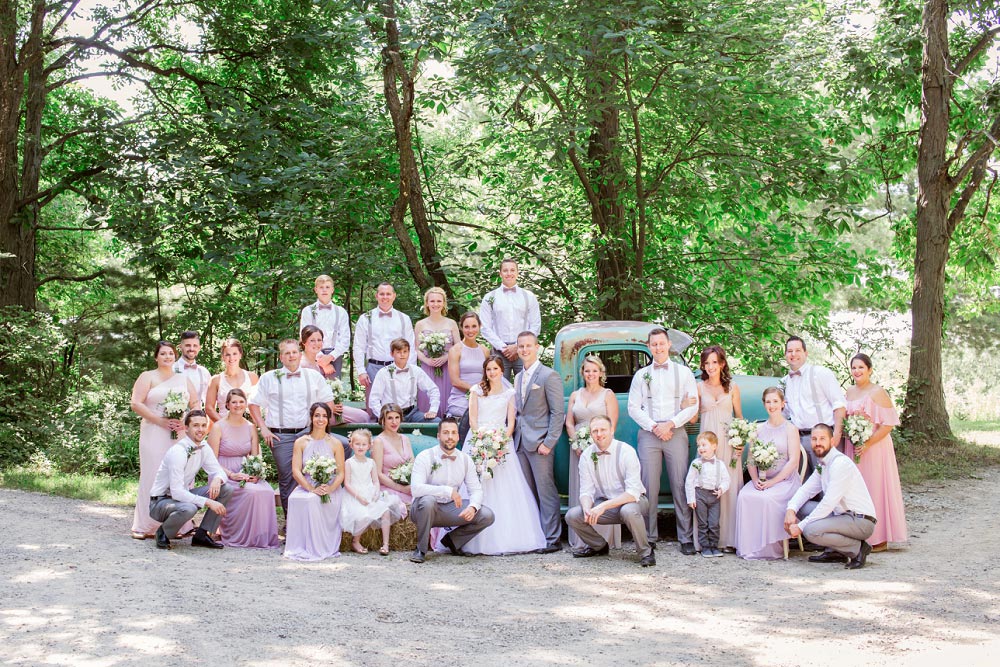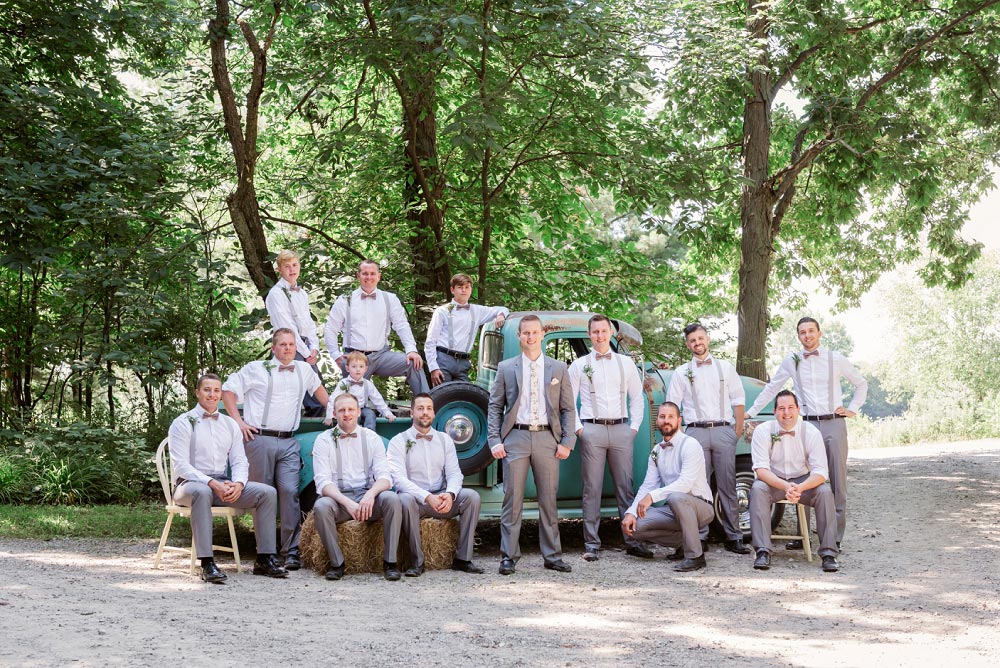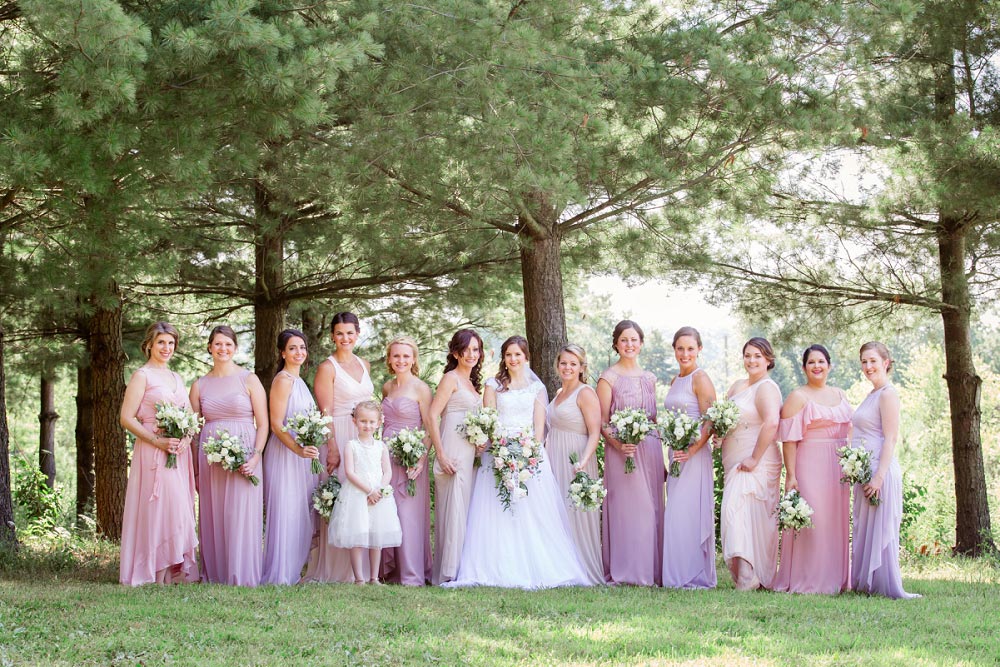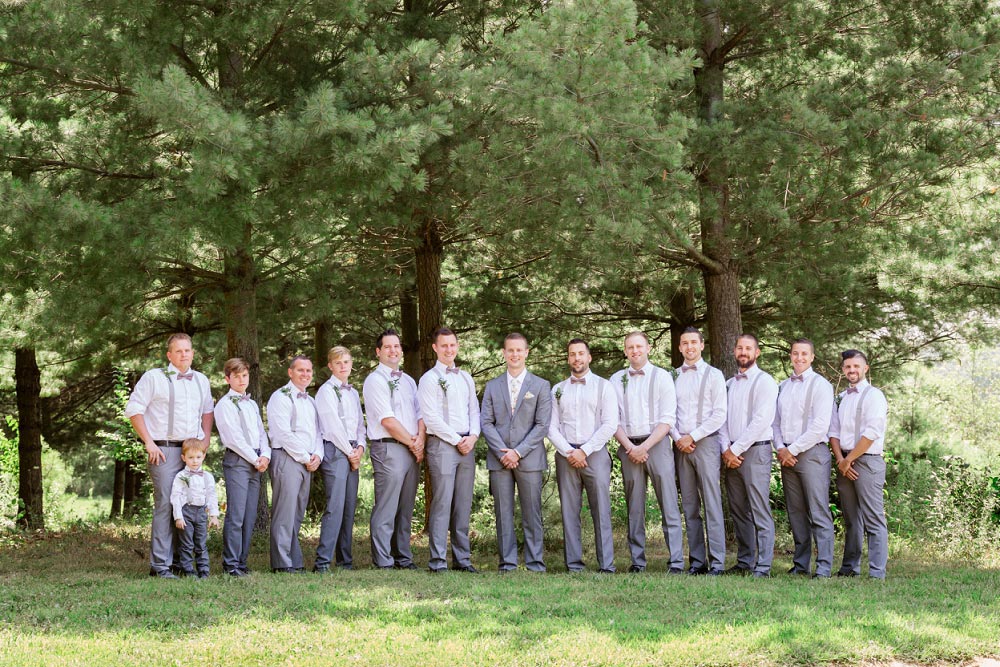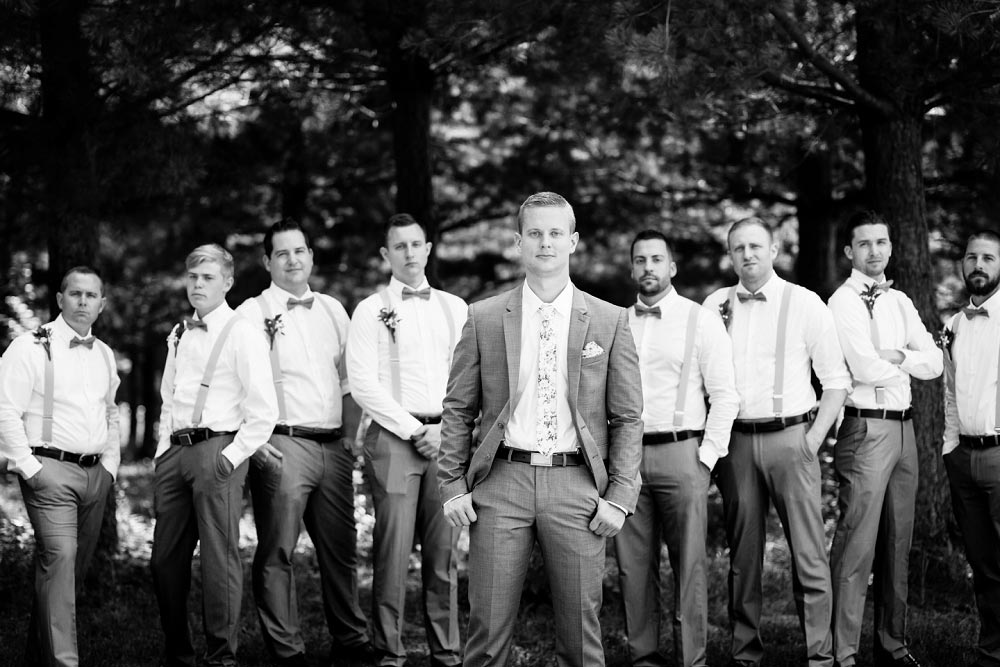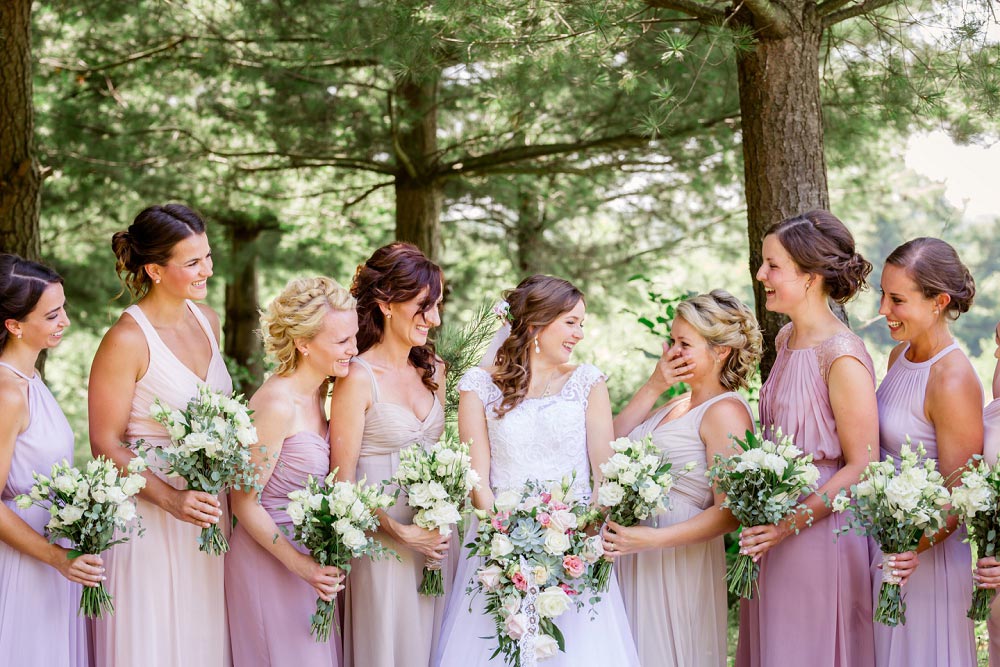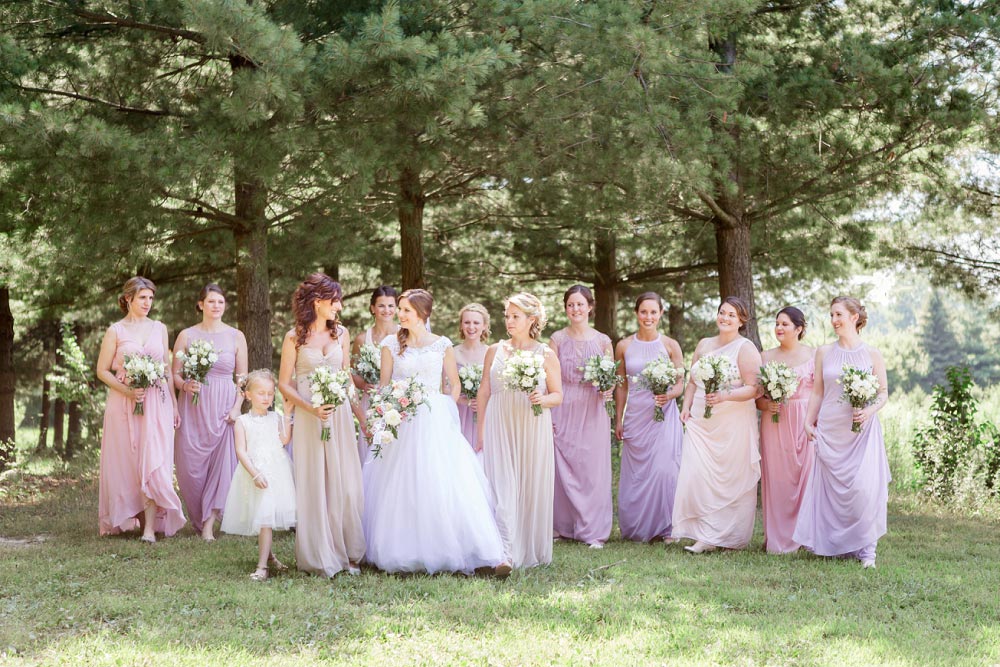 "Going to the chapel and we're going to get married!" The bridal party rode on this trailer to and from the church! Notice the "Farmersonly.com" sign! 🙂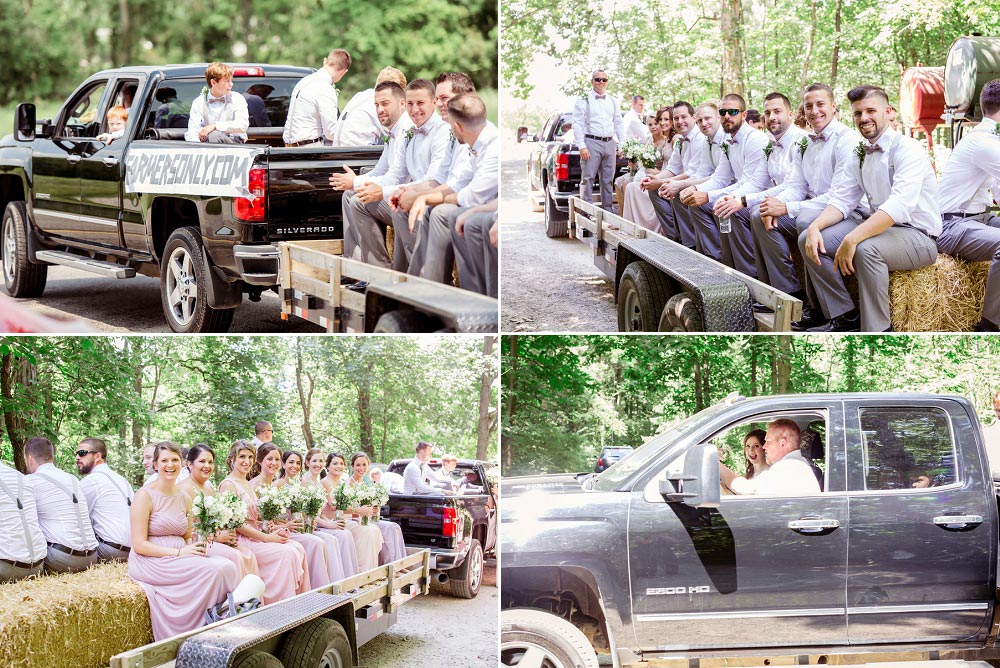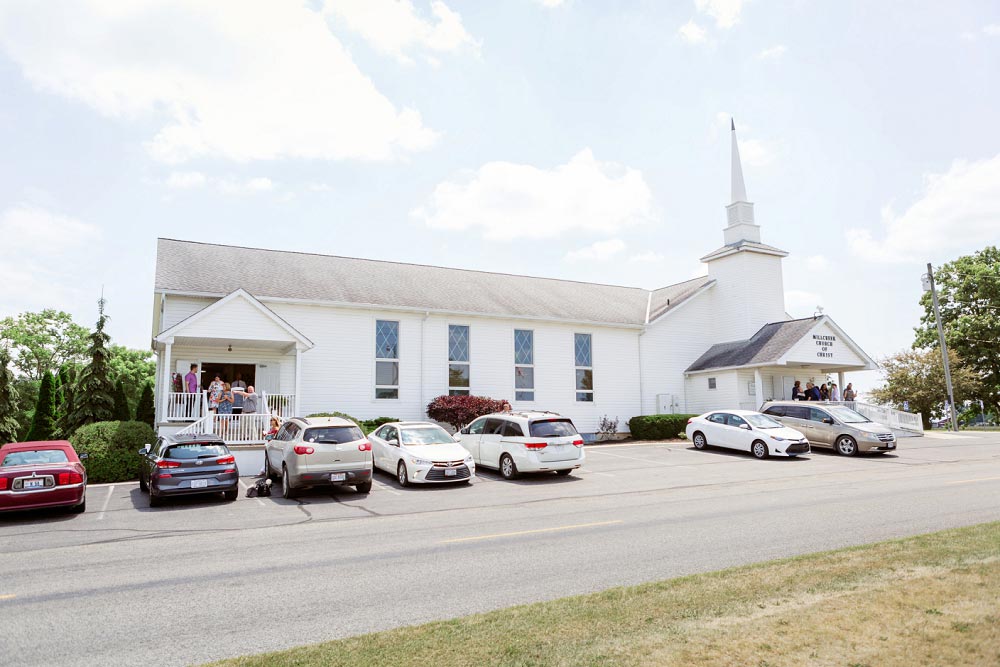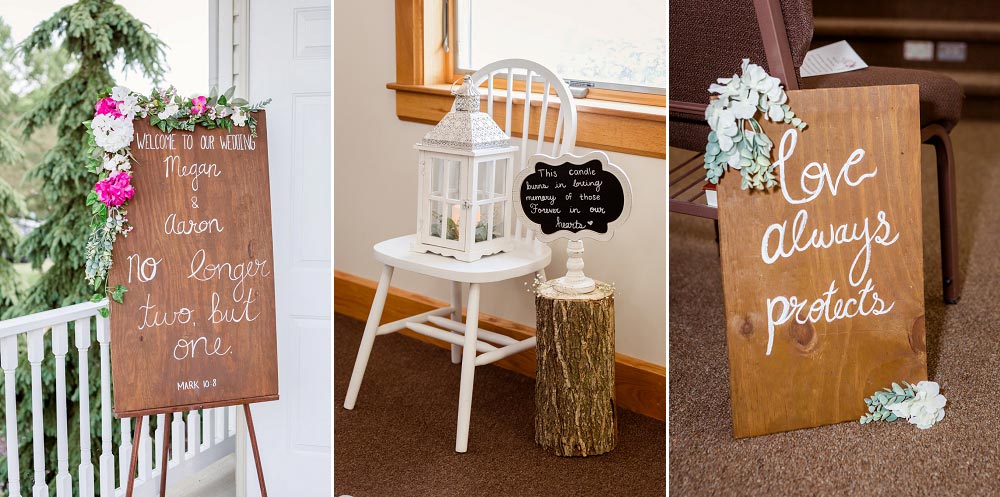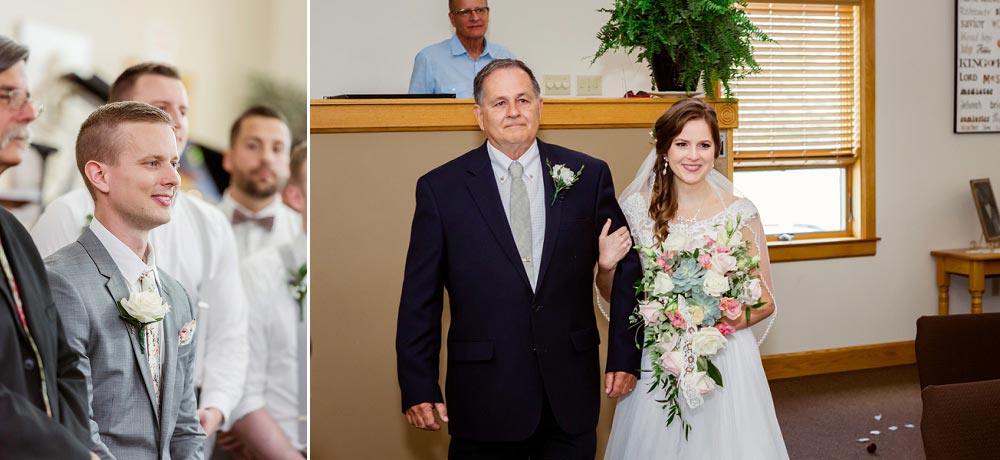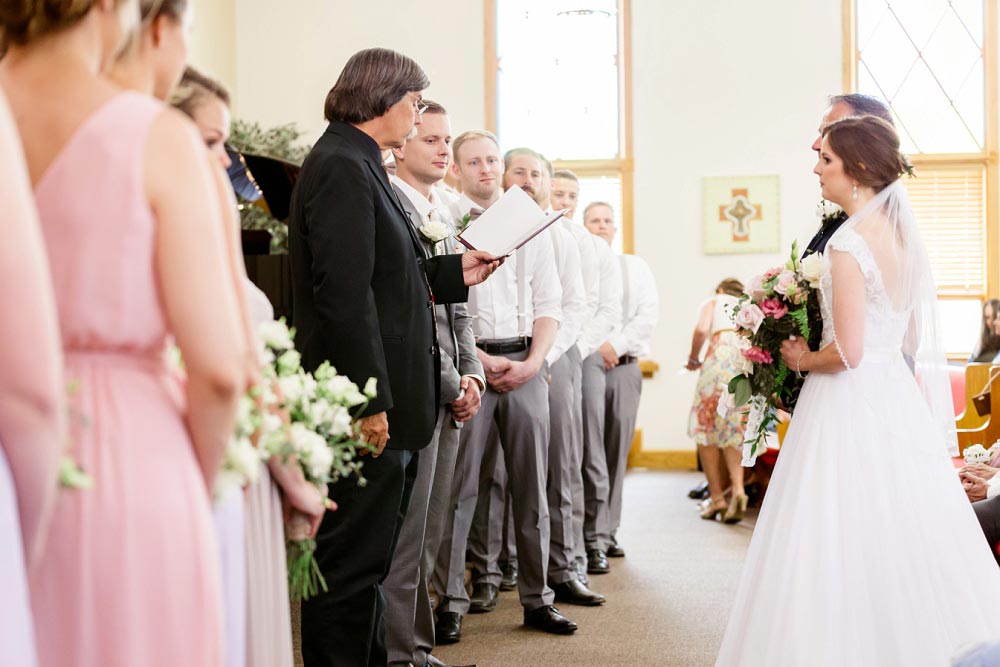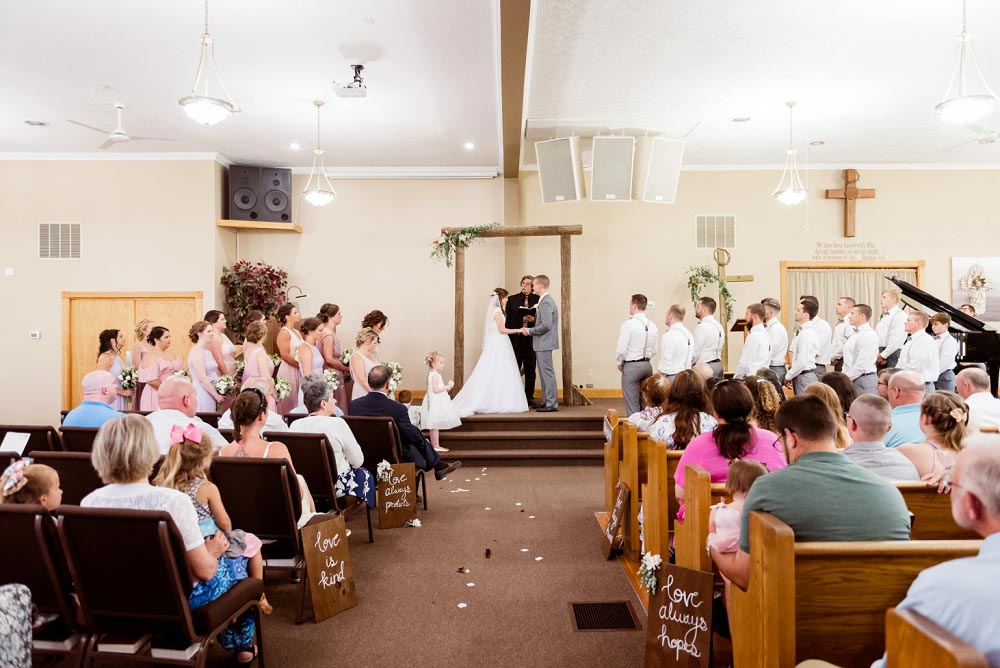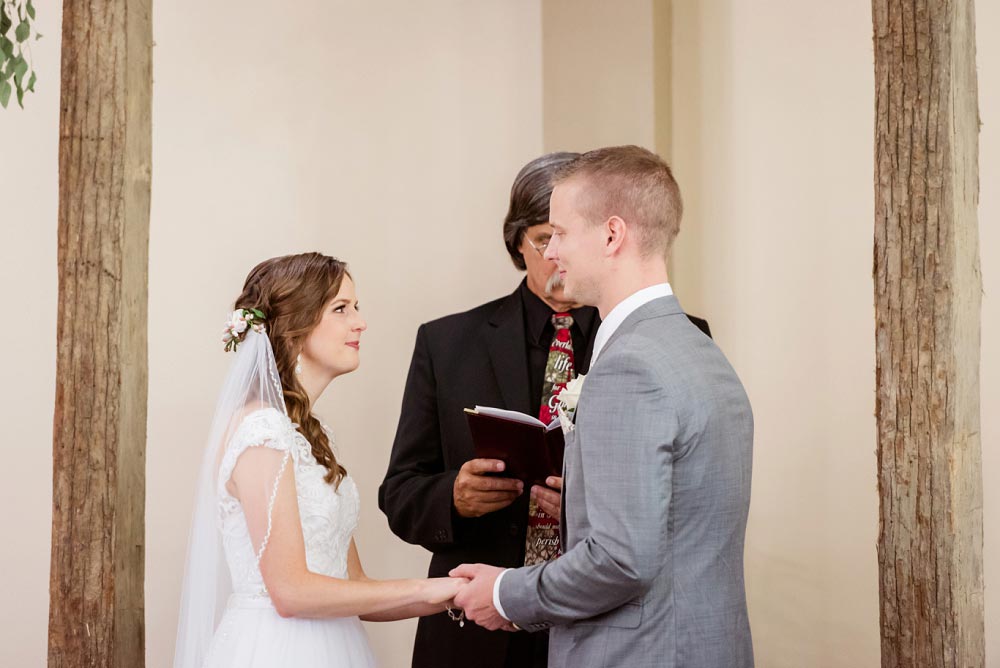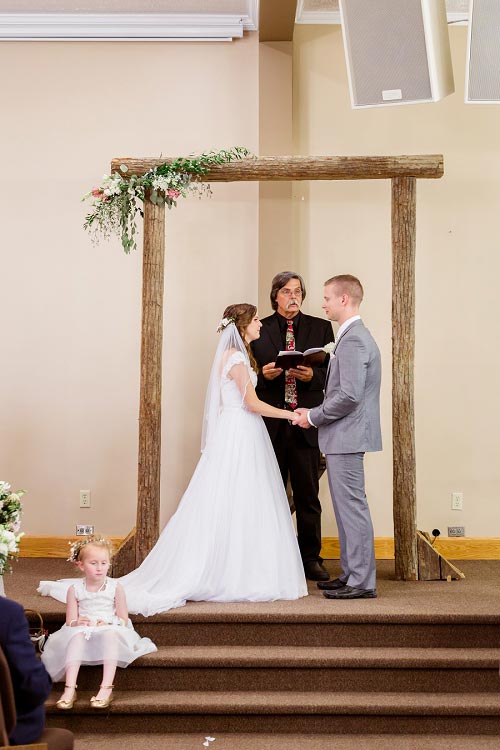 Instead of a unity candle Aaron and Meg had a unity tree. They poured dirt on the tree from their childhood homes.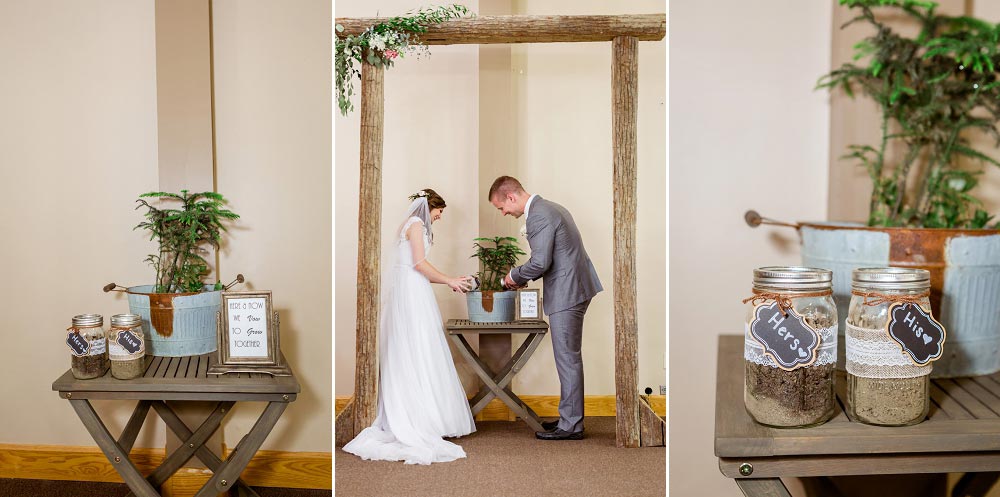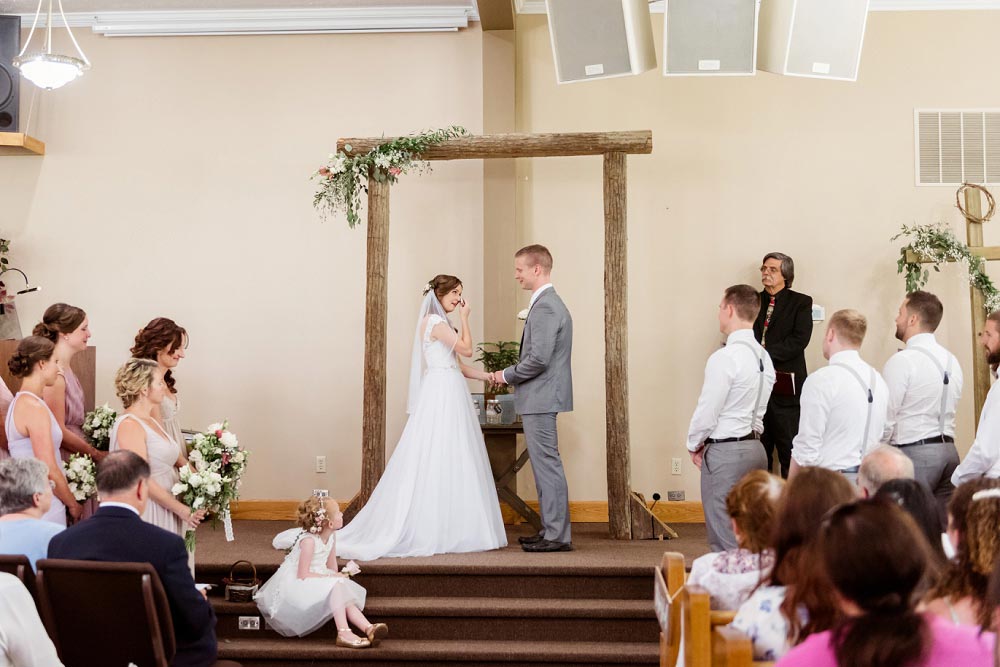 Notice in the picture above Meg is wiping her tears. What are you supposed to do with the tissue when you're done? Well, you stuff it in your new husband's pocket, obviously! (See below!)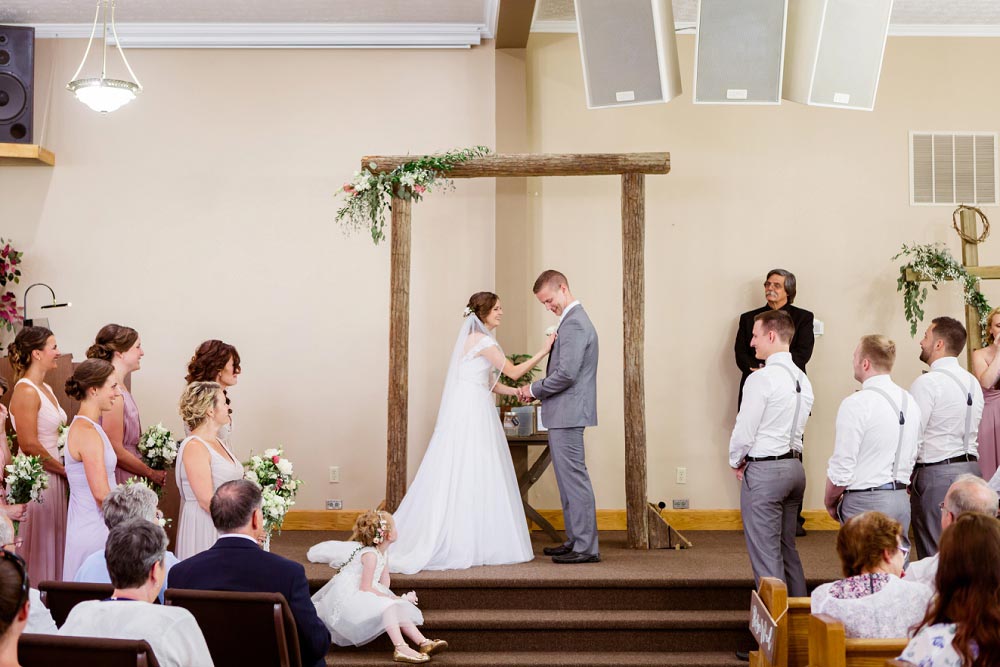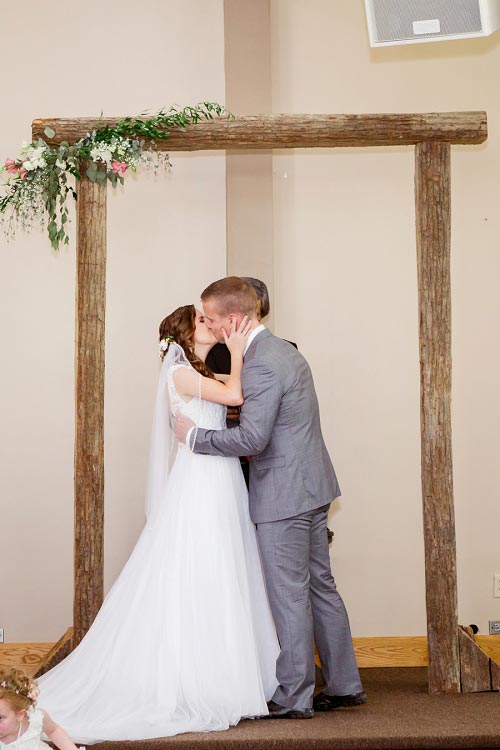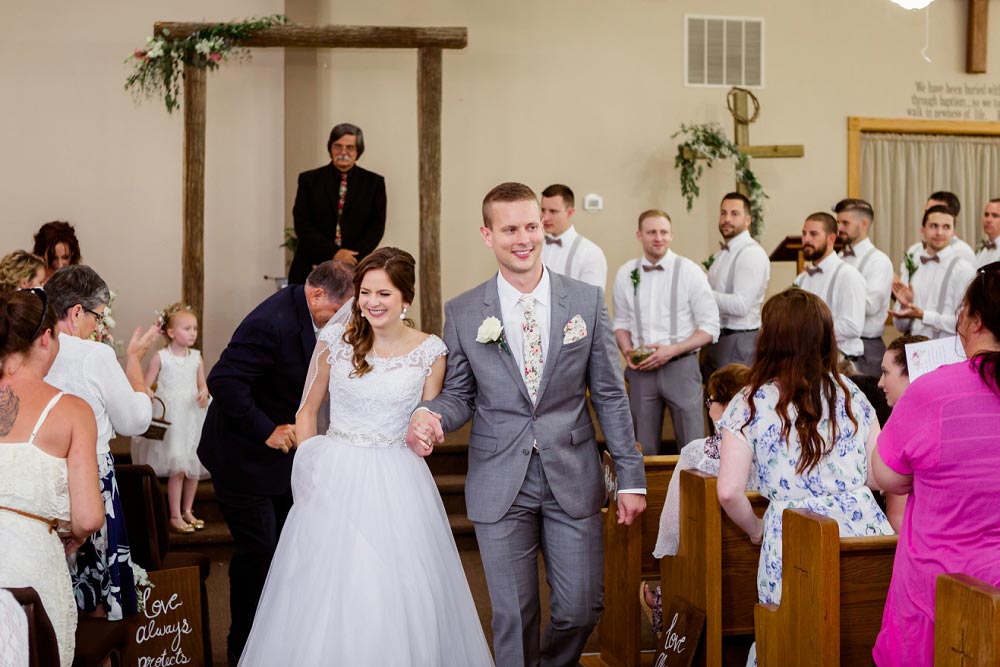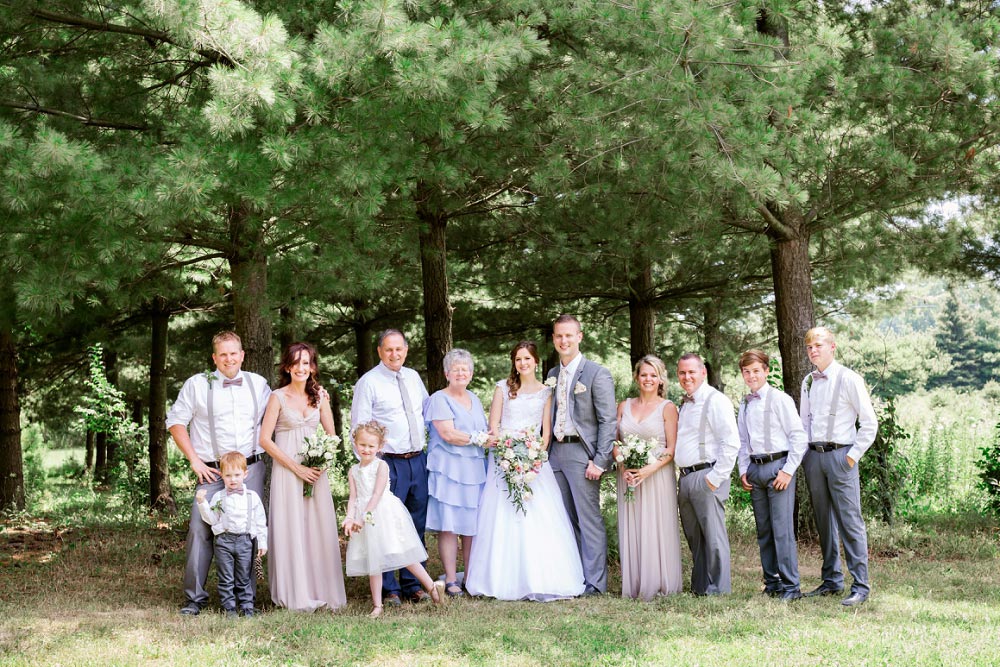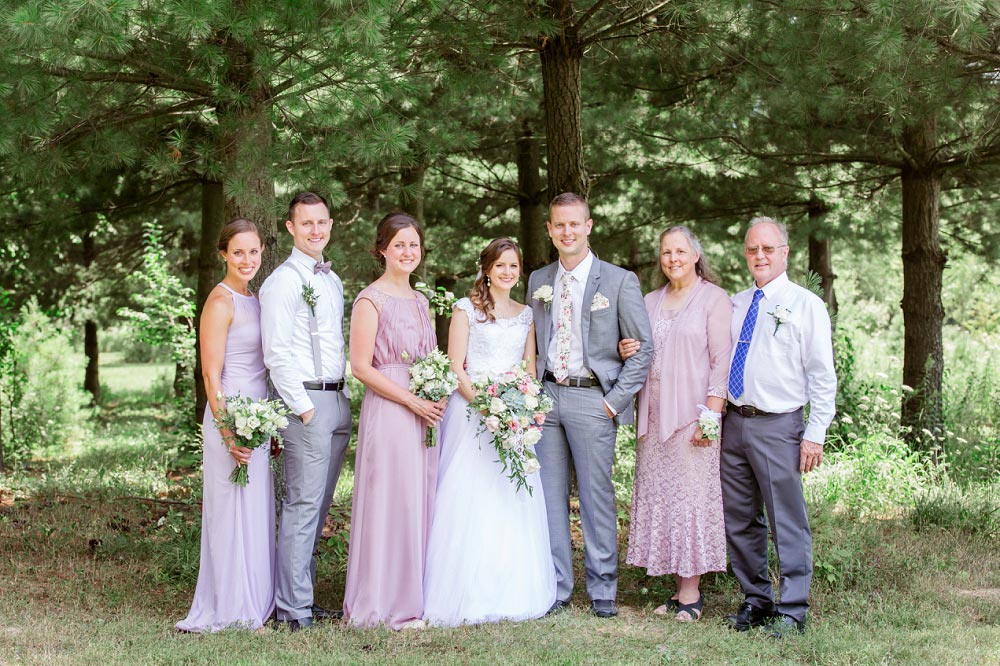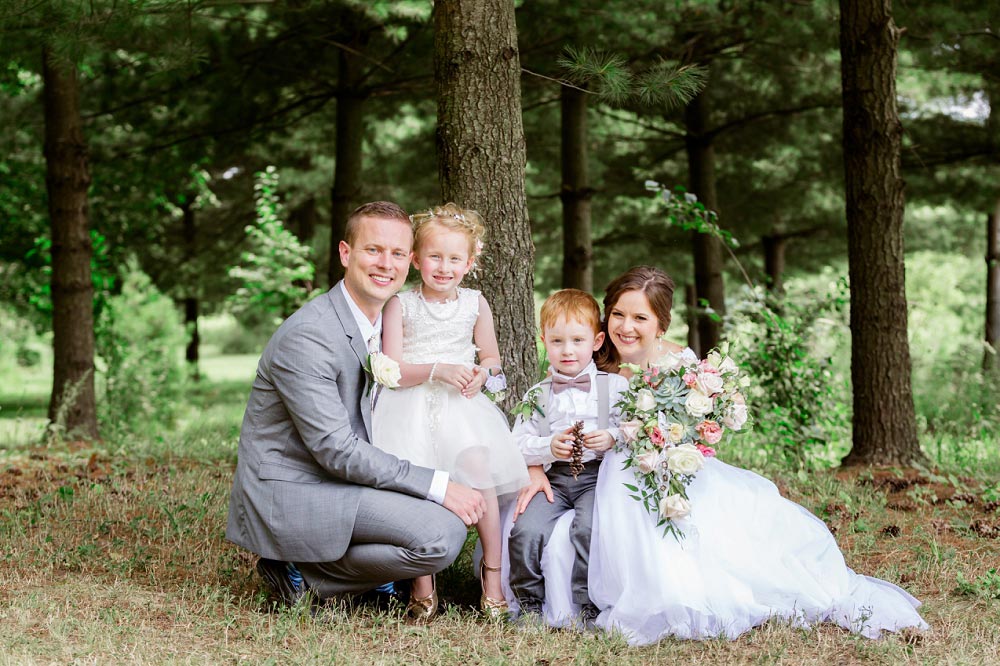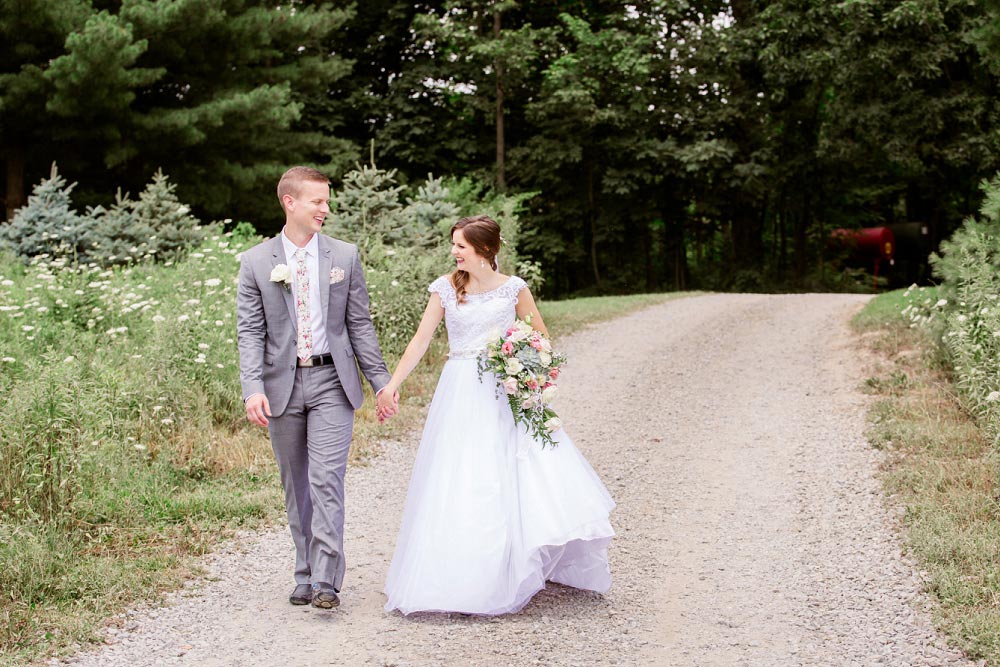 After the ceremony we took the time for a few boat pictures and I'm SO glad we did!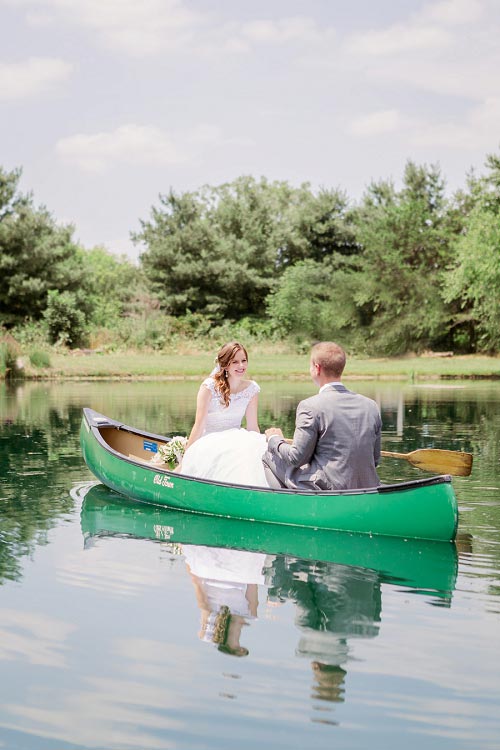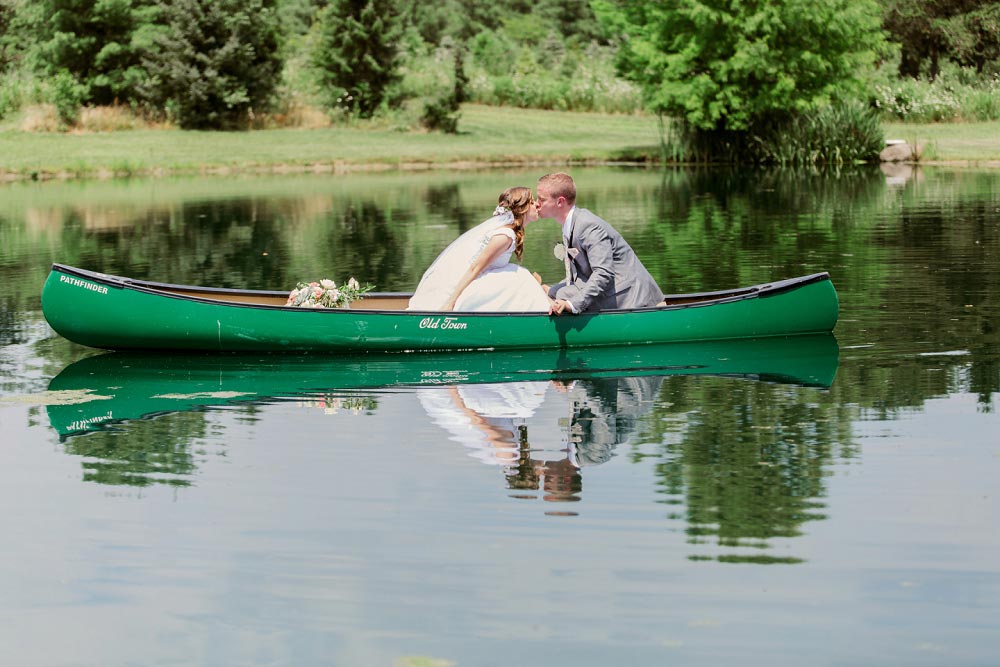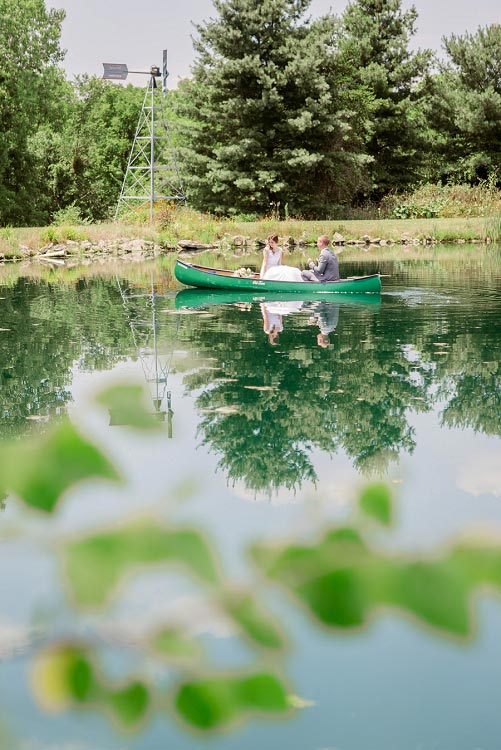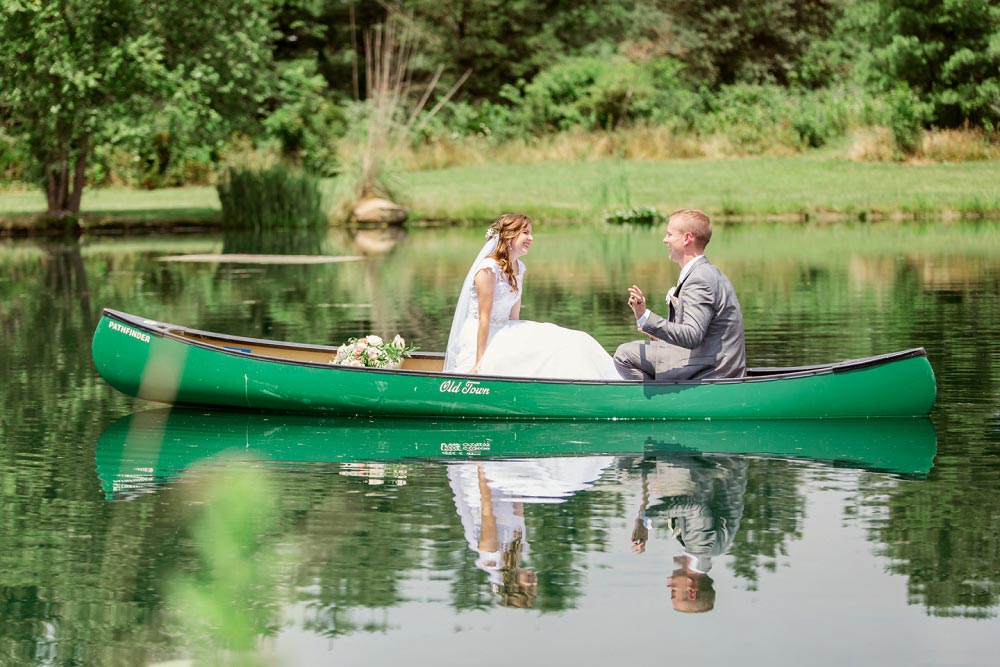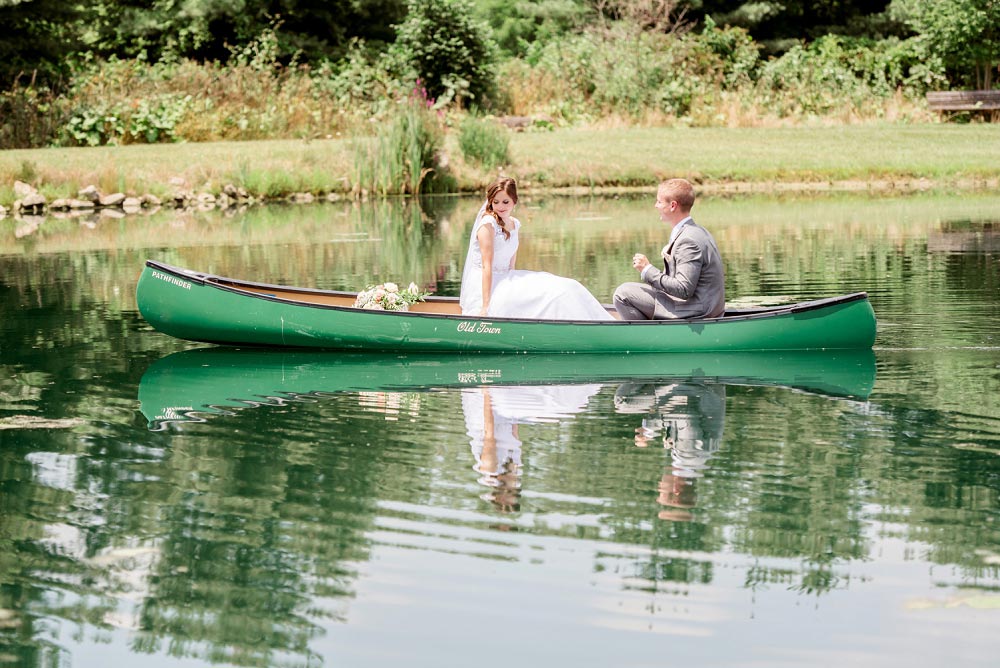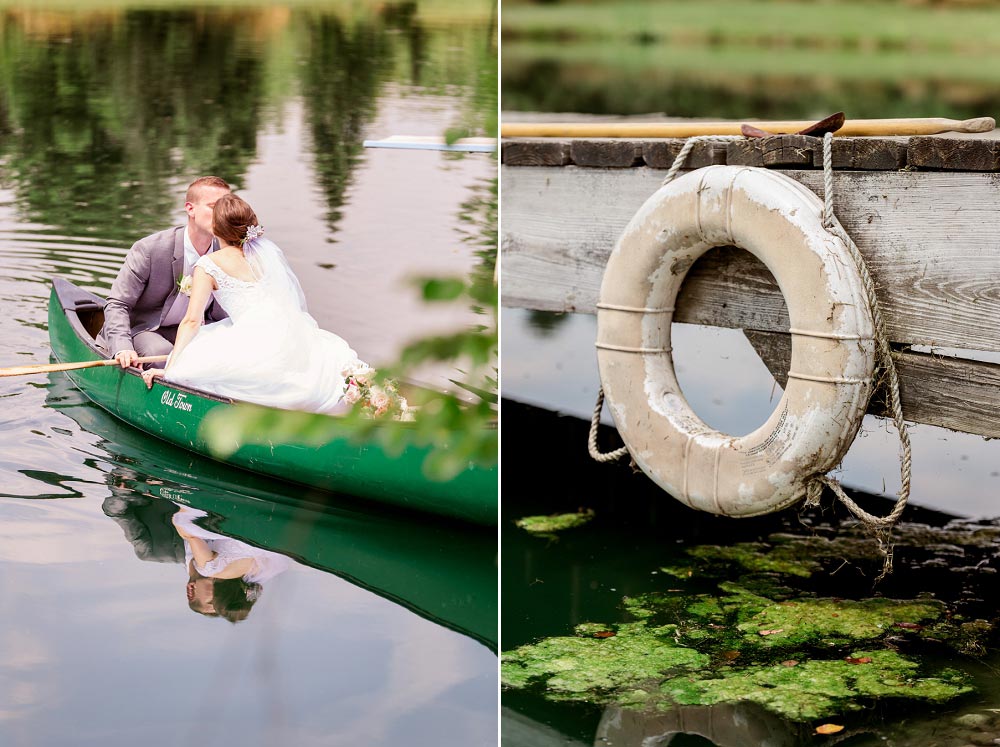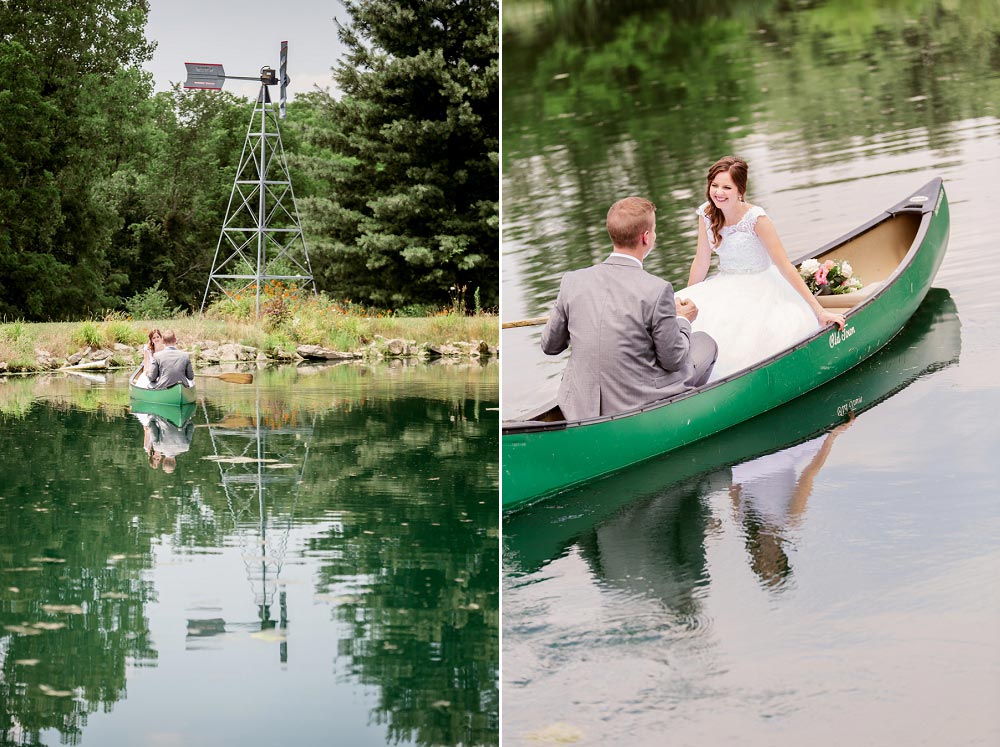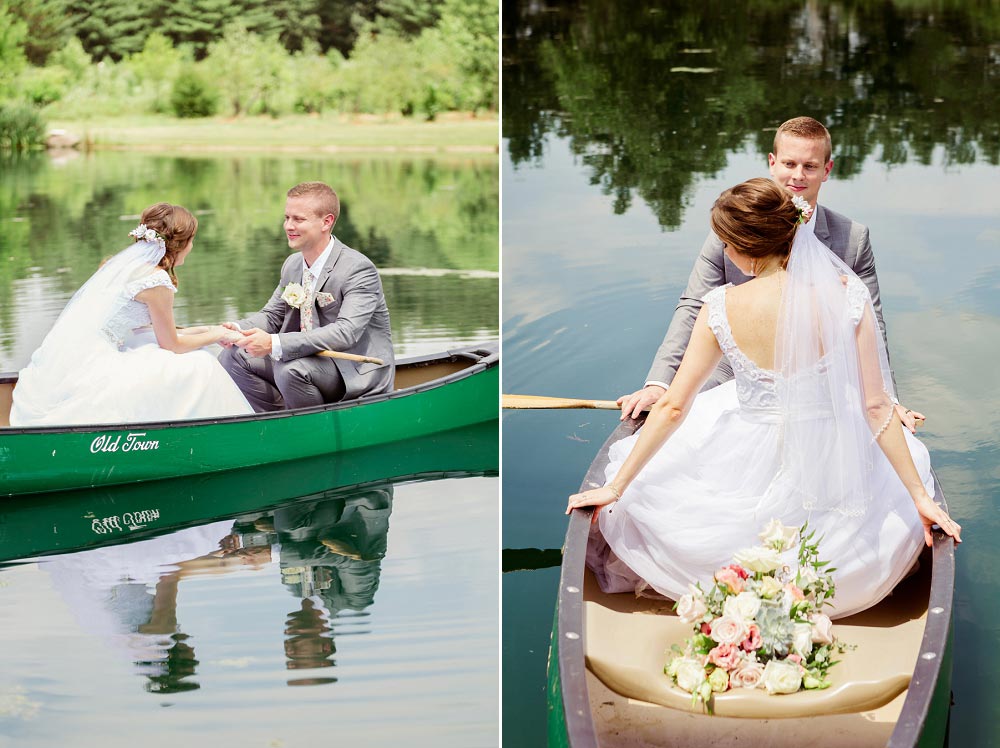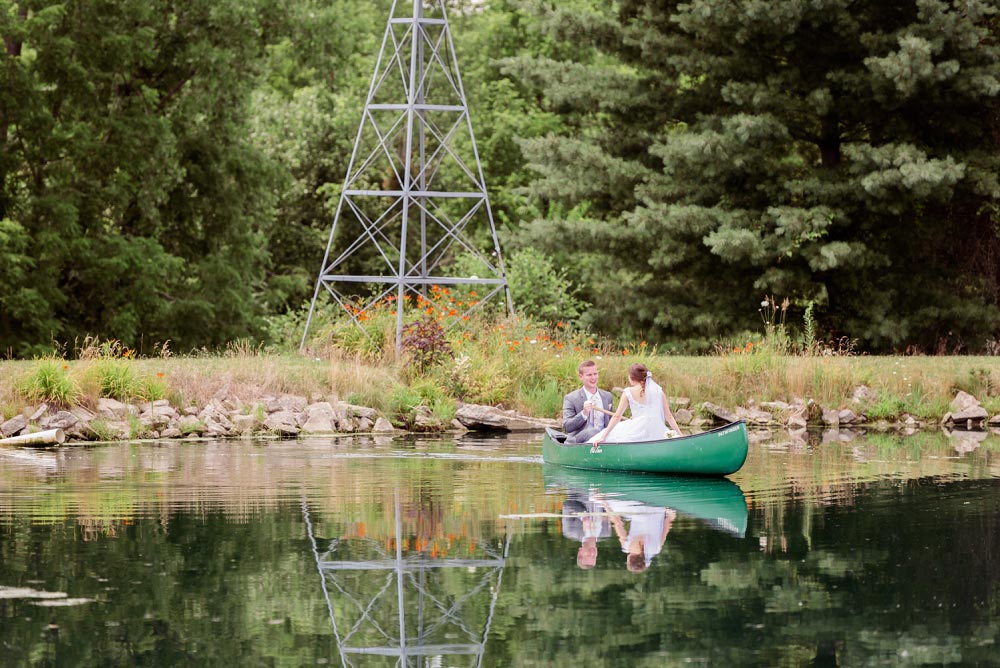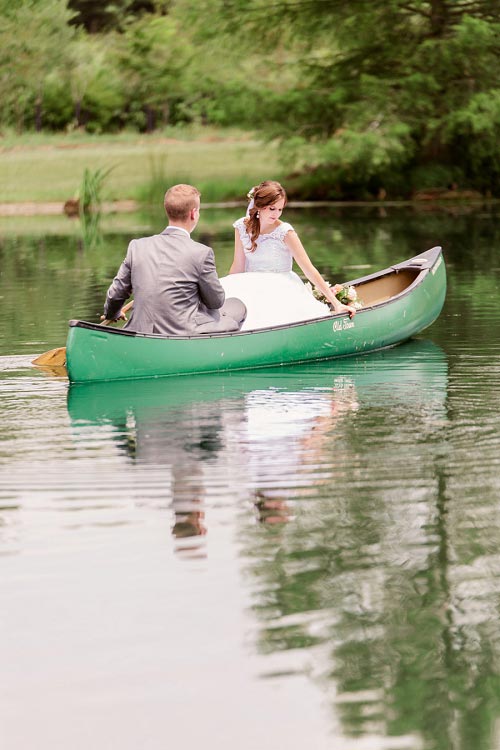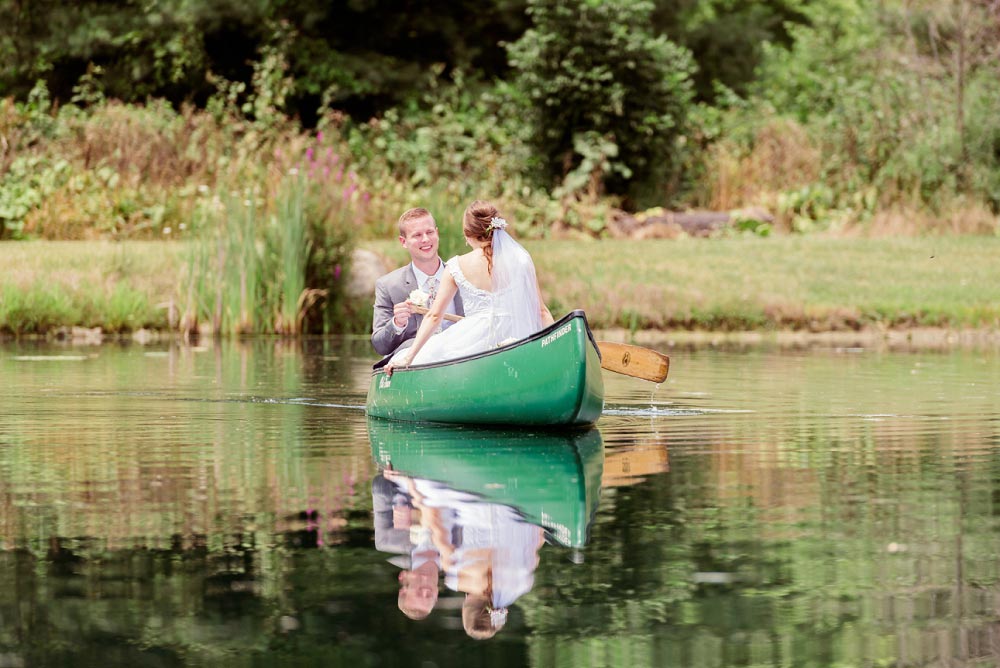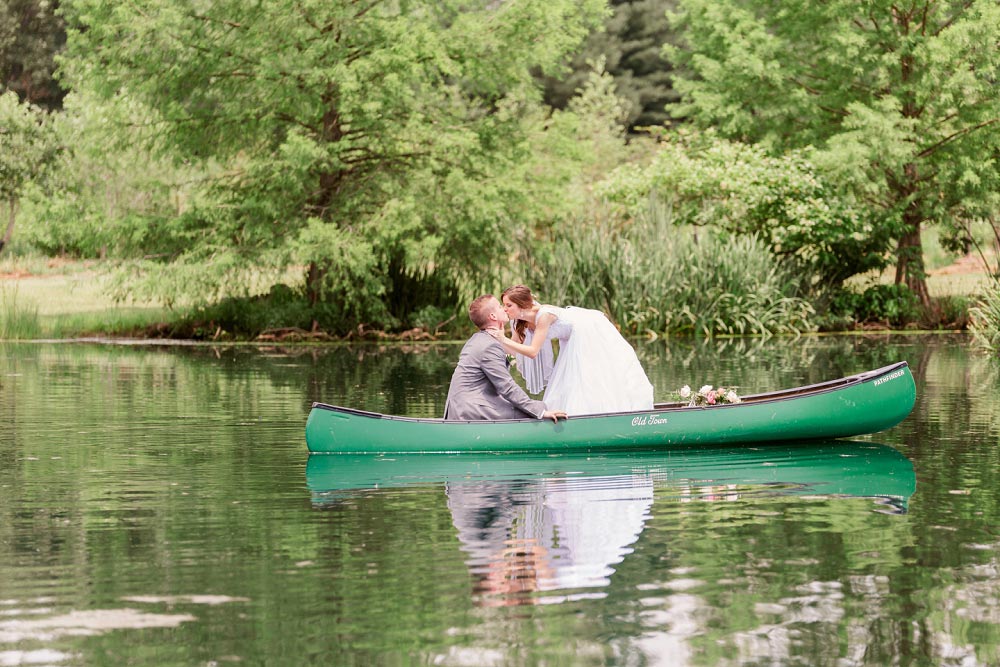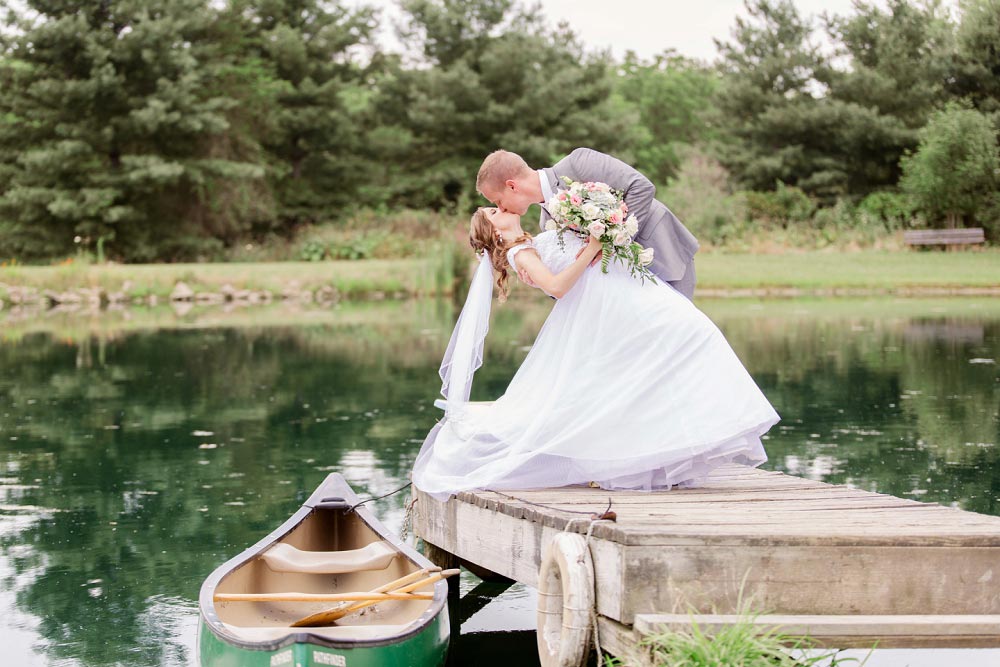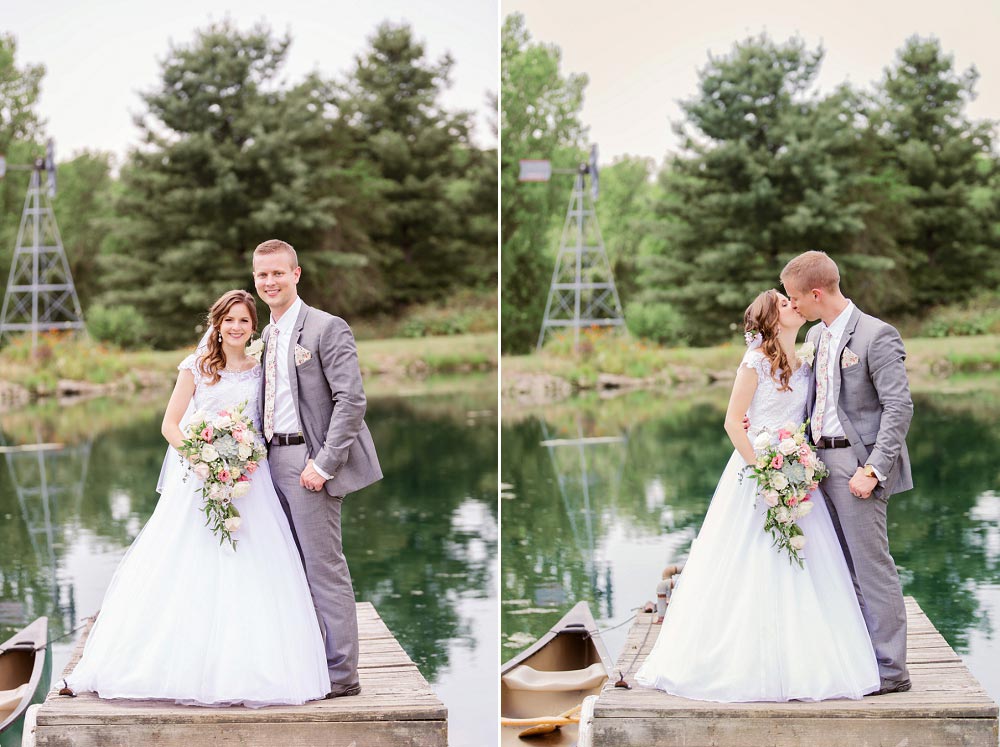 The reception took place in the farm barn. I know for a fact, Megan worked HARD to make it look like an elegant venue…and she did it! There were so, SO many details all around!! Everywhere you looked was something special!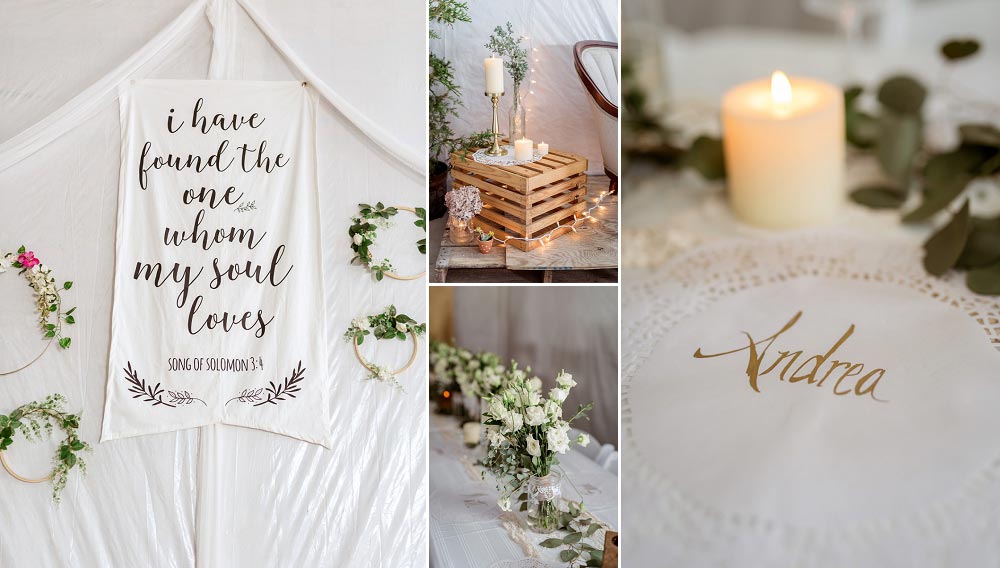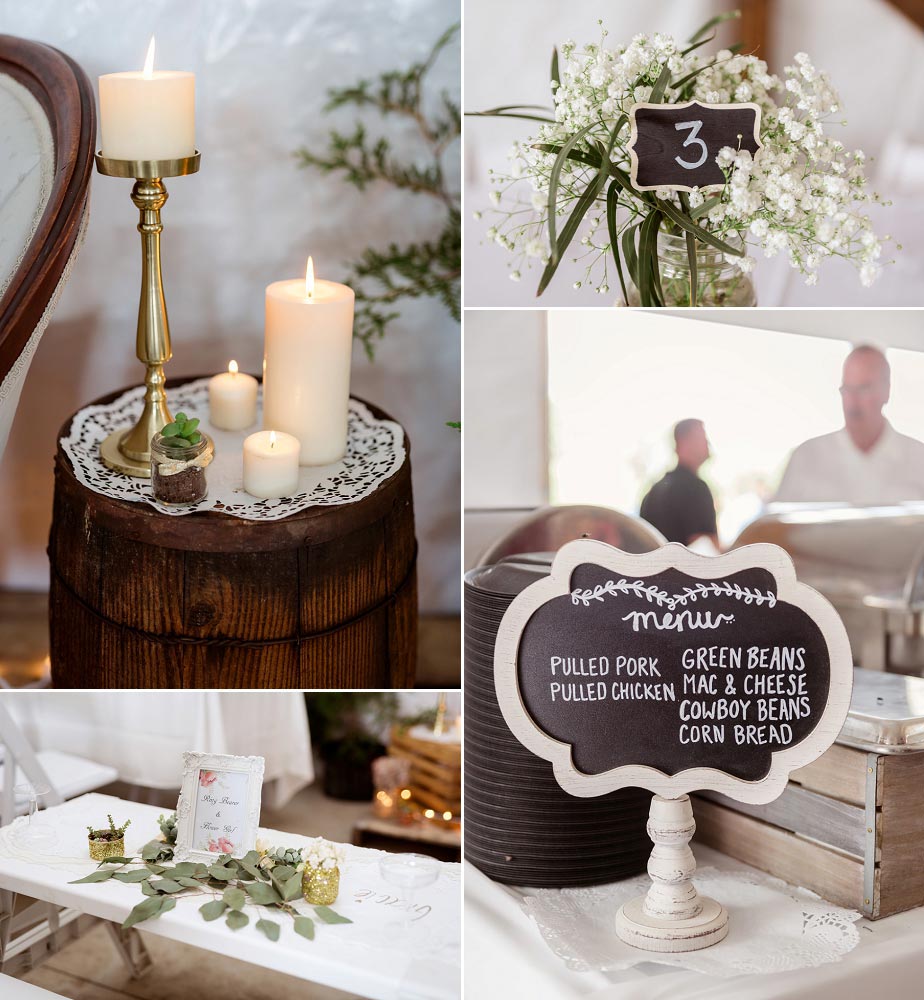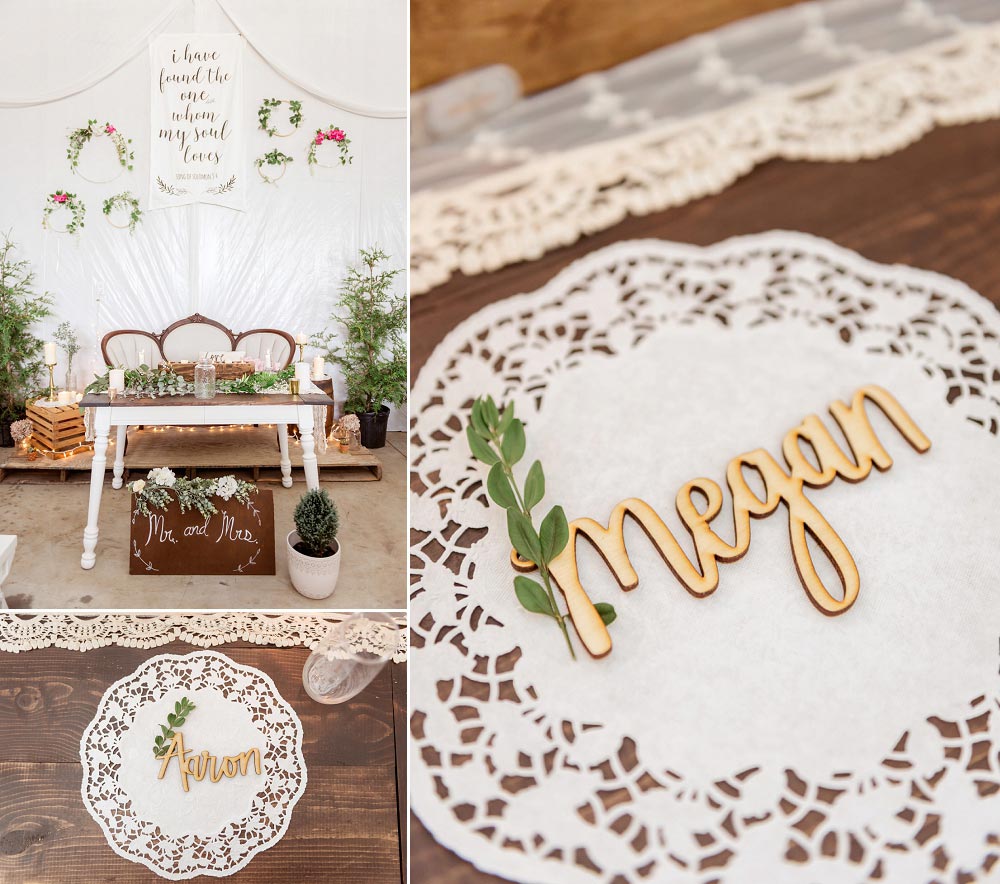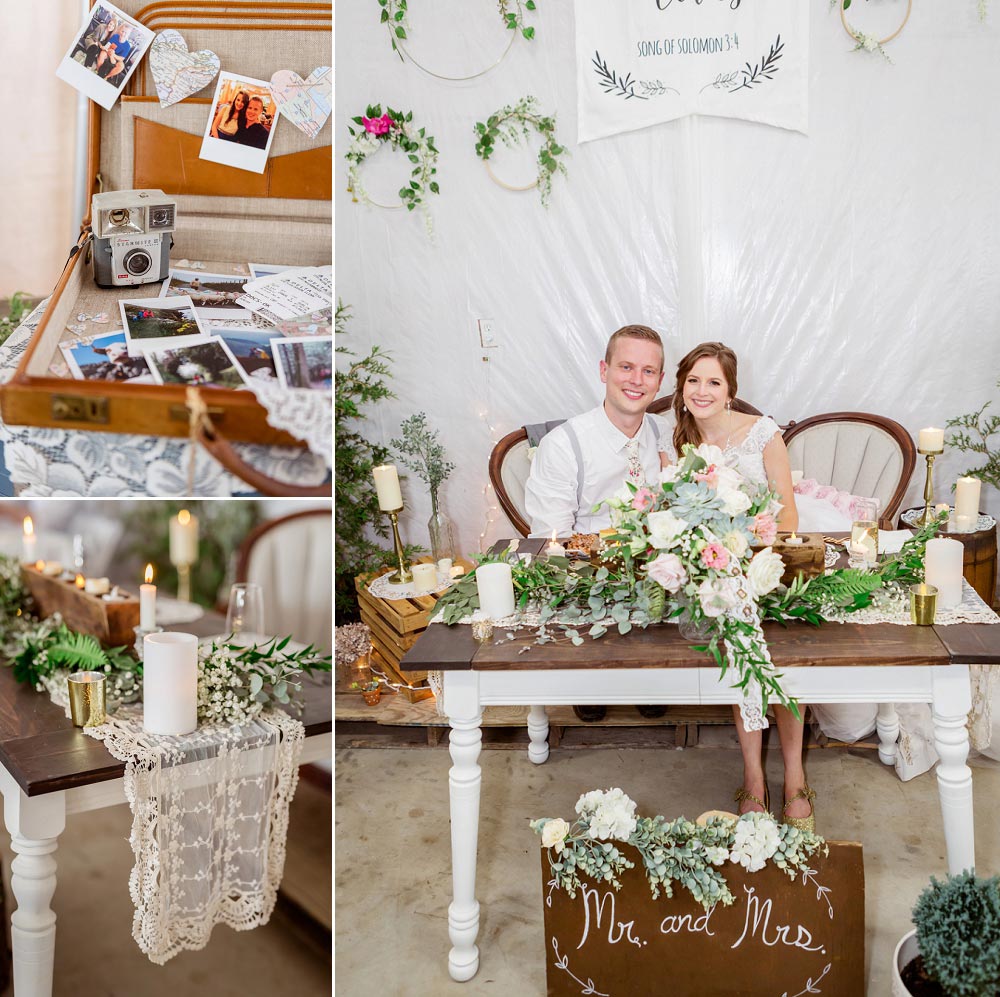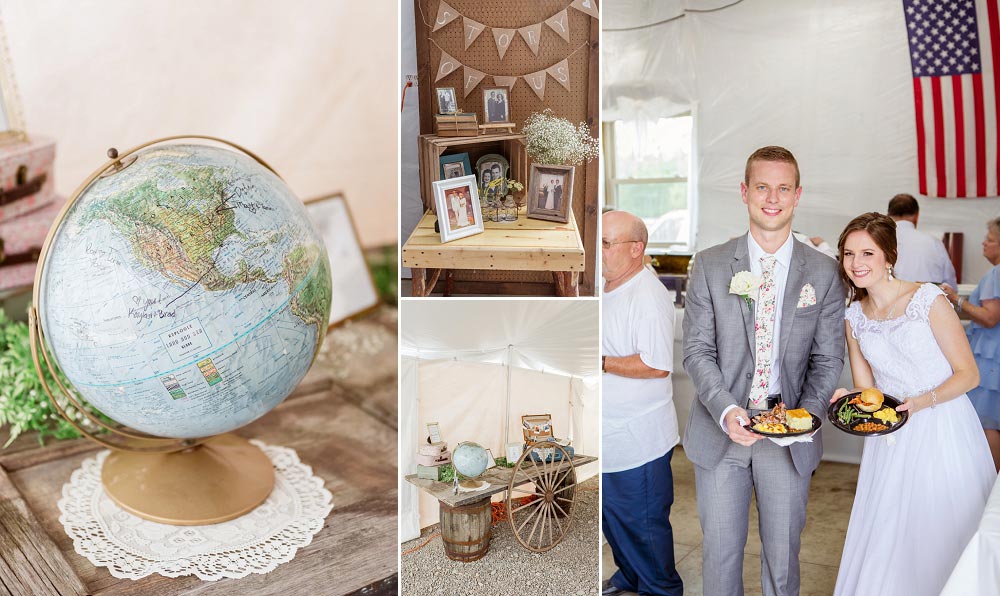 Everyone was invited to take a tree home to plant! Such a neat idea!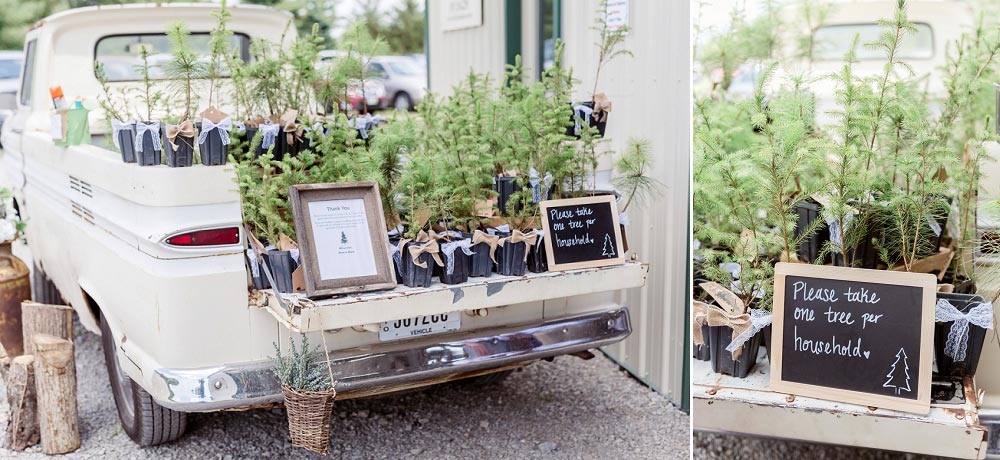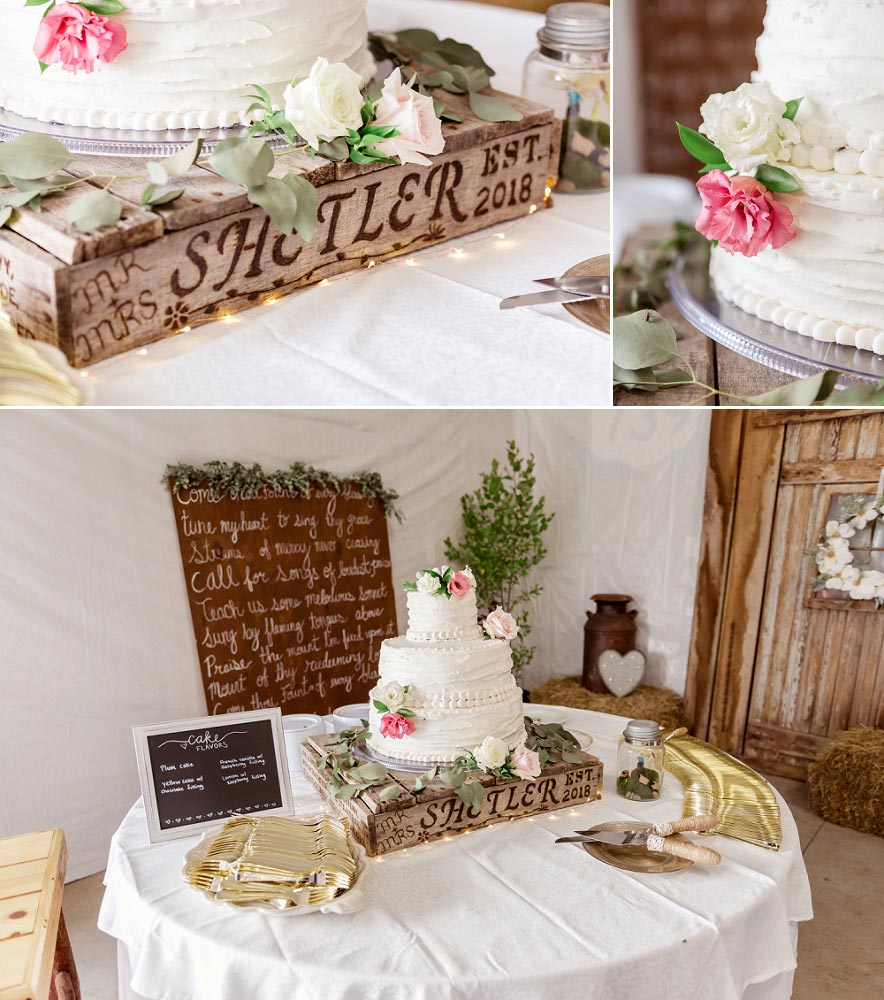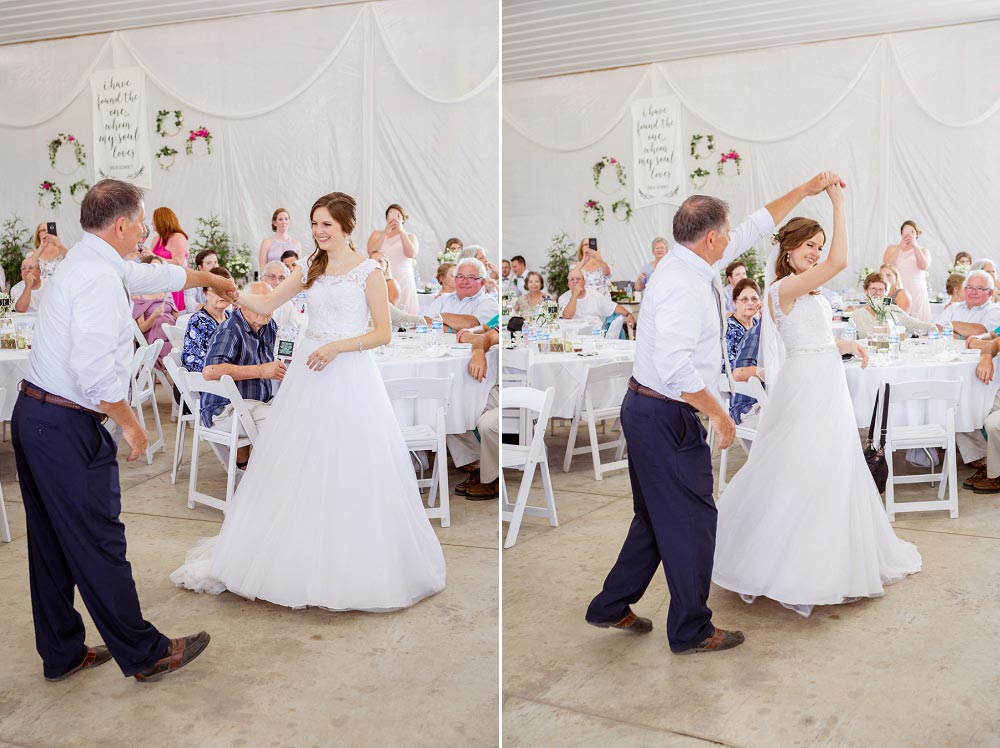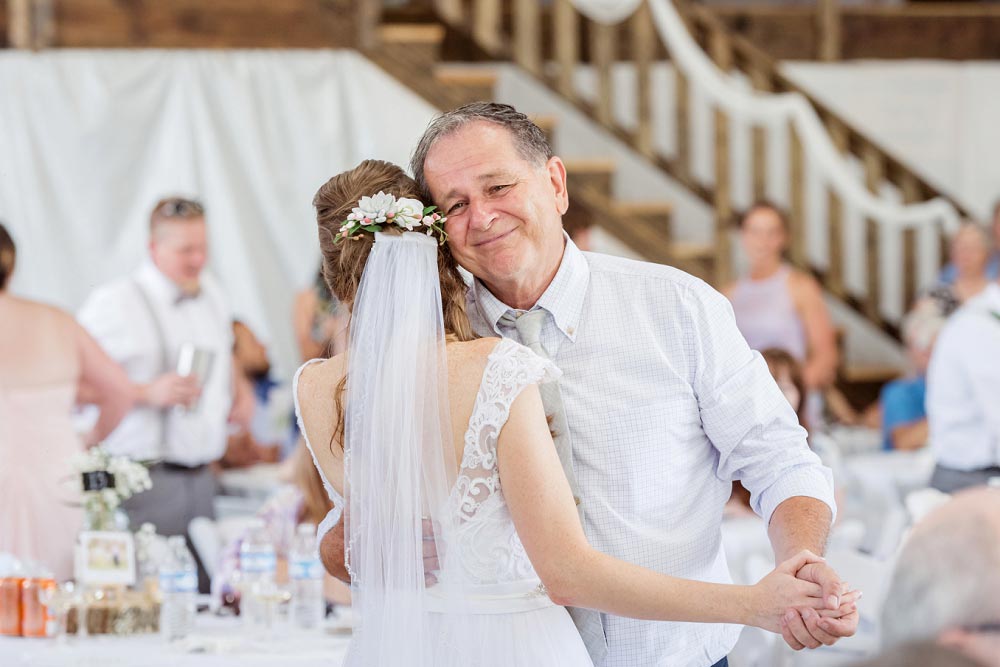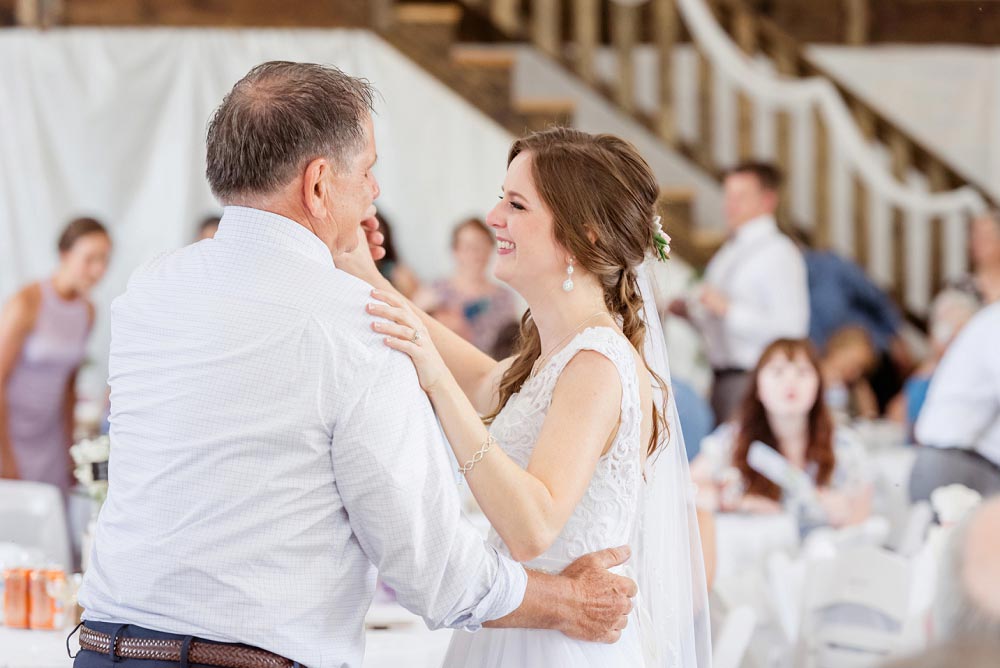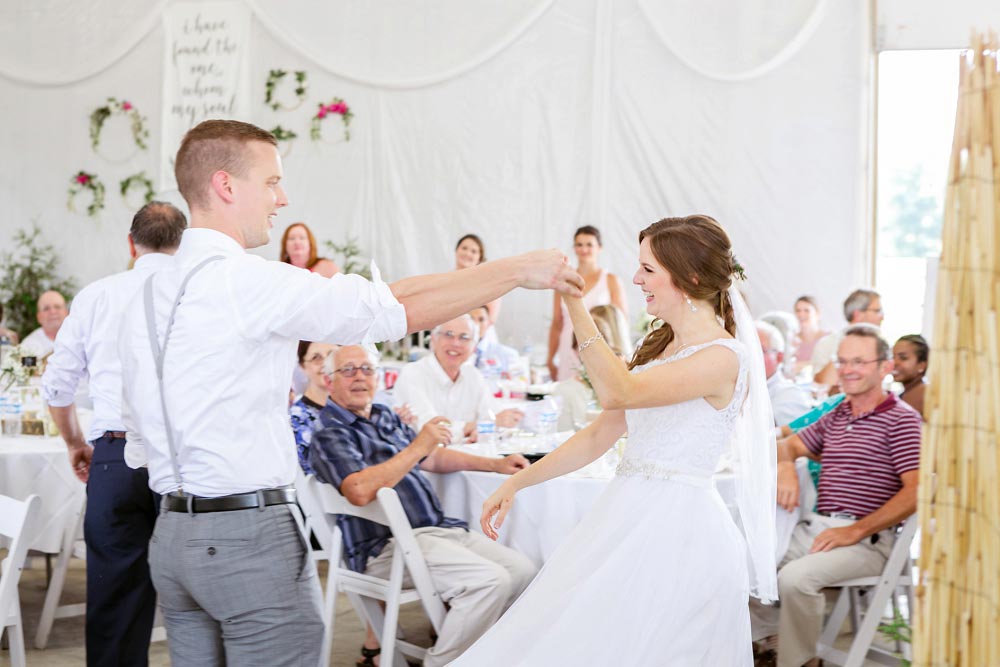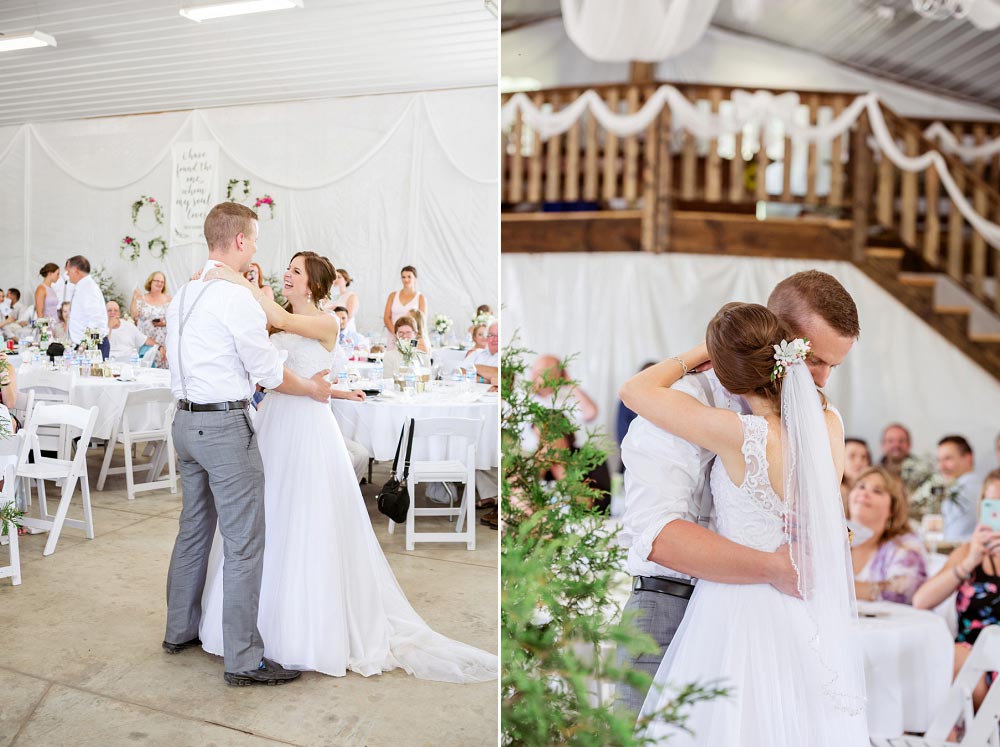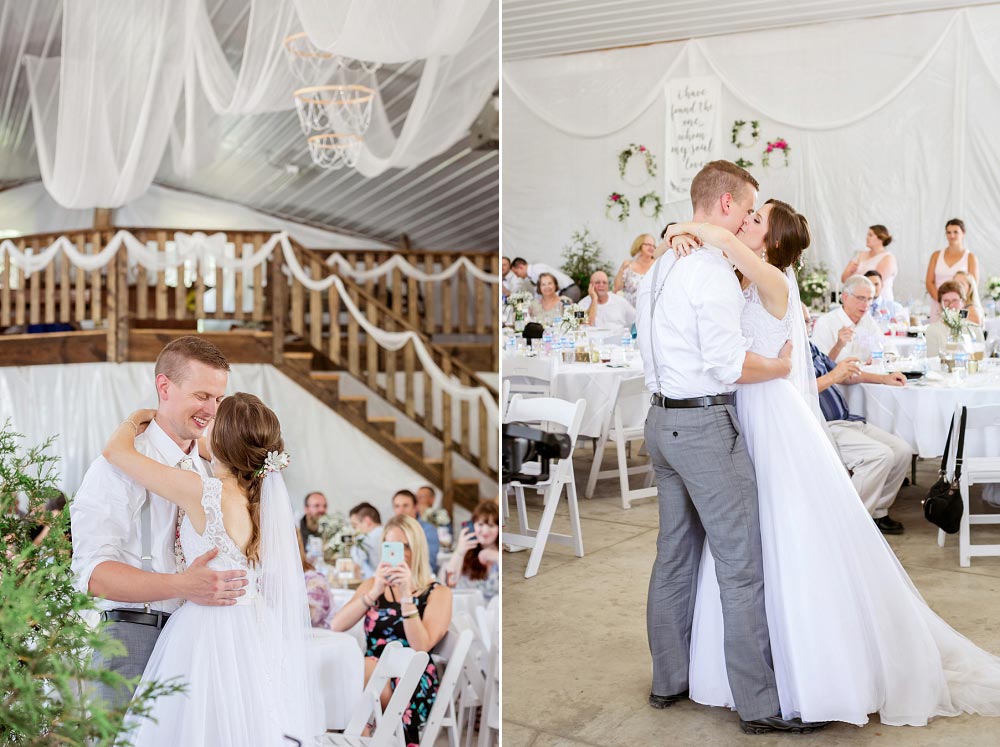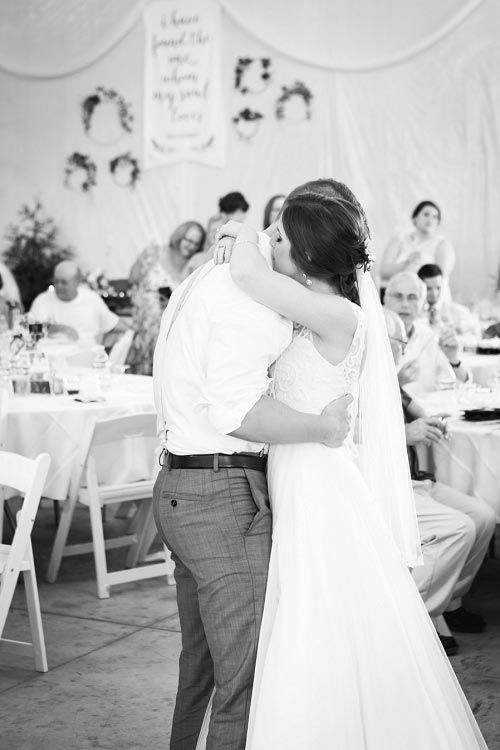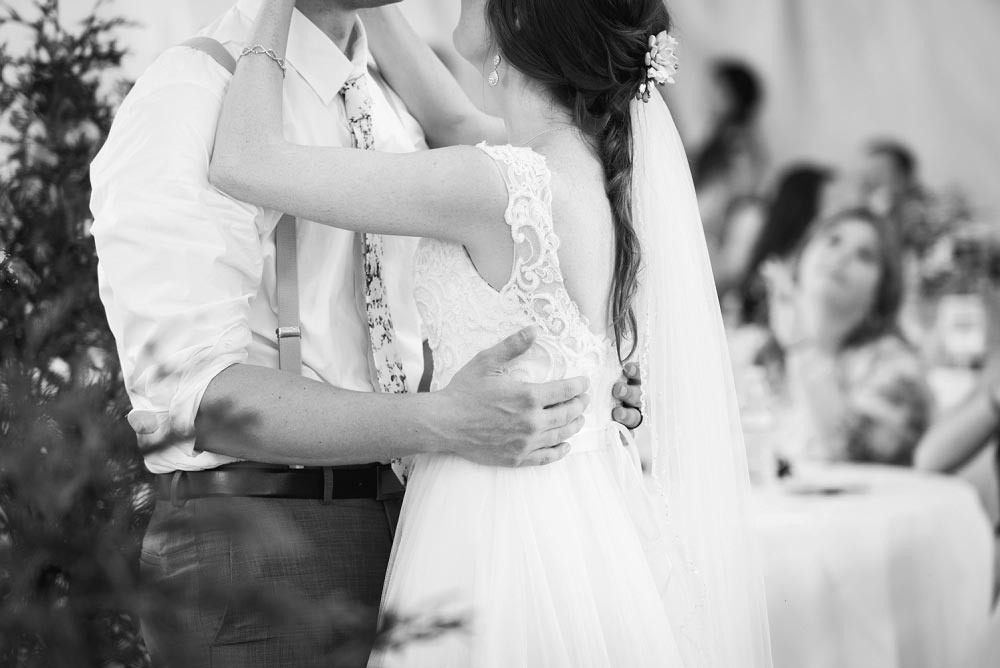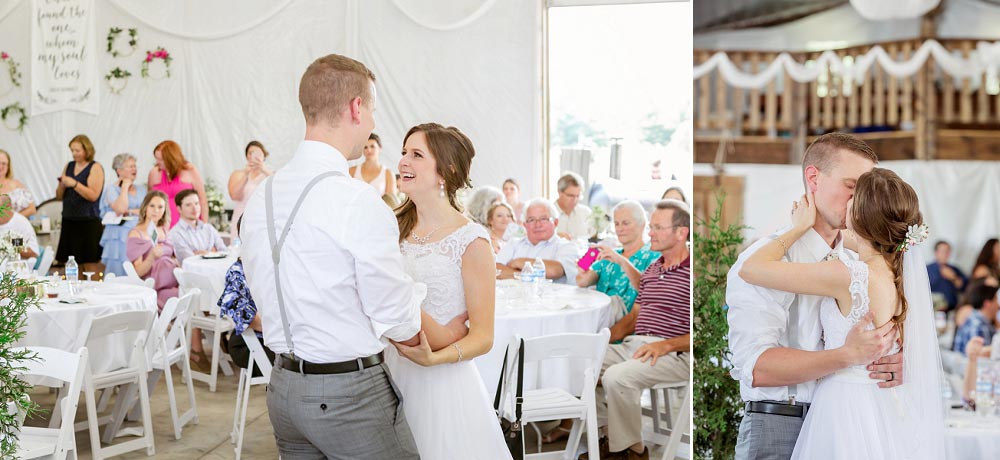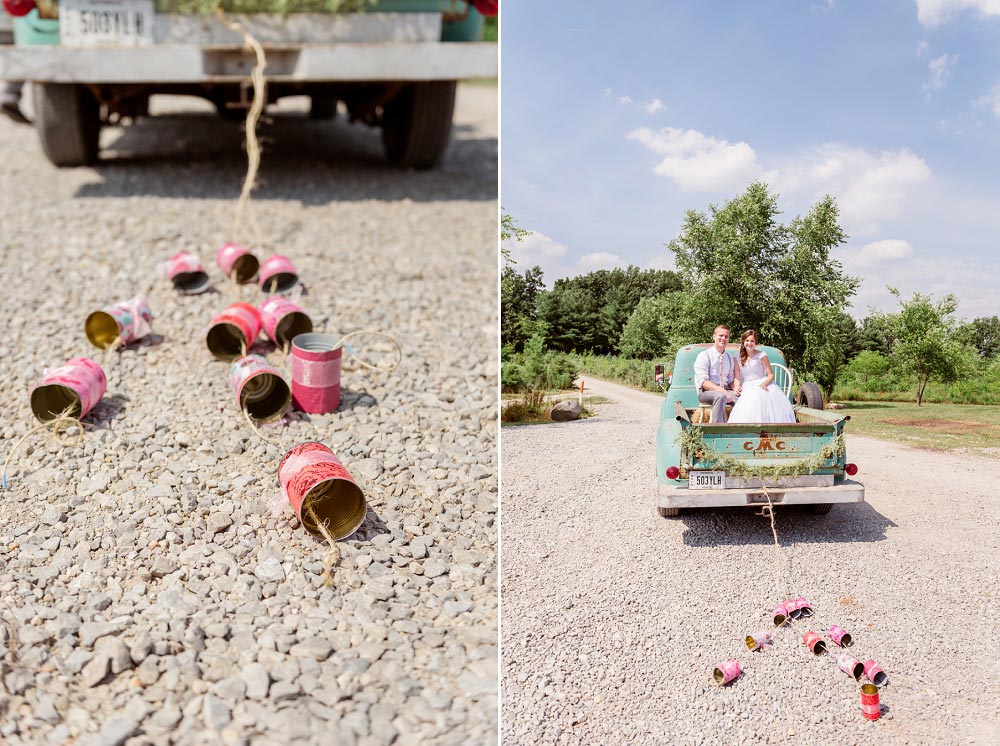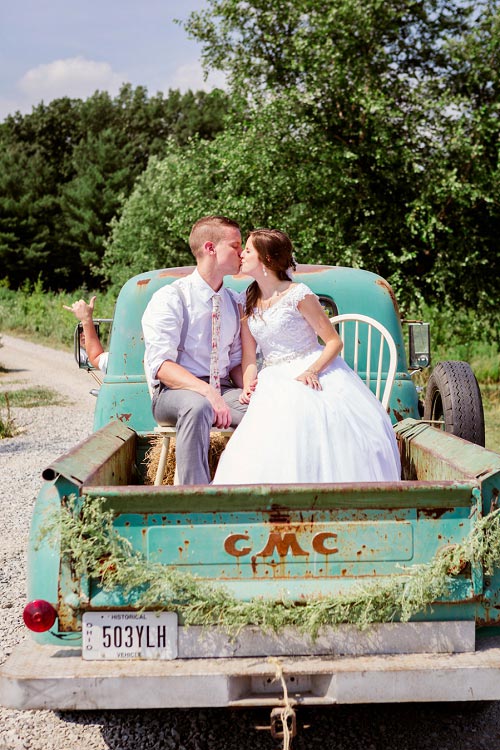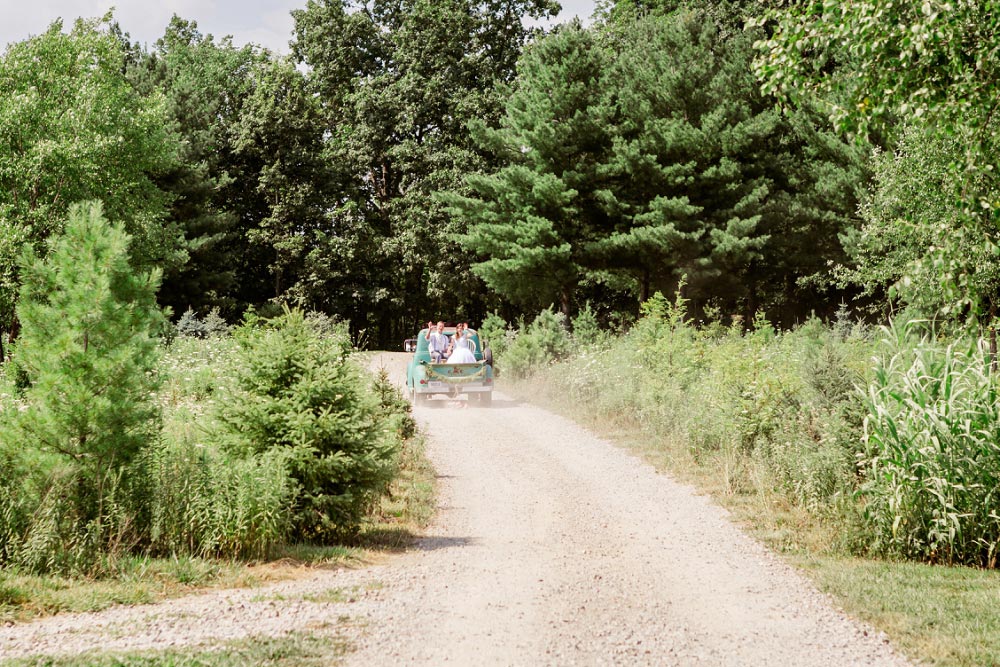 As they drove off down the lane, it only seems fitting to end with "Happily ever after!"
Special thanks to Deborah of DG Photography for second shooting for me, and to Emilee of Emily Hope Photography for assisting.
Florist: Spring Bouquet
Hair: Natalee Vance of Polished Hair & Nails
Makeup: Nikki Jackson Artistry
#happilyevershetler