Wedding: Peter Jon & Ashley
Peter Jon and Ashley's wedding was AMAZING!!! The weather was perfect, the couple was stunning, the details were beautiful…everything from start to finish was top notch! But all the details aside, what blessed me the most was seeing the hearts of Peter Jon and Ashley. You could tell the desire for their lives and marriage is to put God first. I'm sure the ceremony was a sweet aroma to God as they worshiped. And then at the reception Peter Jon and Ashley ate last after greeting their guests…they liked the symbolism of having their guests go first. Their joy was so much fun to capture in photos. I believe you'll see their genuine spirits as you look through the pictures of their day…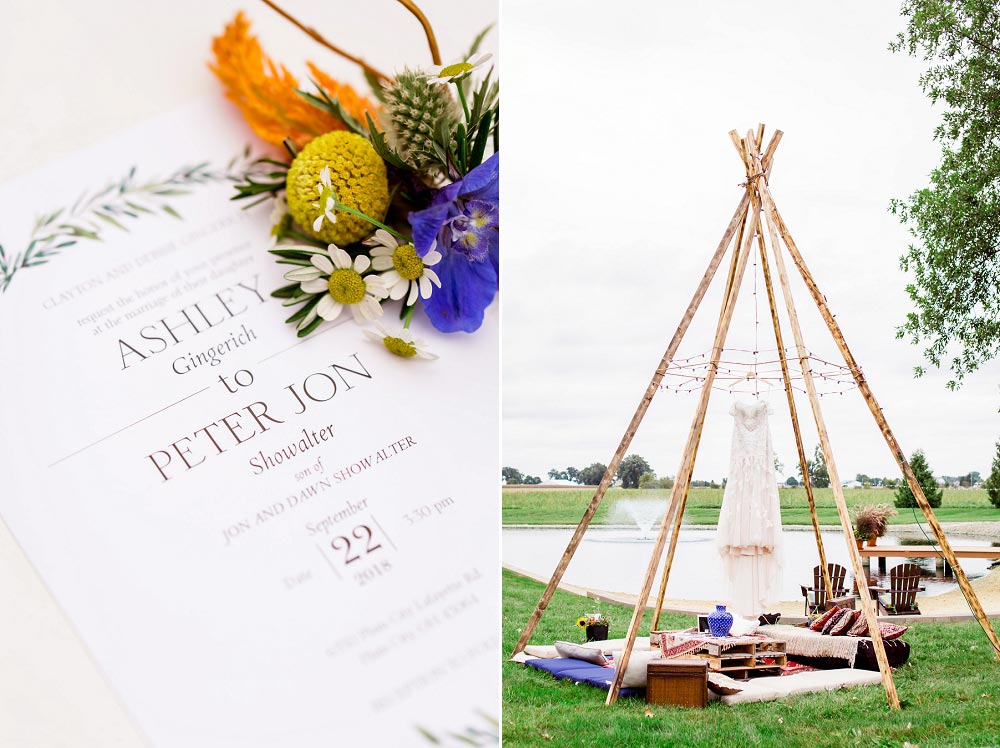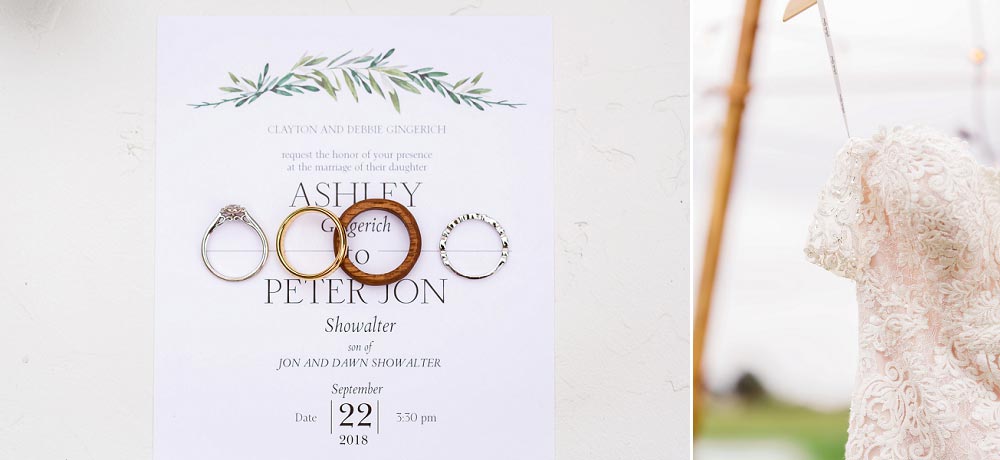 The day took place at Ashley's home. What a beautiful setting!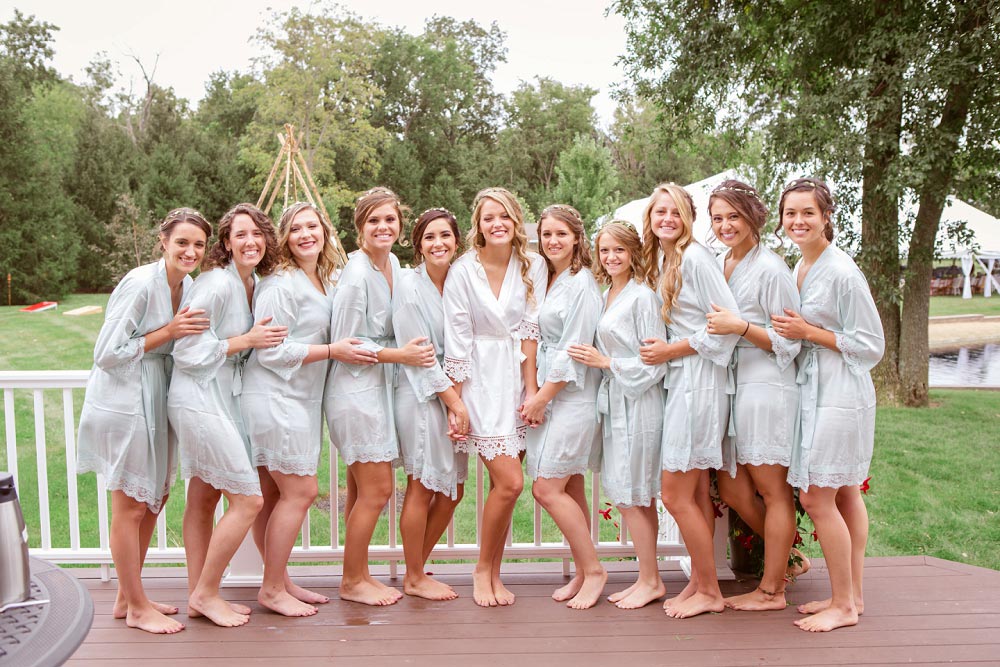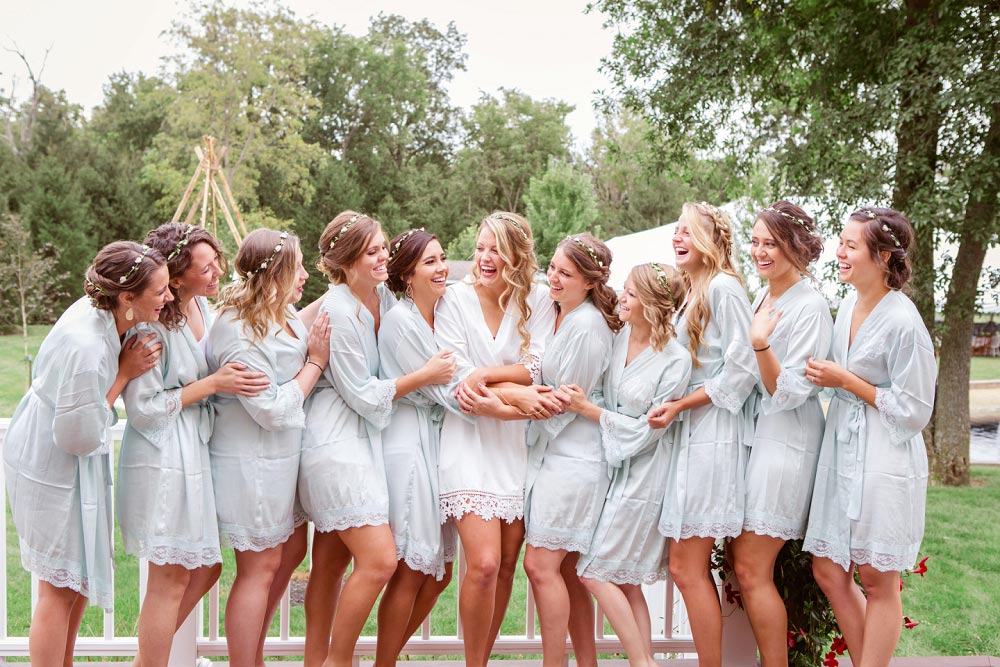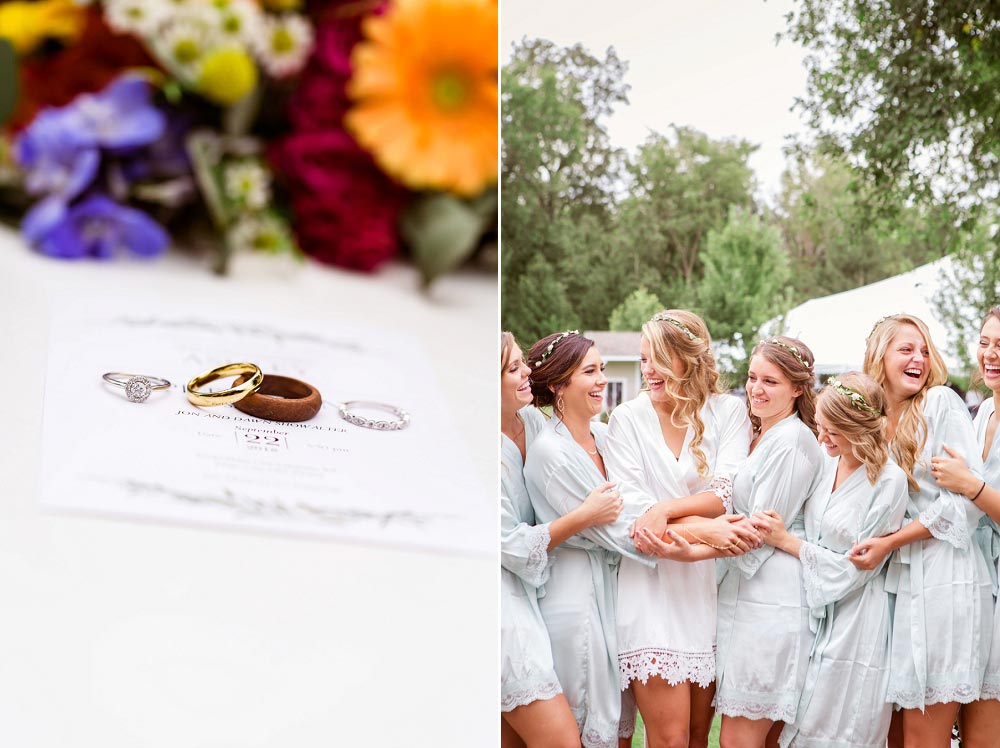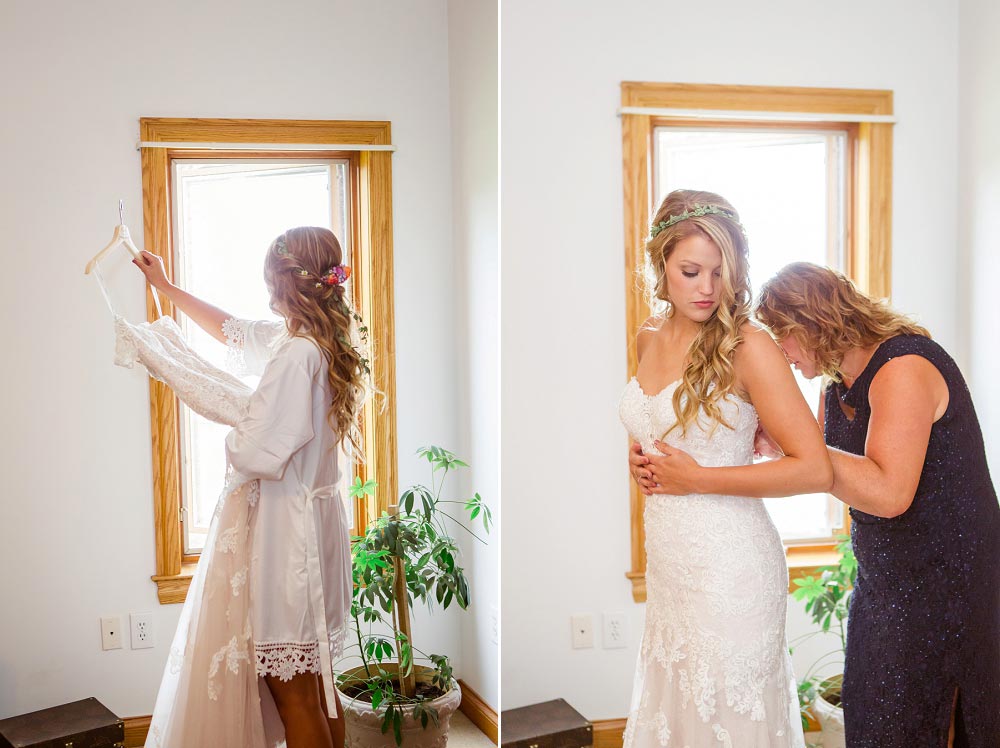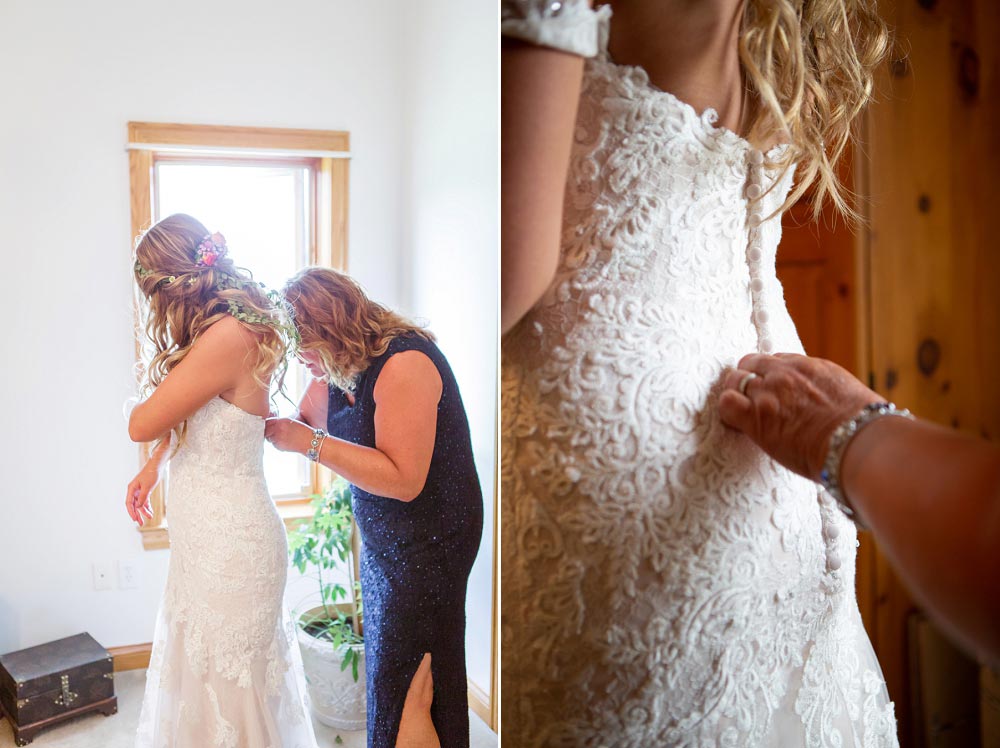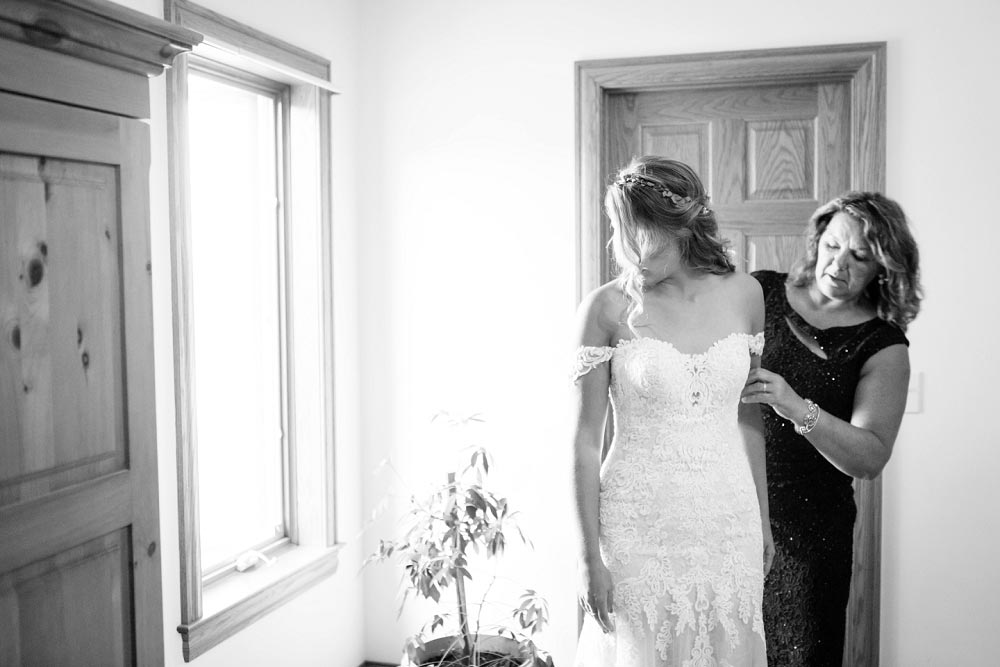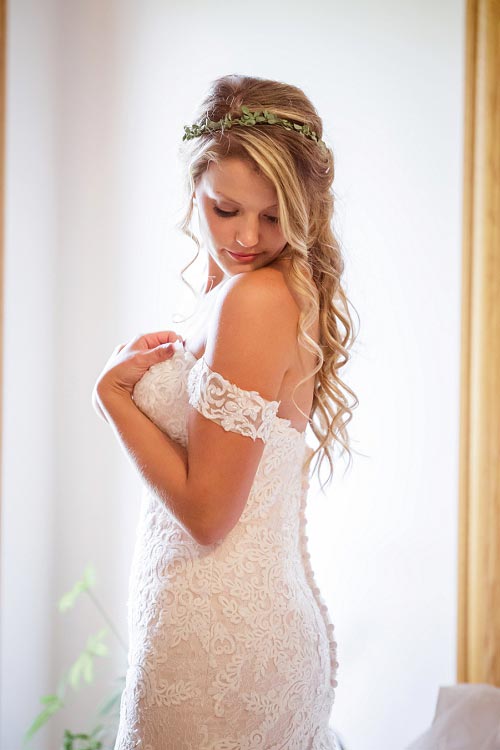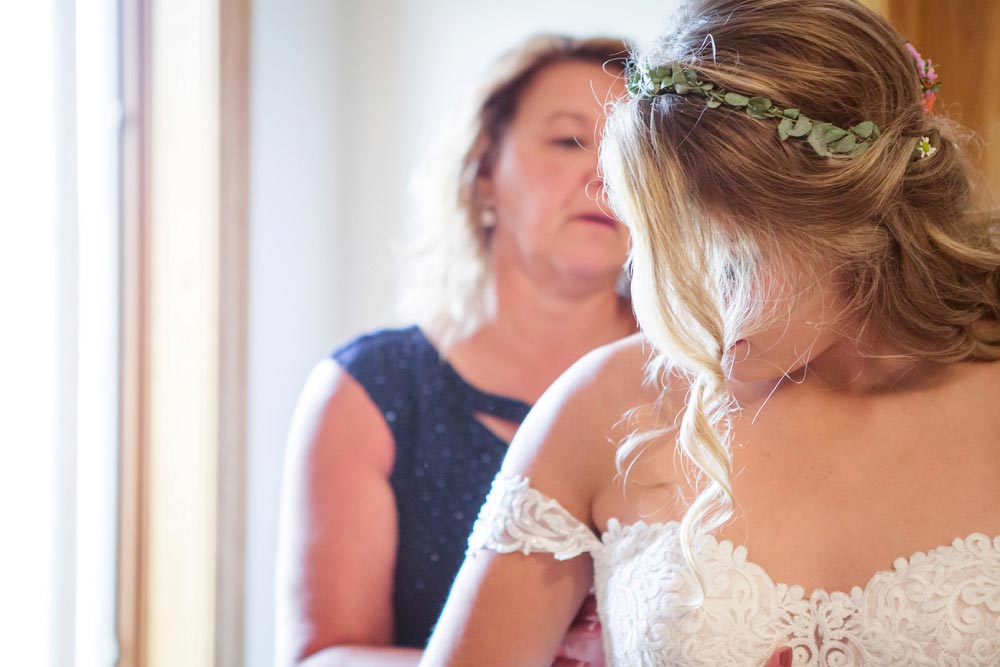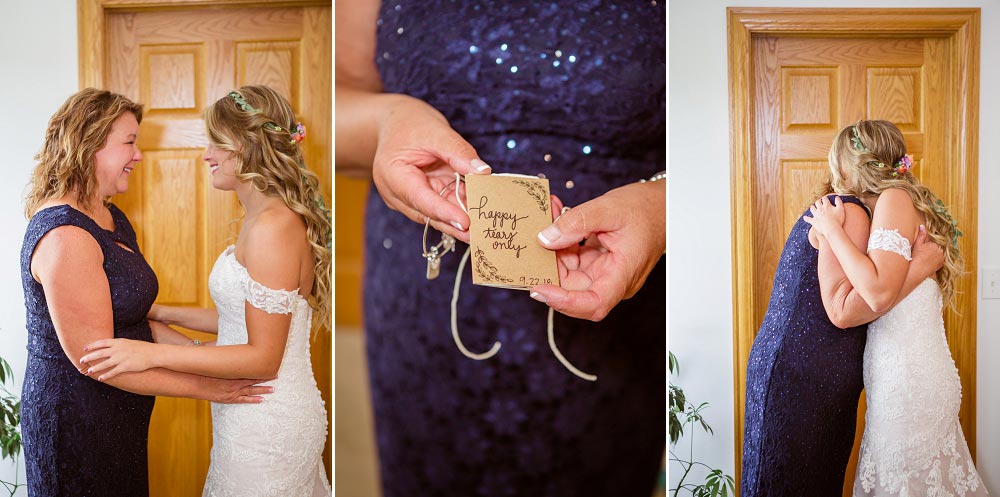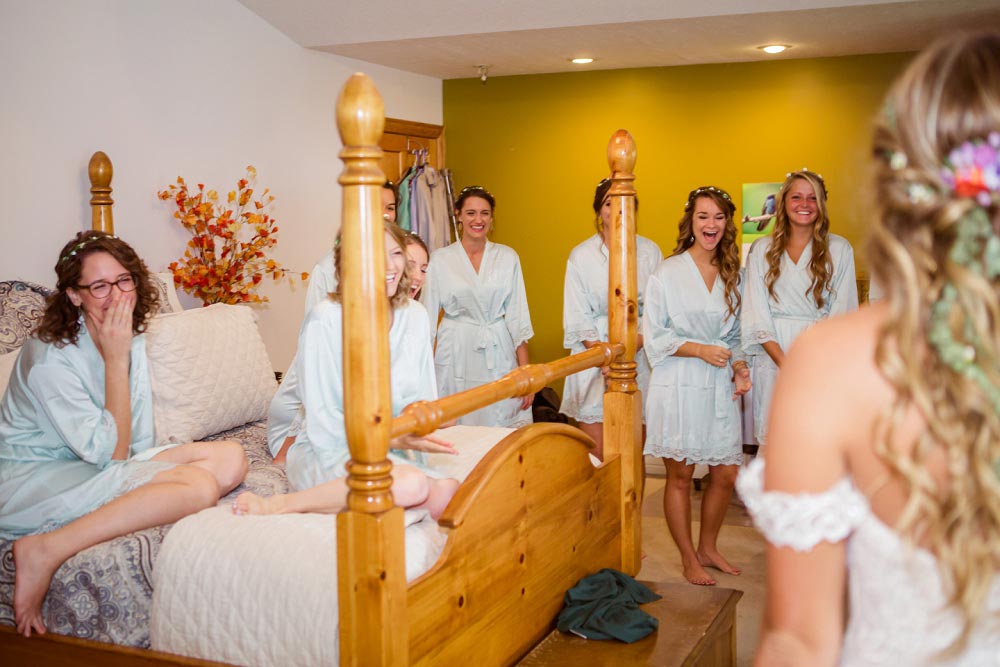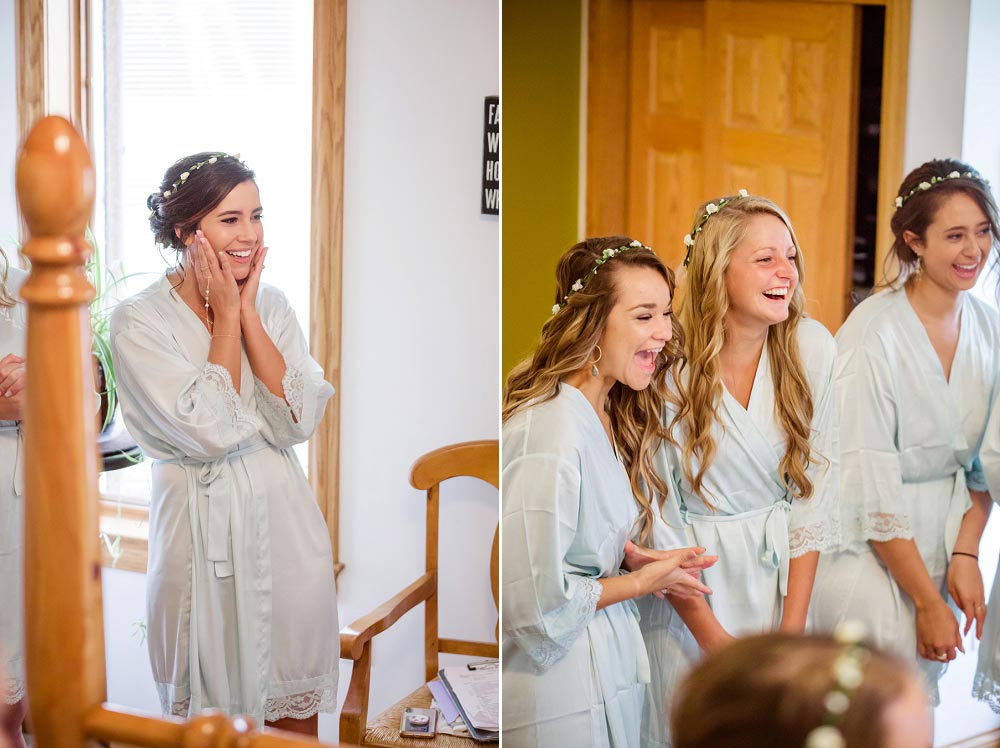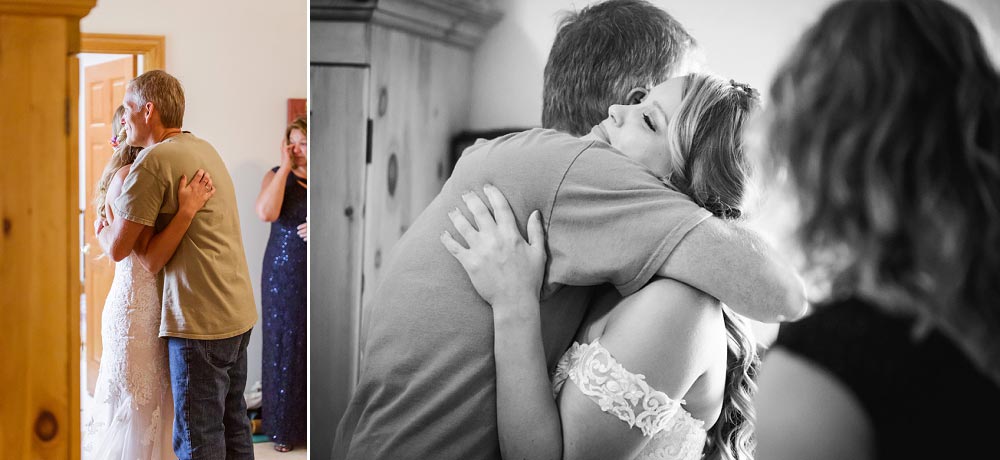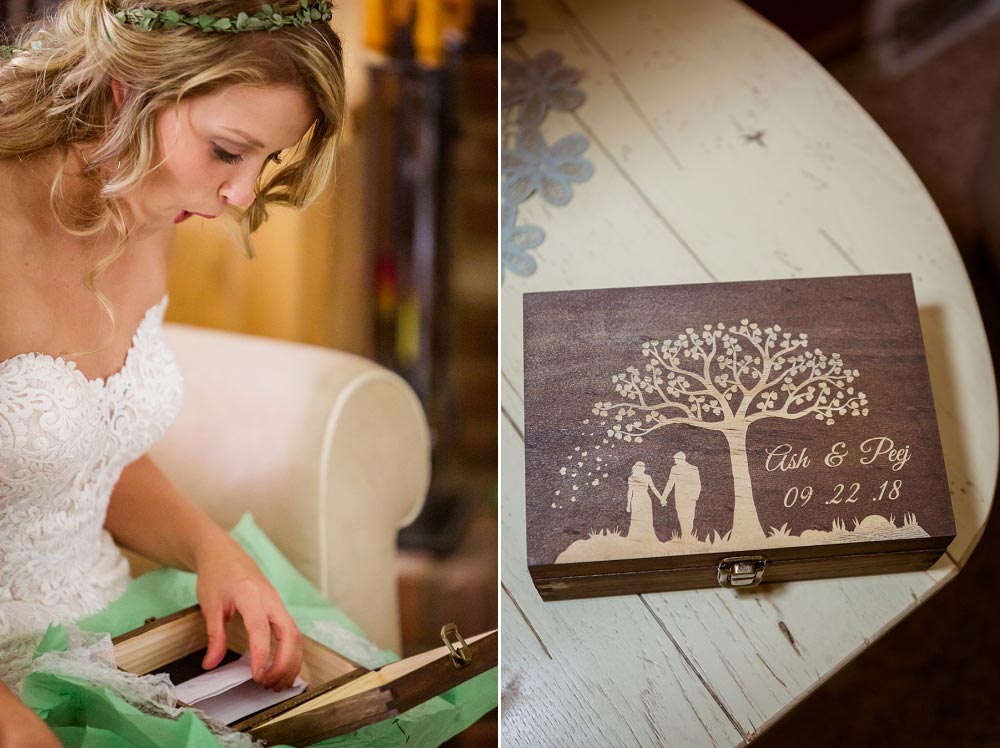 One of the gifts PJ gave Ashley was a magazine cover complete with details from their day and lives. For example, one of the features on the cover was, "Ash late to her own wedding…, 'So normal' says Peej."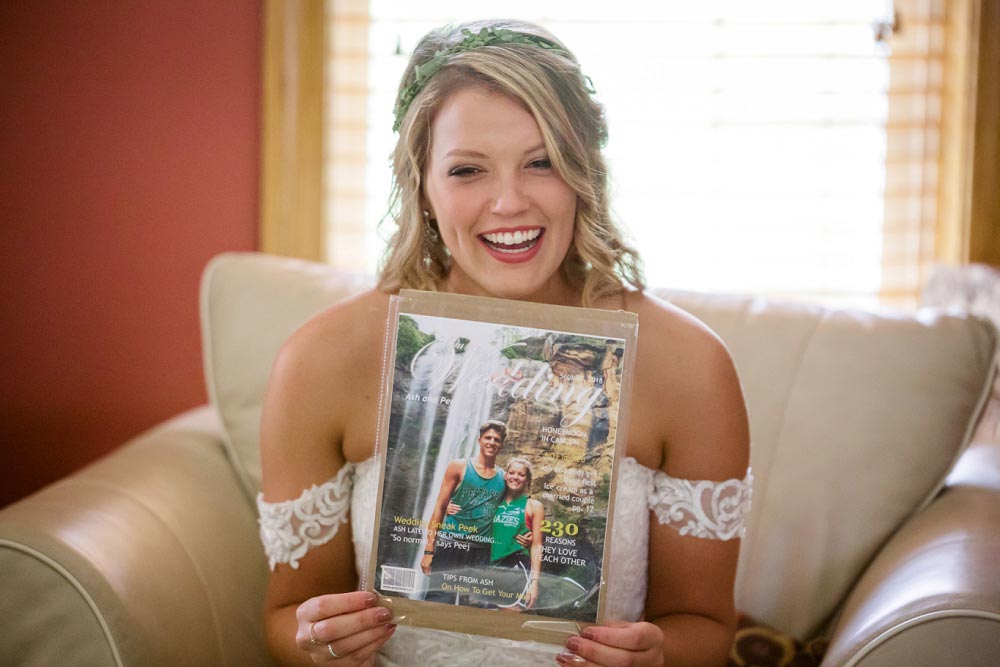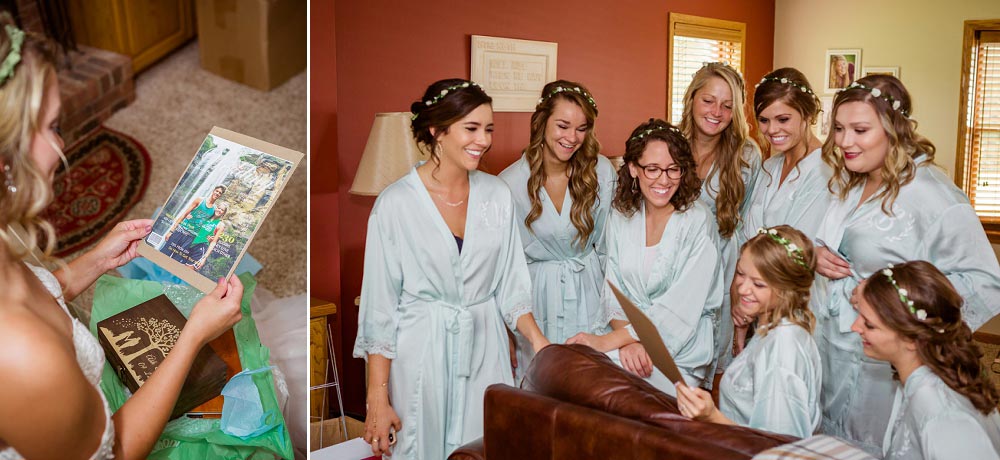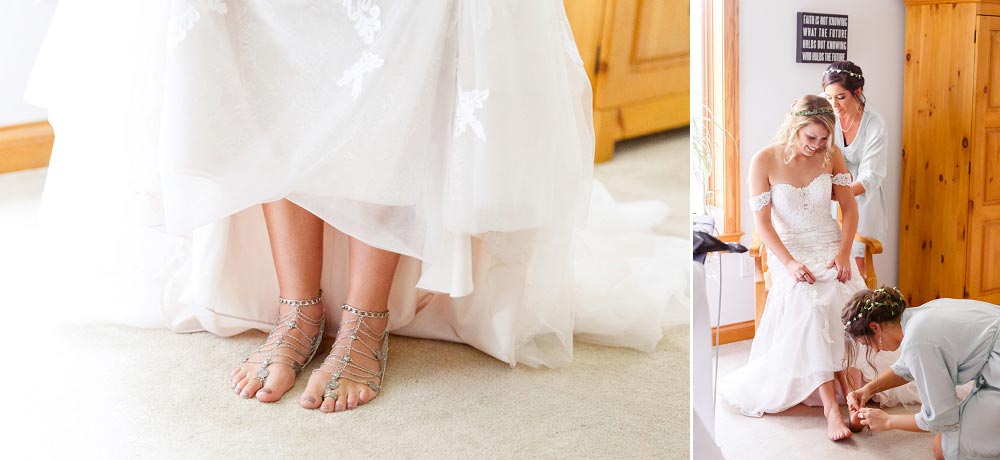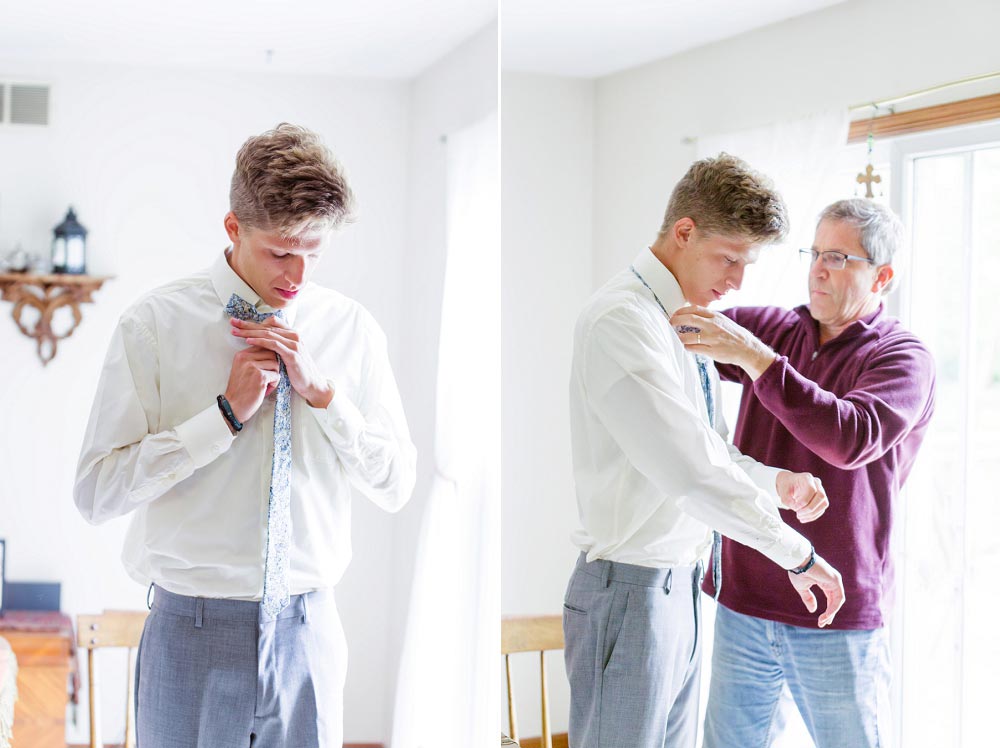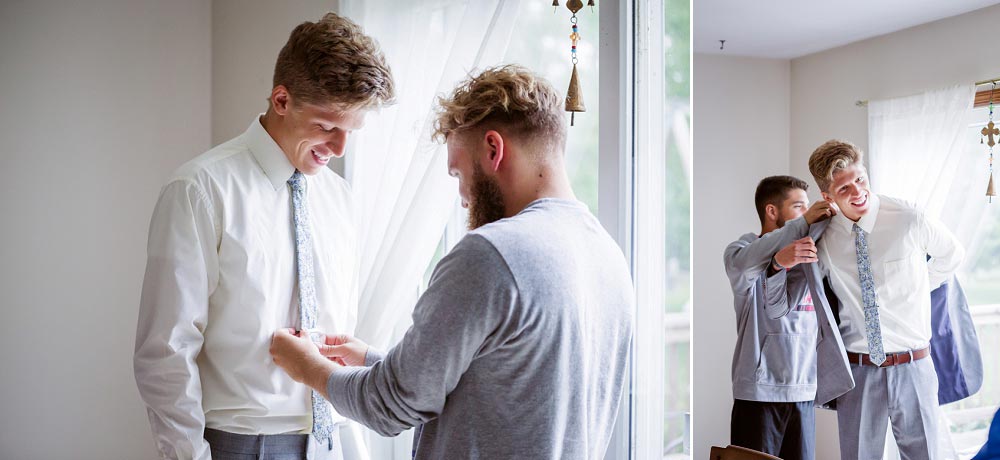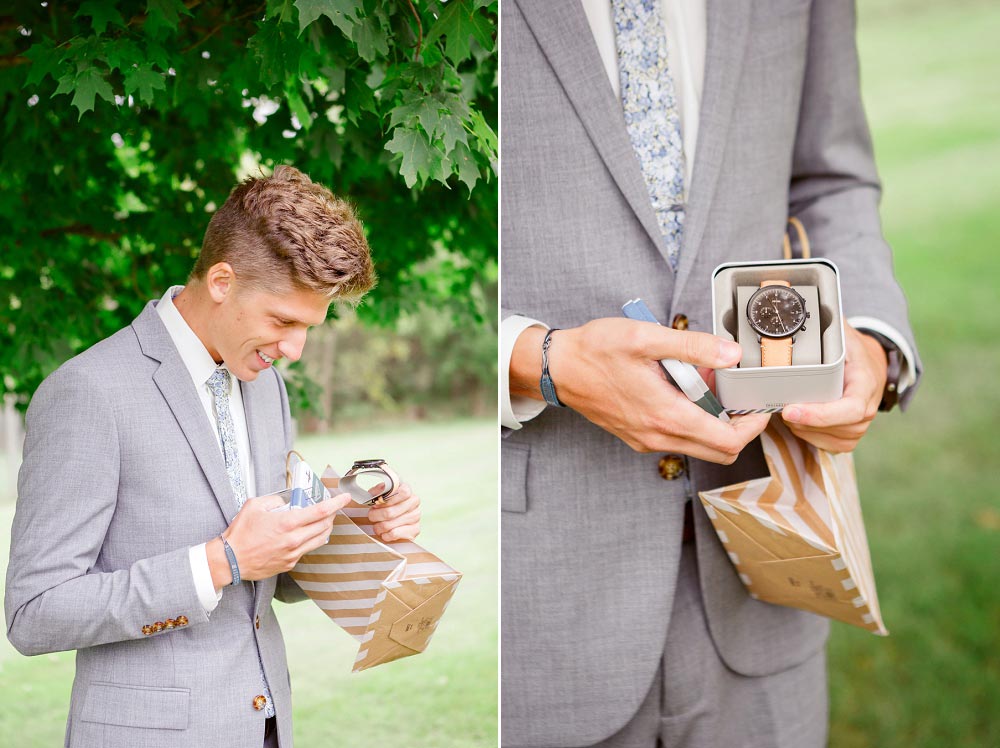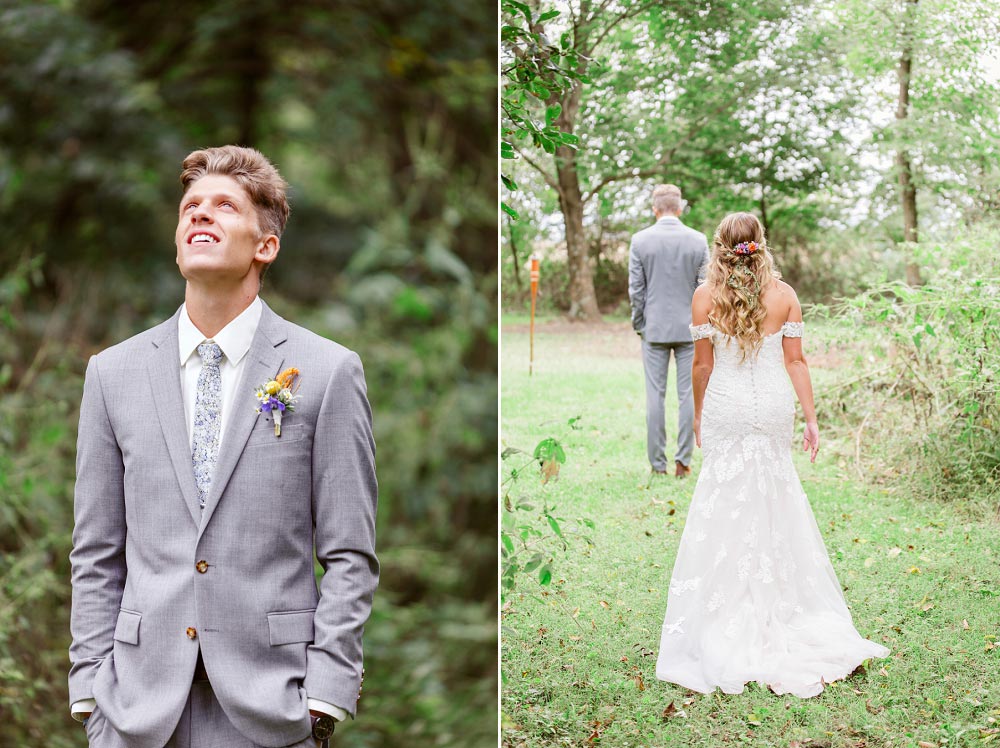 Time for their first look!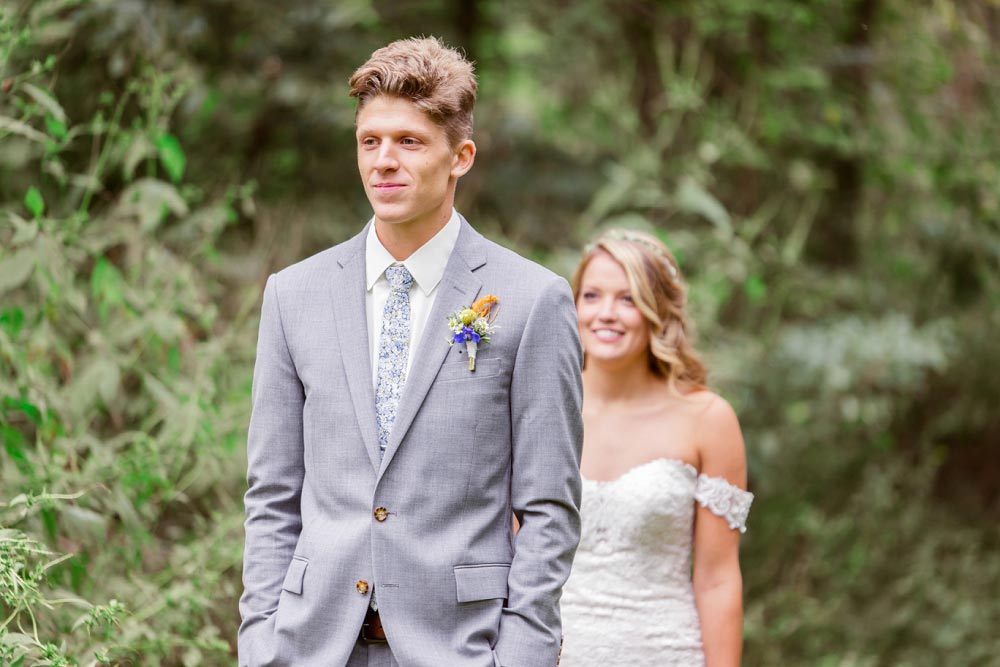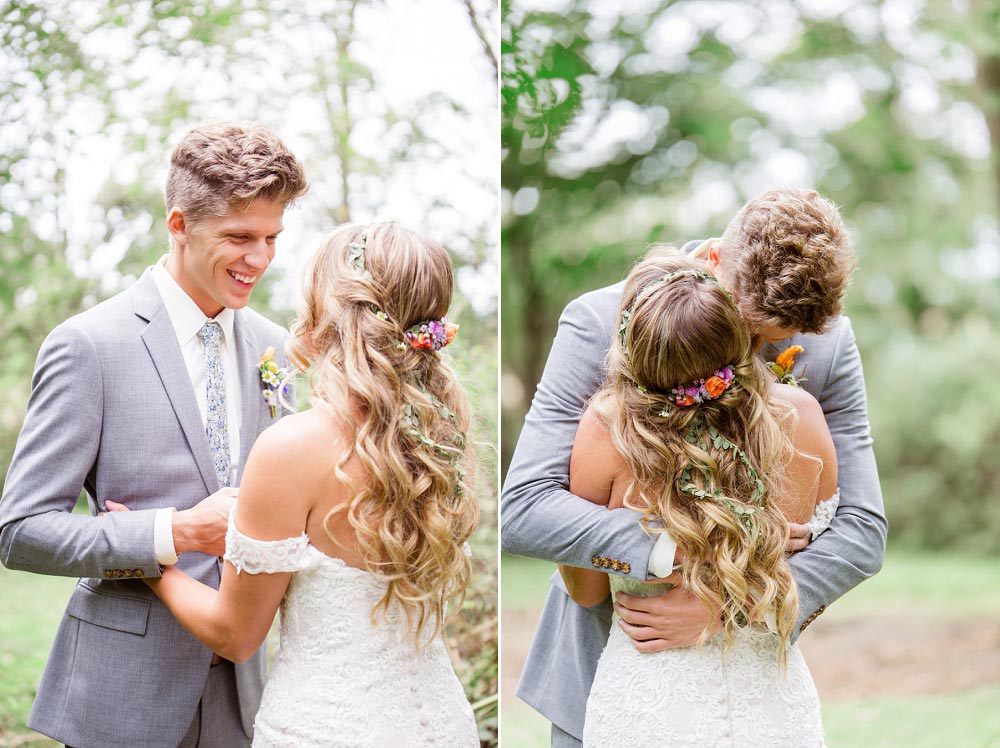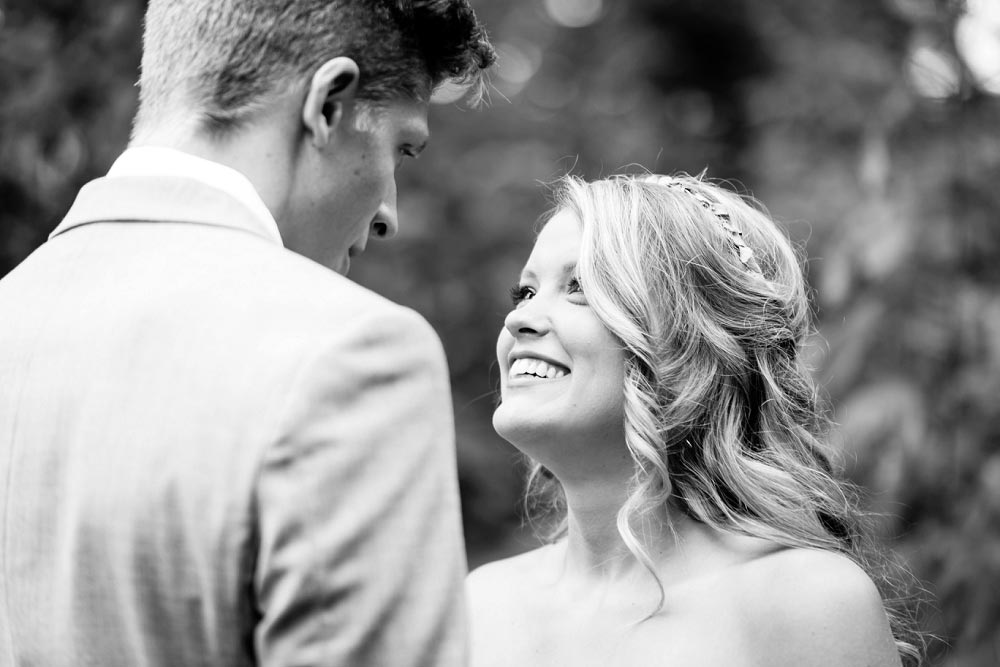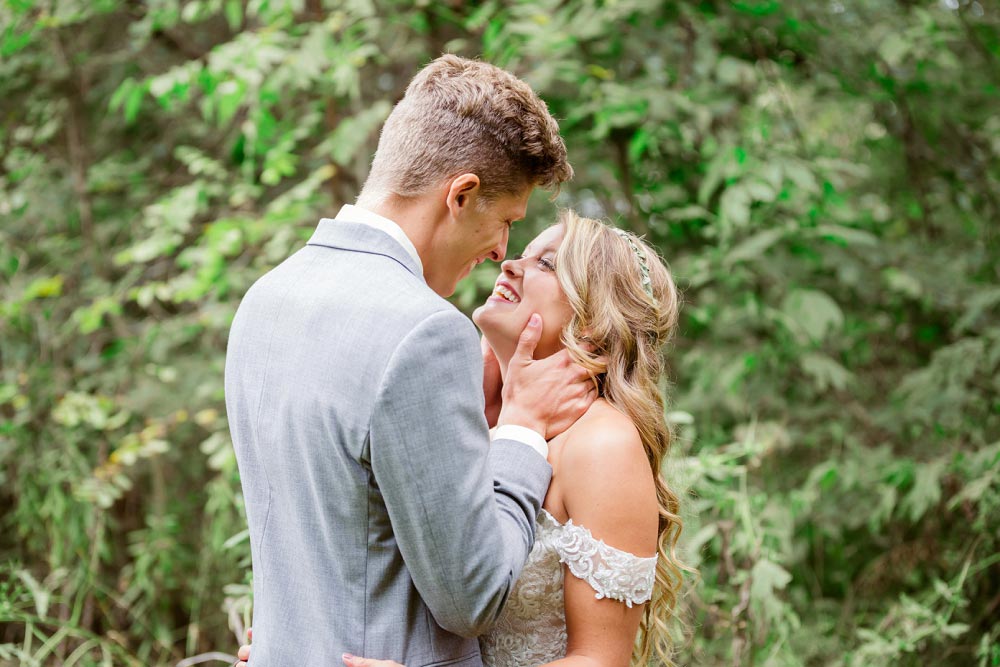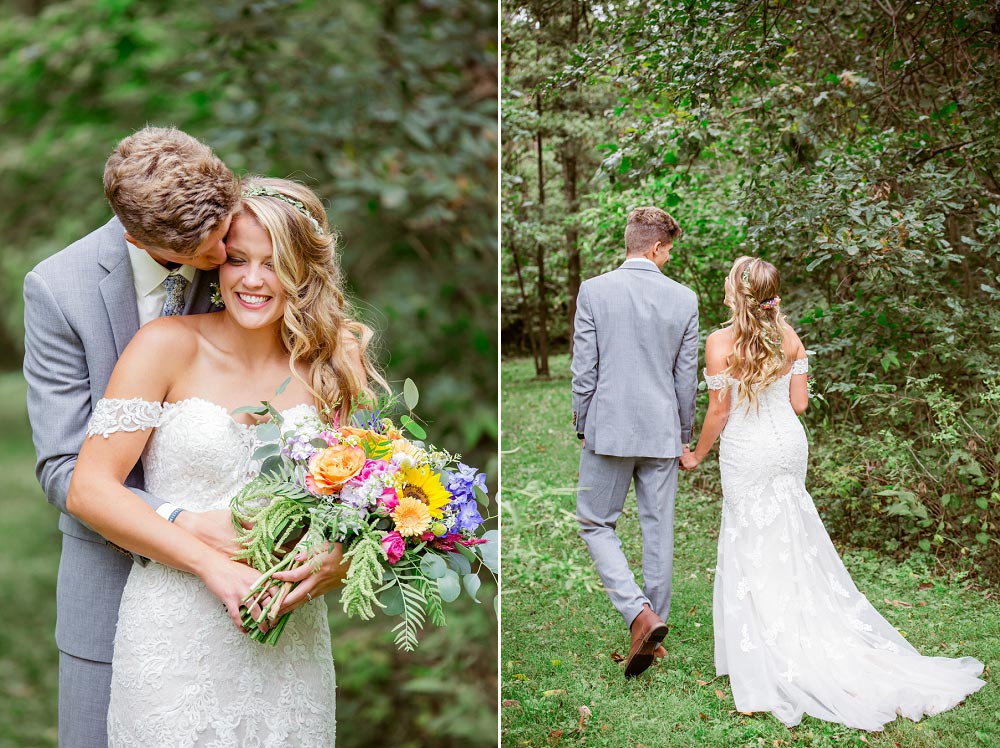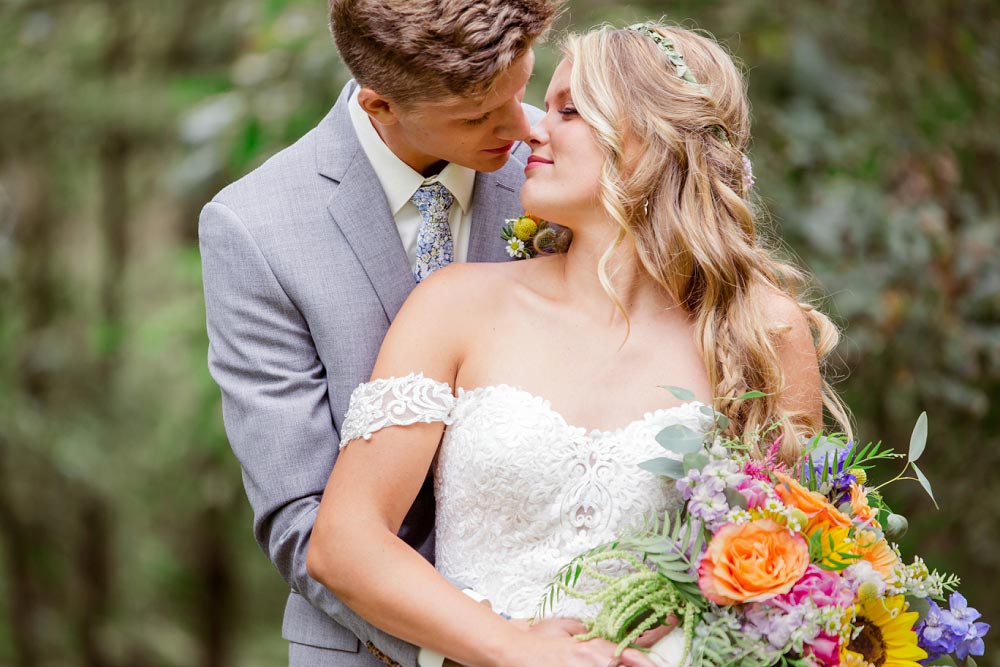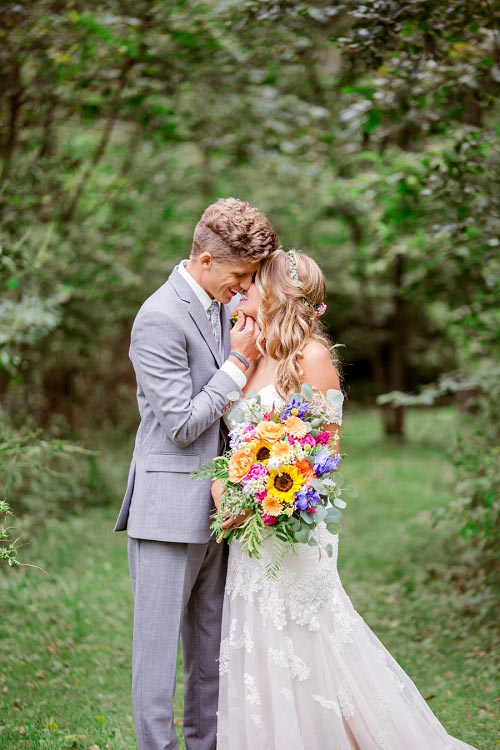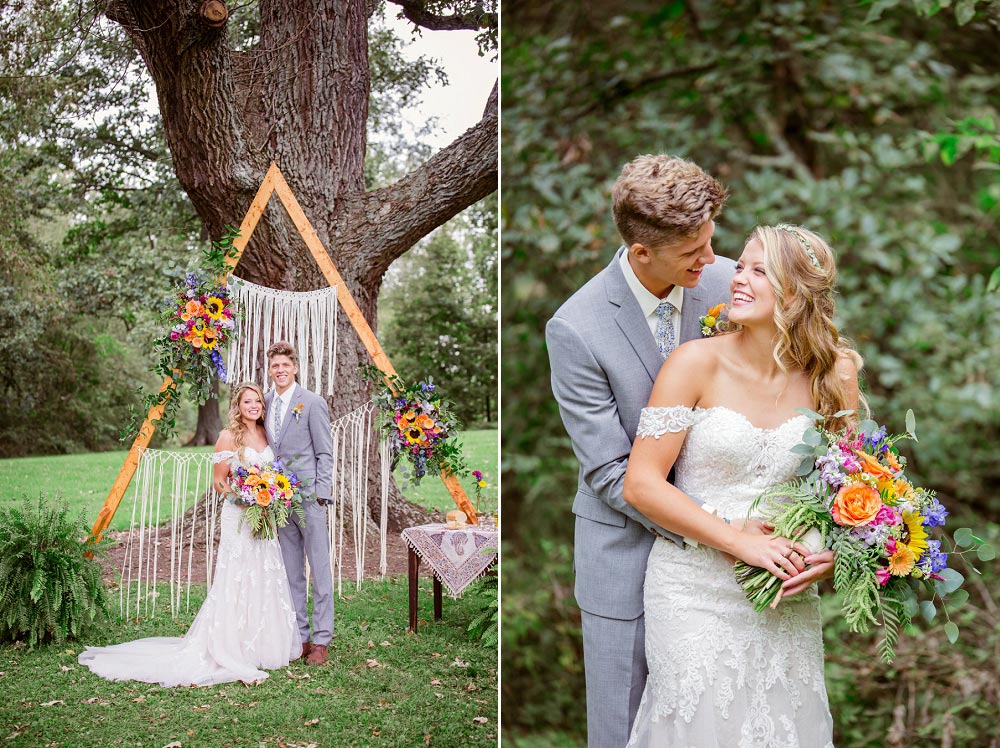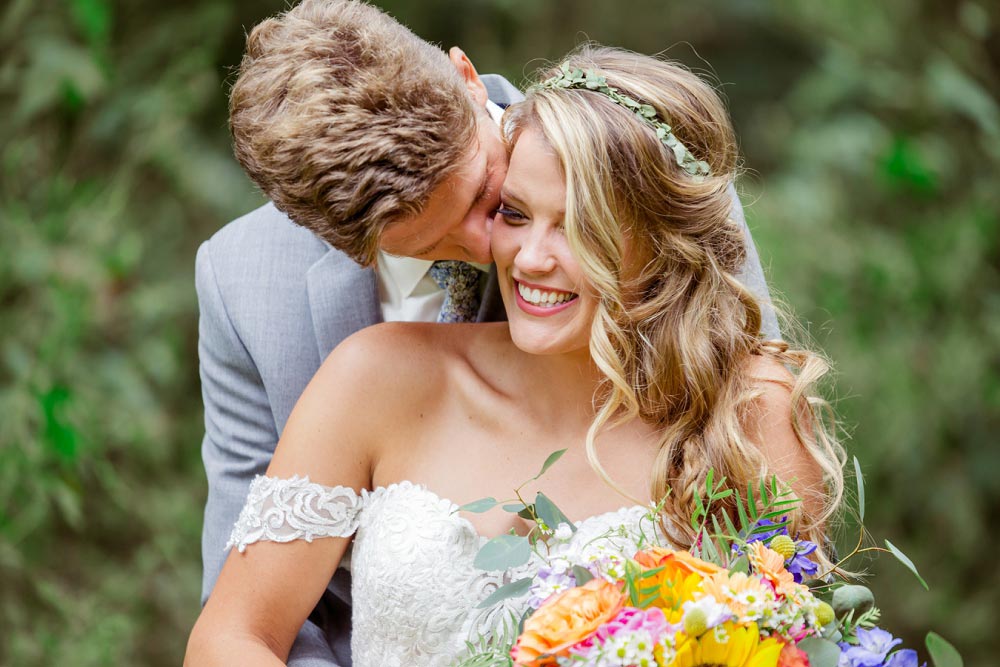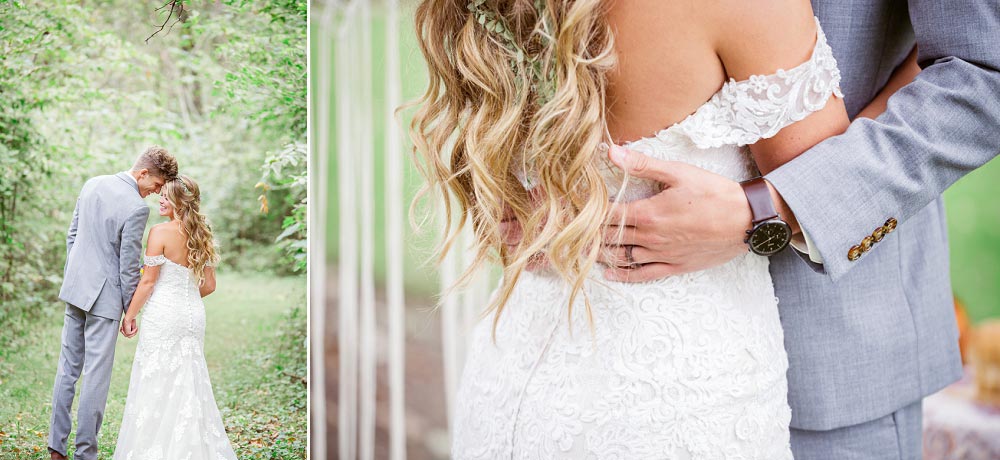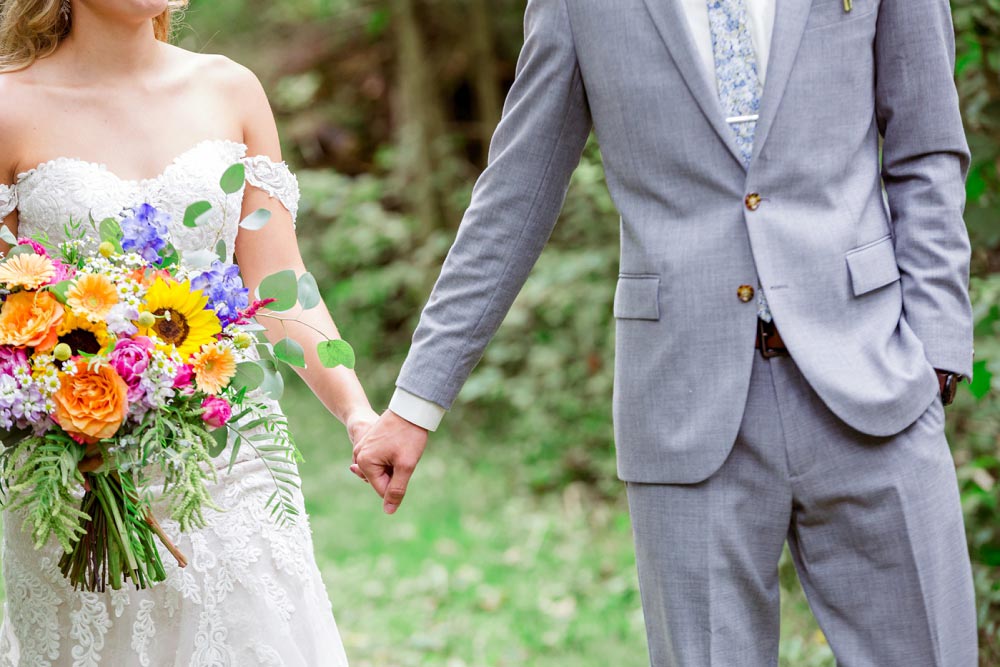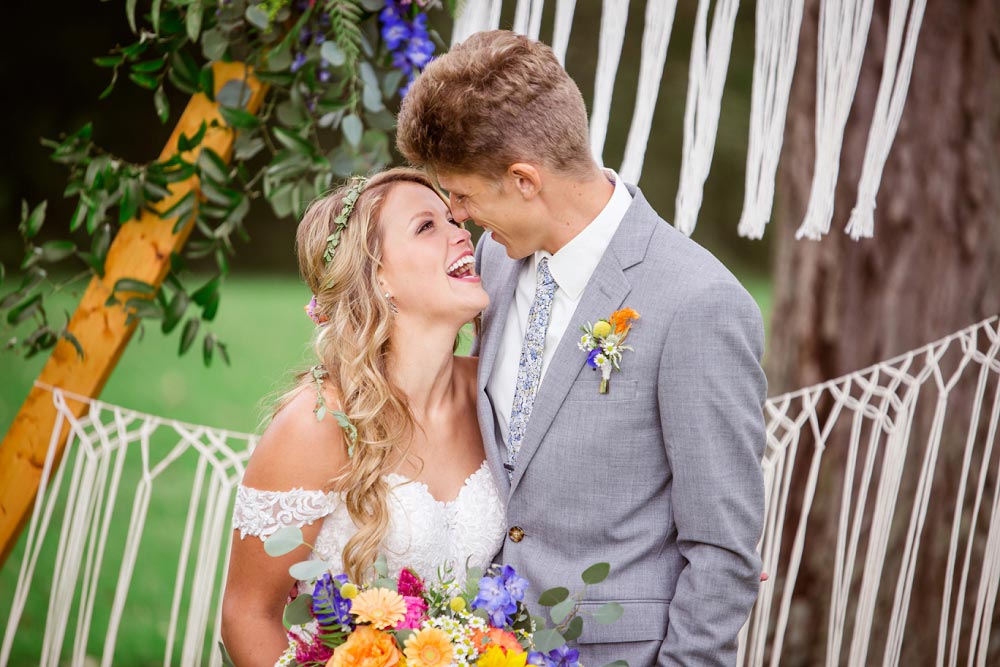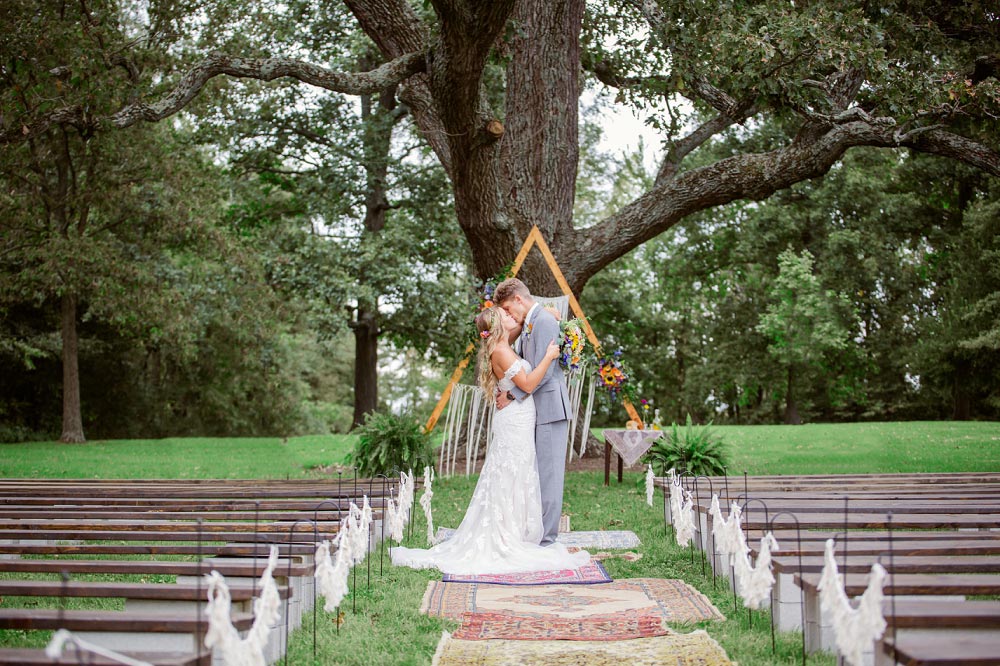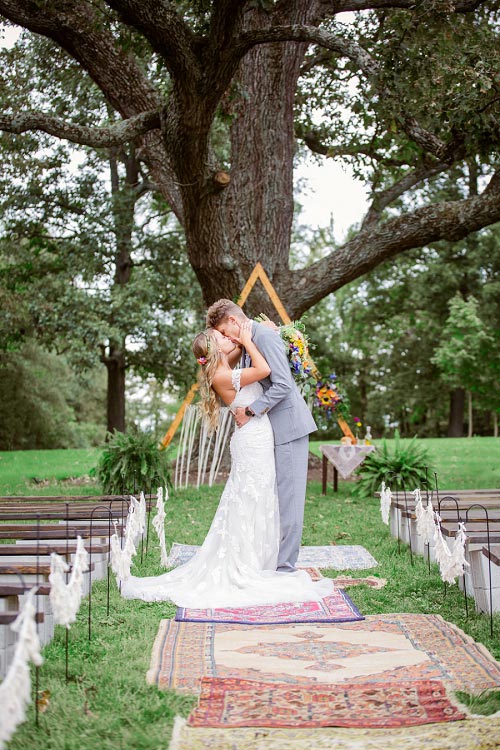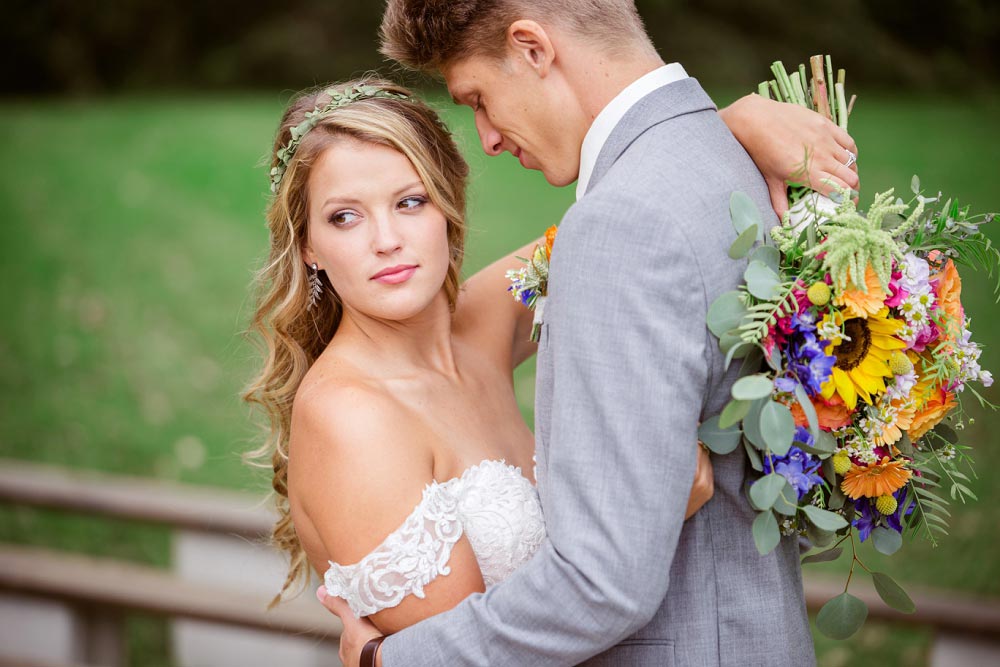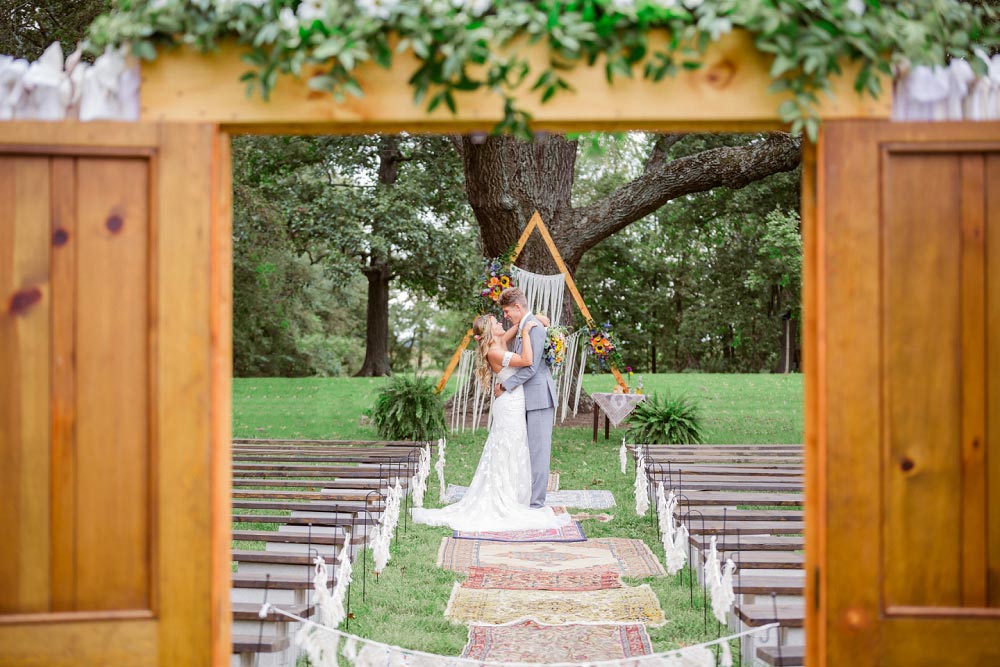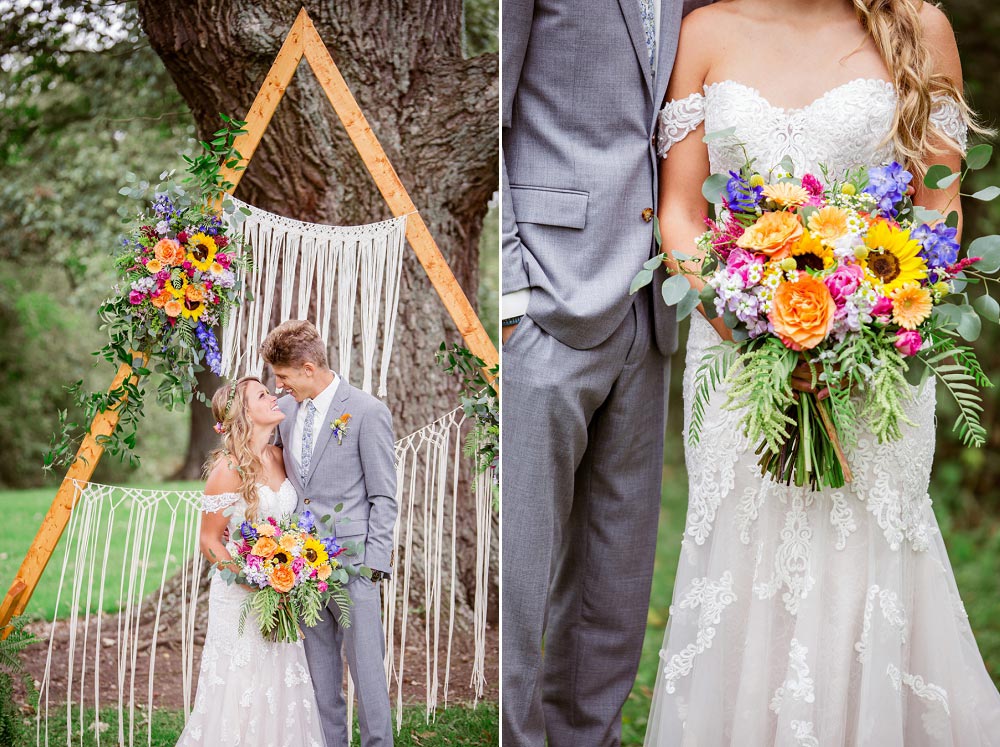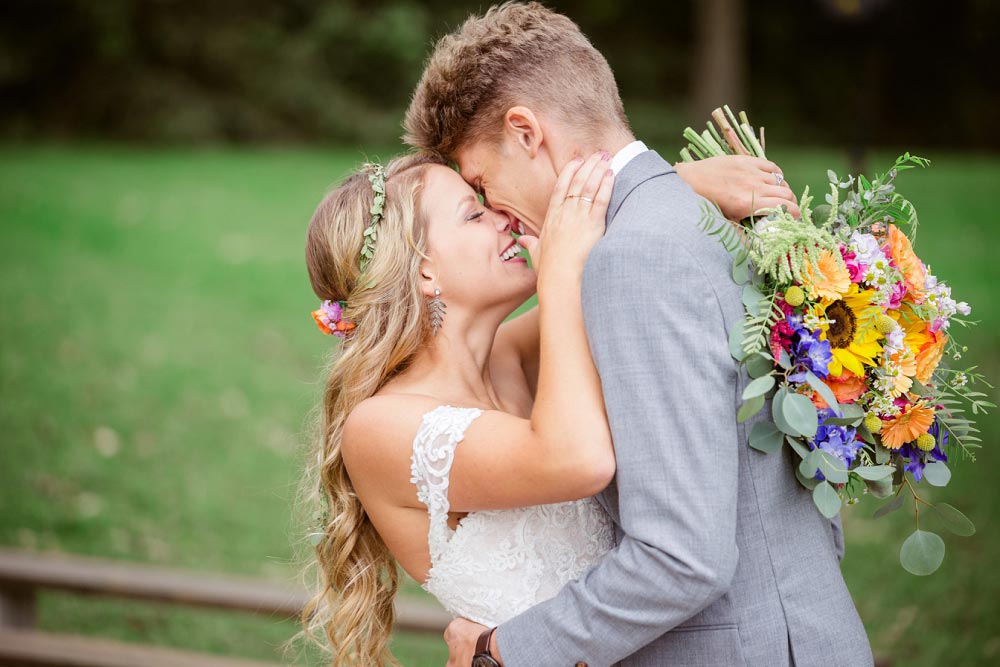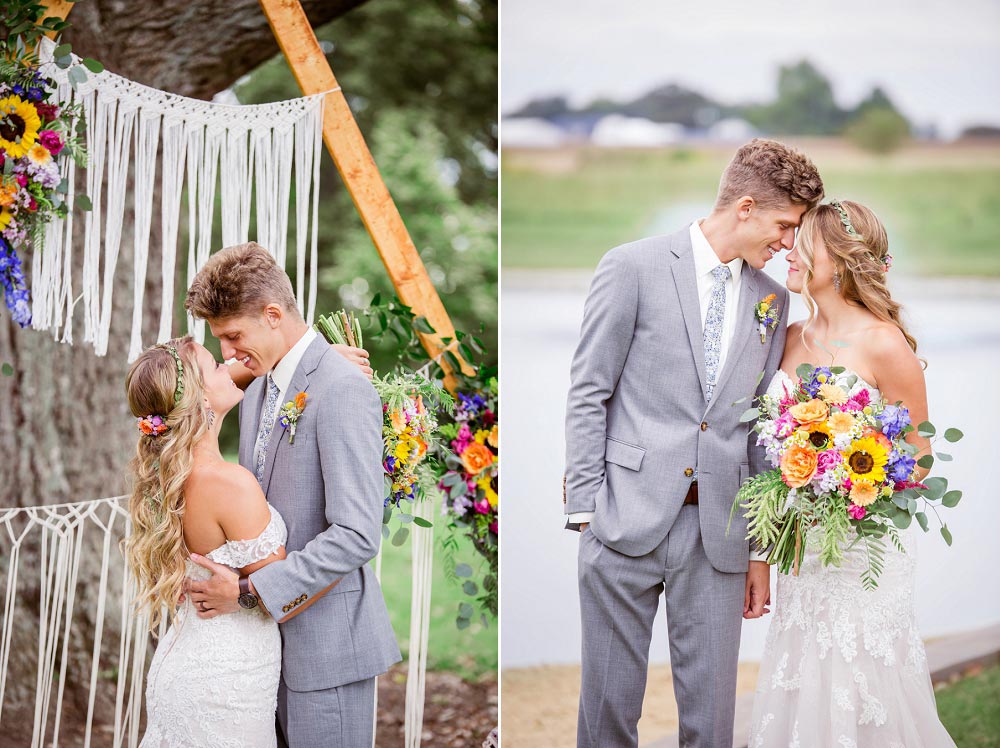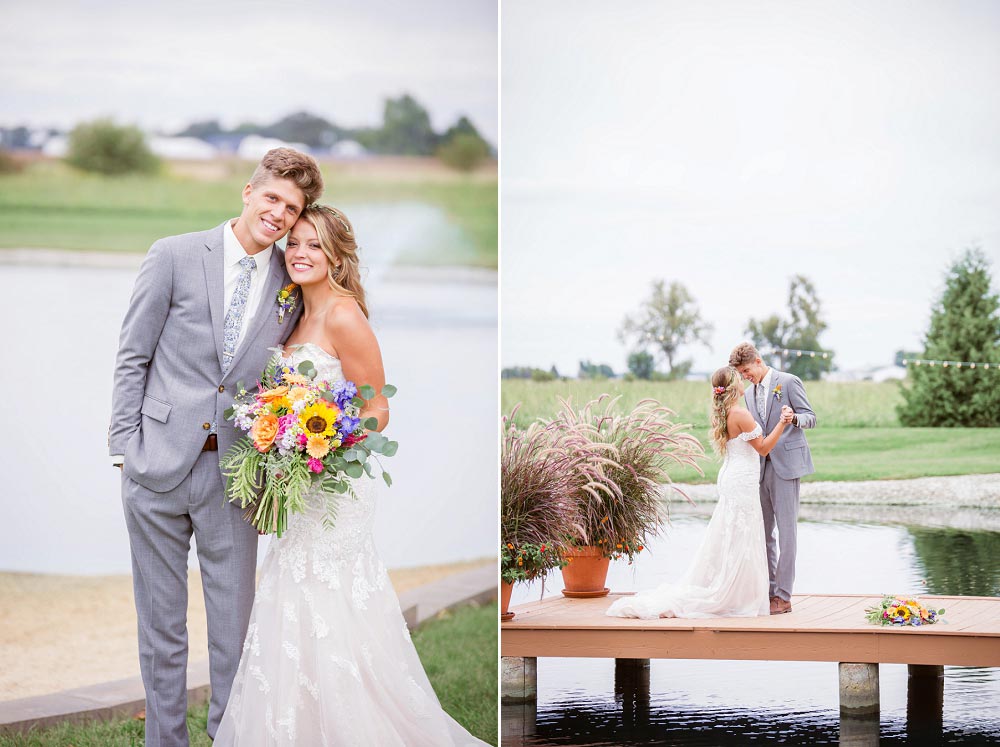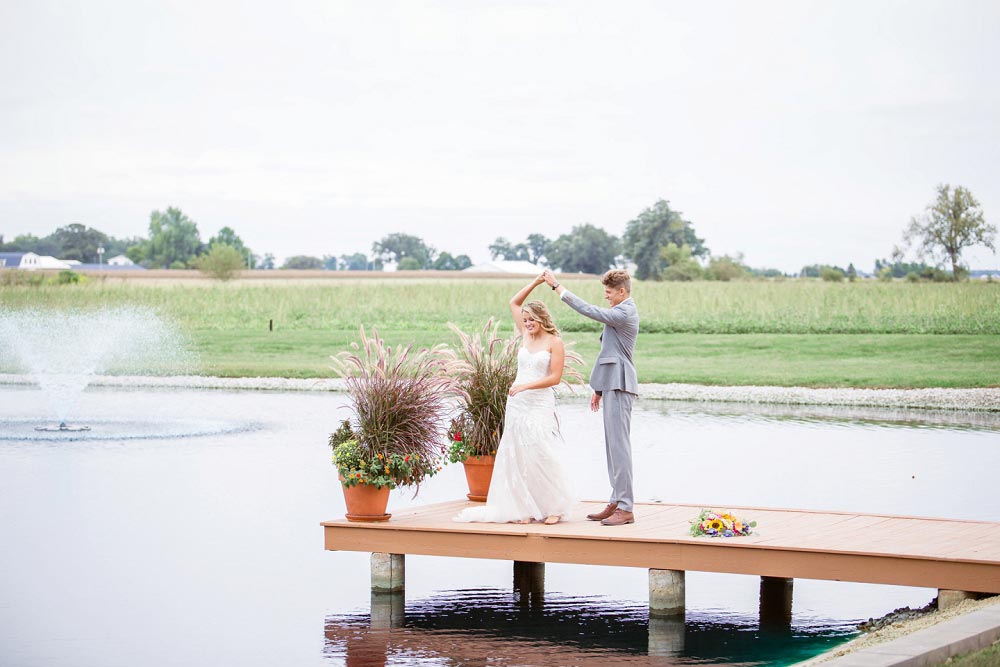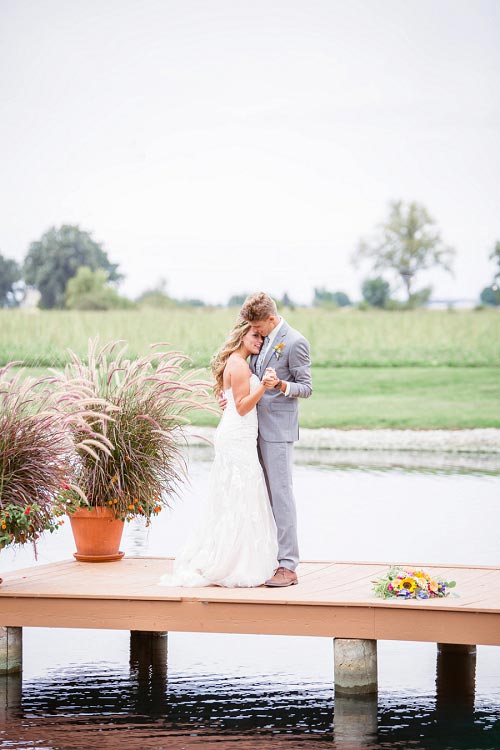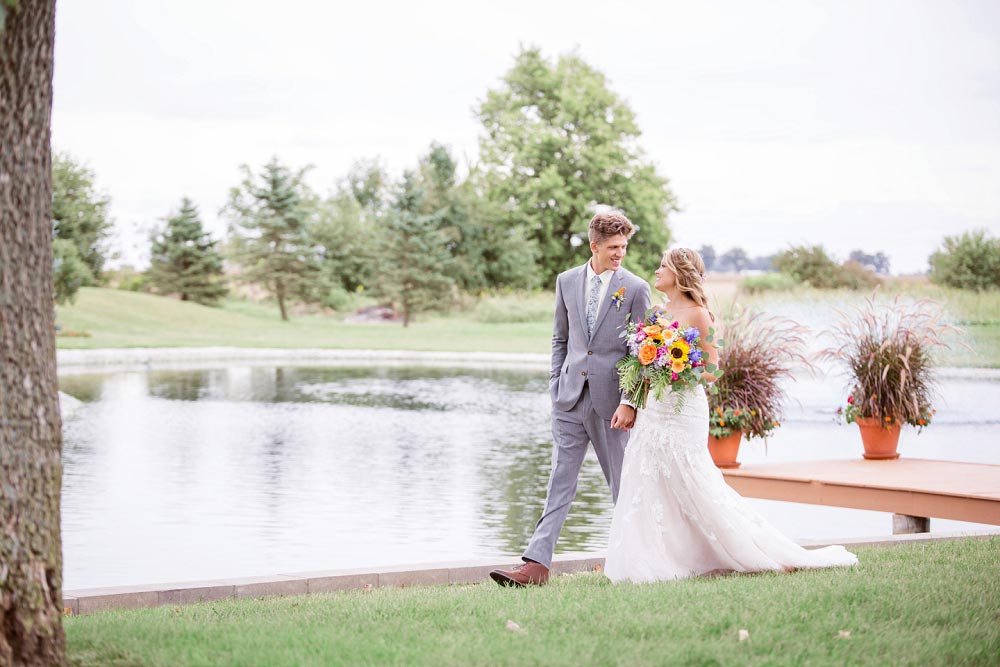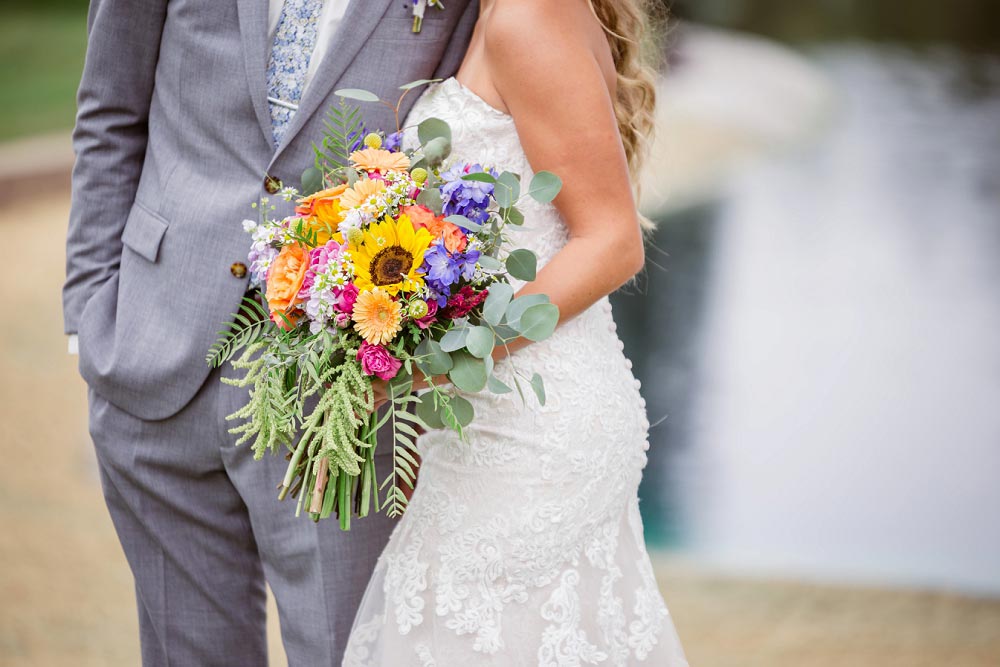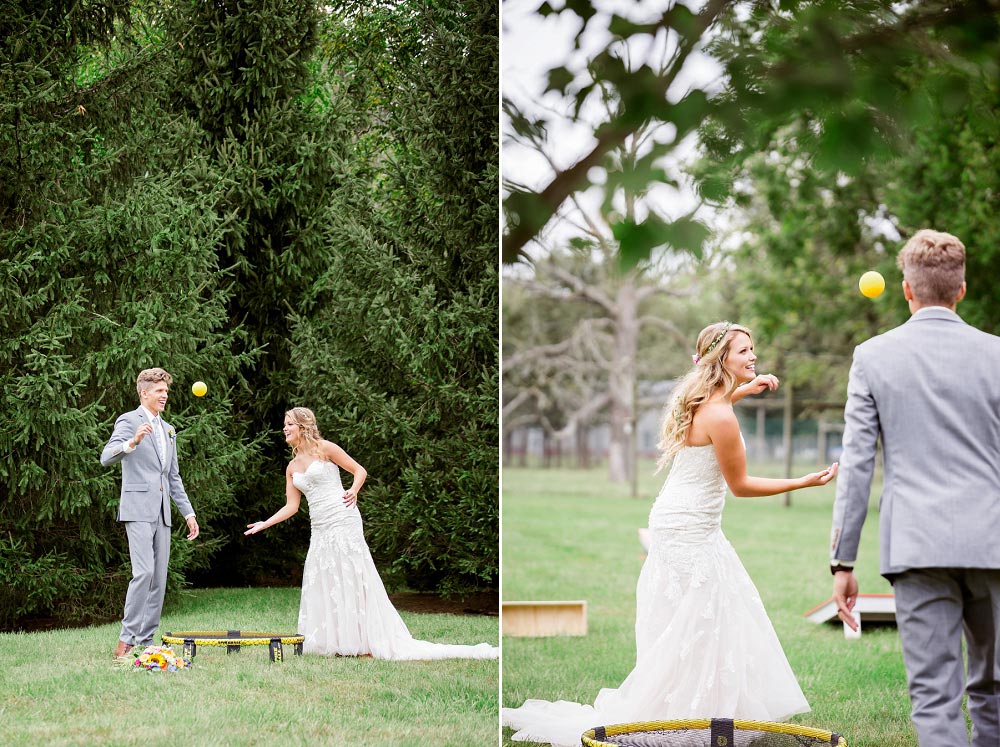 Peter Jon and Ashley are two of the top men's and women's Spikeball players in the world, so playing a little roundnet on their wedding day was a must!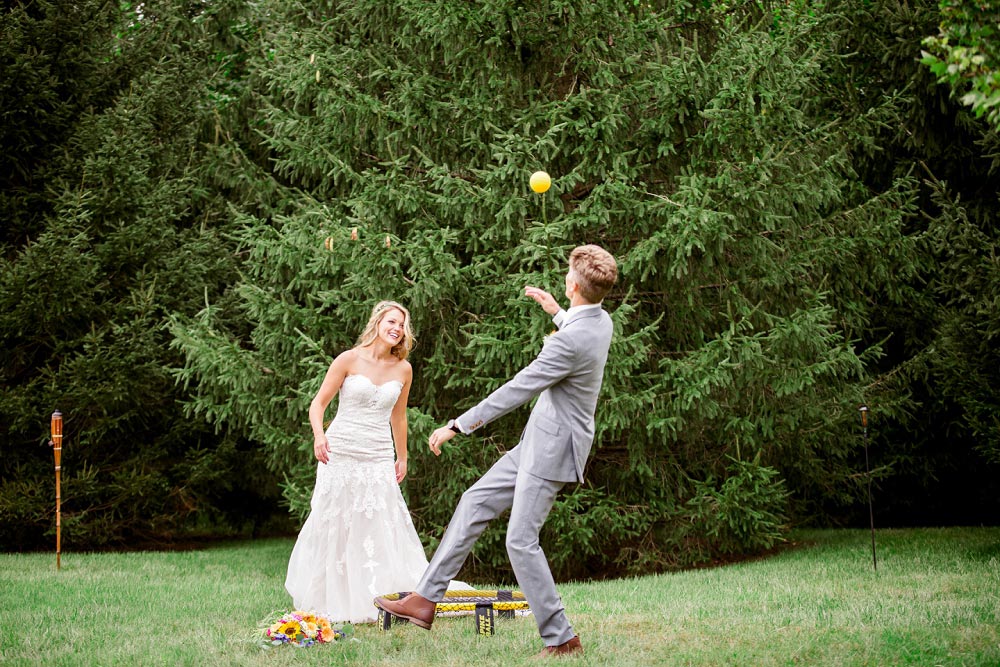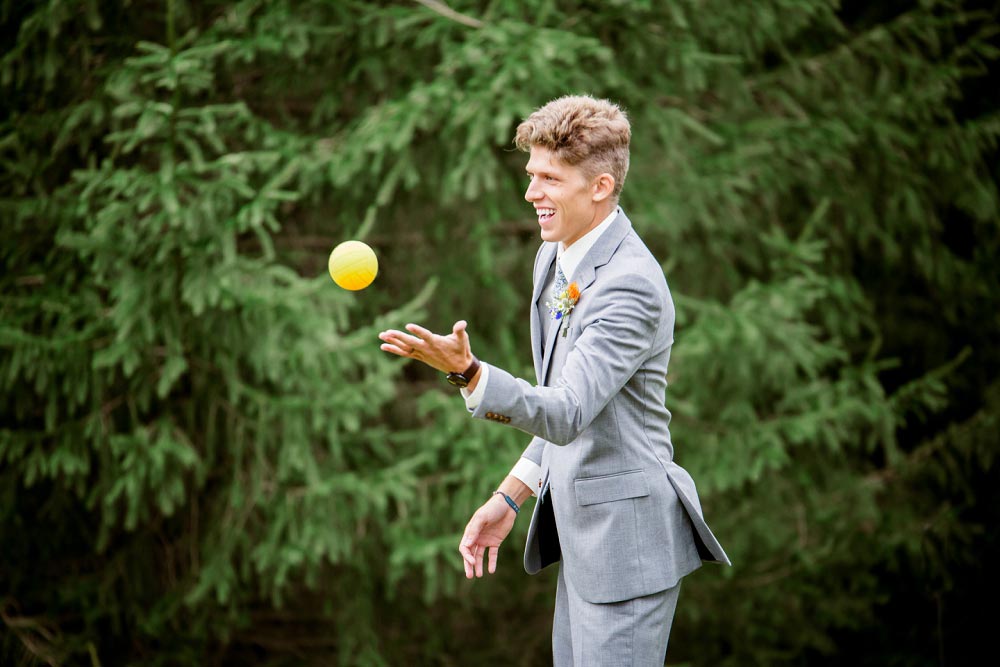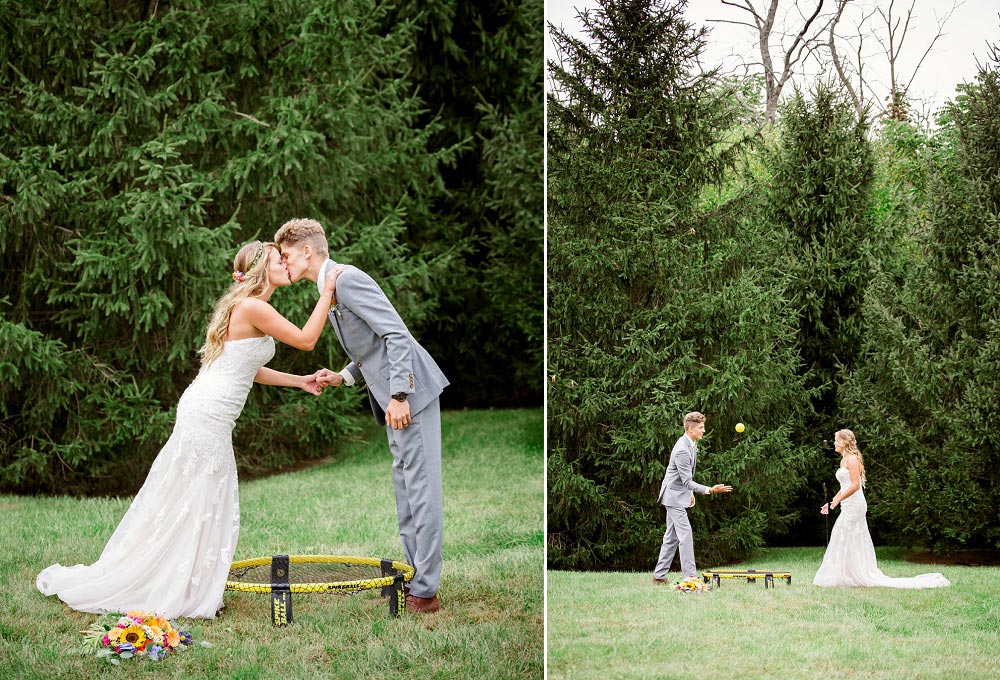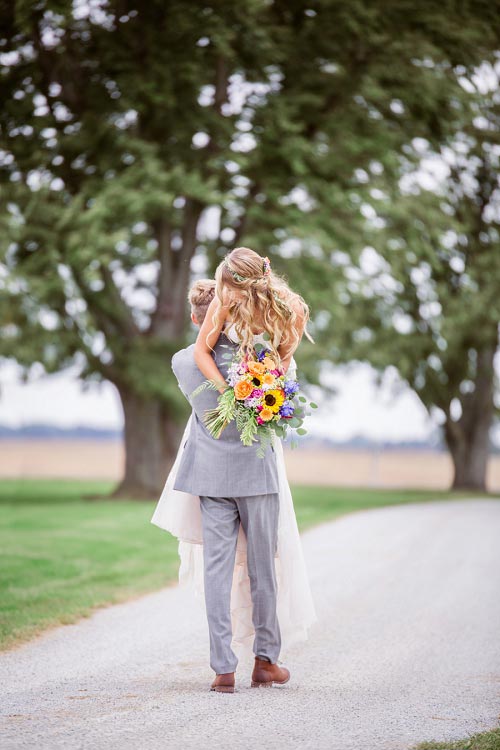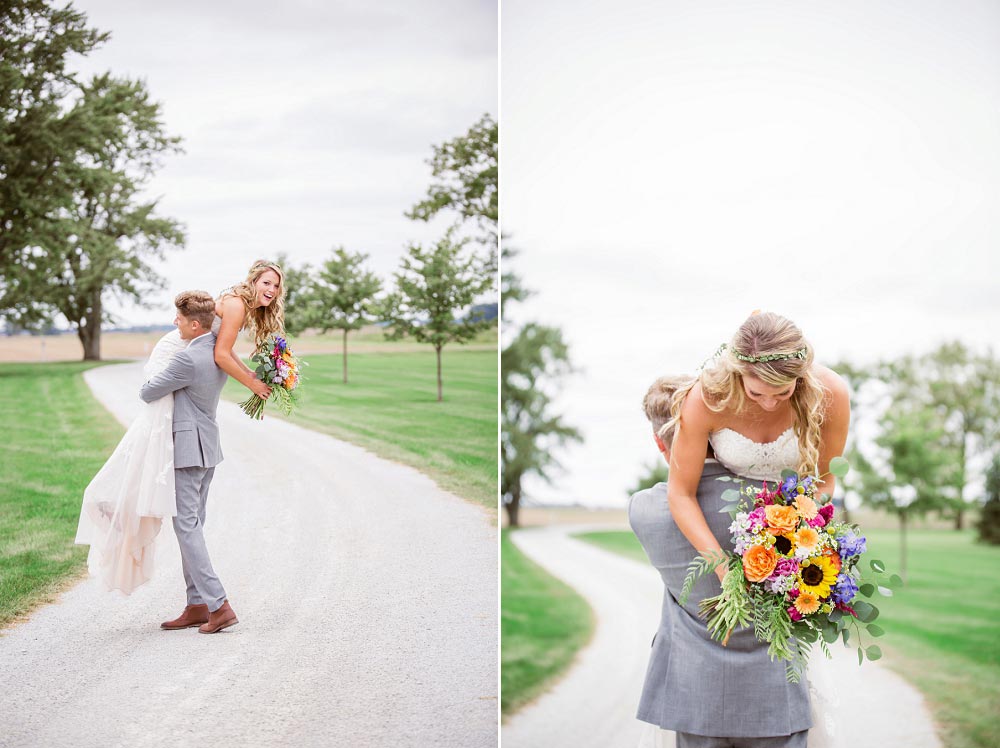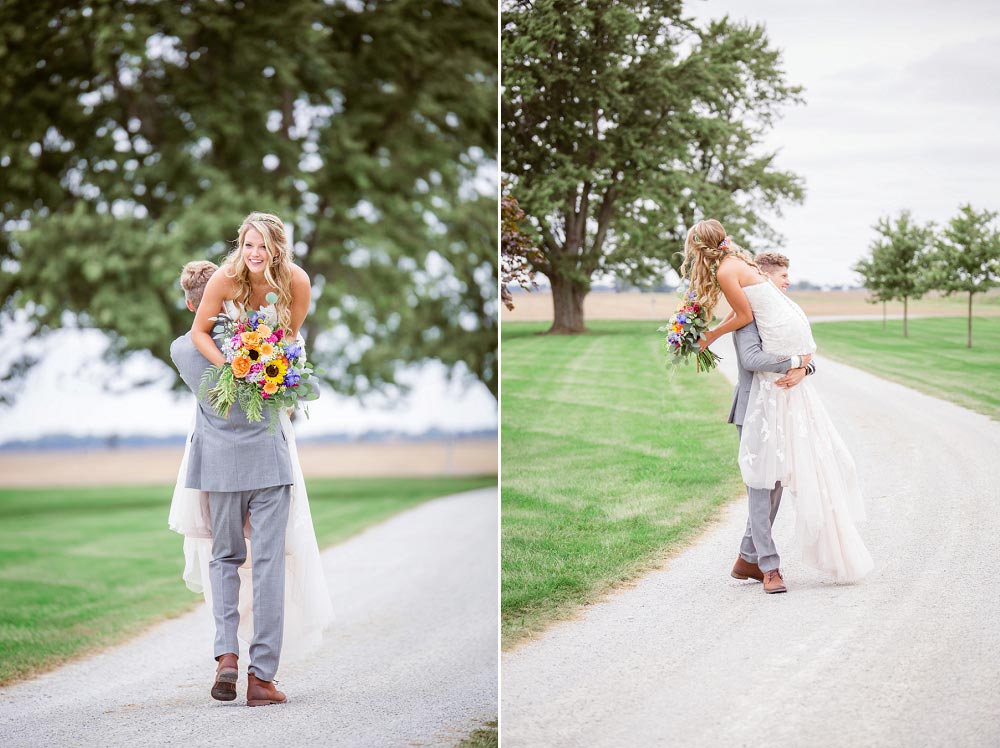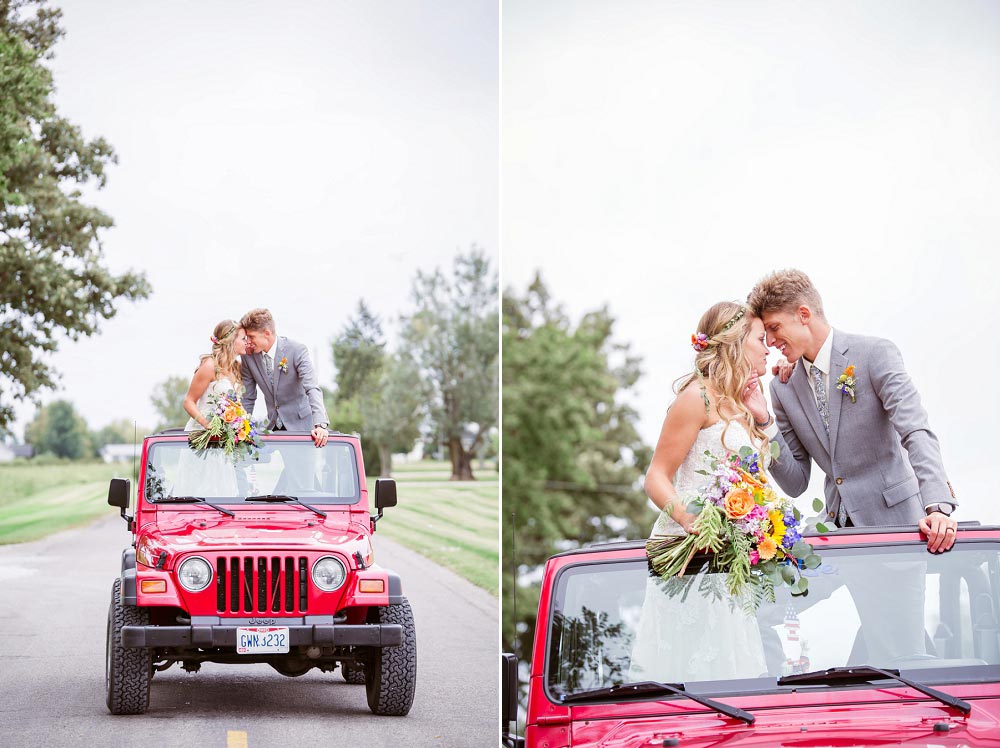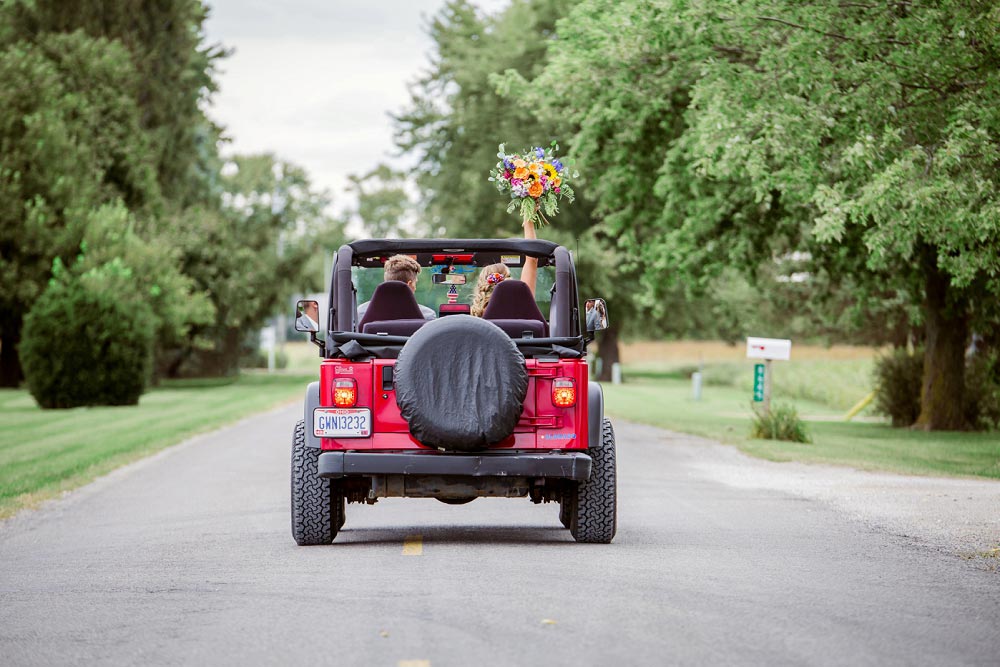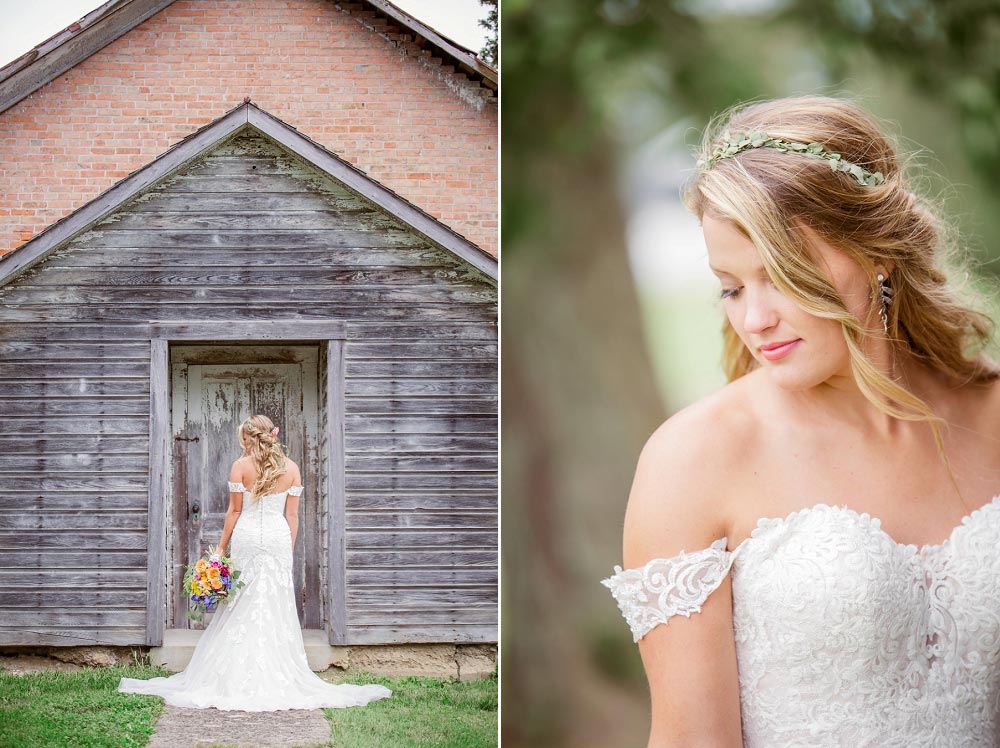 Peter Jon asked Ashley to be his girlfriend at this old one-room schoolhouse the night they graduated from high school. Over the years they've gone on dates at the schoolhouse, and last year PJ asked Ashley to marry him here! PJ even carved his wedding band out of wood from the school!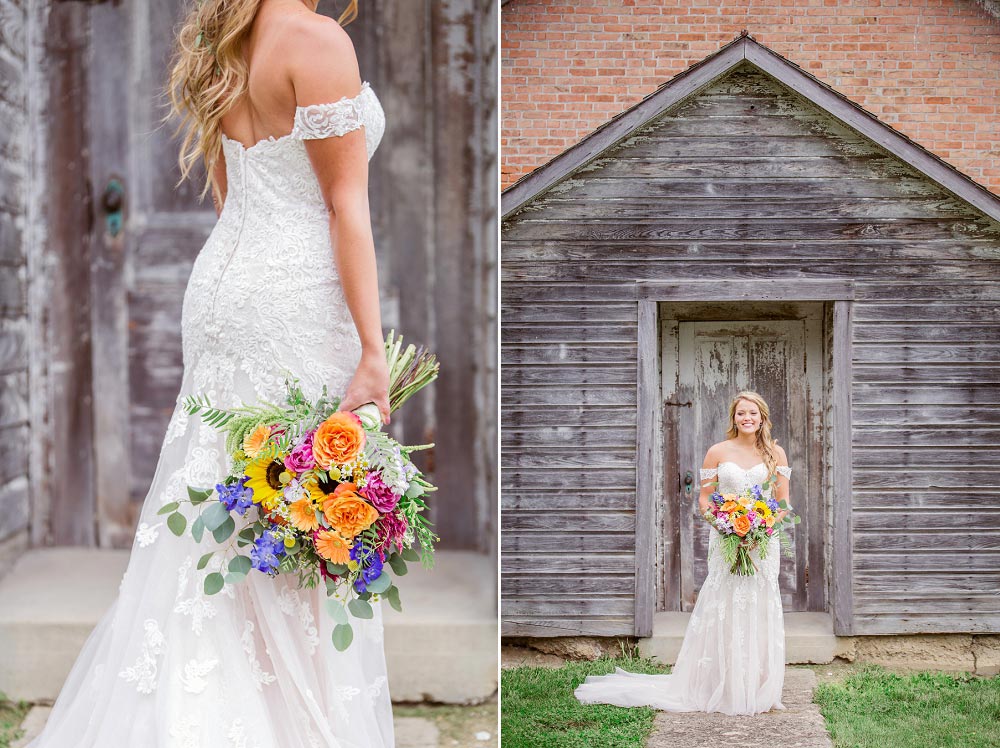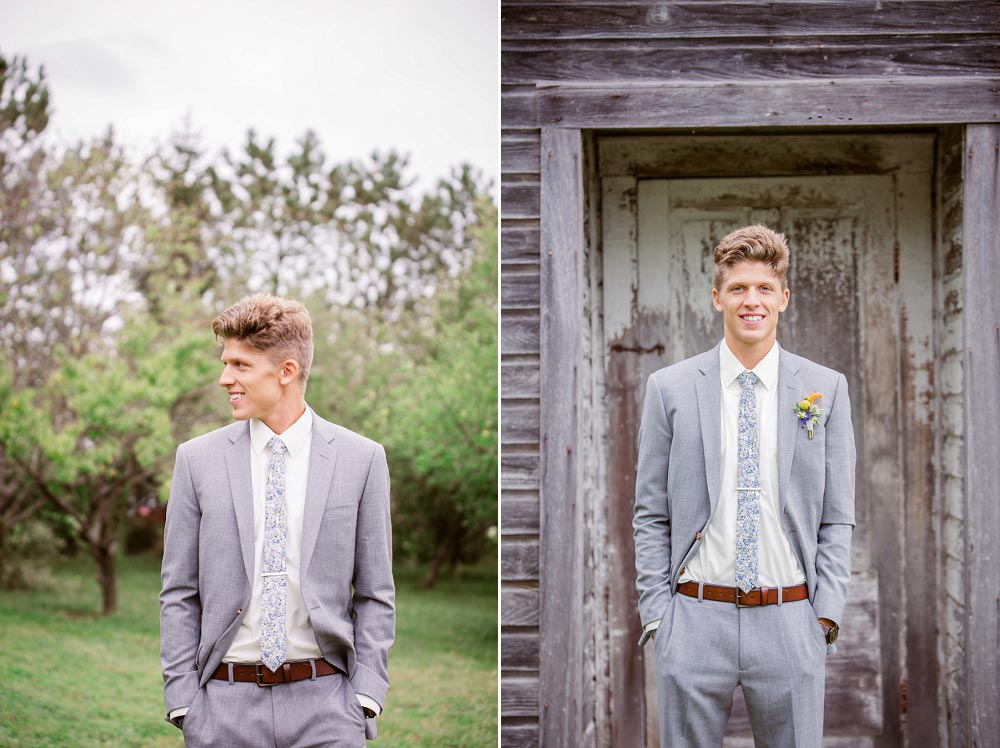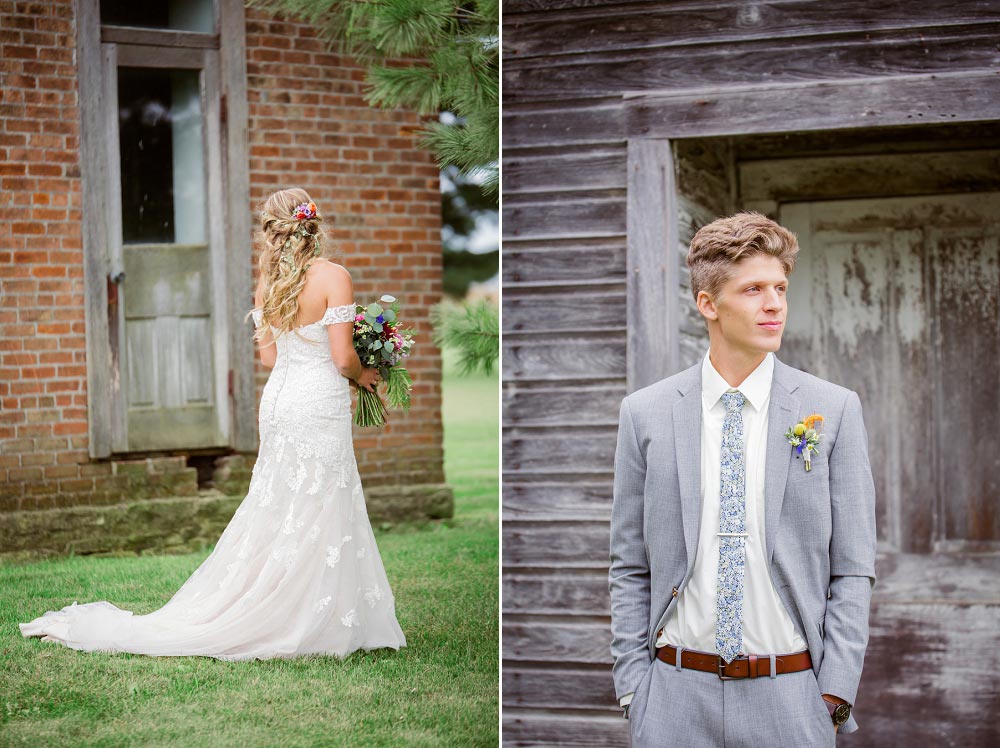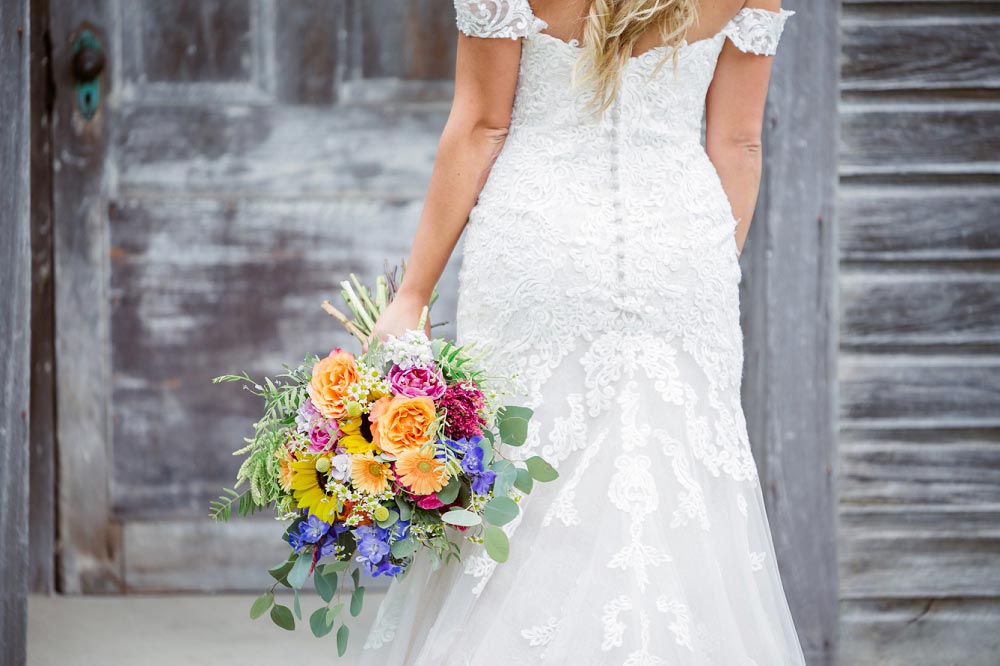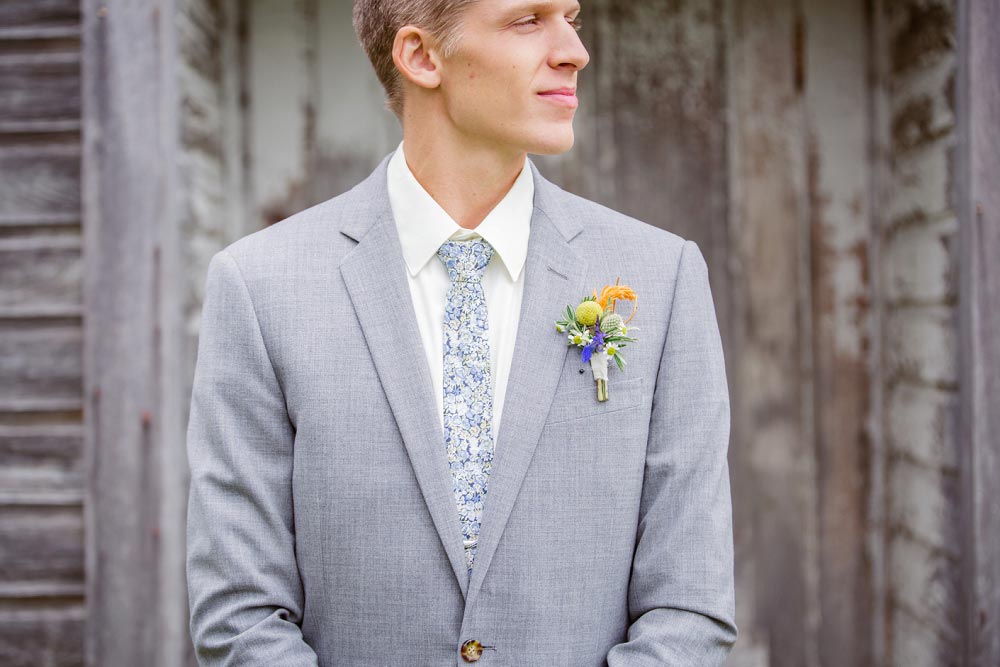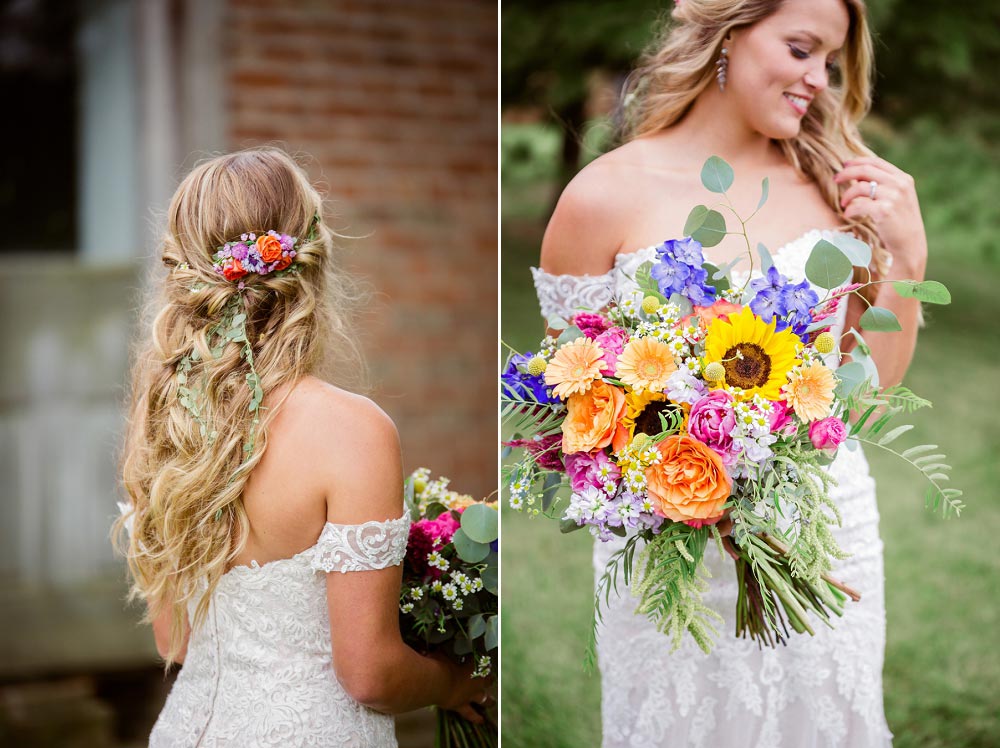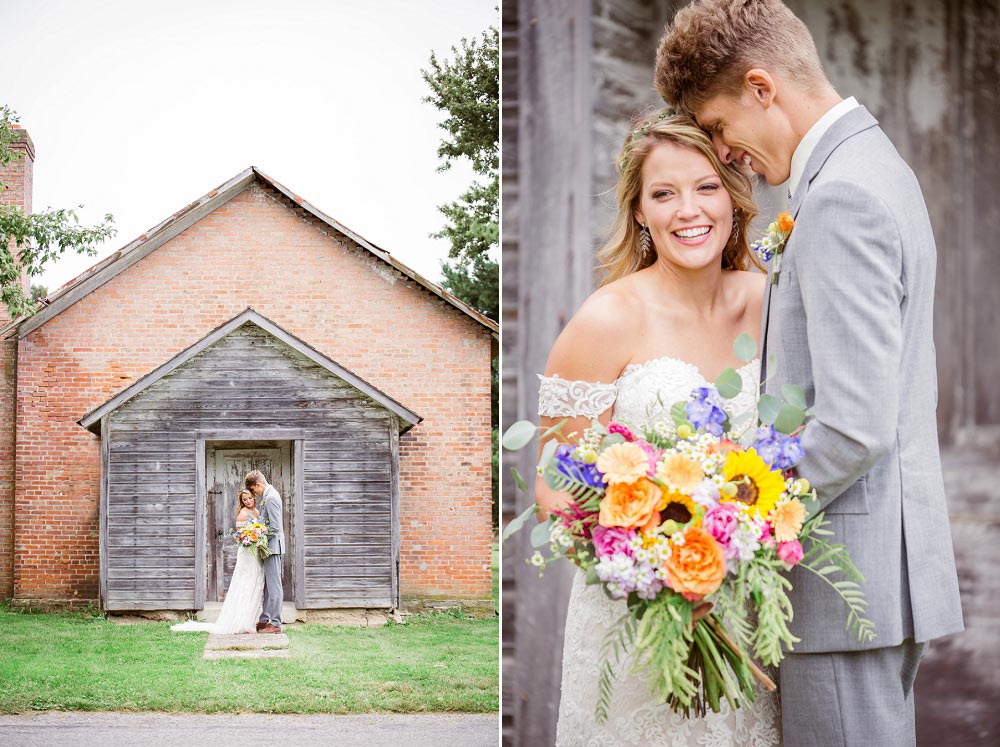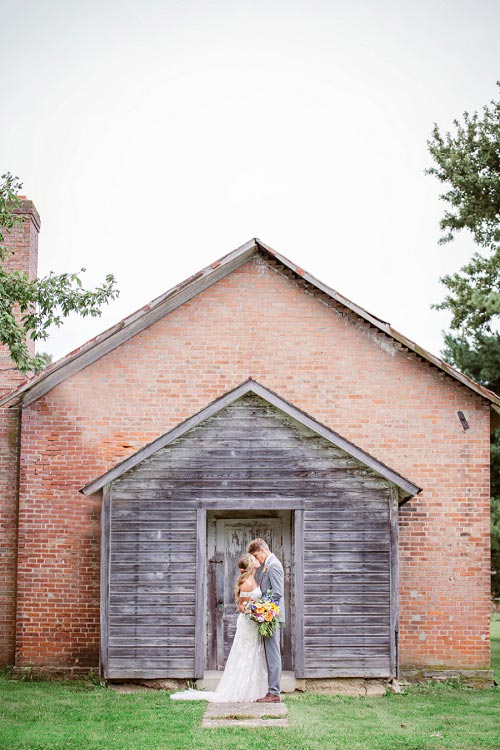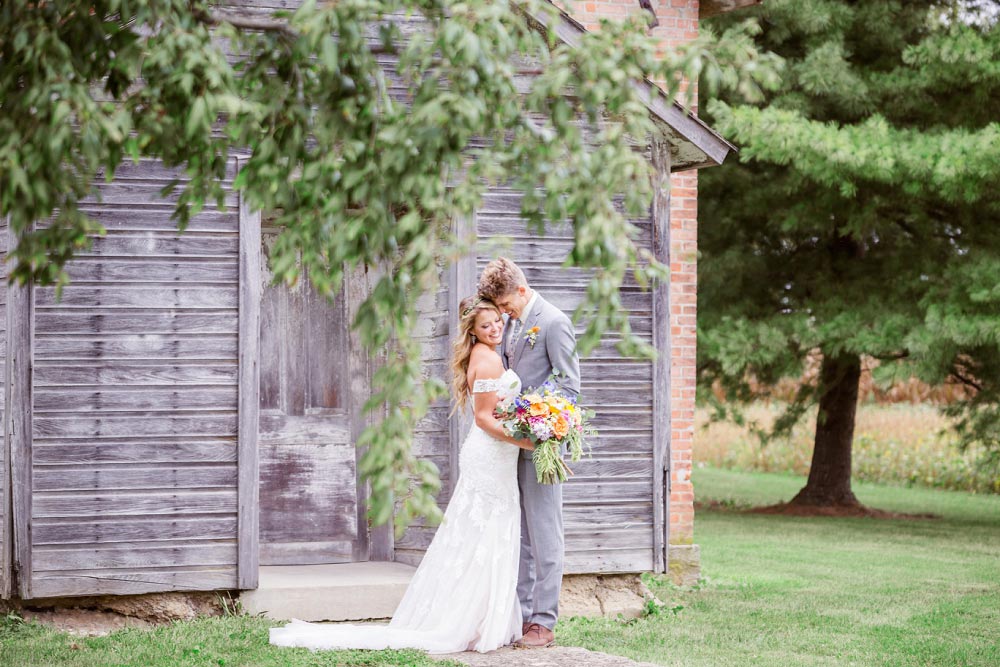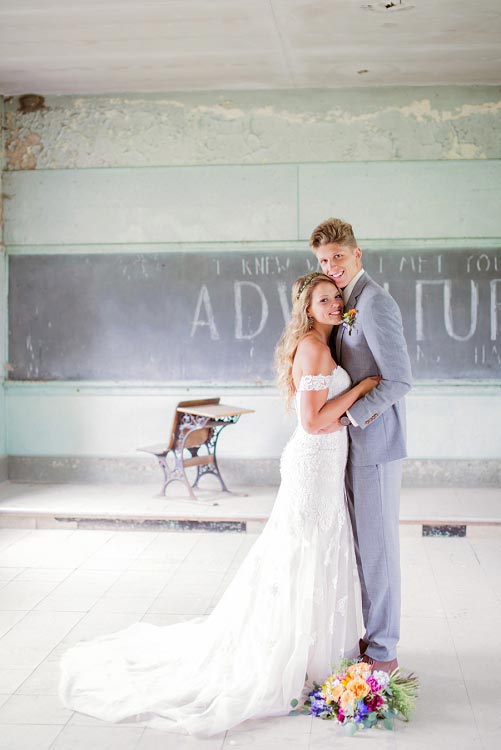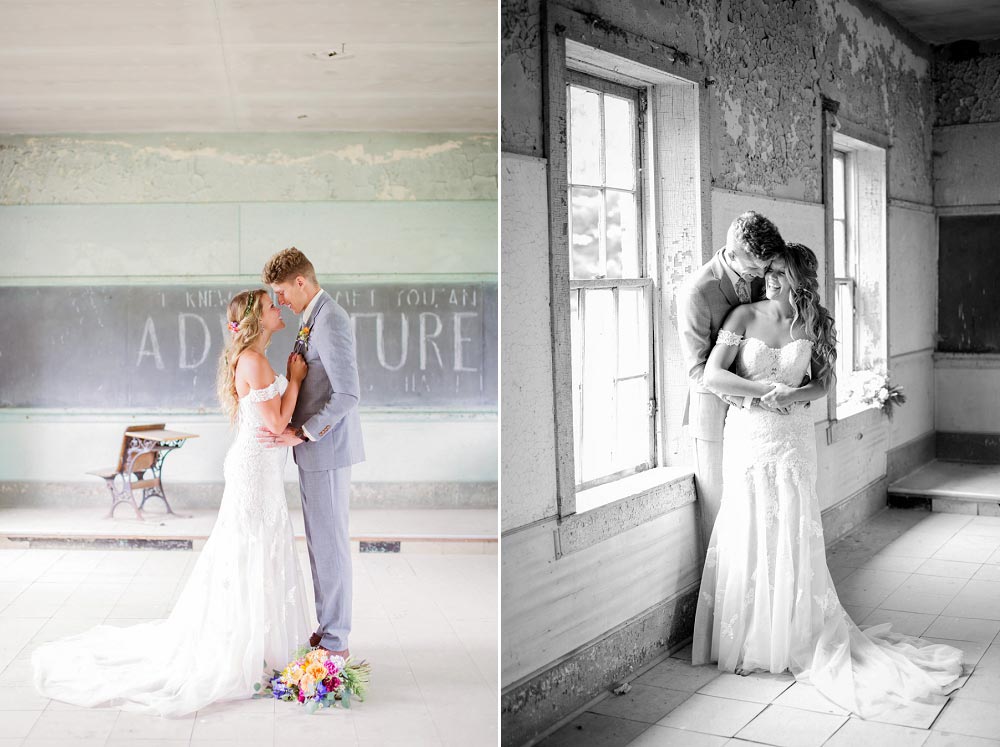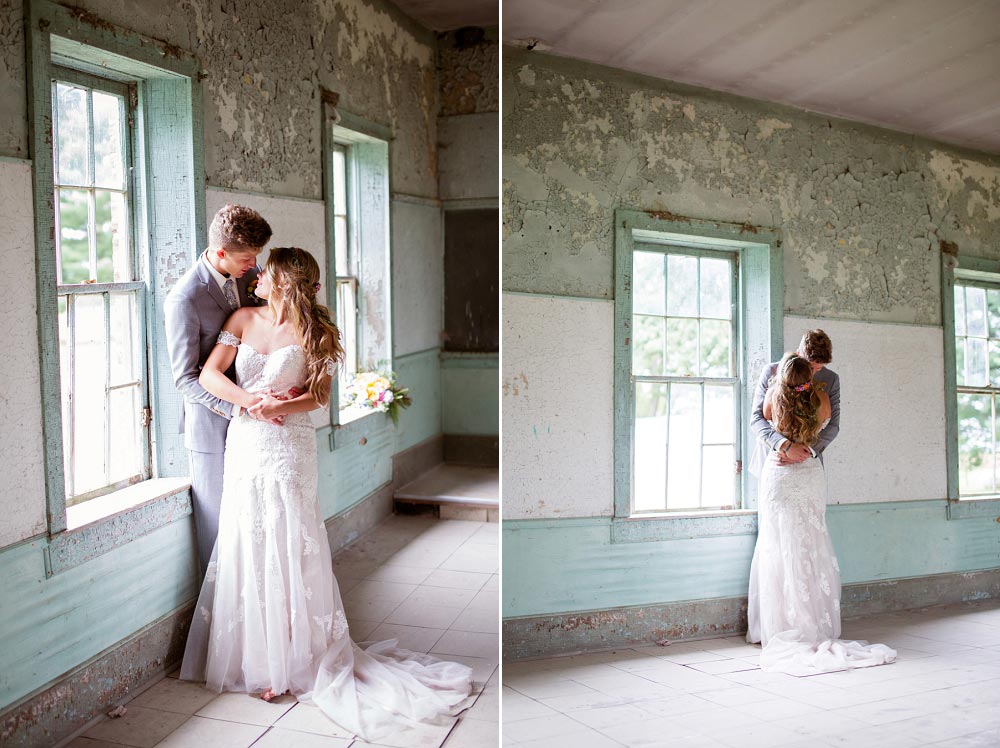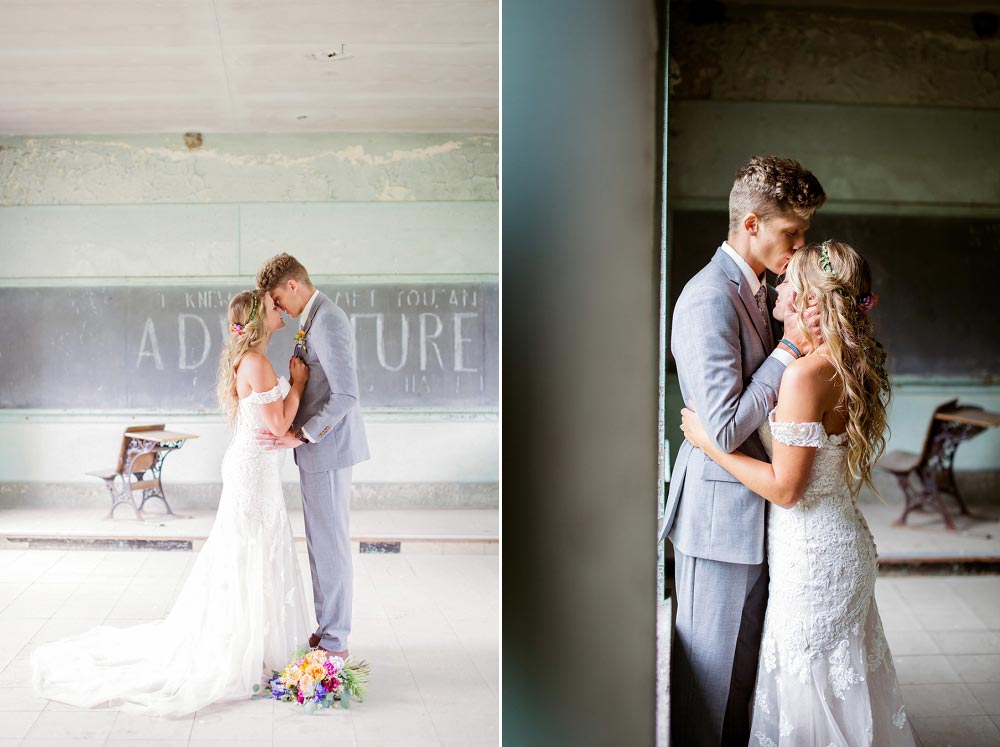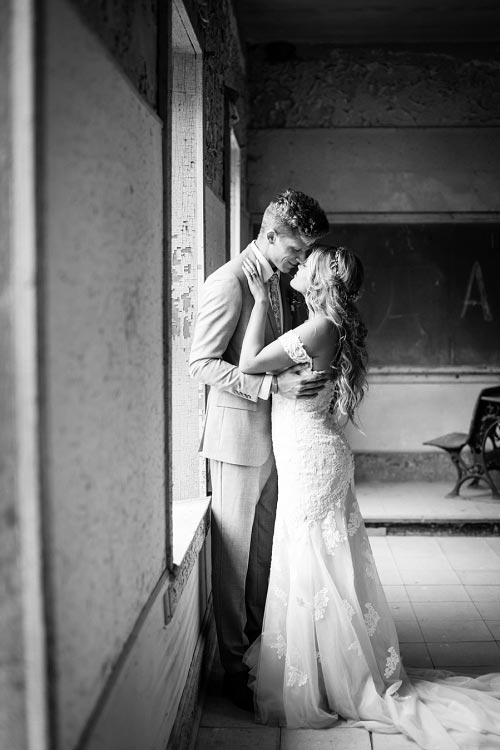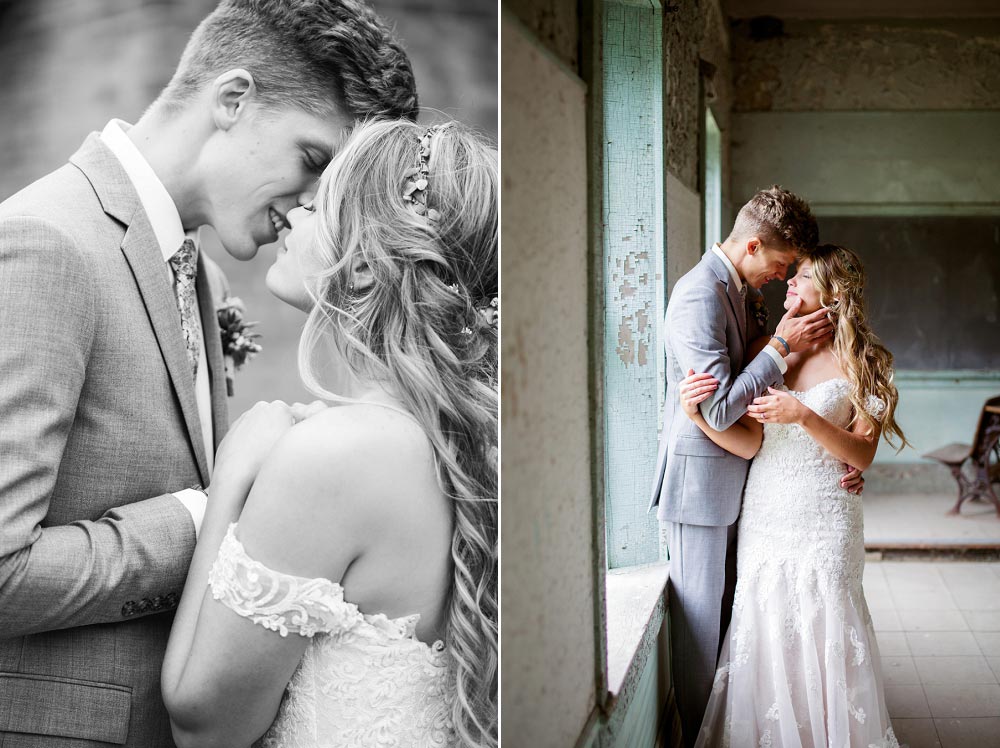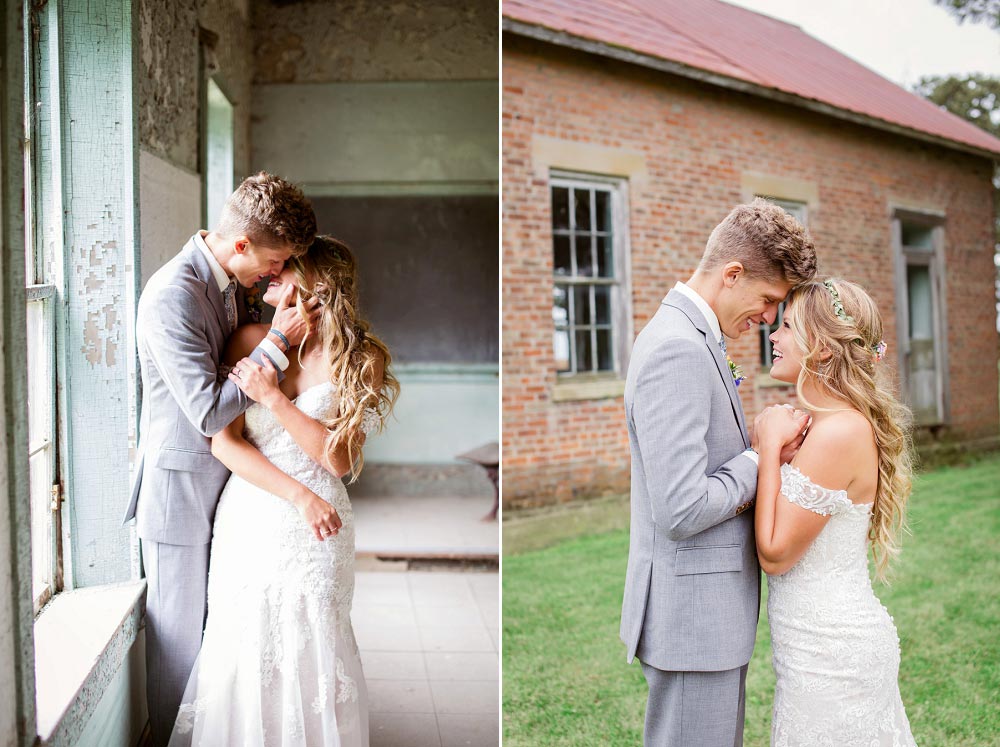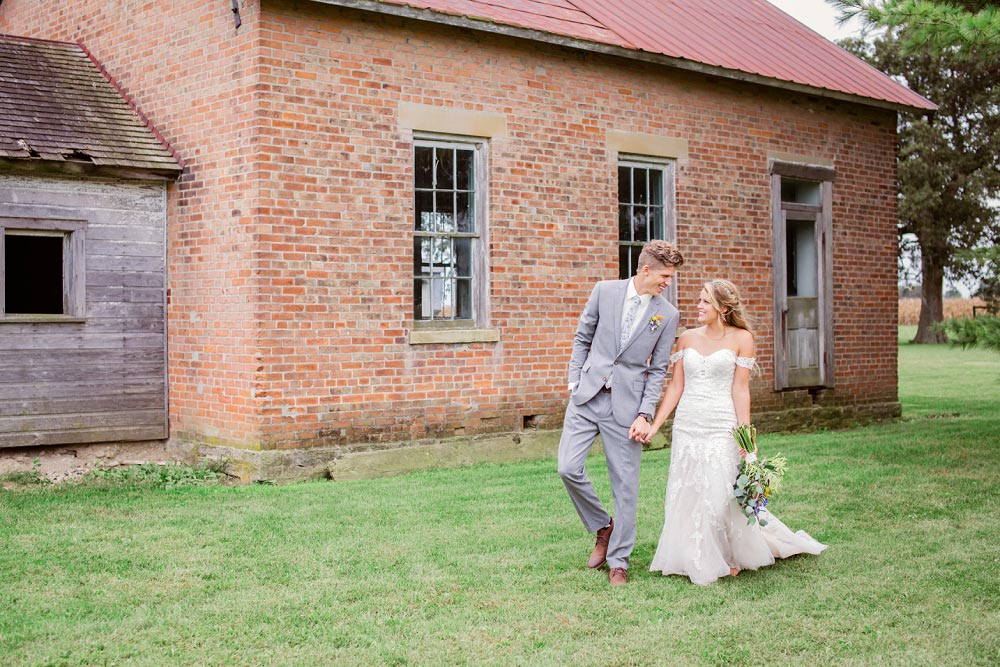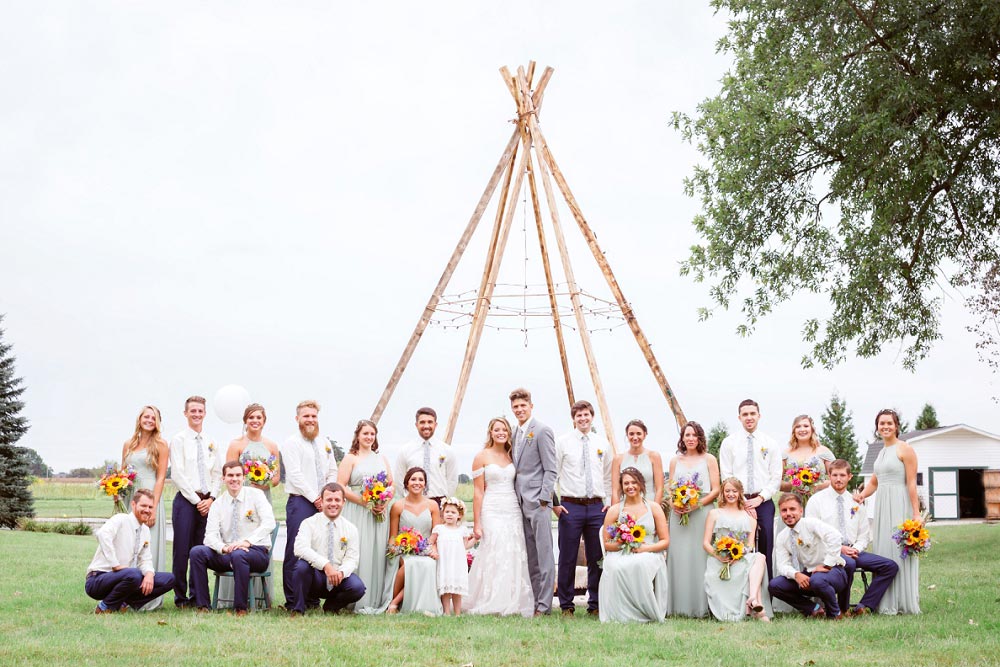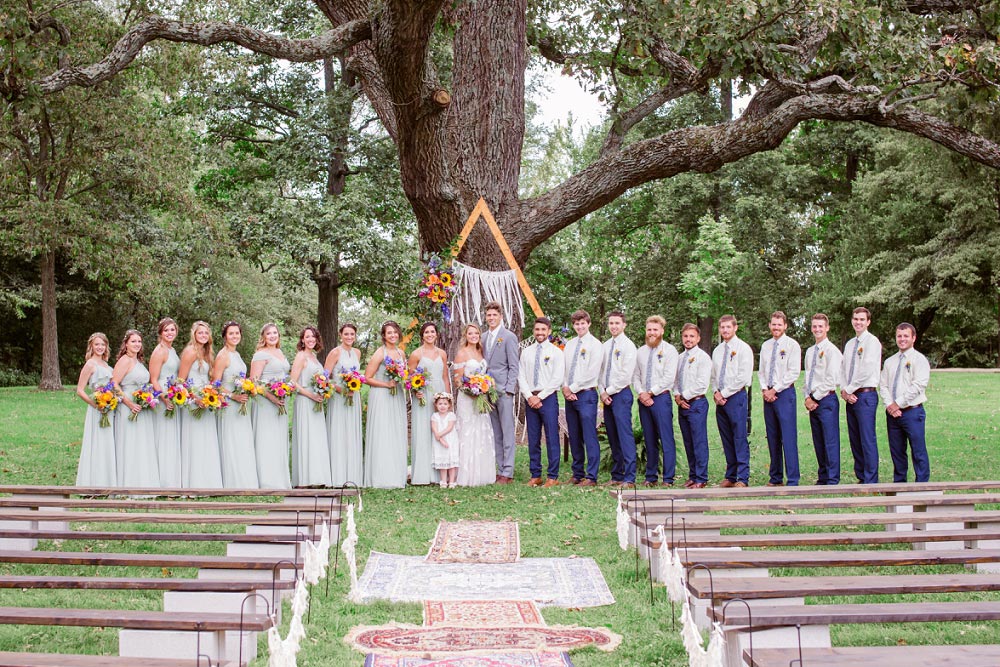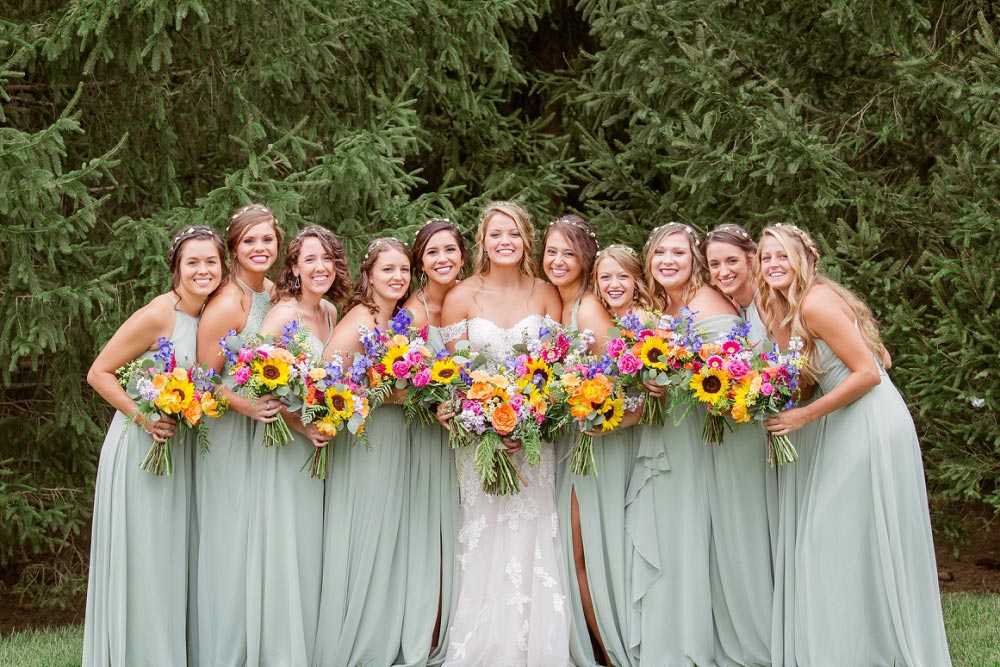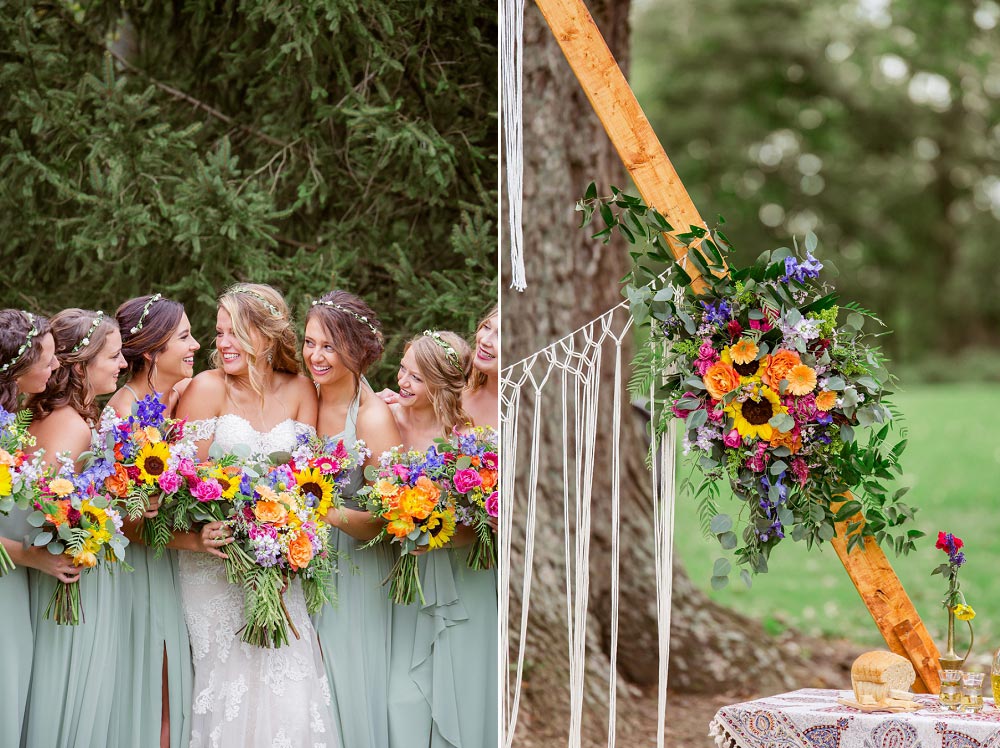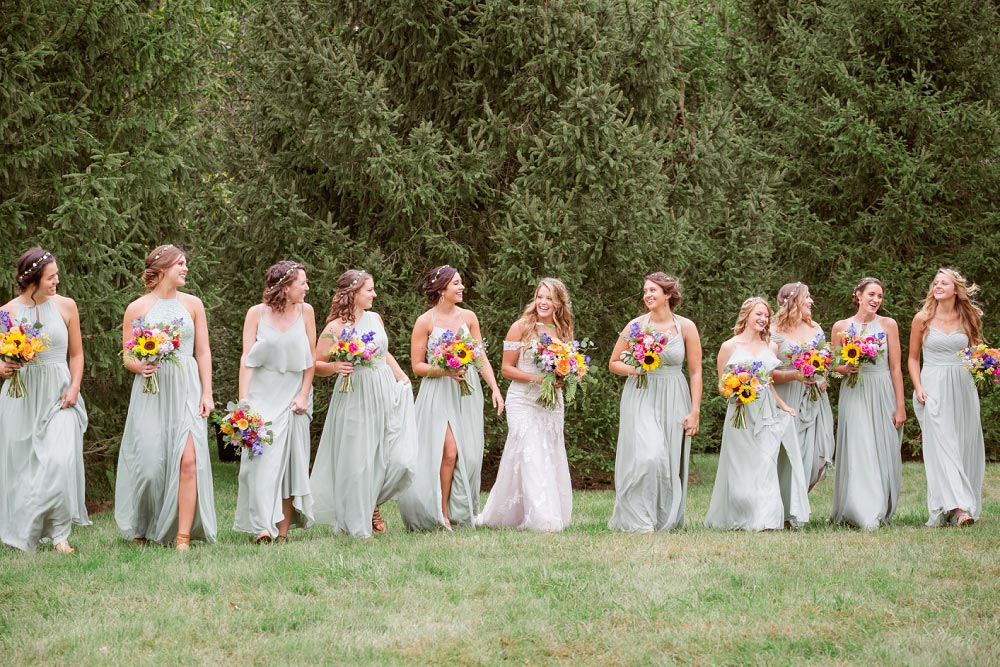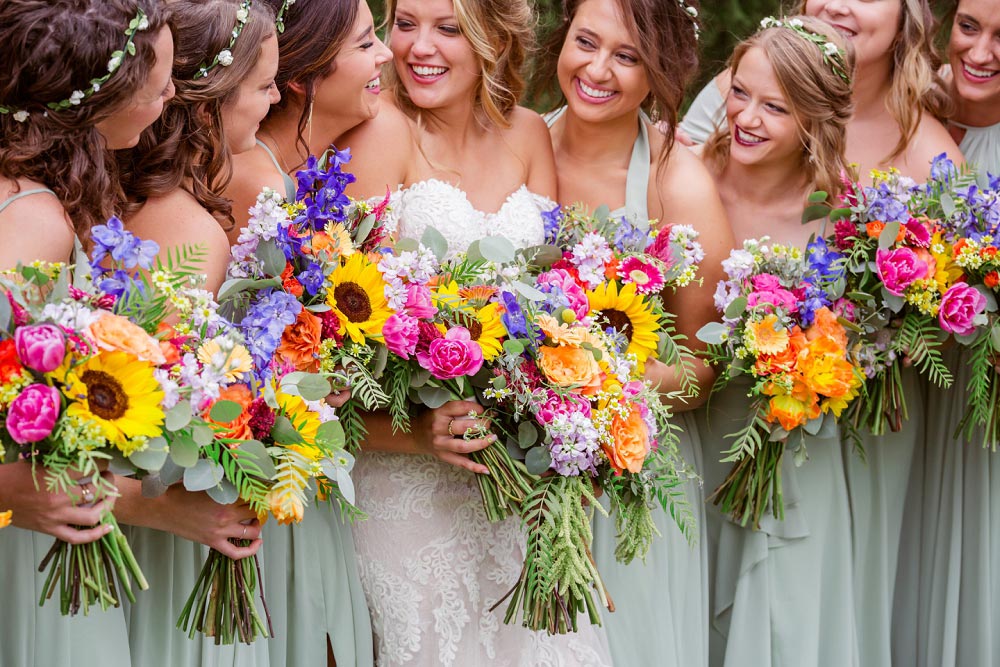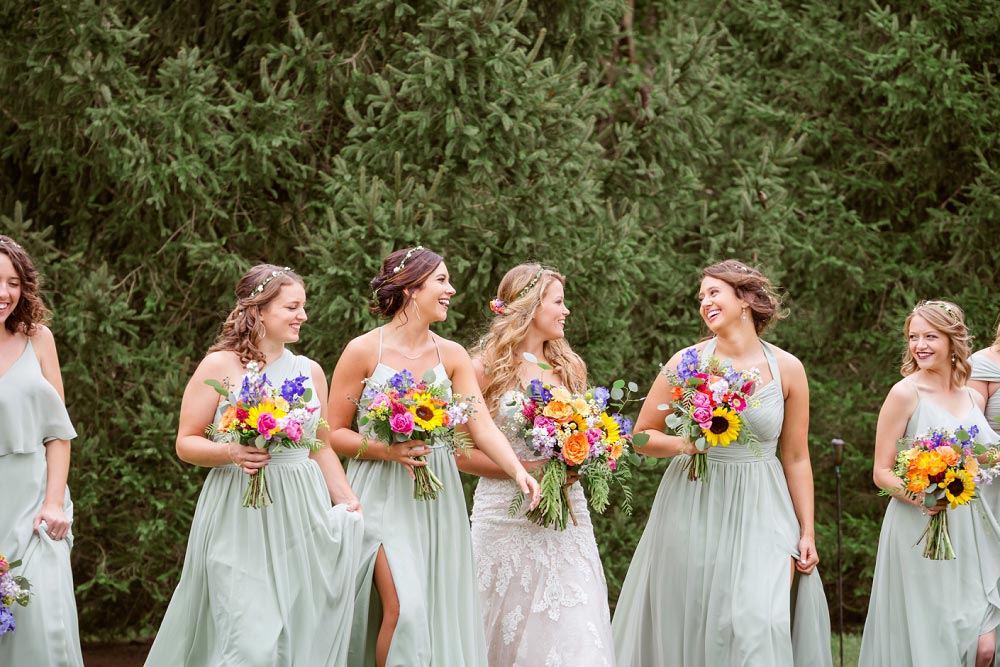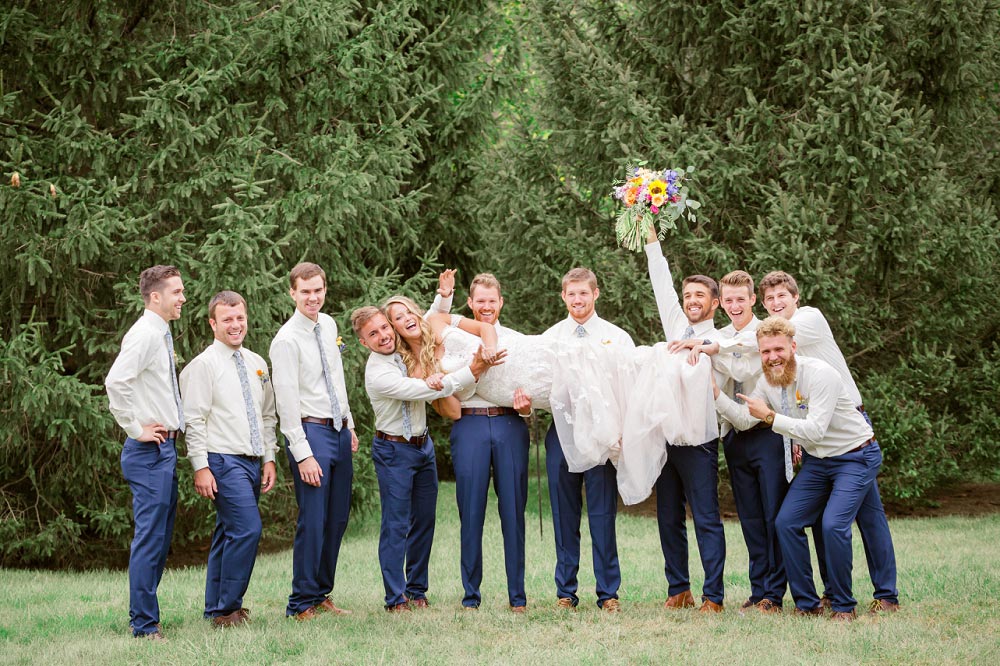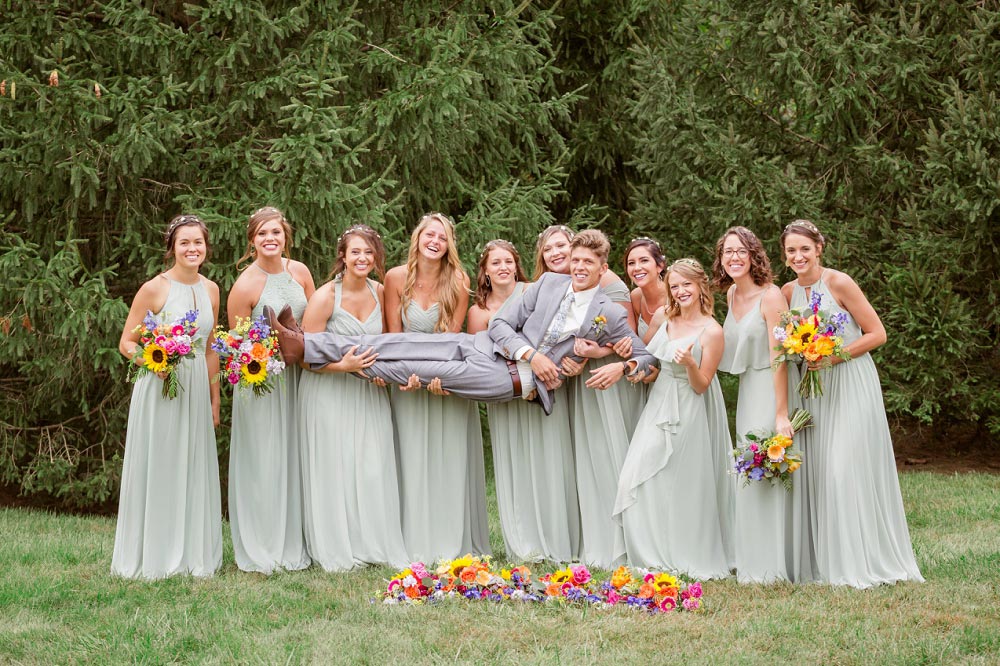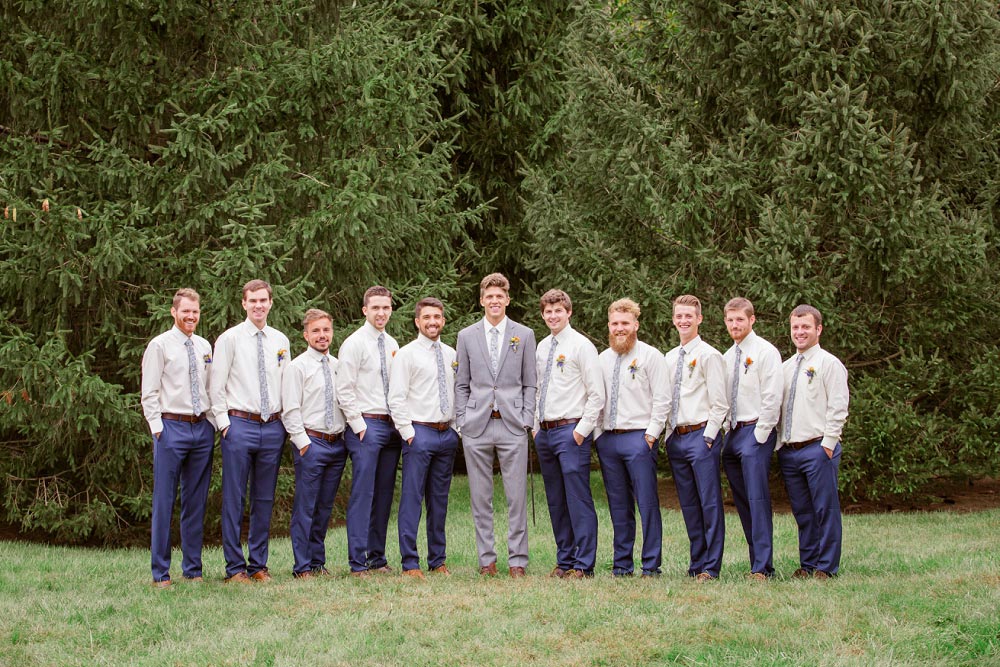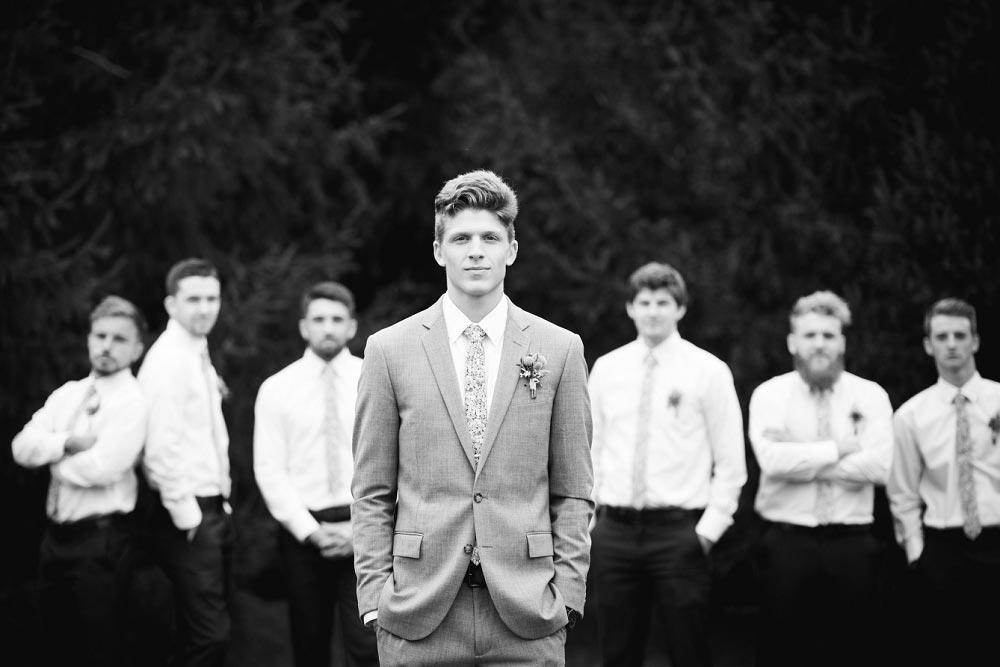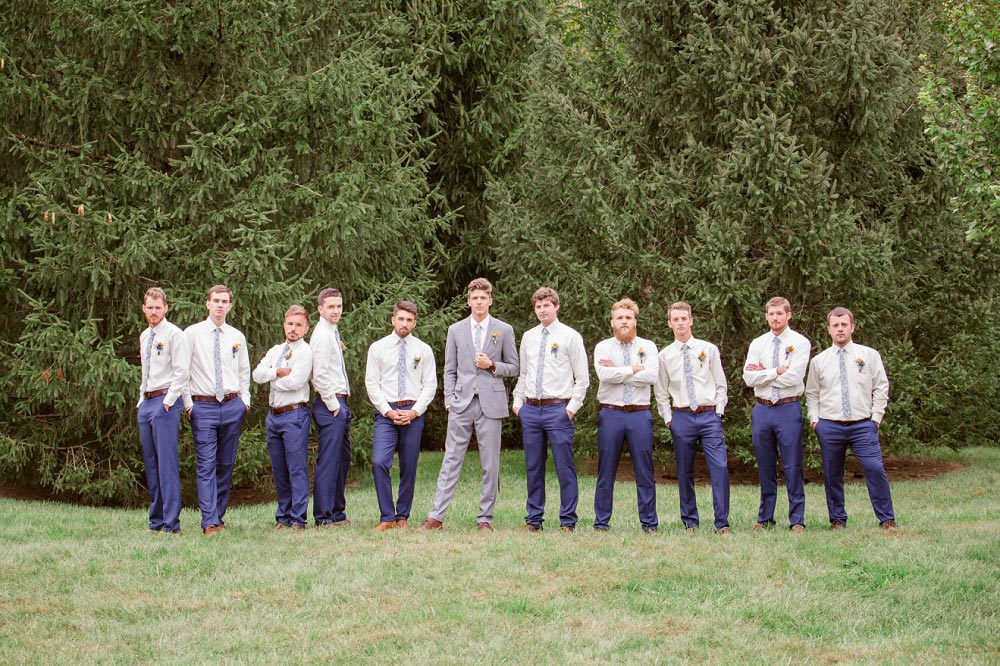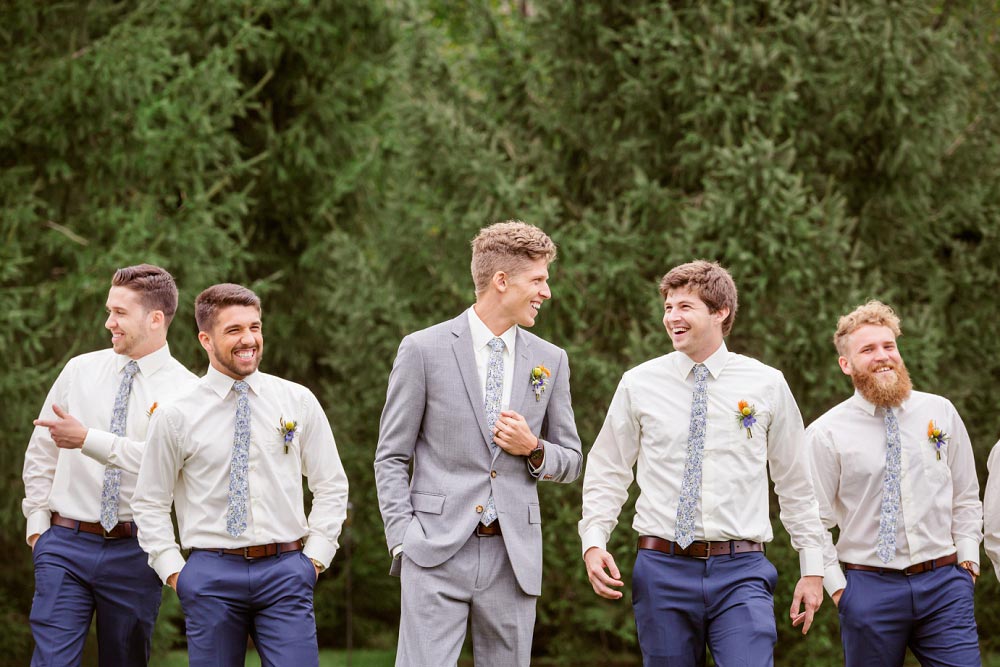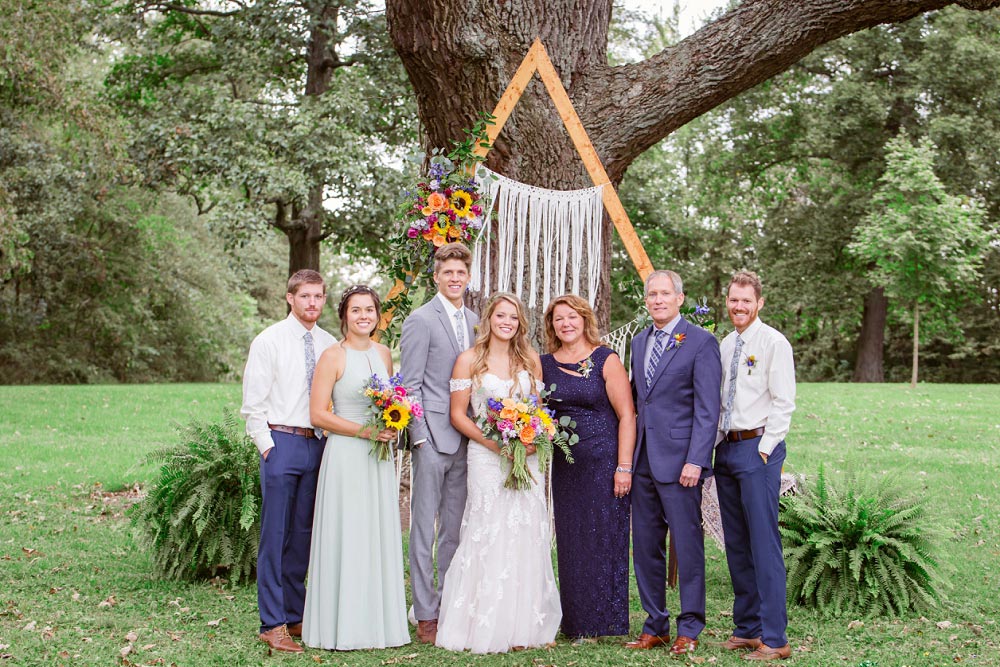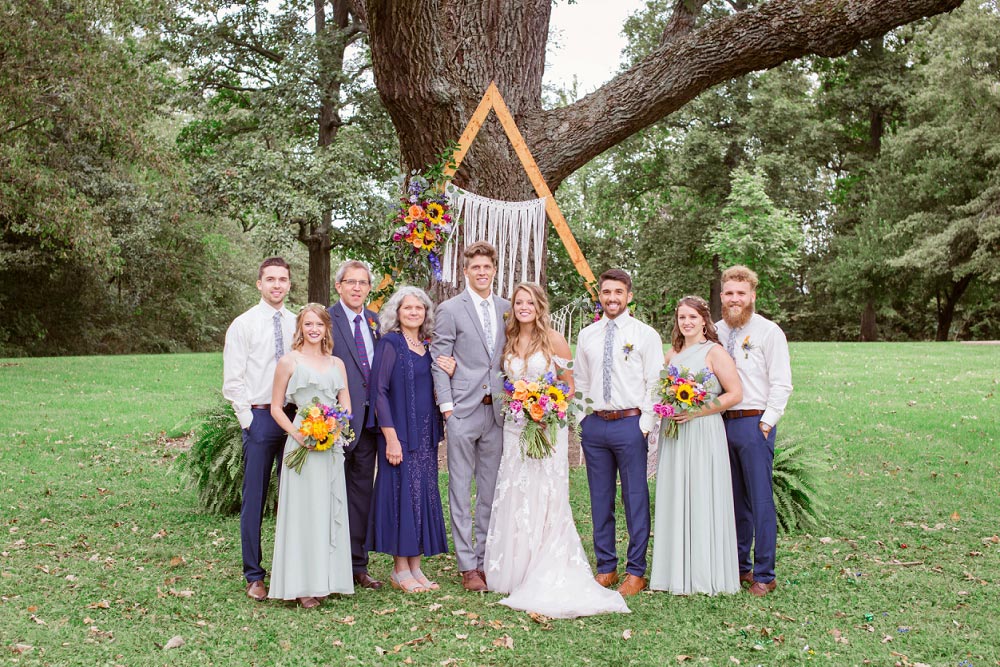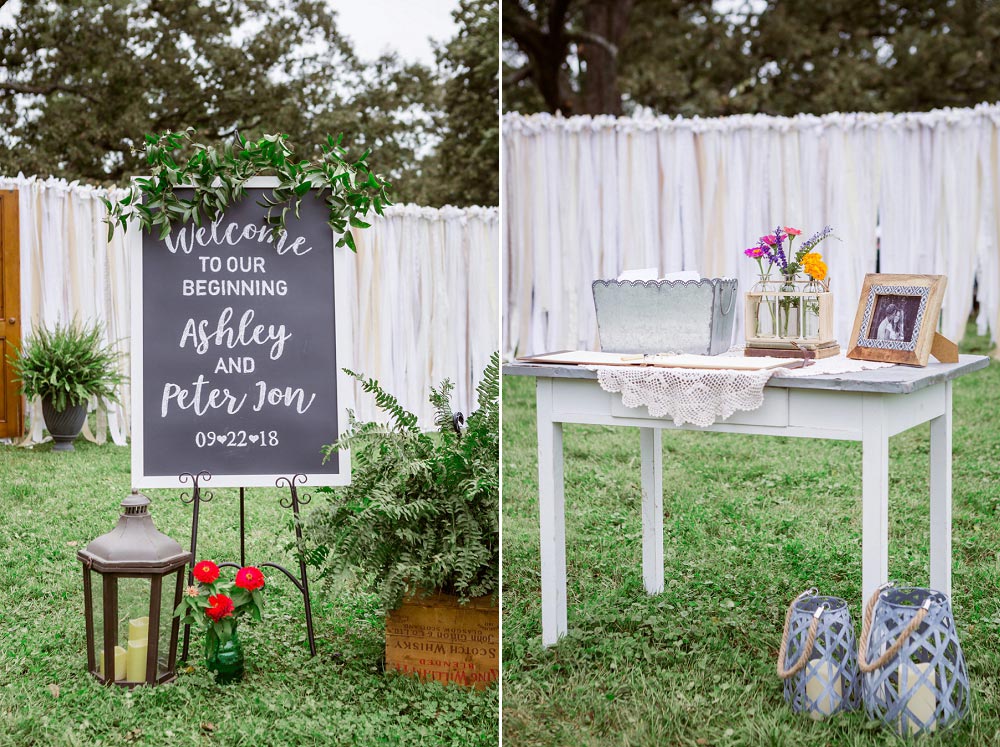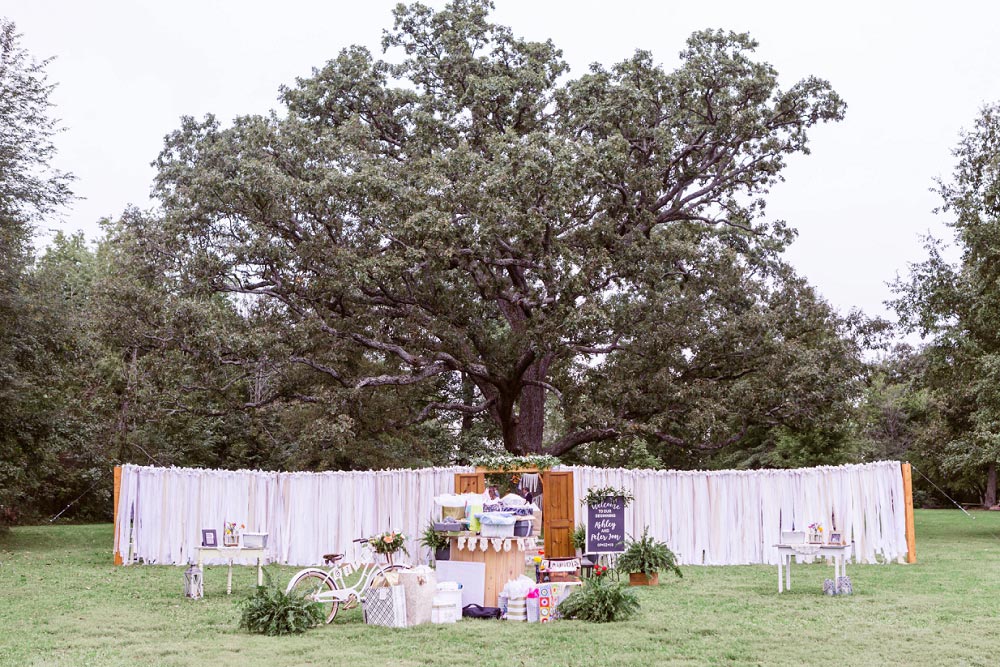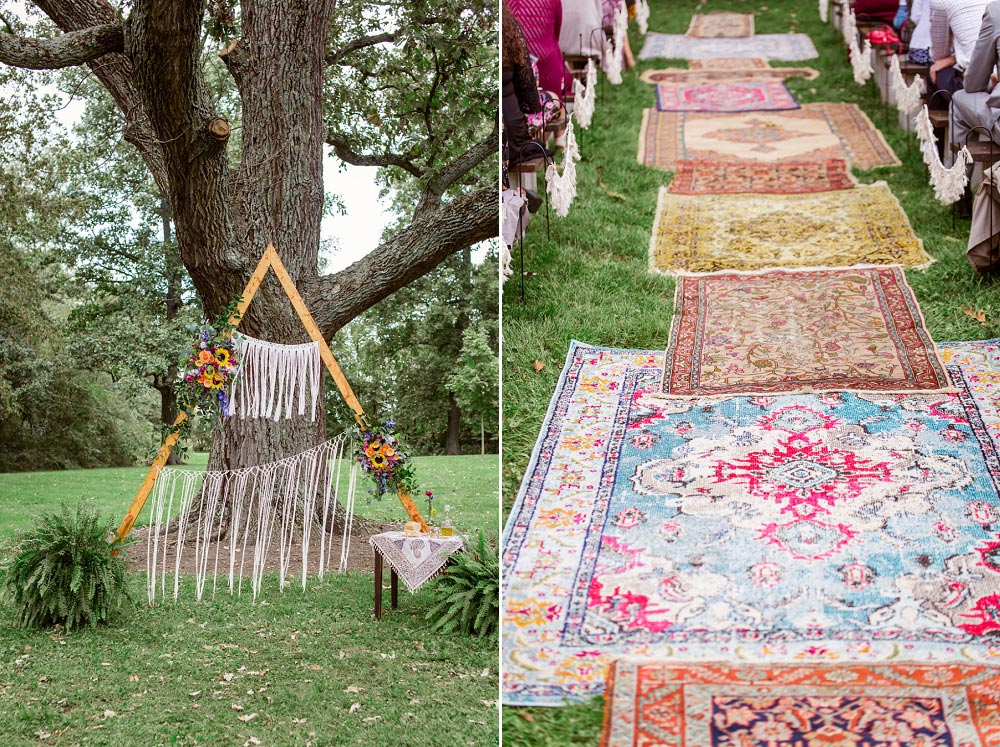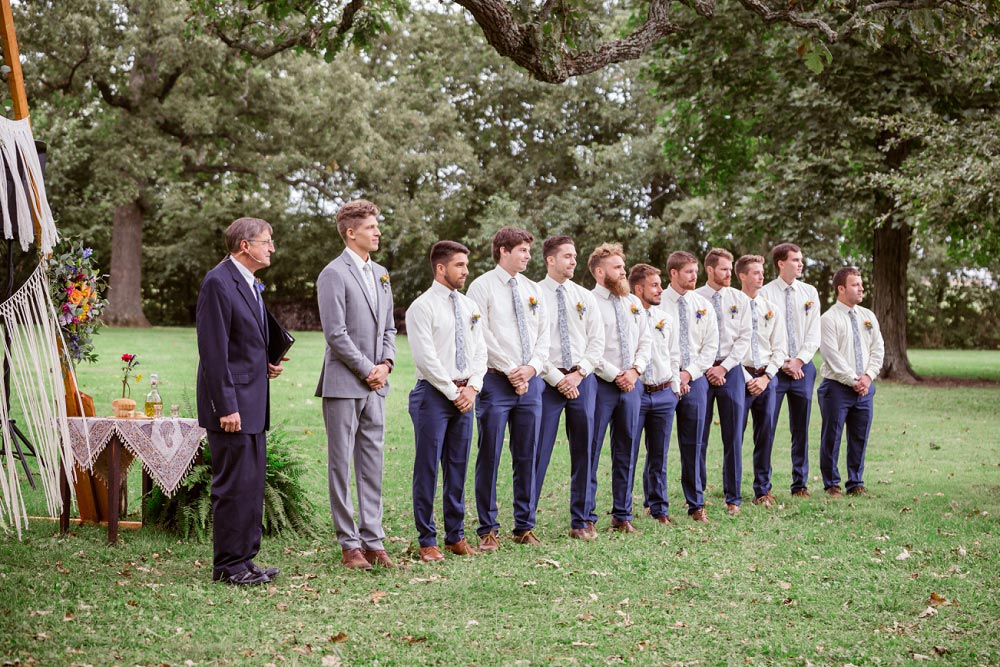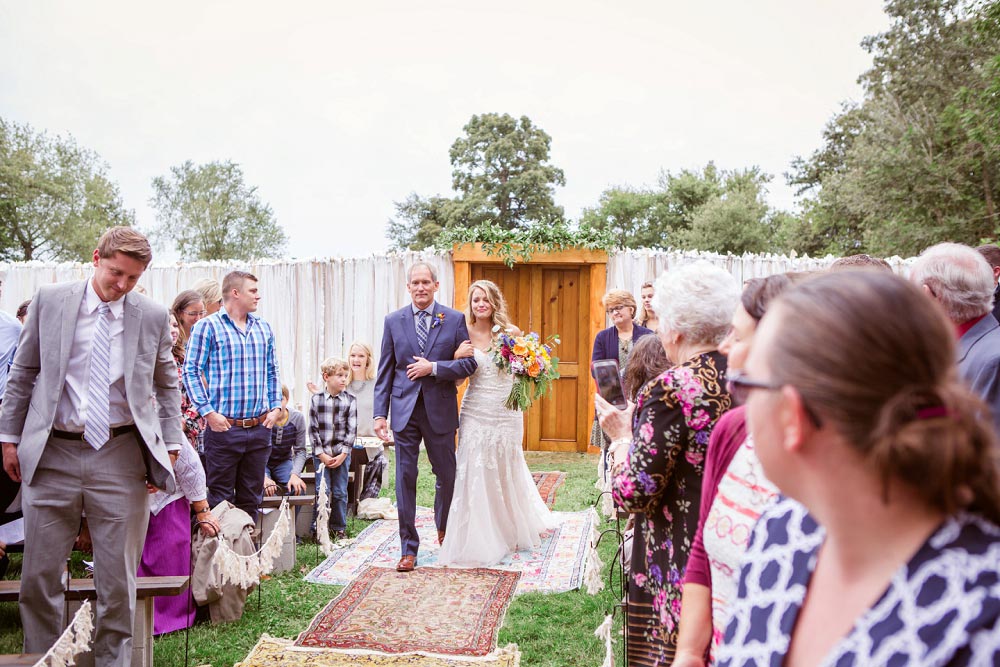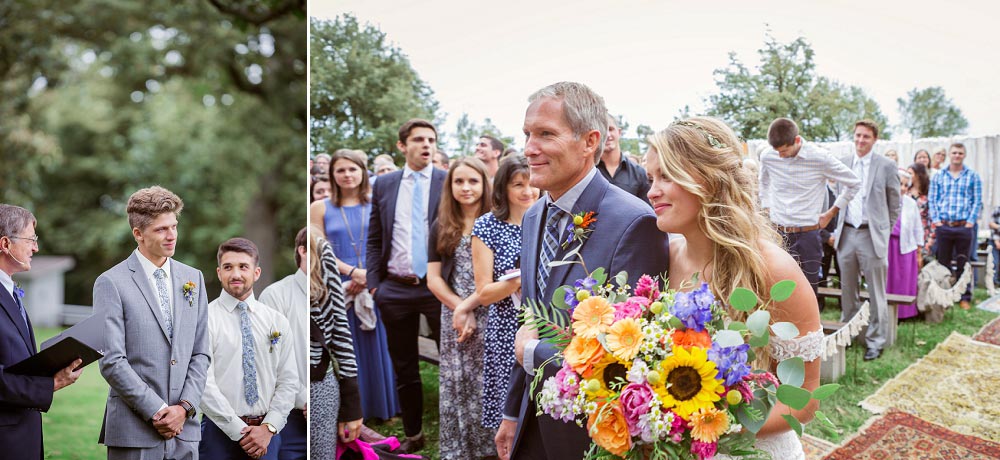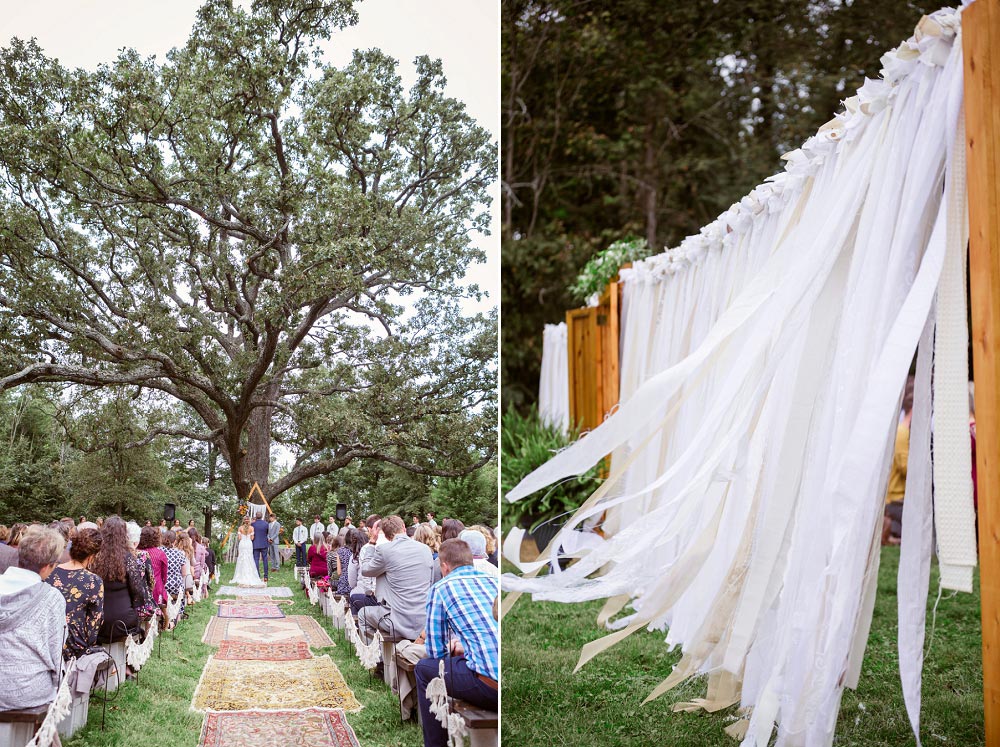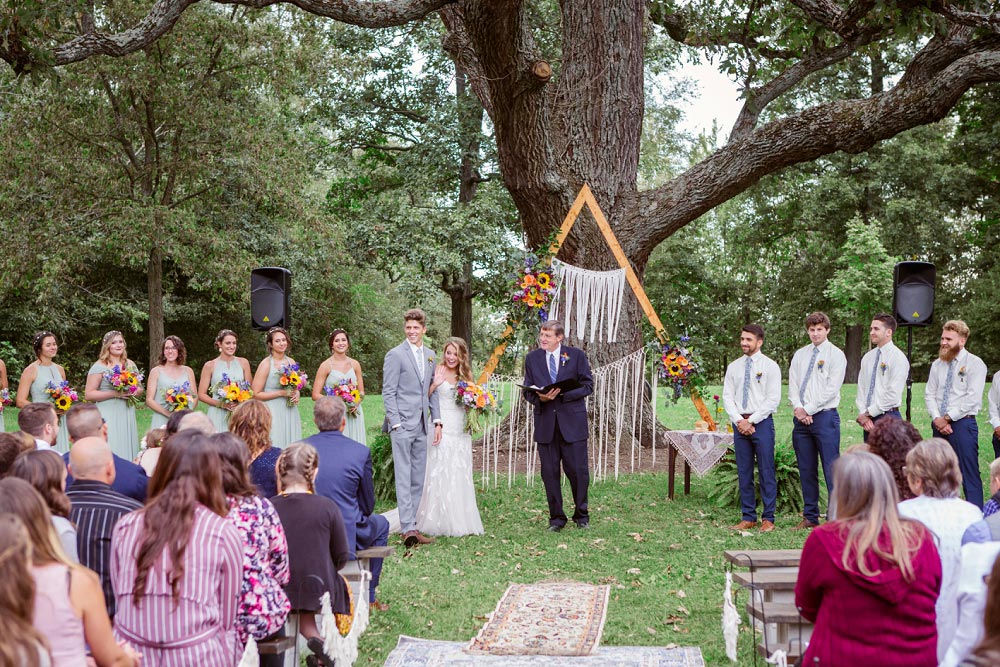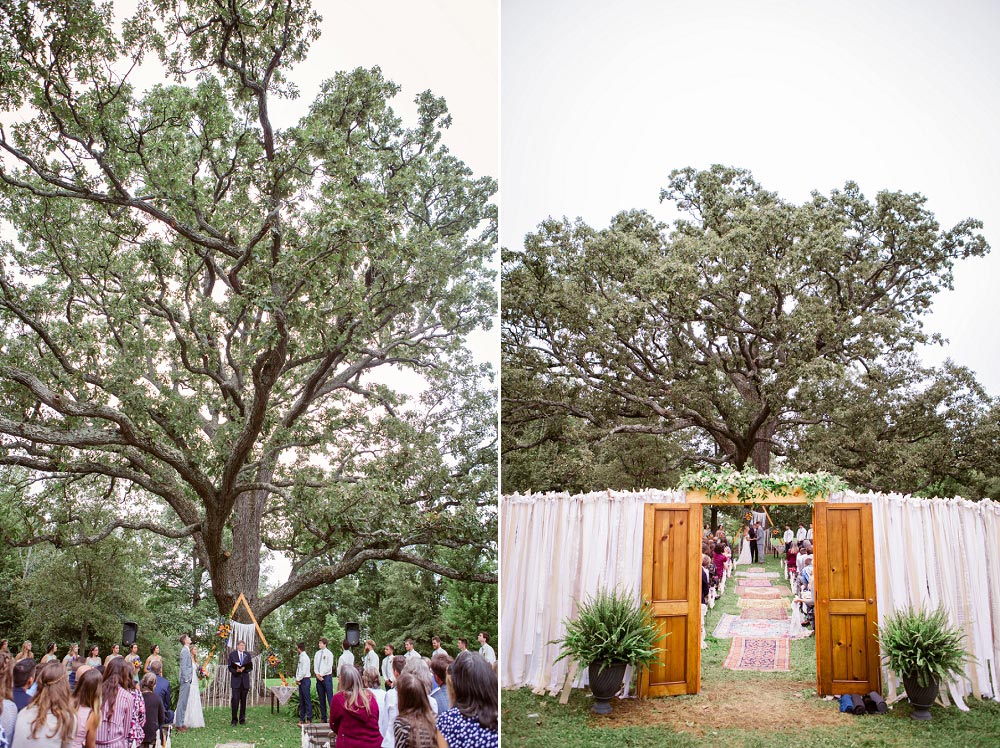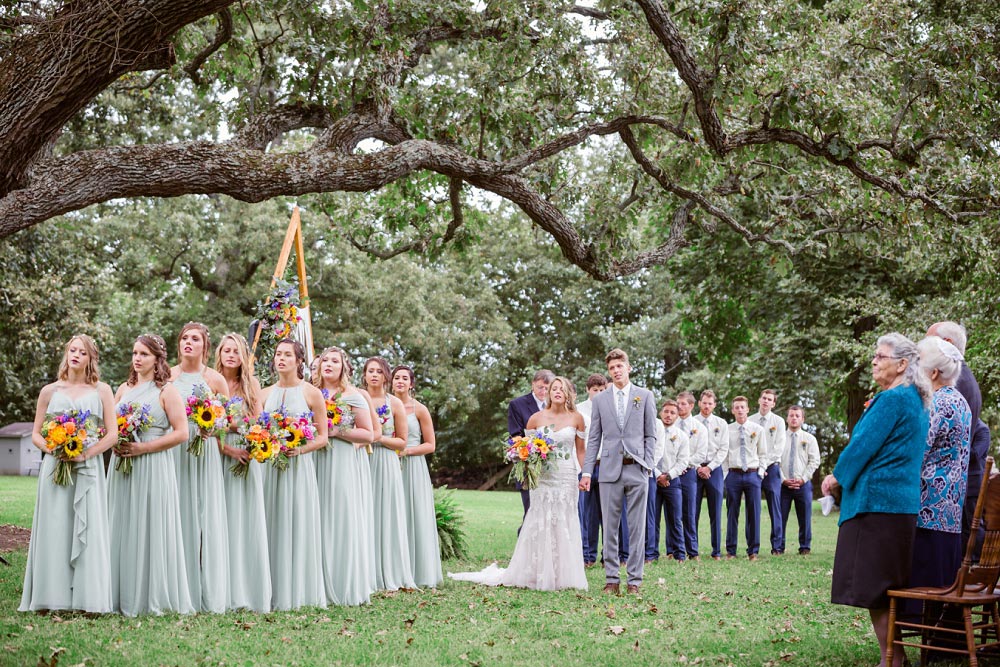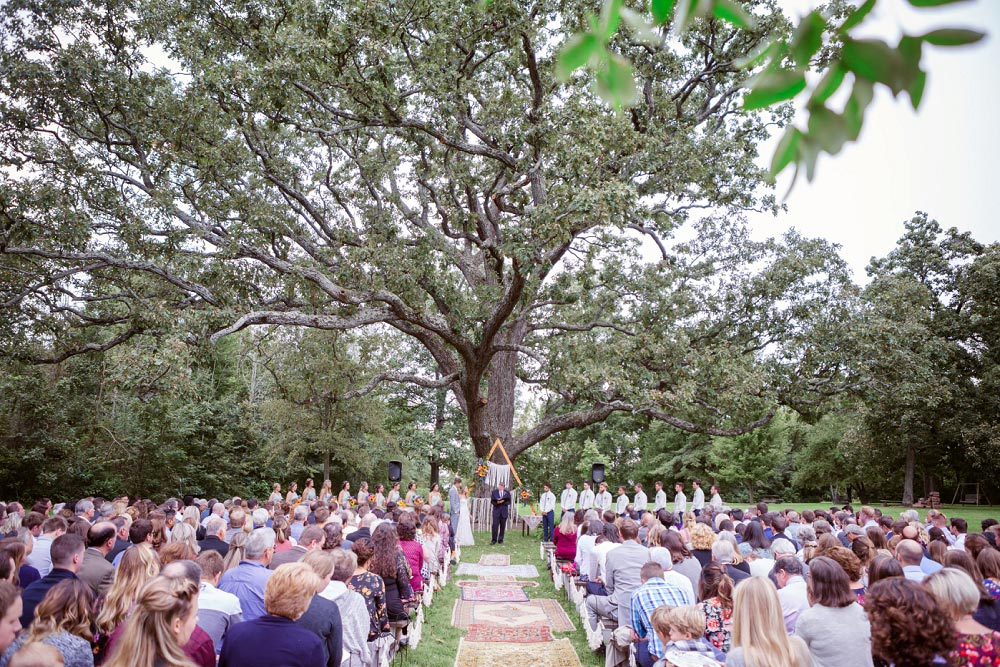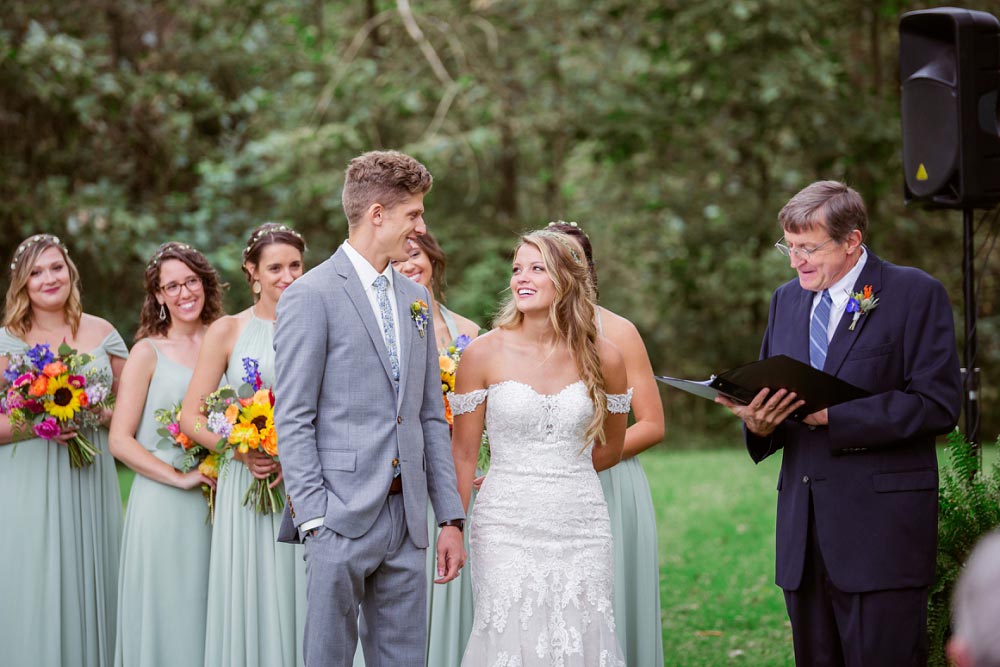 During the ceremony Emma painted the scene. LOVE this!!!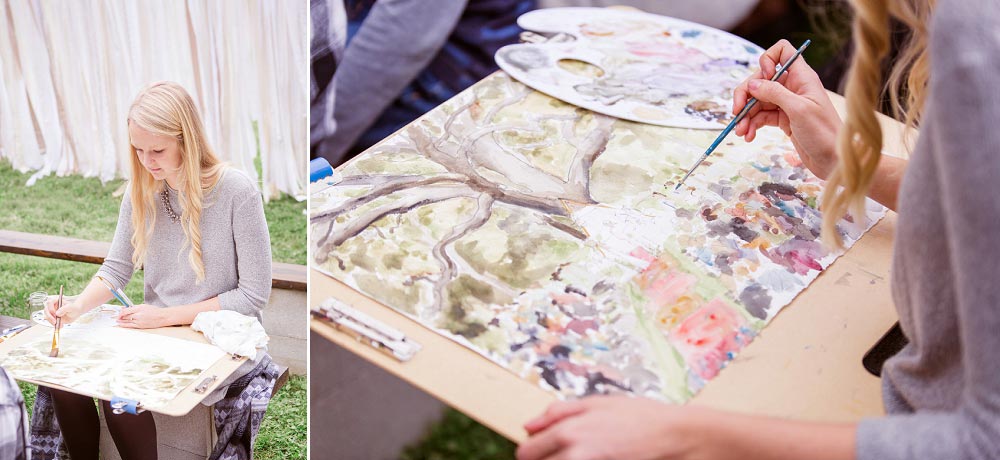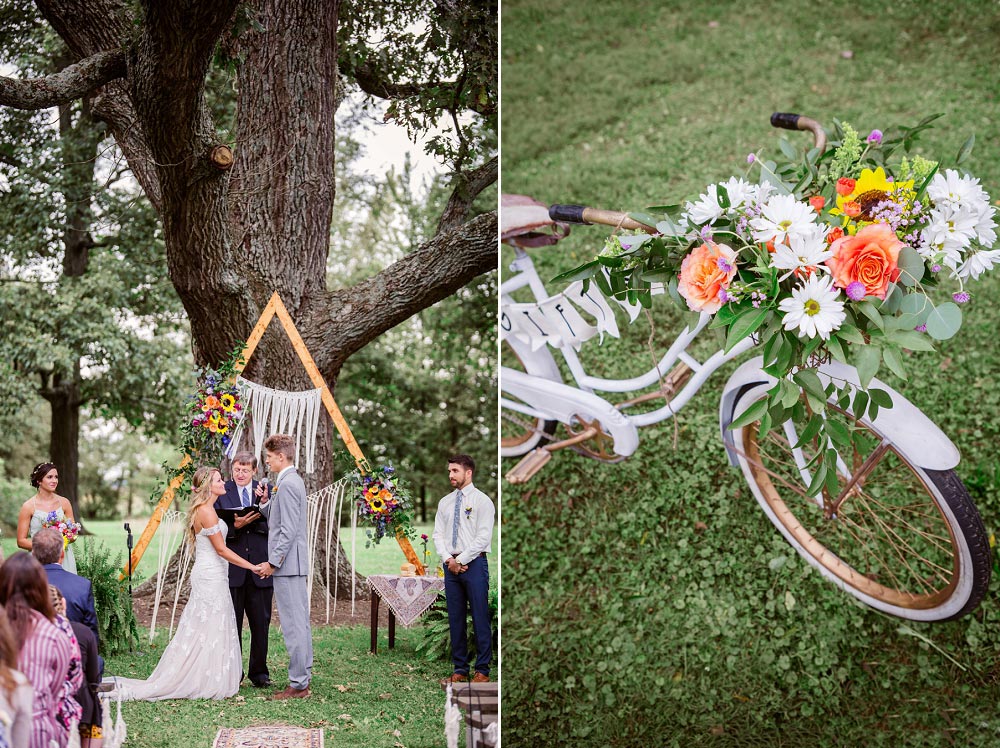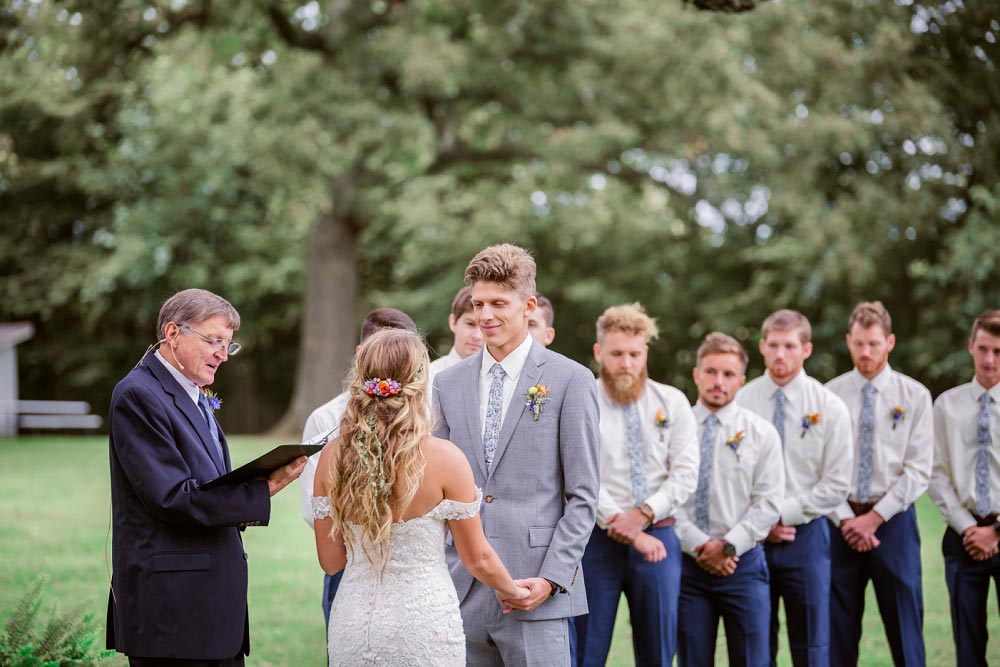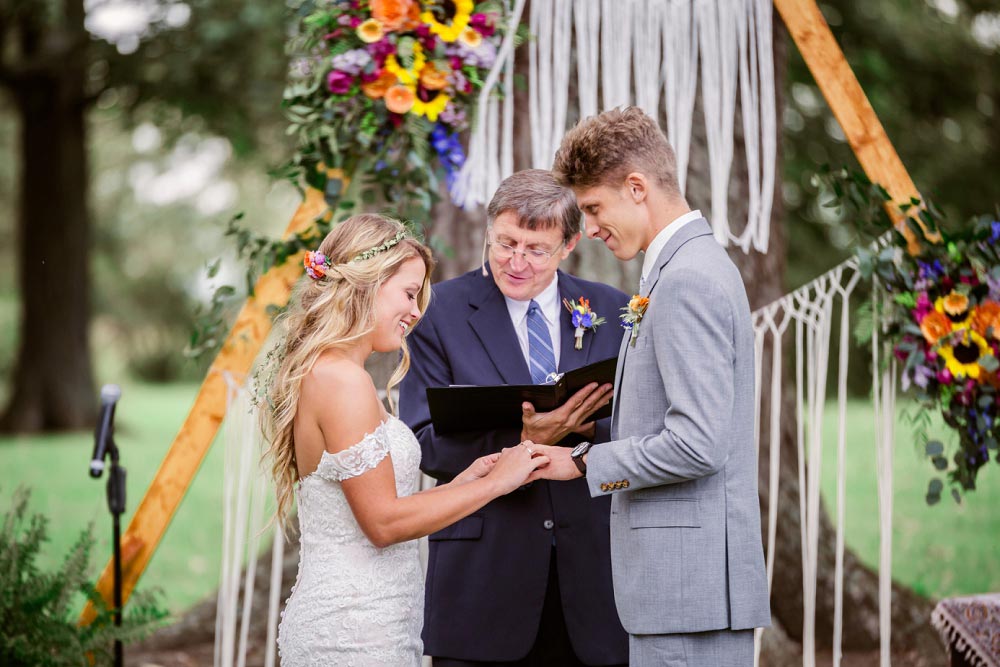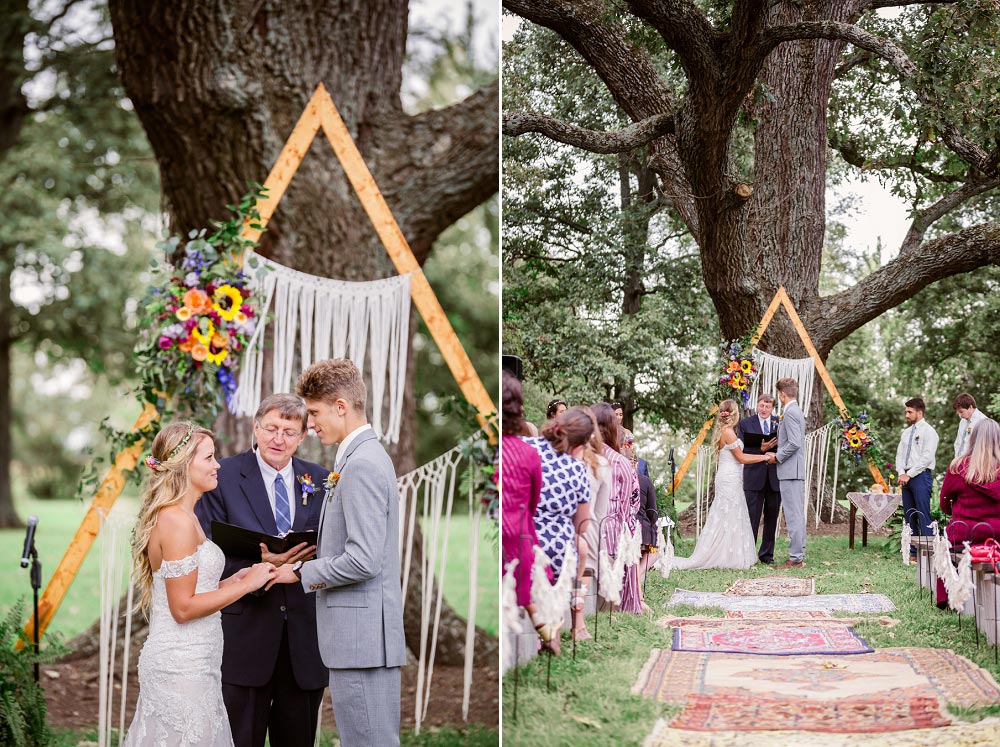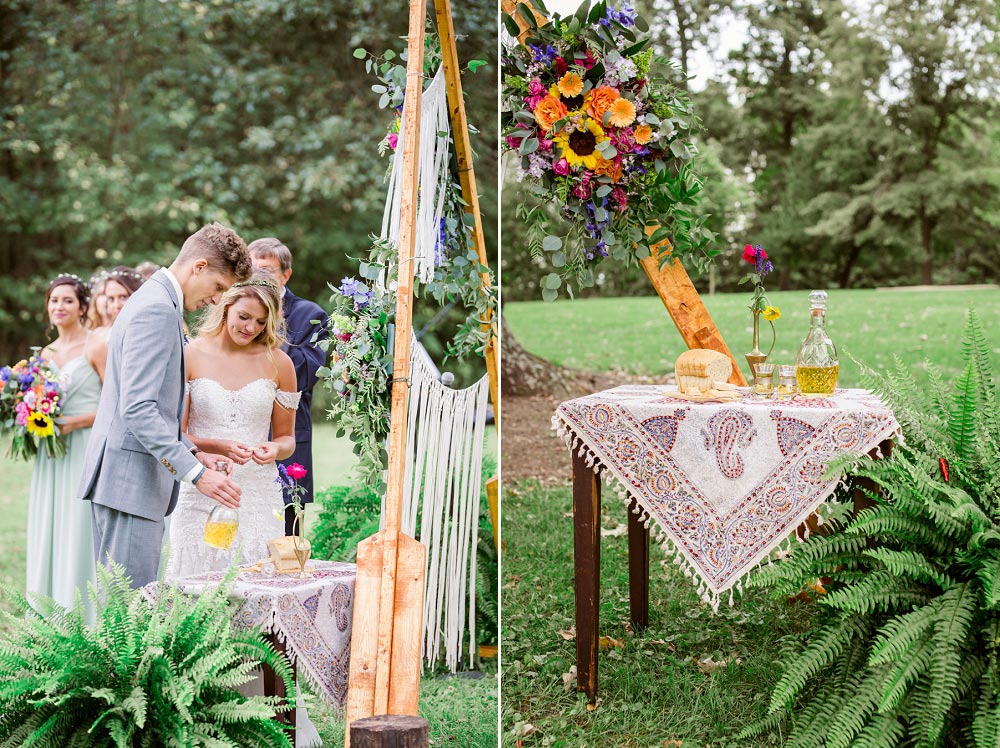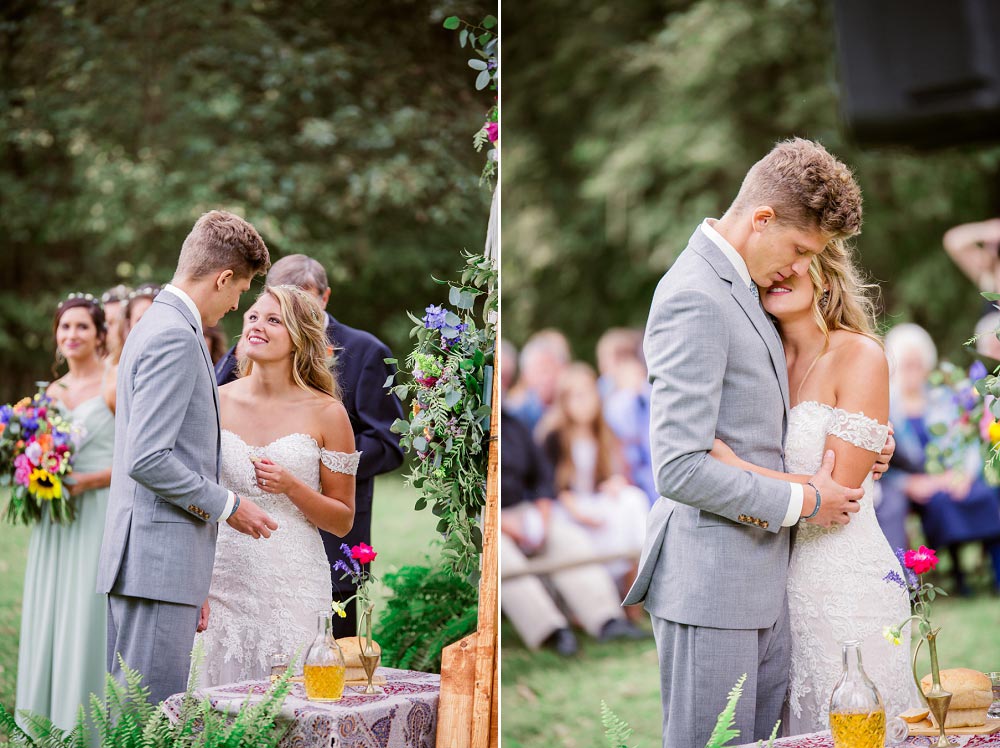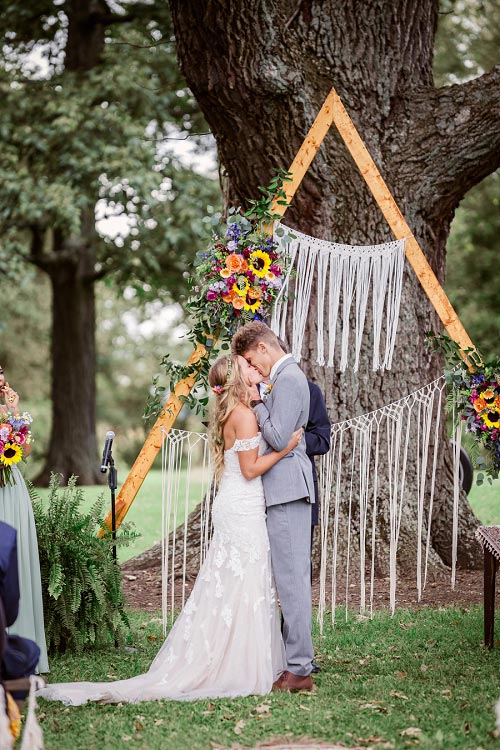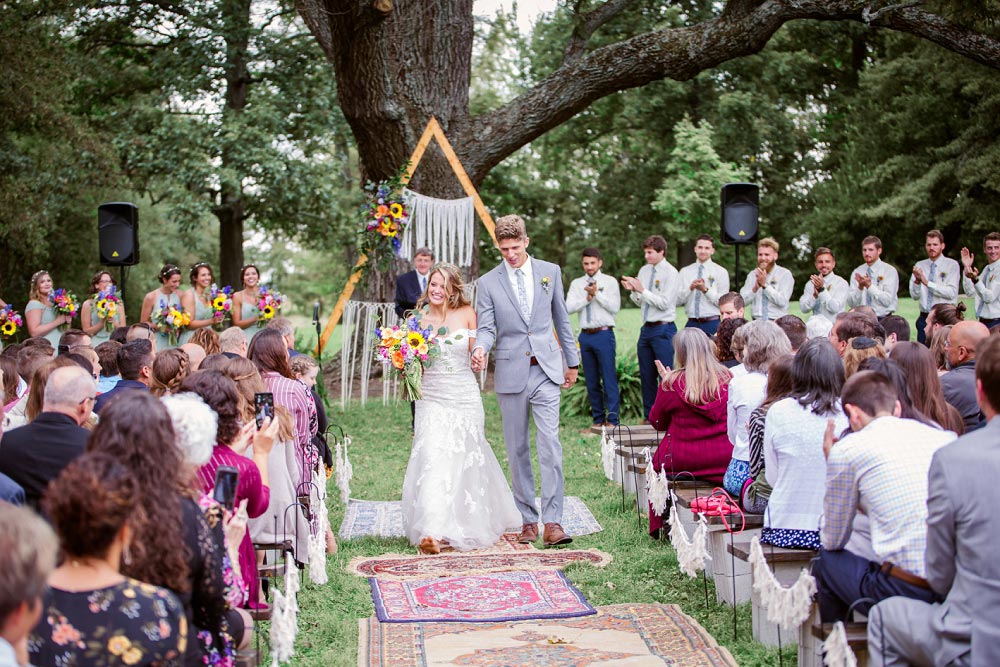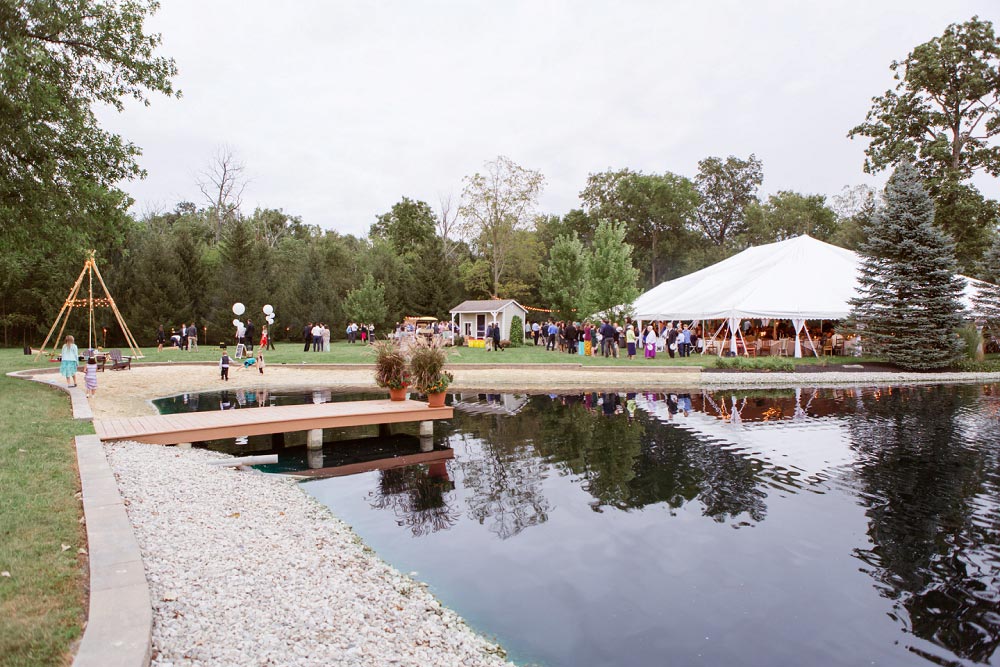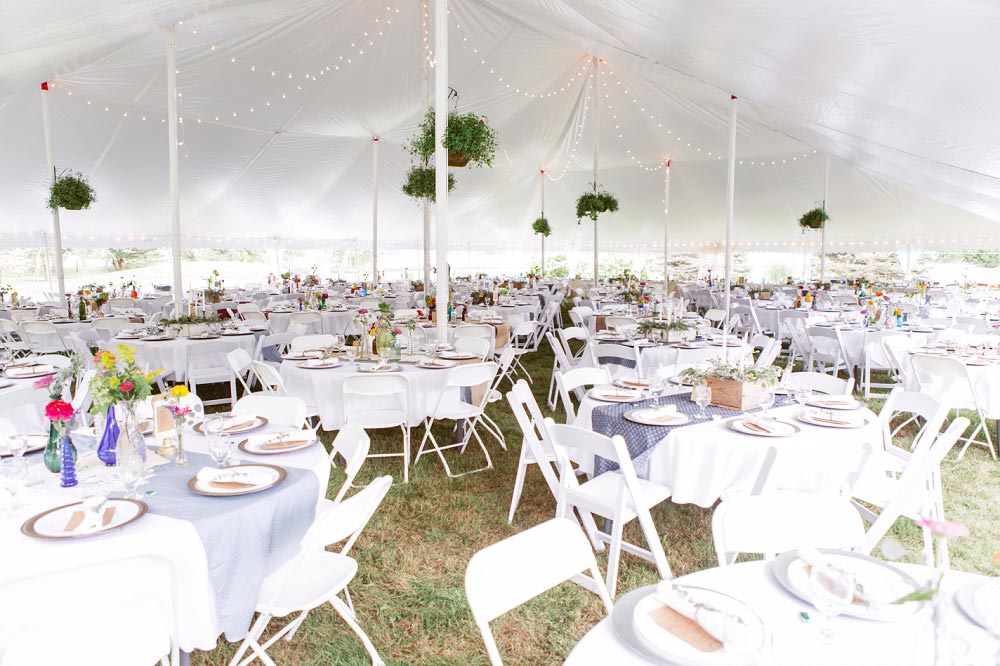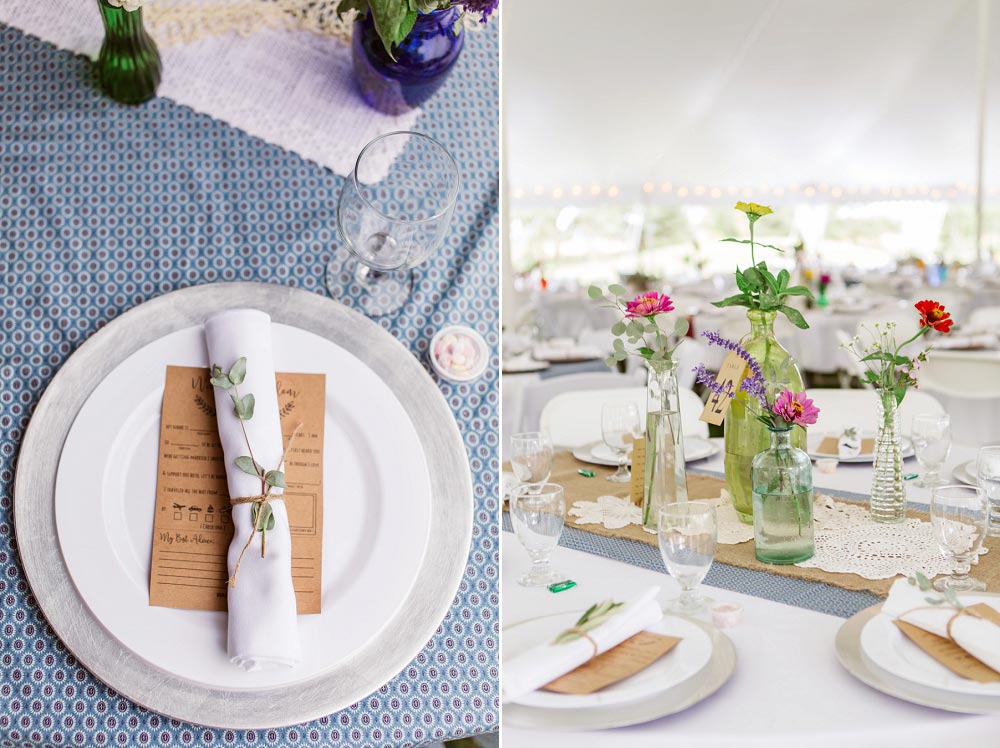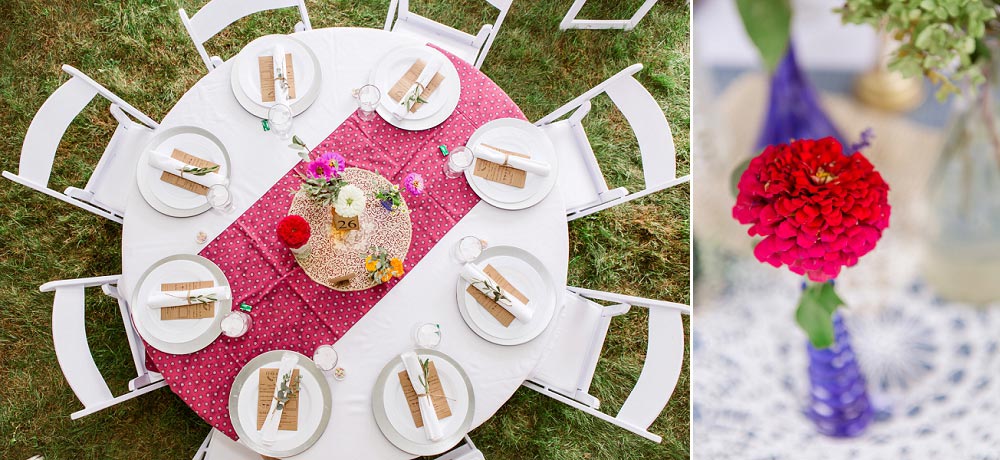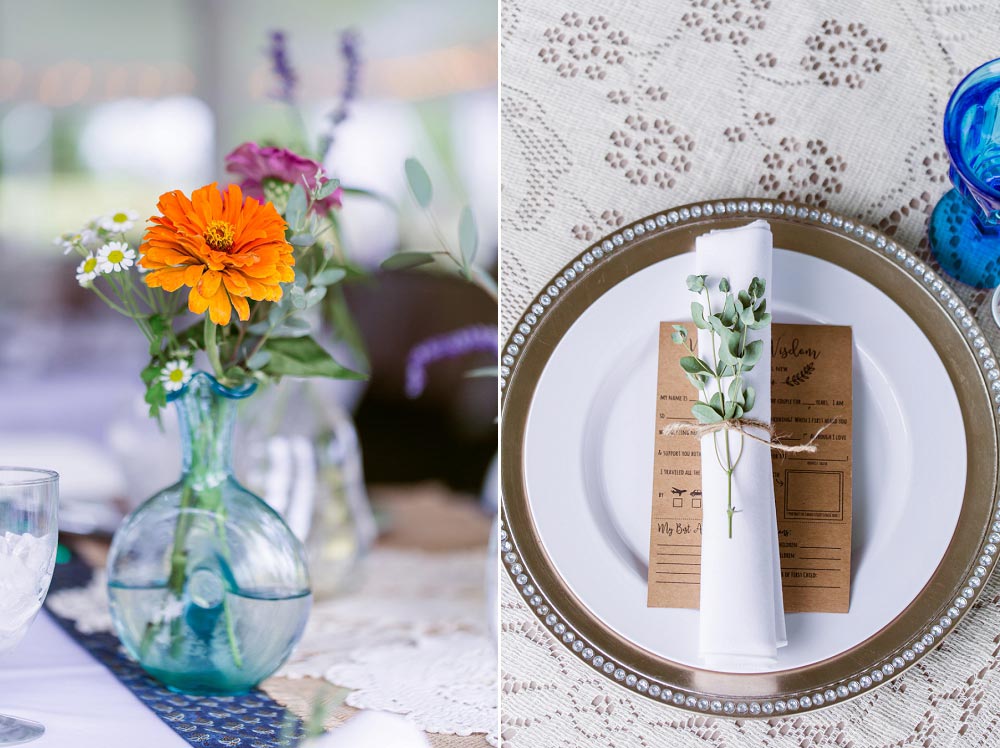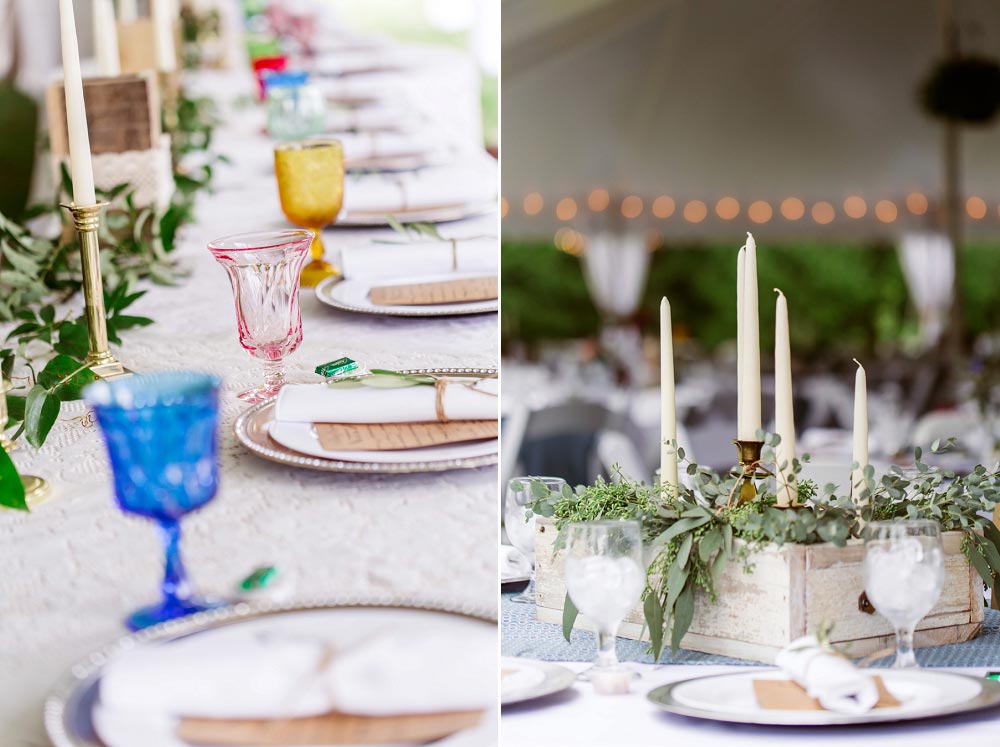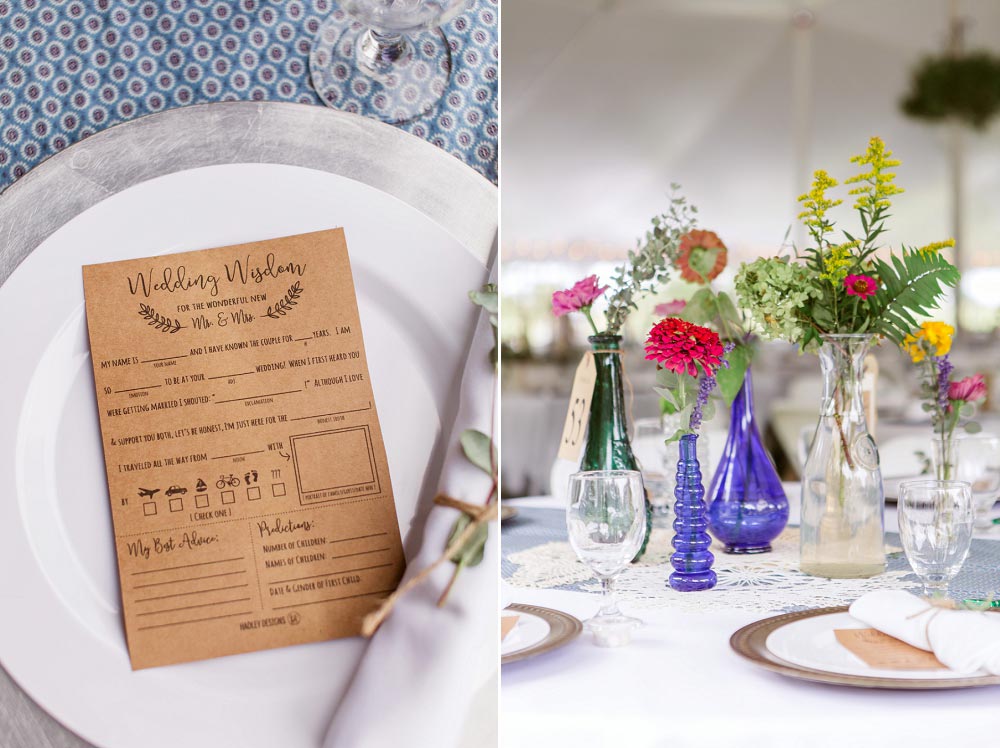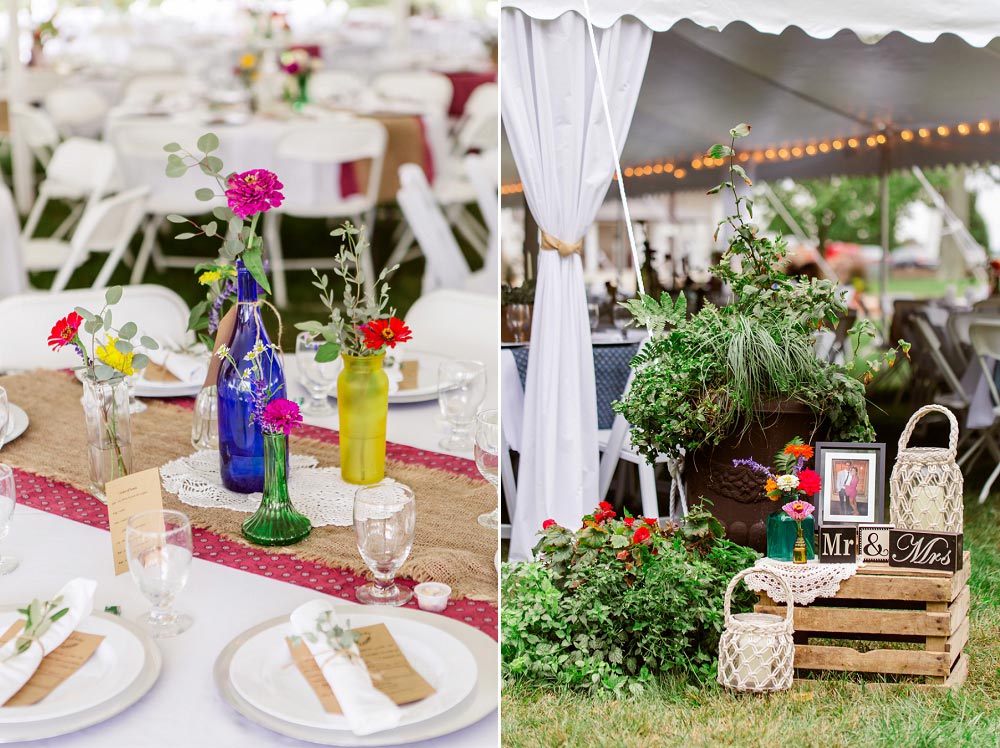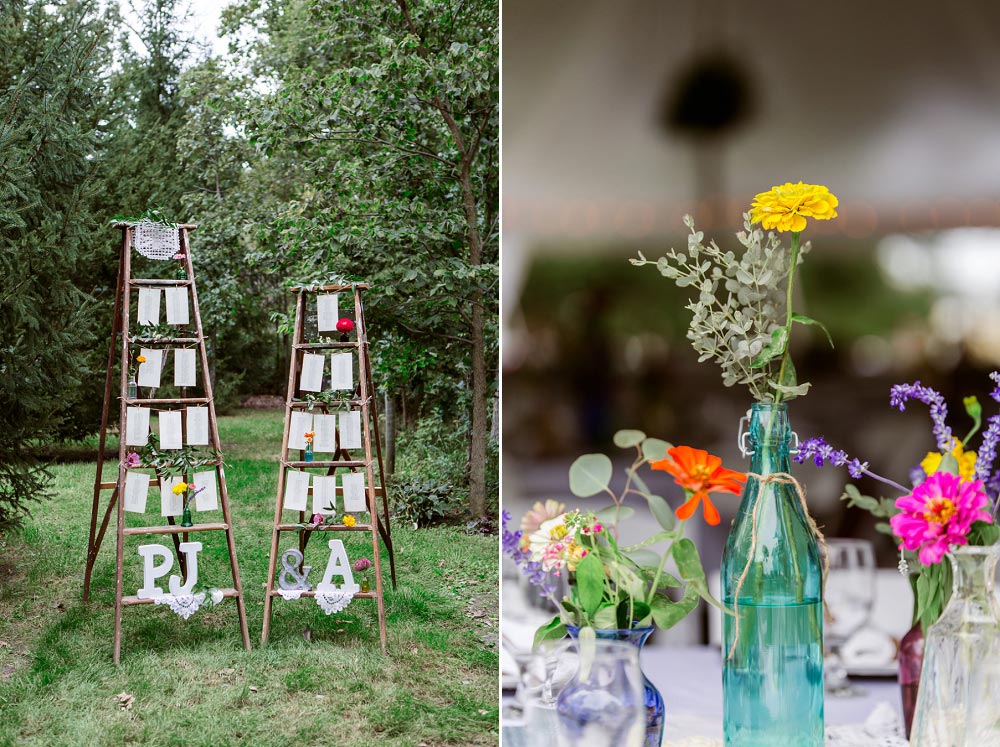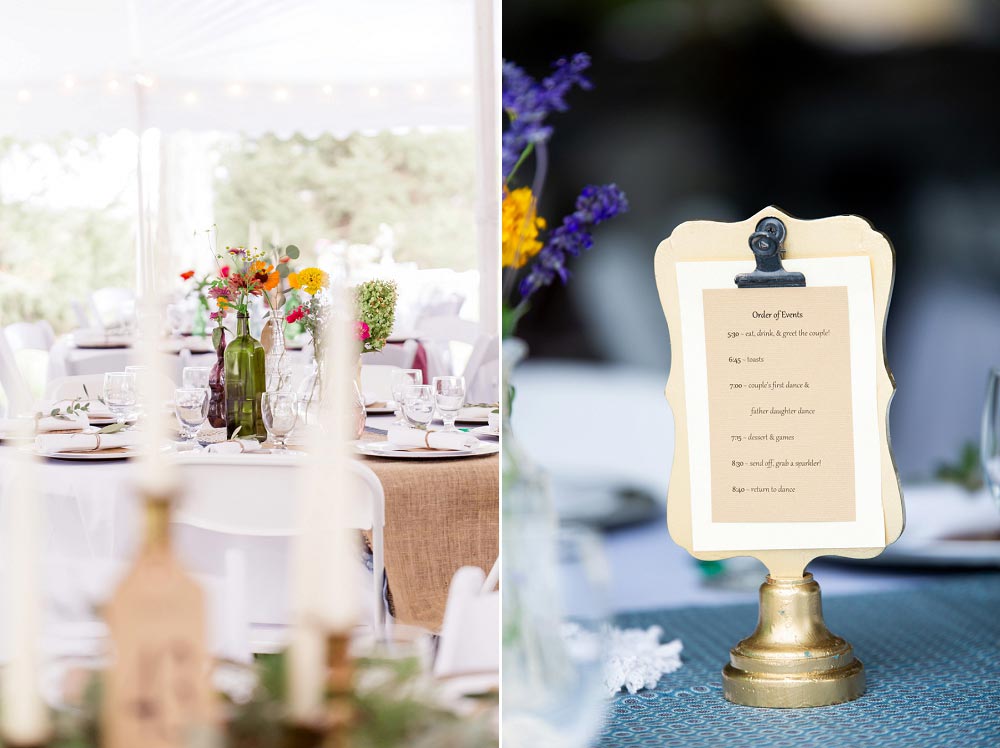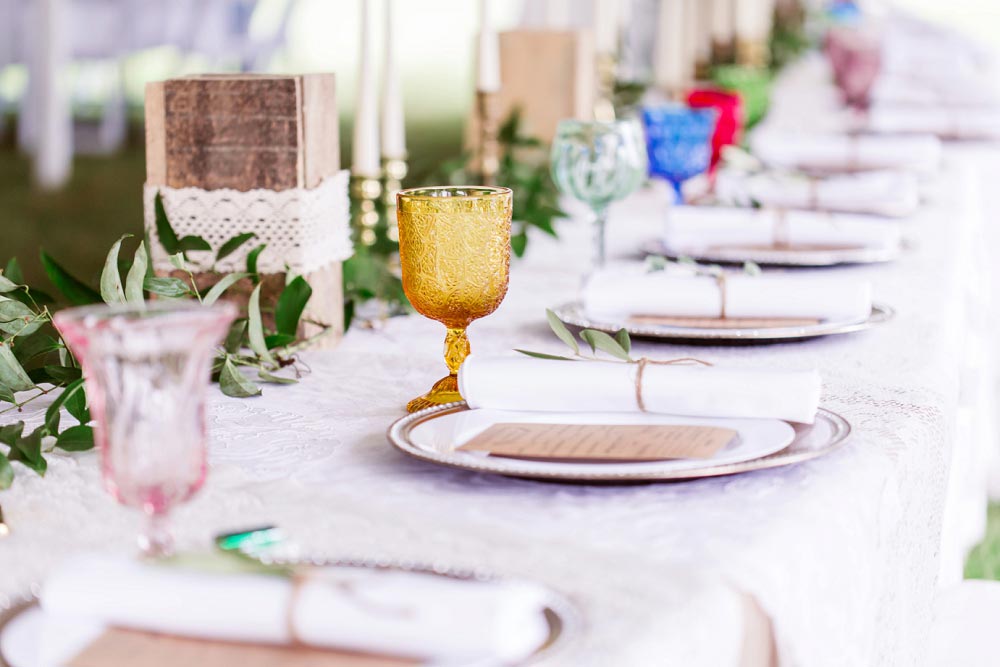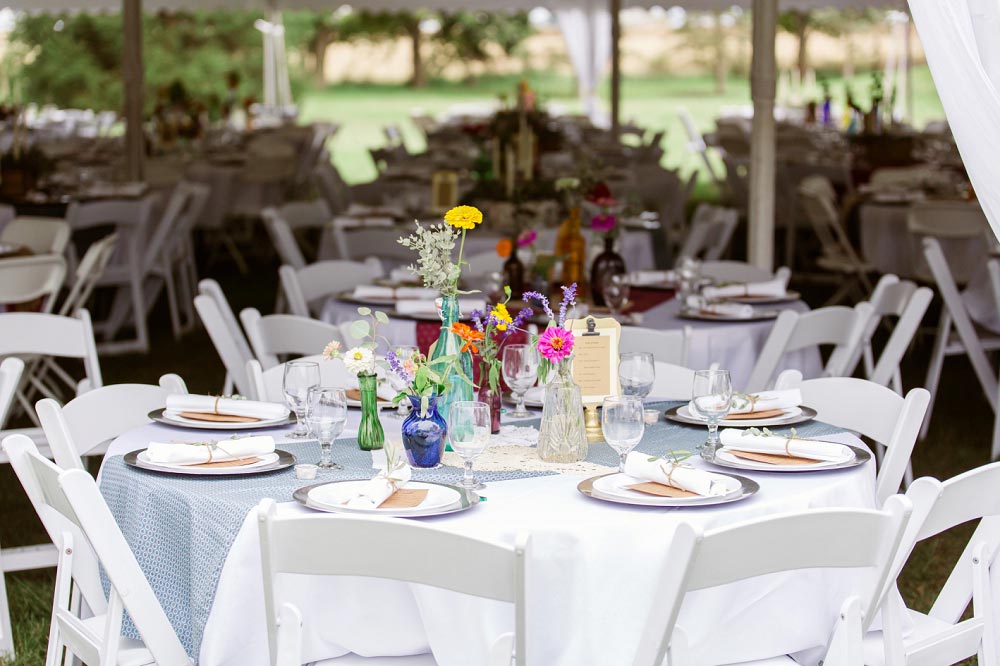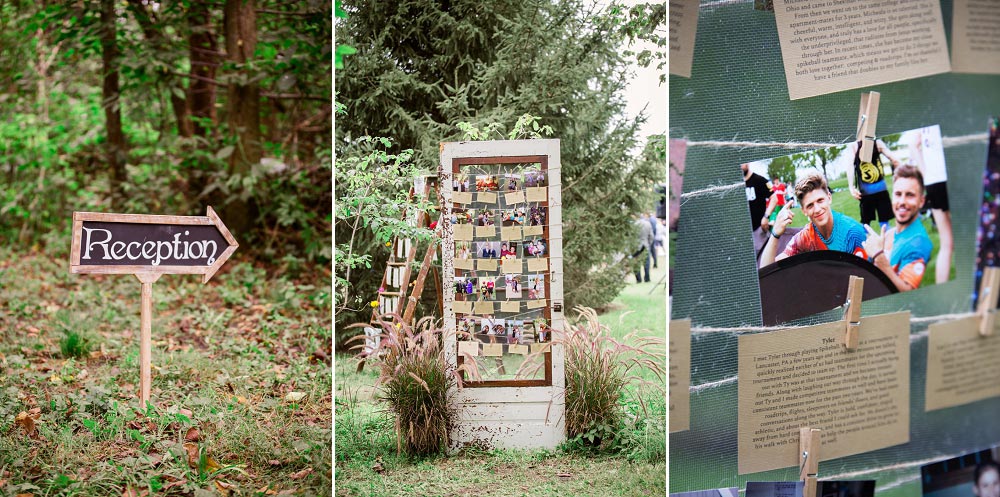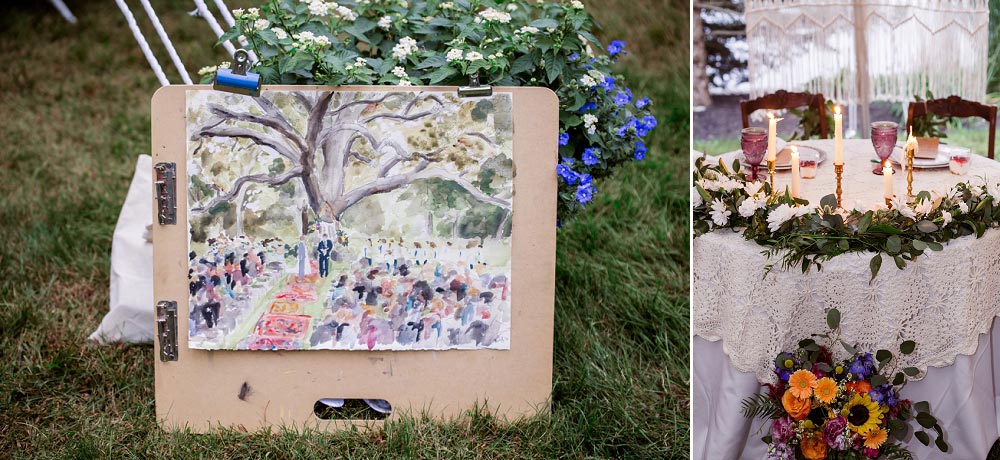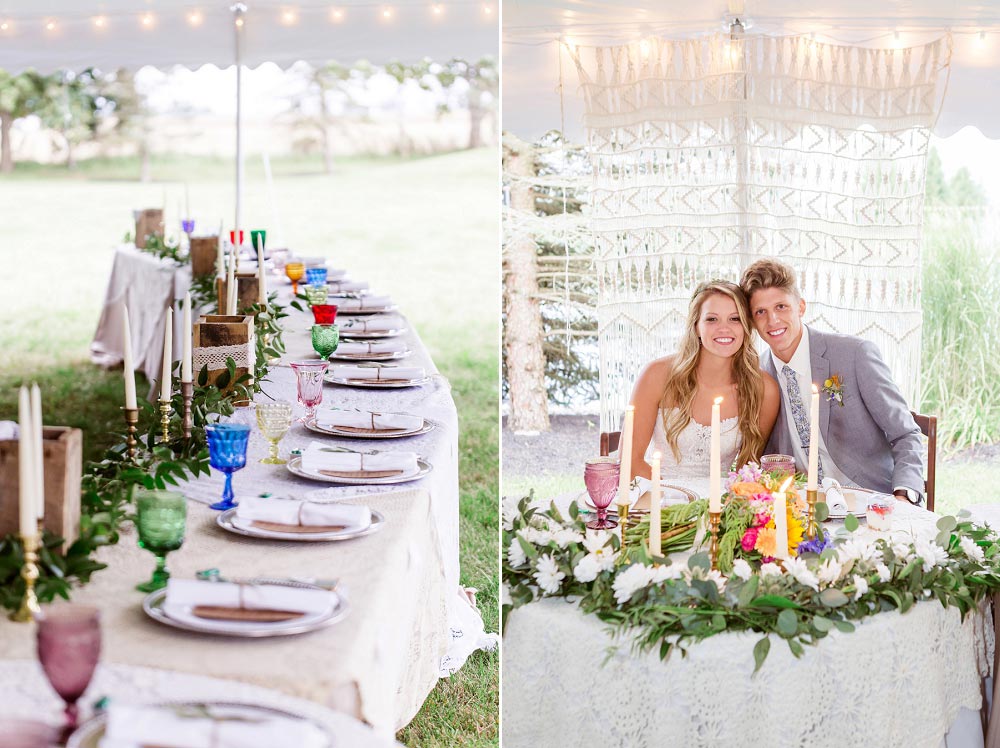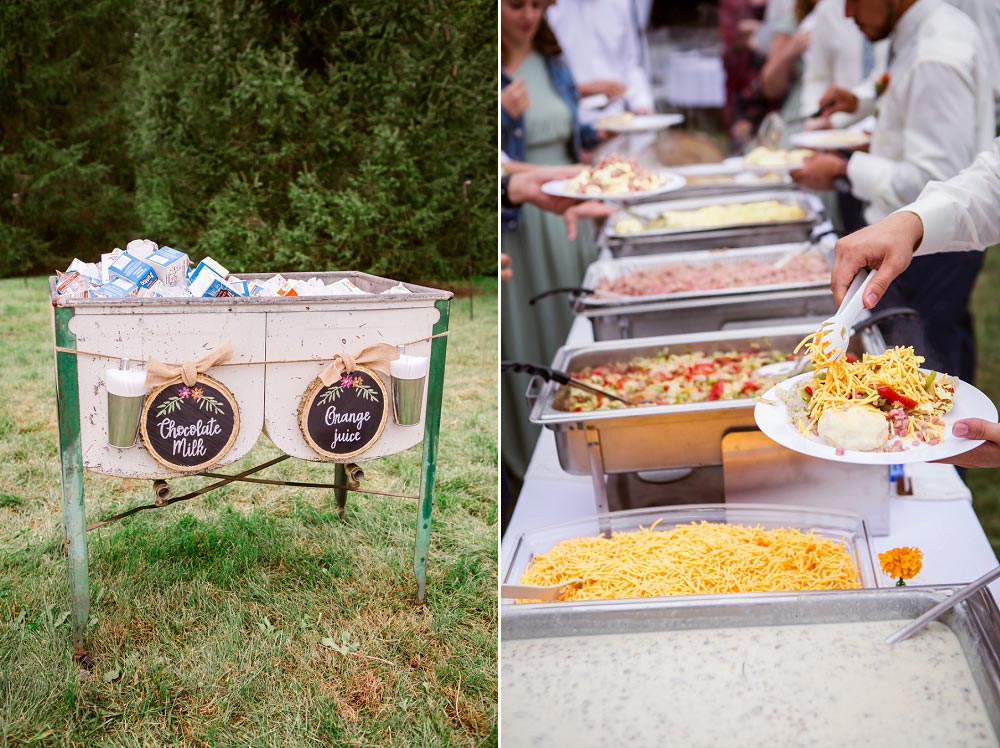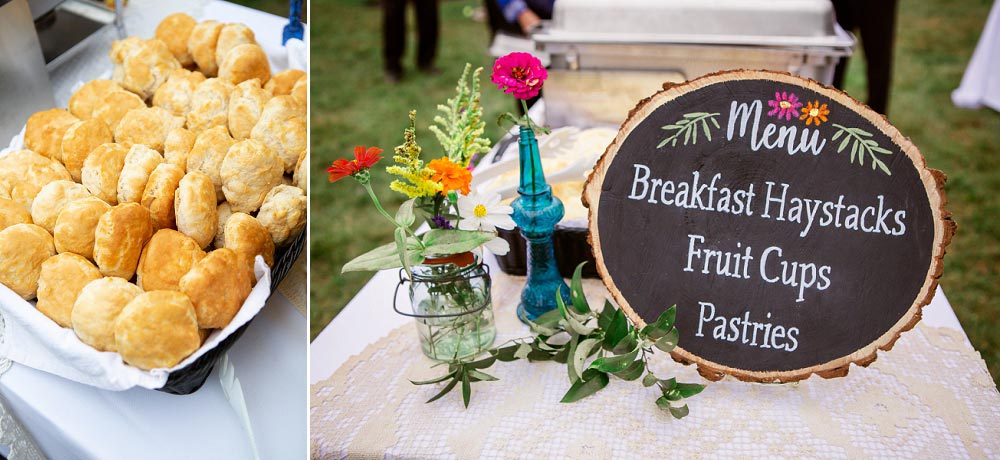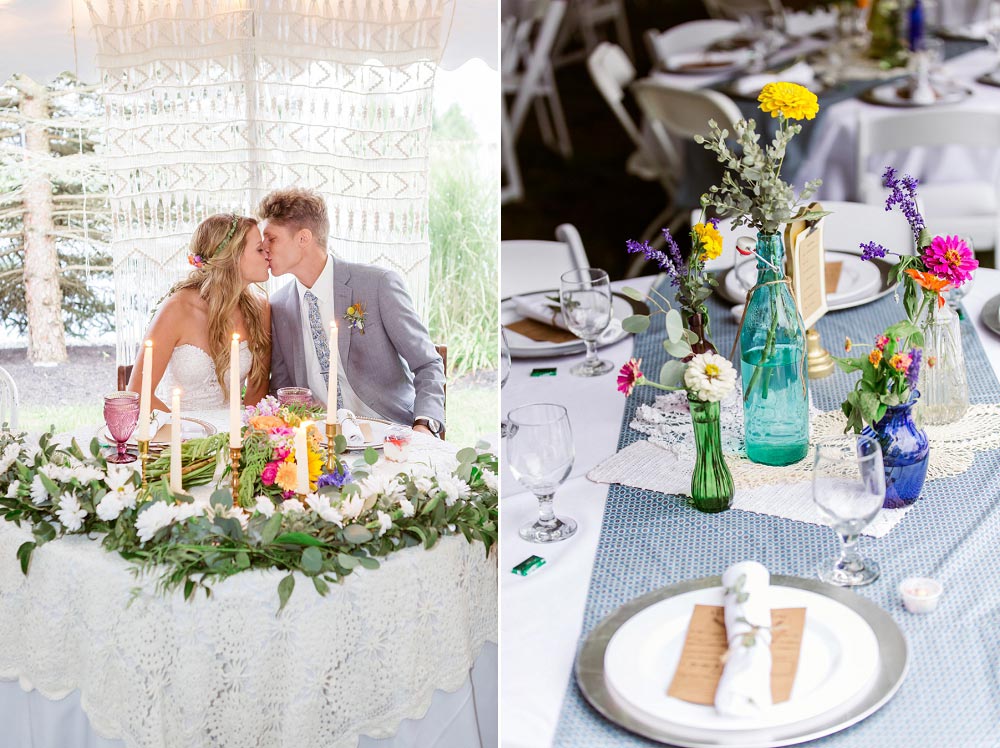 Breakfast, donuts, and pastries!!! YES!!!! The donut wall was on "display" when the guests entered the reception area and in no time the wall was emptied even before dinner!!! When it was filled again it was guarded by at least three people for approximately an hour until it was officially dessert time!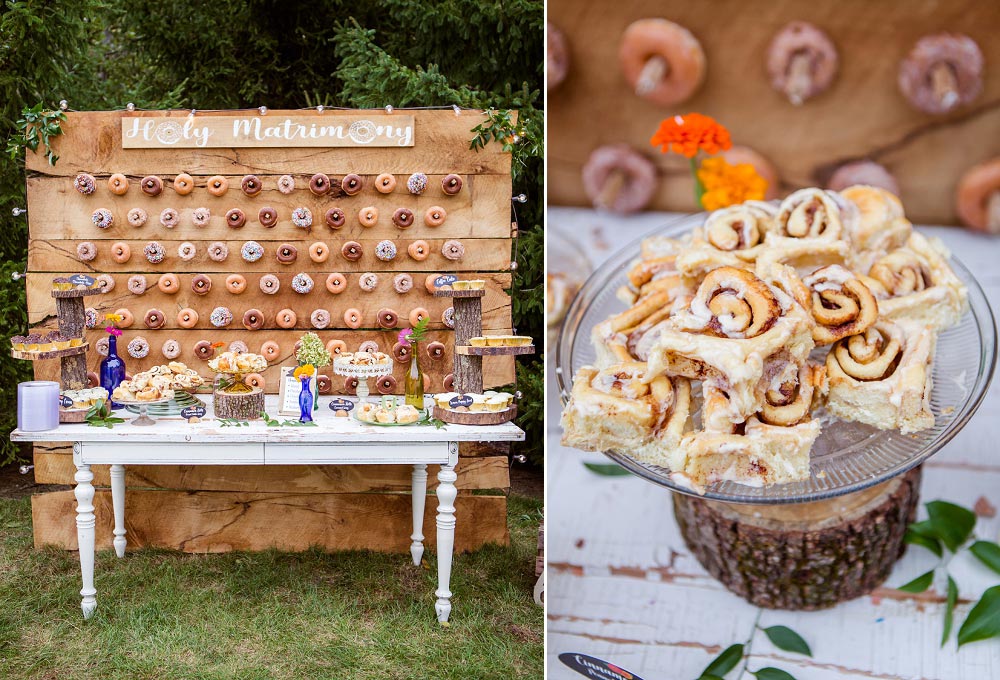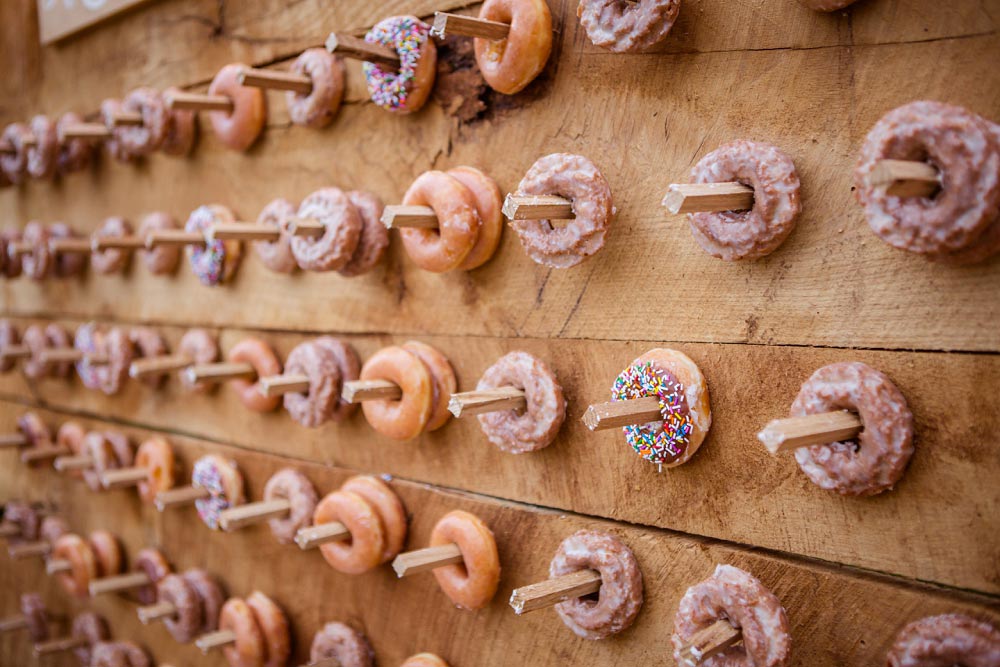 Be sure to read the story below of the donkey salt and pepper shaker. 🙂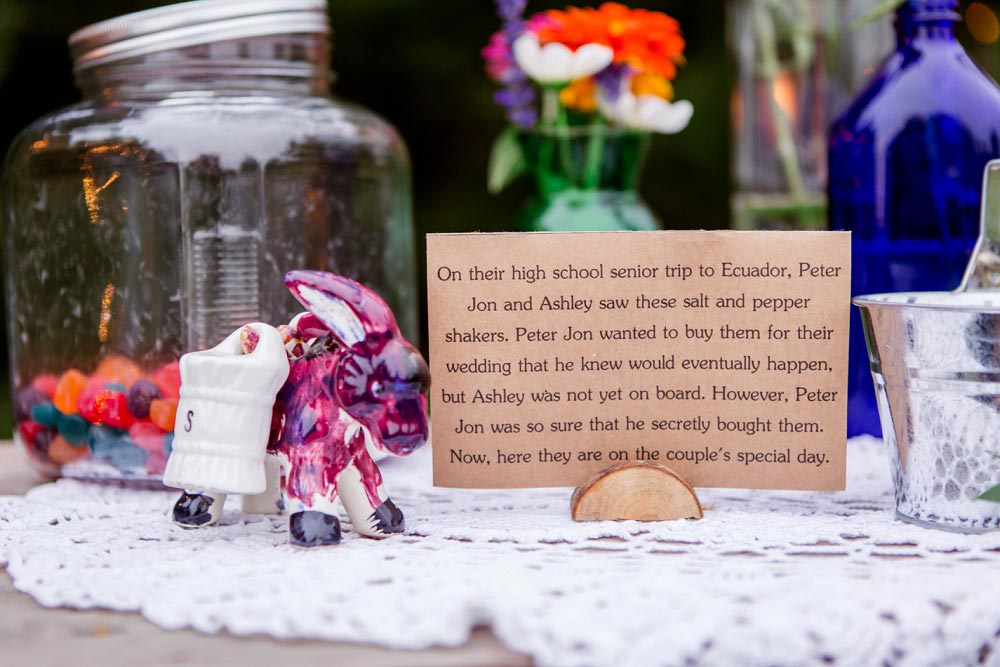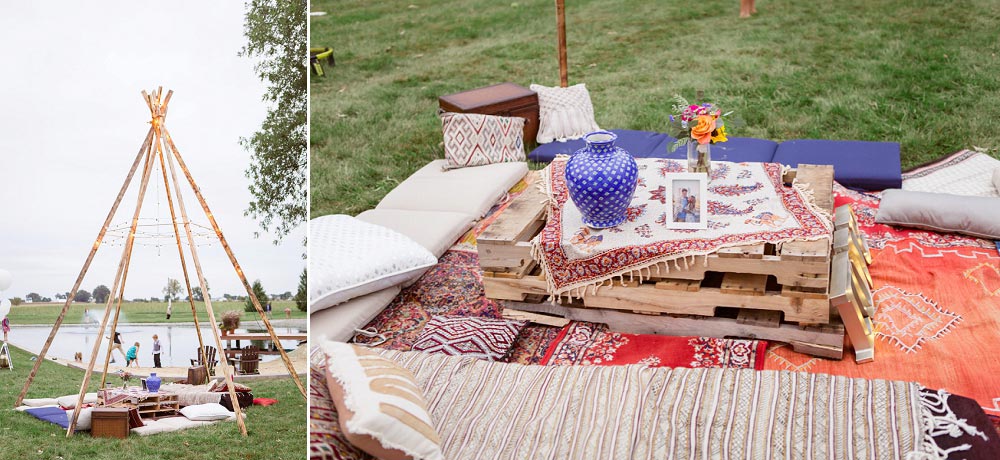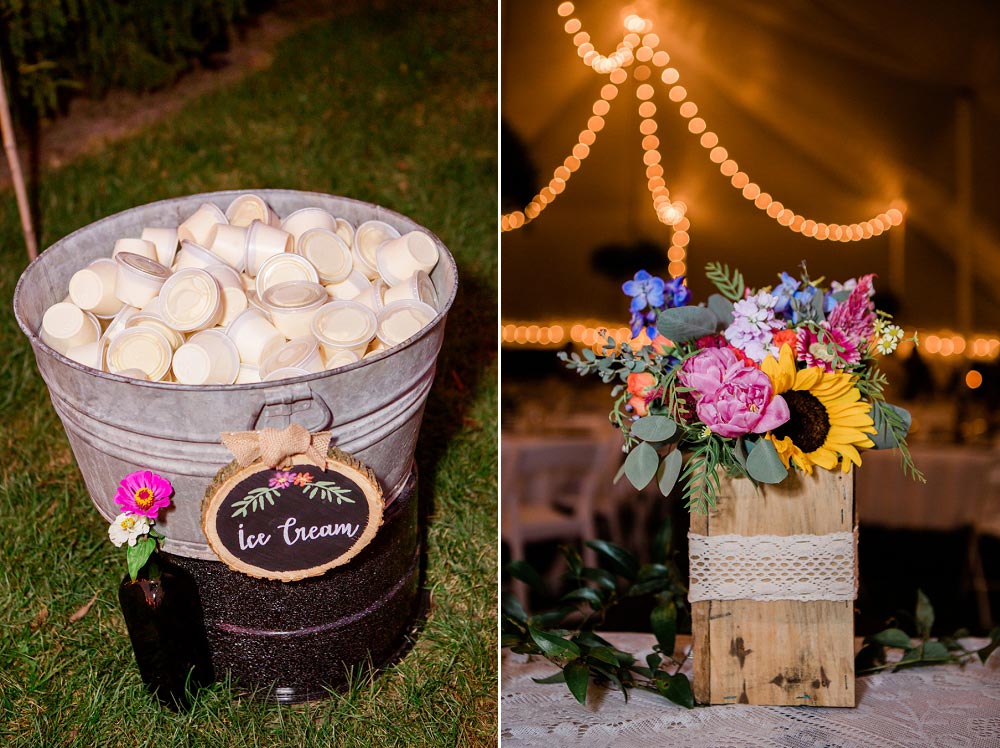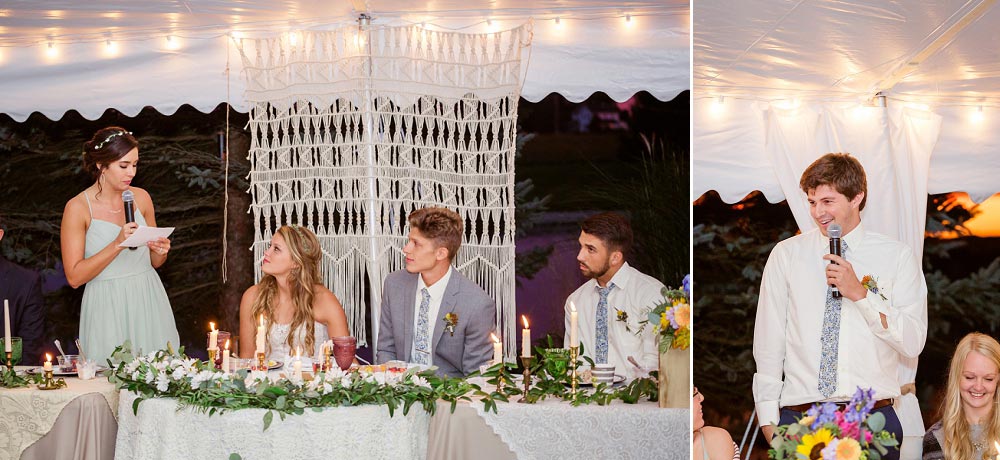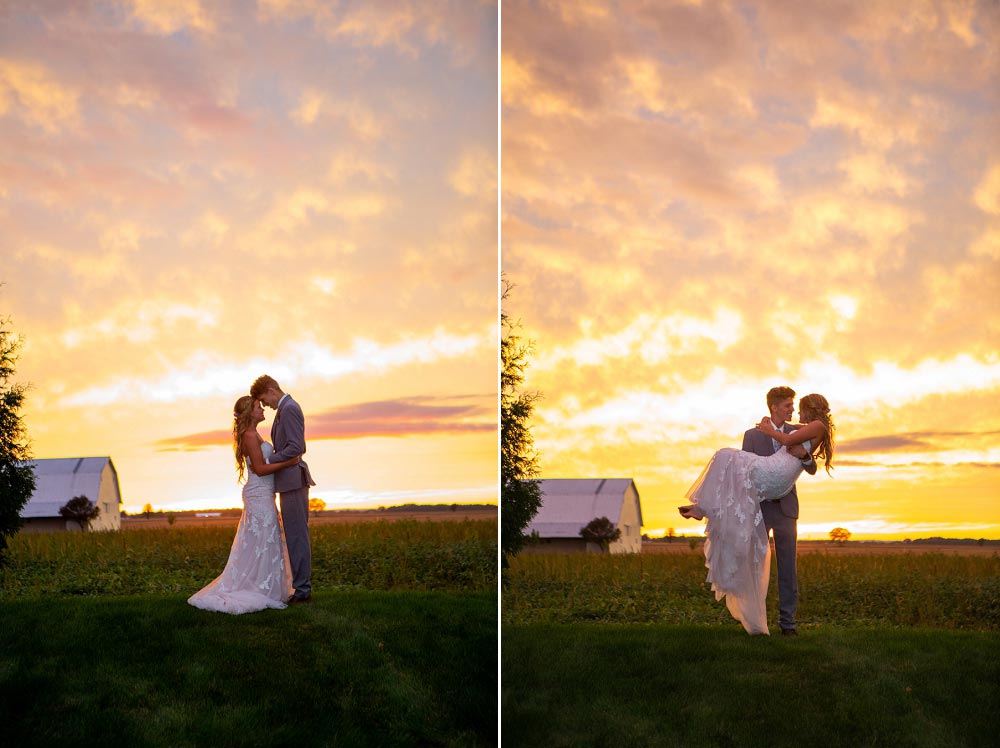 The sunset was absolutely gorgeous!!!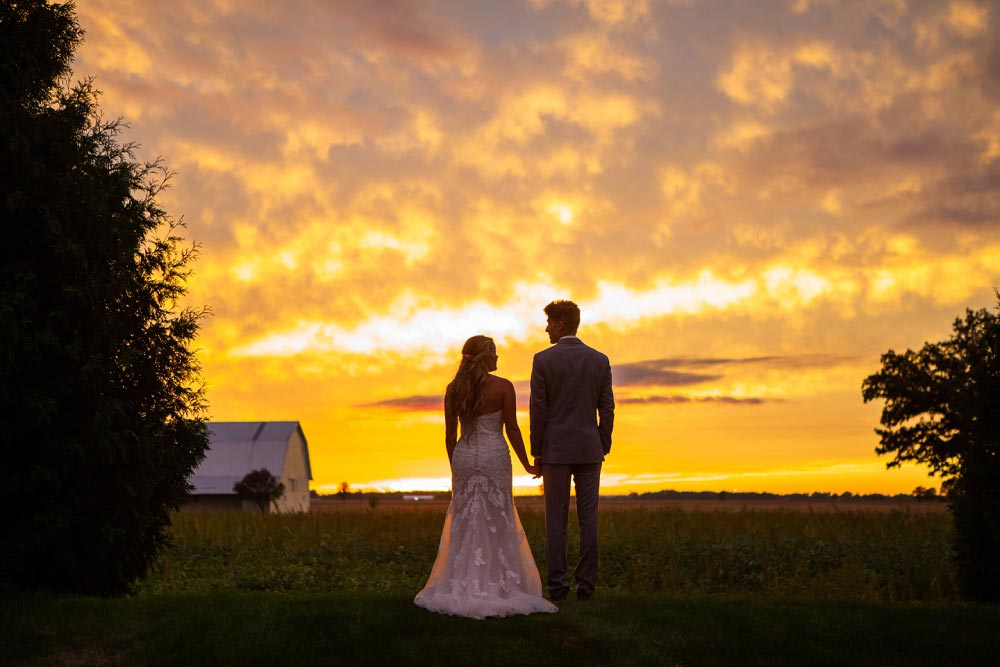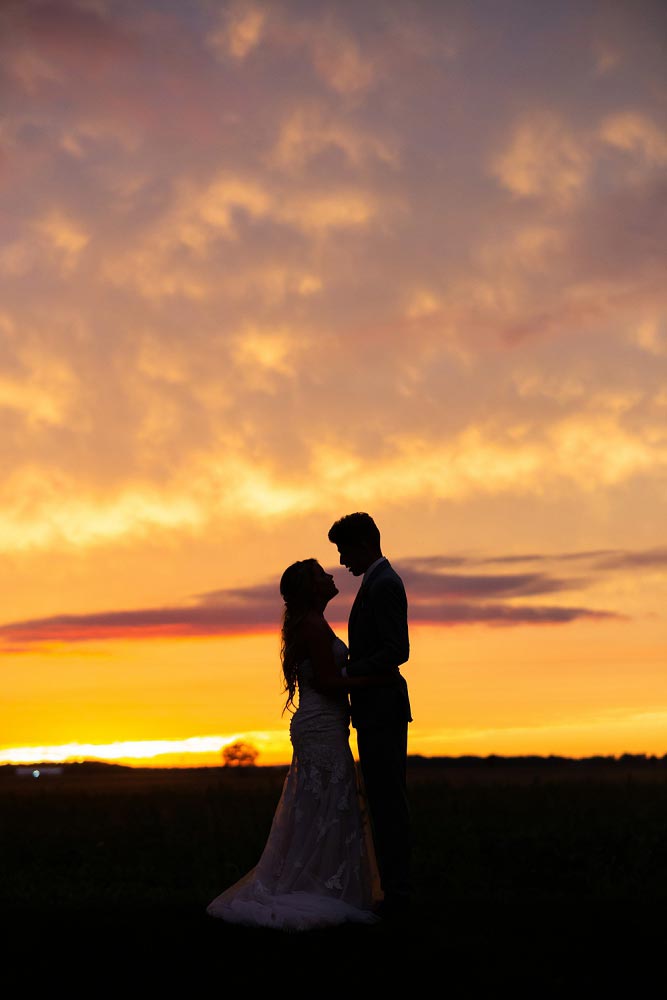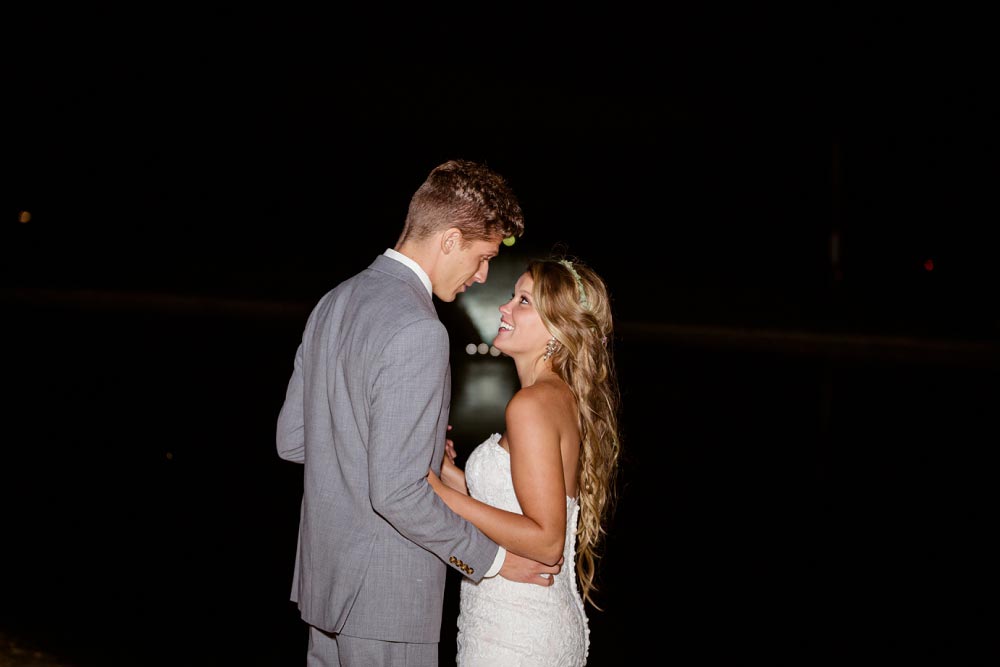 First dance on the beach of the pond.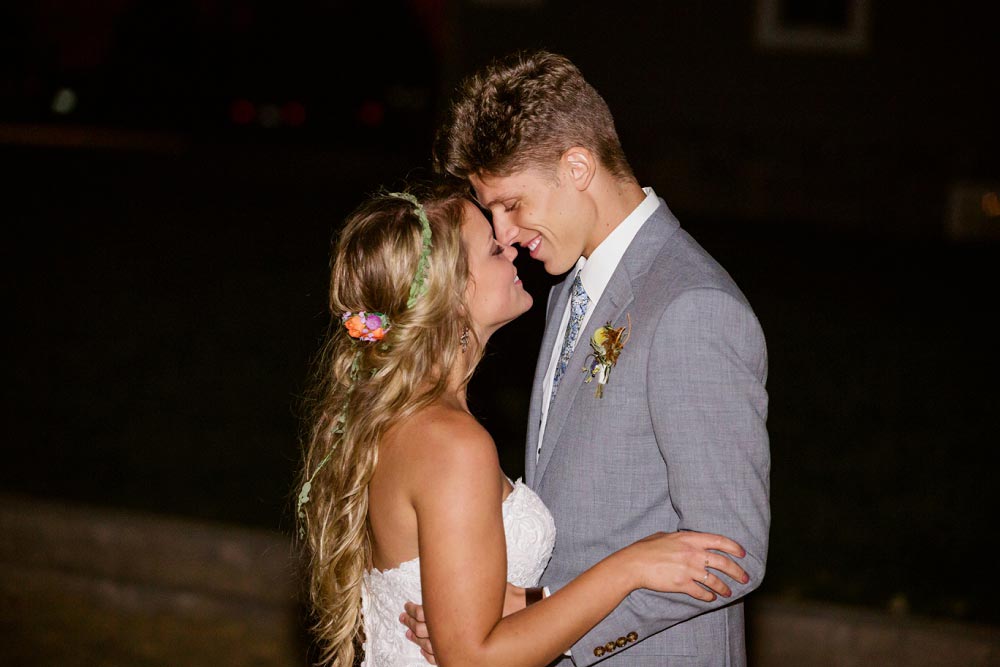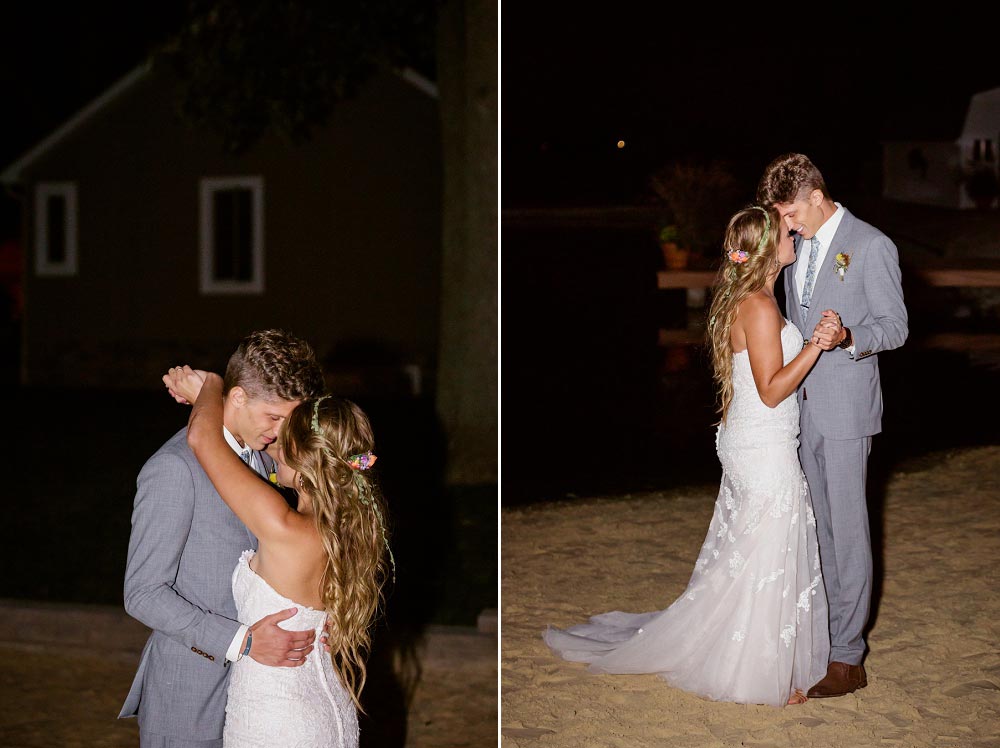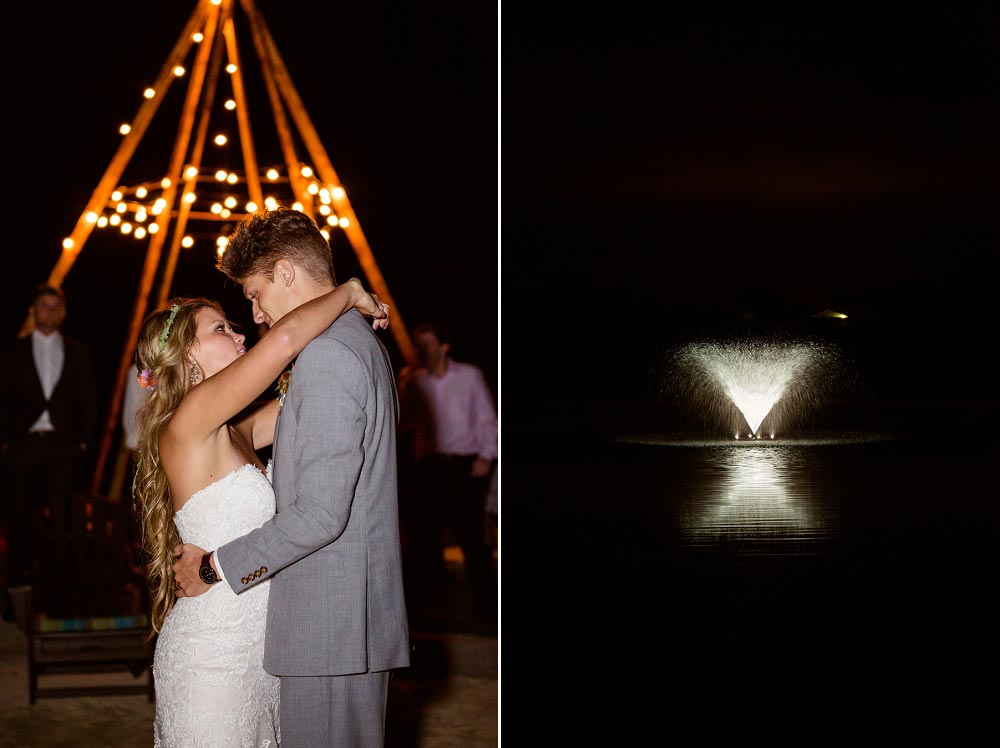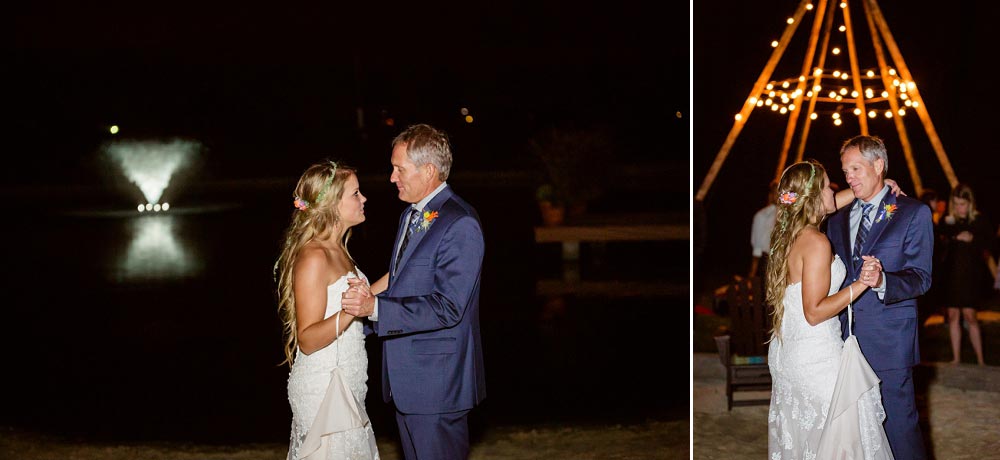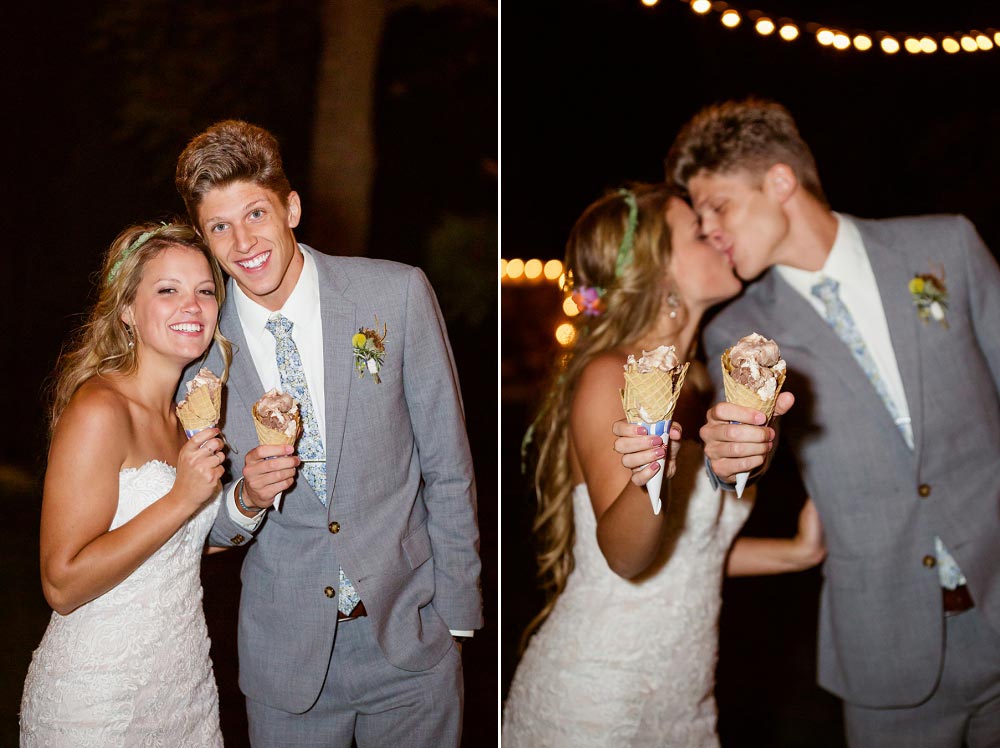 Ice cream cones instead of feeding each other cake!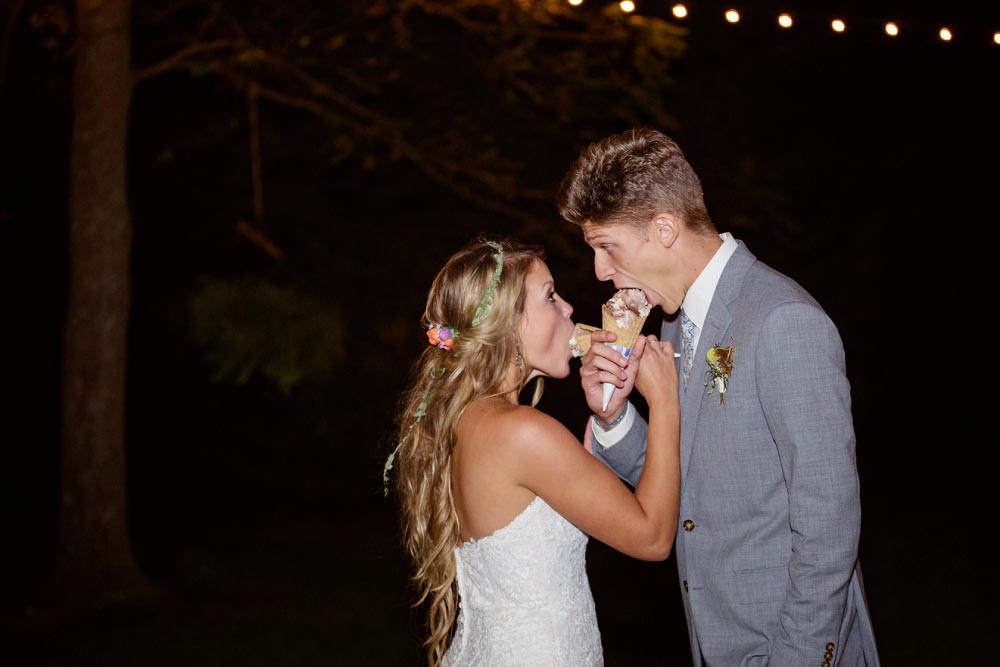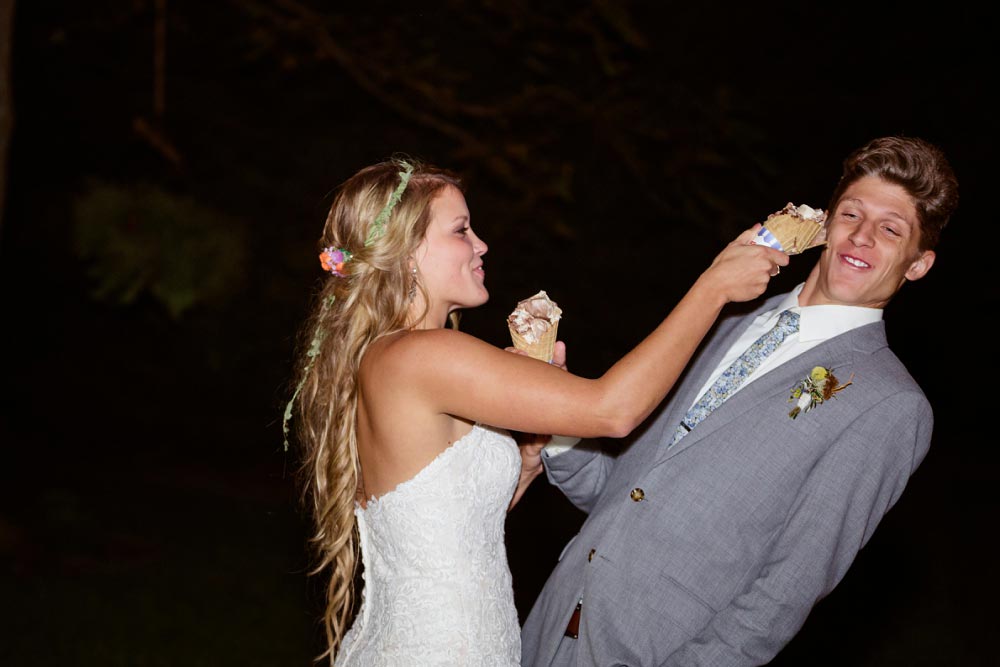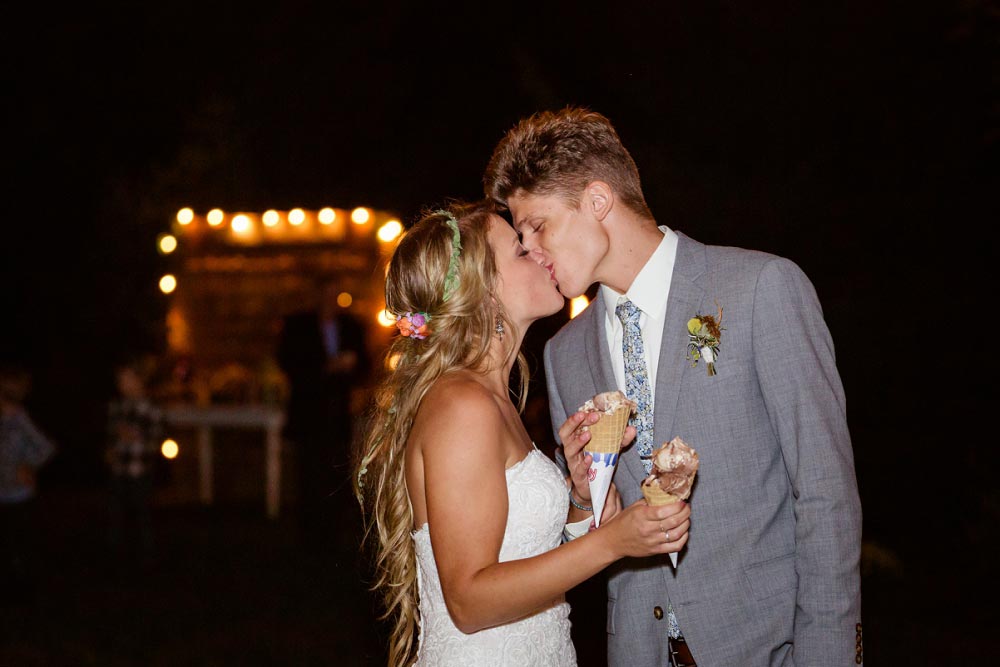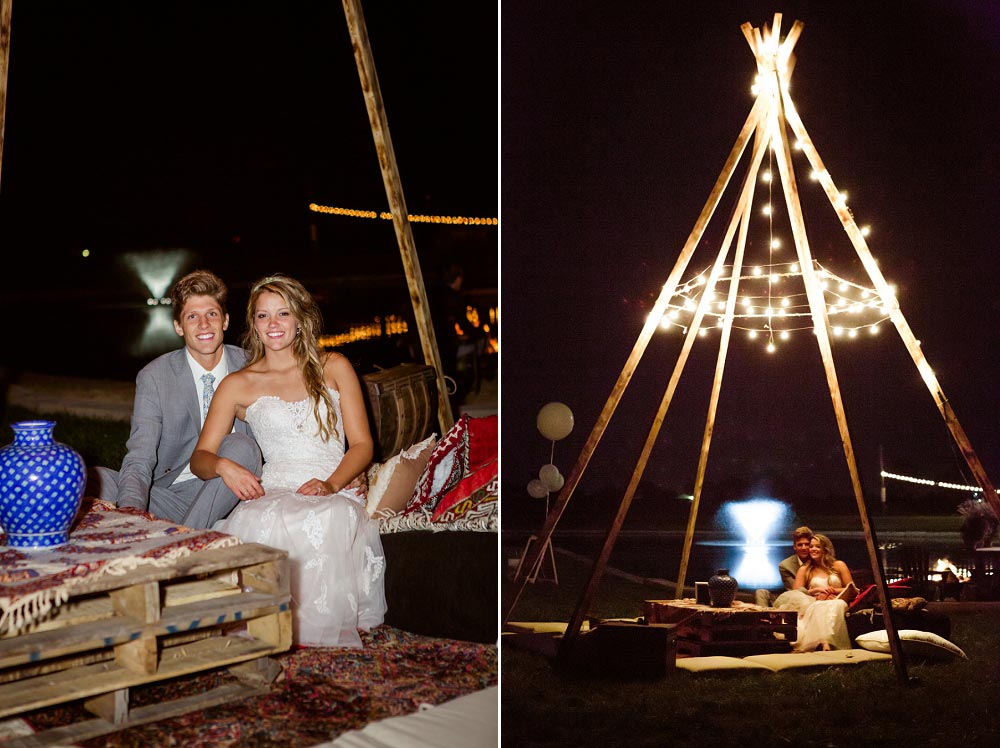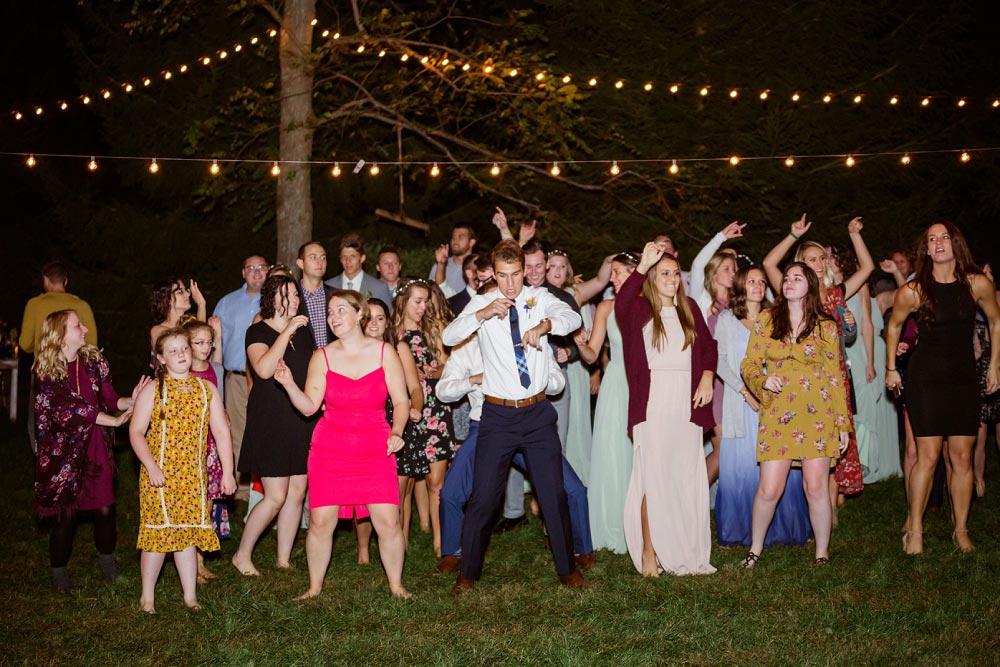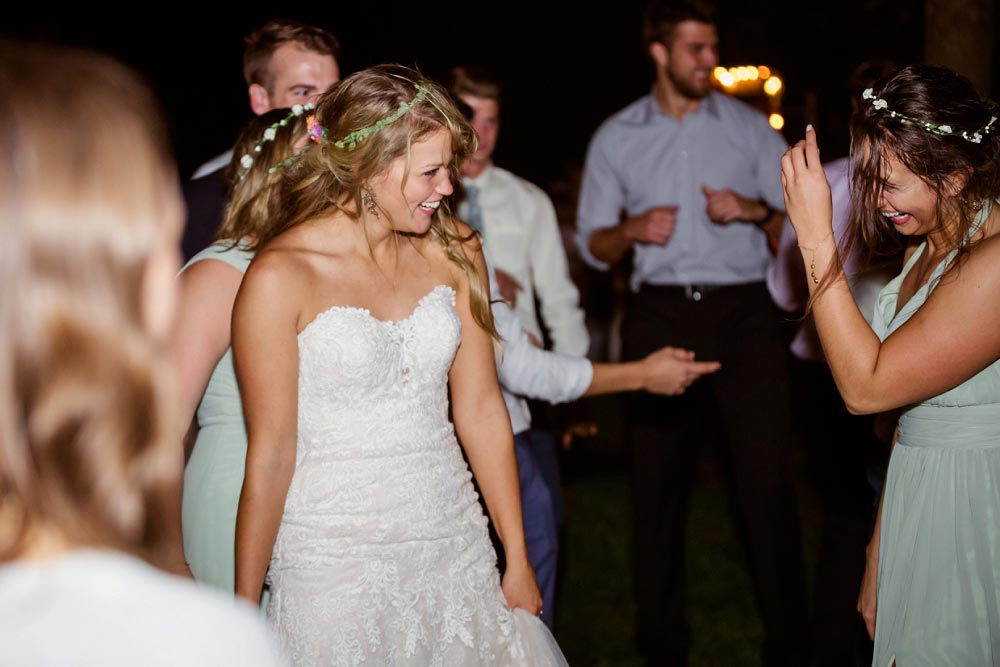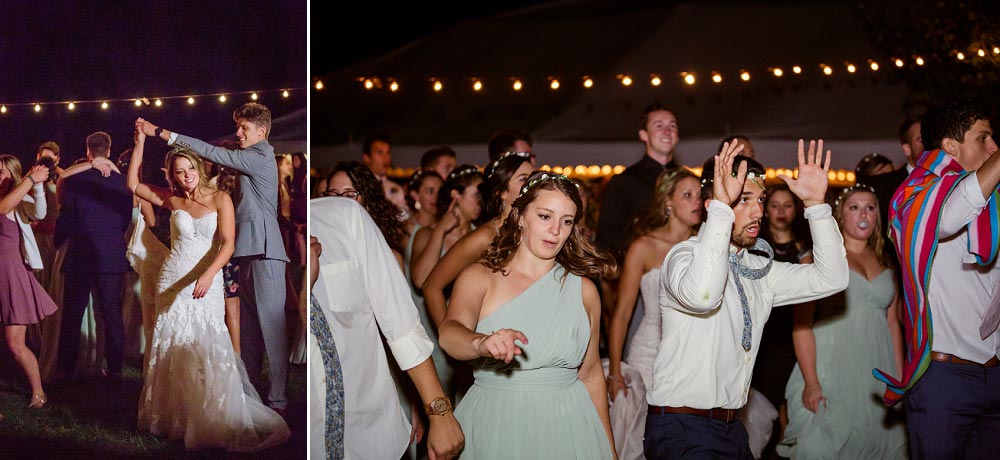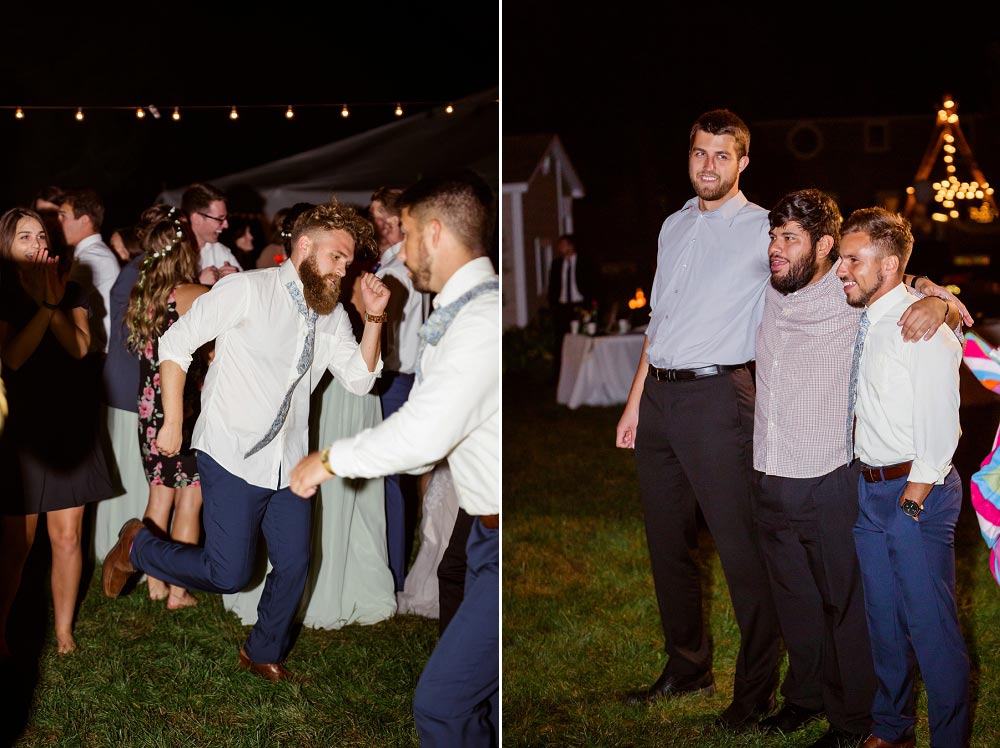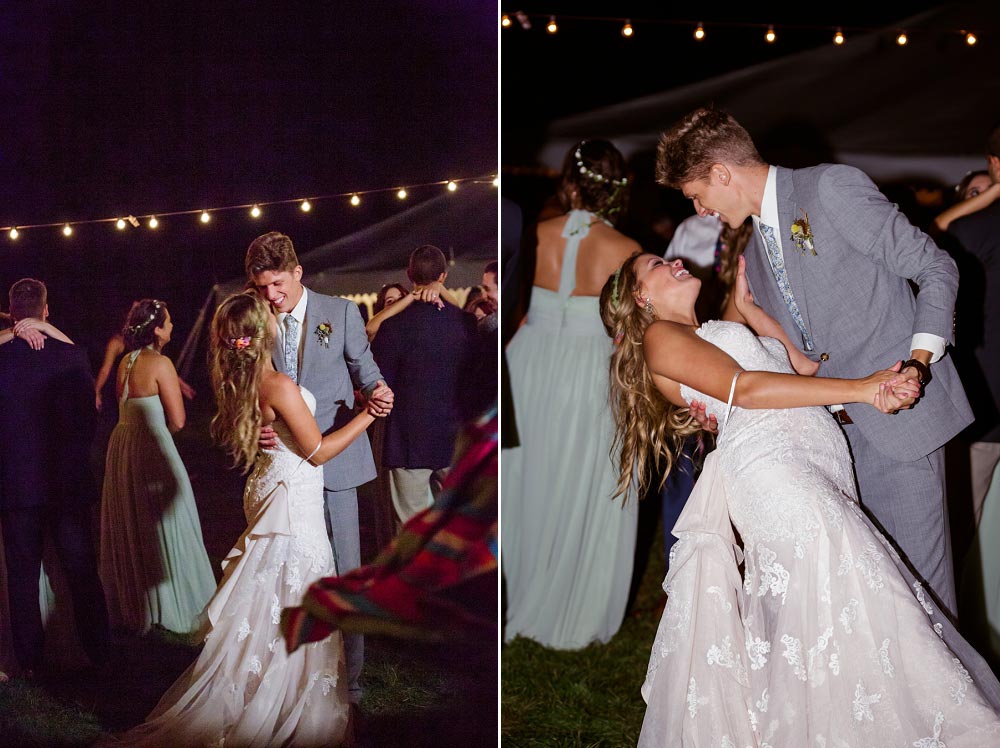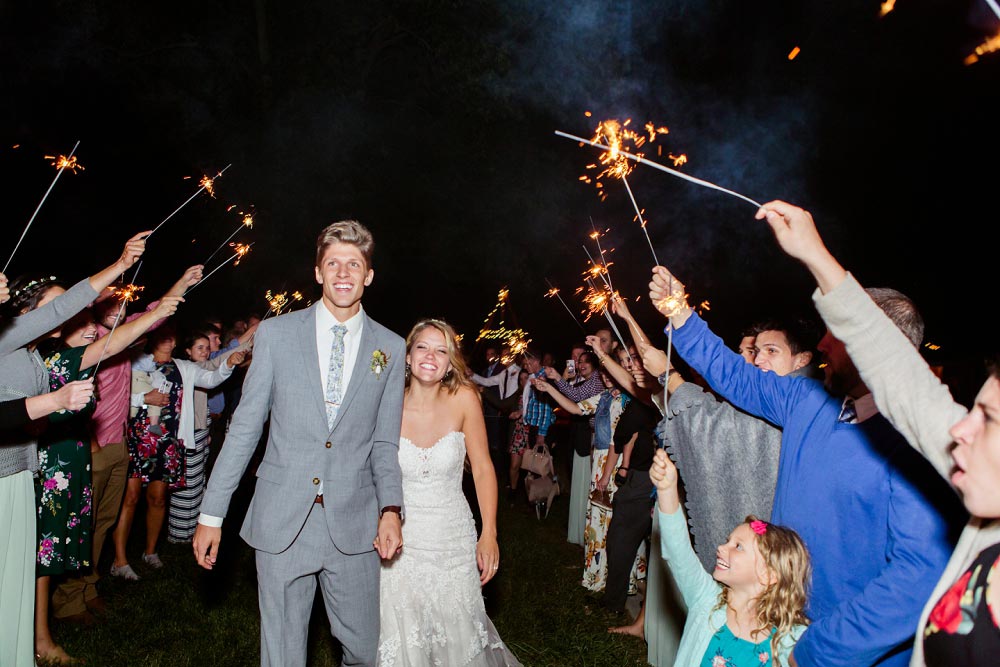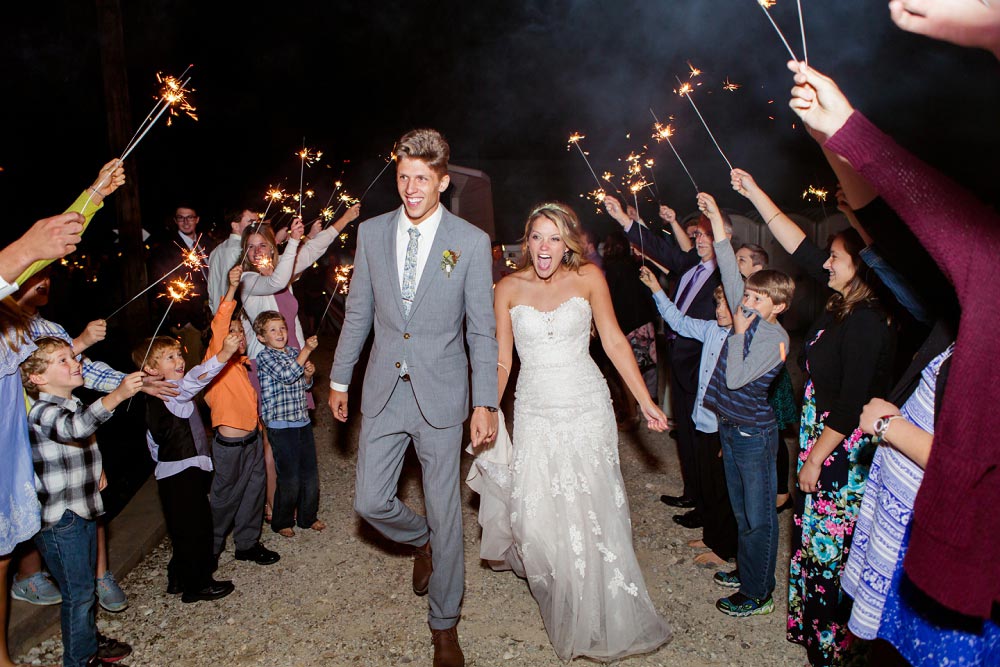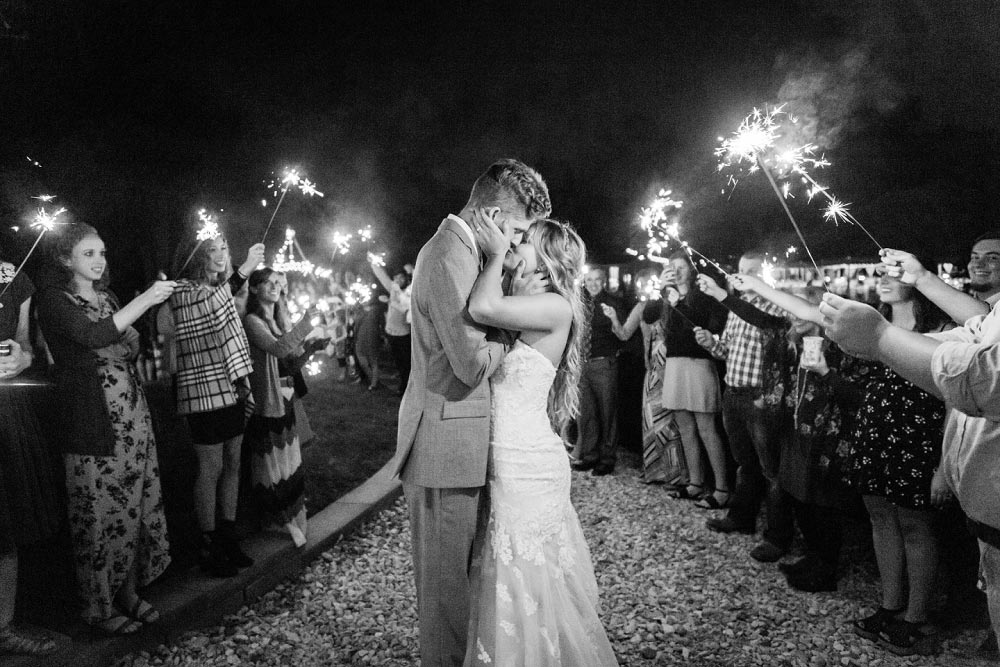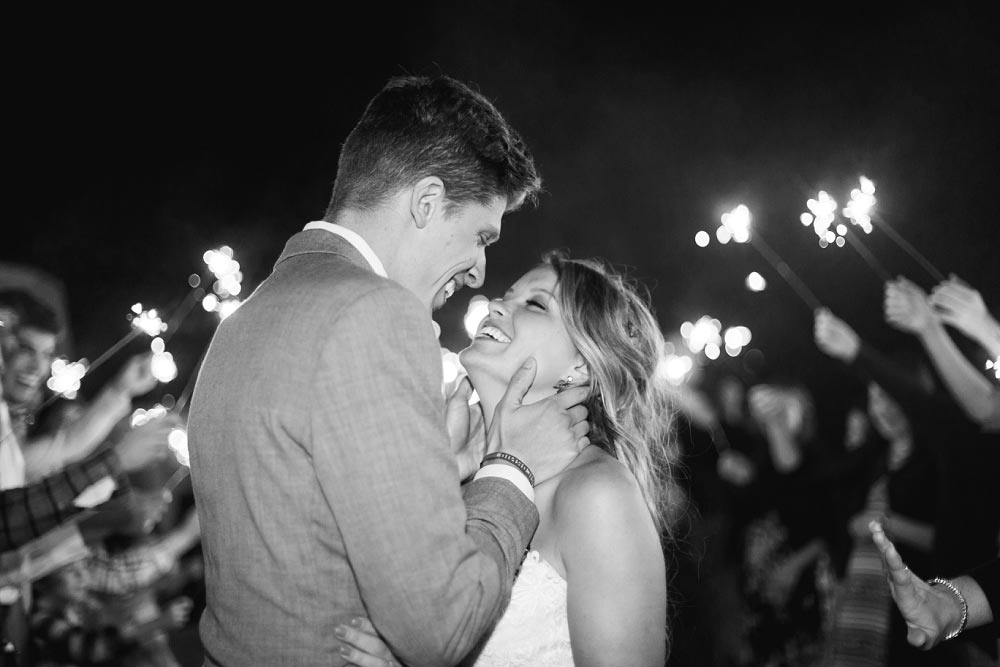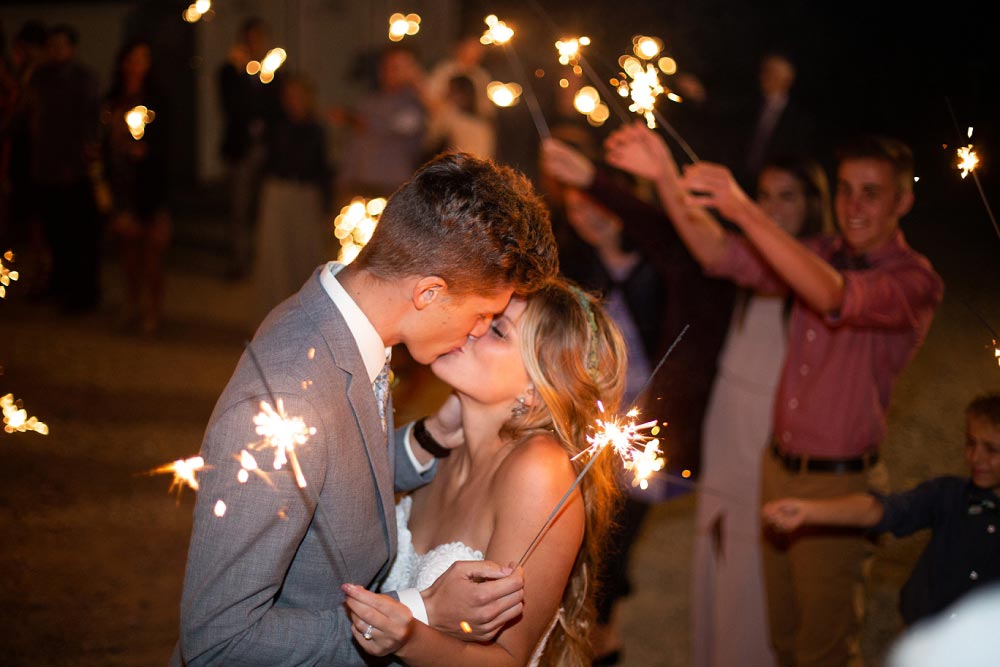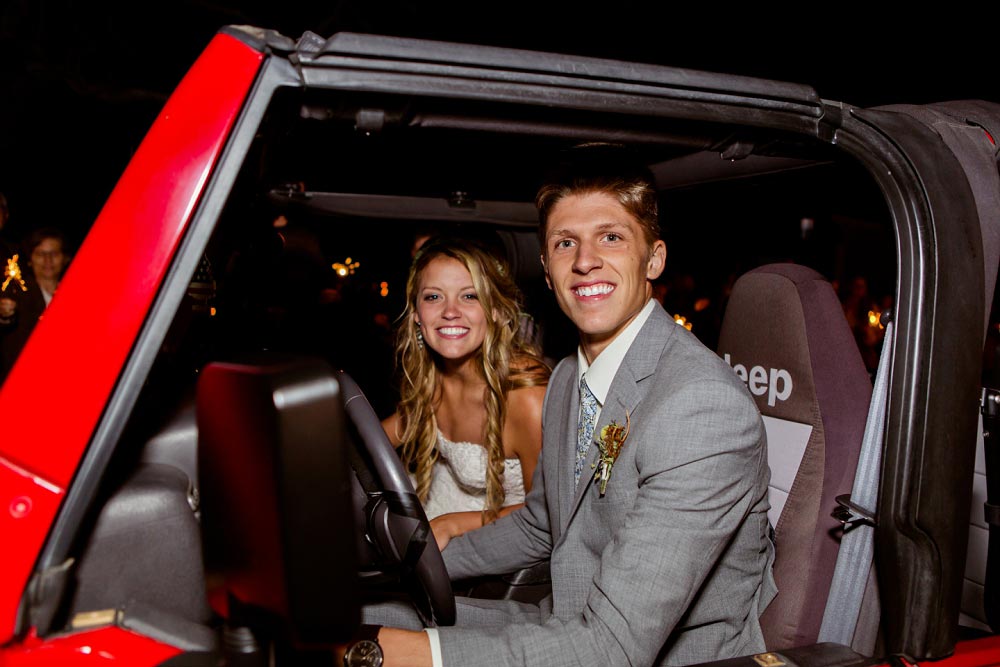 Florist: Roxanne of Perla Flor Designs
Wedding Coordinator/Designer: Tina Yoder
Hair & Makeup: Stacy at Rustic Roots
Wedding Dress: Wendy's Bridal
Donuts :): Krispy Kreme
Special thanks to my photography second shooter, Emilee of Emilee Hope Photography.