Even though Logan and Erin attended different colleges, Logan the University of Toledo and Erin at Bowling Green State University, their paths crossed through an evening with friends.  That evening they had a great time together and as they say…"one thing led to another" and here we are looking forward to their June, 2018 wedding!
Logan and Erin's interests mesh really well. They enjoy spending time with family, playing with their dogs Archie and Bentley, hiking, and watching Ohio State football games together.  They also love to take trips and explore new places.
For their engagement session Logan and Erin decided to use a couple locations that hold significance to the Hostetler family. We started at the house Logan's parents are remodeling. Talk about a house with character! It was built in 1863 and up until just recently didn't even have electricity! In the pictures you'll notice the tall ceilings and windows, brick, and original stairs/banister.  Love, love, love it! We then drove just a few miles to wrap up the session in Logan's grandparent's pasture. Such a pretty setting.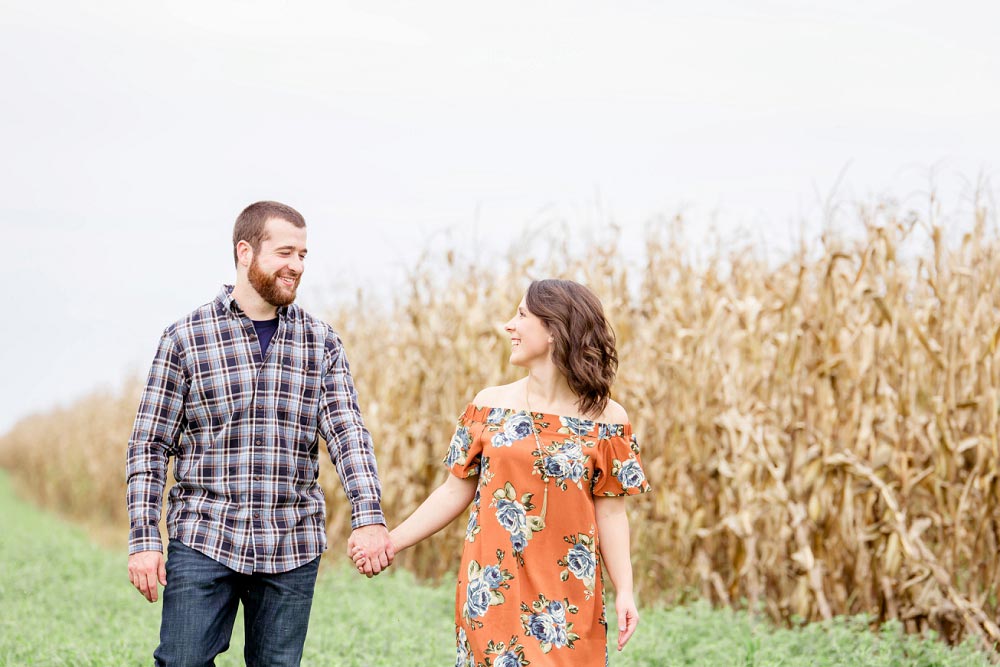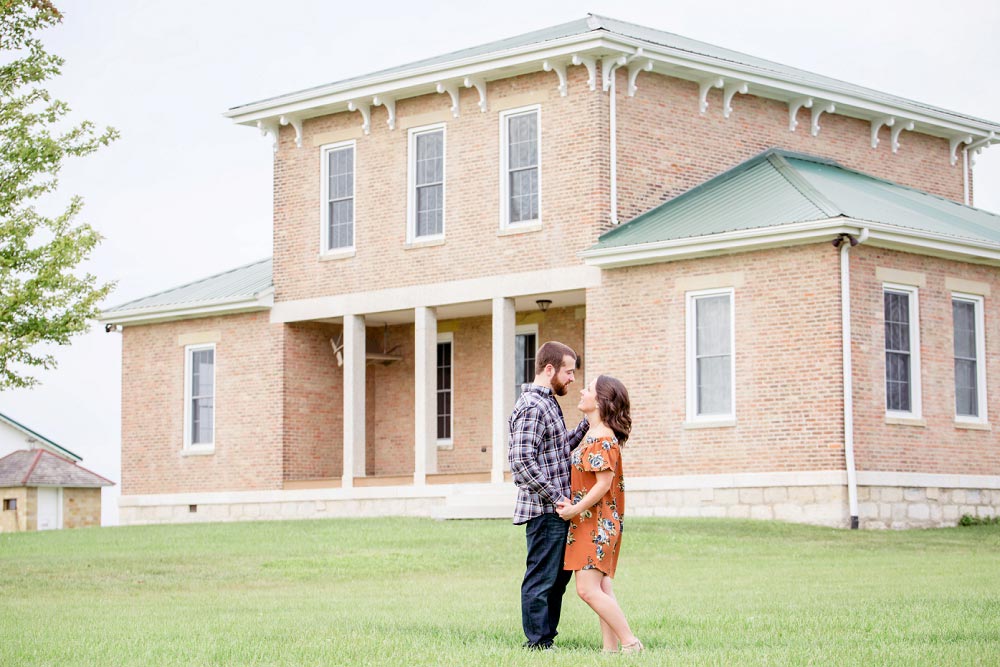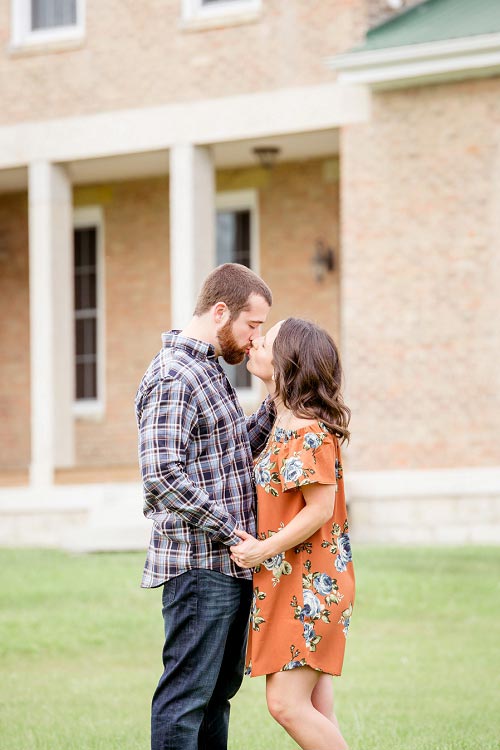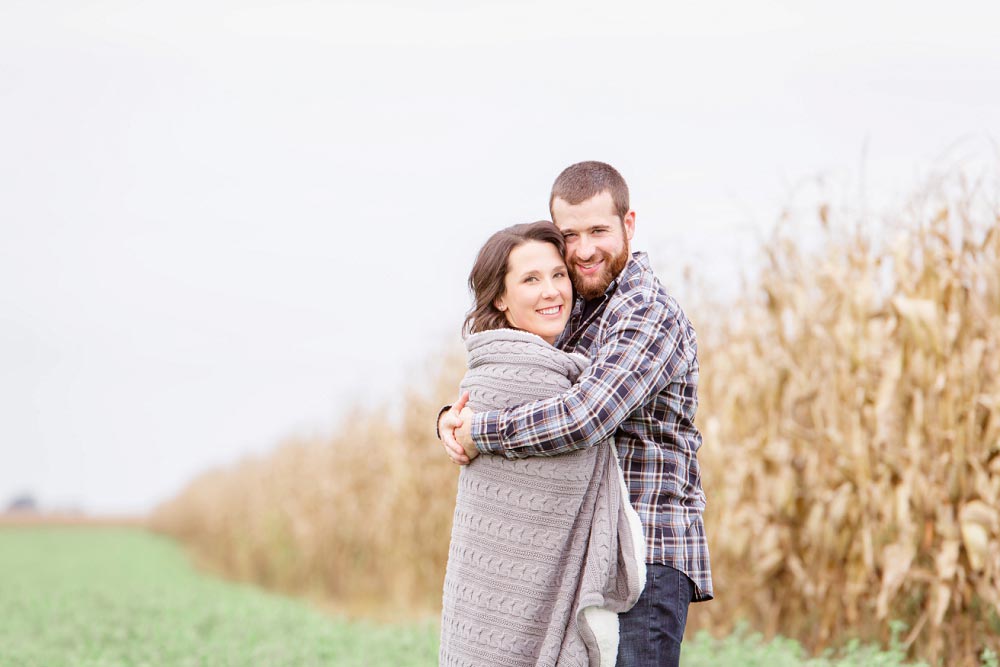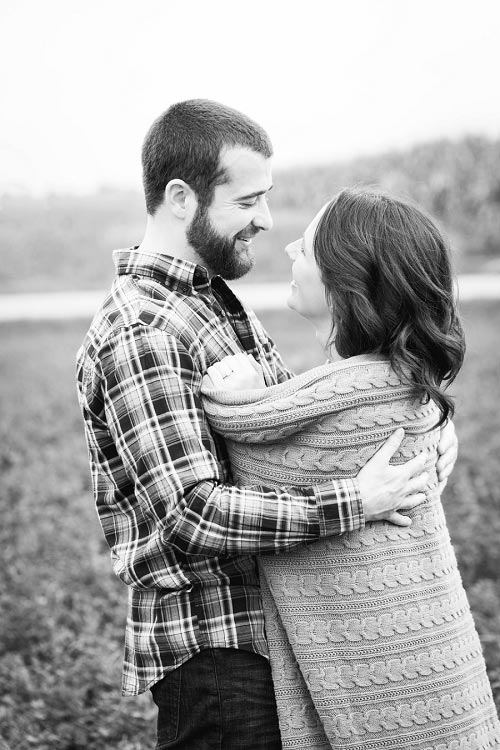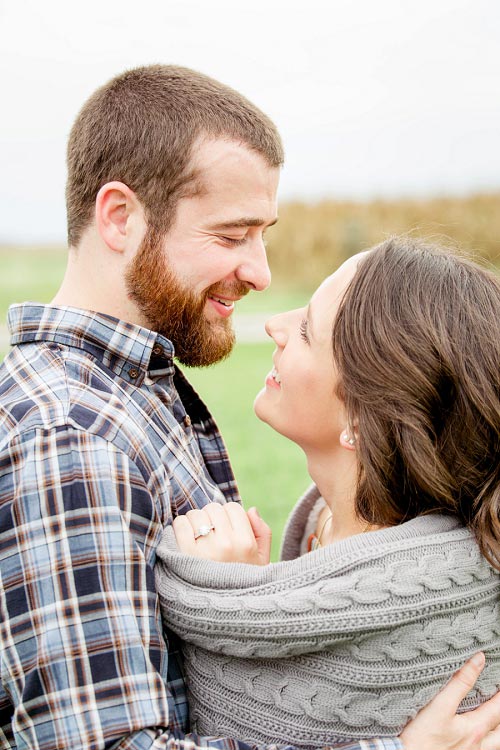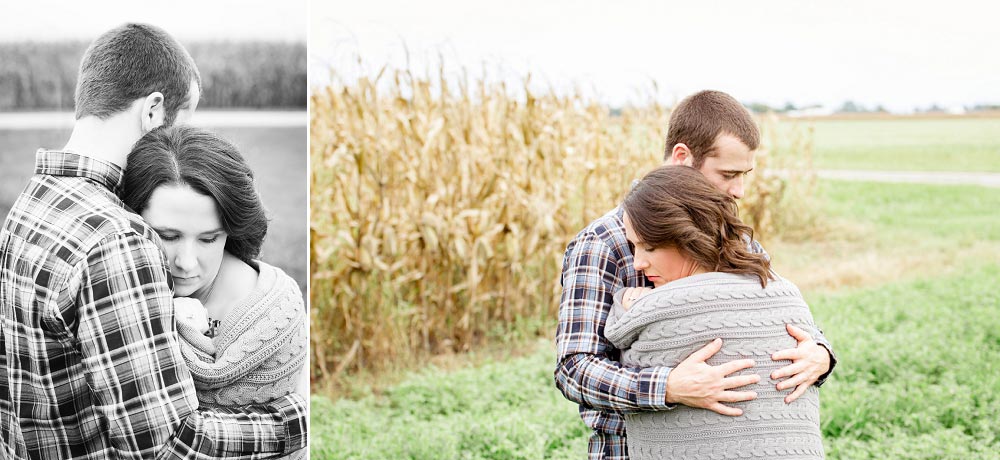 The bricks with the writing on them were actually from a wall inside the house!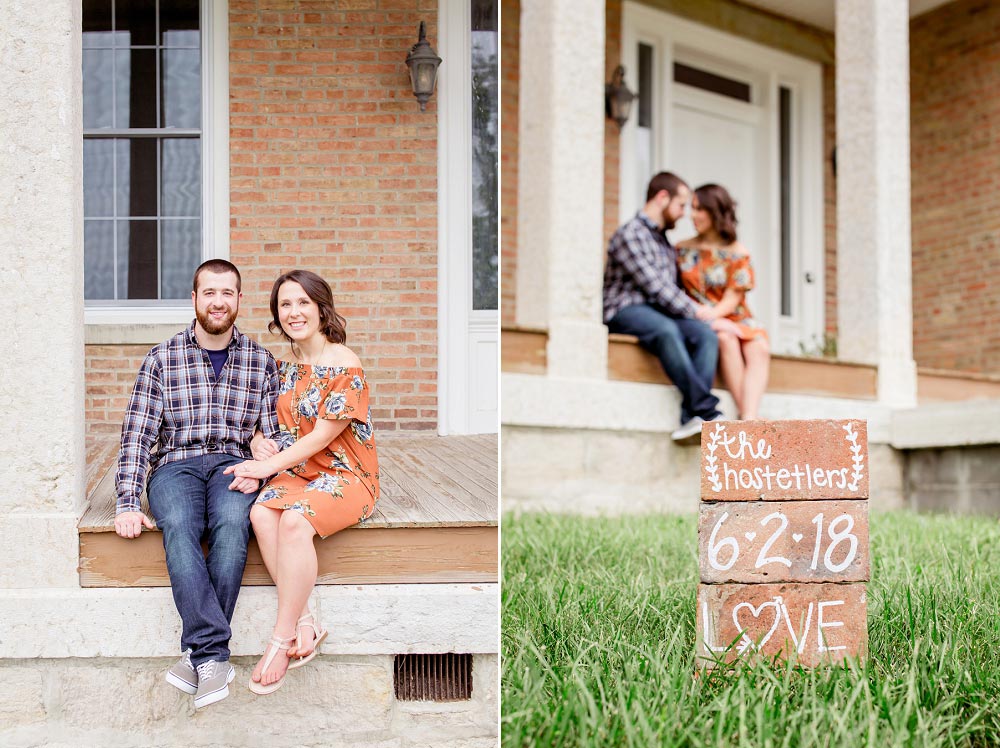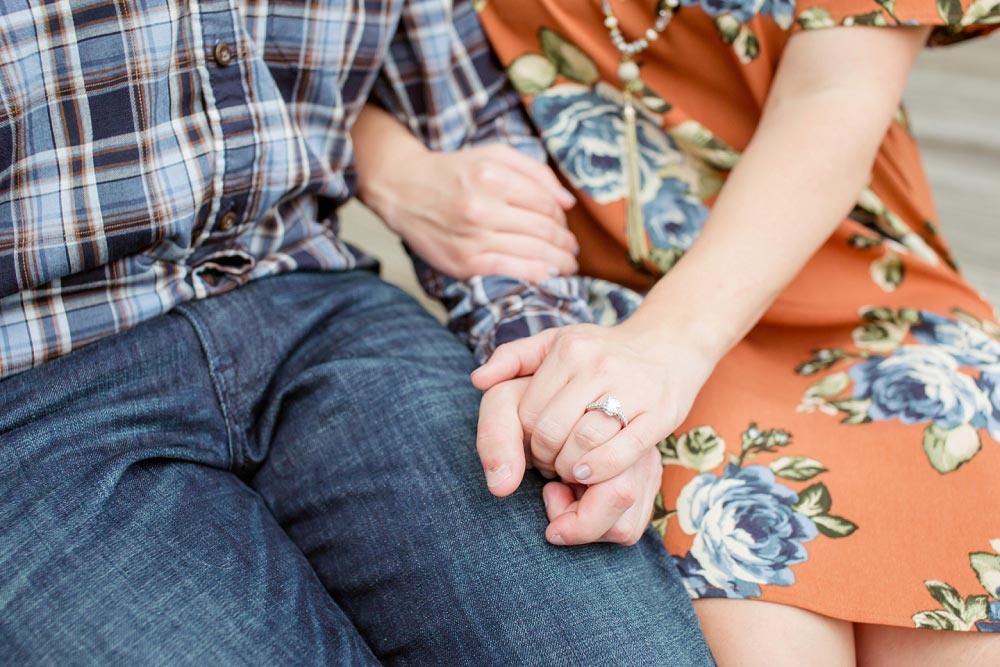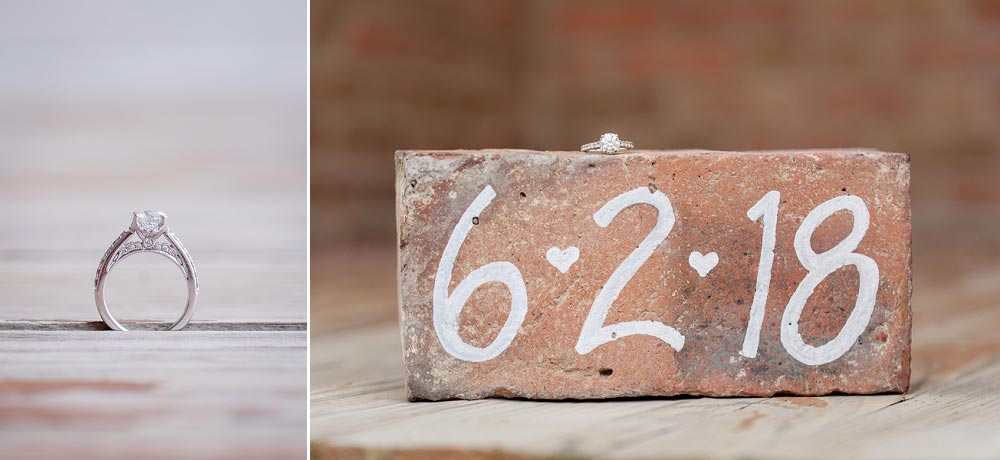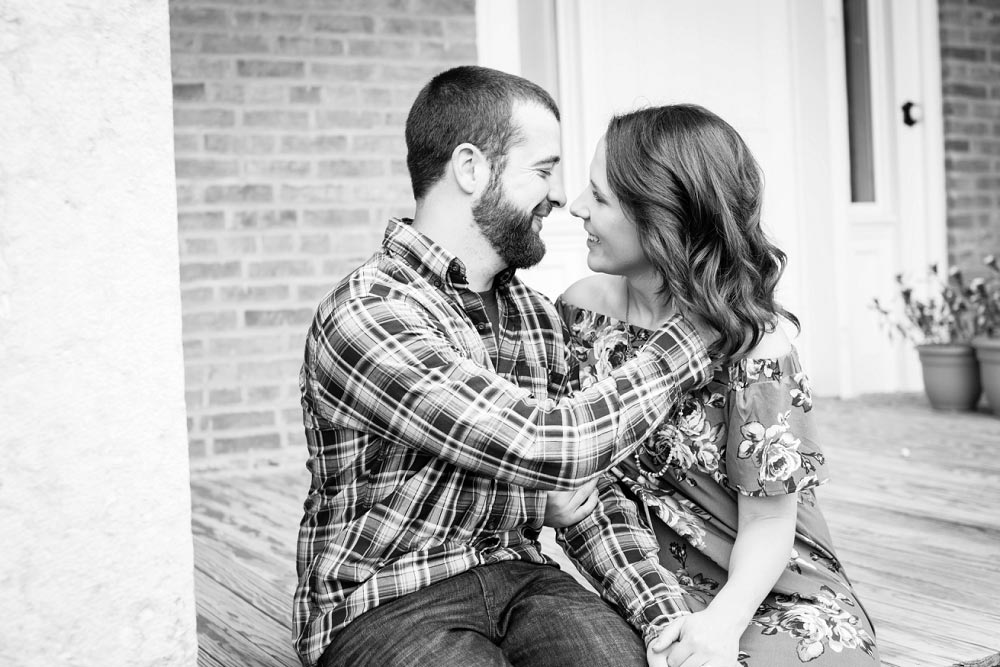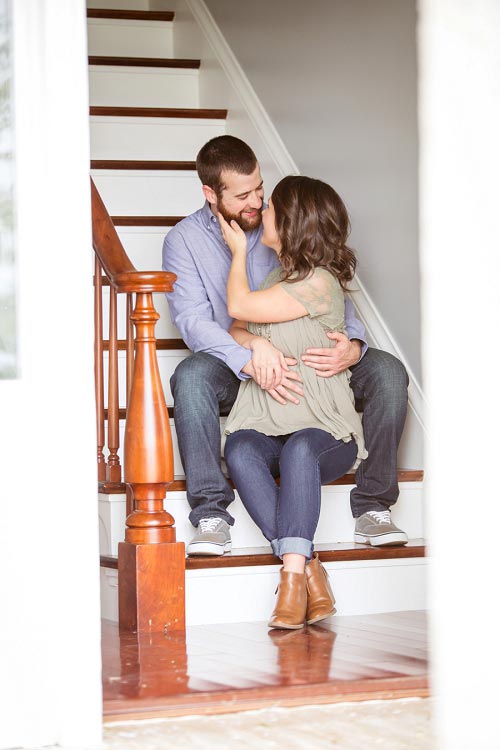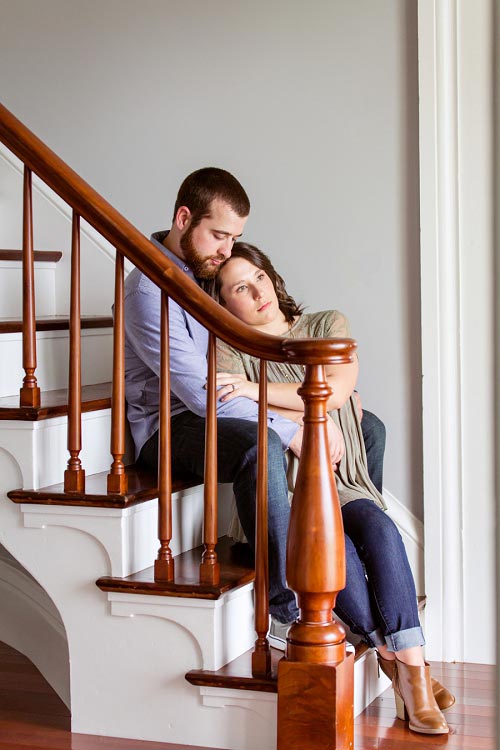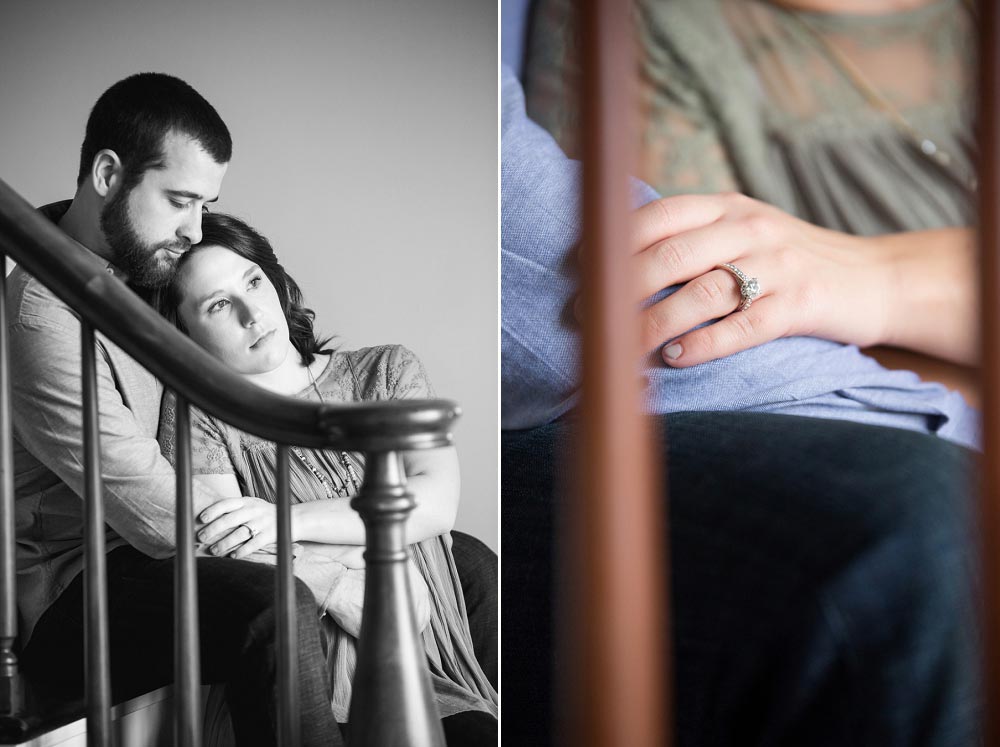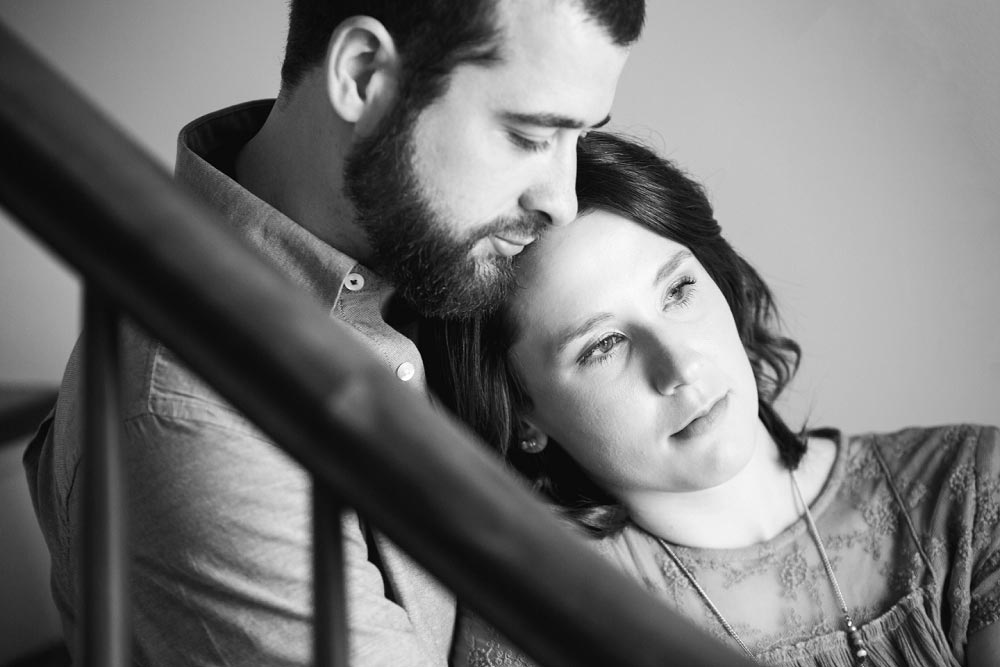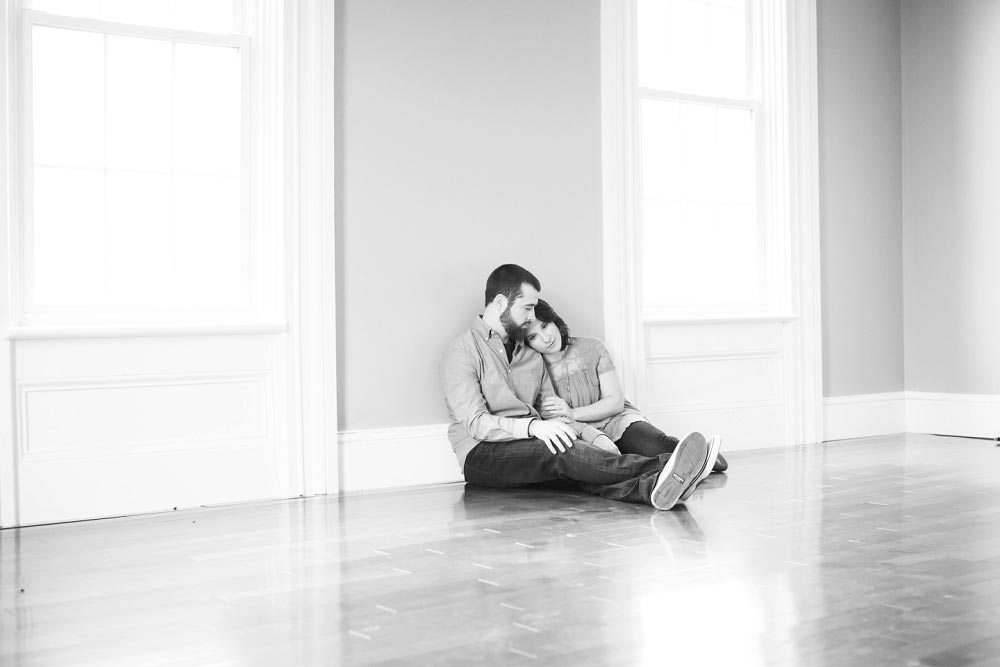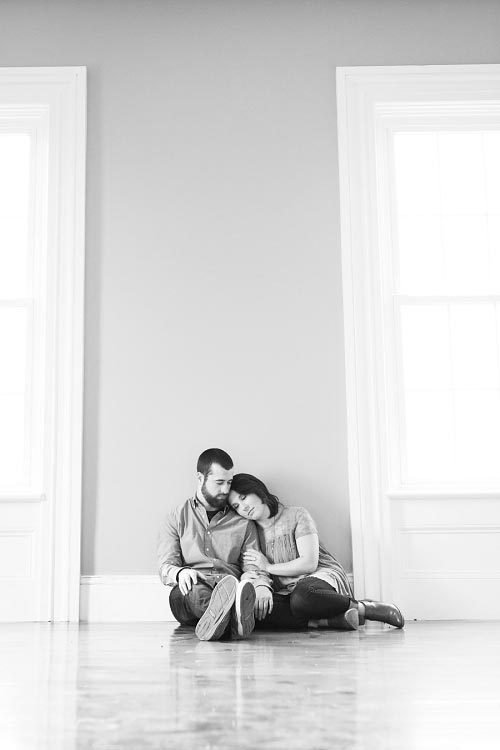 When Logan was asked to share a little about Erin, this is what he had to say, "If I had to describe Erin in one word, it would be caring. No matter what, she is always willing to drop everything to help anyone out at anytime and that is what made me fall in love with her. She is truly the most loving person I know. She asks me how my day was everyday, and she always knows how to make me smile. Nothing makes me smile more than the little random notes she leaves laying around for me to find. Erin and I are both very motivated people and we are always pushing each other to be our best. I knew from the moment she was willing to watch sports with me that she was the girl for me. Erin and I are very lucky to have each other and I couldn't be more excited to marry her in June."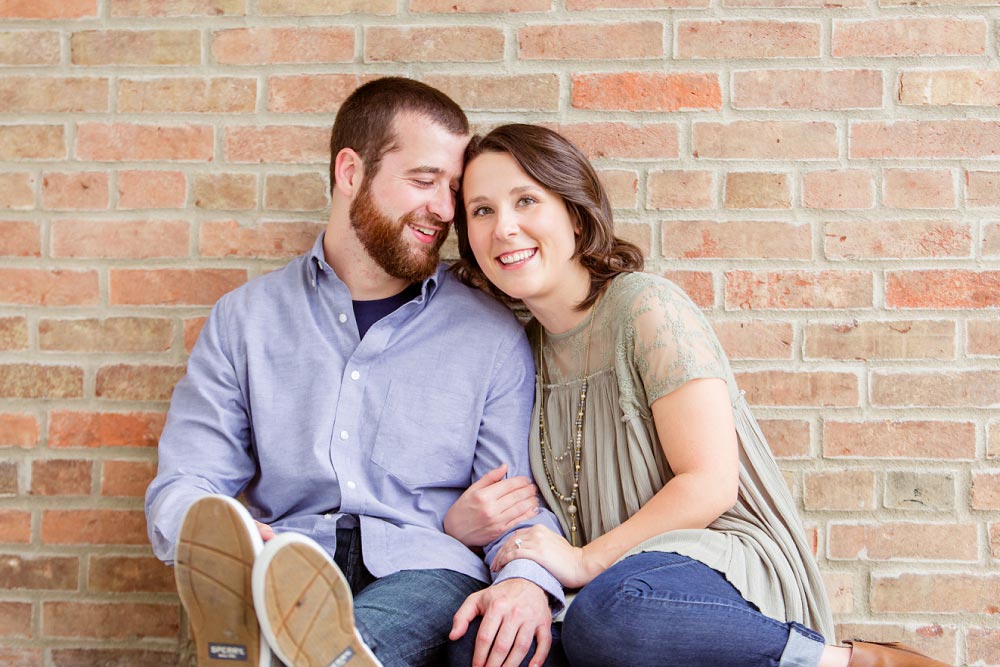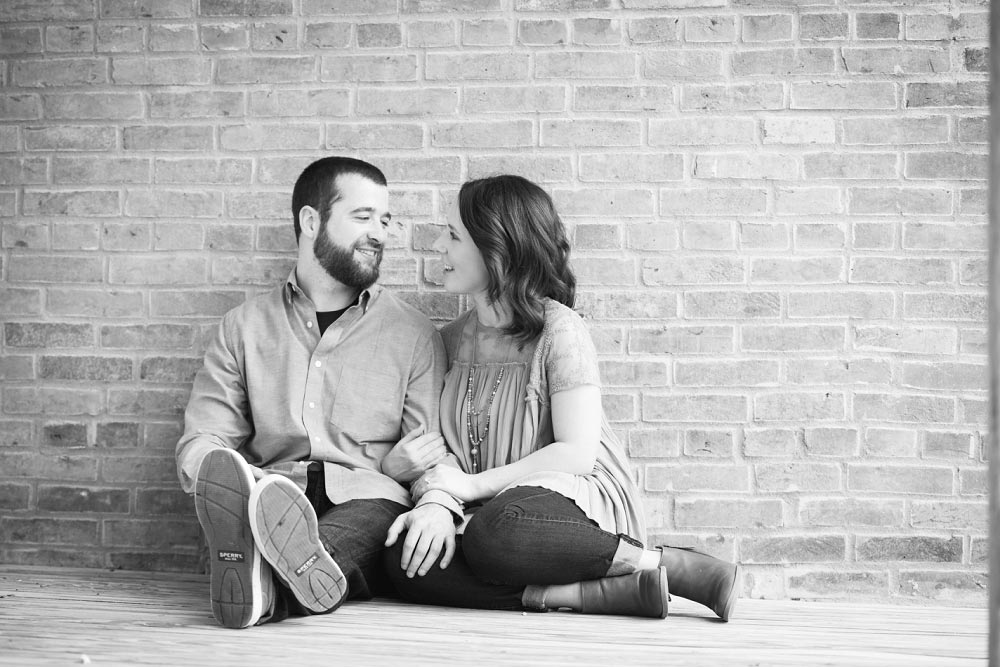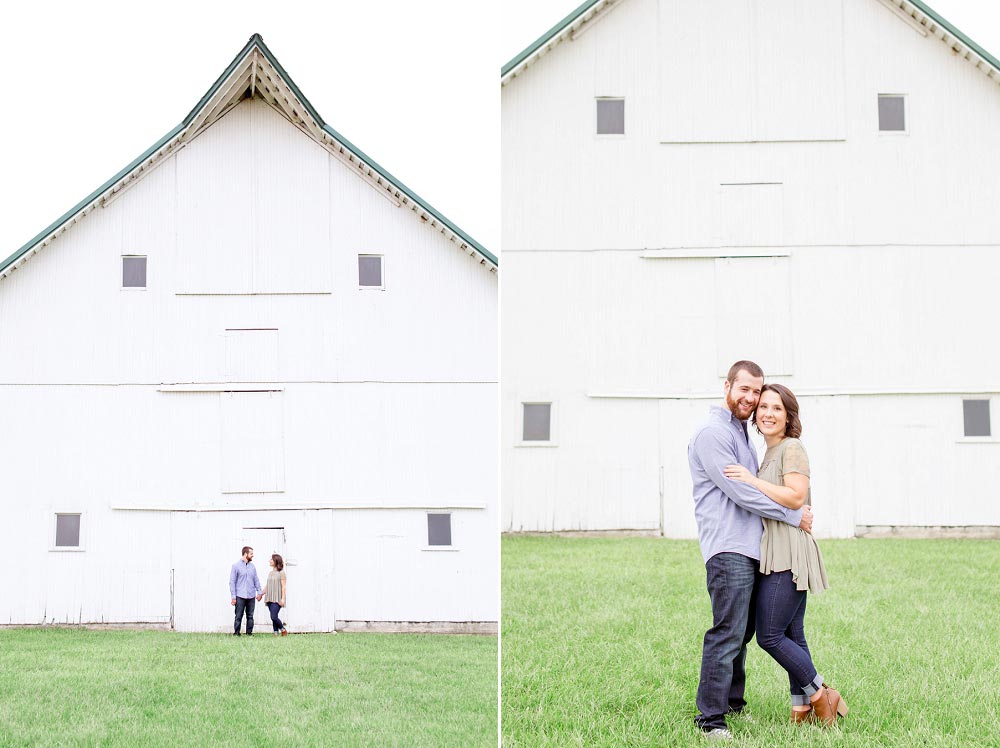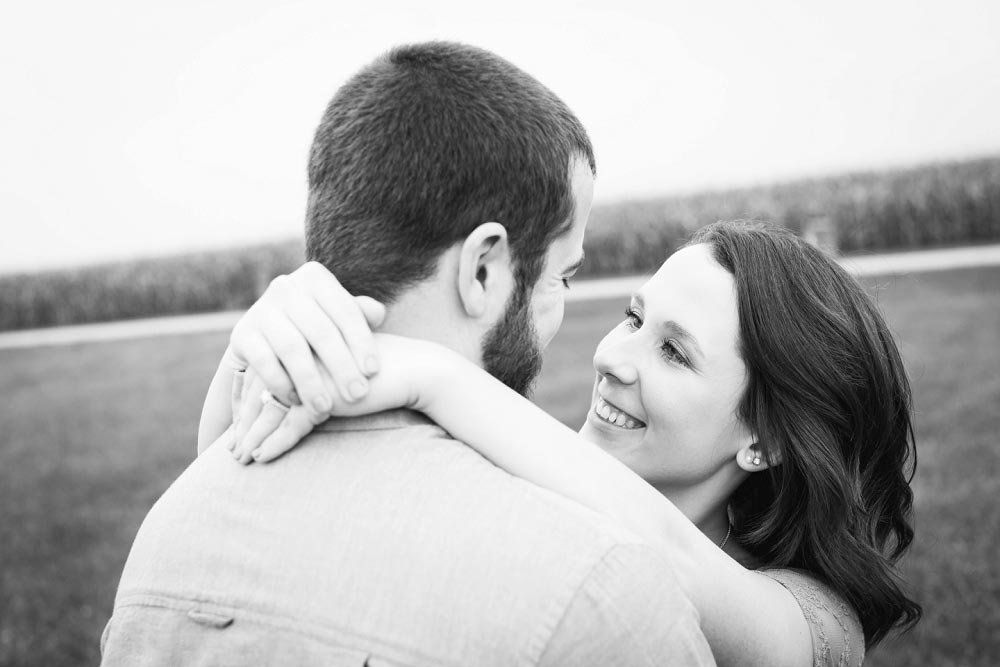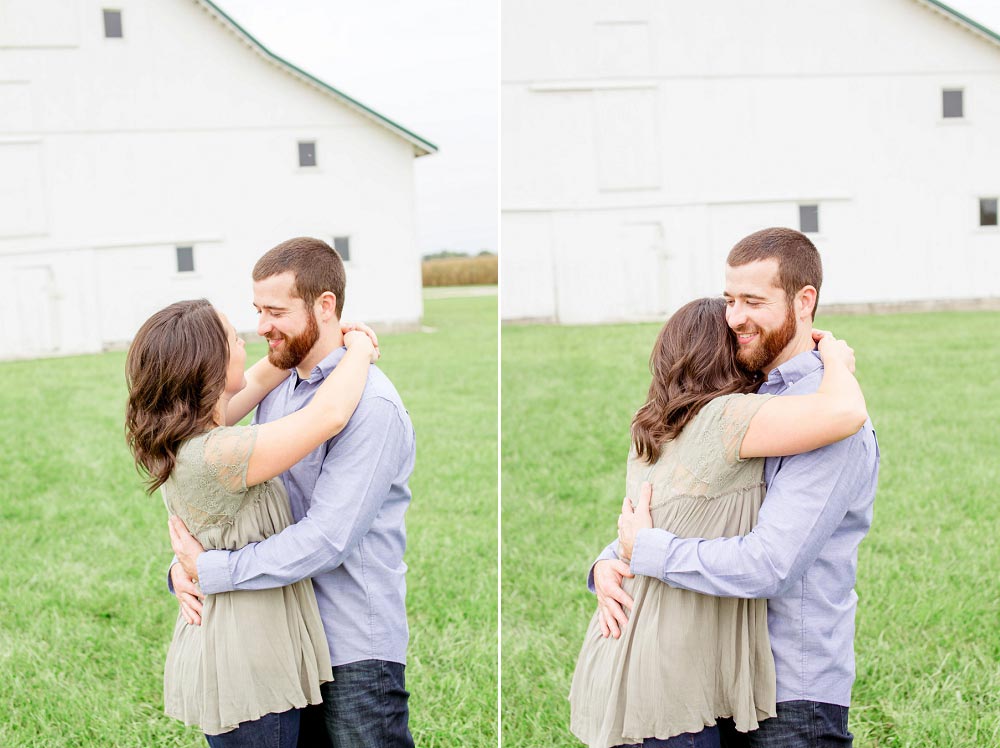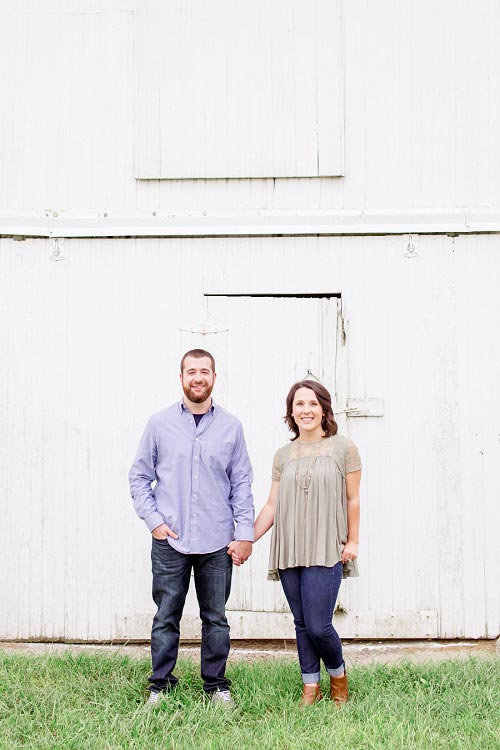 Erin shared these sweet words about Logan. "Logan is loving, motivated, and supportive.  From the beginning of our relationship, he has helped me grow as a person.  Logan always believes in my ability to accomplish anything I set my mind to.  He has helped me learn to believe in myself.  I love that Logan is motivated, as he is always willing to put forth his best effort.  He loves me for who I am and encourages me to continue to strengthen my relationship with God.  I fell in love with Logan for the person he is.  We help each other be the best version of ourselves.  We are truly blessed with the love we have for each other.  I am excited to see our relationship strengthen and develop over the years."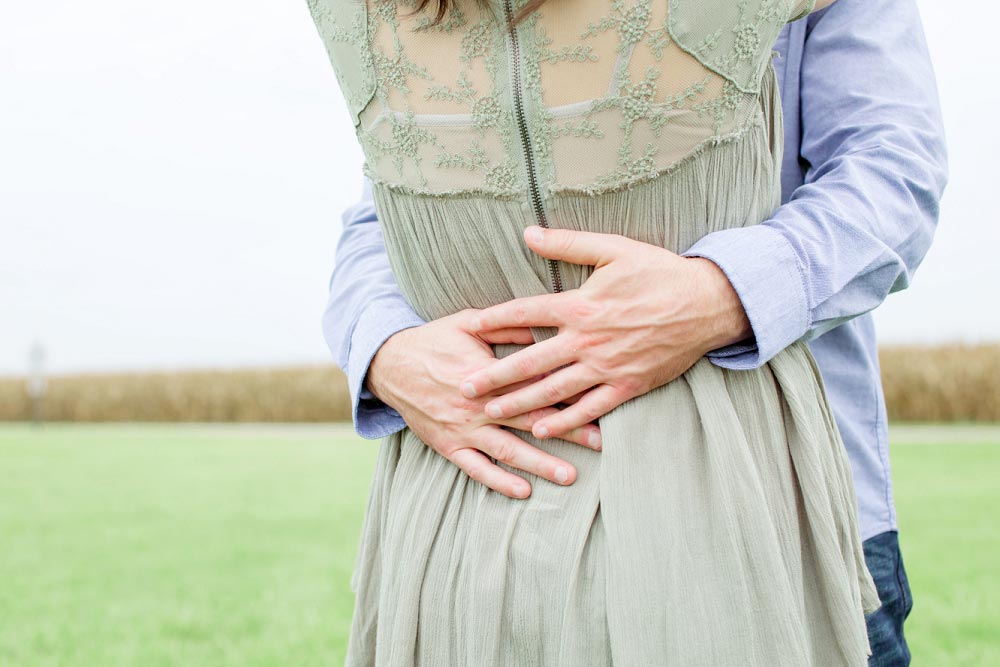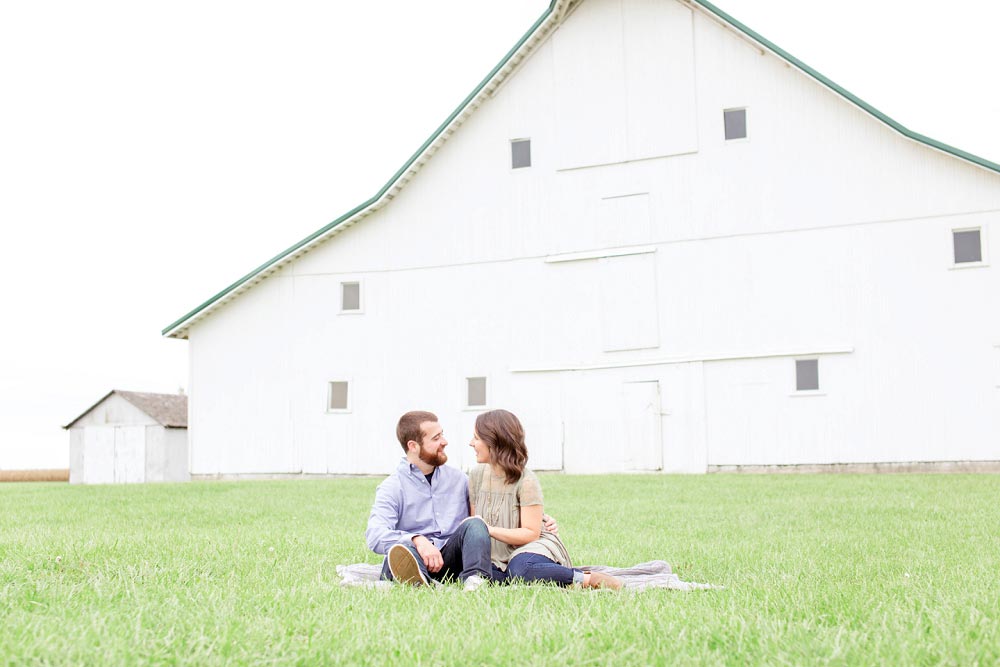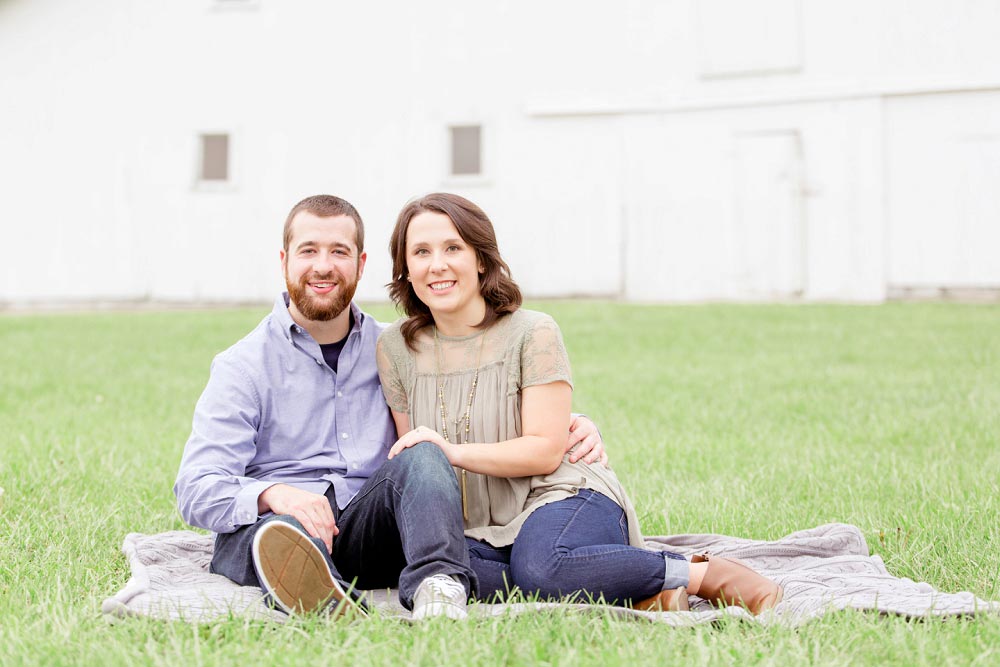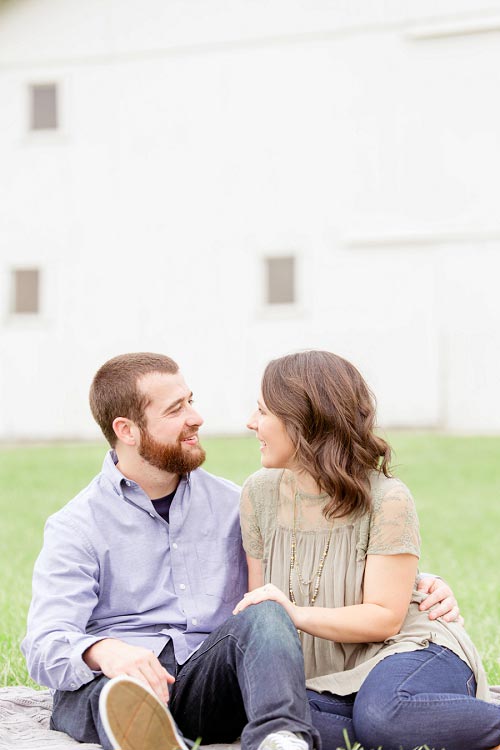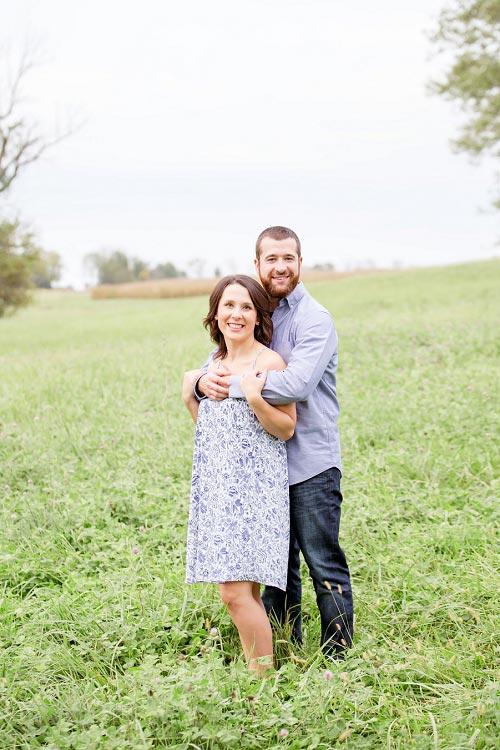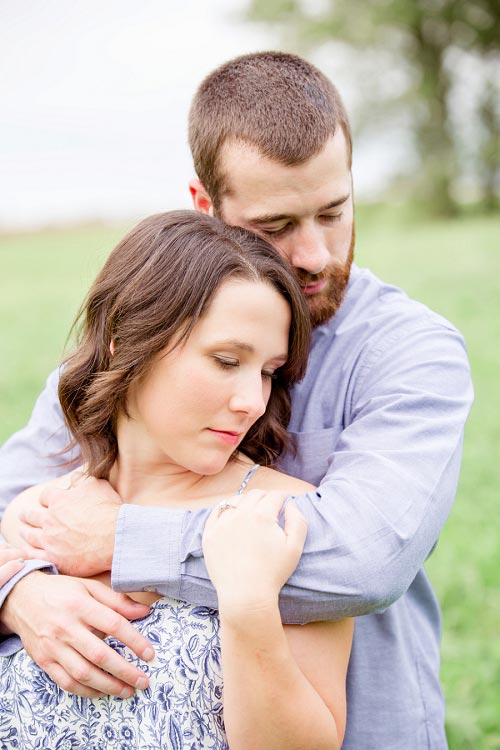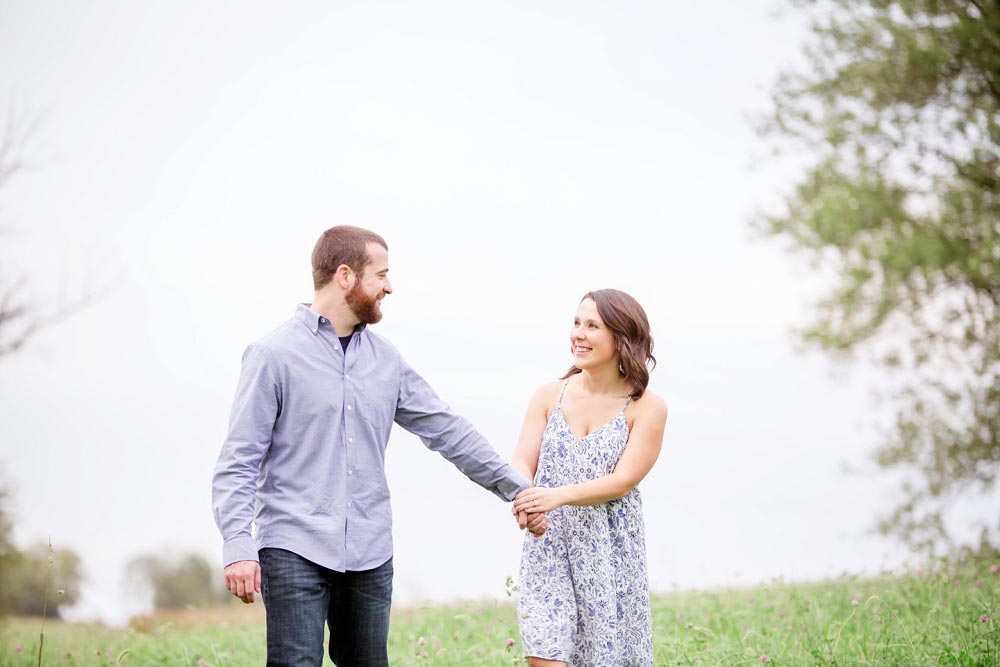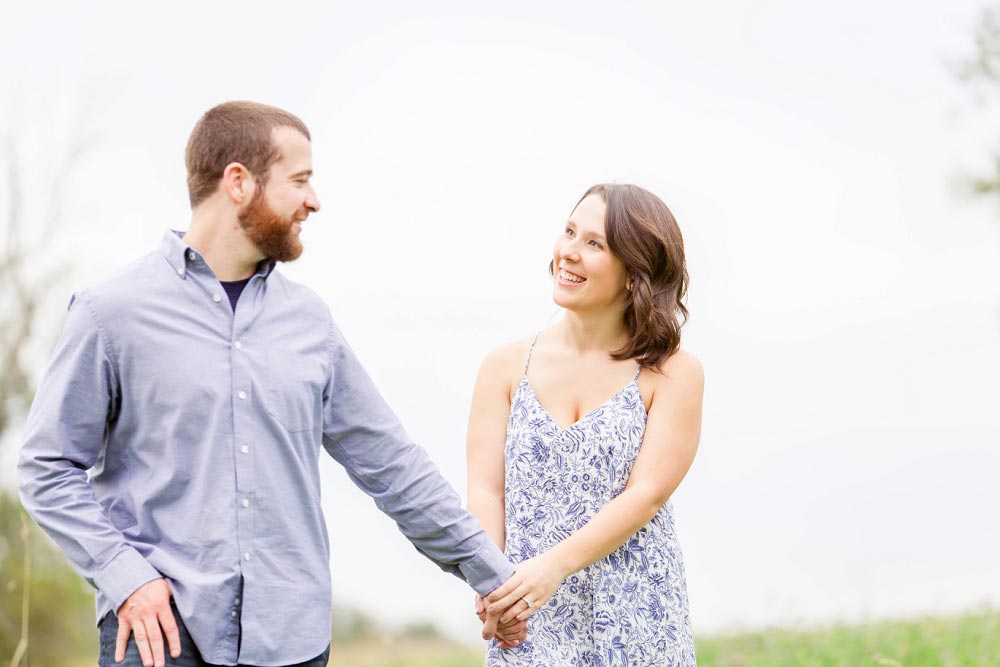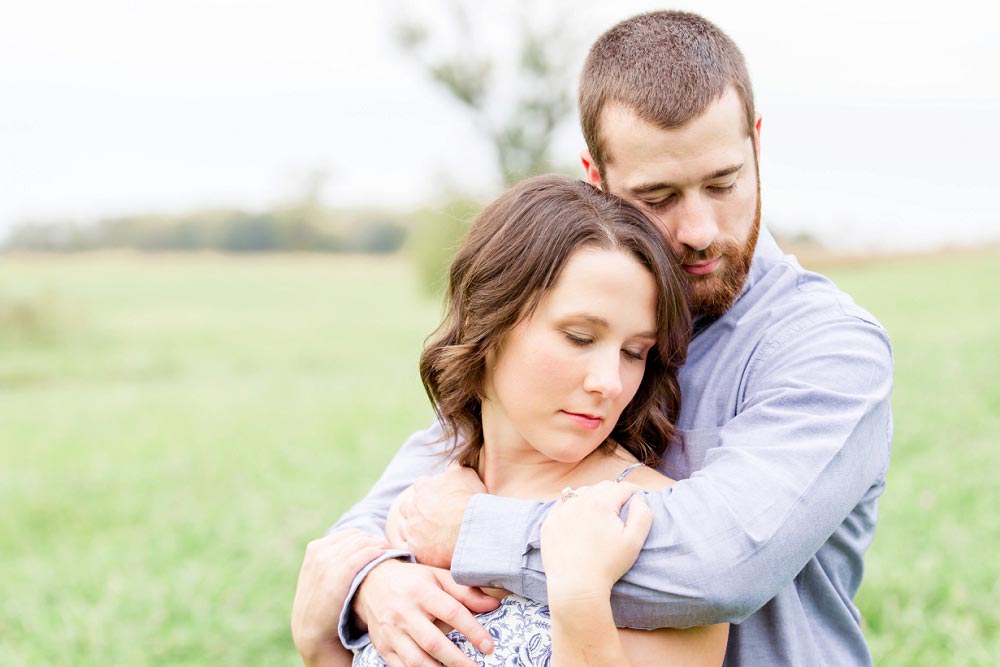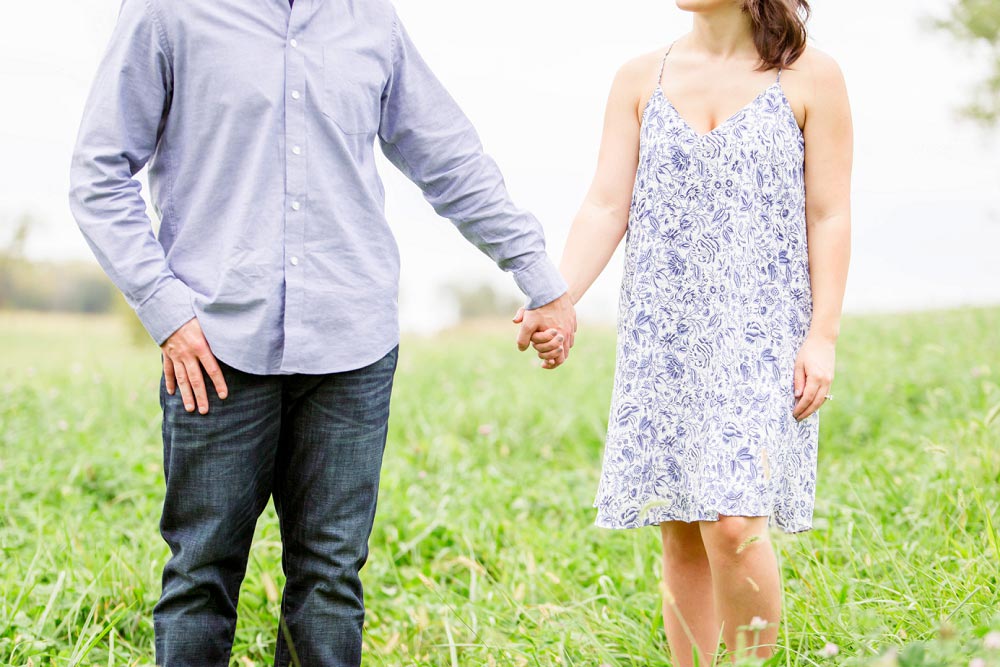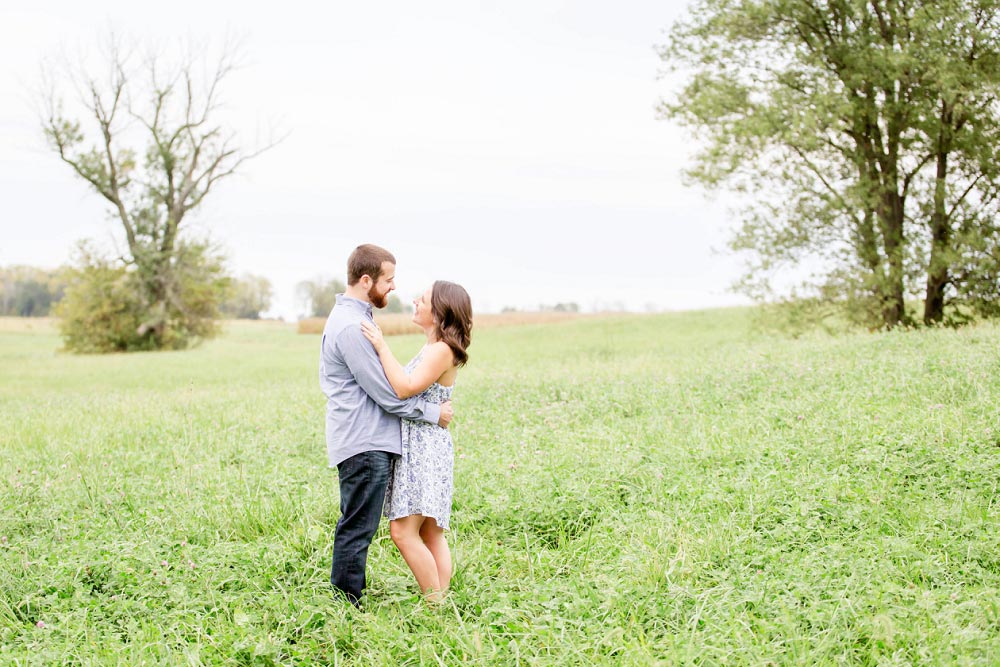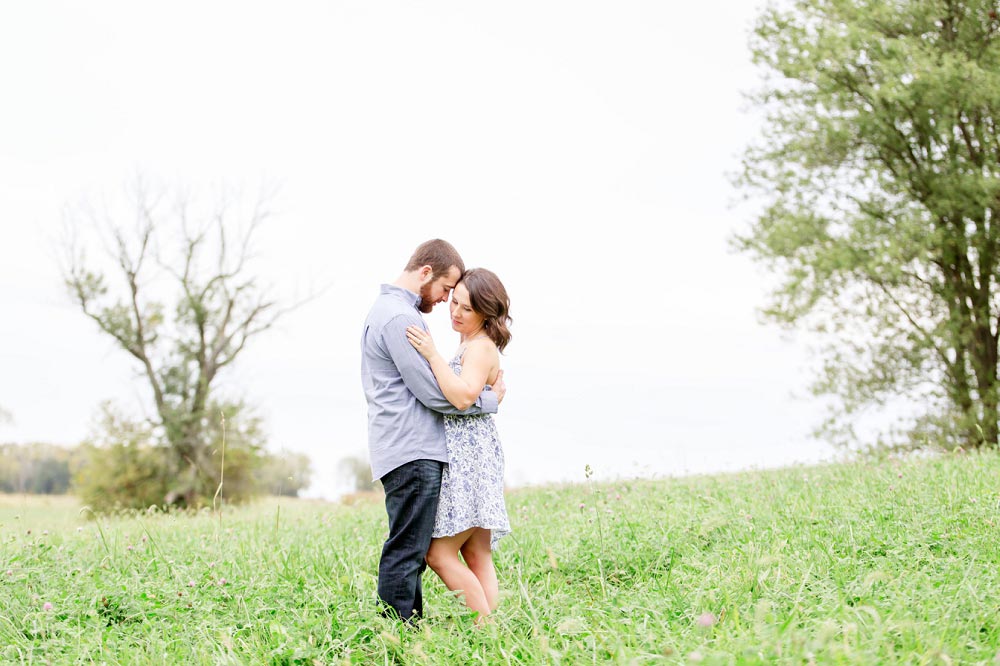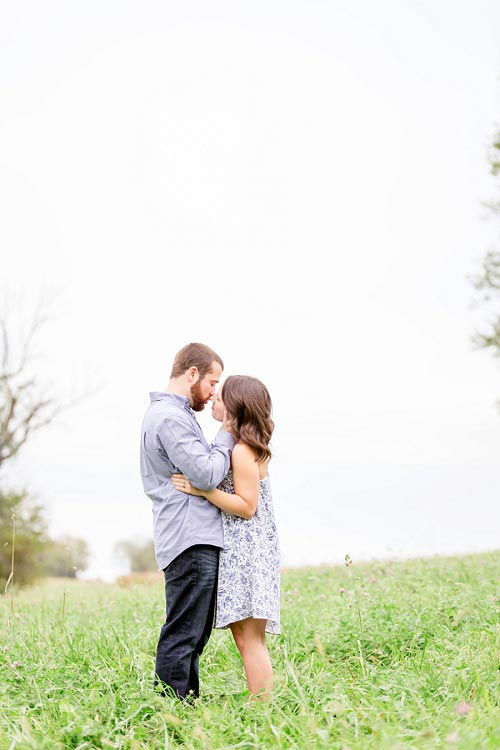 Meet Archie and Bentley! I love how they both tilted their heads at the same time! 🙂