I love photographing births! When Katelyn contacted me months ago about their home birth, you can guess how excited I was! While I've photographed numerous hospital births, this was my first one in a home!
The story…
Joe and Katelyn's first two children came so quickly they didn't even have time to make it to the hospital! Joe and Katelyn delivered their first two by themselves, but decided to pursue a planned home birth this time. Considering how quickly Katelyn's labor and deliveries had gone in the past, I was praying I'd make it in time!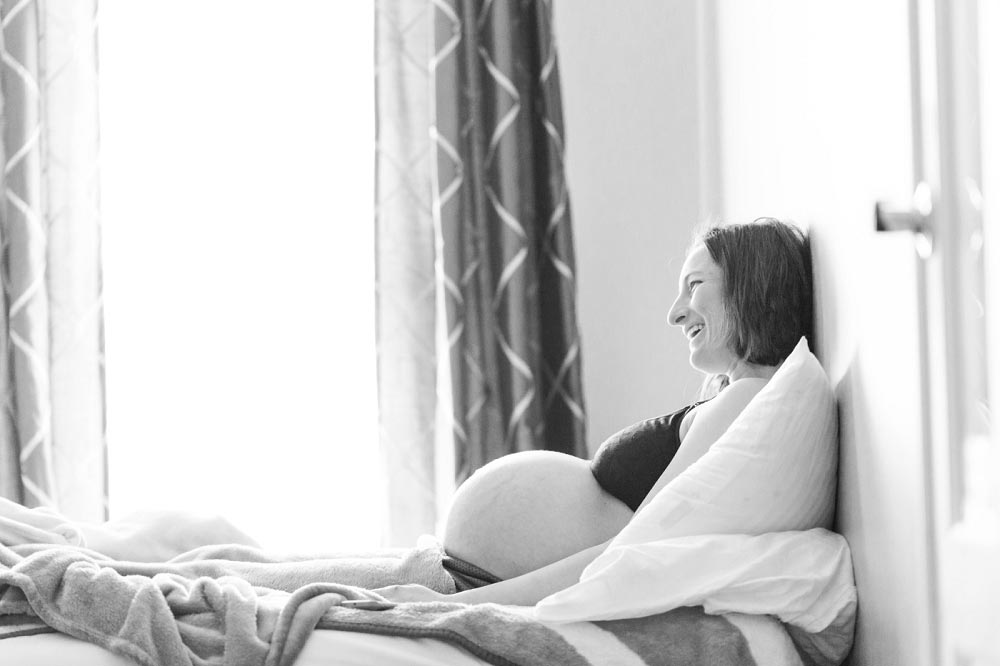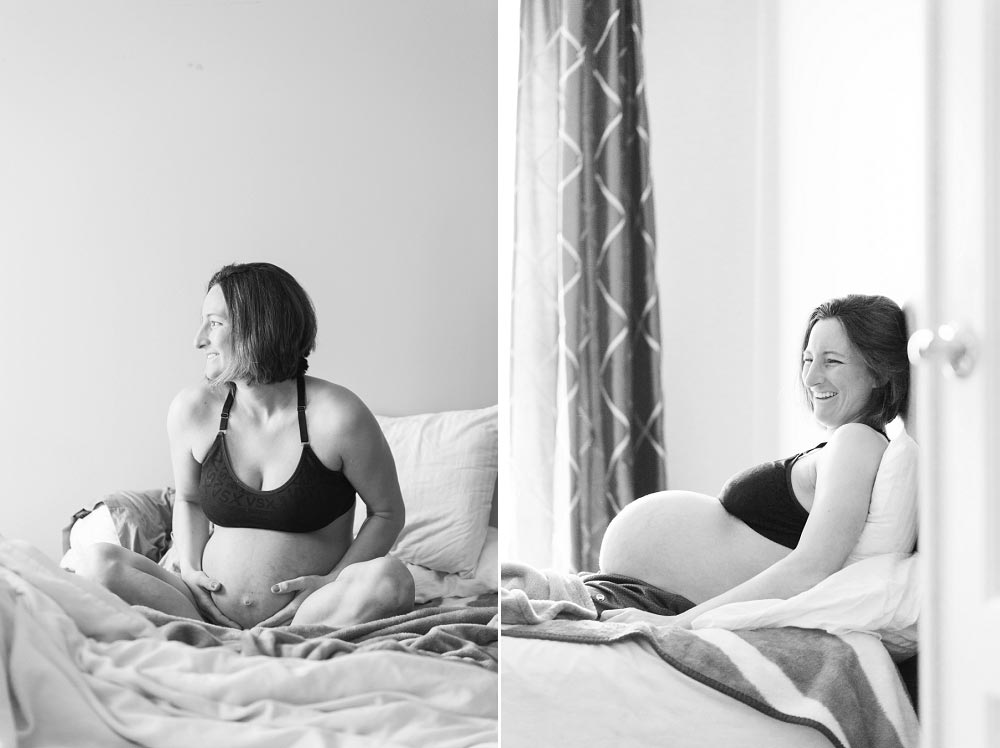 The midwives and I arrived in time to find Katelyn on her bed, happy and chill! But like both of her other birth experiences it didn't last long!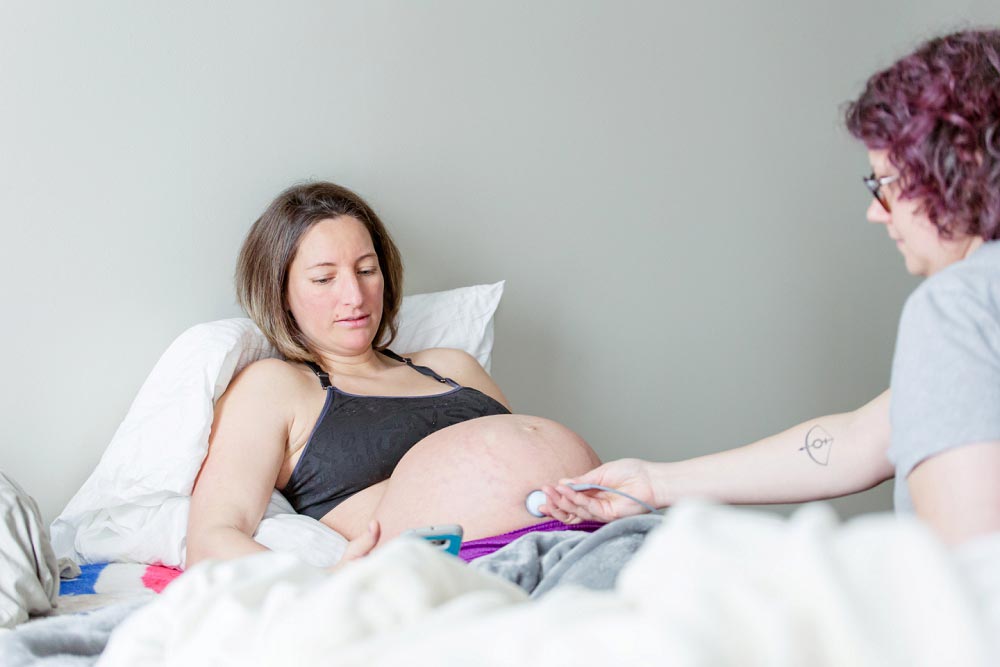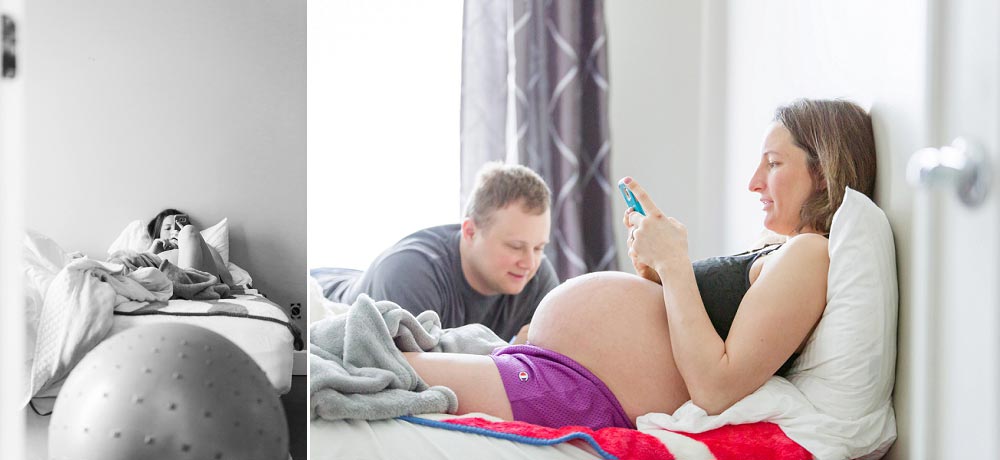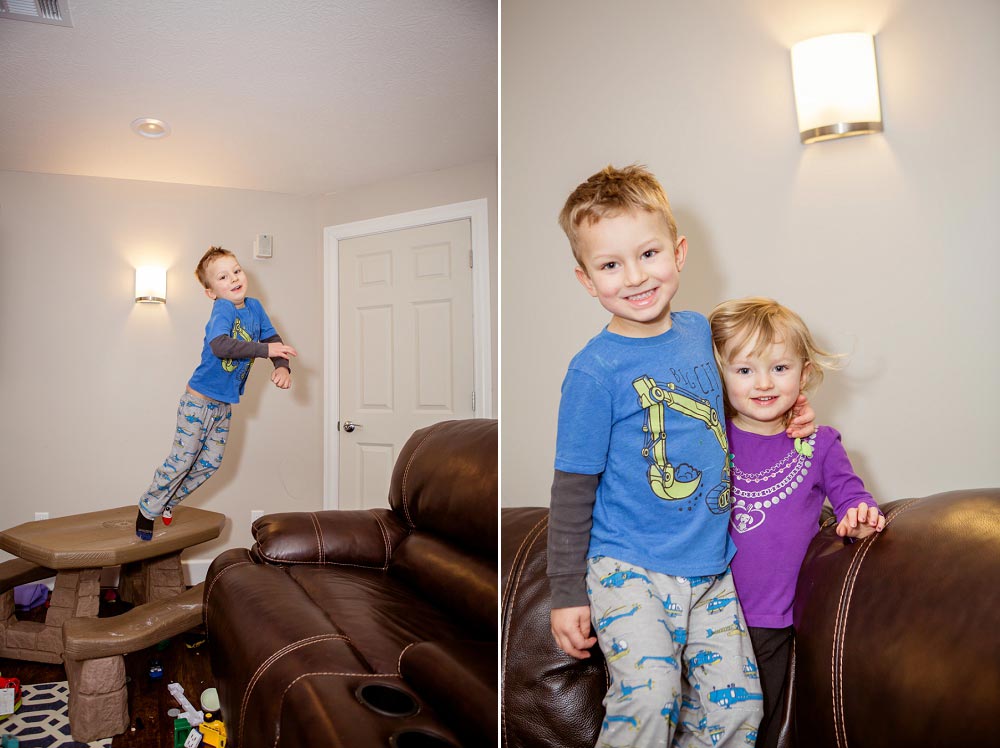 One thing that stood out to me about the home birth experience was the atmosphere and spirit of family. The older kids were amazing at playing and entertaining themselves. Then after the baby was born they were right there with mom, dad and the baby together as a family.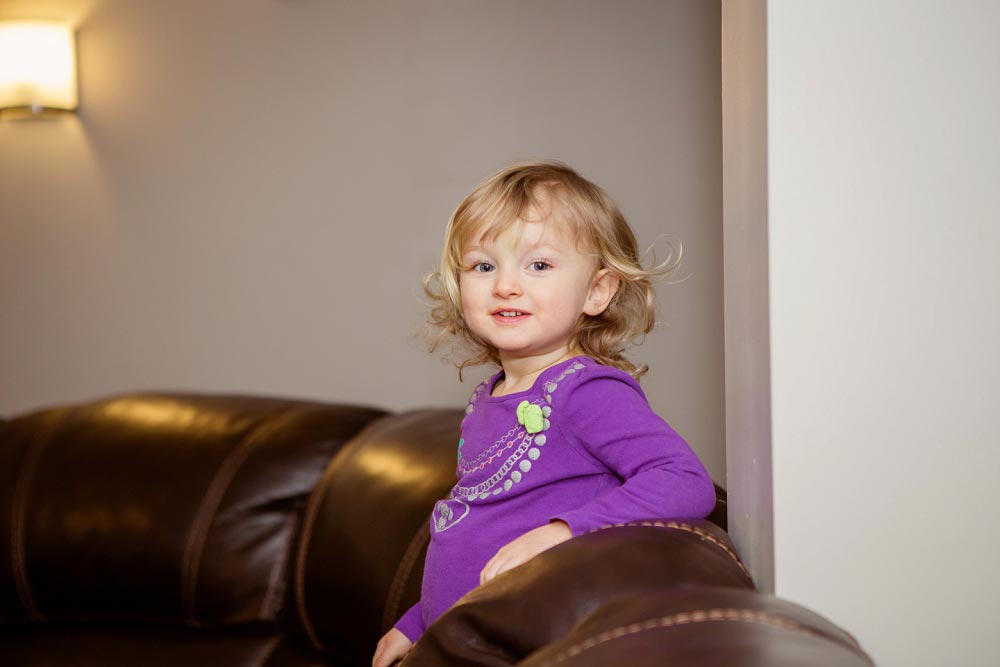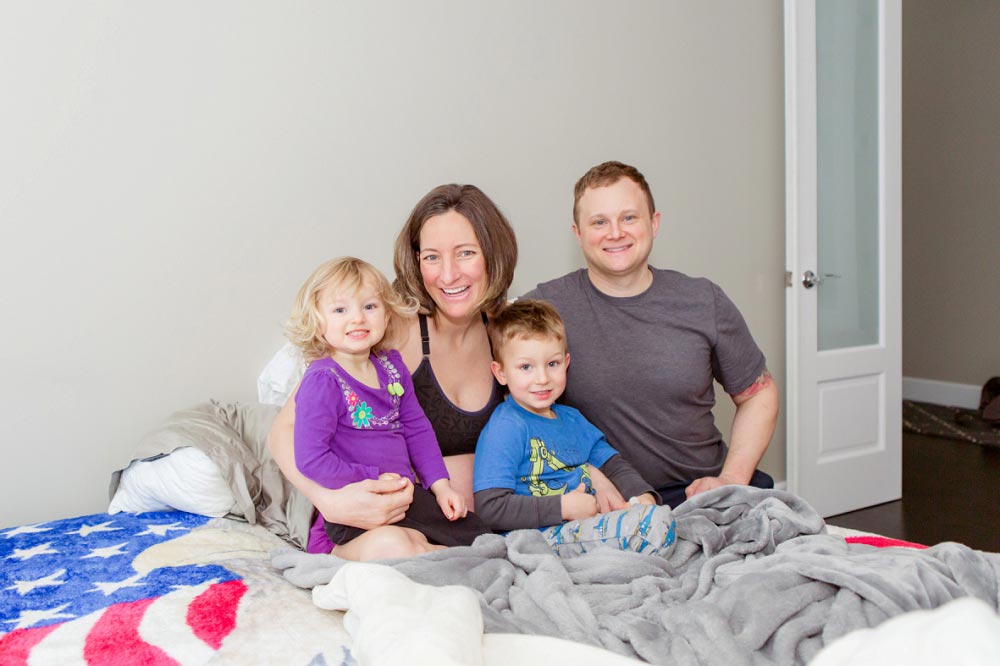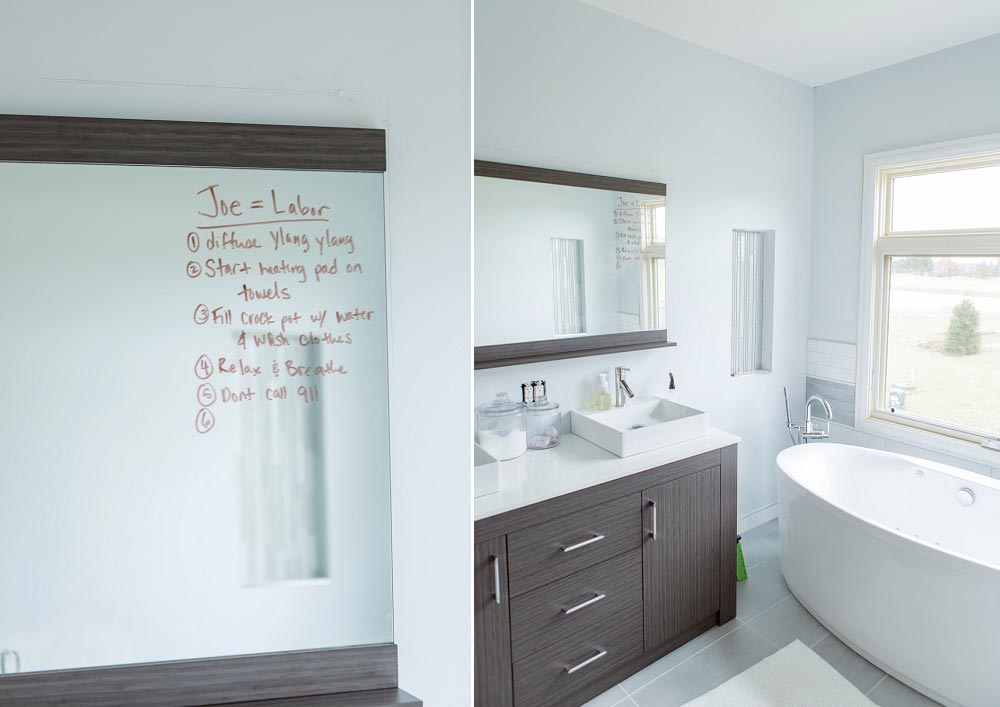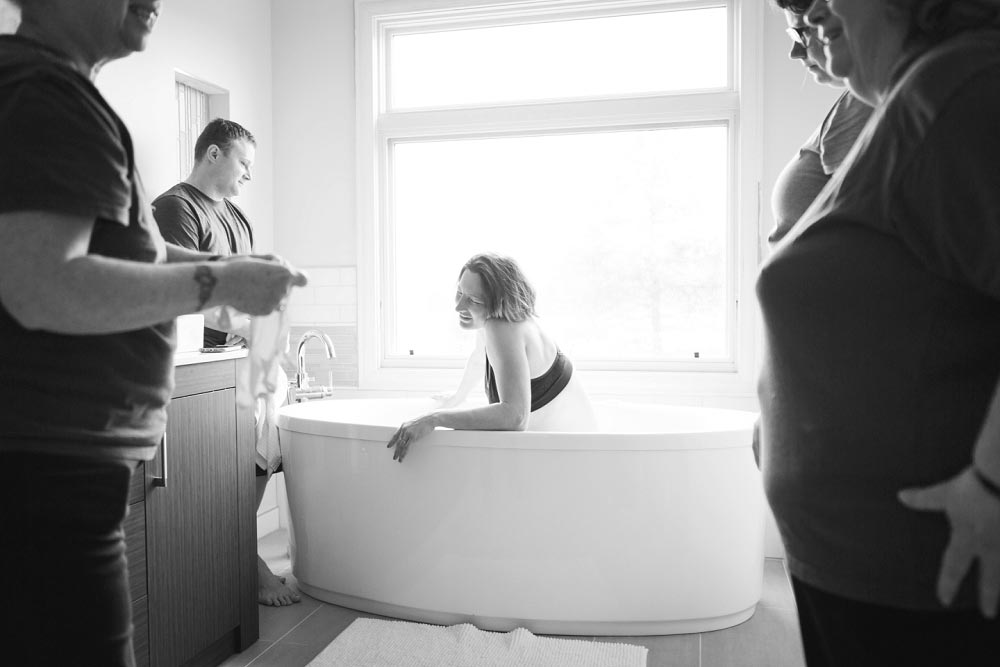 When it was time for the baby to be born it all happened VERY quickly and Katelyn ended up having the baby on her knees in the middle of the bathroom!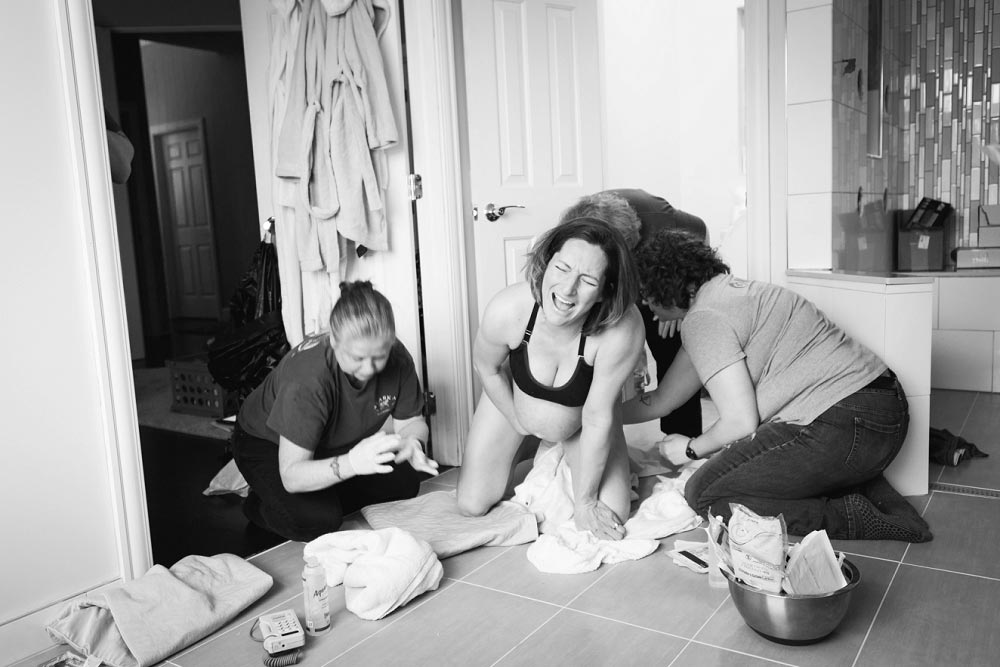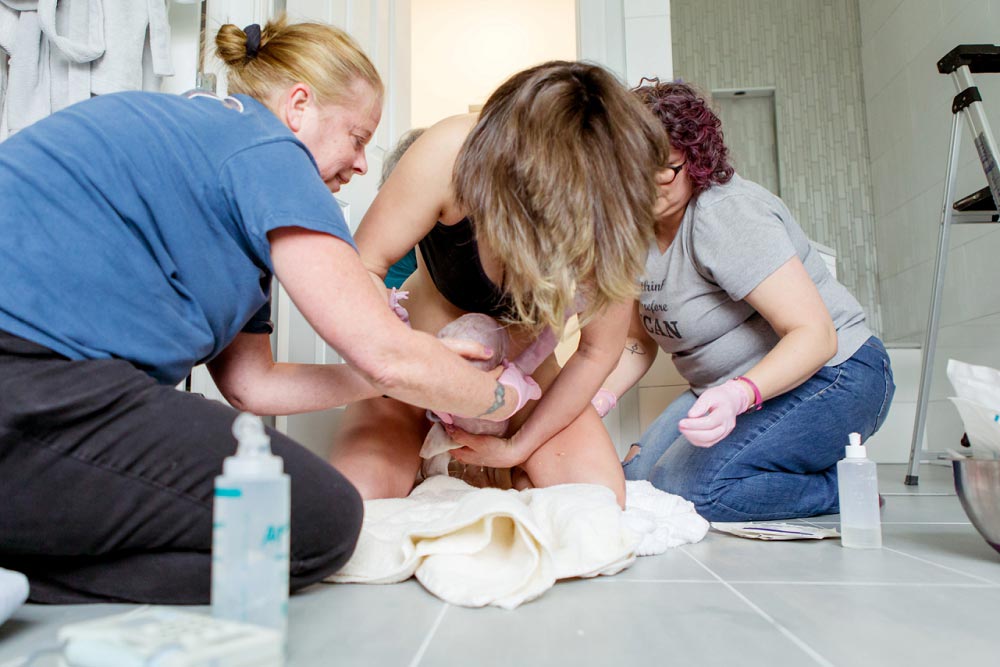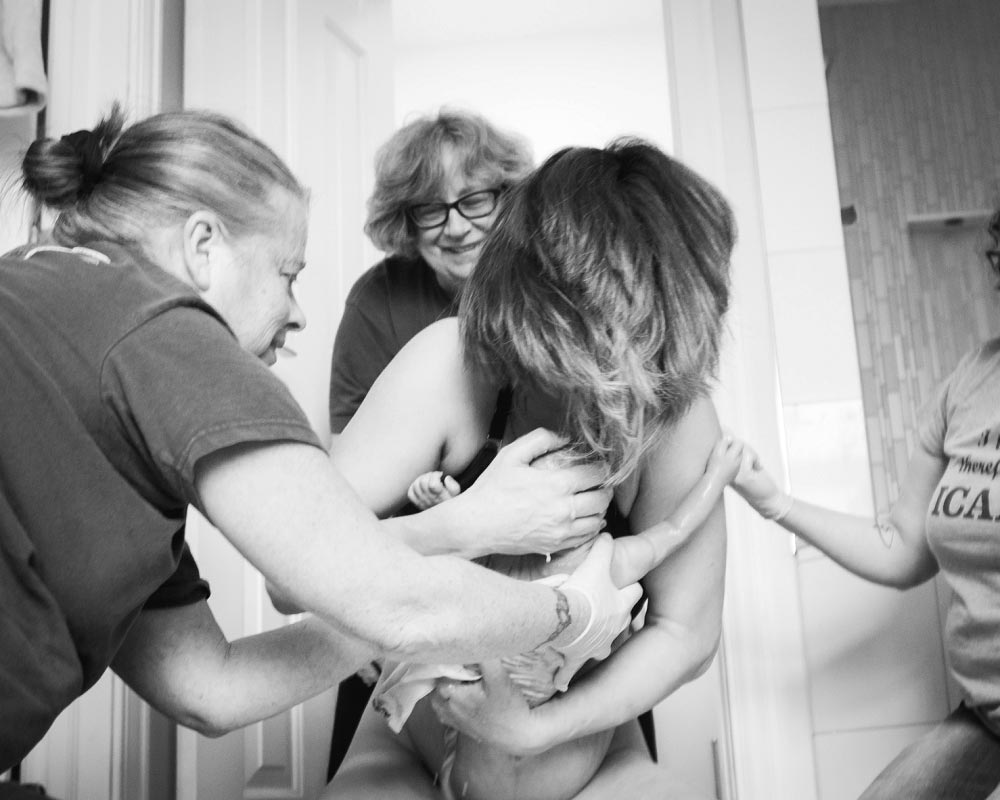 I love the picture below!! Just take in all that's happening…mom's holding their new baby boy while breathing a sigh of relief, dad's over with big sister, and the midwife in the background is checking the time of the birth.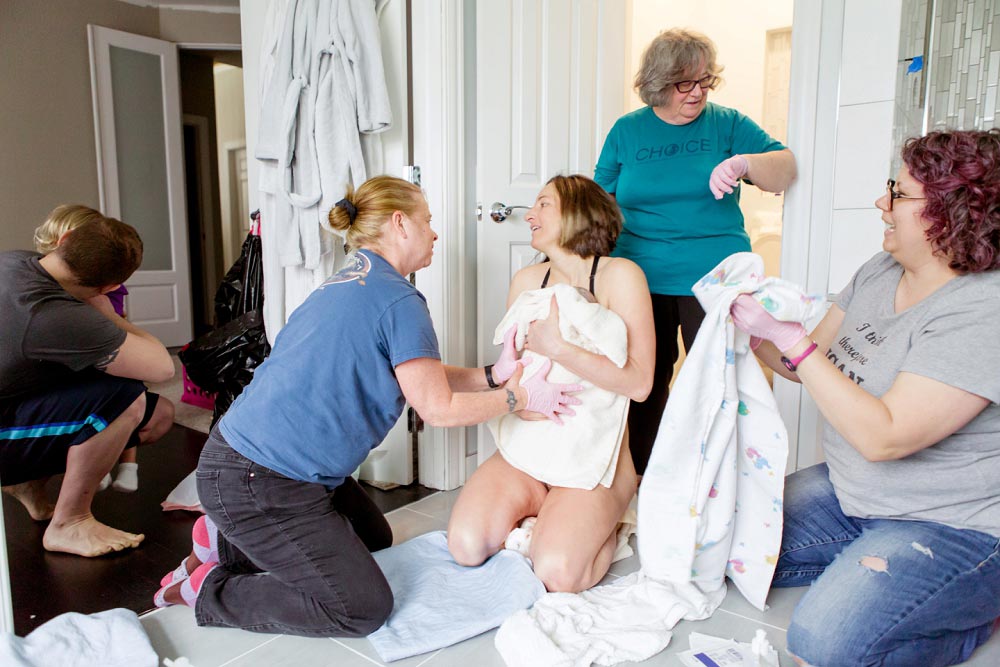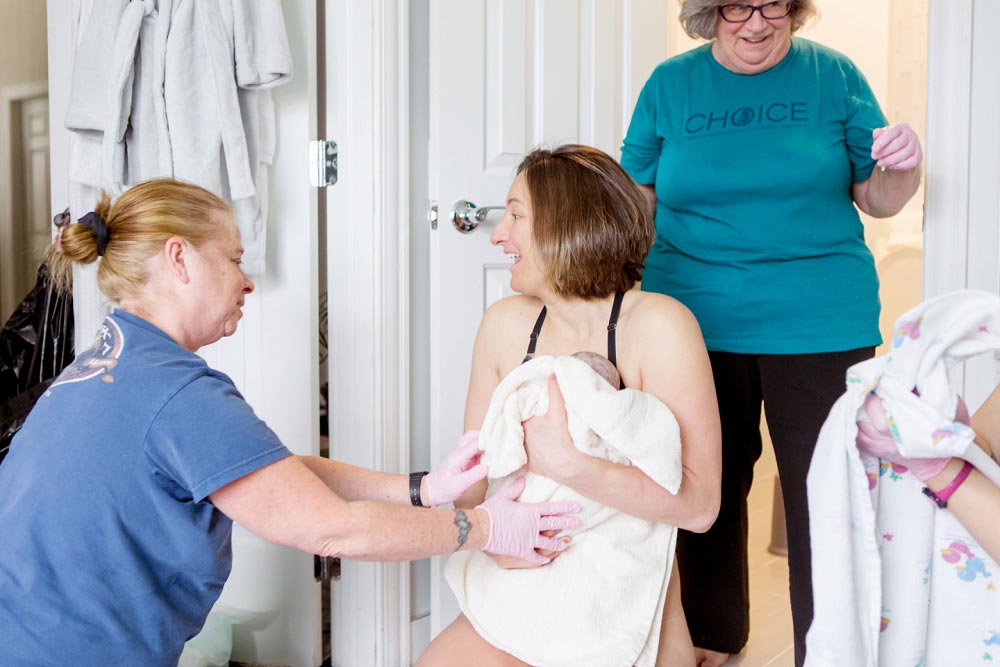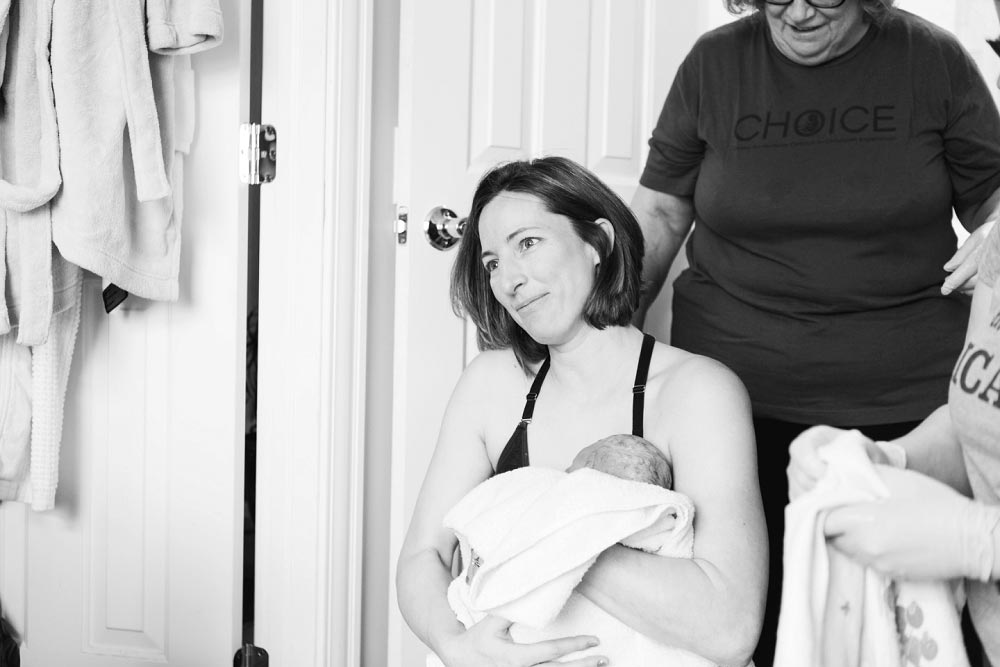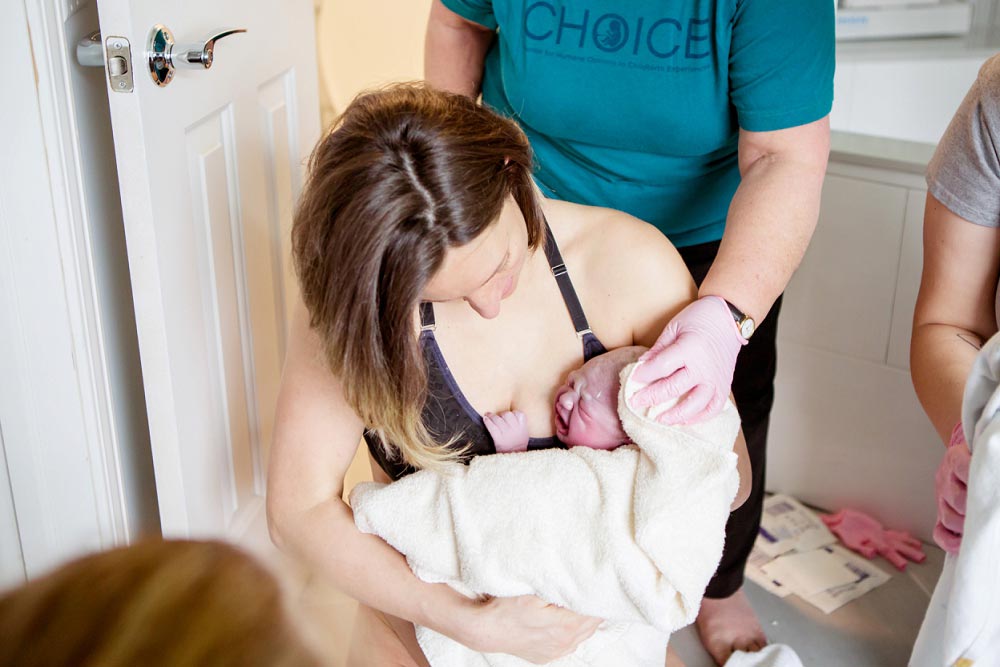 Katelyn thought it might feel good to sit in the tub a bit after Dominic was born…I was super glad for the beautiful photo op! 🙂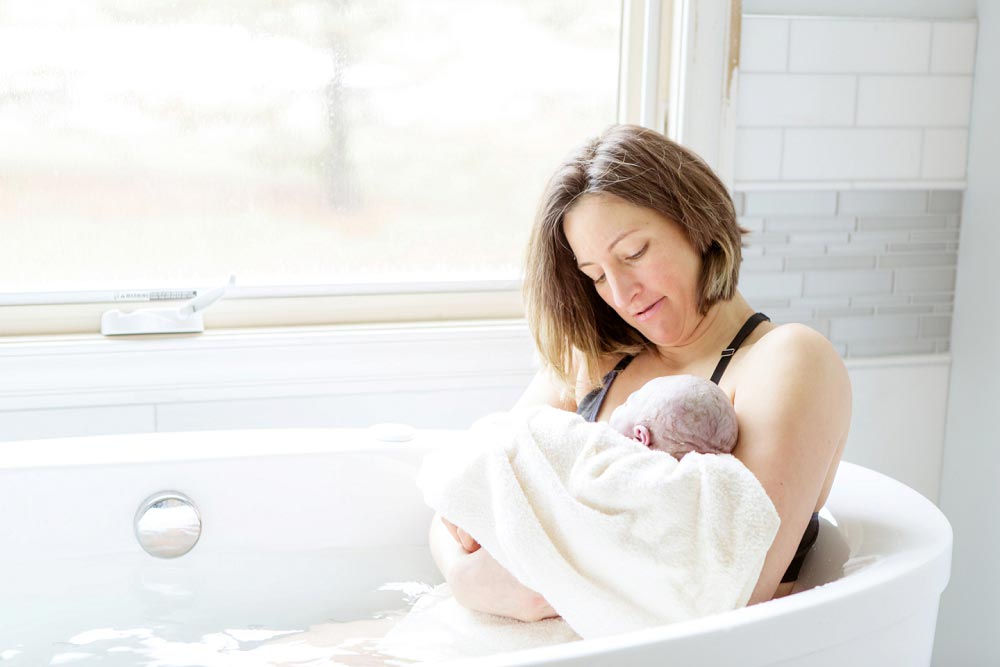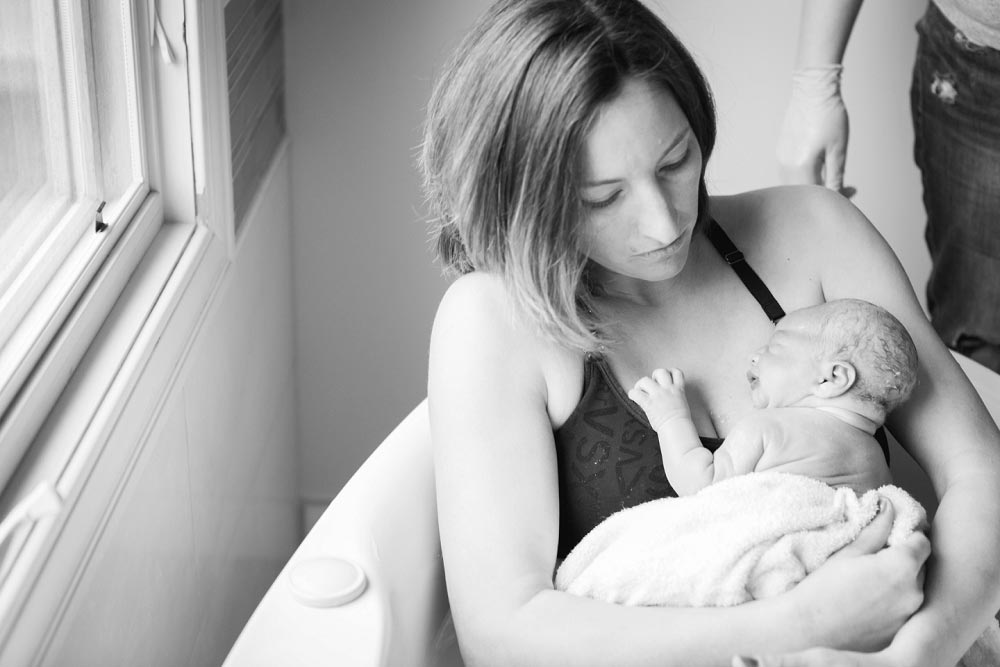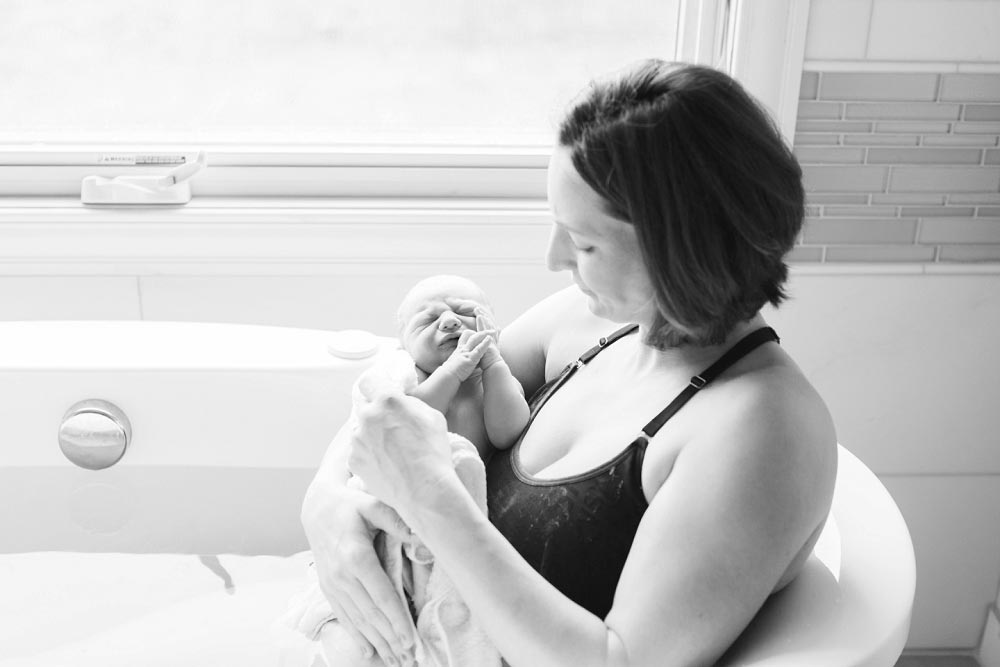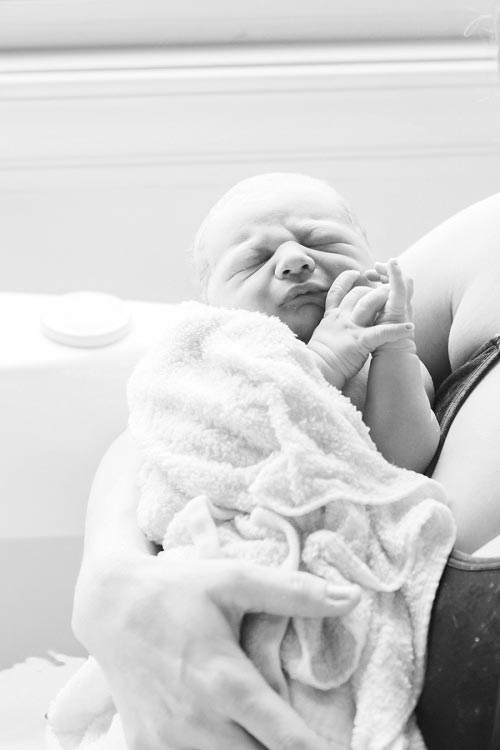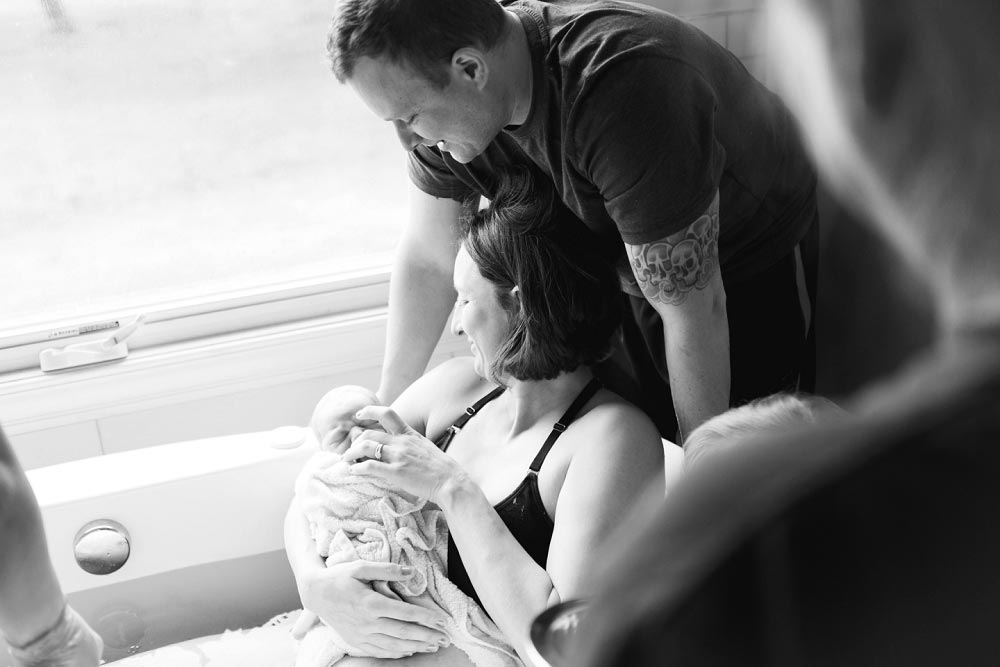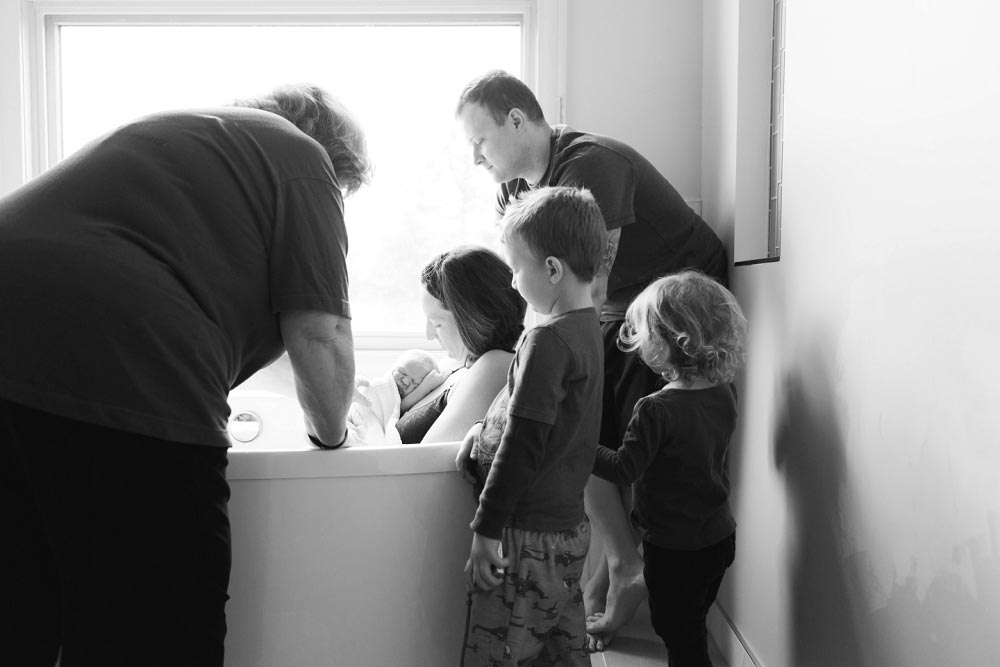 Welcome to the family little one!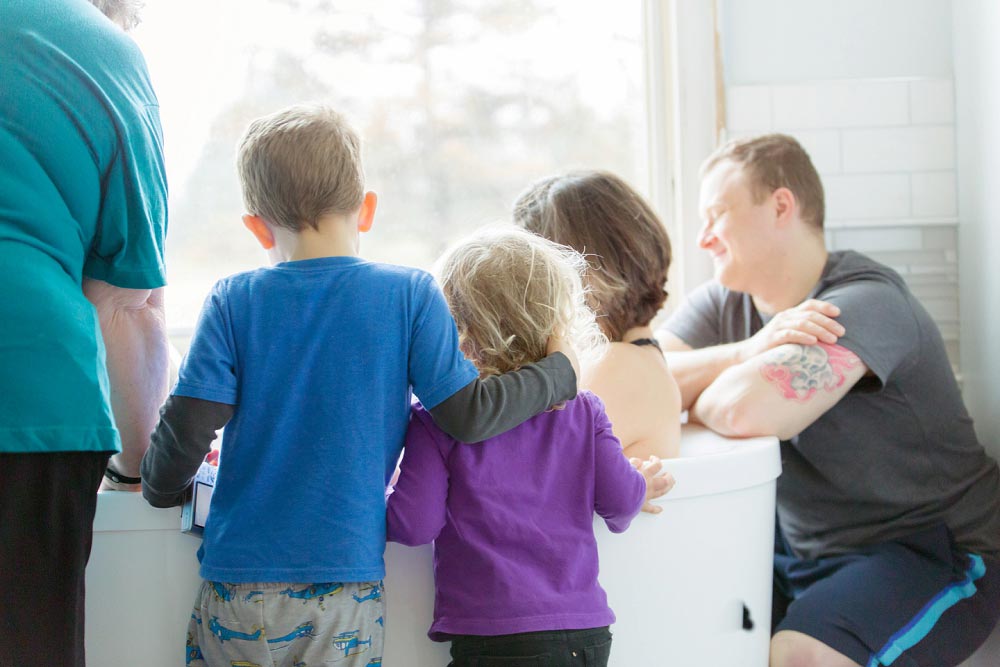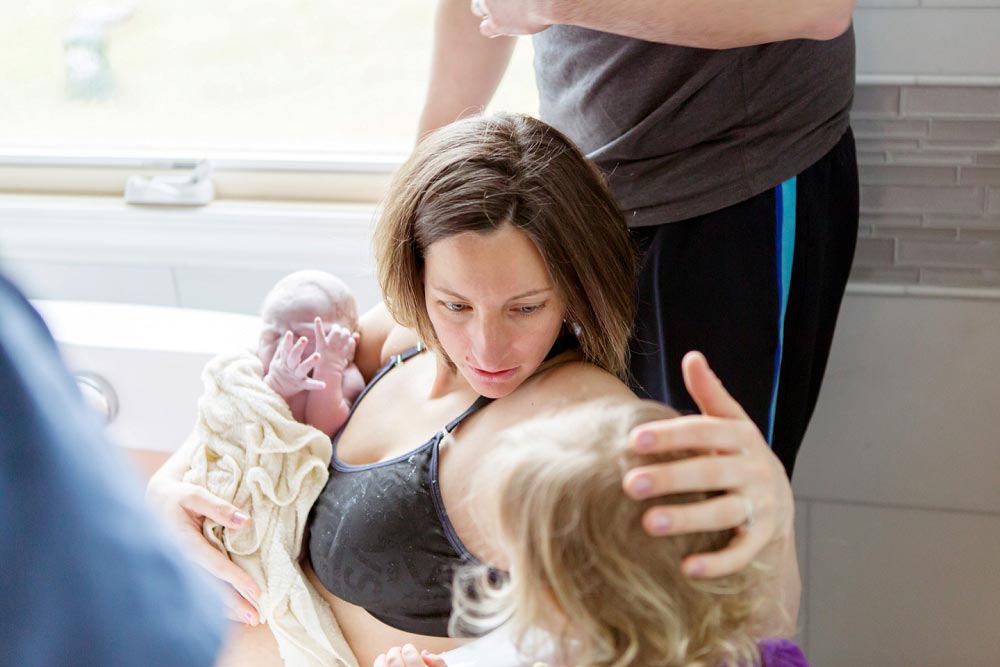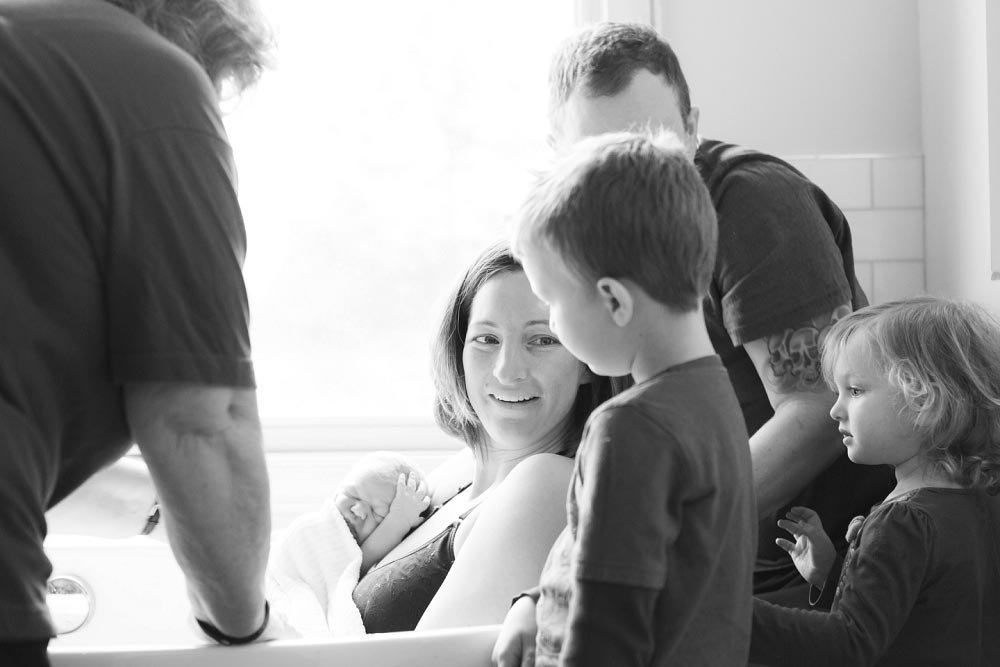 Big brother wanted to capture some pictures with his camera, too!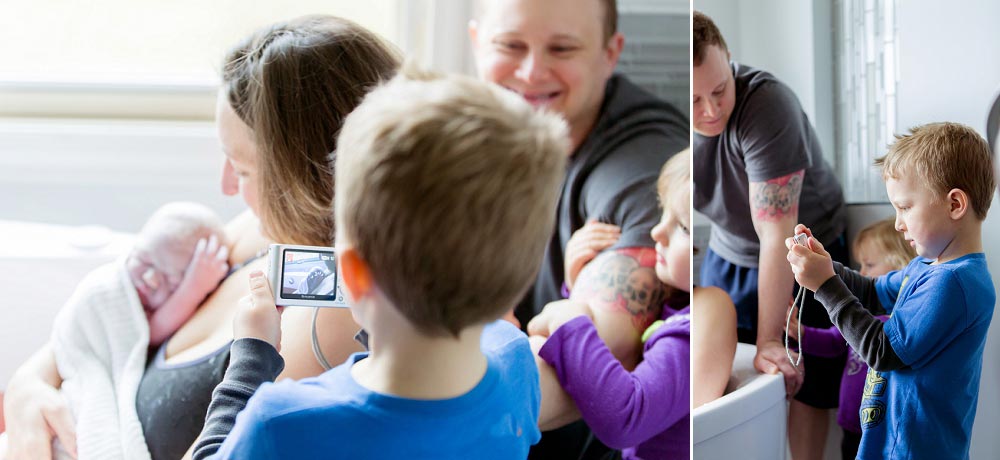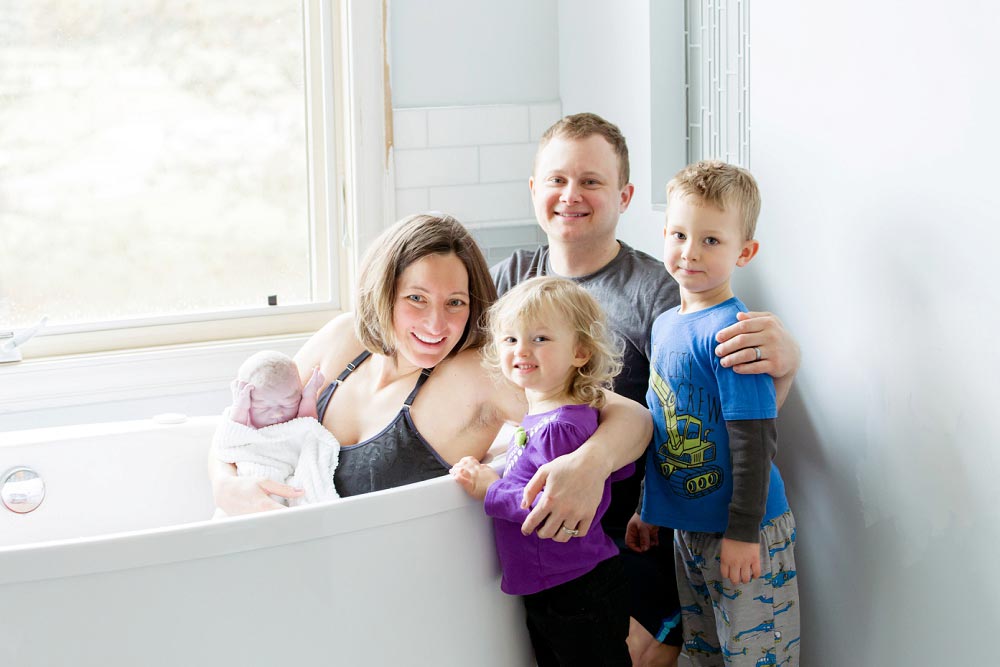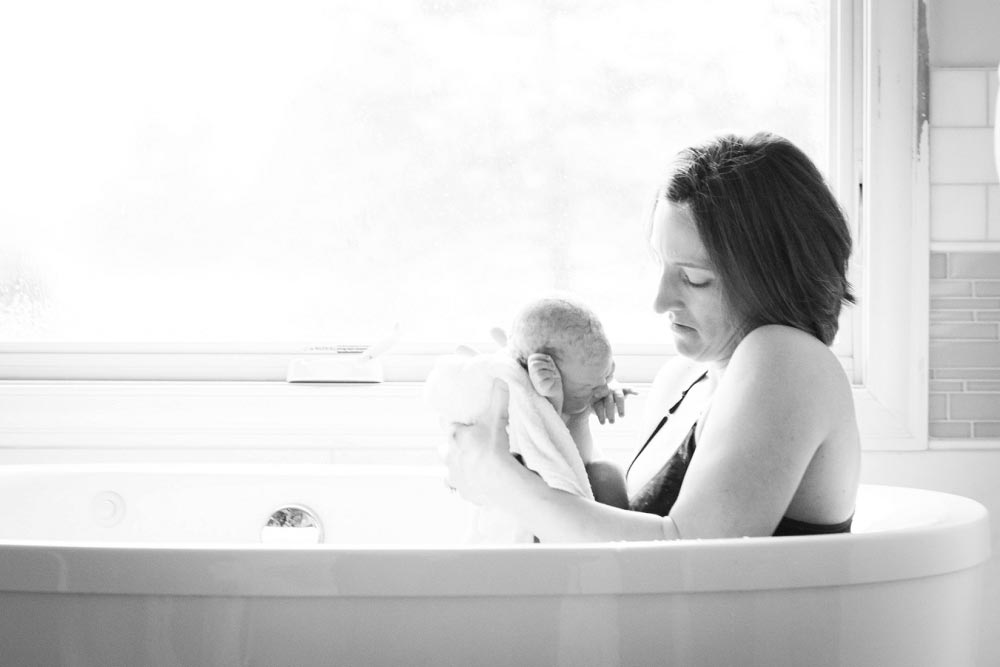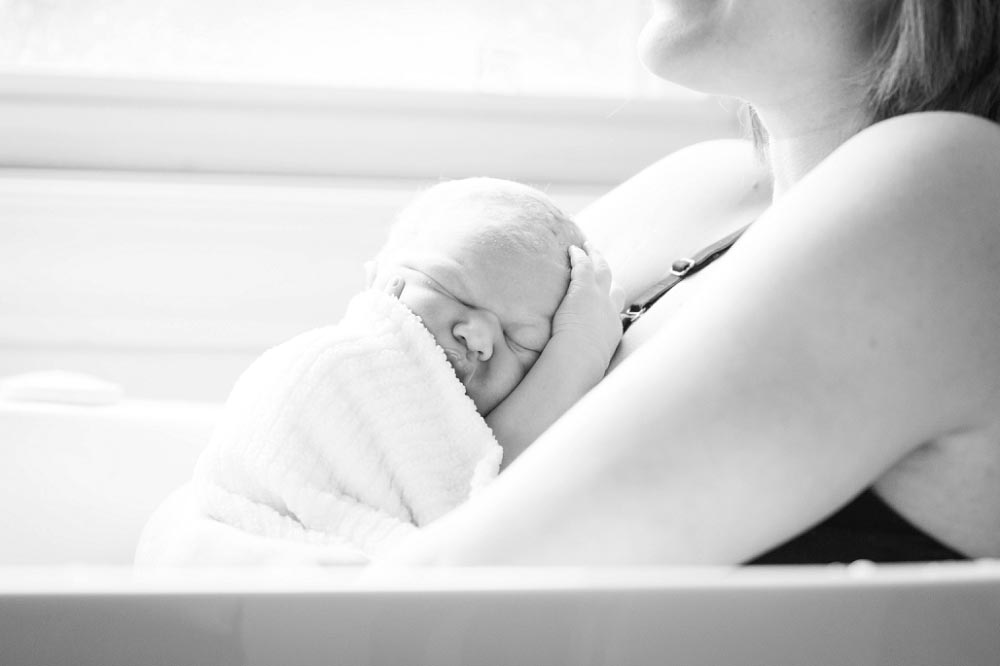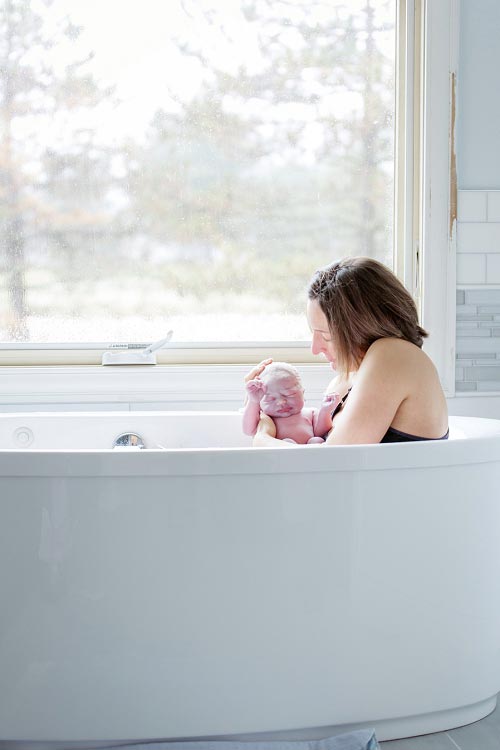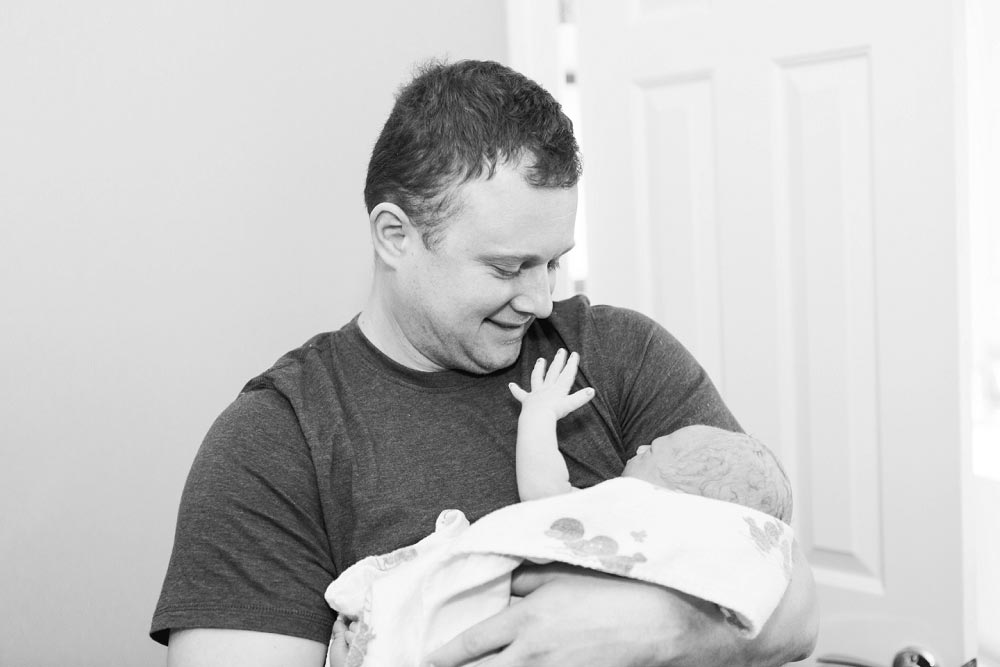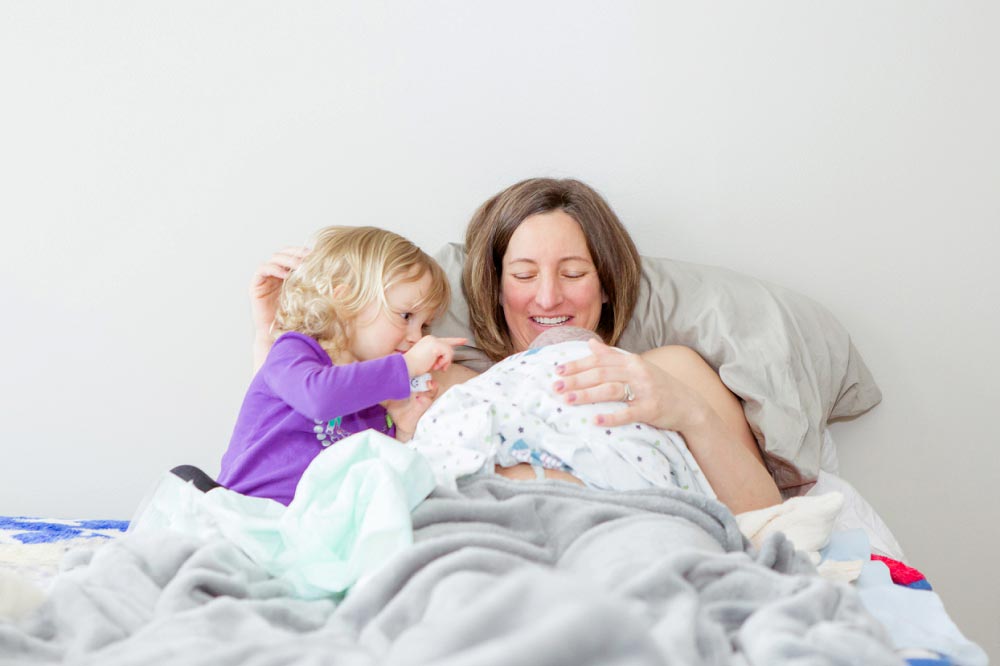 Big sister loved sitting with mom and the baby on the bed. She said, "I pet him!" 🙂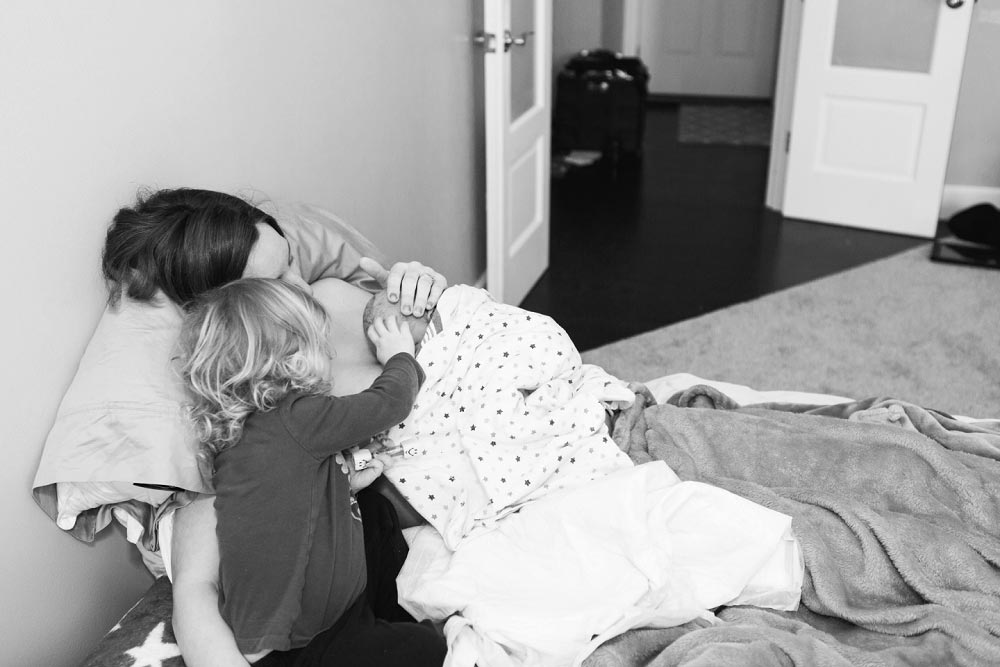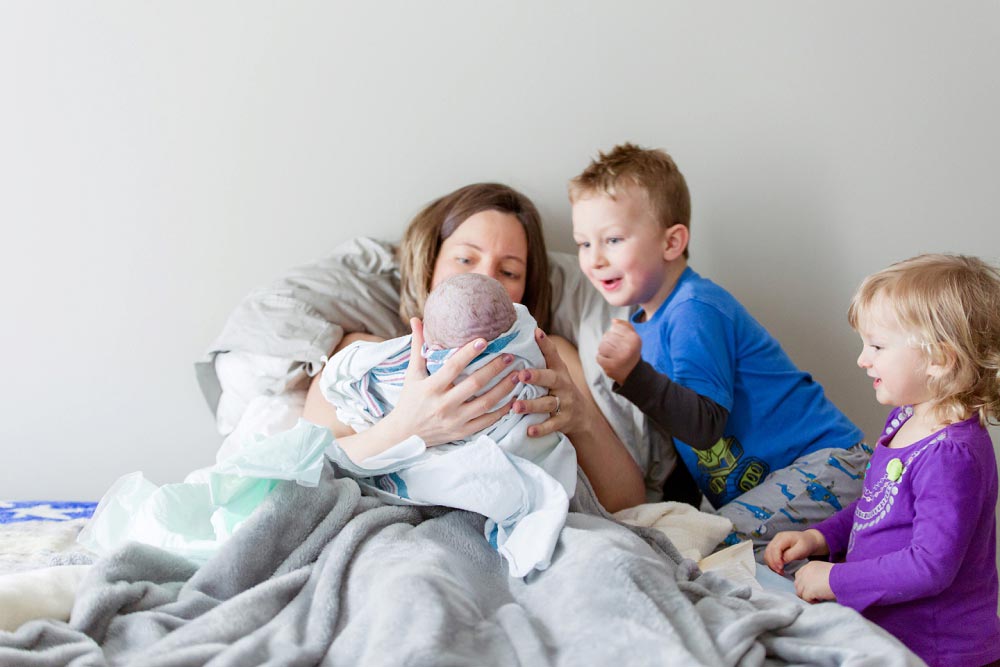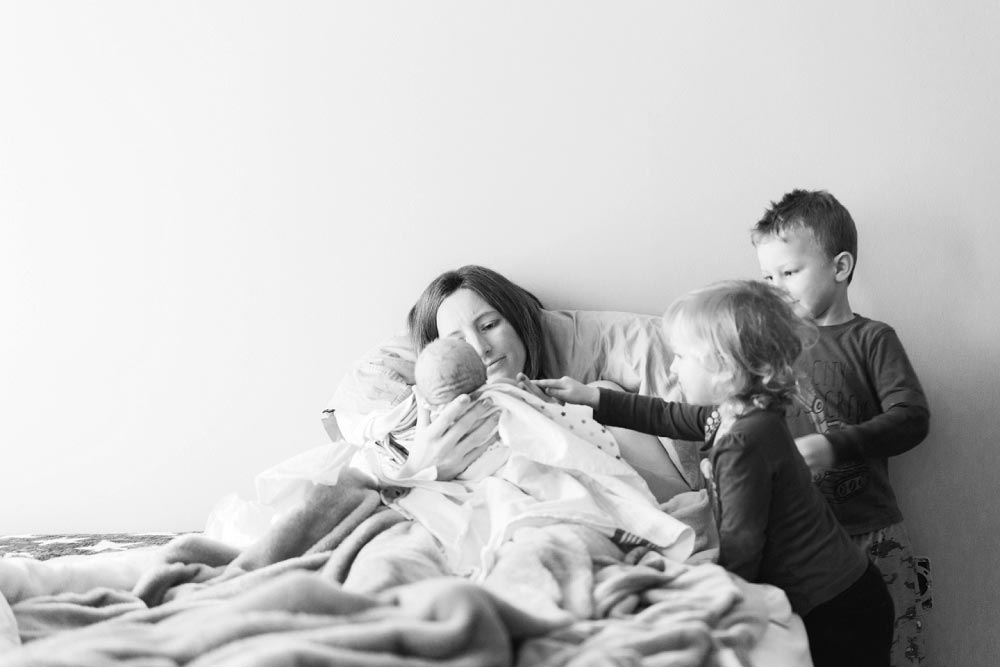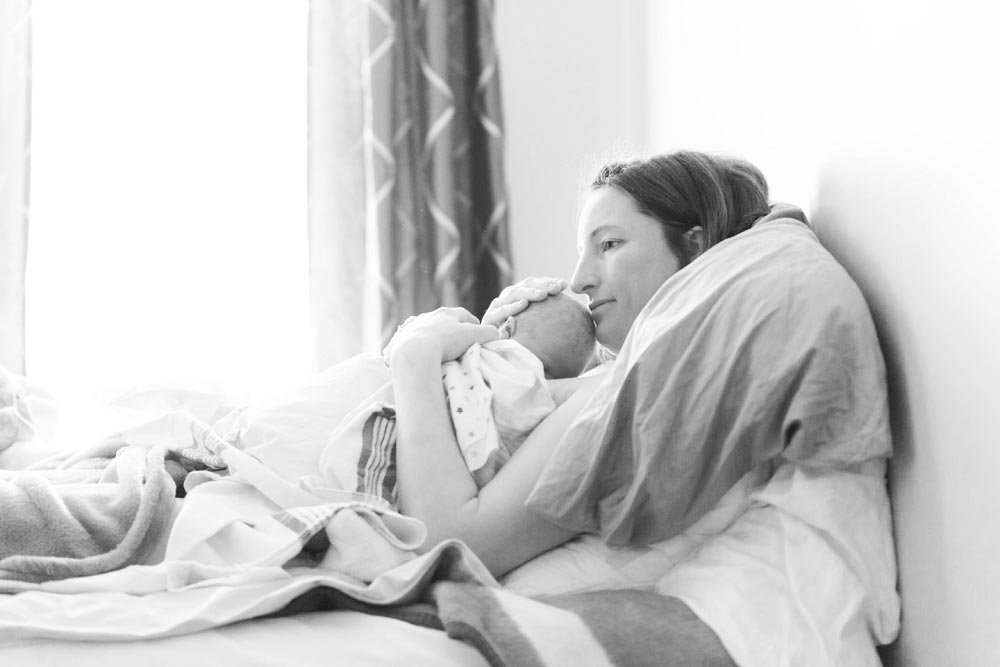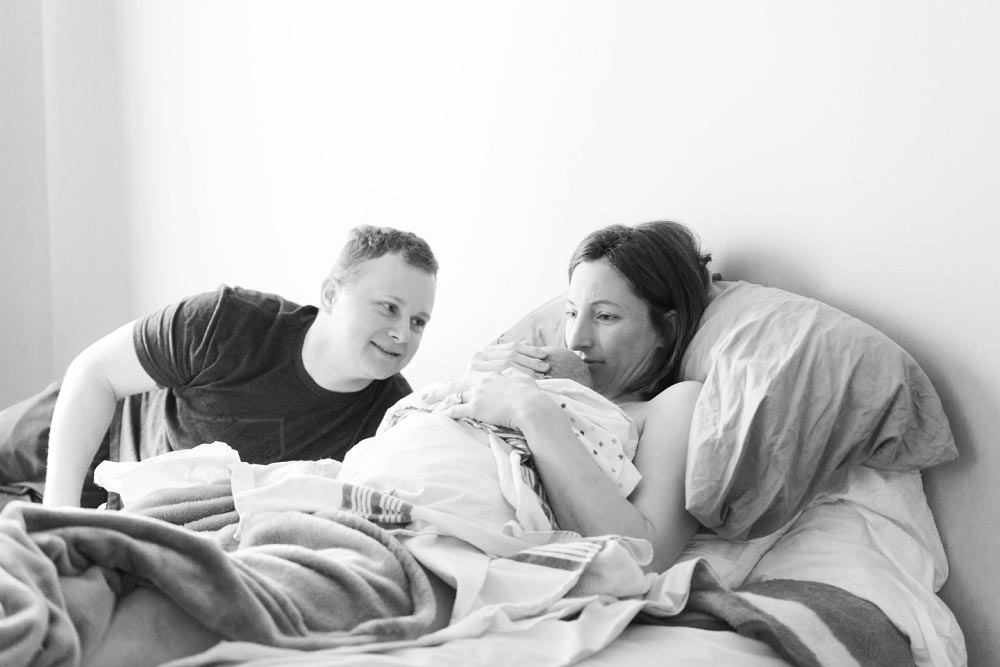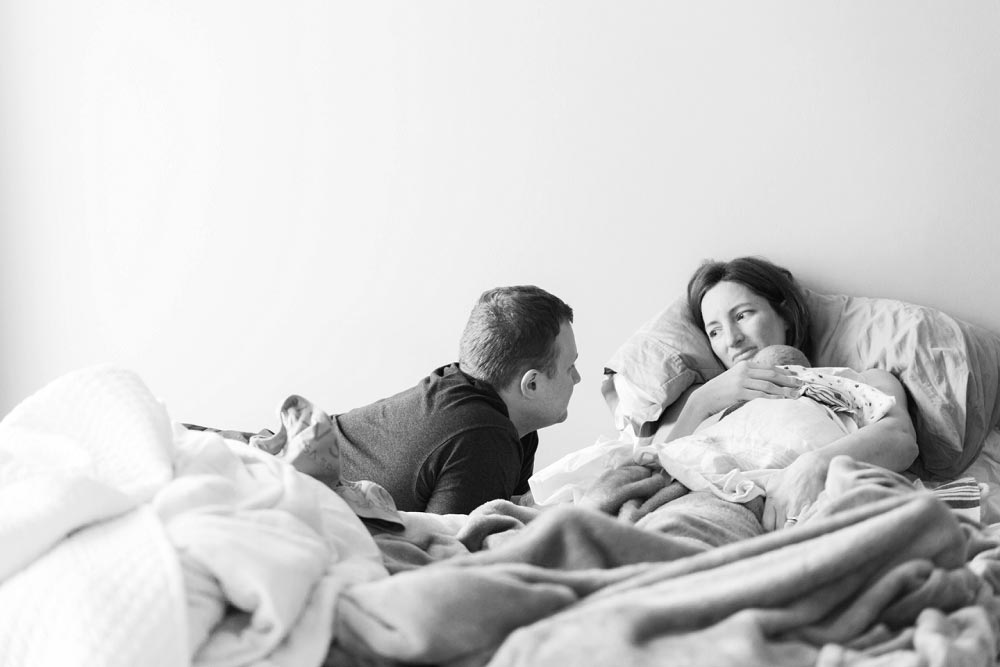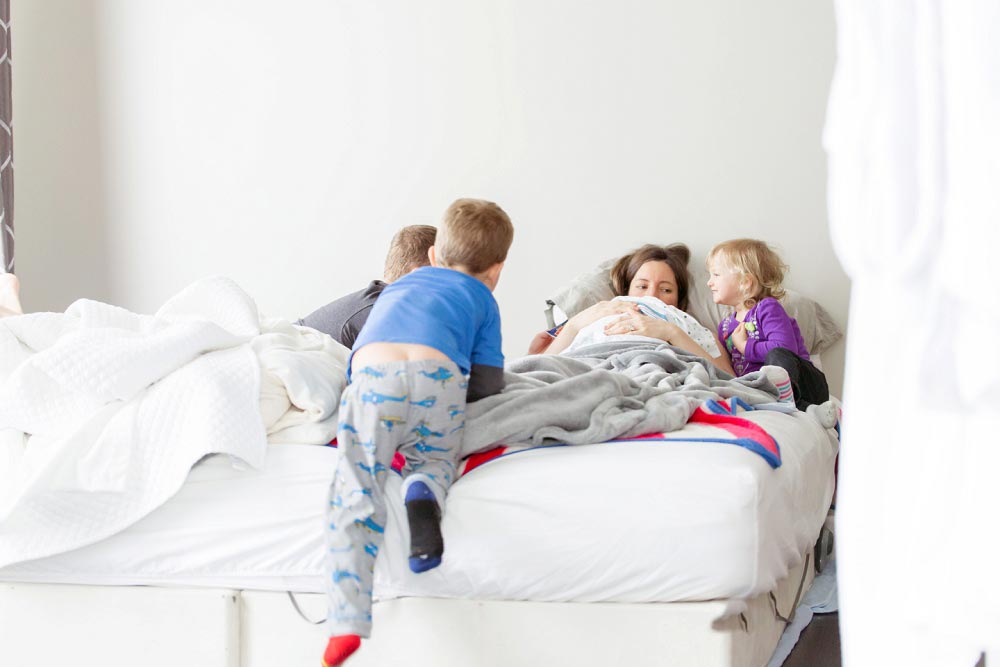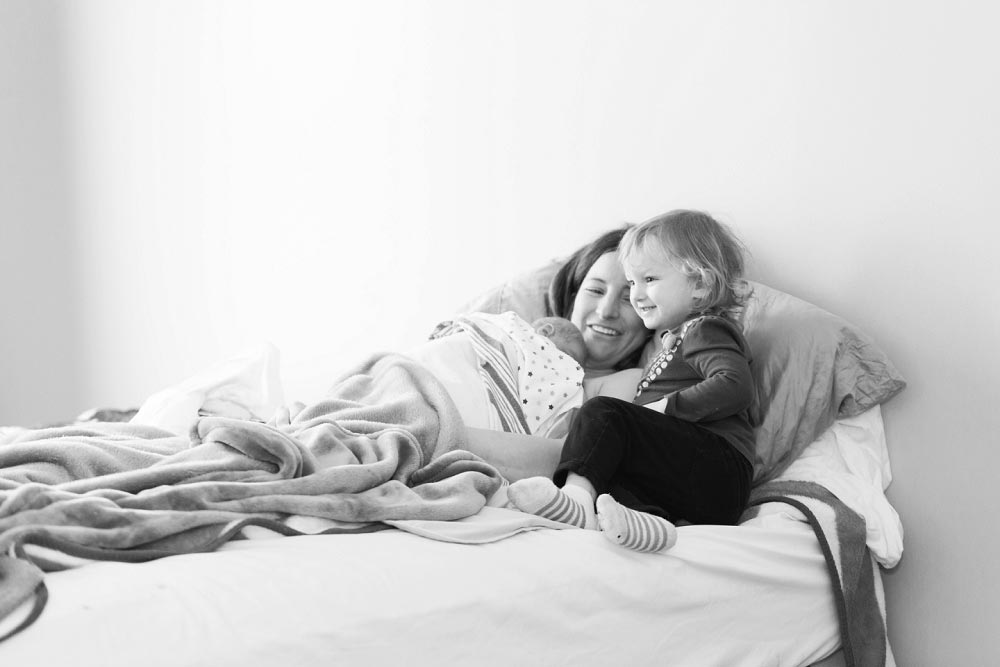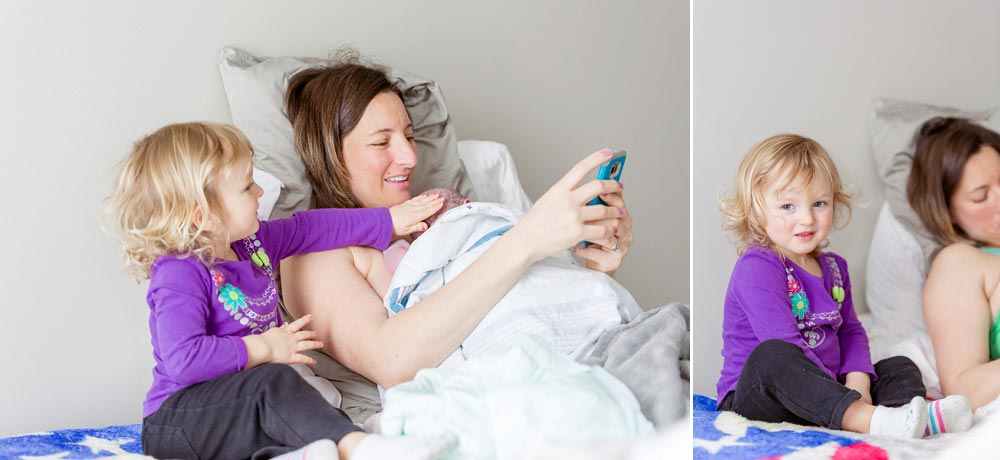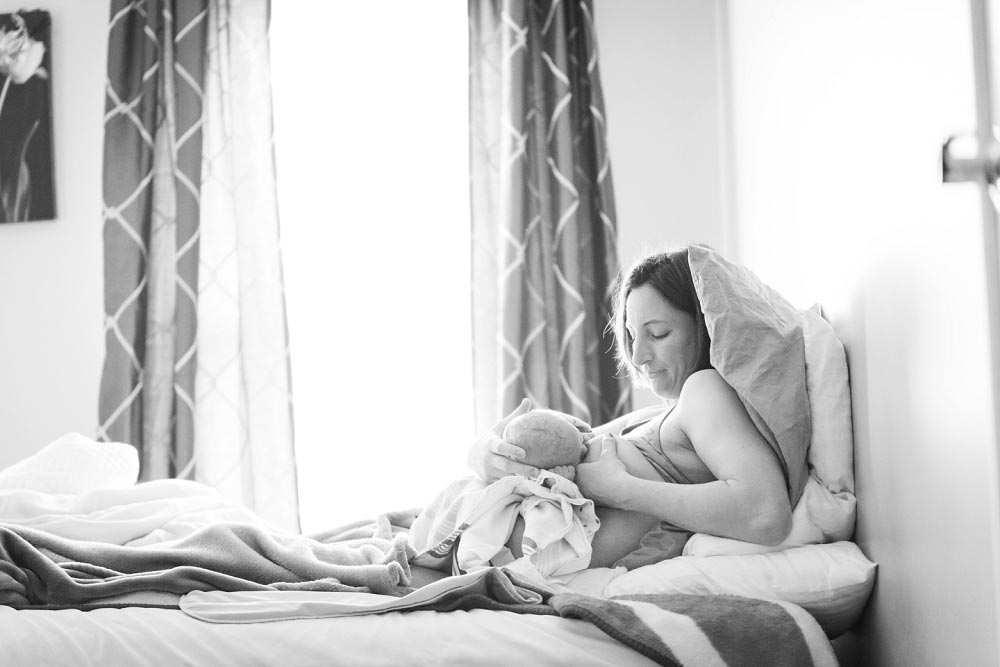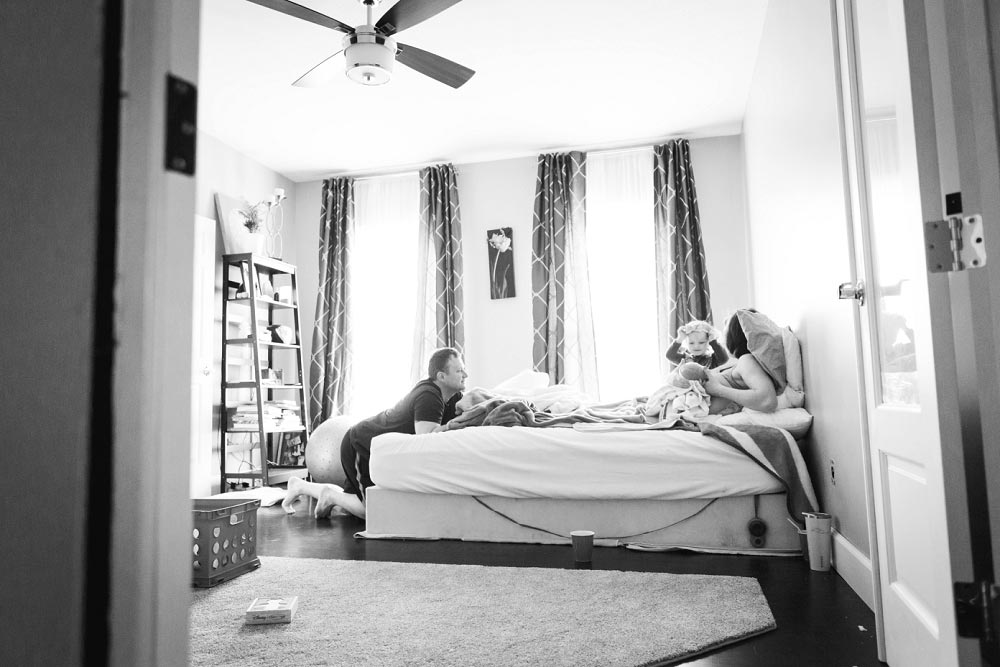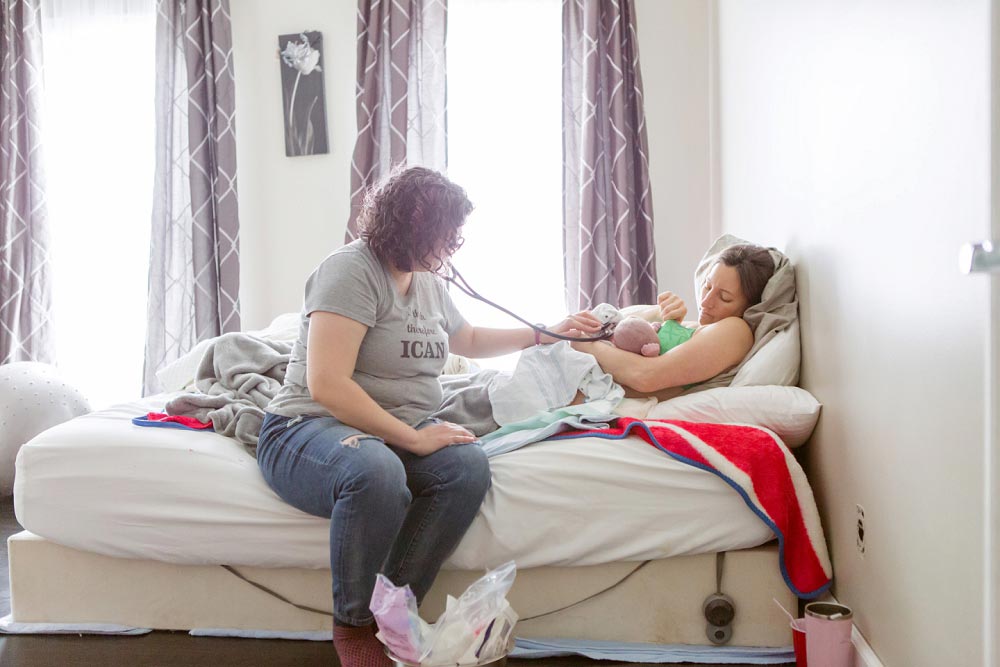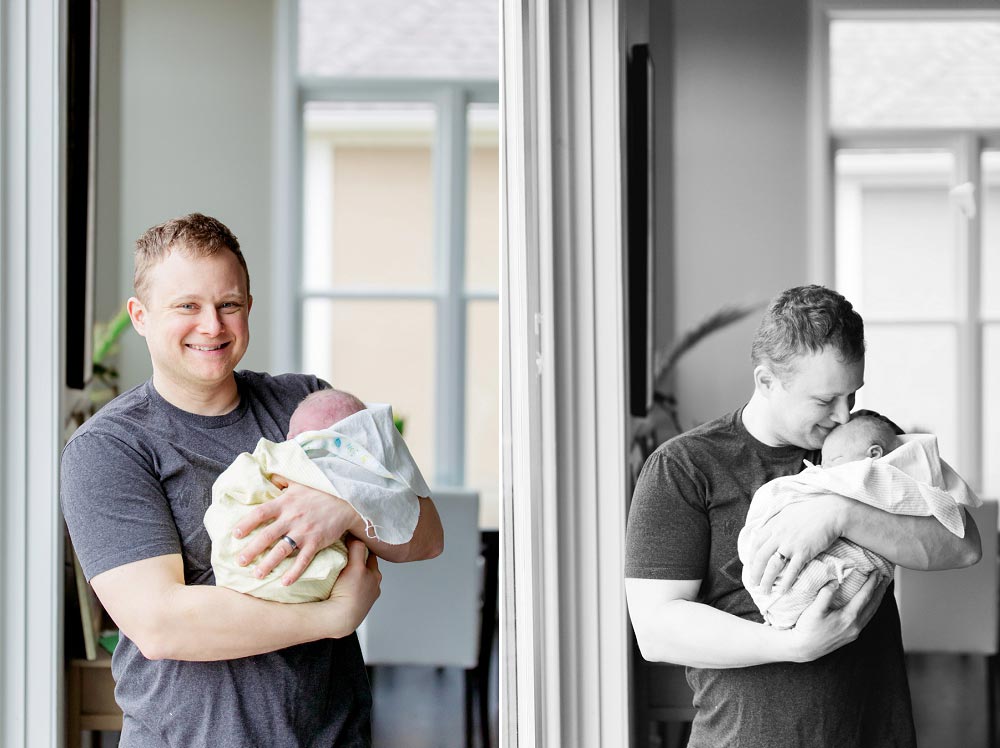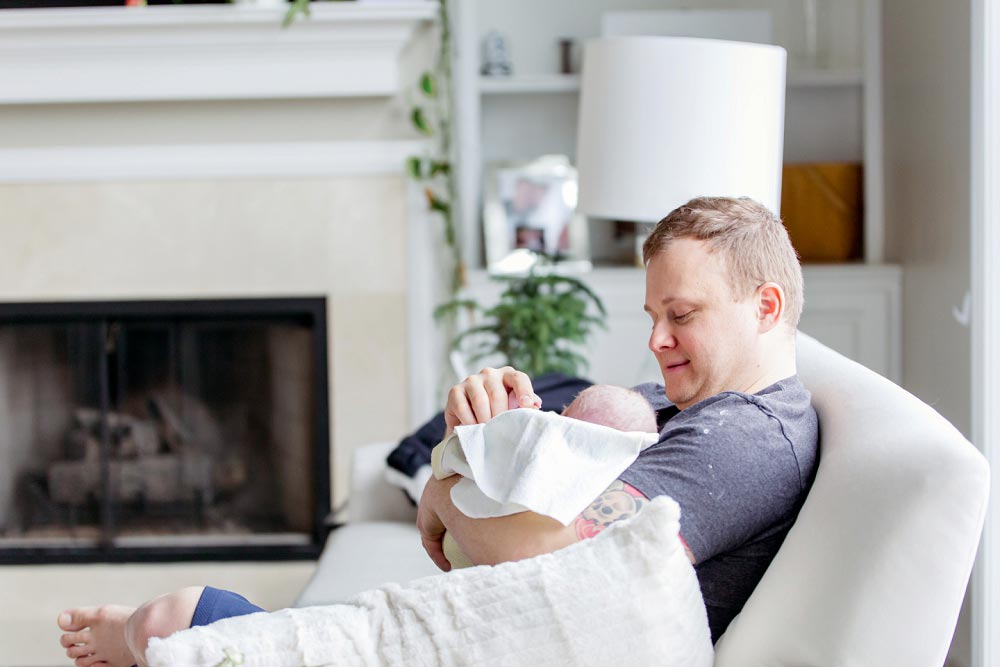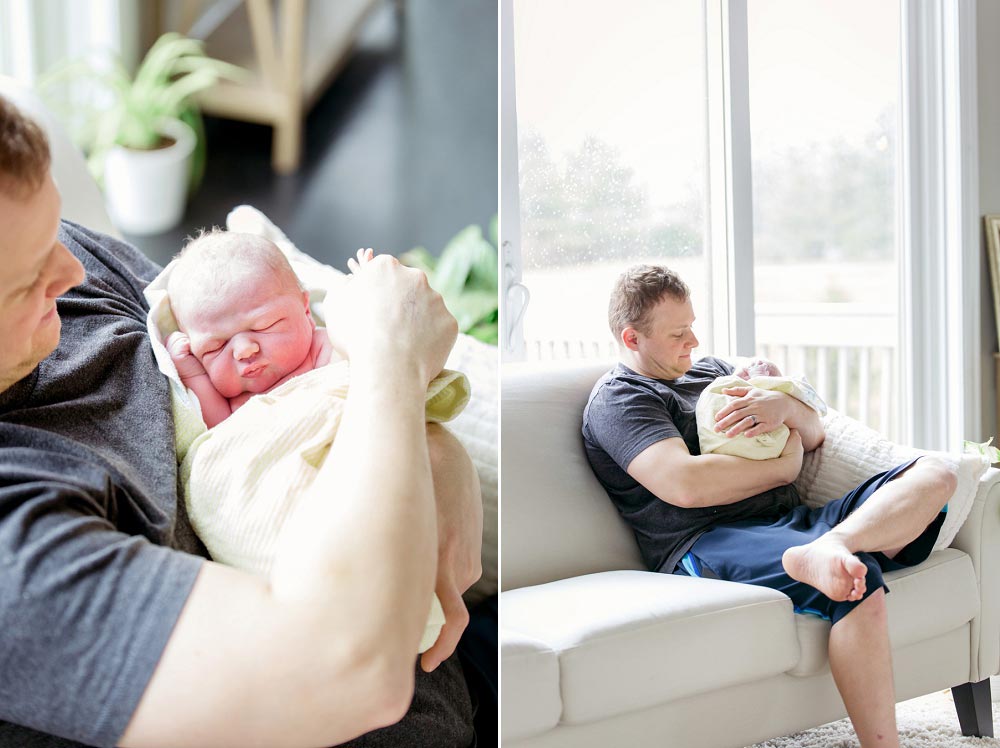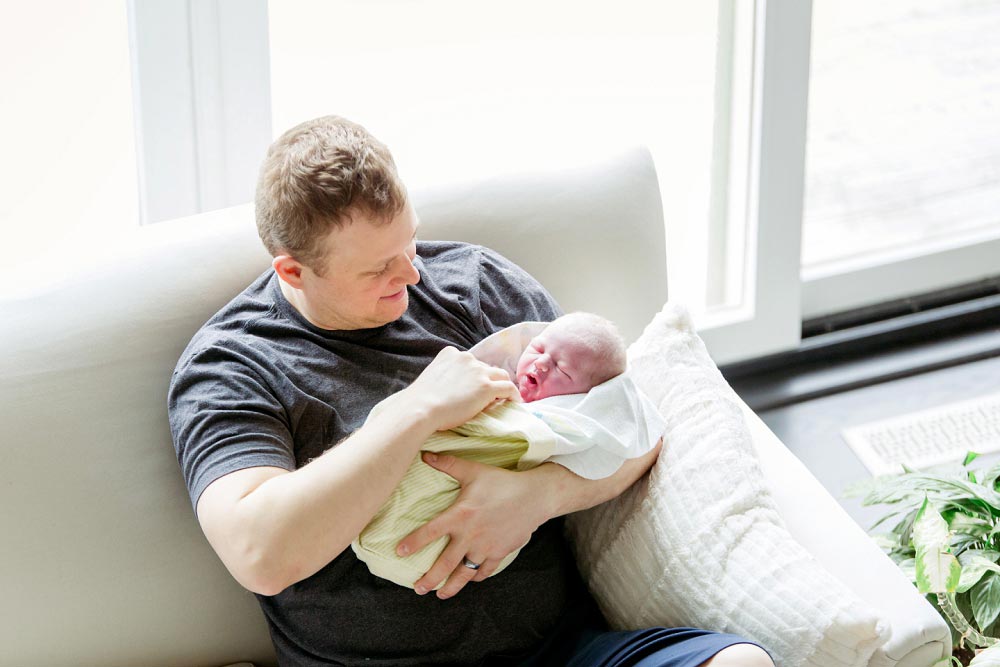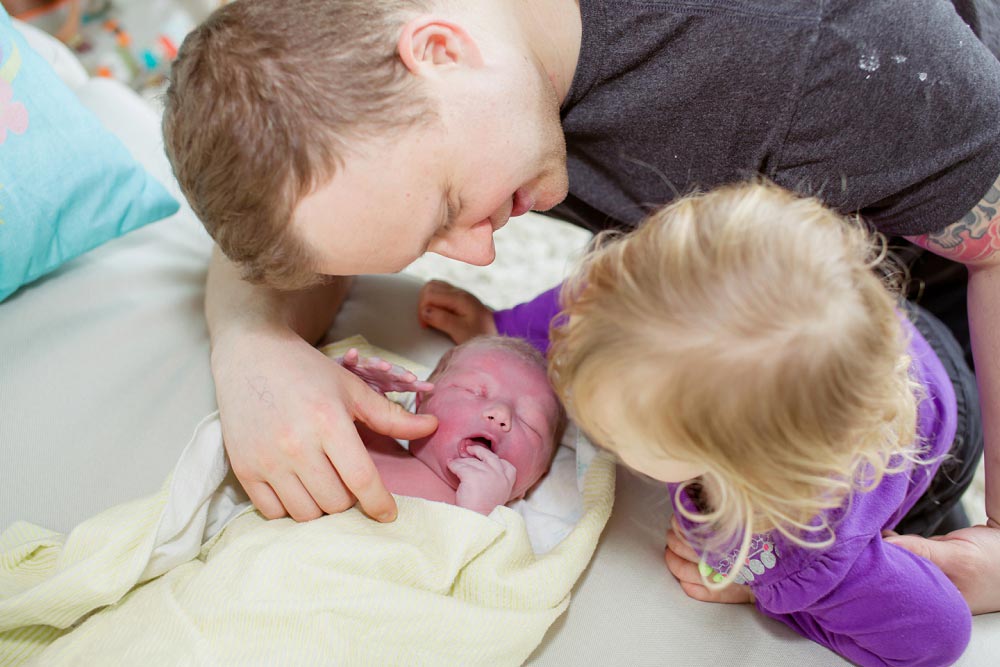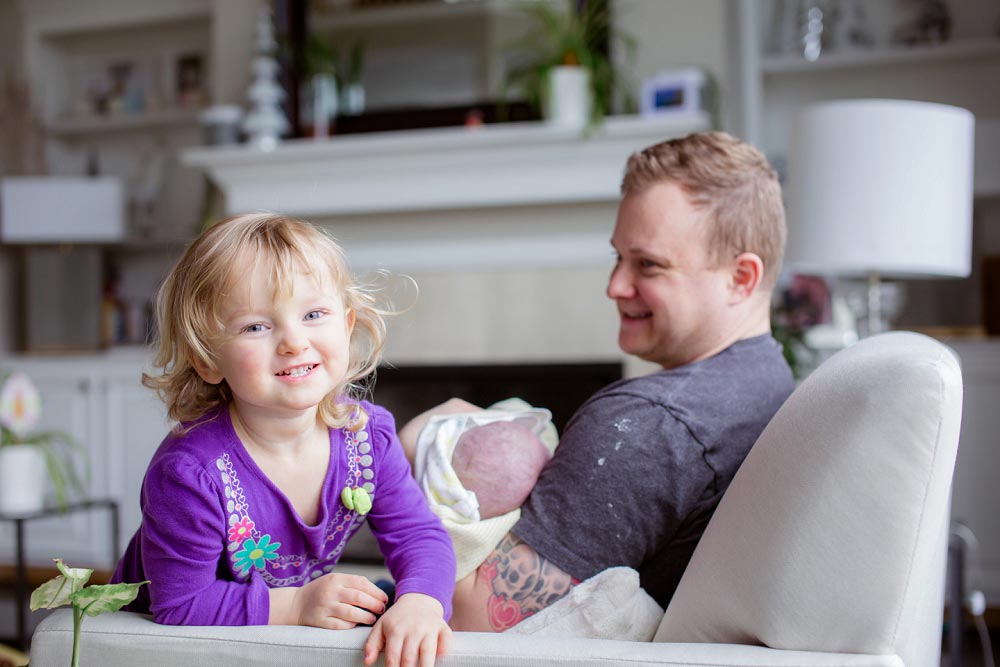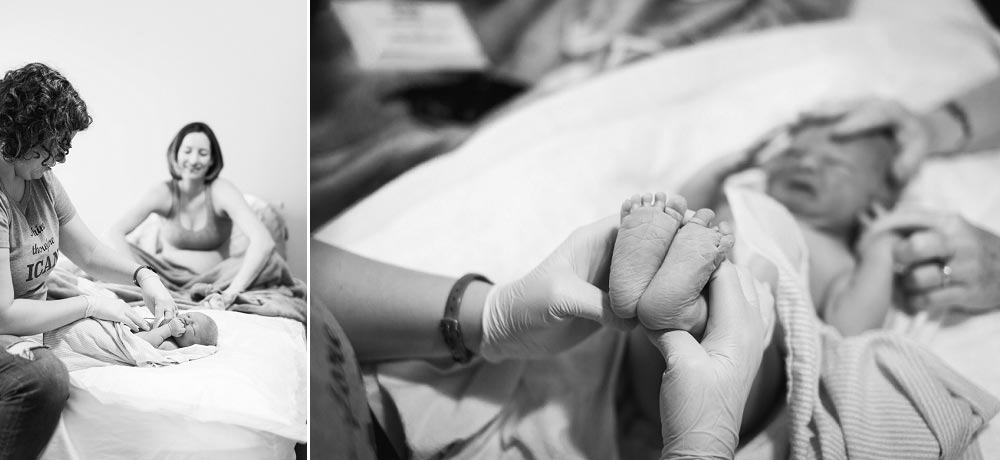 The Choice Midwives were great! I appreciated watching their expertise and attention to both the health and care of mom and baby.