Zach and Arika's winter wedding was a day filled with sweet love and joy, beauty, laughter and tears, and making the most of the cold and rainy weather.
Allow me to share the story of their day captured through pictures…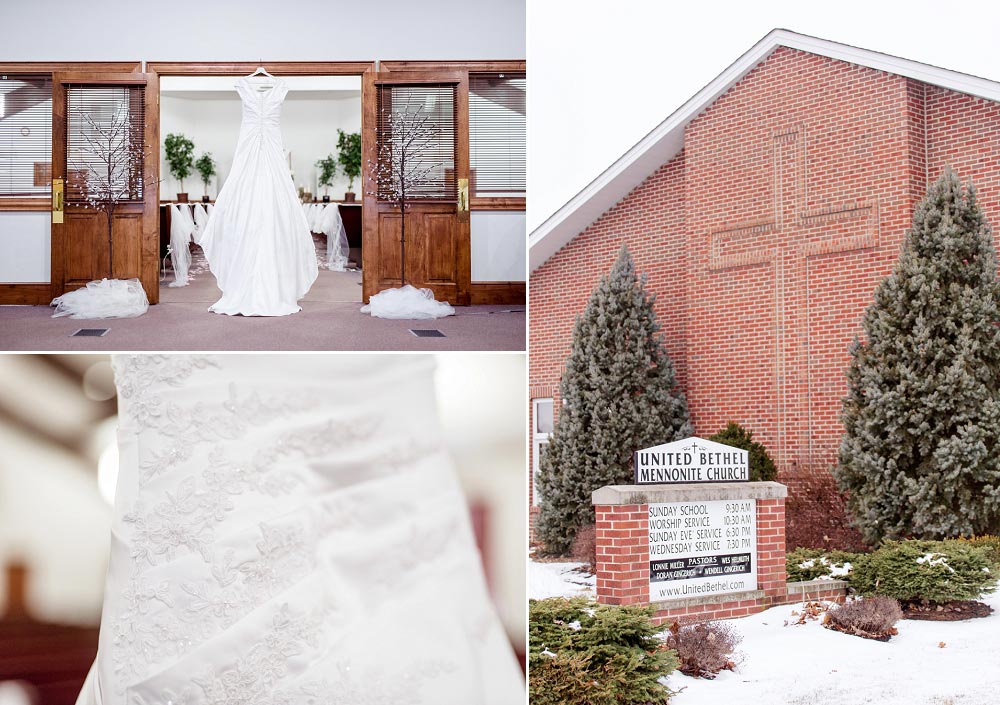 The ceremony and reception took place at Zach and Arika's church, United Bethel Mennonite Church. The setting complimented the colors incorporated in the wedding details nicely.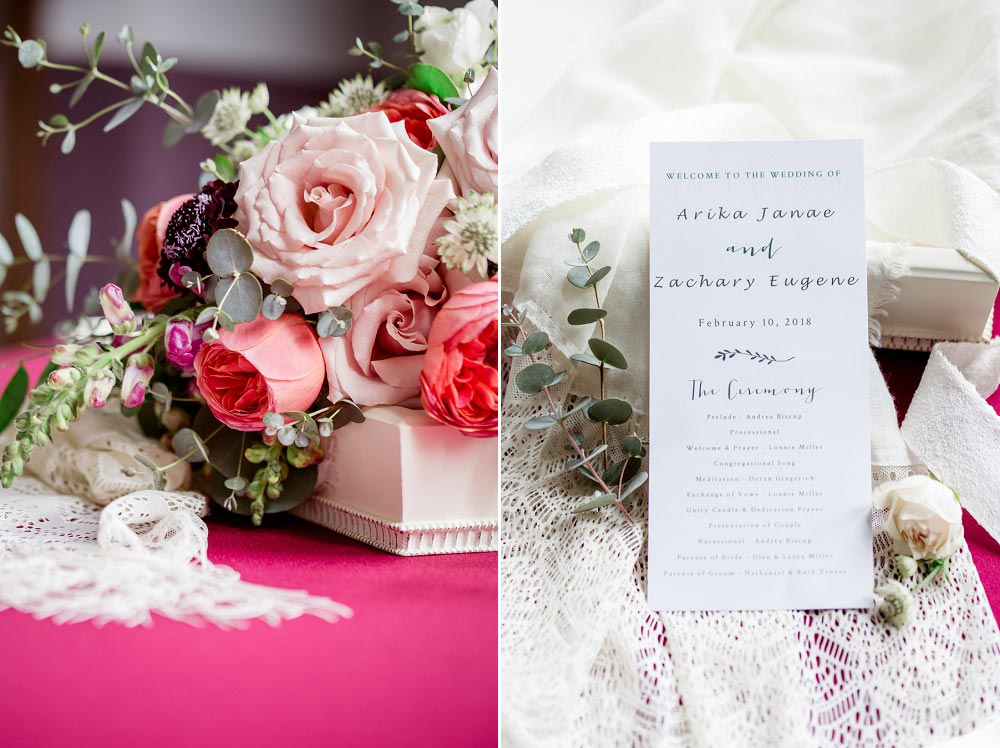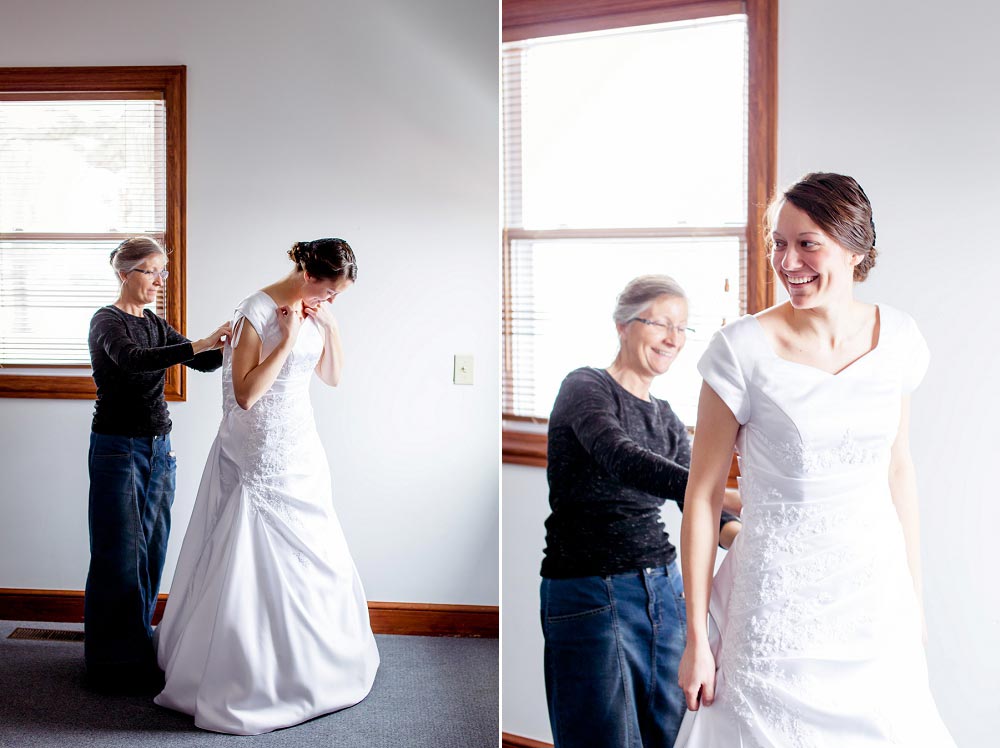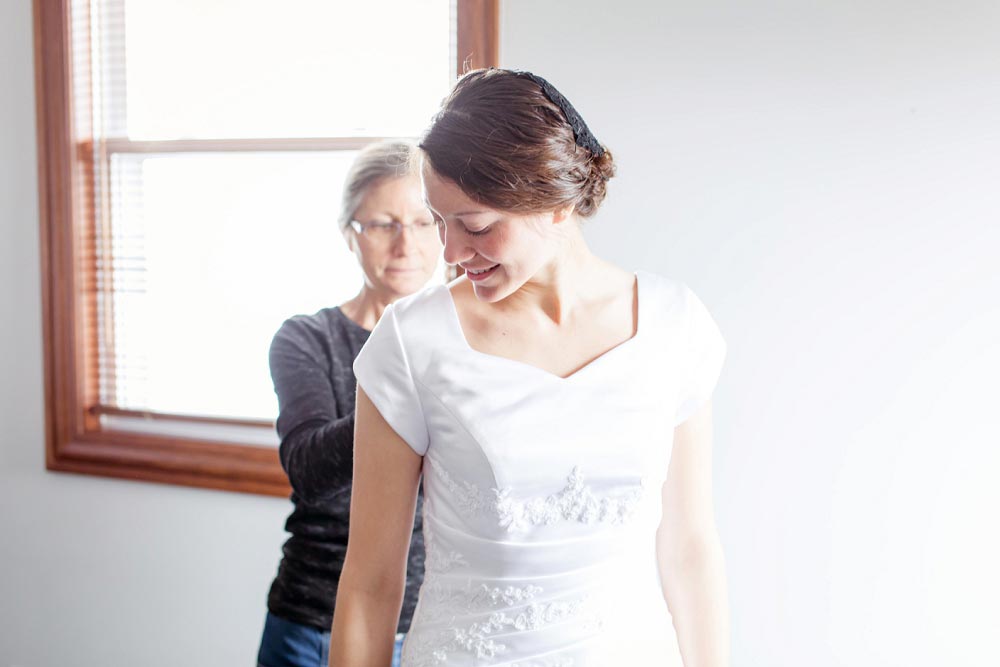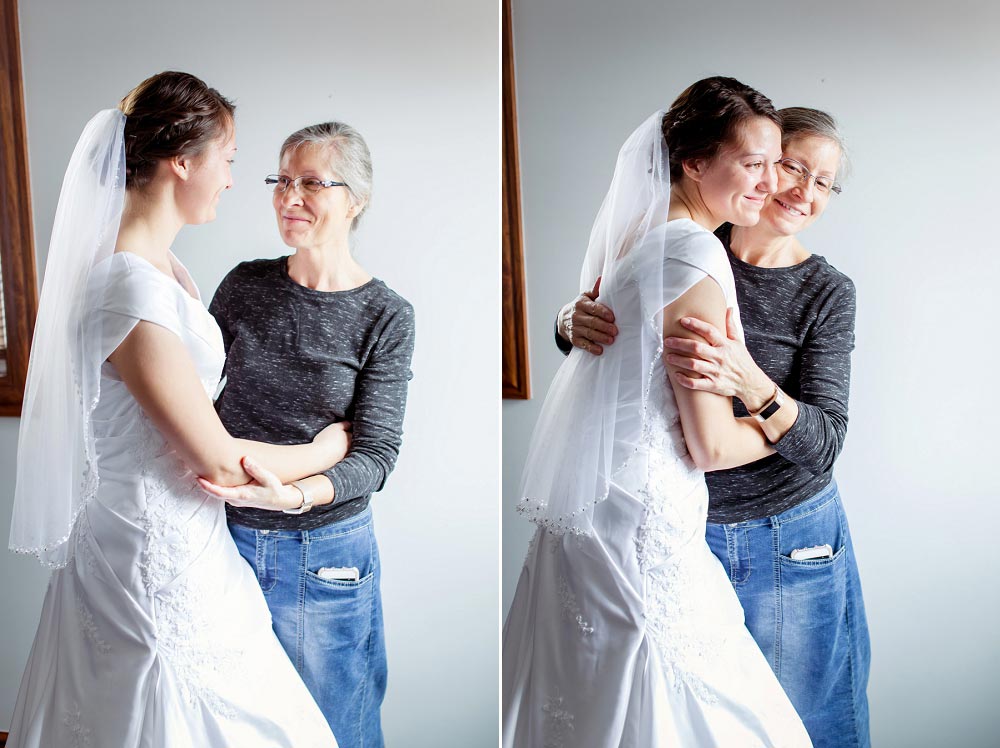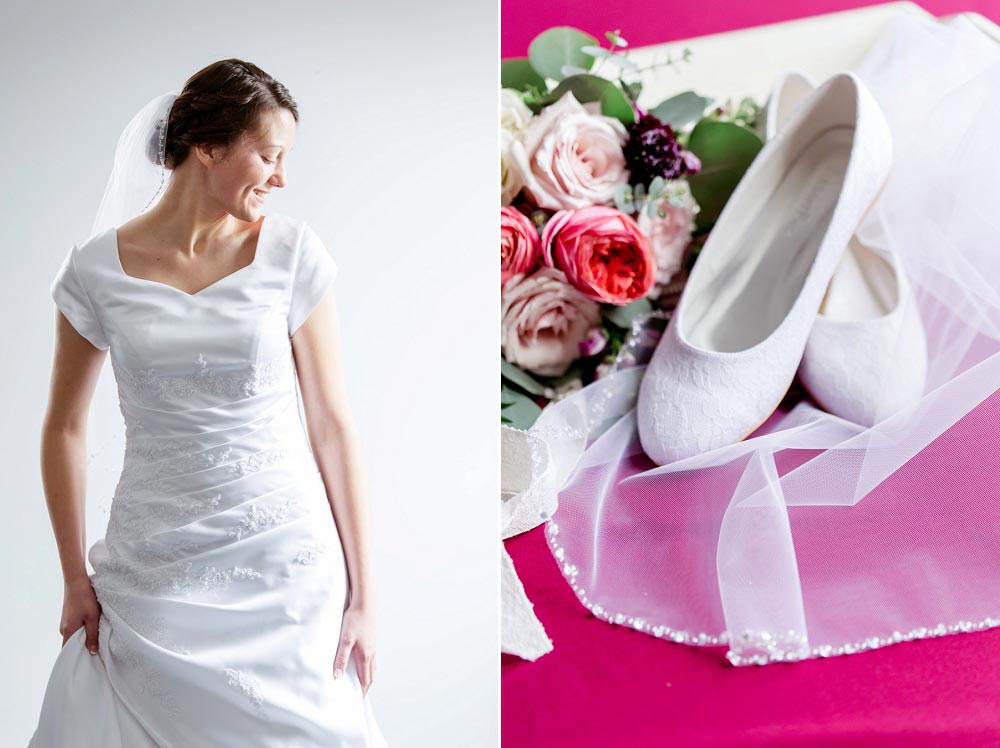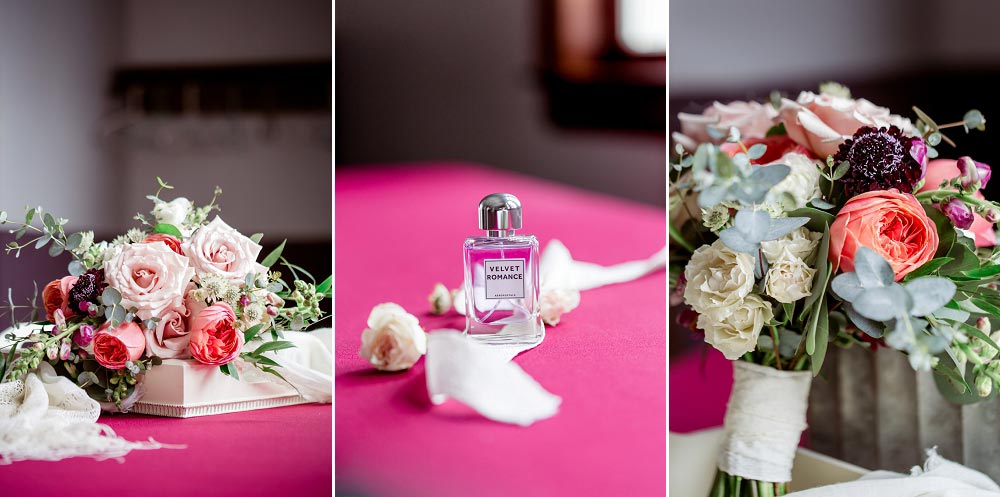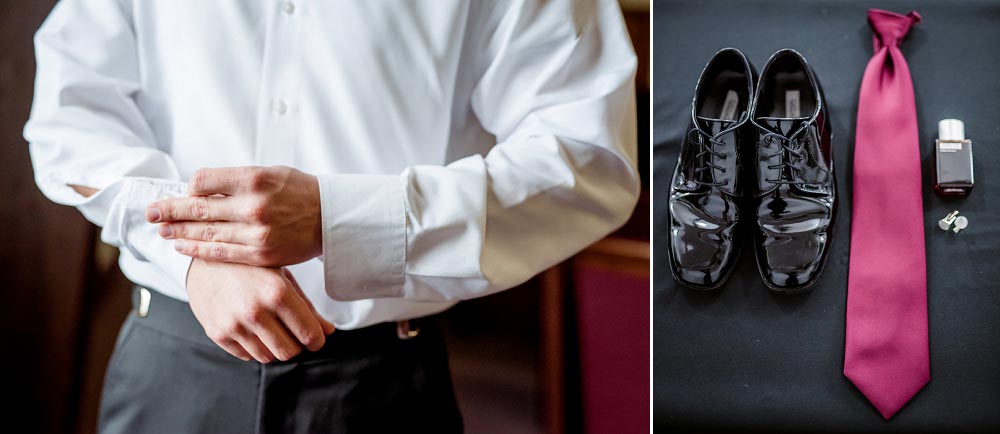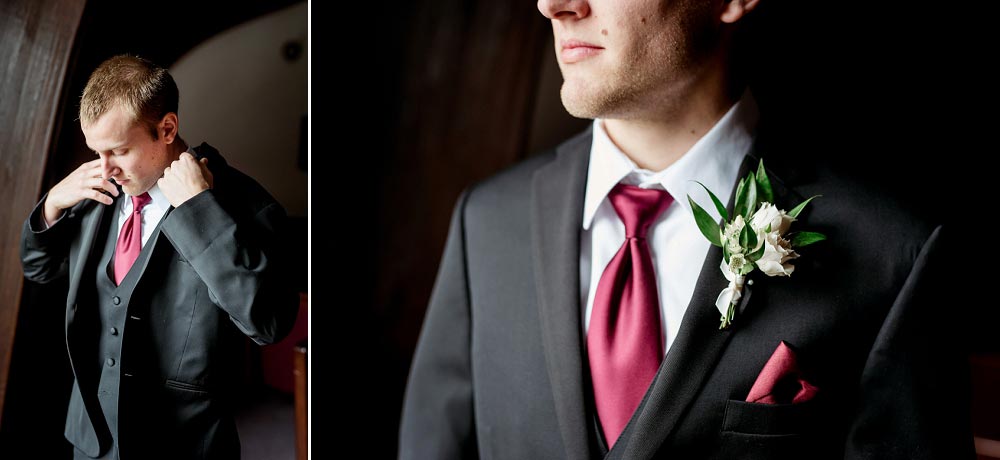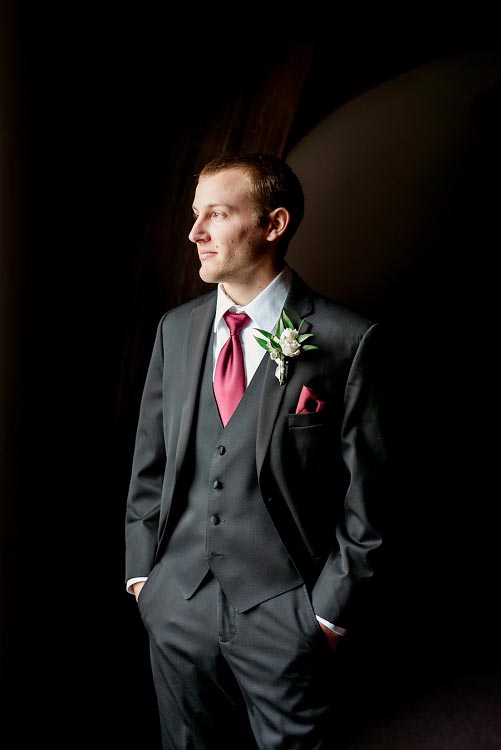 You never know what to expect with the weather, so you make your plans and then roll with what comes your way! Our original plan was to spend most of our time on a farm in a setting with pines and snow, but when it was time to leave for the first look it was raining. So we were off to The Barn on Chapel Road for protection from the rain and a great setting to still obtain a few outdoor pictures, but under cover!
I love the smiles during their first look!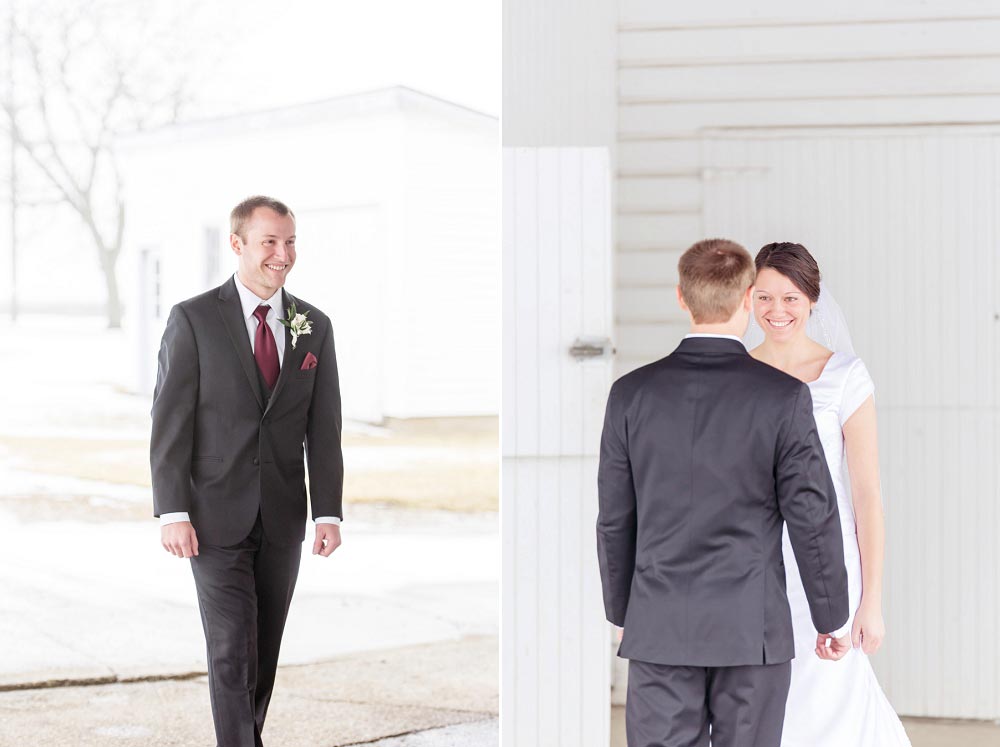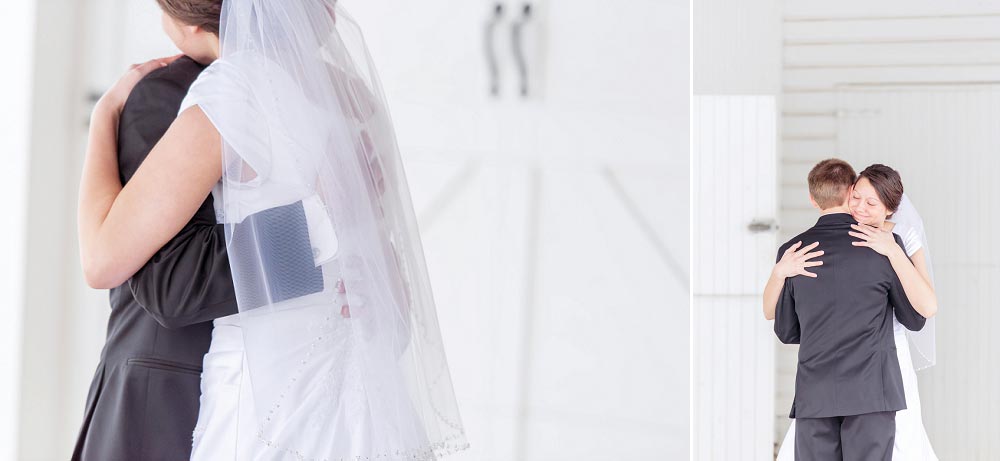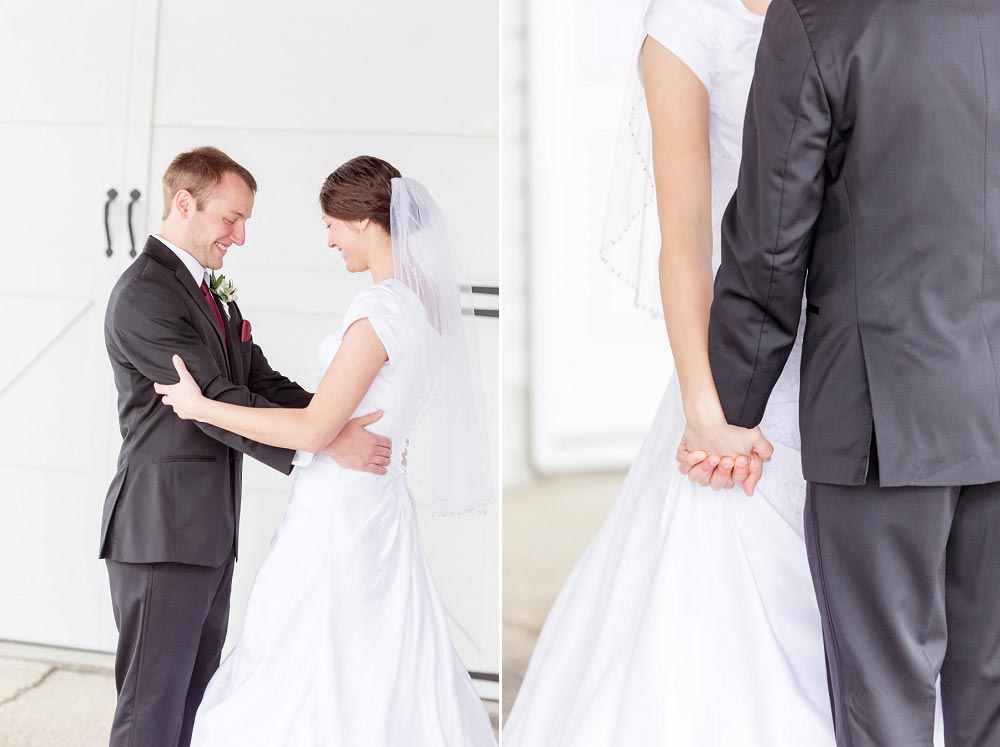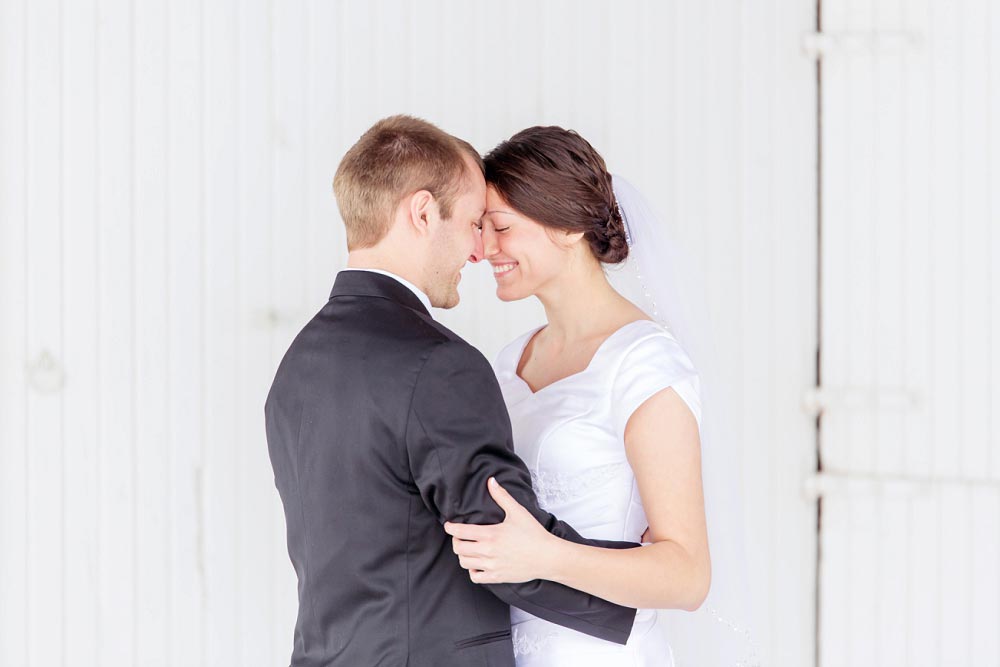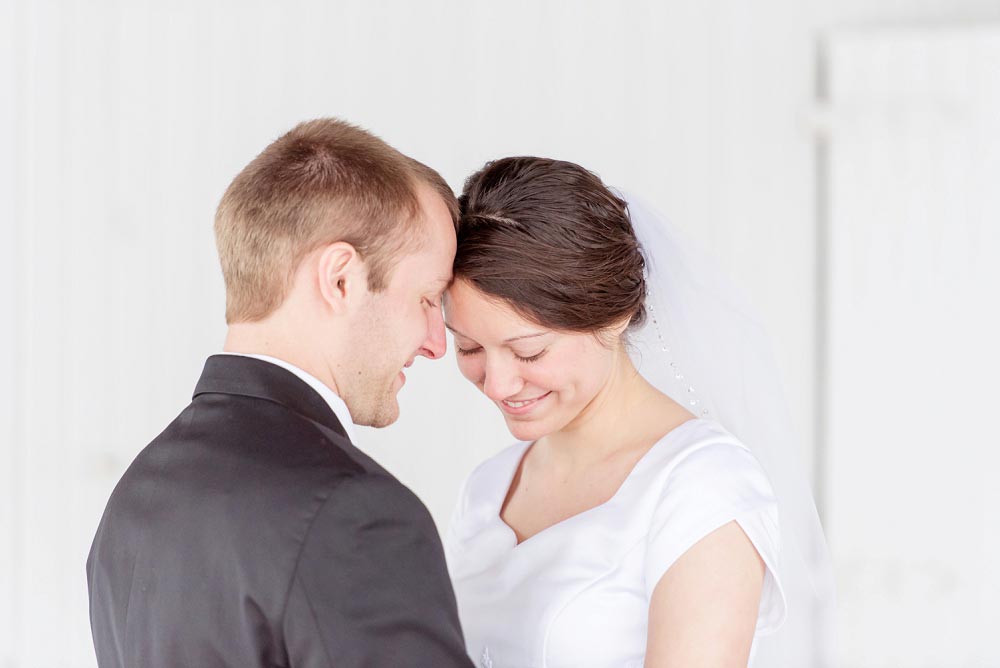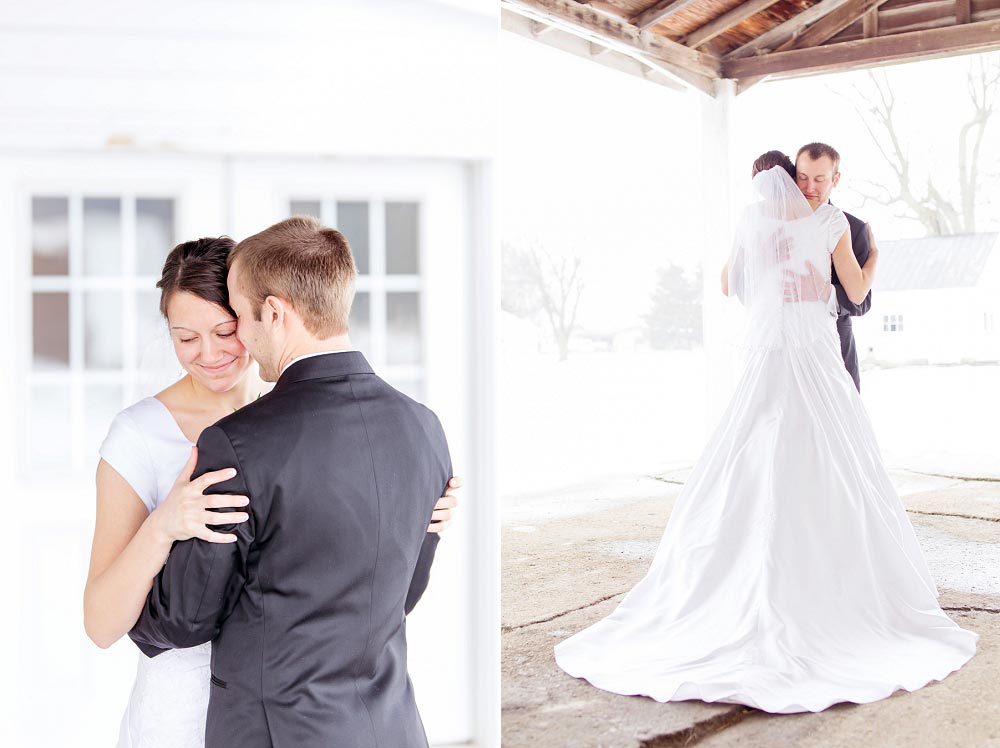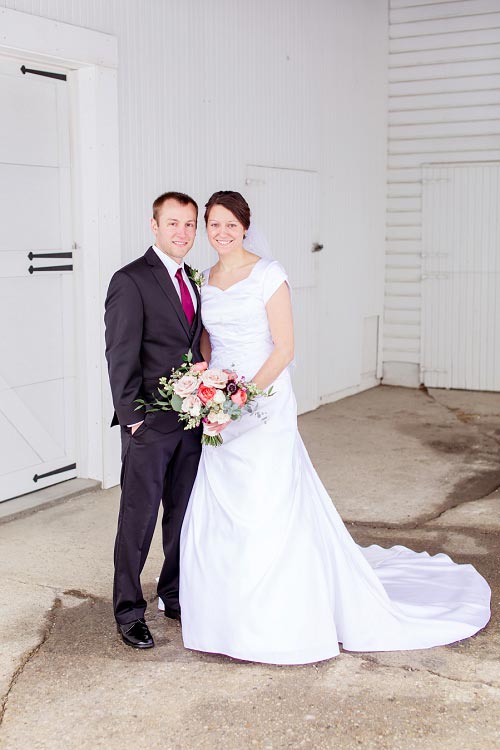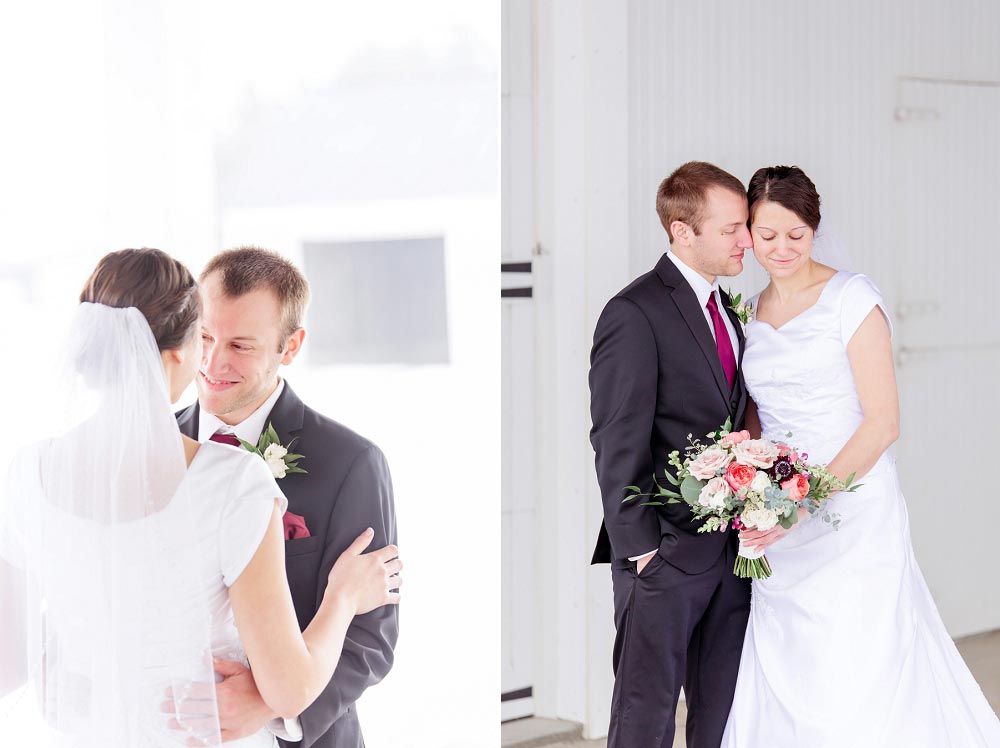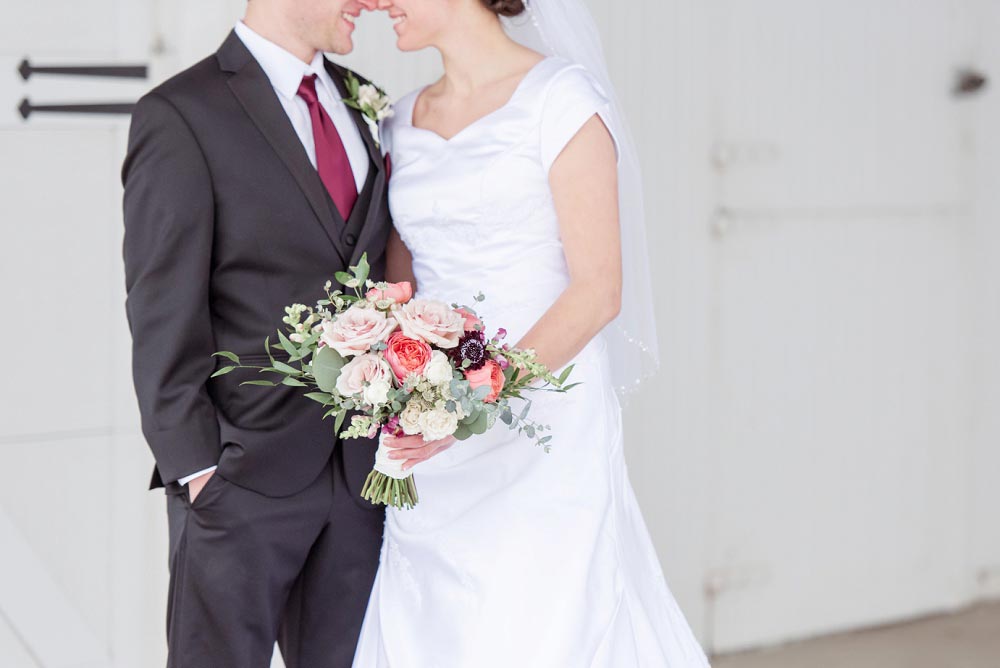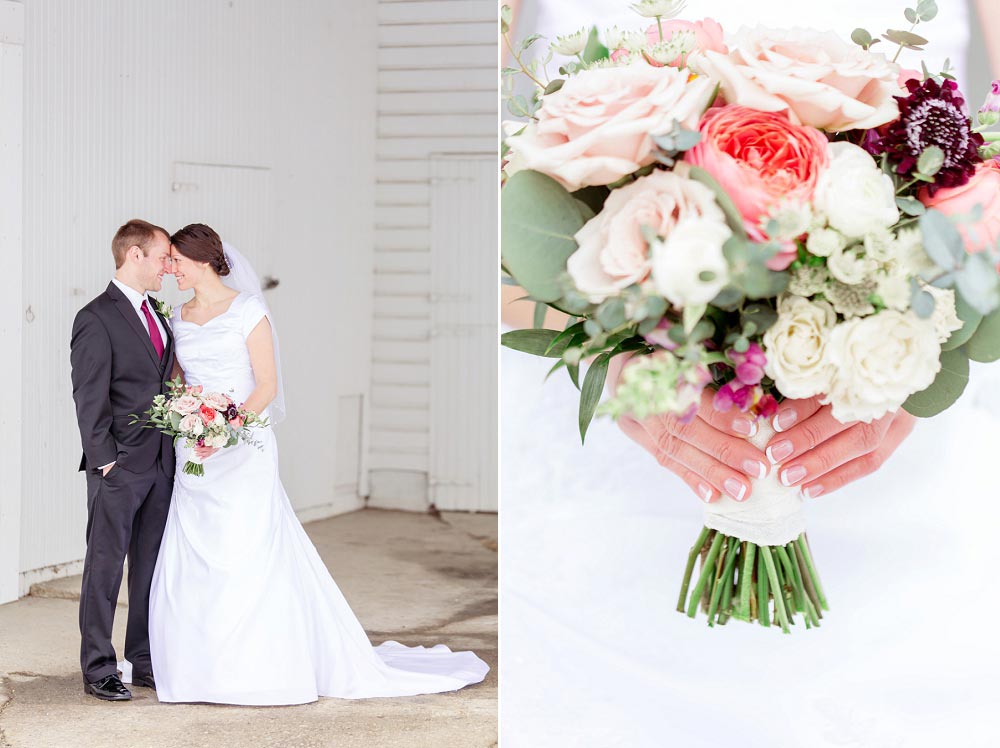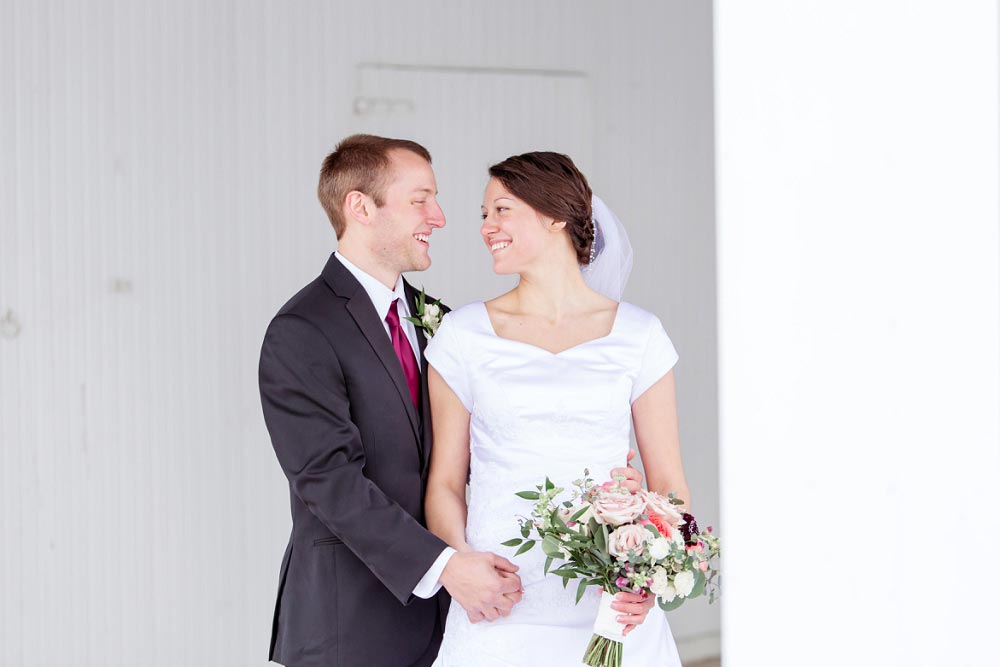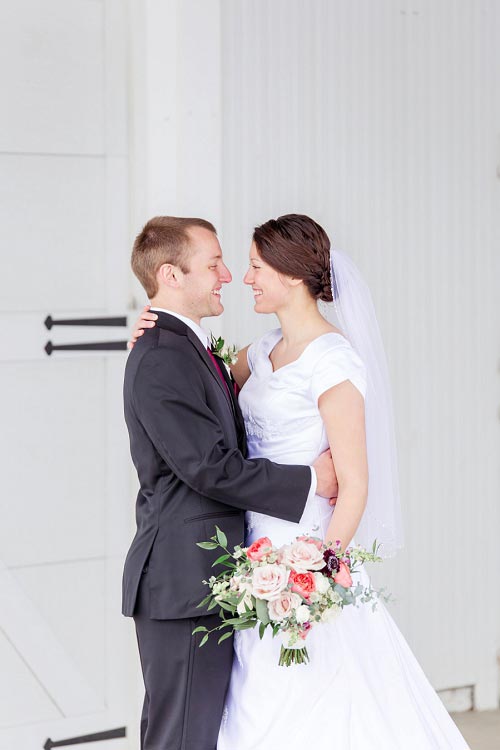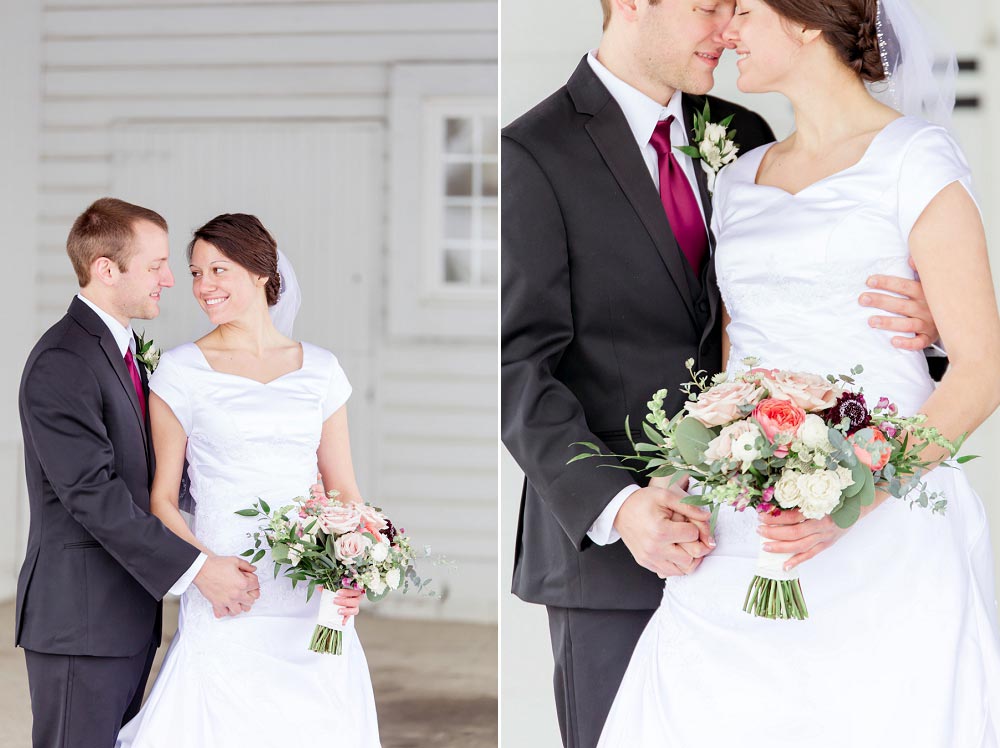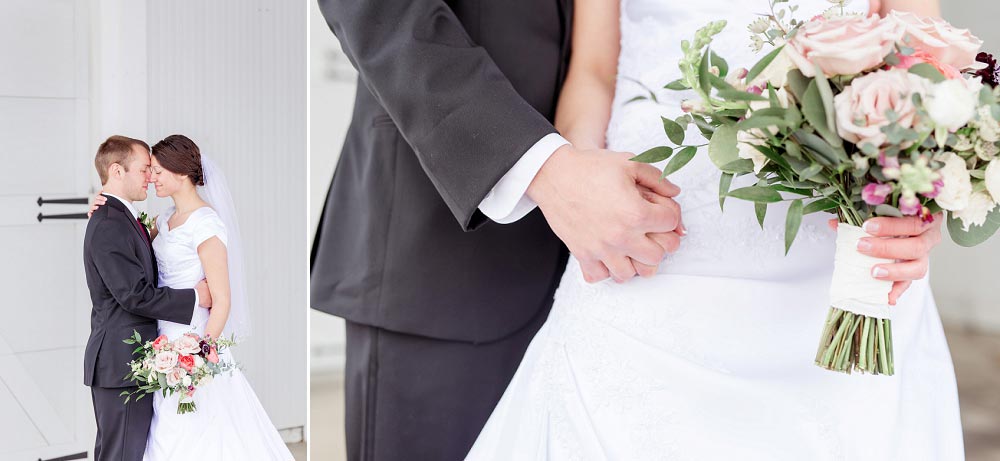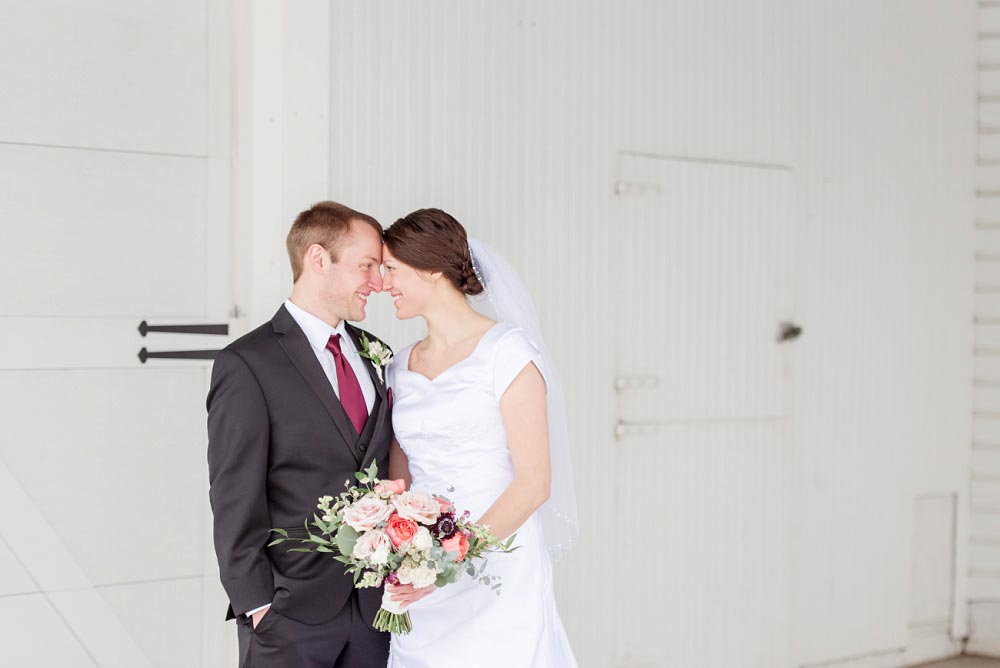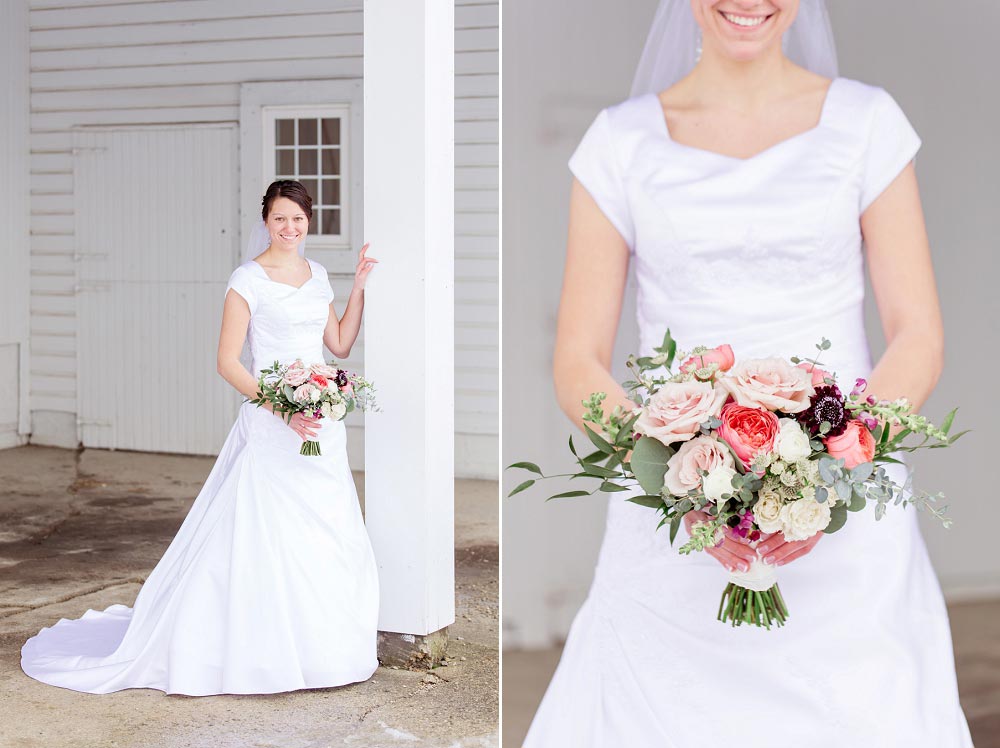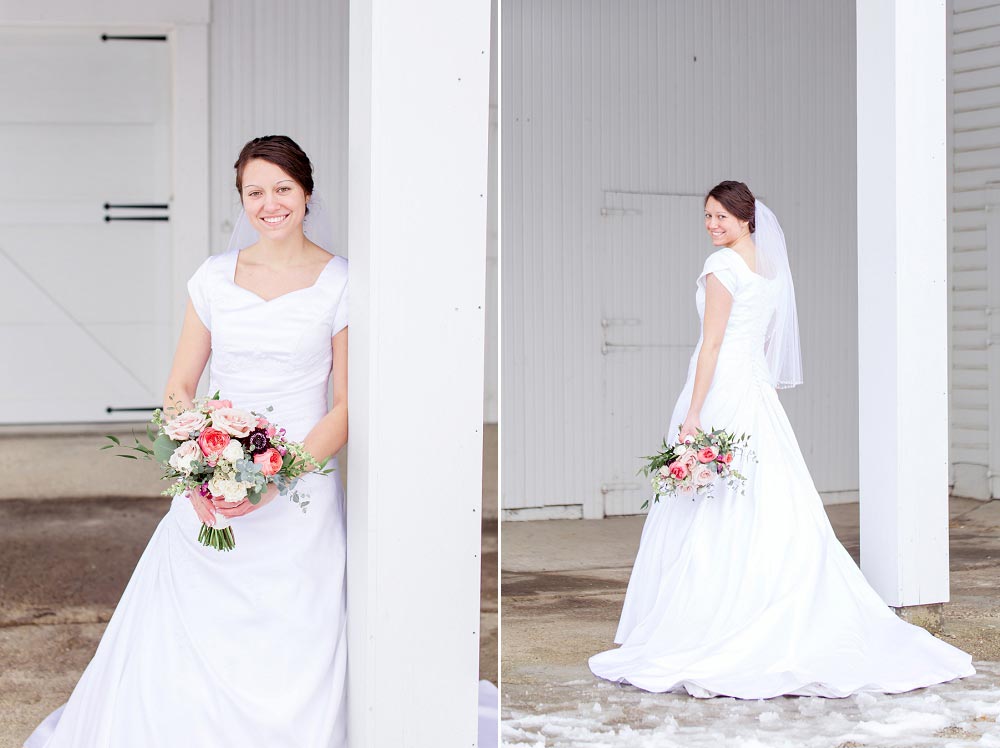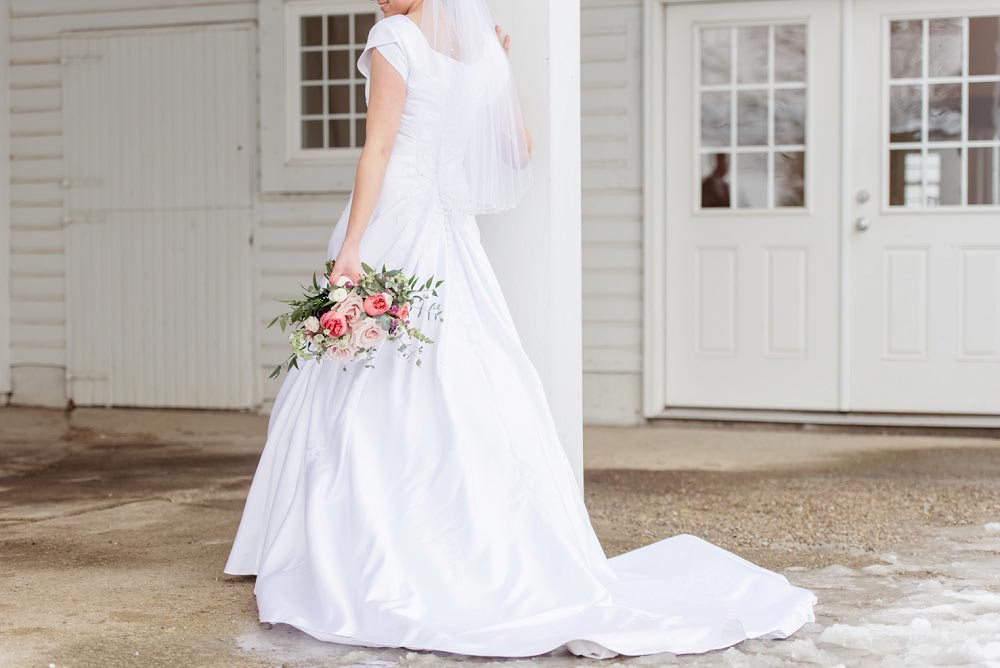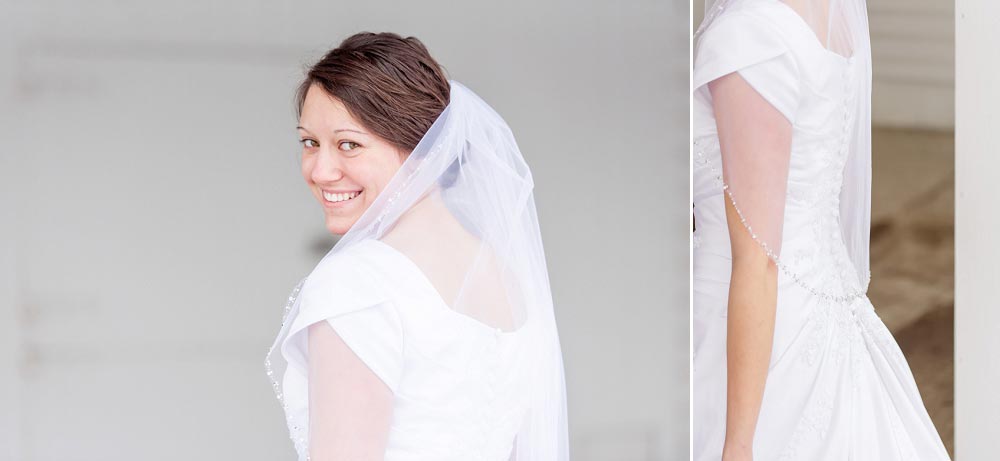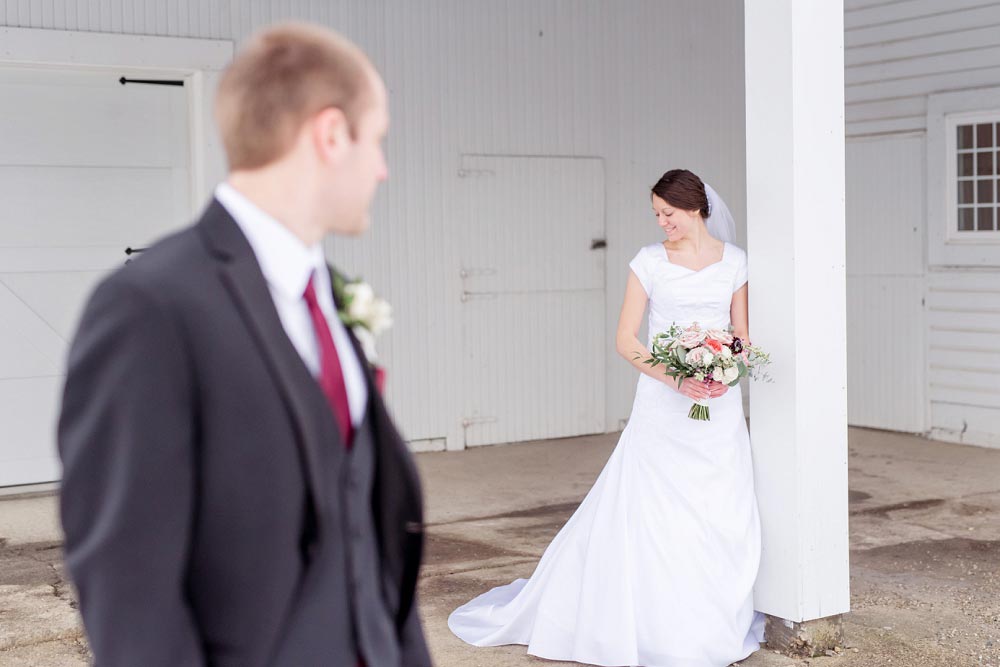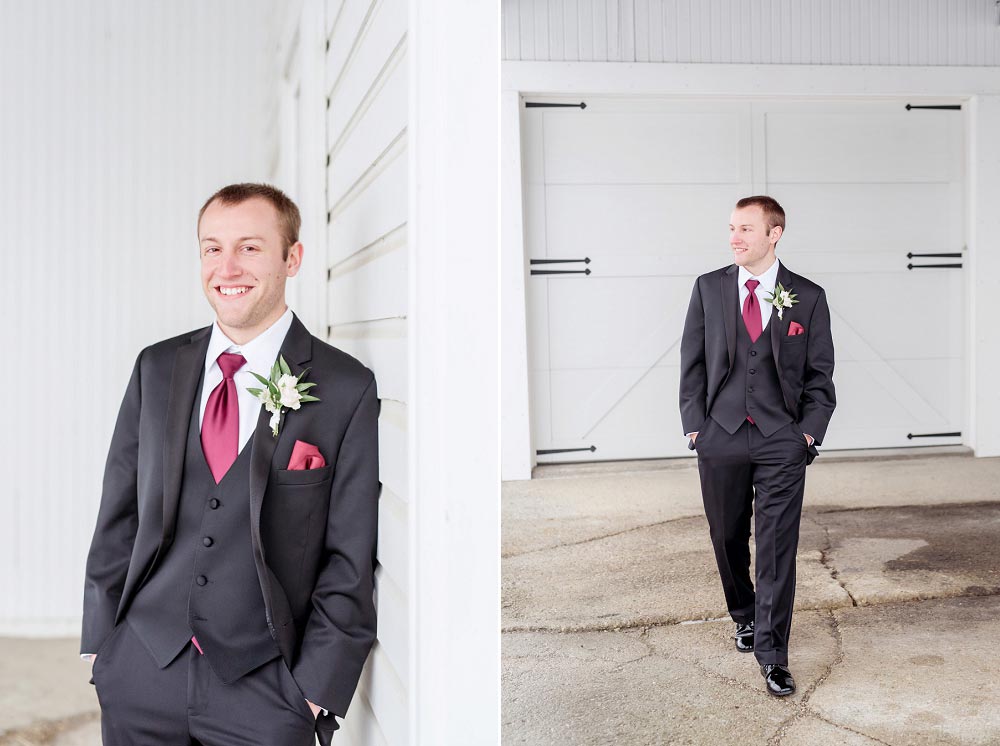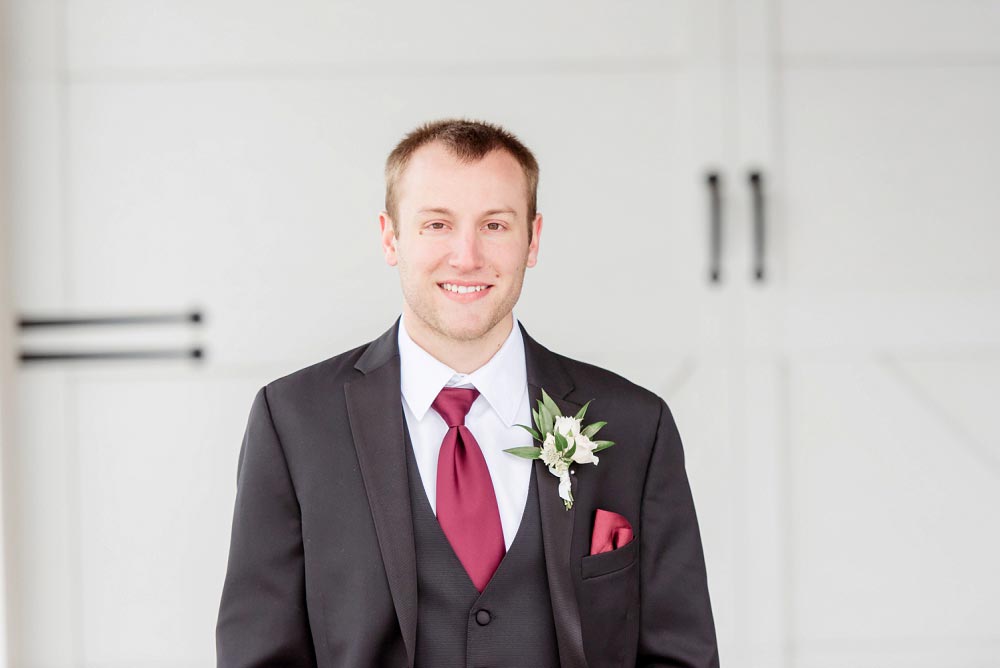 The rain stopped for a few minutes, so we decided to hop over to the farm with the pine trees, only to catch a few pictures before it started raining again!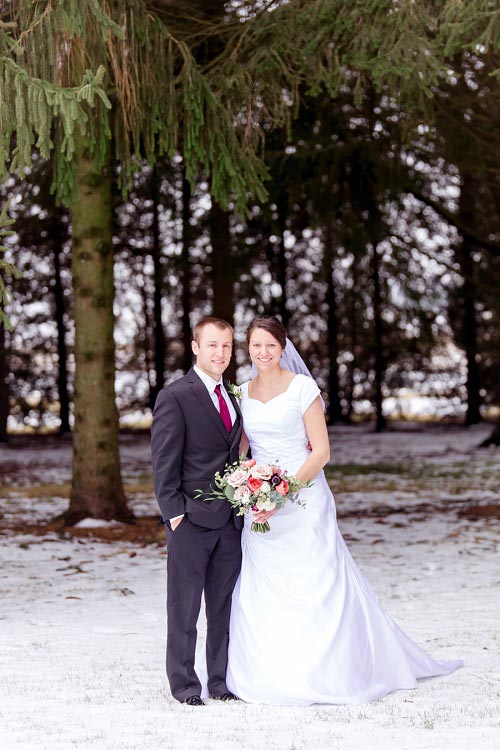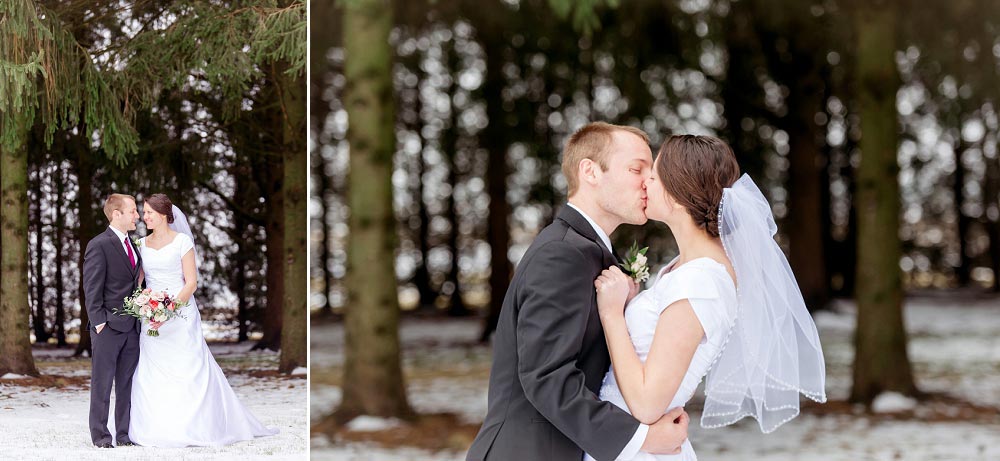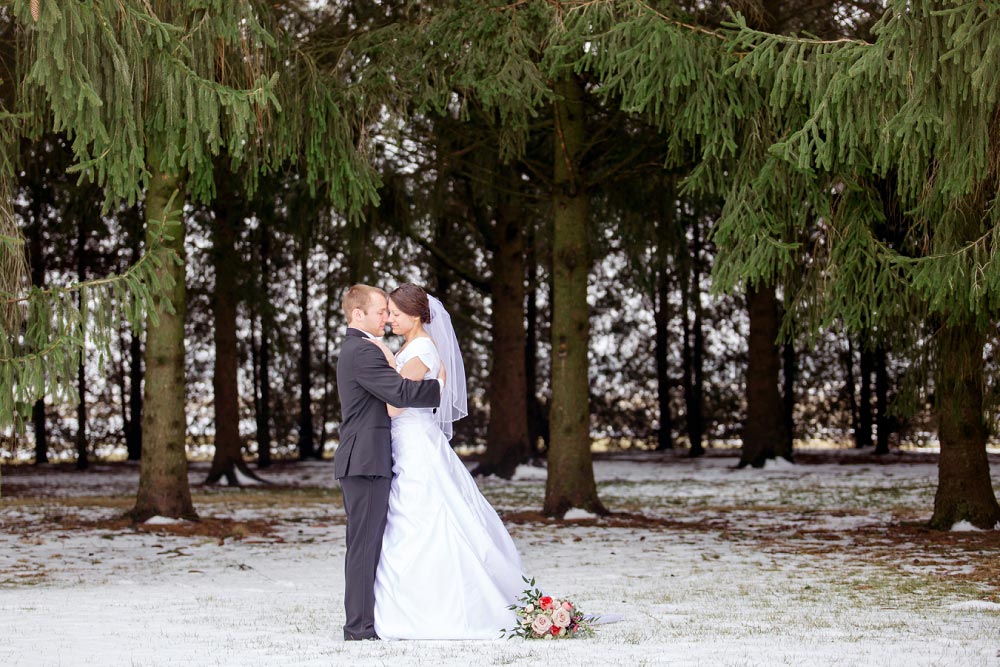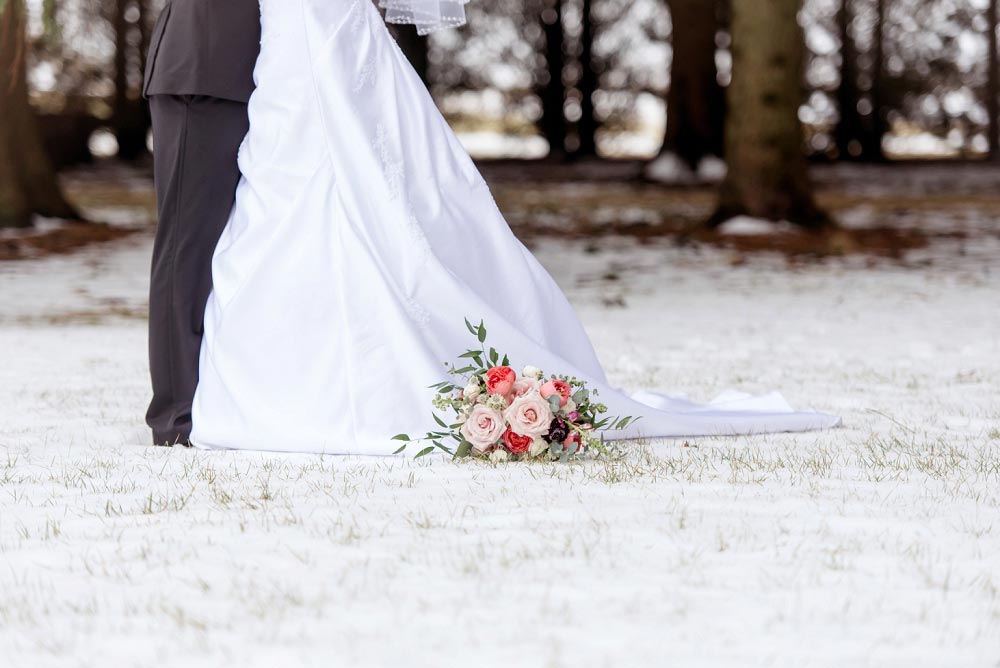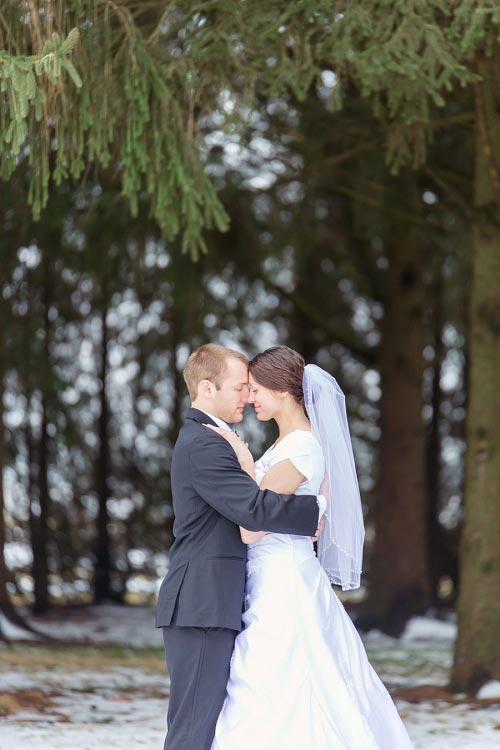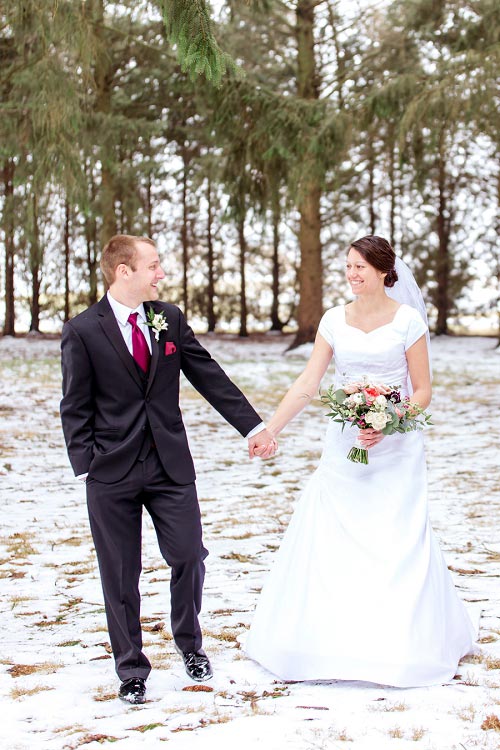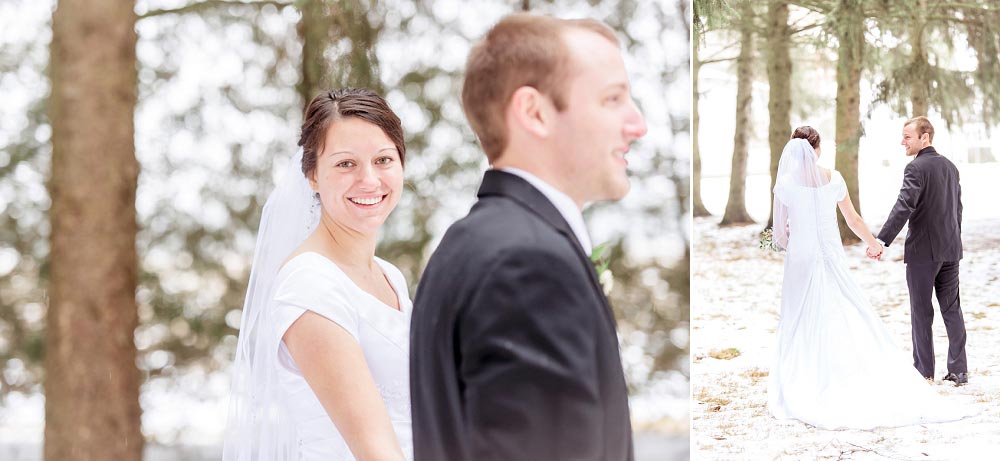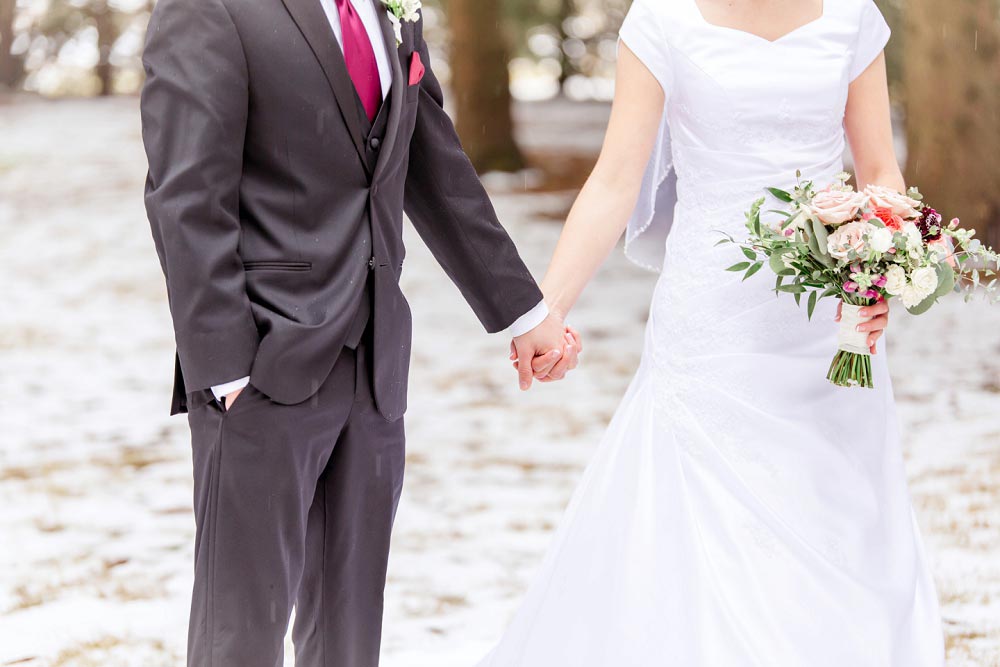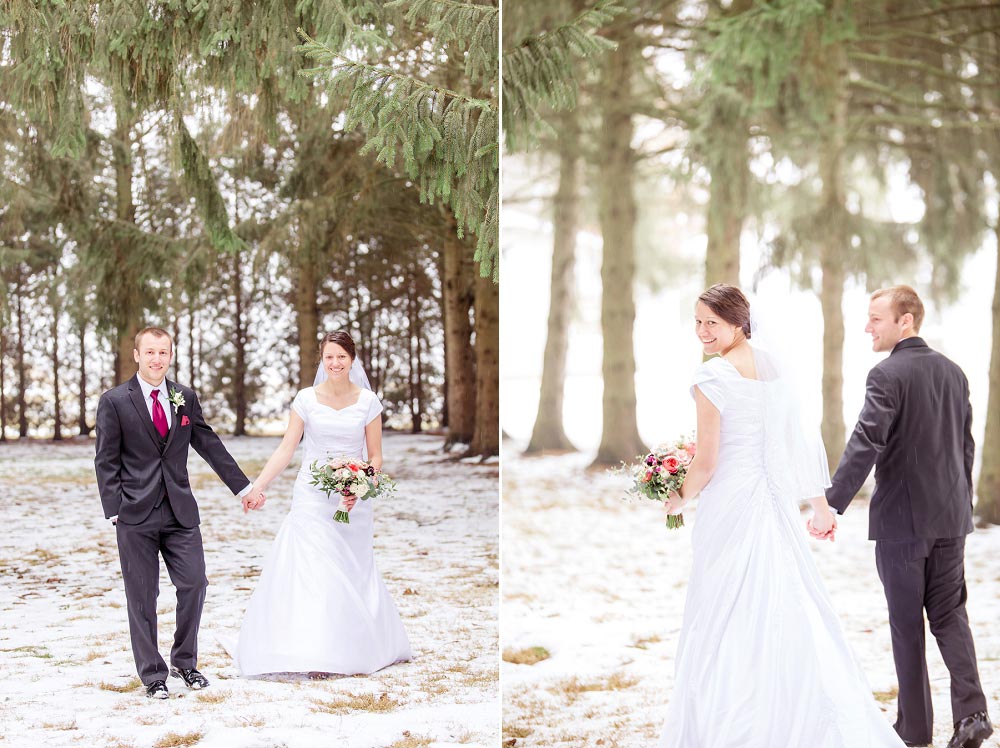 It was really starting to rain, but Zach asked if we could quickly get a few bridal party pictures before we left. Absolutely!! I don't think you can even tell it was raining! Now that's a great bridal party!!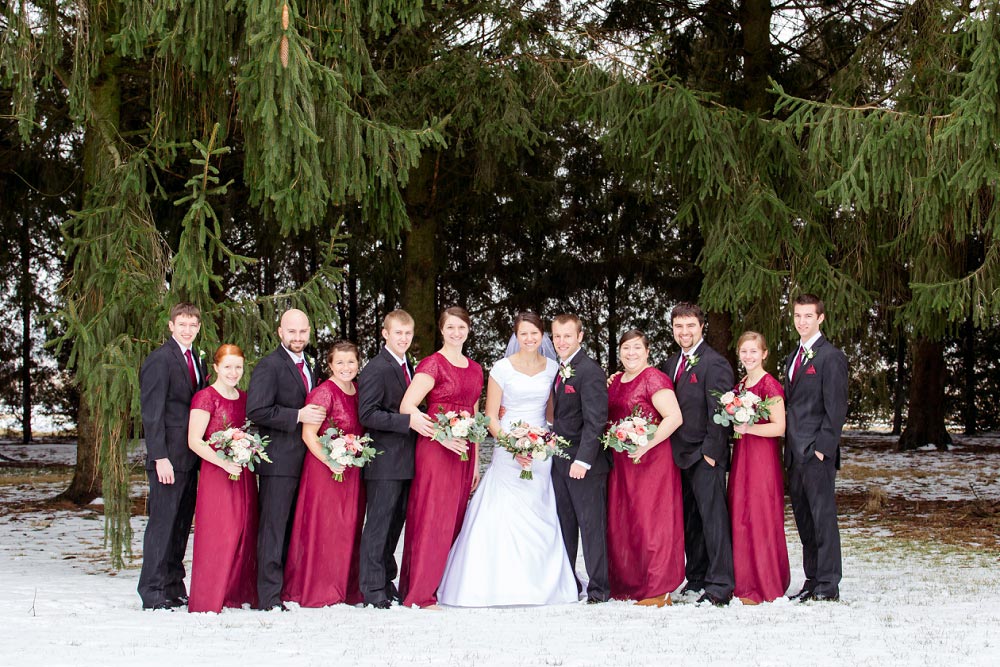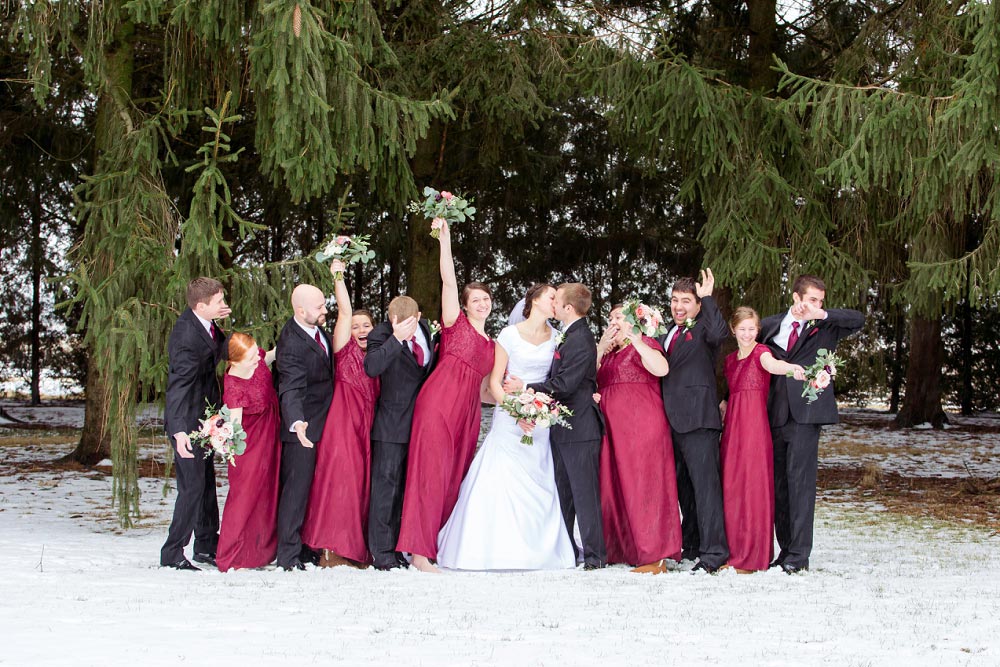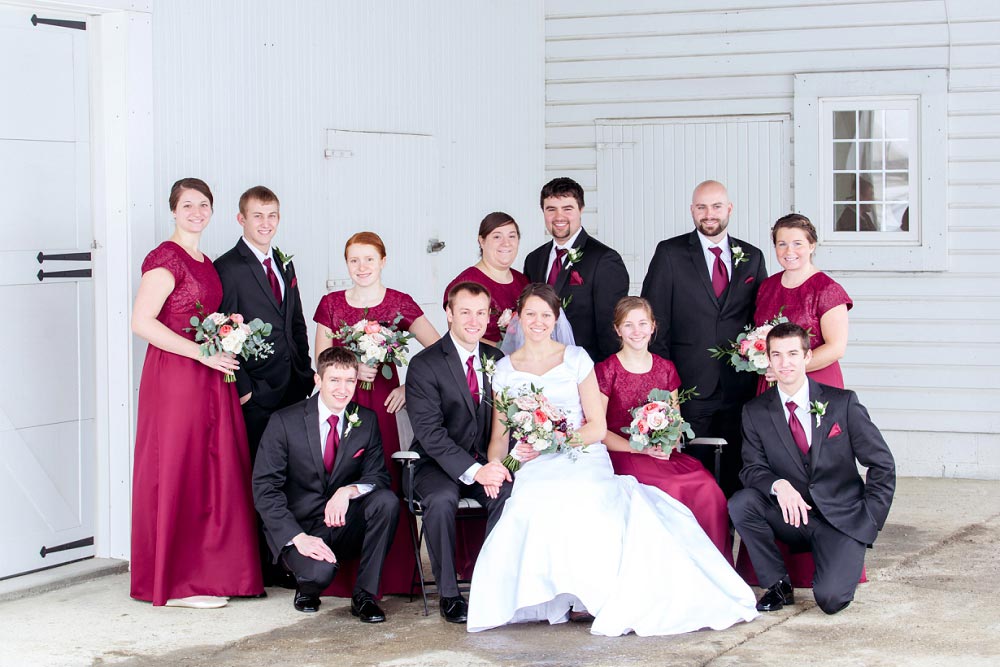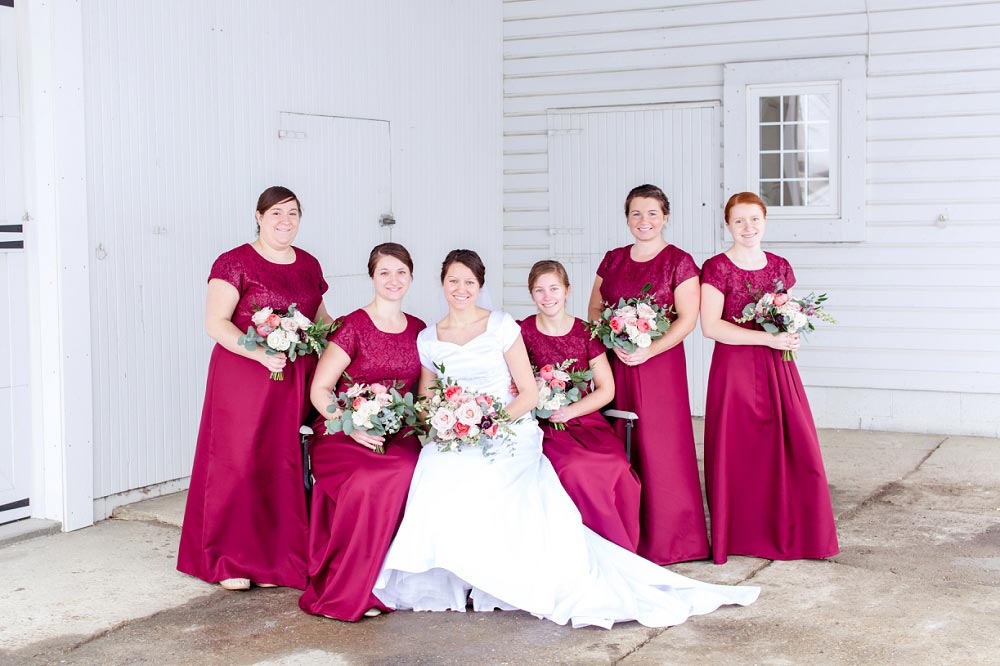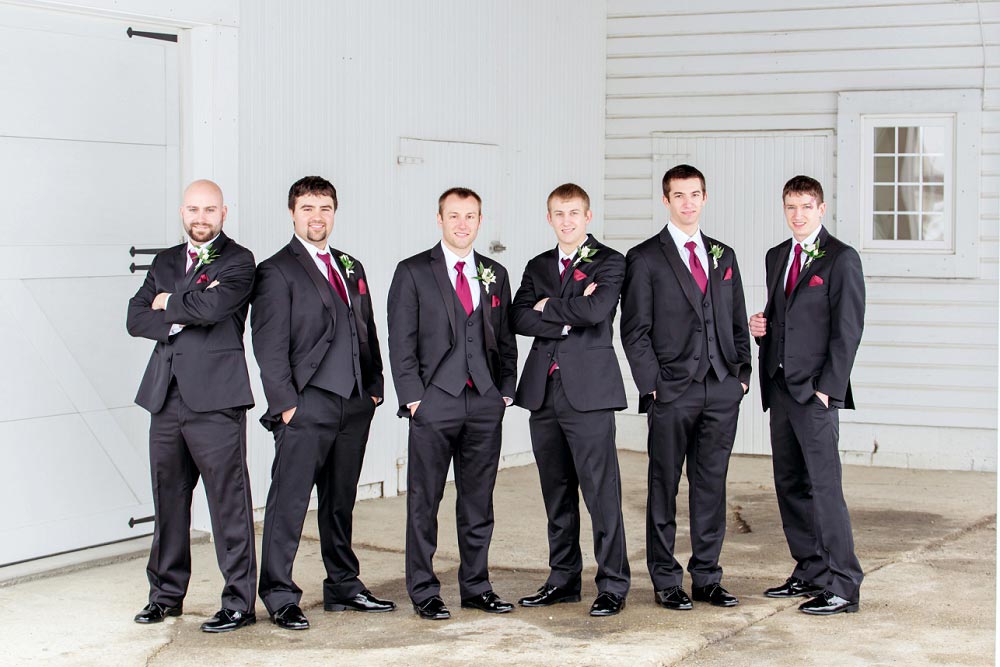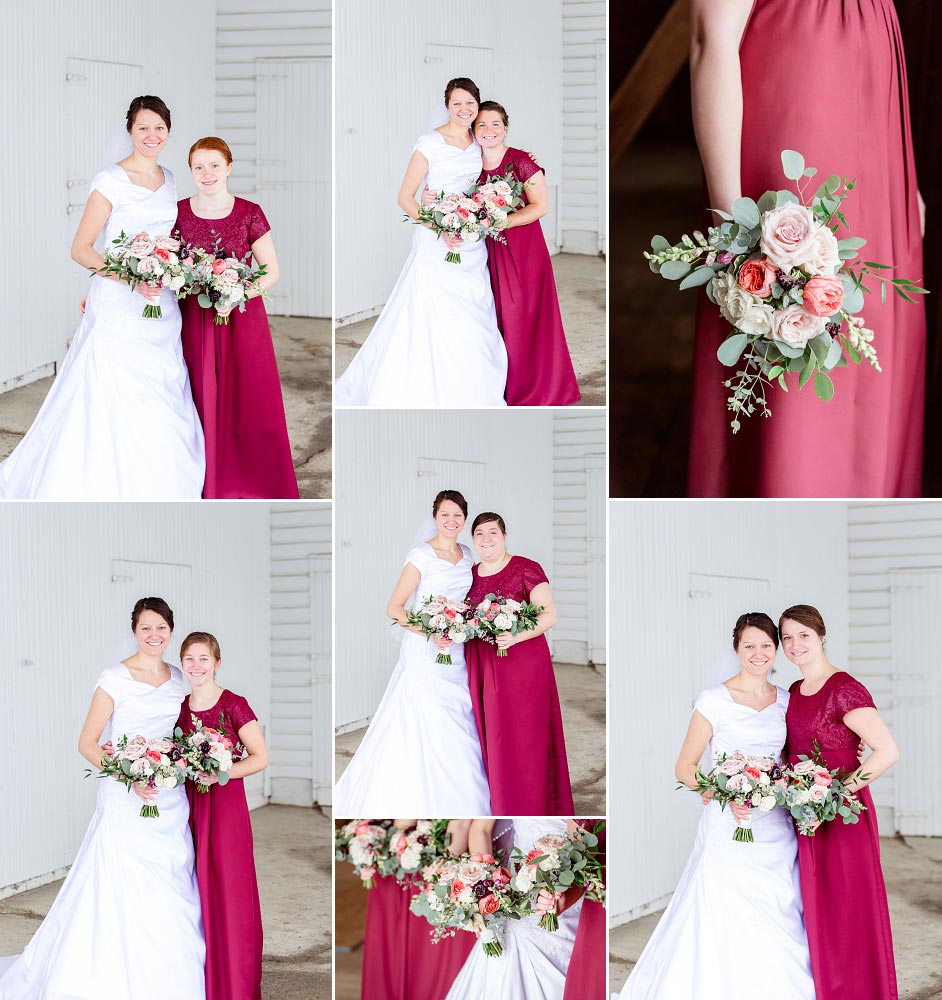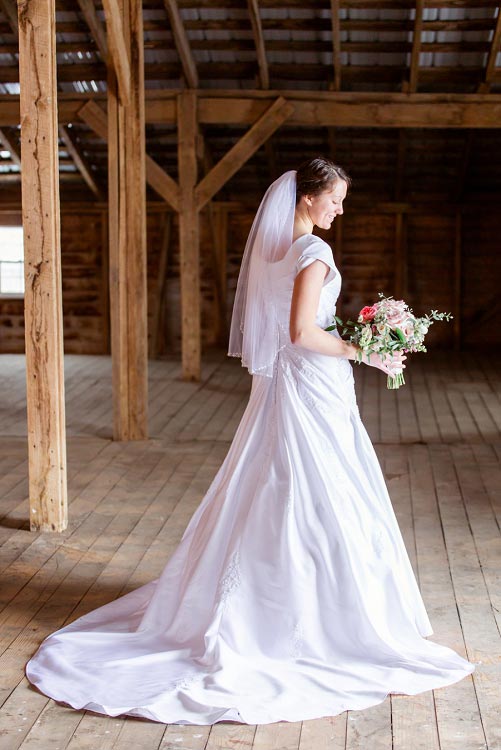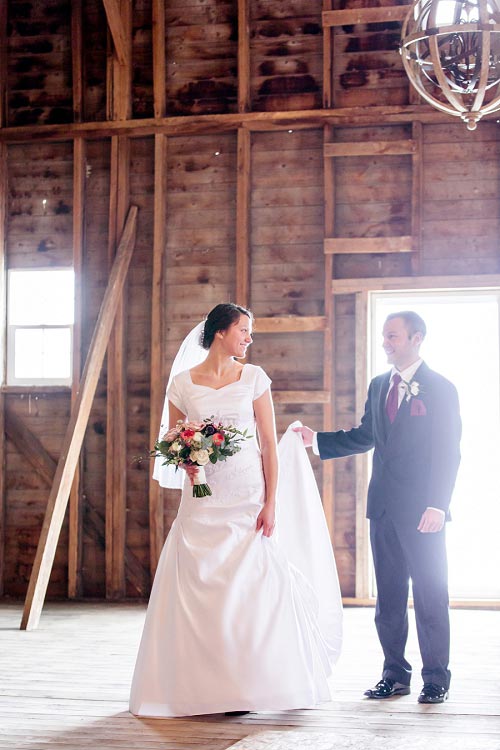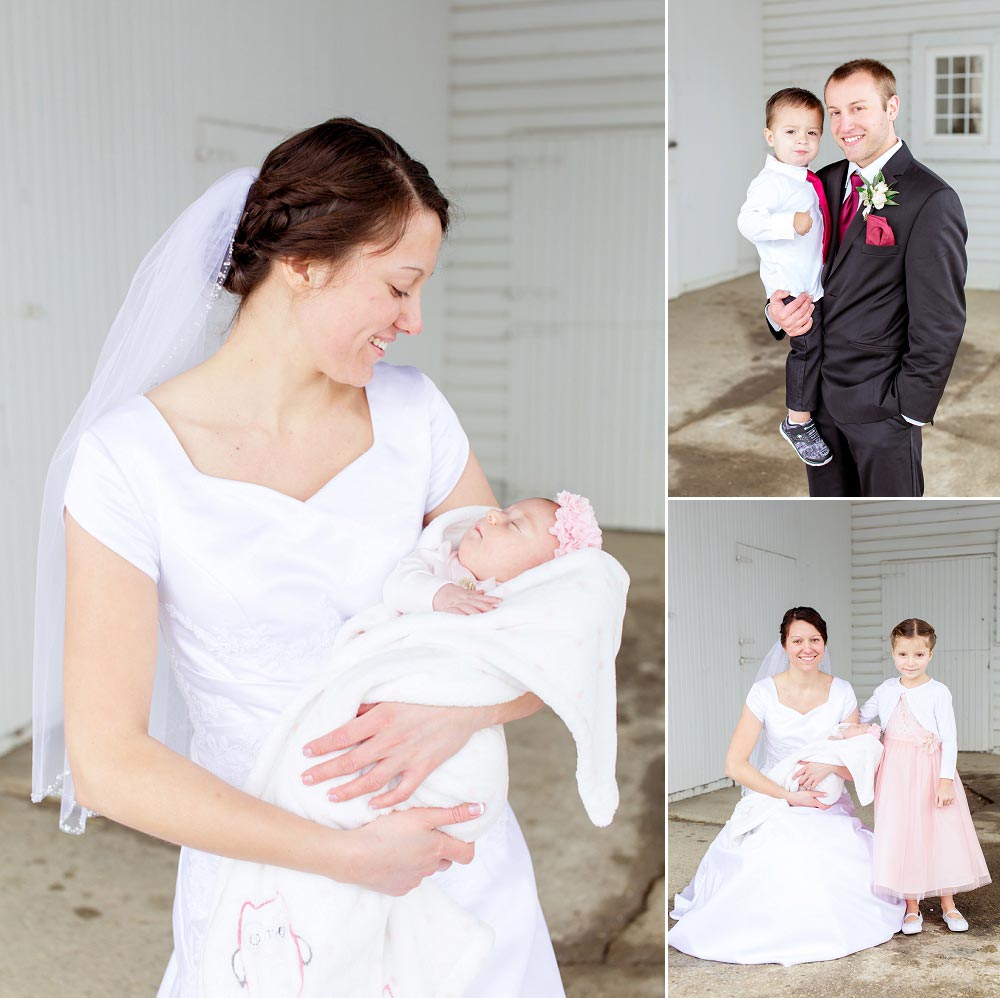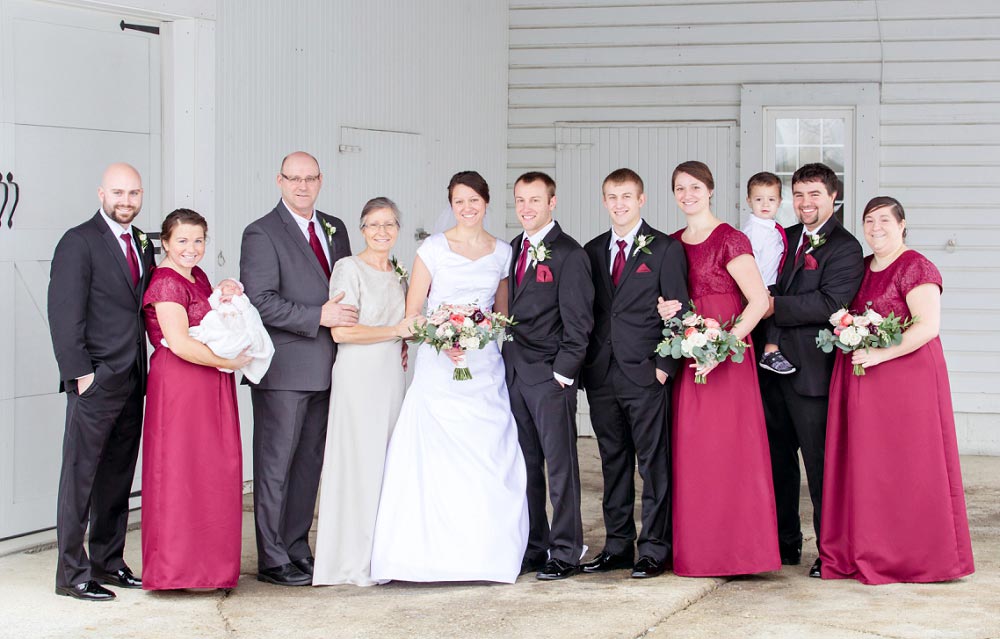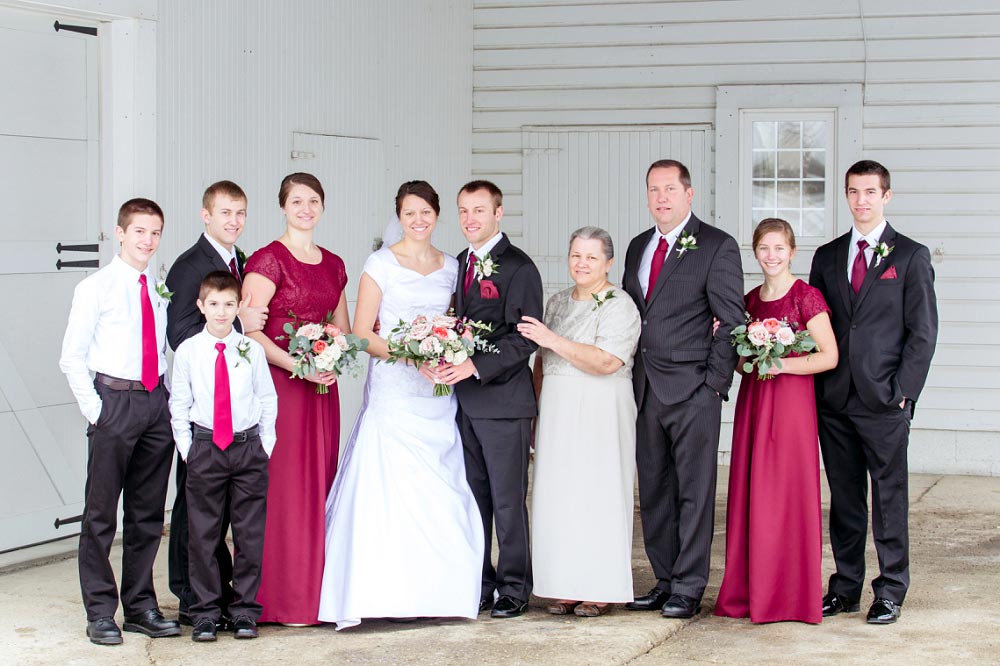 Time for the ceremony and reception…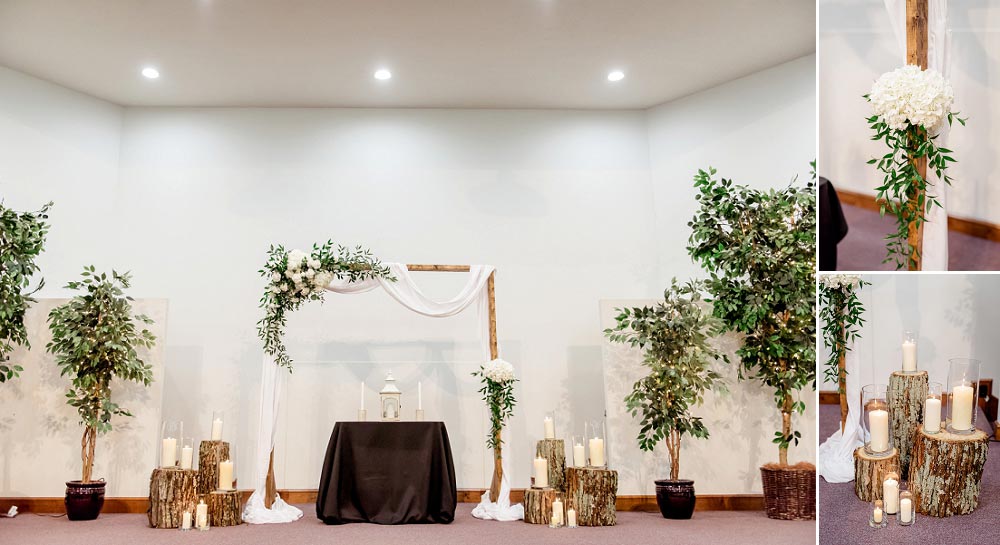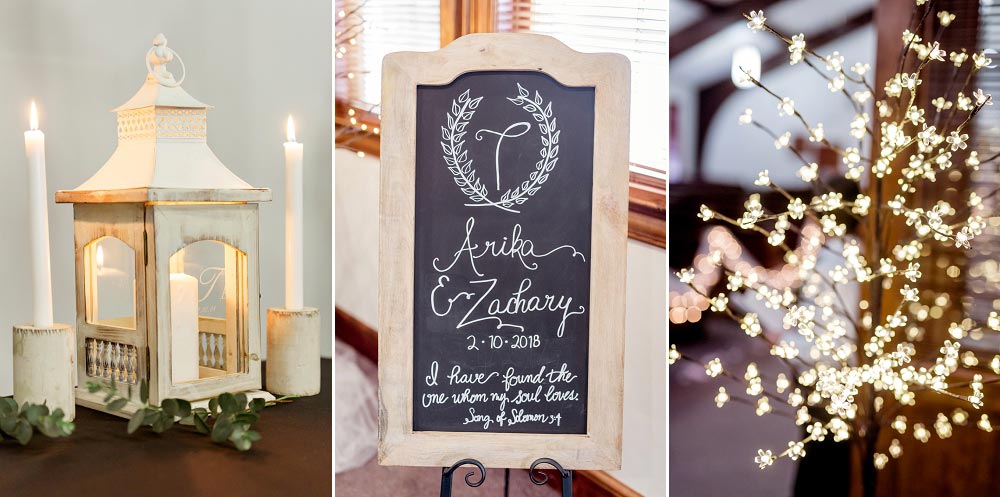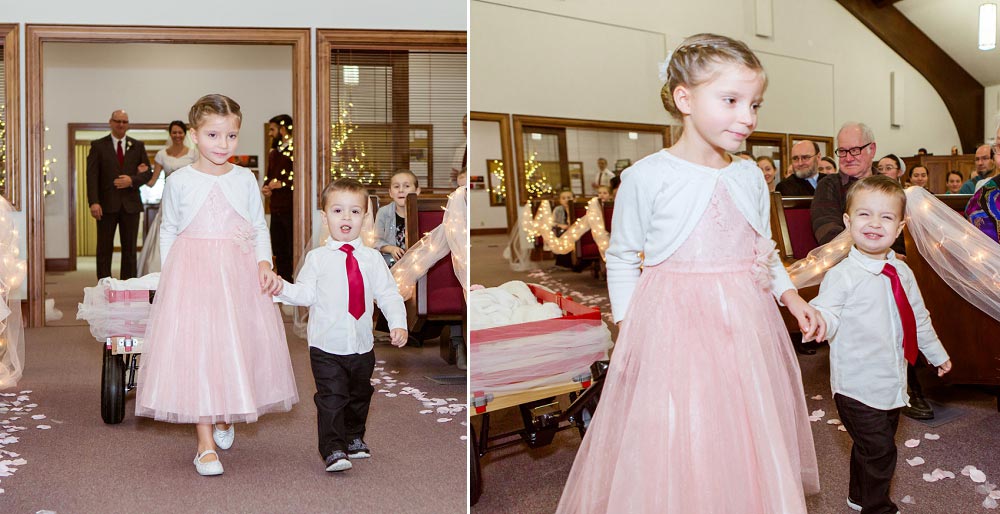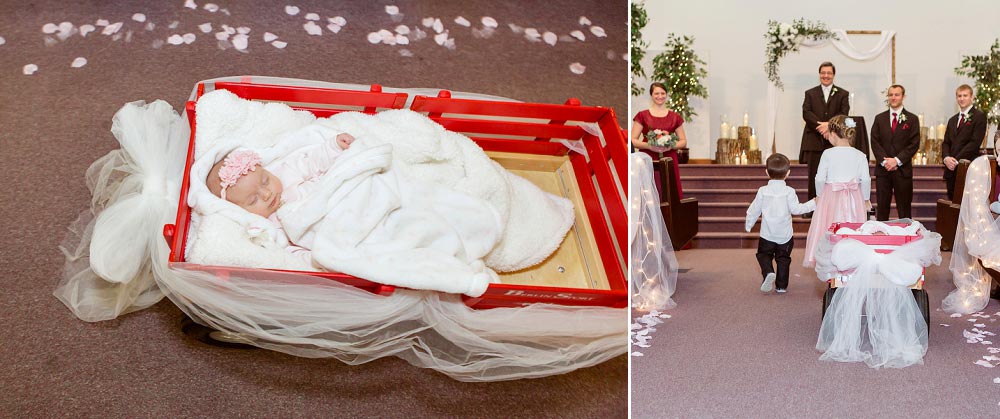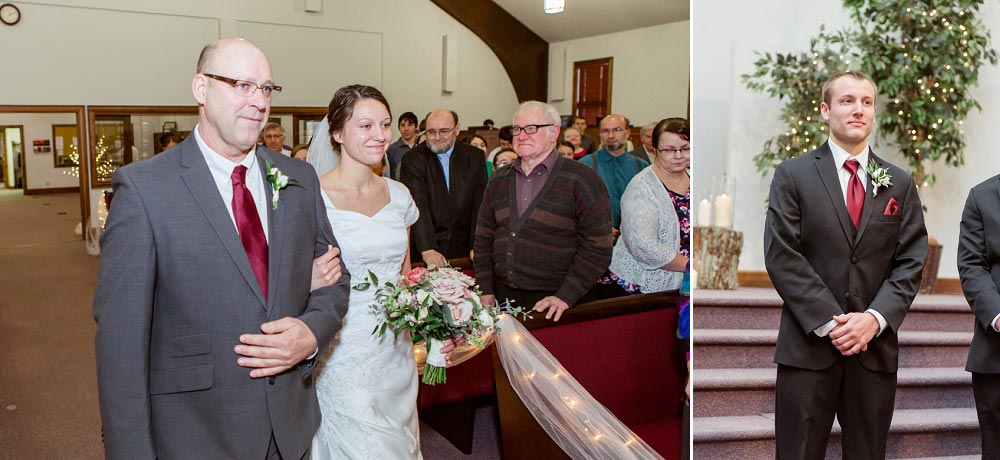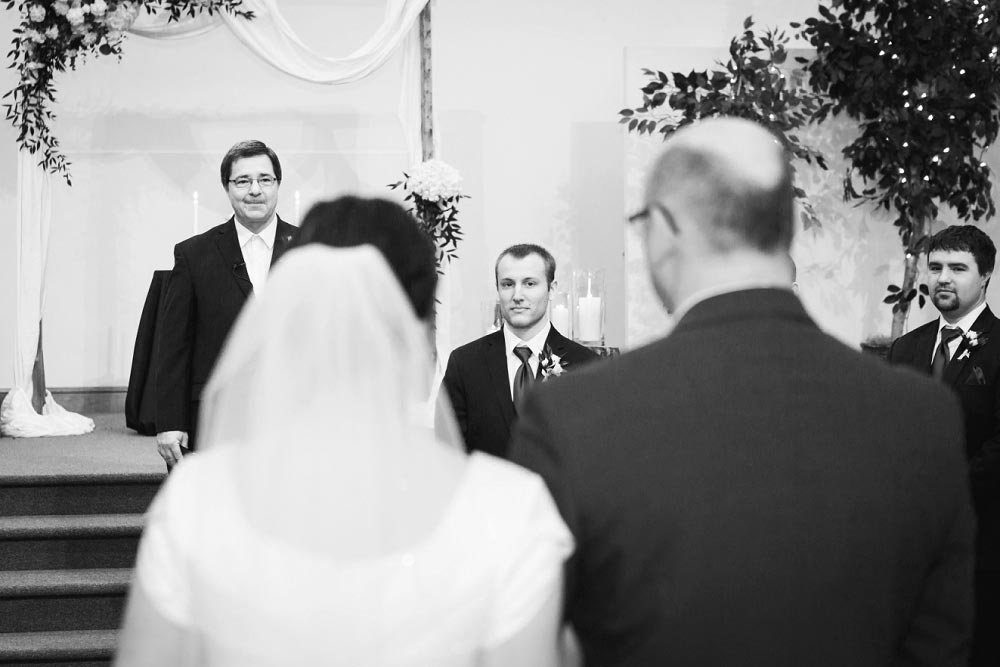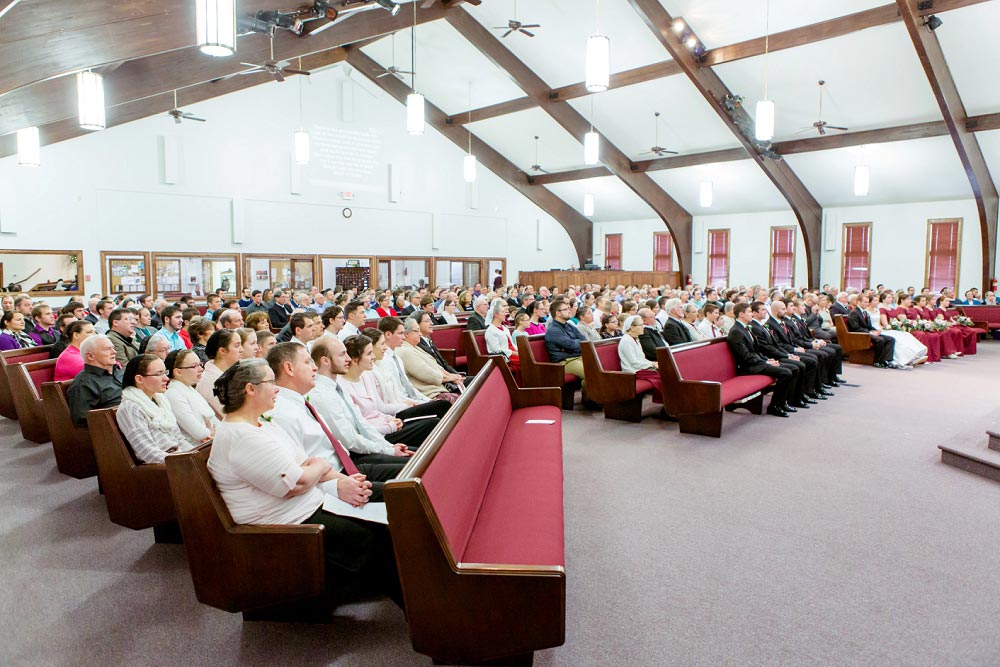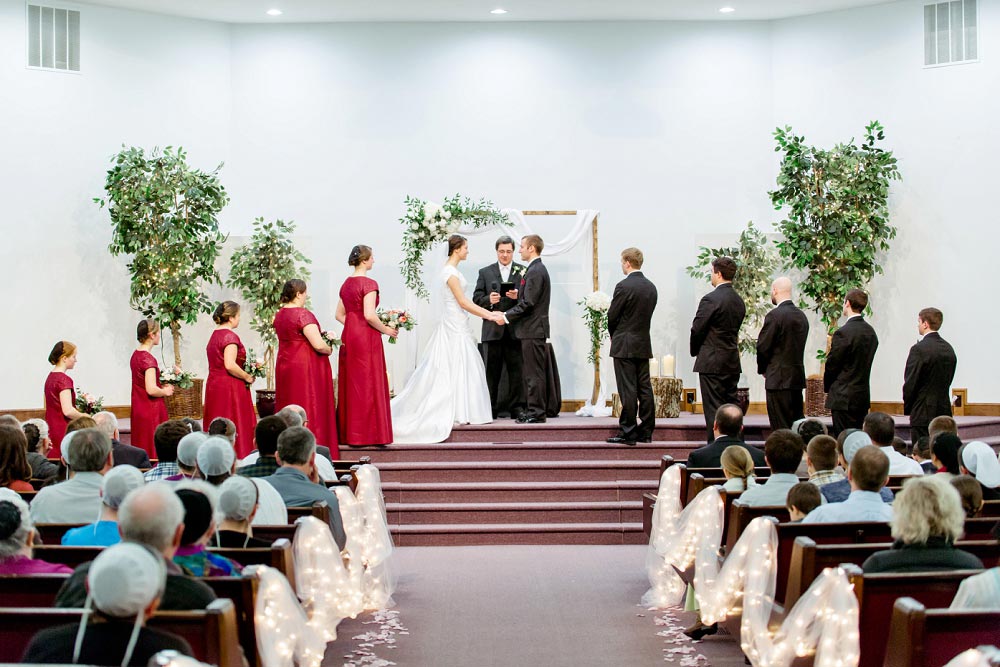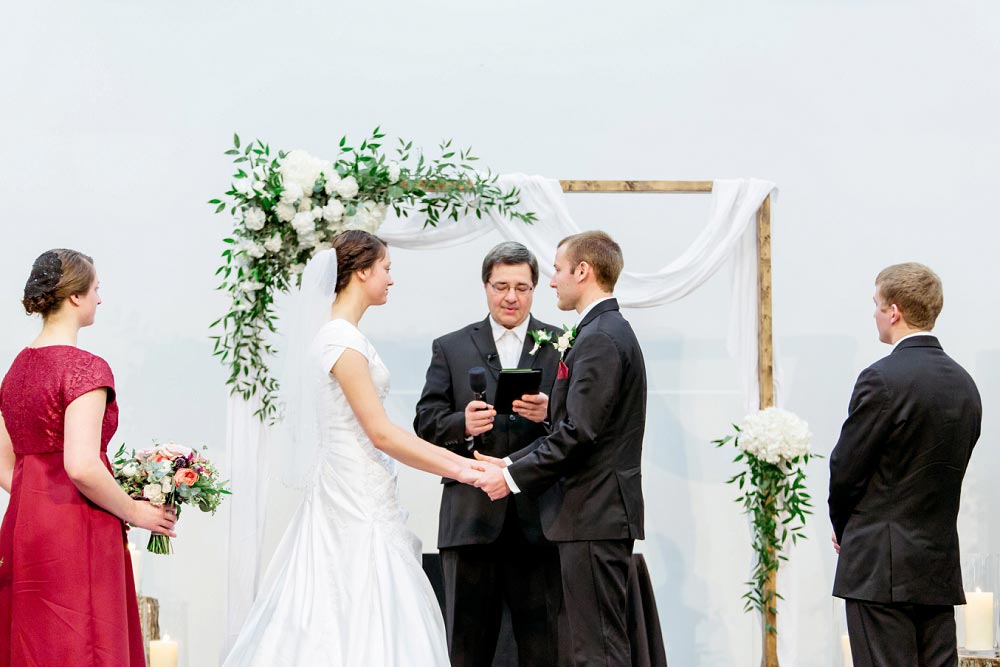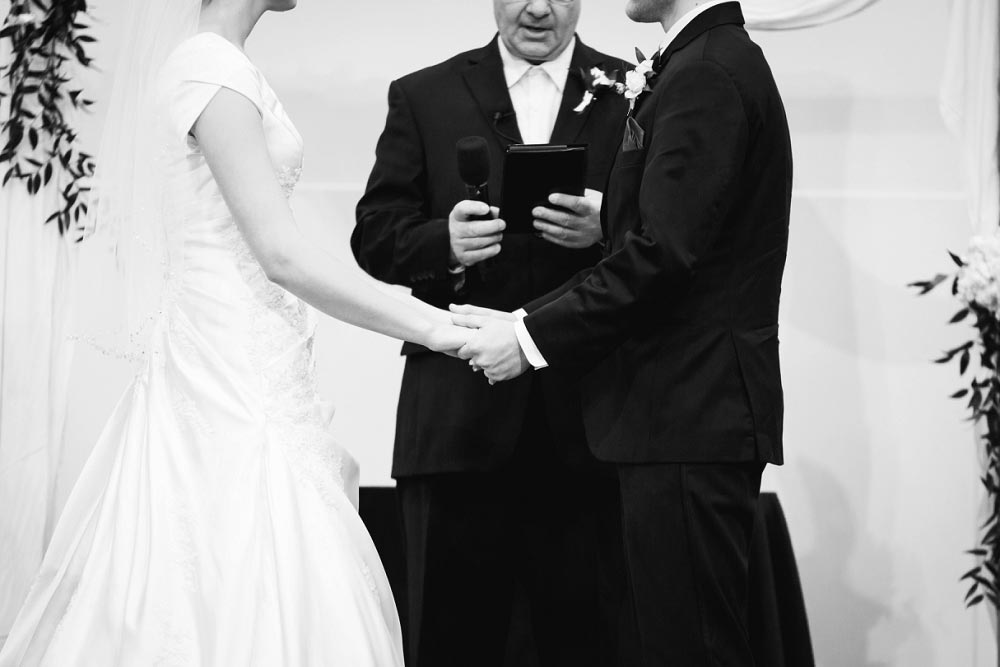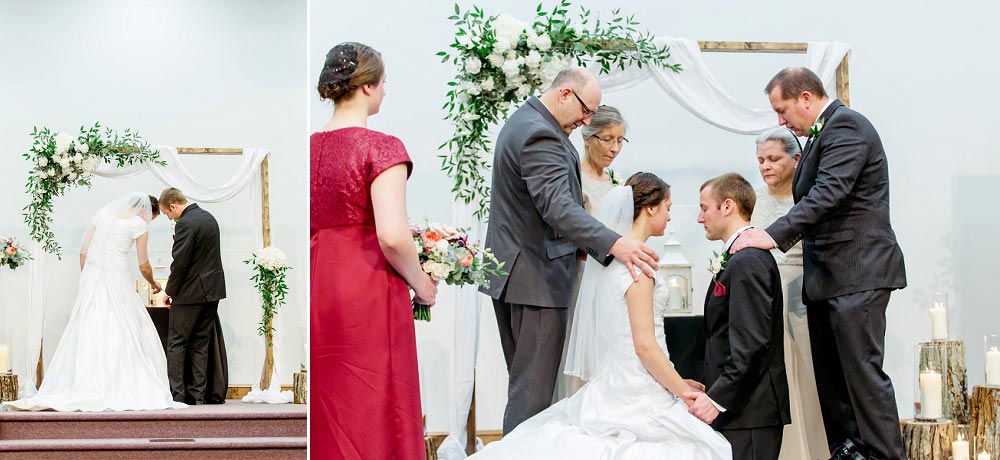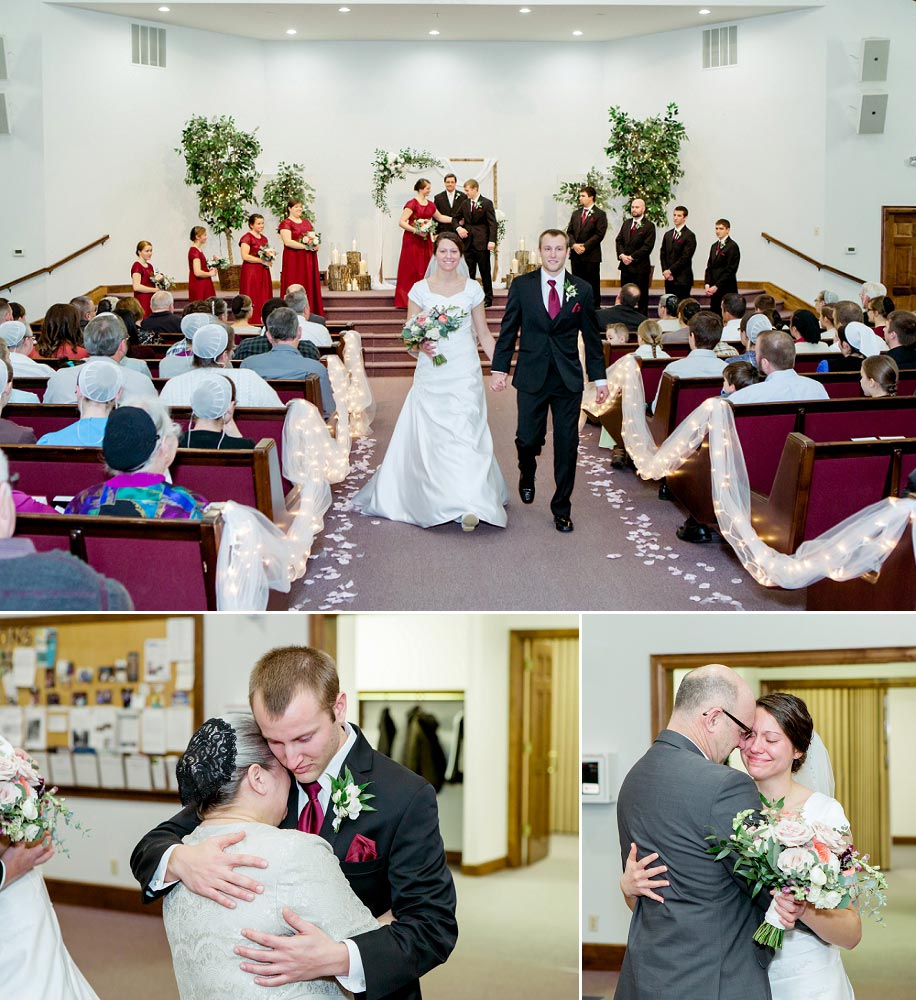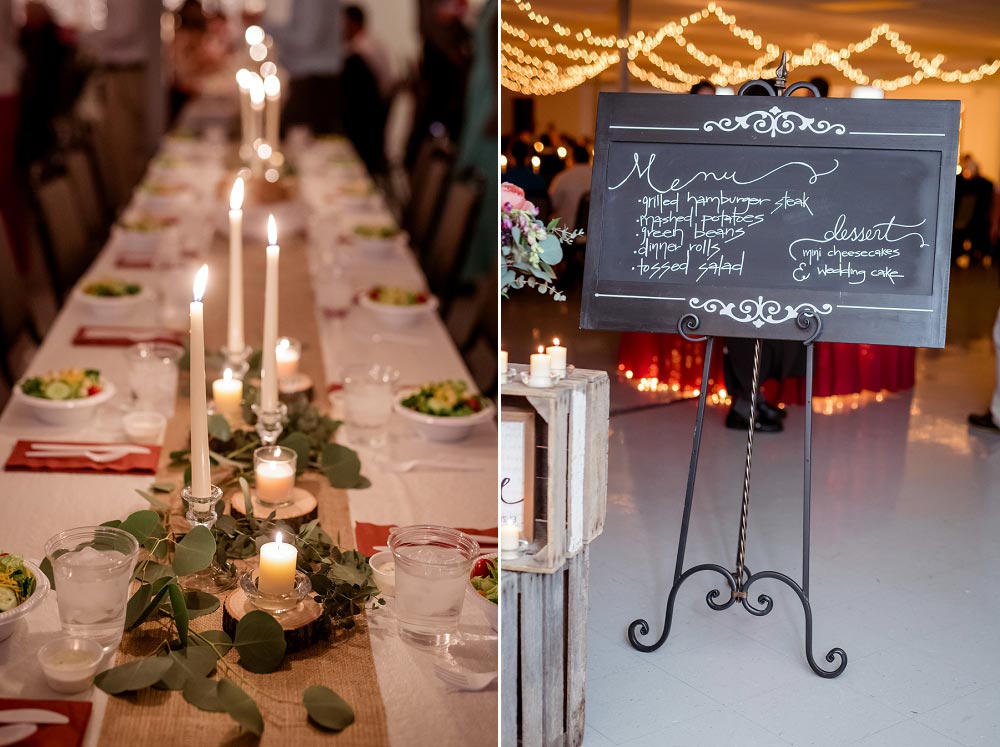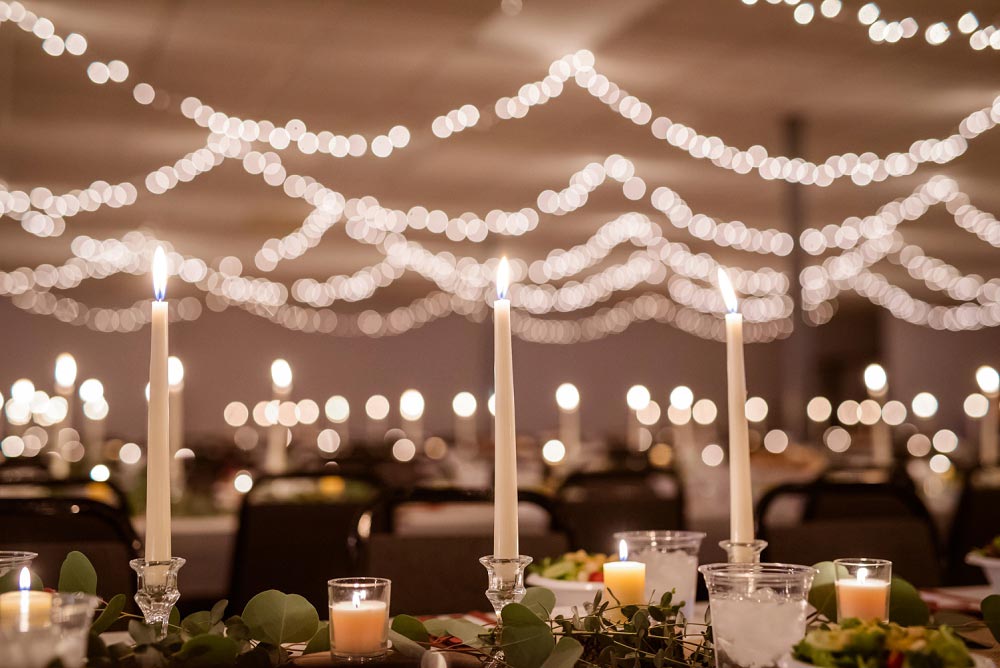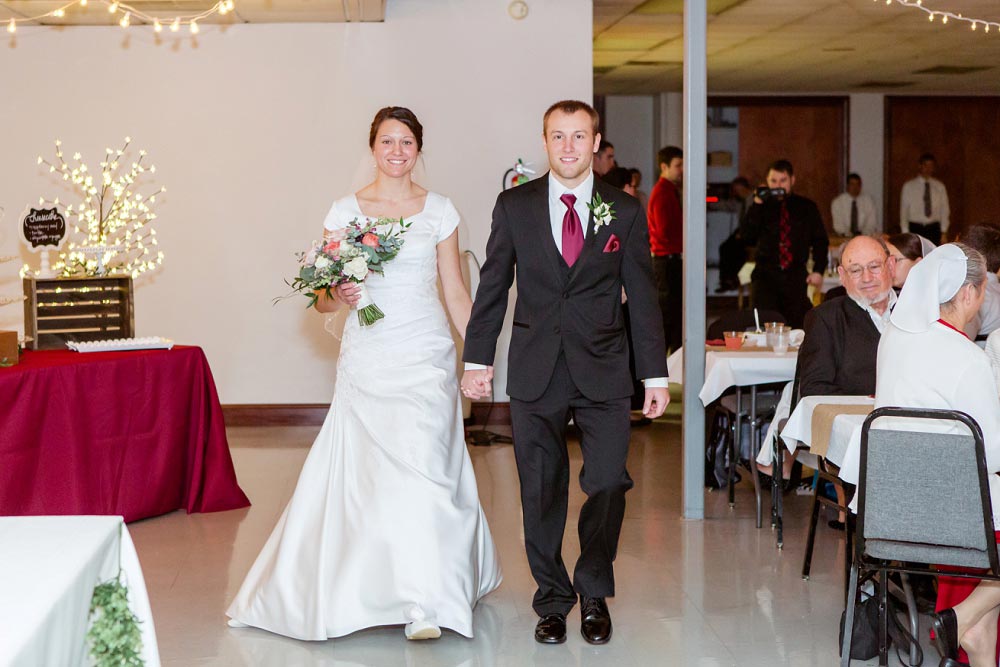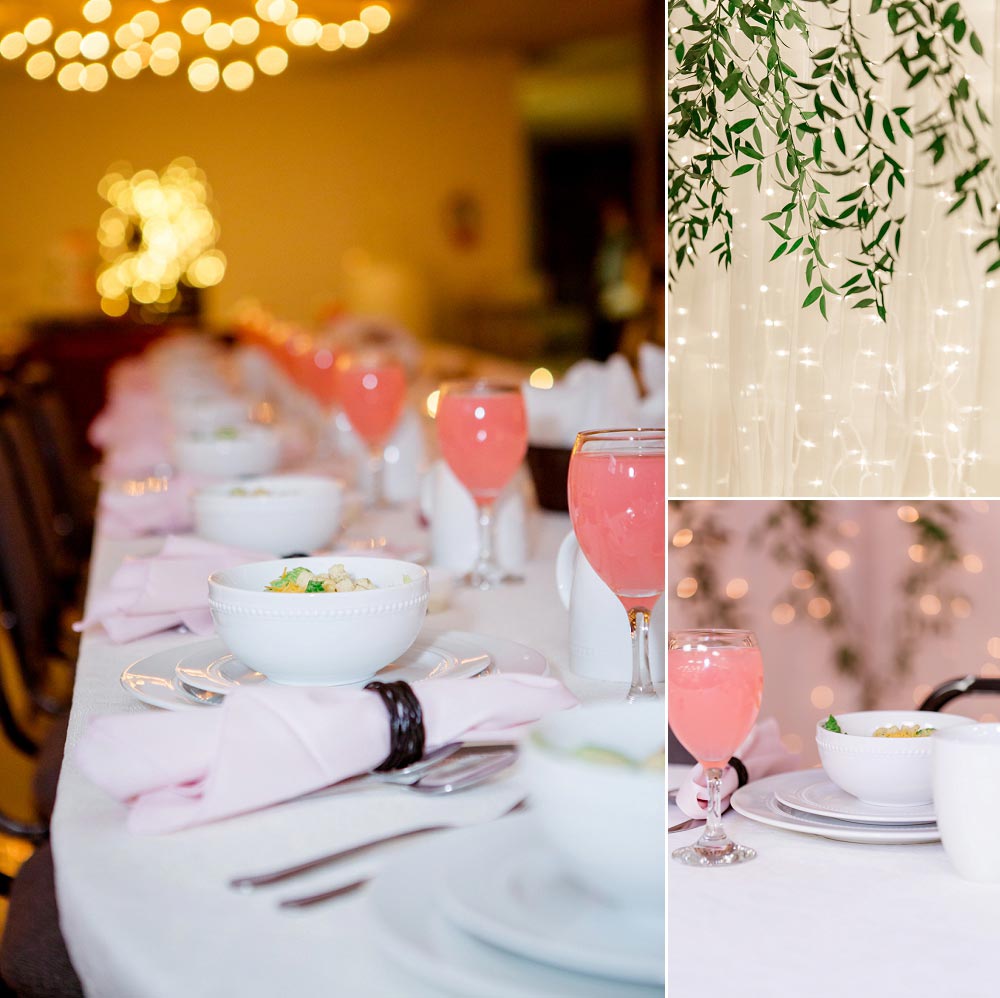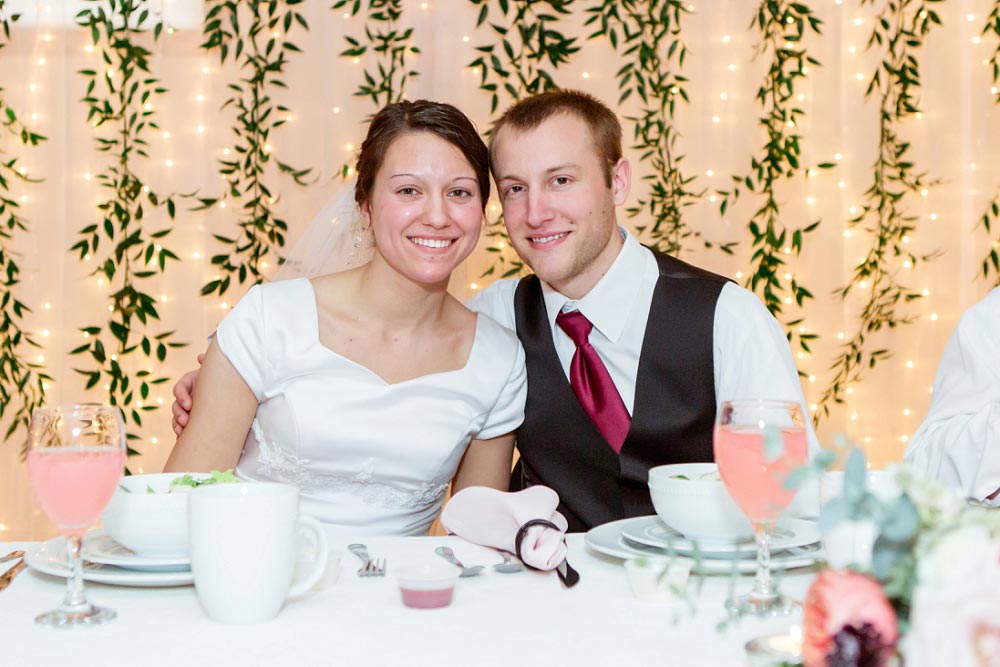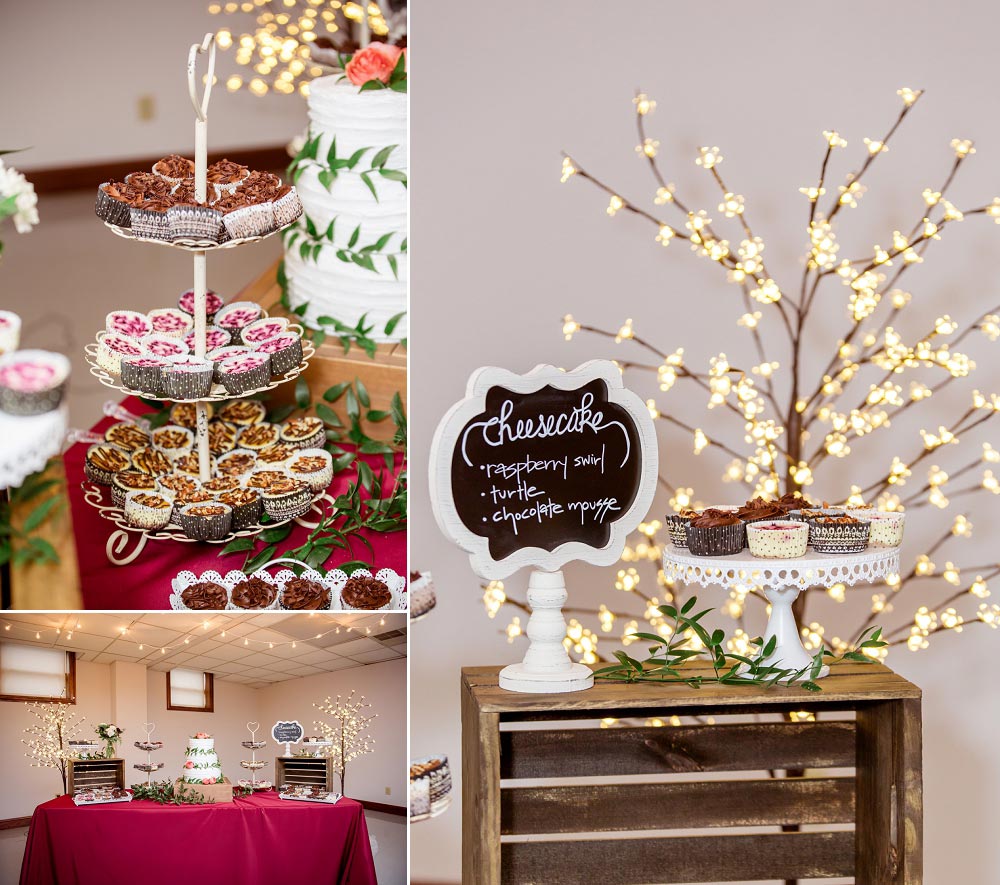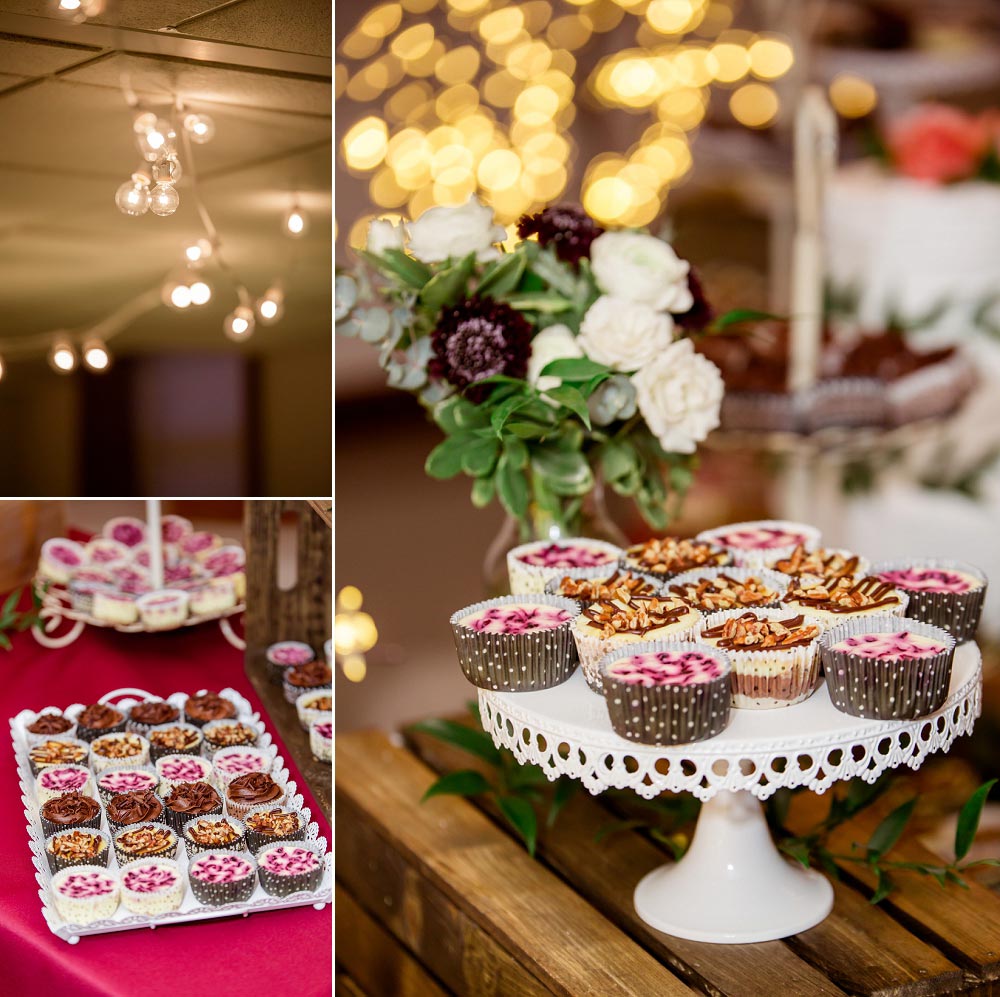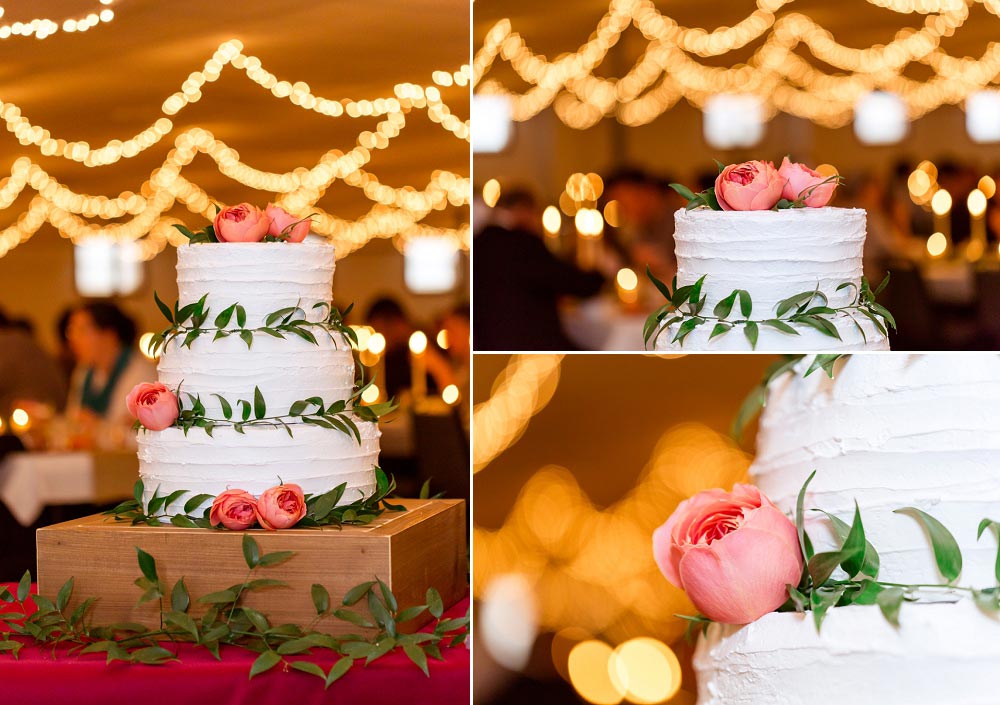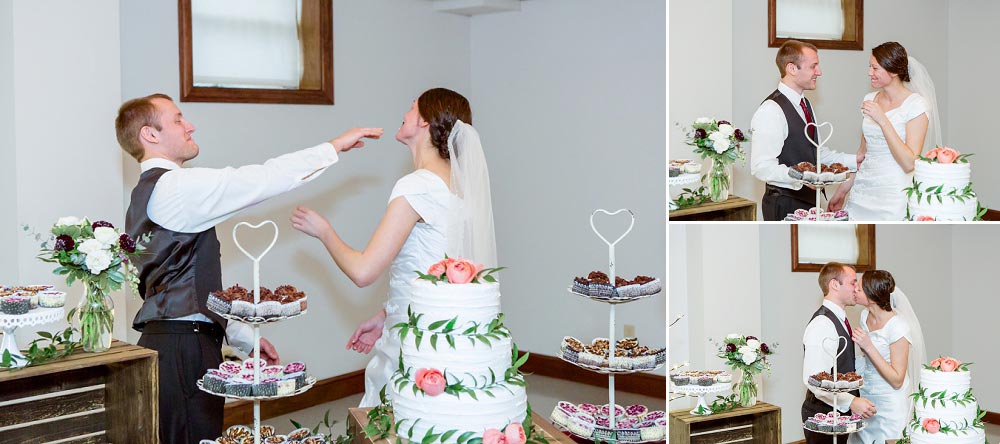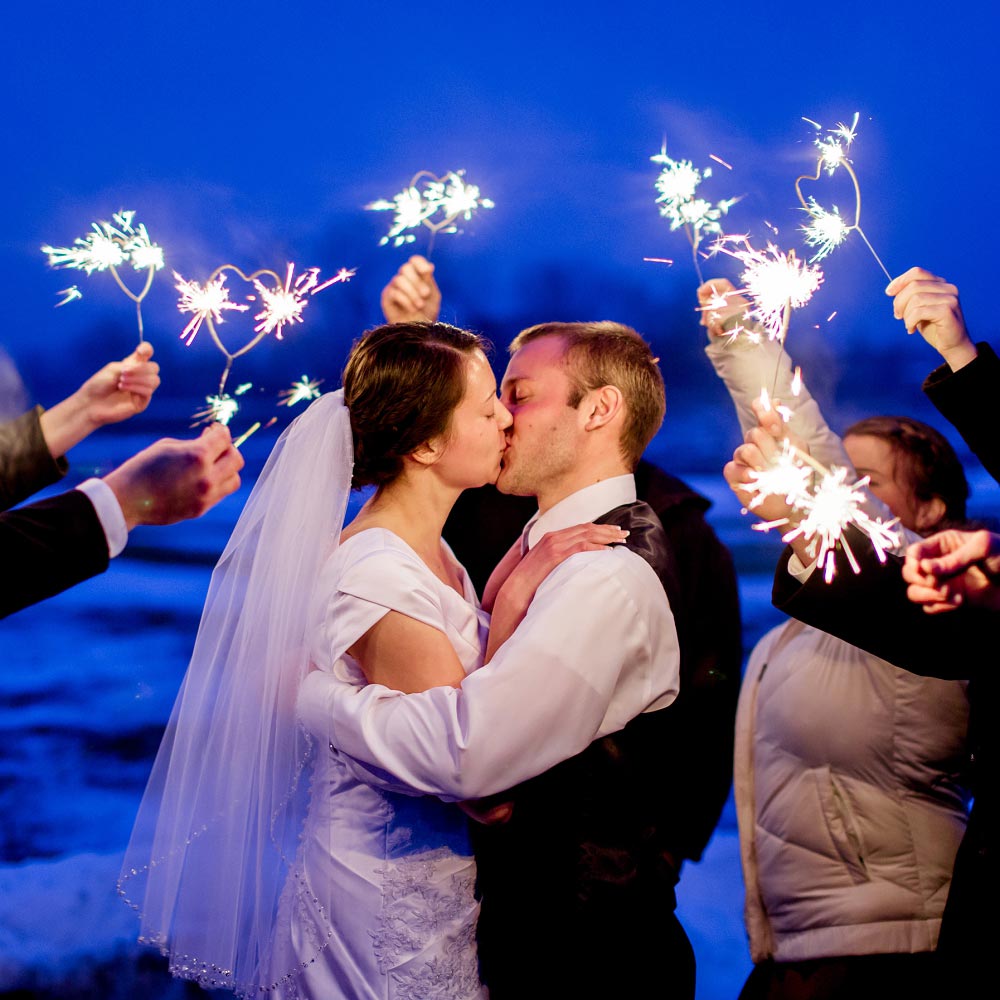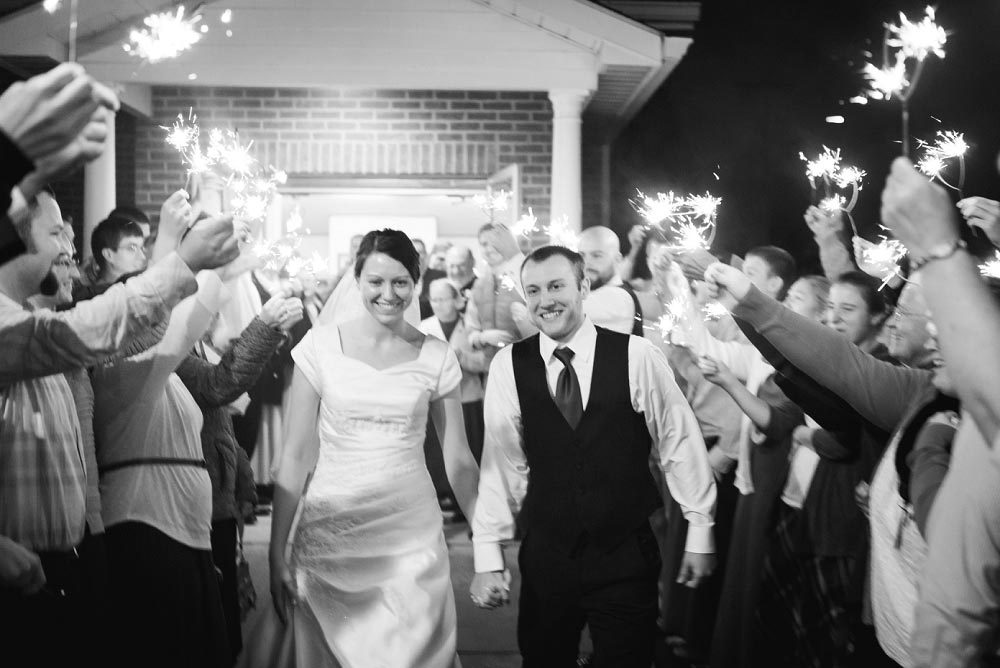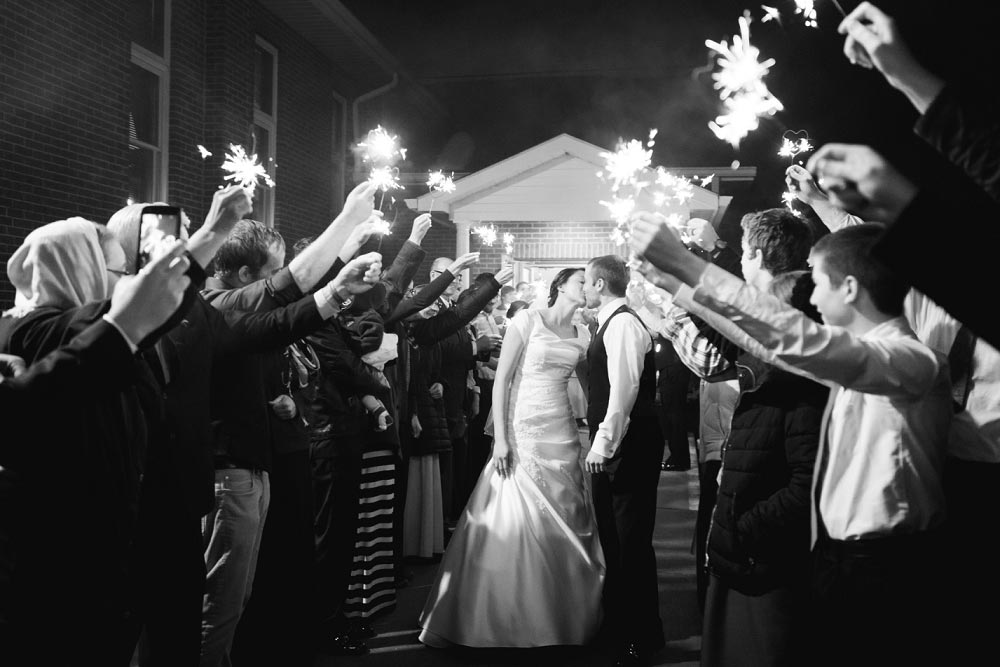 Zach's little brother hid in the back seat of their car and then popped up to surprise them! SO CUTE!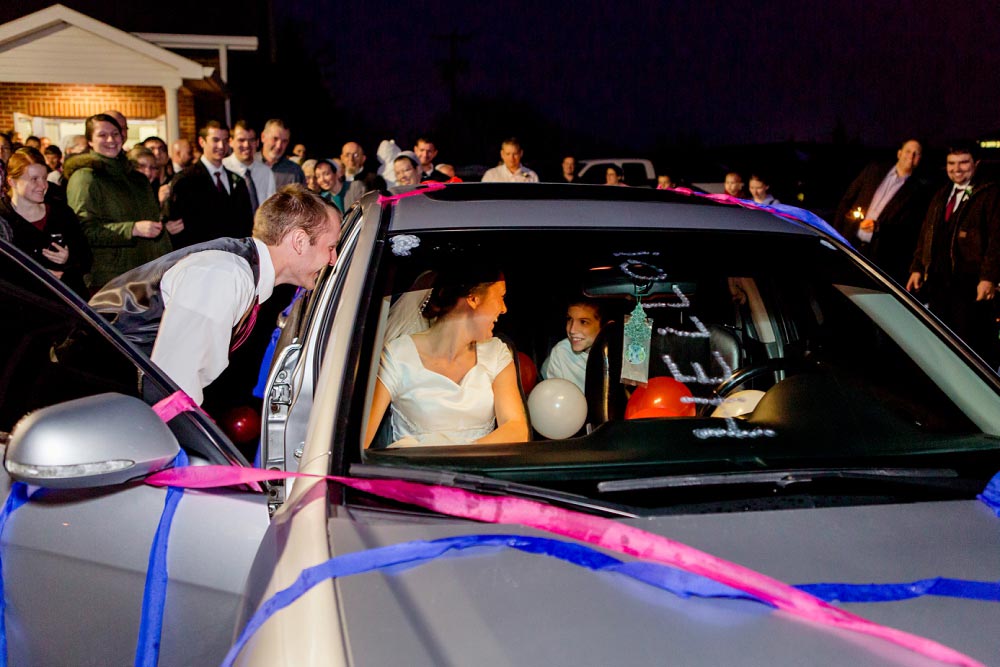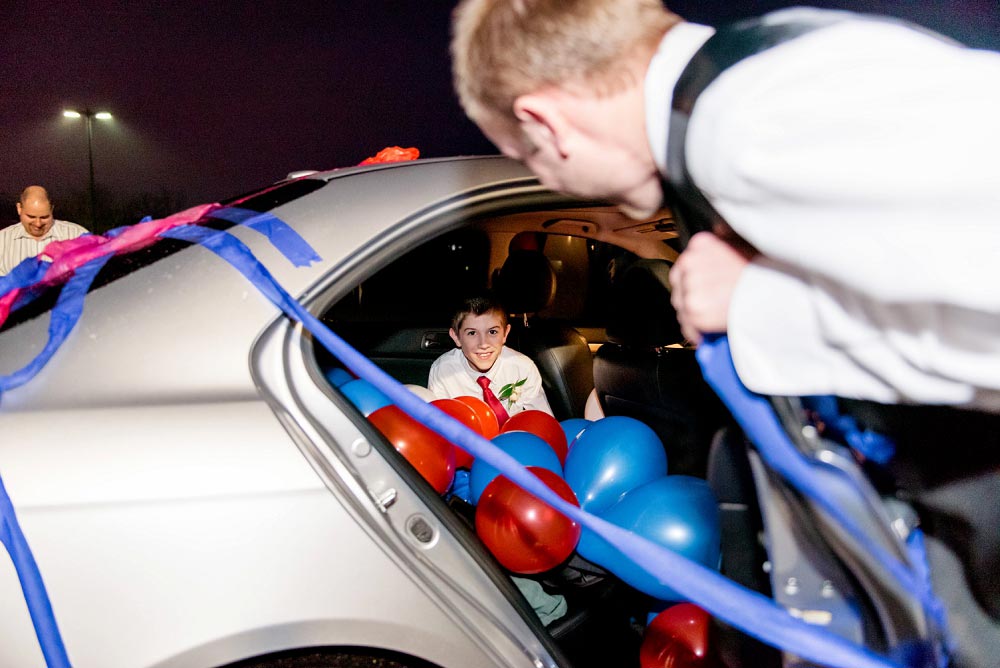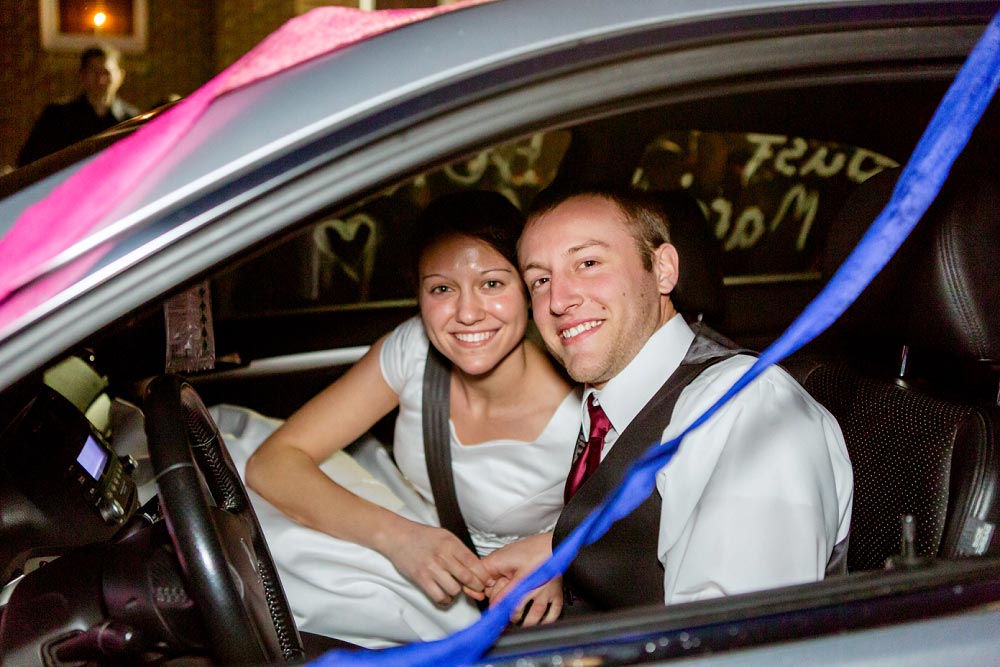 Special thanks to Deborah of DG Photography for 2nd shooting for me.
Thank you to The Barn on Chapel Road and the Yutzy's farm for allowing us to capture some of Zach and Arika's portraits at your locations.
Flowers by Everyday Beauty Co.