Engagement: Zachary & Arika
The countdown is on for Zach and Arika…next week is their BIG day! We may even get a little snow on the ground for their wedding, which would be wonderful! For now, enjoy looking through this sweet couples' engagement pics.
We began their session at Prairie Oaks Metro Park in the exact spot Zach proposed to Arika. In fact, they also went to Prairie Oaks on their first date a little over three years ago, so it only seemed fitting to incorporate this location into their engagement session. Everything went as planned during the session until we couldn't go any further on the path due to the creek being flooded from a storm the night before. But you know, God had a better plan and we ended up using a "forest-looking" area in a friend's backyard! We plan to use this same forest wonderland for their wedding pictures next Saturday, so that's why I mentioned that snow on the ground would be absolutely beautiful!! (Say a prayer for a little snow, will you?! 😉 But not crazy cold! I don't think God minds if we ask!)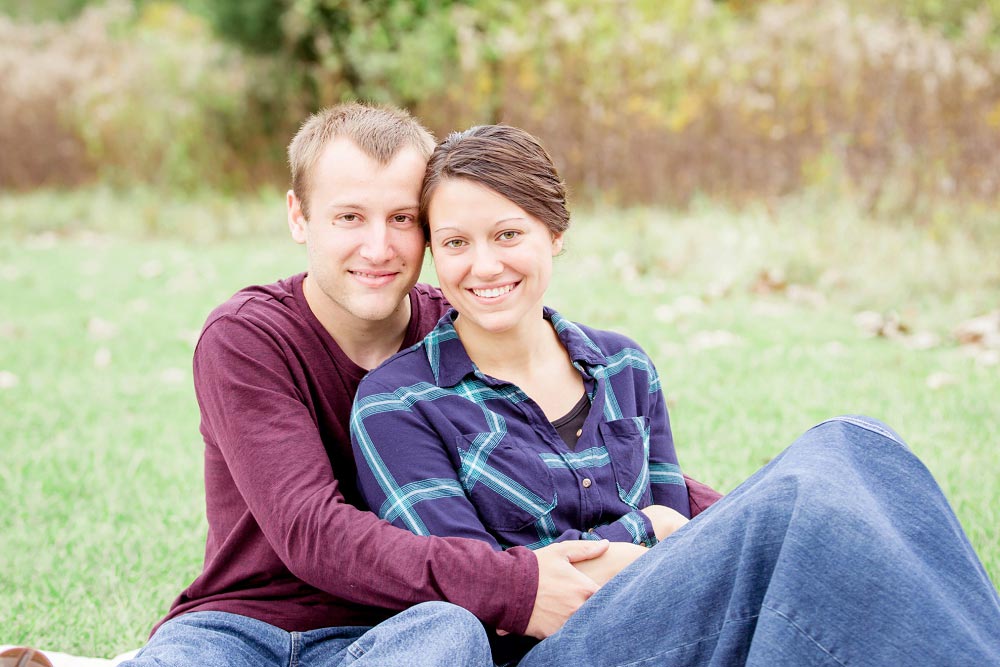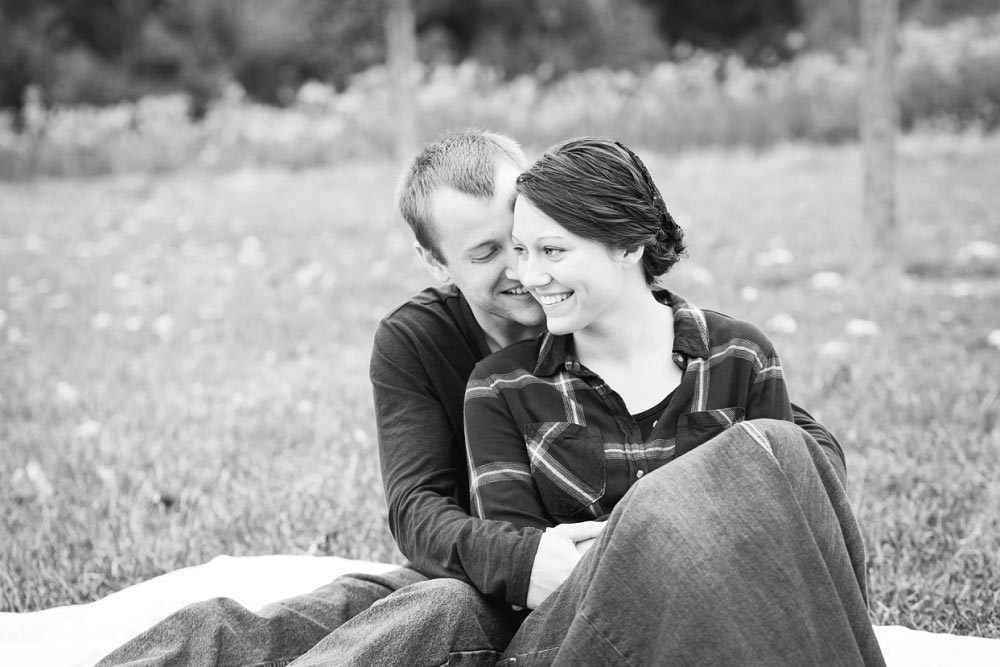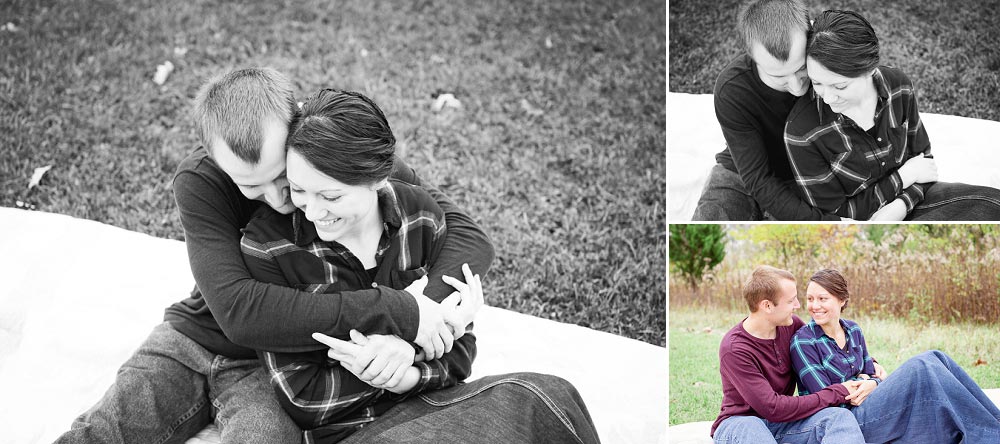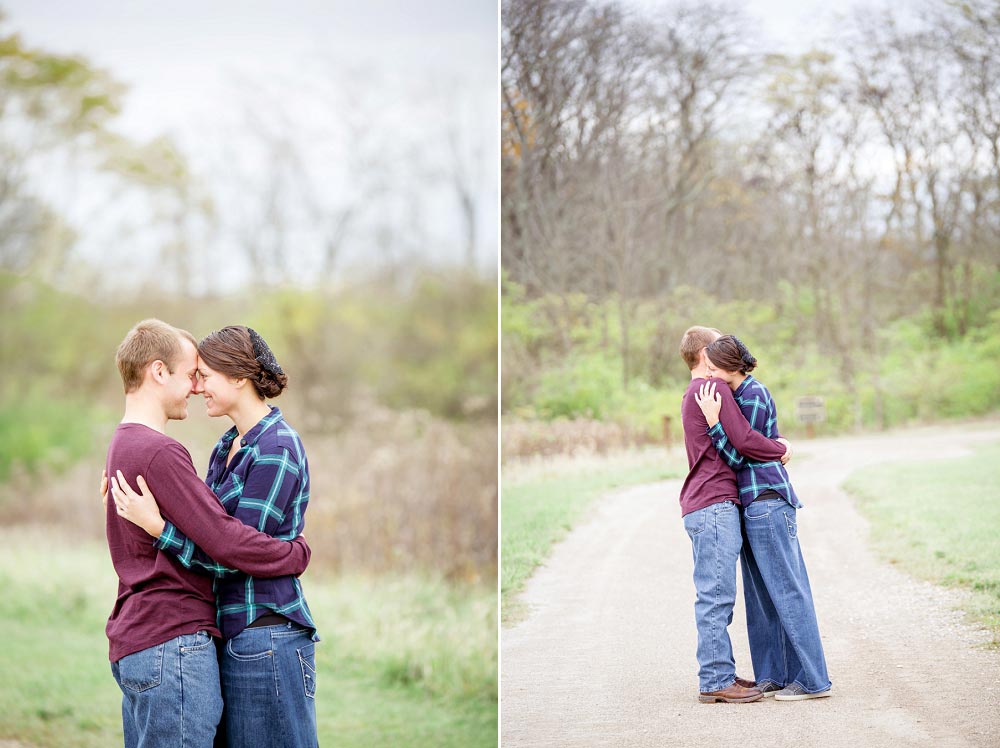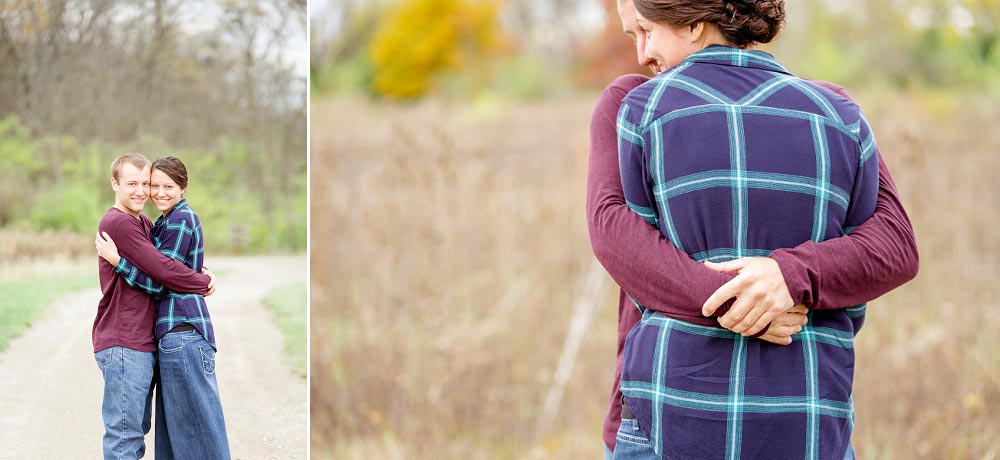 Zach, tell me a little about Arika and what you love about her!
"Arika is a very sweet caring lady! She has a quiet personality but is always up for an adventure and likes going to new places! She loves cooking and baking and is really good at it! I love that she takes an interest in my hobbies and some of our most fun times have been while hunting! She cares very much about me and supports me in what I do and is always interested in how my day went! I feel very blessed with the Godly lady who God gave to me!"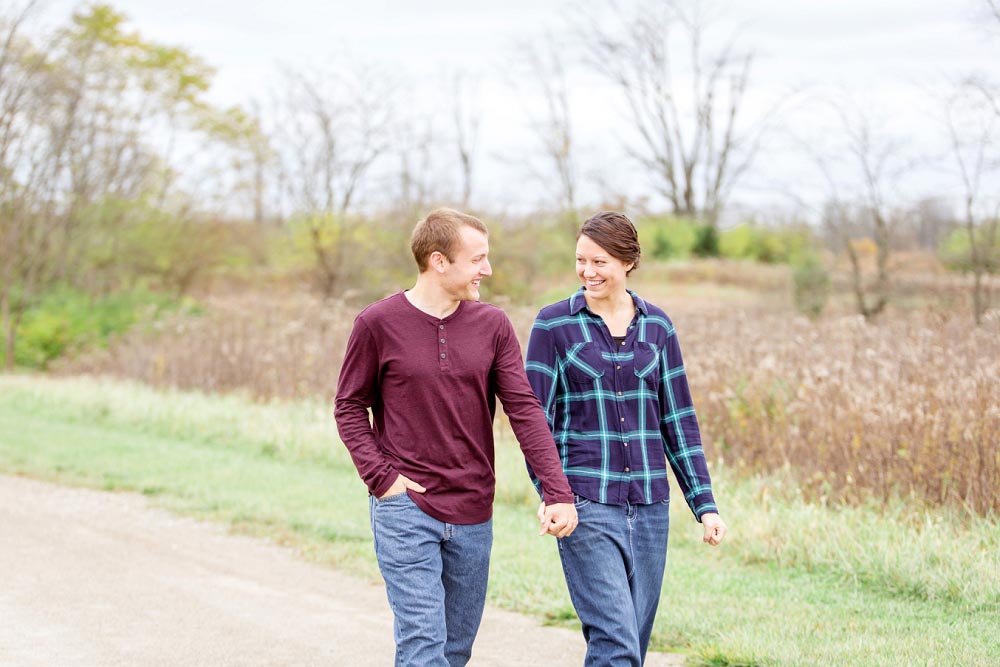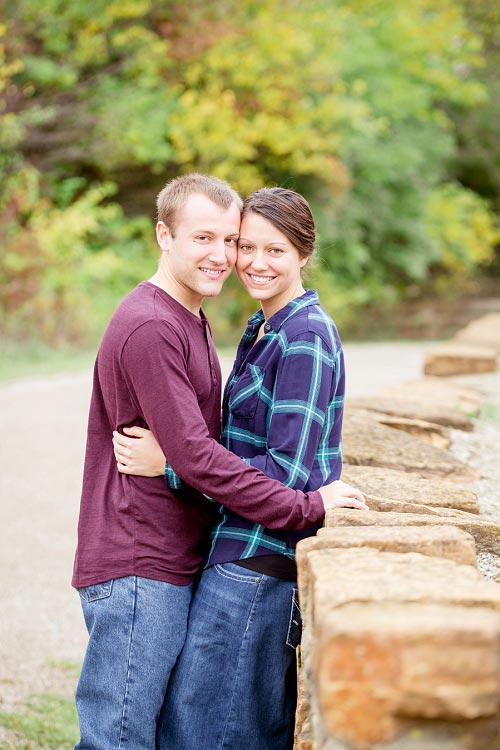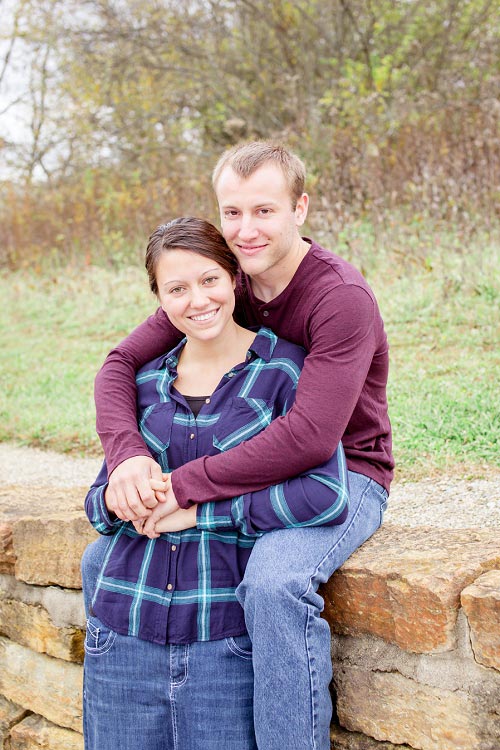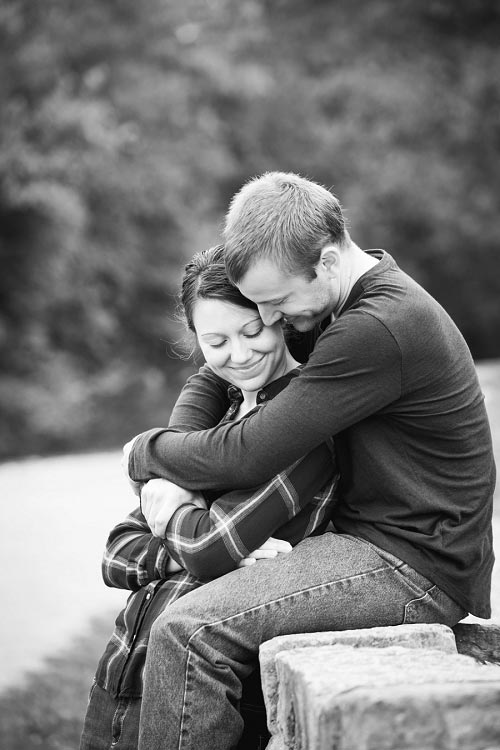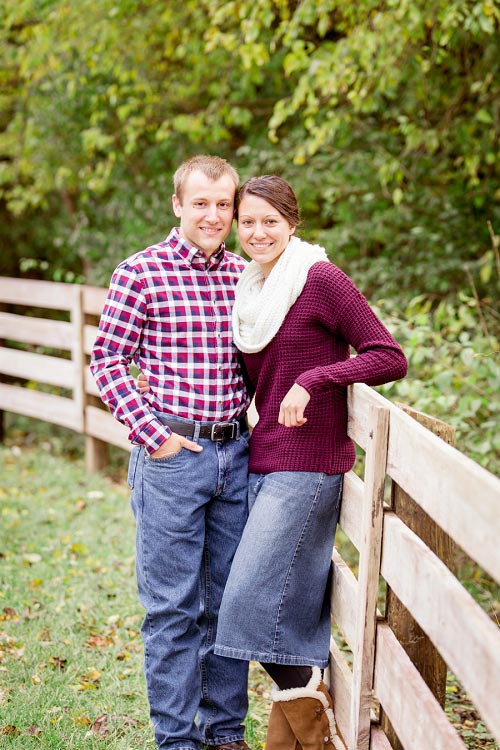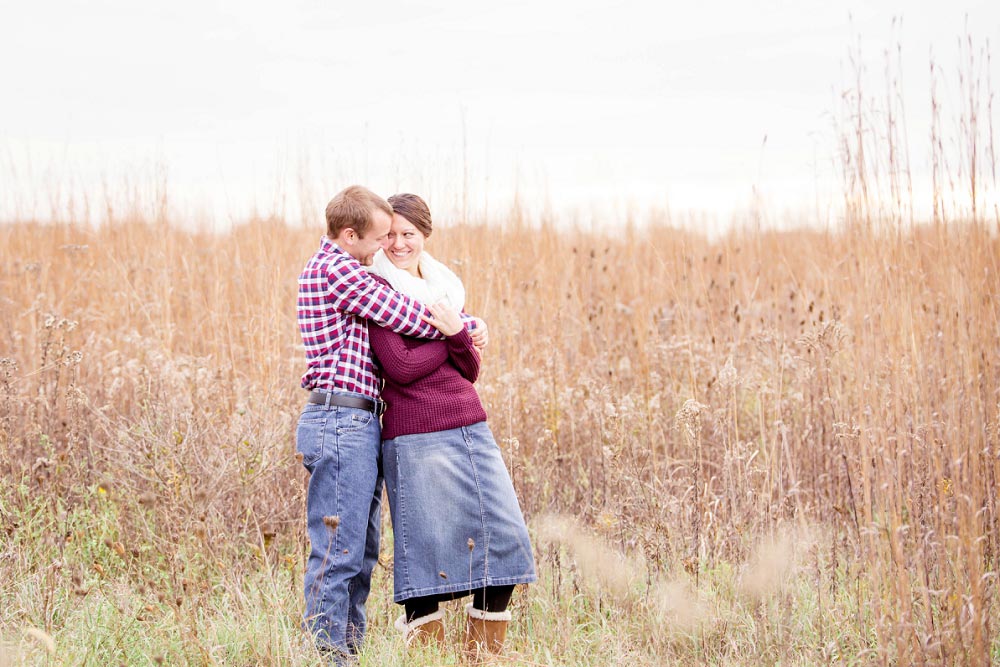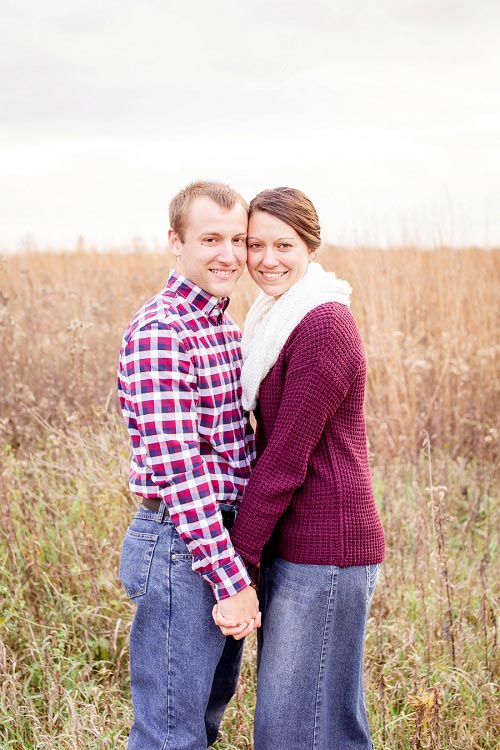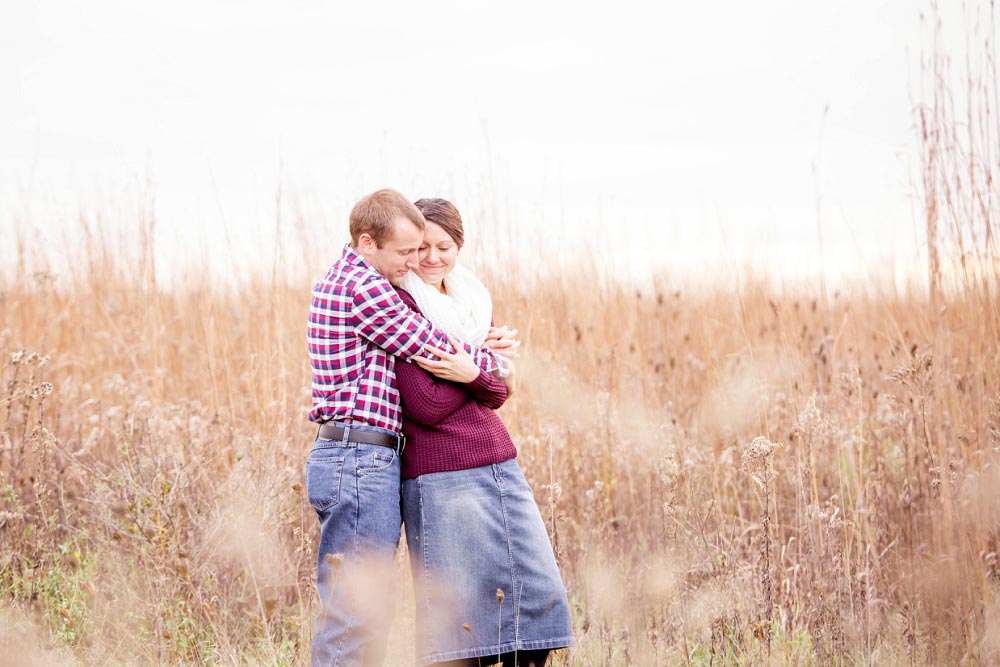 Arika, what do you love about Zach?
"I always think of Zach as being very wise (he thinks through things before he rushes to do them). He likes to plan things out. He is a very talented carpenter. He is very sweet and cares very much about me. He tends to think positive and not always negative. He is friendly to everyone he is around. He loves me for who I am, and I cant imagine life without him."