I love weddings and seeing how every couple and wedding day has its own special details, reactions, situations, etc., so when I think about what to write for a wedding blog post I naturally think about what was unique about the wedding.  Allow me to tell you some things that stood out to me throughout Stephen and Erin's day…
The ceremony was at Erin's grandparent's farm.  This location hold many special memories for Erin, so it only made sense to get married here!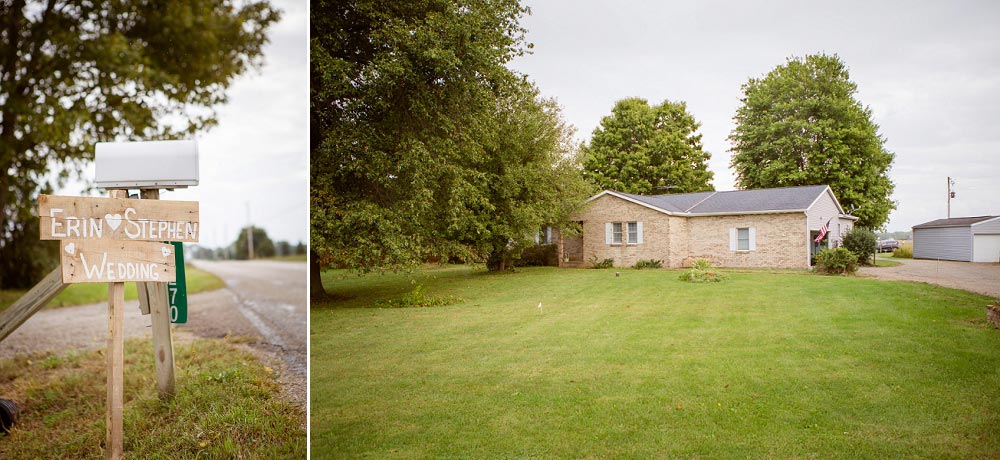 The center diamond in Erin's ring was Stephen's grandmother's.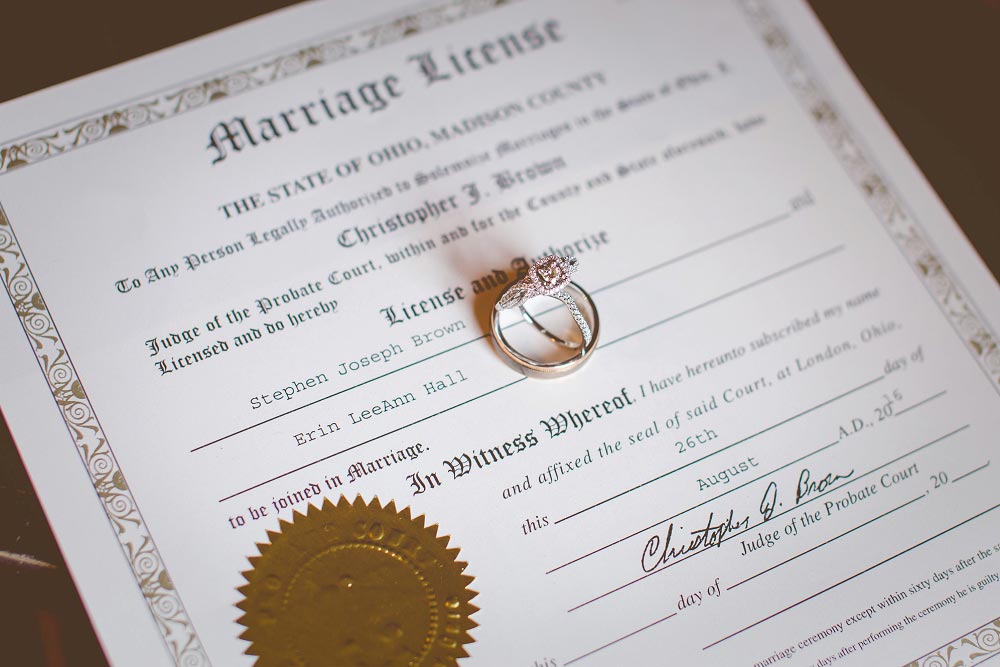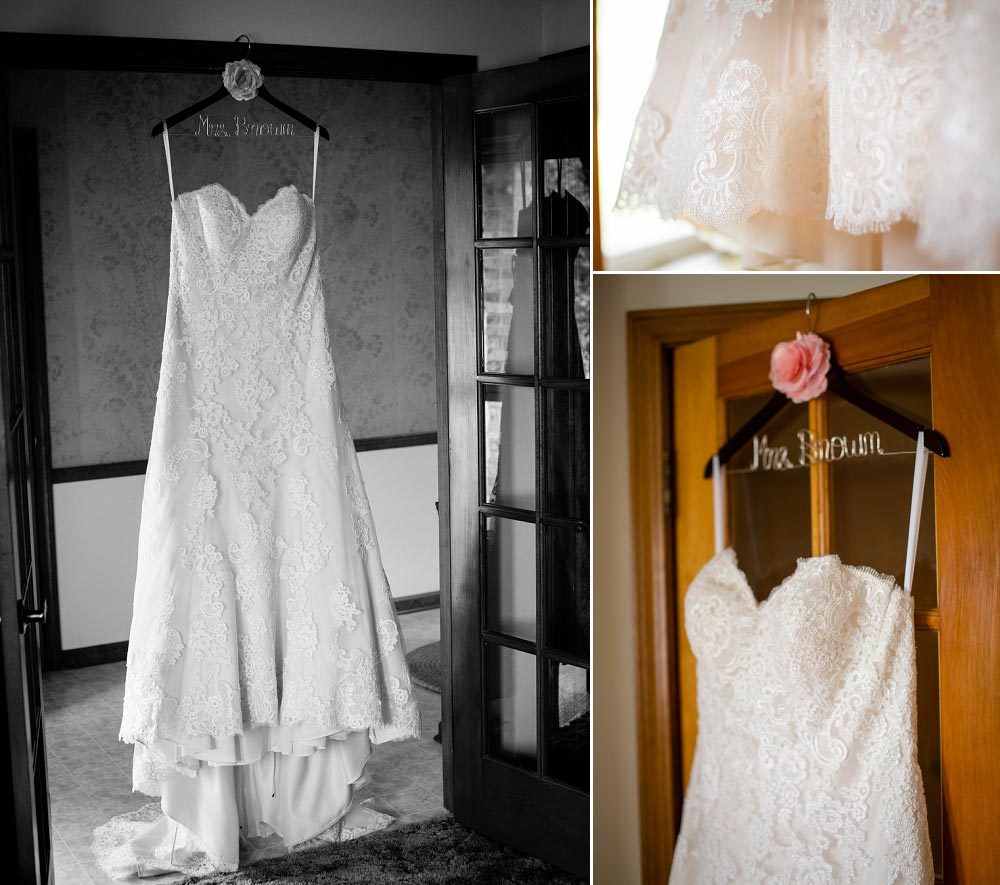 Stephen carried his grandfather's pocket watch.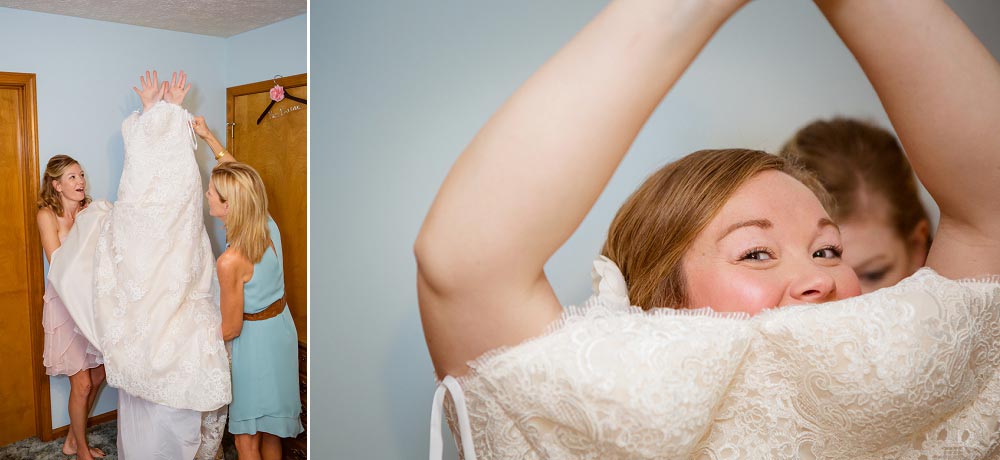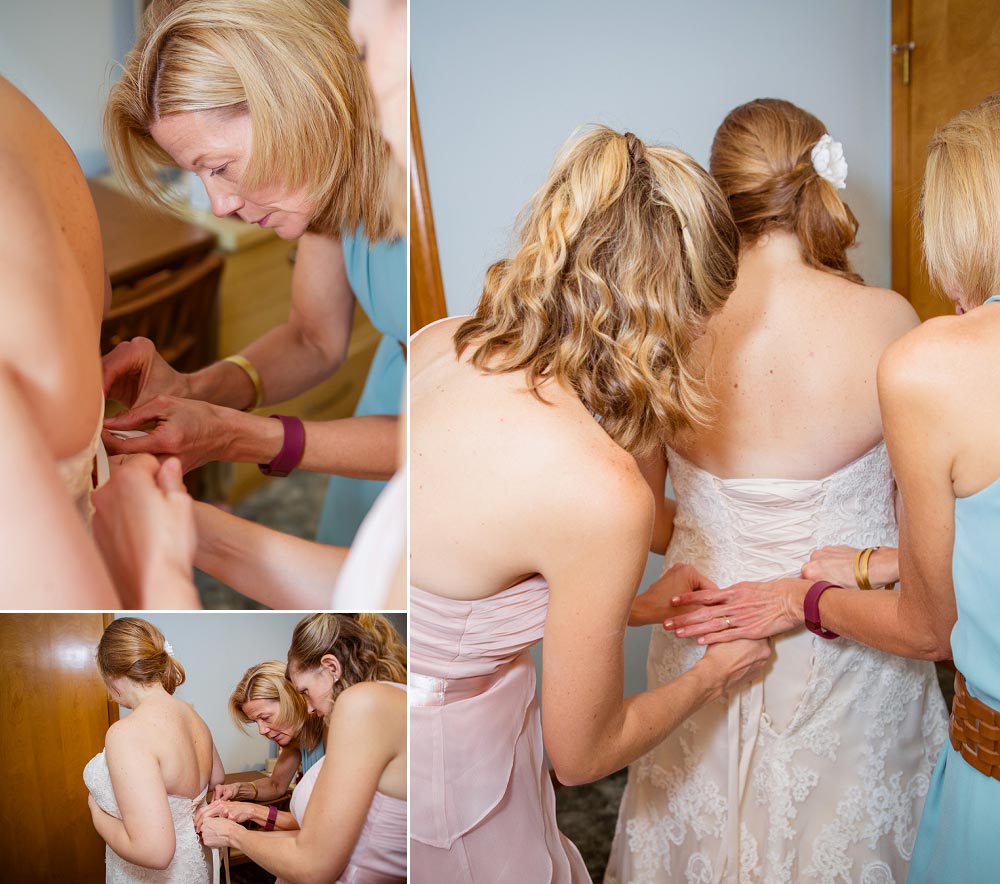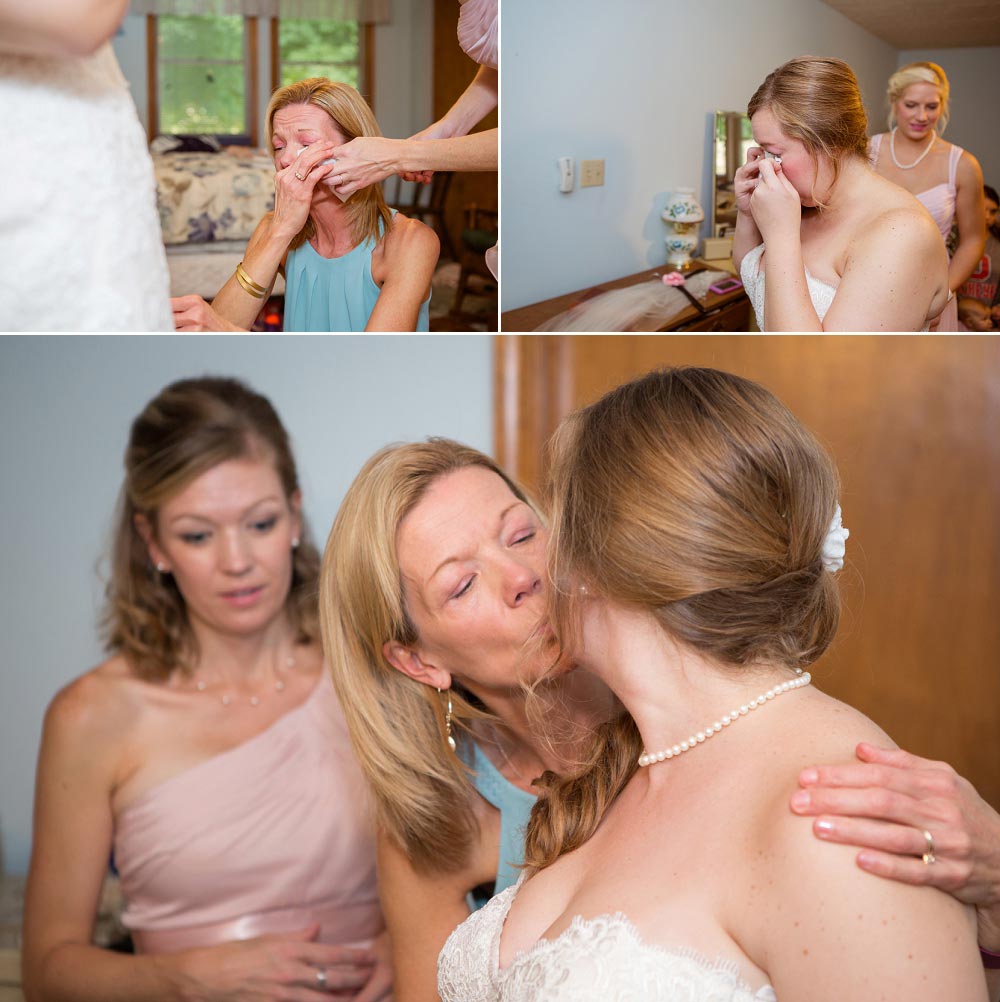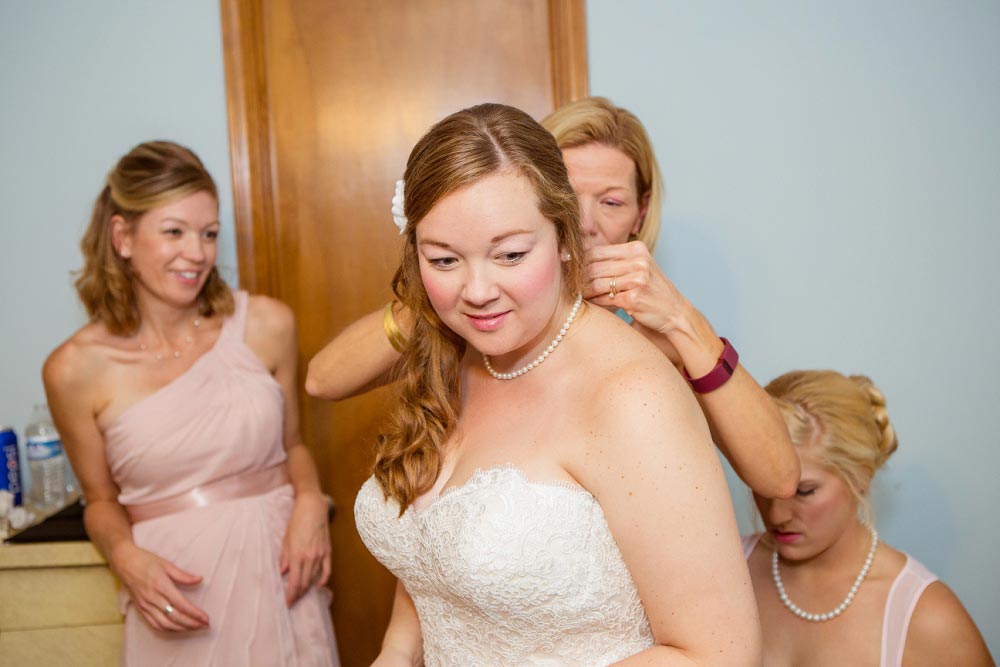 First look…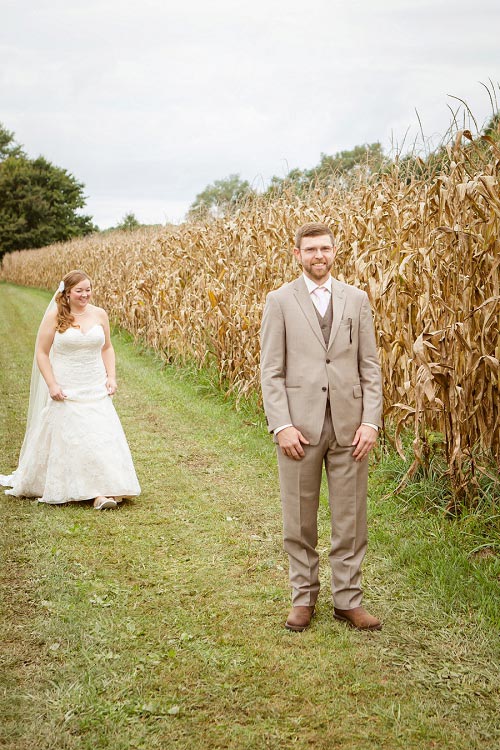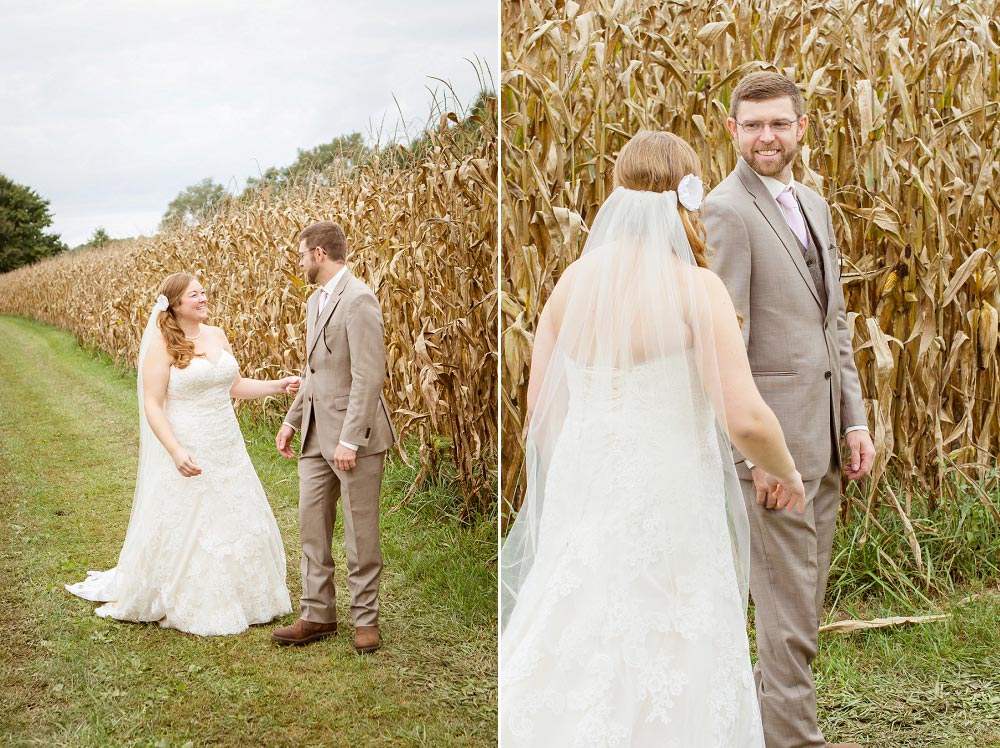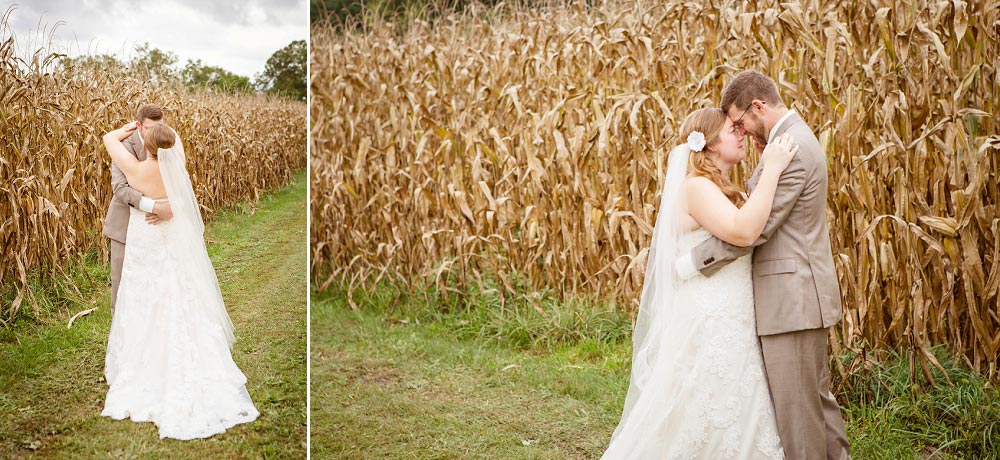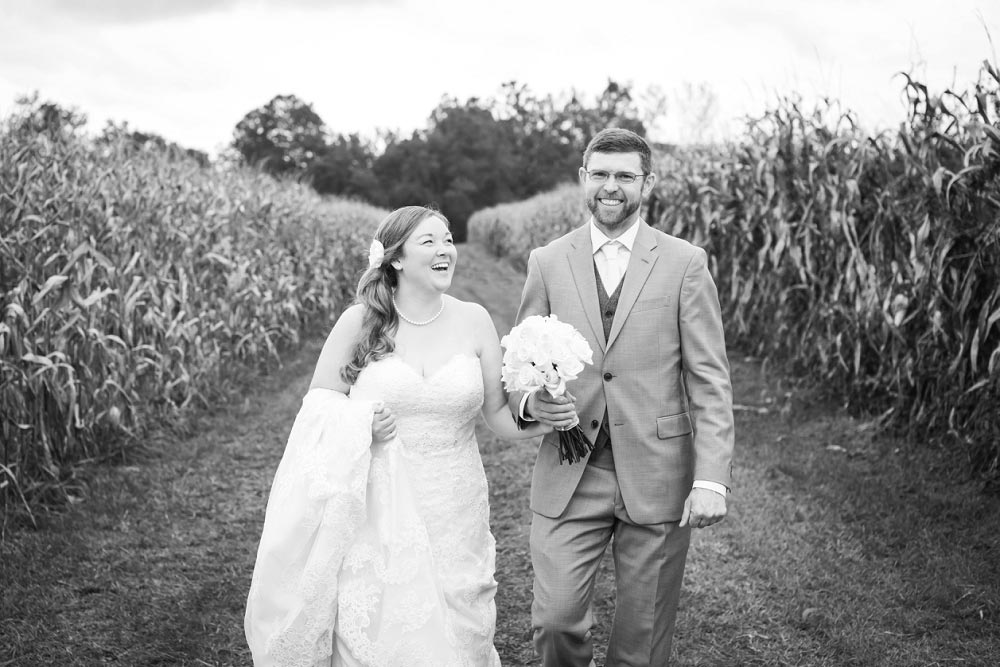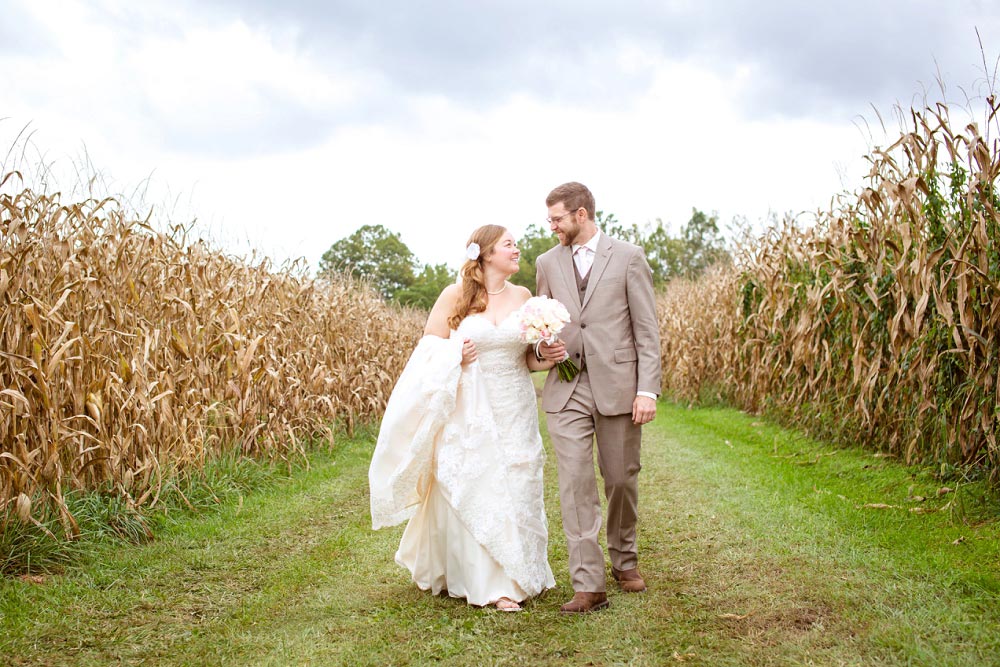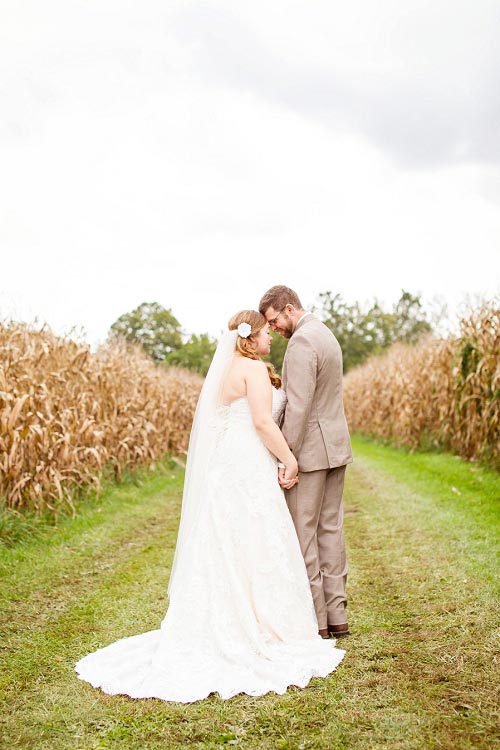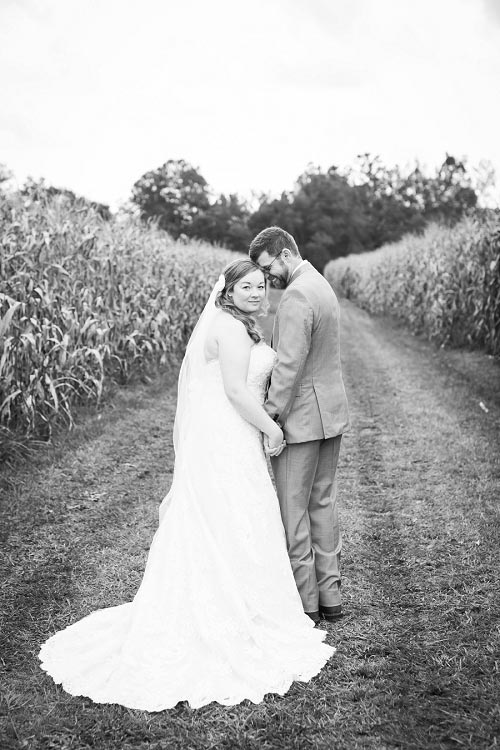 Erin has been wanting a tree swing, so Stephen put his handy skills into action and made one for her!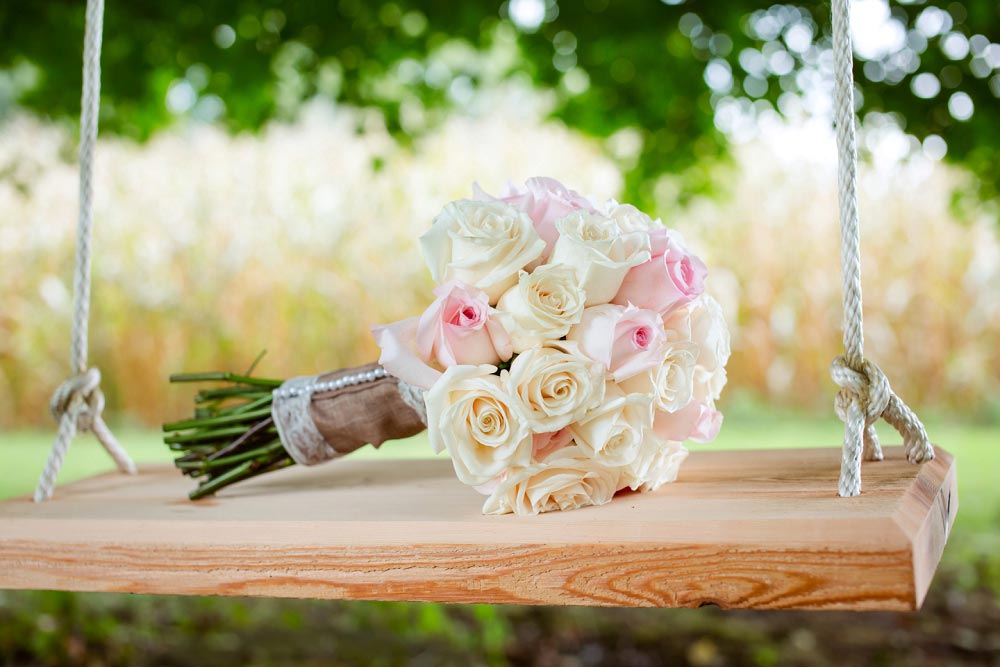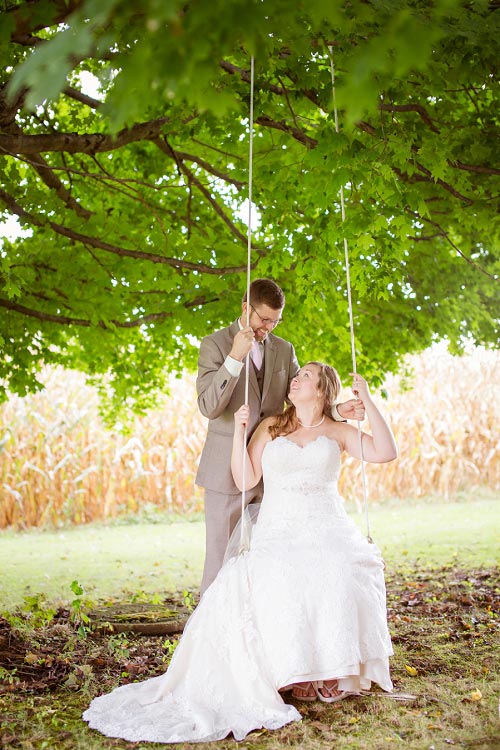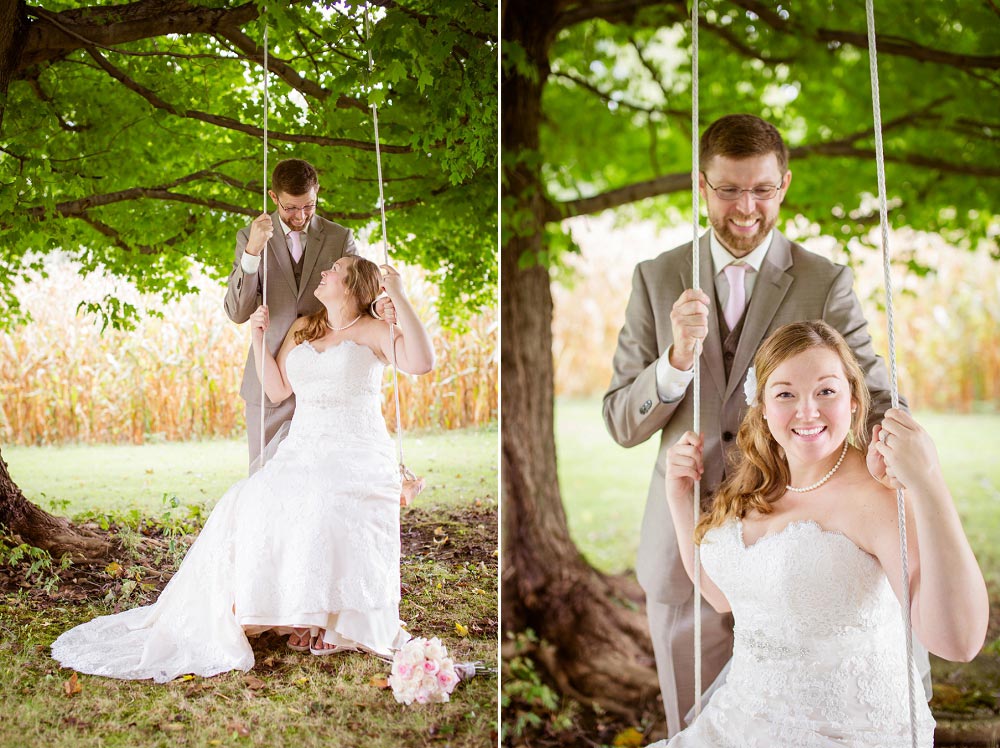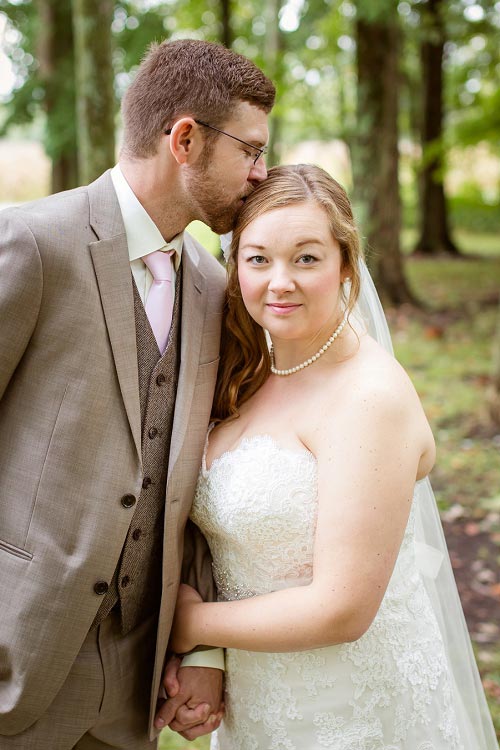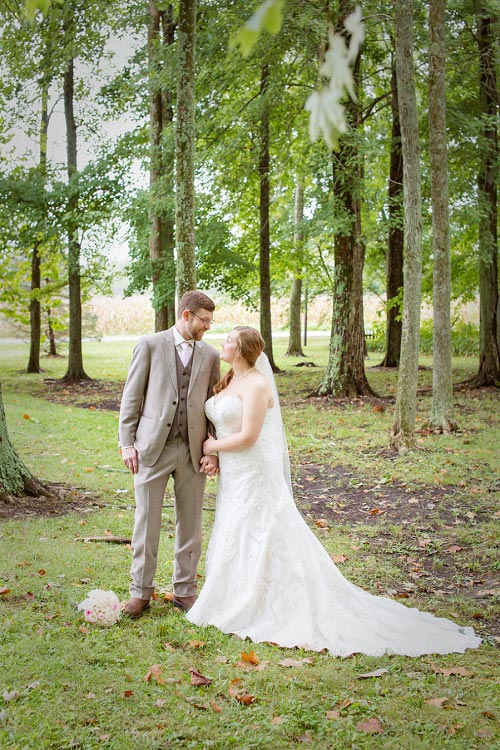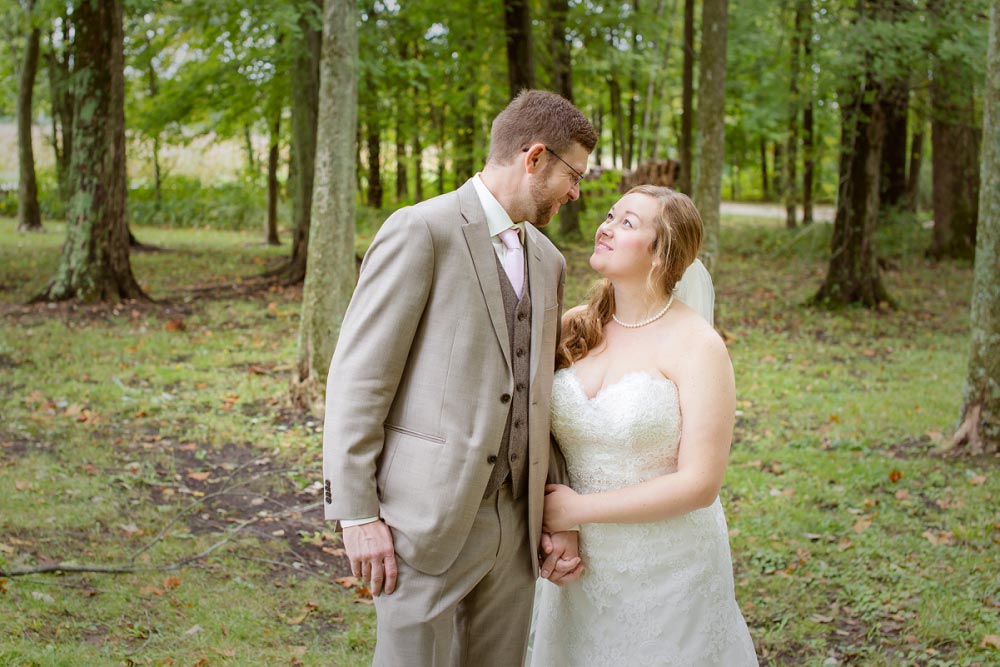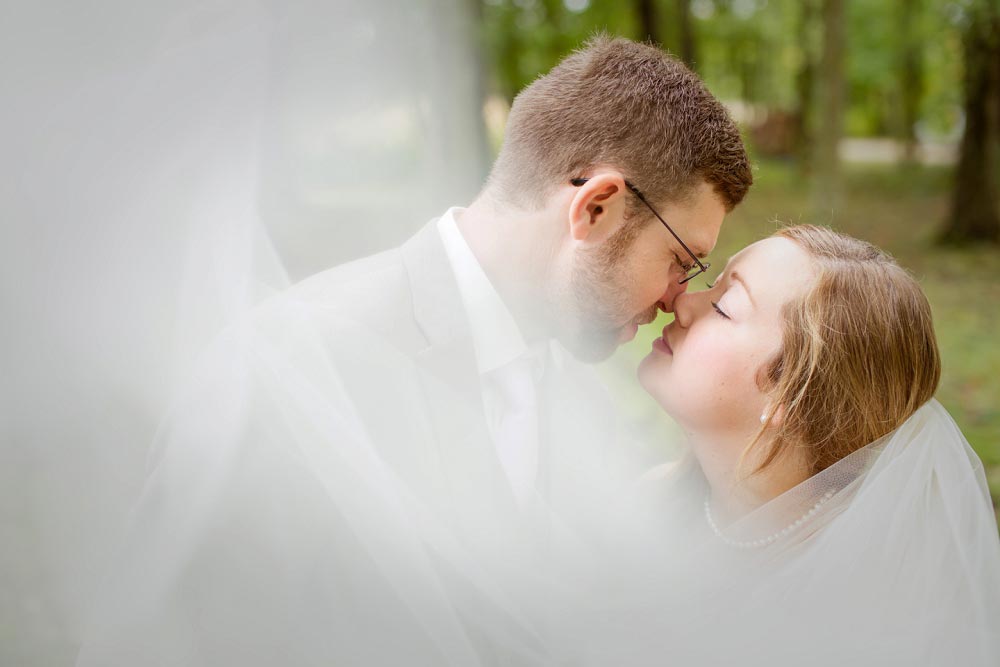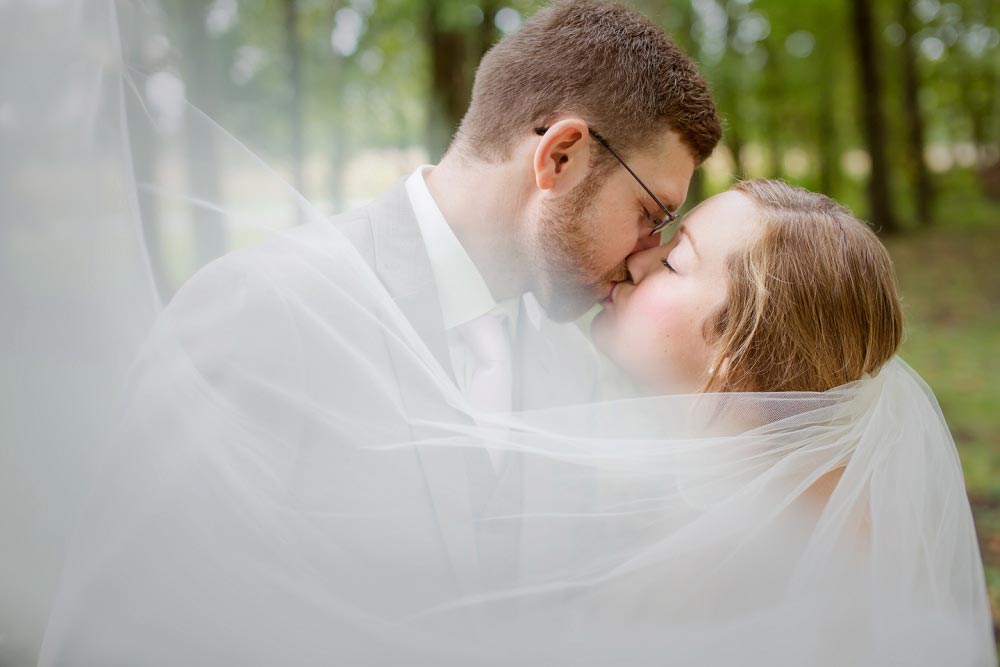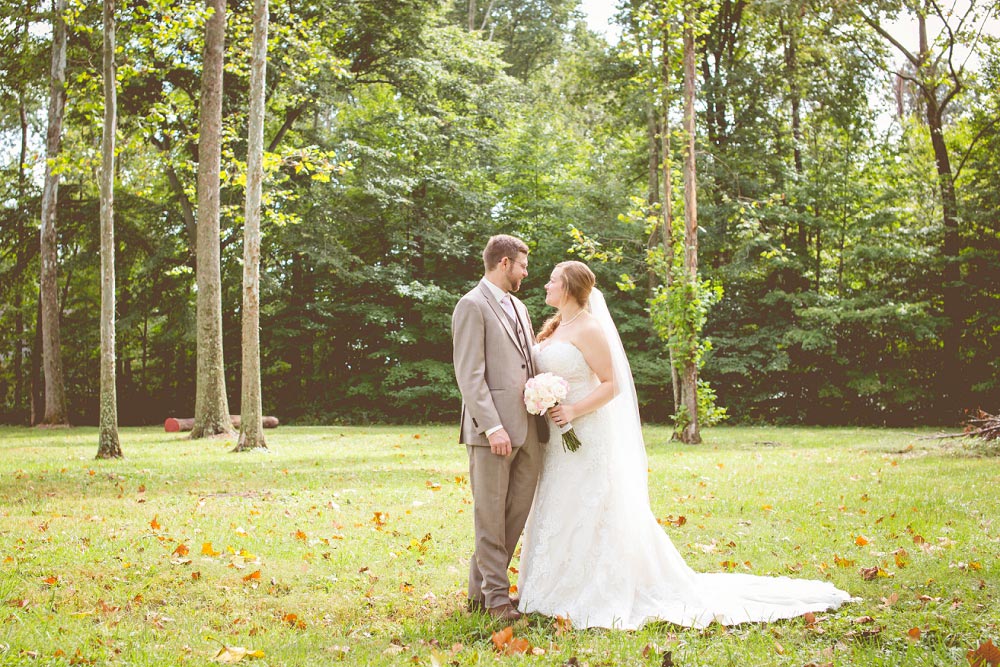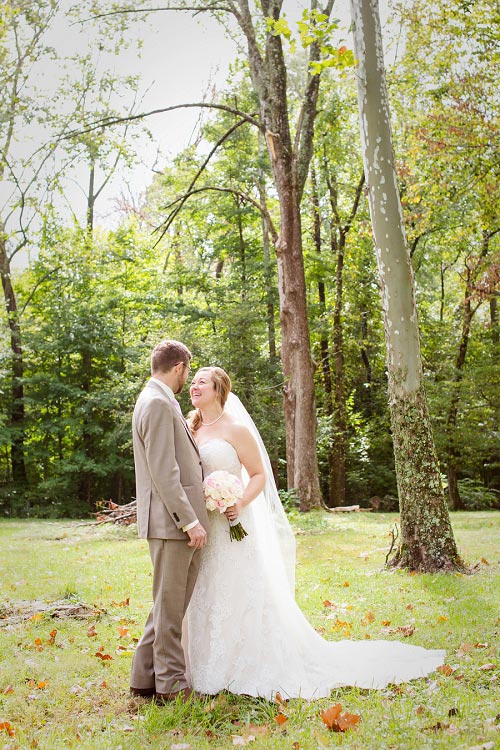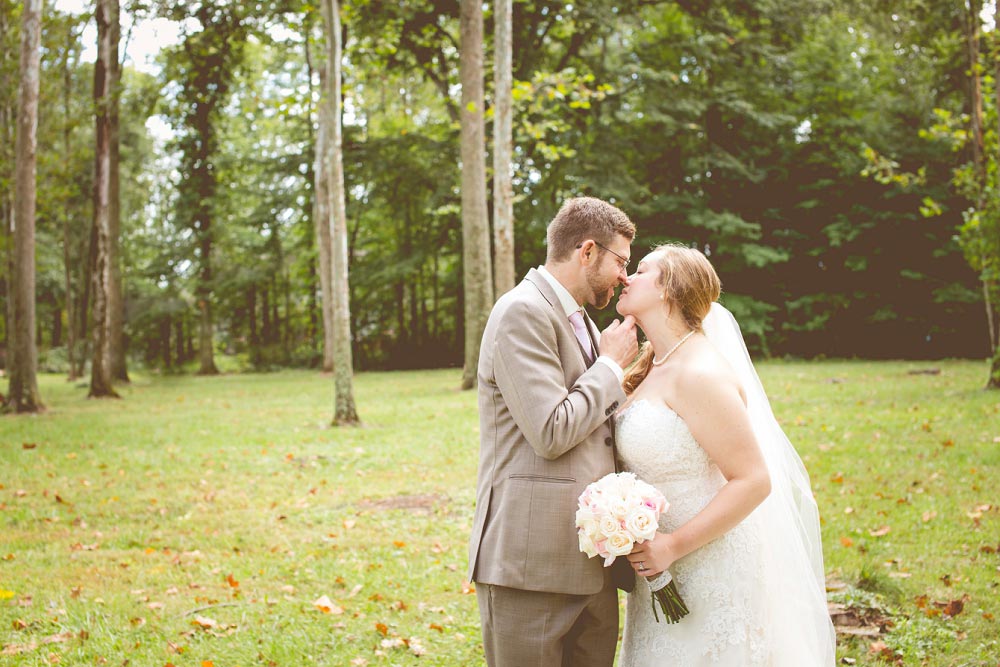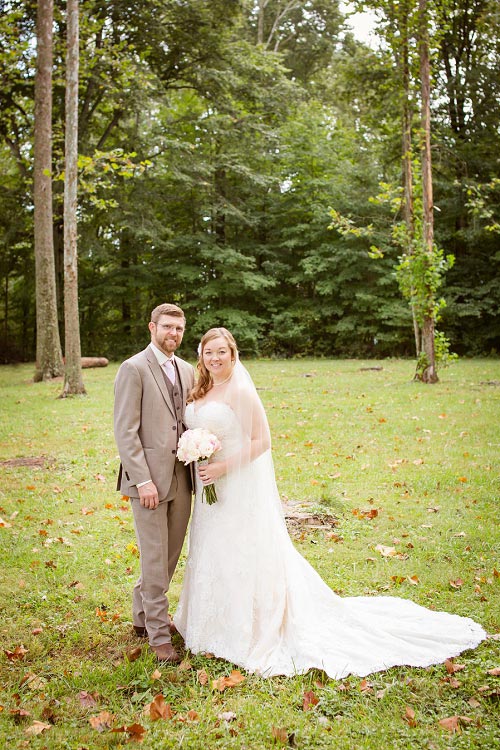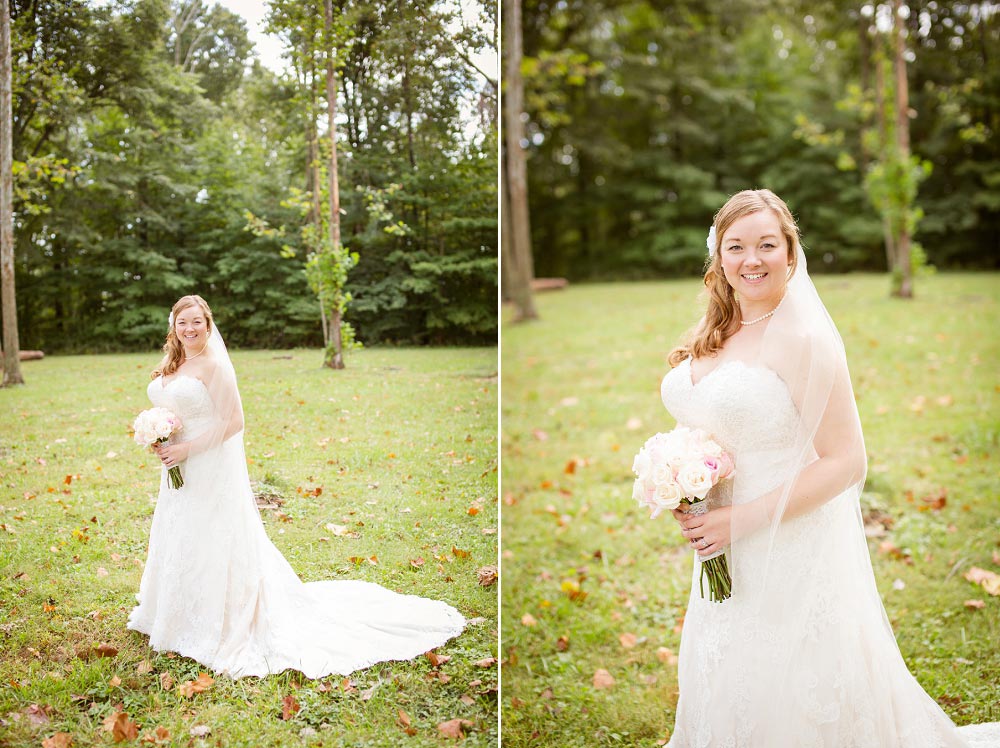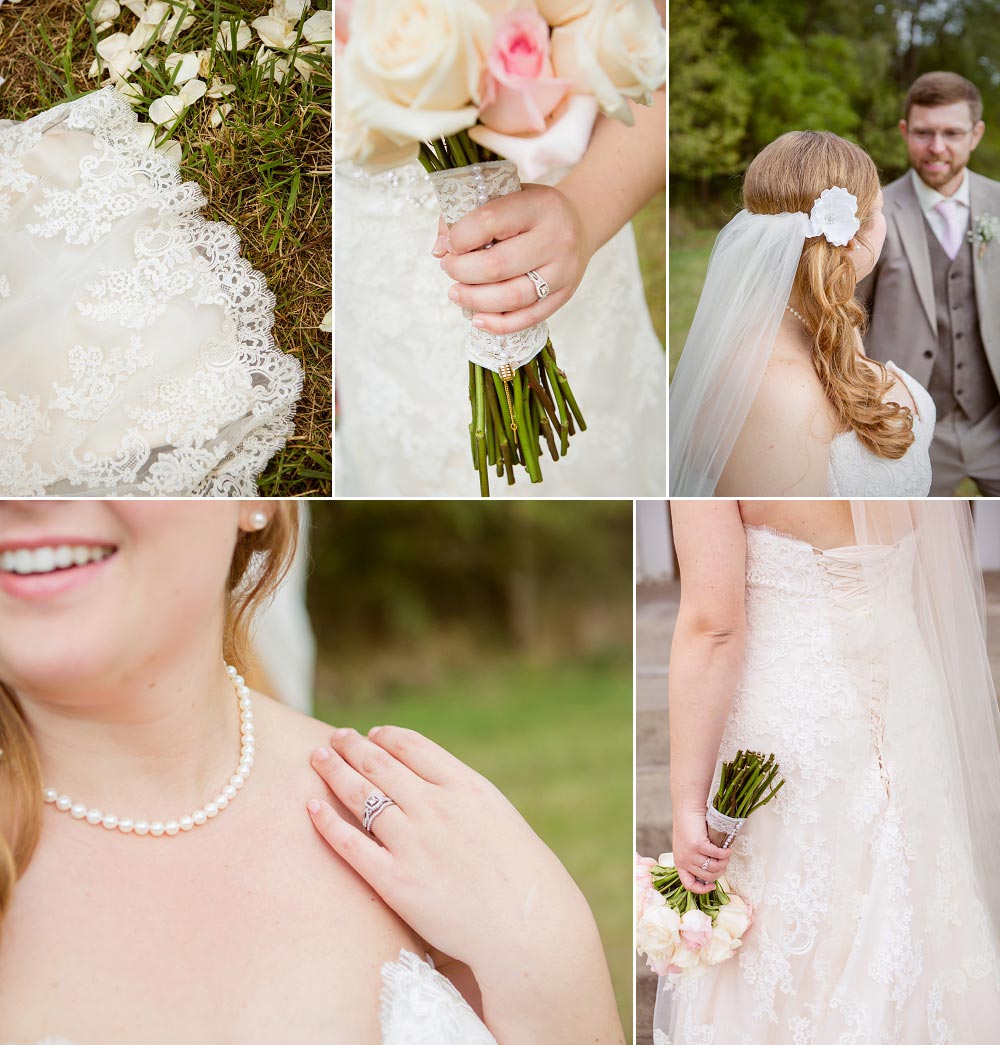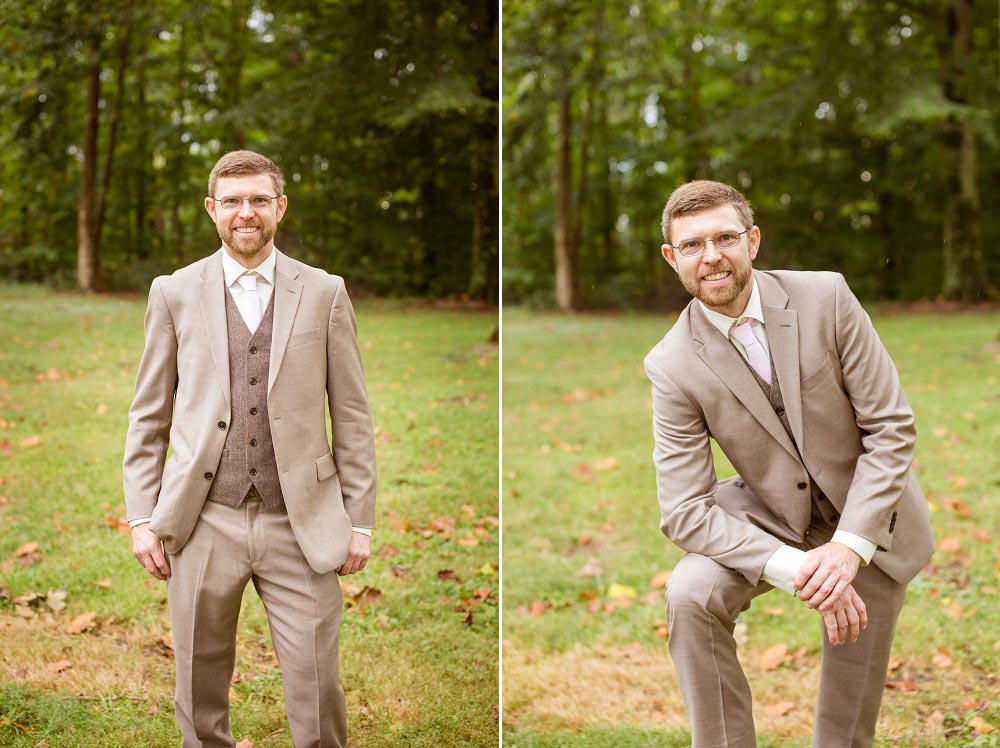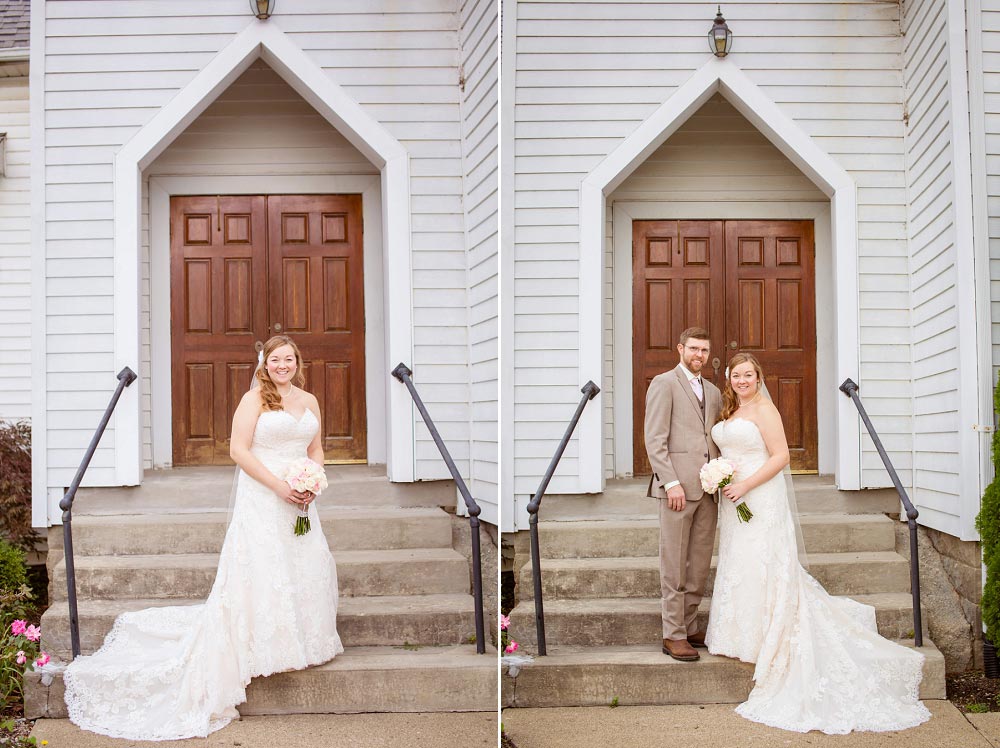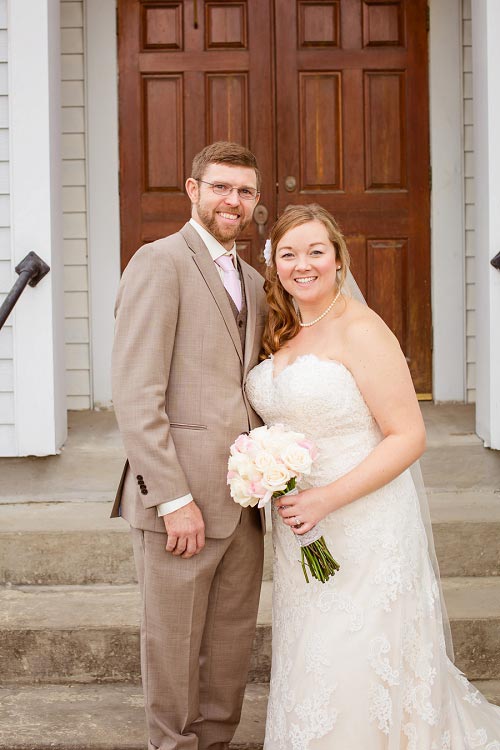 This little country church is just down the road from Erin's grandparent's house.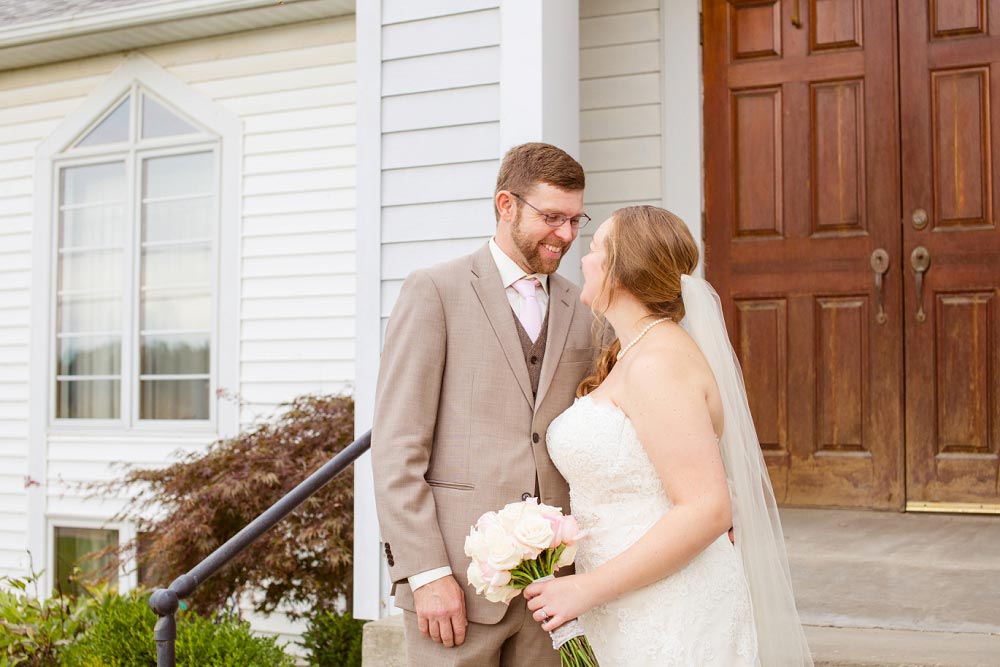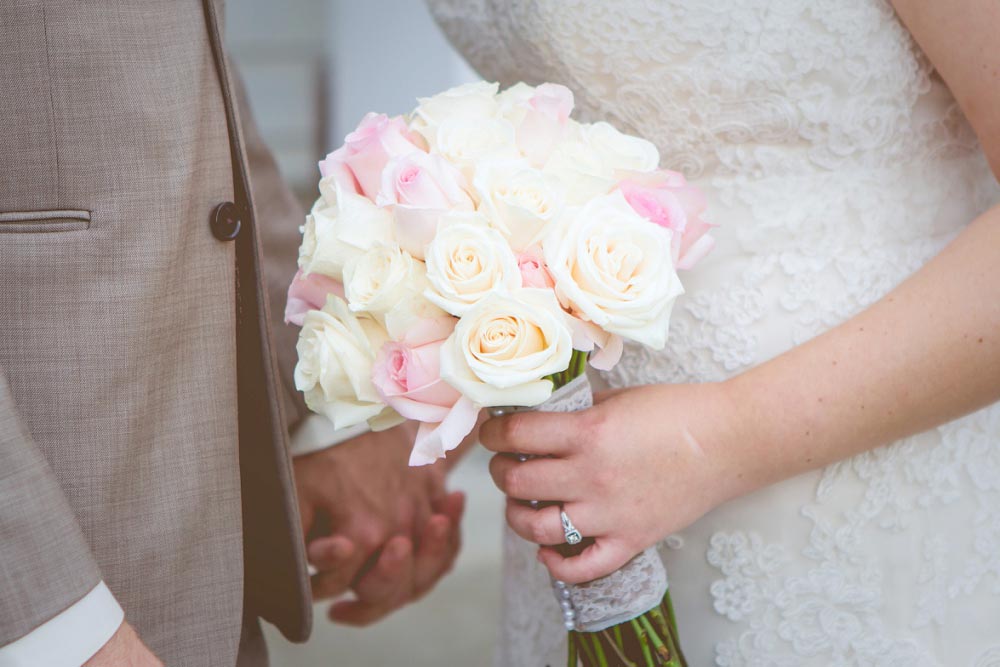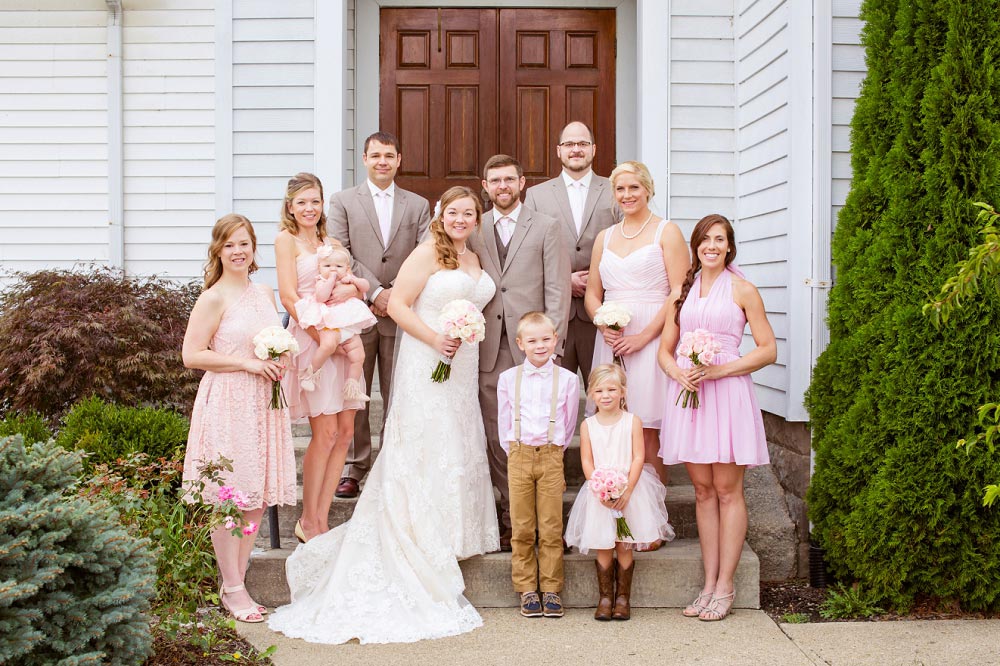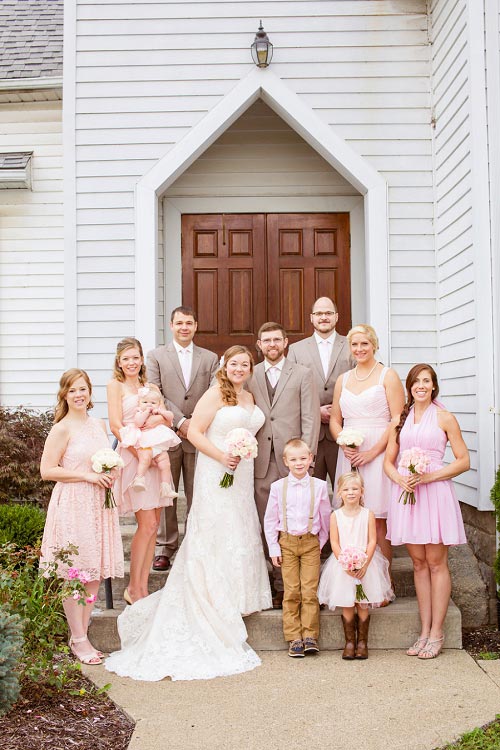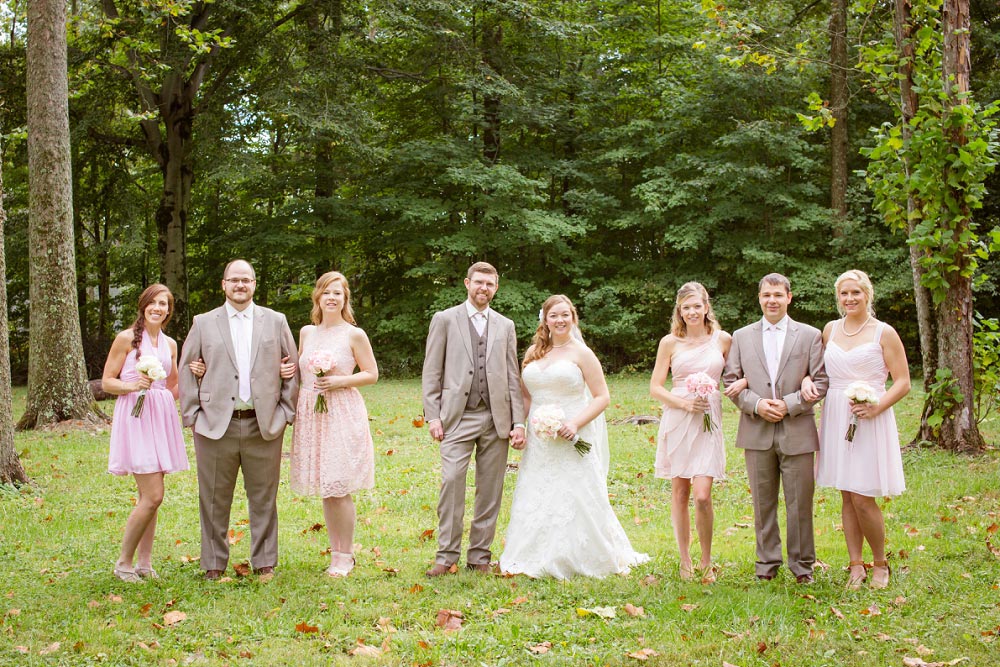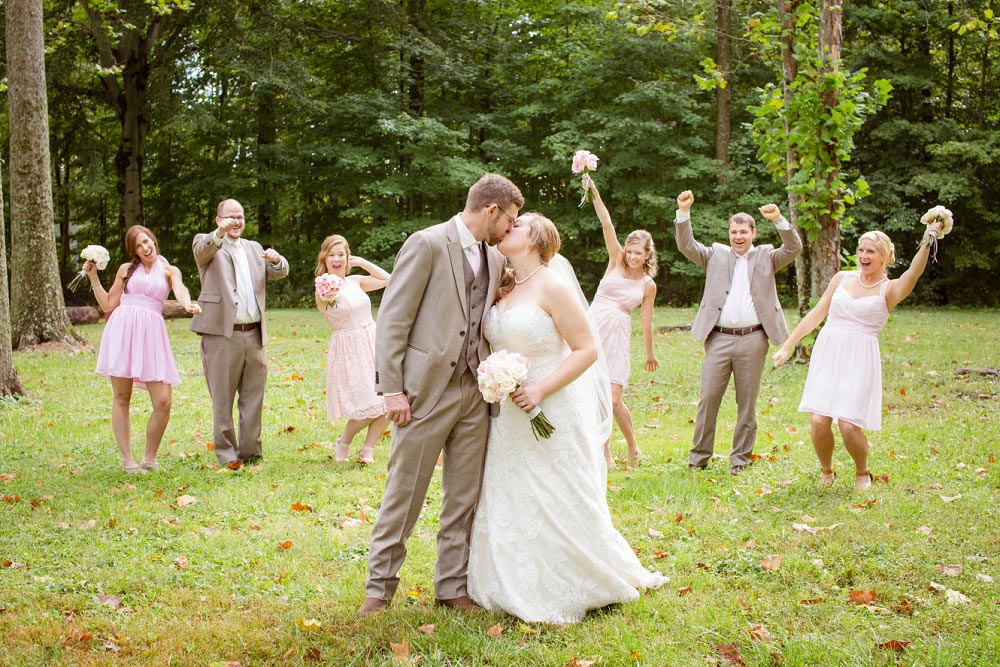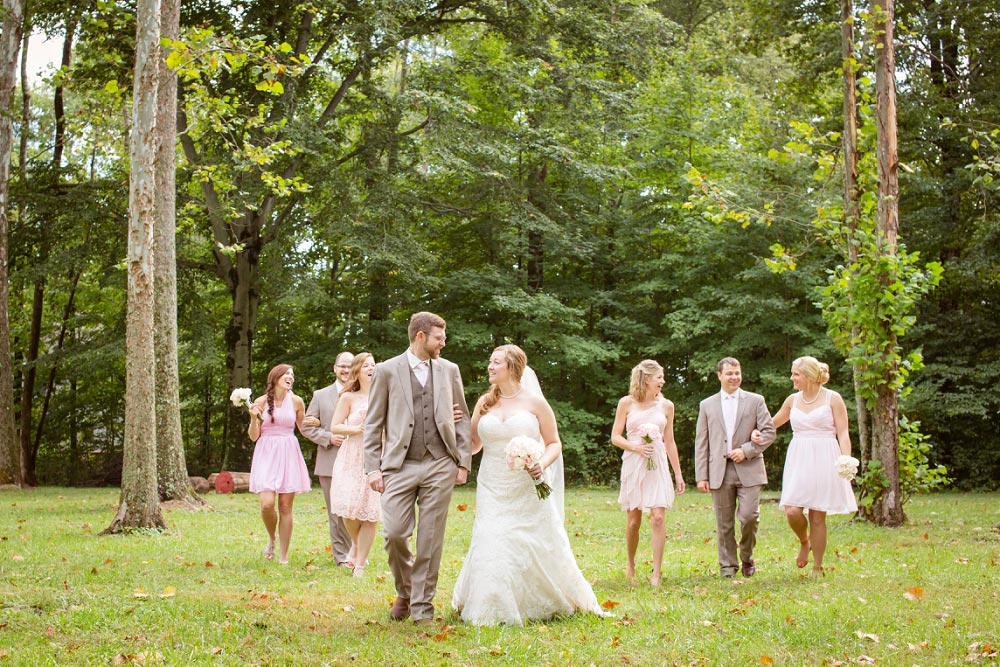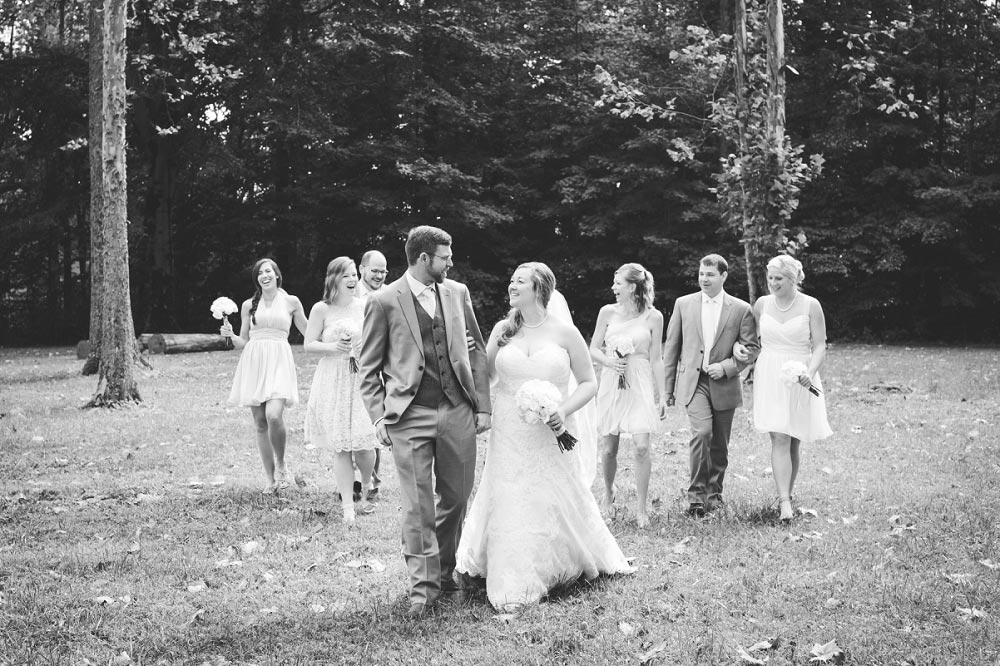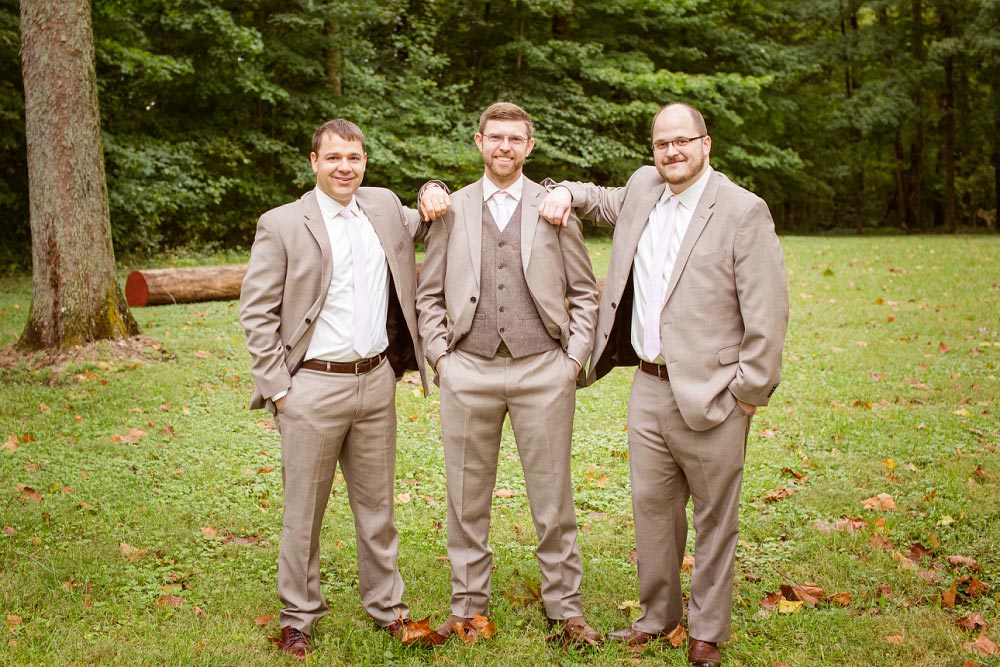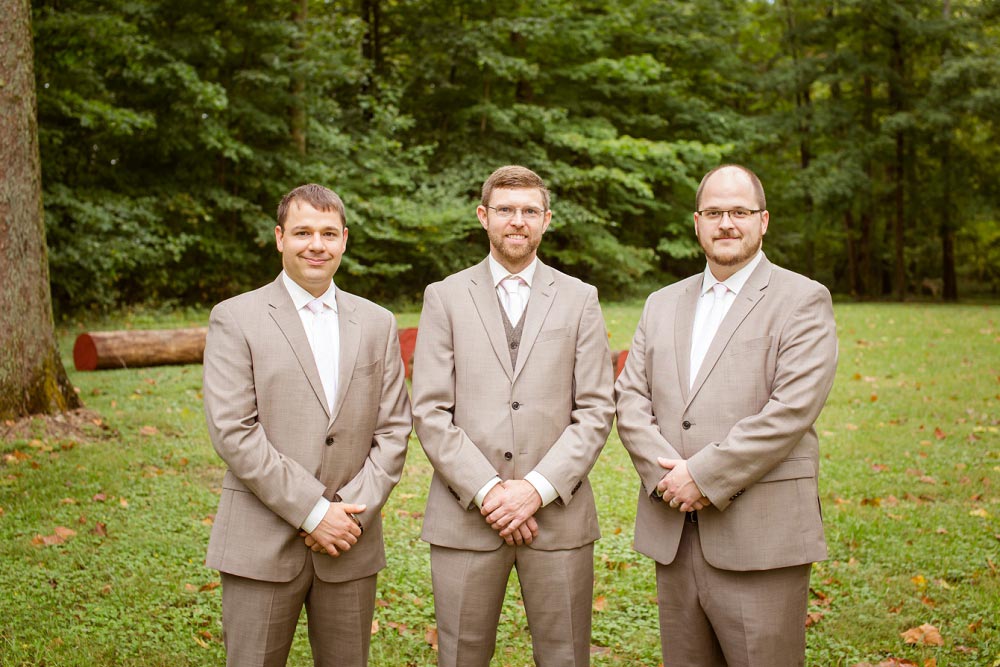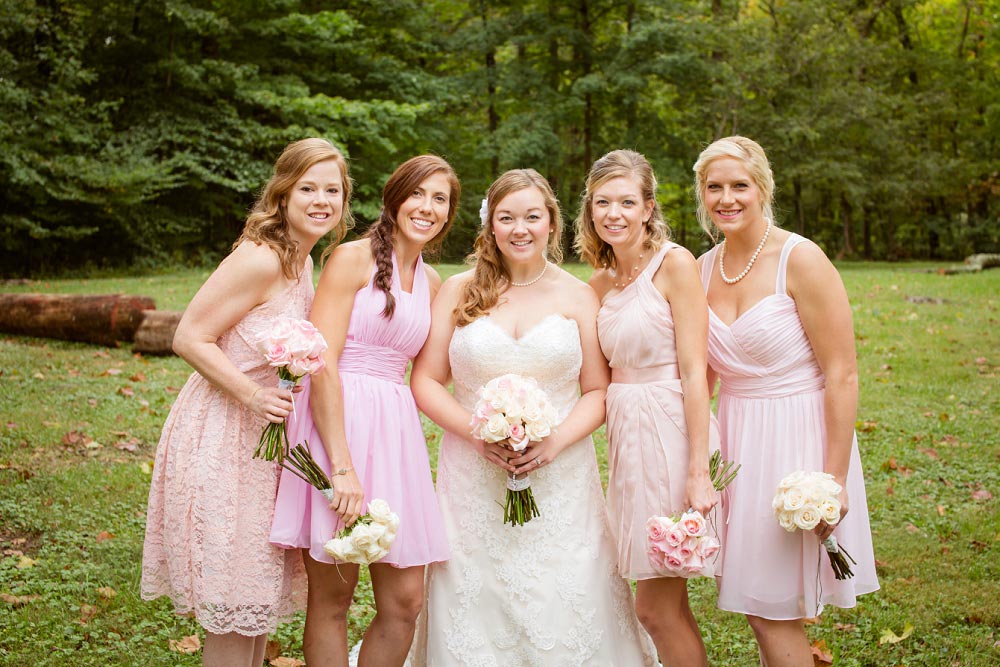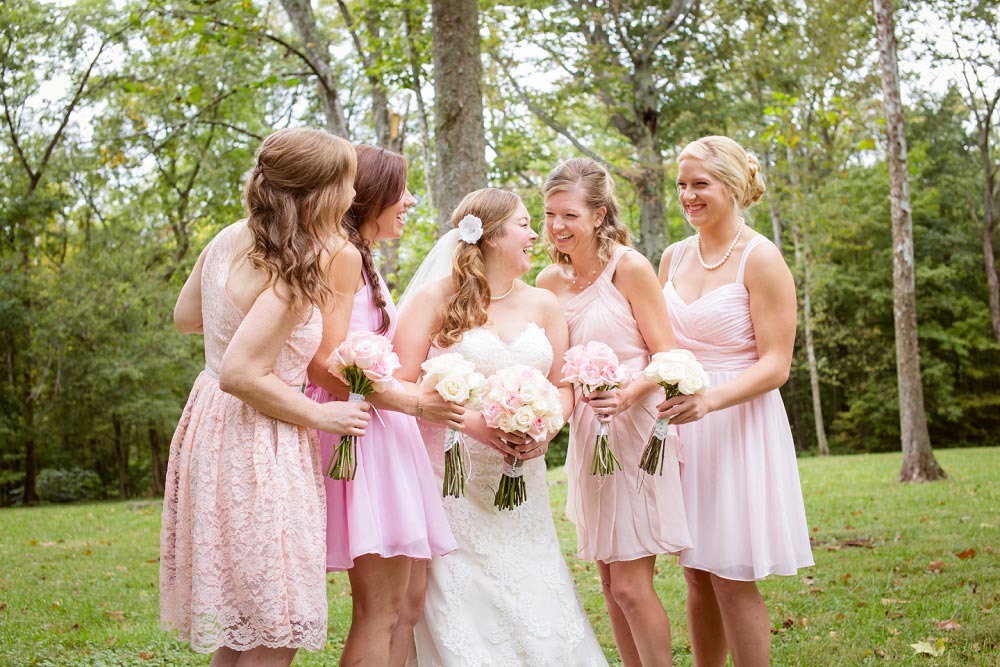 Instead of a unity candle, the guests put spoonfuls of dirt into a box as they arrived, then during the ceremony Stephen and Erin planted Wisteria seeds in the dirt.  They look forward to watching the Wisteria grow to cover the trellis/arch they built for the ceremony!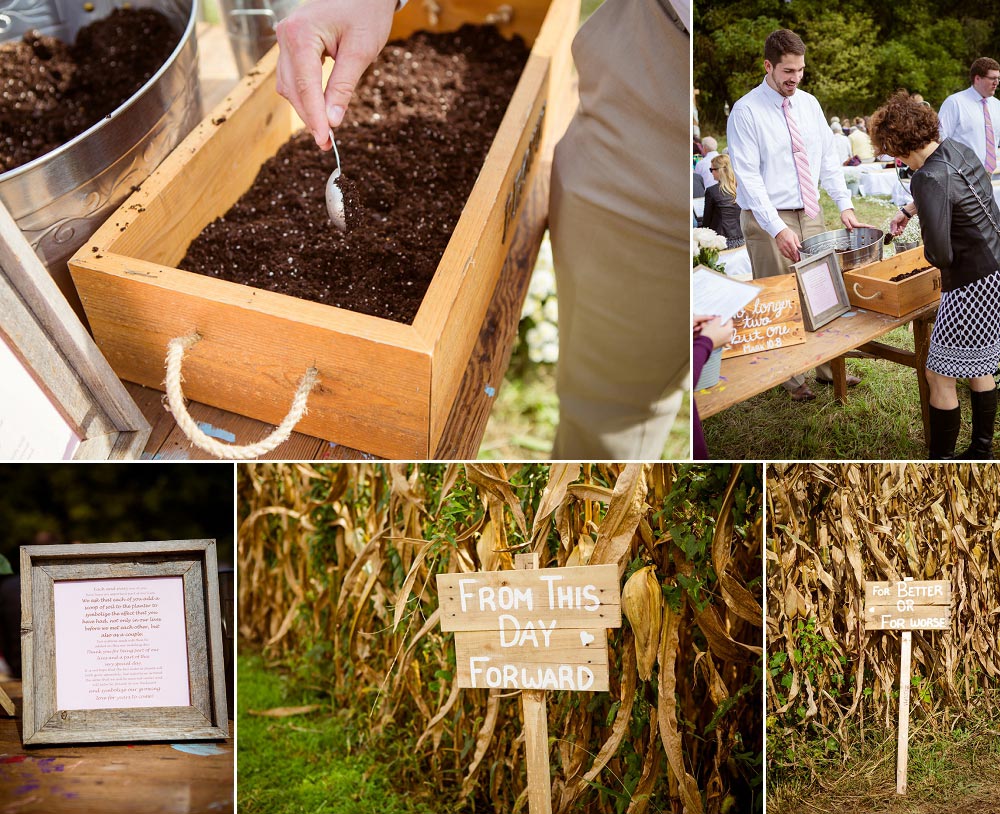 Erin's grandfather drove guests to the ceremony location on a wagon.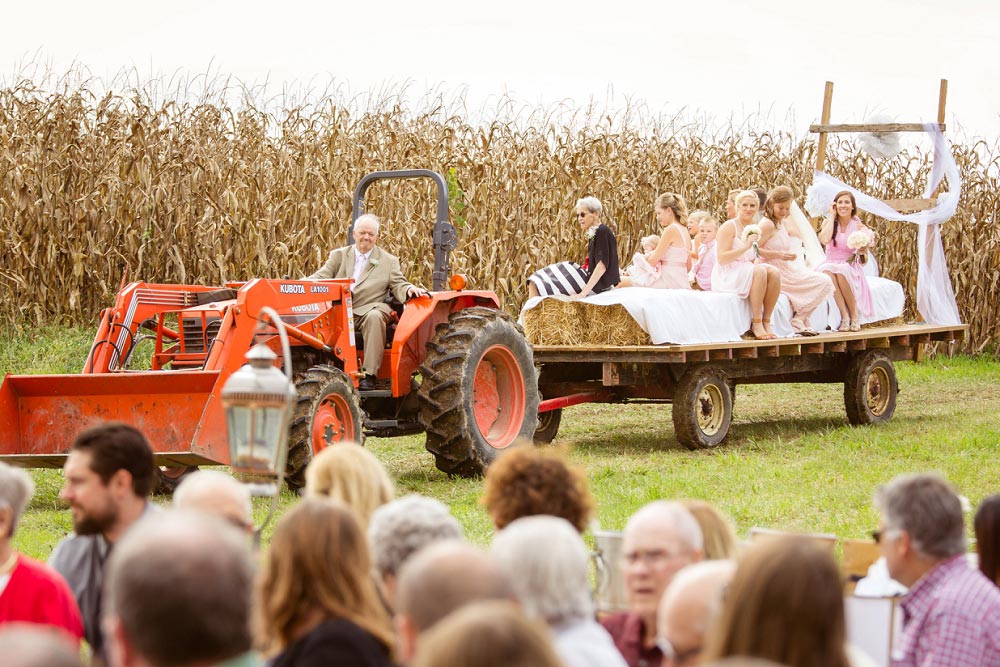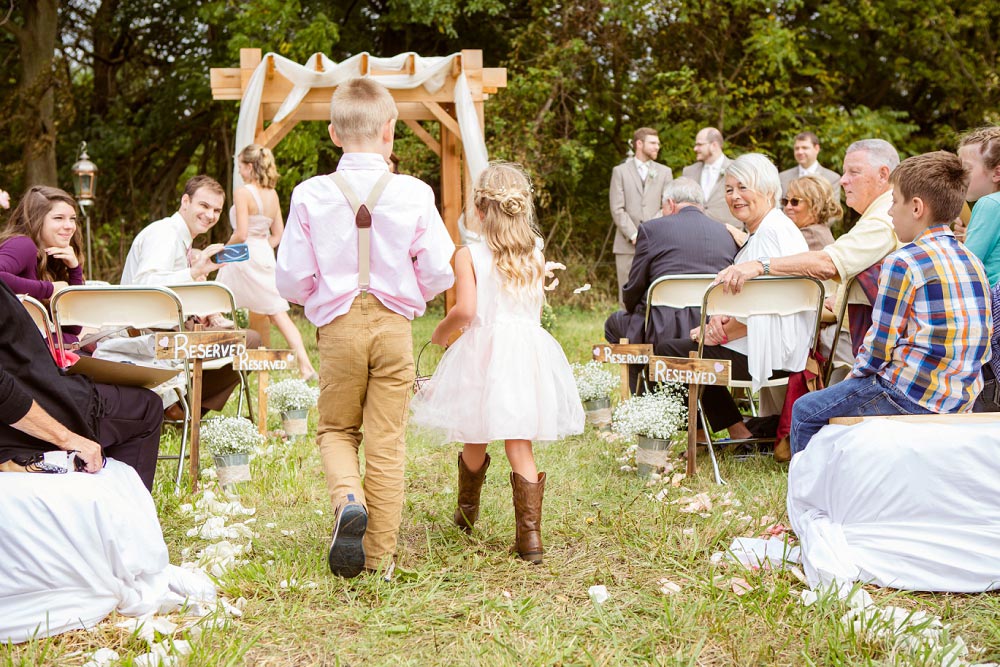 Erin and her father had a touching, tear-filled moment before they walked up the aisle.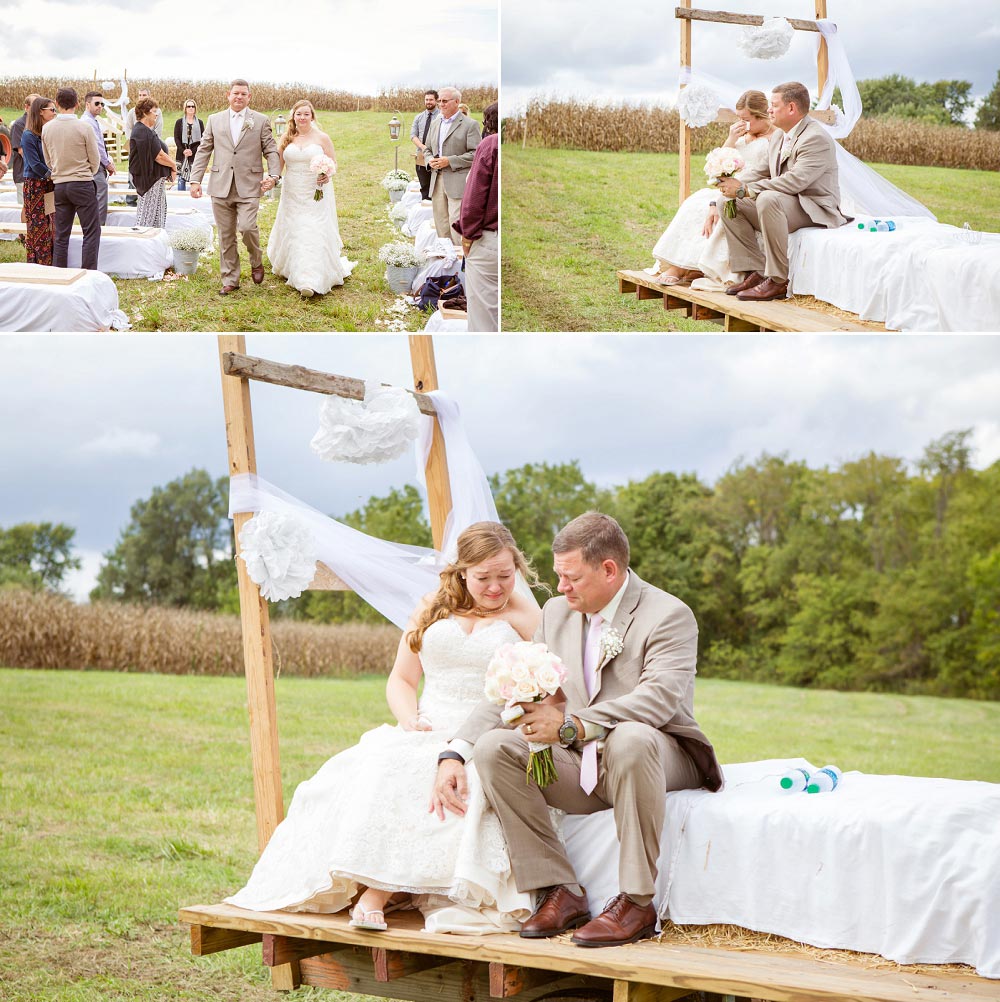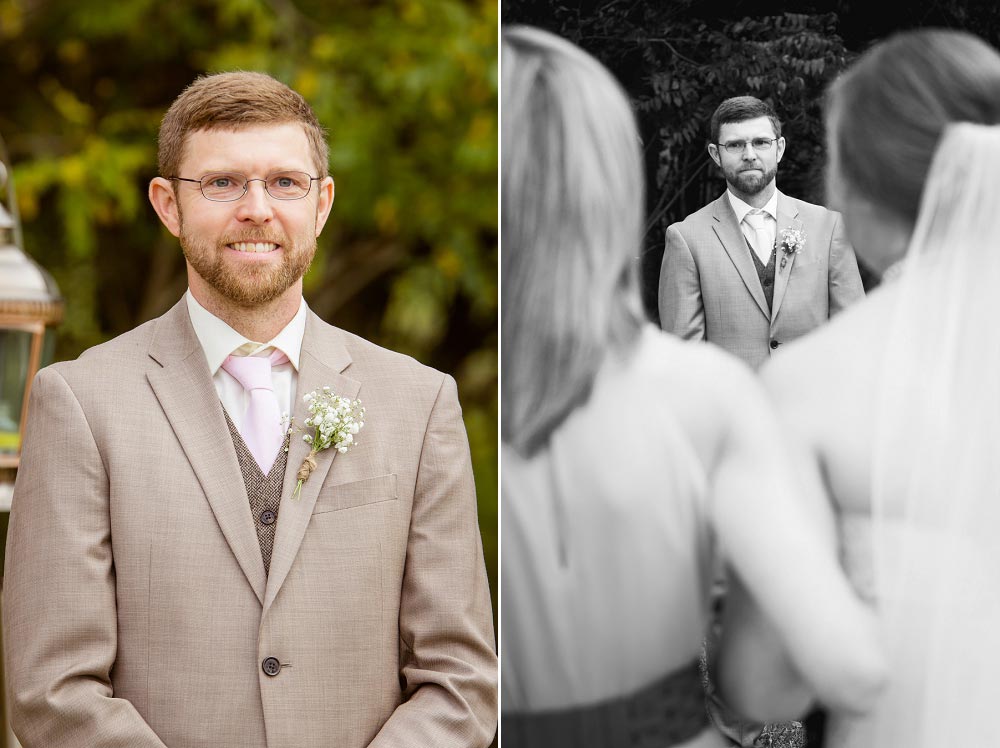 You've heard of a flash mob, right?  Have you ever seen one at a wedding?!  The guest were given prior instructions to join in singing "Going to the Chapel"…what a fun memory for Stephen and Erin!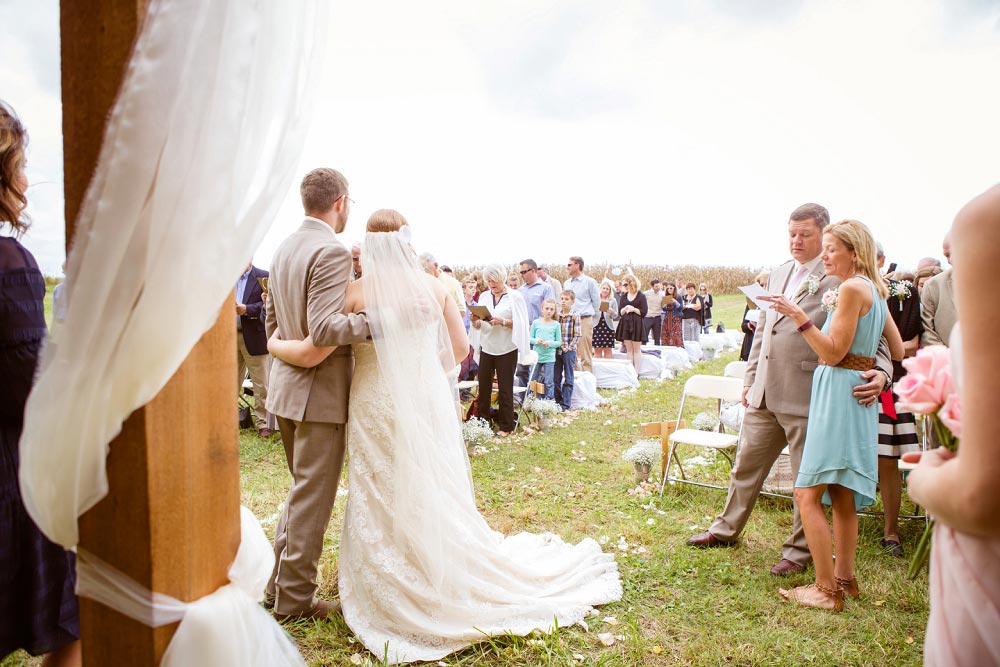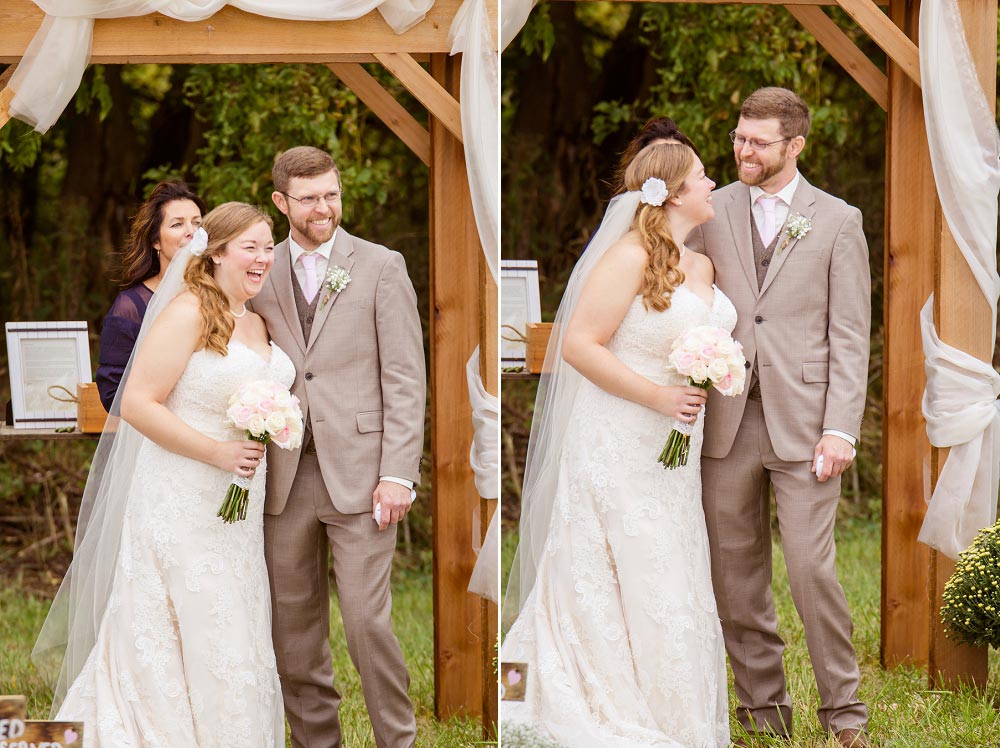 Stephen sweetly wiped the tears from Erin's eyes throughout the ceremony.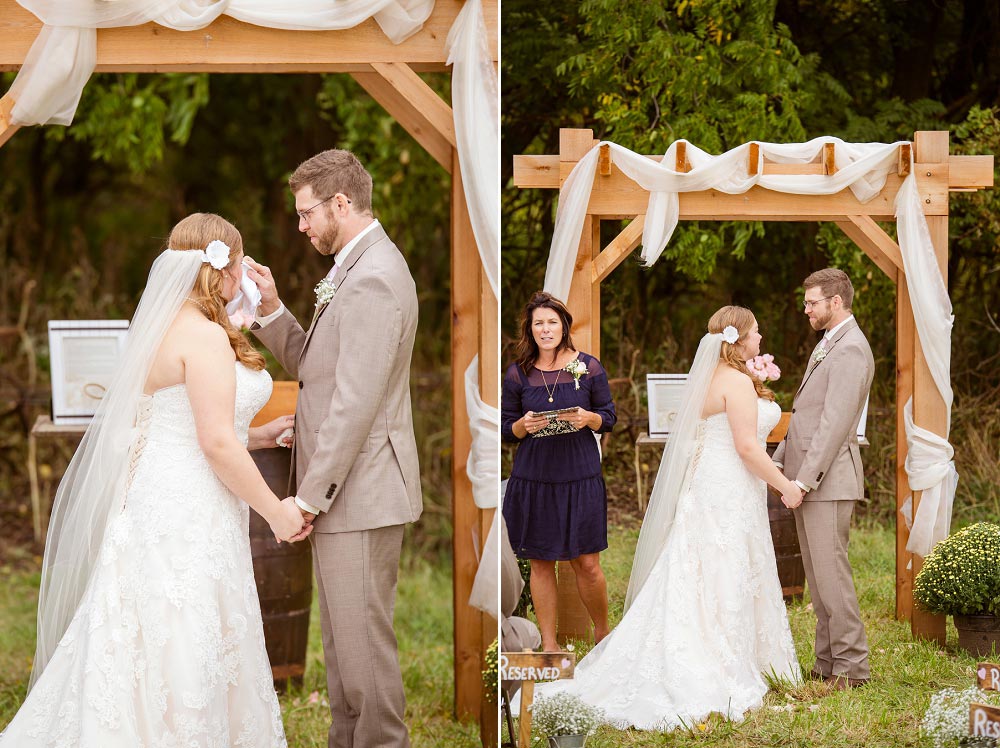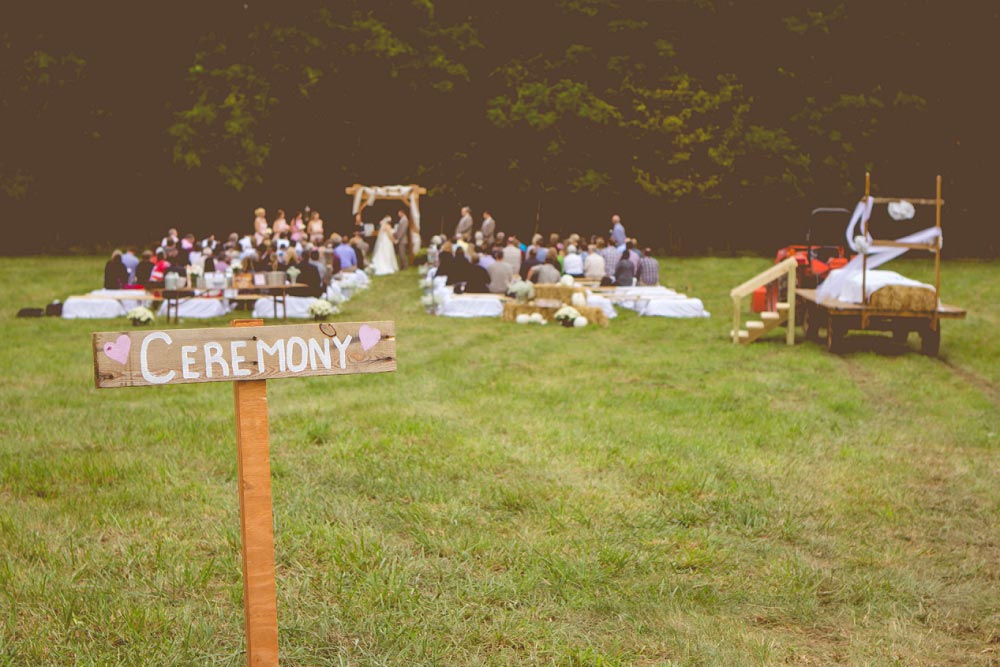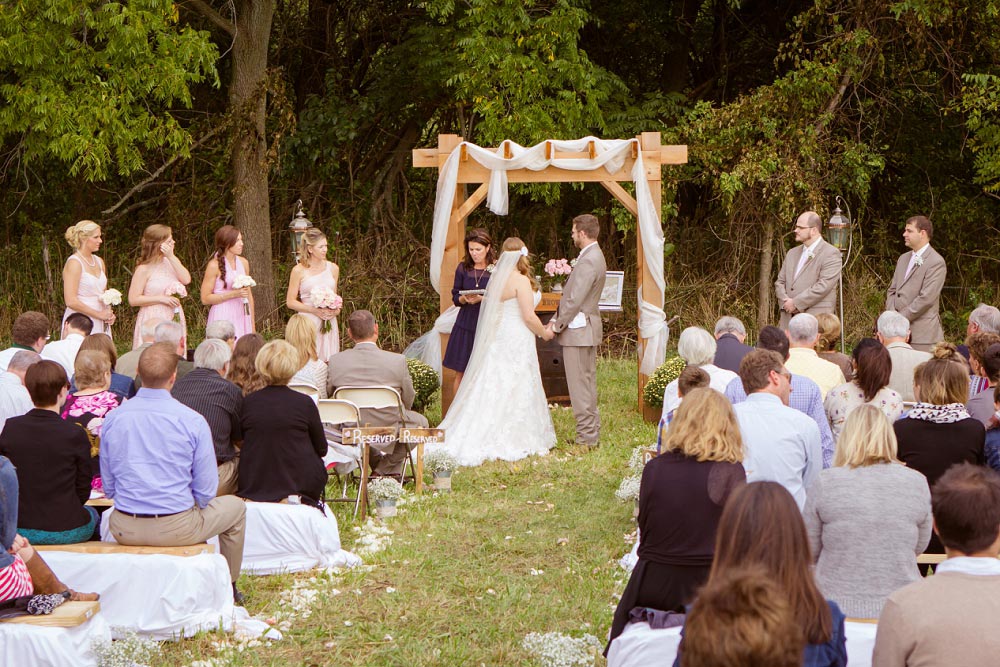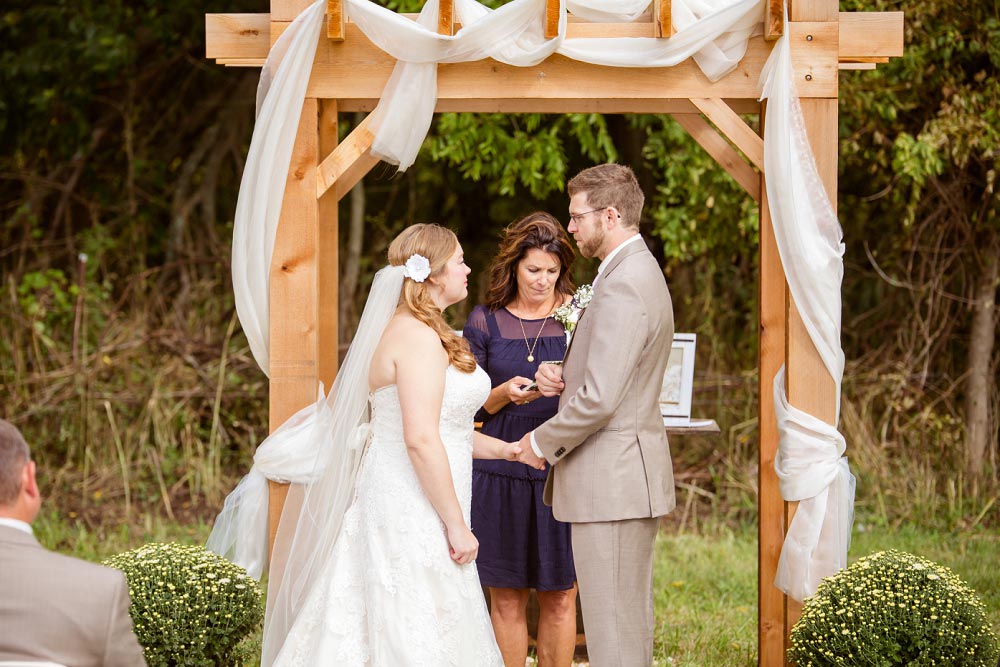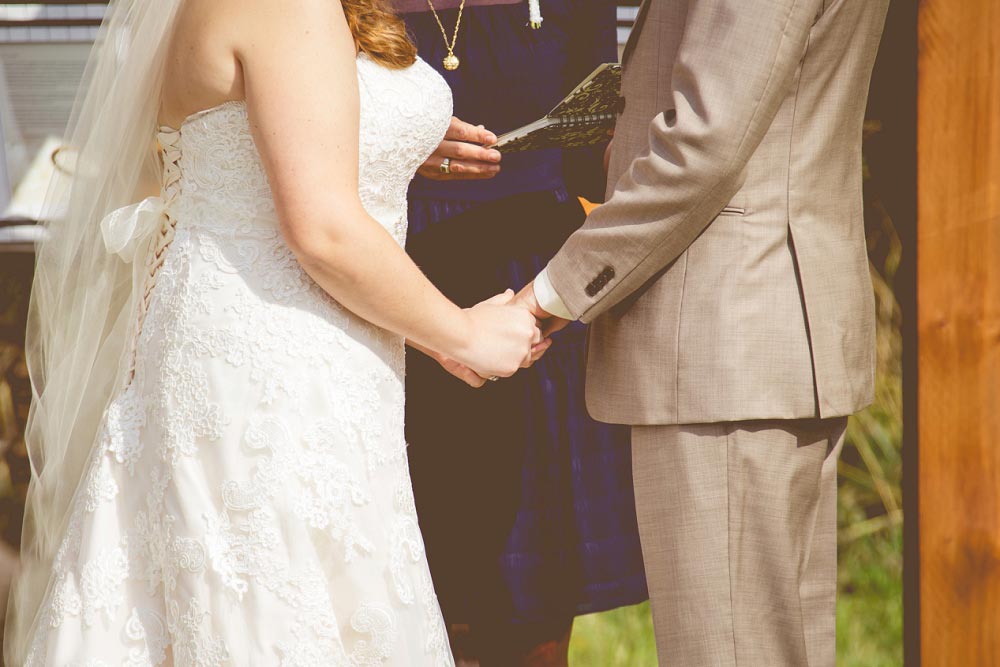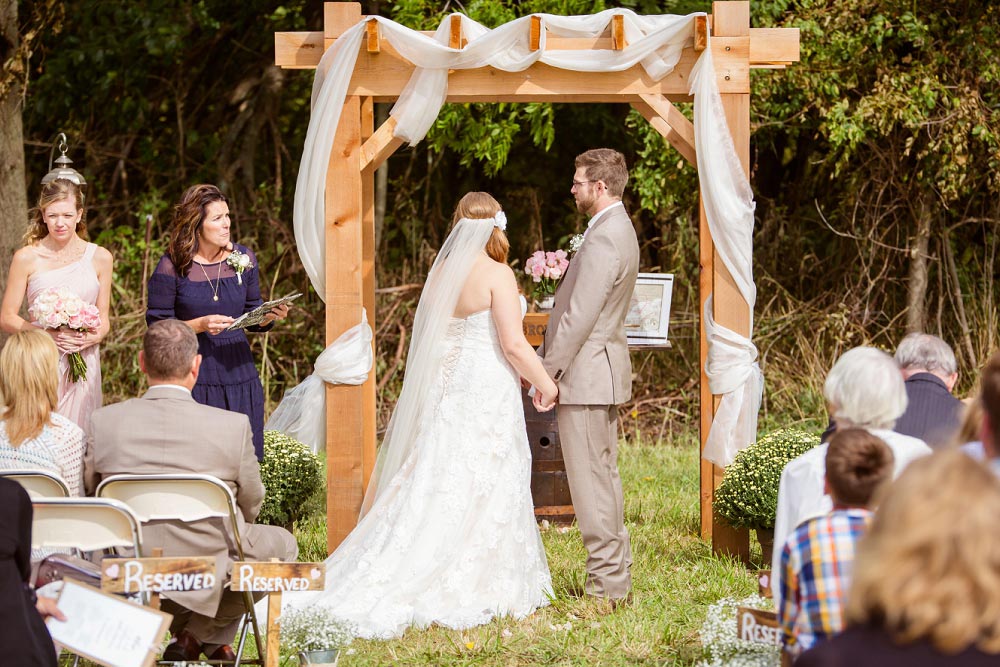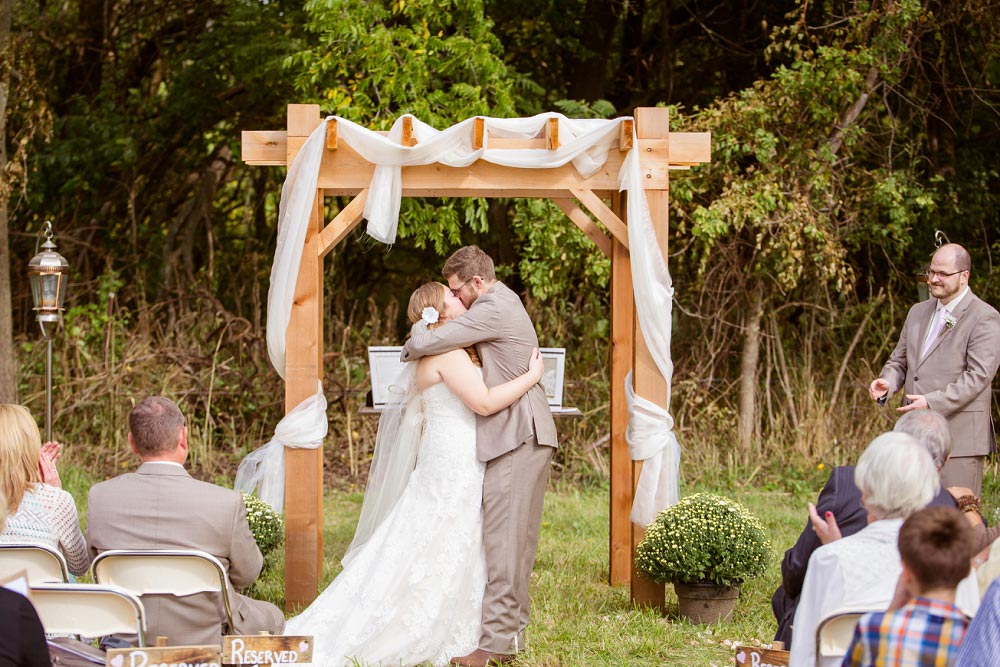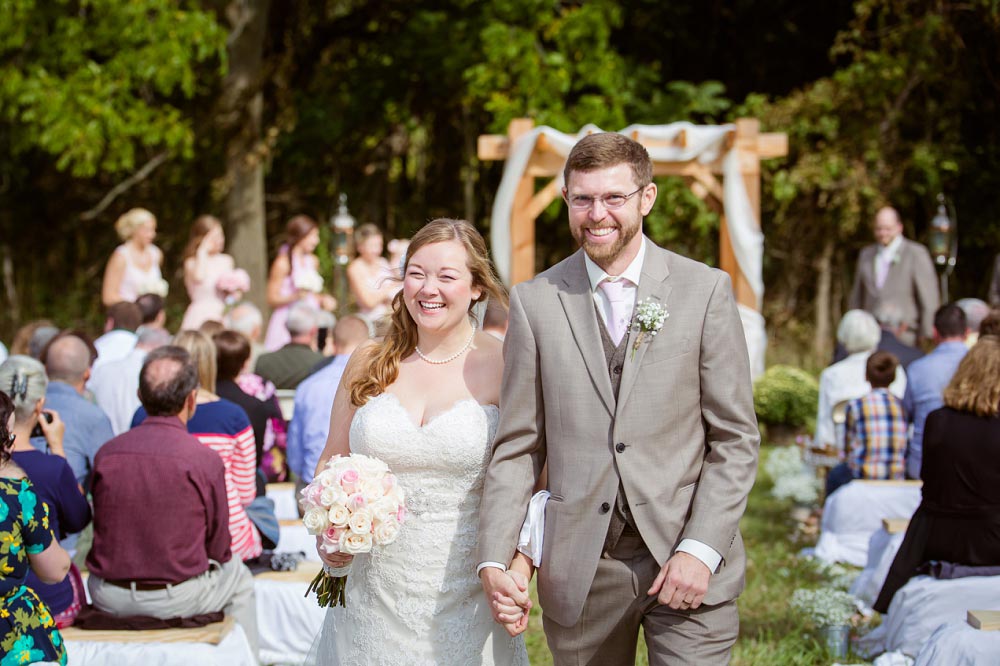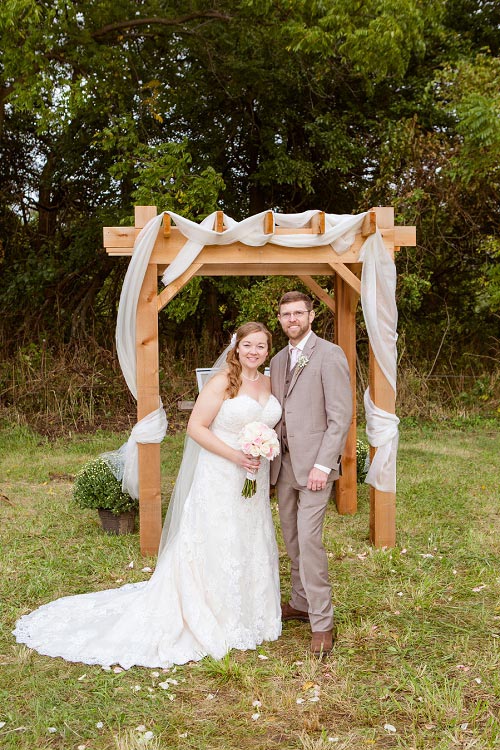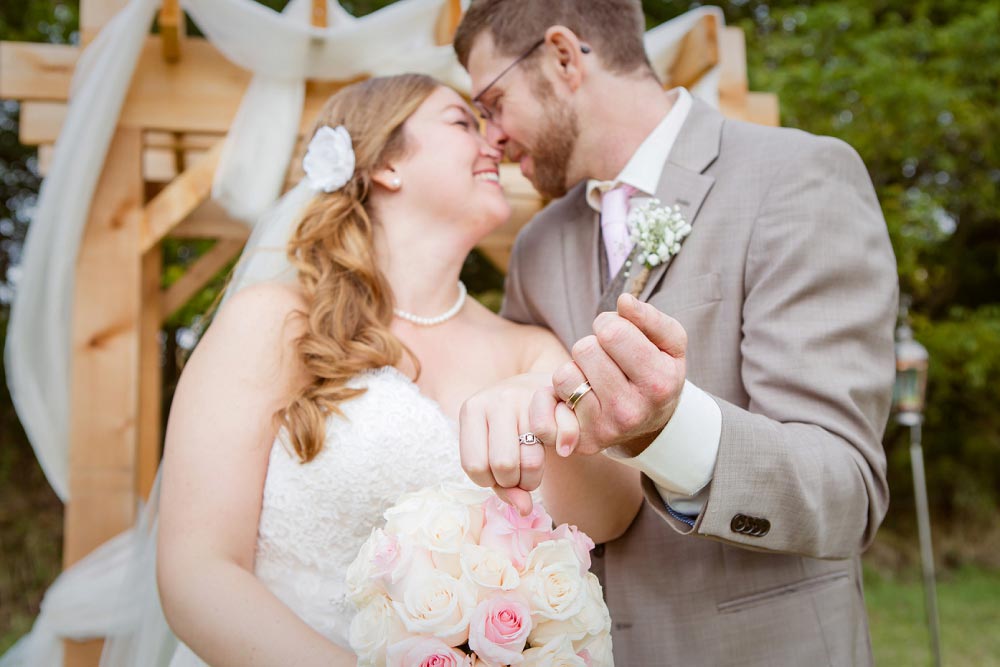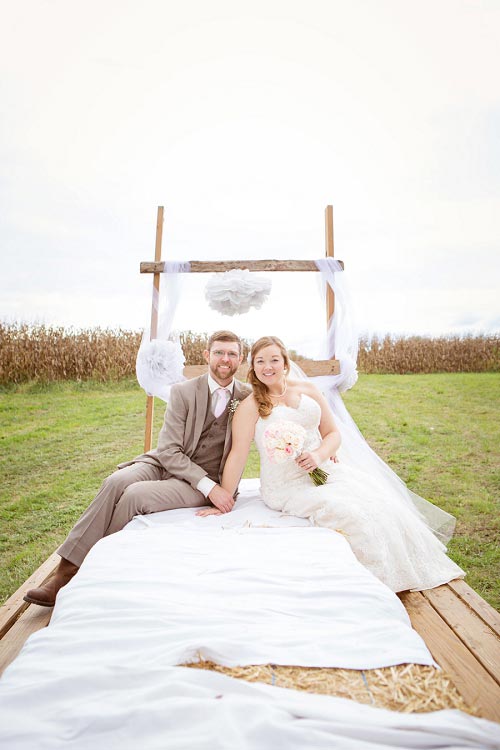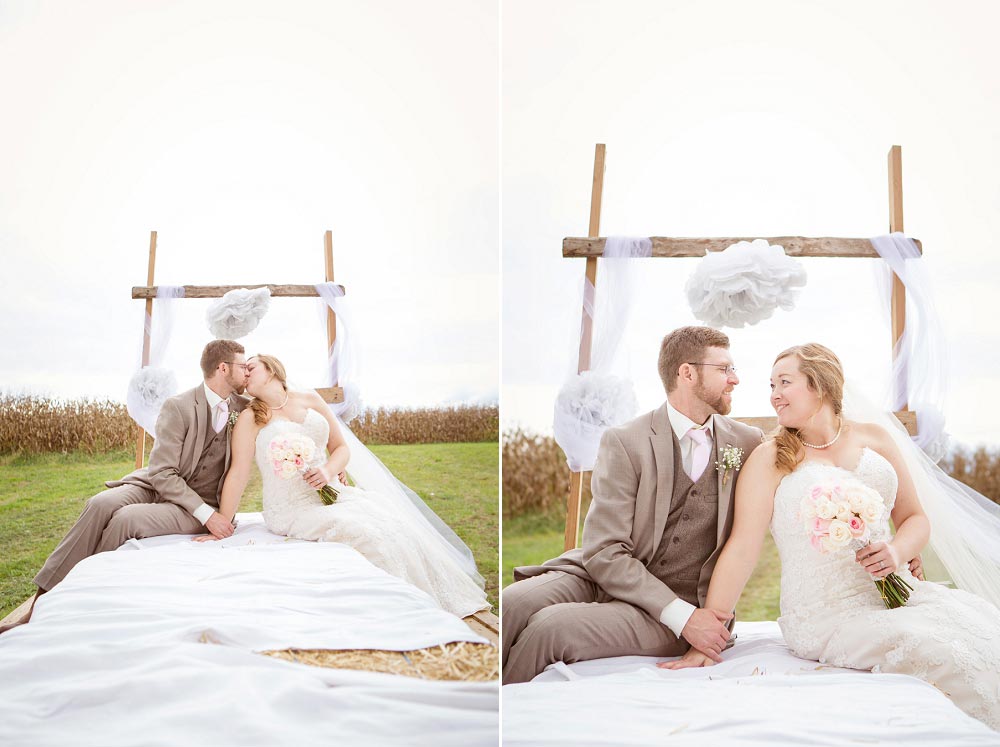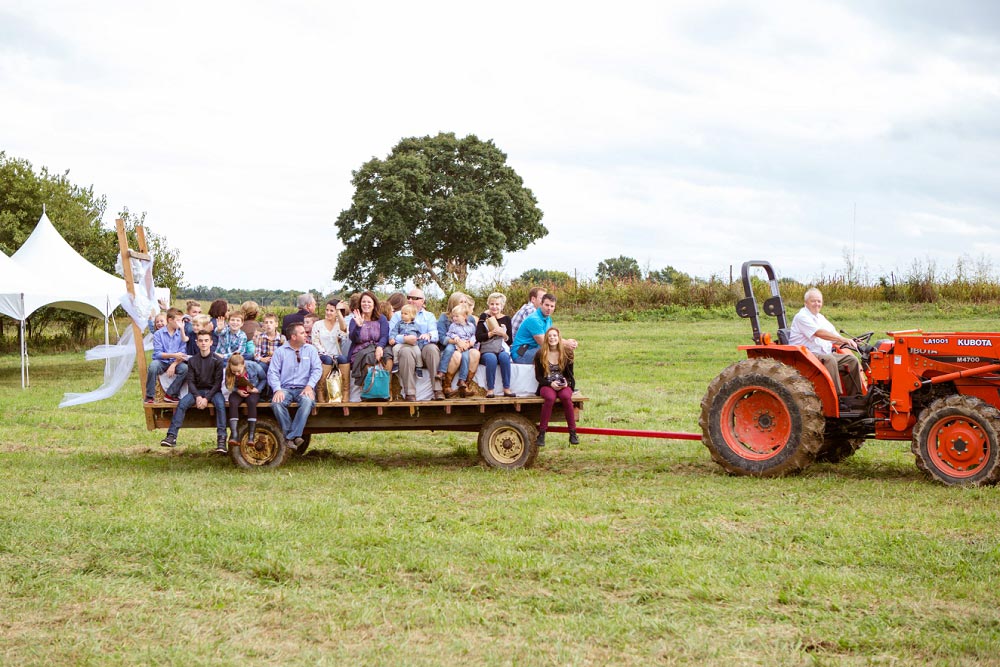 The reception was held at a friend's barn nearby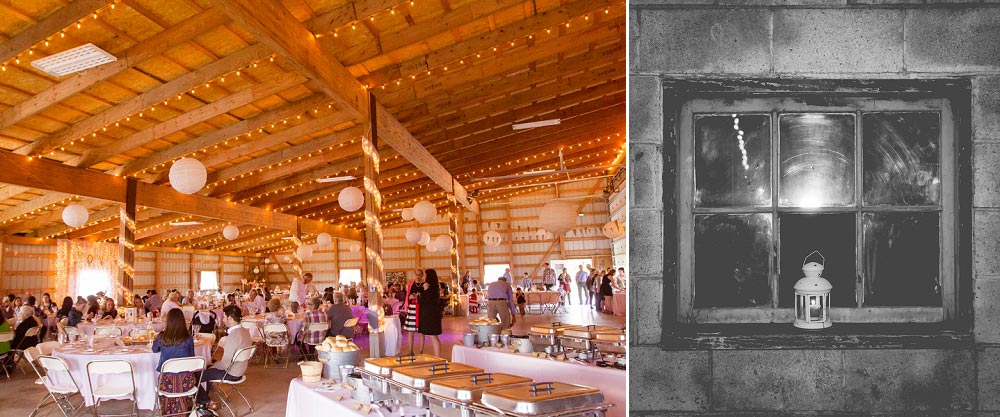 The guest's favors were Smores that they could take home or roast over the fire outside.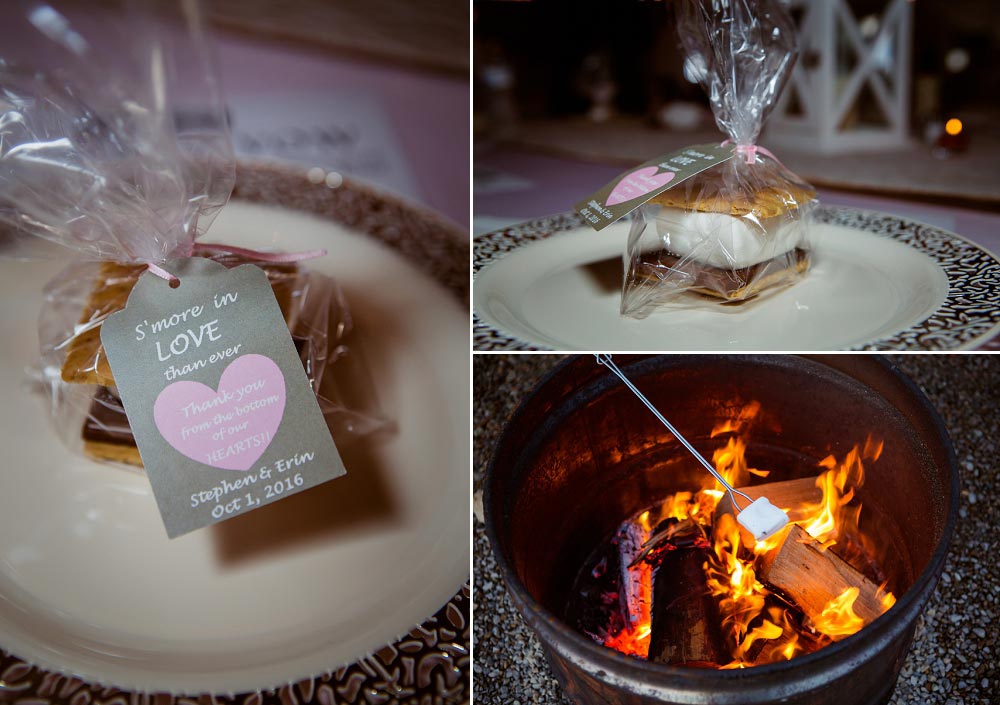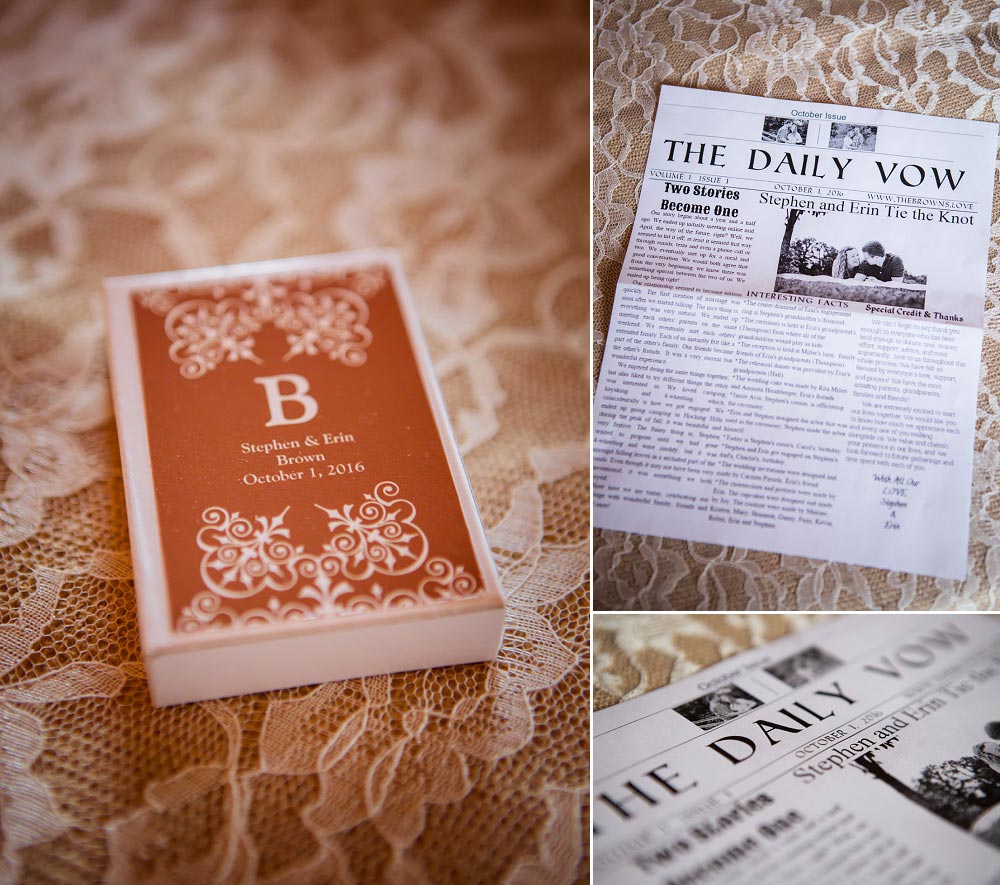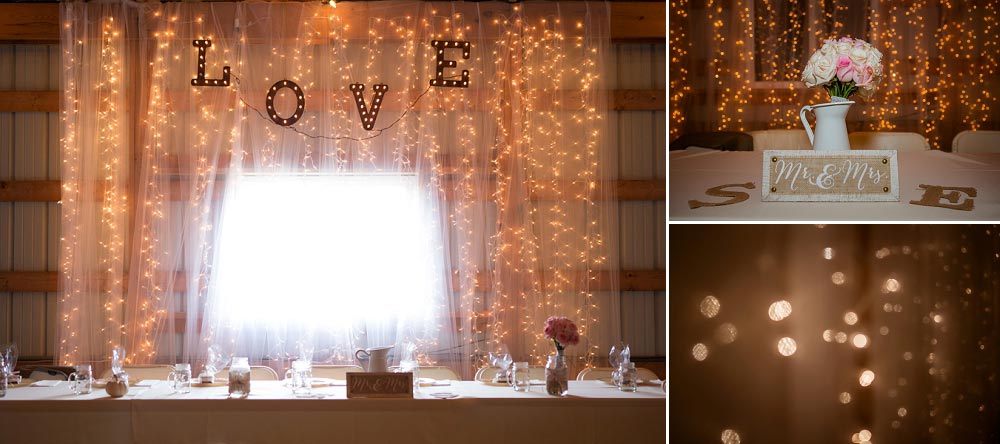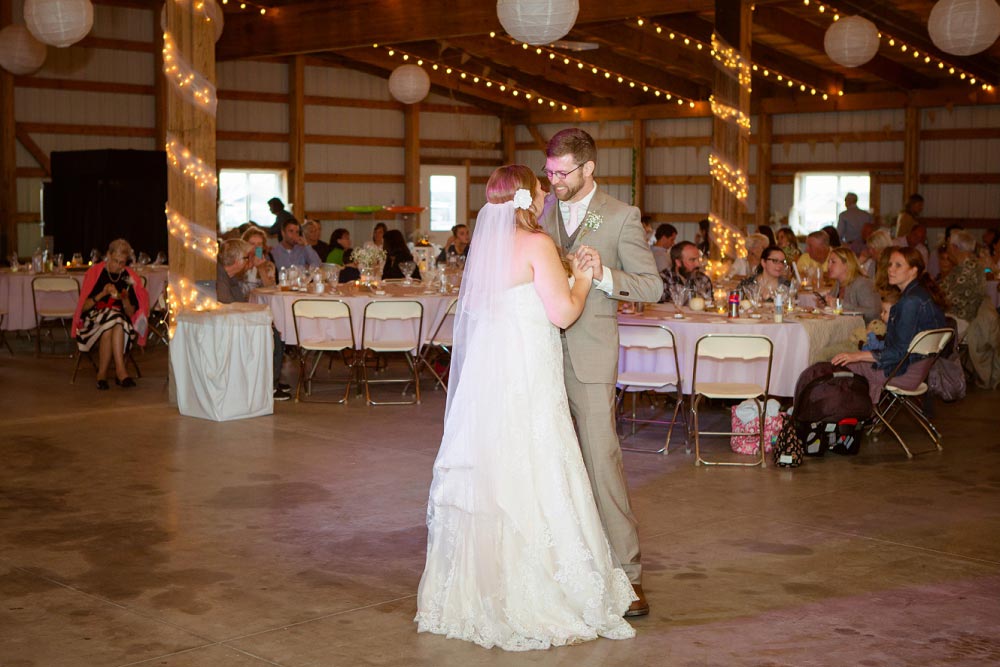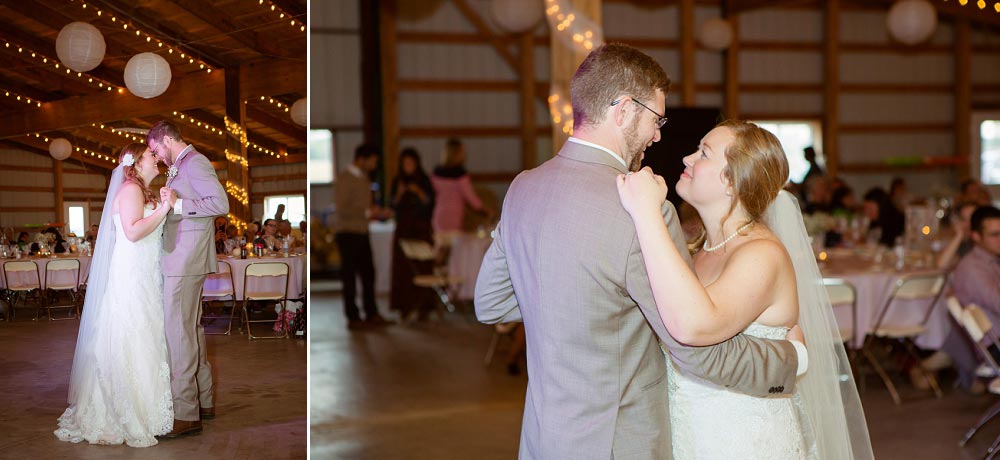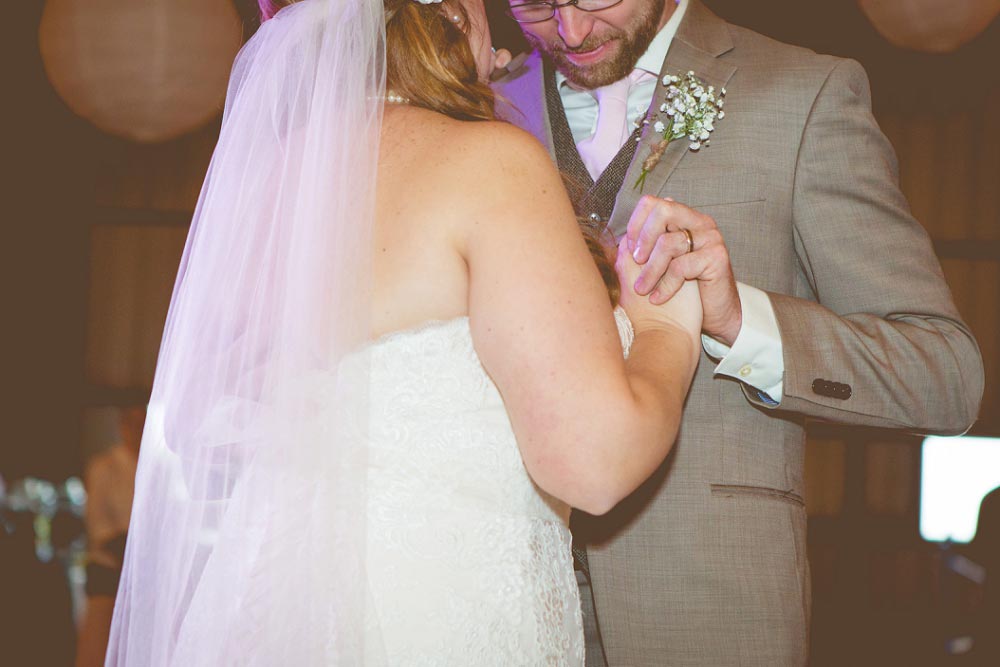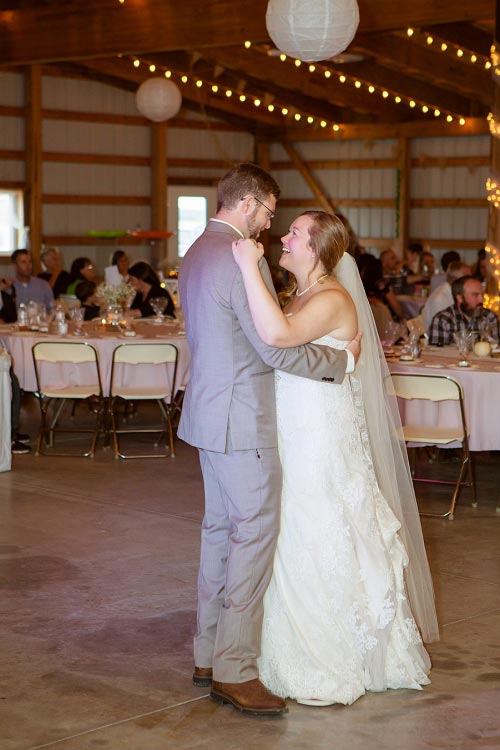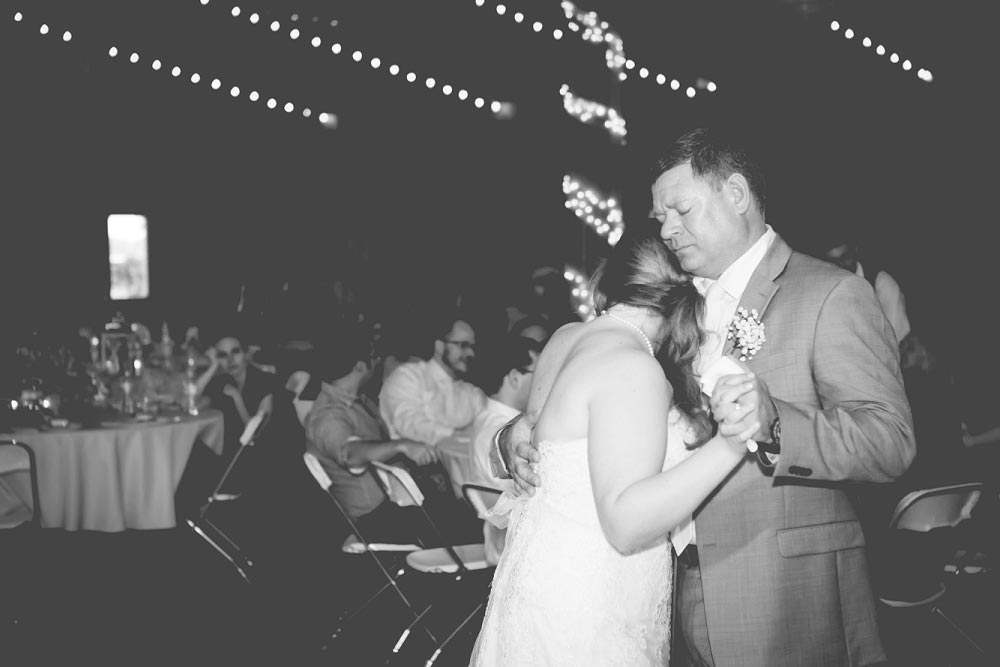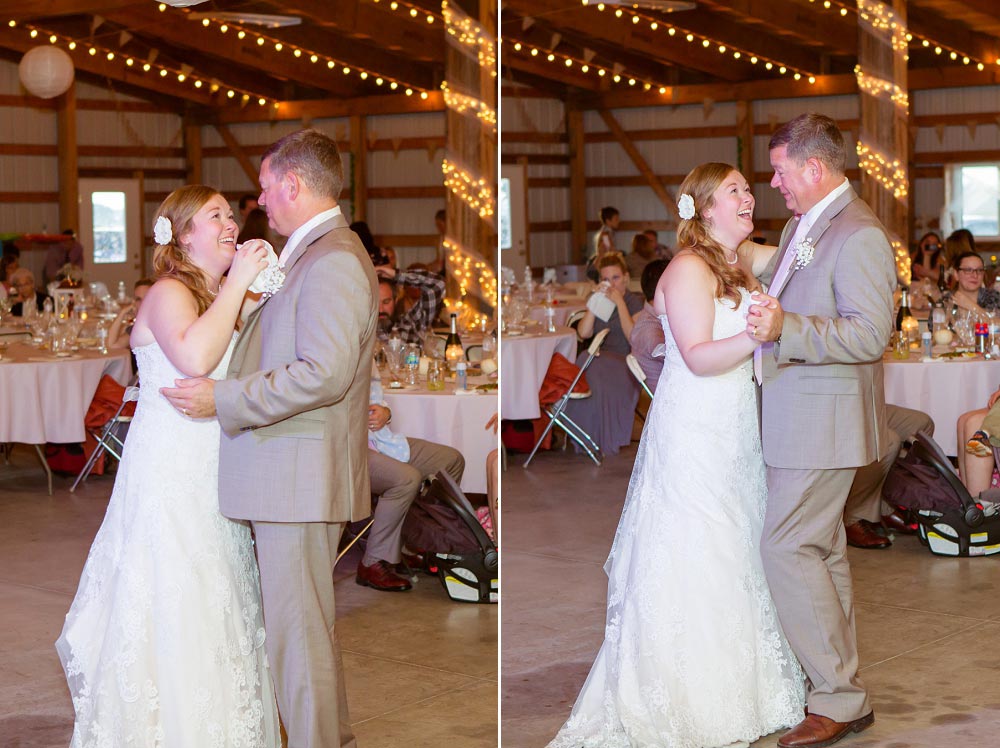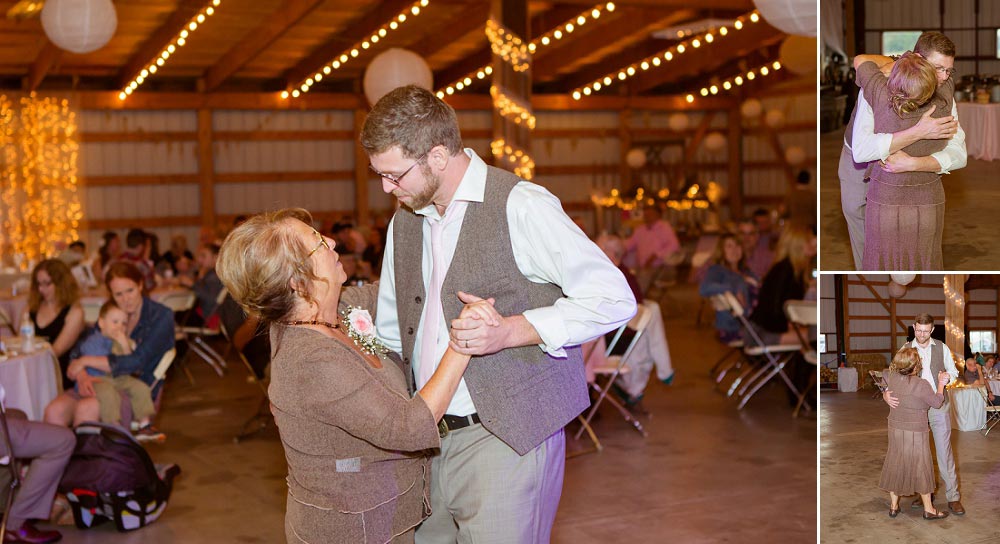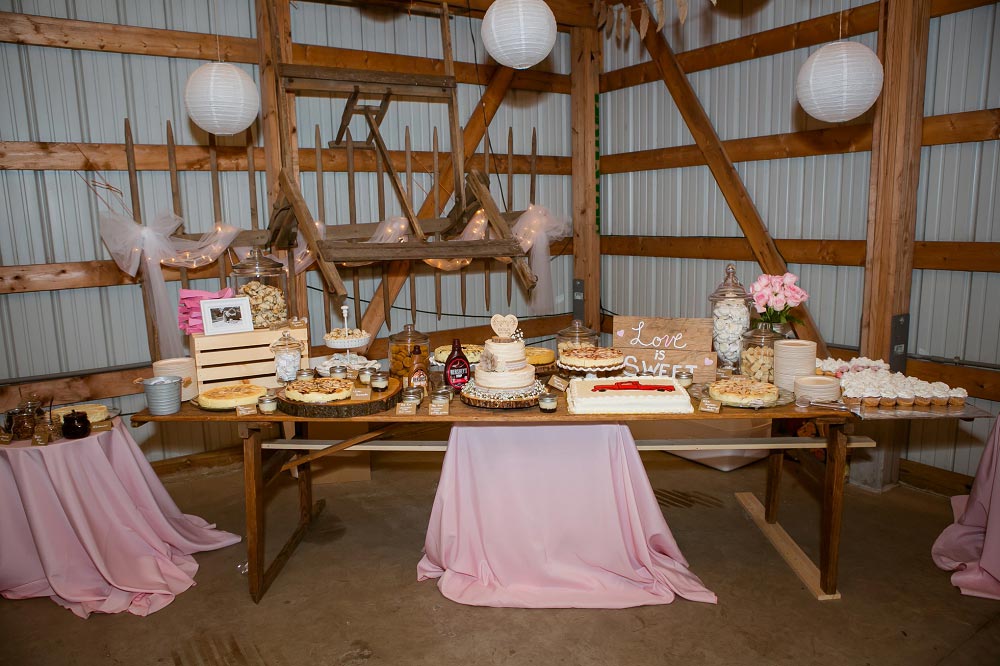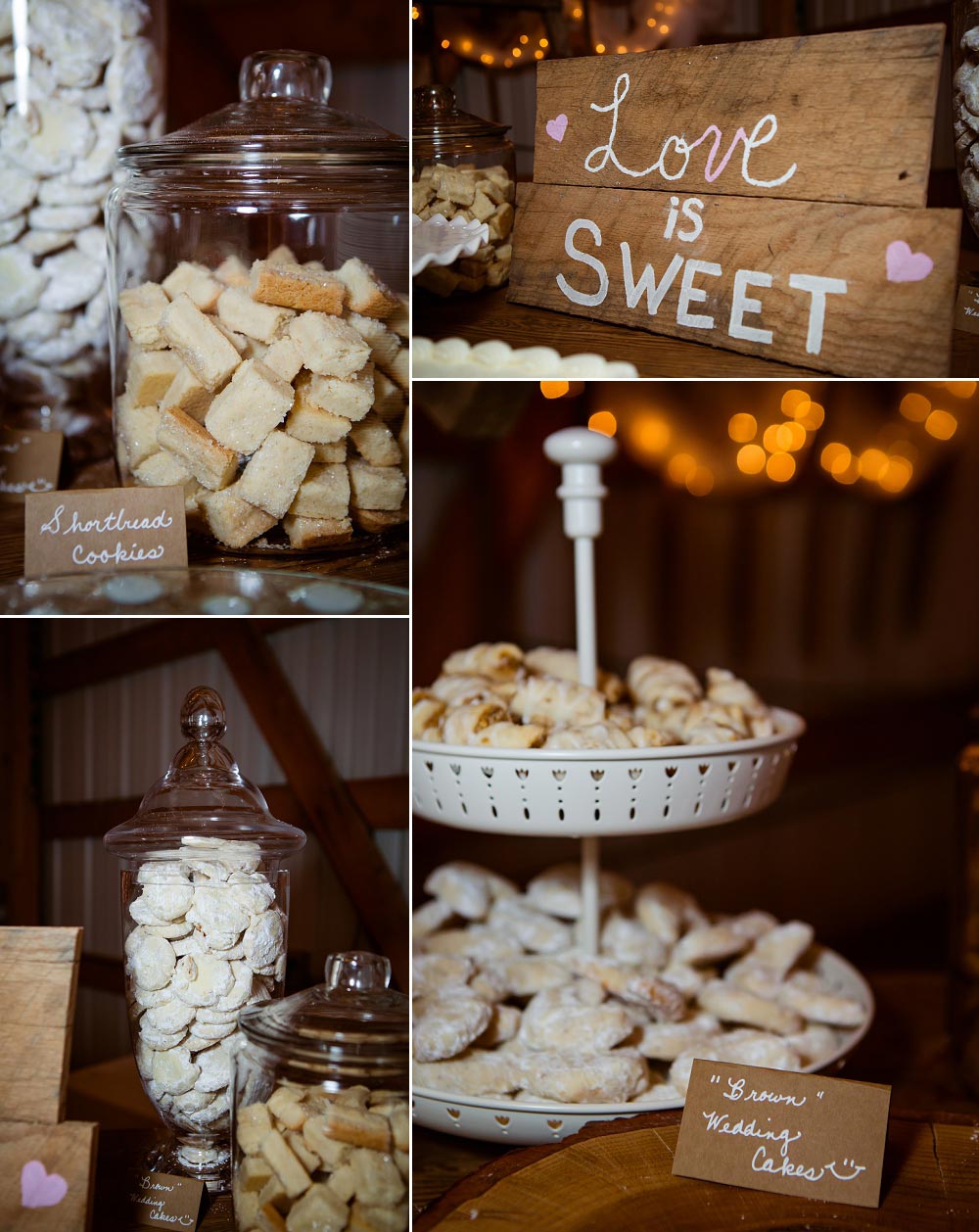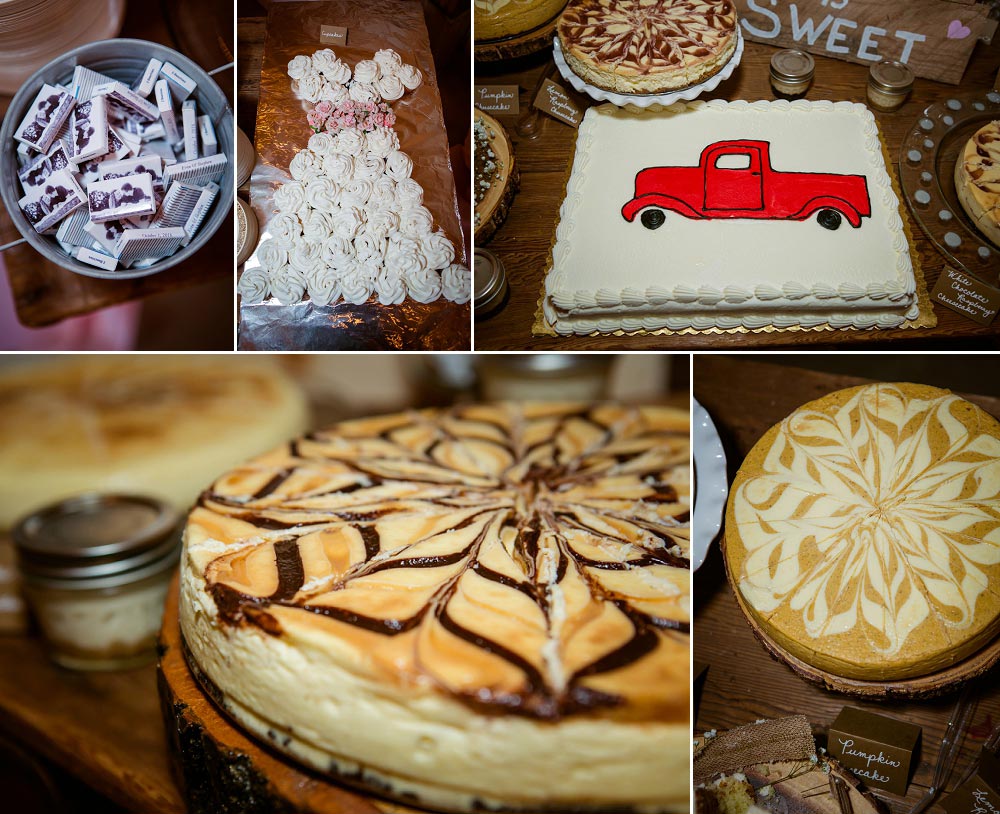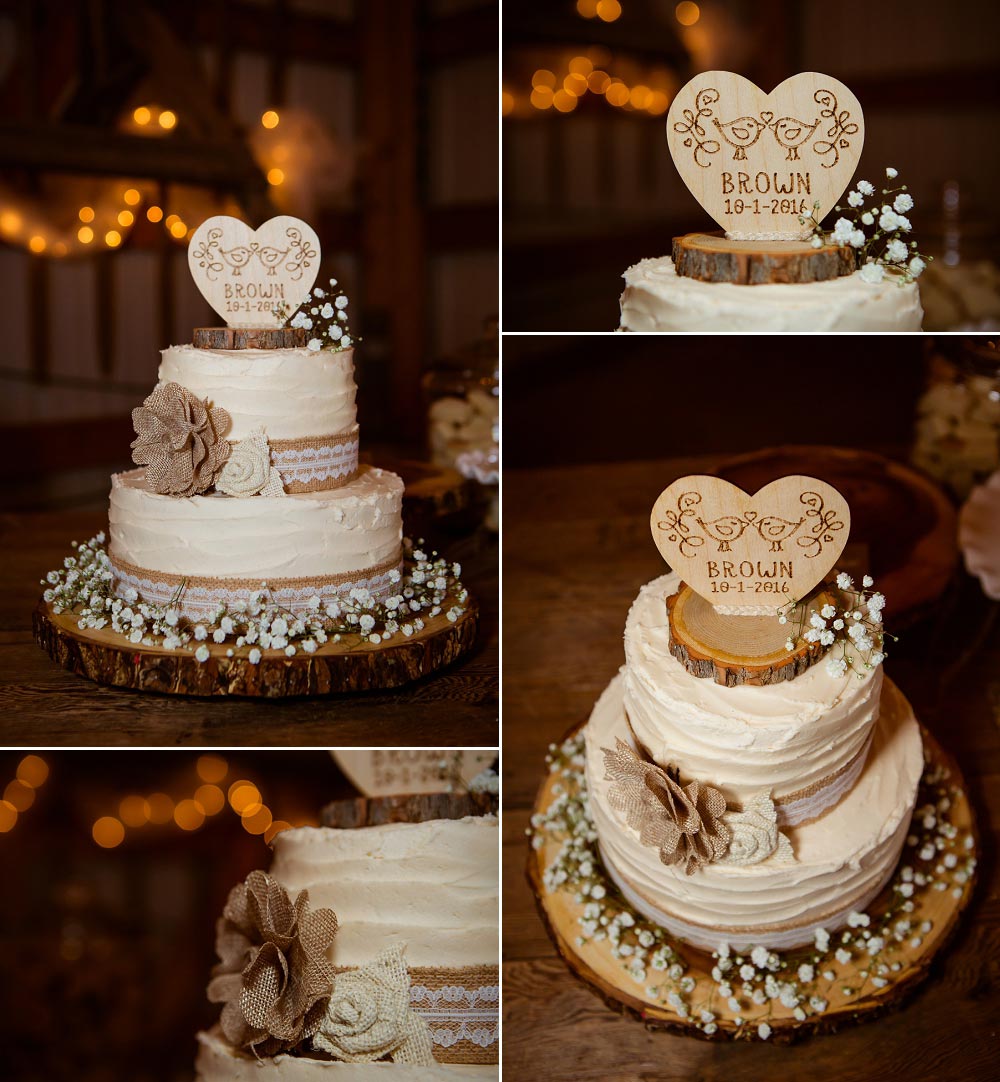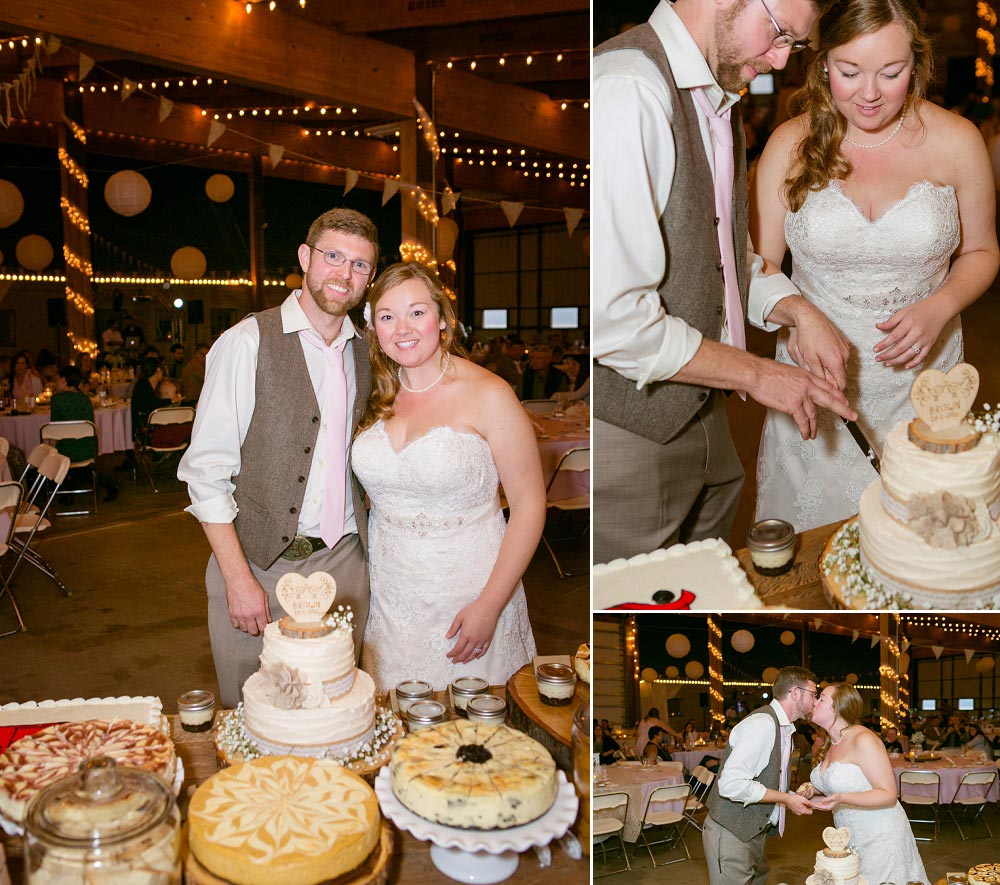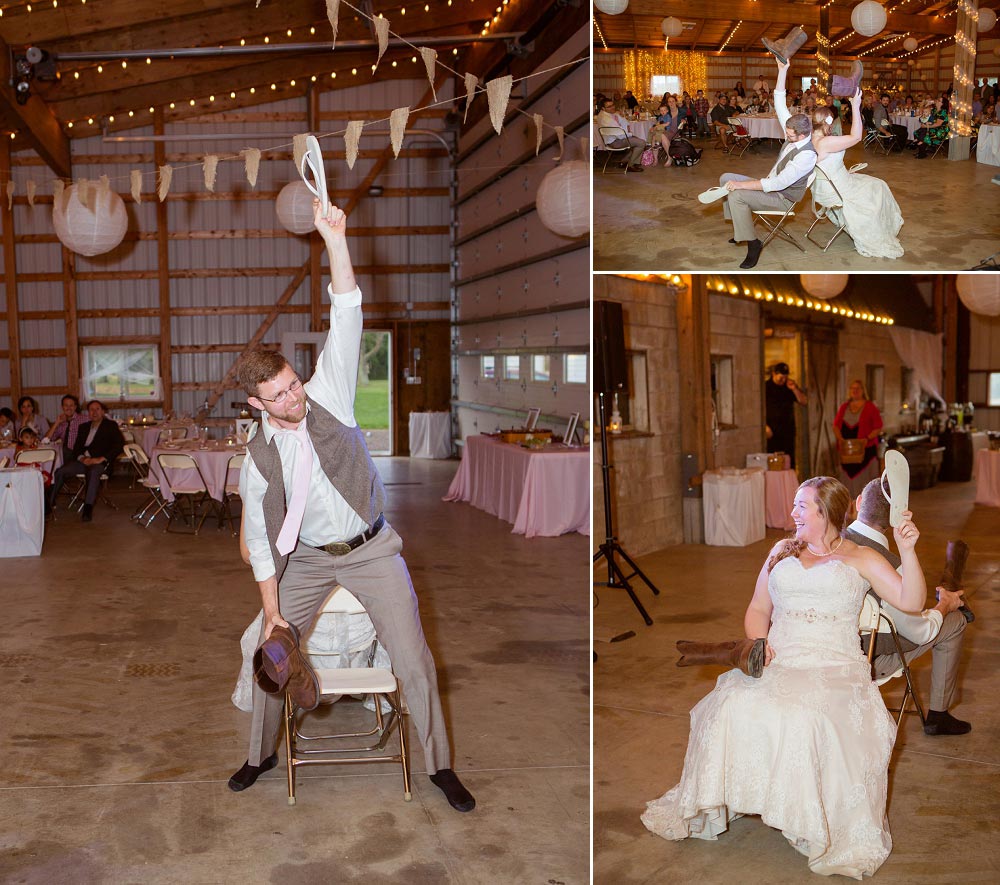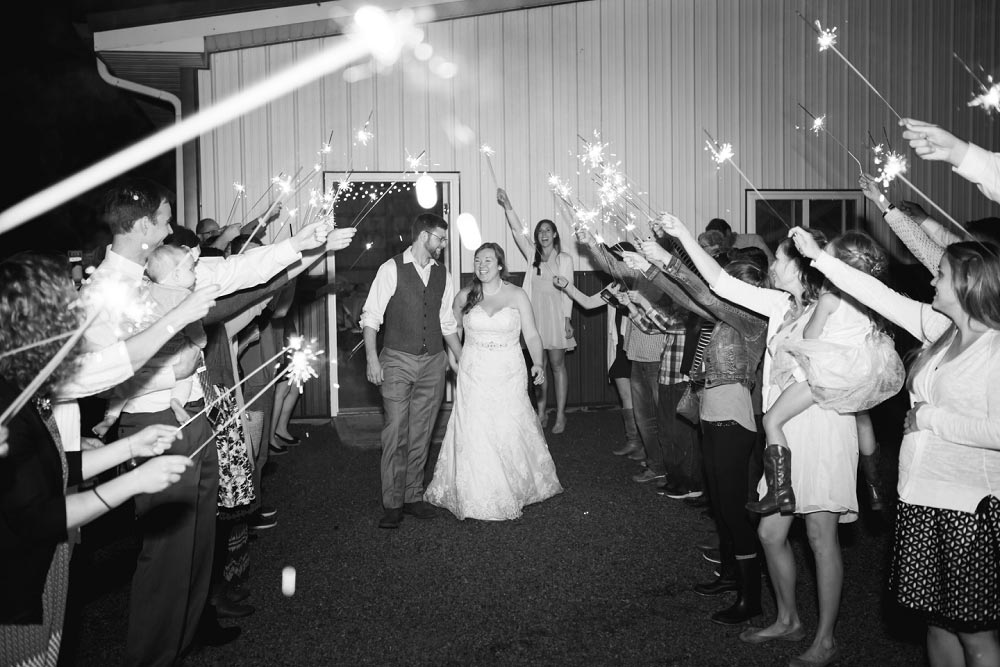 Congratulations to Stephen and Erin Brown!!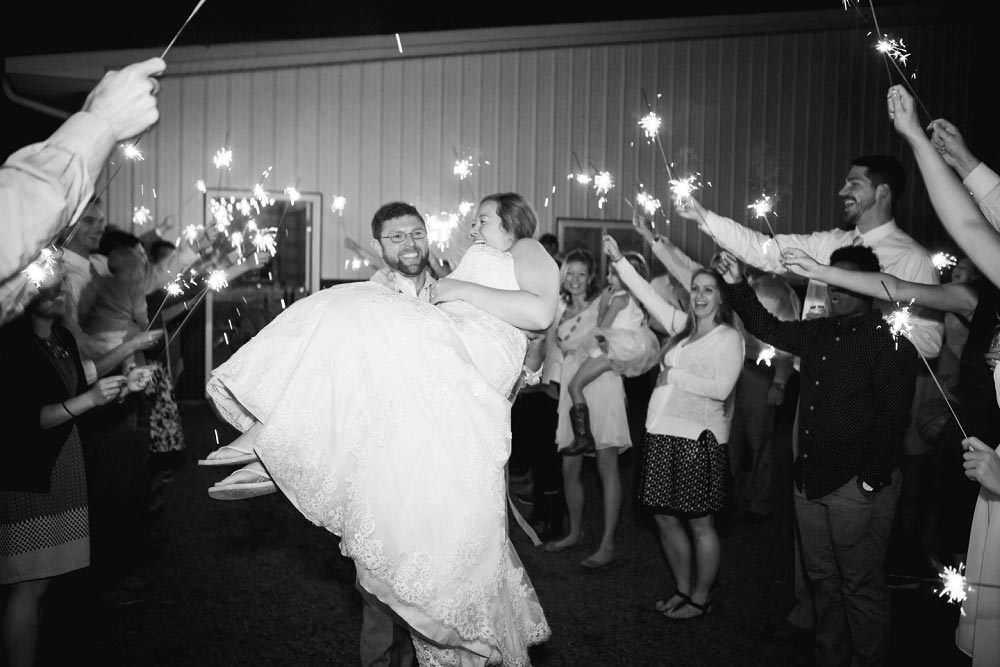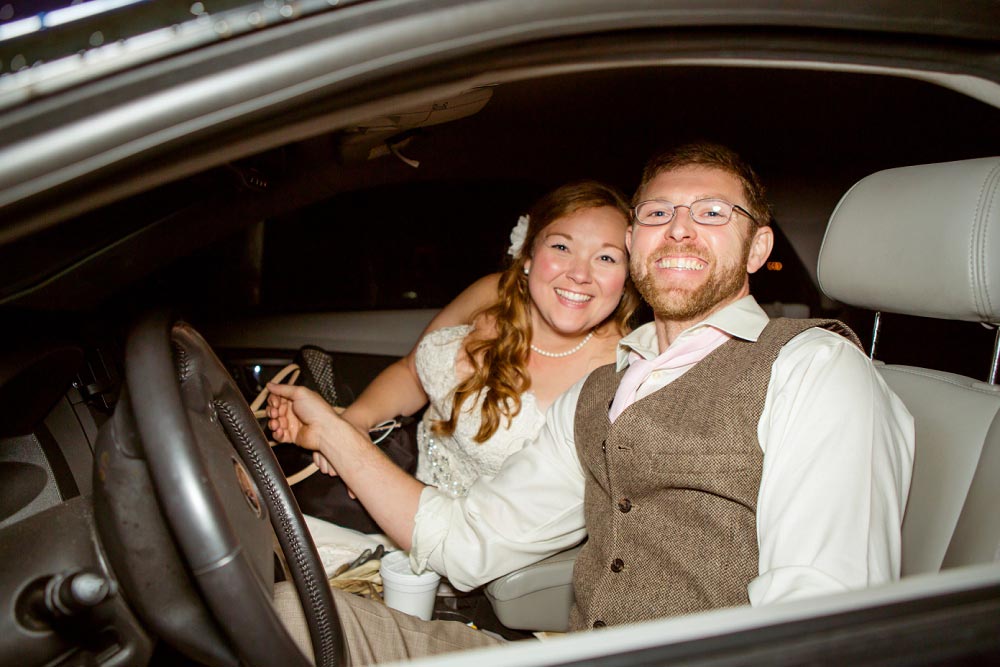 -Second Photographer: Jenell Shrock
-Hair: Lindsay Allen
-Bride's Dress: Wendy's Bridal
-DJ: Noisy Neighbors DJ Service