During Alex and Aliscia's first dance I noticed they were completely in the moment and sweetly sang to each other the words…From the Ground Up
Grandma and grandpa painted a picture
Of 65 years in one little house
More than a memory, more than saying "I do"
Kiss you goodnights and "I love you's"
Me and you, baby, walk in the footsteps
Build our own family
One day at a time…
Congratulations to the new Mr. & Mrs. Troyer!  Here's a glimpse into the first day of their forever…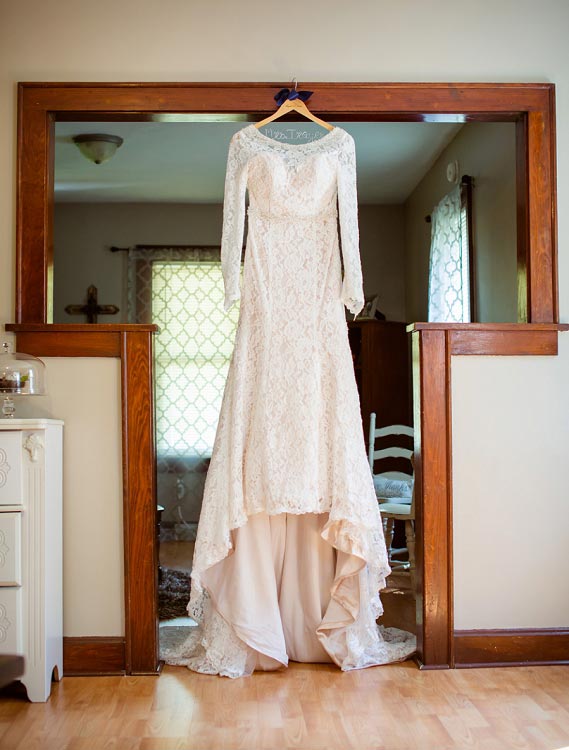 Aliscia's dress was absolutely elegant with an eye catching back and train.  Their house had the perfect place to display her dress…a "T" for Troyer!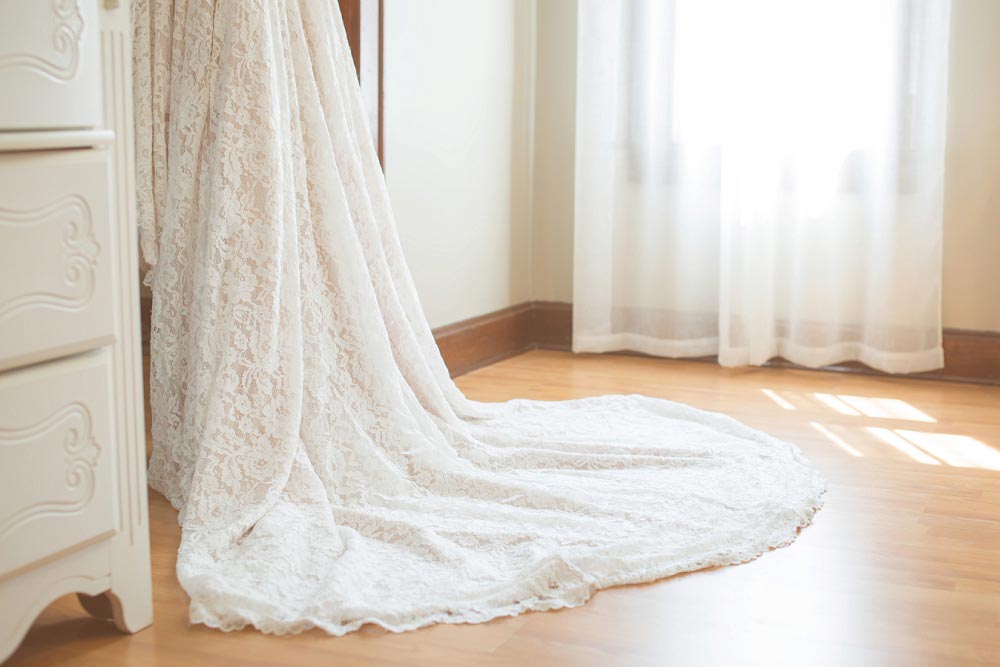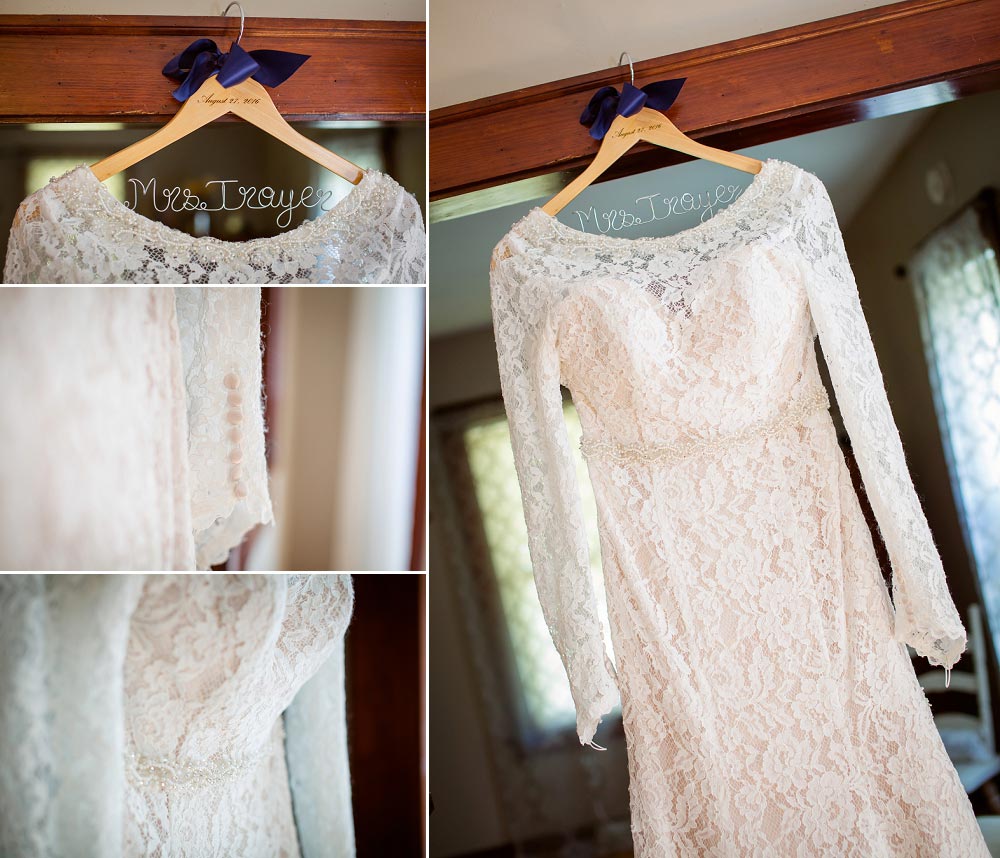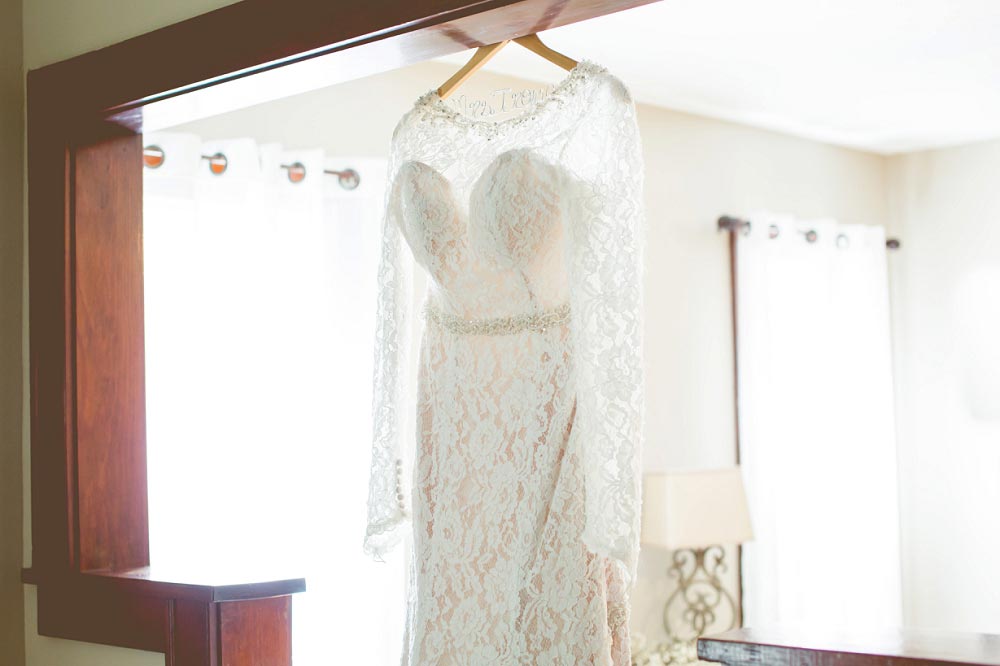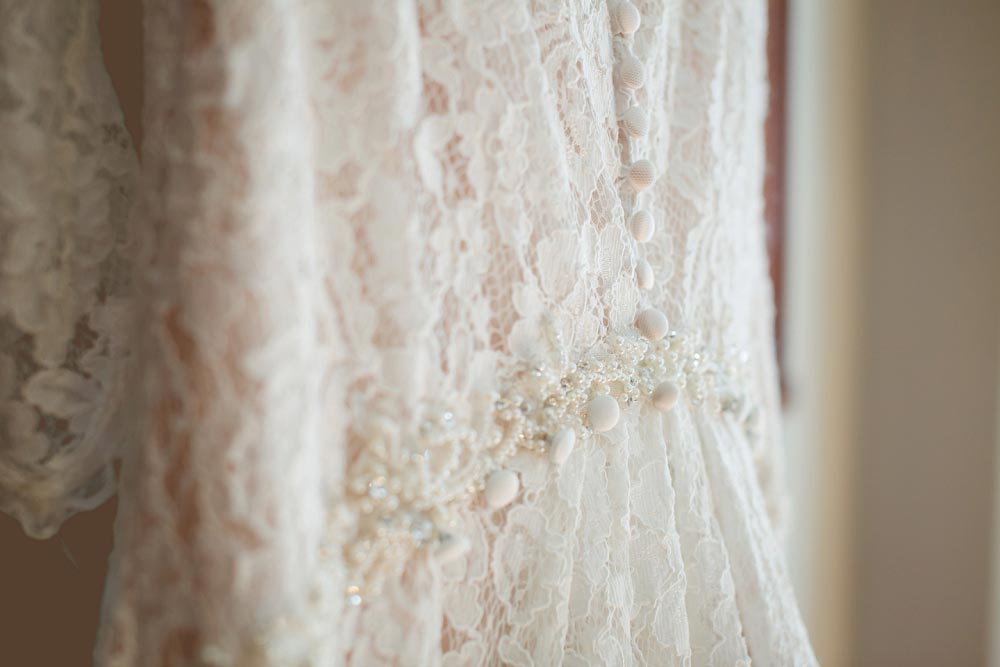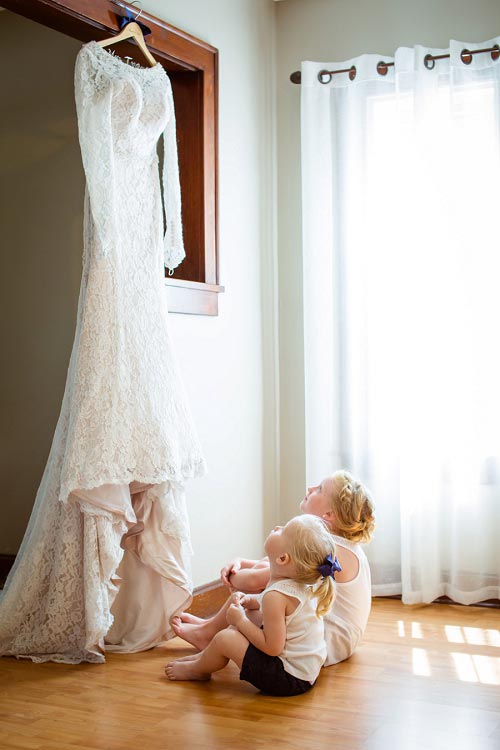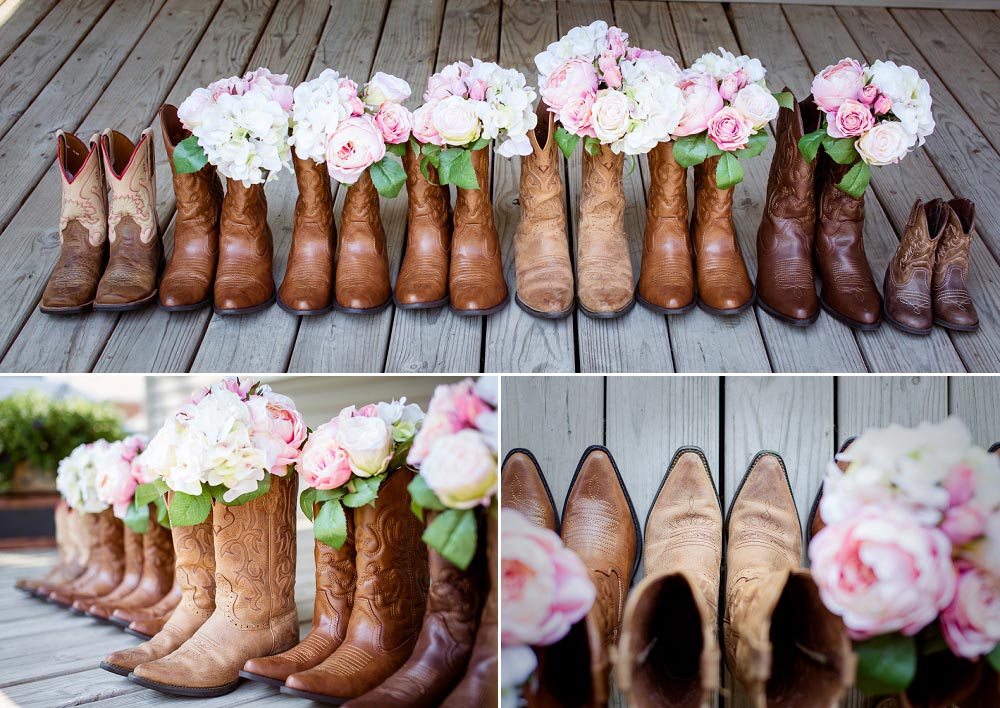 The ring bearer carried this unique monogrammed case made by Alex's dad.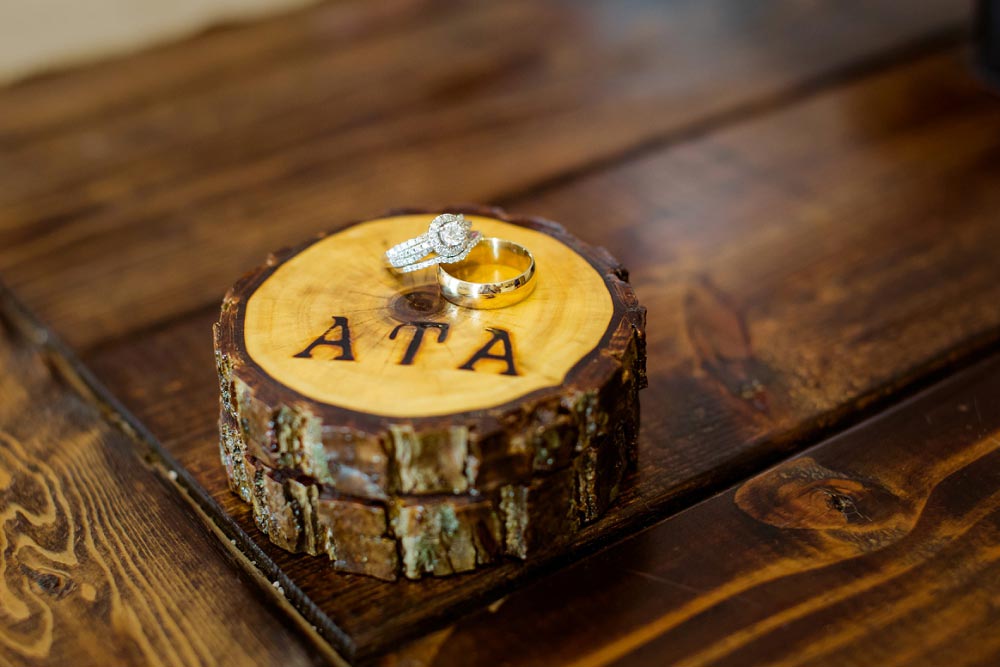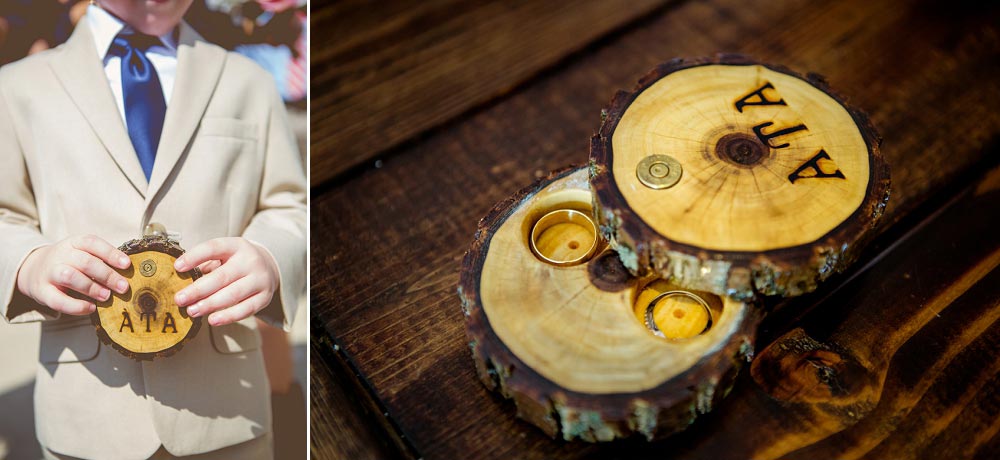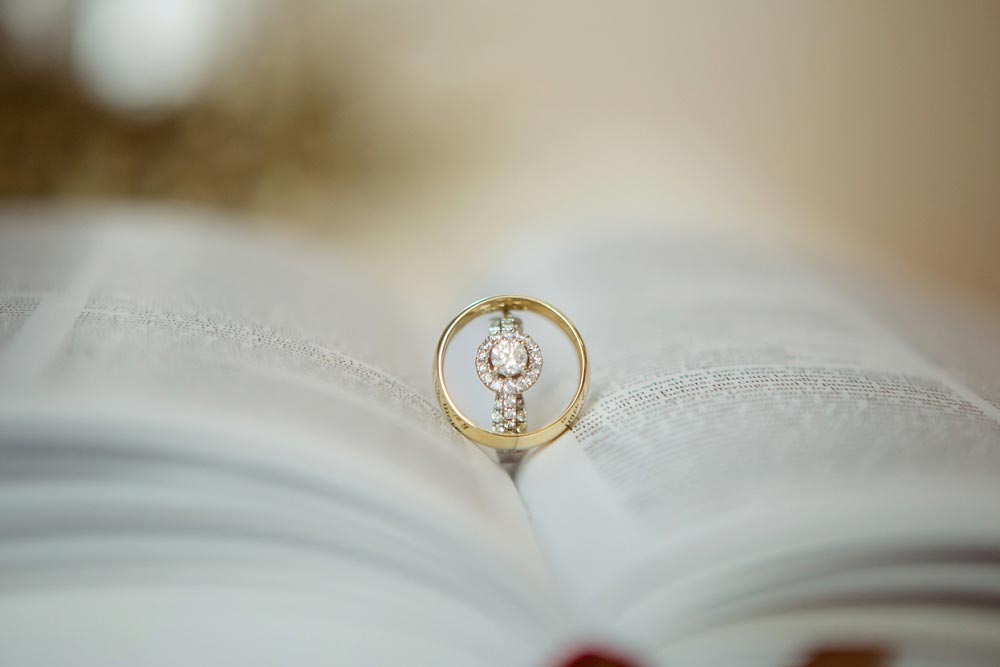 Aliscia made the monogrammed shirts for her girls!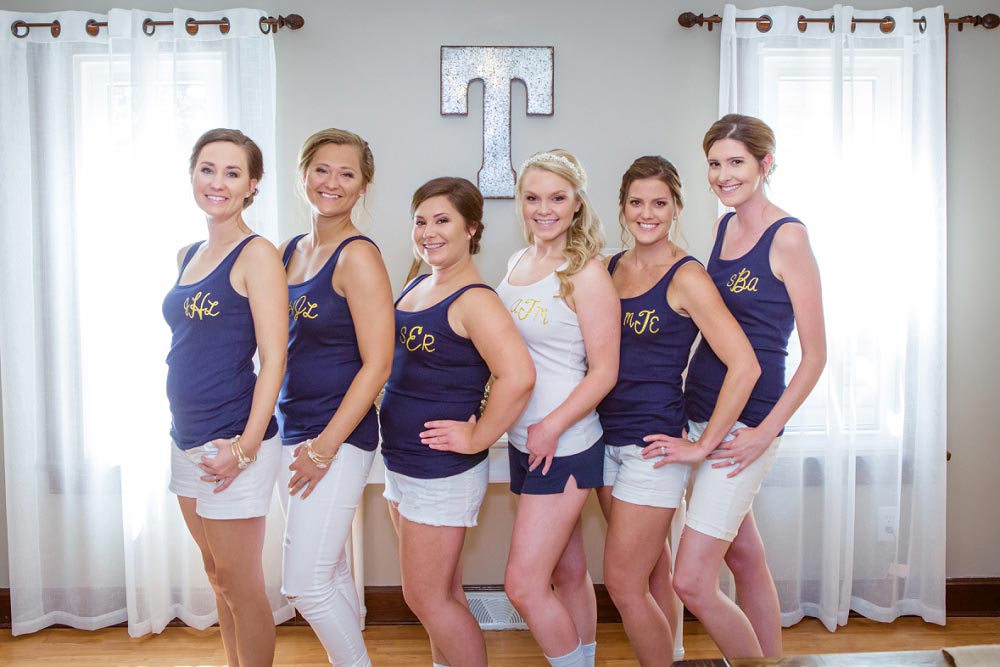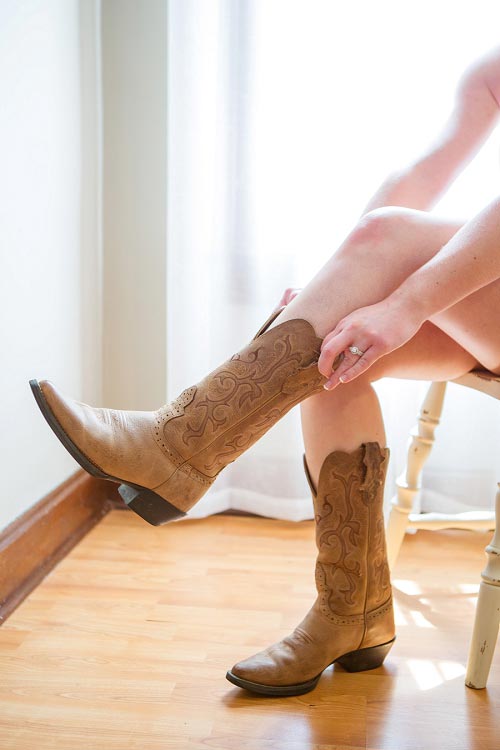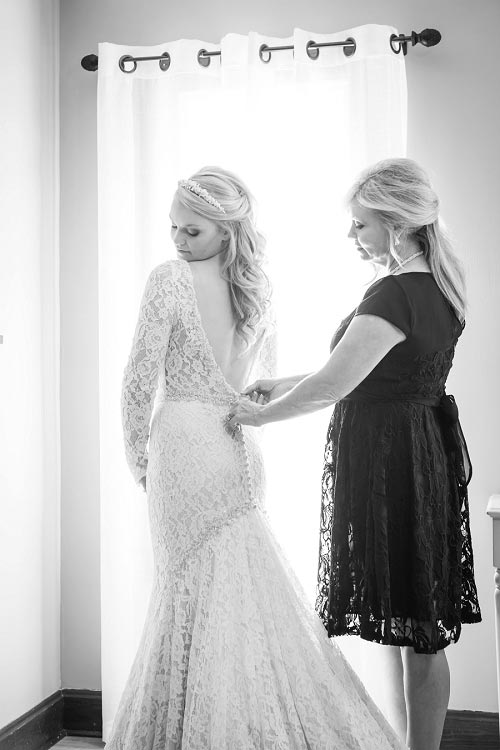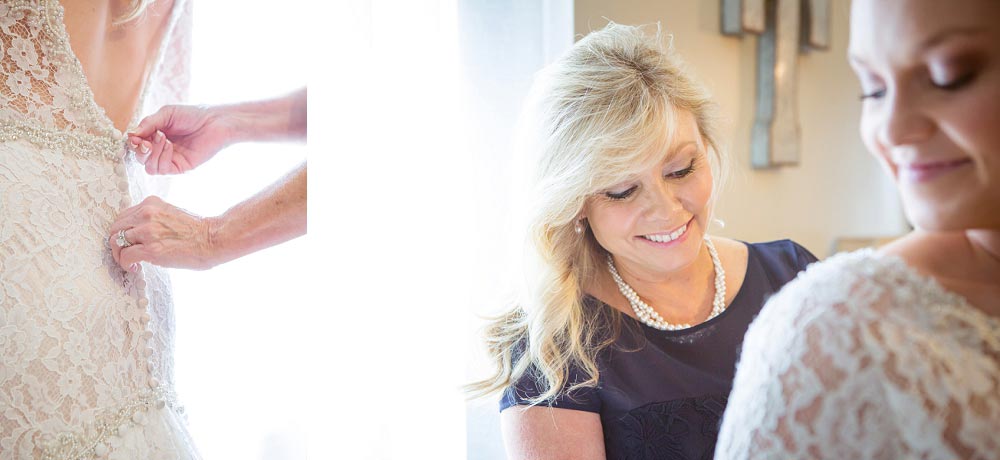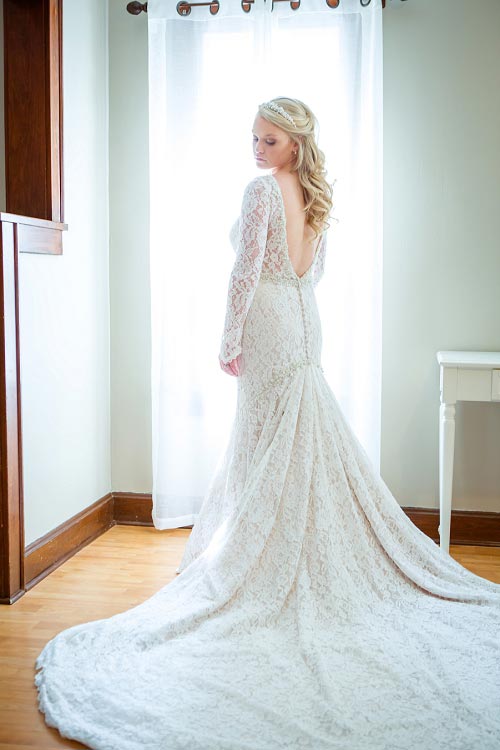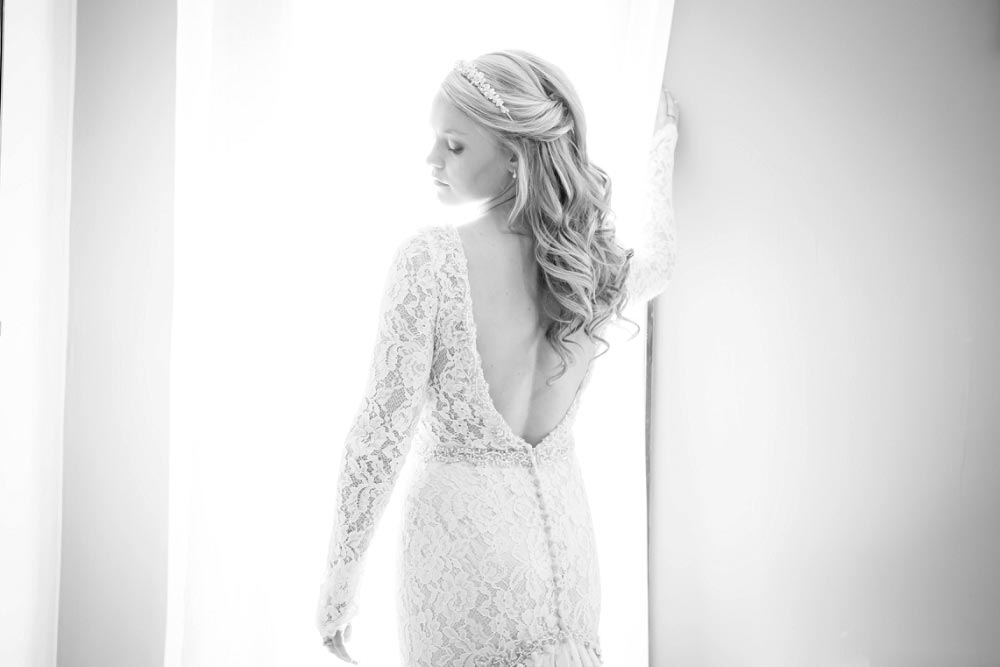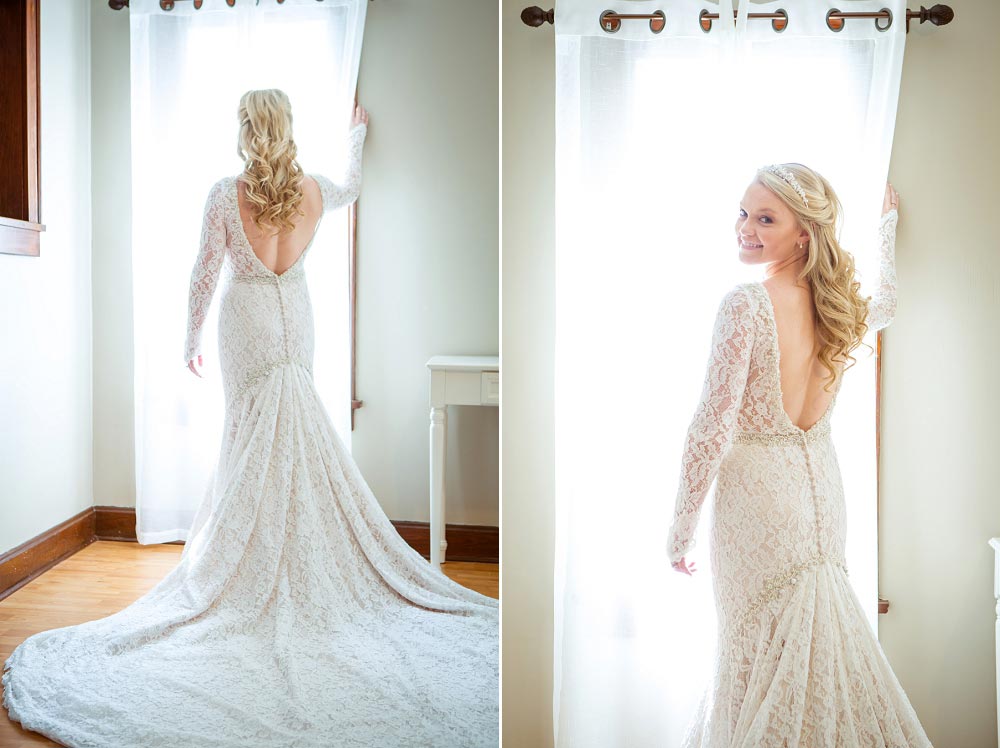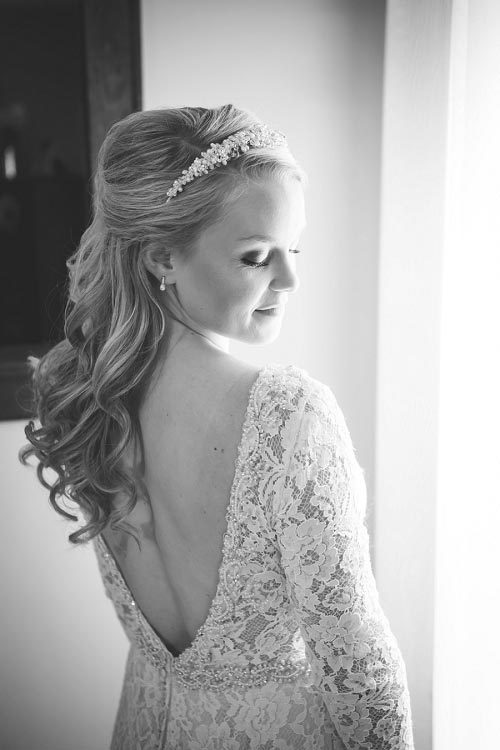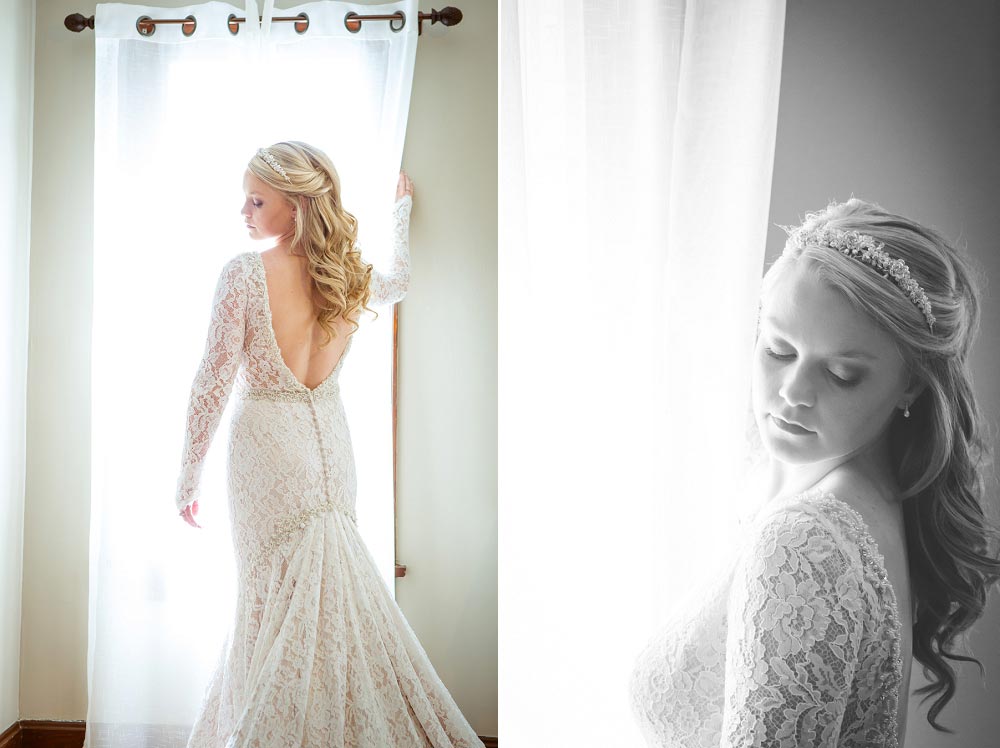 Alex gave Aliscia a cross necklace…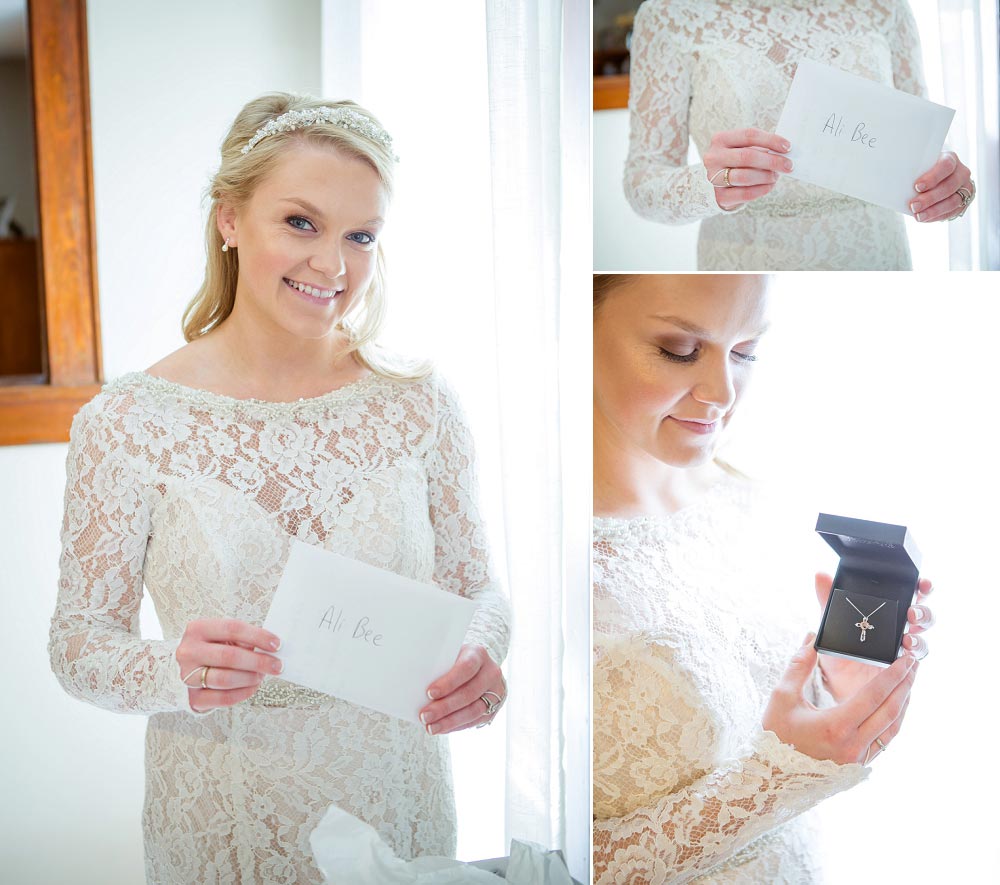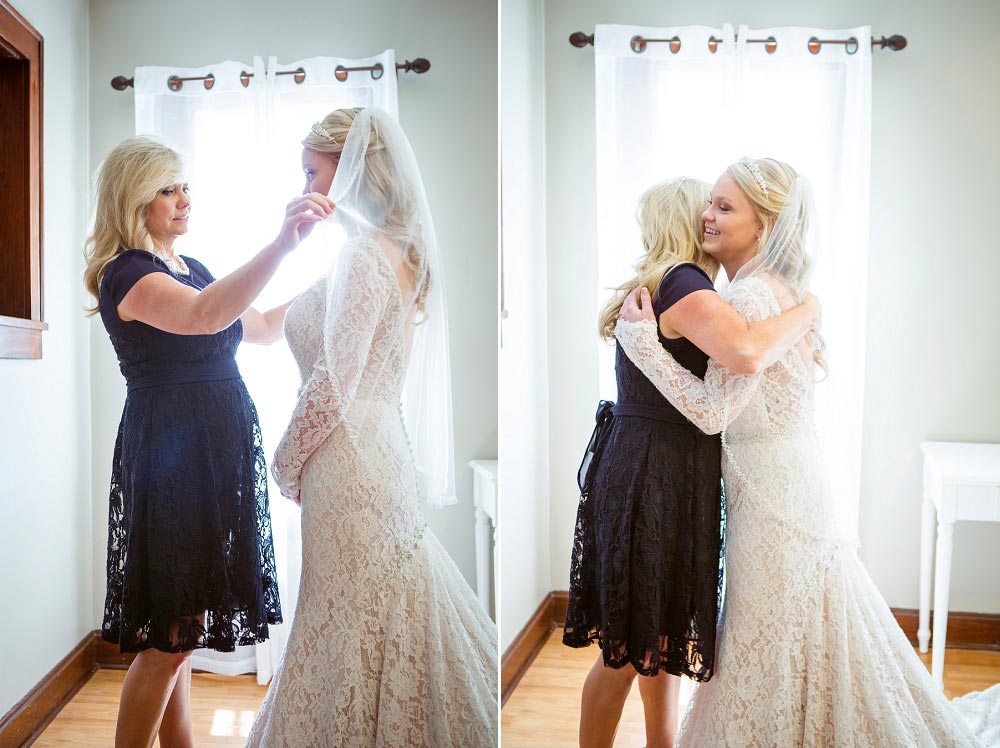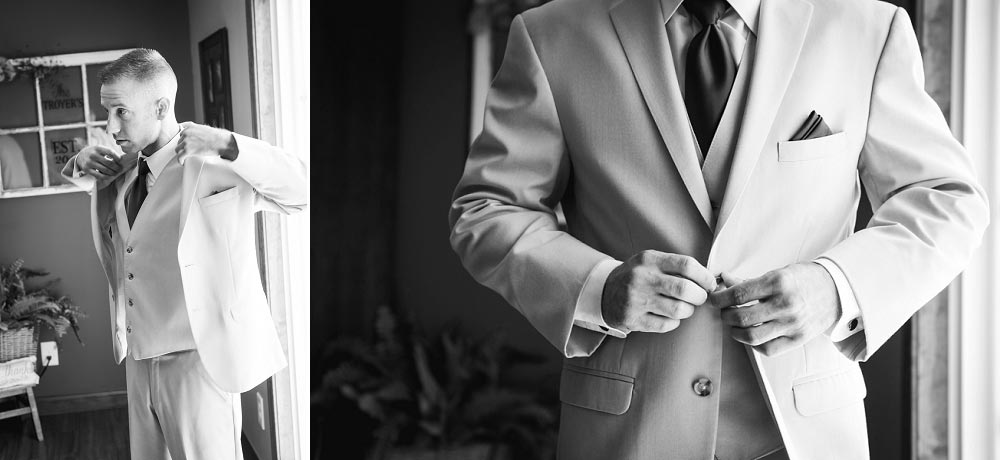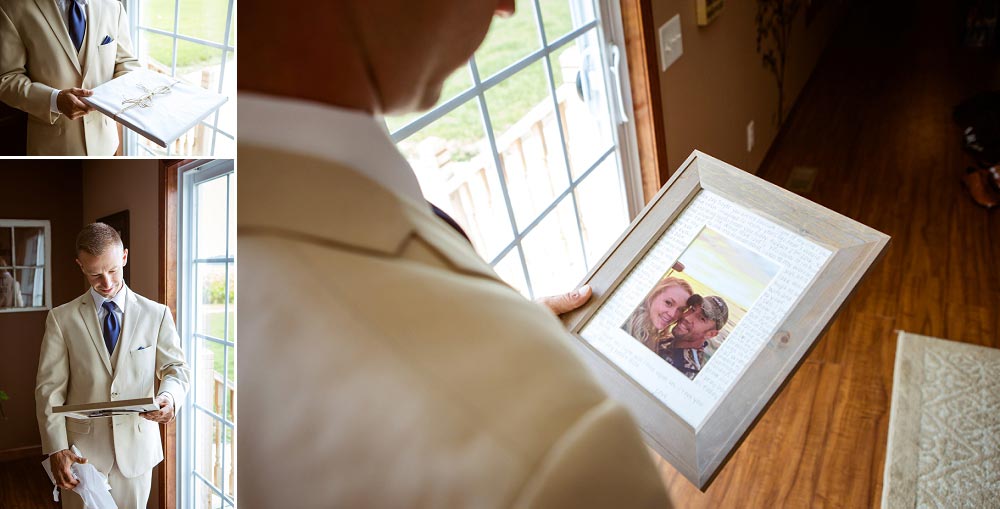 Aliscia's gift to Alex…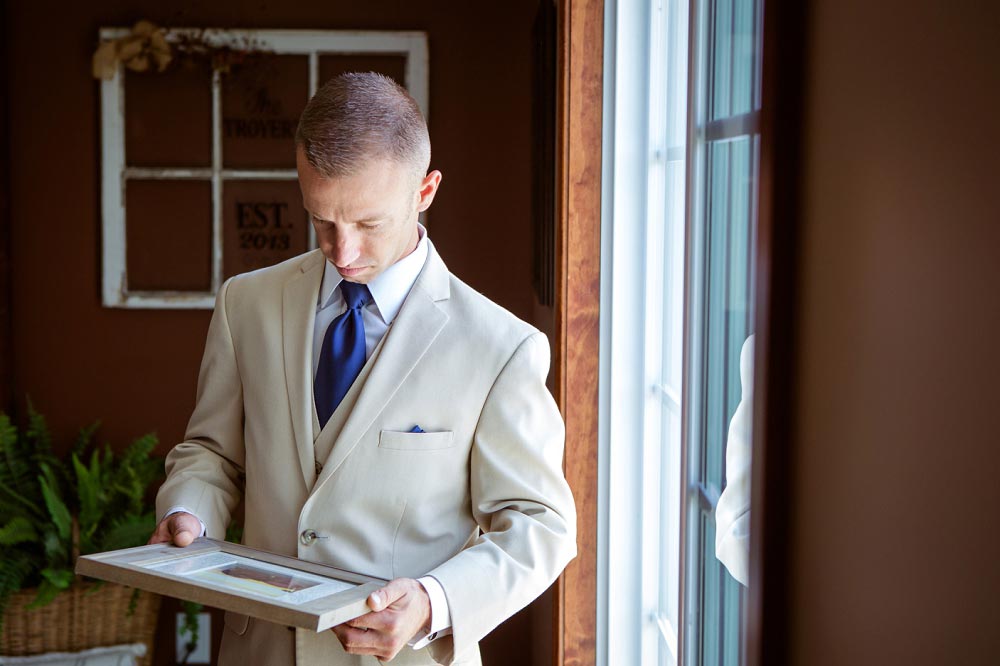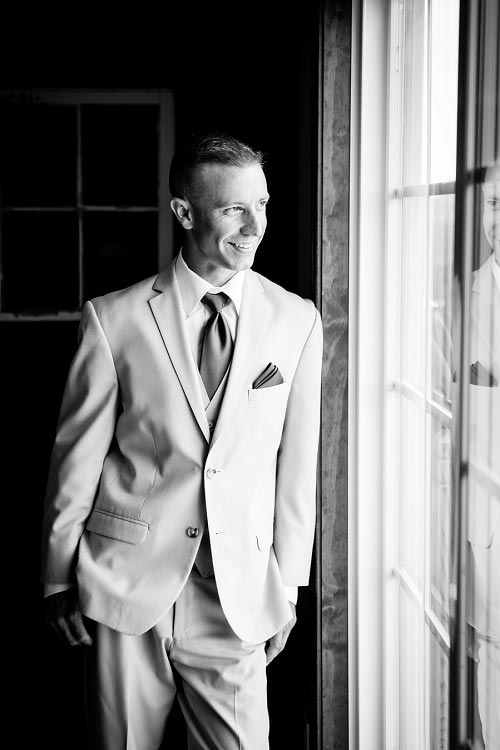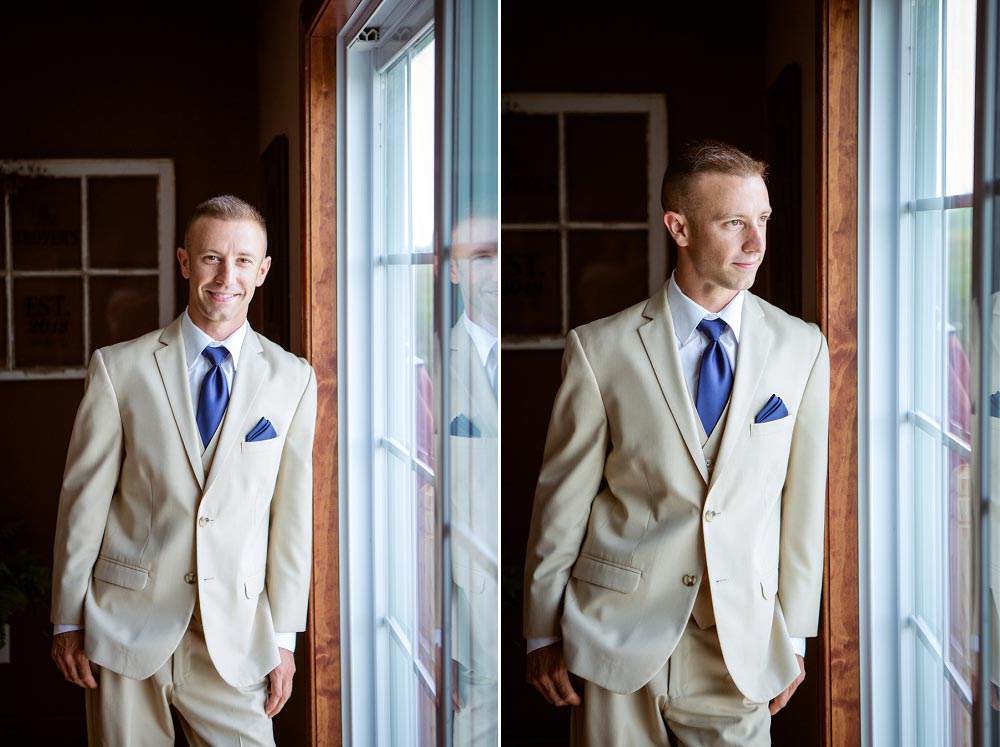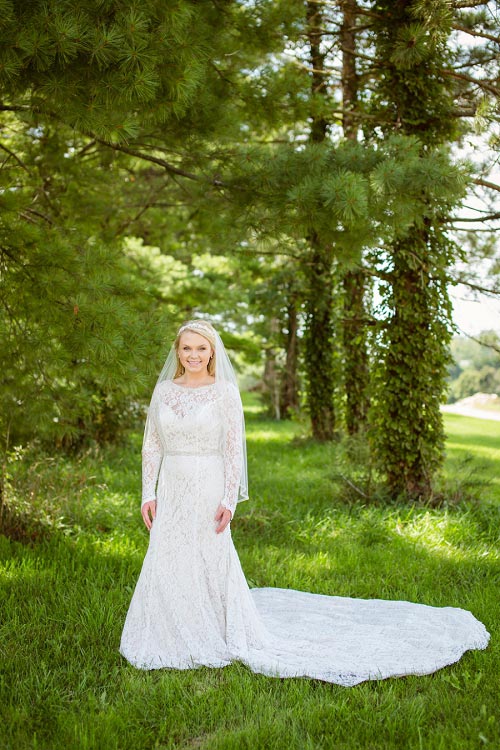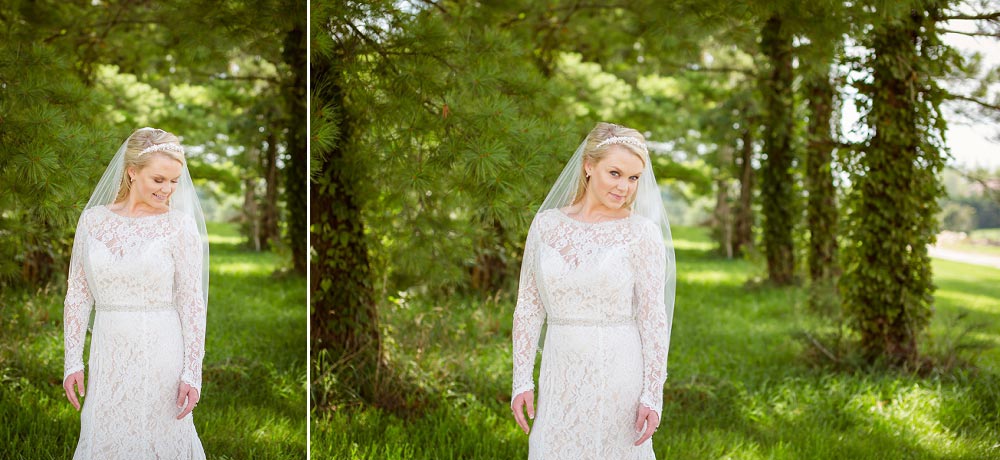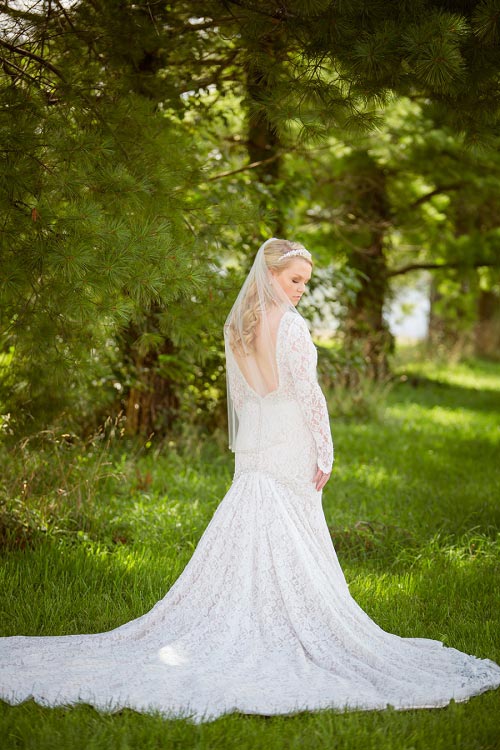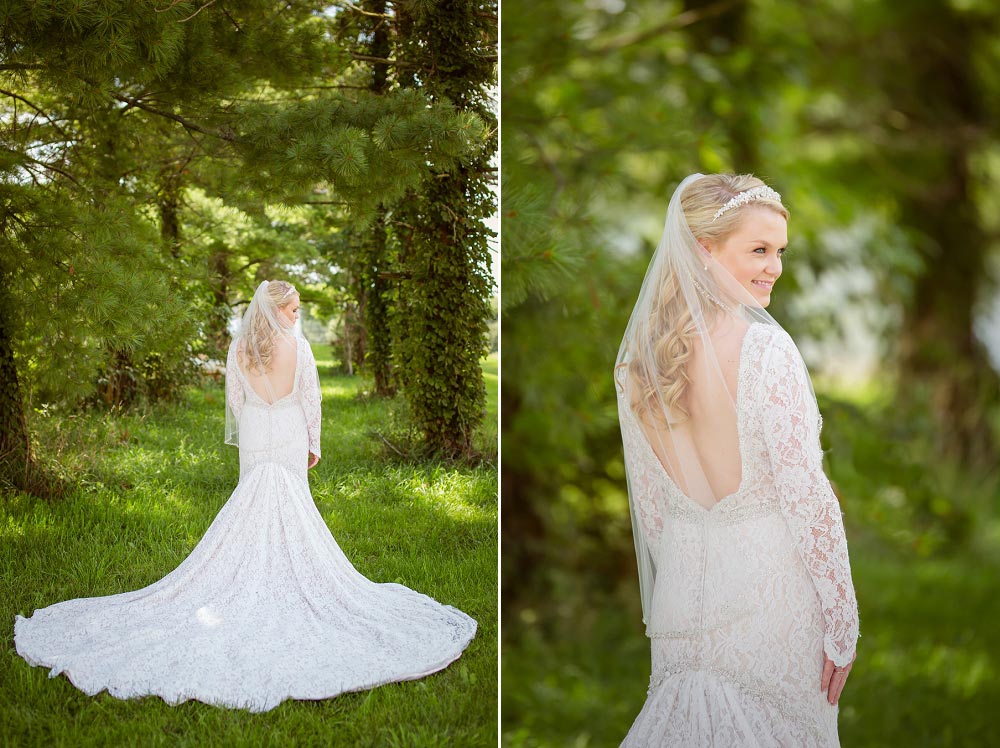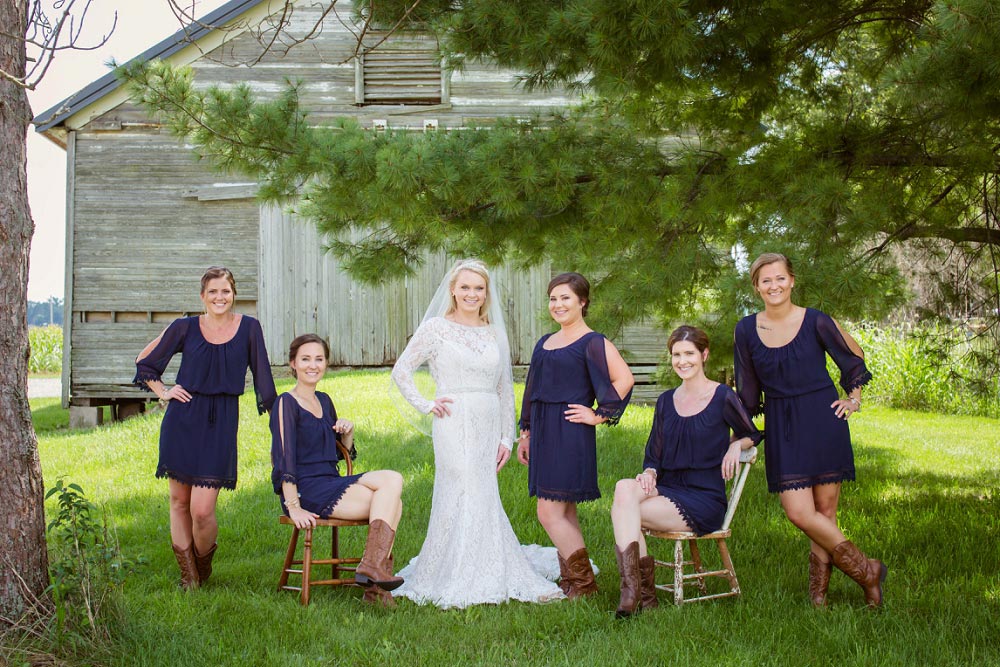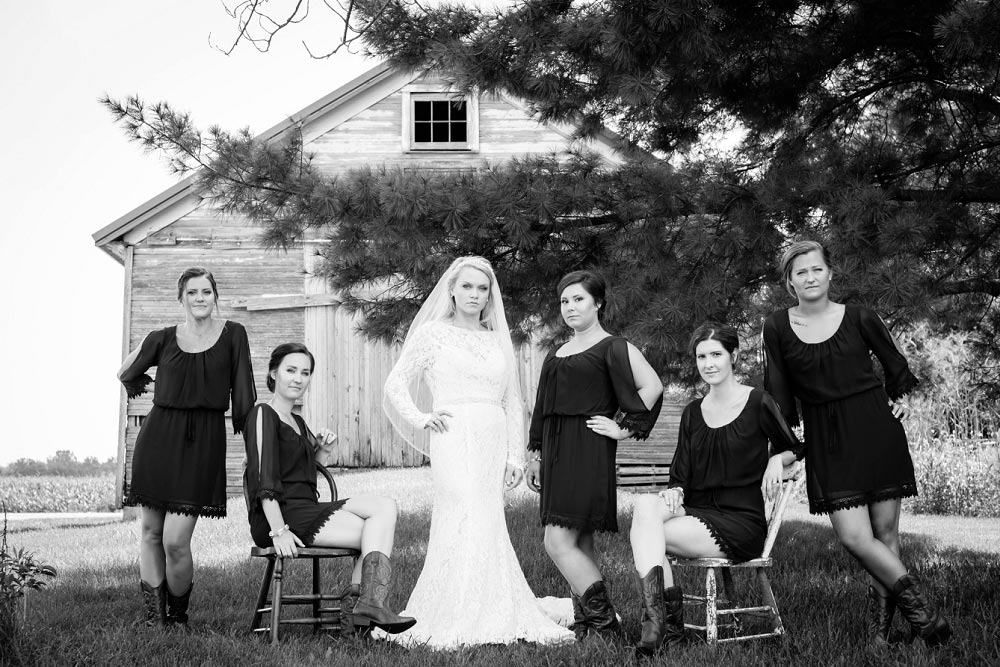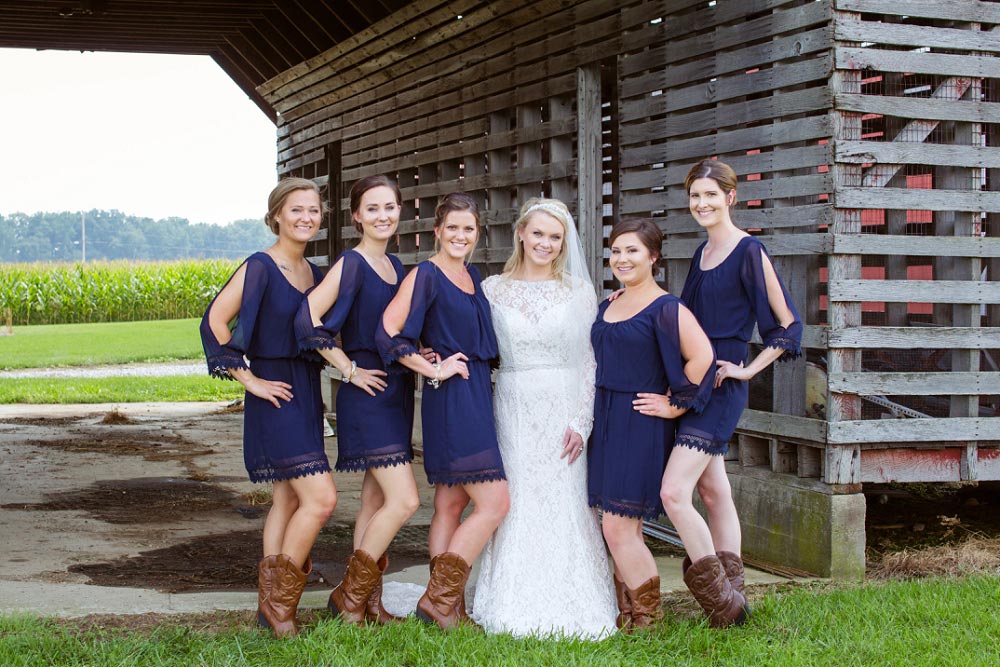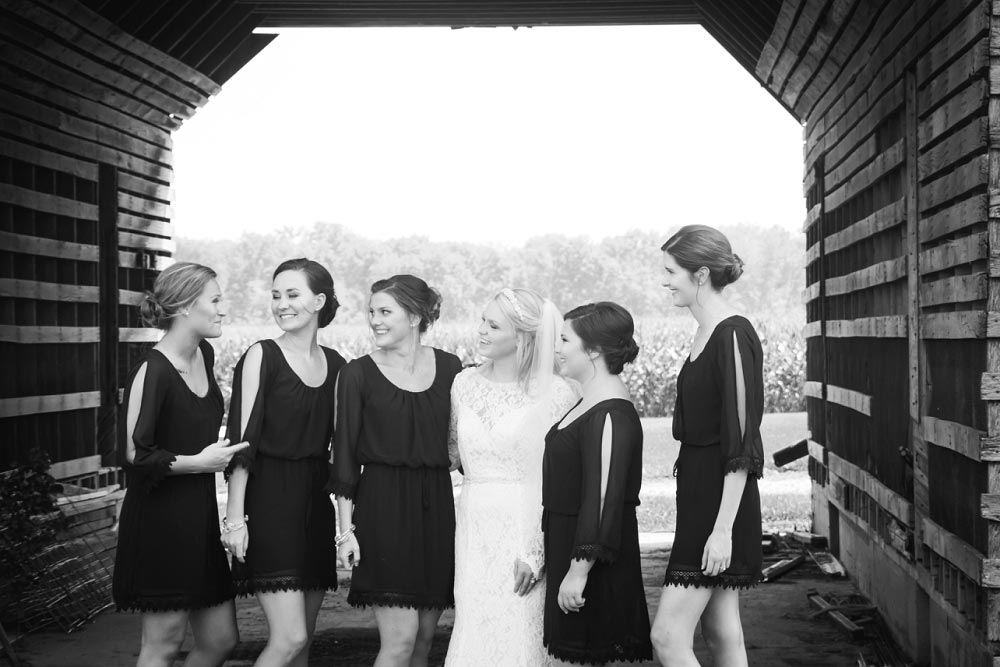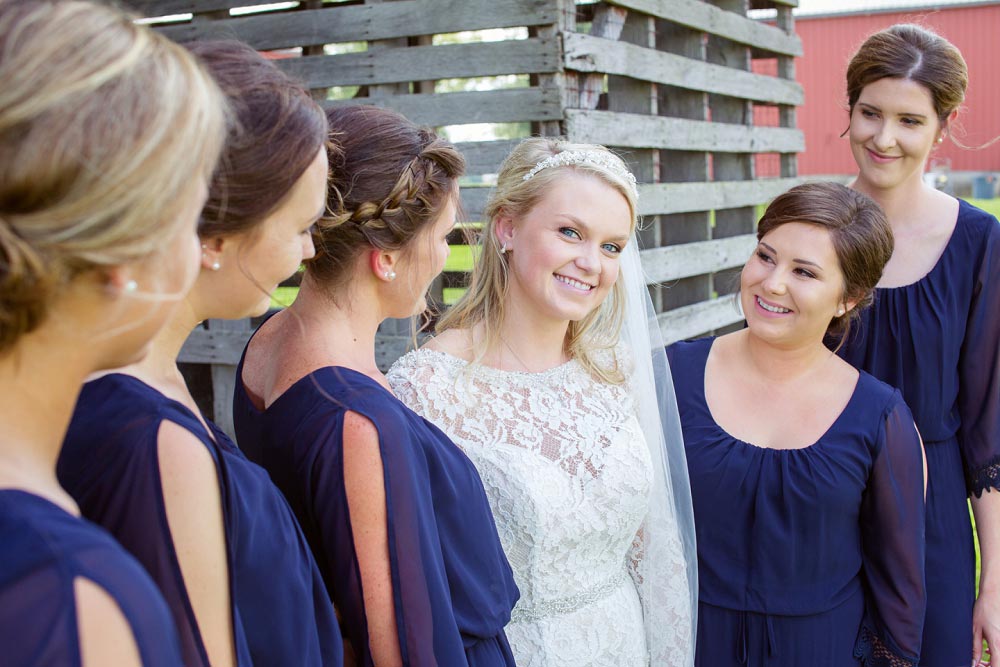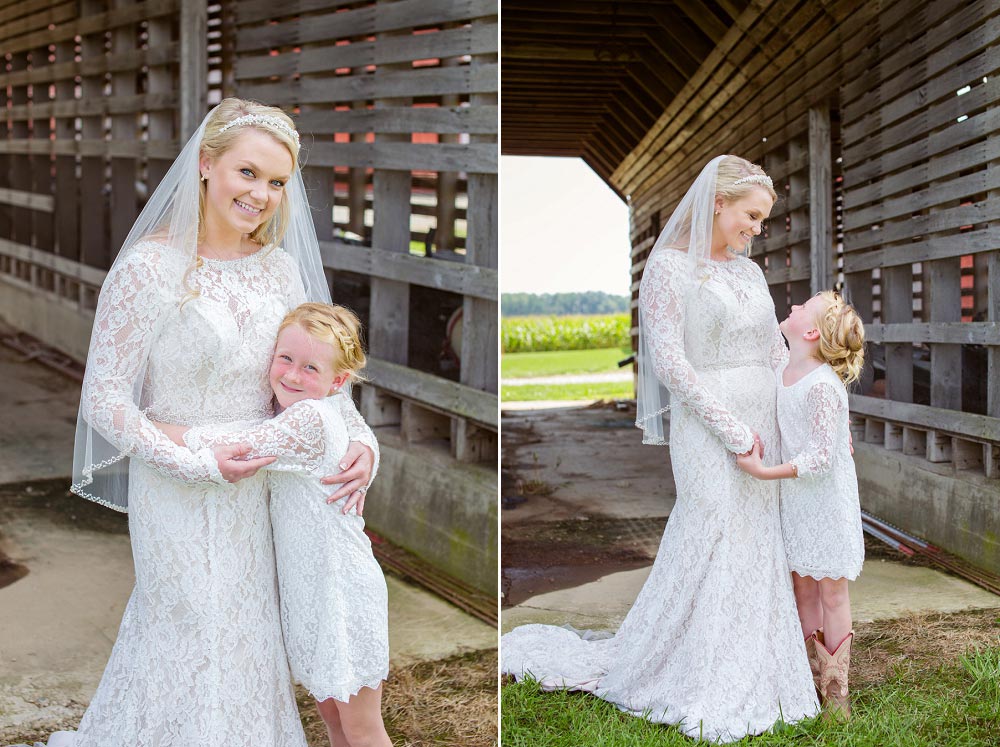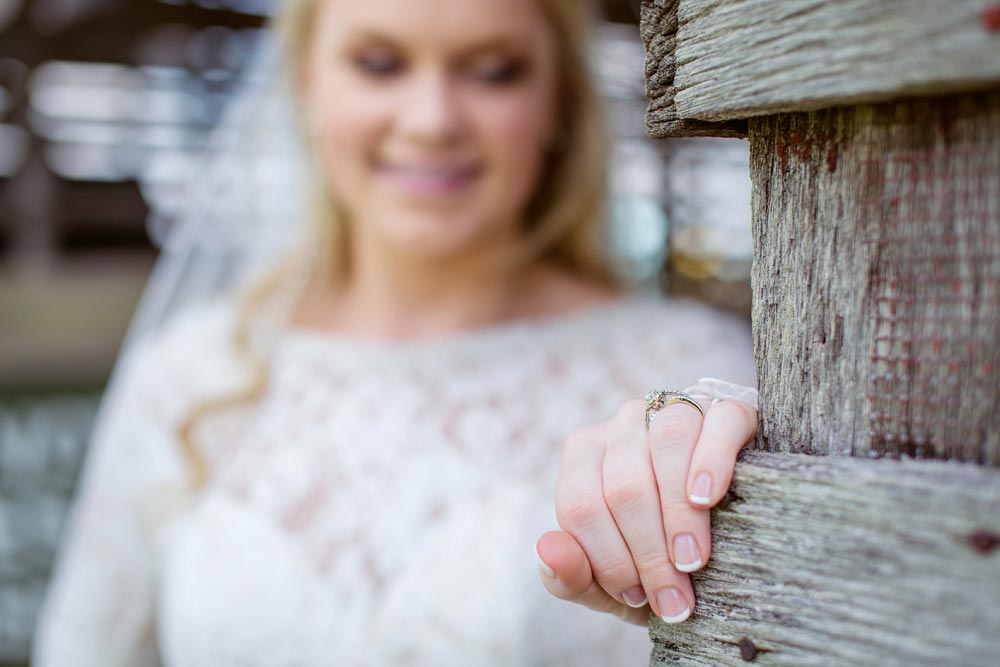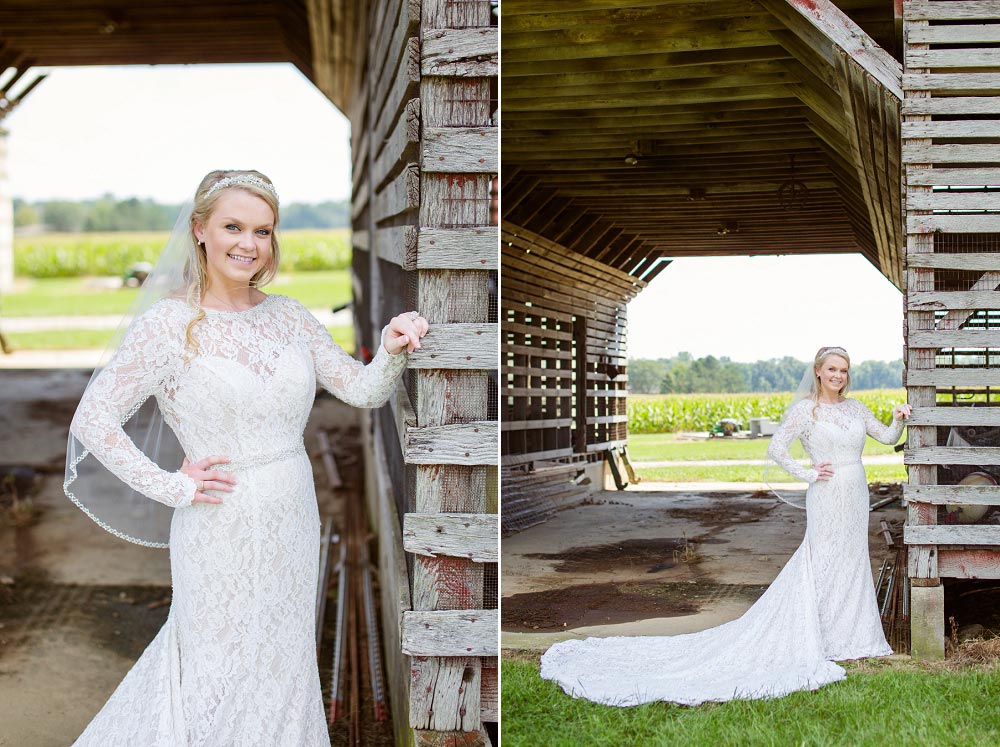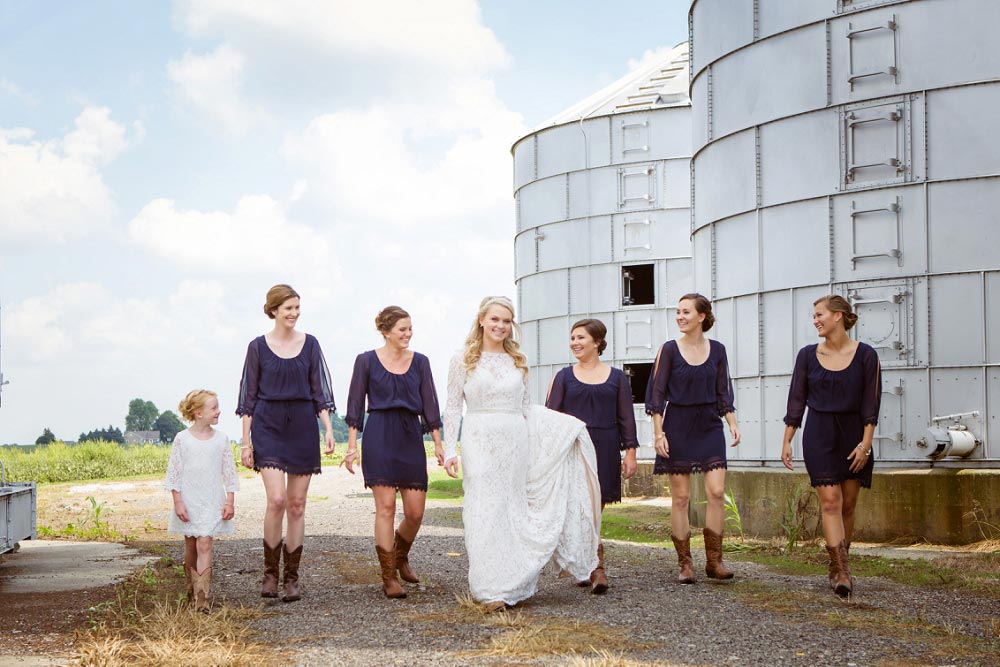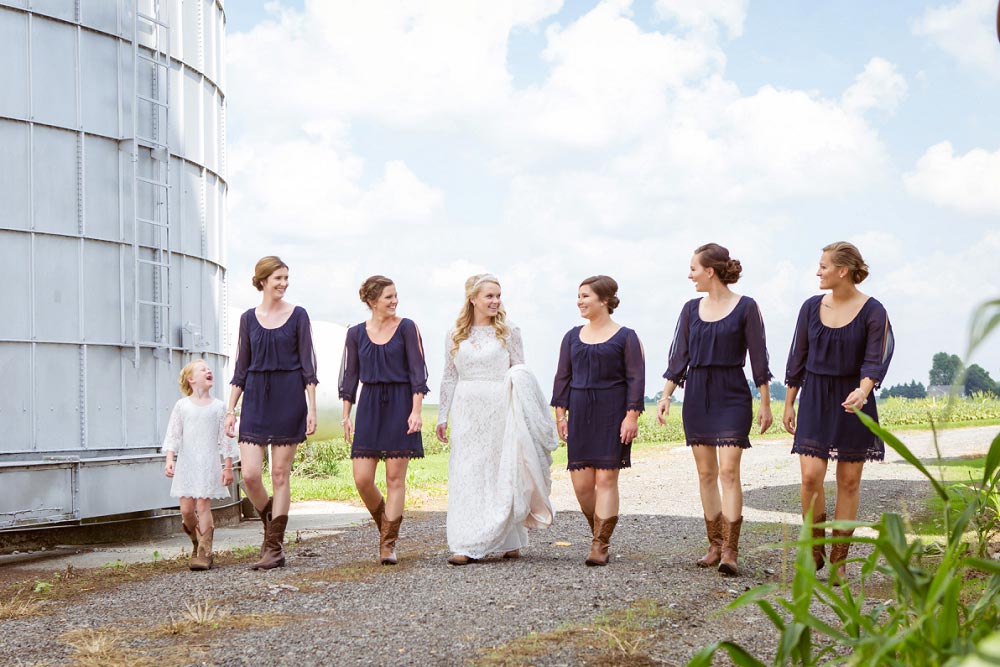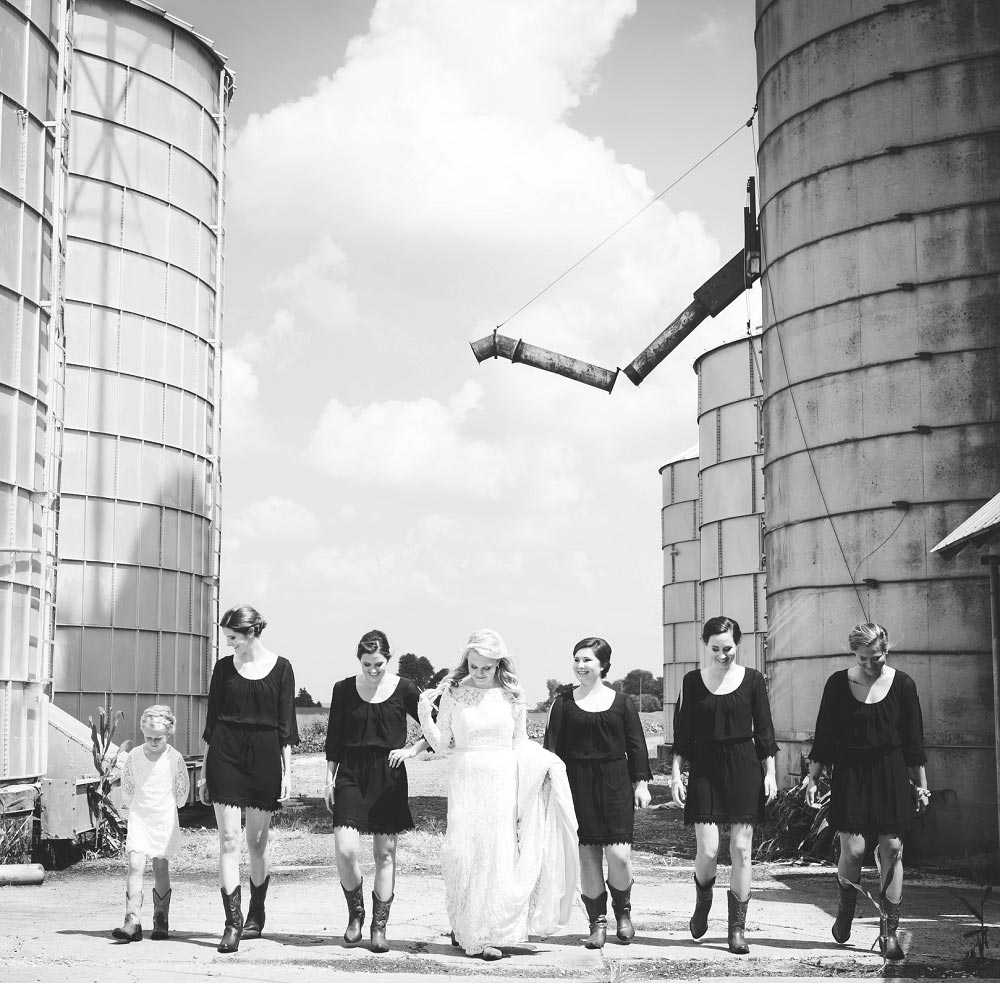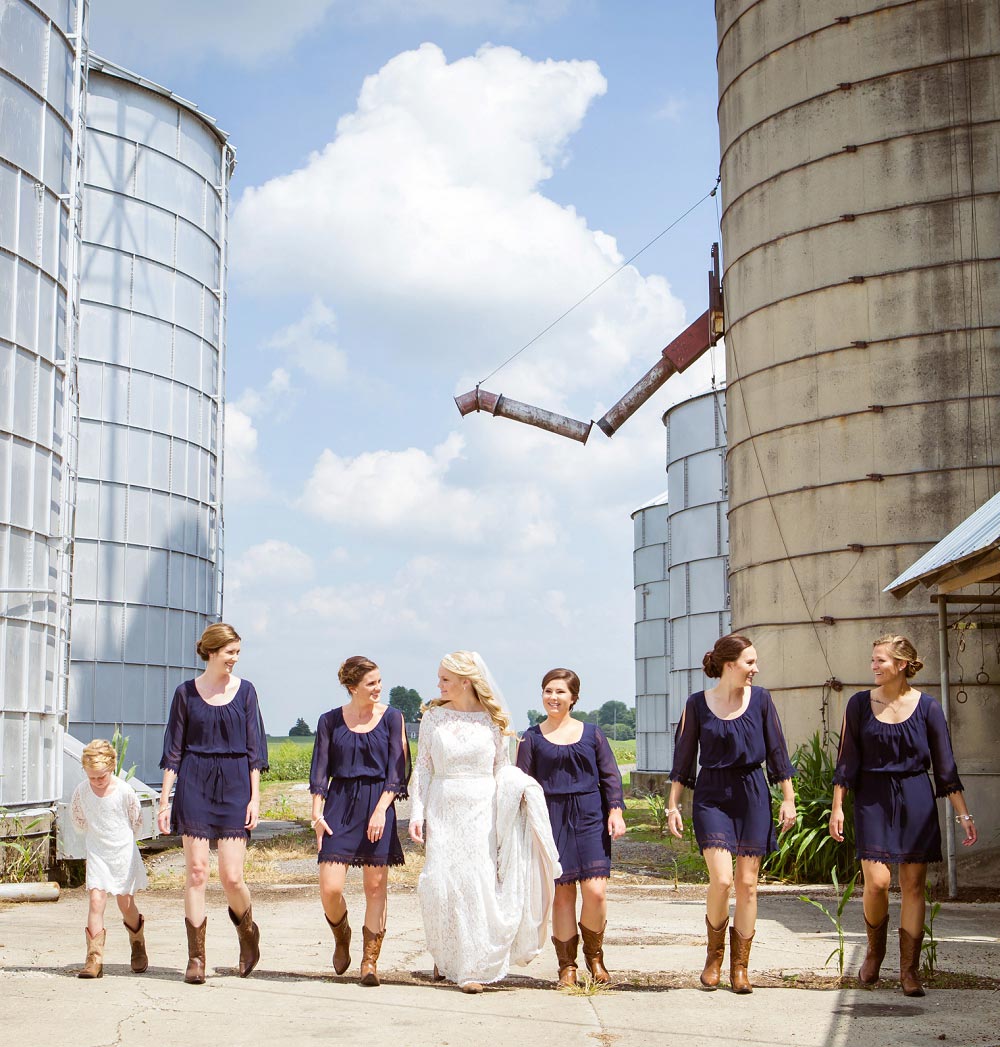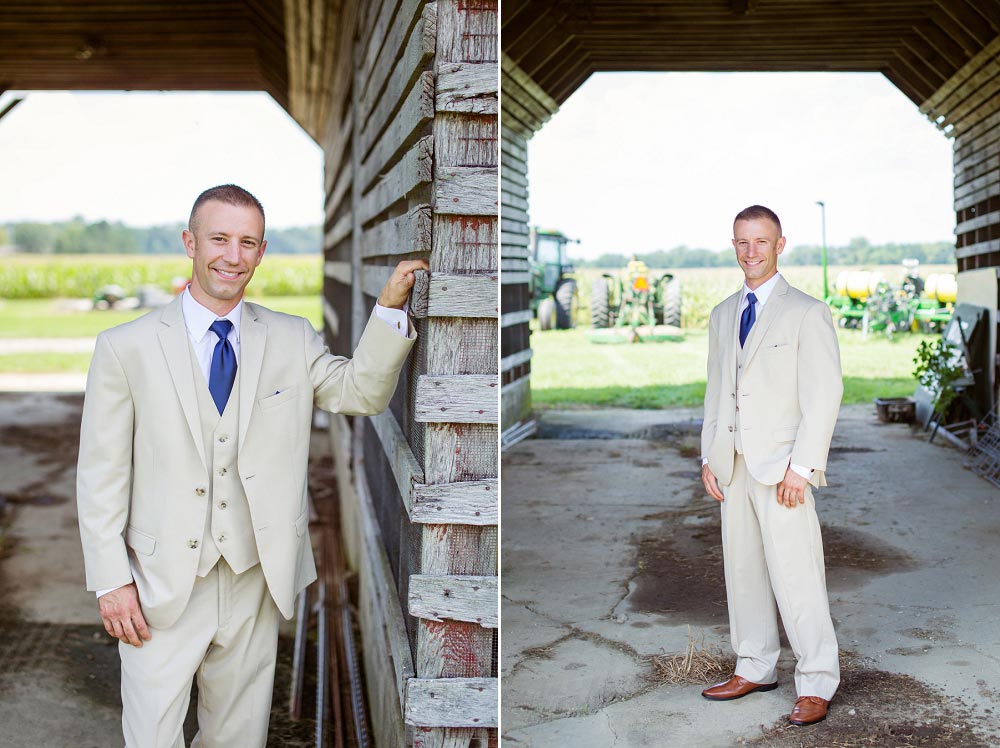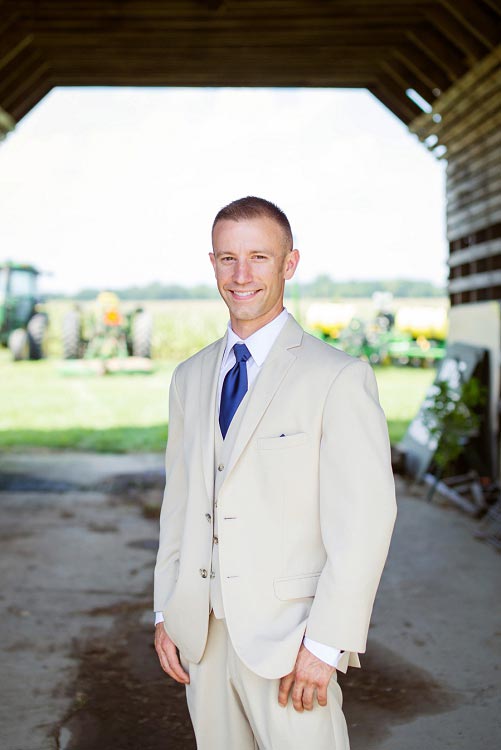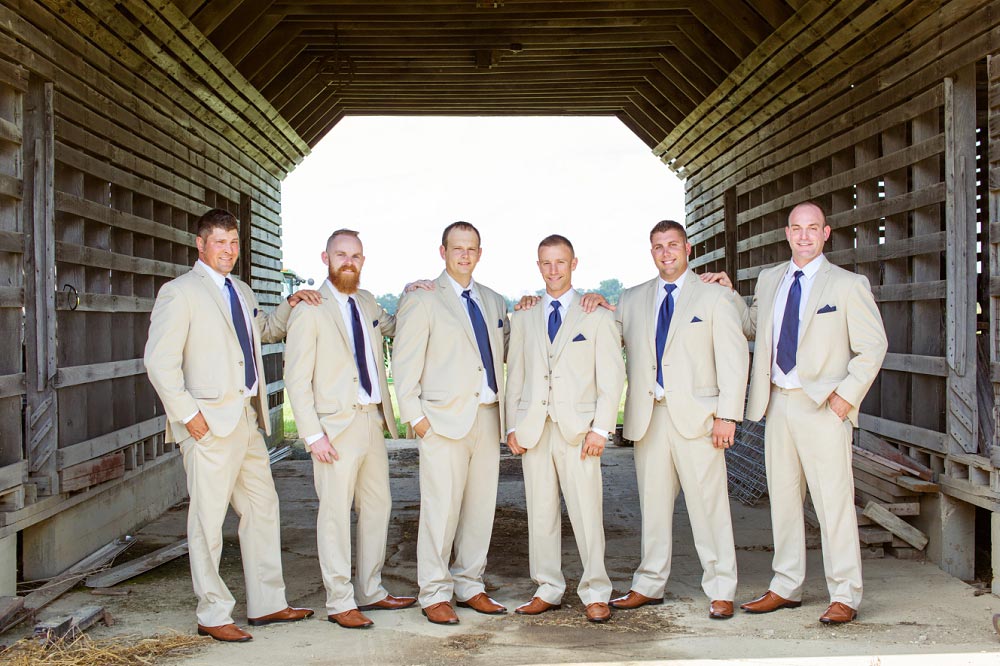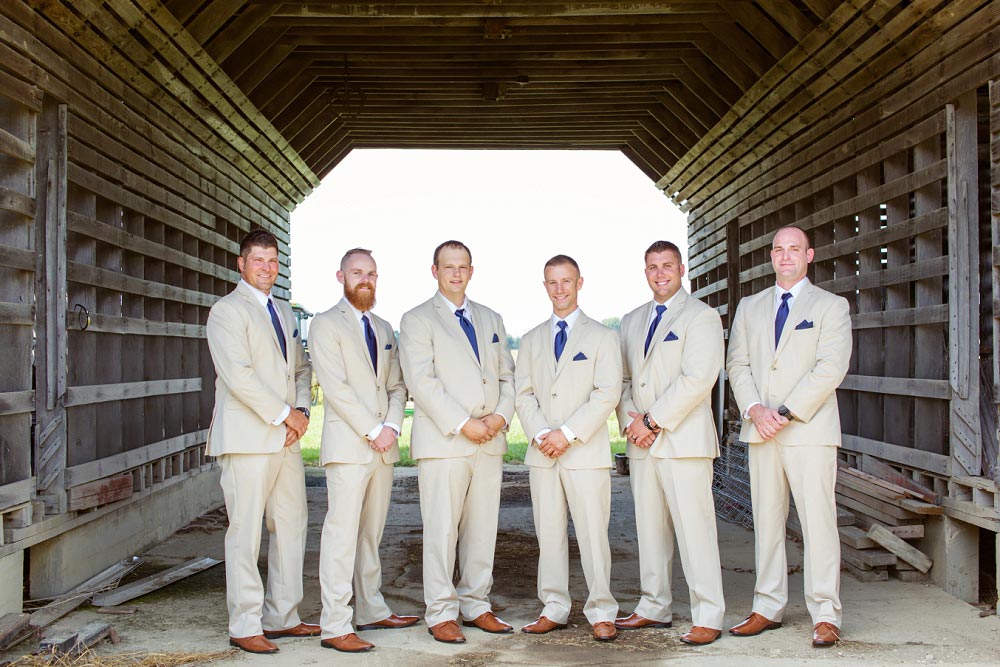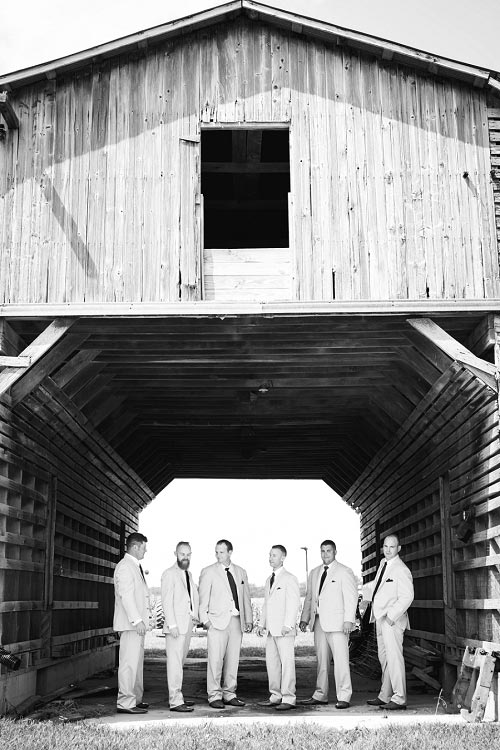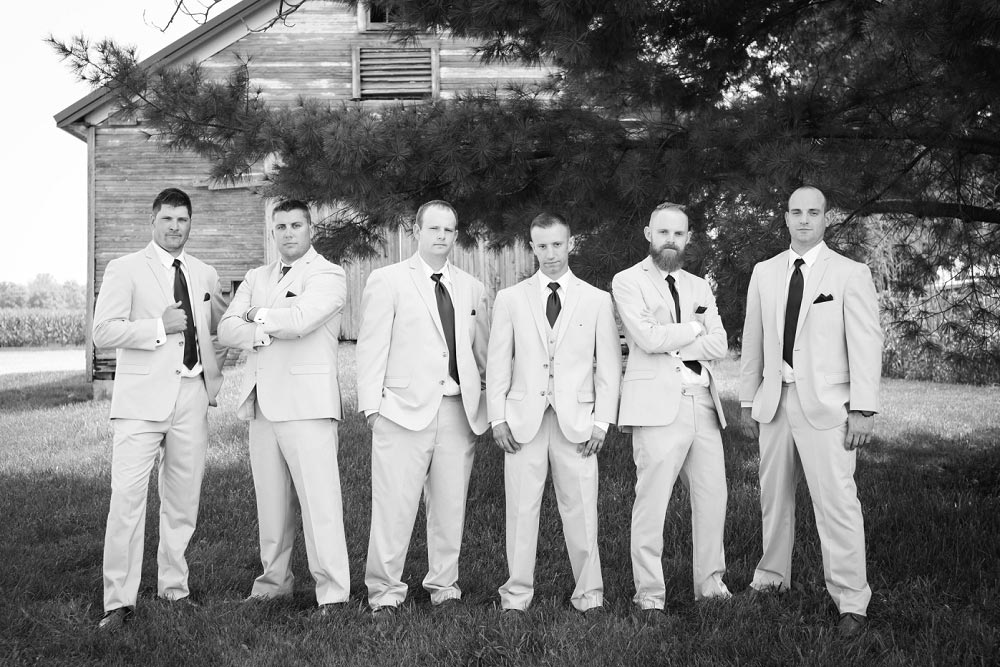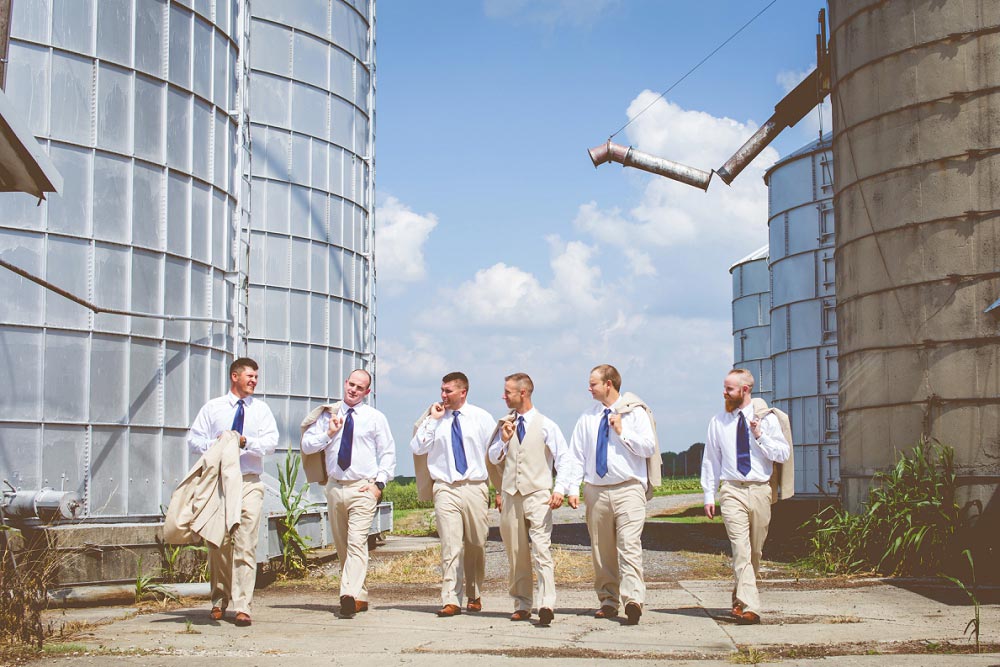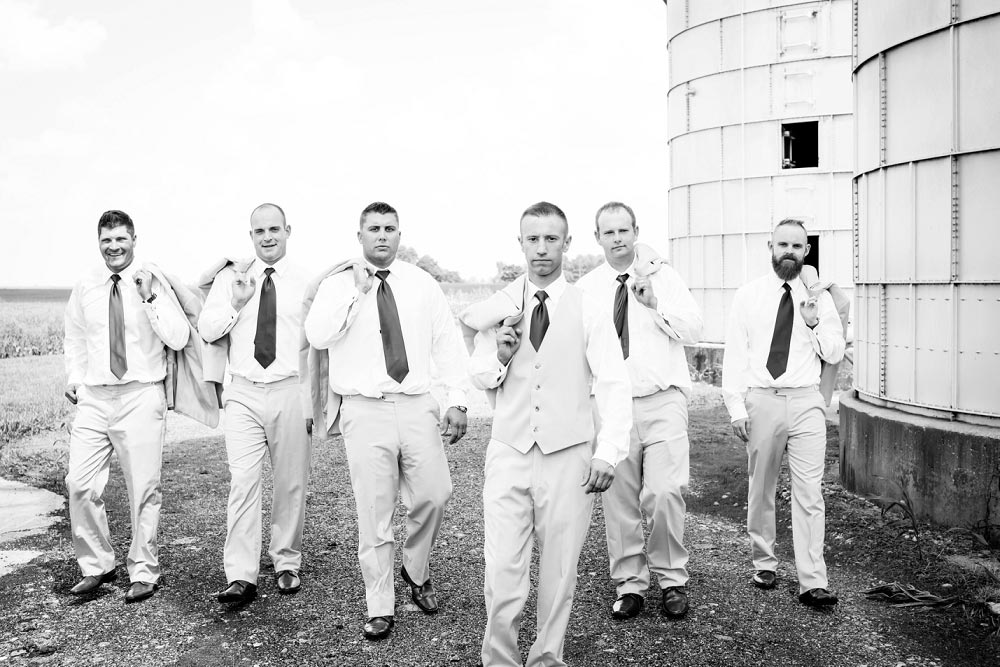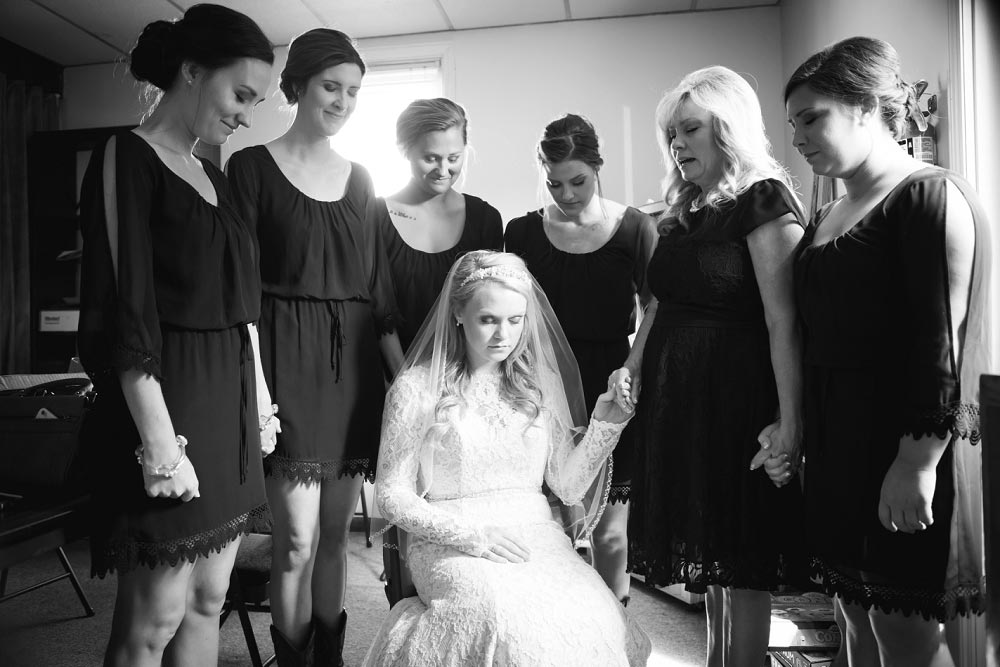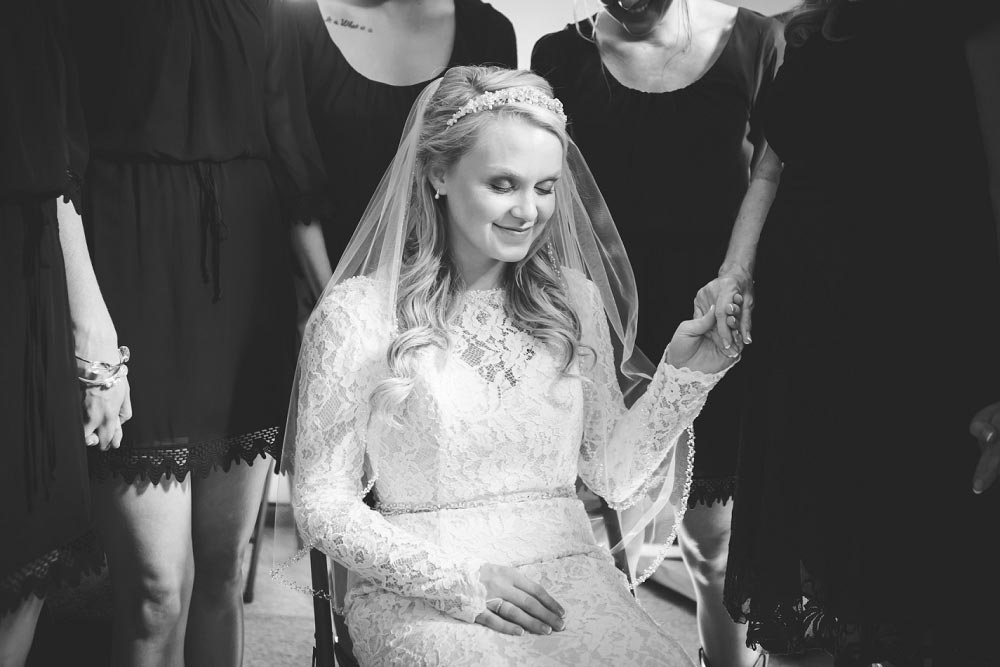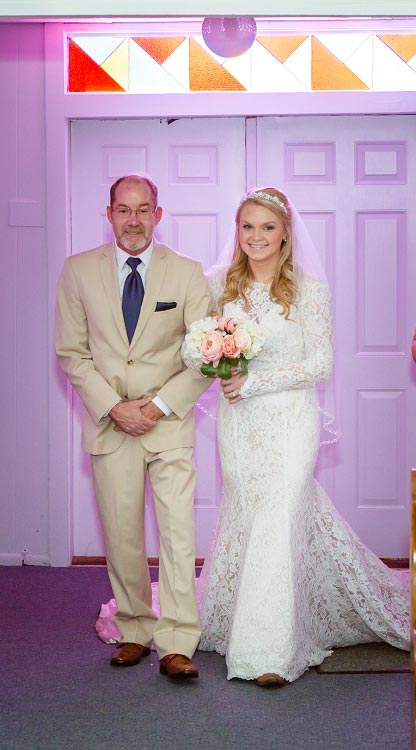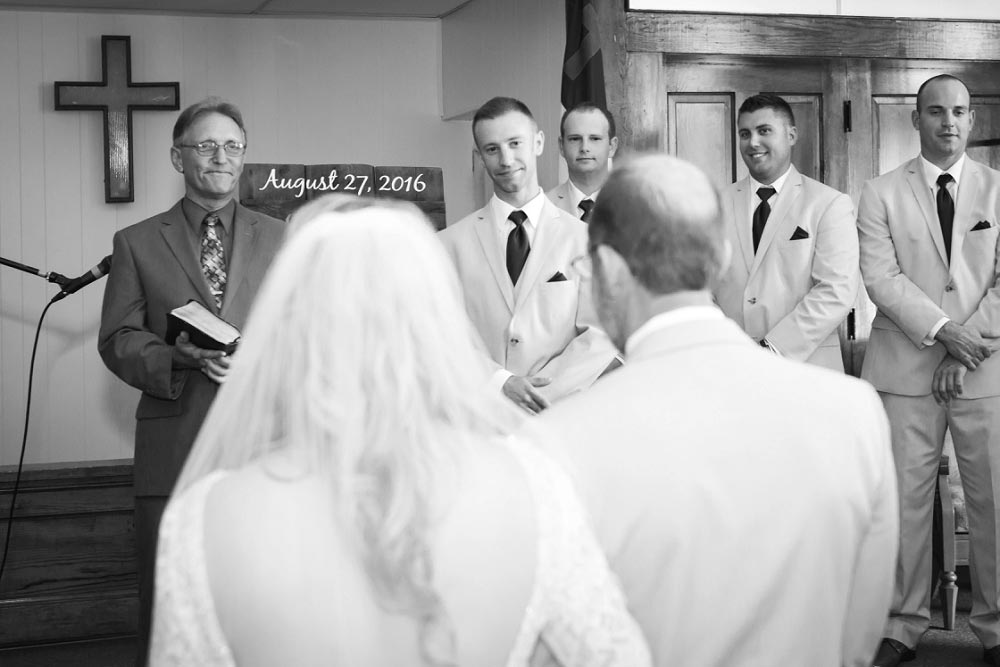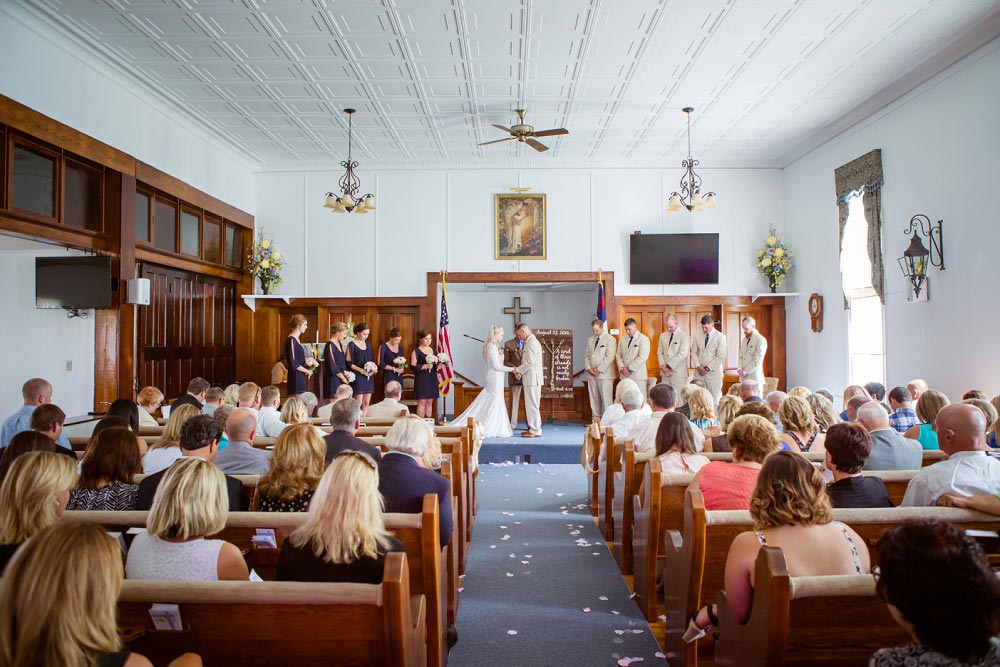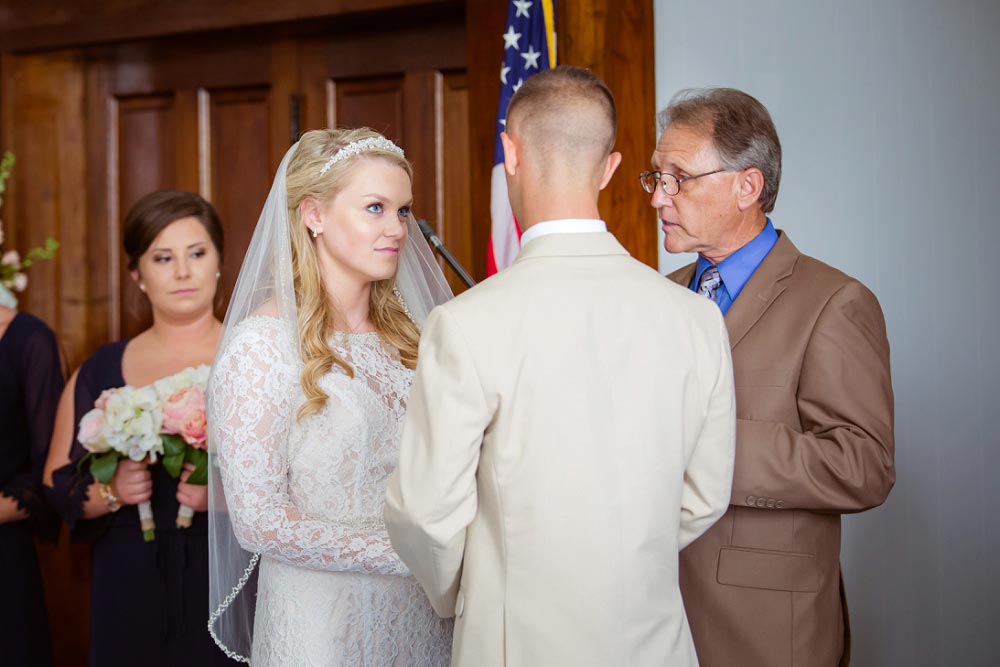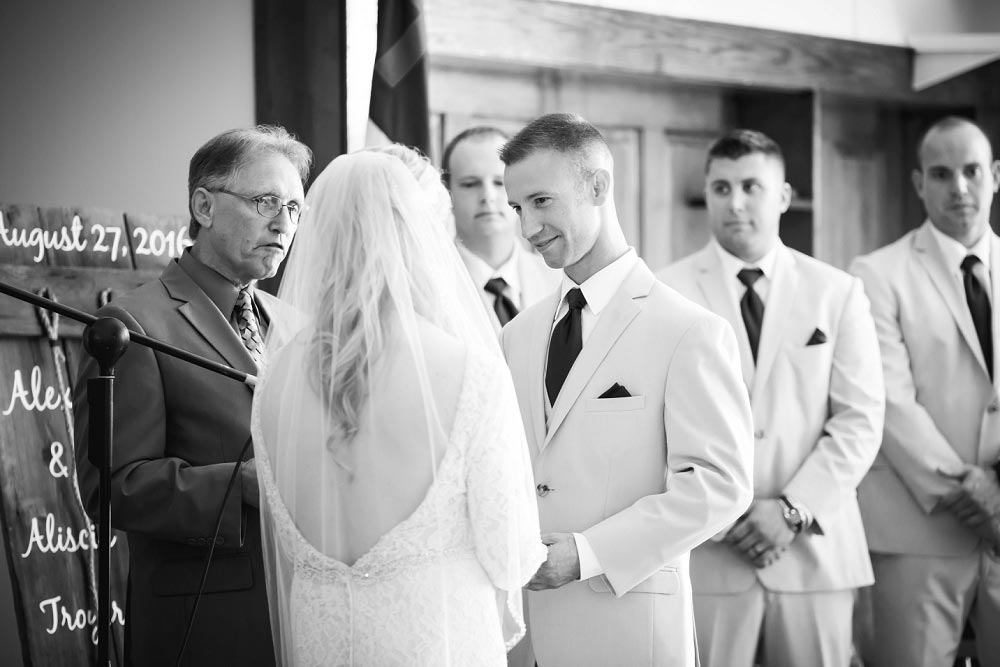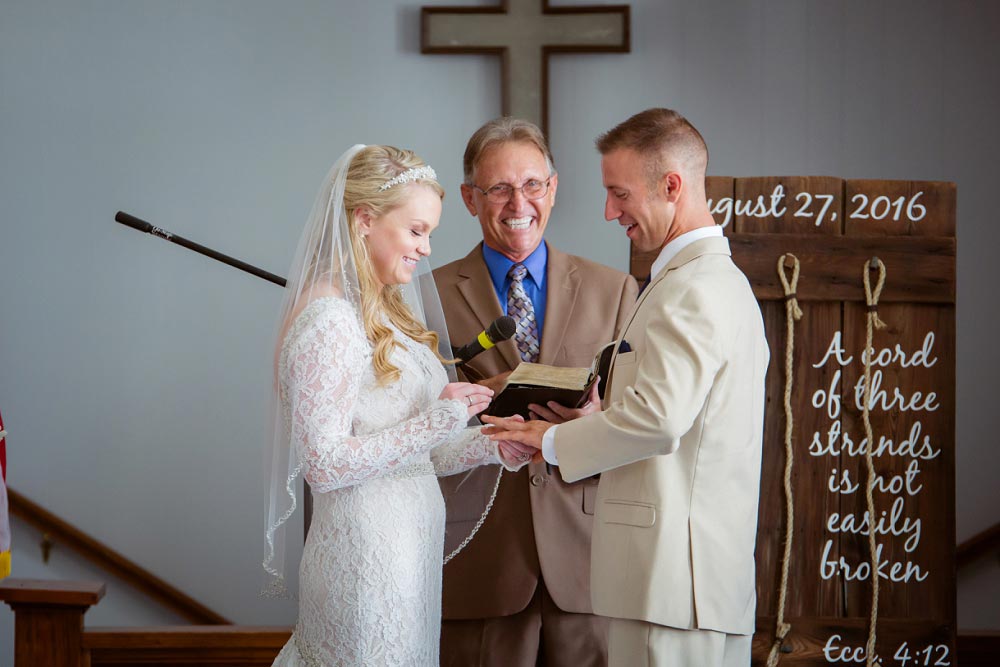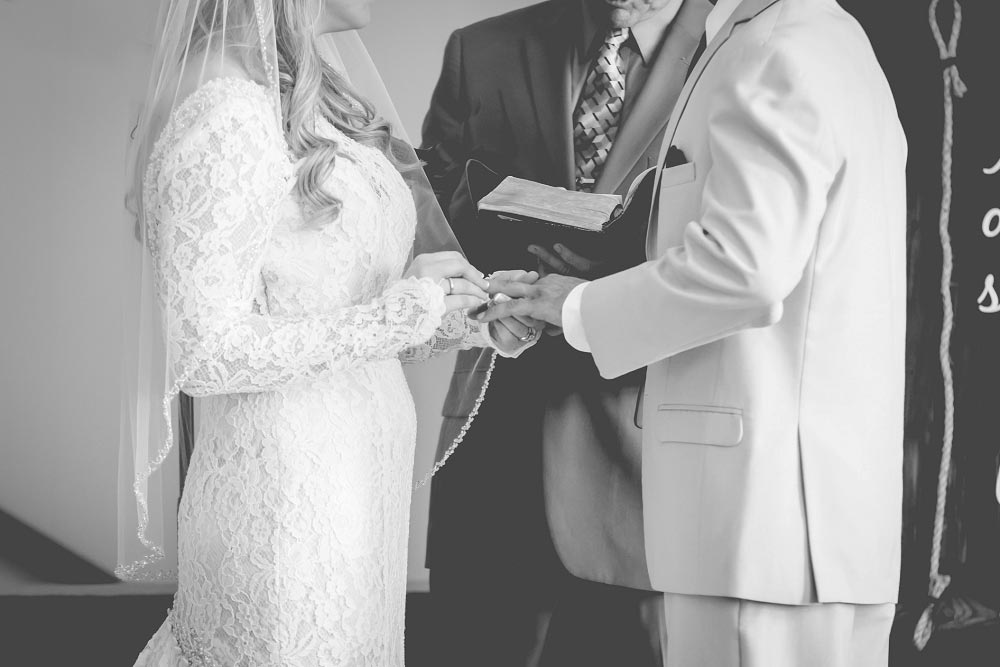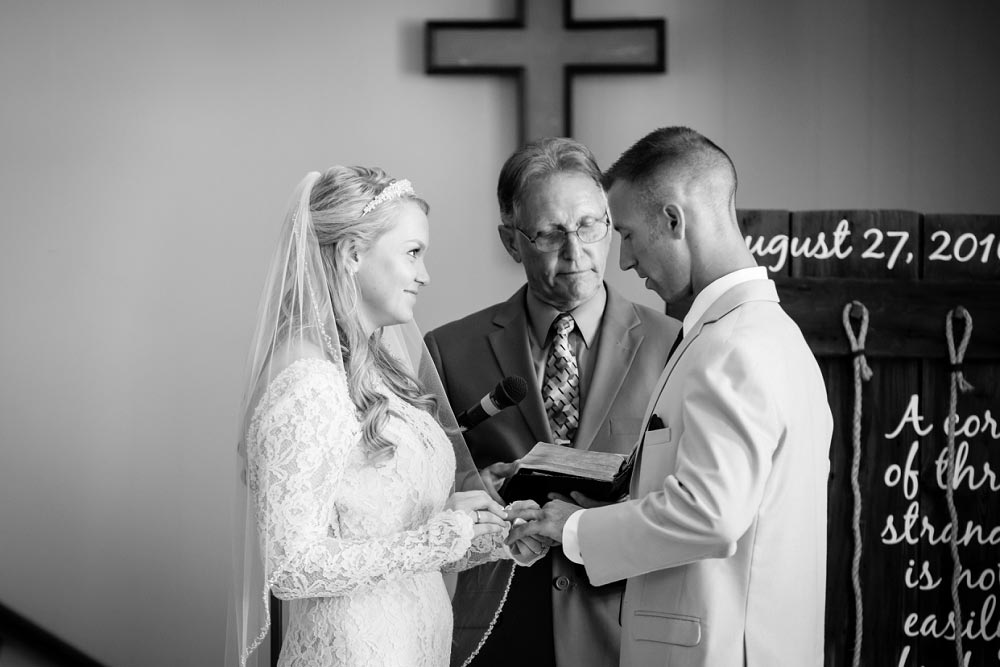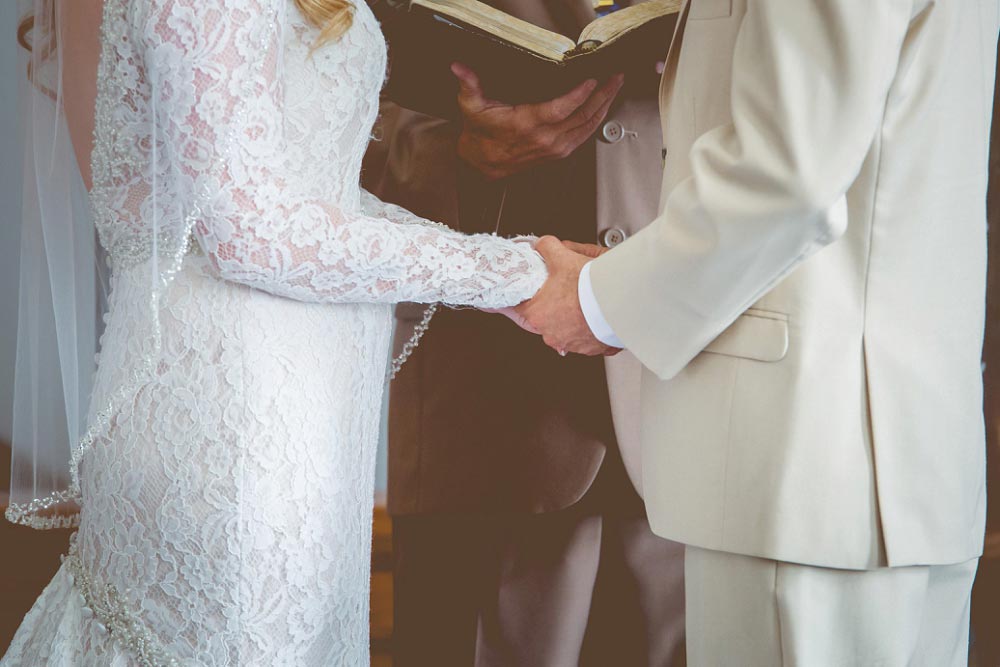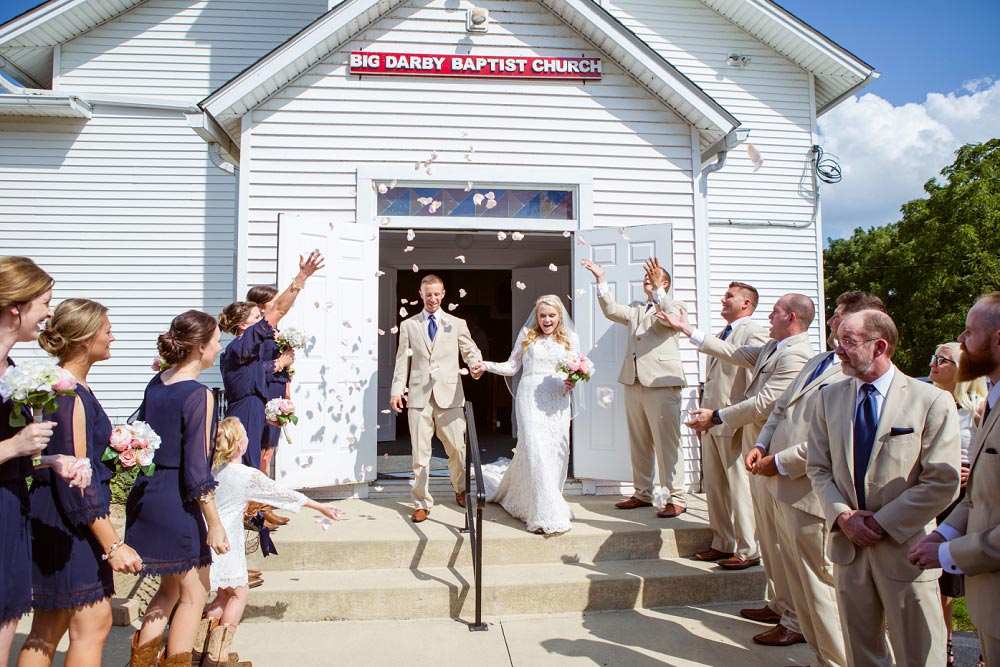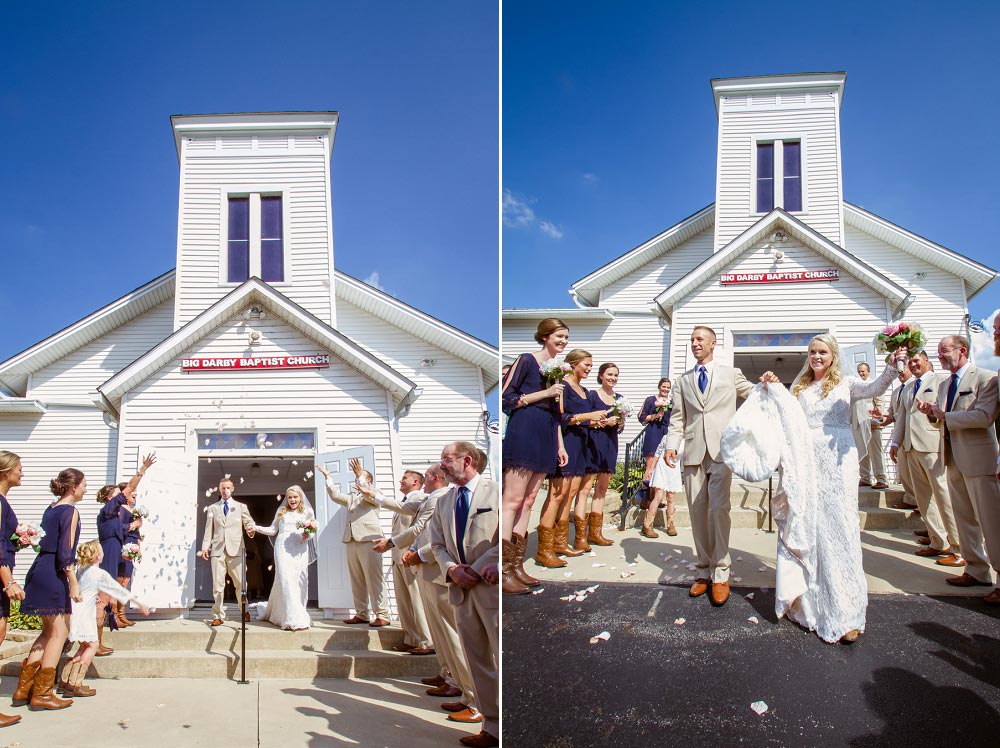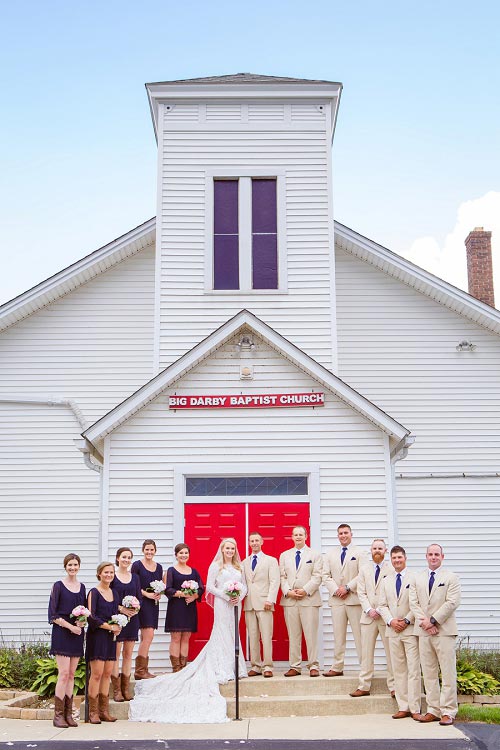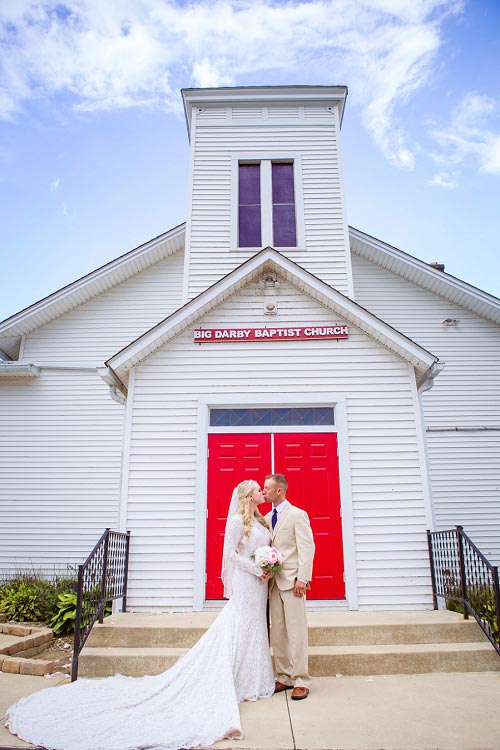 The sky was looking dark and the radar was showing rain…sure enough it poured!!  In fact, it was nearly a torrential downpour!  So, what do you do when your plans were for outdoor pictures and it's pouring?!  You get creative with the tiny space you have to work with inside an old, country church….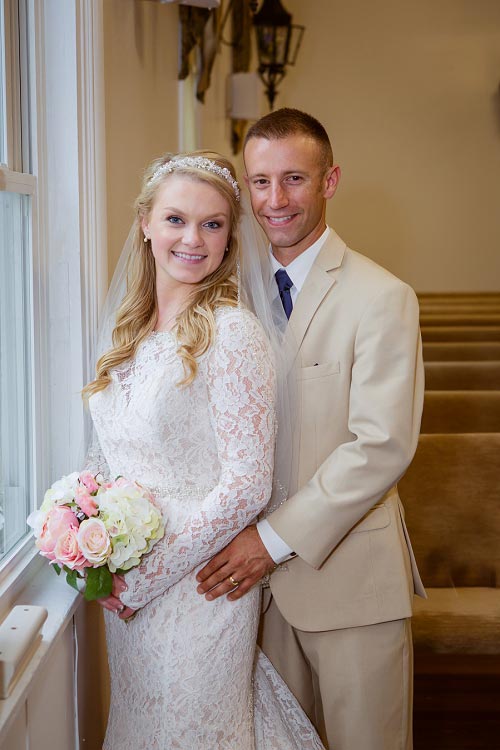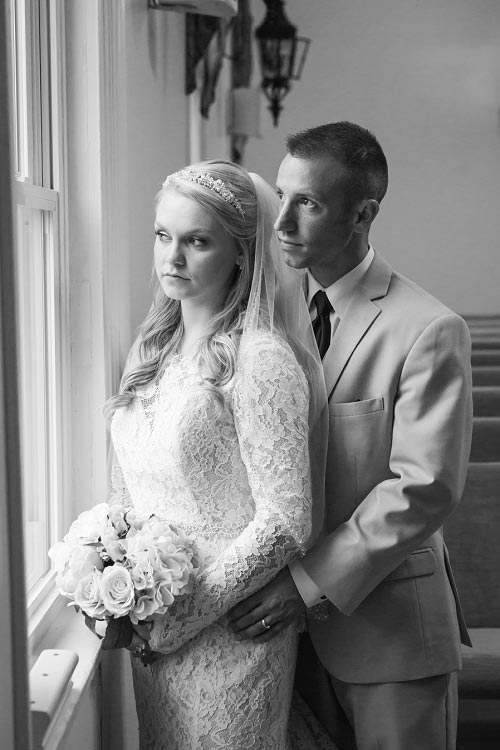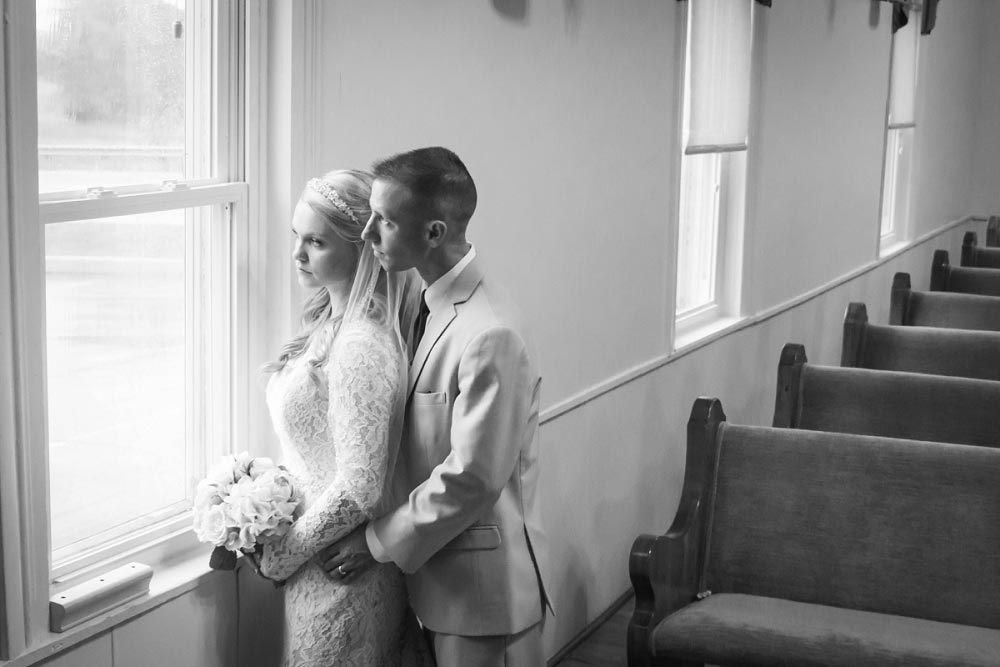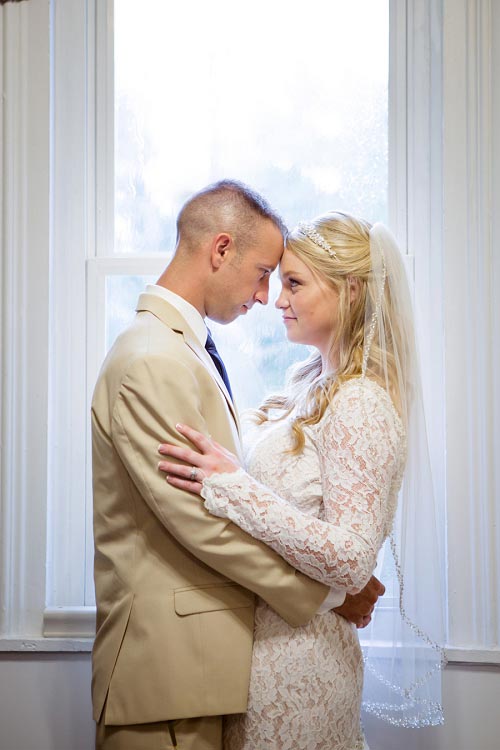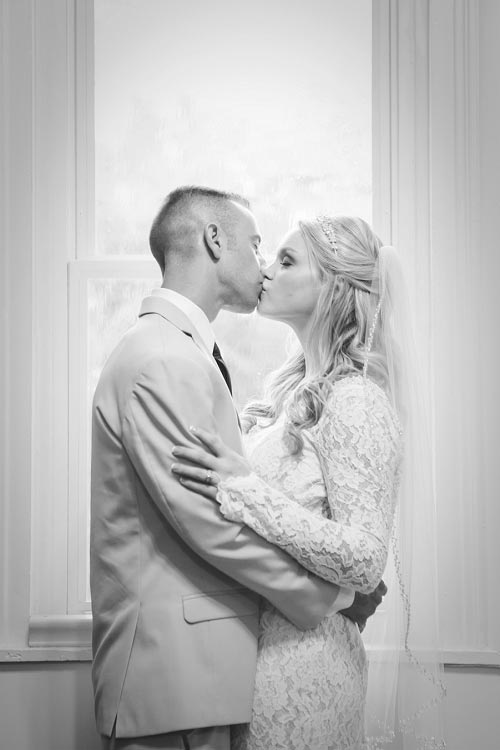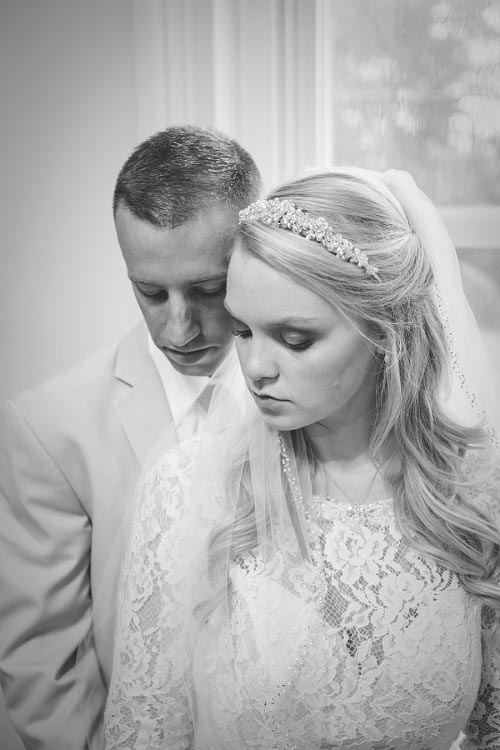 It cleared up and we were able to quickly snap a few pictures during the reception at the London Country Club & Golf Course.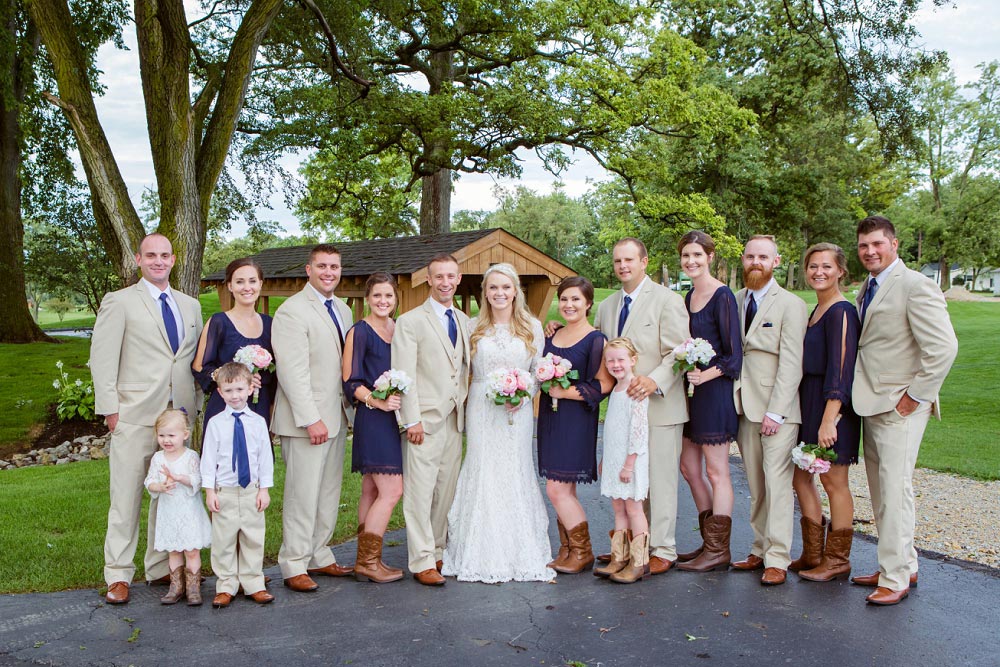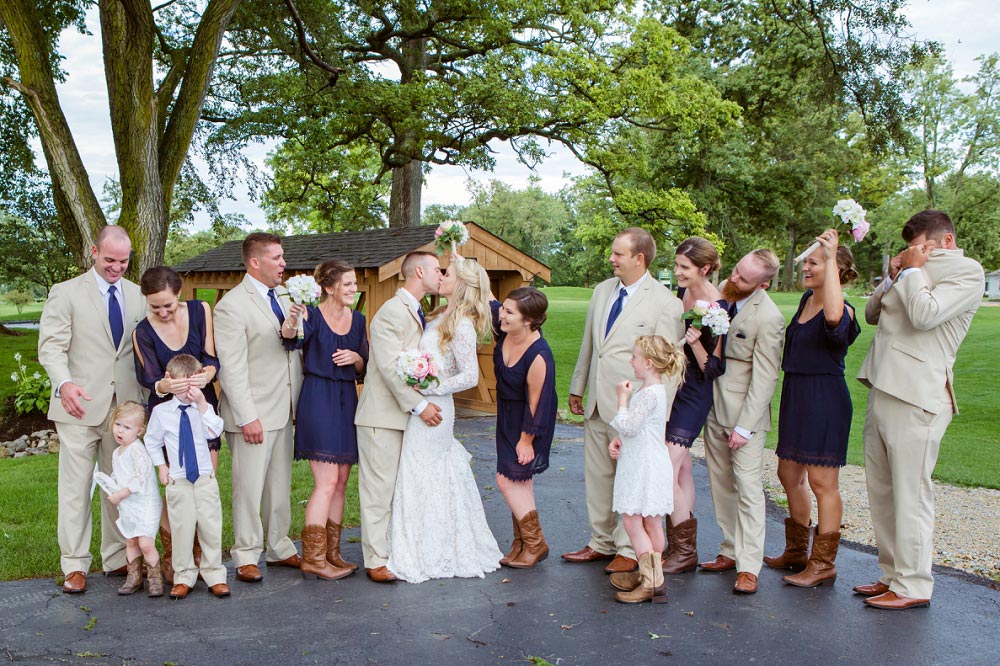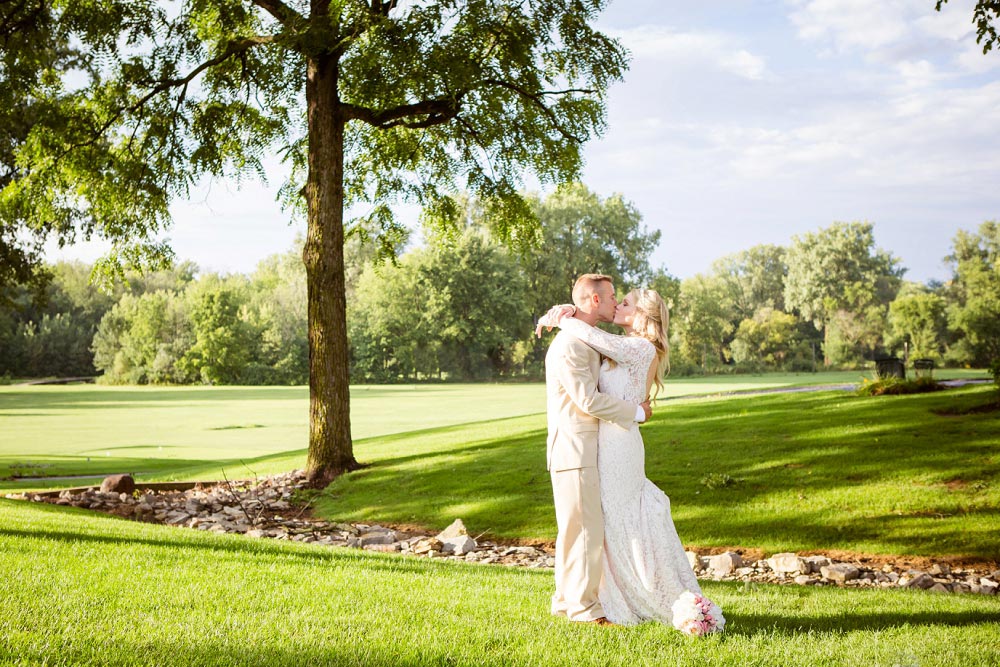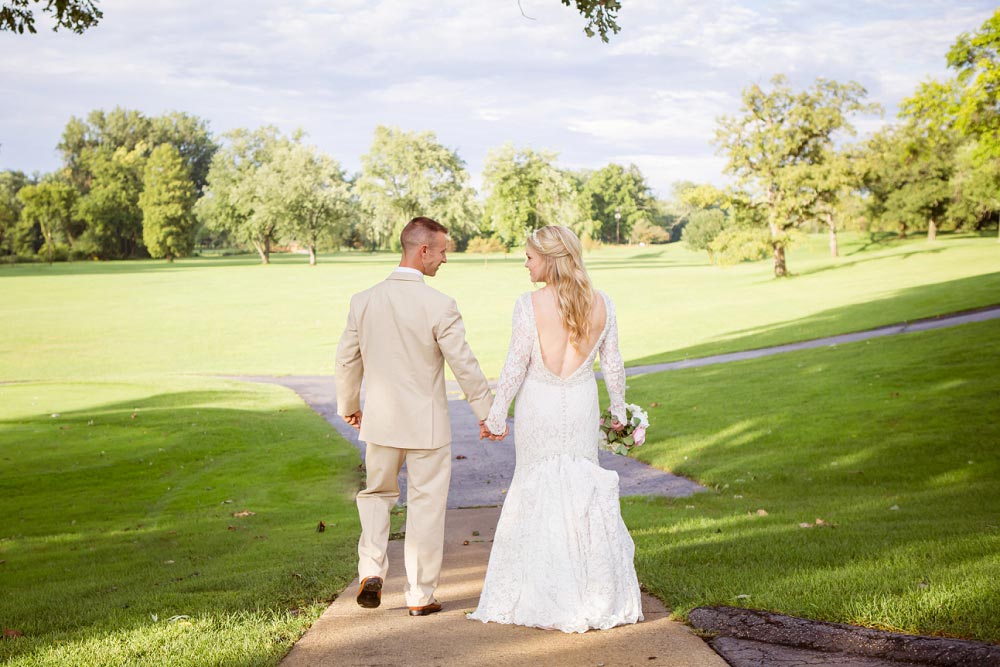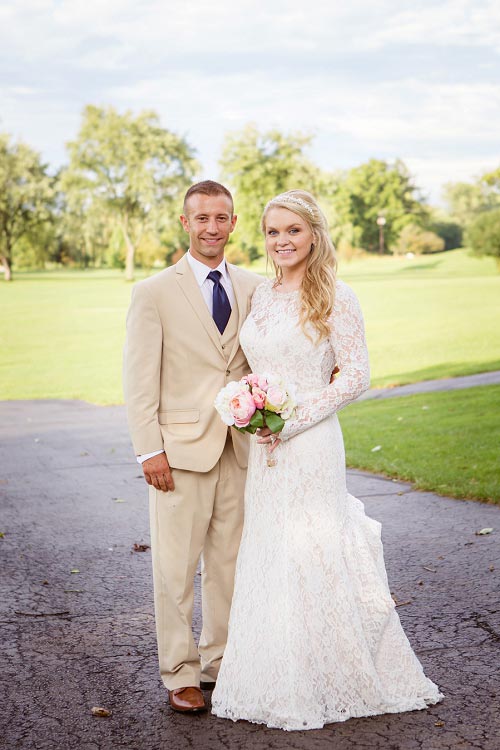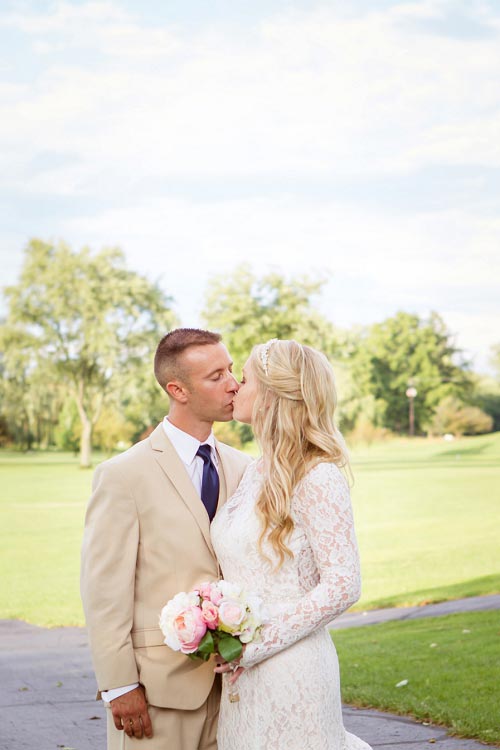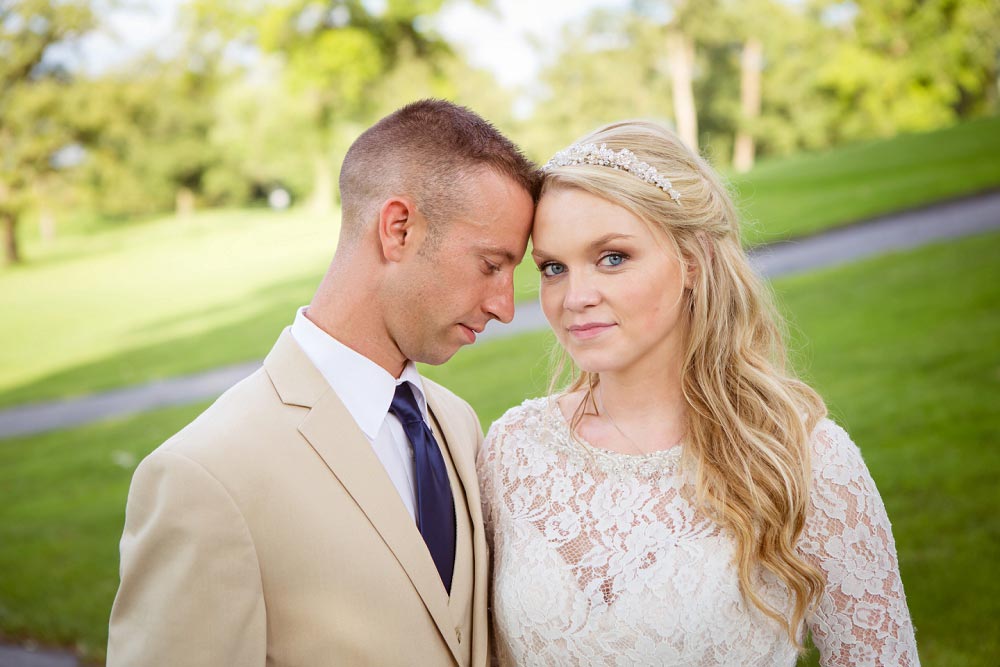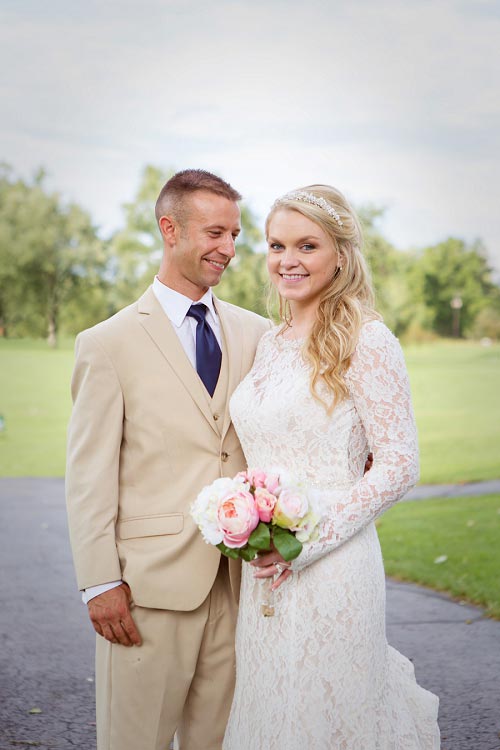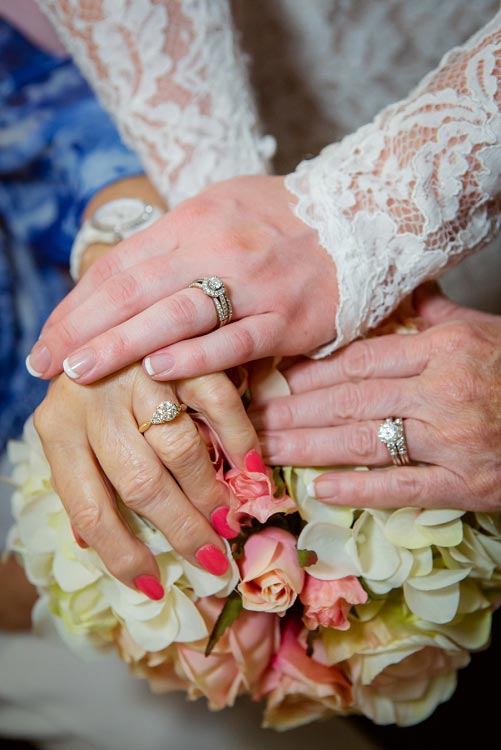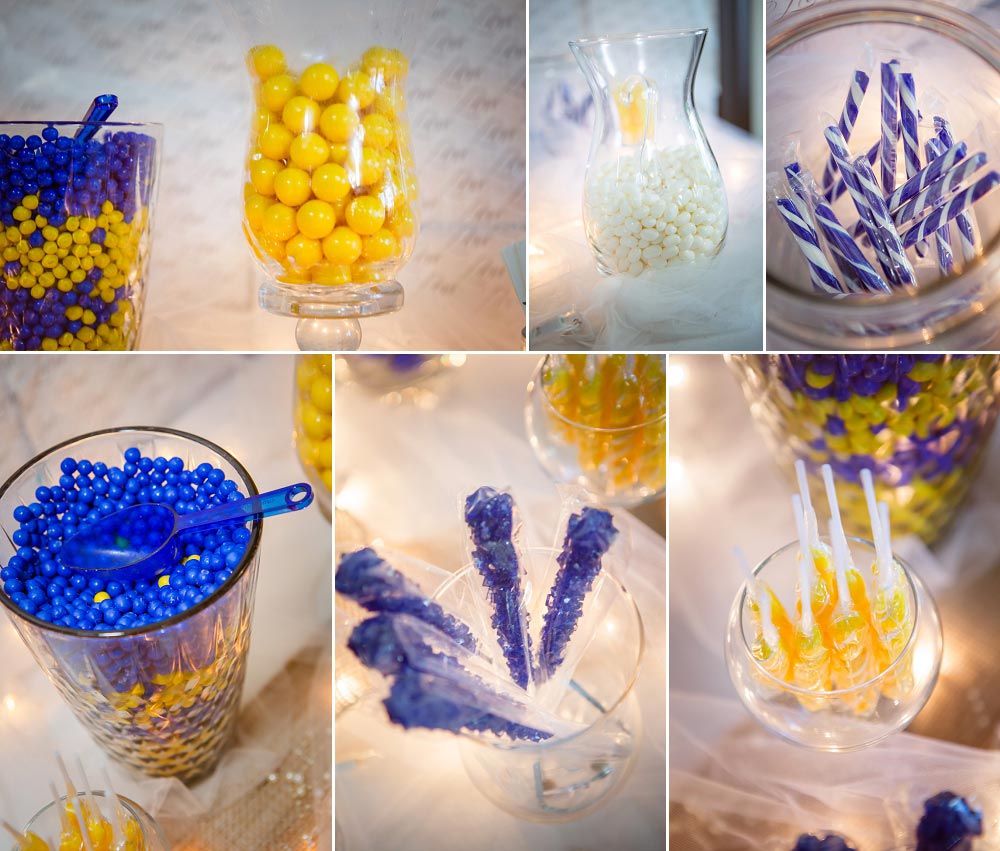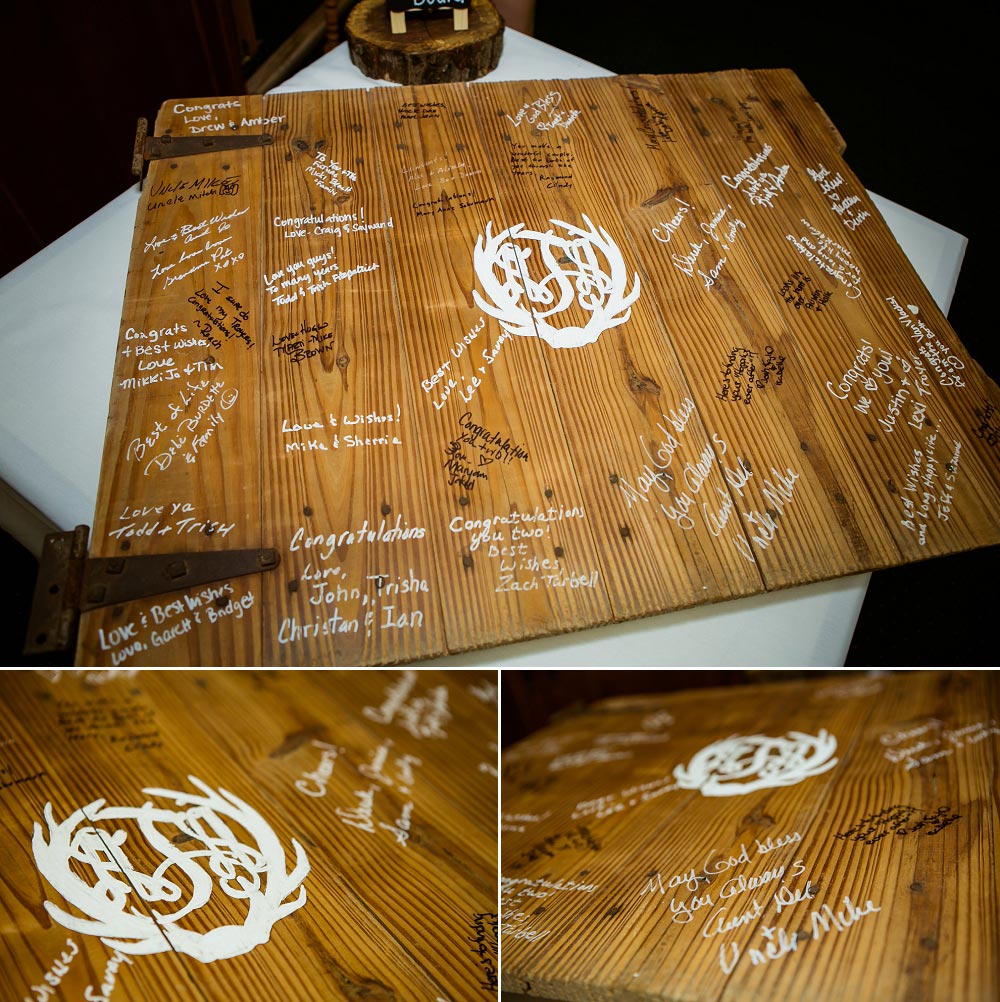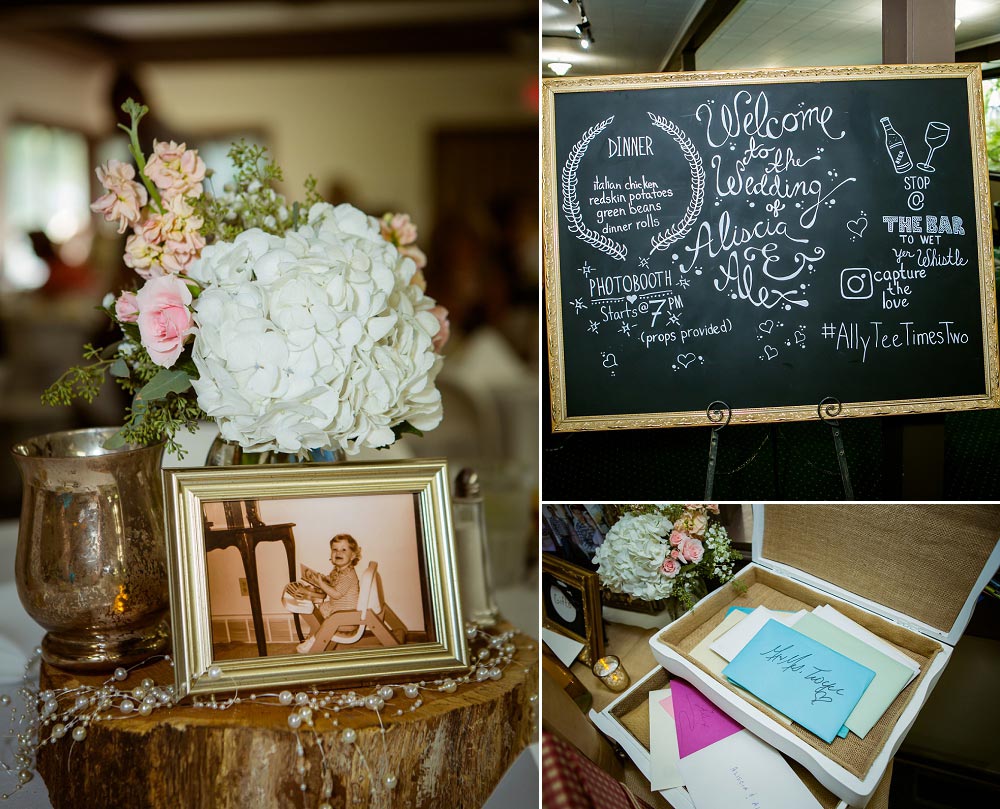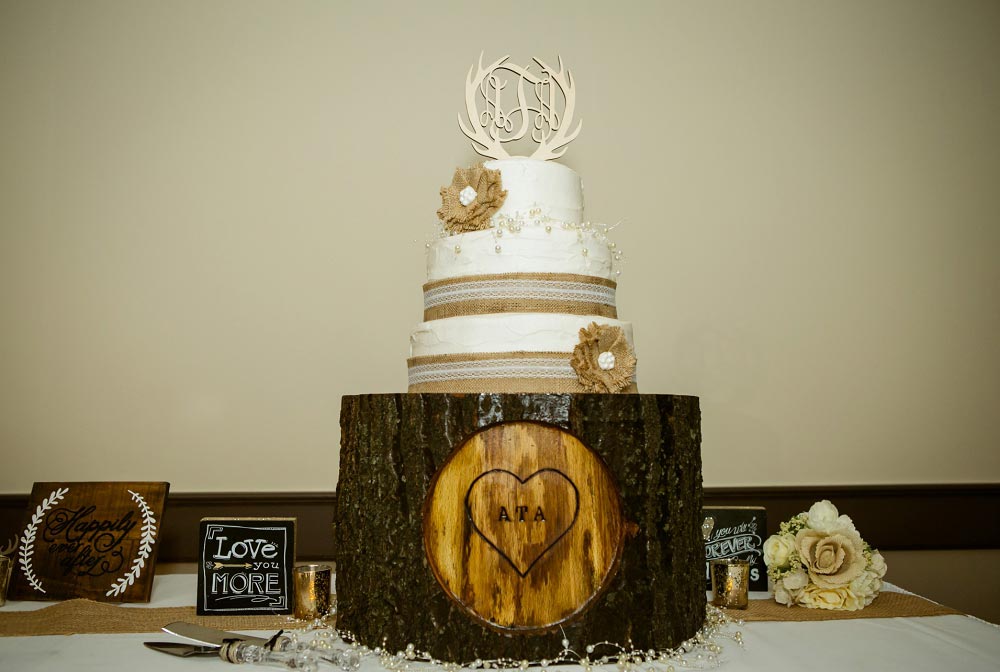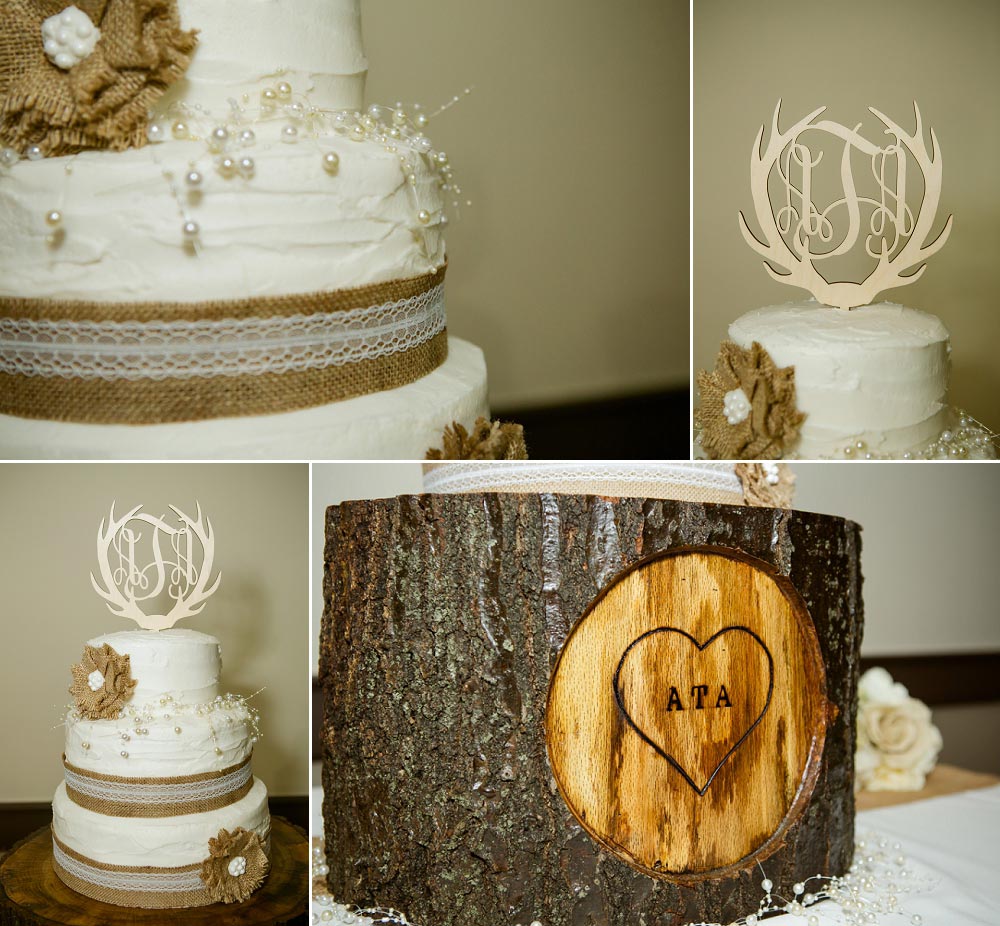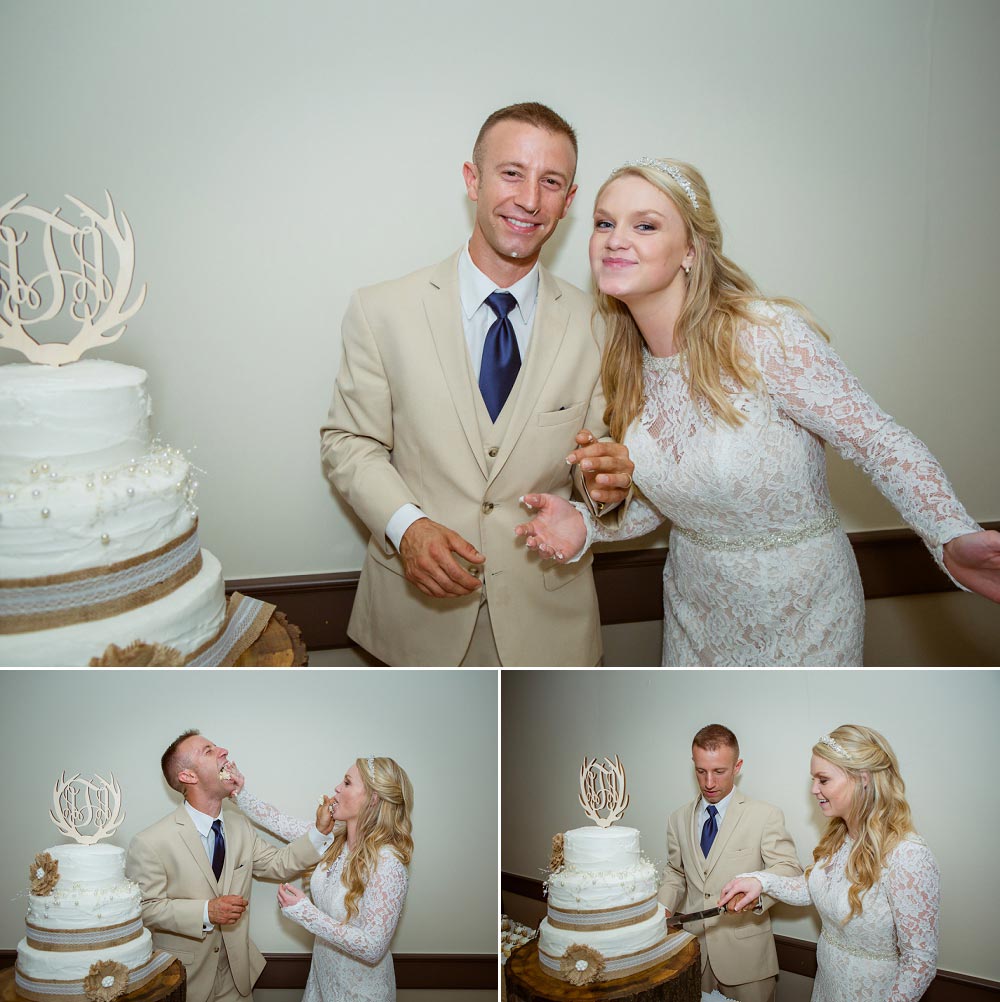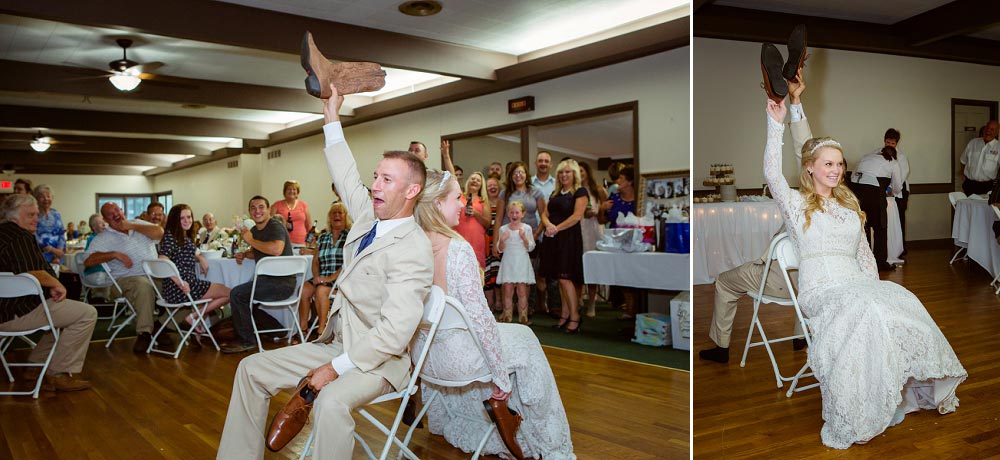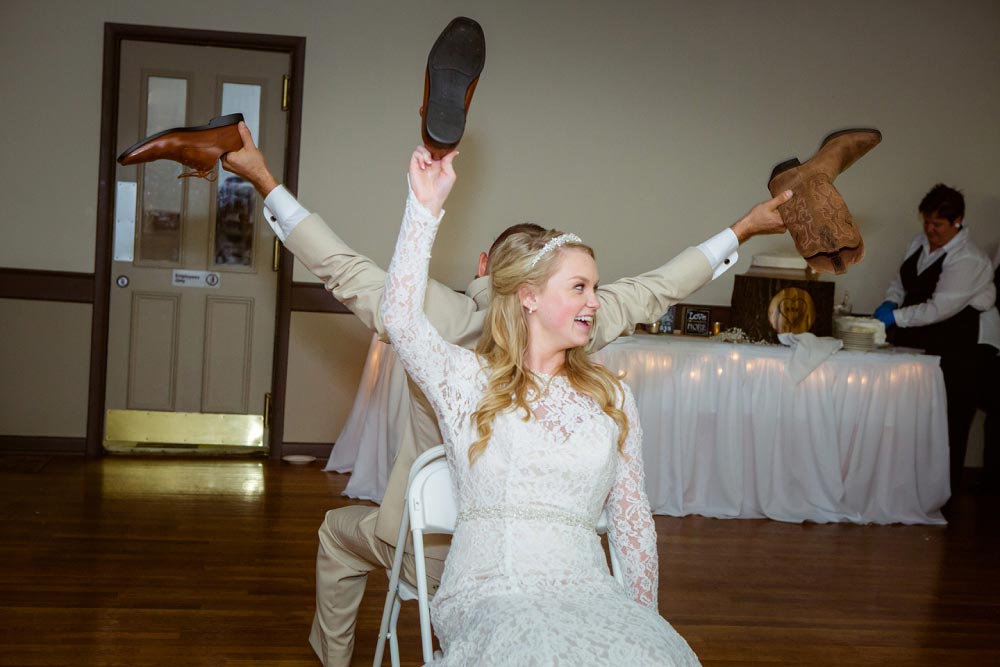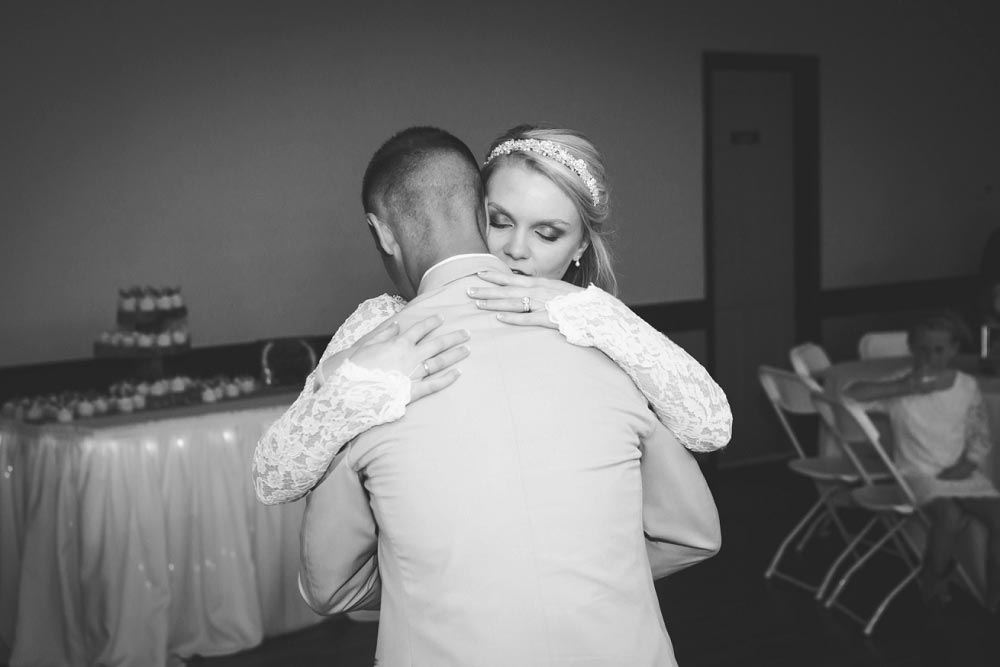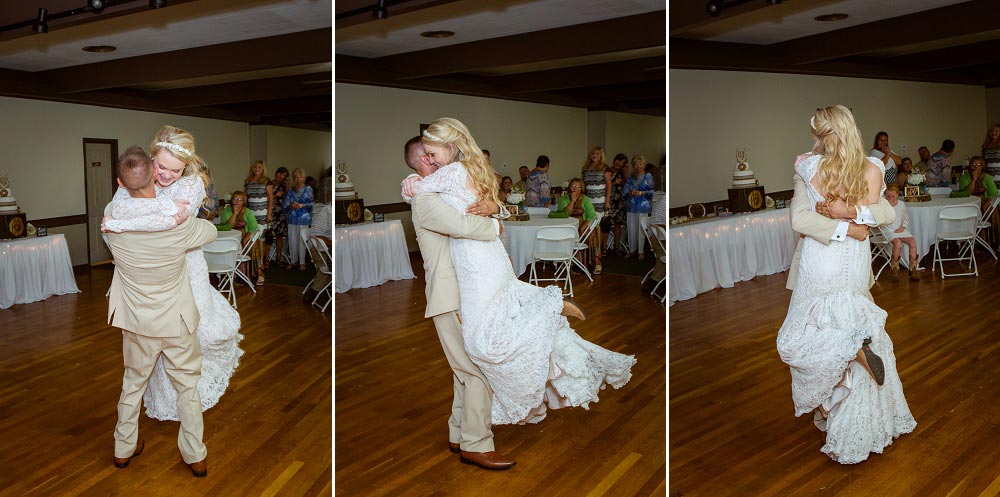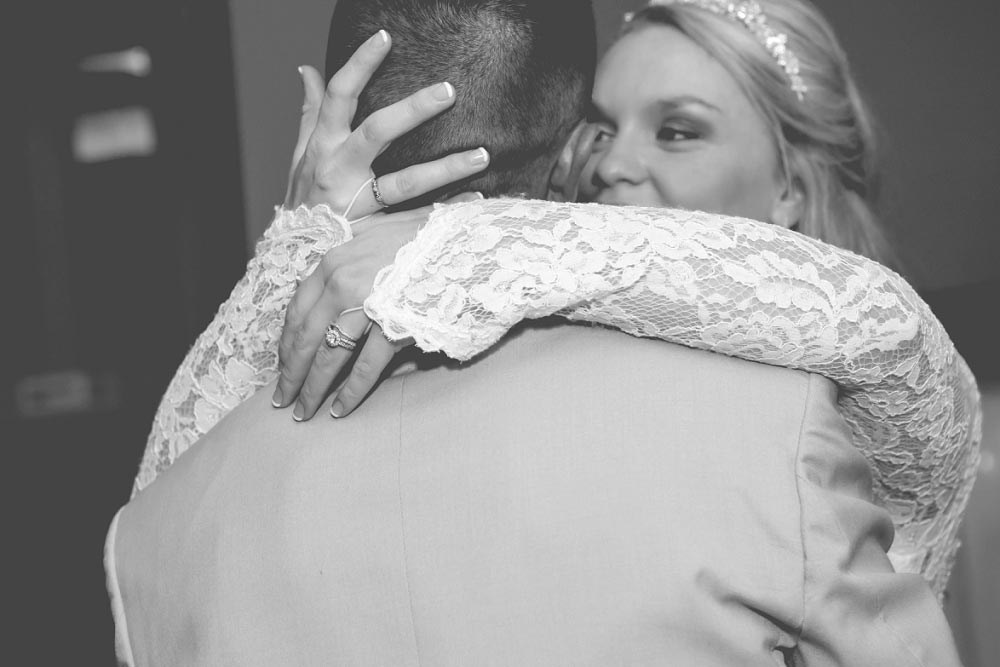 And we'll build this love from the ground up
For worse or for better
And I will be all you need
Beside you I'll stand through the good and the bad
We'll give all that we have
And we'll build this love from the ground up   -Dan + Shay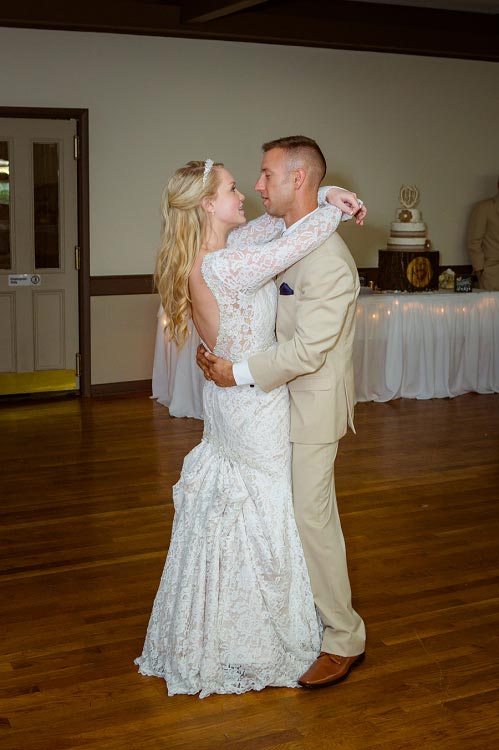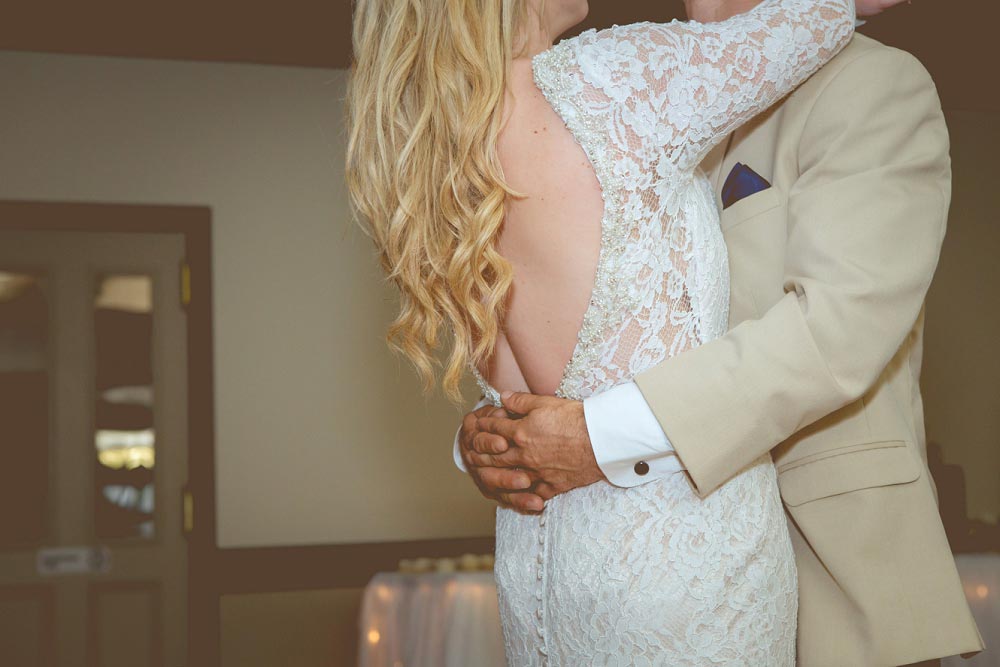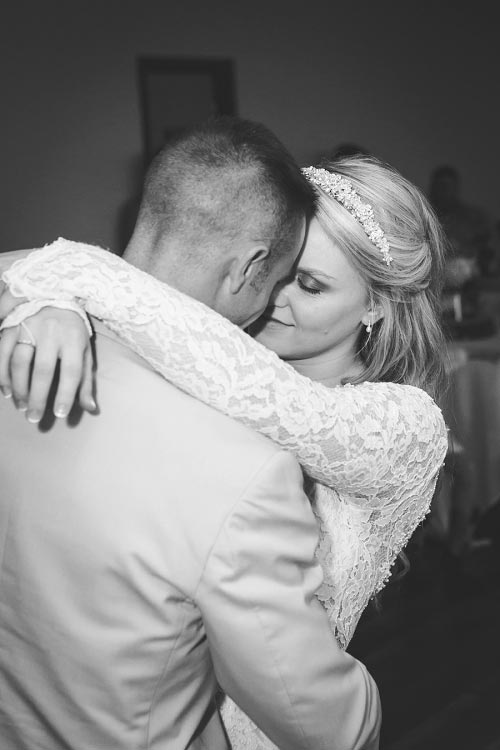 Ceremony: Big Darby Baptist Church, Plain City, Ohio
Reception: London Country Club, London, Ohio
Second Shooter: Sarah Varughese